Amazon has become my favorite source for home decor finds over the past few years. The variety is amazing, the prices are just right and the quality of the items is spot on. More sellers come to the platform monthly, so new finds are constant!
I've narrowed down my favorite Amazon home decor finds to just 25, but I could keep adding to this list!! So that you have a better idea of how these home decor pieces look in real life, I'm only showcasing items that I own and have styled in my own home.
1. Throw Pillows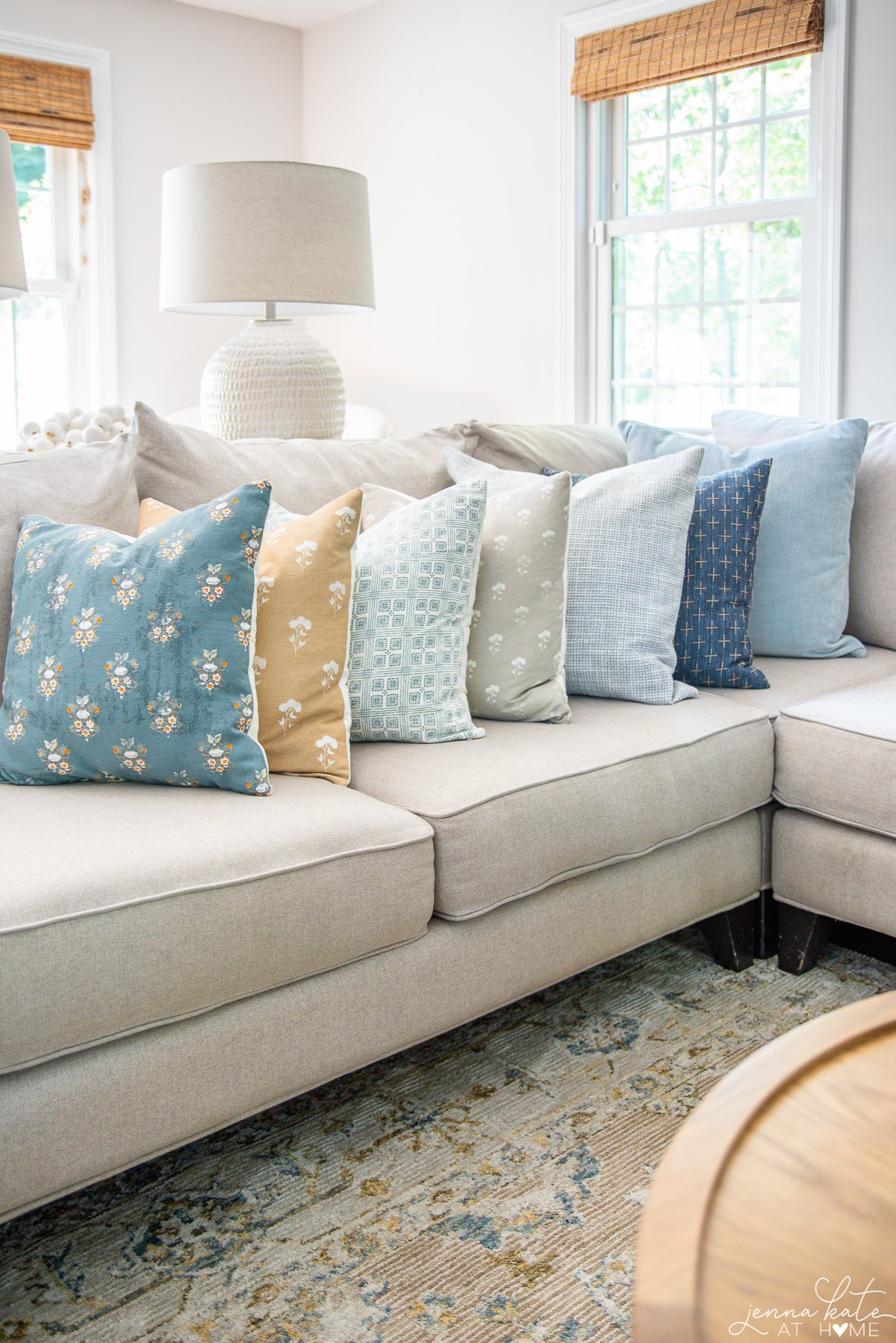 Throw pillows can totally transform the look of a living room or bedroom. Amazon has an amazing selection of high quality covers at an affordable price. By mixing and matching pillows with different patterns and textures, you can create a budget-friendly yet high end look.
Here's some of my recent favorites.
Amazon Throw Pillows I Own

2. Blue Wall Sconce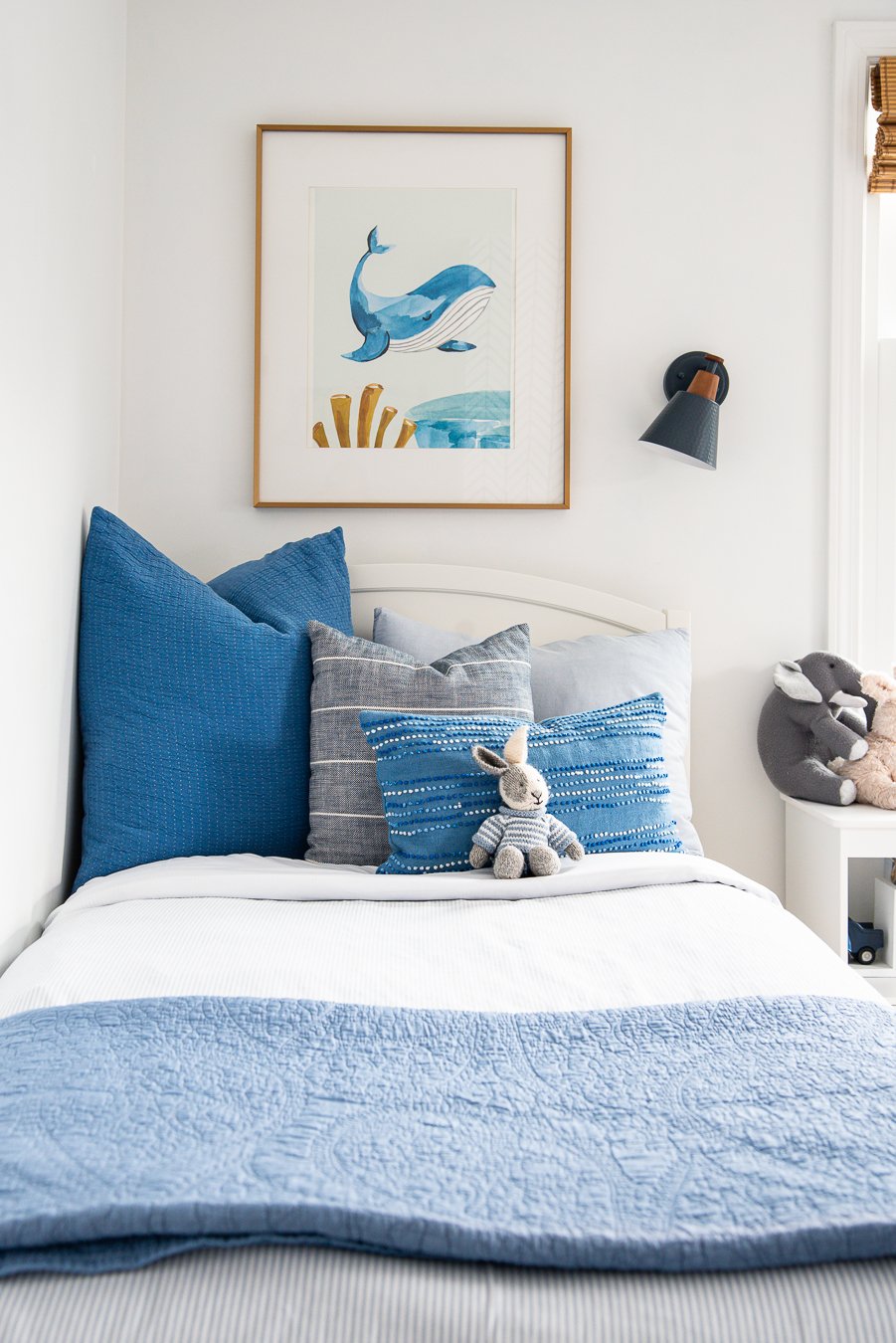 I love this navy blue sconce that I added to my 3 year old son's bedroom. It's the perfect pop of color and the contrast with the dark wood accent is really nice. Instead of having it hardwired, I simply screwed it to the wall and inserted a battery-operated (rechargeable) light bulb that works with a remote control.
3. Dotted Table Lamp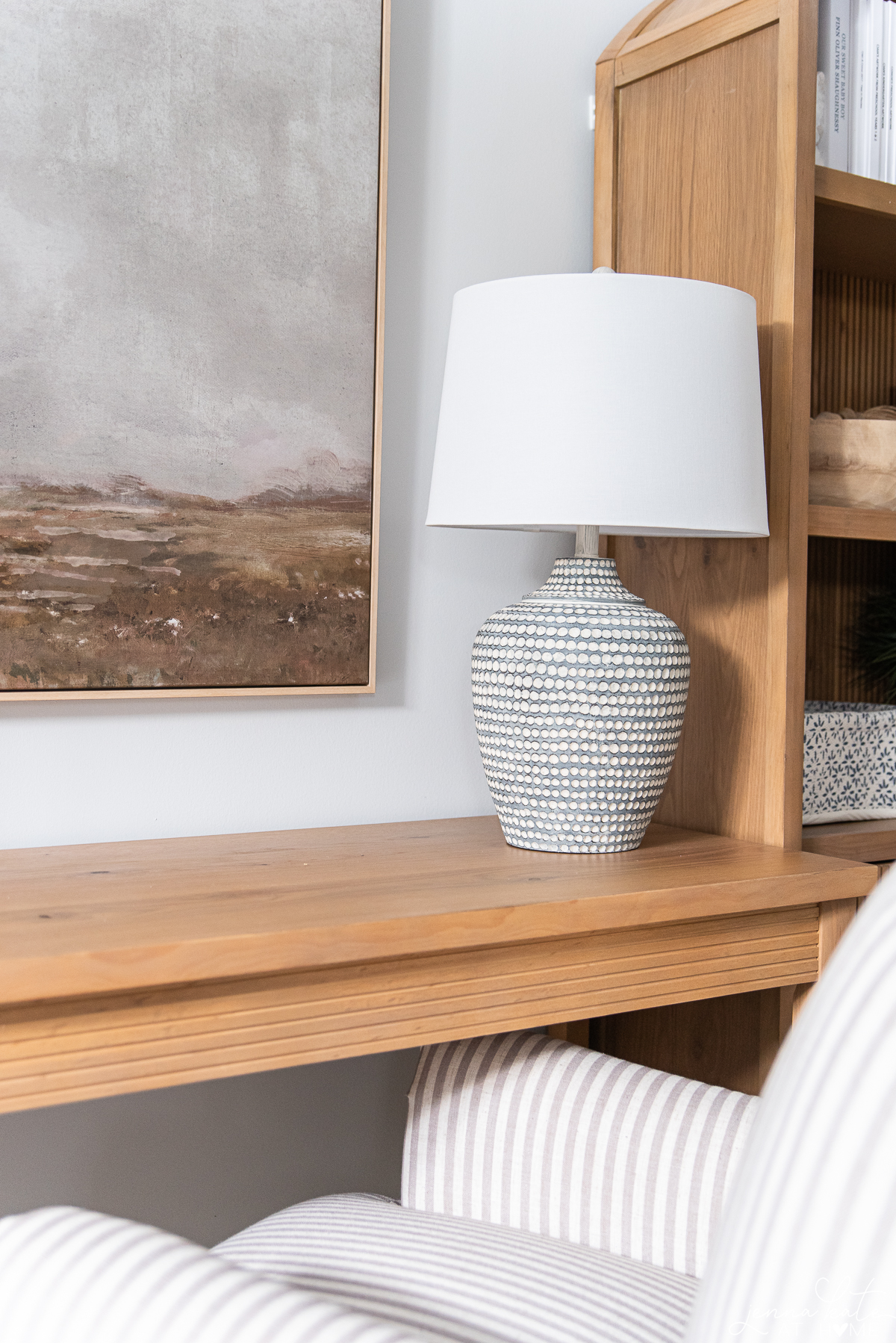 This dotted lamp is the perfect shade of blue-gray and looks so nice in our basement. I purchased two and have the other one on an end table next to the sofa. It comes in this color as well as a dark brown/black and a beige…all equally nice!
4. Rattan Table Lamp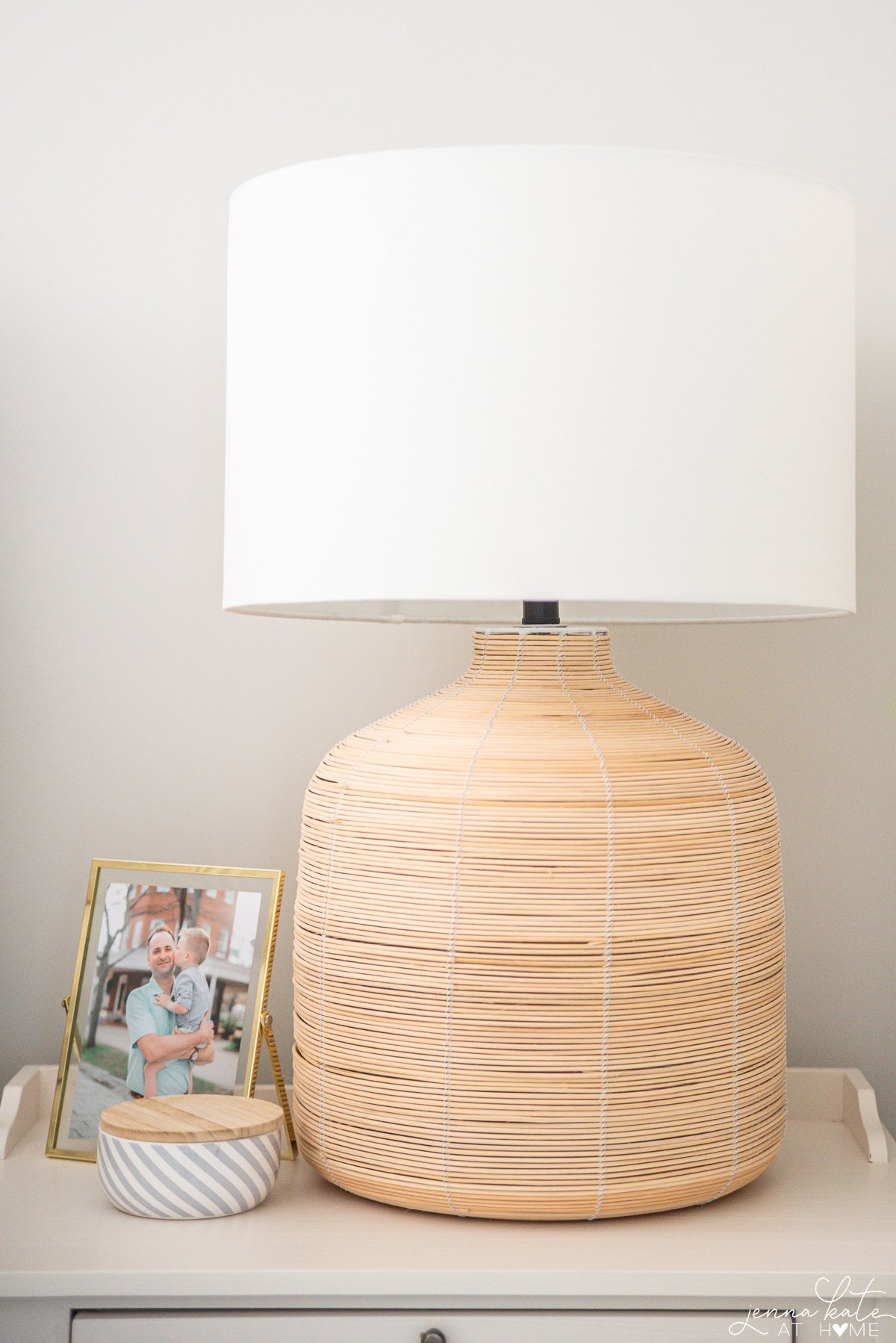 This rattan lamp has been a fixture on my nightstand for over a year and is not going anywhere! I love the texture and coastal feel it brings to the space, and it's a great look-for-less for the Pottery Barn version that costs five times as much! It comes in three different colors and two different sizes (this is the large).
5. Woven Frames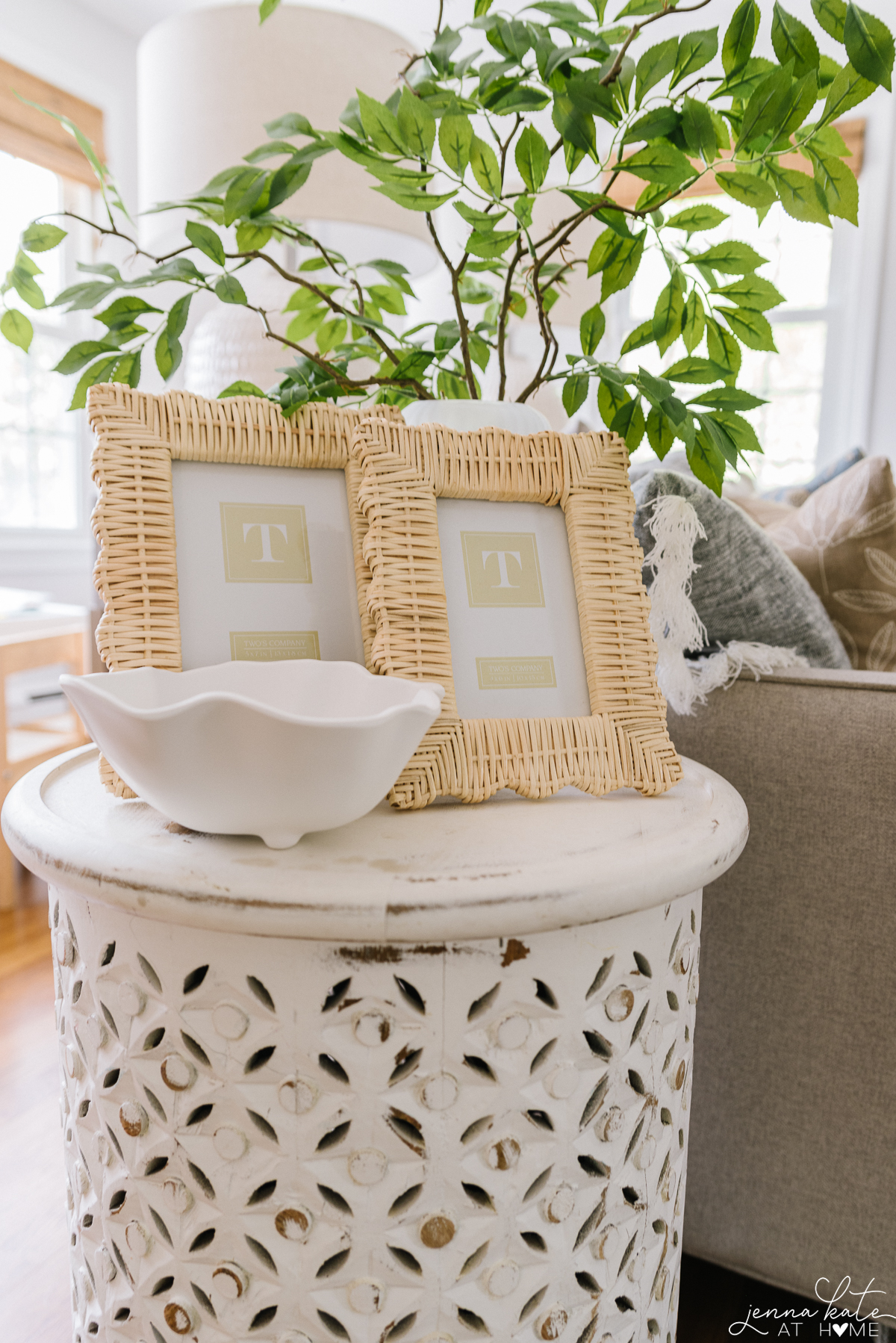 I love scalloped details lately, and these picture frames really fit the bill. Plus, who doesn't love rattan? It adds so much texture to any table or bookshelf! I haven't decided what I'm putting in these yet, but even without photos they look cute.
6. Color Block Glass Vase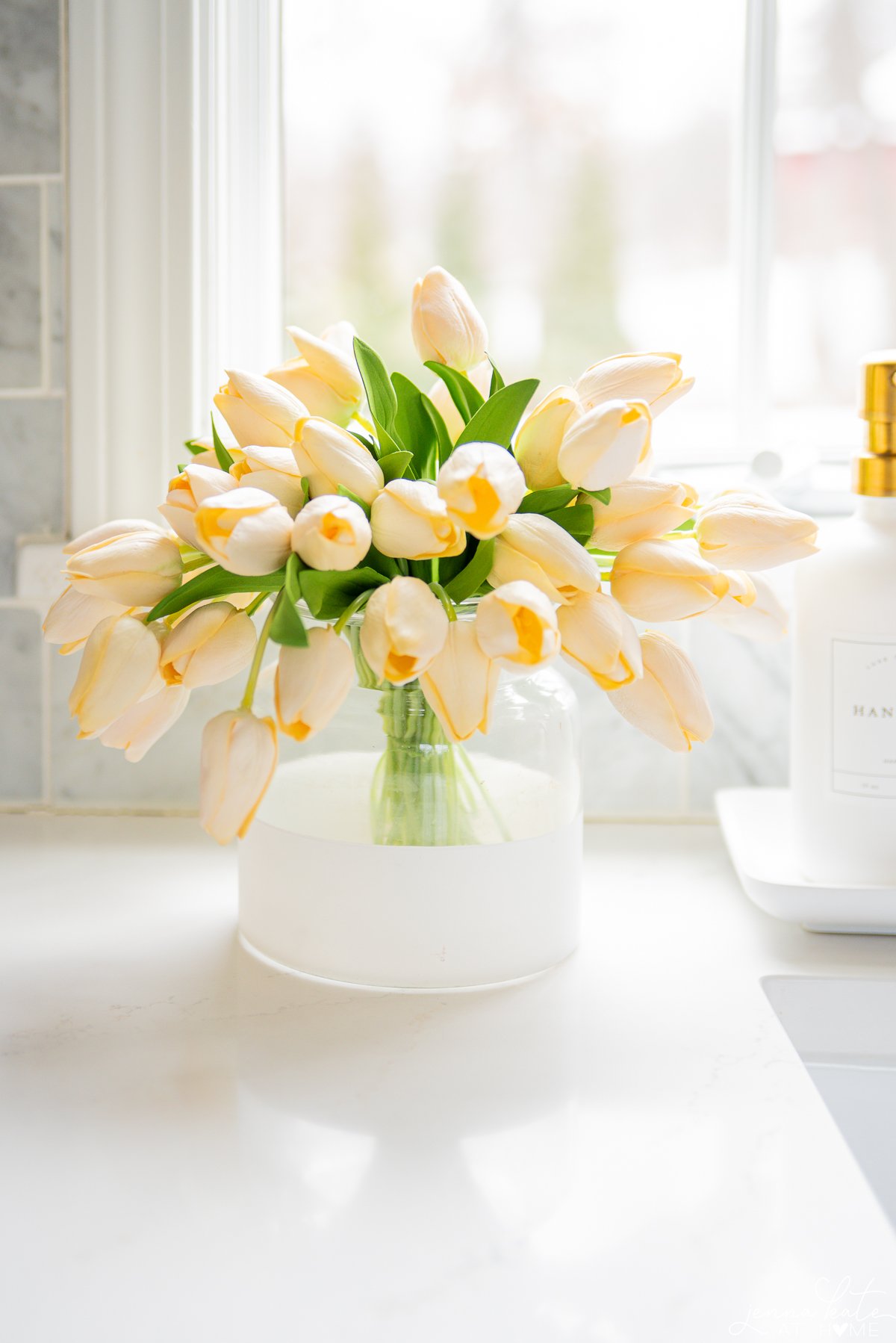 This simple glass vase with has a real Serena & Lily look for less and is perfect for spring and summer decor. I love having it next to my sink with my favorite faux tulips, or on my coffee table with some fresh cut hydrangea stems.
7. Ceramic Vase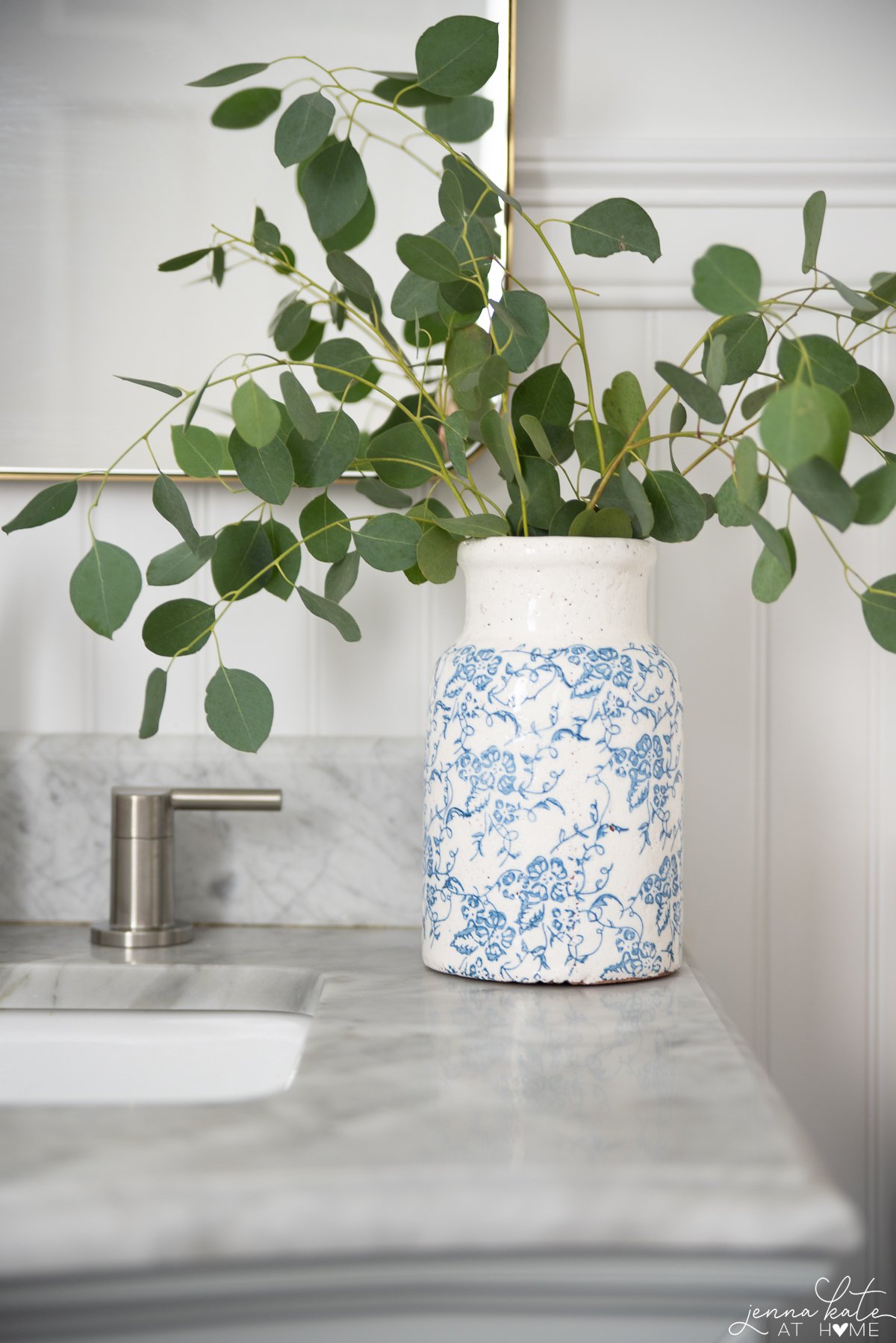 This ceramic vase with its blue detailing caught my eye the second I saw it. It's another easy way to bring color to any space, and I regularly move it from my bathroom to my home office and back again.
8. Faux Seeded Eucalyptus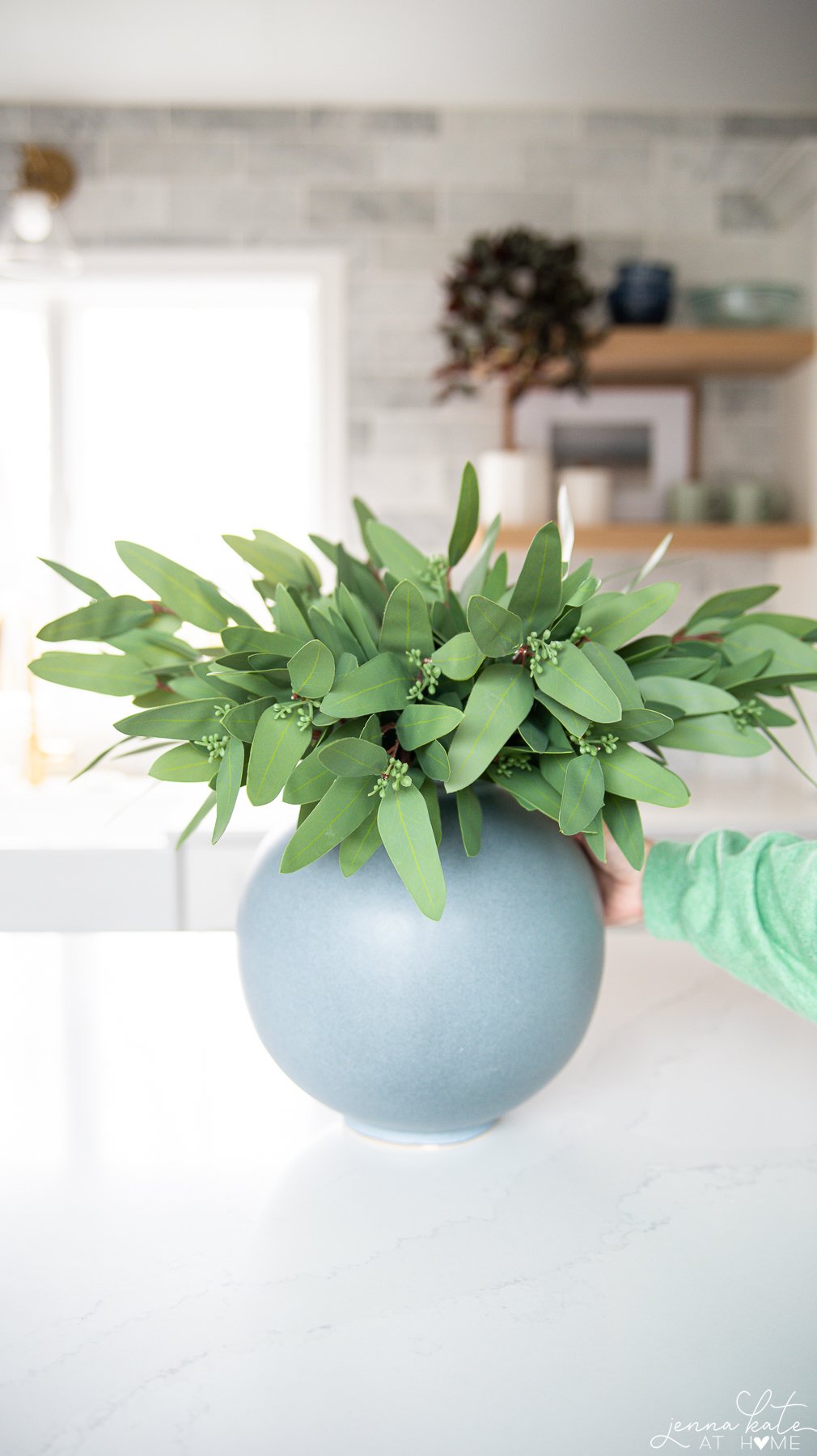 How impressive are these faux seeded eucalyptus stems? Nothing beats the real thing, of course, but I love the look of seeded eucalyptus year-round and it's not always the easiest to find. For this arrangement on my kitchen island, I used 3 packets.
9. Decorative Rattan Boxes
Decorative boxes are an essential piece of decor to have on hand for adding height, color and texture to bookshelves. I love these cane and rattan boxes because they are beautiful and functional. I use them to store office supplies (including my printer ink cartridges!) that I don't regularly need, and in the living room they store extra coasters and various remotes that we like to have nearby don't use daily.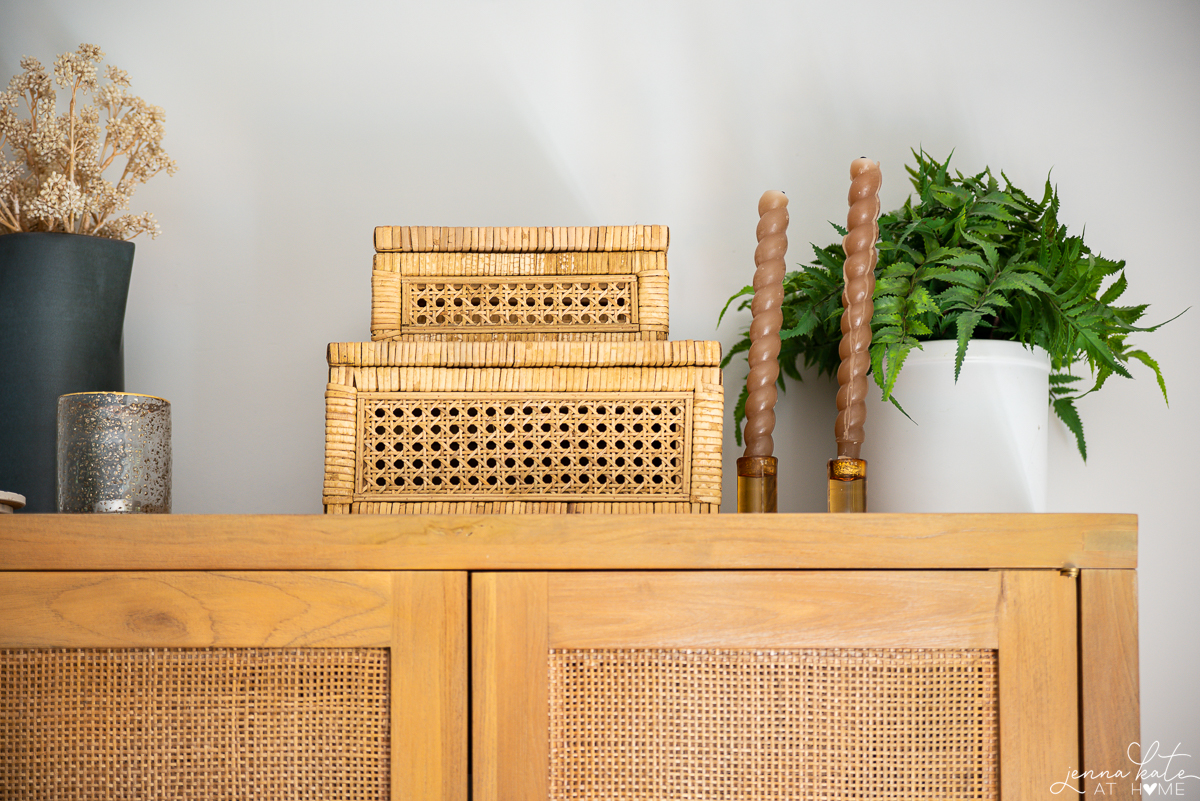 10. Faux Olive Tree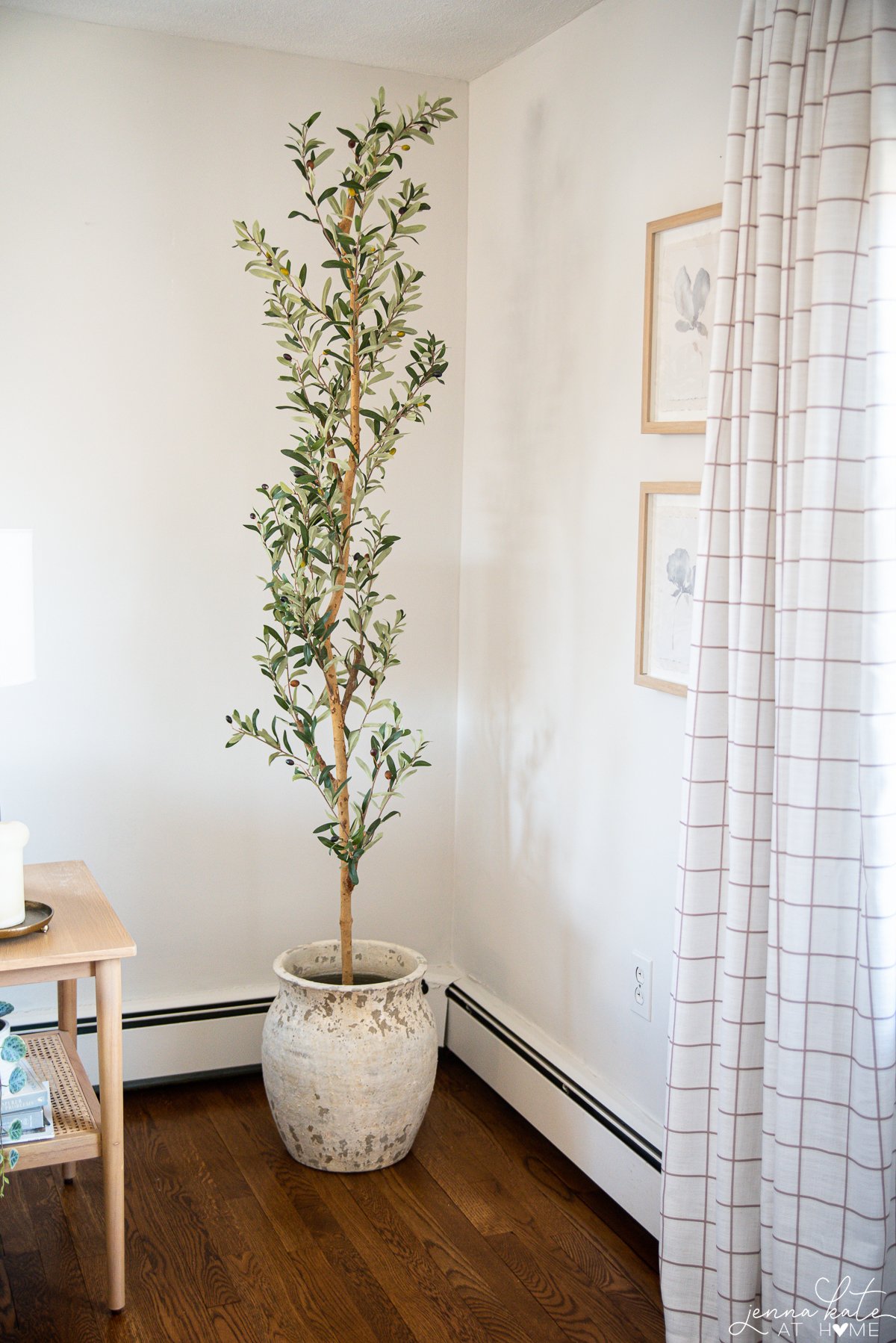 This fake olive tree makes the list because it's the perfect item for adding height and interest to any corner.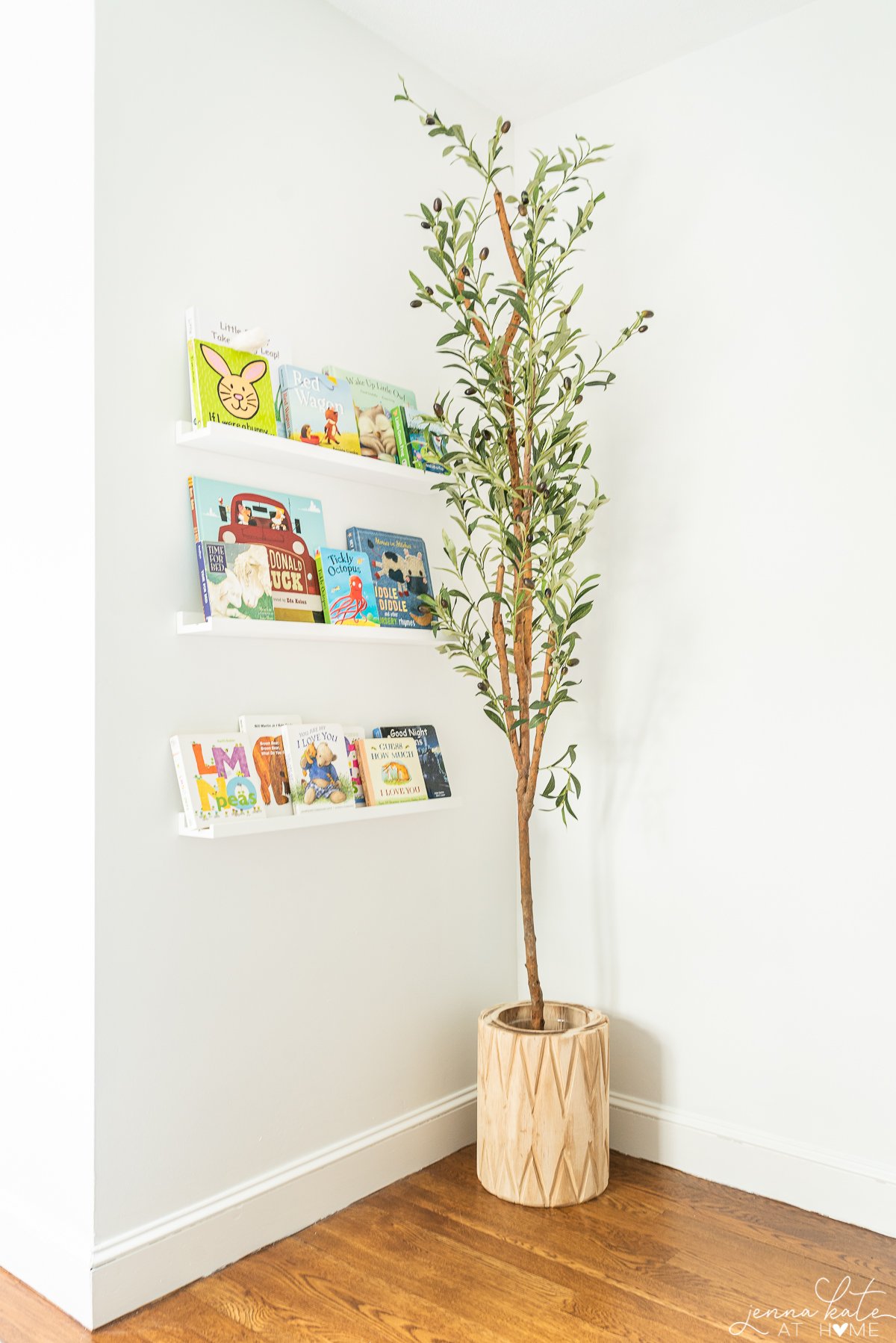 It's narrow, so it works well even in small rooms. I have one in both the living room and the baby's nursery.
11.Scalloped Jute Rug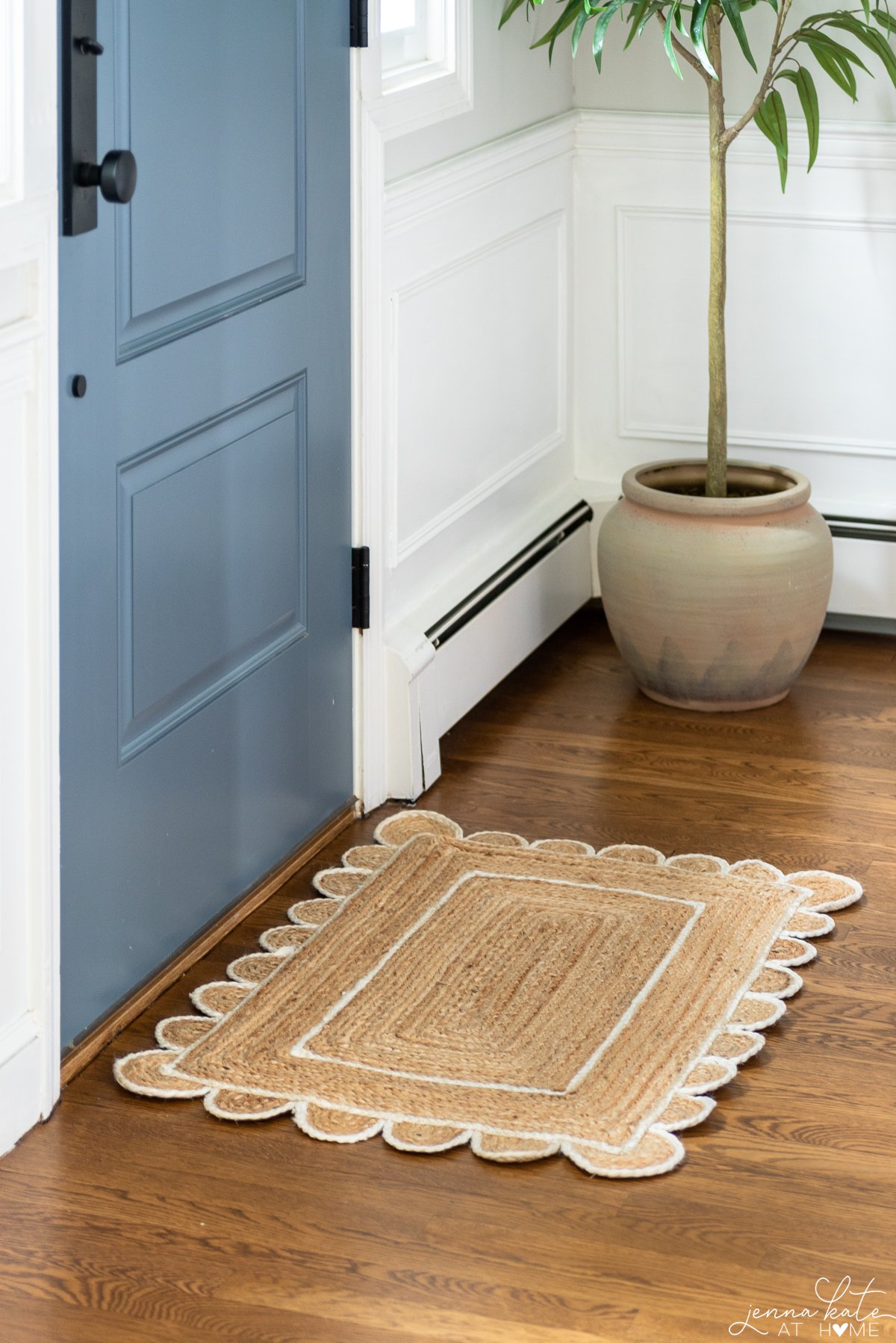 This scalloped jute doormat is just fun! I've had it for 2 years and it still looks great (albeit we don't use this door much). I love the scalloped detail and white border, and it just adds a fun summery touch to the hallway! This rug actually comes in a bunch of sizes, from this doormat to a runner and all the way up to a 10 x 14 area rug.
12. Bathroom Mirror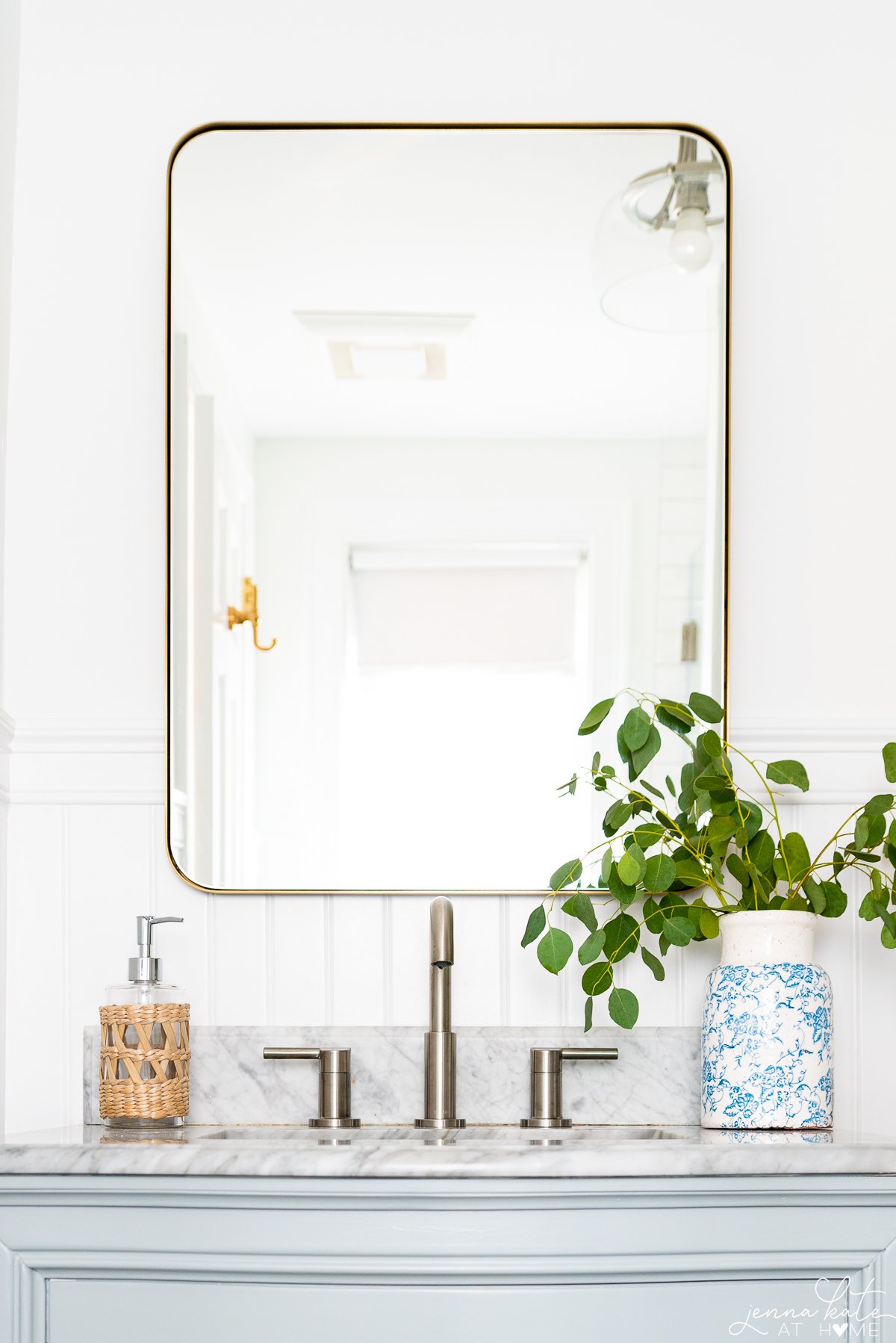 My primary bathroom recently got a budget-friendly makeover, and this mirror really finished off the space. It's sleek and modern and perfect for any bathroom. Importantly, it comes in a whole slew of sizes as well as different colors (this is the brushed brass).
13.Round Wooden Mirror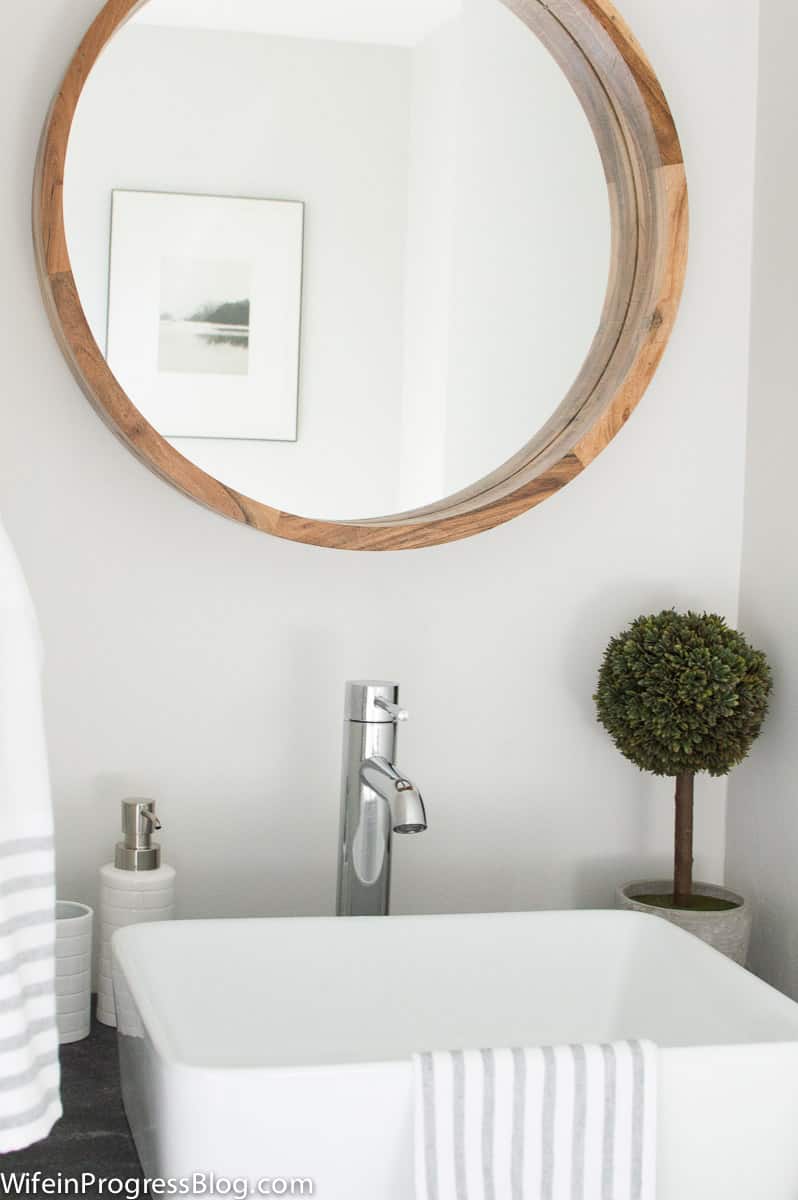 This is an old photo, but our main bathroom still looks exactly the same! The round barrel mirror softens this nook that has a lot of straight lines and offers some warmth and texture thanks to the warm wood tones. It would be equally cute in a bedroom or over a console table, though!
14. Coffee Table Books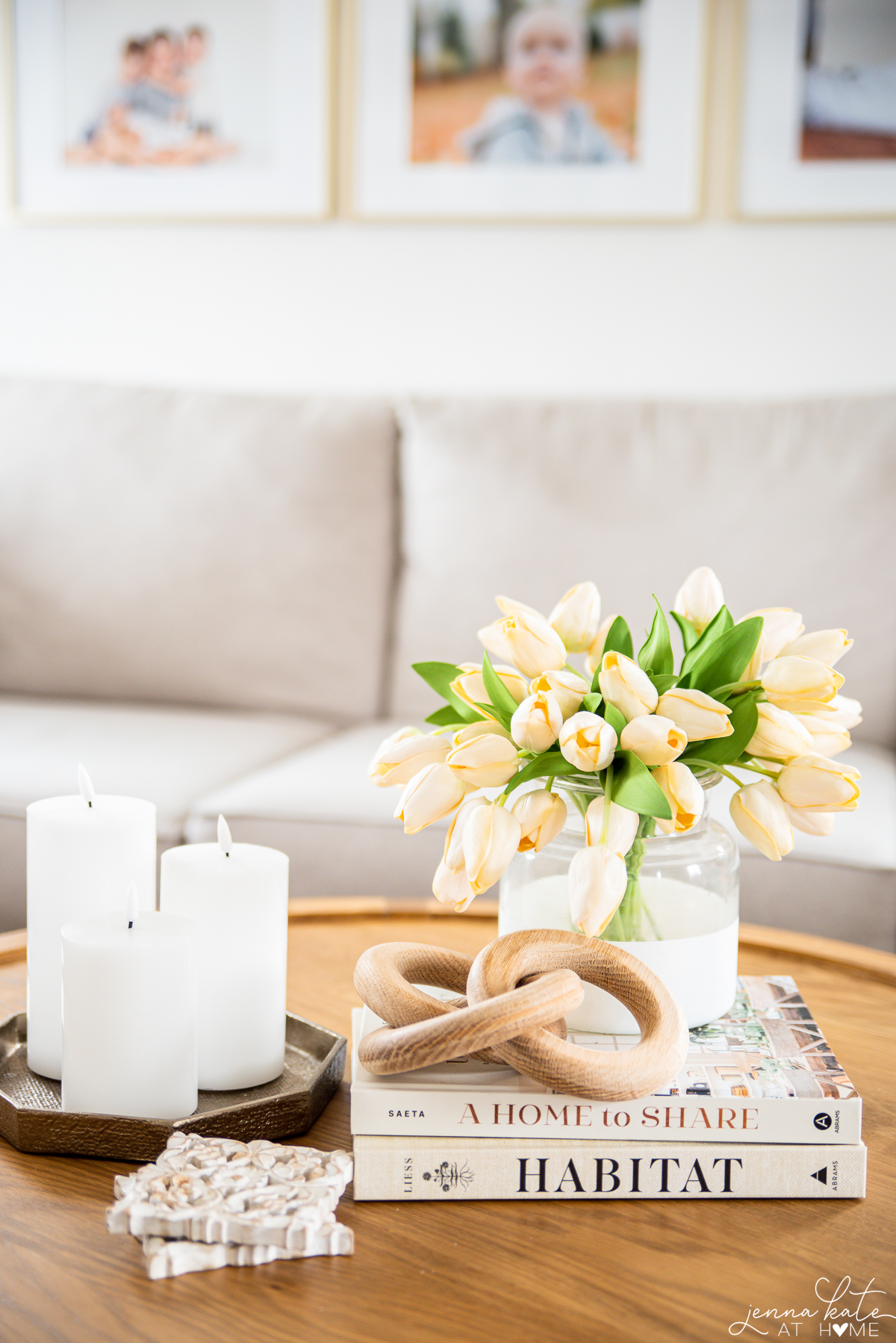 I love reading a good home decorating or interior design book, but these coffee table books also serve the purpose of being filler for home decor on coffee tables or bookshelves. I love to add them vertically on bookshelves, stacked with an object on top, or even placed open on an acrylic stand on a coffee table.
Beautiful Coffee Table Books

15. Woven Coir Doormat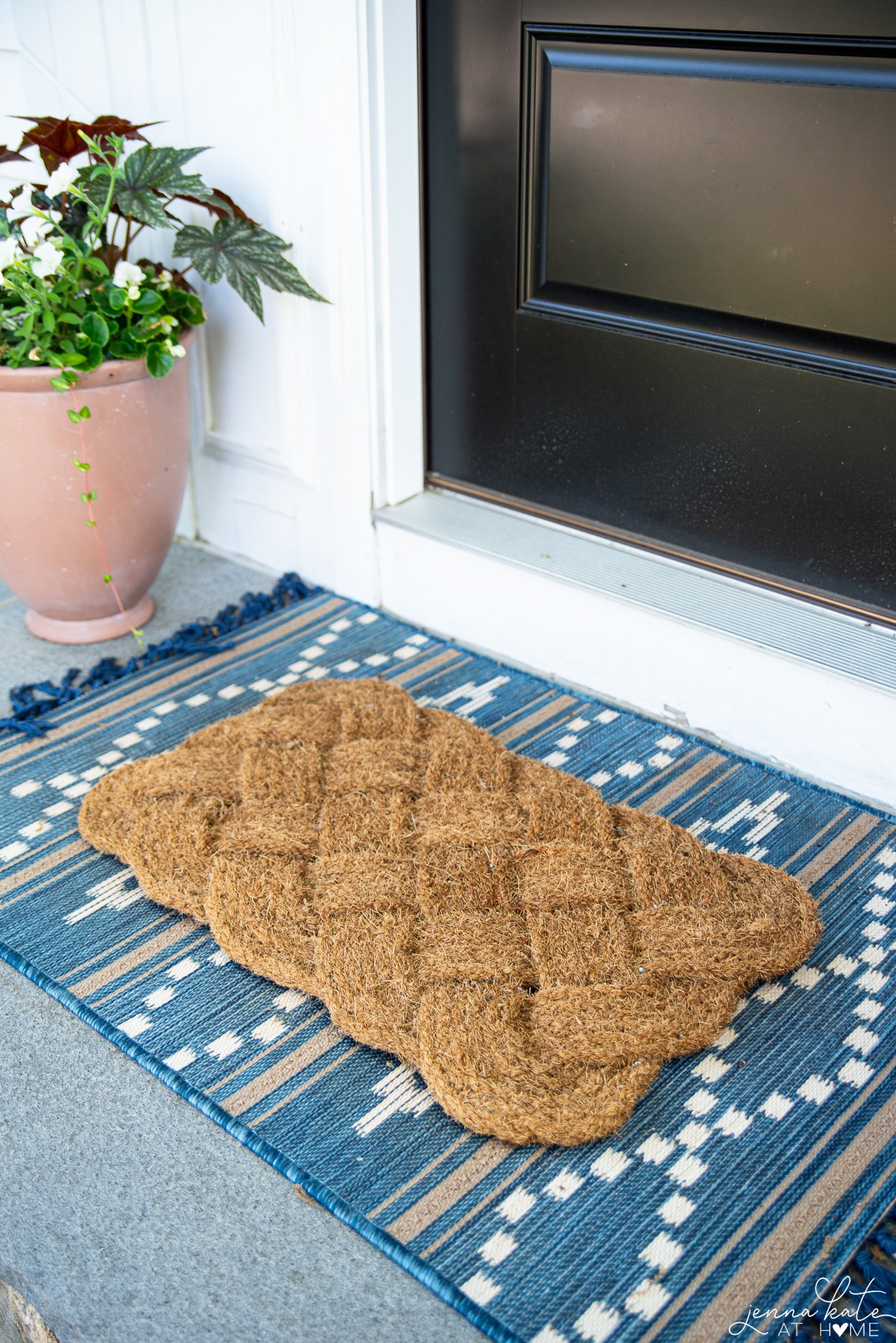 I love layering doormats and this woven coir doormat looks great on my front steps!
16. Moss Balls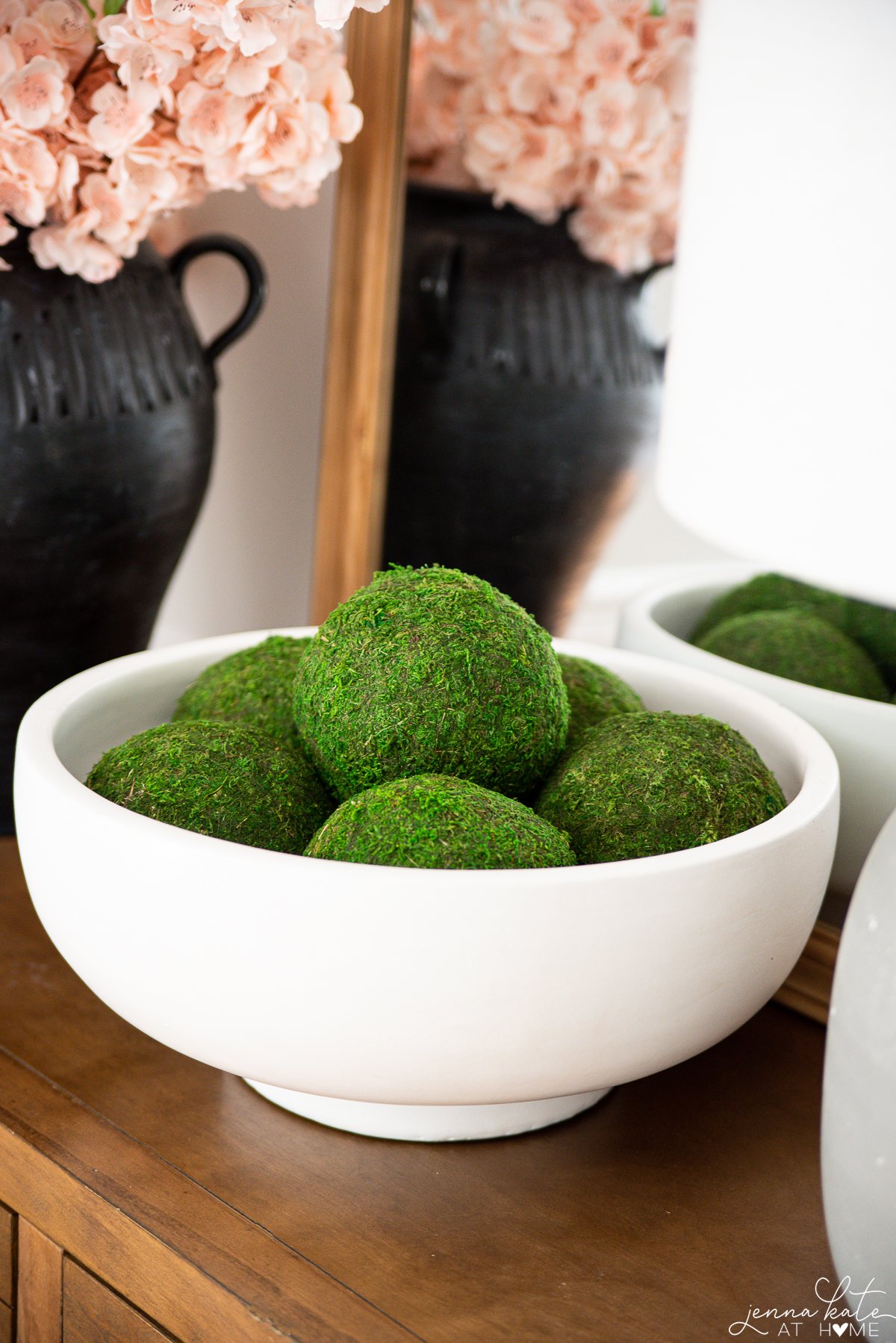 My husband got me this large ceramic bowl from Pottery Barn for Christmas a few years ago and I've always had a hard time finding things big enough to fill it. Finally, I found these 6-inch moss balls and they are perfect! I love how they fill it out but I also love how the green really pops against the white.
17. Custom pinch pleat curtains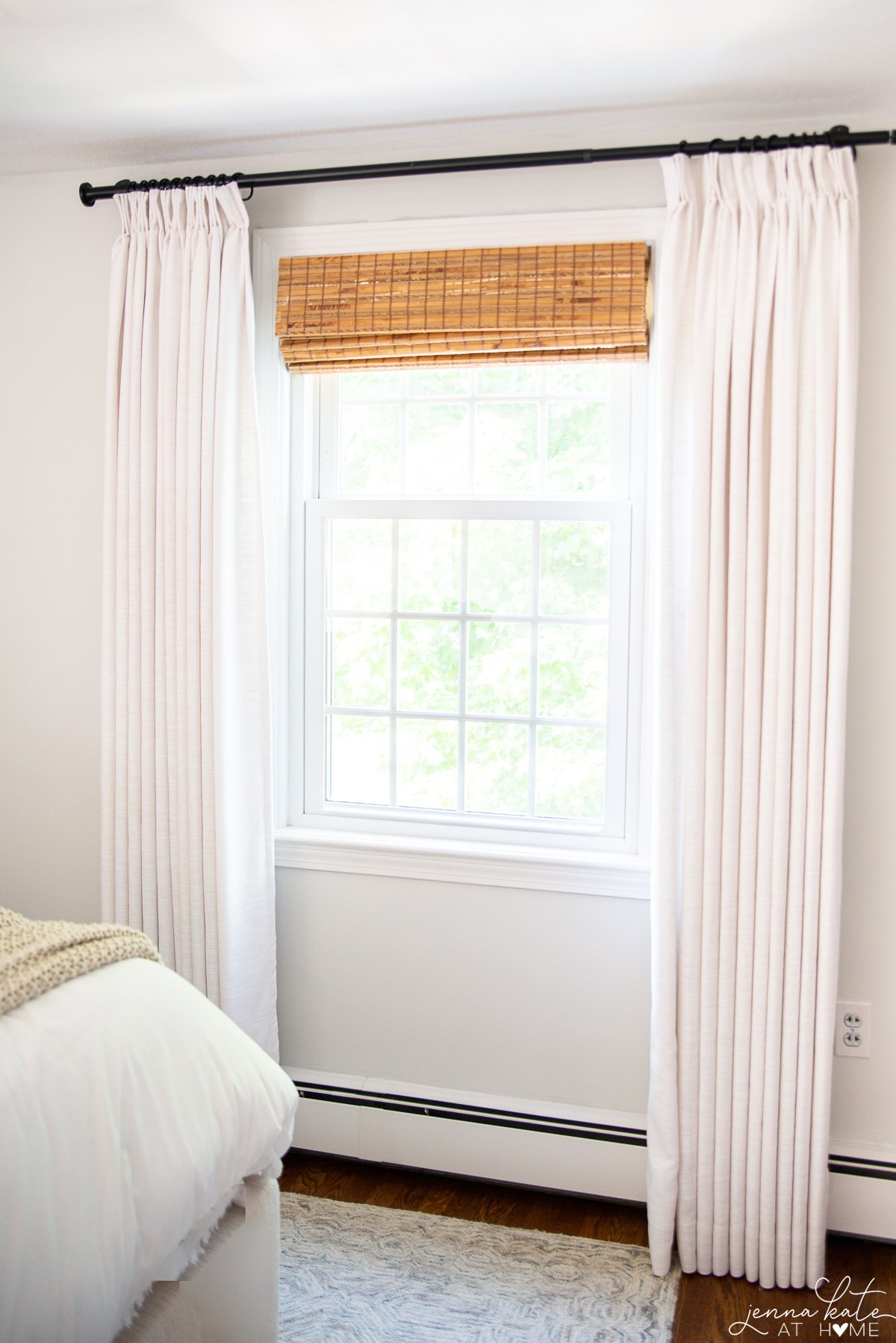 These are the Amazon viral pinch pleat curtains that you've probably seen all over Instagram! They are awesome because they are custom-made for a fraction of the price of what you'd normally pay for custom curtains! These are the Liz in beige-white with a triple pinch pleat and privacy liner.
18.Faux branches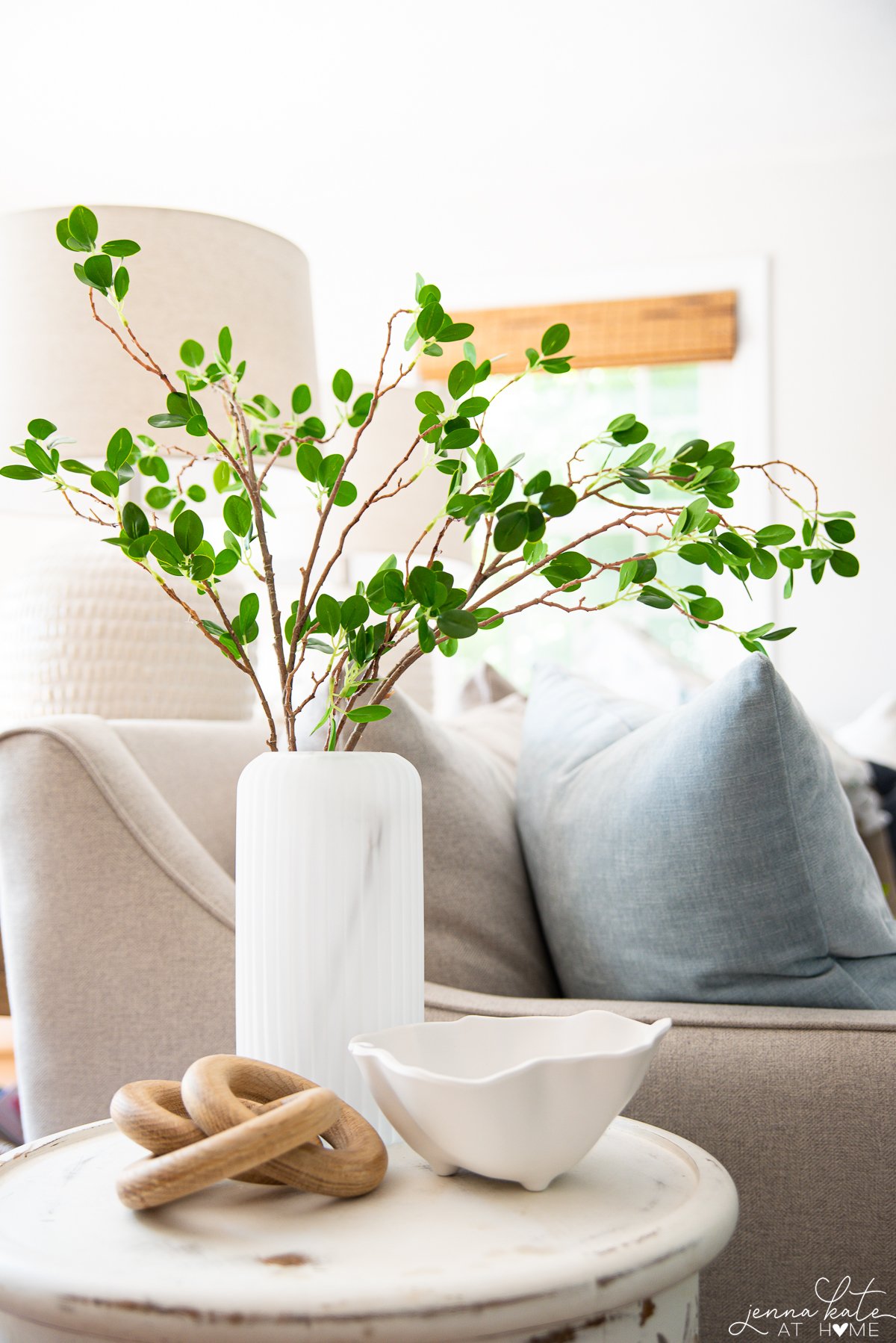 These faux Ficus branches add a nice pop of green and are very realistic. I love the small leaves because they look dainty and don't overwhelm. I used two stems in this vase and just bent the bottoms to fit.
19. Robe hooks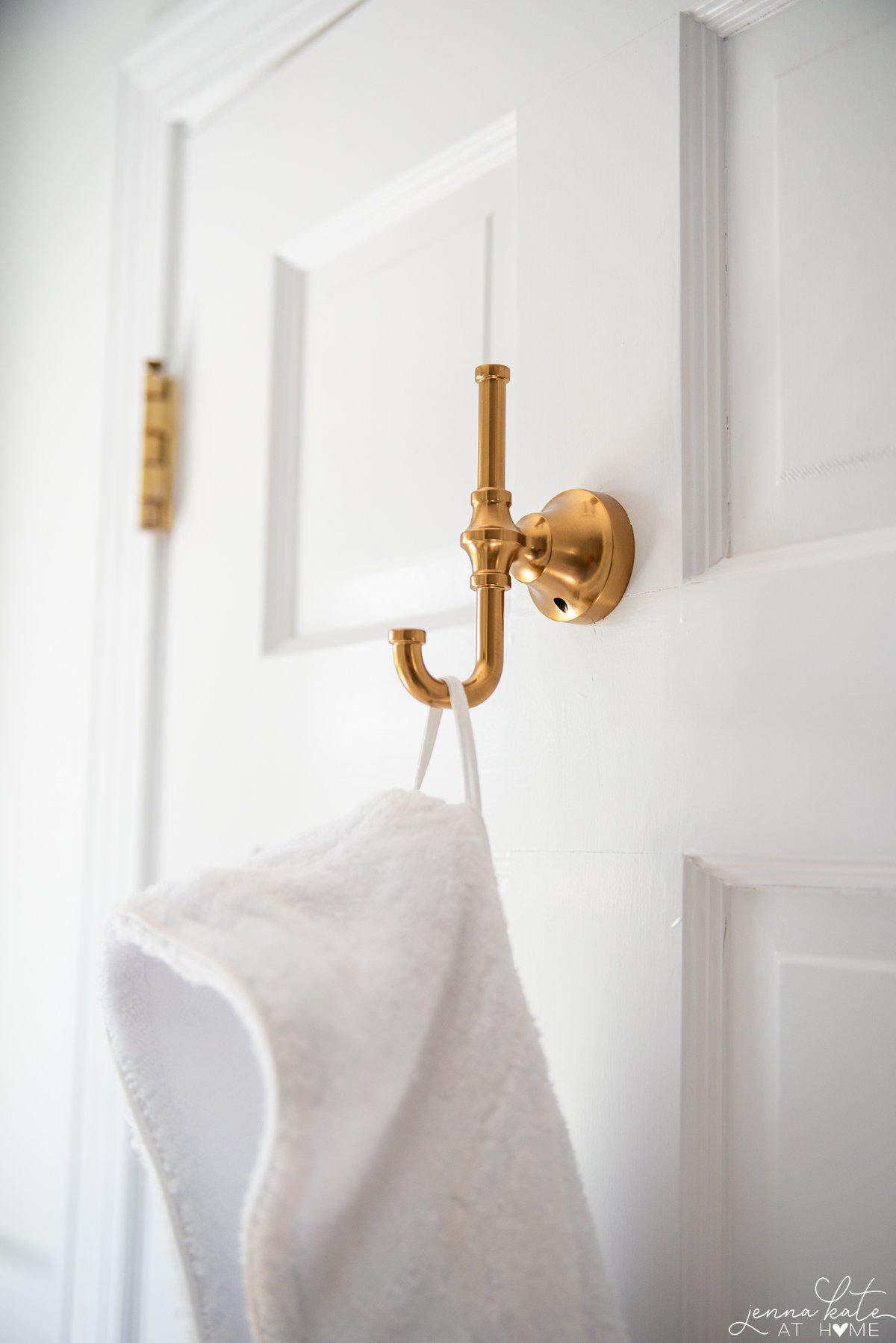 I don't know if this really counts as home decor, since it's more hardware, but this antique brass robe hook is so nice that I had to include it. It's heavy and well-made, and looks oh so pretty on the back of my bathroom door!
20. Tapered candles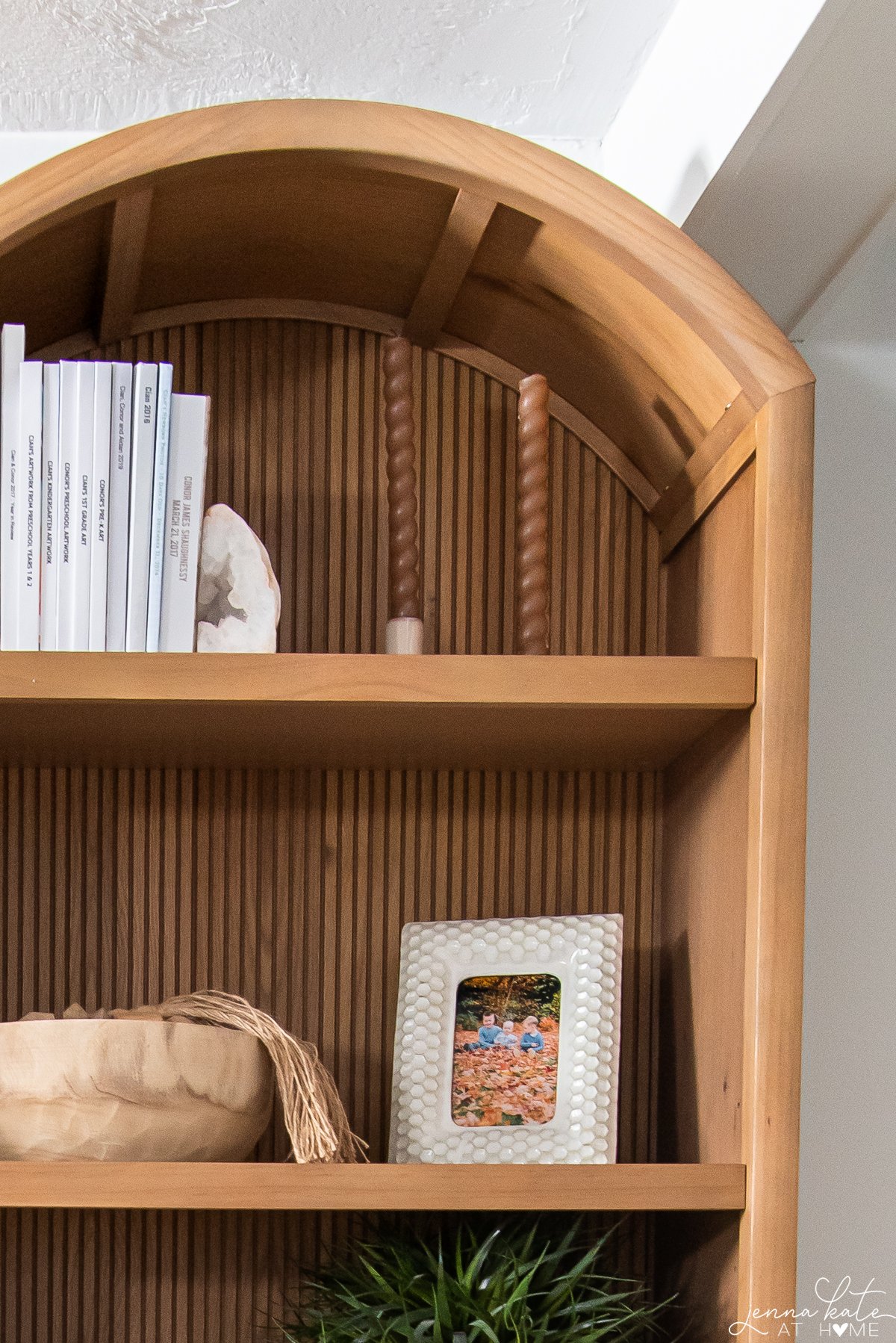 We all love candles, but plain tapered candles can be boring. These twisted tapered candles come in a variety of colors are look so elegant!
21. Linen napkins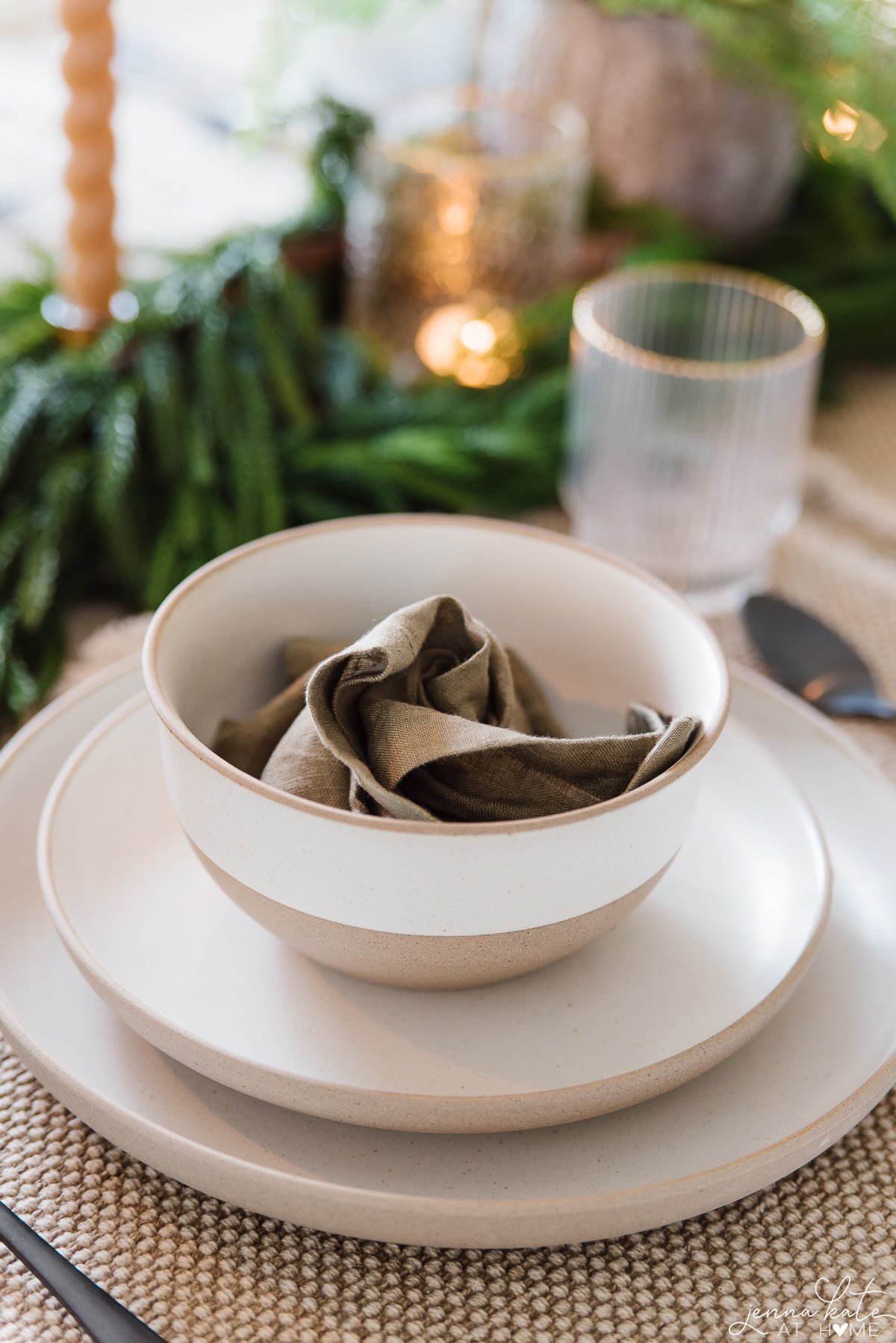 I purchased these french linen napkins in this pretty olive green color for my neutral Thanksgiving tablescape and I've used them many times since. They're not my usual go-to color but I how they pair with neutral accessories. Plus, it's fun to switch up color sometimes!
22. Beaded flush mount light fixture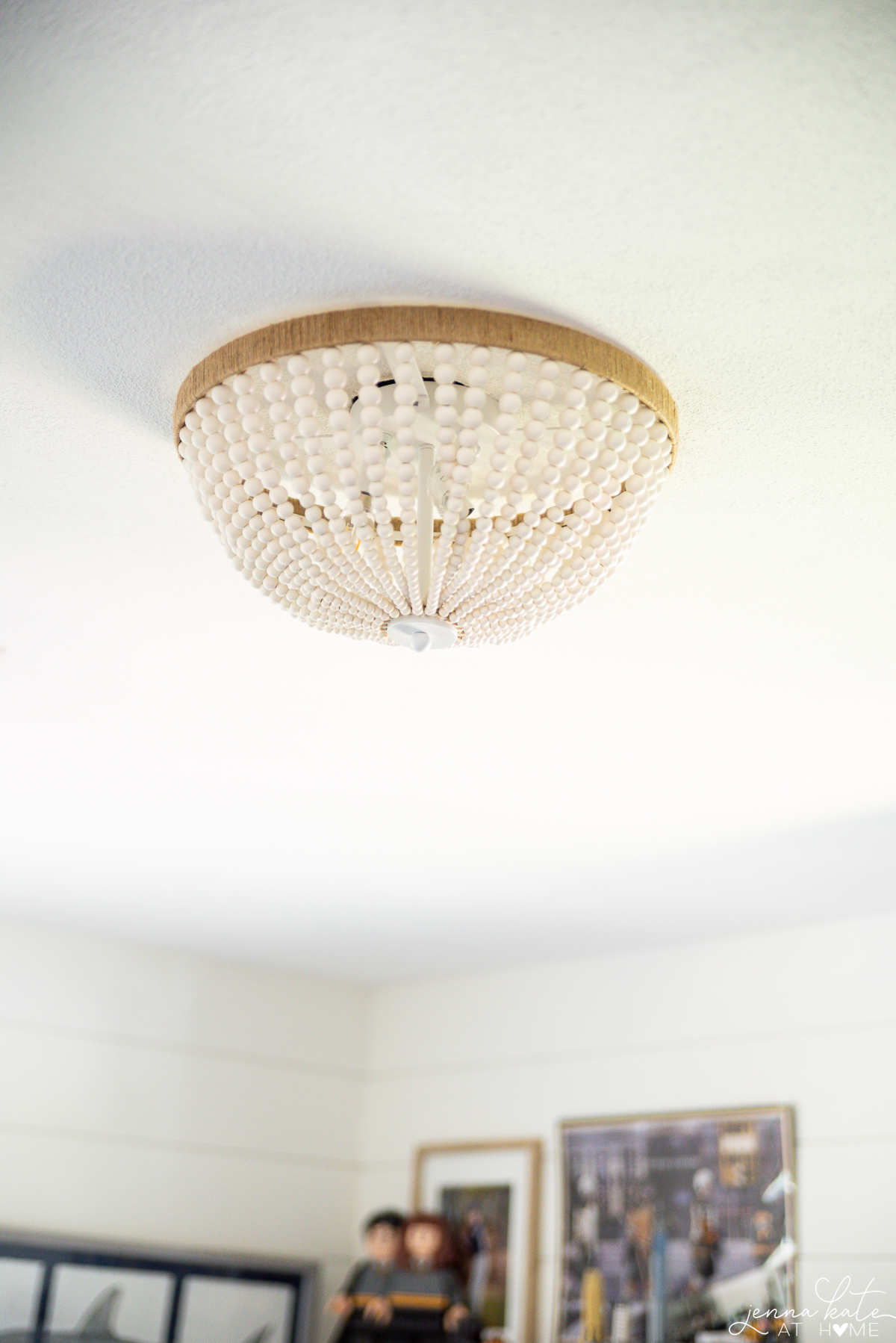 I have the Pottery Barn Kids version of this light in my 3 year old's bedroom, and couldn't resist getting the Amazon version for the other boys' room. It's a little different, but definitely gives a similar look for better price.
23. Soap dispensers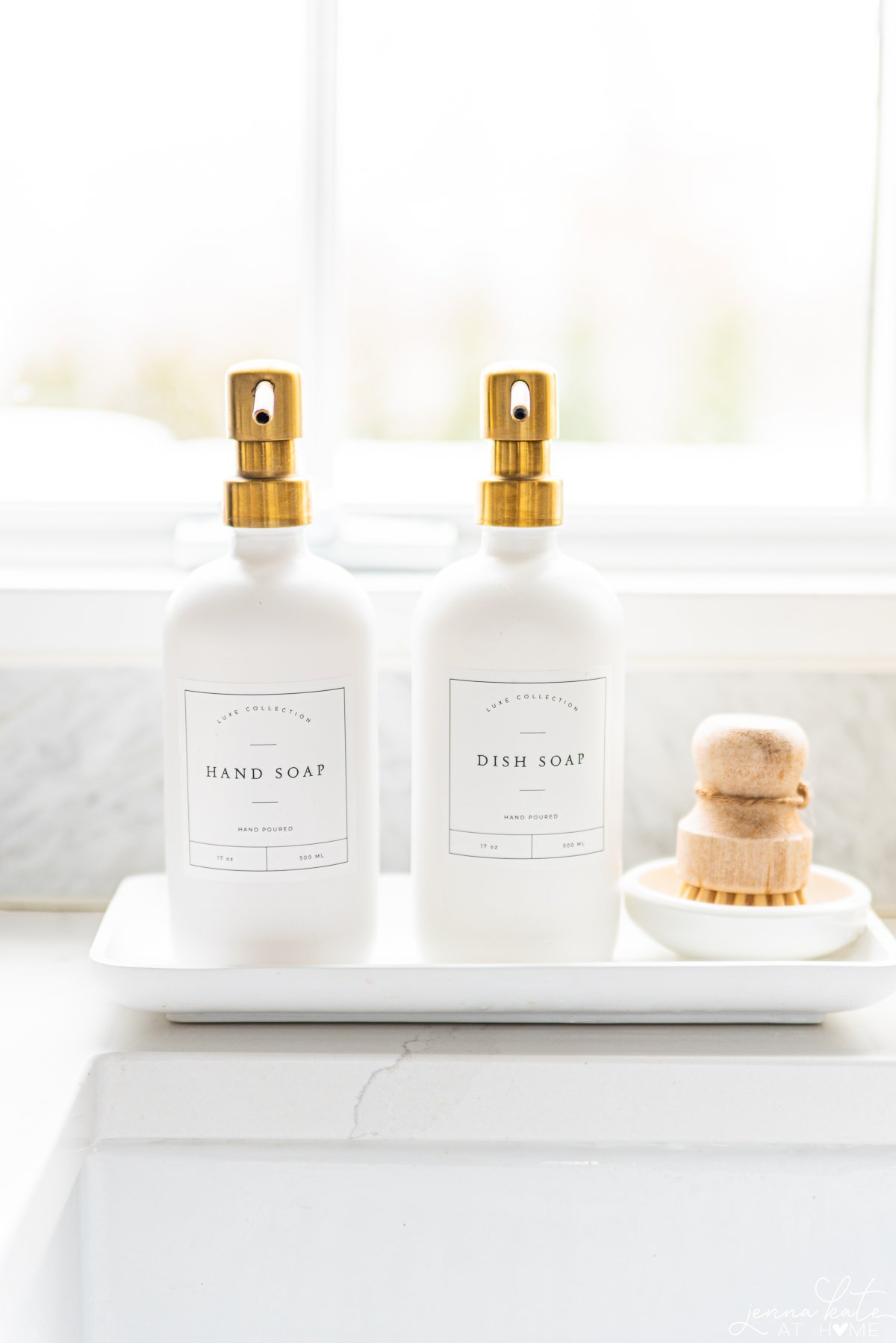 These glass soap bottles have pride of place next to my kitchen sink and look so much more elegant and stylish than just a regular plastic soap pump! The brass details tie in with my kitchen hardware and the labels make it easy to know which soap is which!
24. Bedroom rug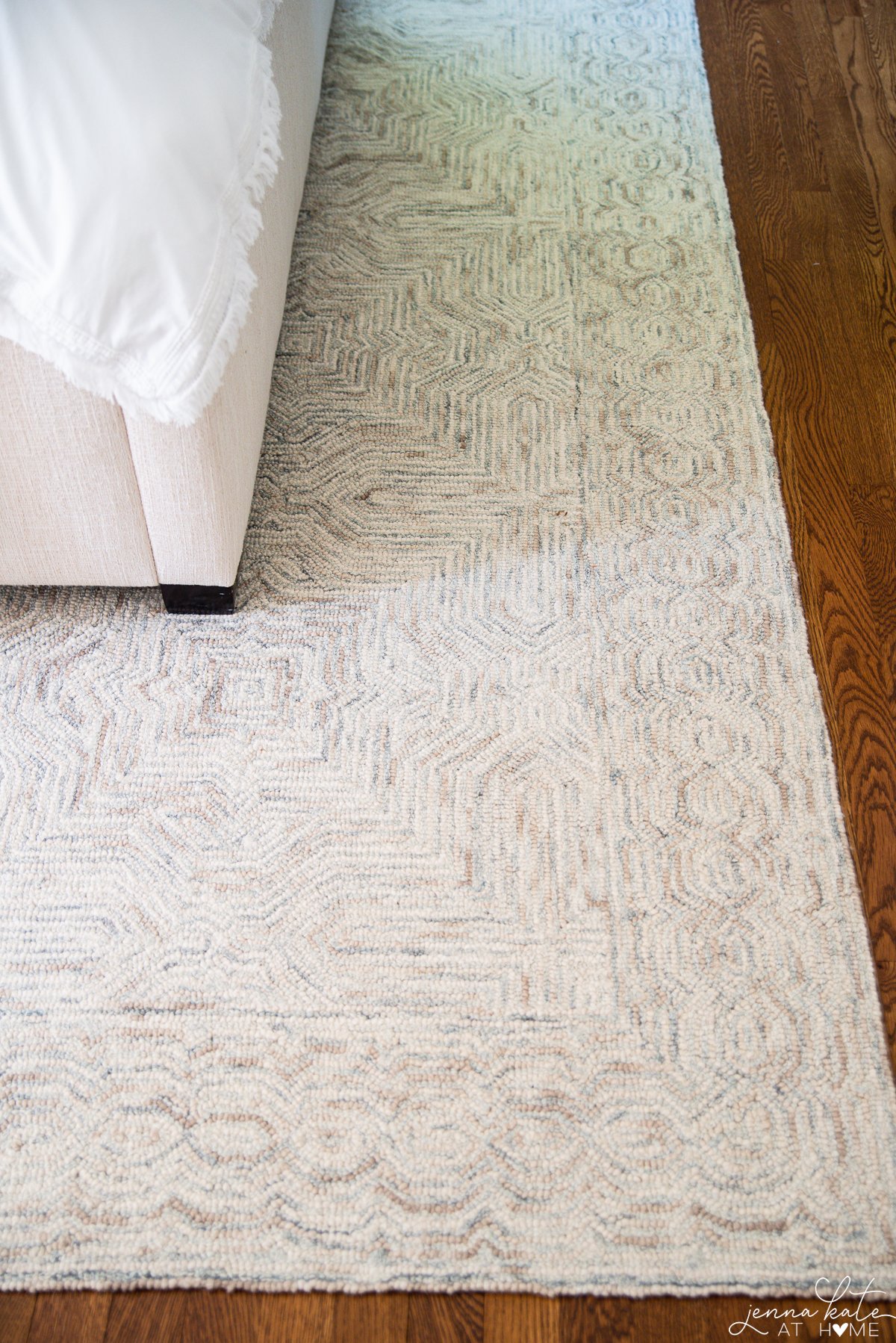 I've had this rug in my bedroom for several years and still love it! It's the perfect neutral rug that matches so many decor styles thanks to the various muted colors throughout
25. Blue ceramic decorative balls
I love these ceramic decorative balls as another great way to fill a bowl or tray. I've had this particular set for well over ten years and somehow my kids haven't broken them! They are heavy so if your kids are inclined to throw them, they may not be the best idea!
Looking for more Amazon finds? I update my Amazon Storefront regularly to showcase the best deals in home decor!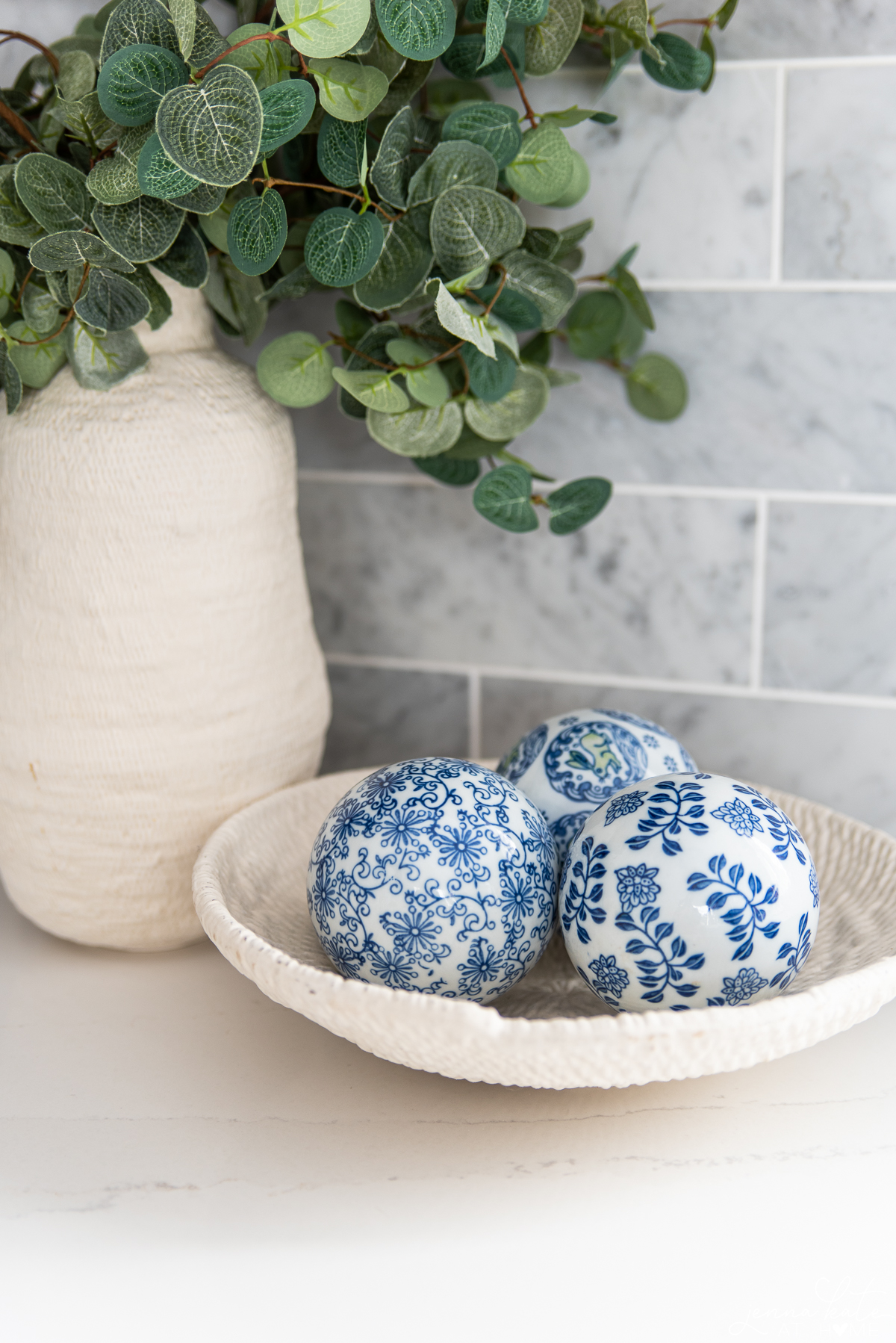 Such good stuff, right? Well, that's a wrap on the best Amazon home decor finds. If you've got some favorites, let me know in the comments!