This post may contain affiliate links | For further details, please read our privacy policy
Are you intrigued by the idea of painting your trim darker than your walls? The trend of contrast trim is gaining momentum – and for good reason! In a sea of white walls, darker baseboards, door casings and window trim can really add the wow factor.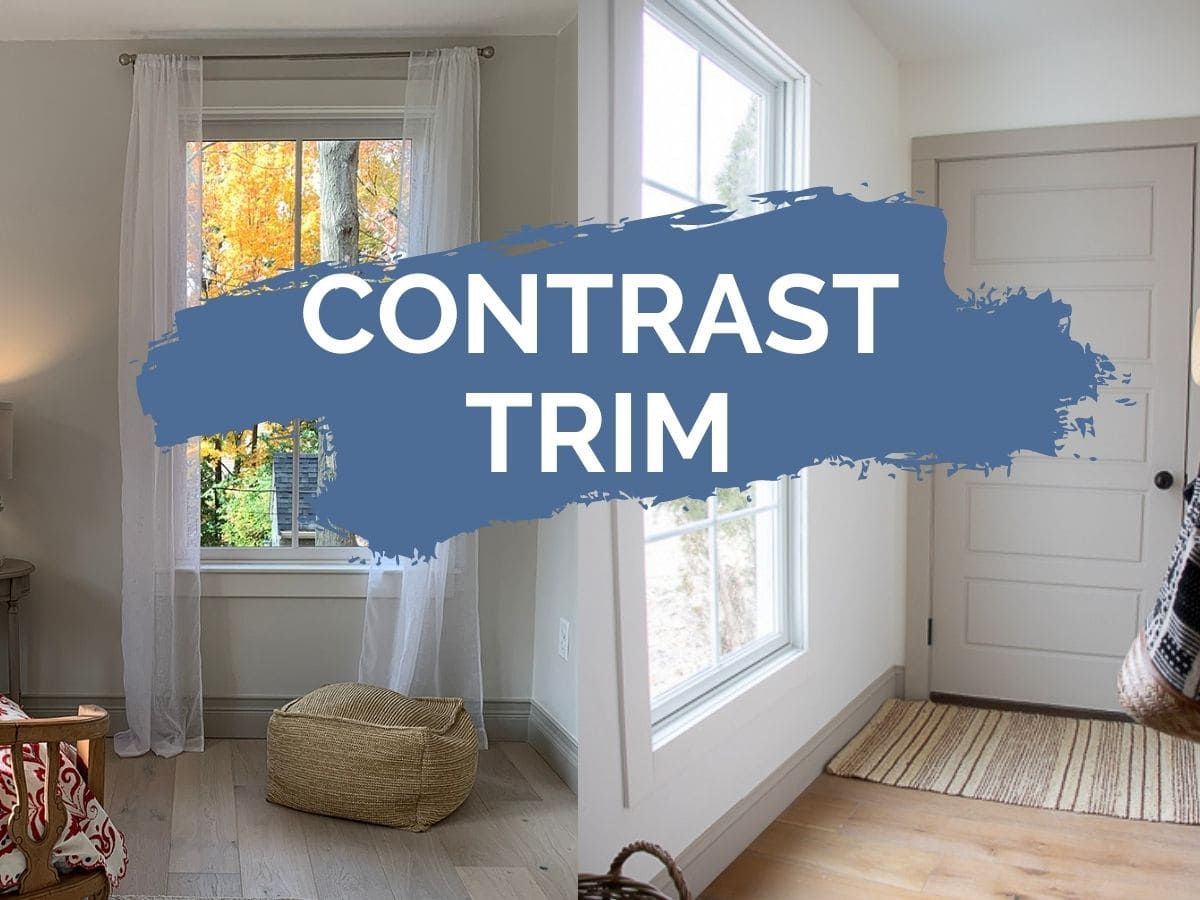 What is Contrast Trim?
Contrasting trim or contrast trim is when baseboard trim, door casings and interior doors are painted a darker color than the walls. Usually, the walls a kept a shade of white, with the trim painted a shade of gray, greige or beige.
What is The Best Trim Color?
For most people, white is the best trim color, because it's a safe bet that works with all wall colors. However, if you're looking to mix things up or don't want white trim with white walls, a contrasting color in a darker shade is a really fresh way to update your home.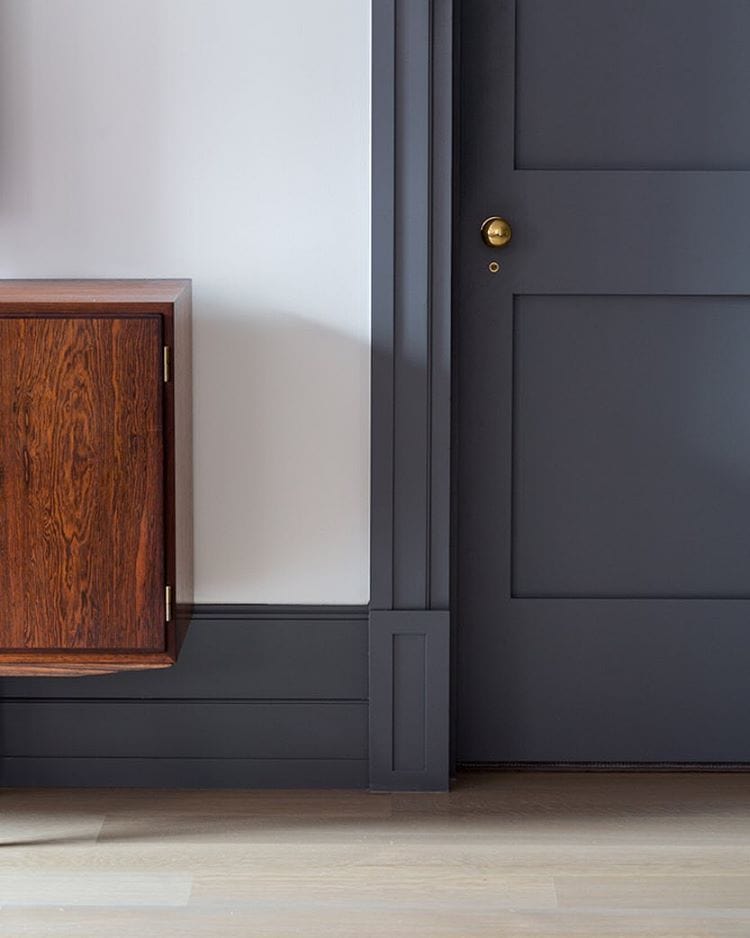 Does Window Trim and Baseboard Need to Match?
No. This is a myth. It's certainly easier in terms of consistency to keep them all one color. And I certainly wouldn't go painting them different shades of white. But I've seen contrast trim on baseboards and standard white trim around windows done very successfully.
Wall and Trim Color Combinations
The darker trim, lighter wall combo works best when the walls are a shade of white or off-white. This really allows the trim color to stand out and have a moment, instead of competing with the wall color.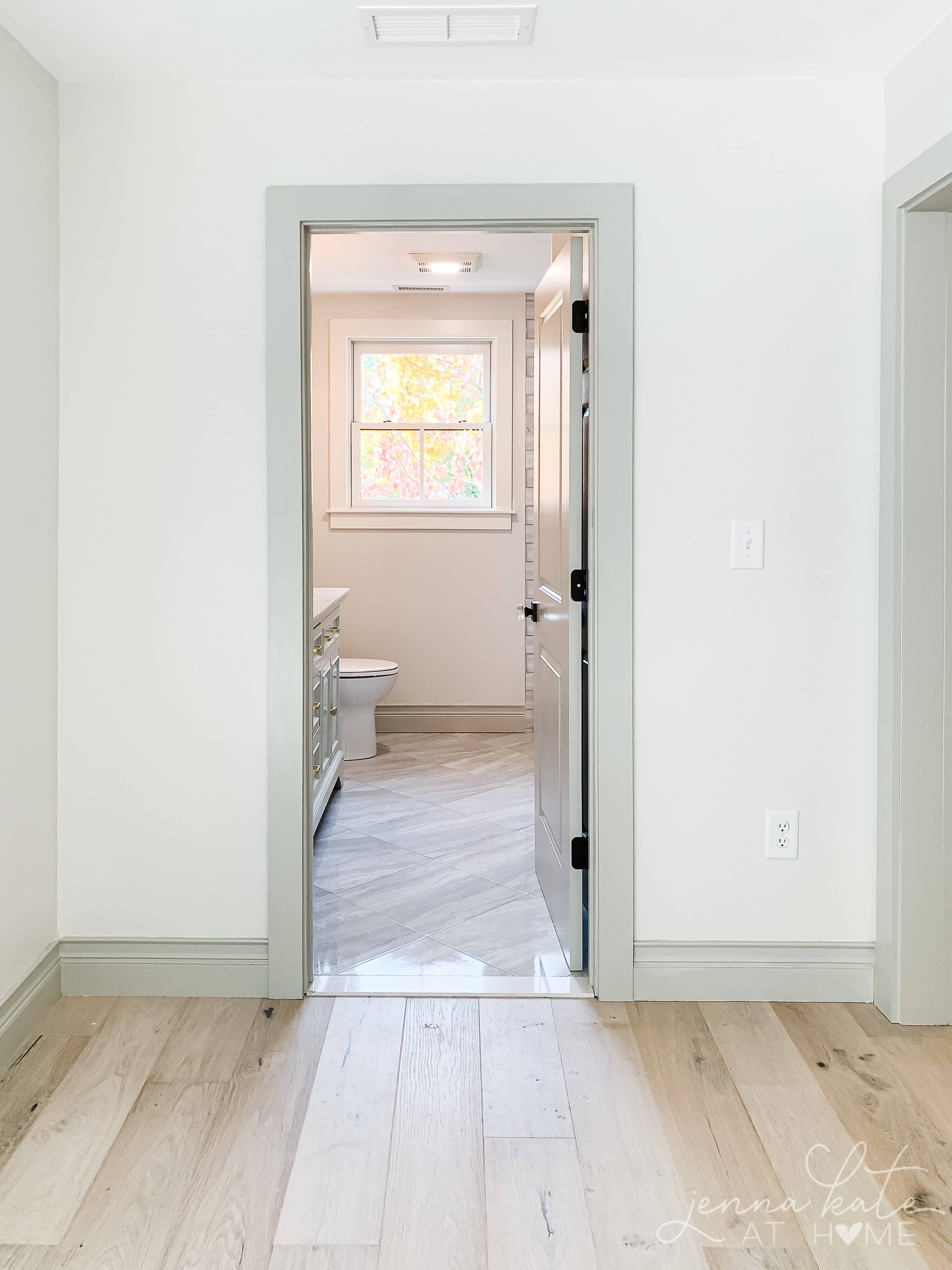 As a general rule, if you're using a warmer greige, gray or beige for the contrast trim, pick a white with a slightly warm undertone. If you're in doubt, Sherwin Williams Pure White or Benjamin Moore White Dove are almost always a safe bet.
I personally prefer this look with the slightly warmer tones, but you can really choose any color you like. If you opt for a cooler gray on your trim, stick to a neutral white like Pure White that will stop the whole space from feeling too cold.
Are you ready to paint your baseboards darker than your walls? Here are some of my favorite inspiration images to help you decide on what color is right for your home!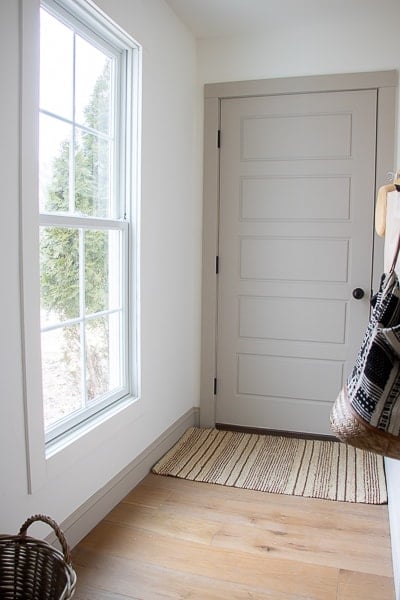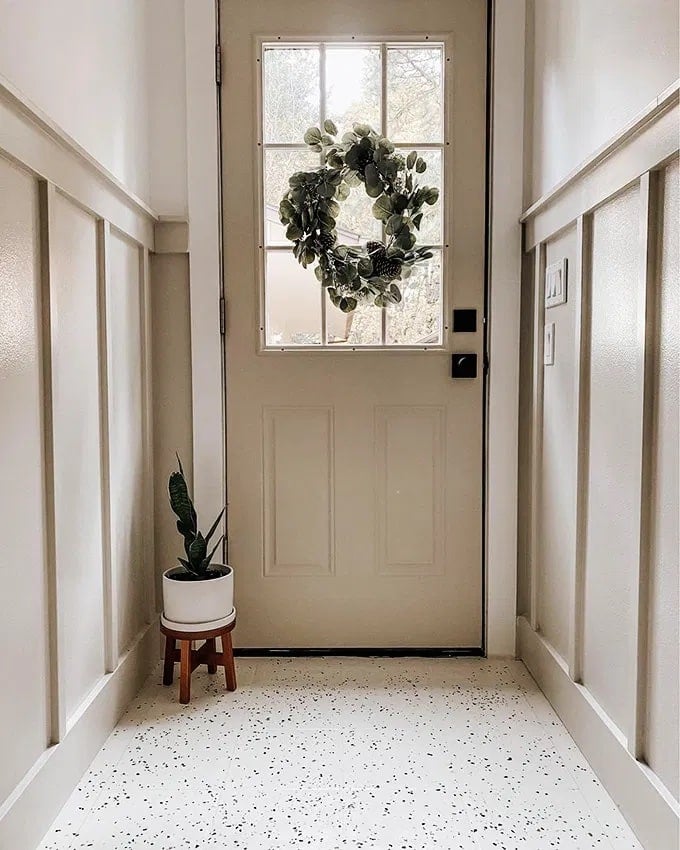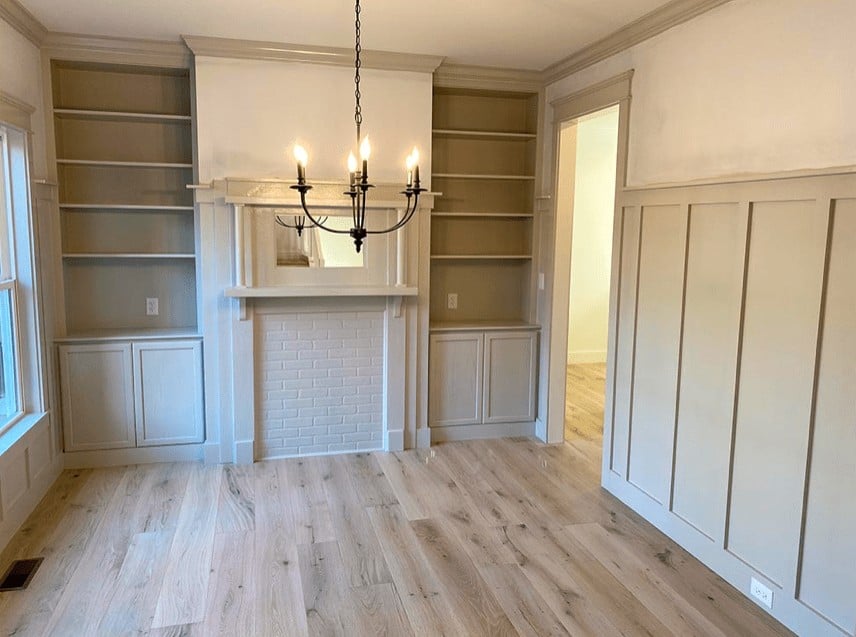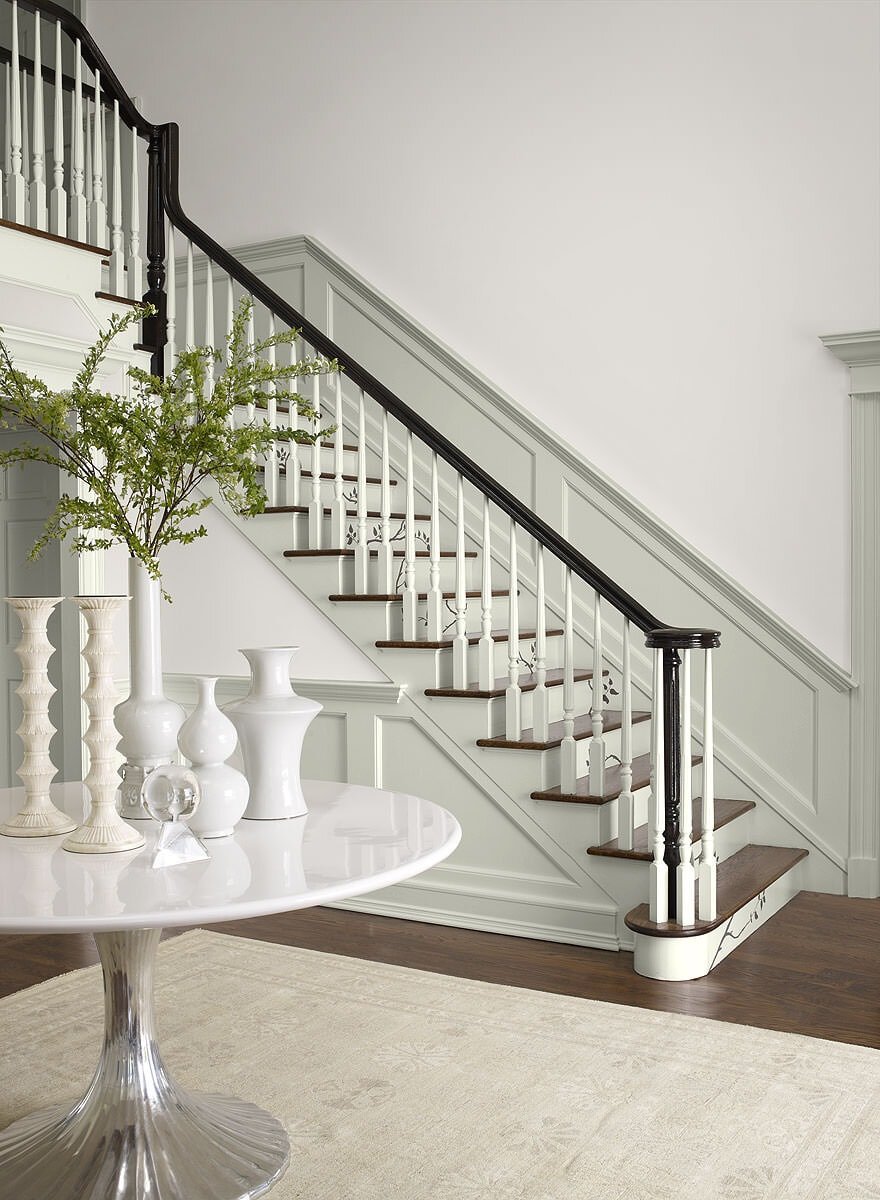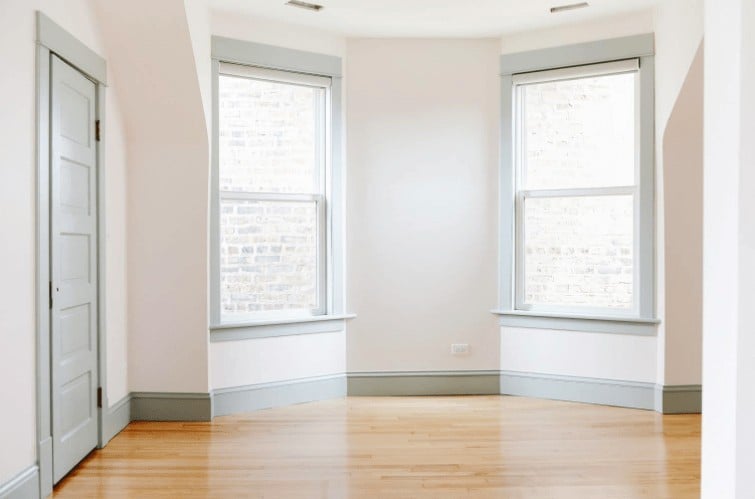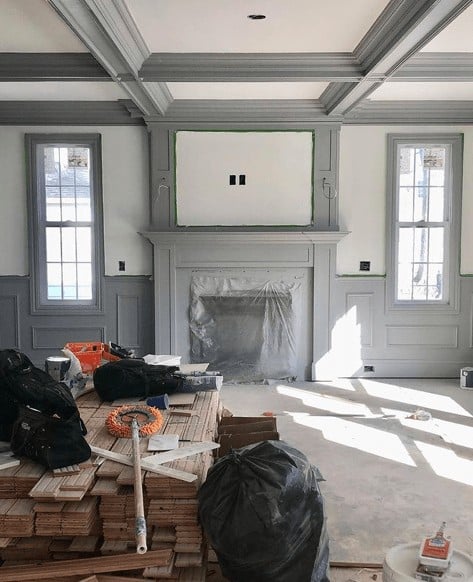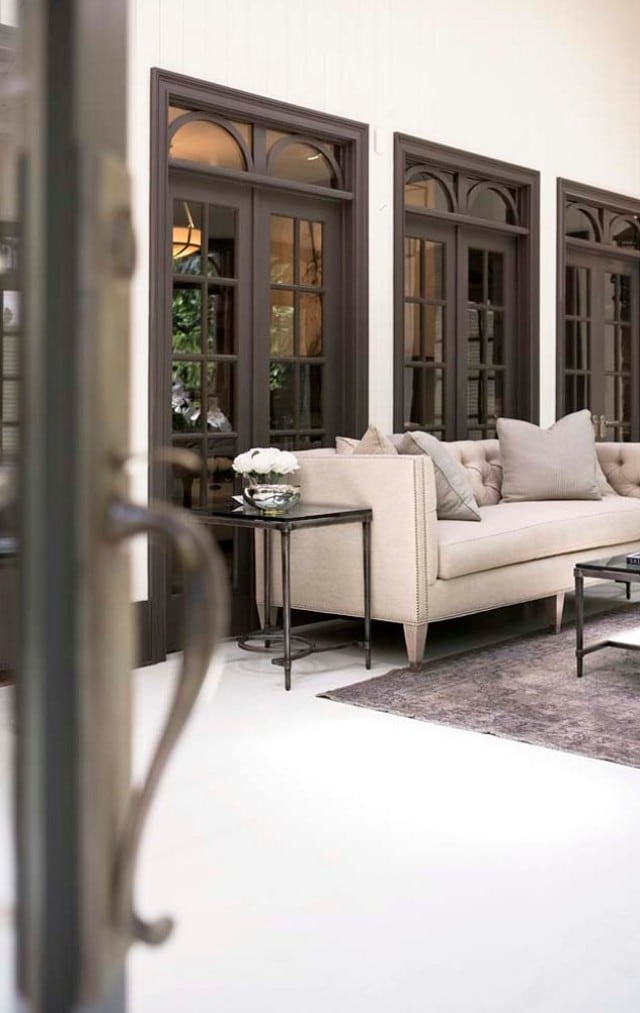 Final Thoughts
Whether contrast trim is something you're planning to do, or you think white will always be the one for you, sometimes it's fun to take a risk in your home. Whether it's a new paint color, mixing your throw pillow patterns in unexpected ways, or even a DIY project – step out of your comfort zone once in a while and you may be pleasantly surprised at how much you may like it!
Don't Forget To Always Use Real Paint Samples!
Don't forget – no matter what you've read or photos you've seen online, it's really important to sample paint colors in your home before committing!
Samplize provides real paint samples that are easy to move around your home, and cheaper than buying a gazillion paint pots! It's the only way I buy paint samples.
Use code JENNAK10 at checkout and get 10% off your order
Coupon entitles all customers to 10% off the entire order with no minimum purchase requirement. This is a one-time use coupon and it cannot be combined with other discounts.