Decorating can be so much fun but it can be difficult when trying to combine decorating styles. Thankfully I have been combining decorating styles for years now. It's truly not a daunting task, and I am even going to share my little formula to make this easy for you!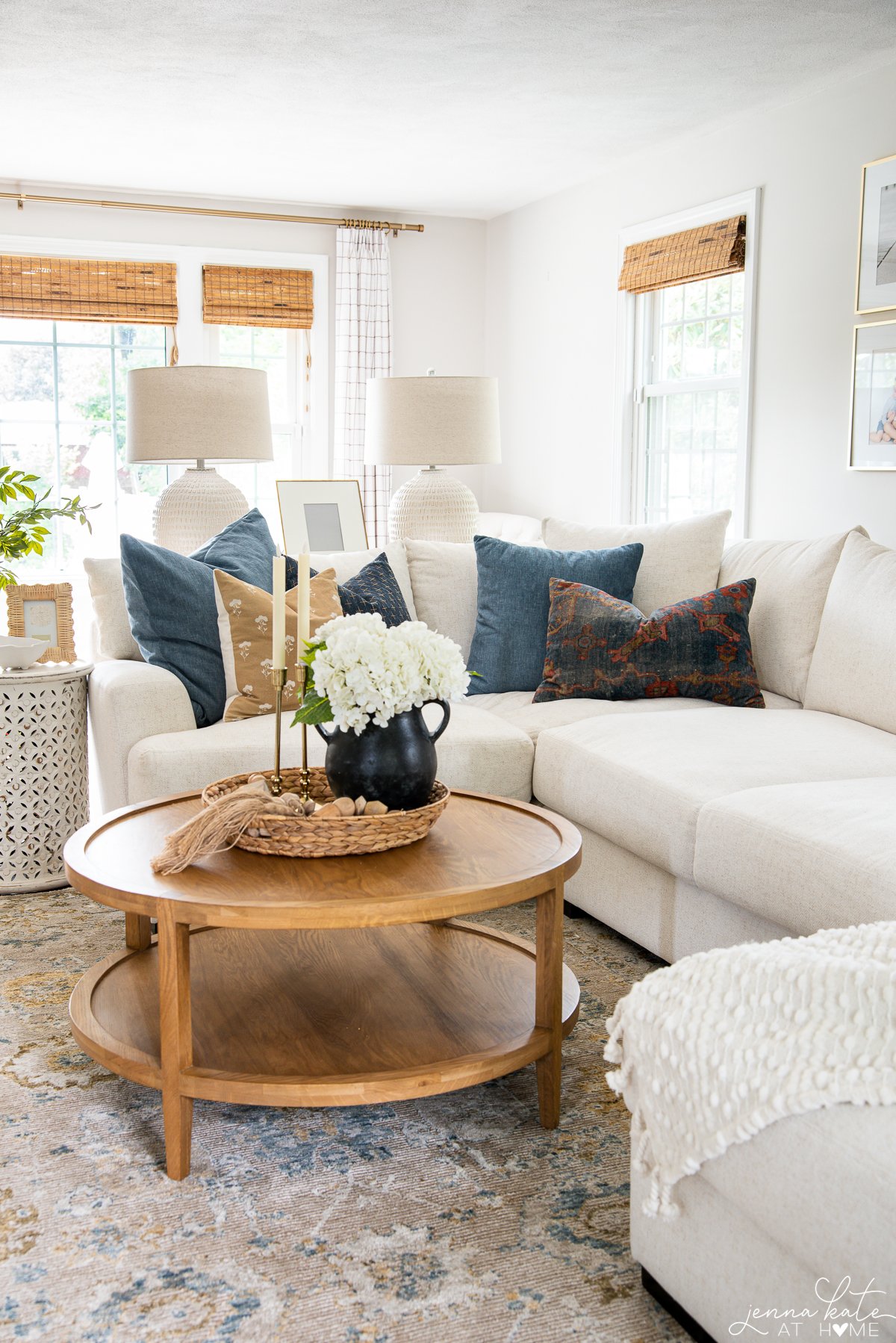 Identify Your Unique Style
First, it's important to identify what your style is. Whether you have an established style(s) or are looking for inspiration on how to style your home. I love looking on Instagram and Pinterest for inspiration.
There are many decorating styles but the major ones are Traditional Style, Modern Style, Industrial Style, Bohemian Style, Minimalist Style, and Rustic Style or Modern Farmhouse. While you are looking at different mood boards and styled rooms, pay attention to decorating styles and which ones you connect the most with.
You will see how the designs combine color palettes, textures, patterns, and major elements of different styles into one cohesive look. I will be showing you how to successfully combine these elements with my formula.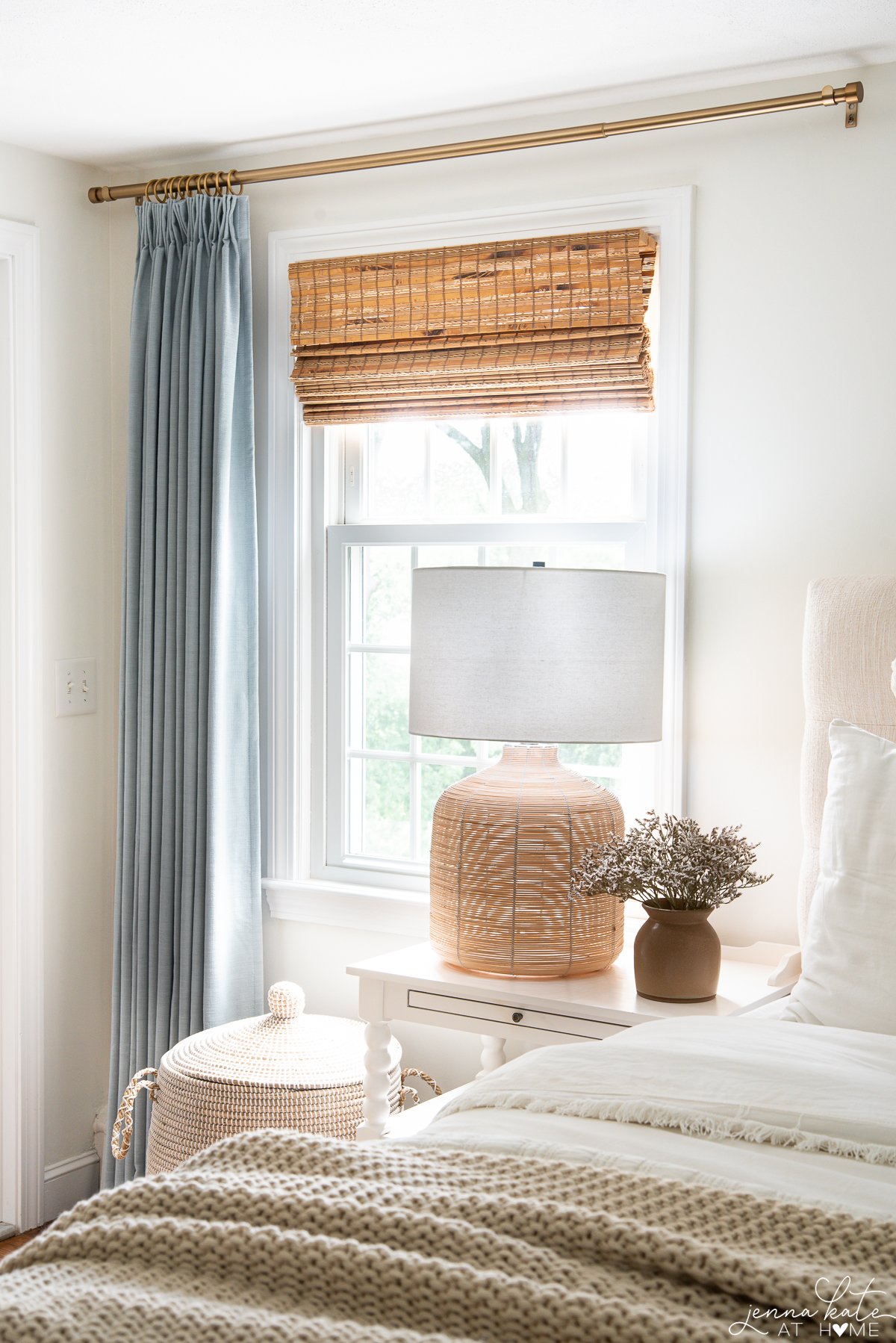 Combining different styles helps you create a fun and personalized style in your own home that makes you happy every day. From adding a family heirloom into an already established room to combining two partners' different decorating tastes. It's really a reflection of your personality so have fun with it!
How to Combine Interior Decorating Styles
I follow 3 rules for the perfect formula when designing a room. This formula works perfectly when combining decorating styles because it creates balance in a unified look. It can be applied to any room in your home. Even if you loosely stick to this formula you won't go wrong.
Jenna Kate At Home Design Formula
My formula will help you bring balance, contrast, and scale to your room without fail. You know when you look at your newly decorated room and think "Something is just not right". Your design eye is just not happy and there is a reason. This formula helps to take out the guessing game of what's wrong!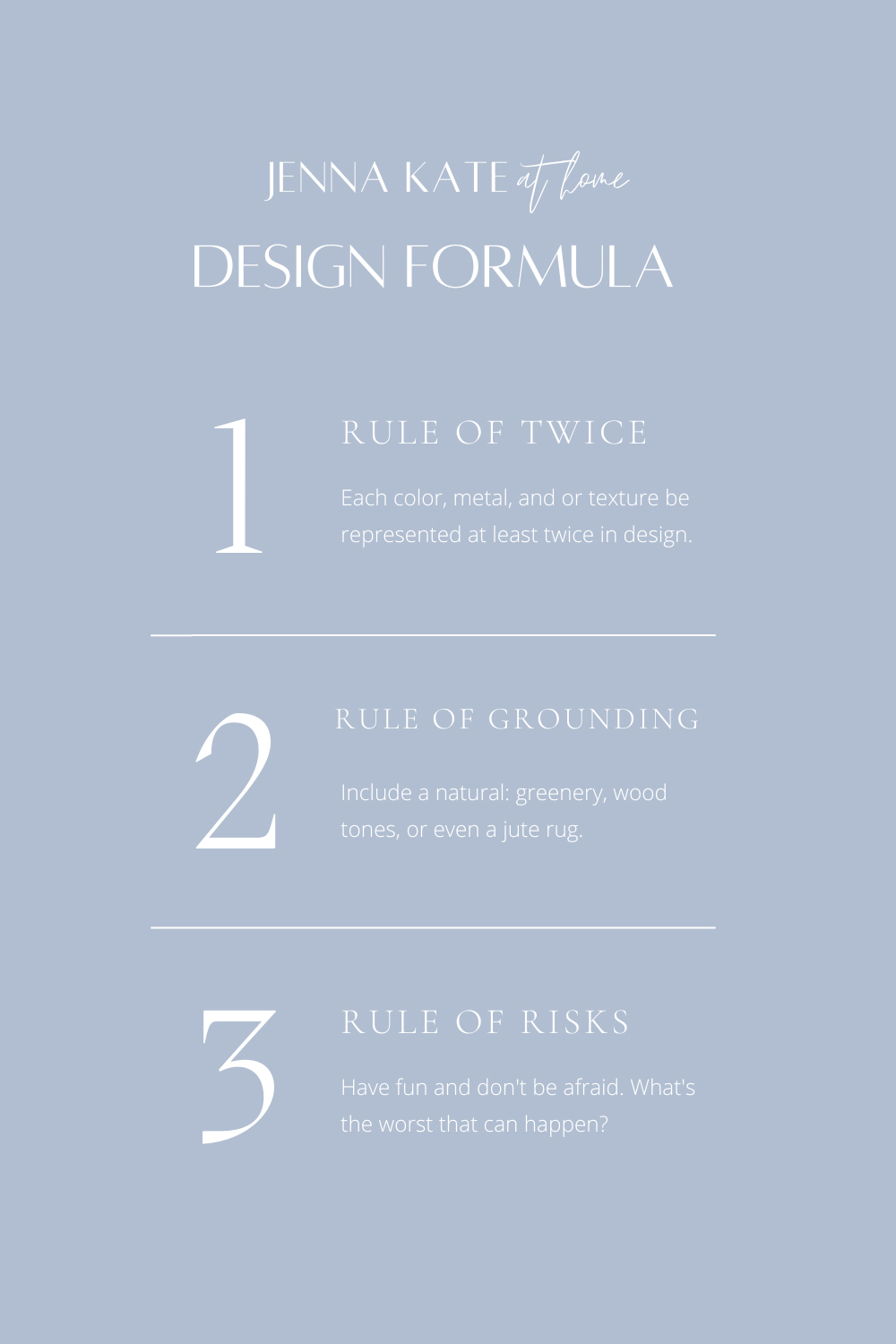 1. Rule of Twice
Mix and match metals, colors, and textures but nothing should stand alone. I try to have each color and metal appear at least twice so that it seems intentional and cohesive. Most times I aim for 3 times.
2. Rule of Grounding
Ground your design with something natural – be that some greenery, wood tones, or even a jute rug.
3. Rule of Risks
Have fun and don't be afraid. What's the worst that can happen?
How I Combine Different Design Styles Using My Formula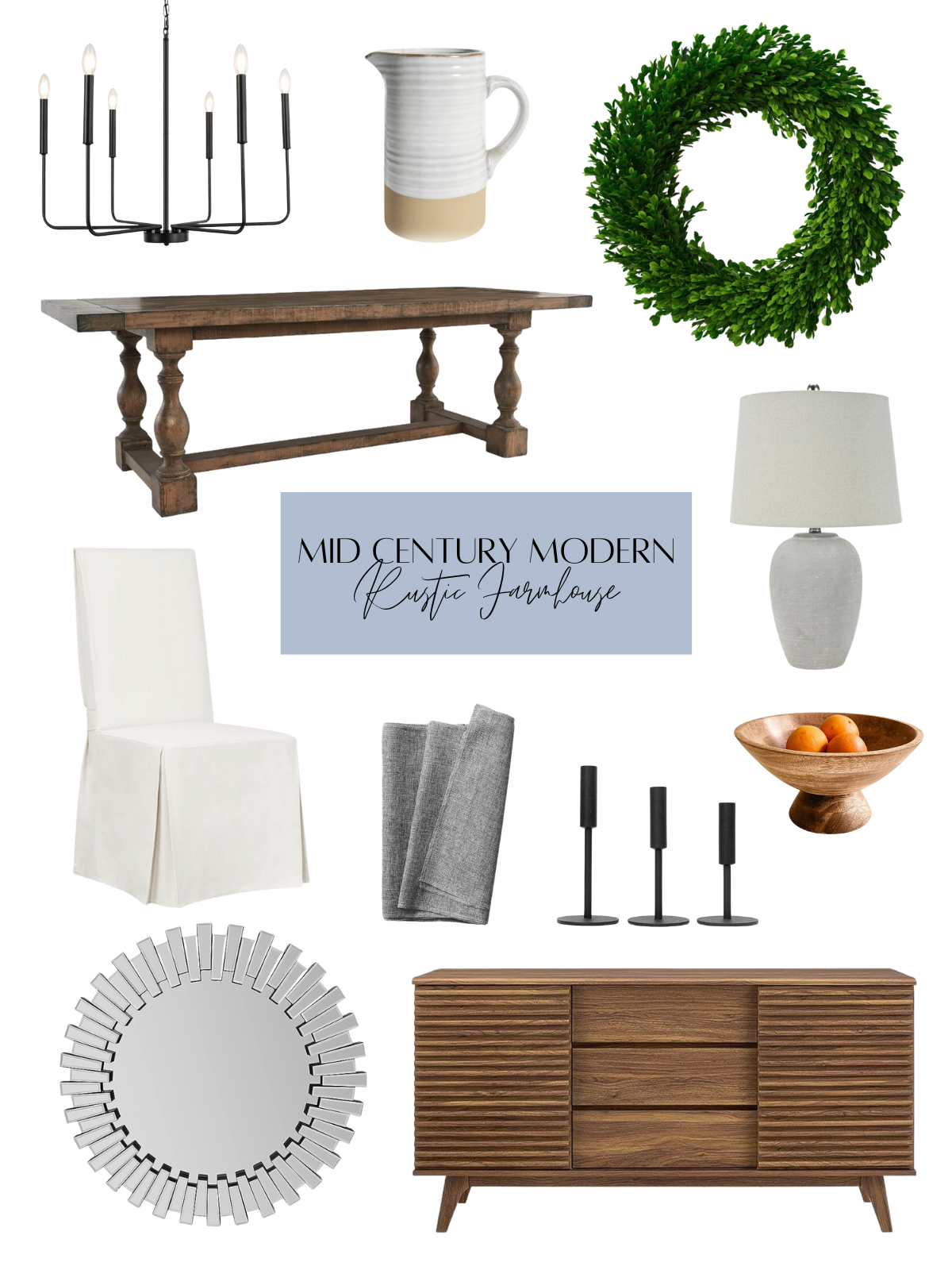 Sources: Light Fixture // Pitcher // Slipcovers // Dining Table // Table Lamp // Table Runner
Boxwood Wreath // Wooden Bowl // Candlestick Holders // Mirror // Sideboard
In this mood board, you can see how the wood element is clearly repeated between the table, dresser, and decorative bowl.
The metals repeat in the light fixture, lamp, and mirror, and the space is grounded with some natural elements in the form of the covered chair, boxwood wreath, and linen table runner.
All 3 steps of my formula are represented here and it shows because the entire room flows.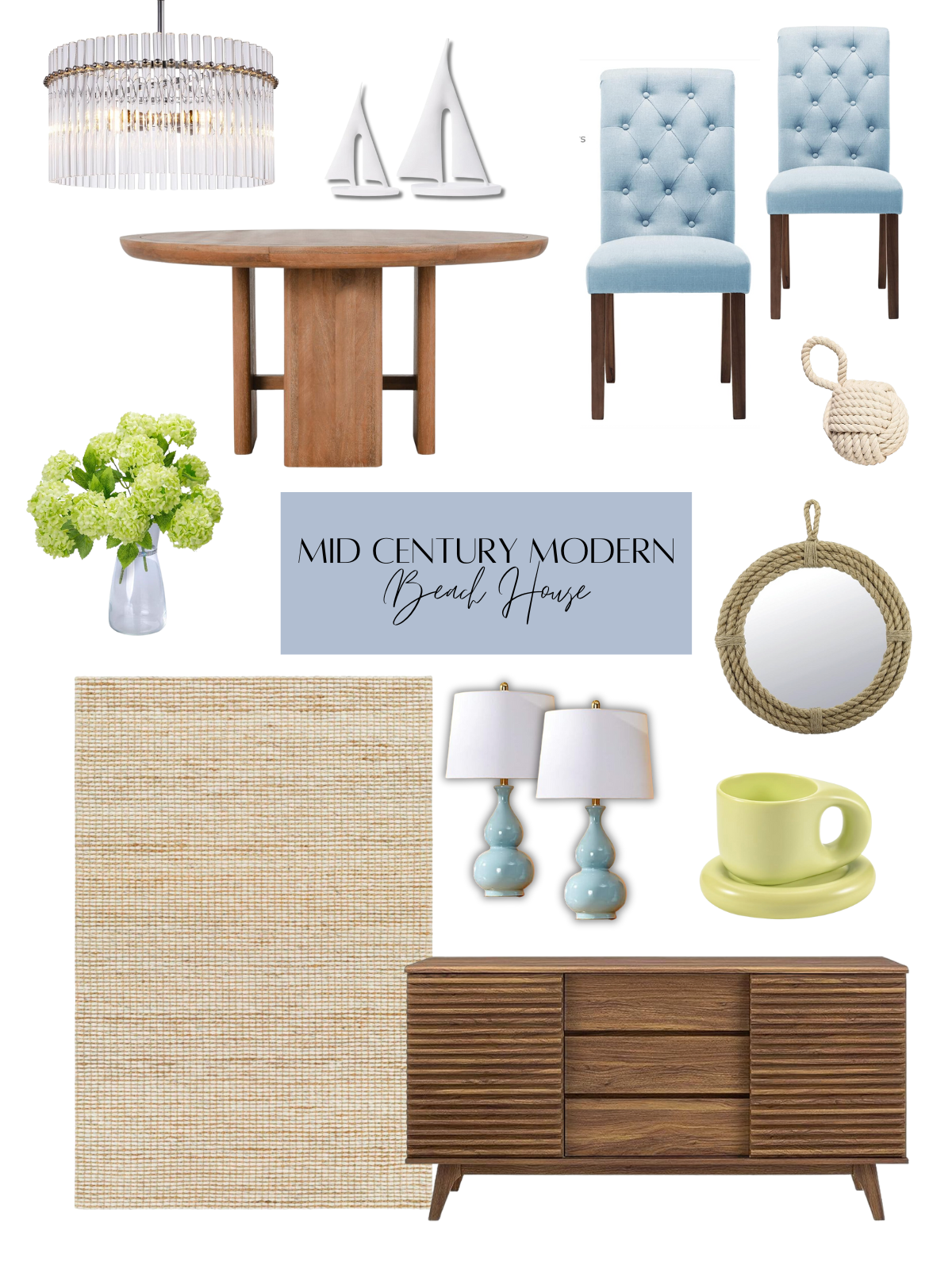 Sources: Chandelier // Boat Sculptures // Dining Chairs // Dining Table // Nautical Knot
Vase of Hydrangeas // Rope Mirror // Jute Rug // Table Lamps // Mug // Sideboard
Mid-century furniture pieces totally fit in a beach house vibe!
In this mood board both the dresser and chandelier are mid-century pieces resulting in the repeating element from the formula.
The blues and greens appear twice (although the chandelier mimics the blue tones too), there are two wooden elements and the space is pulled together with the addition of a jute rug which are all natural grounding elements.
There's lots of texture going on here too – from the tufted chairs to the lamp bases and finally to the light fixture. Adding texture is a great way to add excitement to a room and take a risk.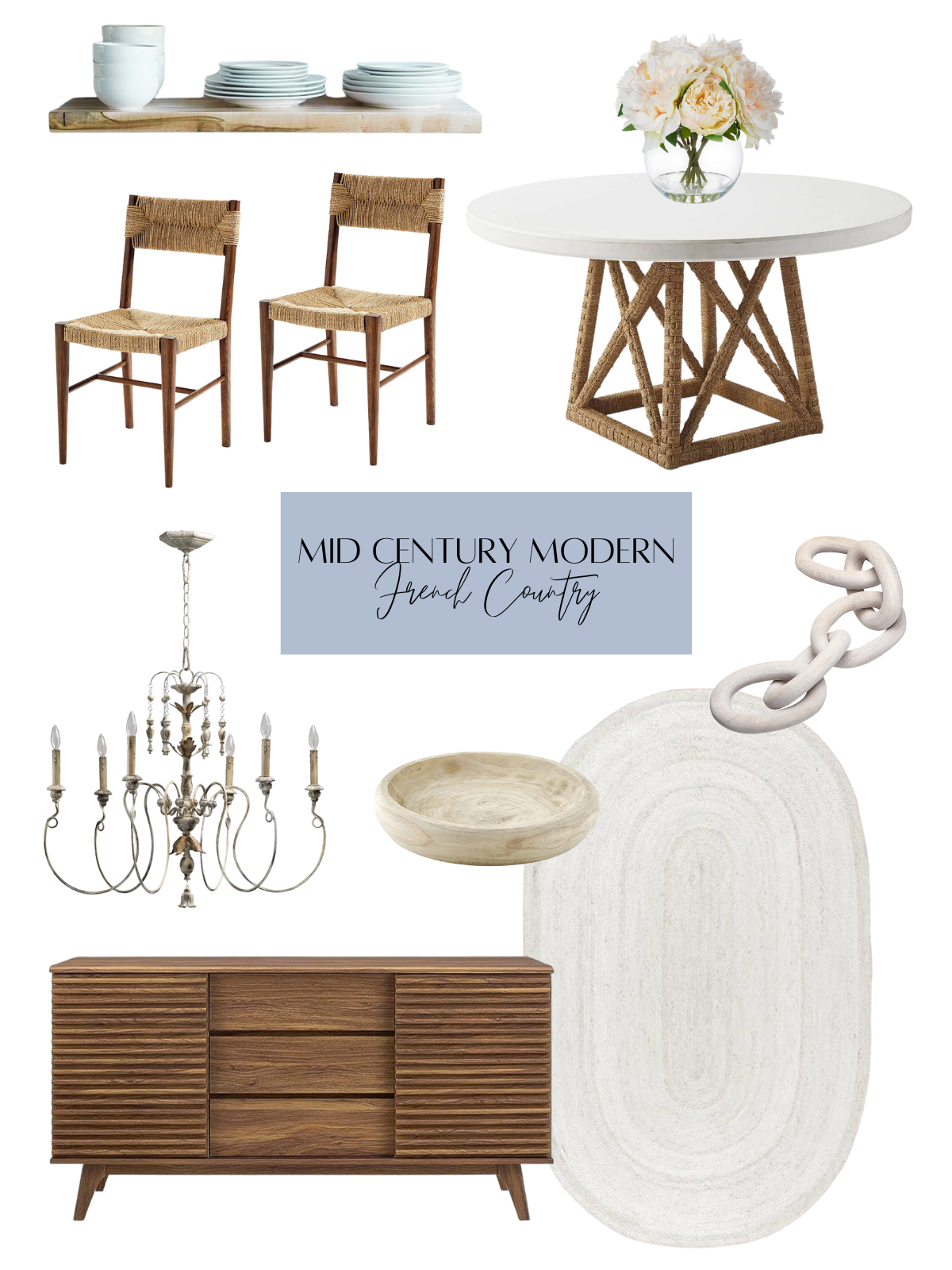 Sources: wooden shelf // dining chairs // flowers // dining table // light fixture
wooden bowl // wood links // sideboard // jute rug
Isn't this one cute? I found this one the most difficult to do – mostly because this design aesthetic doesn't come naturally to me.
It's tempting to go overboard with "whitewashed" neutral colors here – whites, beiges, light grays – so this space really needed another wooden accent to help the dresser mesh.
Both the shelf, the base of the table, and the chairs really accomplish that without making the space feel too heavy.
Adding unique light fixtures doesn't mean they are going to be a sore thumb in a design. This chandelier brings in the French element that combines all the different types of interior design styles in this room.
The best way to give a room depth and character is by using a mix of unique and beautiful pieces to create an exciting design that fits your personal interior style.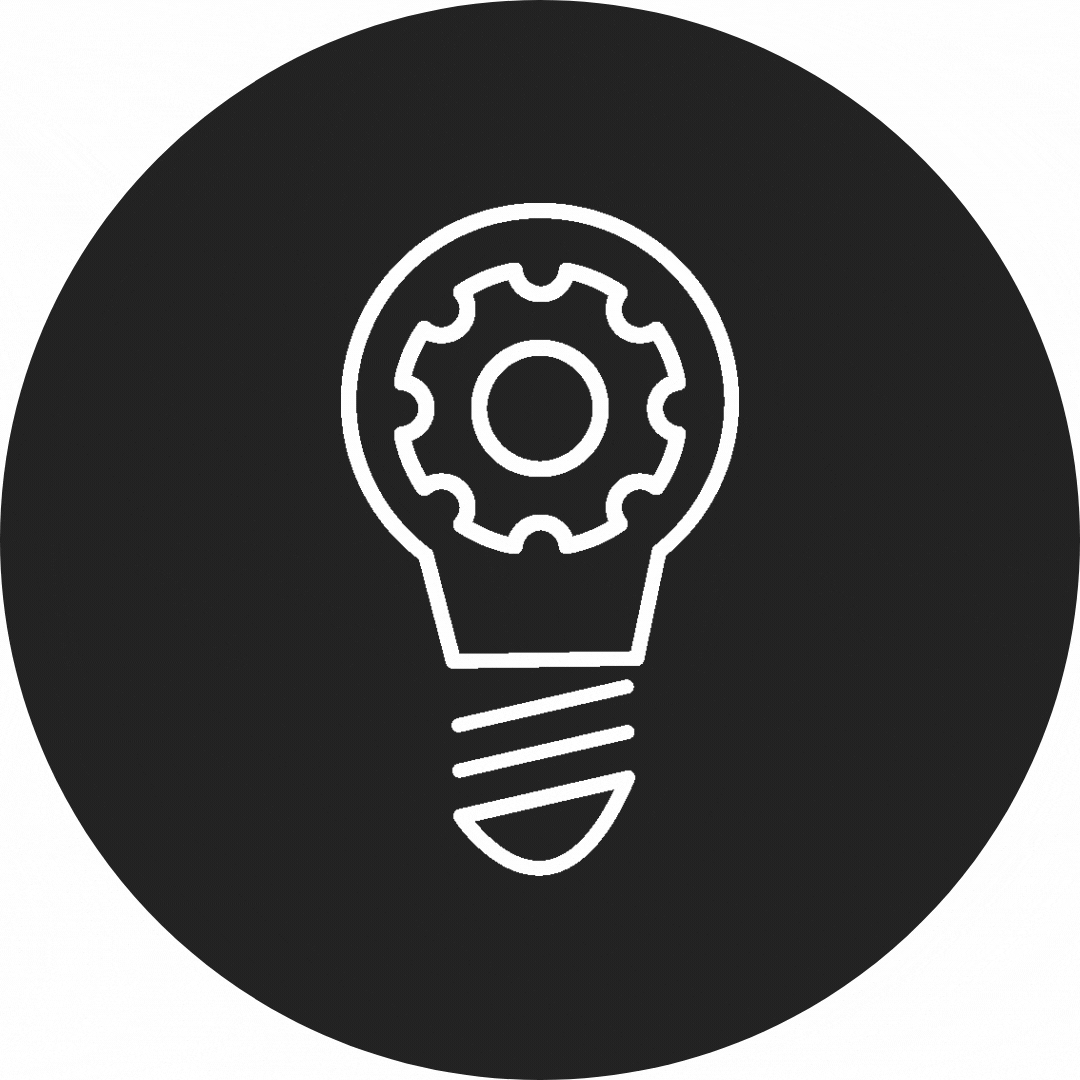 FAQ How to Combine Interior Decorating Styles in a Home
Final Thoughts
This was a fun challenge to share different interior design styles other than my own. I hope that these mood boards and my design formula gave you the confidence to not only find your personal style but also give you a starting point for combining styles in your home!
My design rules have not let me down yet! And of course, if you're stuck for ideas on how to incorporate a piece of furniture, feel free to drop me an email or a comment! At the end of the day, your home should make you happy and I am here to help you get there!