There's so easier way to beat the winter doldrums and add some spring vibes to your home than bringing in some color with flowers and greenery. Of course, fresh flowers are always a good idea, but they can be expensive and they don't last very long.
if you're in the market for some artificial flowers and greenery that look real and that will give you that pop of color all spring long, then you'll love this post.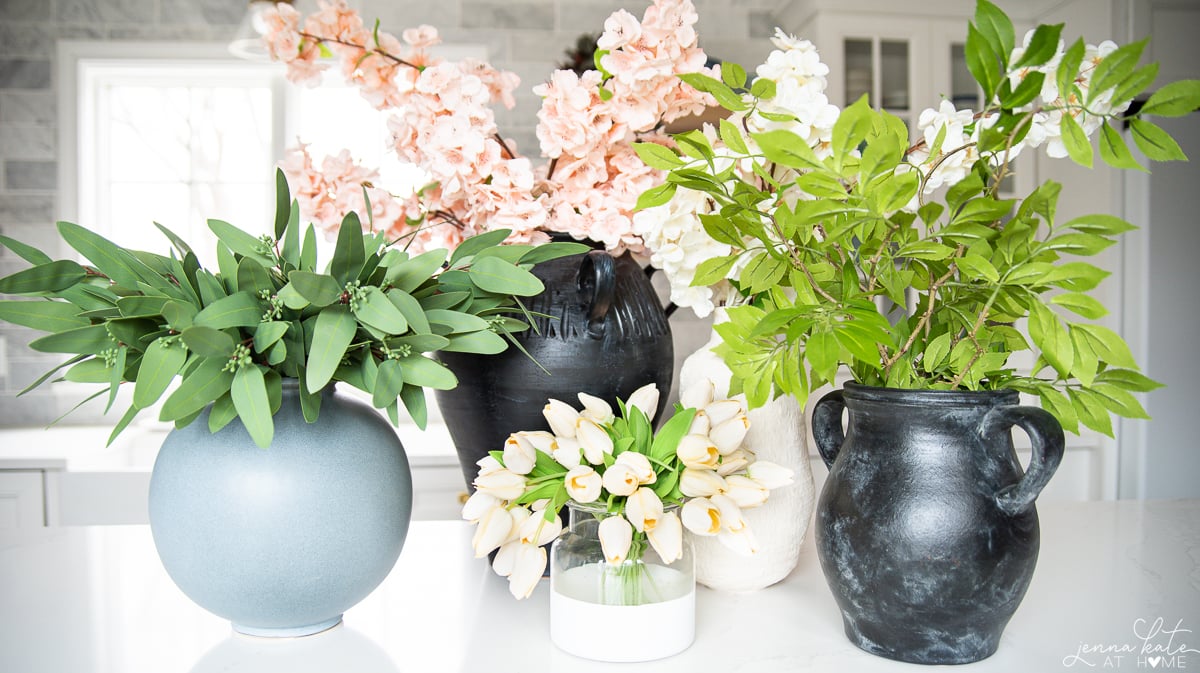 I've been buying fake flowers and greenery for years, with varying rates of success. Obviously, physically going to a store and seeing the stems in person is the best way to decide whether they look realistic or not.

However, many of the best varieties are only available online. So I've taken the liberty to test out a whole slew of different varieties and show them in my home so that you have a good idea of what works!
Flowers
I've narrowed down my three favorites for spring to these tulips, white cherry blossoms and pink cherry blossoms.
Tulips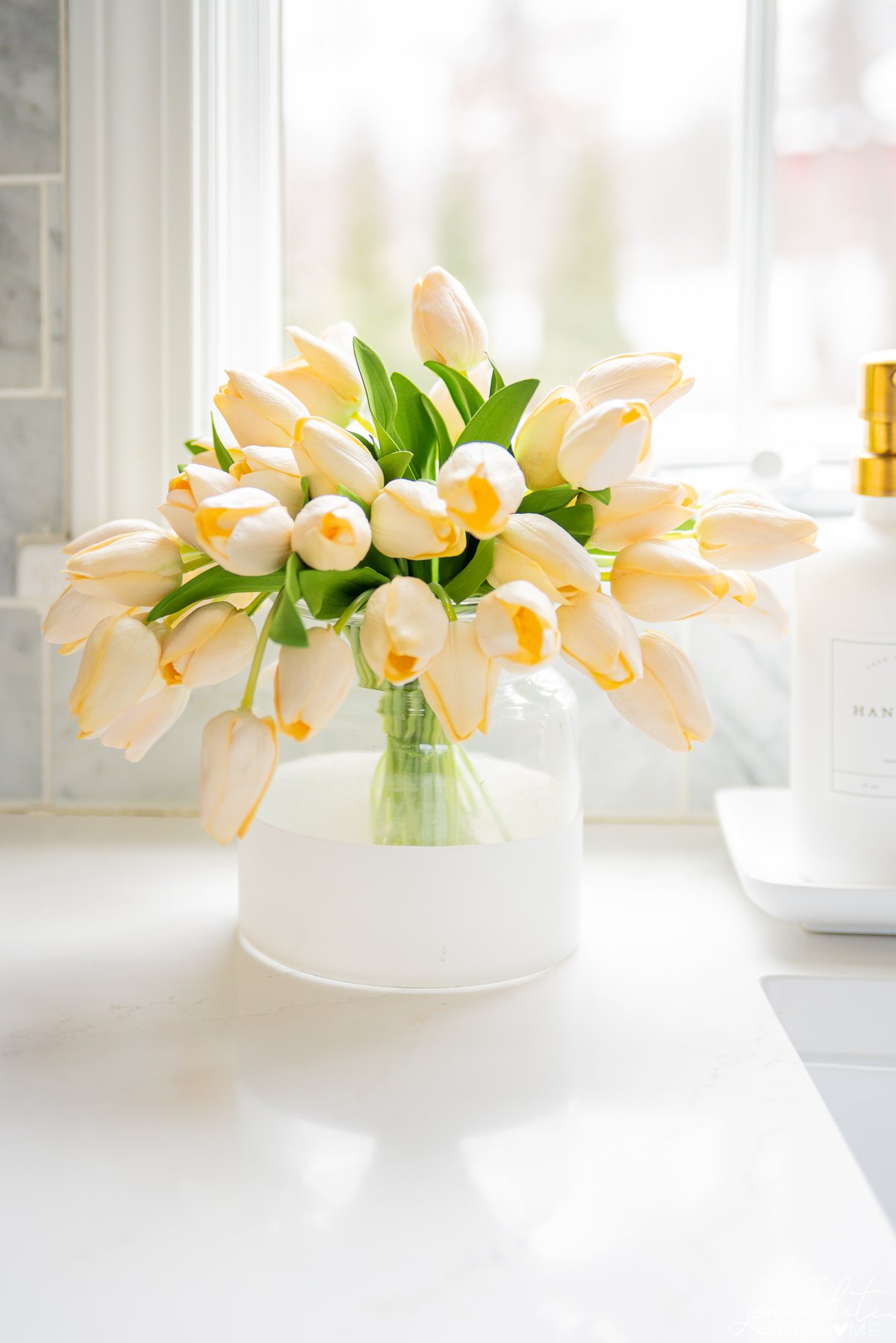 This little bundle of tulips not only looks real, but feels very realistic to touch, too! They're not silk flowers, but instead are a really soft, buttery material that creates the right texture to make them look so real.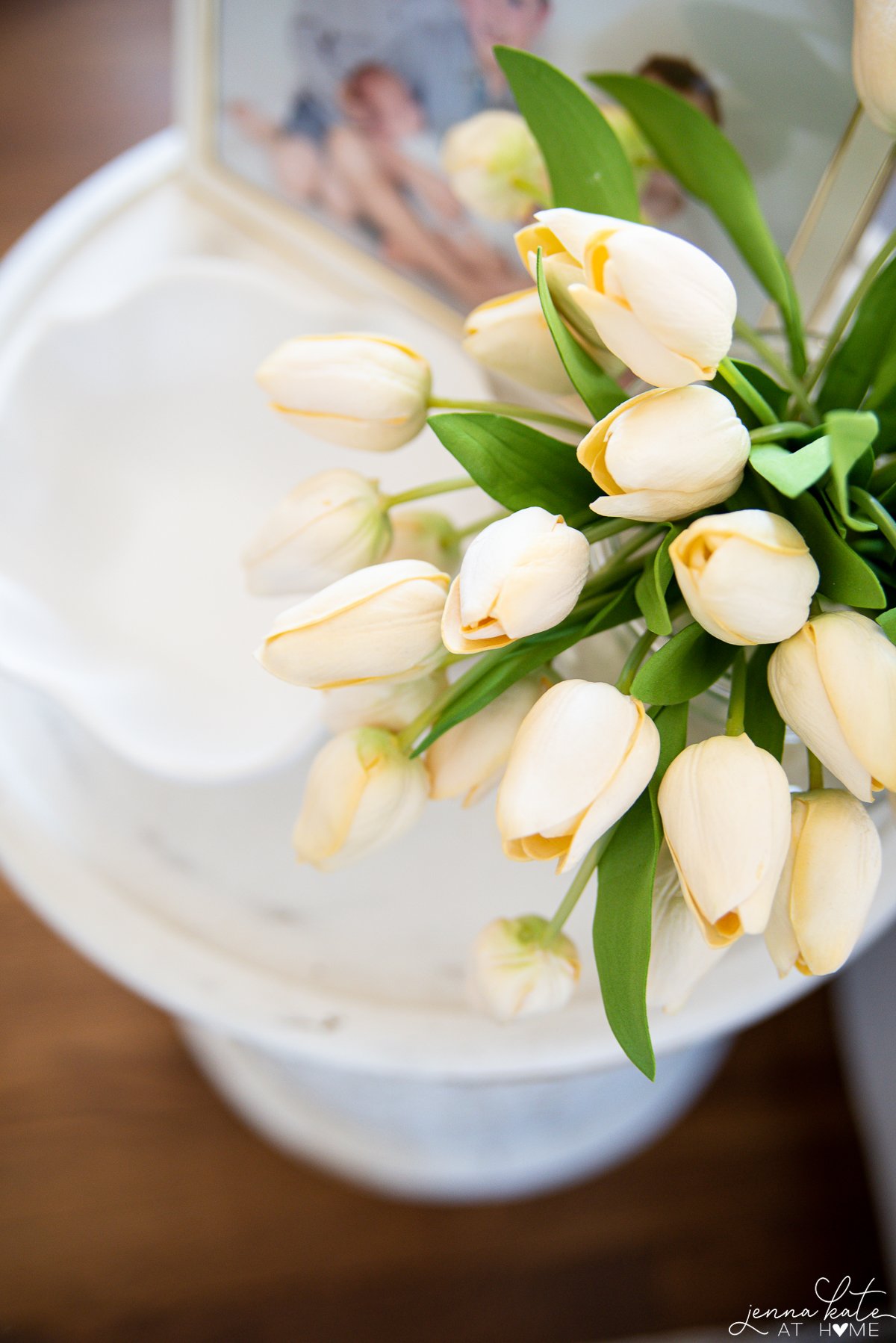 I've had these tulips for almost 5 years, and I highly recommend them.
Cherry Blossoms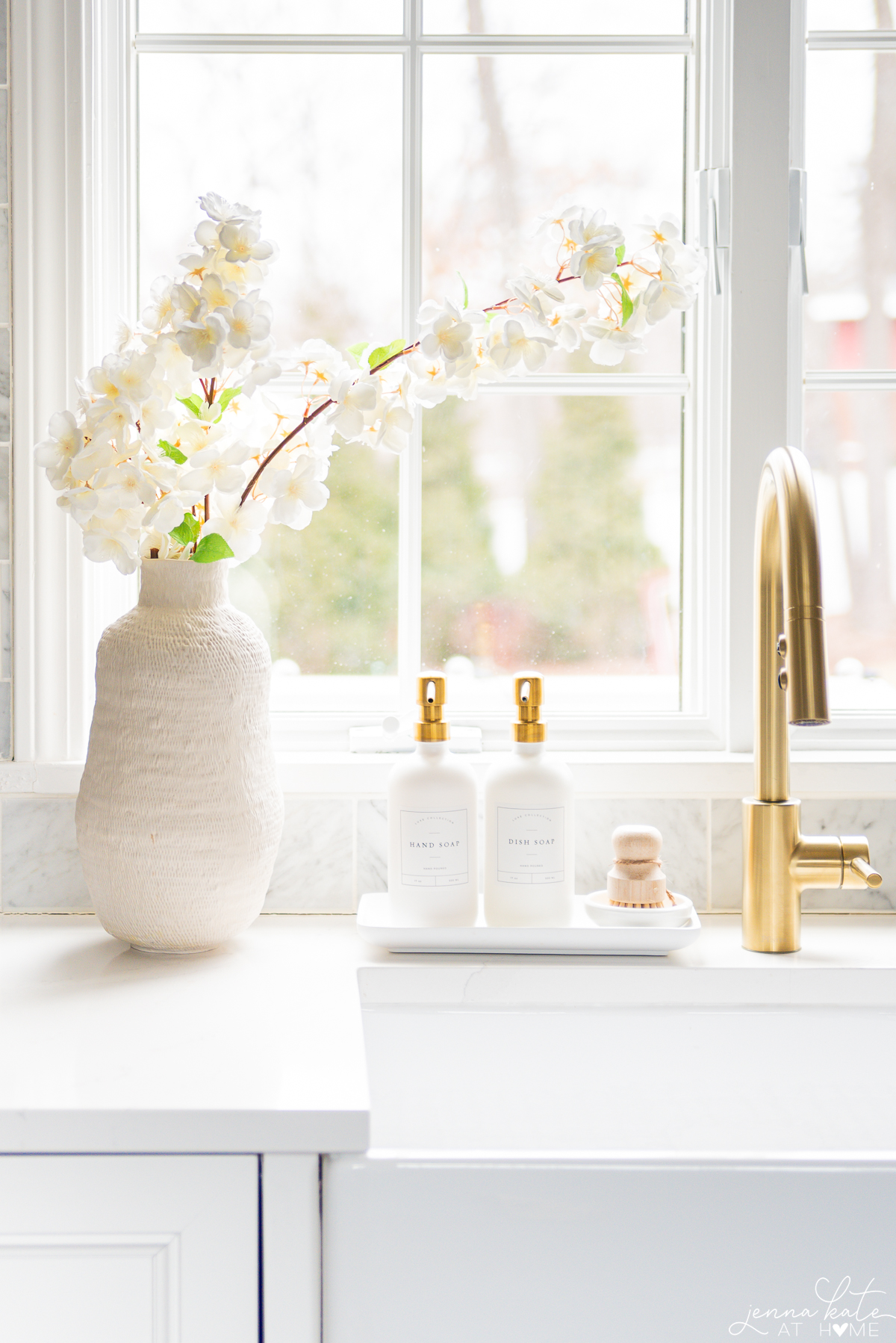 These cherry blossoms stems are thick, lush and long! Whether you want a simple look with one stem (pictured above with the white flowers) or a dramatic look with multiple stems, these cherry blossoms definitely scream spring.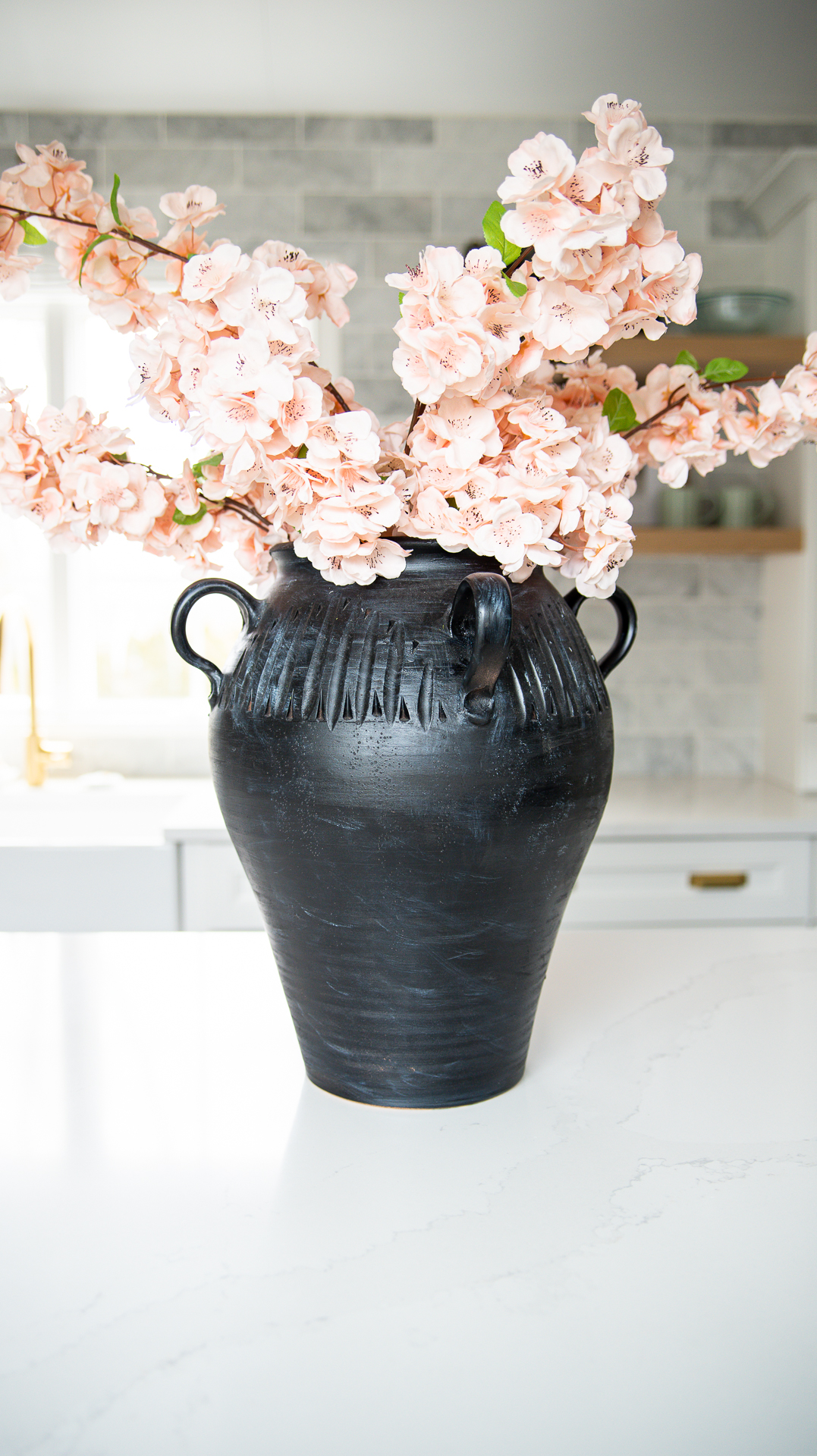 These are more the traditional silk flower that you're used to. They don't feel real, but because they are so thick and lush, they definitely look real. I love the white variety, but the pink is so pretty, too!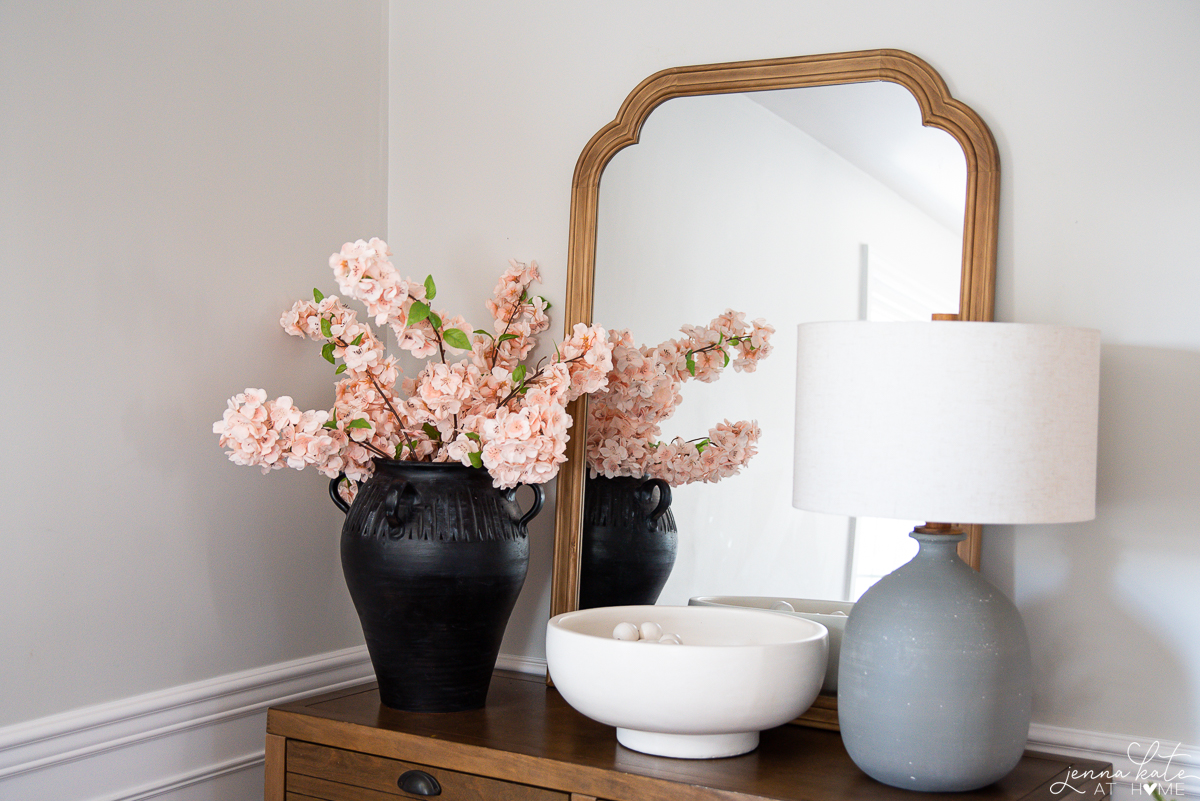 Afloral is one my most trusted brands for good quality artificial flowers and greenery (and my favorite Christmas garlands!) so you can never go wrong with their products.

Greenery
Leafy Stems
I love the look of wild and bright greenery for spring. That pop of color just makes me happy! But in Boston in February, we've got a long ways to wait before any greenery emerges, so faux it will have to be!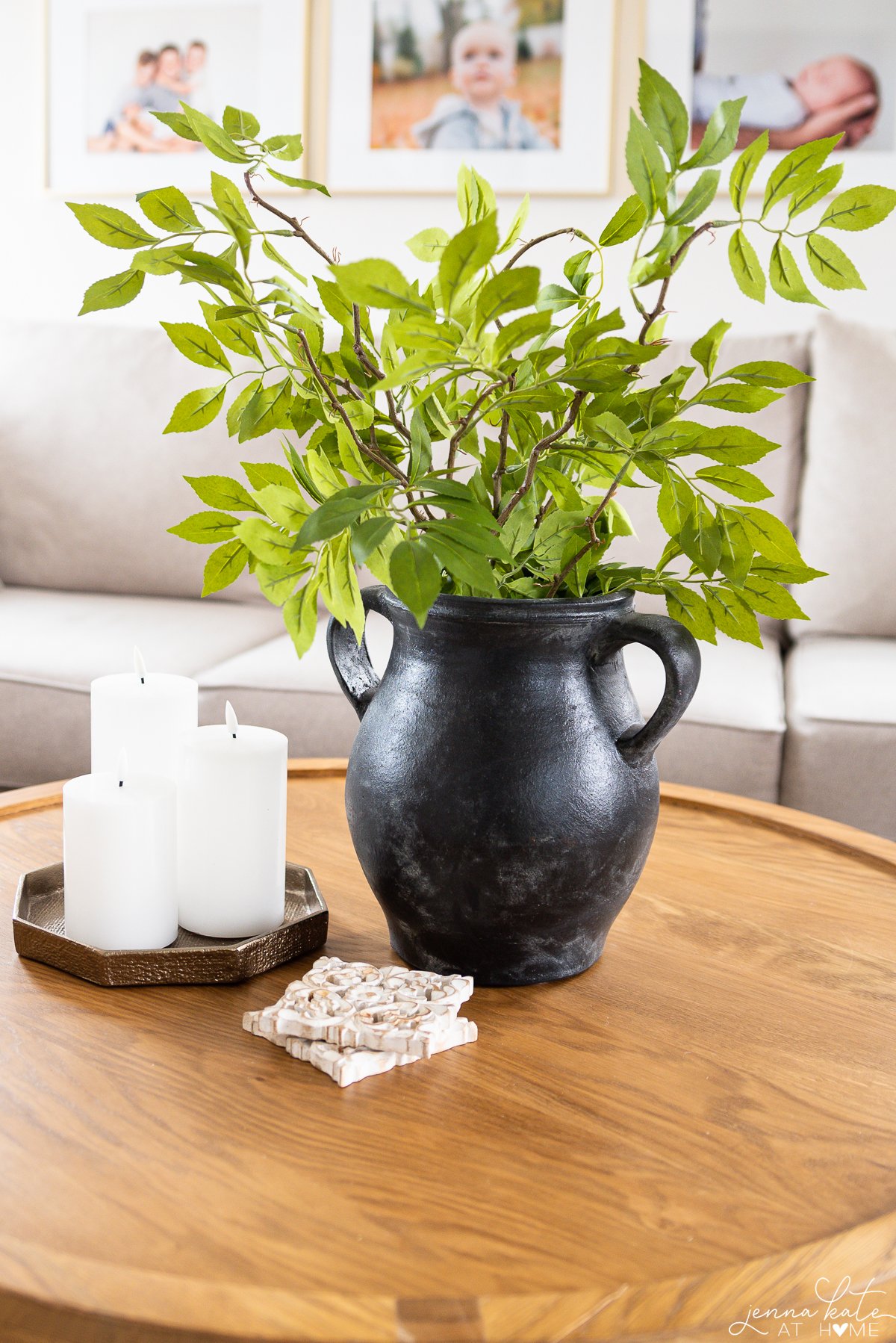 These green leafy stems are perfect for a coffee table or console table. The stems are thin, so they're easy to adjust and cut (with a wire cutter) as needed. Plus, they are a very budget-friendly option. I used 4 stems in this arrangement.
While I haven't seen them in person, these stems from Amazon also have amazing reviews.
Eucalyptus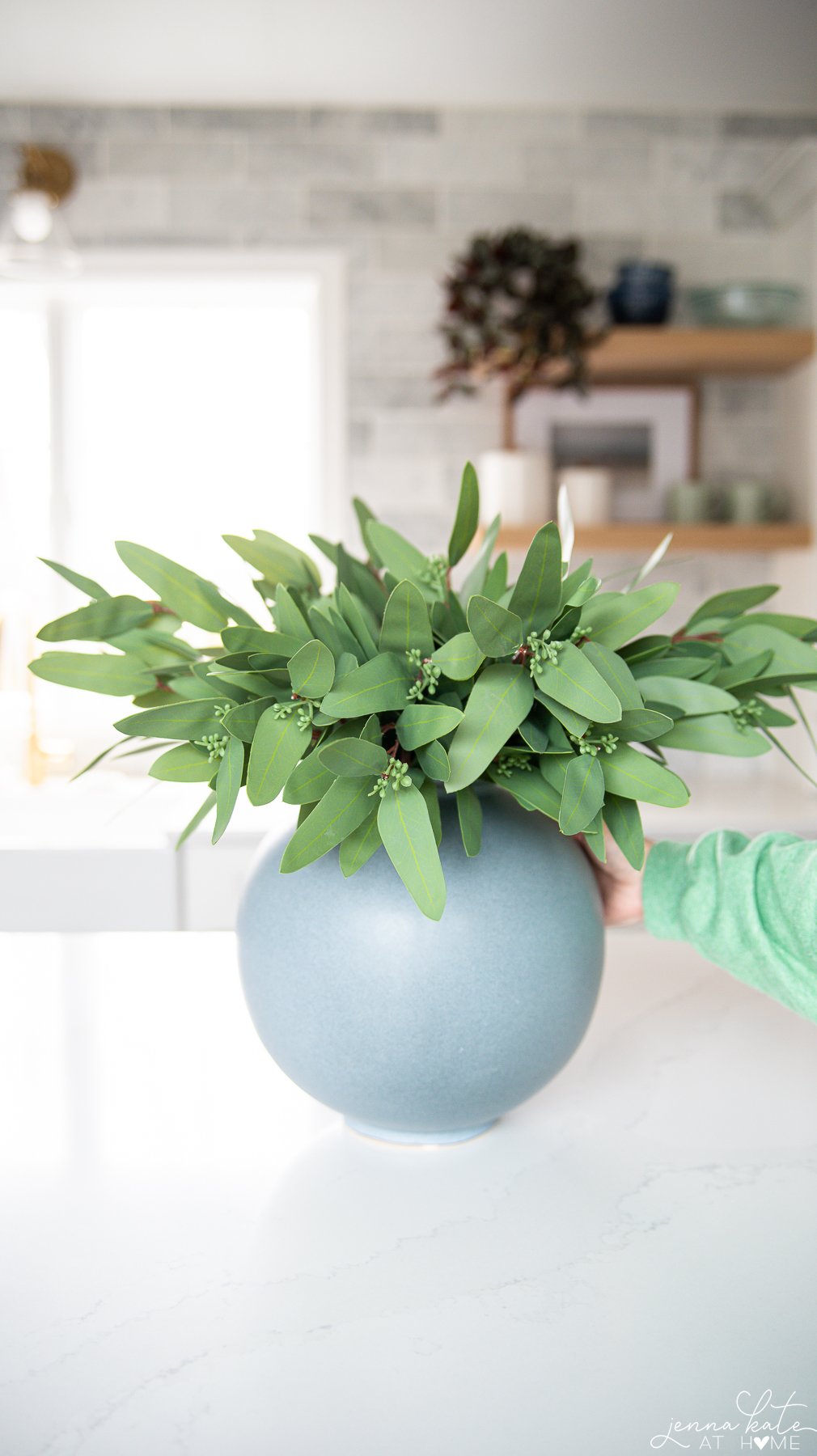 My new favorite greenery for this year is this artificial seeded eucalyptus. You will need 6 – 9 stems to get this look. It's not the cheapest, but it's very realistic and excellent quality and I love how it looks on my kitchen island.
Trees
I have fake trees all over my home's interior and I adore them for their lack of maintenance and pop of color that they add to each room.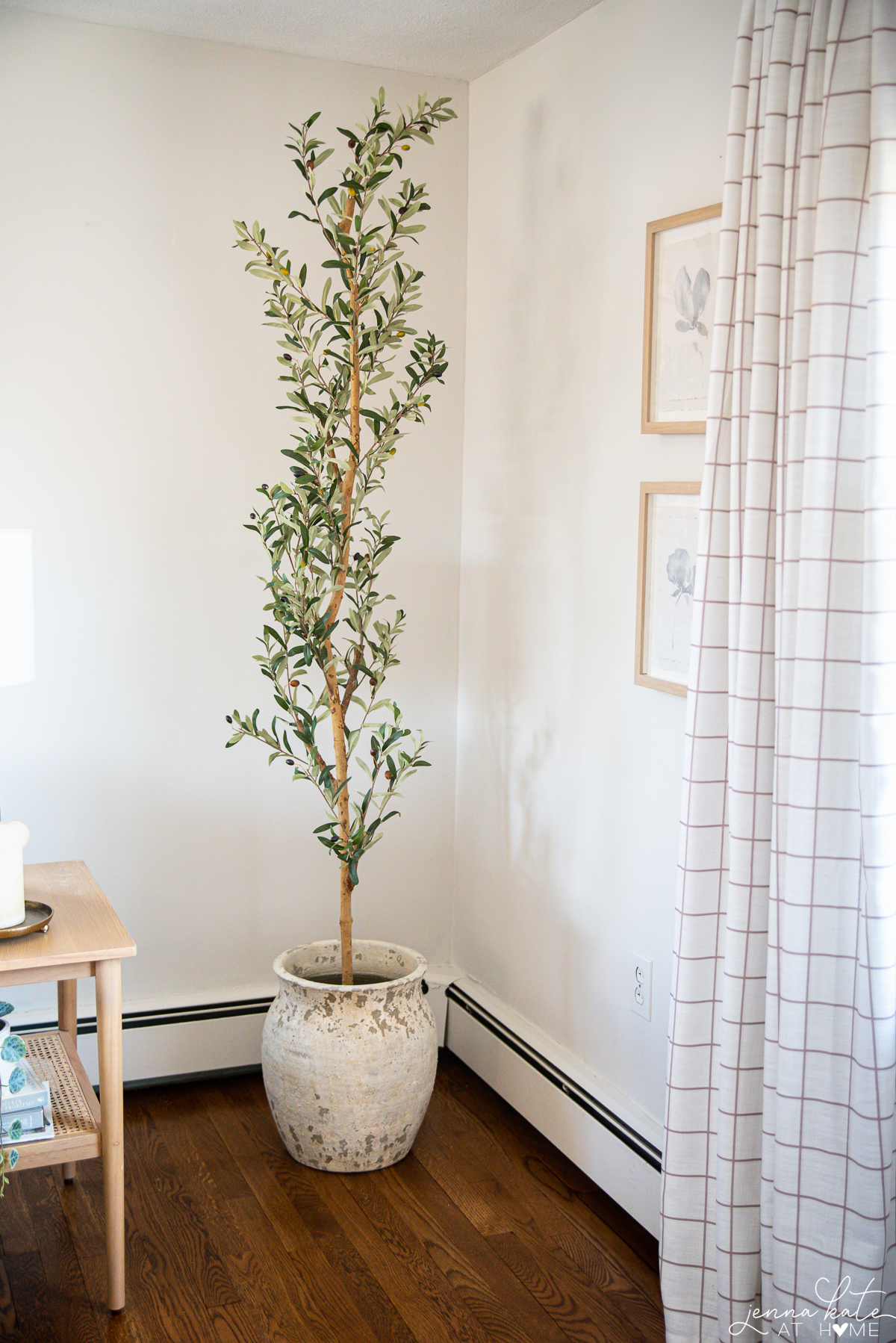 Of all the trees I own, If I could only pick one to suggest, it would hands down be this artificial olive tree. It's my favorite because it's tall and narrow and will fit in ANY corner! I just love it. Oh, and this large ceramic pot is the perfect vessel for it, too!

Whether you choose to just add a single stem or create the wow factor with a big bouquet, I hope you have fun decorating for spring!