School's almost out (or already is in some parts of the country), the sun's out and that means summer entertaining becomes high on the priority list of things to do.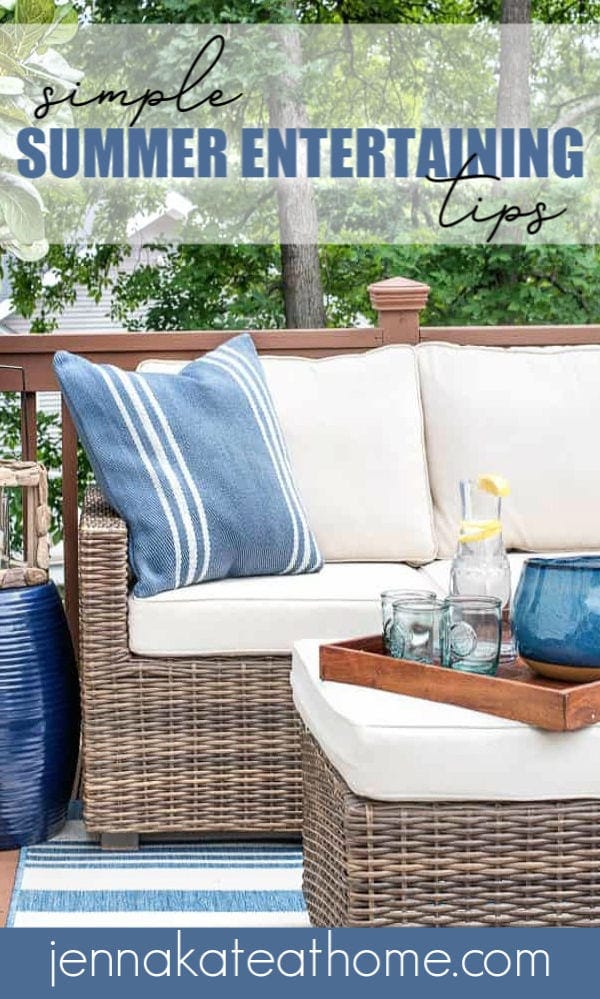 Whether you're entertaining for a holiday, birthday, backyard barbecues, or just a casual get together, I've compiled some essentials as well as few tips to help you enjoy entertaining instead of stressing over it. Here are some simple outdoor entertaining ideas that will have you looking like the best party host all summer long.
Ensure Plenty of Seating Areas
If like me, you only have a small deck but a whole lot of people about to arrive, utilize the rest of your yard, too. Don't be afraid to set up a patio area right in the middle of your lawn. An outdoor rug will easily delineate the area and a large umbrella and a table and chairs will provide the perfect spot for eating or even just setting up food.
Don't have an outdoor dining set? If you know that weather is going to hold up, don't be afraid to drag your indoor table outdoors! If kids will be in attendance, I usually set up one or two patio umbrellas in the yard for them and let them just sit on a large blanket. They tend not to be too fussy about where they sit!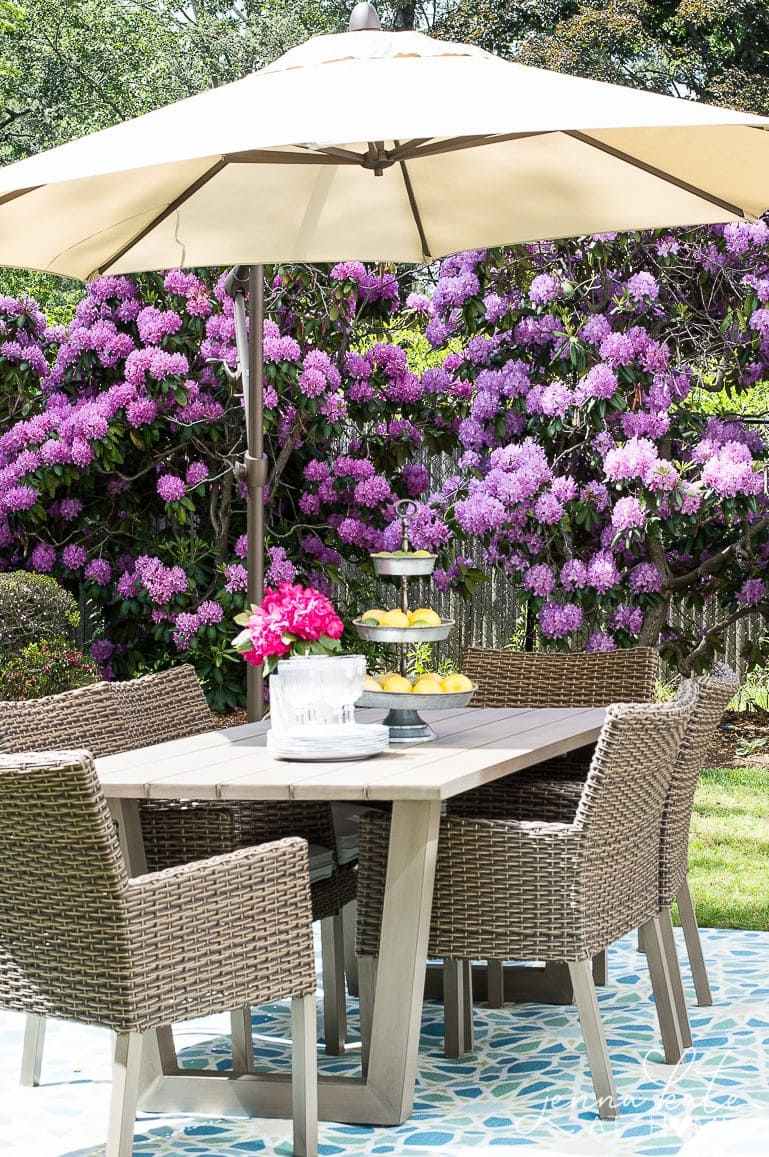 I like to have a mix of more formal and casual seating. While the above setup is perfect for eating, I also love the sectional on our deck for lounging with drinks. The "side tables" double as extra seating and the ottoman as a table.
​Before your backyard party, be sure you give those seat cushions a good cleaning, too.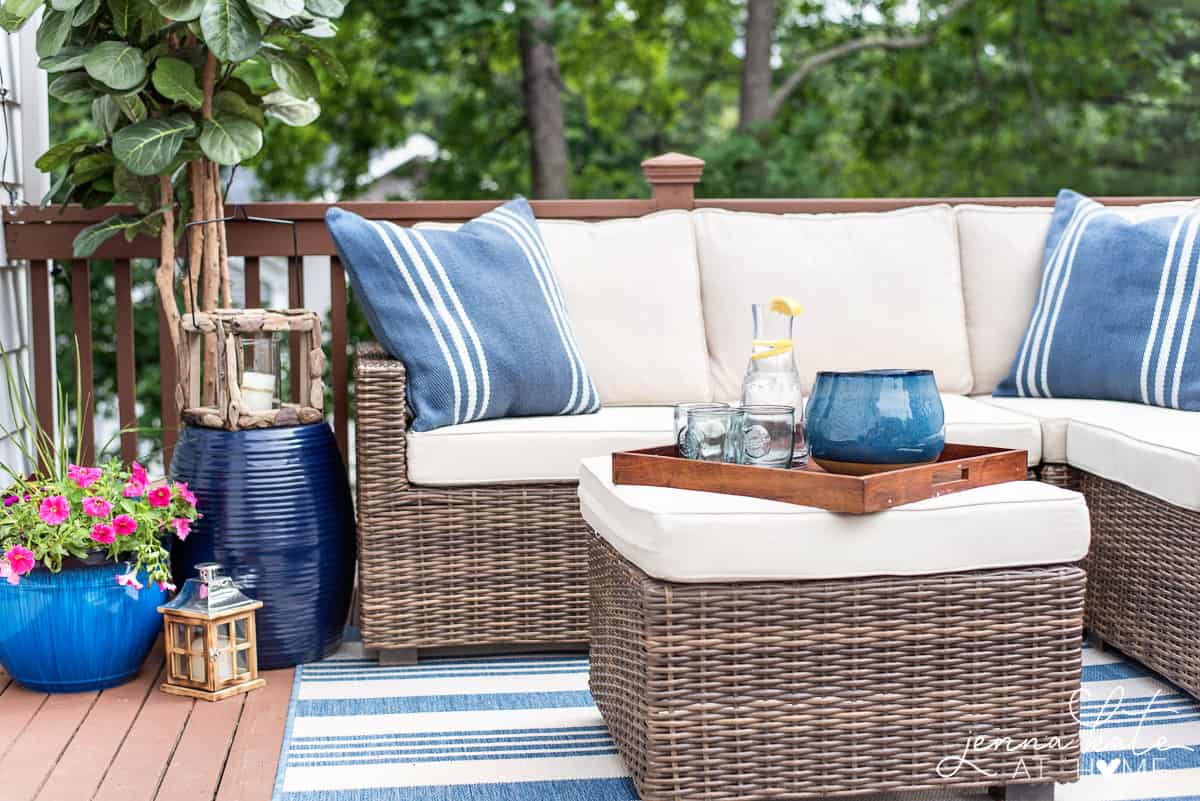 And if your outdoor area allows for it, create a cozy and fun seating area for those summer night get togethers with a small fire pit along with some chairs around it. This area makes for perfect atmosphere to relax with your guests towards the end of the night.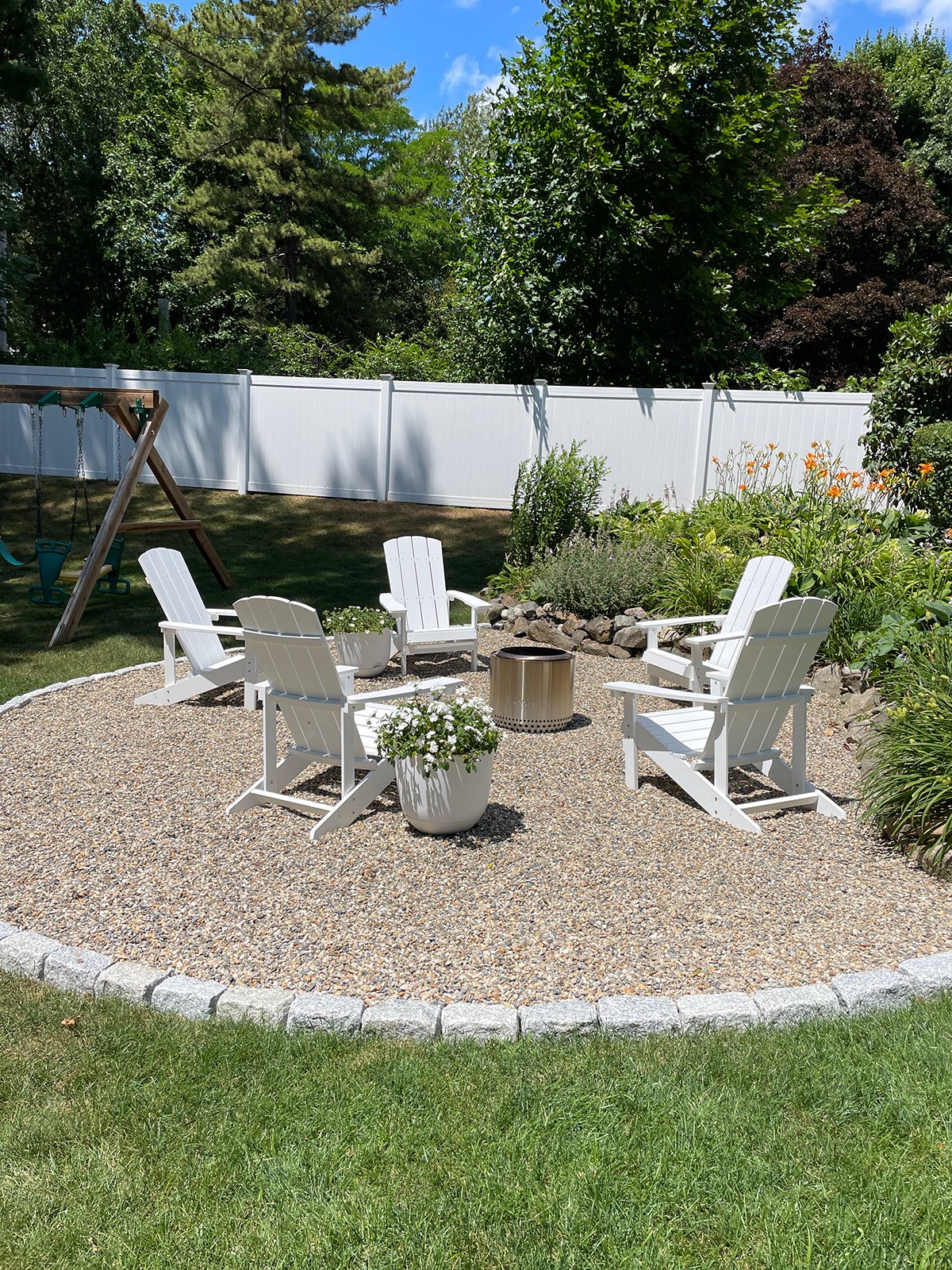 Consider Using Paper Plates or Melamine
If I'm truly having a lot of people over, then I'll go for plastic or paper plates. They don't have to be the floppy grocery-store kind. You can buy really pretty and surprisingly durable disposable plates at party stores and even Target now. They're not expensive so it's easy to buy a whole stack of them. Bonus – since you just throw them right out you don't need to worry about running the dishwasher 10 times once everyone leaves!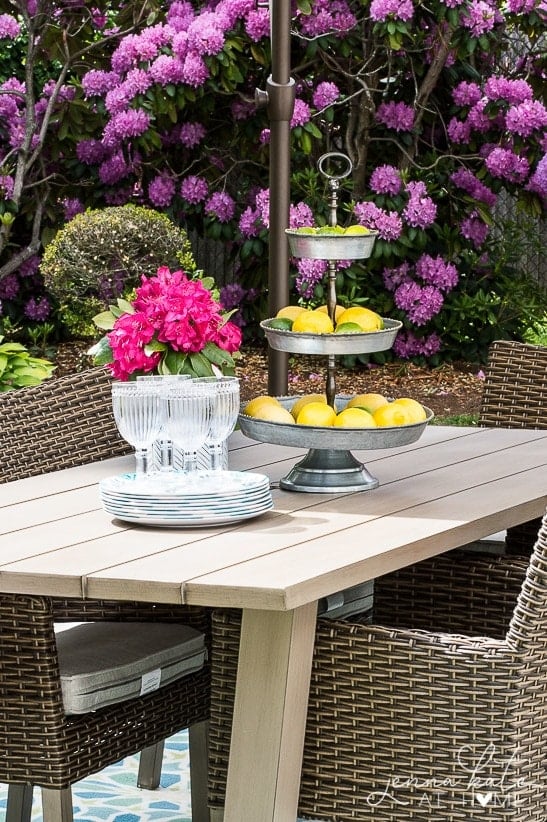 If you have a more intimate crowd, break out the melamine dinnerware. I have a simple white set that works for everything as well as the fun blue set pictured here. I also have plastic glasses and tumblers so that I don't have to worry about shattered glass outside.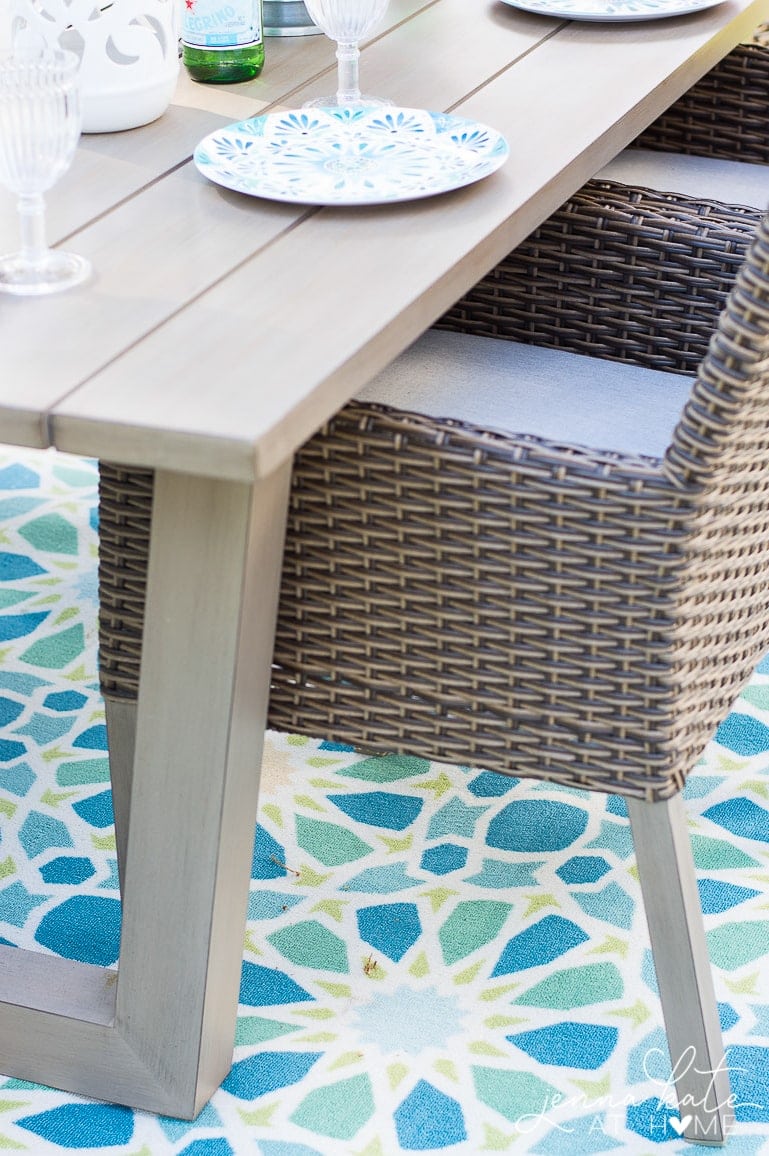 Bring the Indoors Out
Don't be afraid to bring your favorite indoor decor outside! I love to bring out fake plants, lanterns and vases that are not designed to be outdoors for extended periods of time. But that's ok – they'll only be outside for a day!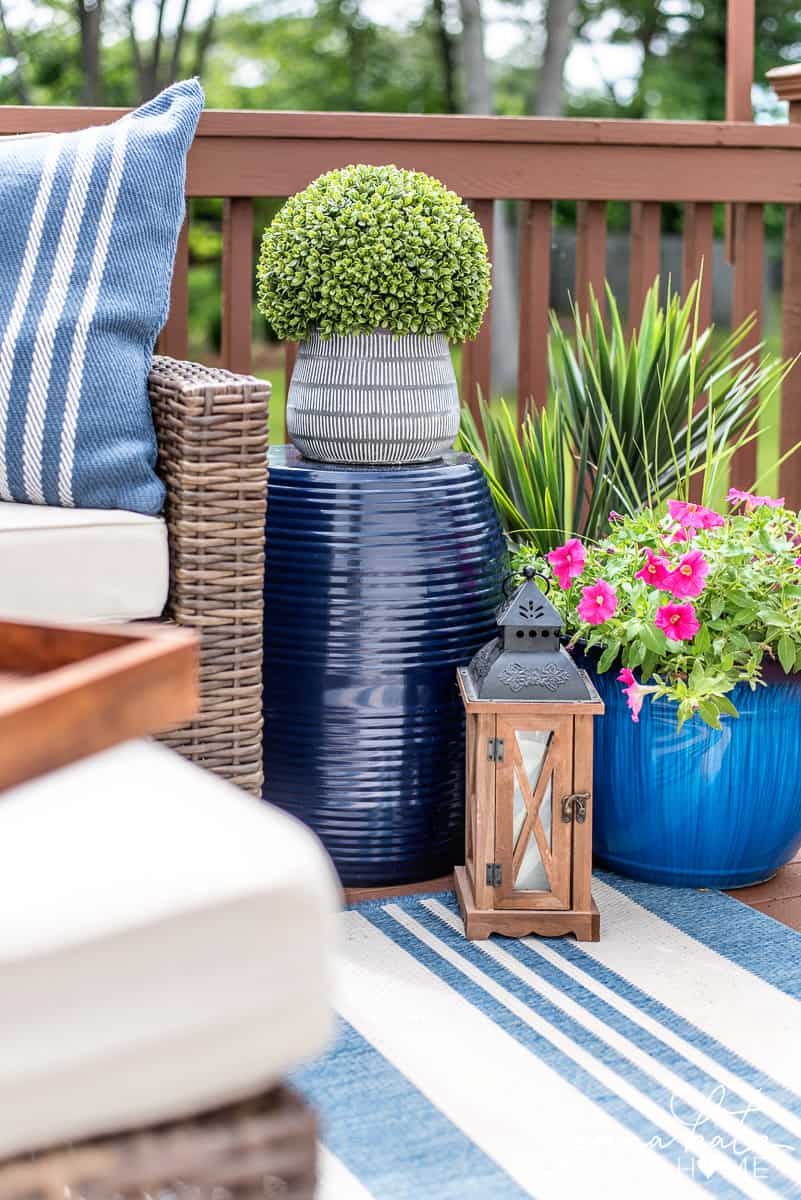 Candles & String Lights
There's something about outdoor entertaining that wouldn't be the same without candles and string lights, especially in the evening when the sun begins to set.
Candles can serve double duty to not only create ambiance and an inviting atmosphere, but burning citronella candles will help keep those pesky mosquitos away and eliminate the need for bug spray (planters with catmint and citronella are always a great idea to grow in the summer!).
String lights can easily be hung from an umbrella, draped across a wall or swagged across a deck to really add the wow factor (My simple DIY tutorial on adding string lights to a deck can be found here). If you have a few strands of fairy lights place them in glass jars around the patio for another fun way to add ambiance lighting.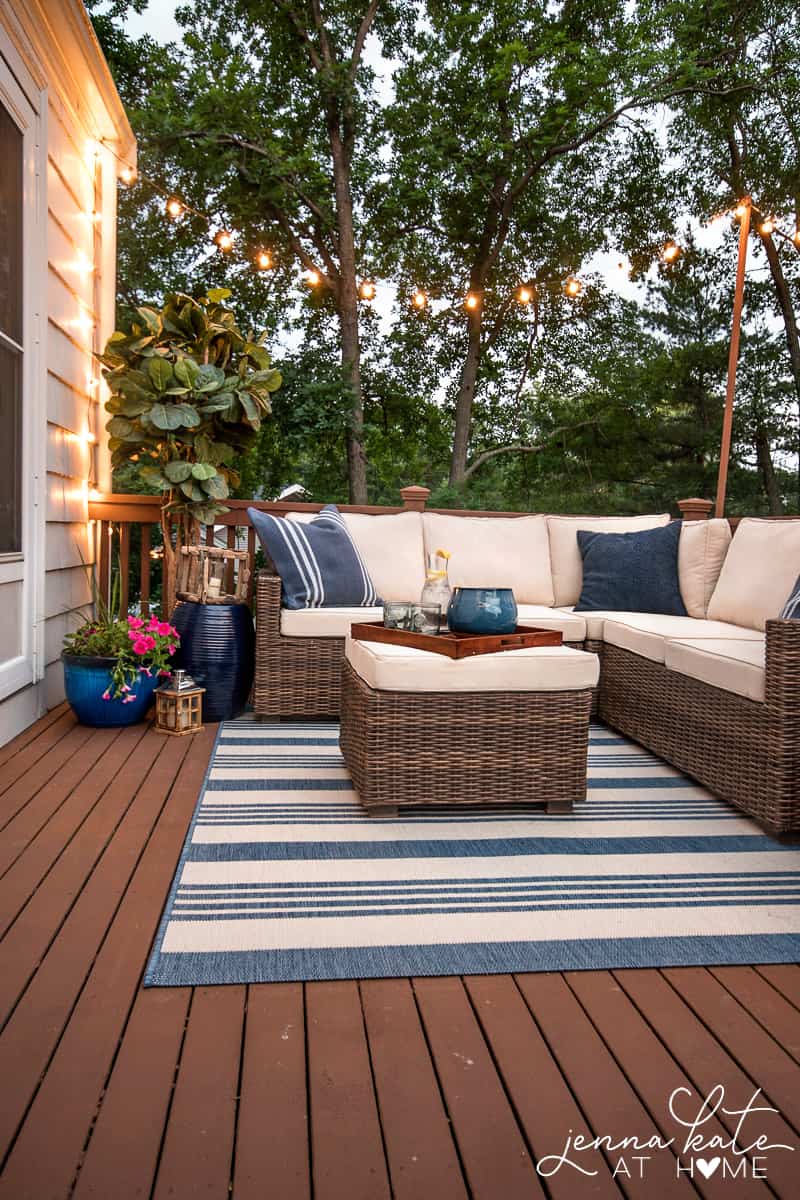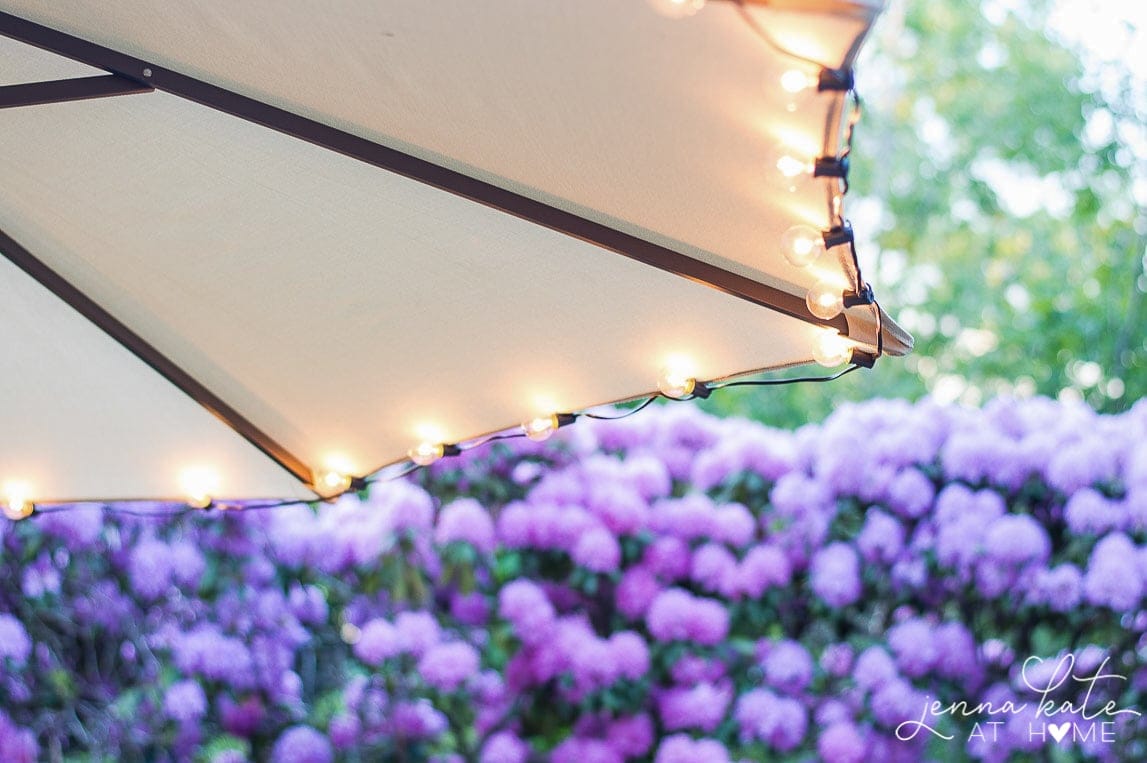 Keep Your Guests Entertained
As with any great party, you want to ensure your guest are having a great time. Set up a few outdoor games such as lawn bowling, corn hole, or pool volleyball if you're having a pool party. Creating an outdoor entertainment area in your yard will help distribute the crowd so they aren't all spending time in one place, as well as giving the kids something to do, too!
Consider The Menu Carefully
Don't overburden yourself with the menu. Summer entertaining is all about being light and casual. Pot luck is always fun. Keep it simple with the traditional burgers, hotdogs and corn. Have each guest bring a side or a dessert and you're set.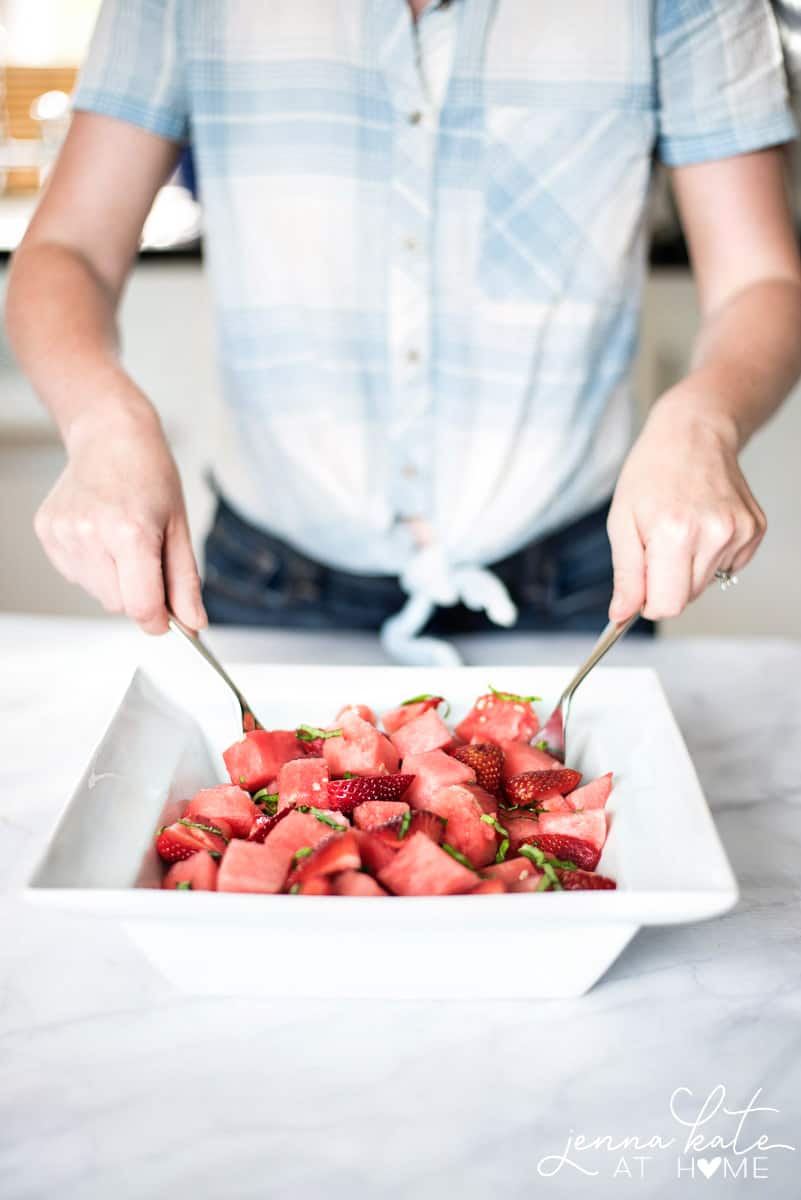 If you are determined to do it all yourself, prepare foods that can be prepared the morning of and eaten right out of the fridge or at room temperature. My Homemade Veggie Dip is perfect for dipping veggies and chips alike, and my Strawberry Basil & Watermelon Fruit Salad is always a hit.
Other Summer Recipes: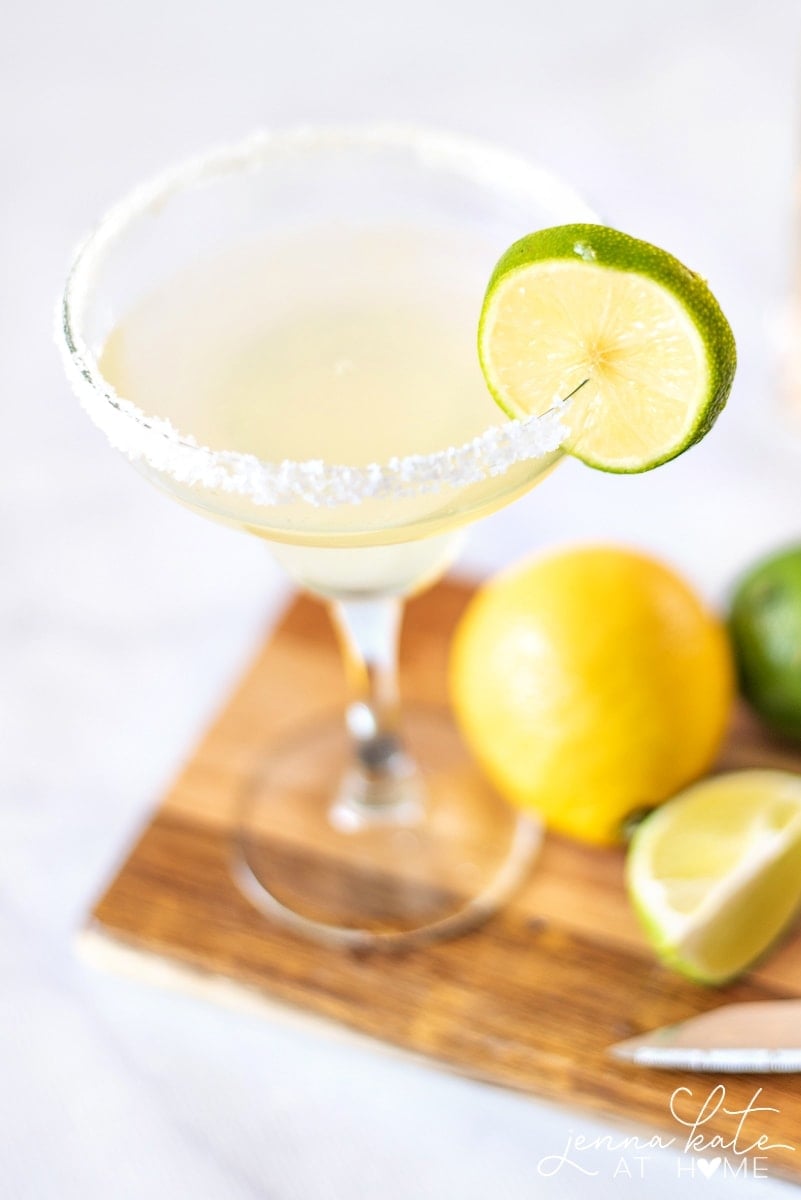 I know for many of you, the drinks are the most important aspect of a good party. Wow your guests with the most delicious Homemade Margarita Mix , or treat the ladies lounging by the pool with my favorite refreshing summer drink – The Strawberry, Basil & Watermelon Rose Cocktail. Both of these drink recipes are so refreshing on a hot day!
Of course, a supply of cold beers is essential. Ditch the coolers and instead fill a large metal bucket with ice for classy touch to your beverage station!
And don't forget about the kids and adults who don't drink, this Pina Colada Agua Fresca and 7UP Tropical Breeze Mocktail are two of the most delicious non-alcoholic drinks to serve during the hot summer months.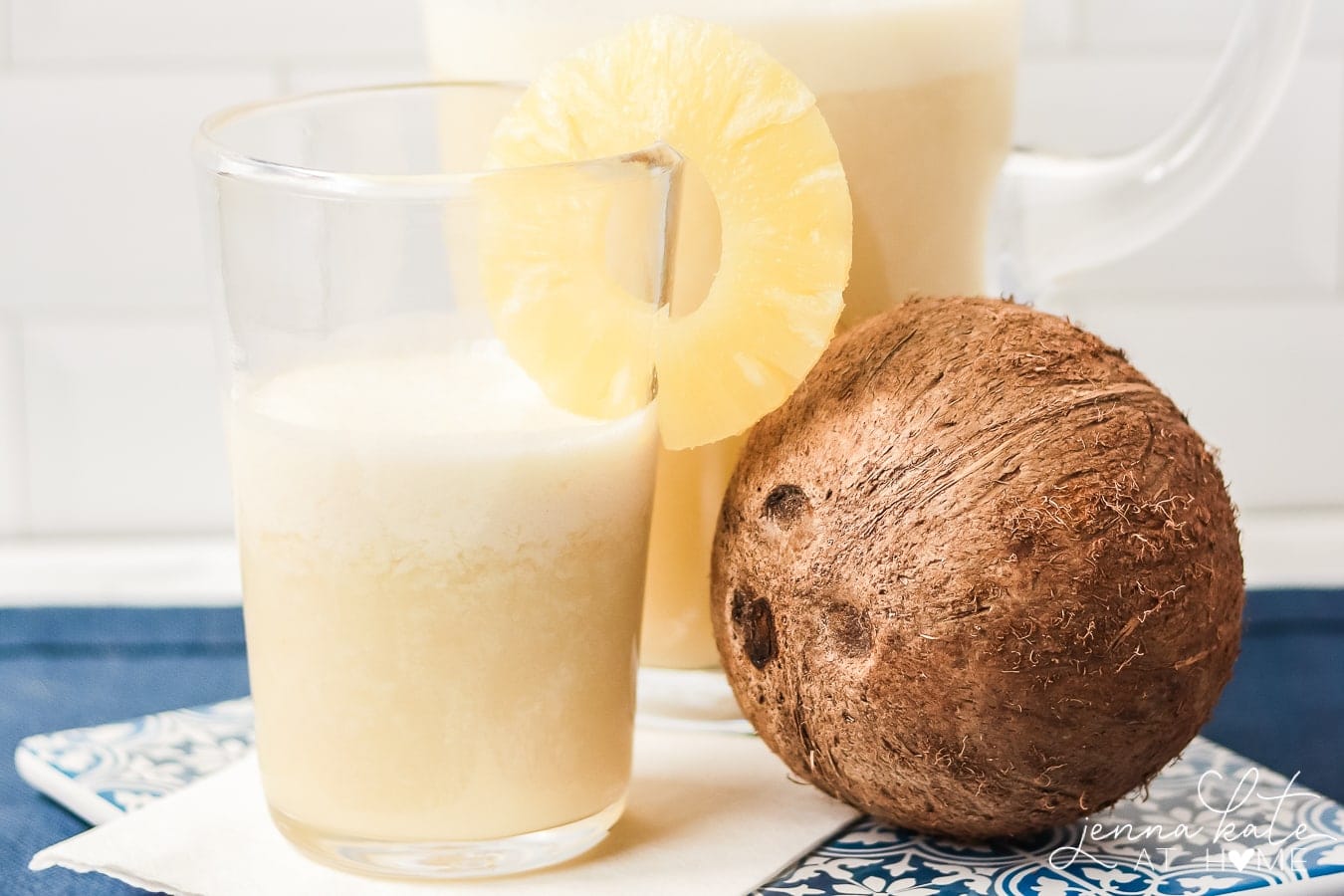 Be sure to stock up with plenty of water and iced tea, as well.
Always Have a Backup Plan
Depending on where you live, summer storms can be a real pain to work around as they can show up at any time. It's a good idea to plan for unexpected weather by having your indoor area tidied up incase your outdoor soirée turns into an impromptu indoor party at the last minute.
Hopefully you'll find these tips helpful as you enjoy the forthcoming summer!