This post may contain affiliate links | For further details, please read our privacy policy
It's summer home tour time!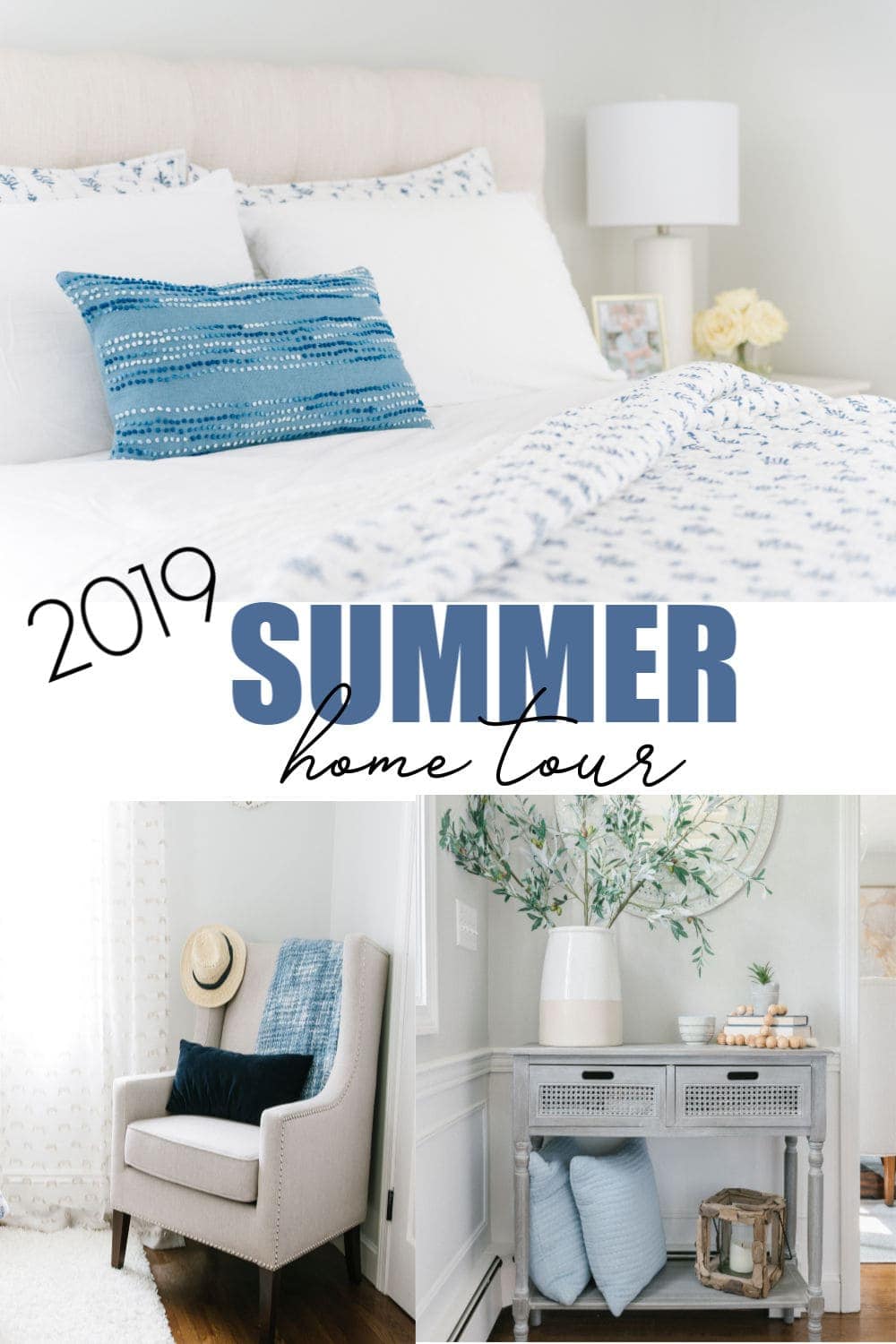 Summer Home Tour 2019
If you've already caught some of the other parts of my home that I've been sharing over the past few weeks, you'll know that I've opted for a less is more approach. (I share a lot behind the scene on Instagram if you're not already following me).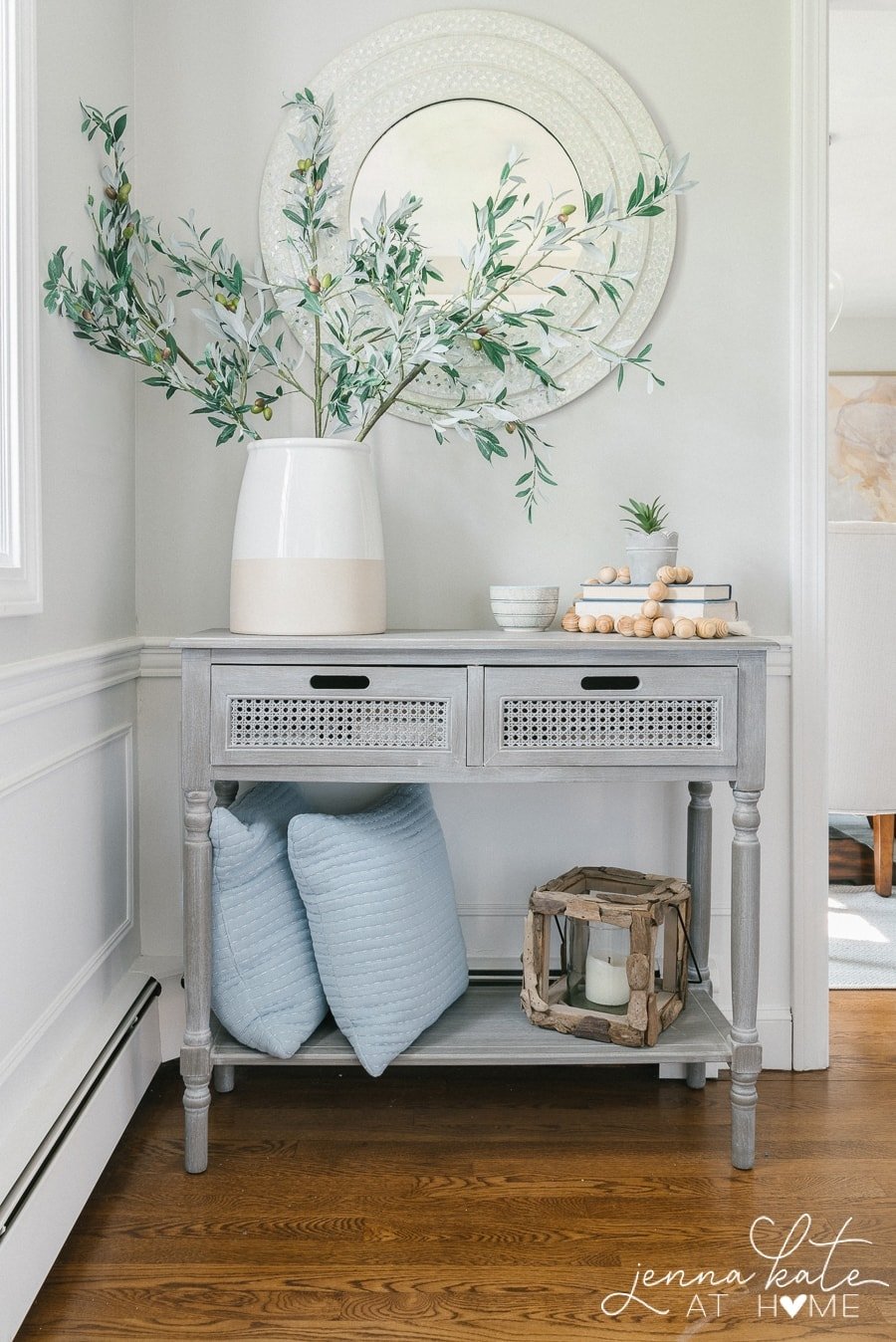 The upside of this approach is 2 fold – I haven't had to do much and the lighter color palette and less stuff has resulted in a light and airy feeling throughout our home that I'm so in love with right now.
Our master bedroom is the perfect example of this. The saturated colors have been stripped back for lots of creamy whites, texture and a more subtle pop of blue.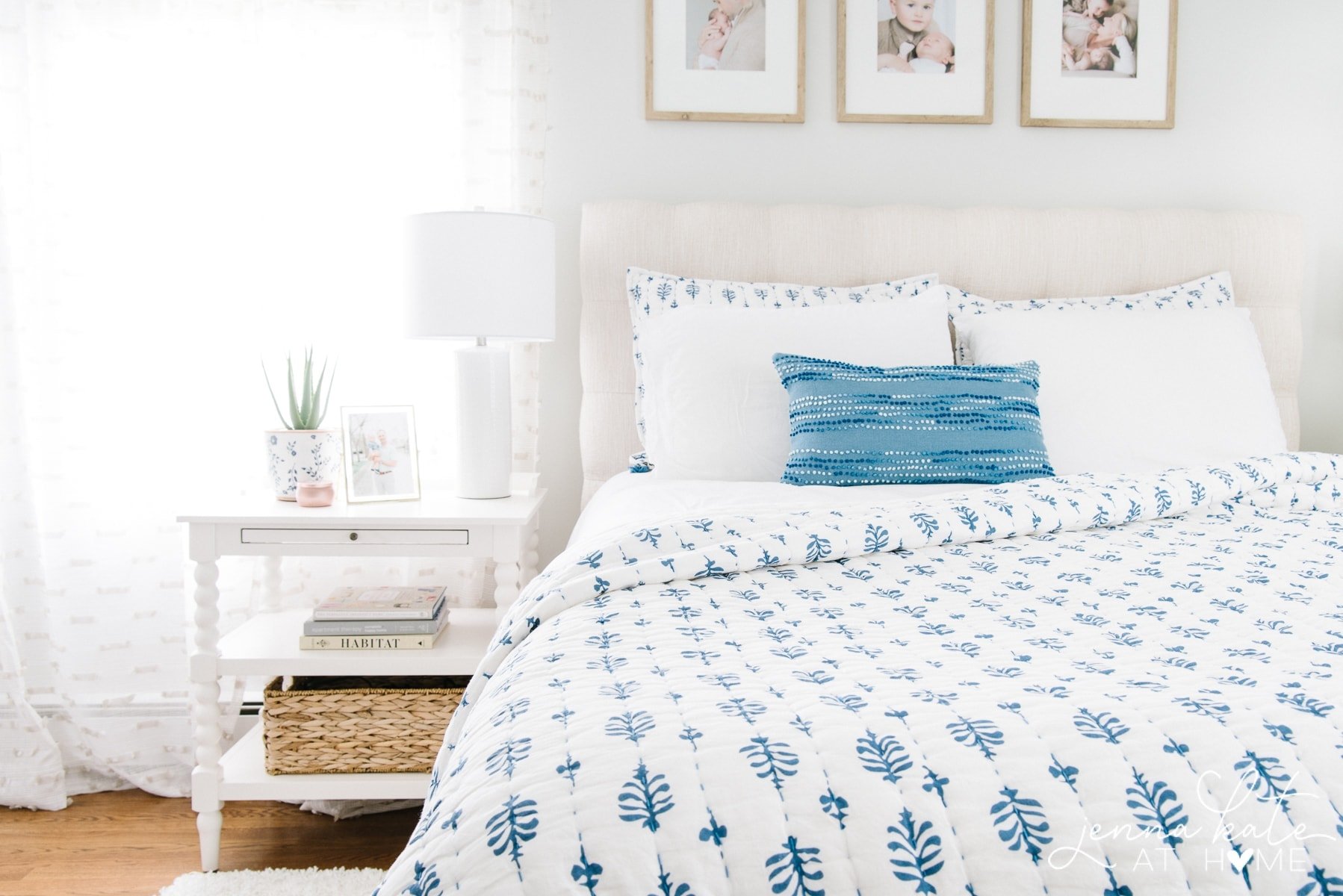 If you follow me on Instagram, this new bed situation will be familiar to you. Basically, our guest room is becoming the nursery for our third son and I decided I wanted that bed instead of our previous dark gray room. The lighter upholstery has gone a long way to brightening the room and creating the light and airy vibe that I'm all about right now.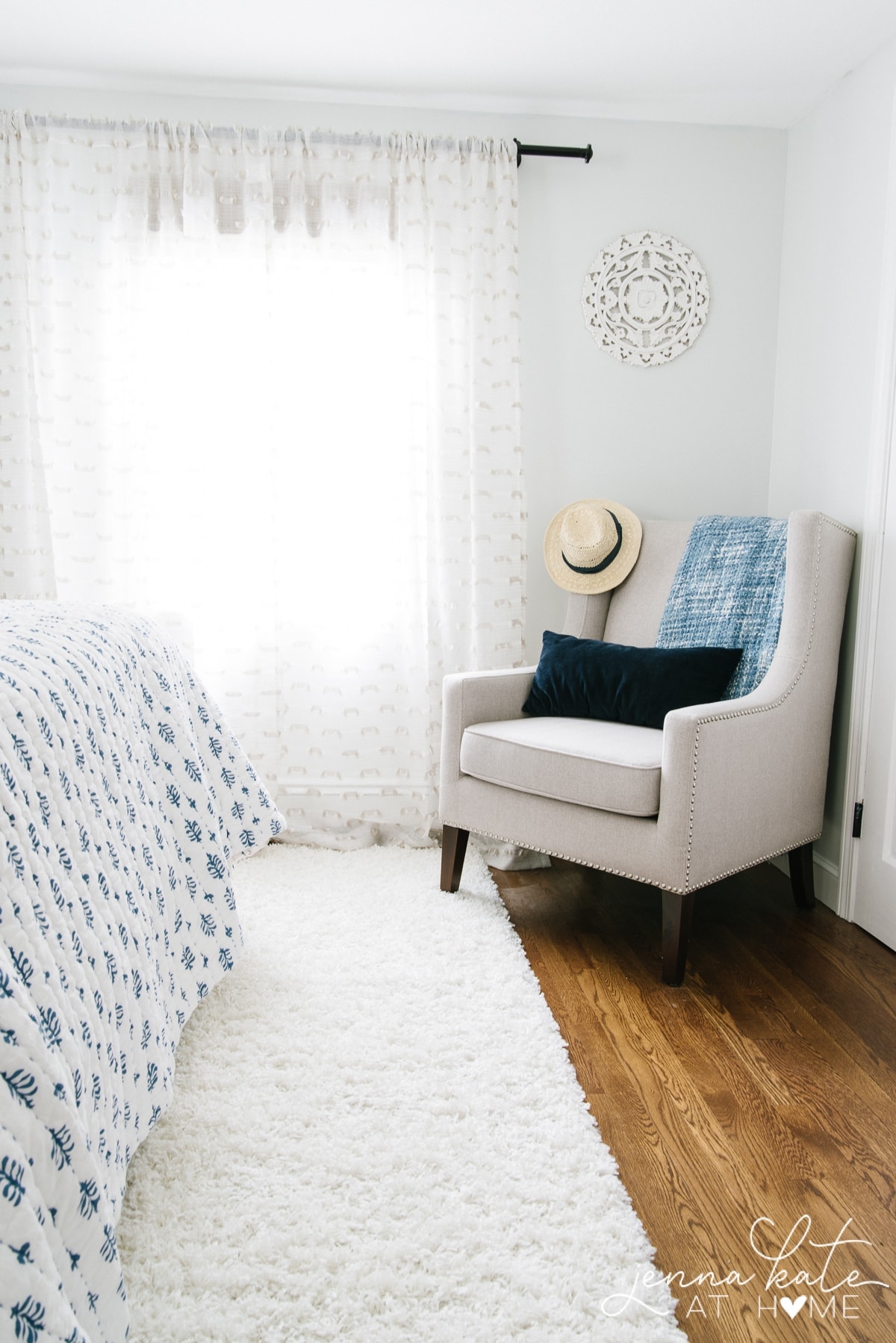 My favorite part about working with such a simple color palette is having fun layering in texture. That's what really brings a room to life and stops it falling flat.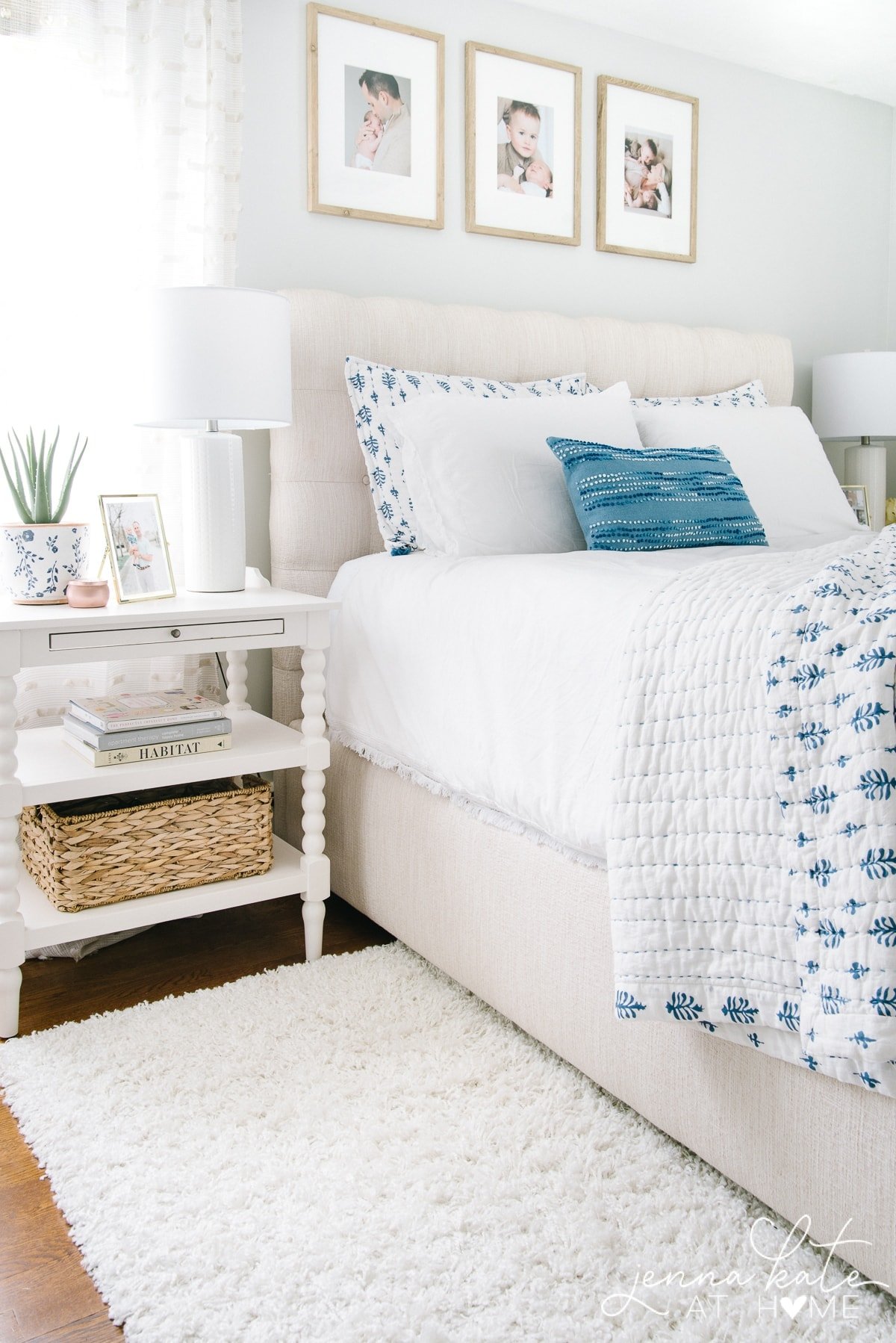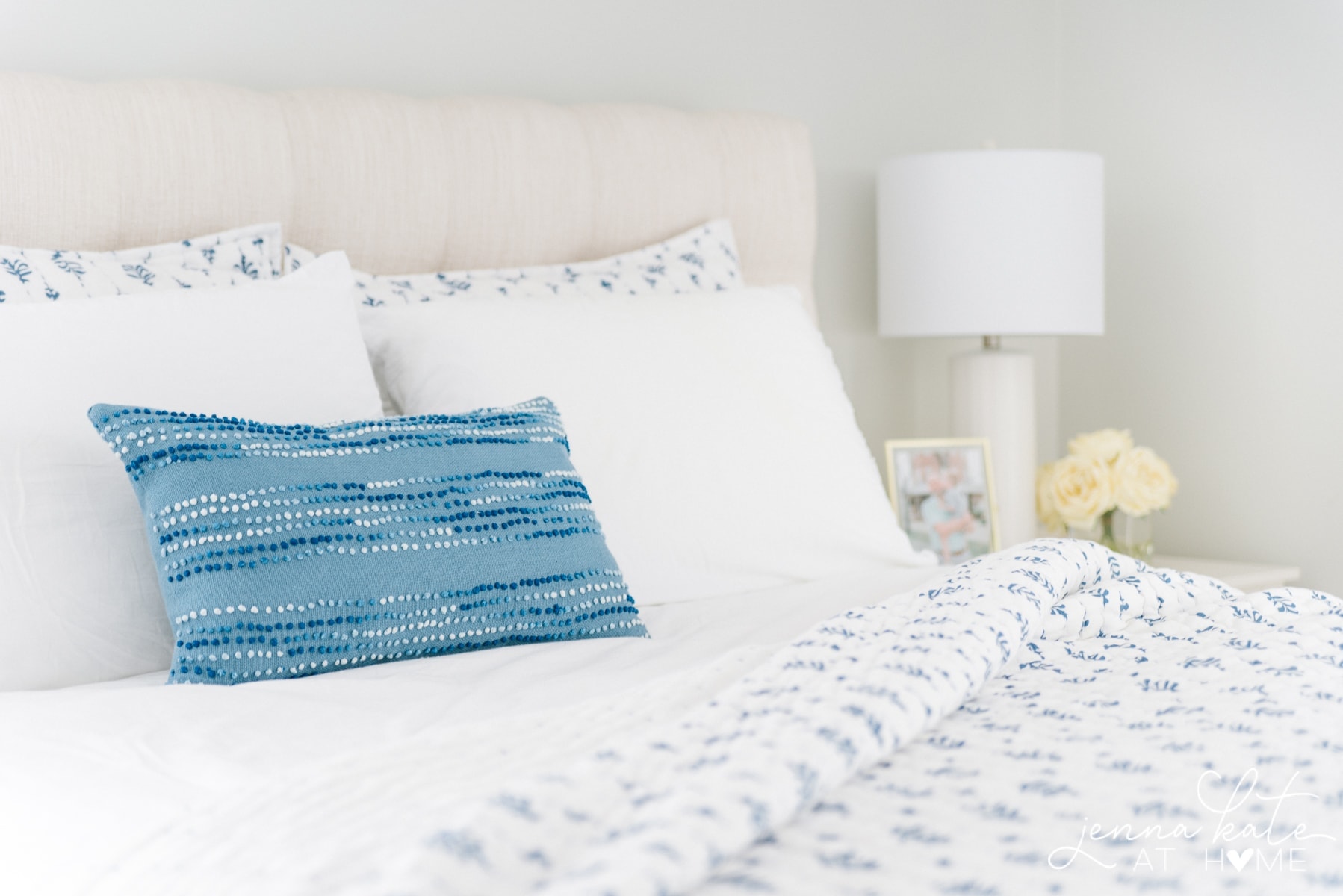 From the shag rug, to the spindle legs on the nightstand and the ruffles on the curtains, this room is not lacking in texture!
---
Other Home Decor Posts You'll Like…
---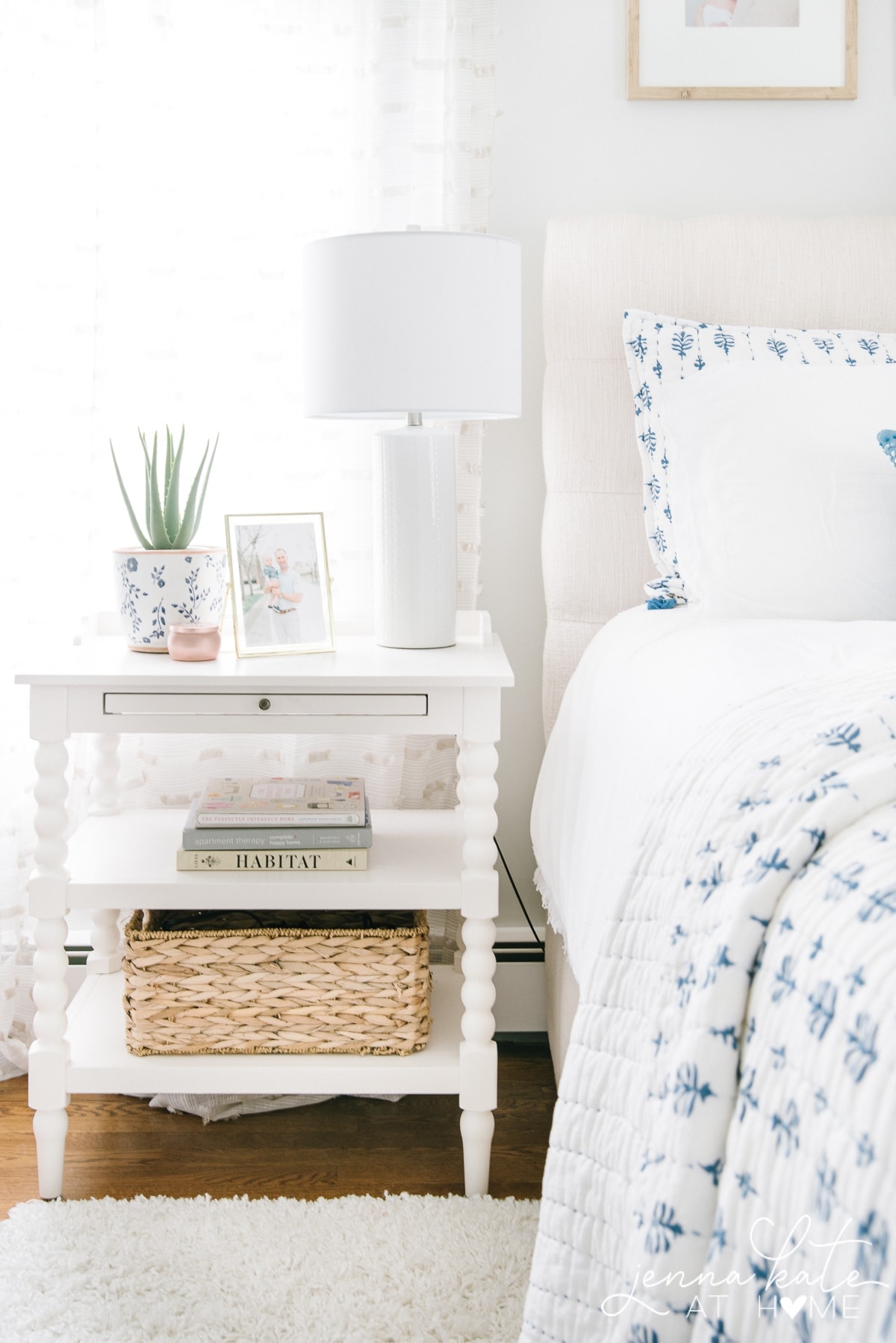 Adding some greenery is an essential final touch in any space in my opinion and this DIY branch wall hanging and cute little aloe vera plant are just enough.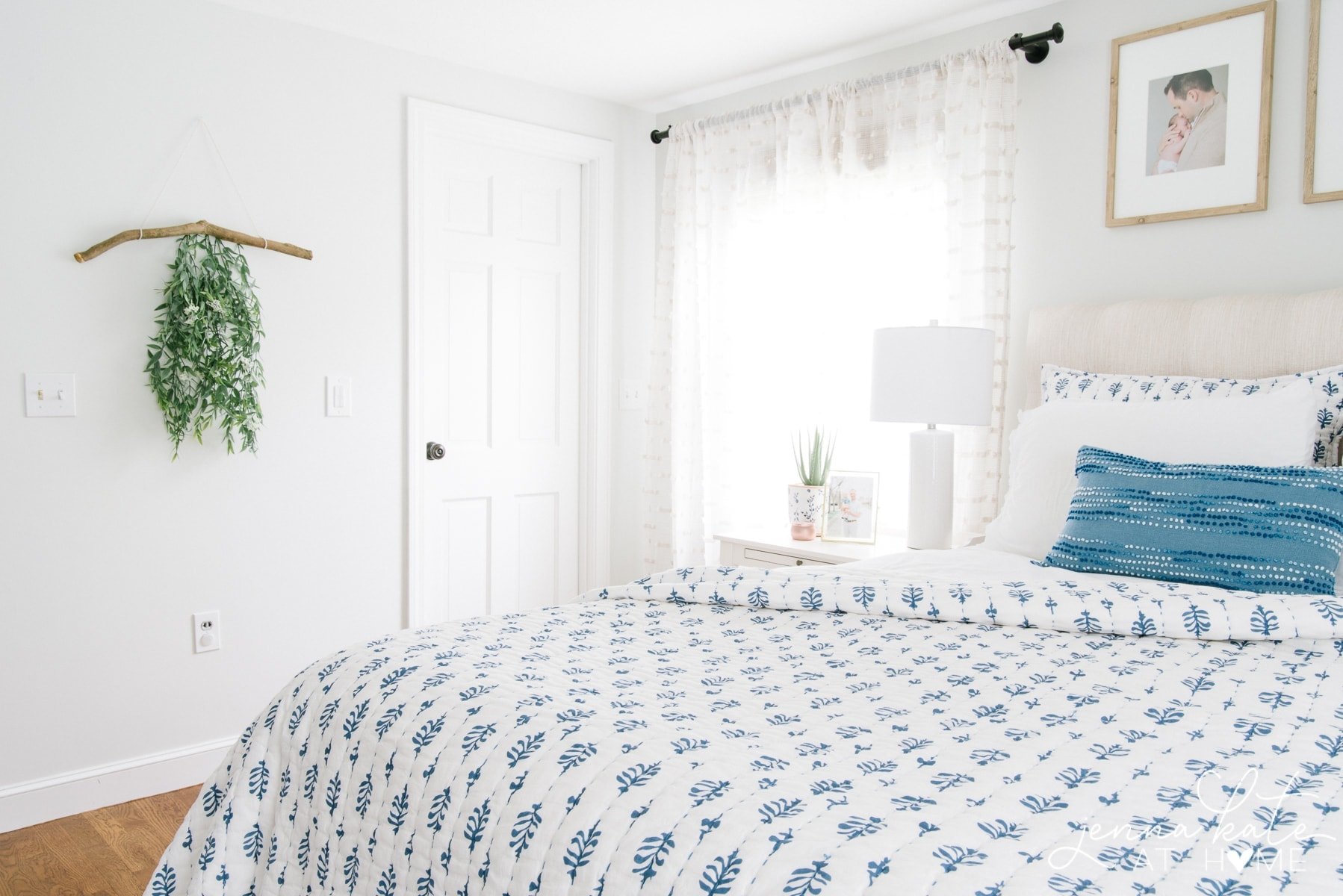 The living room also has a similar feel and color palette but I really want to paint the walls either a lighter shade of gray or even white – but hubby is not on board with the change and I don't really feel like painting it. So it will still gray for now!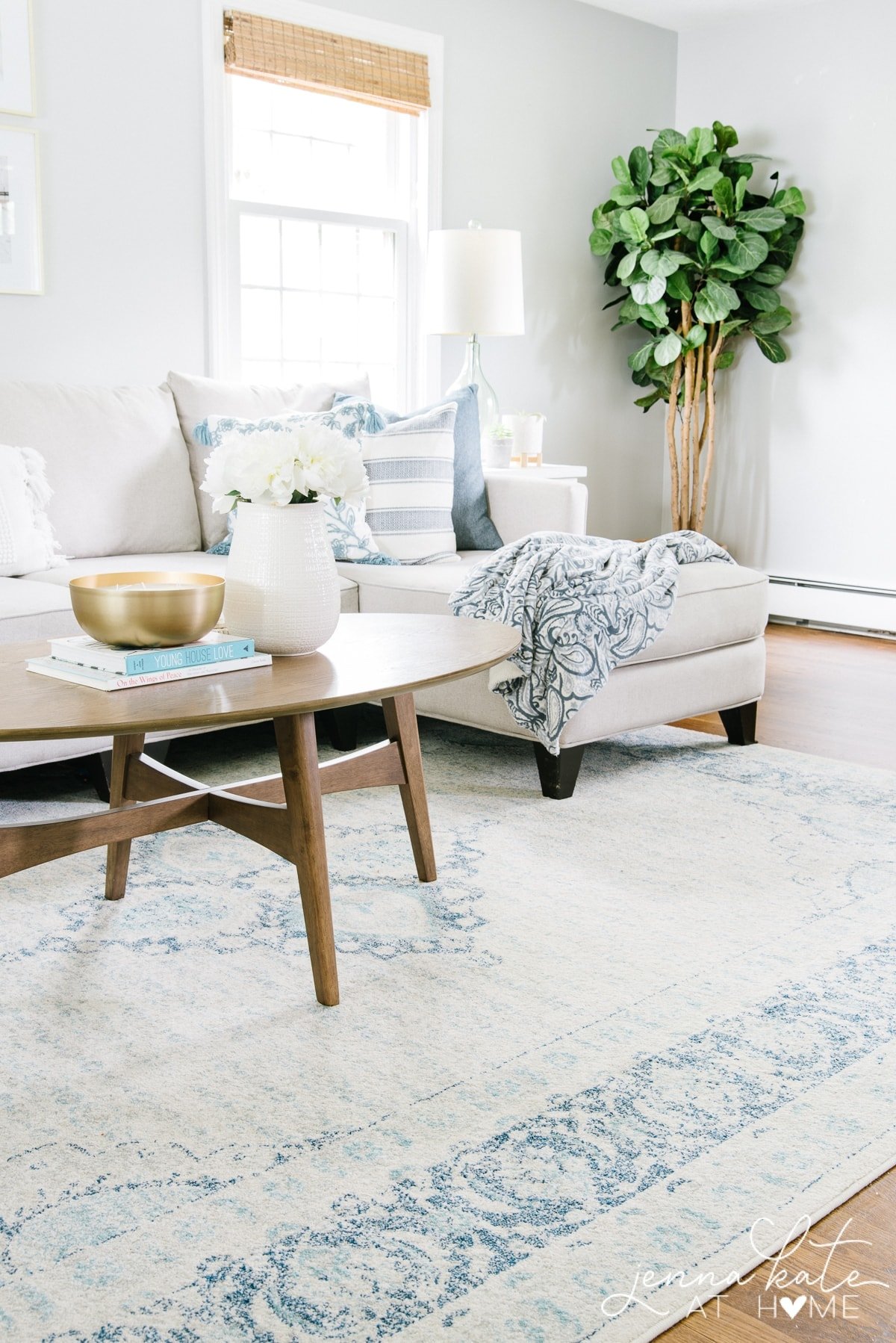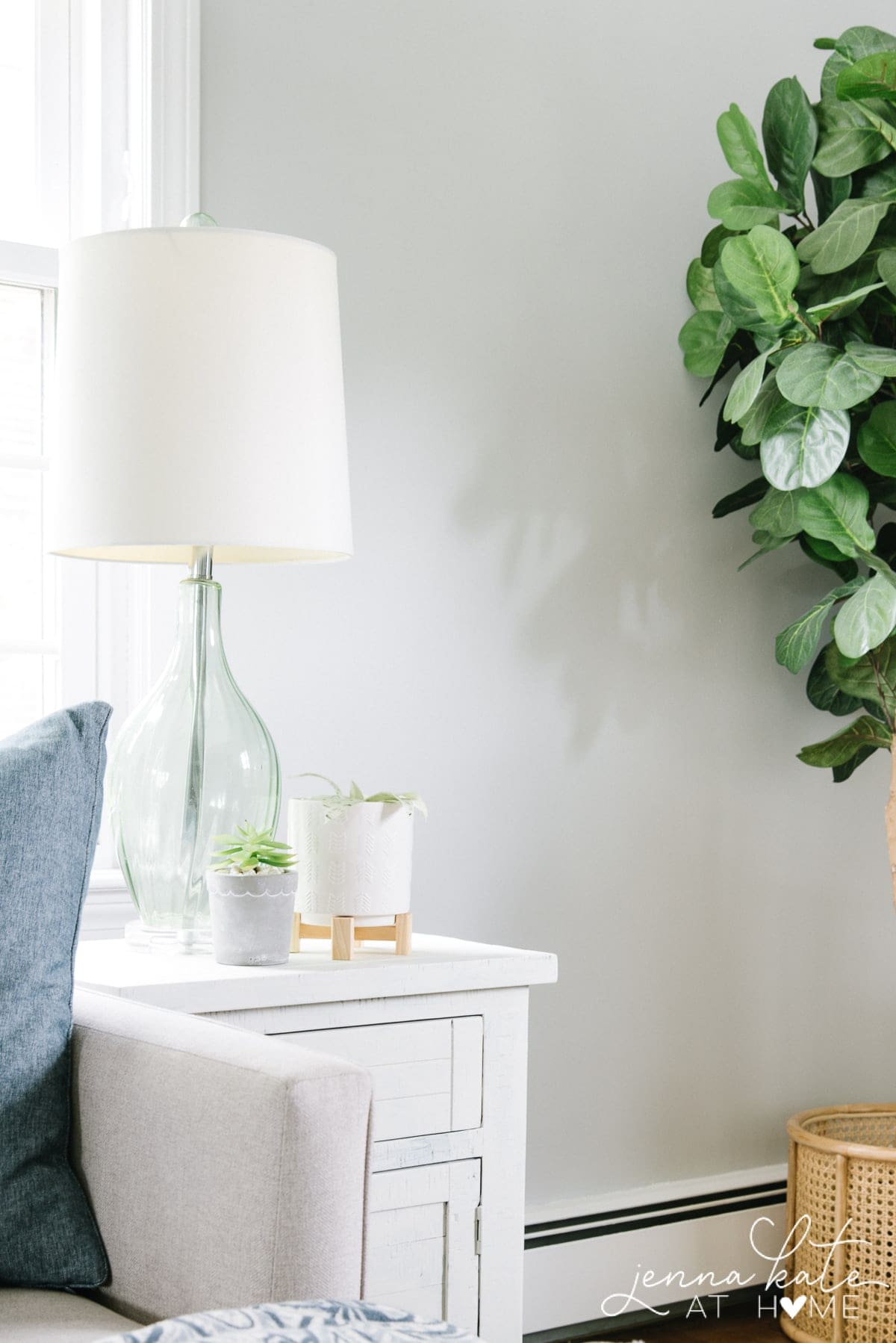 For fun, I switched out the mercury glass lamps that were here for this green glass ones. I think they're a little skinny for the space but make a nice change.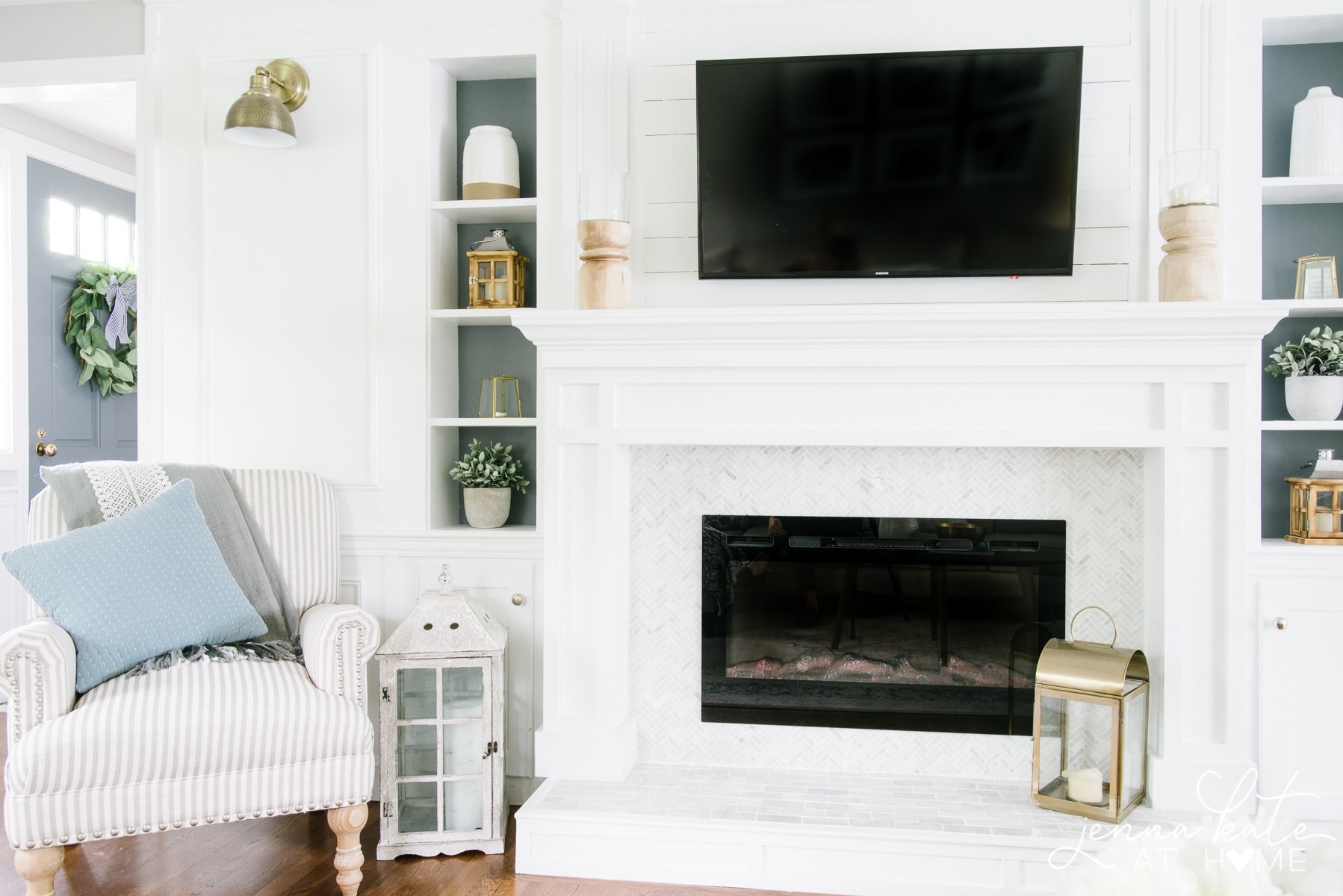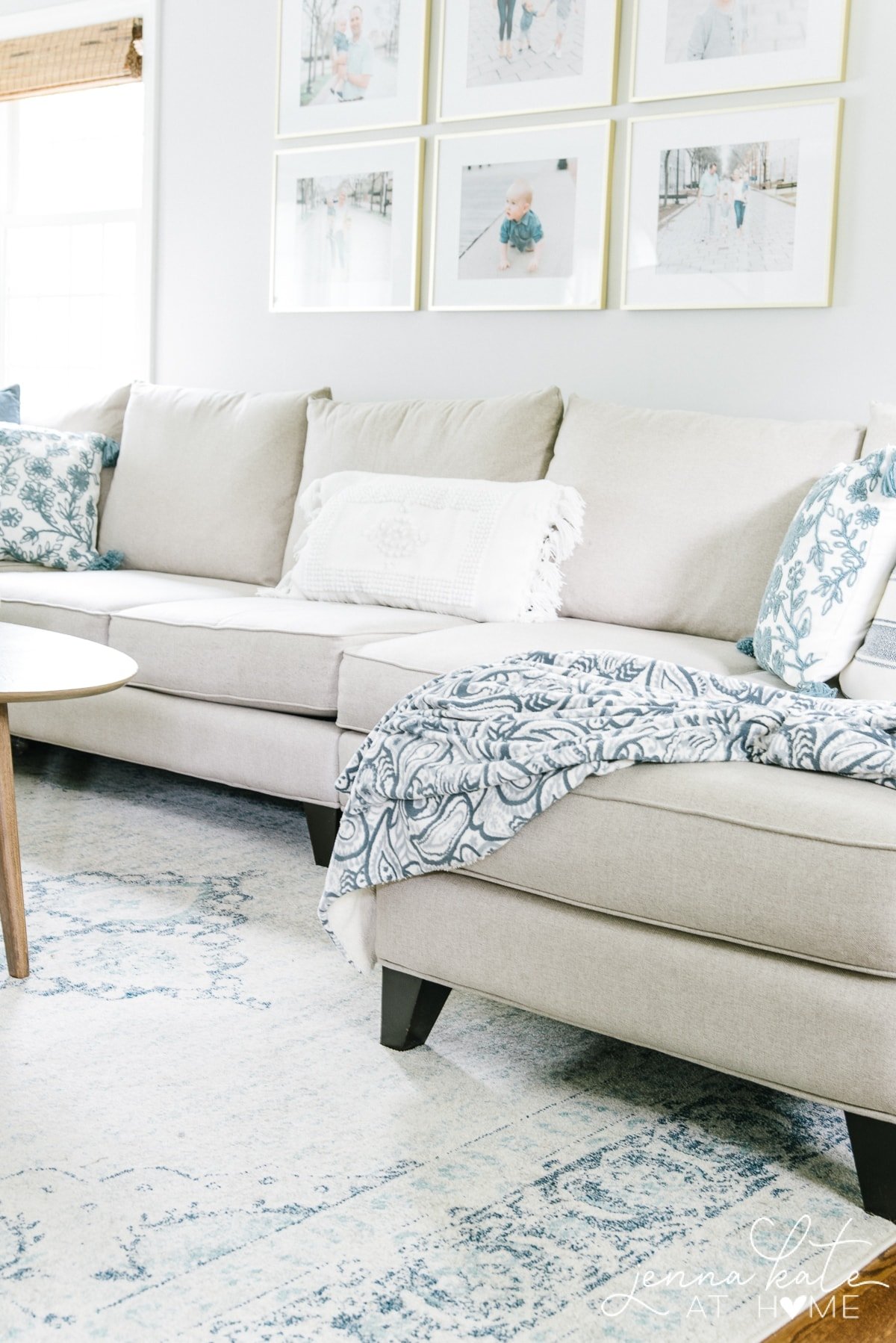 Just this time last year I was favoring a much more saturated color palette but my tastes have evolved a lot since then. I'm sure this cleaner, more minimal look is part of this season of life where I need less stuff to help me maintain an orderly house. Either way, I'm loving it and can't wait to see how it reflects in my upcoming nursery design!