This post may contain affiliate links | For further details, please read our privacy policy
This year I challenged myself to try the asymmetrical garland trend, and to try something different from my usual Norfolk pine.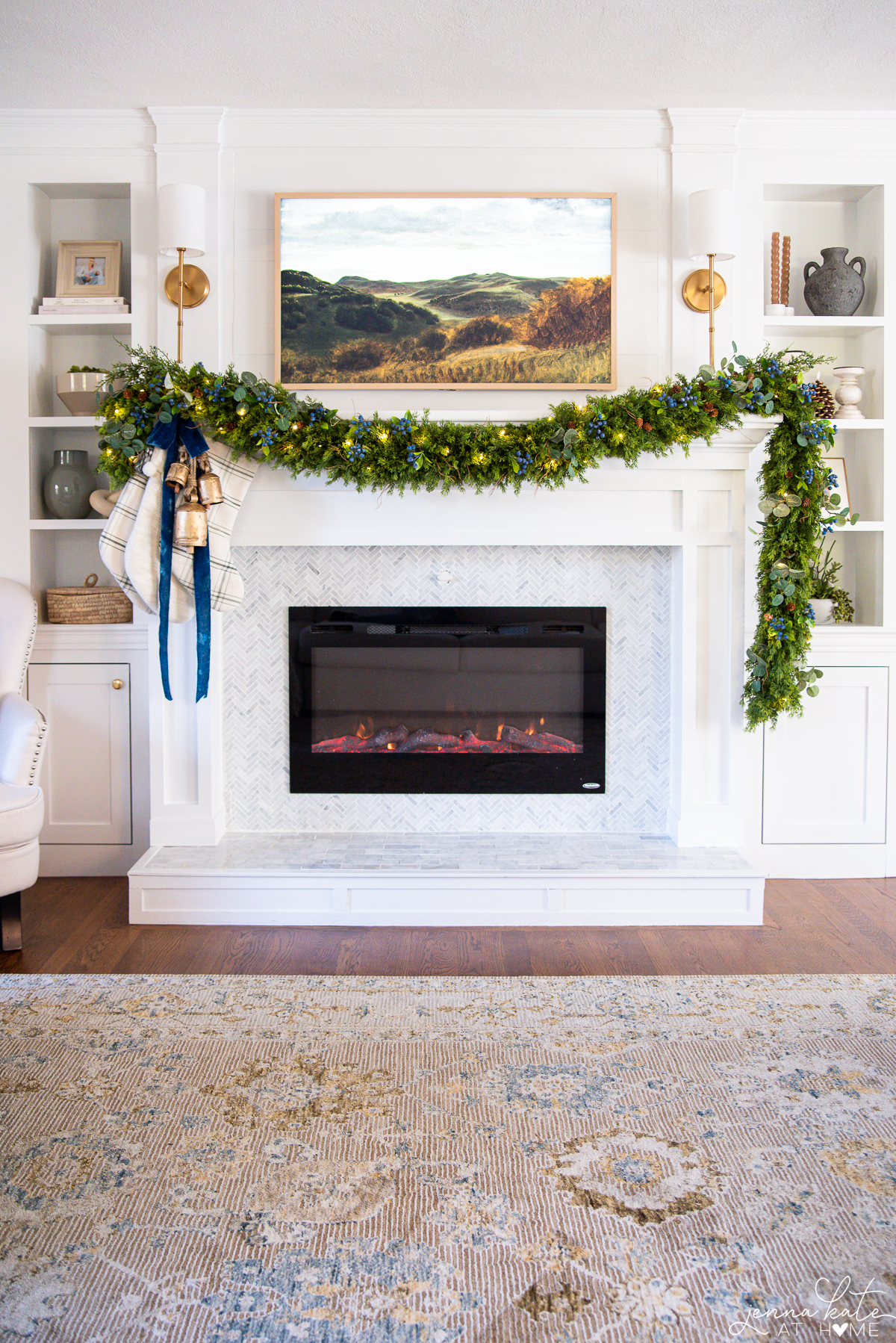 I am the queen of symmetry so this was out of my comfort zone. However, once I figured out that I could balance the opposite side with the stockings, ribbon and bells, I felt much better about the whole look.
Related: The Best Christmas garlands for 2023
The stockings are all old – the plaid ones are from Target last year (these Amazon stockings are almost identical), and knit one is from Target from a few years ago, too.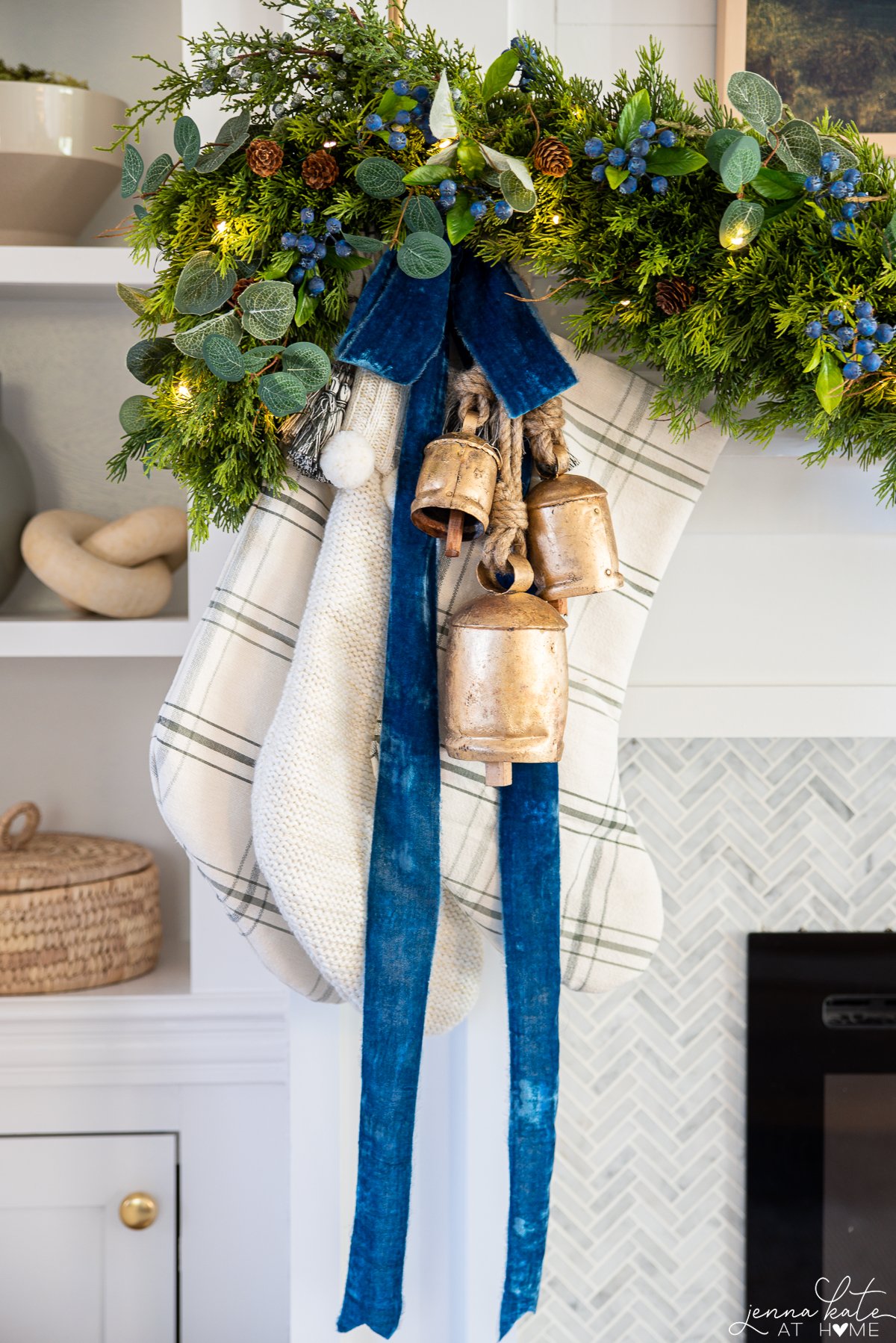 Ever since we got our new couch a few months ago, I have loved how light and bright this room finally feels.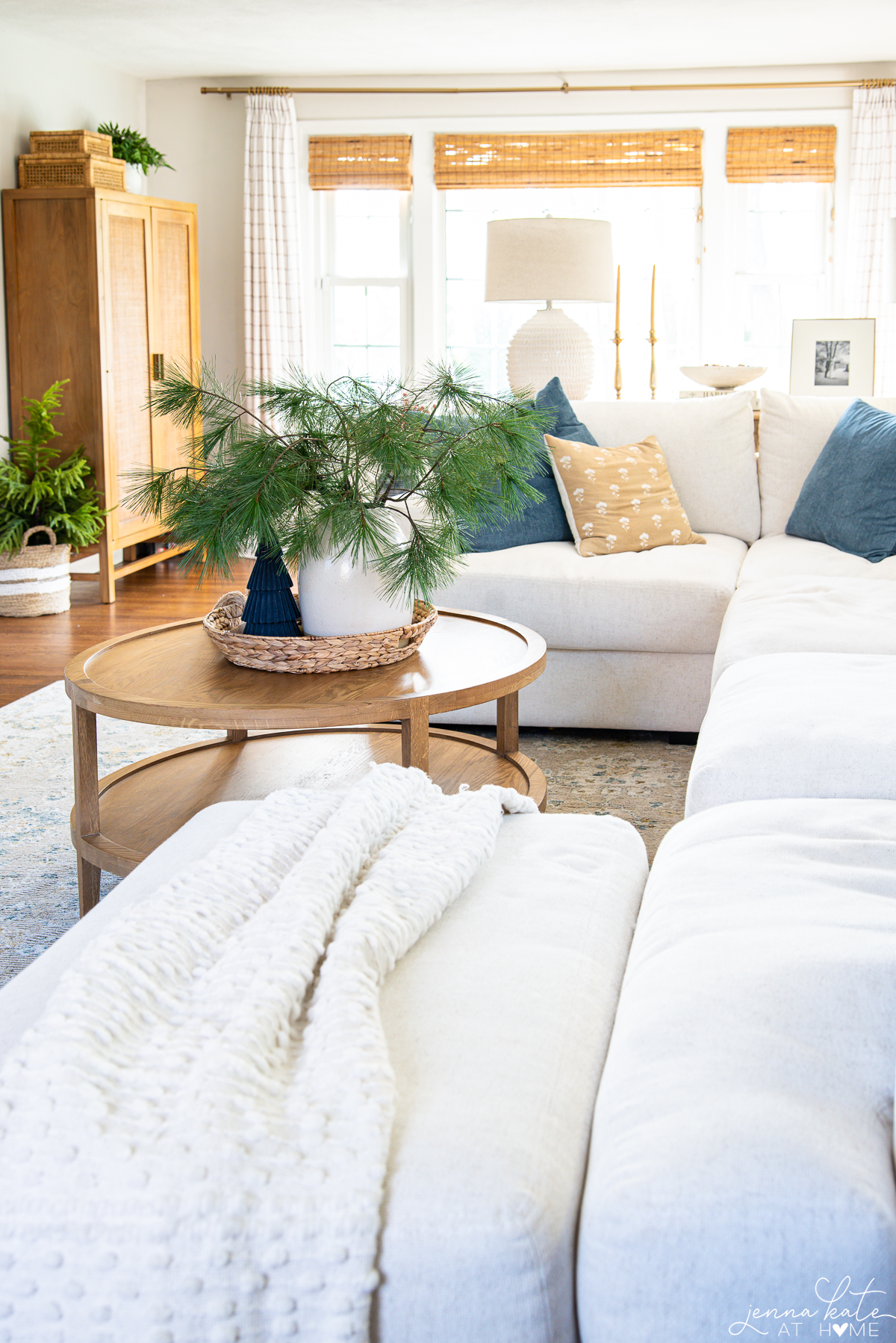 I'm also loving the overall color scheme I have going on, with subtle touches of blue, wood tones and brown, so I wanted to incorporate that into my Christmas decor to avoid having to switch anything out that may clash.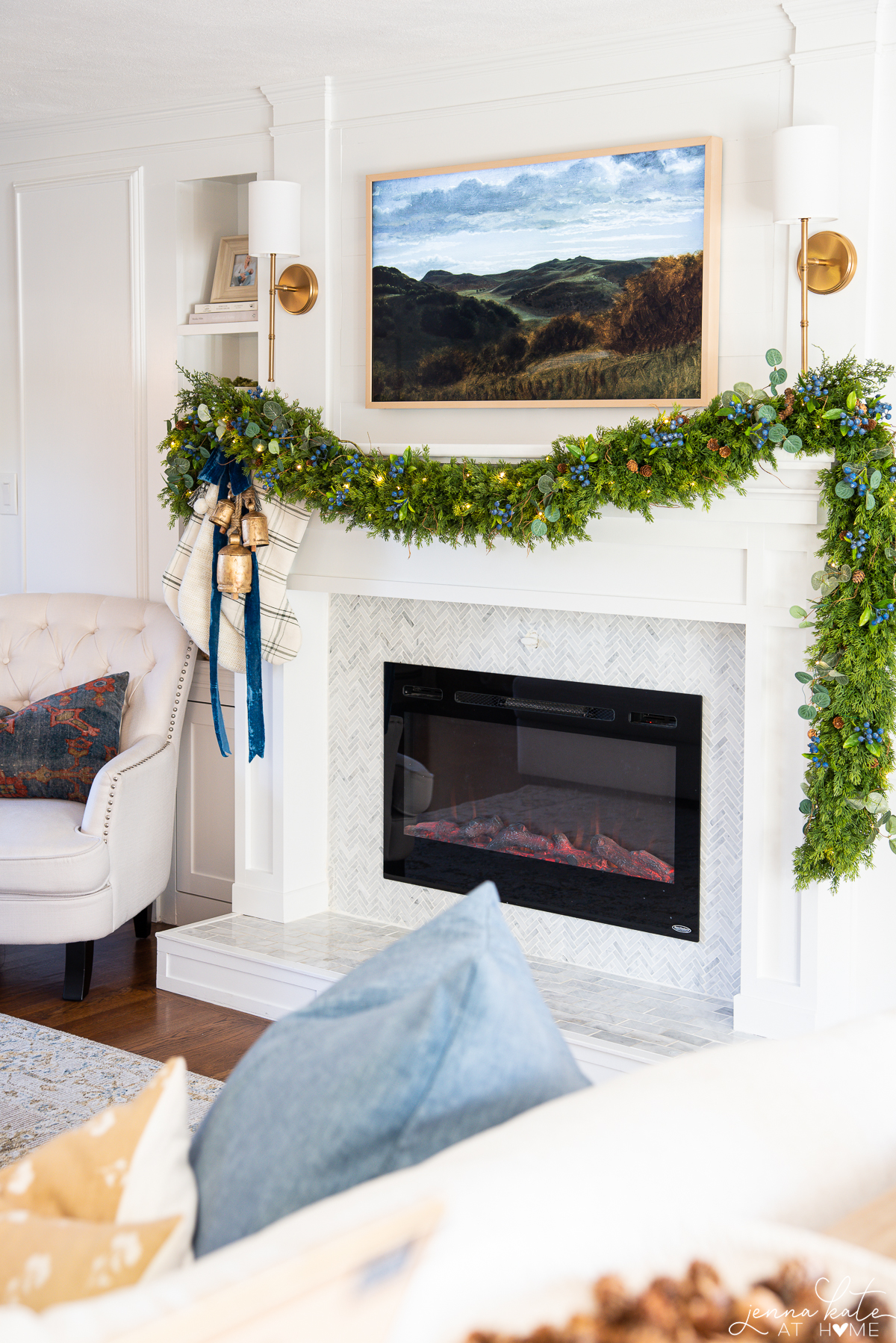 I really love this cedar garland that I'm using this year. It's really thick and lush, and I only needed two strands and two large 3M hooks to hold them on the mantel.
TIP: You'll love my tutorial on how to hang Christmas garland on a mantel.
The garland would have been beautiful left as is, but I wanted to bring in those shades of blue and brown, so I added some faux blueberry picks, faux juniper (mine are from afloral and are sold out in the small size, these ones are similar and these too), some mini pinecones (that I wrapped out floral wire) and some faux eucalyptus. I finished the garland off with battery-operated mini LED lights.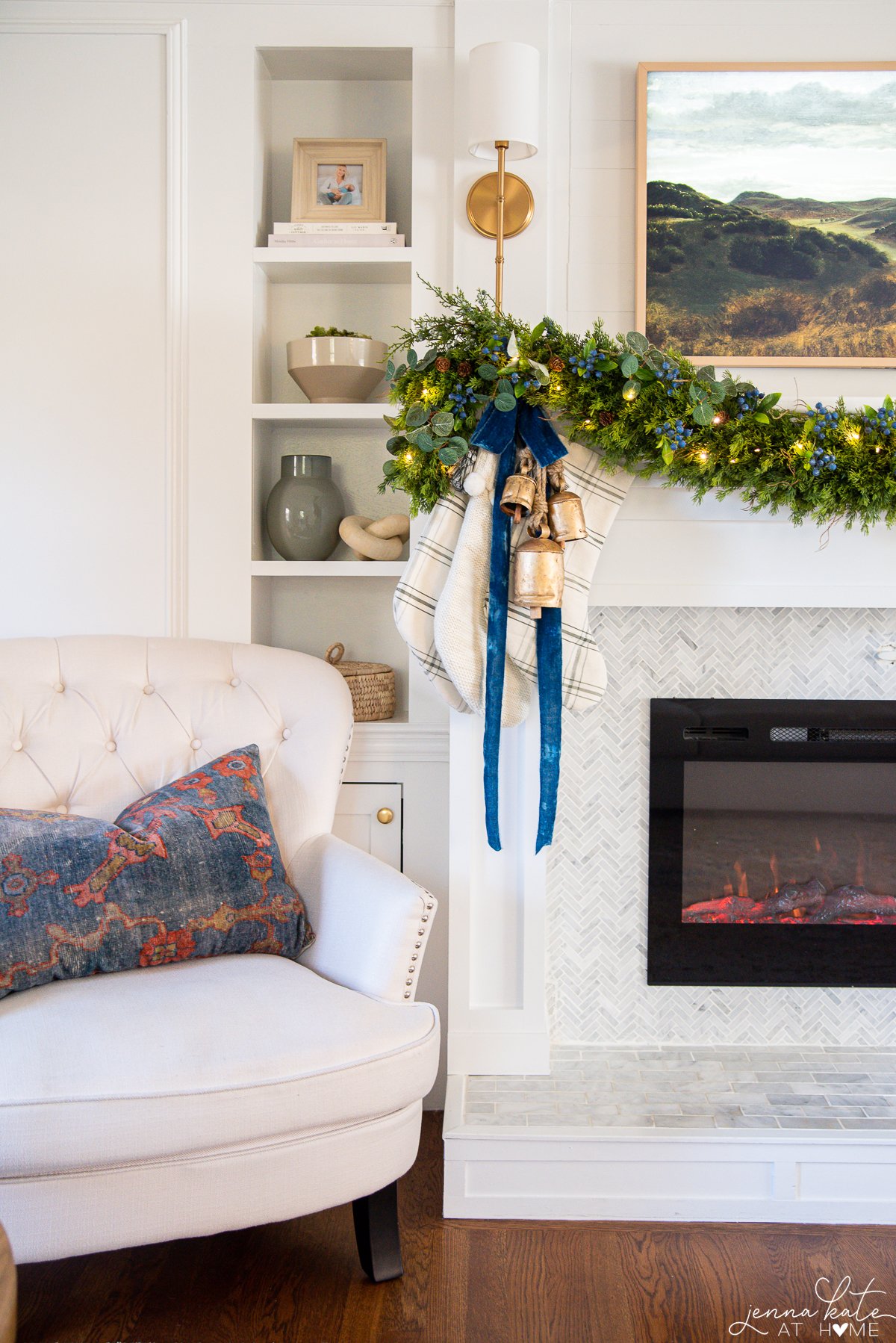 I've made the mistake of using lights with silver, gold or copper wire in the past. This year I remembered to get the ones with the green wire. Once the wire is tucked into the garland it becomes invisible and the twinkle of the lights is just perfect!
I'm keeping the coffee table decor simple with some needle pine that I cut from my yard, and a simple flocked Christmas tree figurine that matches the blue ribbon on the mantel garland.
I also switched out the art on my Frame TV, which is my favorite quick way to instantly update my living room!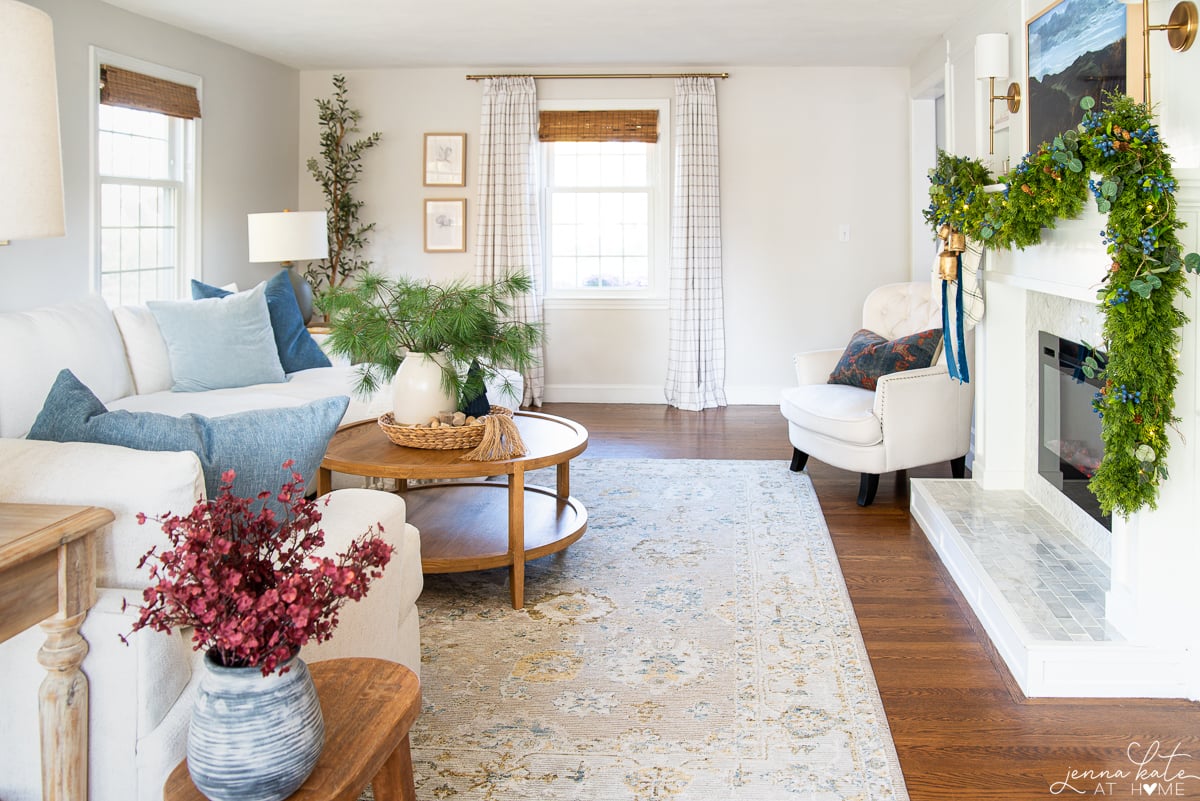 Our living room is not very deep (although it's long), so it's important for me not to overwhelm the space. Right now I think it's just right, not too cluttered yet feels nice and cozy.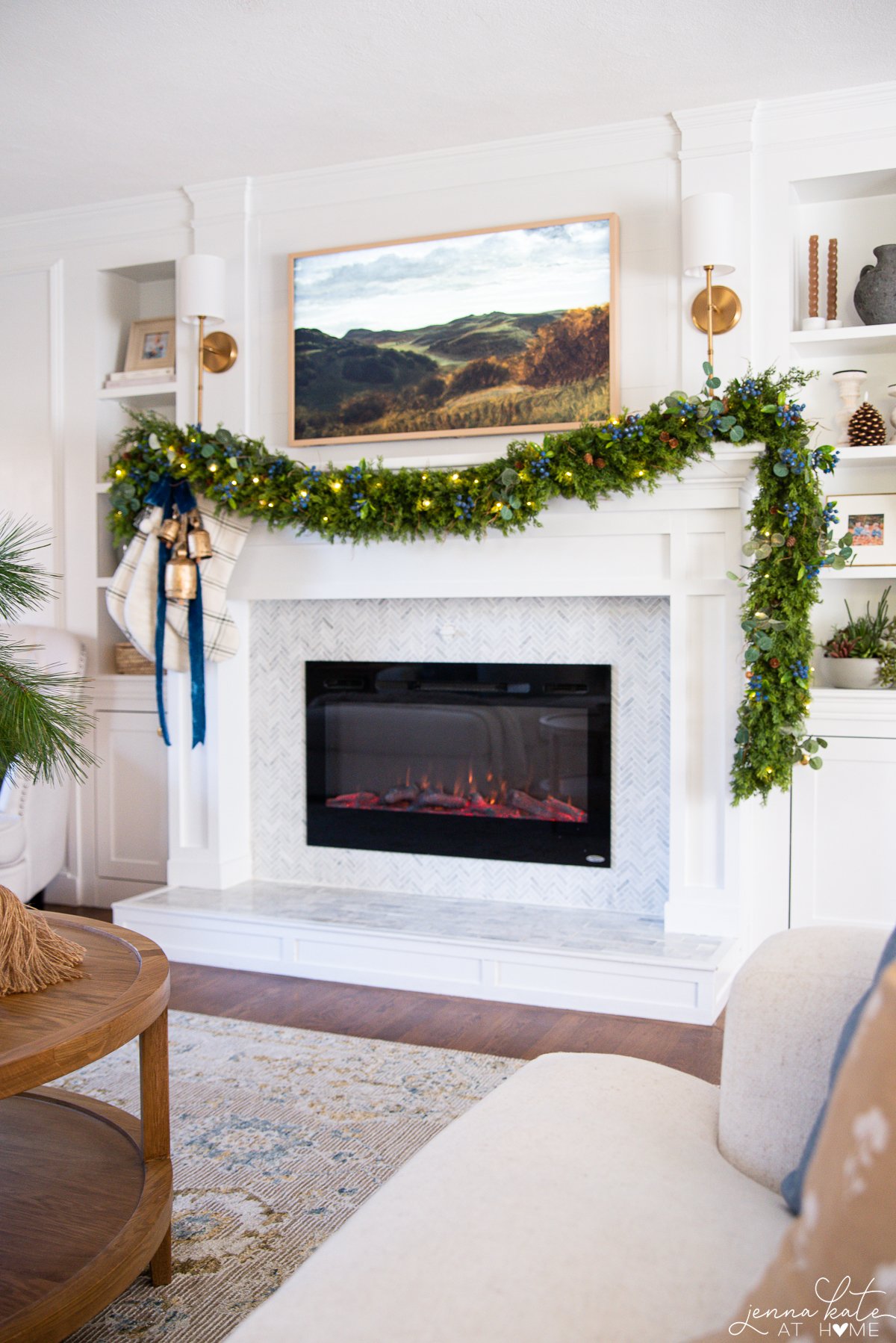 Past Year's Mantels
If you're looking for more mantel inspiration, here are some mantels from years past using my favorite Norfolk Pine garland).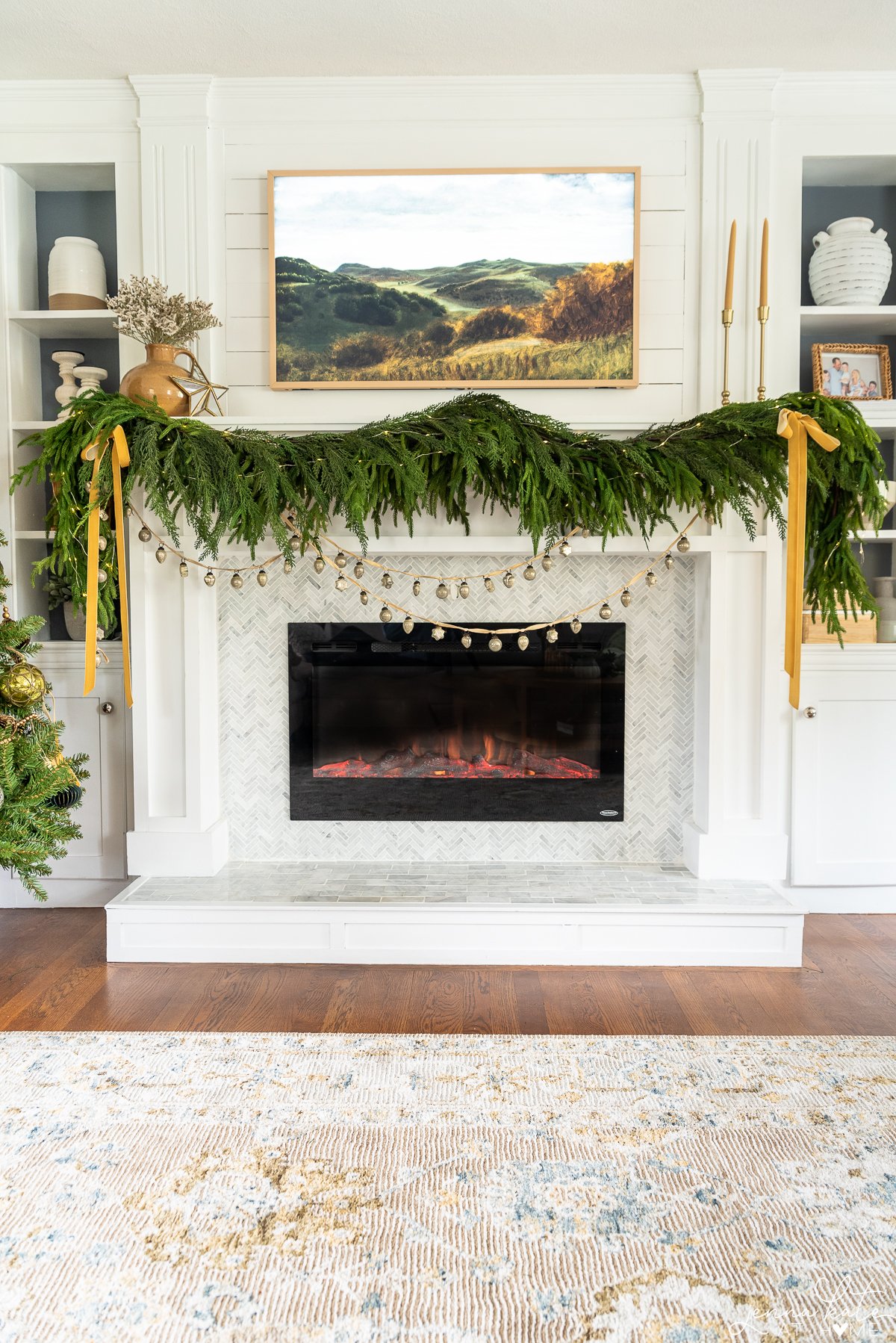 I hope you found some inspiration as you prepare to decorate your mantel over the coming weeks! If you have any questions, be sure to let me know.