This post may contain affiliate links | For further details, please read our privacy policy
A year ago, our kitchen looked like this: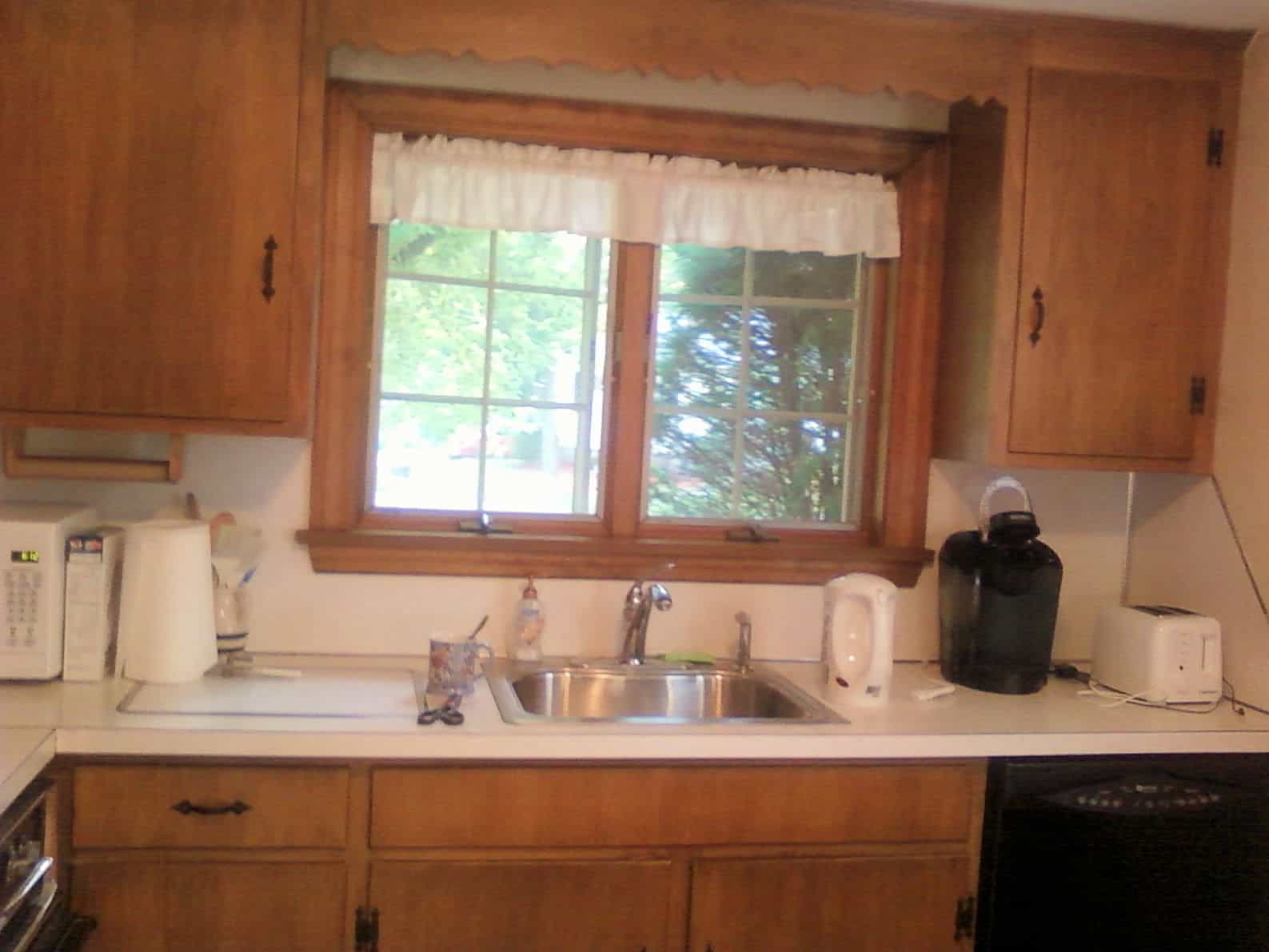 We painted the cabinets and generally brightened up the kitchen: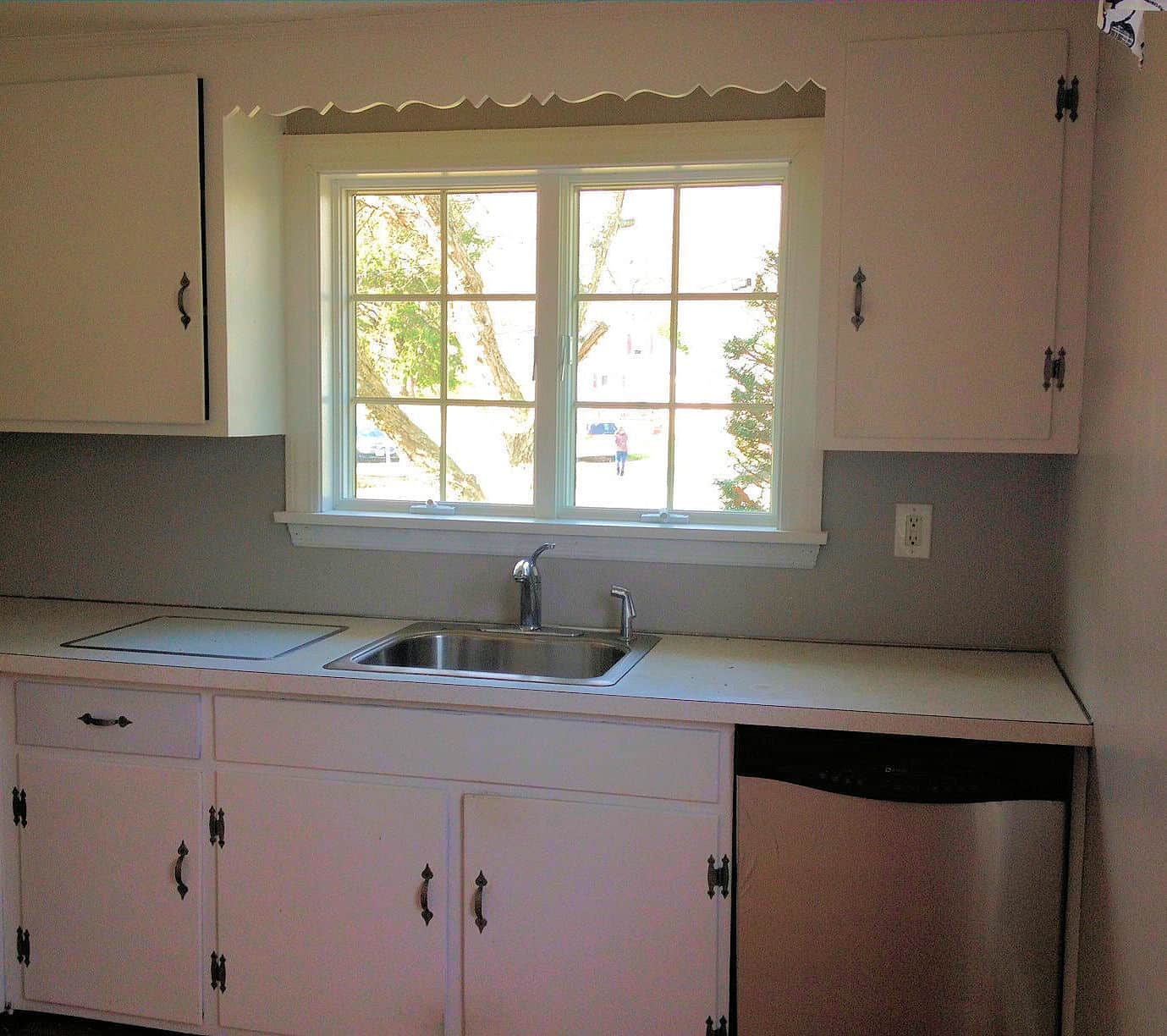 This was a major improvement on what we previously had but it still wasn't as functional as we wanted. Six months later, our kitchen has once again been transformed (and for under 10k!):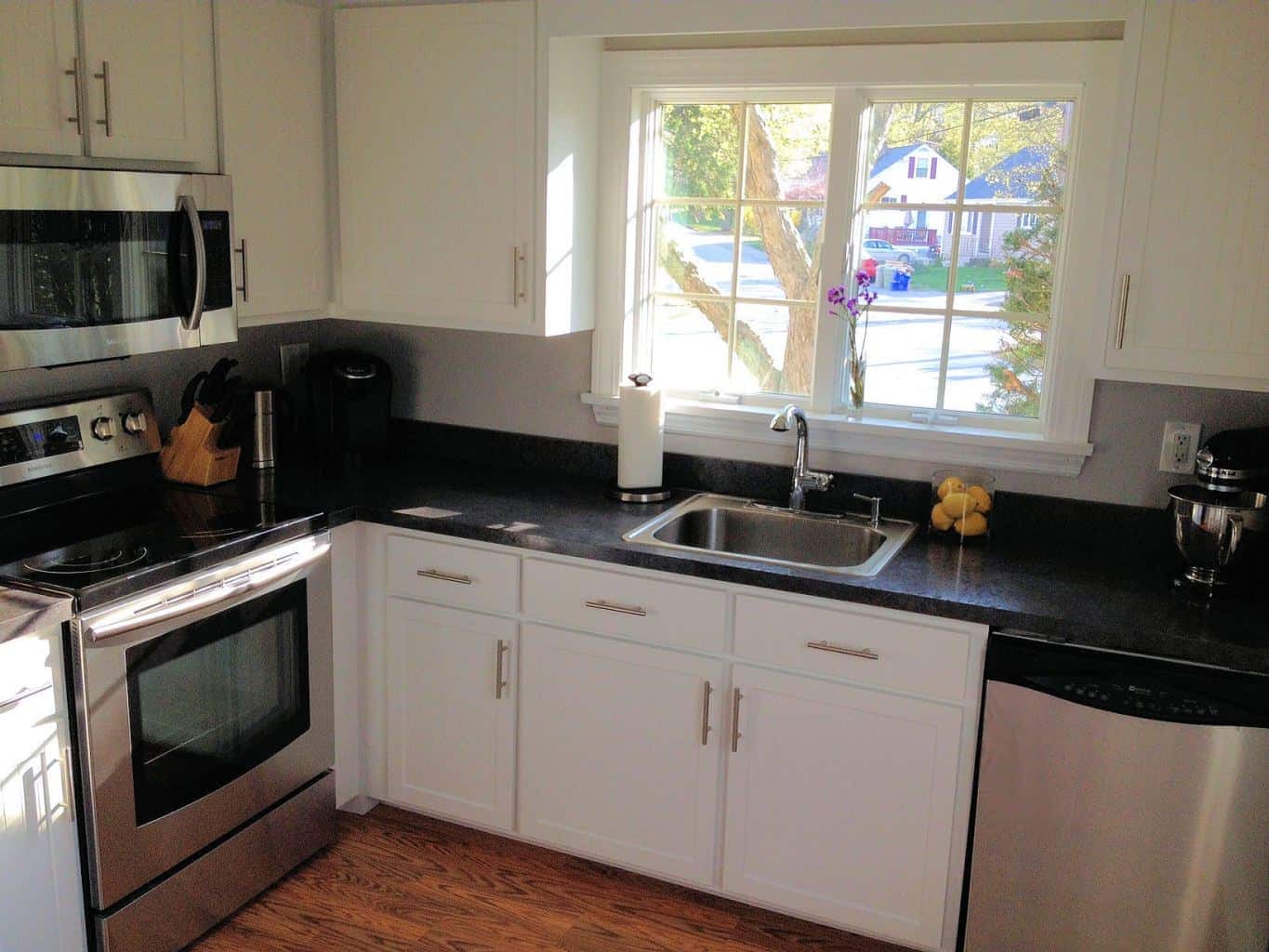 We had no plans to completely re-do our kitchen, but thought it would be interesting to entertain a quote from a Home Depot representative to try to sell us on "refacing" our cabinets.For anyone who isn't aware of kitchen cabinet refacing, it's a much more cost effective solution than completely gutting a kitchen and starting from scratch.
From Home Depot:
Cabinet refacing is a cost-effective way to give your kitchen a whole new look by replacing cabinet door and drawer fronts and veneering the exterior of the cabinet boxes. Your kitchen layout stays the same and the cabinets stay in place, so you avoid the inconveniences associated with major renovation and demolition. Enhancements like organizers, shelving, moldings and other accessories add the finishing touches.
Kitchen Product Recommendations For You
We couldn't believe that the quote for our kitchen was less than what we had spent to overhaul our bathroom. AND with 0% interest for 24 months it was an offer we apparently couldn't resist. We signed on the dotted line and had the measuring guy at our house 3 days later.
My main concern was making the kitchen more functional. You might remember the cabinets that (1) I couldn't reach and (2) that wouldn't even open: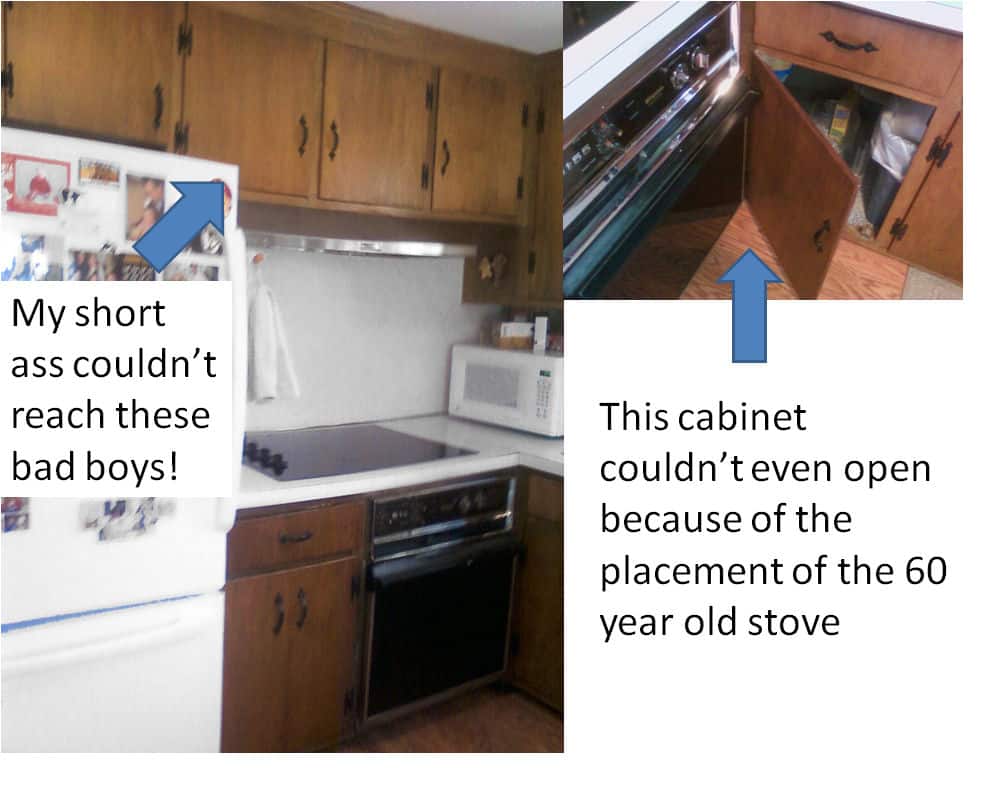 We decided to extend the length of the cabinets above the stove so that they matched the length of the other cabinets. We also decided to add a breakfast bar where we previously had the Ikea table and chairs.
The cabinet doors that we decided on were a white shaker style with a beadboard accent: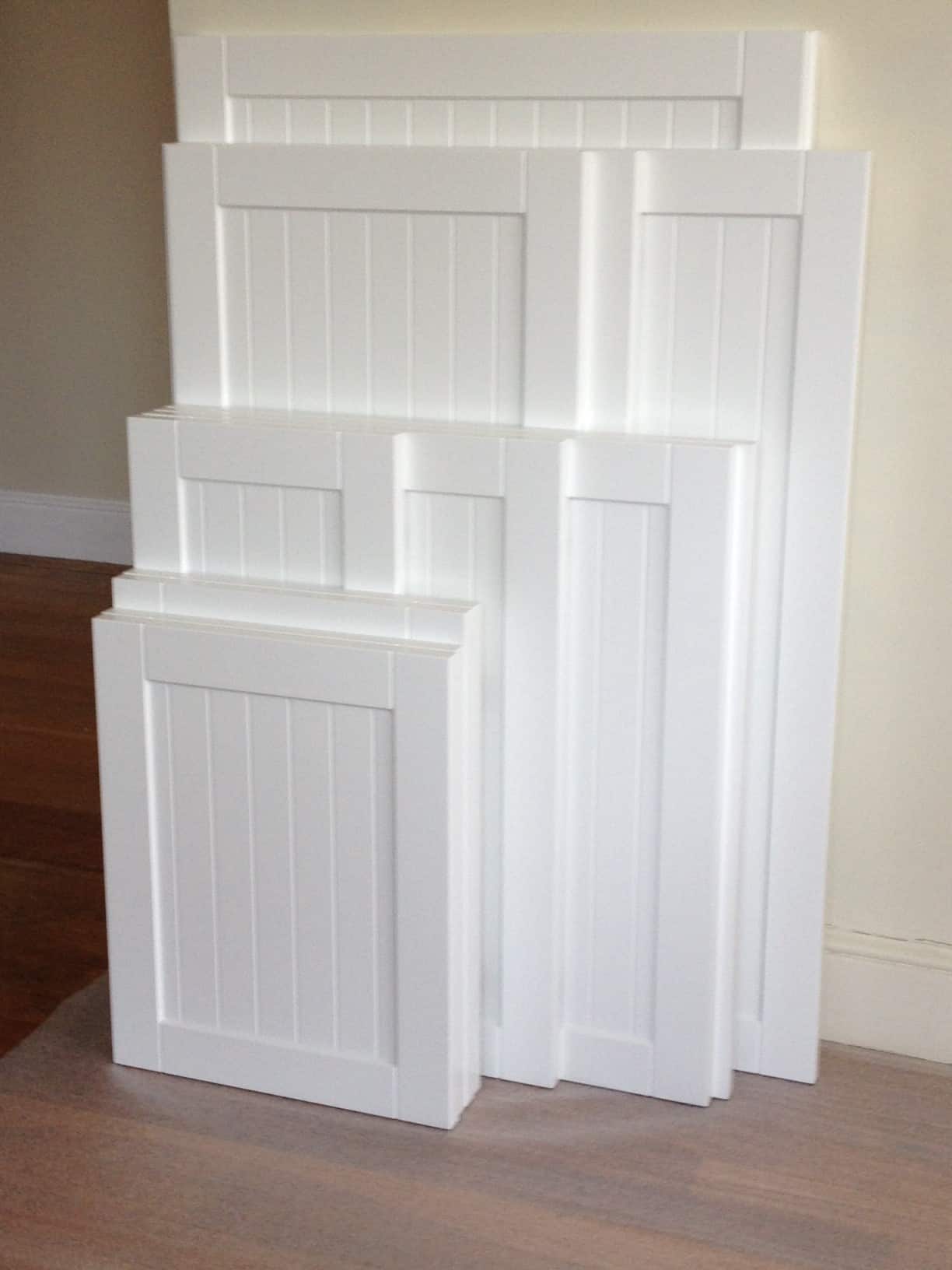 Kitchen Cabinet Refacing: The Process
Four weeks later, the construction company (actually one guy named John) was ready to begin work. Before John could start, all the appliances had to be removed from the kitchen.
Day 1: Two hours after John began work….much to our surprise, we ended up getting an entire wall of new cabinets: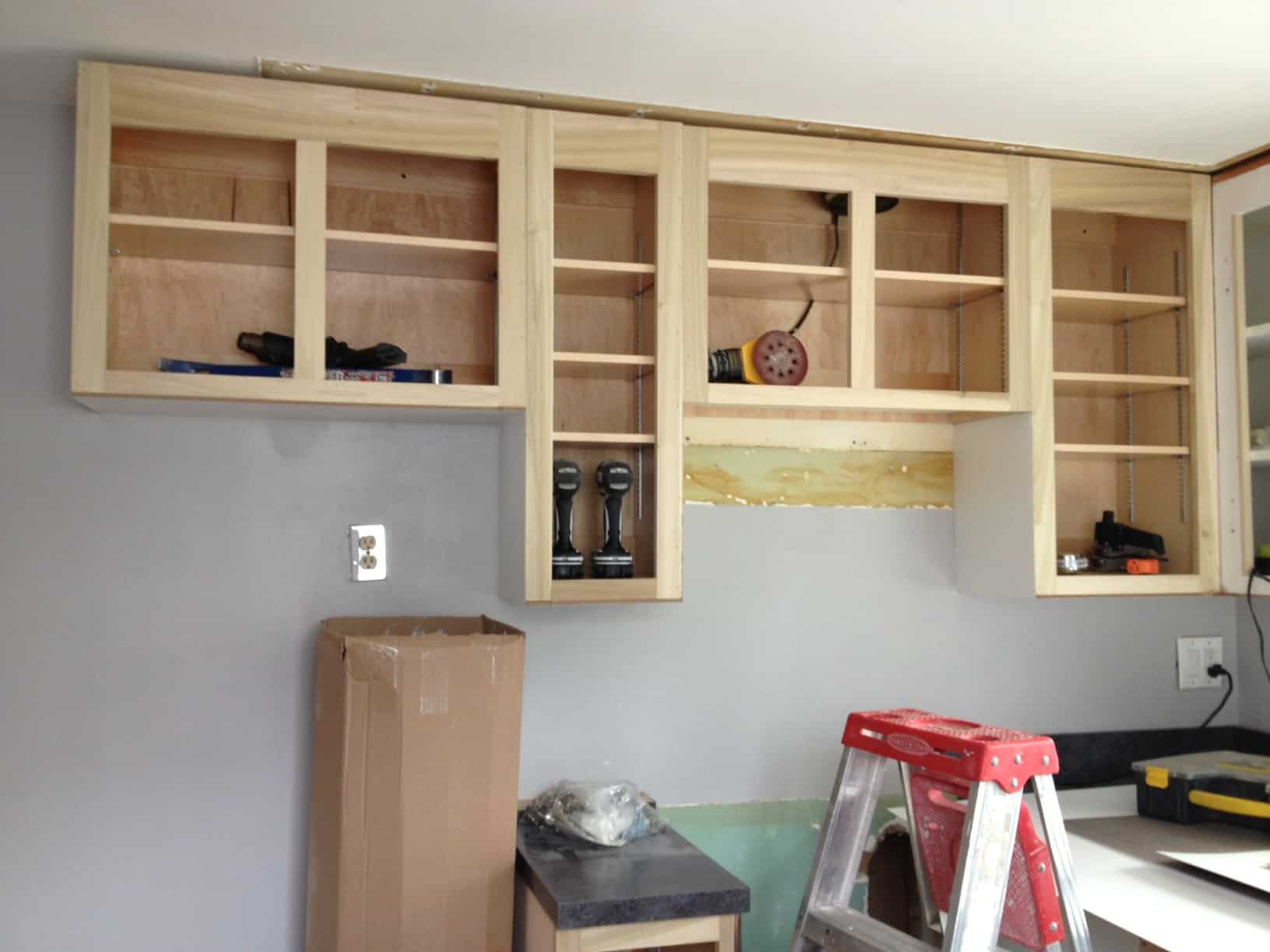 I guess I didn't listen very well when the blue prints were being explained to me! ha!
The breakfast bar was also quickly put in place: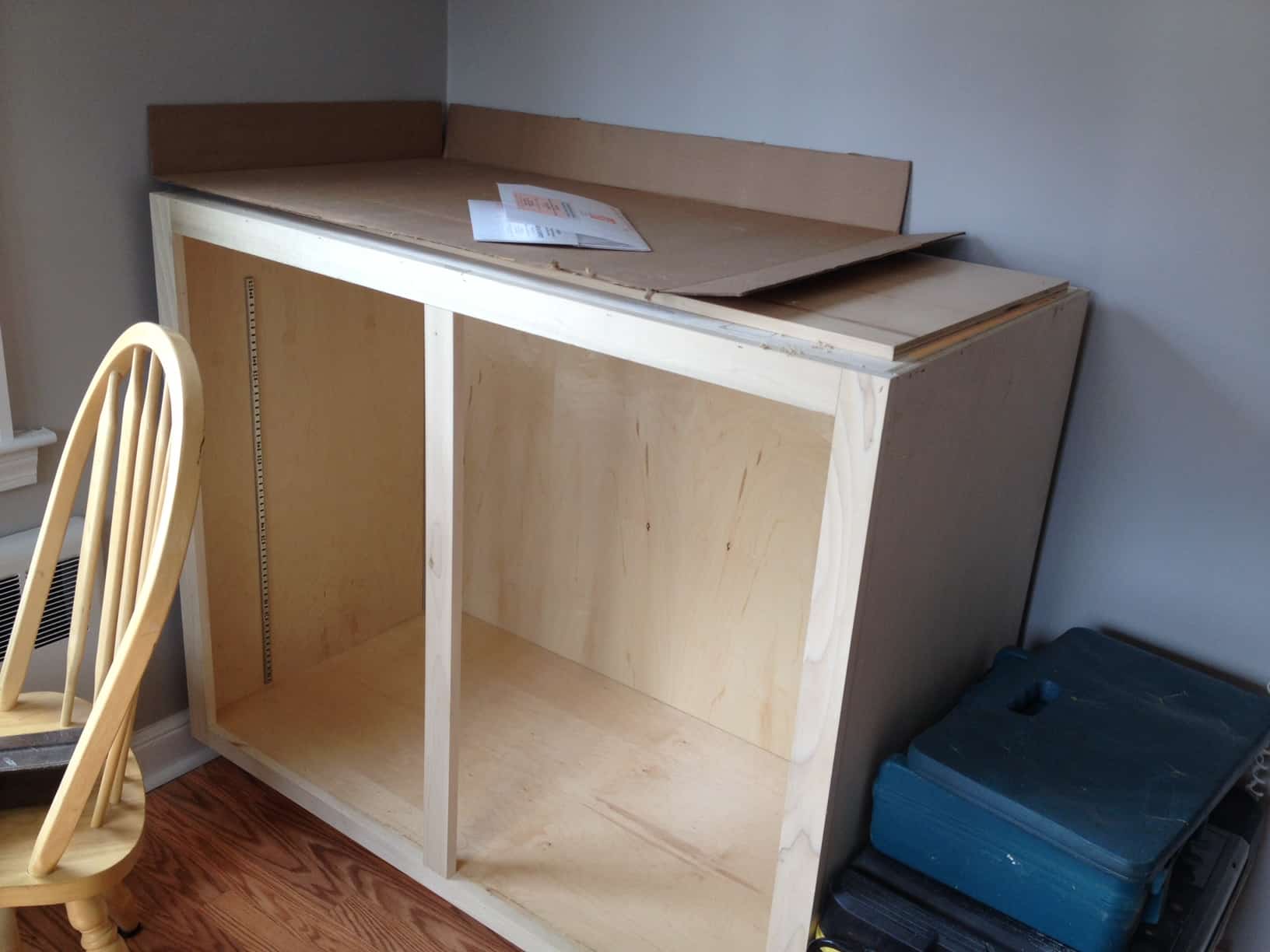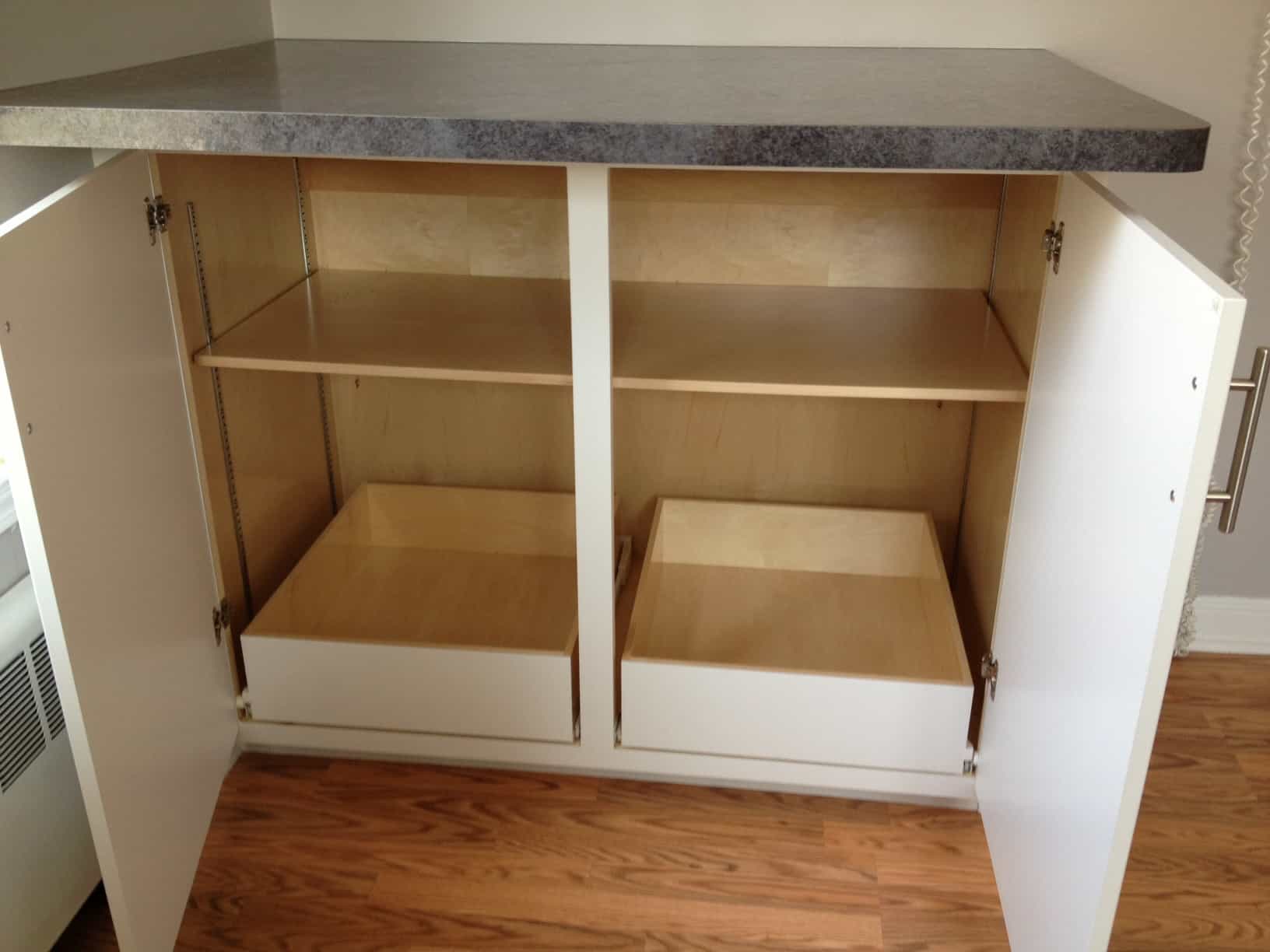 Day 2: Countertops arrived and were installed. The countertop we chose was Wilsonart's Deepstar Slate: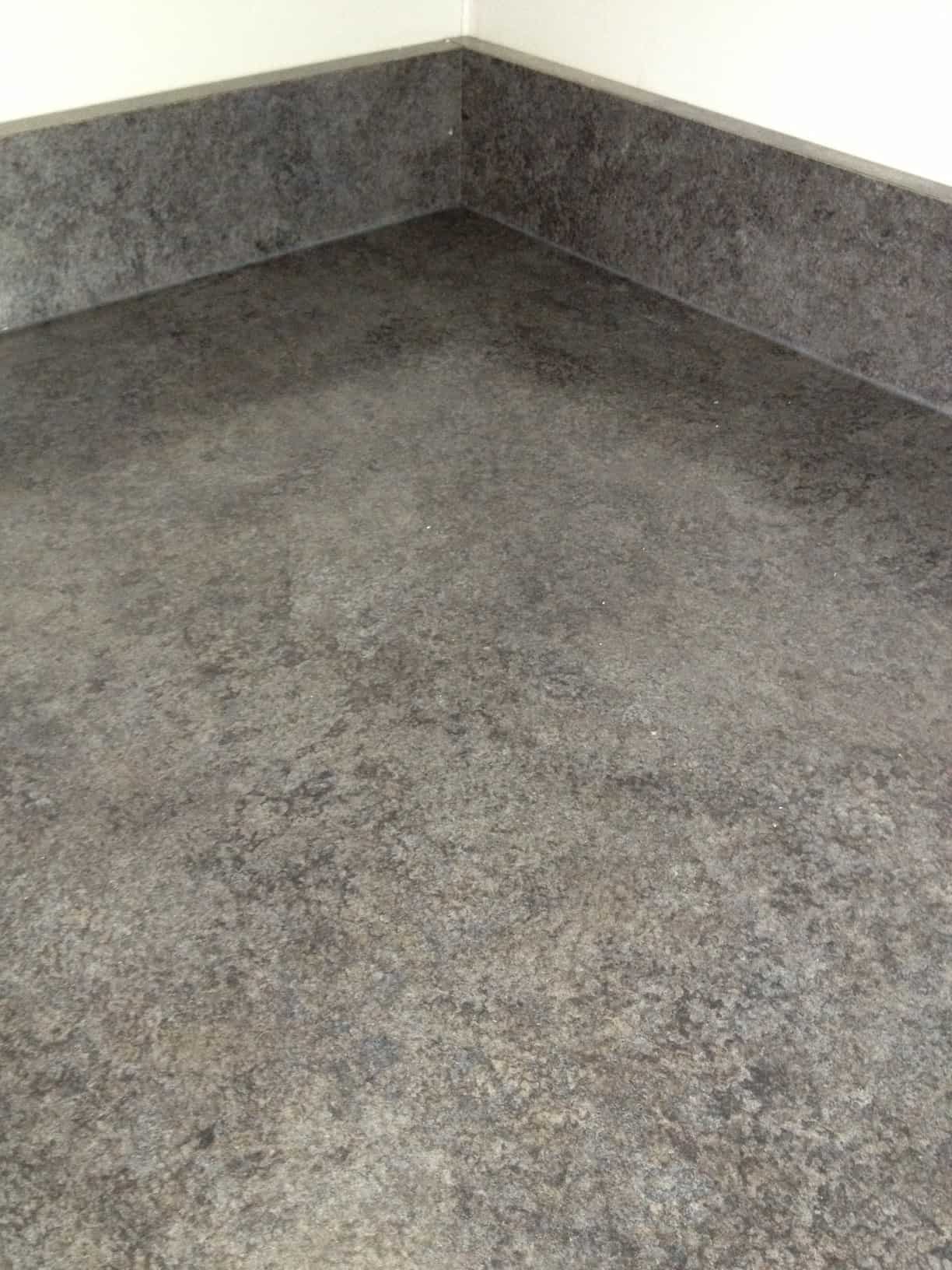 The veneer was cut to fit the cabinet boxes and glued on: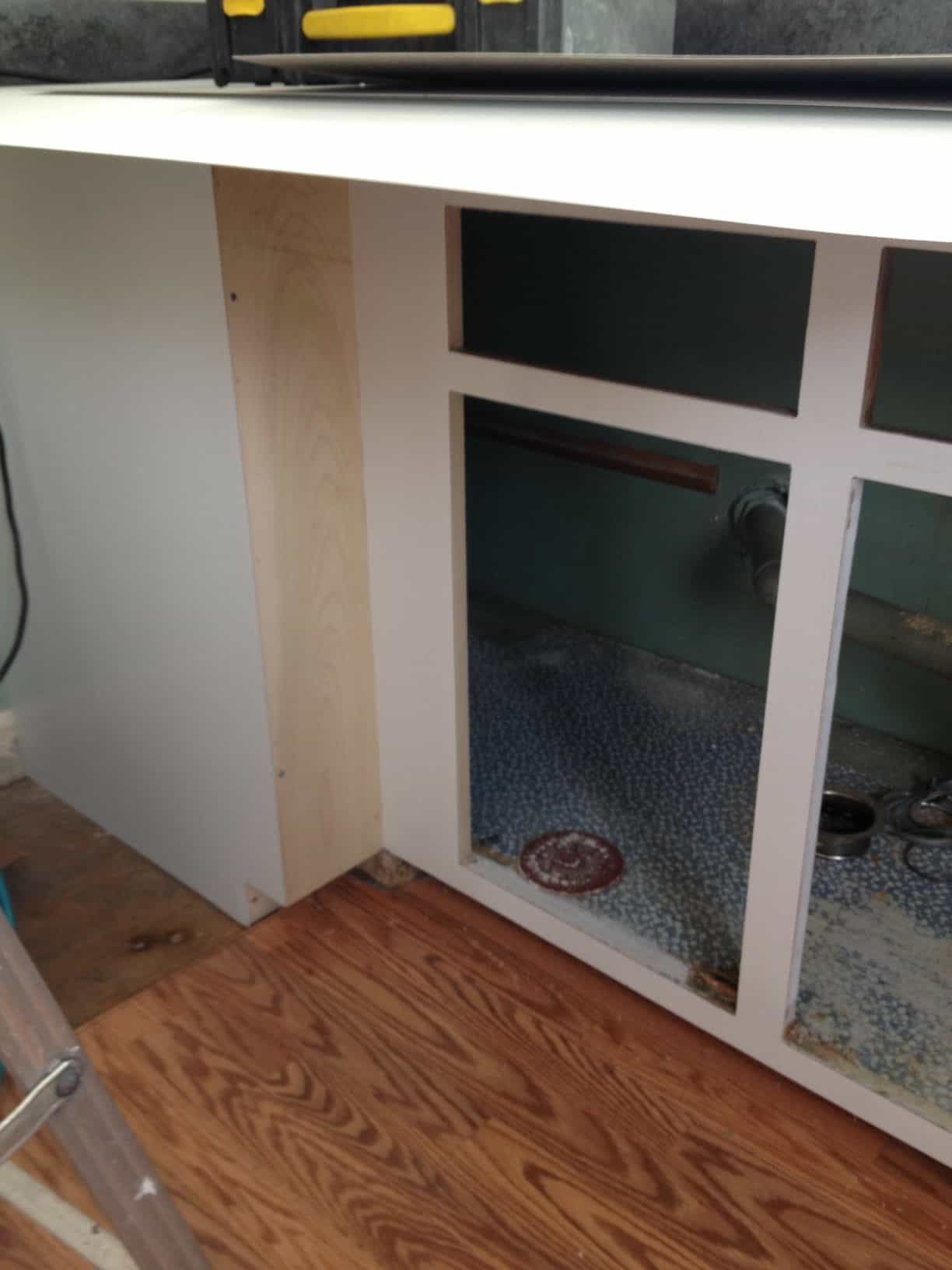 Day 3: John attached the cabinet doors and hardware, and trimmed, caulked and siliconed until everything looked beautiful and finished!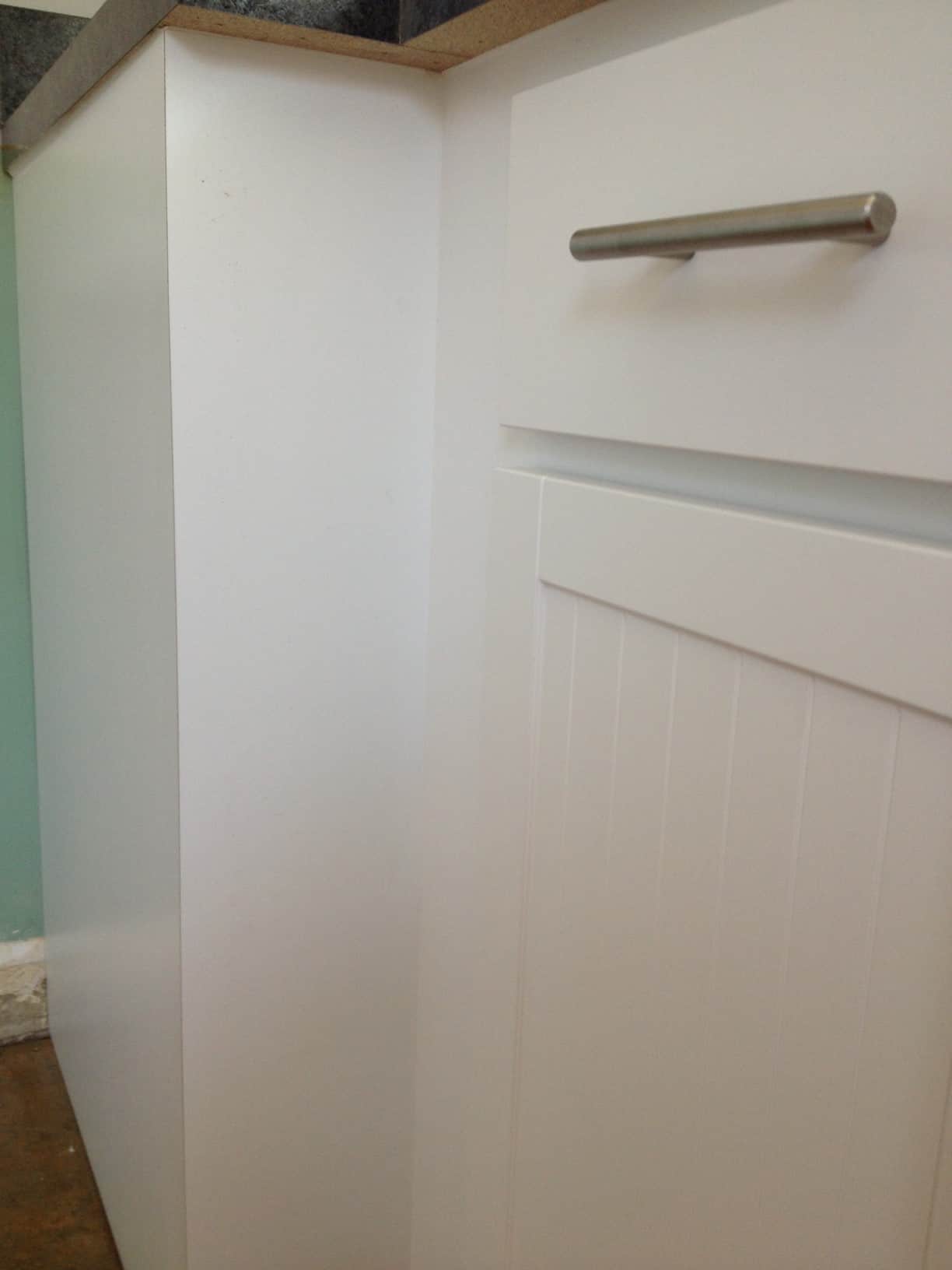 Day 4: We had a electrician come in to install our new stove and over-the-range microwave, and we put the fridge back into place: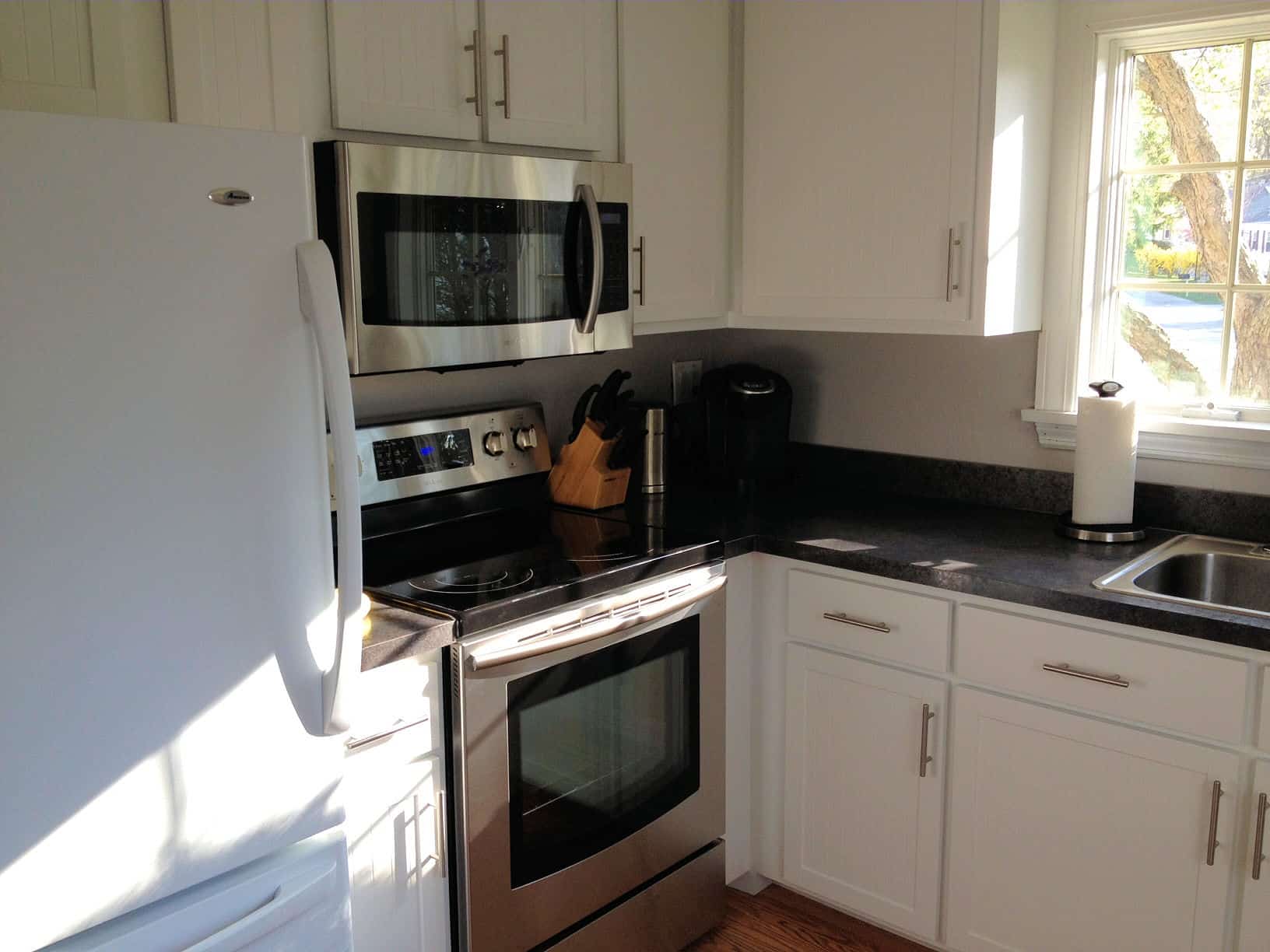 Kitchen Cabinet Refacing: The Finished Product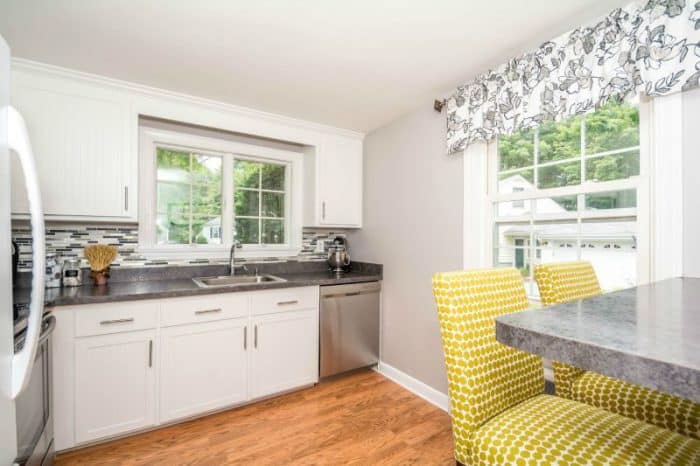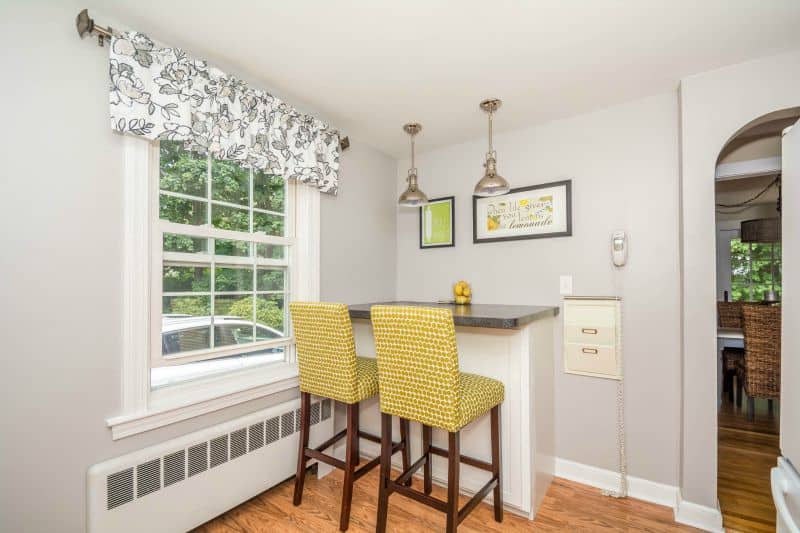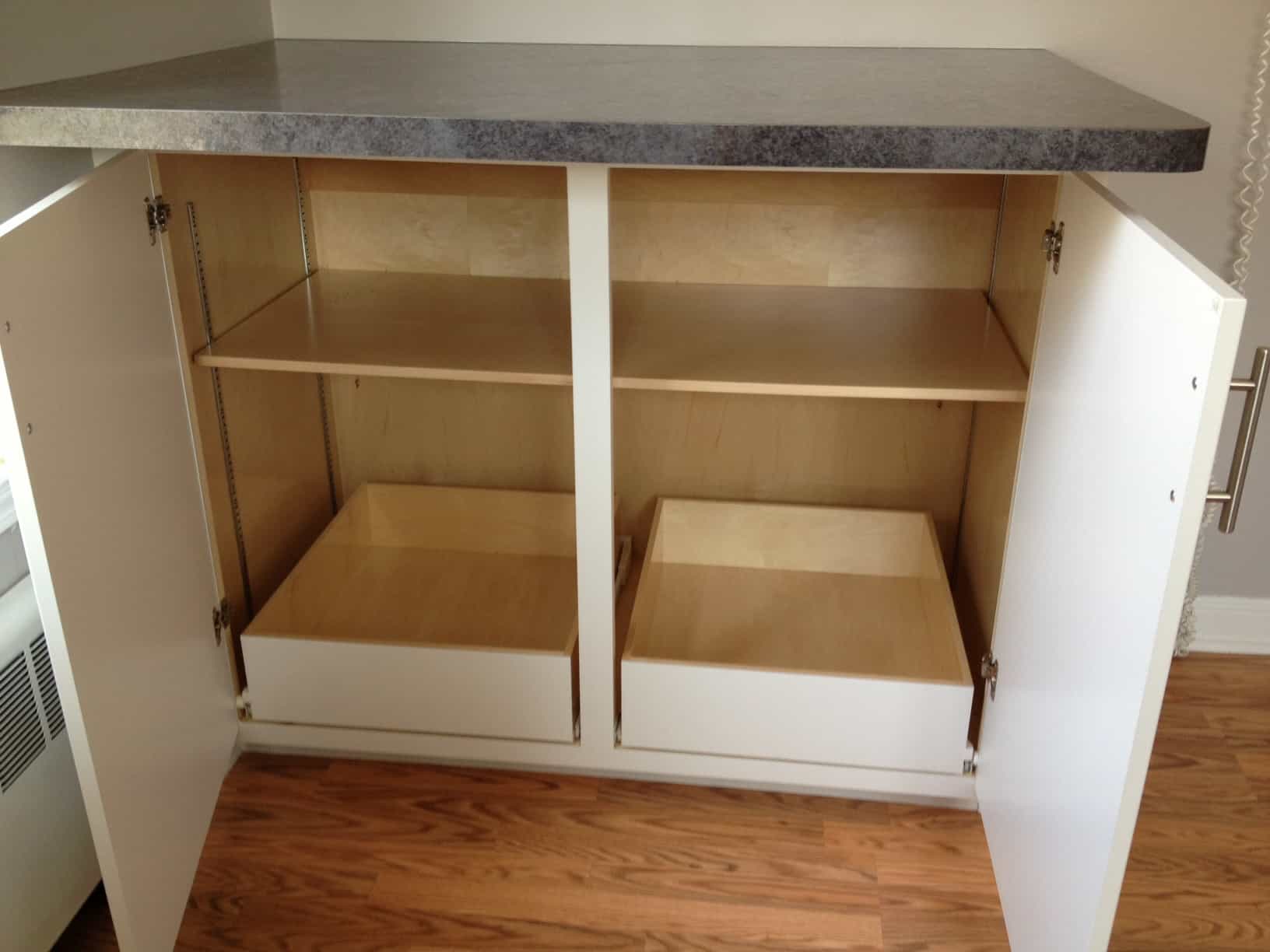 Here's the before and after: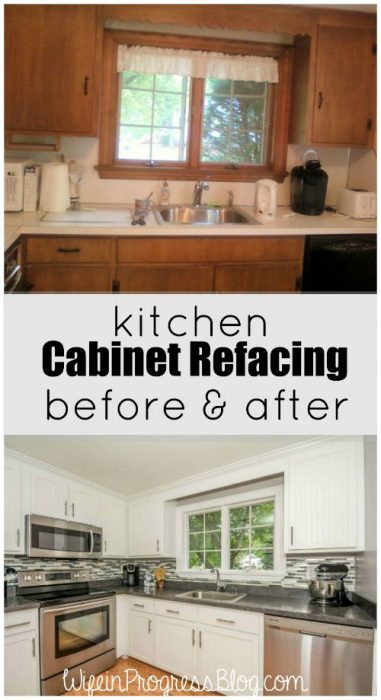 I'm still amazed that it only took a total of 4 days for such an an amazing transformation. We now have a fully functional kitchen that I actually enjoy cooking in! I'm happy to entertain guests and no longer have to store the "good dinnerware set" in the linen closet!
We still need to get a pair of stools for the breakfast bar and EVENTUALLY replace the floors…but I'm exceptionally happy with what we have right now!
Have any of you refaced your cabinets? Maybe if you've been eager to update your kitchen this would be a good option for you!
**Update** The following additions have also been added! Check out the Home Tour page to see the FINISHED kitchen!
| New Pendant Lights | Peel & Stick Backsplash | |
| --- | --- | --- |