For this Christmas tree I was inspired by a darker, more moody look with a more vintage or traditional look.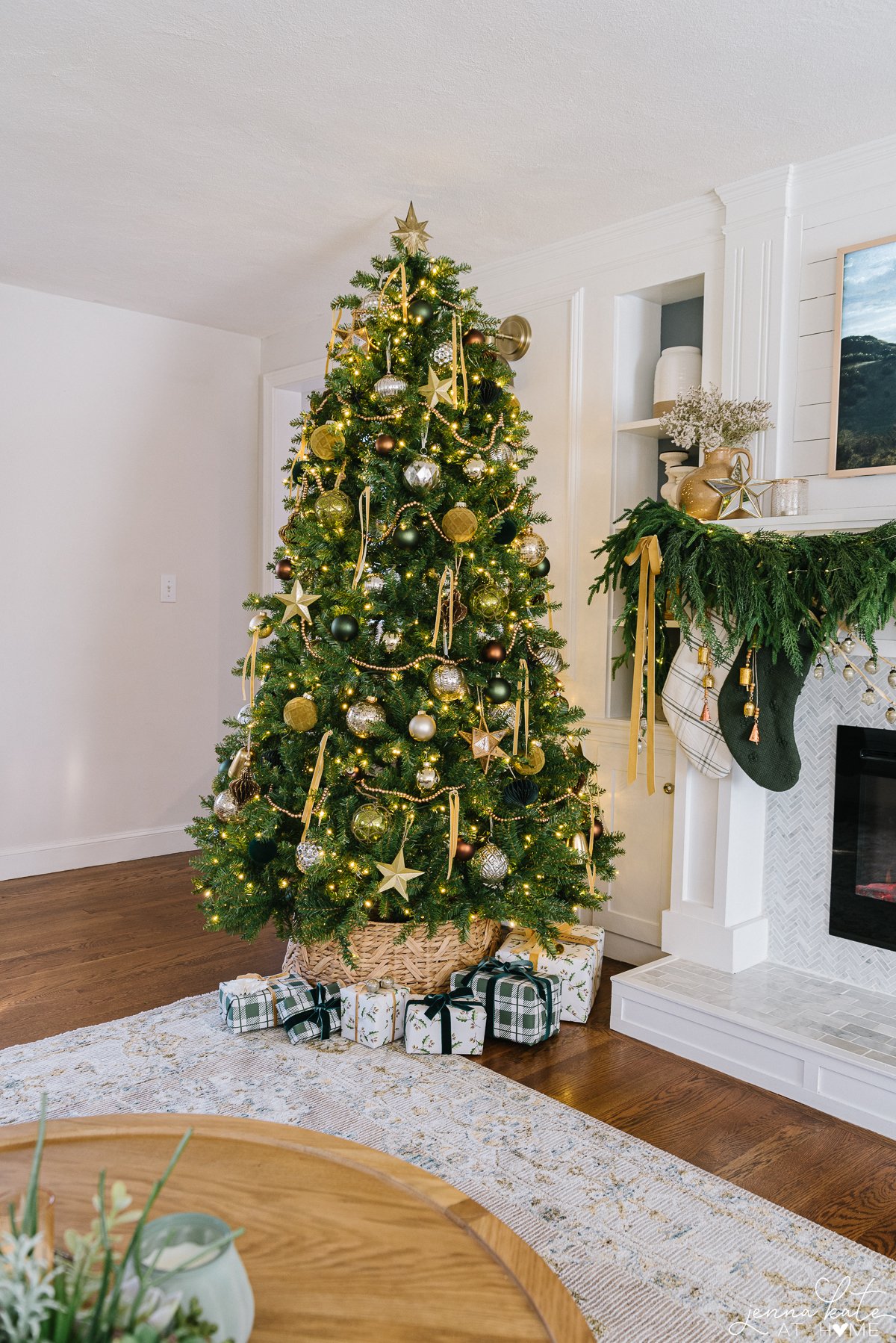 I didn't want to overdecorate the tree or fill every last branch with ornaments. Instead I wanted to add some darker, moody colors with the ornaments, velvet ribbon and then pull in more touches of warm color with the beaded garland.
This year's Christmas tree is the 7.5′ Yorkshire Fir from King of Christmas. This is my second tree from them, the first being a flocked tree that we've had for 6 years and it still looks brand new.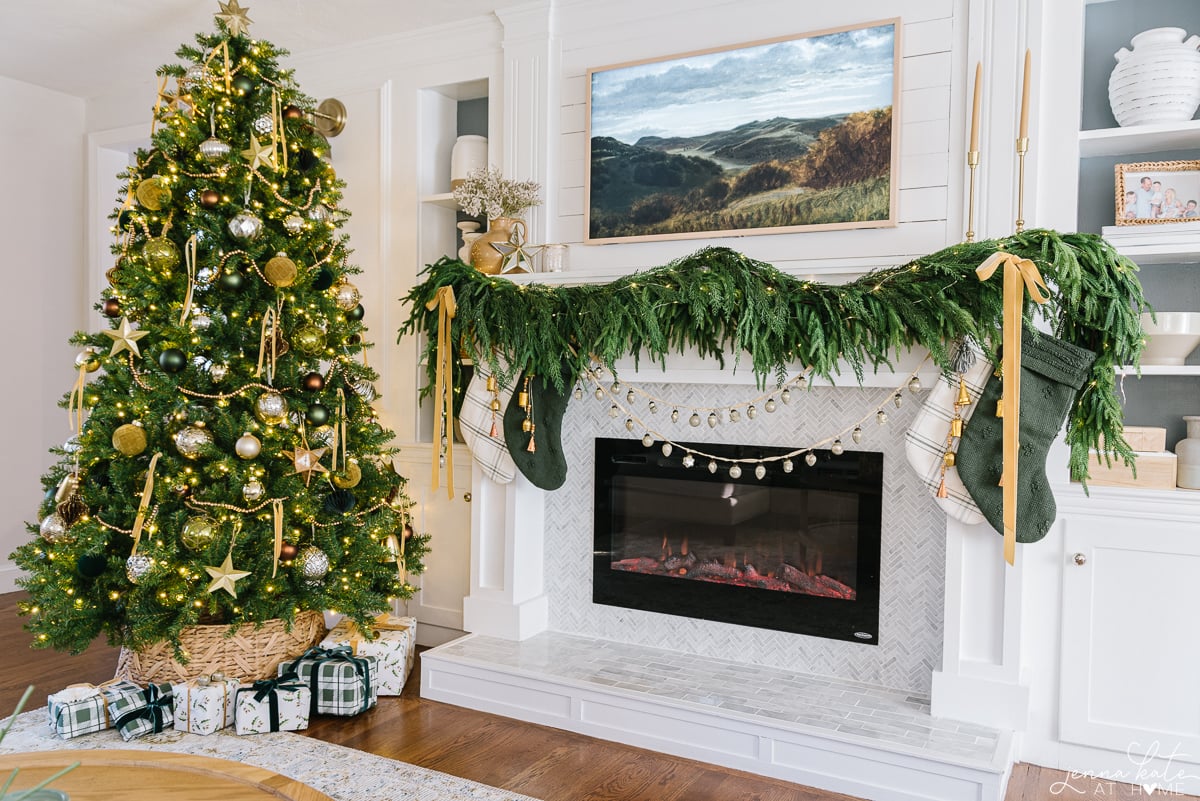 As my taste in colors in my home evolves – I've been bringing in warmer neutrals for some time now, as leaning away from the cooler grays – I've found that these colors add a much needed cozy factor to our living room, and I really love how it feels.
Of course, when you change one thing it usually leads to a chain reaction (if you give a mouse a cookie…!). In my case, I purchased a new rug in the fall, which resulted in a new wall color (SW Incredible White), and then I fell in love with a coffee table that my wonderful husband ended up getting me for my birthday.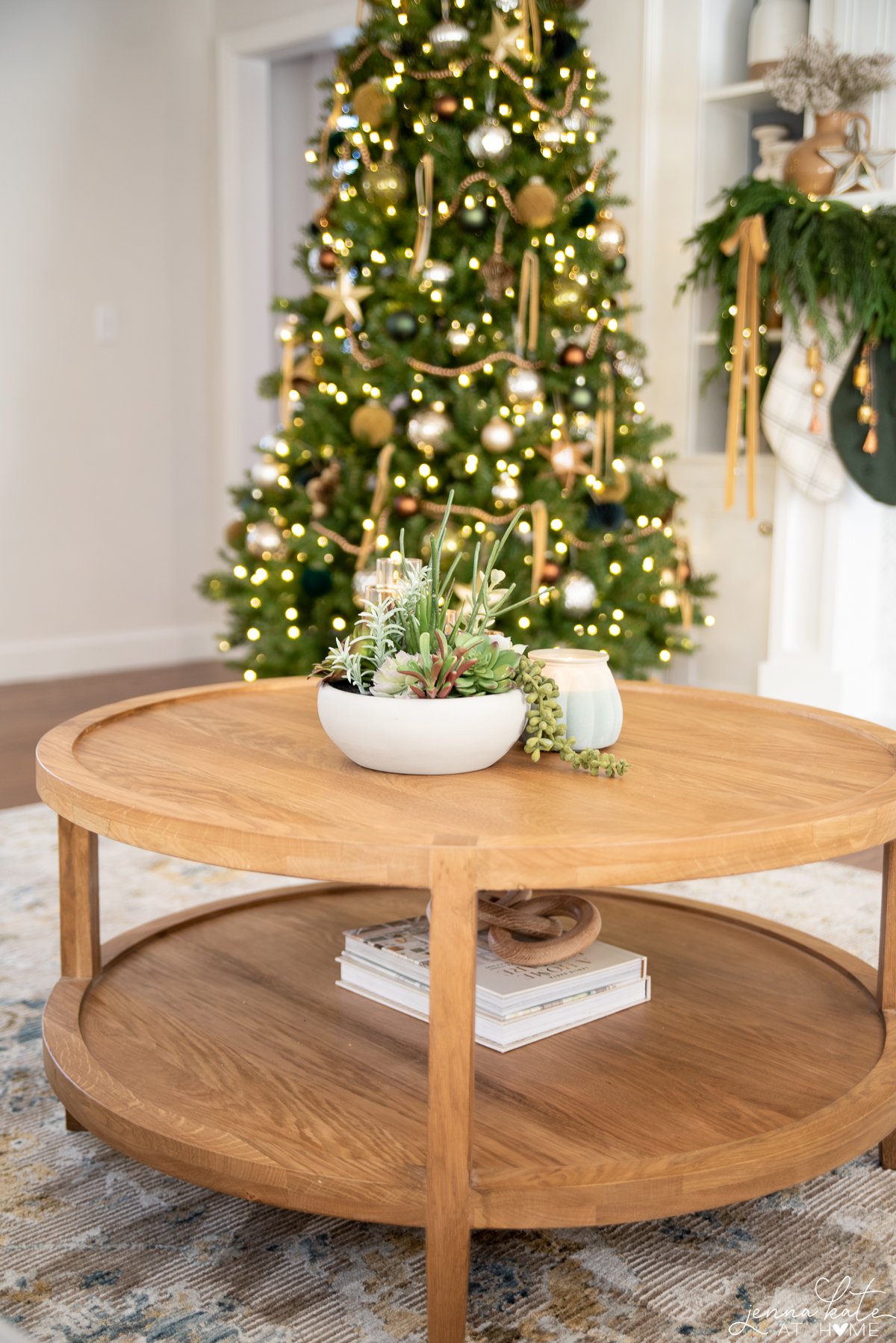 But there was still something missing along the back wall all these years…it just never felt right to me. So I bought some curtains and hung them up and I'm so happy with how they look! Again, much needed warmth and coziness, especially as we enter the winter season.
Shop My Christmas Decor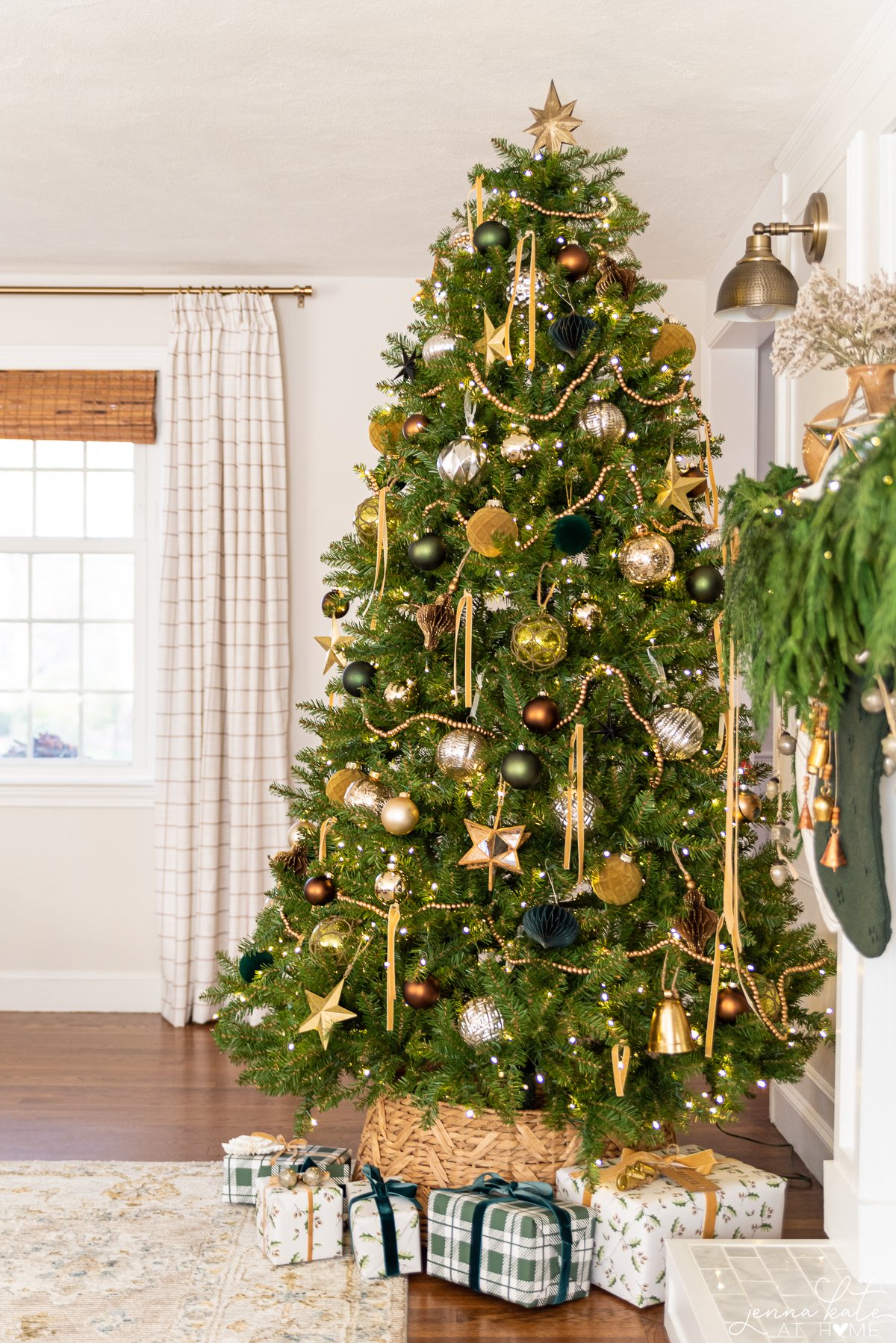 You may have seen me share the before and after of the curtains on Instagram. I love them so much that I'm getting more for my bedroom. They are available on Amazon, can be customized to whatever size you need and have a beautiful pinch pleat to get that high-end look but at a fraction of the price you'd expect to pay. I highly recommend them!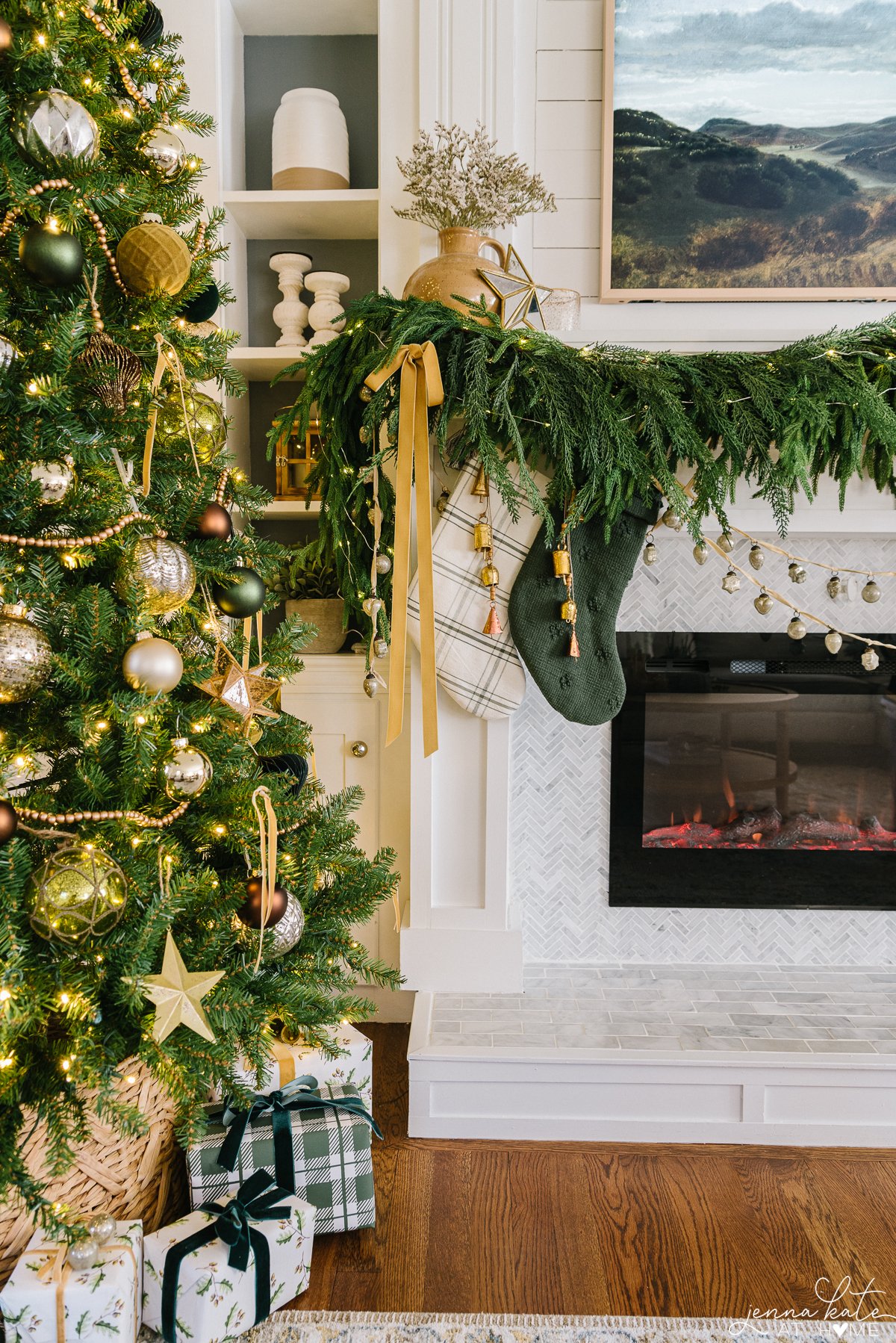 So anyway, the gold tones in my Christmas decor make sense with how this room has been looking as of late.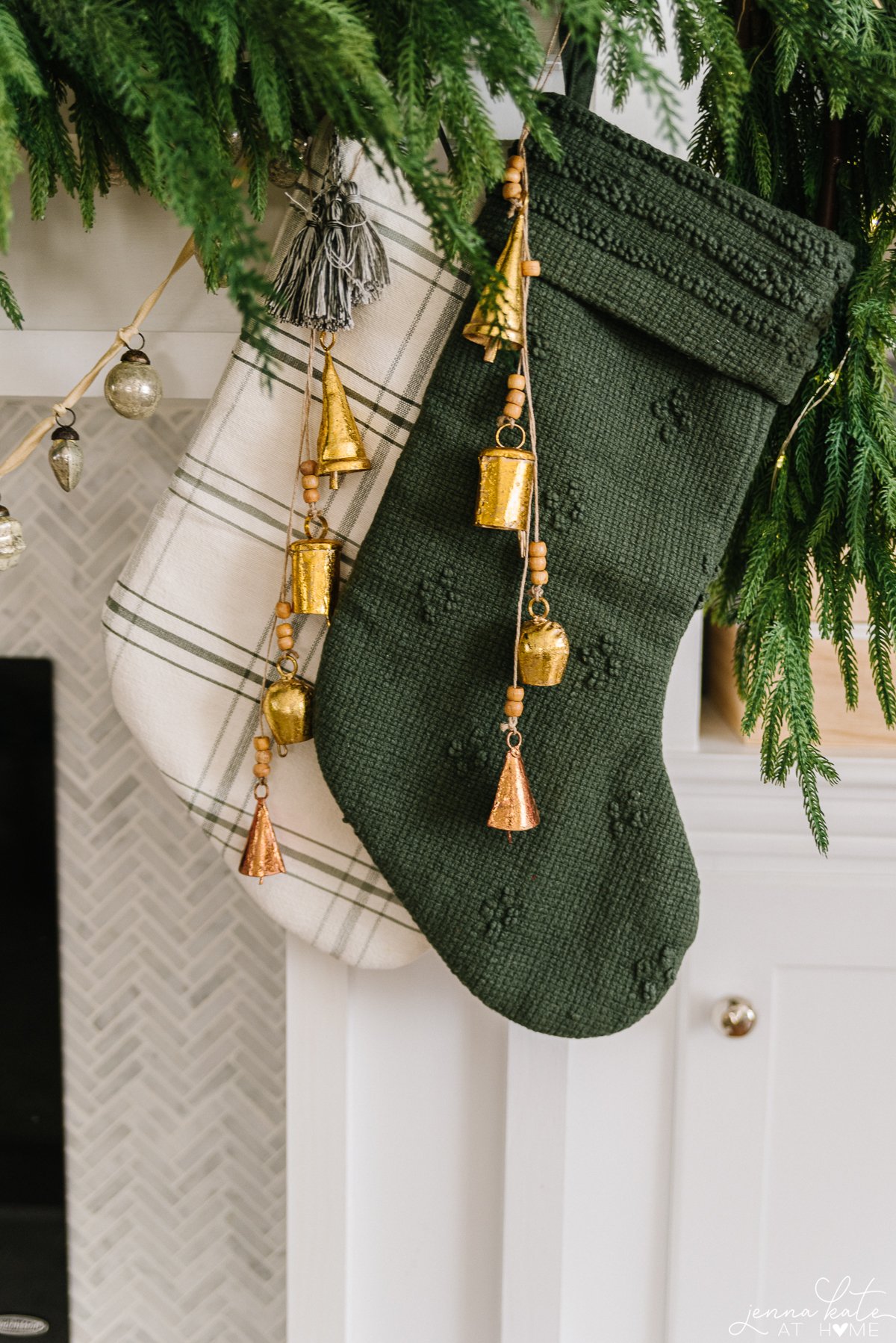 If you missed my tutorial for hanging garland on a mantel, you'll want to take a look at that if you like the look I created for our fireplace this year. I've since added the green knit and plaid Christmas stockings plus the pretty brass bell charms dangling from them.
The garland sells out early every season (usually by October), so if you're in the market for a new one, check out The Best Christmas Garlands 2023.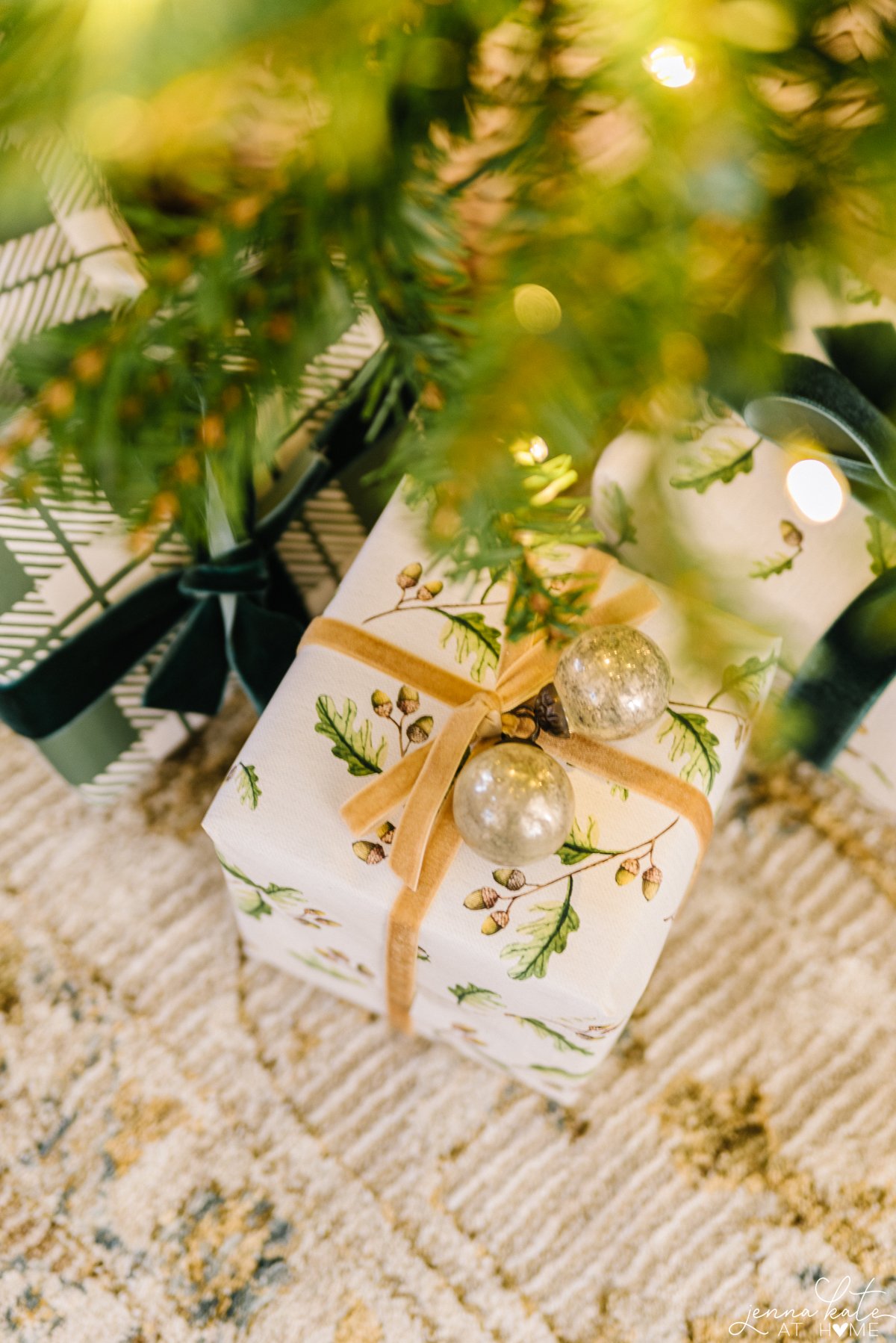 Even my gift wrap was thought out to coordinate with my color scheme. The wrapping paper is from Etsy (white with oak branches or green plaid) and both the green velvet and gold velvet ribbon are from Amazon. I decorated the top of the gift not only with the ribbon, but with some cheap ornaments that make super cute gift toppers.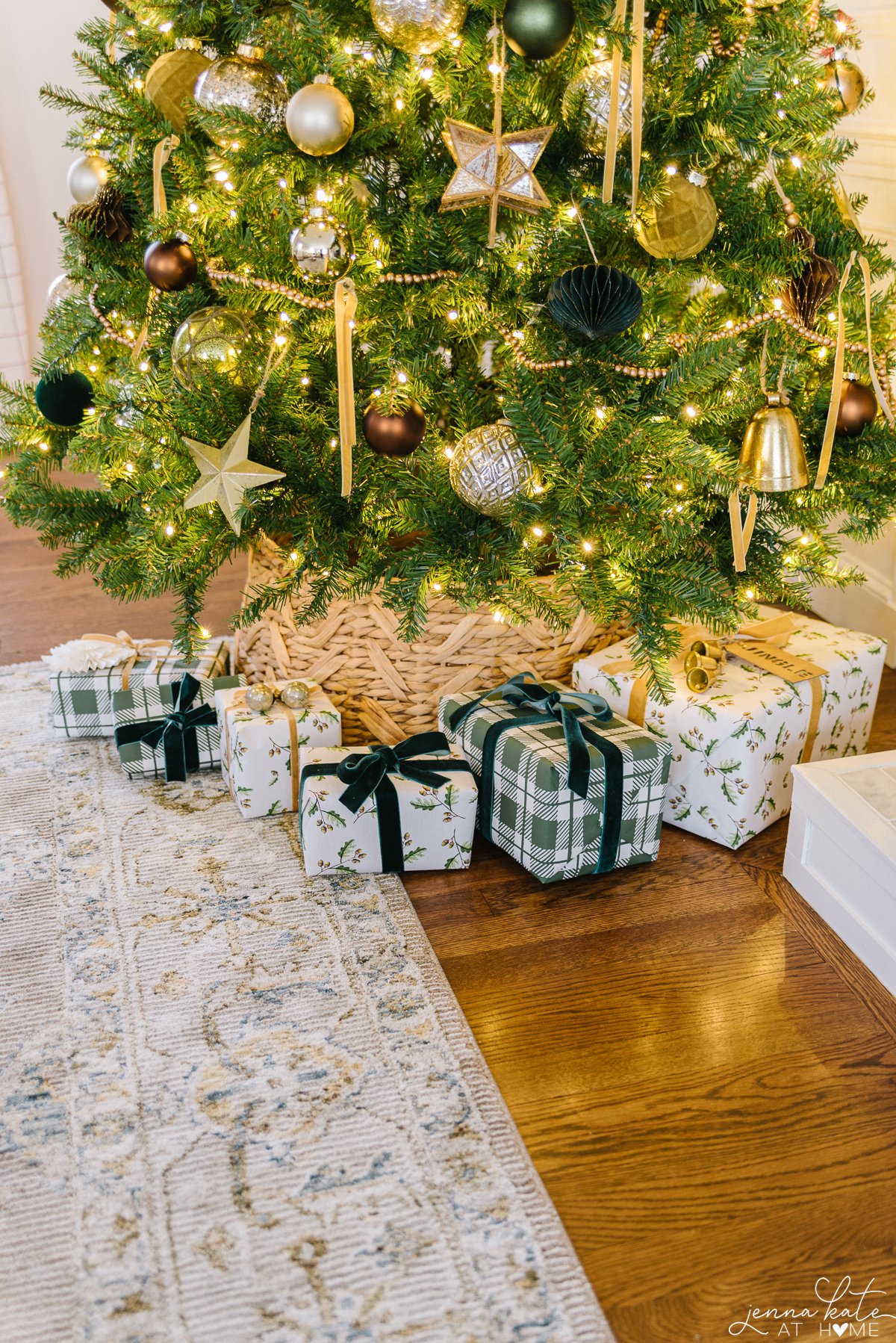 I hope you enjoyed seeing the first part of my Christmas decor for this year! I'm working on decorating a few others spaces in my home and I'm excited to share those with you, too!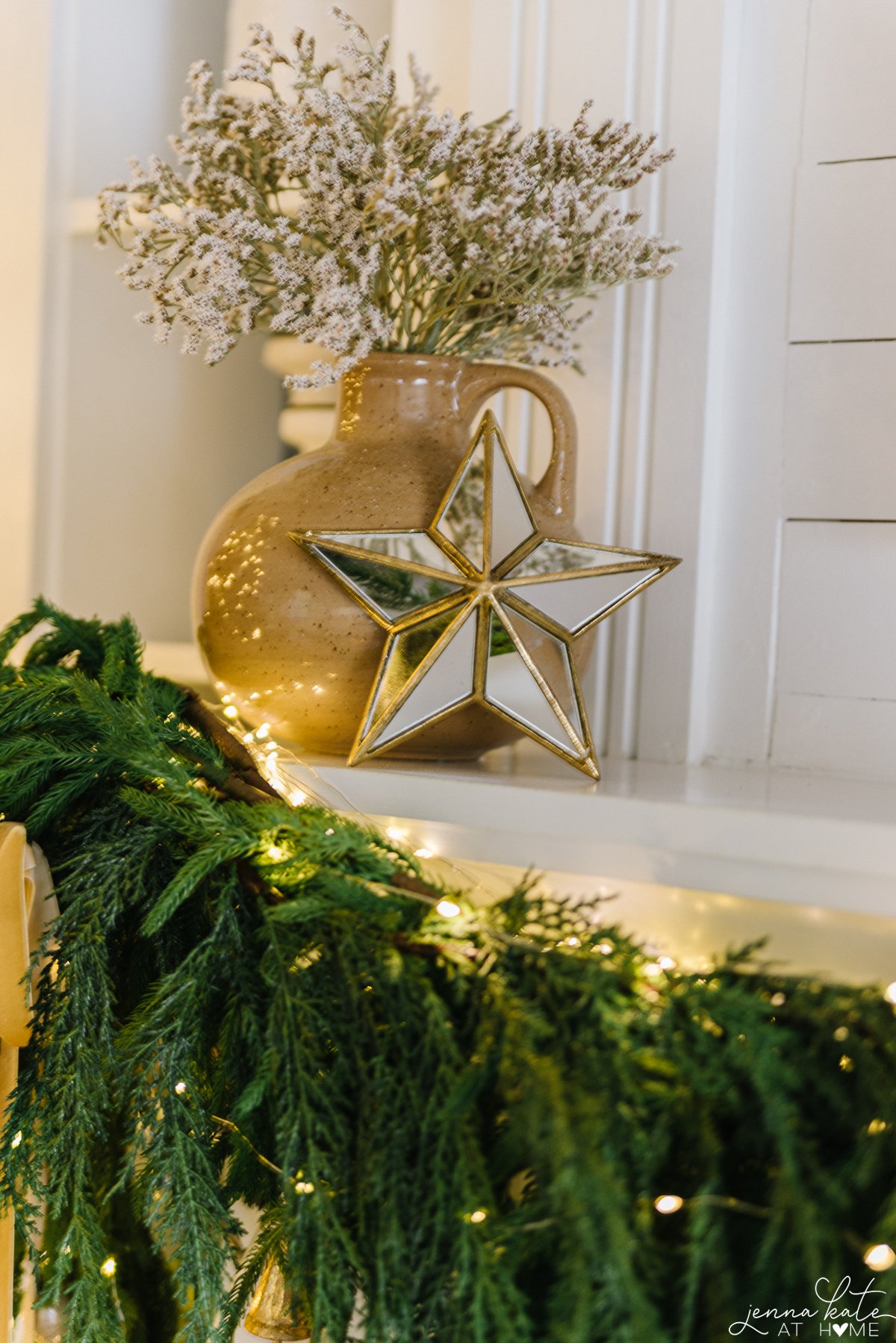 Shop The Look
The links above are affiliate links. This means I earn a small commission on any purchases you make, but it does not affect the price you pay.