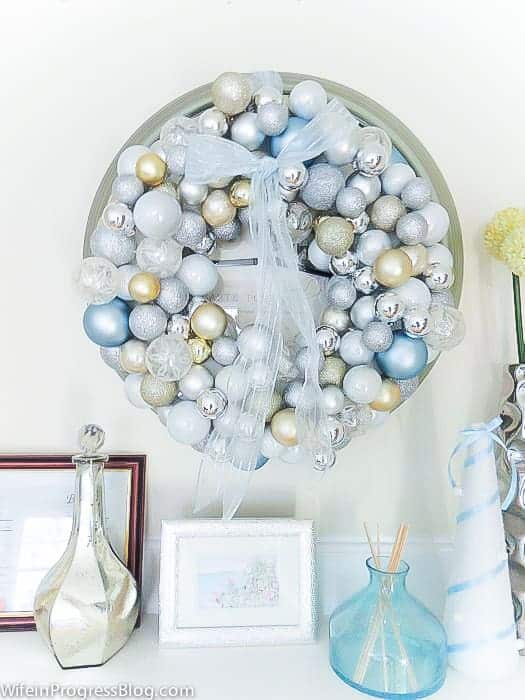 I was getting into the holiday spirit over the weekend with my first craft project of the season, the ubiquitous ornament wreath. I've seen so many of these on Pinterest, but I never stopped to read any of the tutorials. So, here's my version and I hope there isn't an easier way of doing this out there already!
Supplies: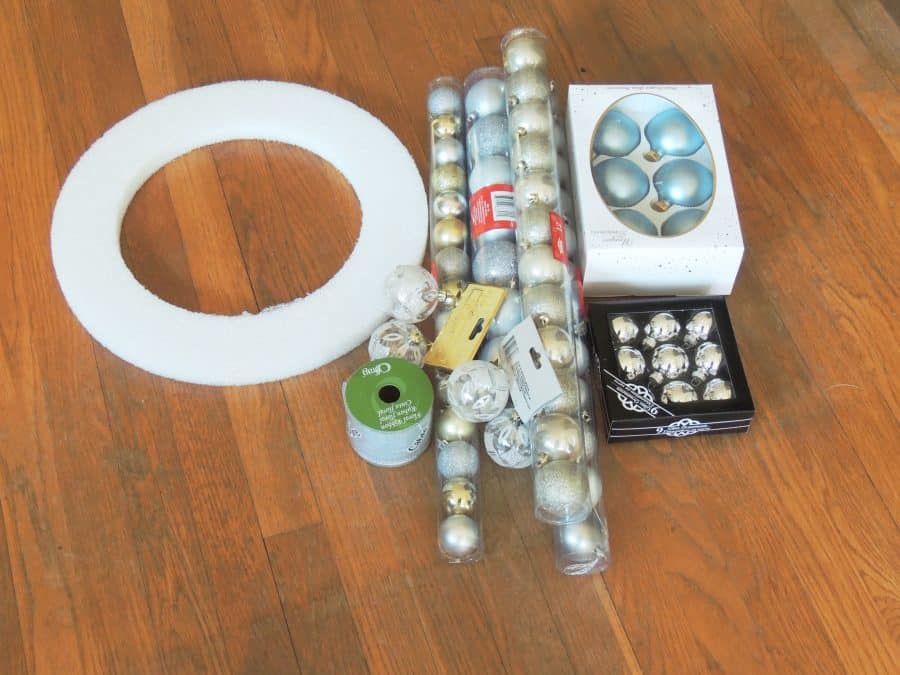 I got all my supplies from the dollar store and spent about $20 in total. Depending on how full you want your wreath, you can expect to need between 100 and 150 ornaments in a variety of sizes.
The first thing you want to do is tie the ribbon around the wreath so that you'll be able to hang it up. This will be covered with ornaments so it's important that you do this first. Then hot glue the biggest ornaments to the outside of the wreath structure.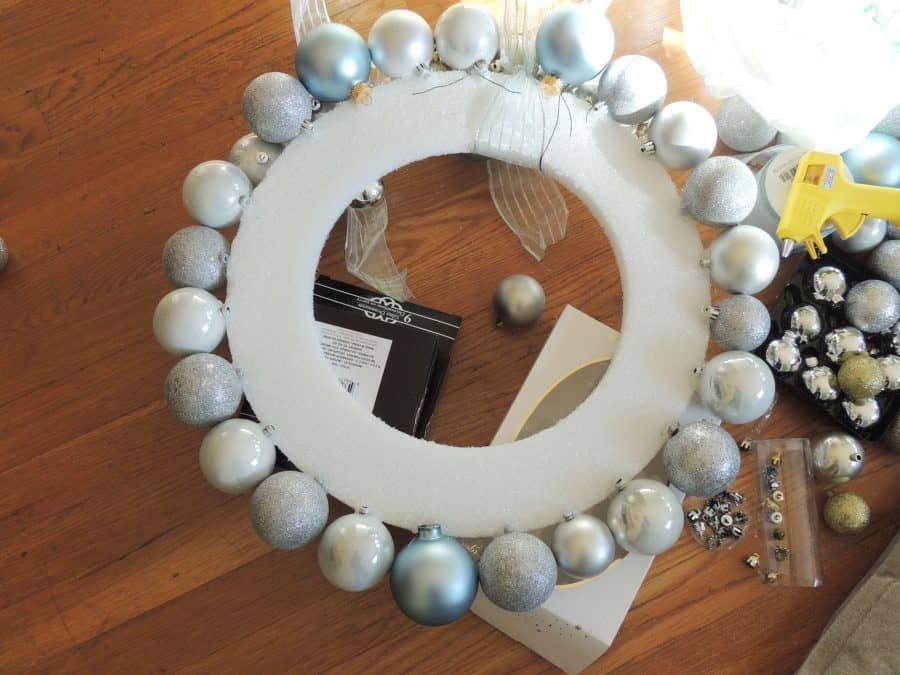 I realized half way through this step that it would have been a good idea to remove the metal pieces on the top of each ornament. So I did that for the rest of them!
When this step is complete, turn the wreath over and start filling it in with more ornaments.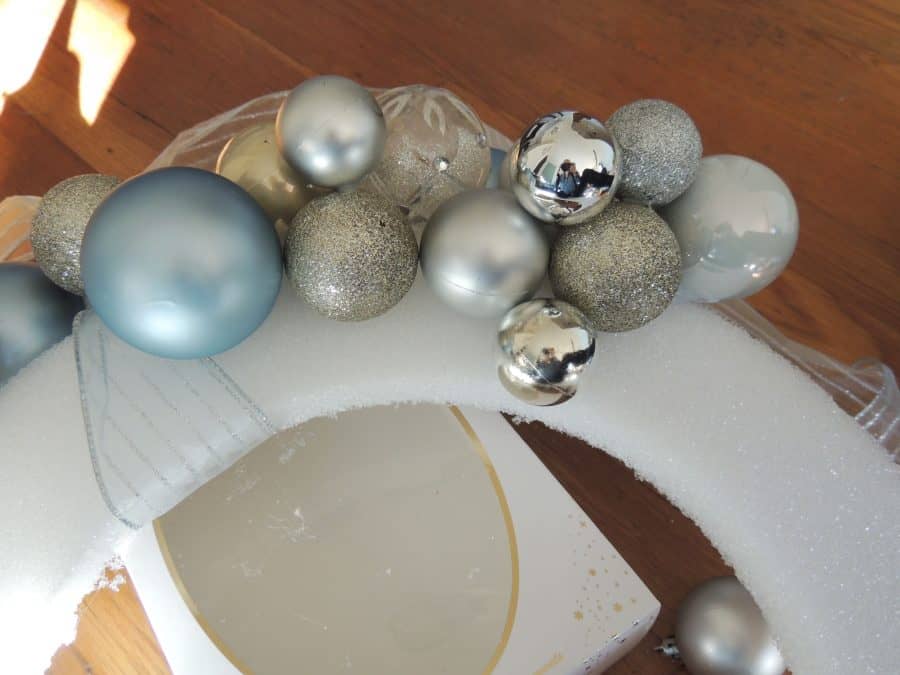 I balanced the wreath on some boxes to make it easier to turn the wreath without putting pressure on the ornaments on the side.
Once the wreath starts to look full, sit it upright and look for more gaps. Fill these in with the smallest ornaments.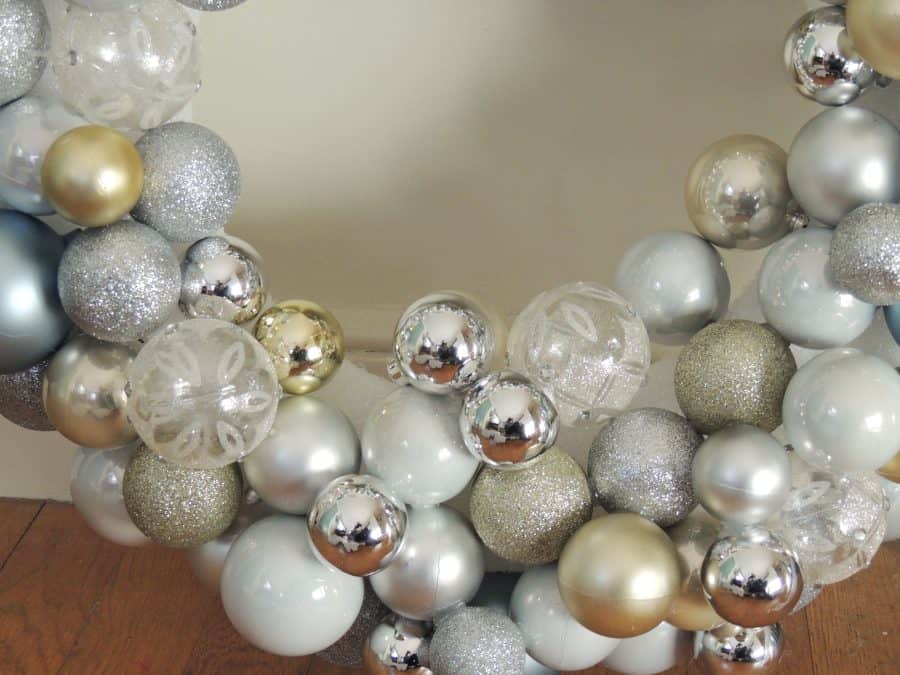 Don't forget to make sure the inside of the wreath doesn't have gaps either!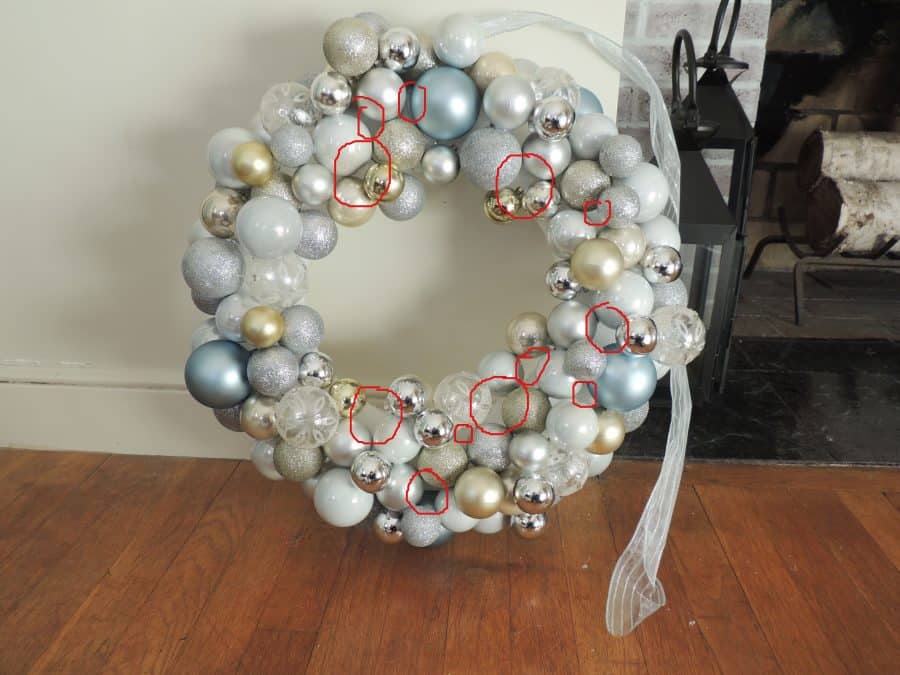 You probably won't get it perfect, but once it's hung up you won't notice the minor gaps! I actually hung a piece of ribbon in front where I couldn't fix a gap that was bothering me.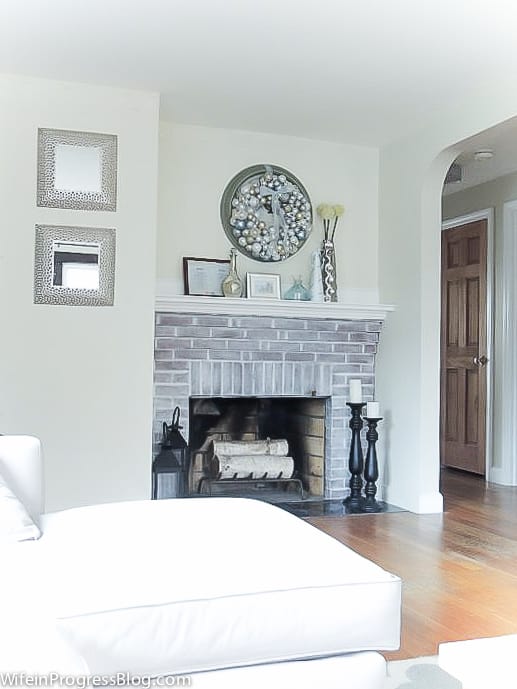 I love that it matches the colors of my living room. Did you notice the little Christmas tree on the mantel? I made that too with a cone form and some wool!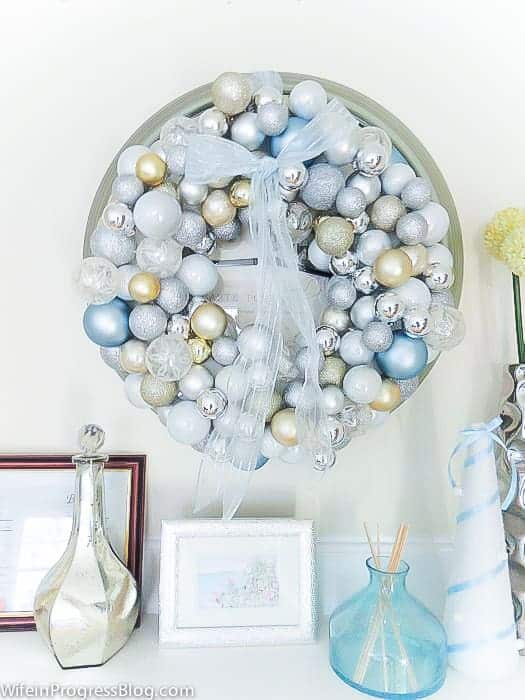 I hope you'll get this fun project a shot yourself. I'd love to see you link up your own versions in the comments!