A review of our Serena and Lily Balboa Counter Stools, after using them daily for several months. How they've held up with 3 young boys and whether I consider them worth the money.
** I was lucky enough to be gifted these counter stools to include in my kitchen remodel **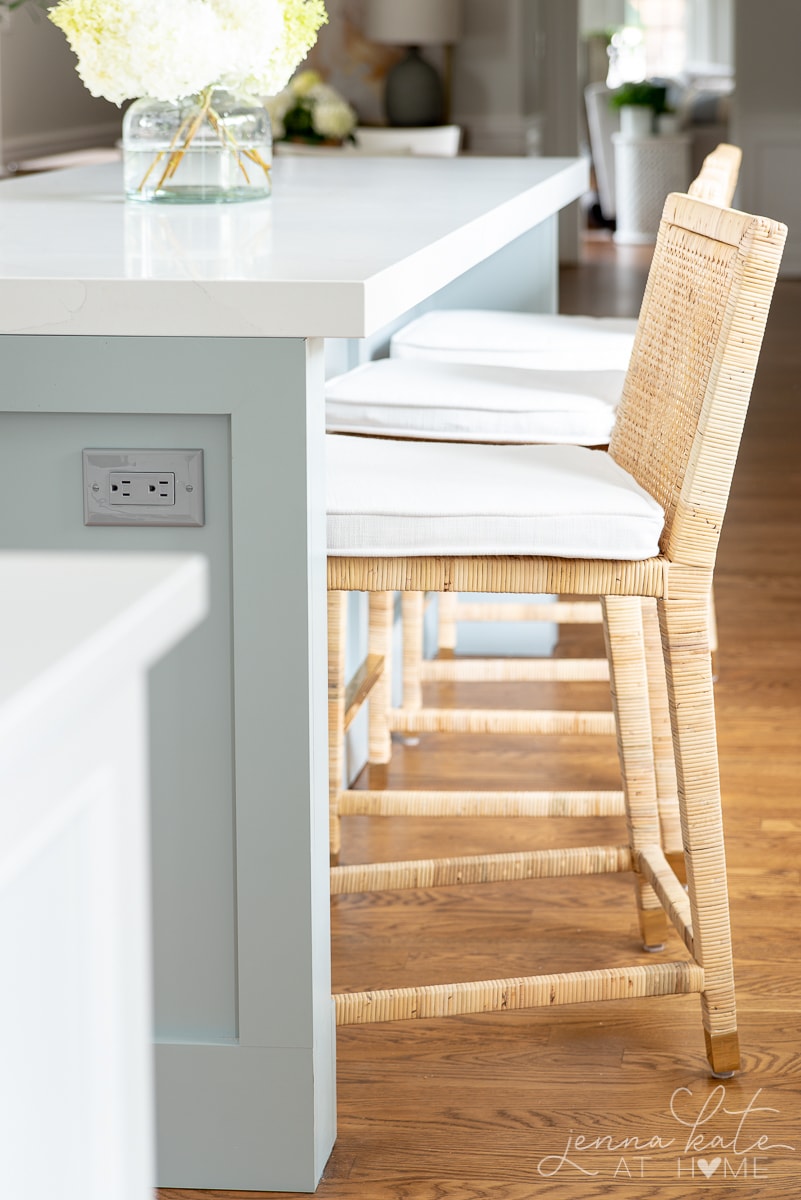 My Initial Impressions
When designing any space, there's usually one piece that you start with as your inspiration, and then you design around it. In the case of my kitchen remodel, I started with the Serena and Lily Balboa Counter Stools and white cabinets.
With numerous delays and set backs to our kitchen remodel, my Balboa Counter Stools actually arrived before demo had even started. Needless to say, I couldn't wait to get a sneak peak of them (even if it meant putting them right back into the box).
My initial impression was one of sheer joy.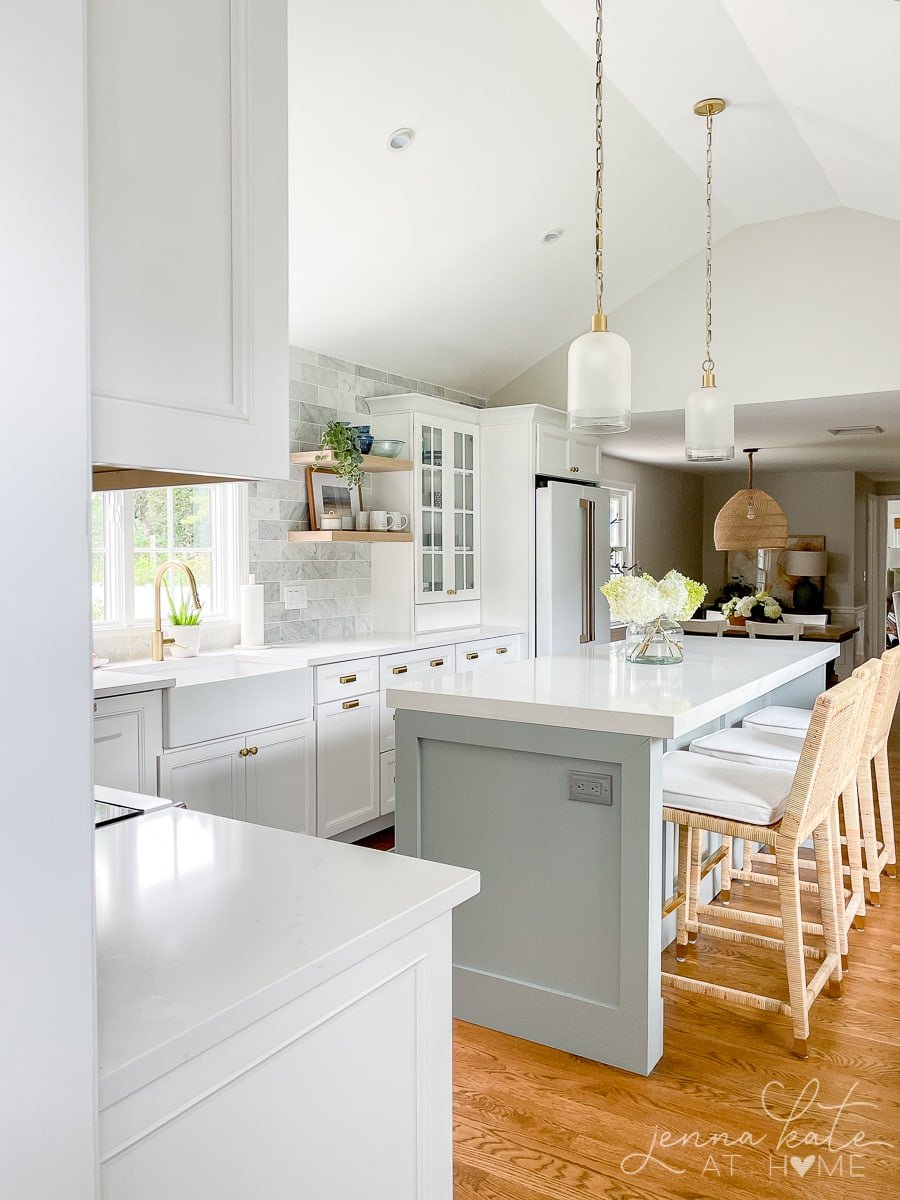 The rattan is the perfect color and the brass accents on the feet and cross bar are the perfect shade of gold. I chose the seat cushion in Perennials Basket Weave in White, and it was the perfect color to pop against the warm wood tones.
Like all of Serena and Lily's products, thought and care was put into the design. They look expensive and feel expensive. Which is good, because they are expensive! But I have to say, if you have your heart set on them, they are worth it.
How's the Quality?
If you've ever owned anything from Serena and Lily, you'll know that the quality of their products is excellent. The counter stools are sturdy, and the rattan is wound tight. The cushion is very comfortable and with the high seat back, the chairs are comfortable to sit in for an extended period of time.
The brass over the cross bar protects the rattan from feet damaging it, while the seat cushions have a non slip pad underneath that means they always stay in place.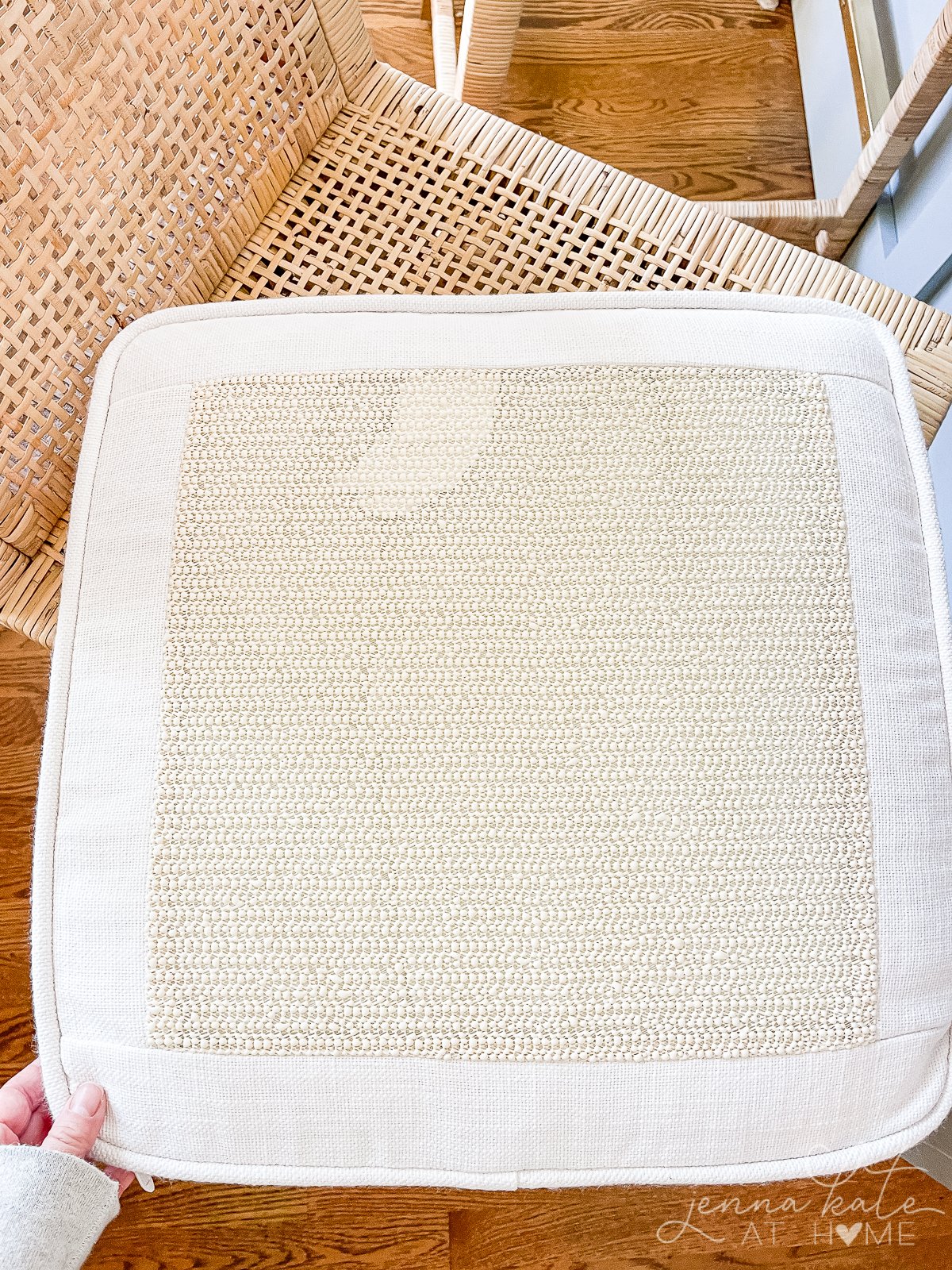 How Do They Hold Up With Kids?
The material on the cushions is stain resistant, so they are easy to wipe down. However, with three young boys – ages 2, 4 and 6 sitting on these chairs multiple times a day, I've had to remove the covers and wash them monthly.
The great news — they wash like a dream and easily go back on the cushions!
I've caught my kids picking at the rattan on several occasions, but luckily everything has remained intact. I think this is a testament to how well they are made.
The rattan itself wipes down easily, too, and doesn't seem to accumulate crumbs like other similar furniture items we've owned in the past have.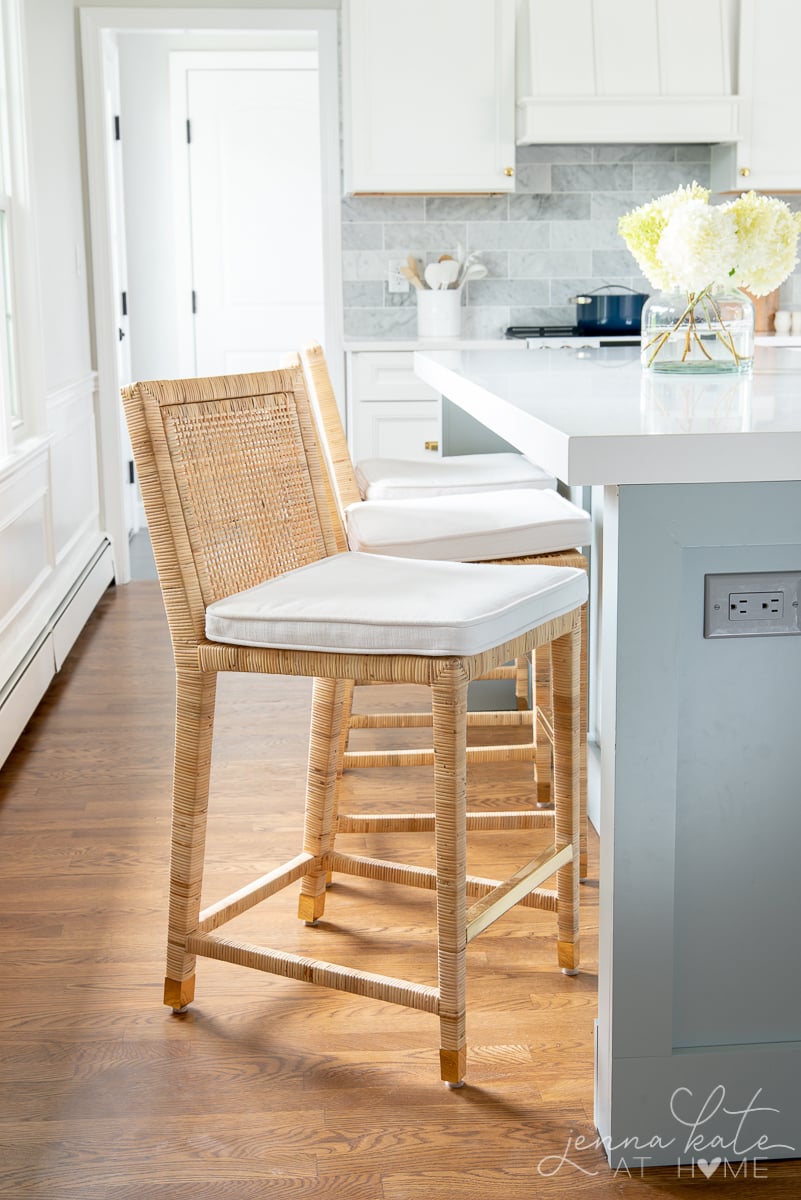 Final Thoughts
I'm so excited for the memories we will make around this island as my kids grow up. From Sunday morning pancakes to holiday baking, this island and these counter stools are going to be a big part of our lives! And I couldn't be happier with my decision to include them in this kitchen remodel.