Gone are the days of decorating every spare inch of space in my home. These days, less is more when ushering in a new season.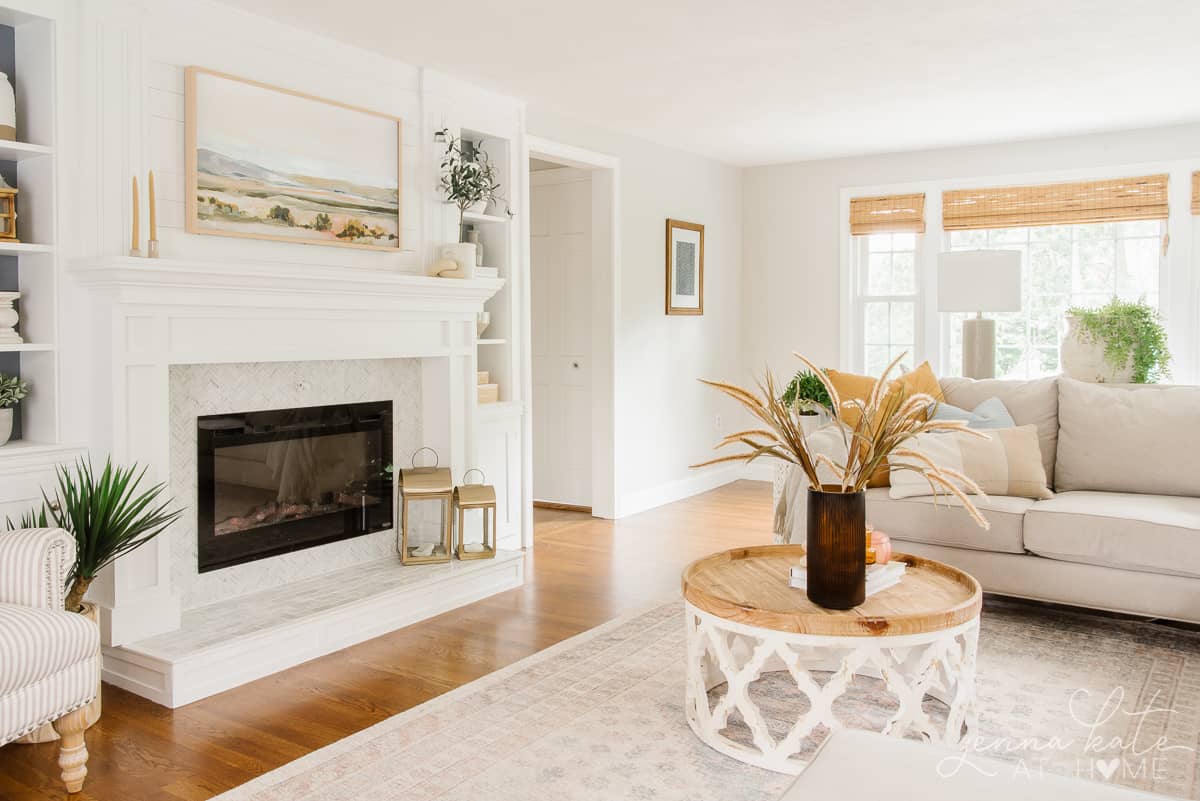 Subtle touches of seasonal color hint at fall, while extra throw pillows and blankets add that much needed cozy factor that we all love as the cooler temperatures approach.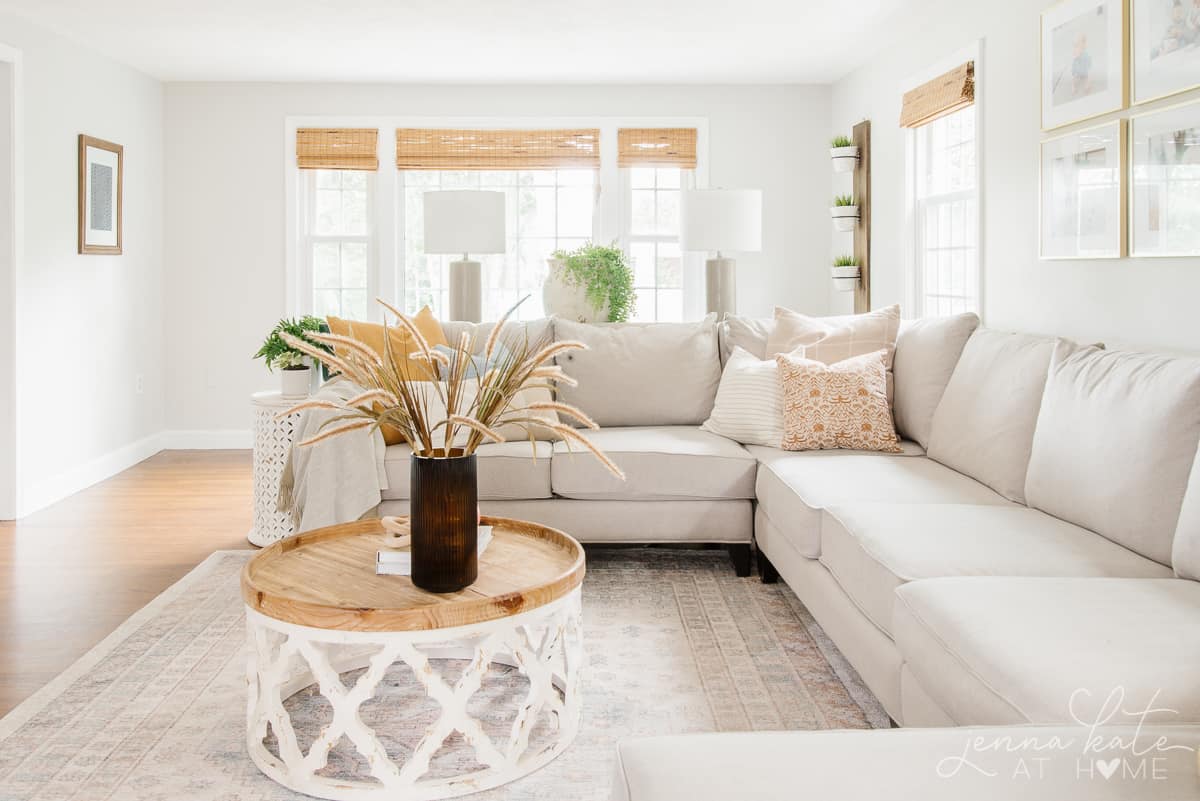 Ever since we remodeled our entire main floor (minus this living room), I've been on a purging spree.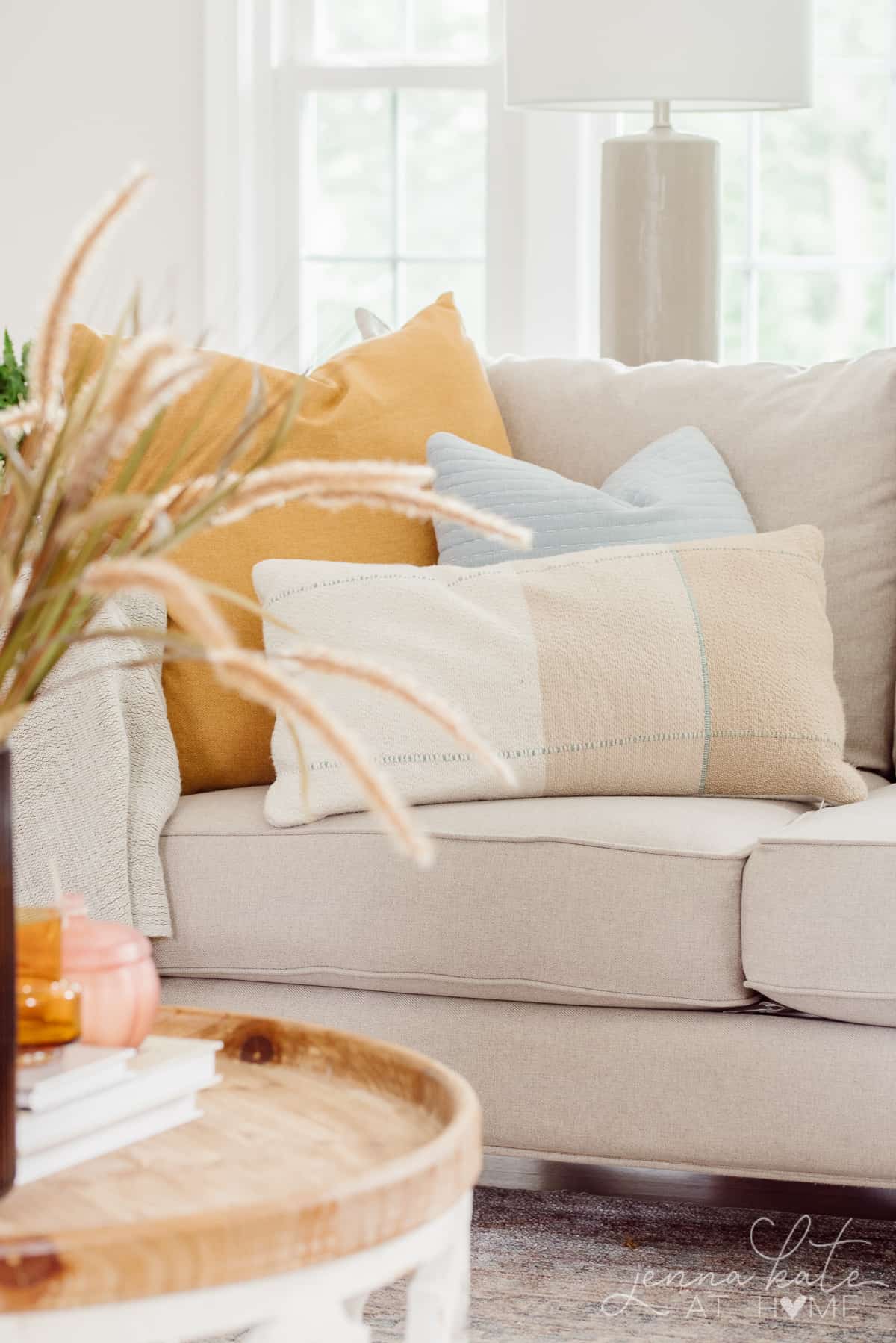 Living in this one room for 12 weeks, with half our house stuffed in here, has given me a new found appreciation for minimalist style. I just want all the extra stuff gone!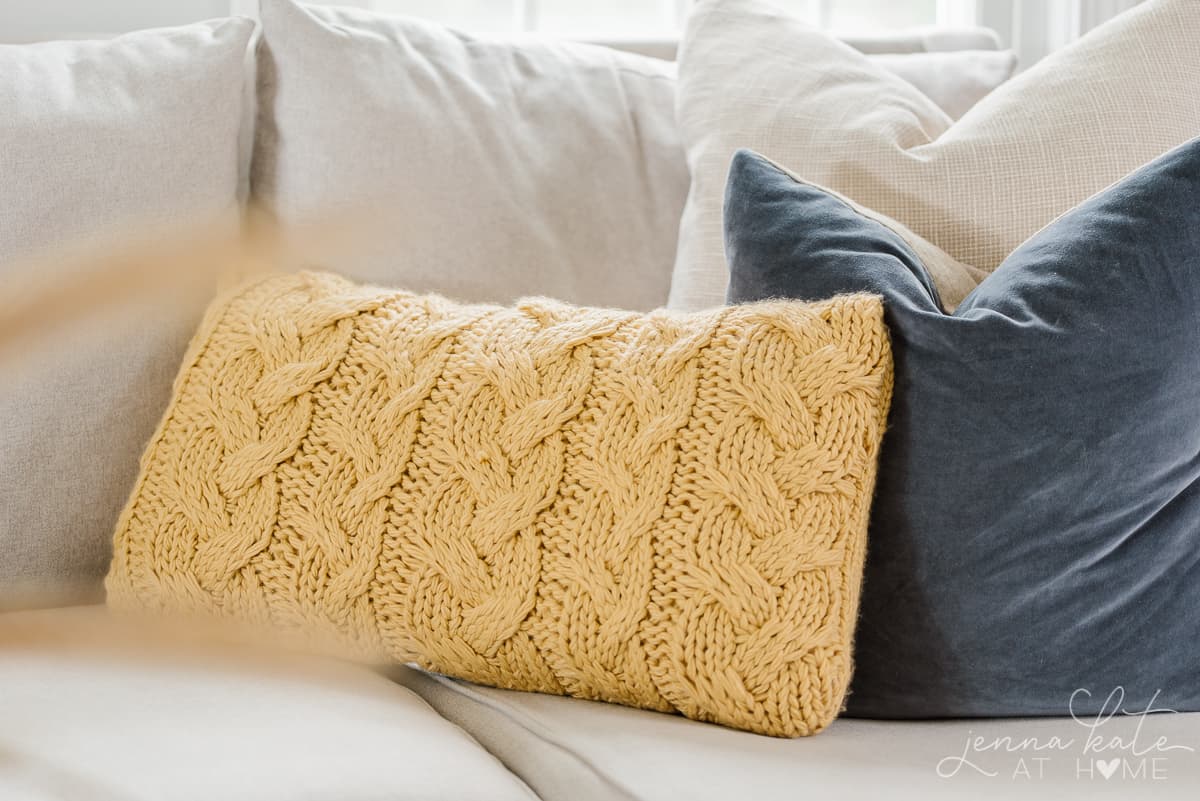 I've really gone back to basics in this space, and I love how much bigger and open it feels as a result.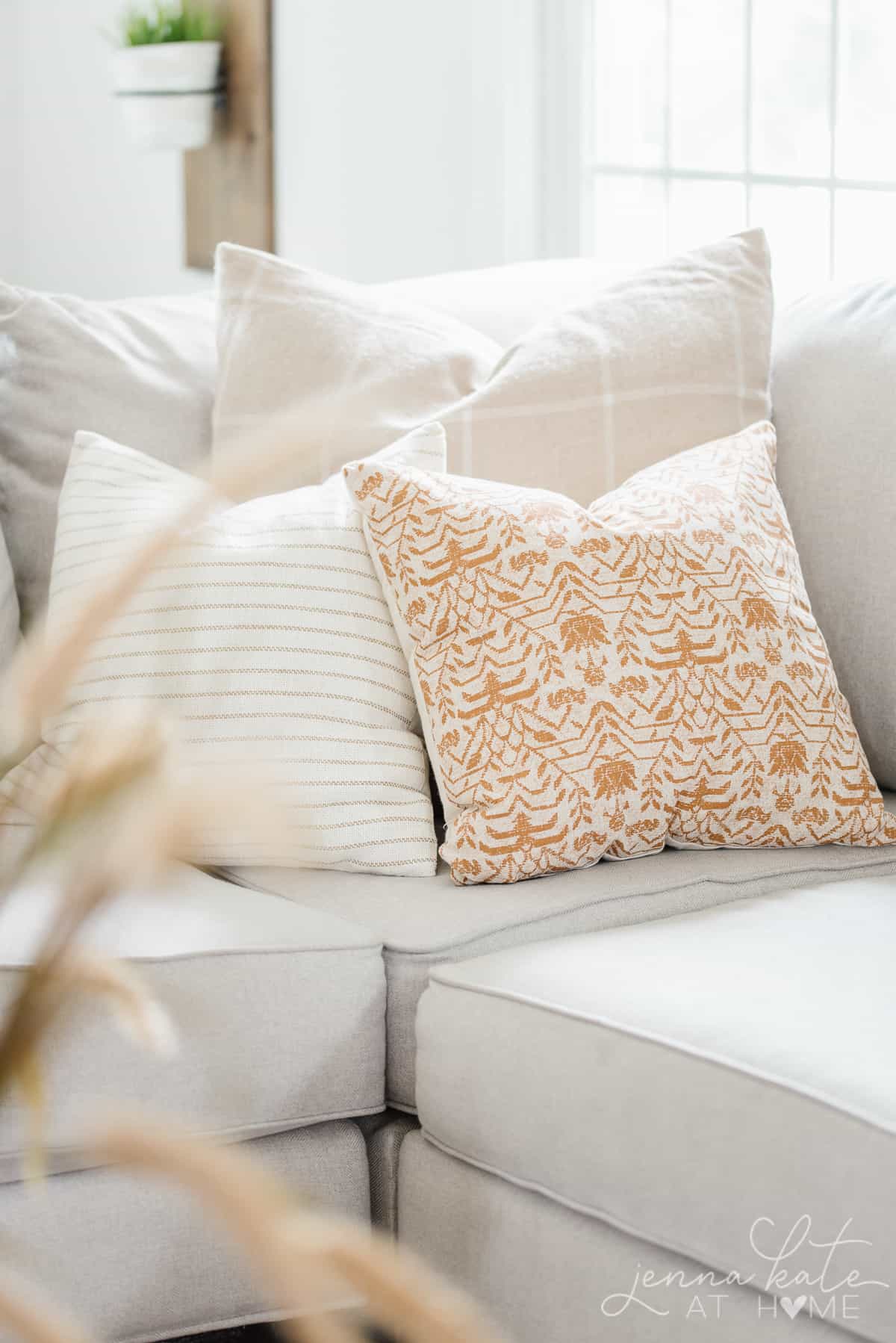 For a subtle touch of fall color, I've incorporate this pretty shade of gold alongside my usual blues and neutrals. It adds just enough warmth and definitely adds that fall feeling.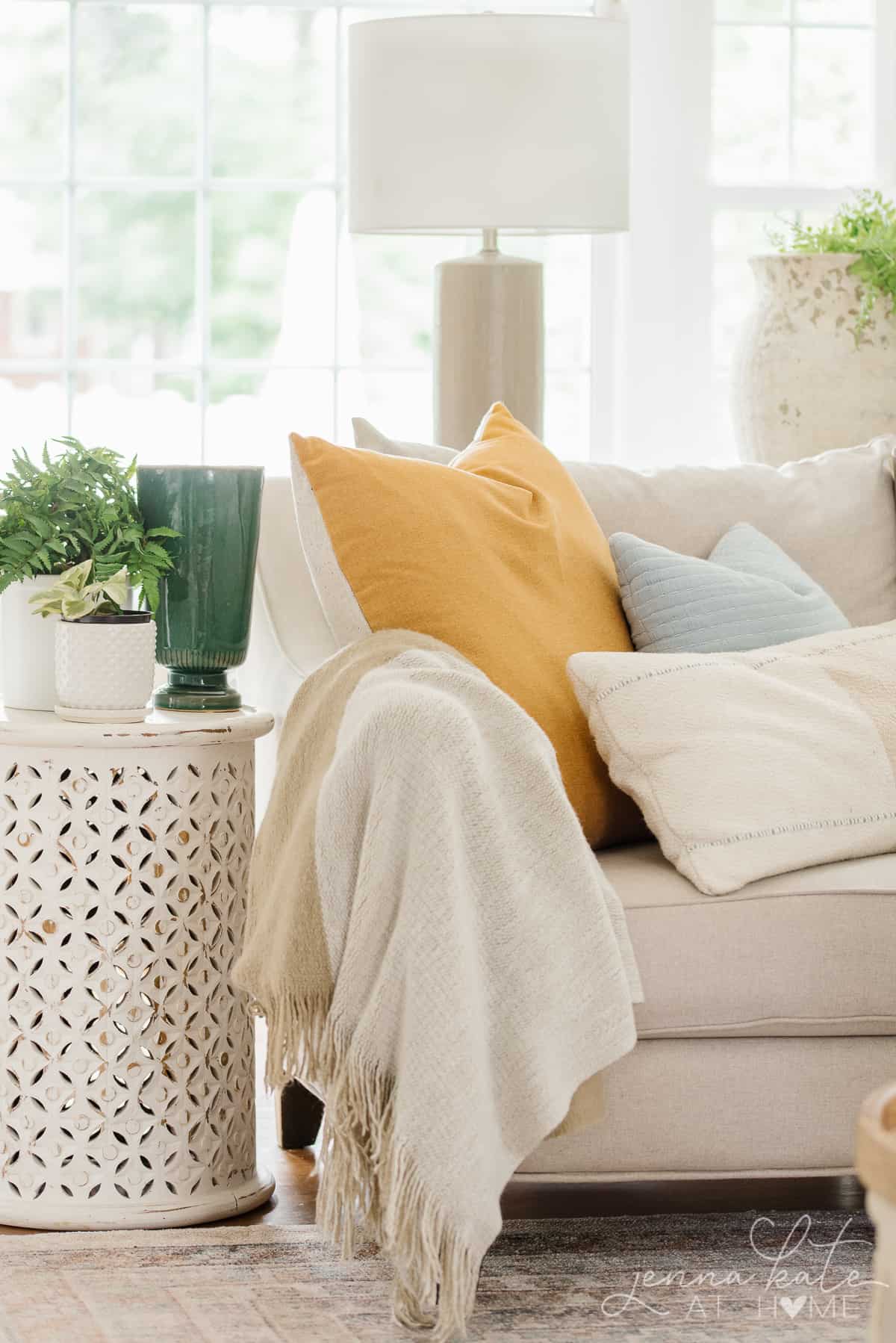 While I'm not quite ready for pumpkin everything yet, I did pick up one of these pretty glass pumpkin candles at Target and I love it on our coffee table.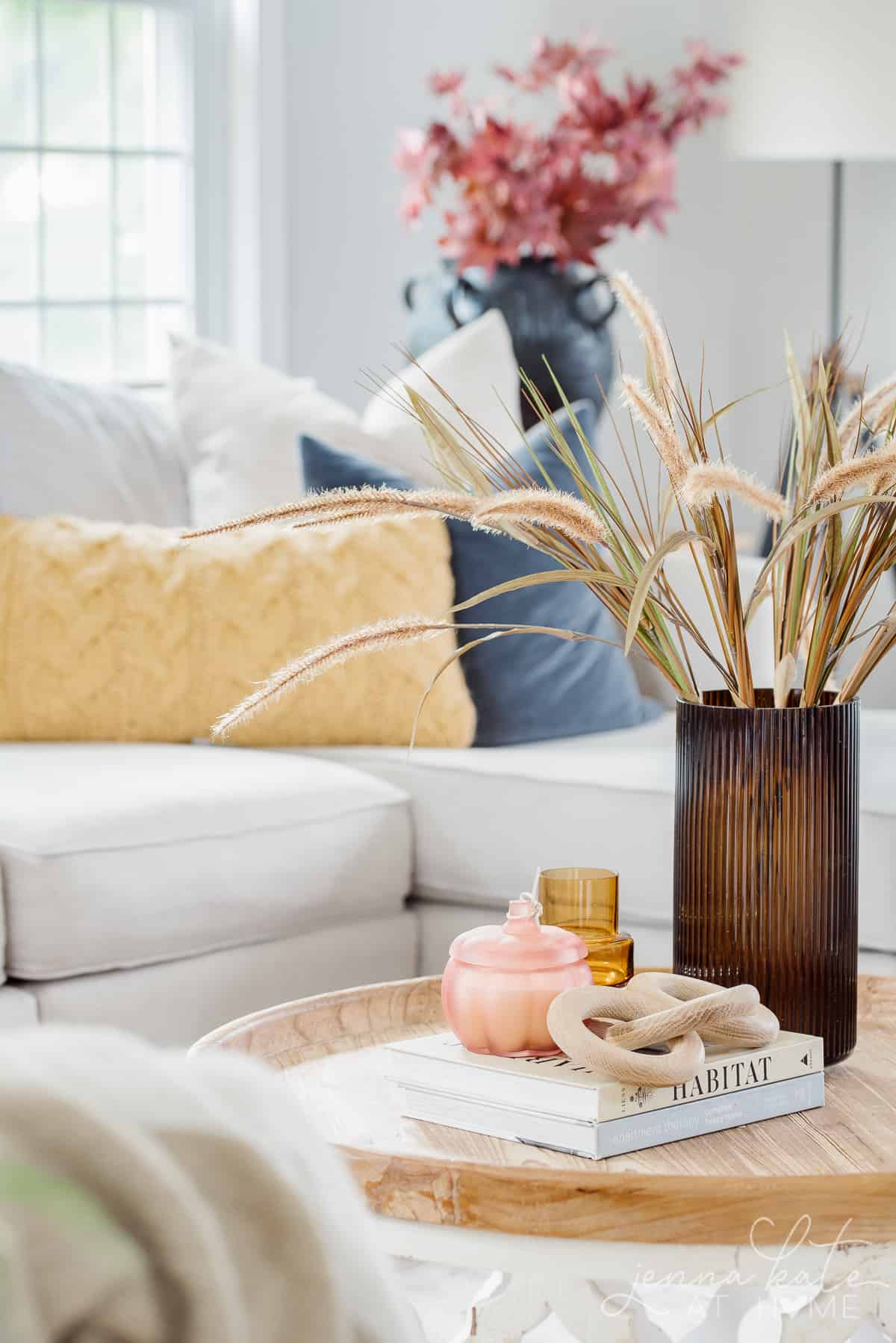 Grasses and pampas (whether real or faux) continue to be a popular trend this year, and I can see why. They add soft color and wonderful texture to any vase.
This particular set was from Michael's last year and I wasn't able to find any when I recently visited, but keep an eye out at your local store.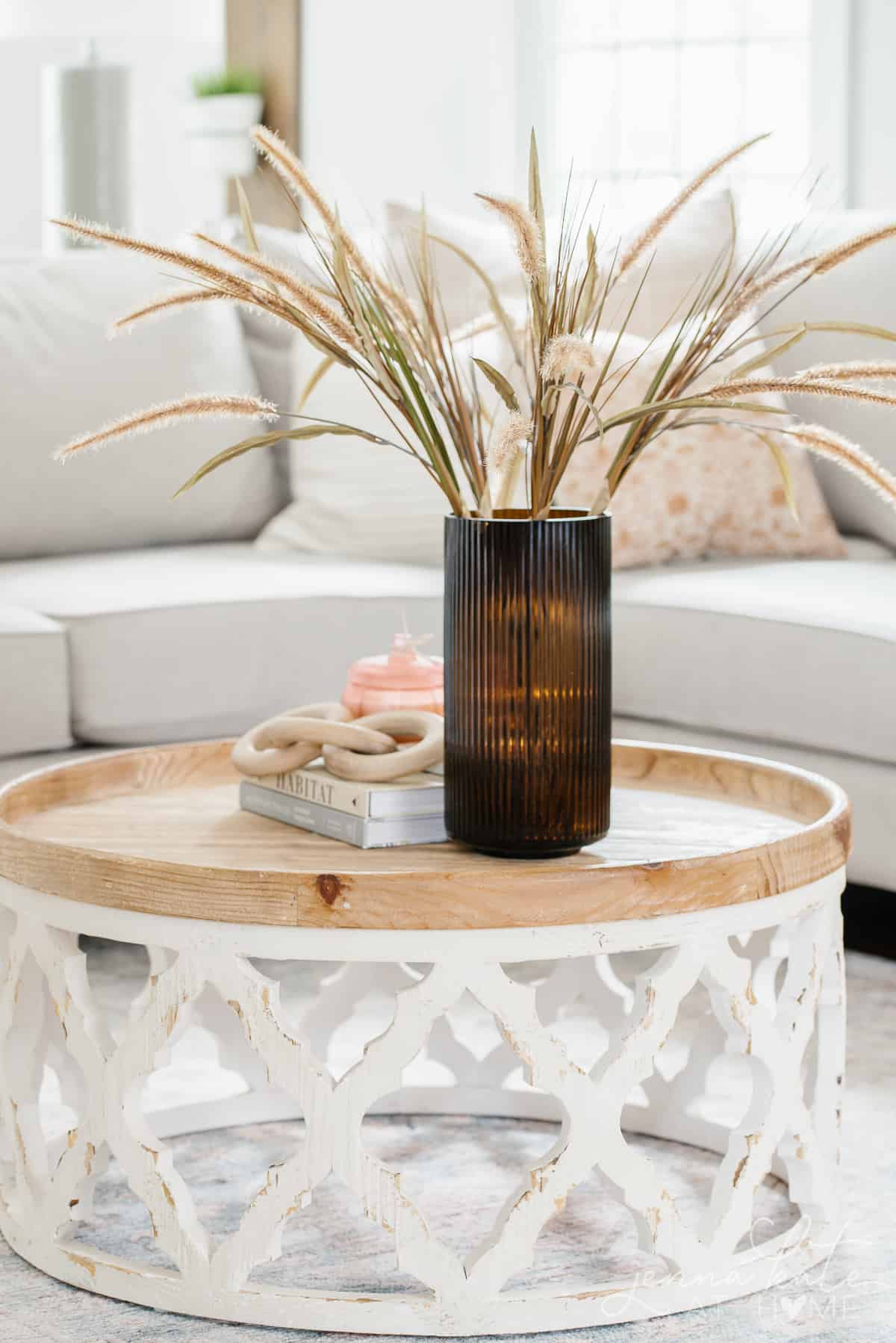 The mantel is uncluttered and simple, the way I like it. I haven't switched up the art on our Frame TV since early summer, and I think this particular print still works for the fall.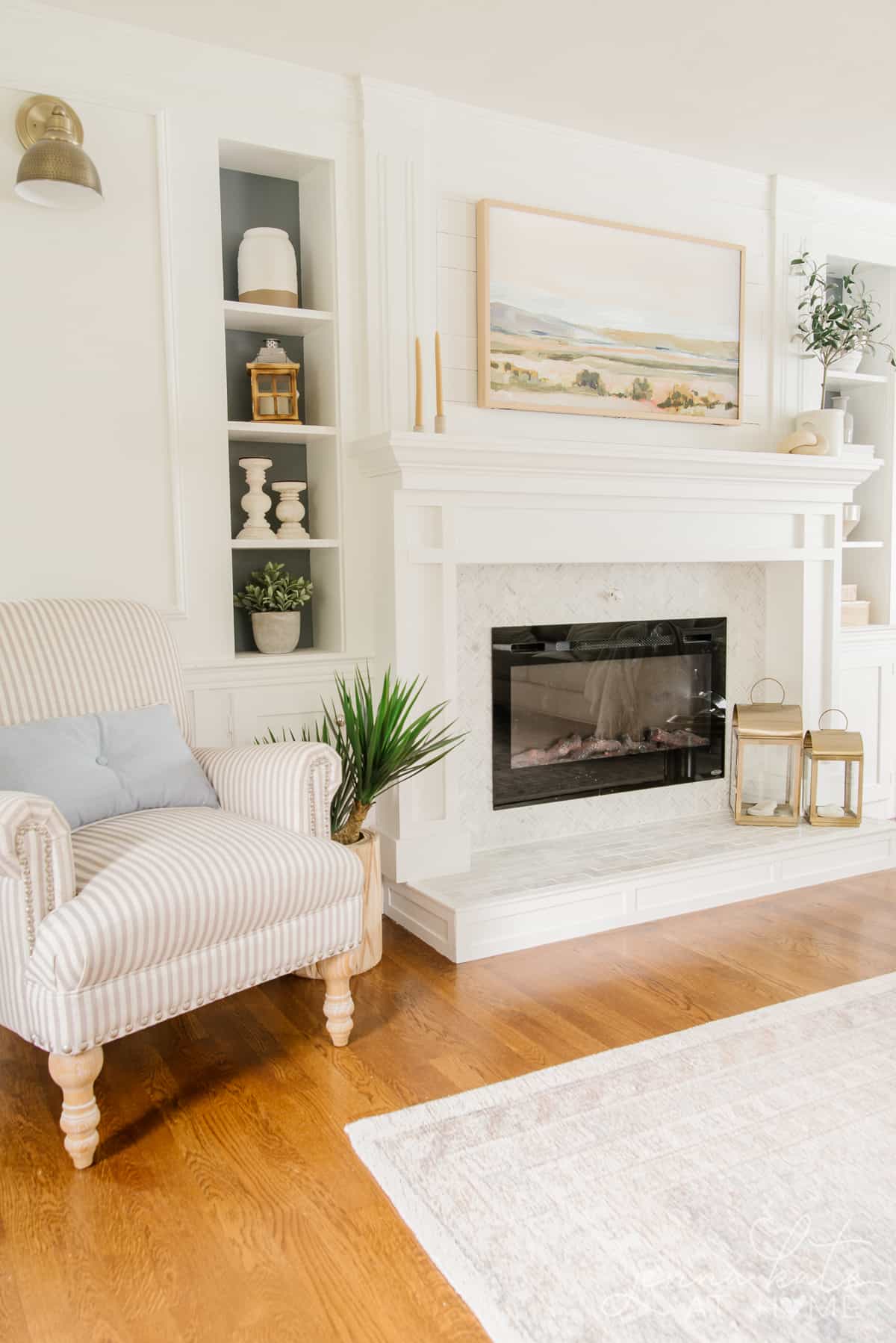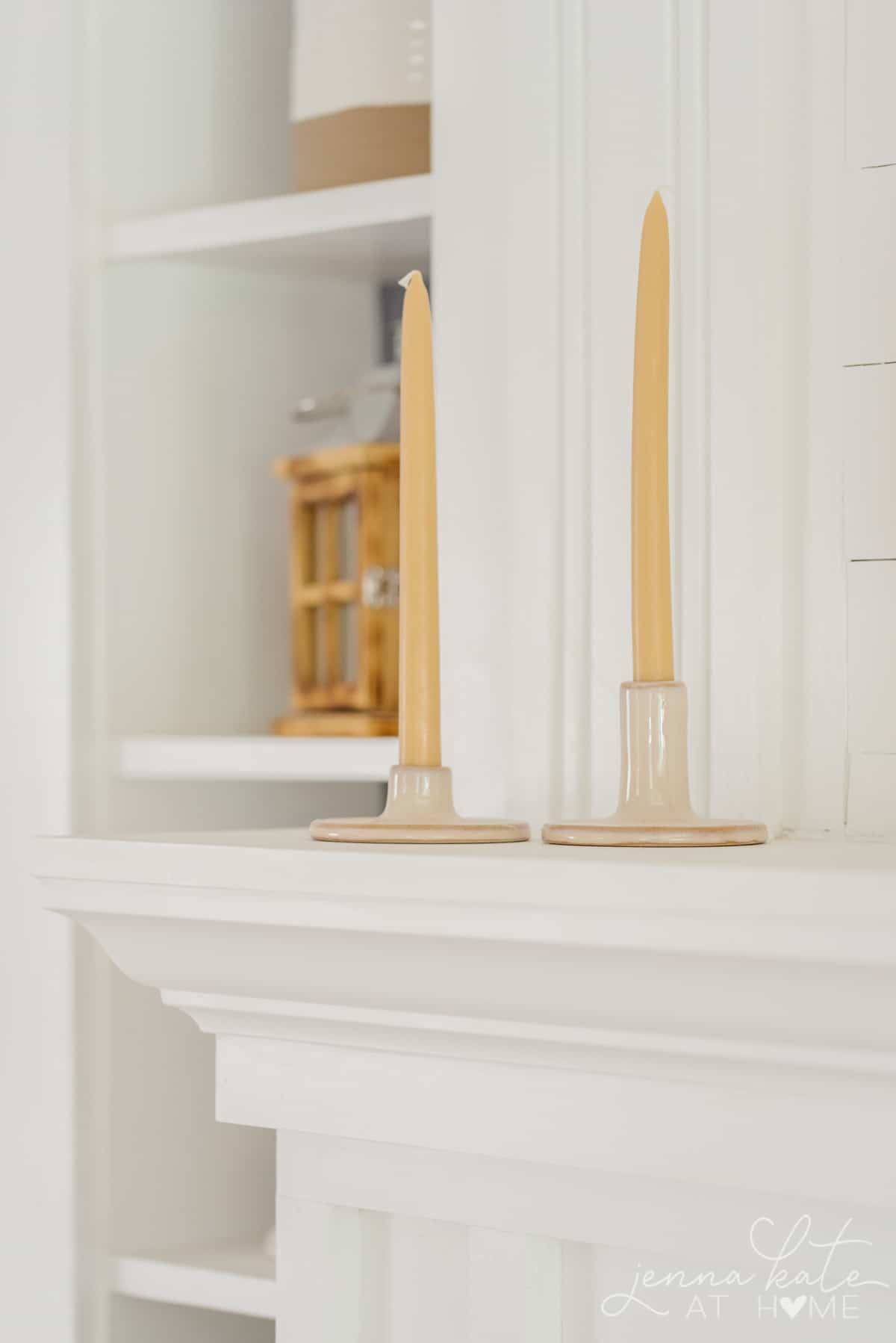 Moving into the kitchen — it's only been a couple of months since our remodel was completed and I'm still enjoying our beautiful new space.
I brought in an oversized vase with faux olive branches that add a little wow factor next to the sink.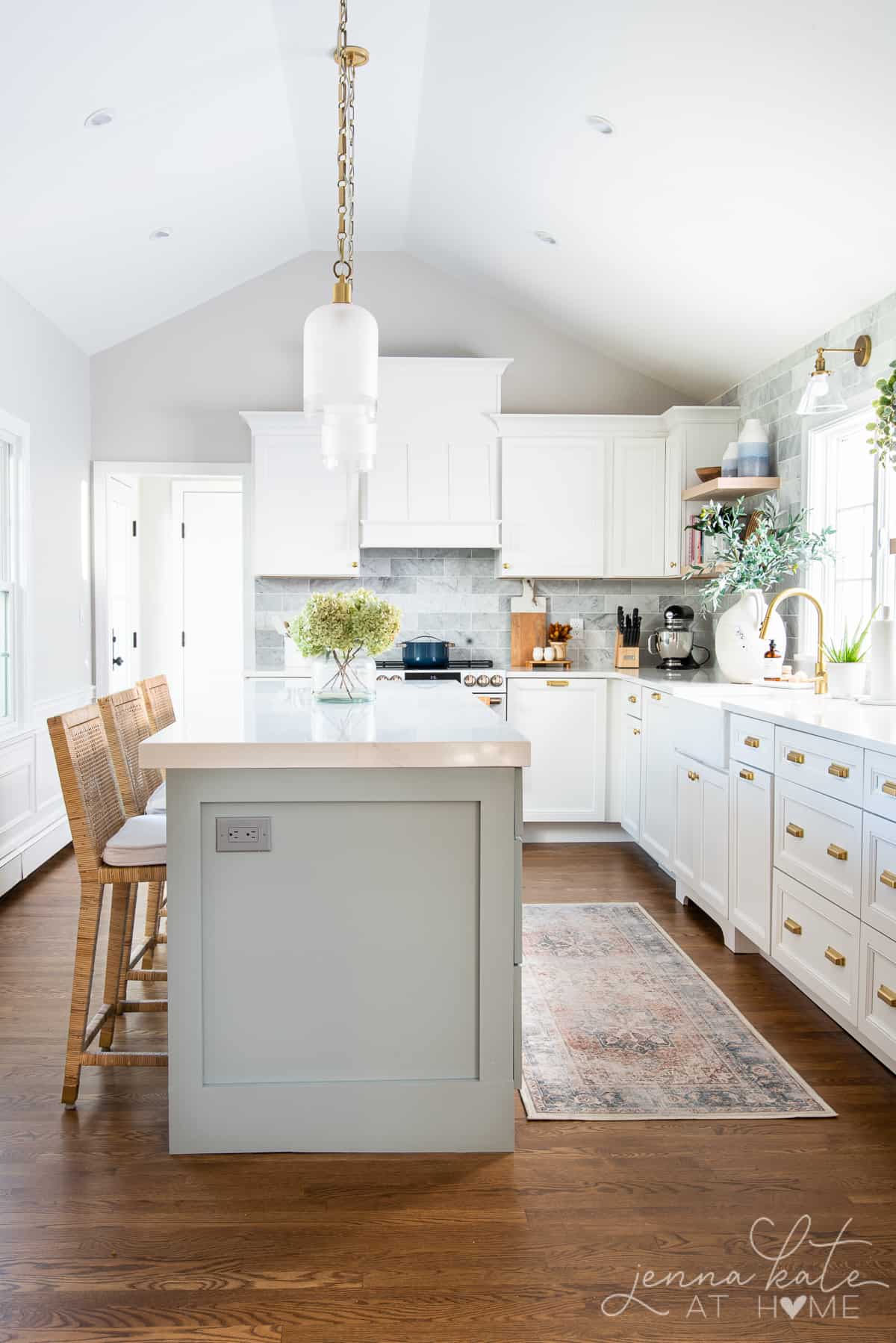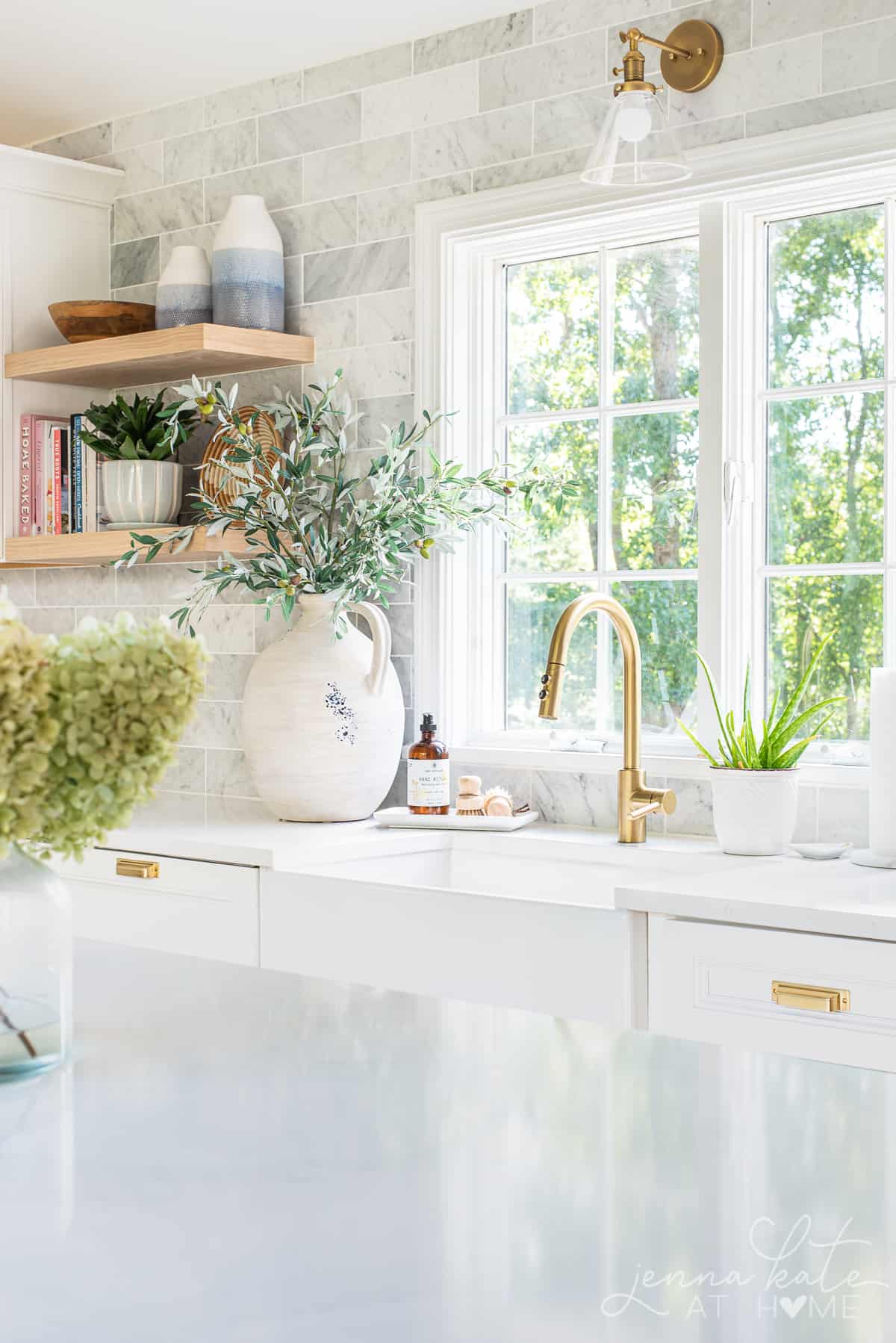 The same golden shade that I used in the living room is mirrored in a simple hand towel as well a sweet little touch of color next to the stove.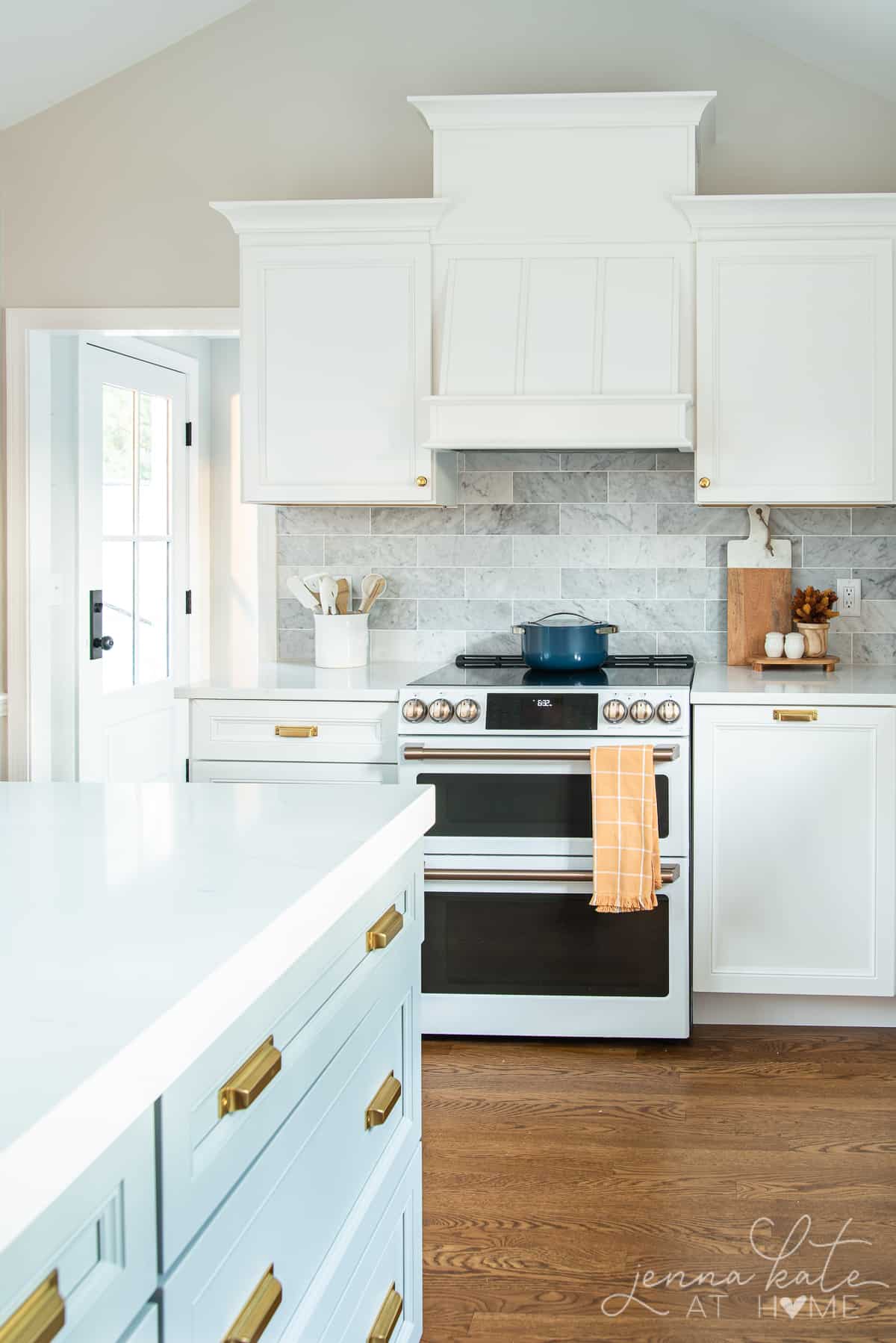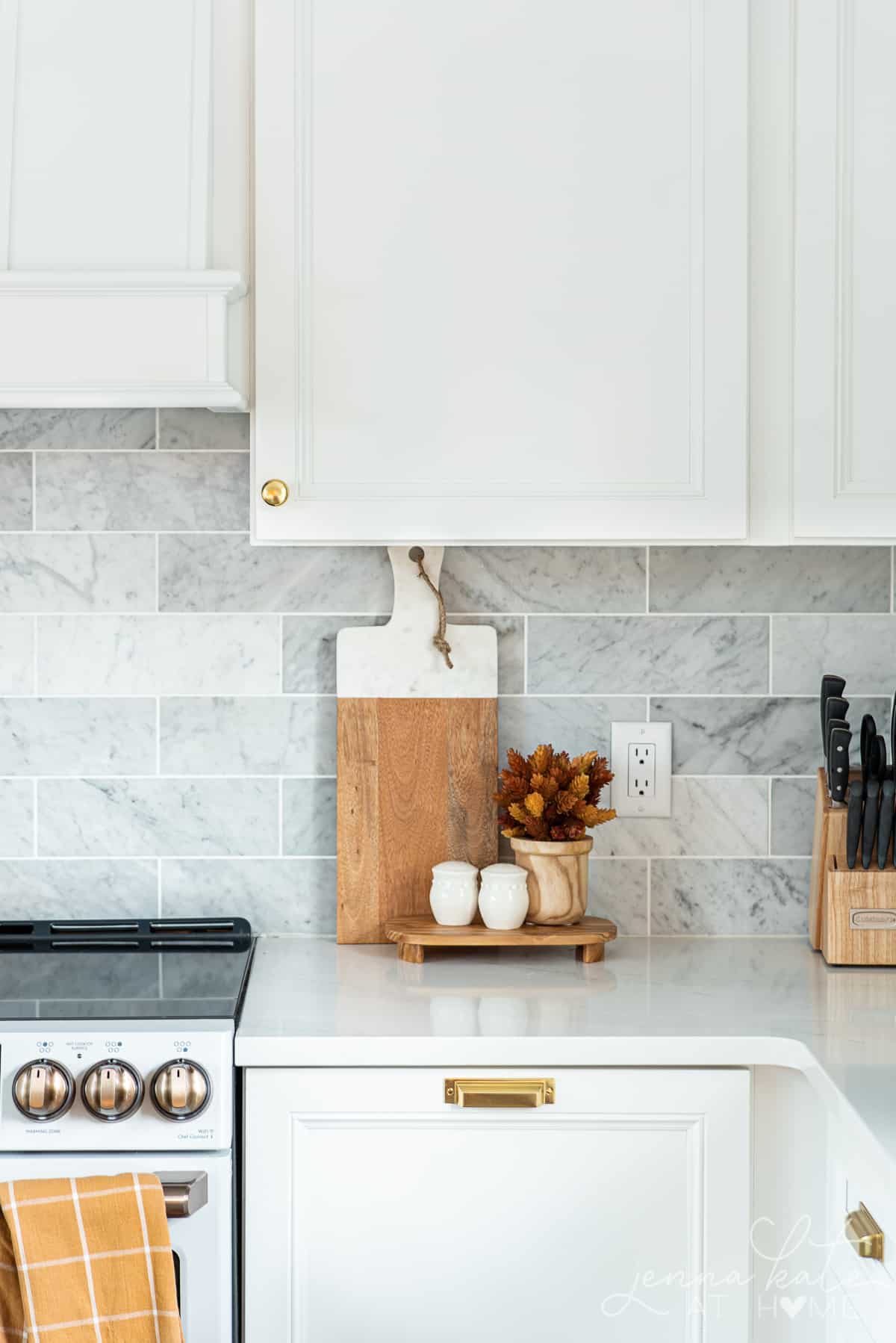 Finally, a simple ceramic pumpkin on the shelf finishes off my subtle touches of fall in the kitchen!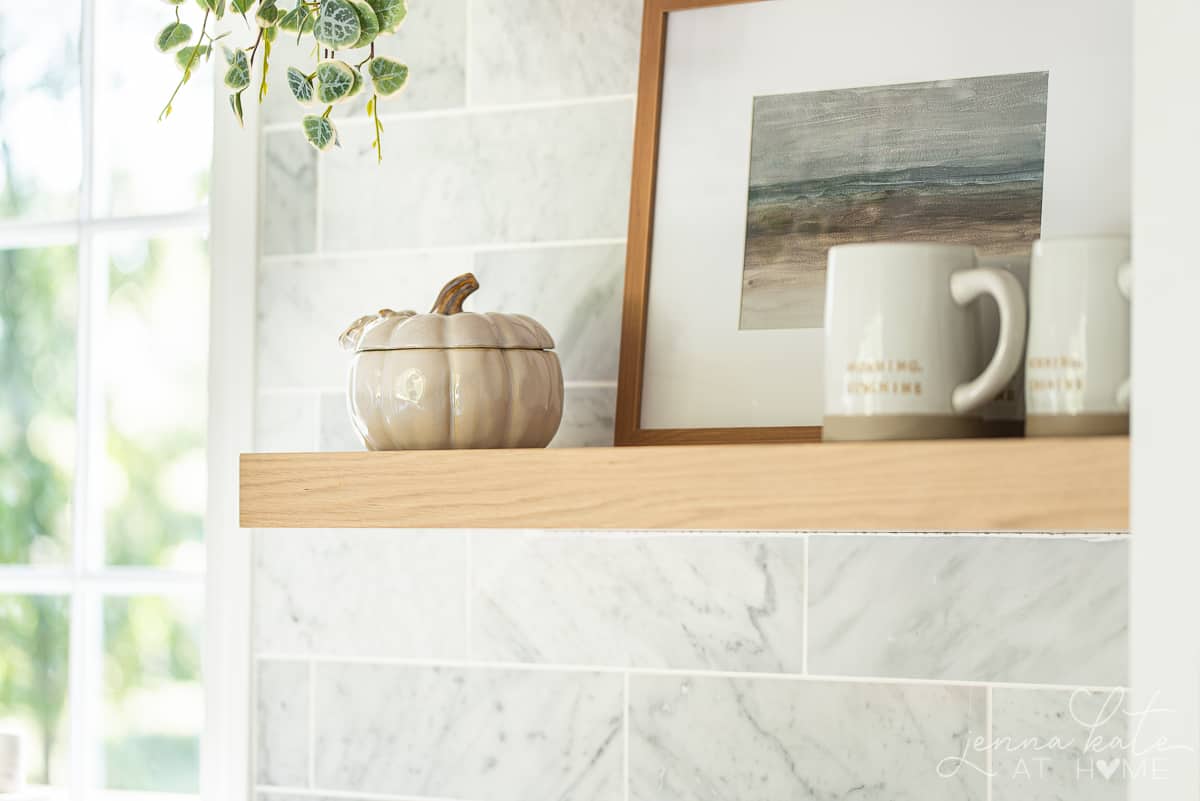 What do you think of my simple and subtle fall decor? Will you embrace a more minimalistic approach to decorating your home for the season? Let me know in the comments!
Other Fall Posts You'll Like