This post is sponsored by Walmart but all thoughts & opinions are my own.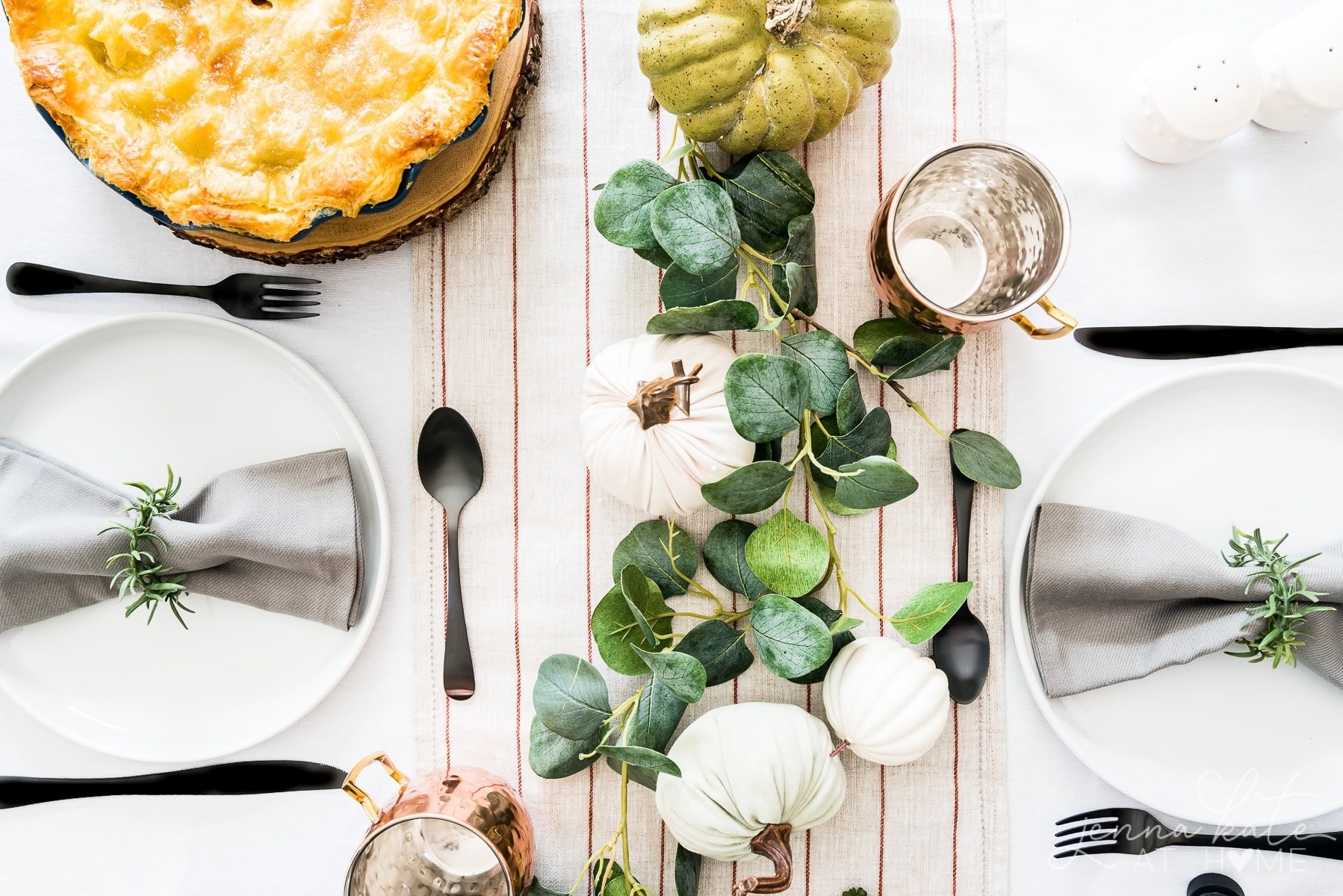 Recently on a trip to Walmart, I came across this black flatware set and immediately had a vision for a fall table setting that would be unlike anything I'd done in the past.
*Posts on JennaKatetatHome.com may contain affiliate links. See full disclosure HERE*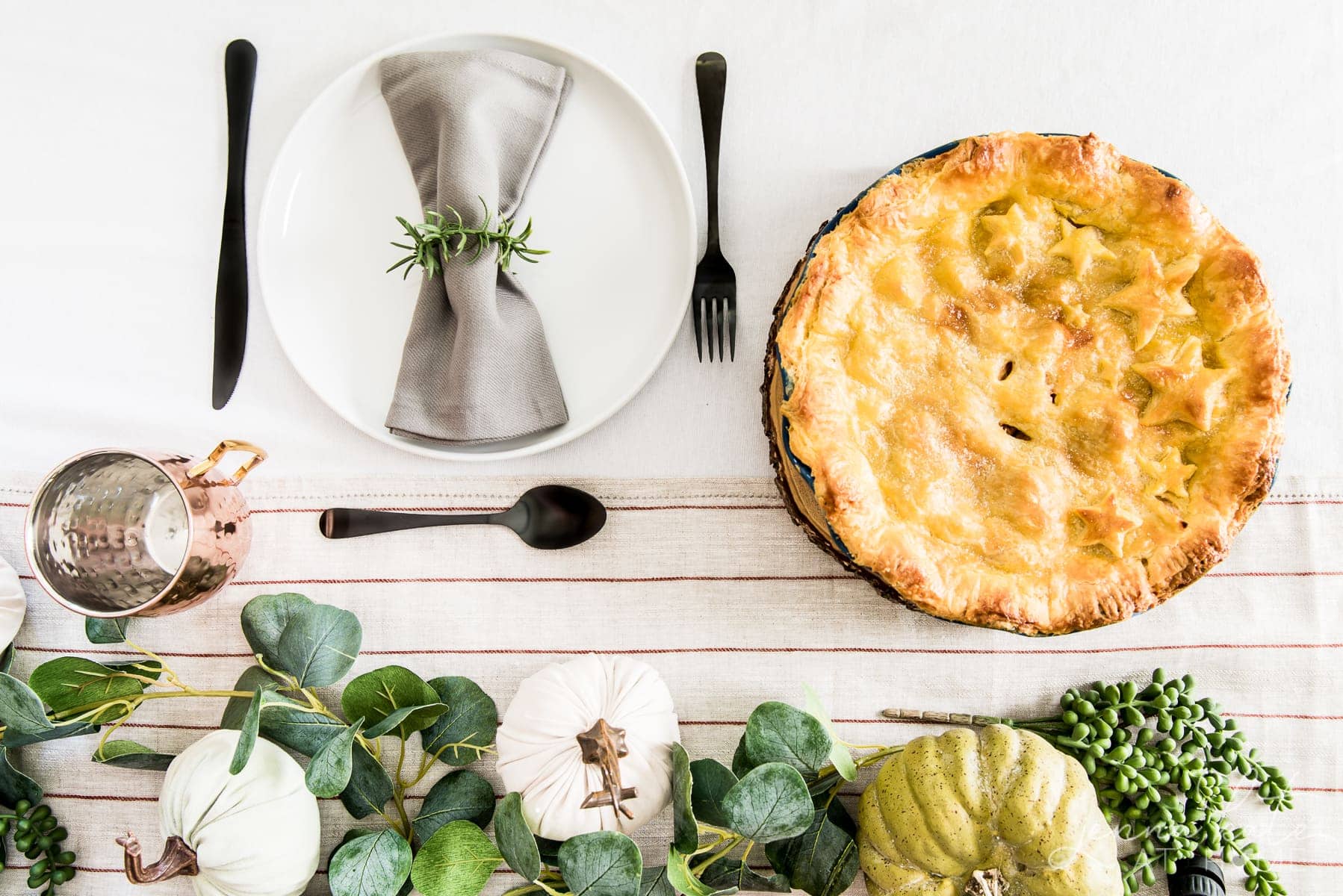 I grabbed a set (for only $20!), a new runner and some gray napkins and set off home ready to make my vision a reality.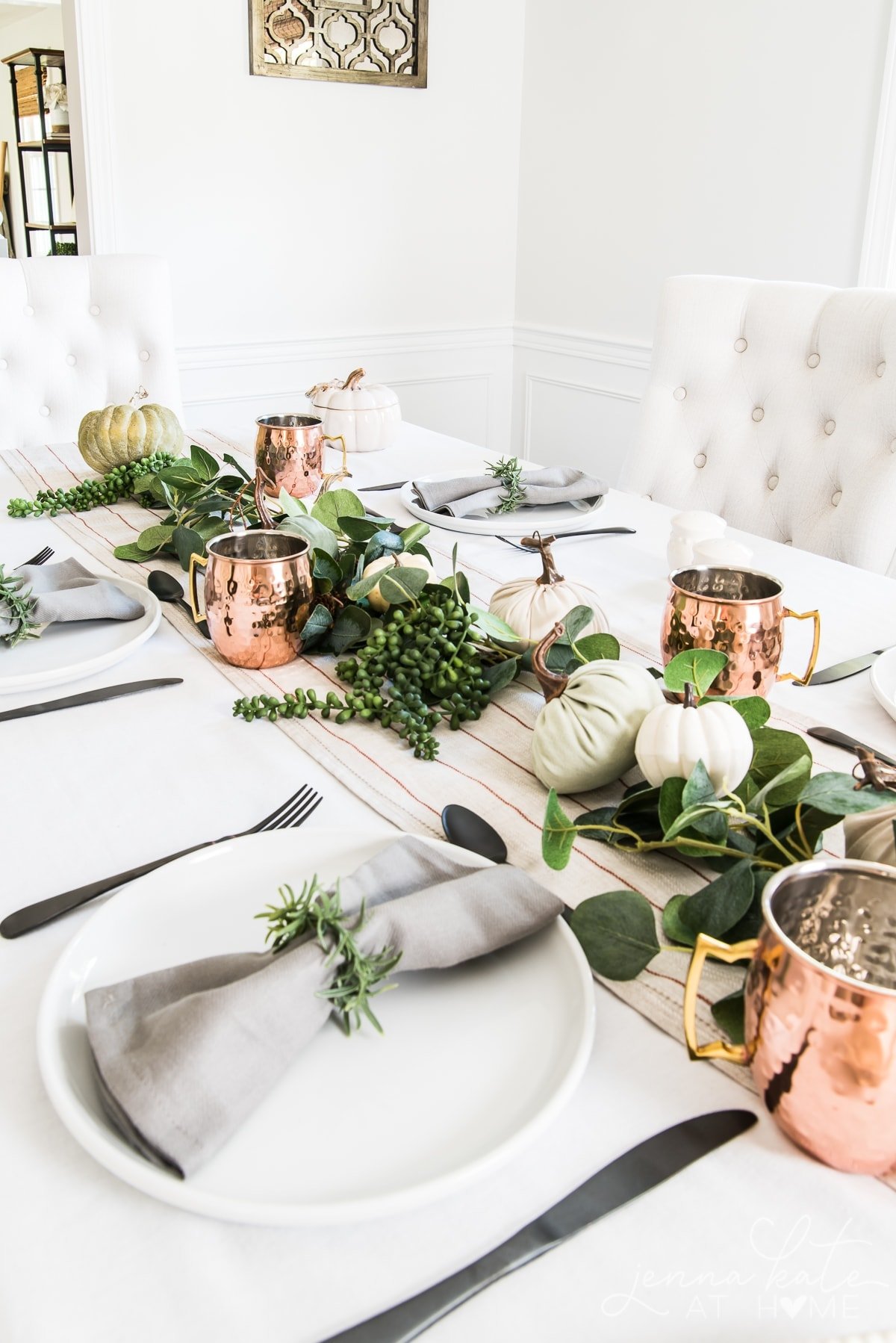 Most of the greenery I stole from my fall mantel (see that here) and it will be going back but I wanted to show you how pretty the greens were with the gray, black and copper. Totally out of the realm of the light and bright colors I usually go for, but I'm so obsessed with how this looks!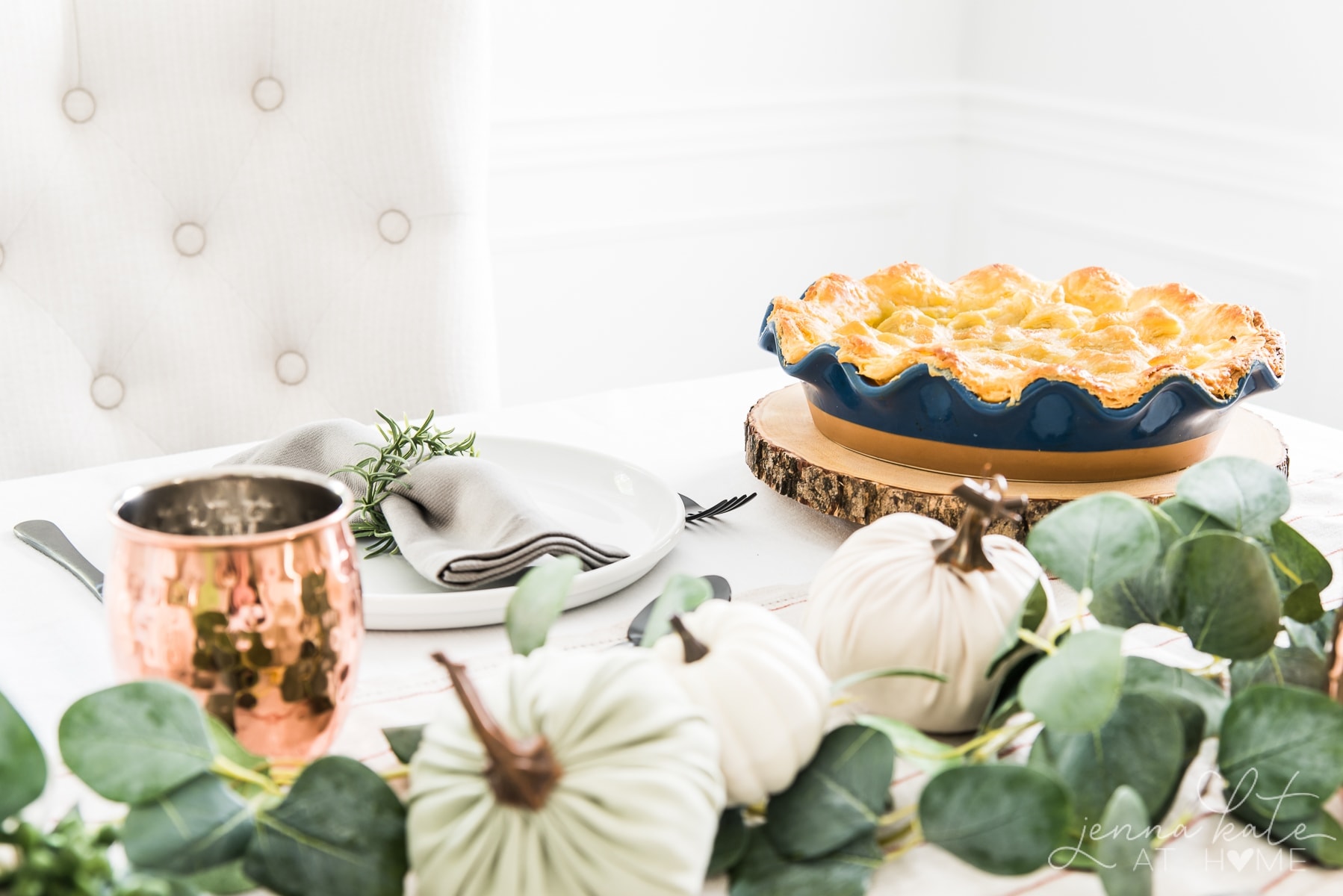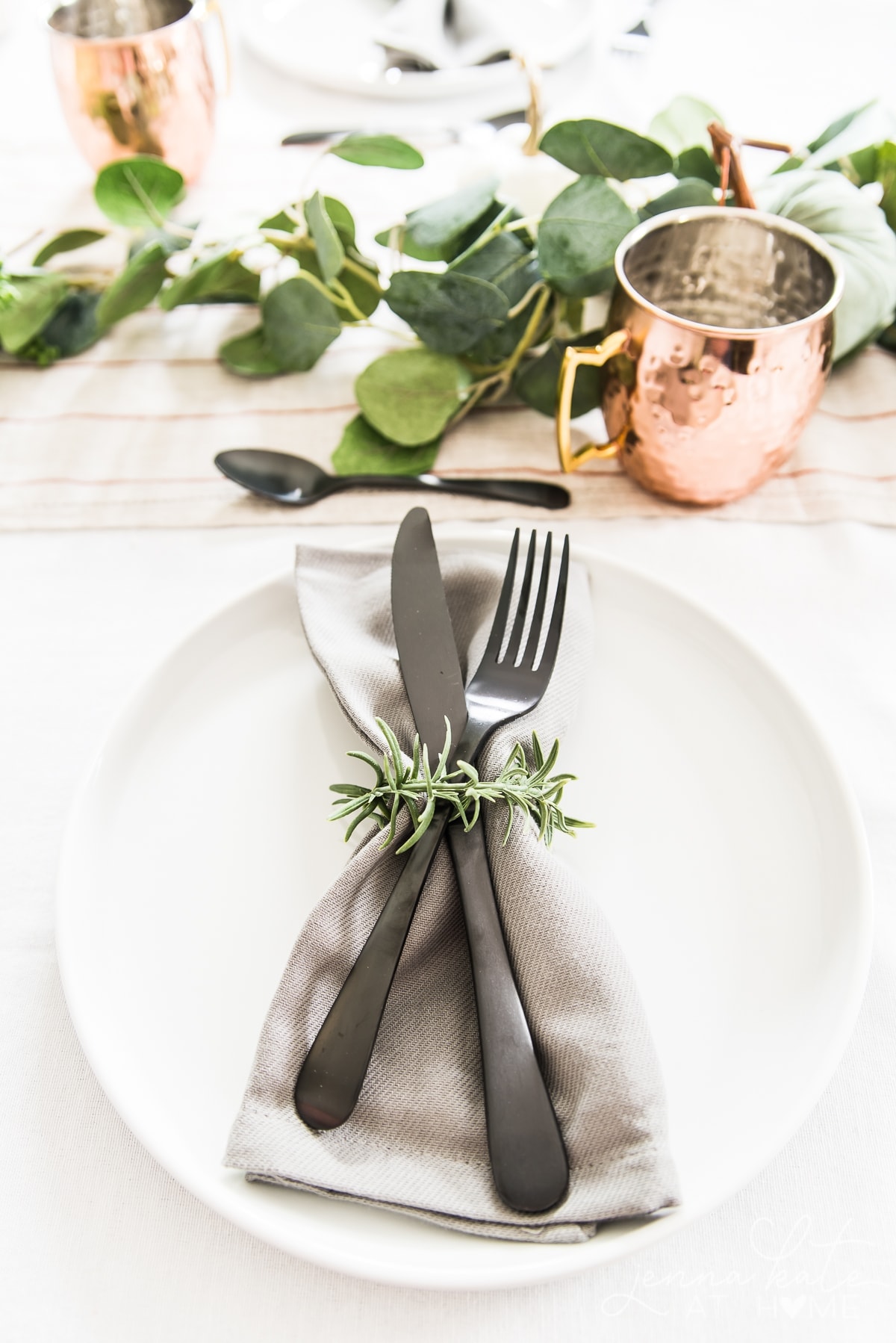 I'm calling it a Contemporary Fall Harvest tablescape – it's definitely more modern than the oranges and reds you might traditionally associate with "fall harvest" themed anything – but with the apple pie, eucalyptus and pumpkins, it technically still is harvest themed!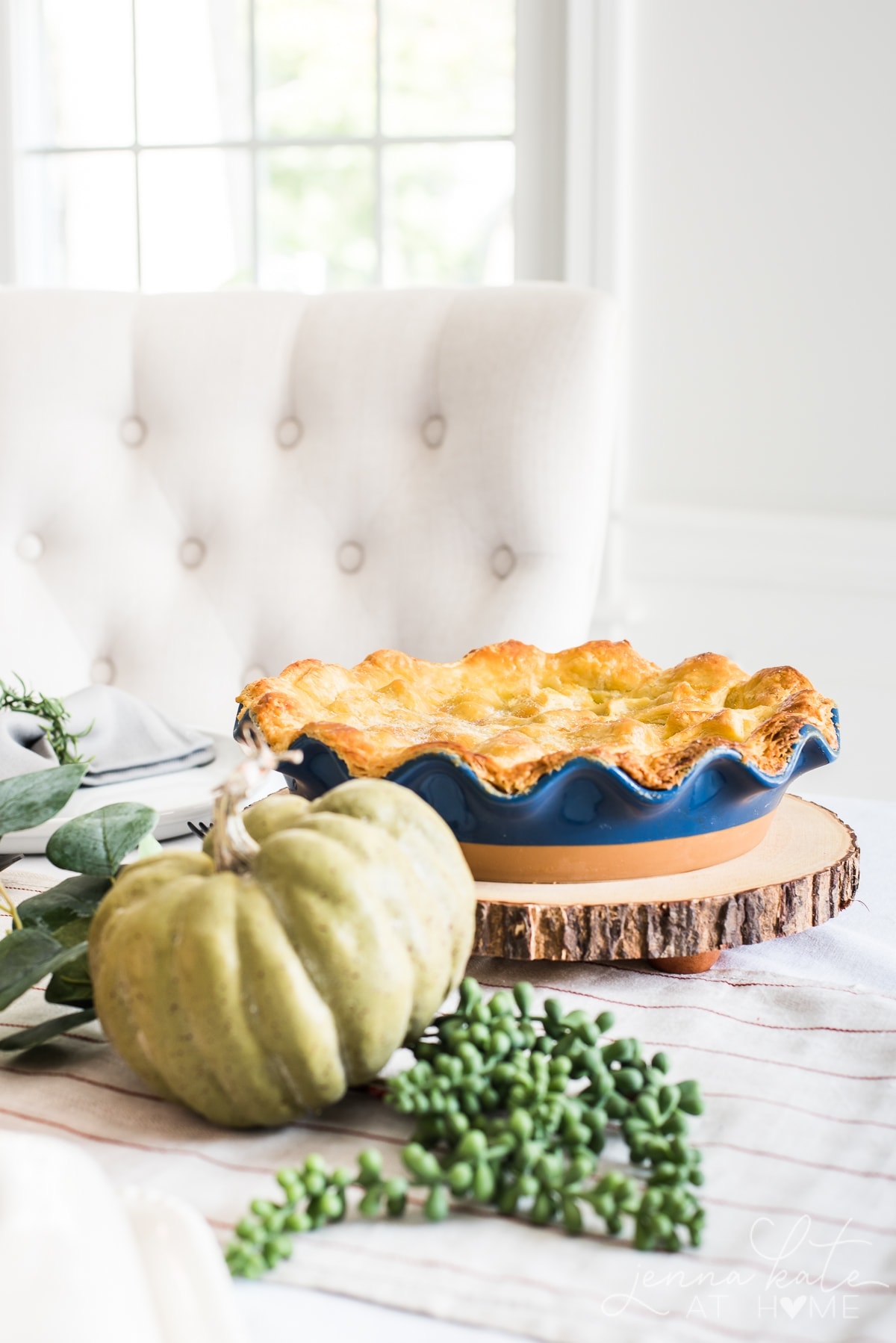 By the way, this apple pie was wonderfully flakey and delicious. I made the crust in 10 minutes with the simplest all-butter crust recipe and I'll be sharing that with you next week!
Through this partnership that I've had with Walmart over the past few months, I've discovered so many wonderful new products at amazing prices. I don't know about you, but I really hadn't realized what an amazing selection of home decor items they have.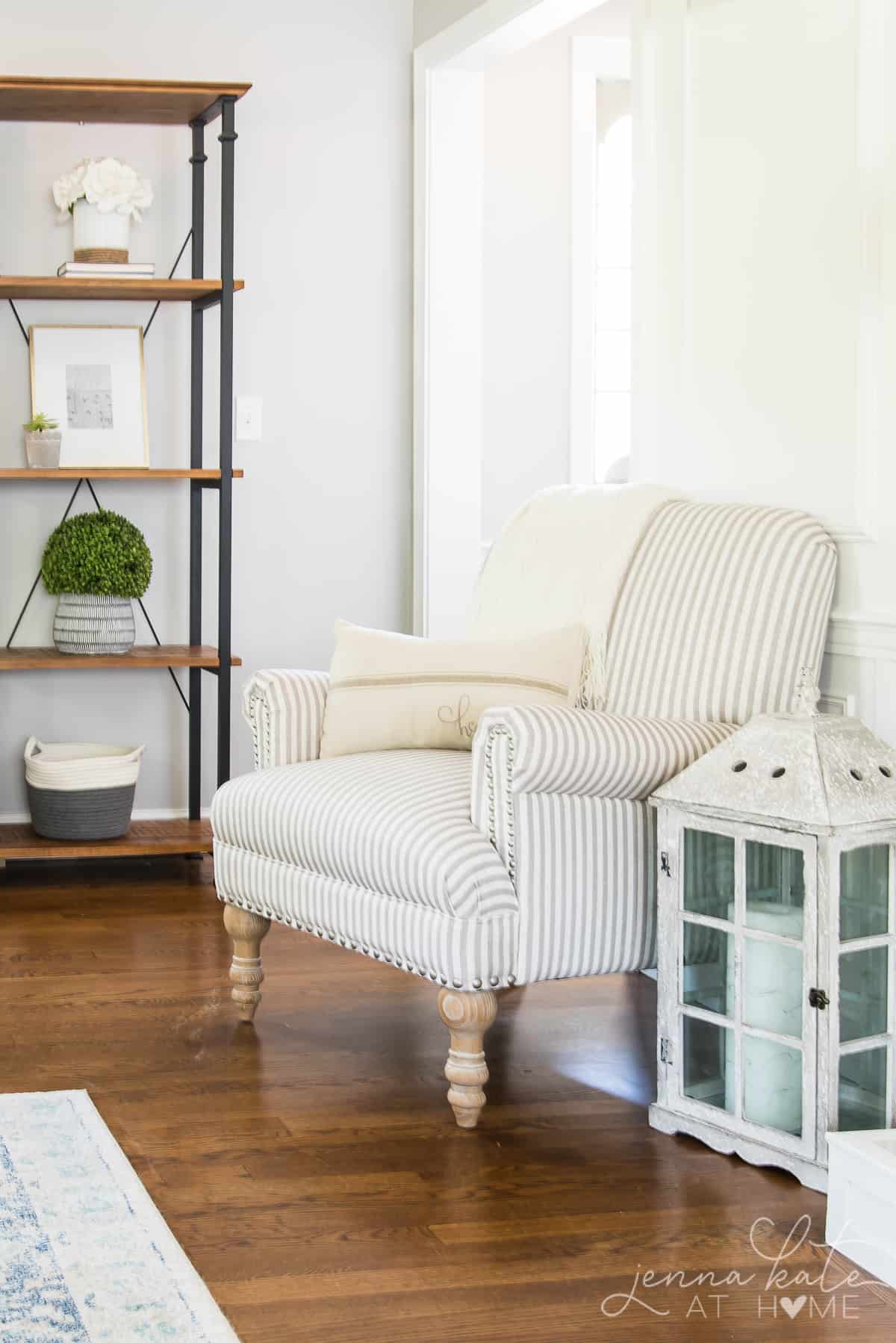 There's many other items that you can purchase from Walmart for your home to get the fall look, too. You can see their full curated fall collection here – I know you'll find plenty to love!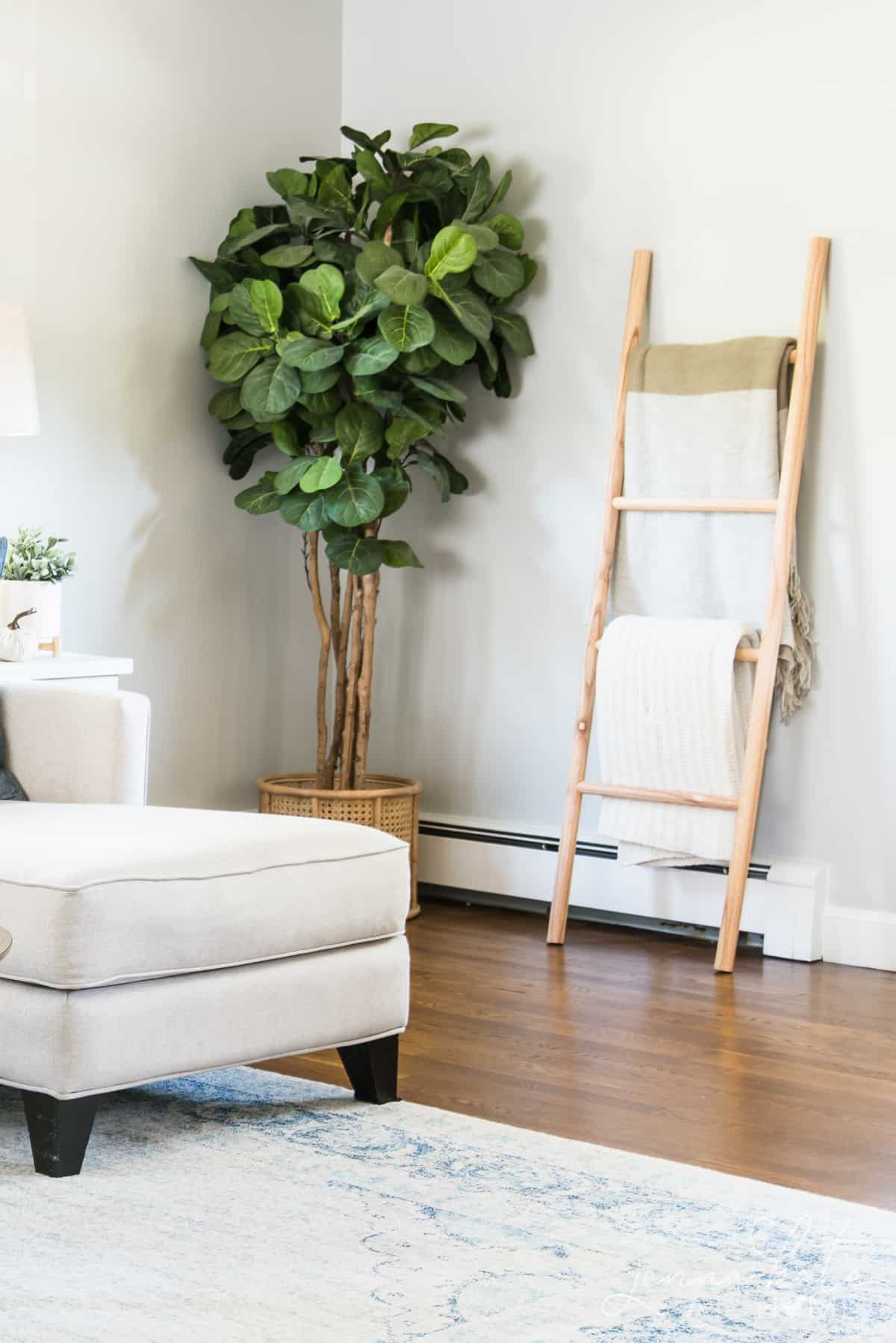 The accent chair that's in my living room is another one of my favorites, along with the cozy chenille blanket that I have draped over my blanket ladder.
More Fall Home Decor You'll Love…
And because I would be broke if I bought everything that I liked, here's some of my other favorites that perhaps will work perfectly in your home this season!
So much goodness right? If you end up purchasing anything, let me know! I'd love to see how you've styled it in your home!