Are you ready to decorate your home for fall? Celebrate the season with these wonderful fall decorating ideas, tips and inspiration.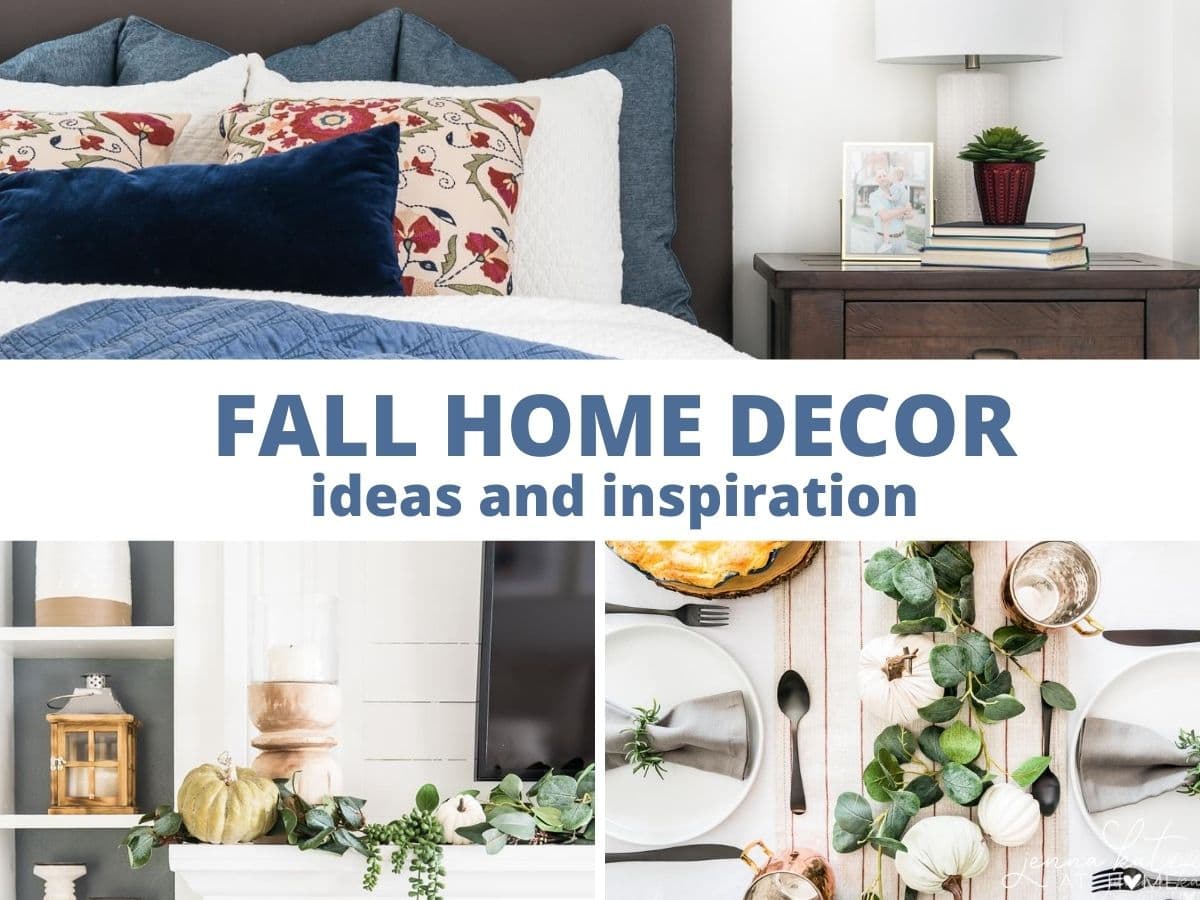 How to Decorate For Fall
Decorating for fall is all about bringing the colors and warmth of the season into your home. Colors such as burgundy, rusty red, plum, aubergine, deep greens, mustard and bronze are a nod to the changing colors outside.
Start by switching out summery throw pillows for ones with richer colors and more texture. Add throw blankets to your couch for family members to easily cozy up.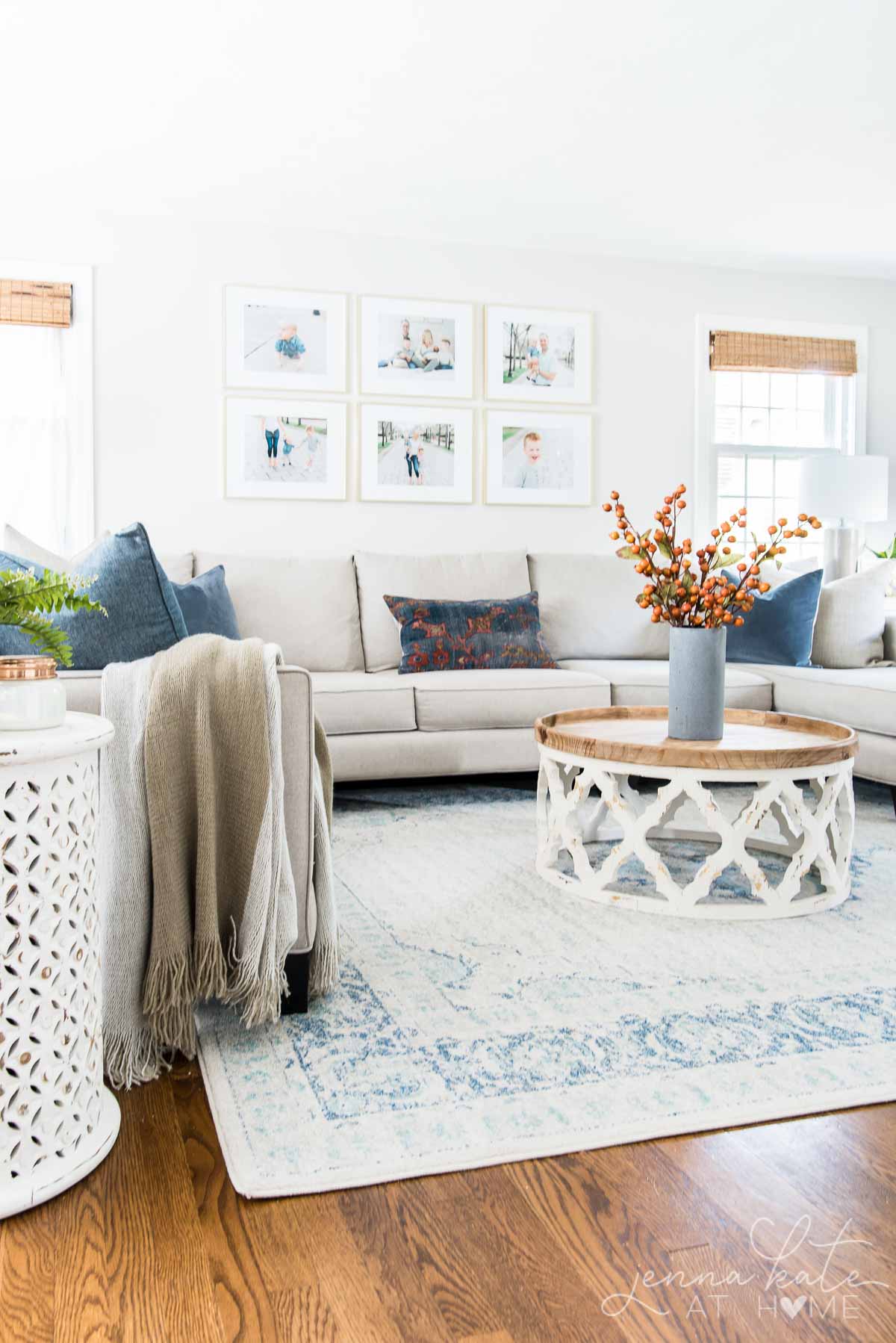 Adding candles with fall scents such as apple or pumpkin spice will instantly transform your home for the season, making it feel cozy and inviting, even if you've done minimal decorating.
When should you start decorating for fall?
September, once the temperatures start to cool down, is the perfect time to start decorating for fall. With kids back to school, the summer is officially over and it's time to embrace a new season! Of course, some people like to get a head start in late August and others like to wait until the much cooler weather in October.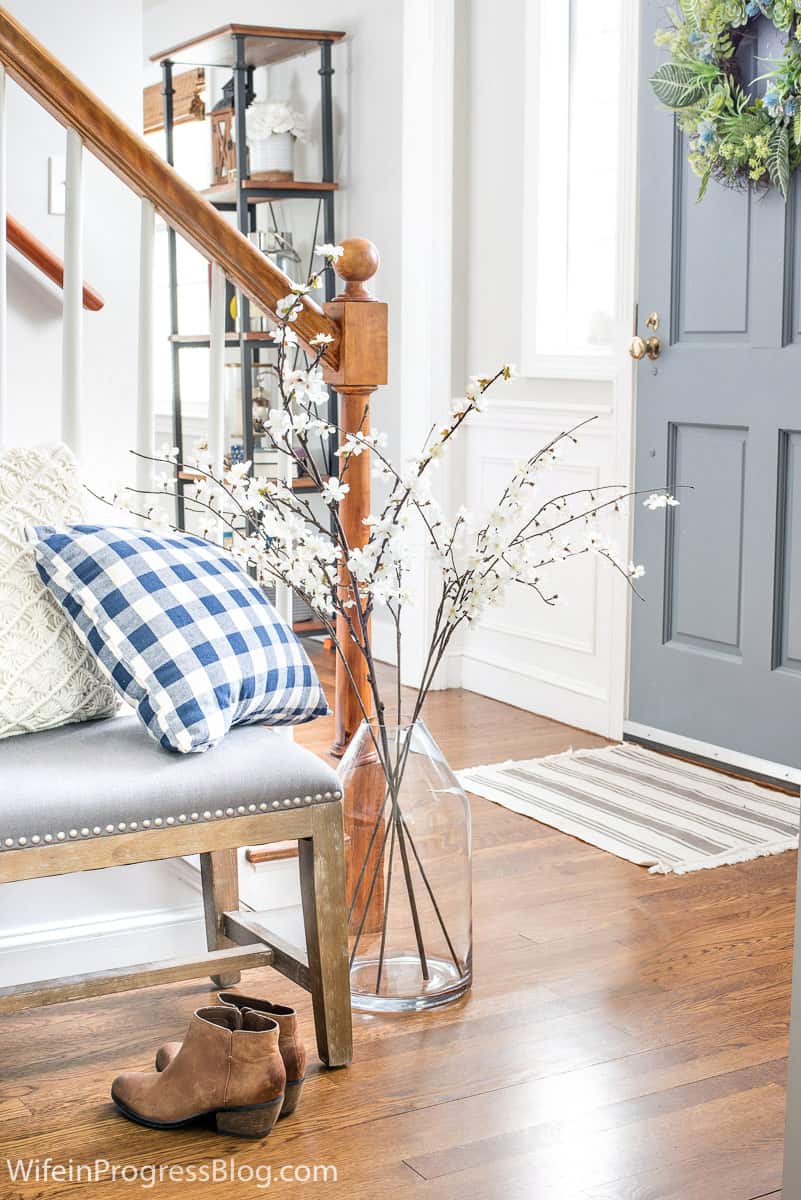 Cheap and Affordable Ways to Decorate Your House For Fall
Bring the outdoors in – use branch clippings and greenery from your yard
Add layers and texture to your couch by switching out throw pillows and adding throw blankets
Fill a bowl with apples, mini pumpkins or another seasonal fruit or vegetable
Put fall scented candles in every room
Fill a dollar store hurricane vase with acorns from your yard
Use pinecones as decorative accents
Download free printables for art and decor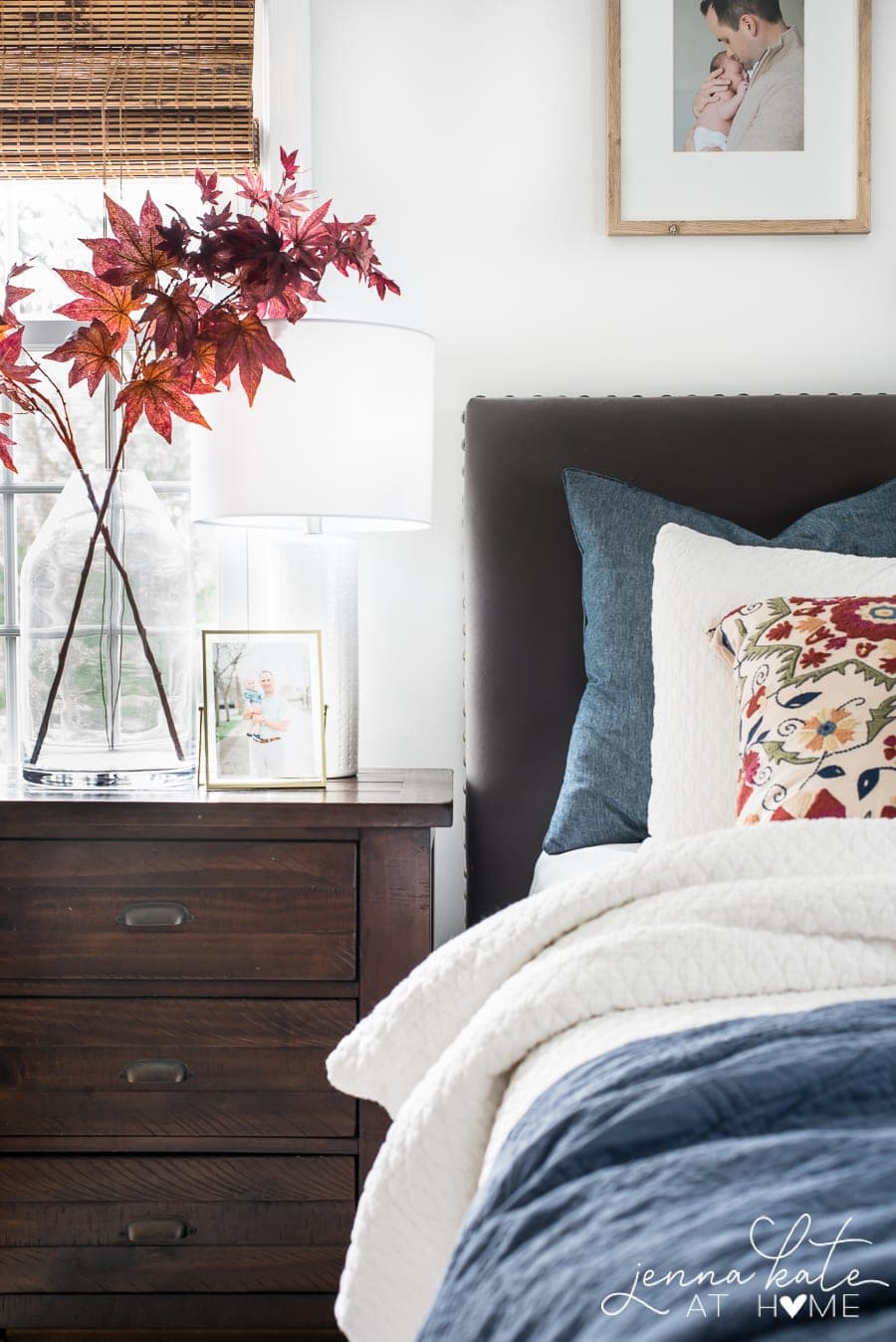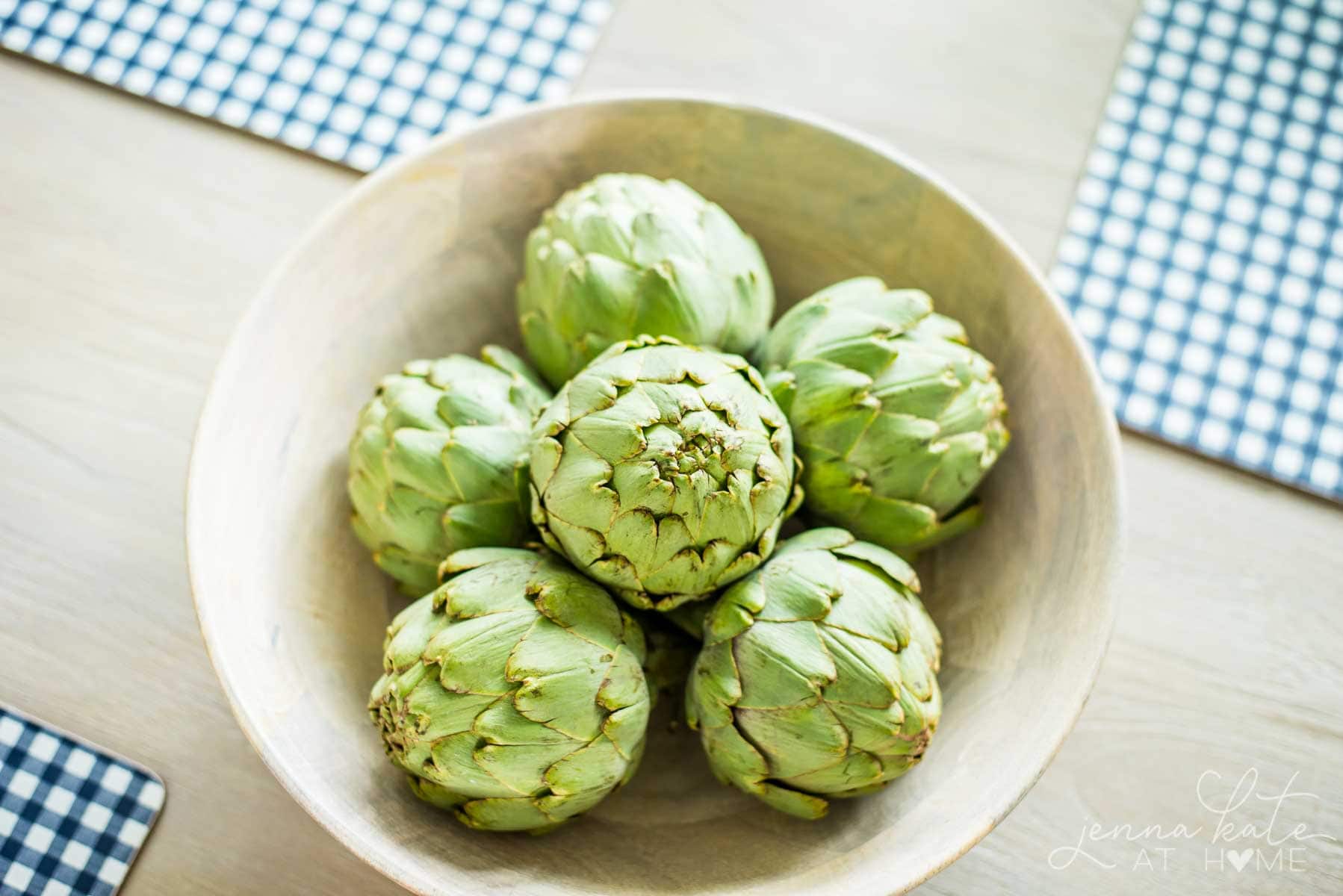 Fall Living Room Decorating Ideas
I like to start with a color scheme when I am decorating for the autumn season. You can stick to traditional fall colors like burnt orange, amber and rusty reds or go the more non-traditional route with saturated blues, greens and plums.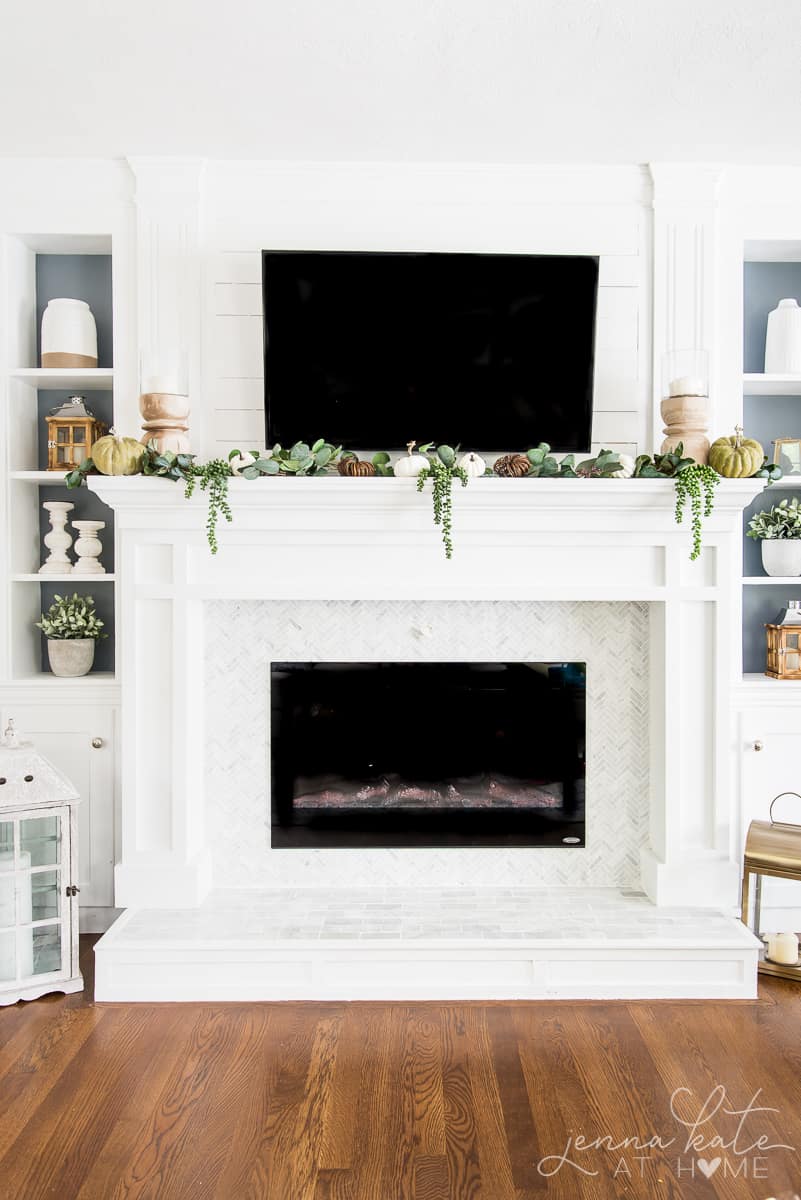 I also love to add touches of copper which mimic the colors of the season in a fun way.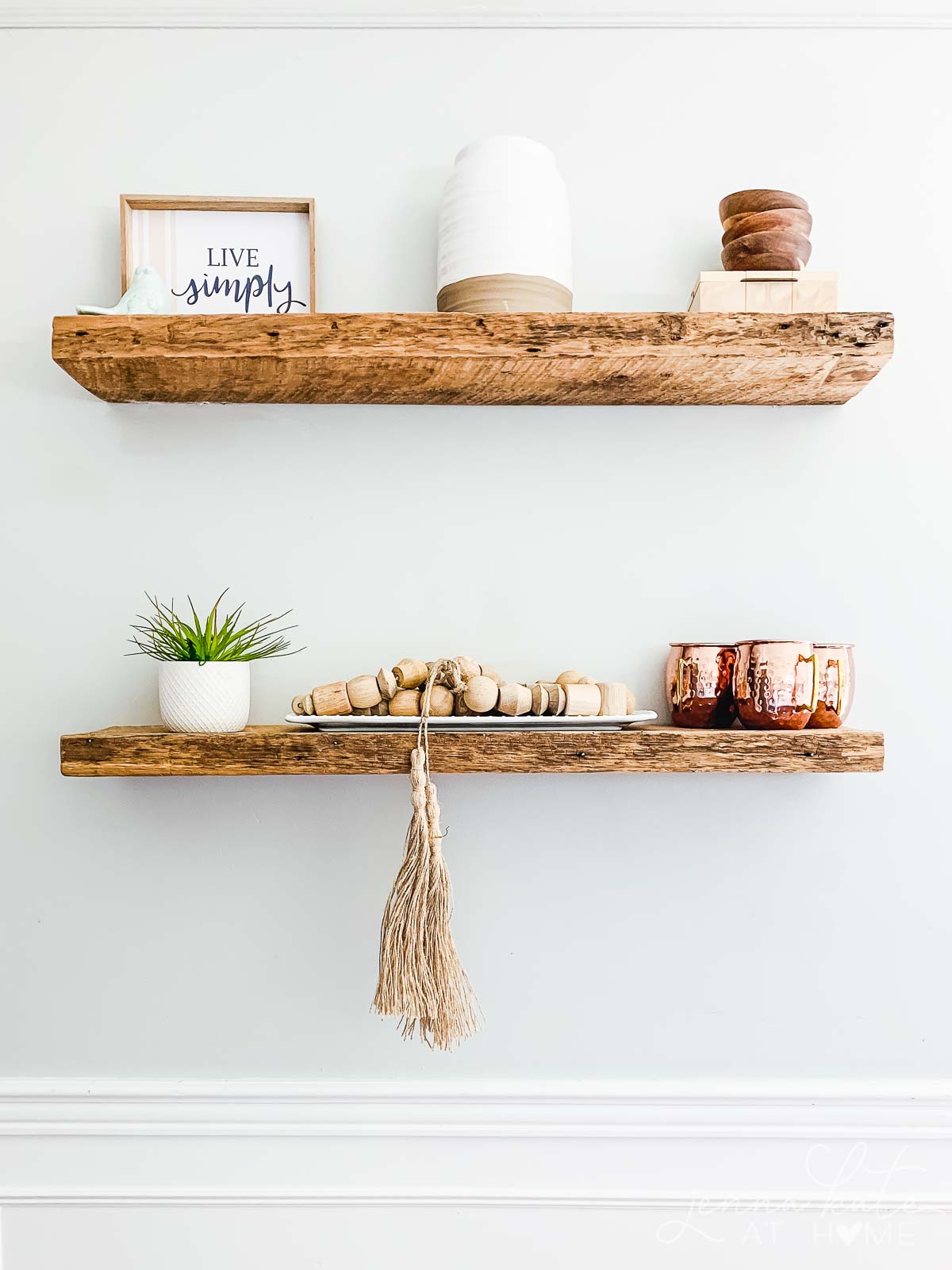 Decorating for fall doesn't have to mean completely redoing your decor. By simply switching out a few throw pillows and adding a few decorative touches to your mantel or coffee table, you'll embrace the season without overwhelming your living room.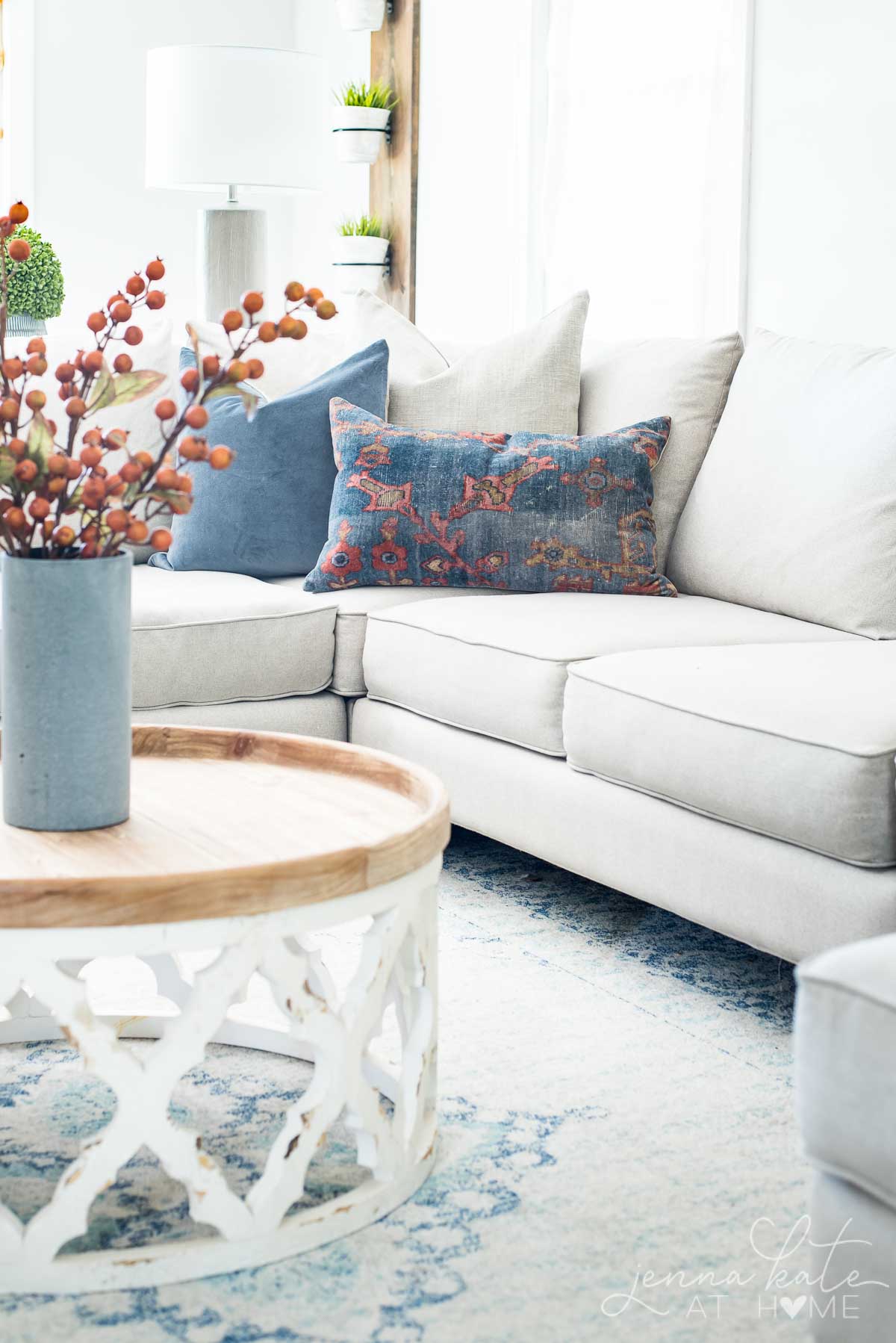 For mantel decor, layer in greenery or faux leaves with mini pumpkins (real or faux). Finally, add ambience with candles in your favorite fall scent.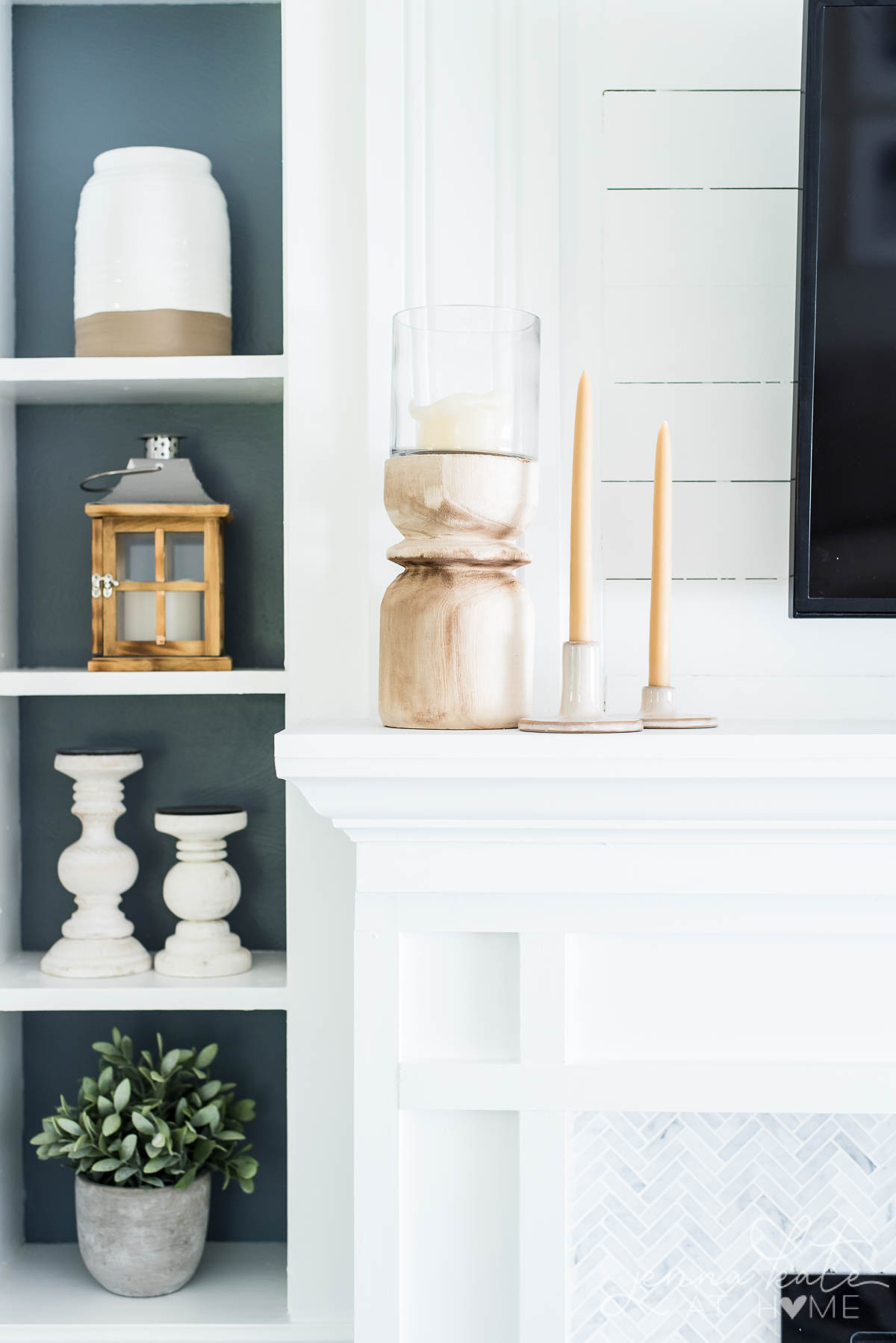 Shop My Favorite Fall Throw Pillows 2023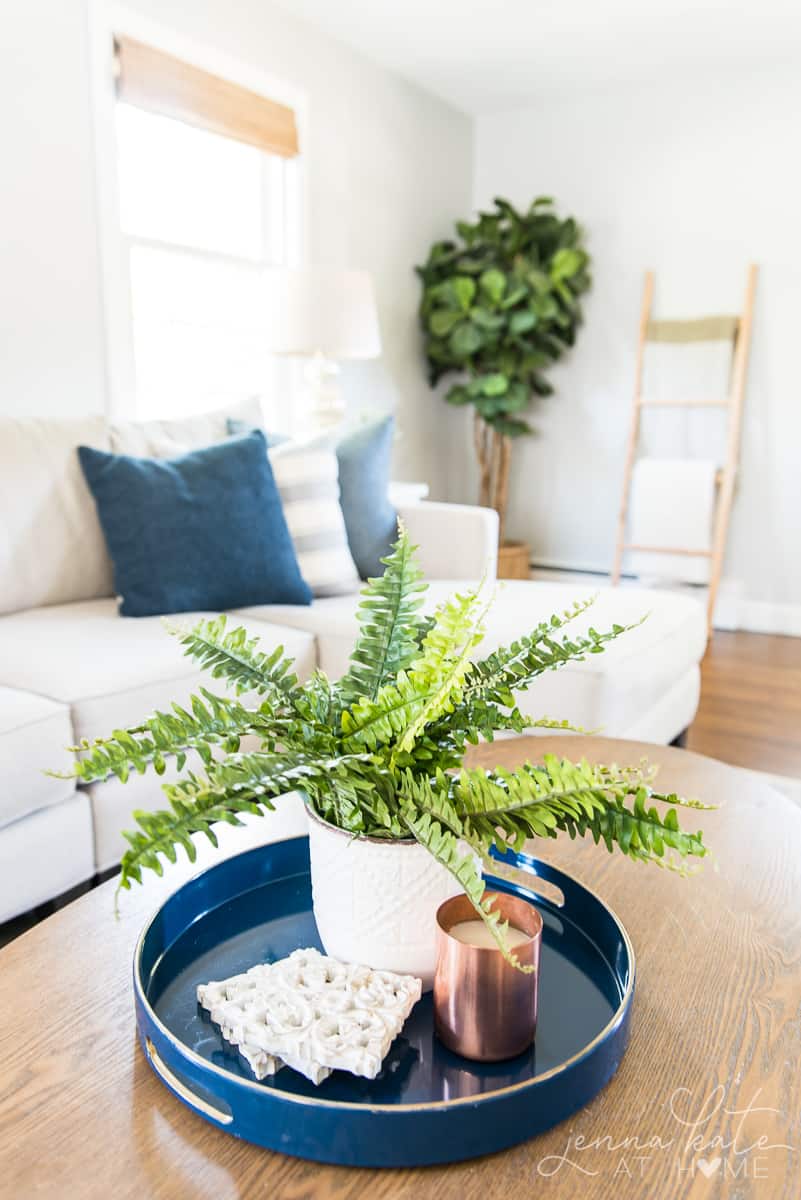 Fall Kitchen Decorating Ideas
Decorating your kitchen for fall can be as simple as adding some branches to a vase or seasonal fruit to a bowl. You can of course be more elaborate and switch out shelf decor for seasonally theme items, add in a fall-themed kitchen towel display copper canisters and scented candles.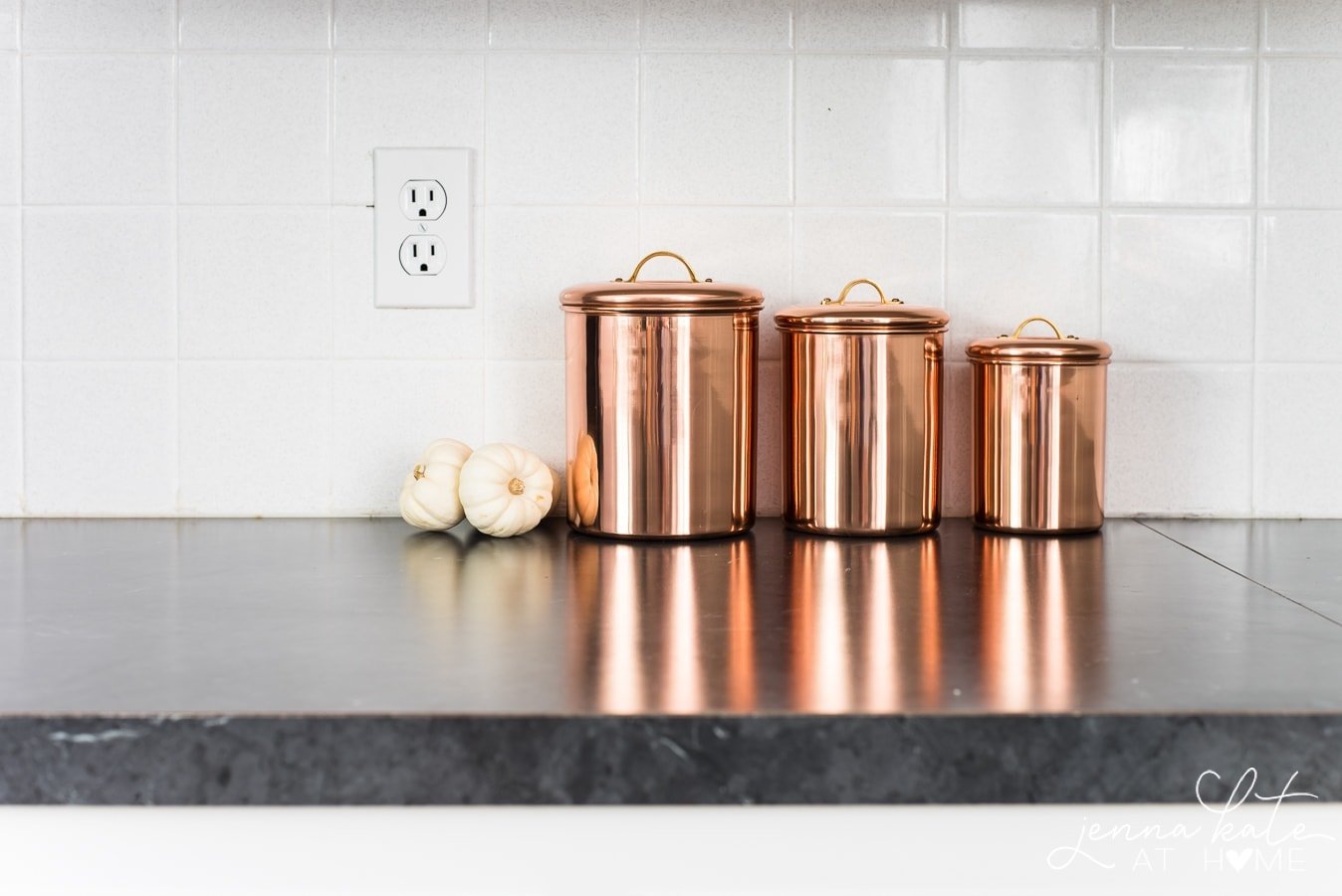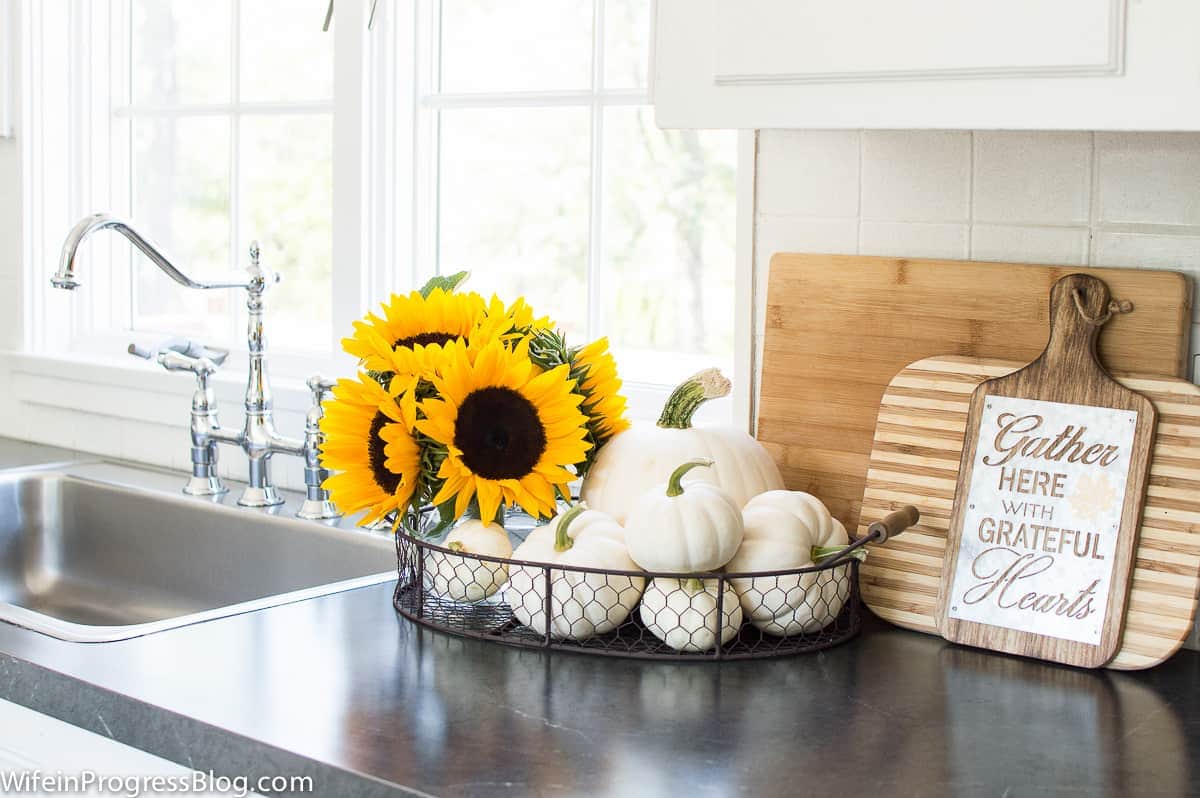 Elegant Fall Centerpieces
I love decorating my dining room table for fall in preparation for the holidays to come. For Christmas, my dining table centerpiece is usually traditional but for fall and Thanksgiving, it can be fun to mix it up.
Eucalytupus makes for an affordable, elegant yet simple base for a fall centerpiece. Simple drape it down the center of the table and alternate the placement of mini pumpkins along the sides.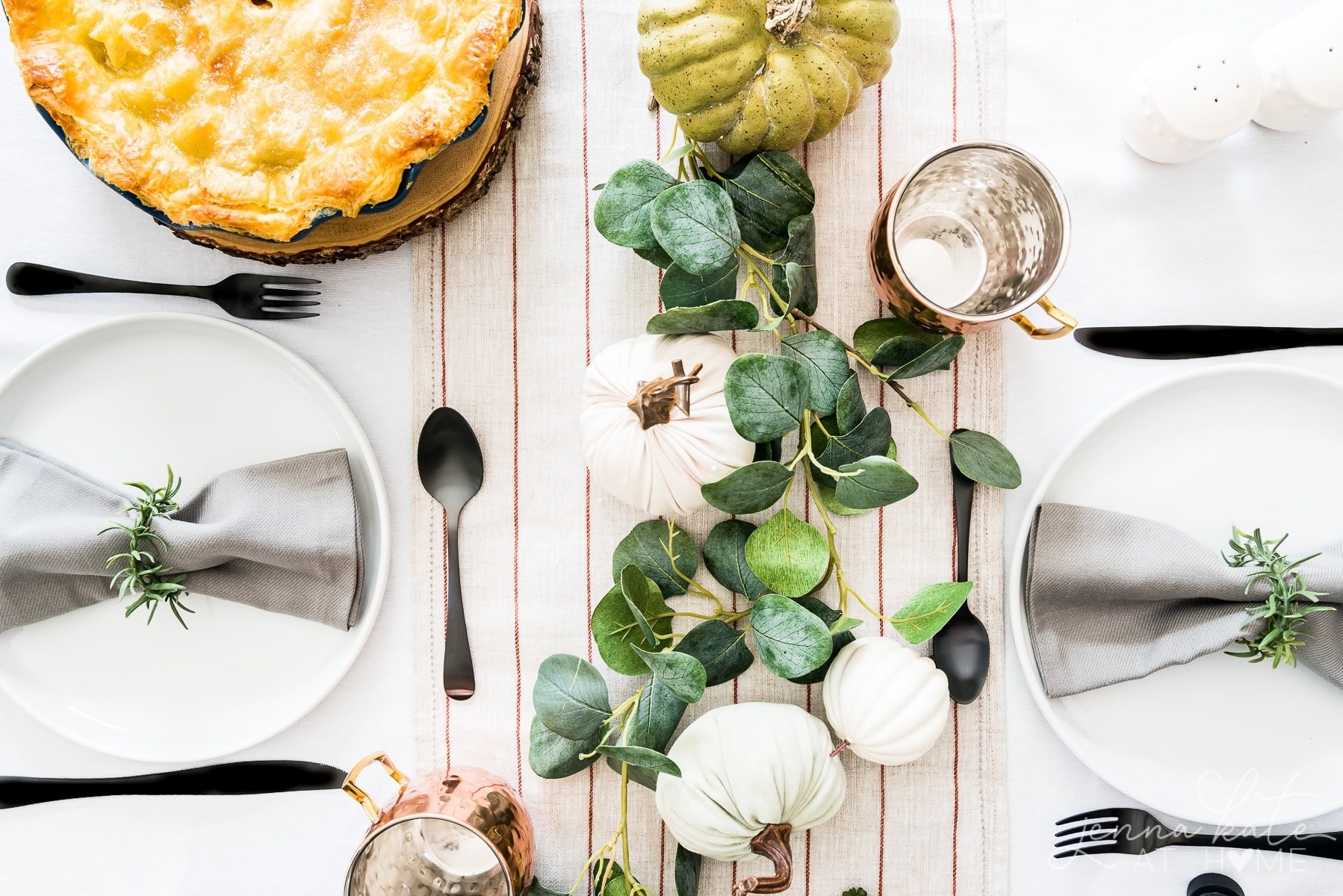 You can use mini orange pumpkins, white pumpkins, plastic dollar store varieties painted to match your color theme or even the pretty fabric kind. But don't stop there! Apples or pears (real or faux) look amazing as part of an elegant fall table setting, too!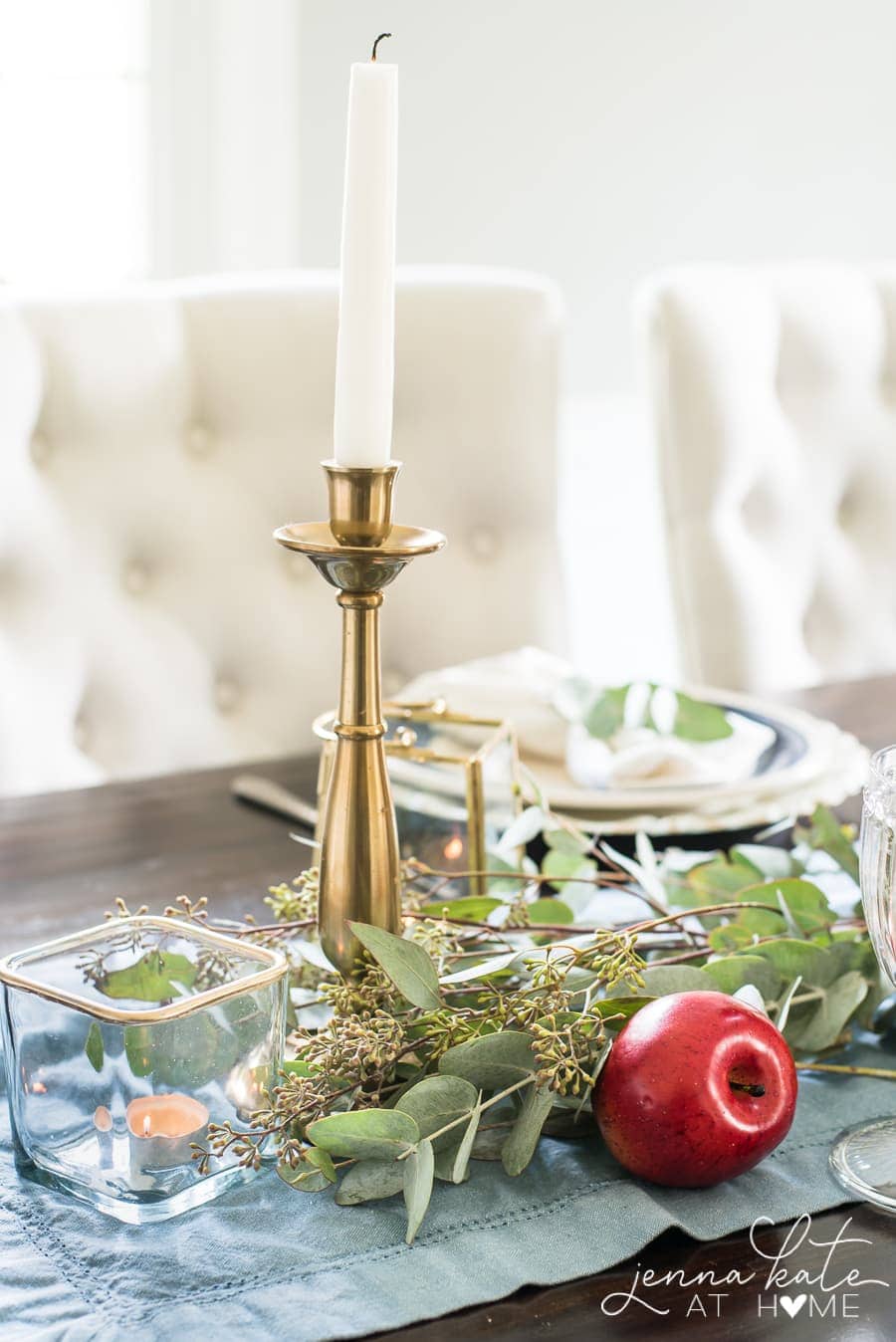 Tablescapes are another place where I love to layer in copper elements.
Copper Moscow Mule mugs add the perfect punch of contrasting color to this otherwise monochromatic color scheme.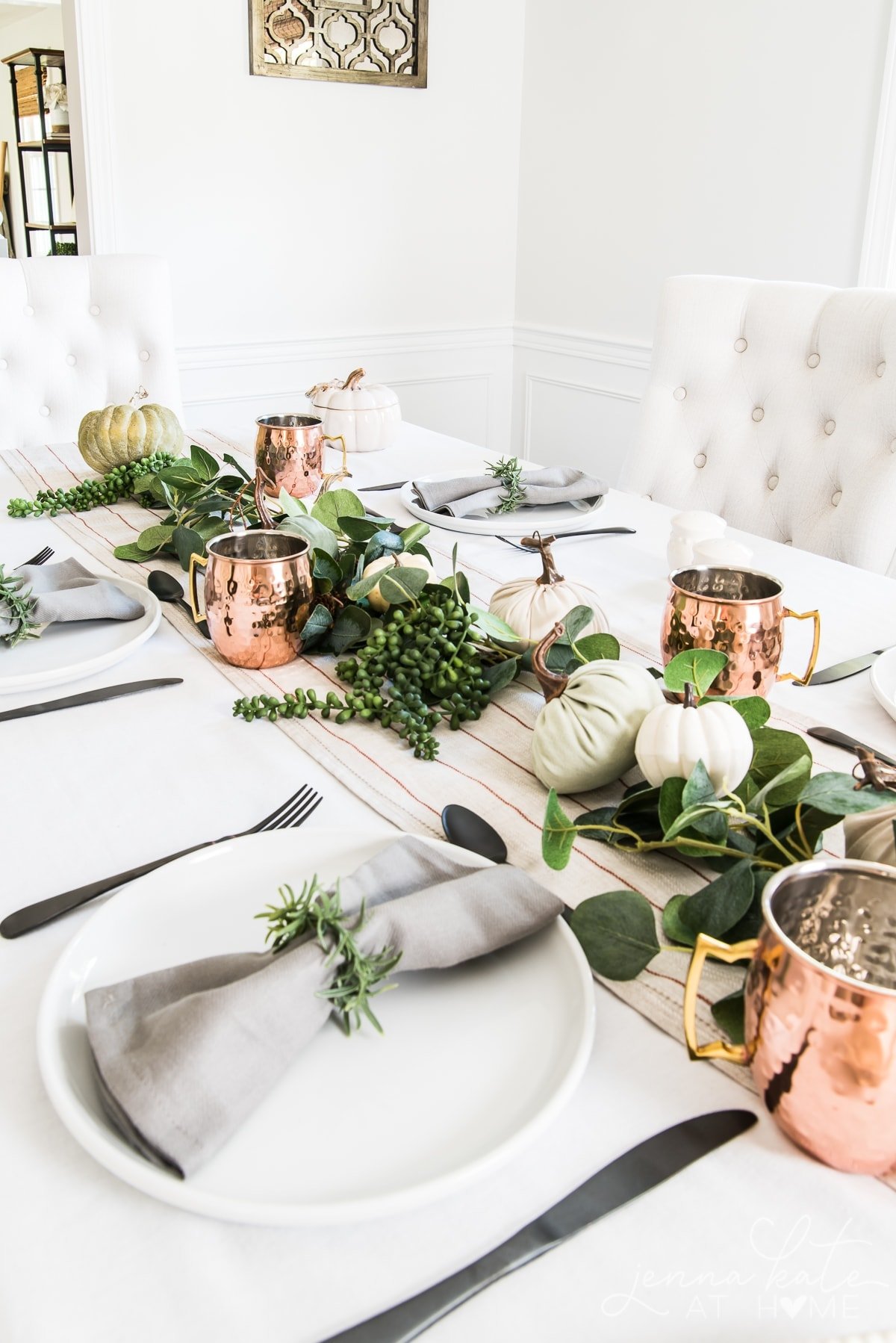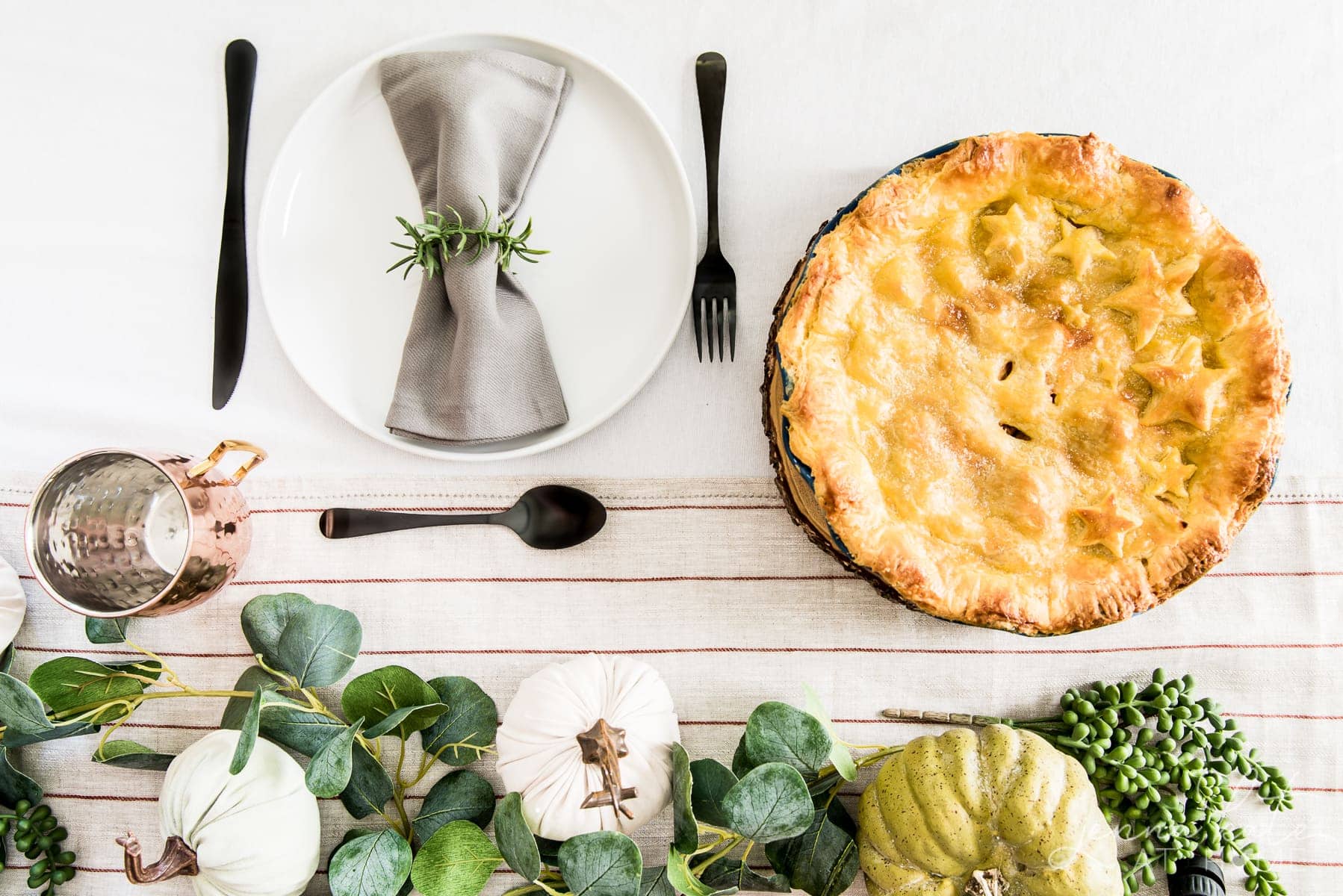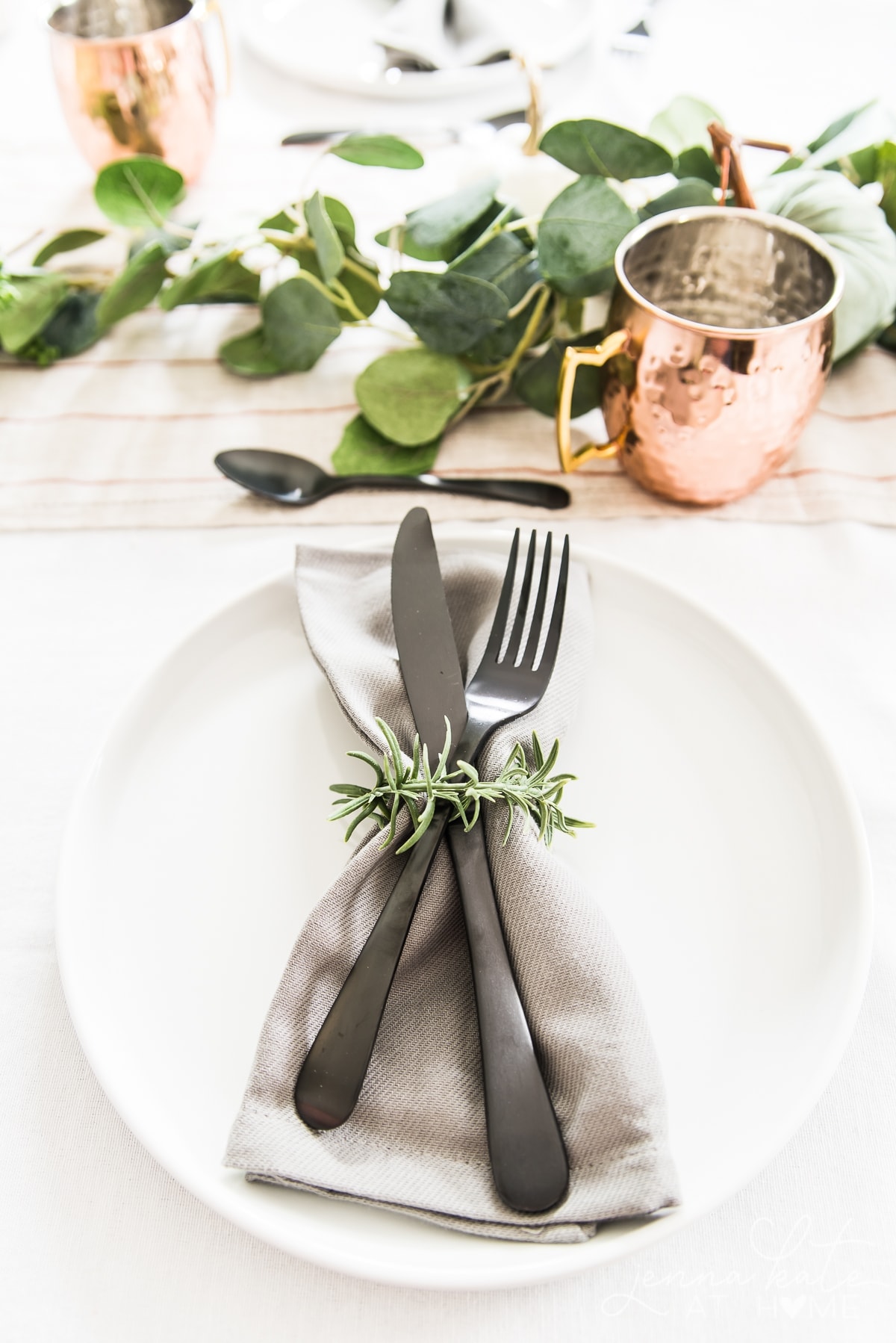 If you really love copper as part of your fall decor, then you can go all-in like I did with one of my this copper and sage Thanksgiving table setting.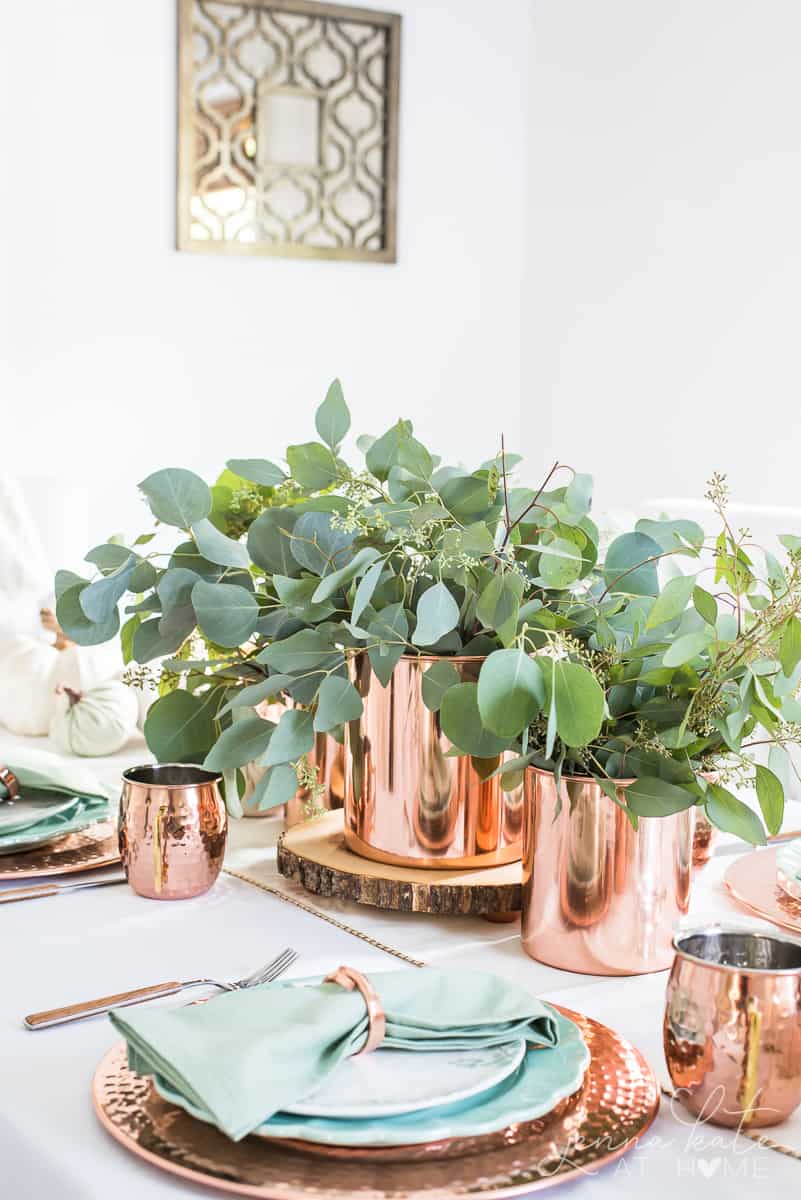 Again, notice the use of the seeded eucalyptus. Green and copper are a match made in heaven!
If you are planning a fall soiree or need a beautiful centerpiece for your Thanksgiving dinner, creating your own flower arrangement inside a hallowed-out pumpkin always has the wow factor.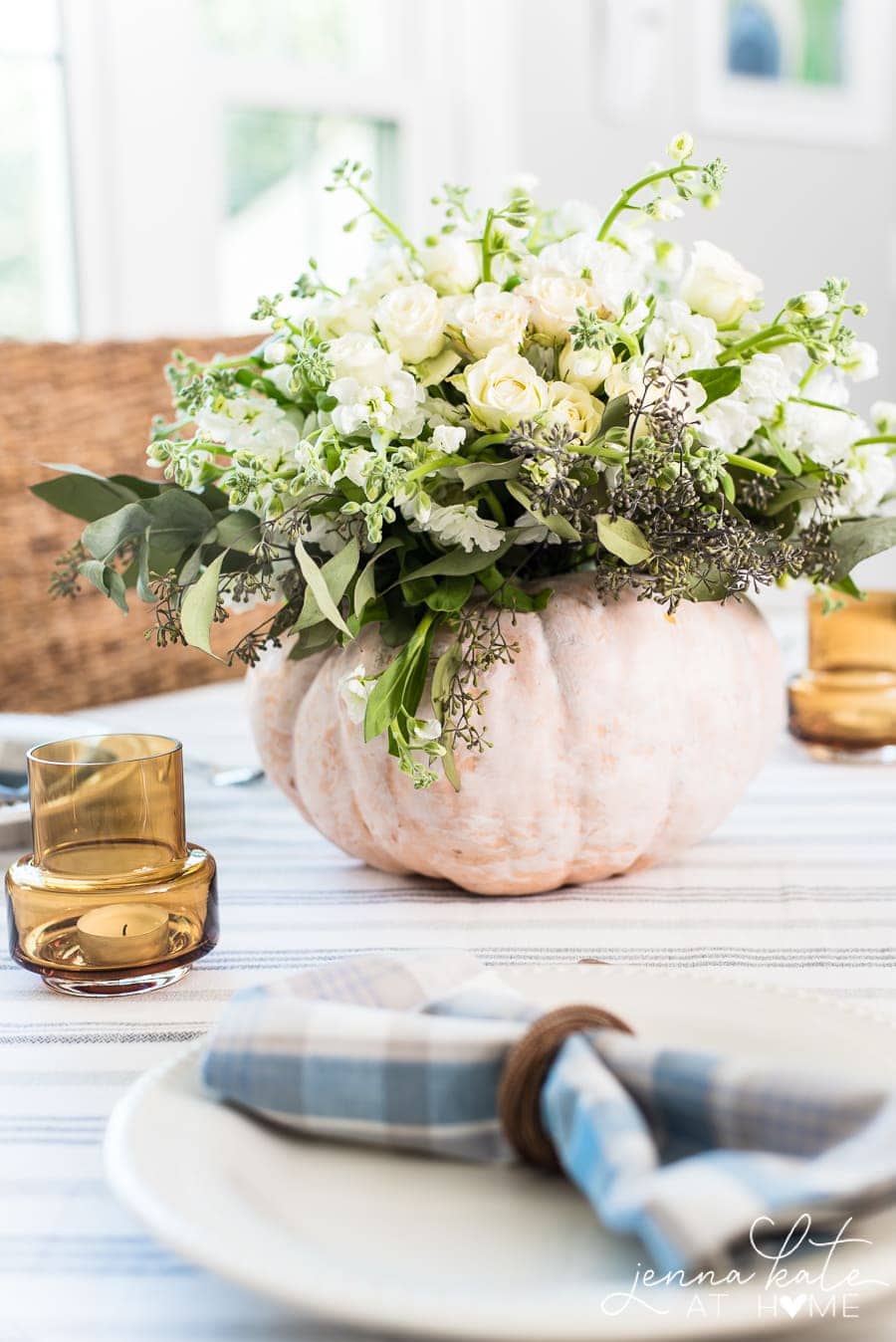 This one was made with eucalyptus (are you sensing a theme, here?) as well as some mini roses inside an heirloom pumpkin. I wanted to keep the colors simple, but have fun with whatever color of flower you want.


Fall Decorating Ideas For Outside
Use a variety of cinderella or heirloom pumpkins
Use chrysanthemums in a variety of sizes
Purchase containers from the dollar store to act as planter pots
Layer in mini candle holders with tealights
Scatter fallen maple leaves amongst the flowers and pumpkins
When decorating your front porch or front steps for the fall, chrysanthemums and pumpkins are always a winner.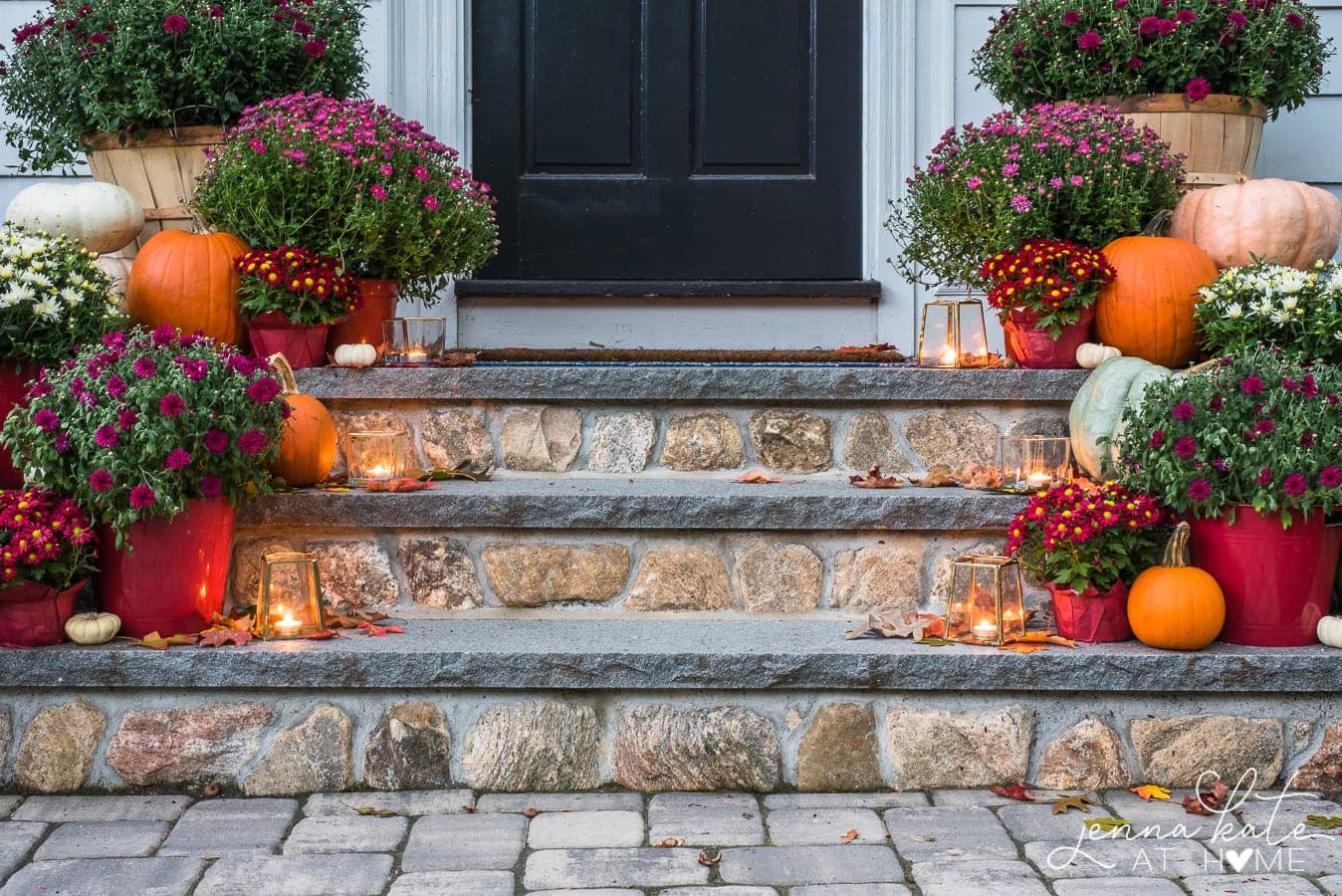 Again, start by picking a color scheme. Use that as a starting point to purchase your mums and pumpkins.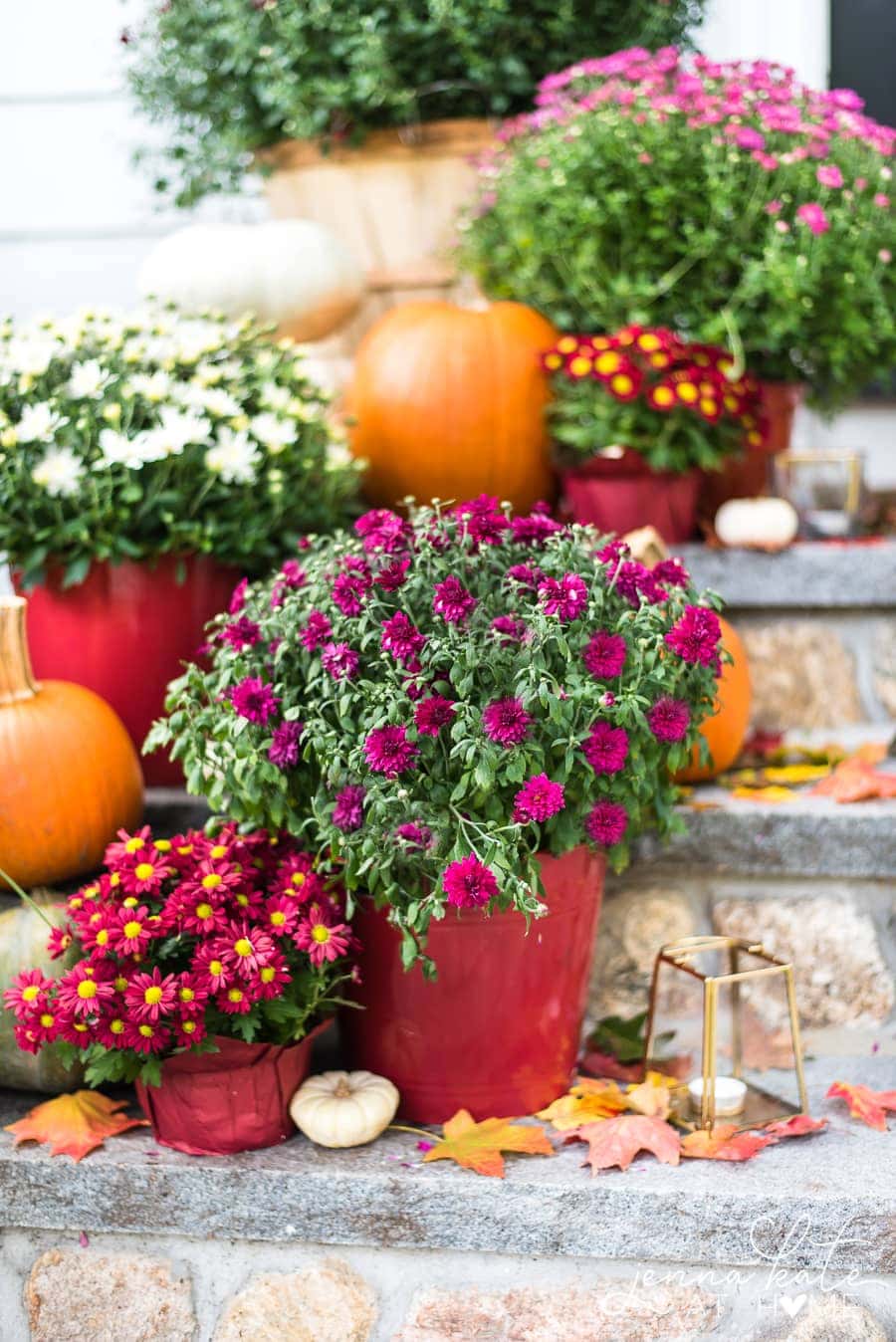 I like to pick whatever color mum I want and go from there. For this particular setup. I wanted the really deep purple mums and some of that burgundy red color that you see in the planter pots.
The pots by the way, are actually plastic bins from the Dollar Store. You don't have to spend a fortune to get a cohesive look!
I buy my pumpkins are Trader Joe's every year because they have by far the most affordable prices, and the little lanterns are from Michaels and I've used them for years in a variety of ways.
Easy Fall DIY Decorations and Crafts
The cooler fall weather brings us inside, and many of us start to crave being crafty again. From campfire mugs to pretty wreaths, these autumn DIY decorations and crafts are a sure fire way to embrace the season.
I hope these fall home decor ideas 2021 have inspired you! How ever you decide to decorate for the season, also take time to enjoy everything else the season brings with it – apple and pumpkin picking as well delicious foods like pumpkin spice donuts and warm apple cider!