Cozy up your bedroom for fall with these simple decorating ideas. With this method, you only need three items and your bedroom will be perfect for the autumn season!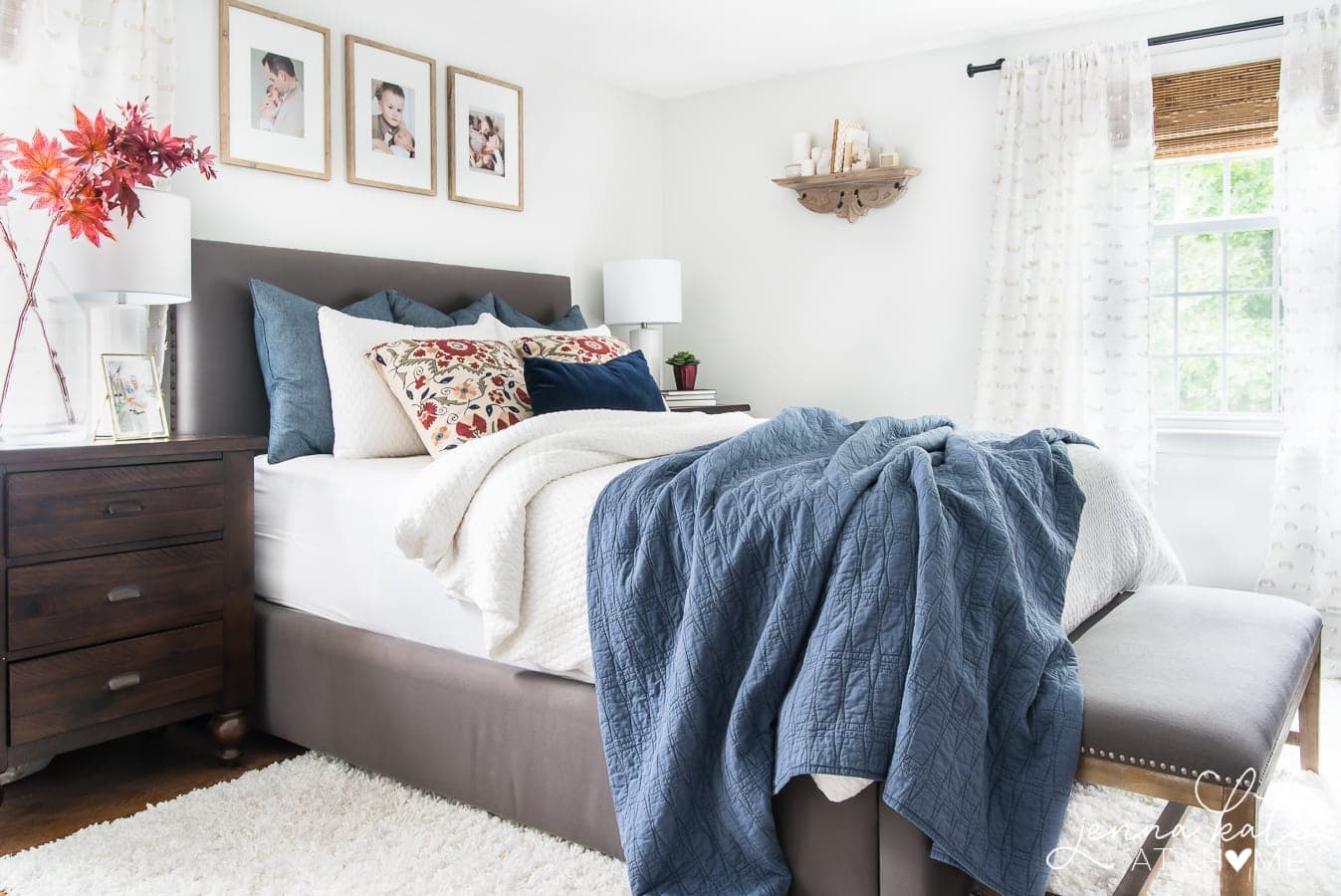 Adding a touch of fall to your bedroom can be as simple as adding a few strategically placed items. I turned my master bedroom from summer to fall with the addition of 3 items:
Fall colored throw pillows.
Faux branches
A decorative item to balance out the color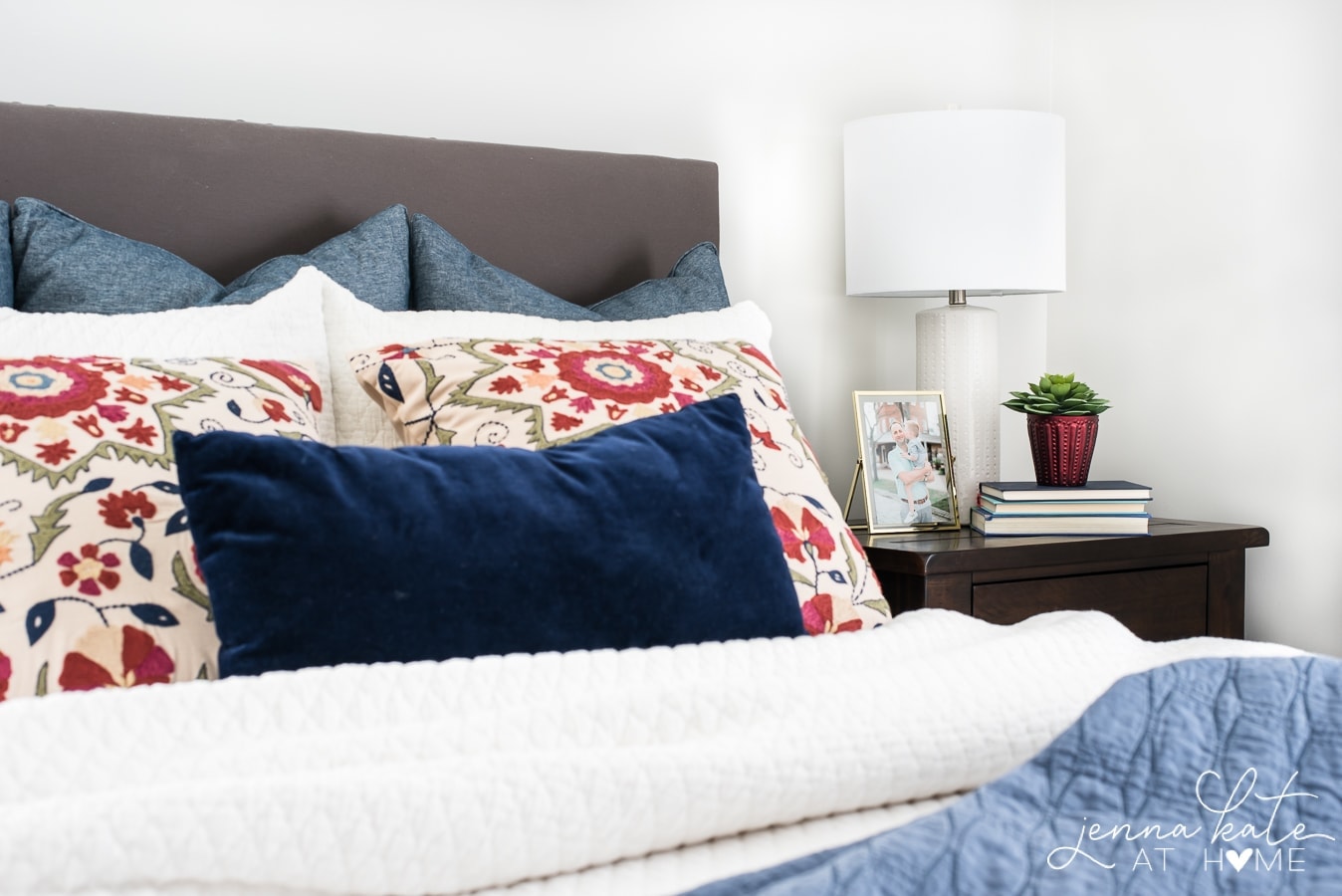 Get the look in your own home! Shop the post by scrolling through the images below.

I like to start with either a color in mind or a pattern. In this case, I found these pretty embroidered pillows and they got my creative juices flowing. They are perfect because they have a warm red color that's perfect for fall but they also have small touches of blue so they coordinate with all my existing bedding.
This post contains affiliate links. Read my full disclosure here.
---
Looking For More Fall Decorating Ideas?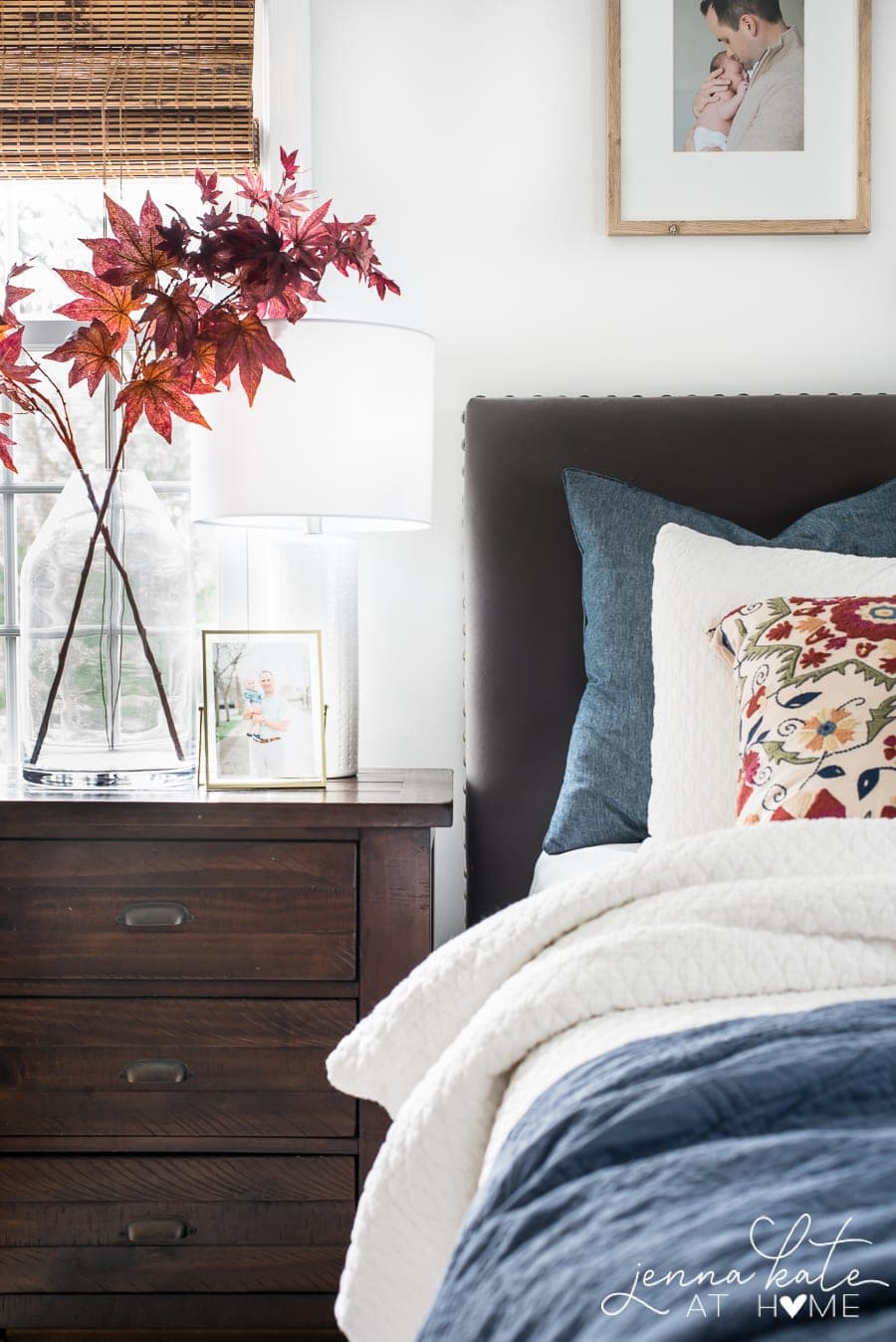 Now, I could have just left it at the throw pillows but I love adding faux florals and branches. These red Japanese maple branches (again from Pottery Barn but no longer online – similar here) are the perfect compliment to the red in the pillows and add a dramatic effect to my nightstand.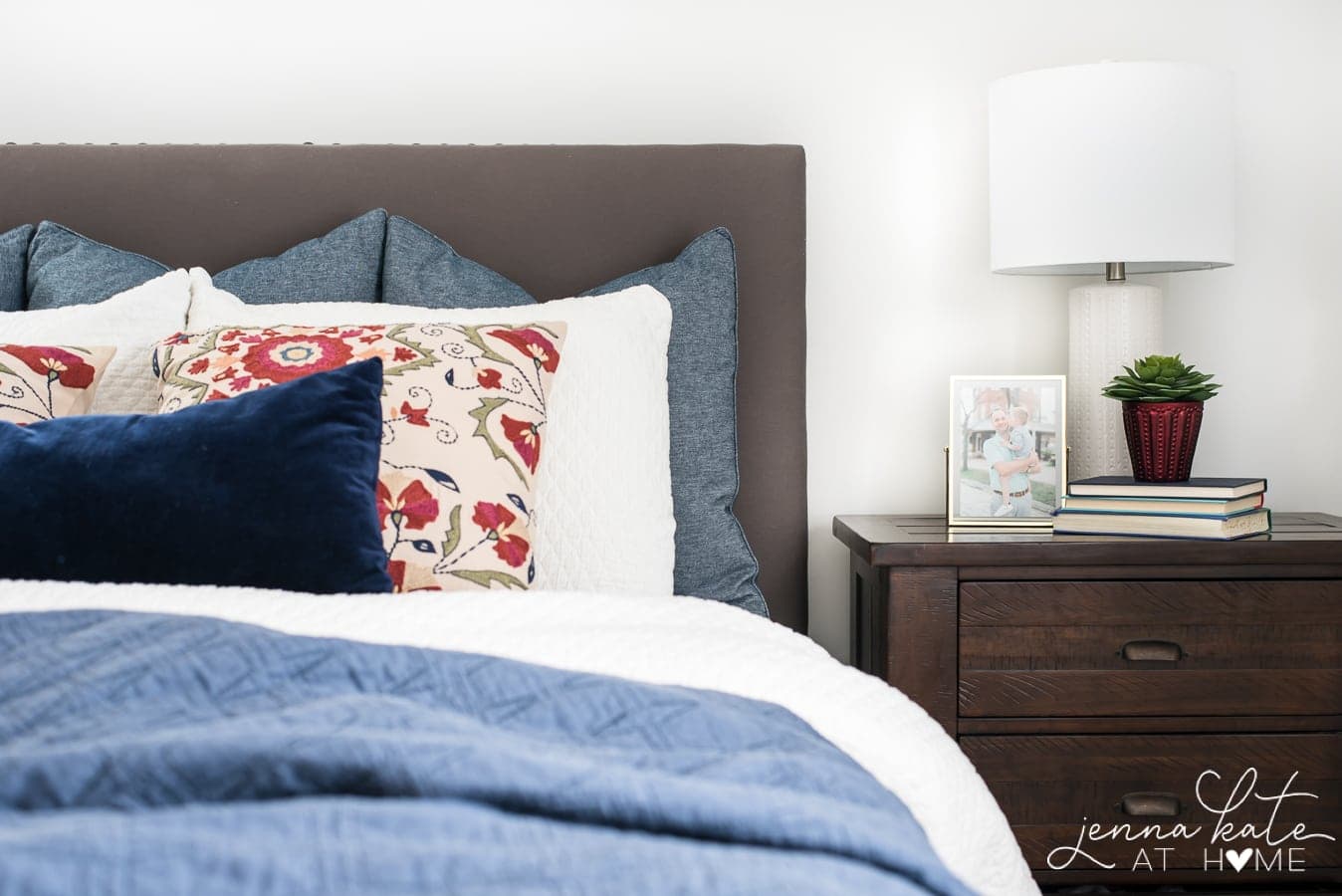 Finally, to balance the color on the other side of the bed, I added a pretty red glass votive holder and popped a faux succulent into it. Easy!
When my husband came home yesterday evening, he thought I had added new lamps or done something completely dramatic to the room besides the obvious. But nope, it's just a little tidying and a new pop of color. Funny how that can make a look so so different, right?!
Looking for more fall decor color ideas for your bedroom or home? These combinations would all look pretty fab, too!
Click on the image to shop!
Look 1

Look 2

Look 3

Look 4

Using this simple method, you can decorate your bedroom room for any season. You'll soon learn to pick up on the multiple colors within patterns and use them to your advantage when decorating your home.