This post may contain affiliate links | For further details, please read our privacy policy
These fall bedroom decor ideas will give you the inspiration you need to make your space cozy and comforting just in time for the fall season!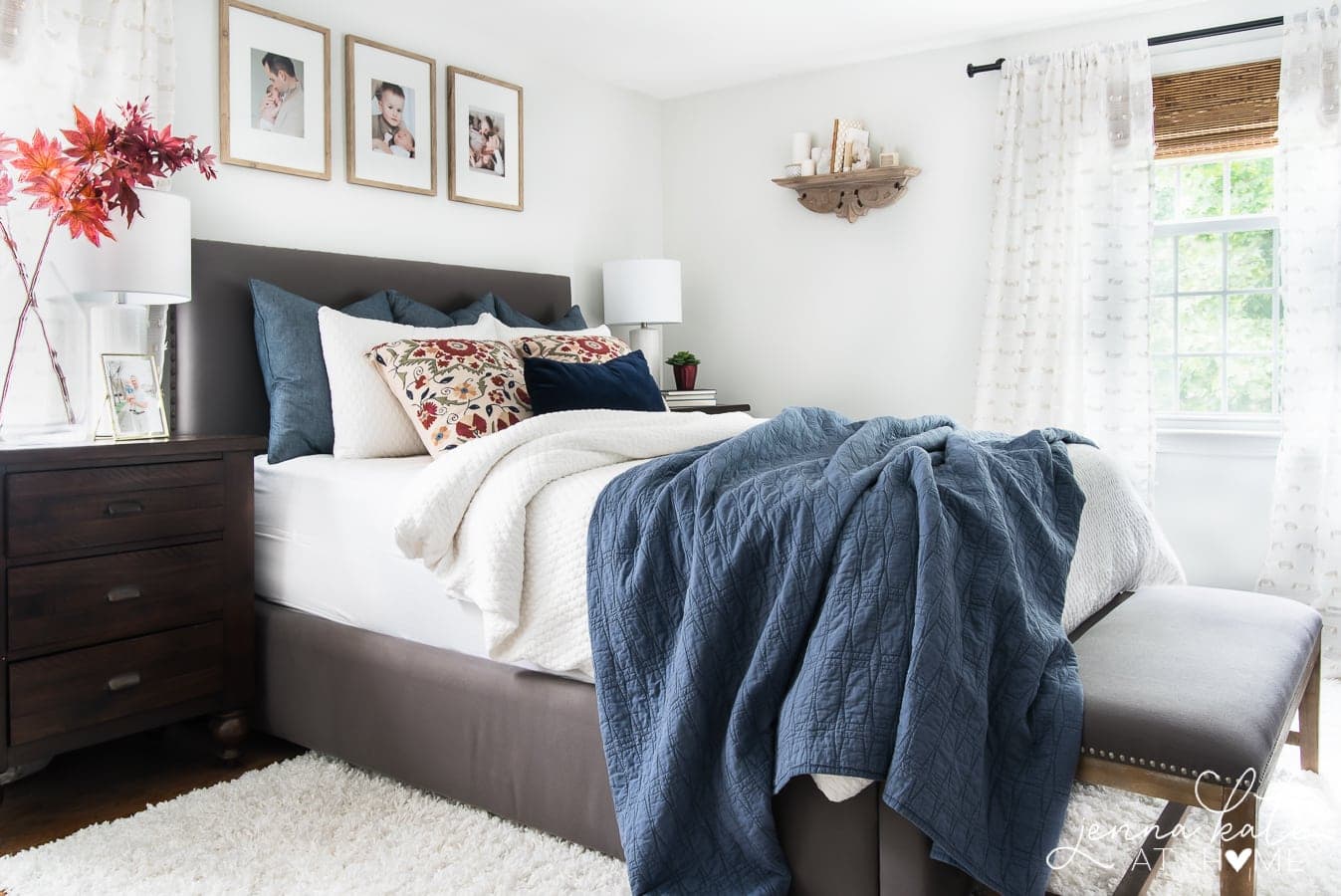 As the cooler weather approaches and the leaves begin to change, it's a great time to start transitioning your bedroom decor to match the cozy vibes of fall.
Fall decor is all about embracing warmth and coziness by bringing in new textures, richer colors and layers. So whether you're looking to add some warm, fall colors or incorporate seasonal accents, there are plenty of ways to incorporate these fall bedroom decor ideas in your own master bedroom.
1. Bring in Fall Colors
To create a cozy feel, bring in fall shades of deep burgundy, rusty orange, and mustard yellow, as well as richer wood tones. Not a fan of those colors? Think deep jewel tones like navy blues or deep emerald greens to get a similar effect.
These colors are perfect for creating a warm and inviting bedroom that is perfect for snuggling up in the cooler months. They are intended to remind you of the changing leaves and beautiful outdoor scenery often found in fall.
It's also easy to incorporate warm neutrals like taupe, chocolate brown, and cream that mimic the natural elements of fall. These immediately make a bedroom feel more calm and cozy. I love having this fall color scheme in the background with the reds and oranges as accents.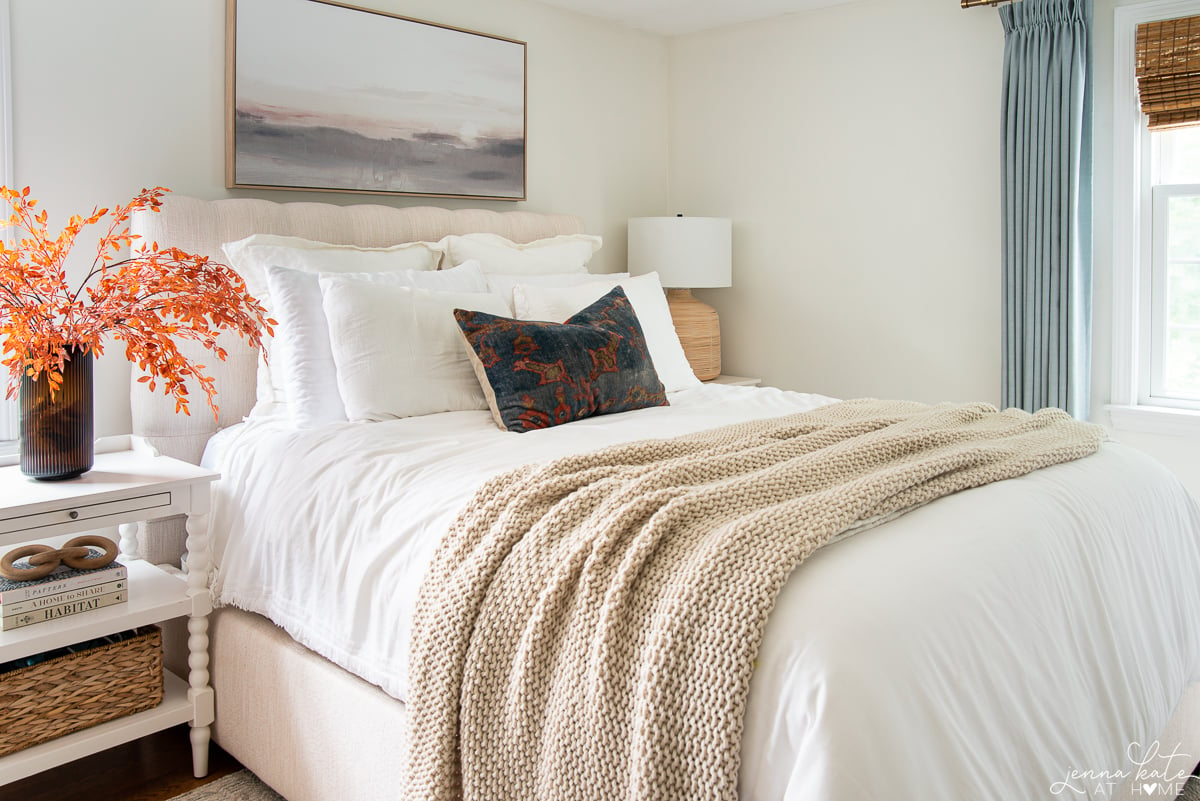 By utilizing different colors, you can easily create a bedroom that is perfect for the season. Whether you choose more traditional fall colors or warm neutrals, your bedroom will be cozy and inviting, making it the perfect place to relax and unwind.
2. Switch Up Your Pillows
If you're looking for one quick and inexpensive way to decorate for the fall season, switching up your throw pillows should be it. I like to keep the majority of my pillows pretty neutral so that it's easy to just switch up an accent pillow with each season.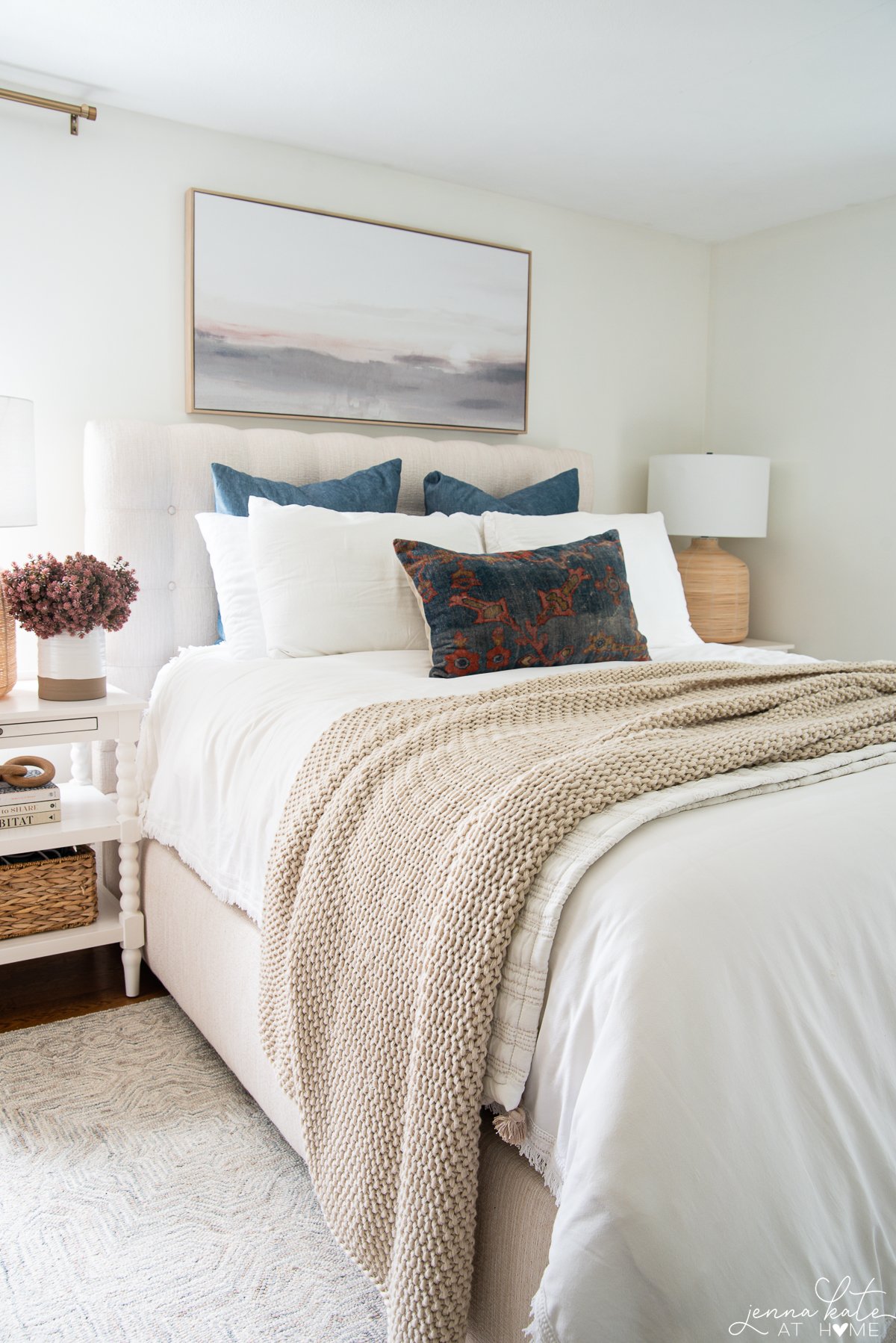 For fall, I love to bring in cozy textures like sherpa in shades of cream, caramel or chocolate, or I'll find a plain pillow with a pretty fringe detail. Of course, a patterned pillow with those pretty fall colors we all love is also a guaranteed winner!
Don't have space for storing all these extra pillows off-season? Do what I do and only buy pillow covers! Then they are easy to fold away in a drawer when not in use.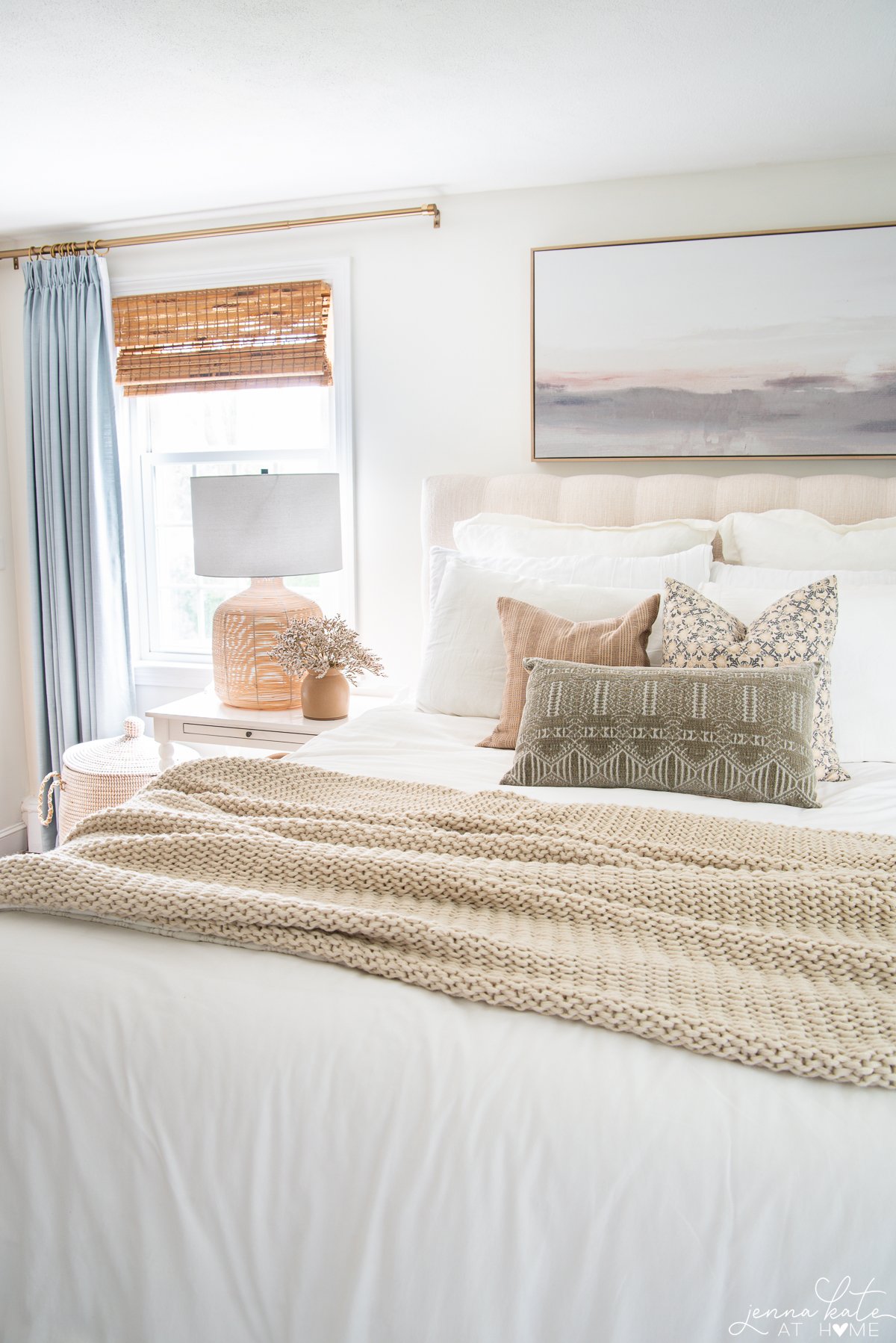 Shop My Favorite Fall Pillows
Simply by switching out the pillows on your bed, you can get a whole new look for the fall season. You can see more of my fall favorites in my Amazon Storefront.
3. Add Throw Blankets
Nothing says fall quite like a chunky throw draped across a chair or laying across the end of your bed. So once the cooler autumn air hits, add more layers and cozy blankets to your bed.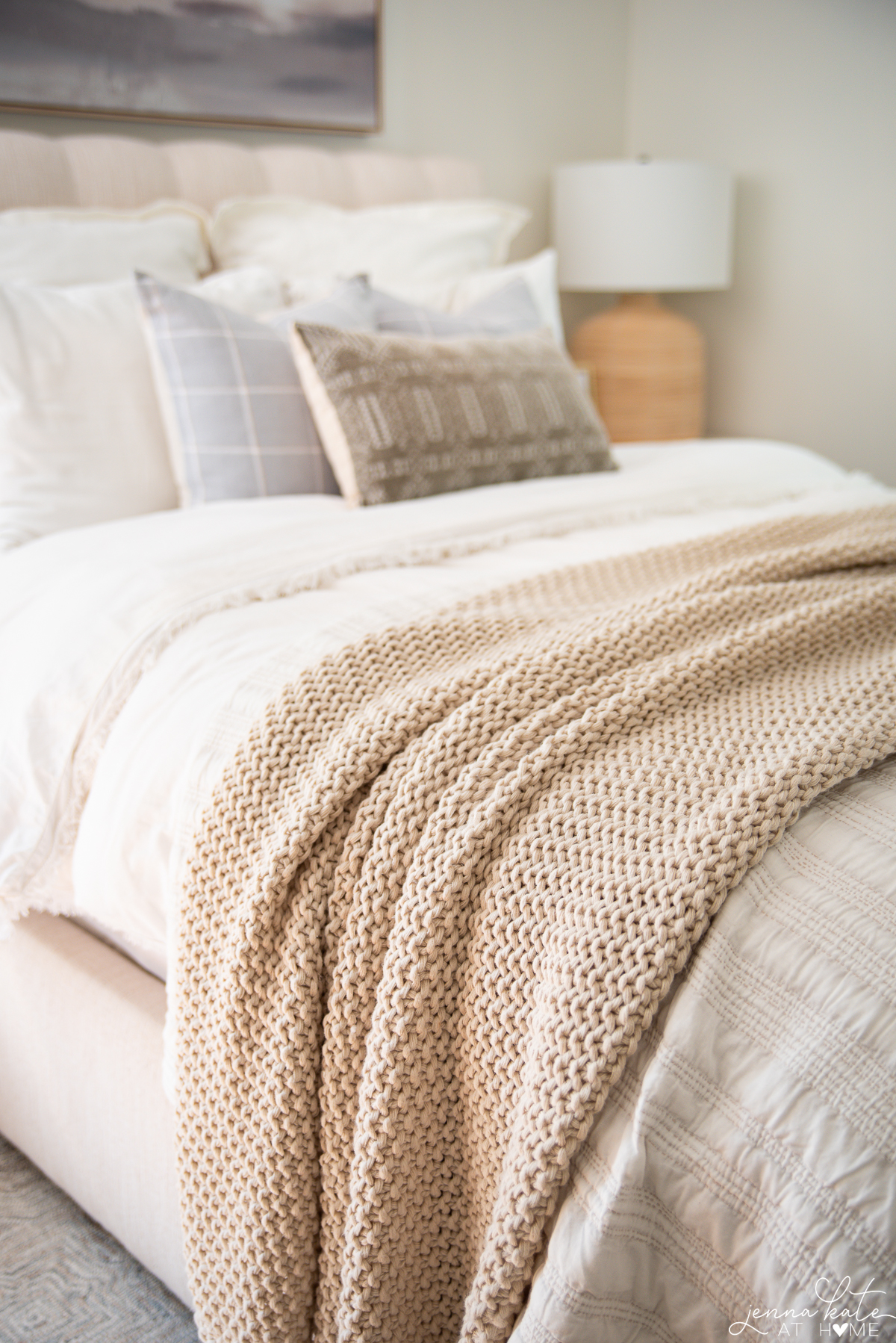 Chunky knits, wool blends and heavier fabrics in rich shades of brown or beige will add both coziness and color to your room.
4. Swap out Your Bedding
While you can definitely transform your fall bedroom into the perfect place to get cozy without having to change all of your bedding, it can add a lot of the fall season quickly to your room.
Whether you have a quilt or comforter, you can swap it out for a mustard yellow, deep orange, or other similar fall color when the autumn season is around. Quilts are a timeless addition to any bedding ensemble. They provide warmth and are a great way to stay cozy this fall.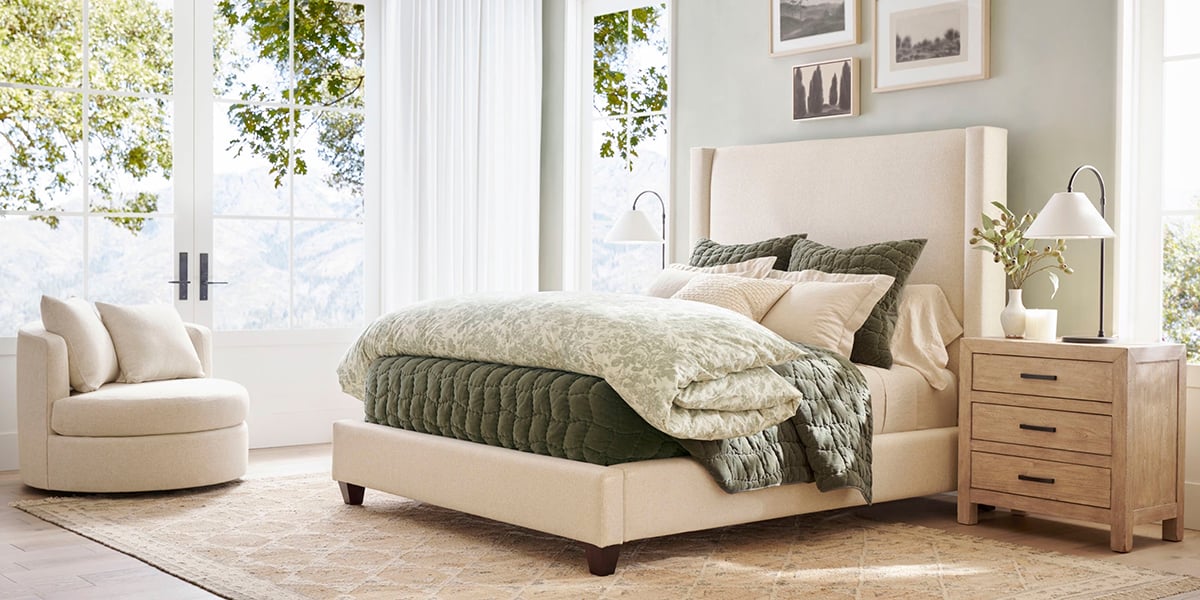 A comforter on the other hand is a classic bedding staple that provides style. Choose a comforter in a neutral color like white, beige, or gray for a timeless look, or opt for a bold color or pattern to add some personality to your space. You can also incorporate other concepts into your bedding by being aware of the colors and textures.
5. Layer in More Texture
If your goal is to create a cozy atmosphere, incorporating some different textures into your decor can be one of the best ways to go from summer to fall, all while adding interested and dimension.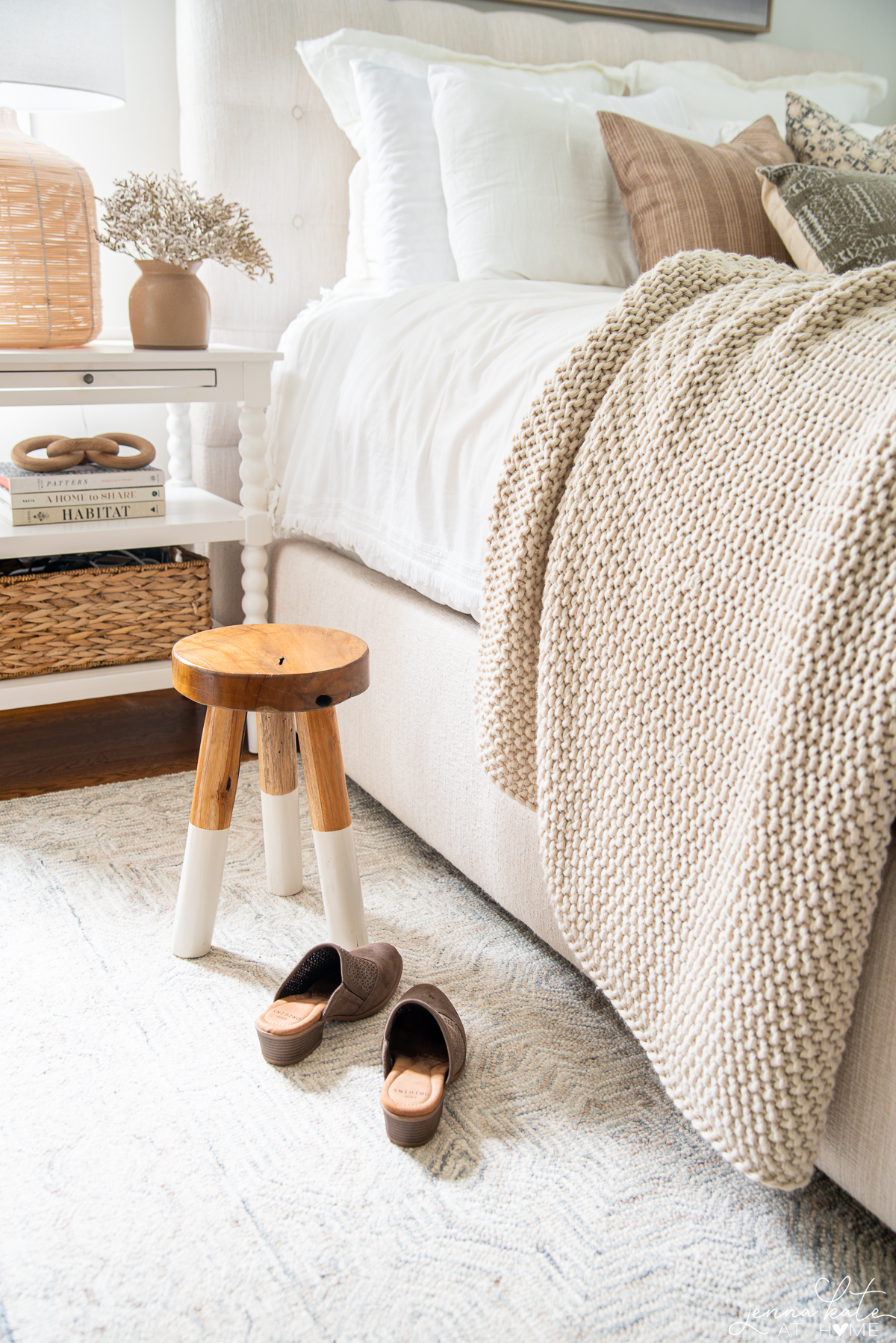 Add rattan boxes to your nightstand, a hobnail candle jar, wooden links or even a wooden stool or bench next to your bed.
6. Add Ambiance with Candles & Lighting
Candles are another great way to add warmth and a cozy fall feel to your bedroom decor. They create a soft and relaxing atmosphere that makes you just want to cozy up with a good book.
A scented candle on a nightstand not only looks pretty but makes for the perfect spot to cozy up with a book. Plus, delicious fall scents really bring your senses to life.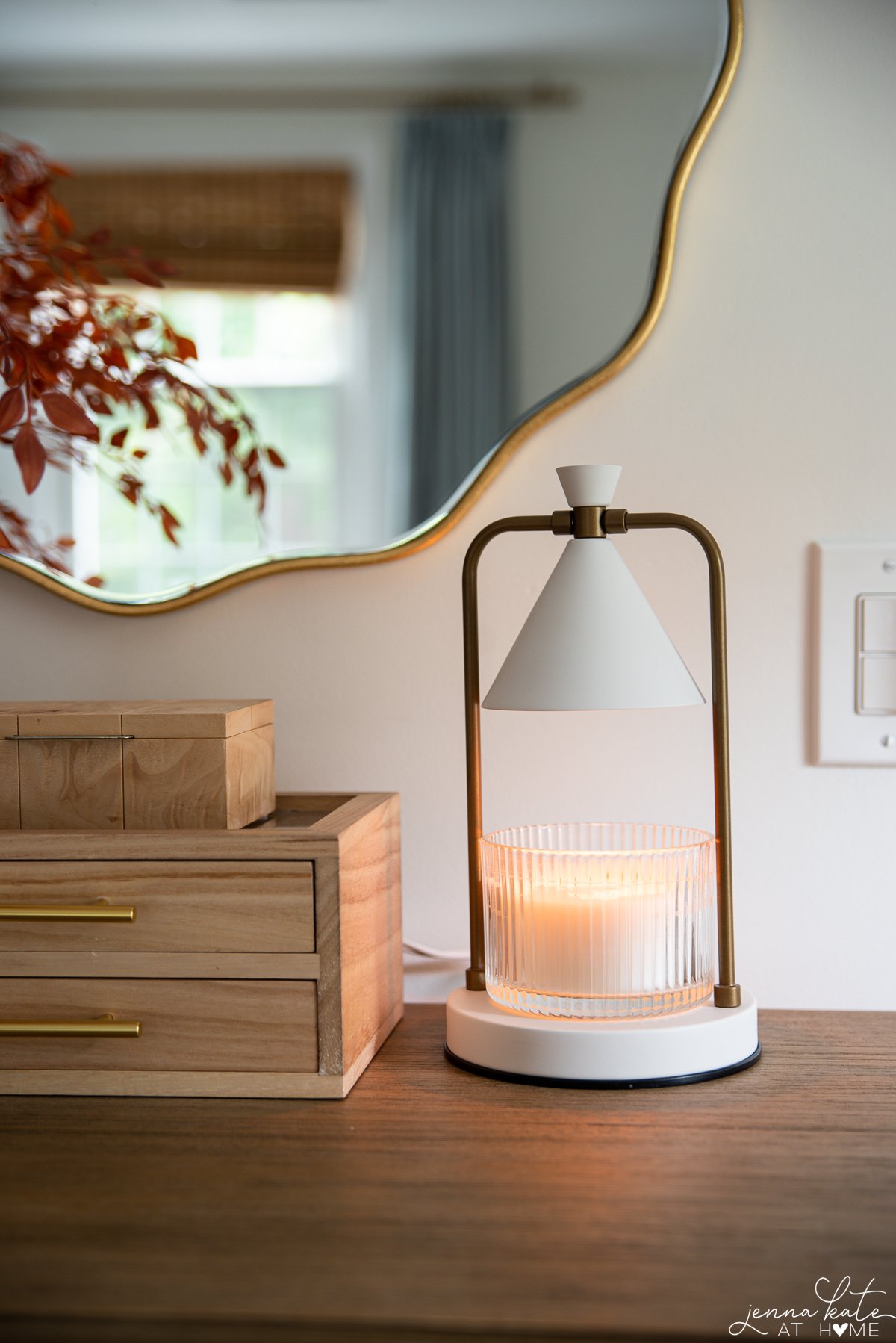 I love using a candle warmer lamp, which enables me to get the scent of the candle and the warm glow without an open flame to worry about.
Layering lighting in your bedroom is another way to add that cozy factor, especially as the days grow shorter. Table lamps, sconces, and floor lamps will add the perfect ambiance.
7. Hang Fall Themed Wall Art
Consider adding some simple seasonal art for another quick way to add a touch of fall to your bedroom decor.
Whether you prefer traditional autumnal colors or something a little more modern, there are plenty of options out there to choose from.
One popular choice is to hang a large canvas print featuring a fall landscape or scene. This can instantly add warmth and coziness to your space, and make you feel like you're surrounded by autumn hues. You could also go for a few smaller prints to create a gallery wall that showcases your favorite fall-themed wall art.
8. Update Your Bedroom Rug
An easy way to make a simple change to your room for fall is to change up your bedroom rug. Again, opt for texture or bringing in those richer fall colors through faux fur rugs, shag rugs, a patterned wool rug or even jute.
When choosing a rug for your bedroom, make sure to consider the size and shape of your space. A small rug may get lost in a large room, while a large rug may overwhelm a small space.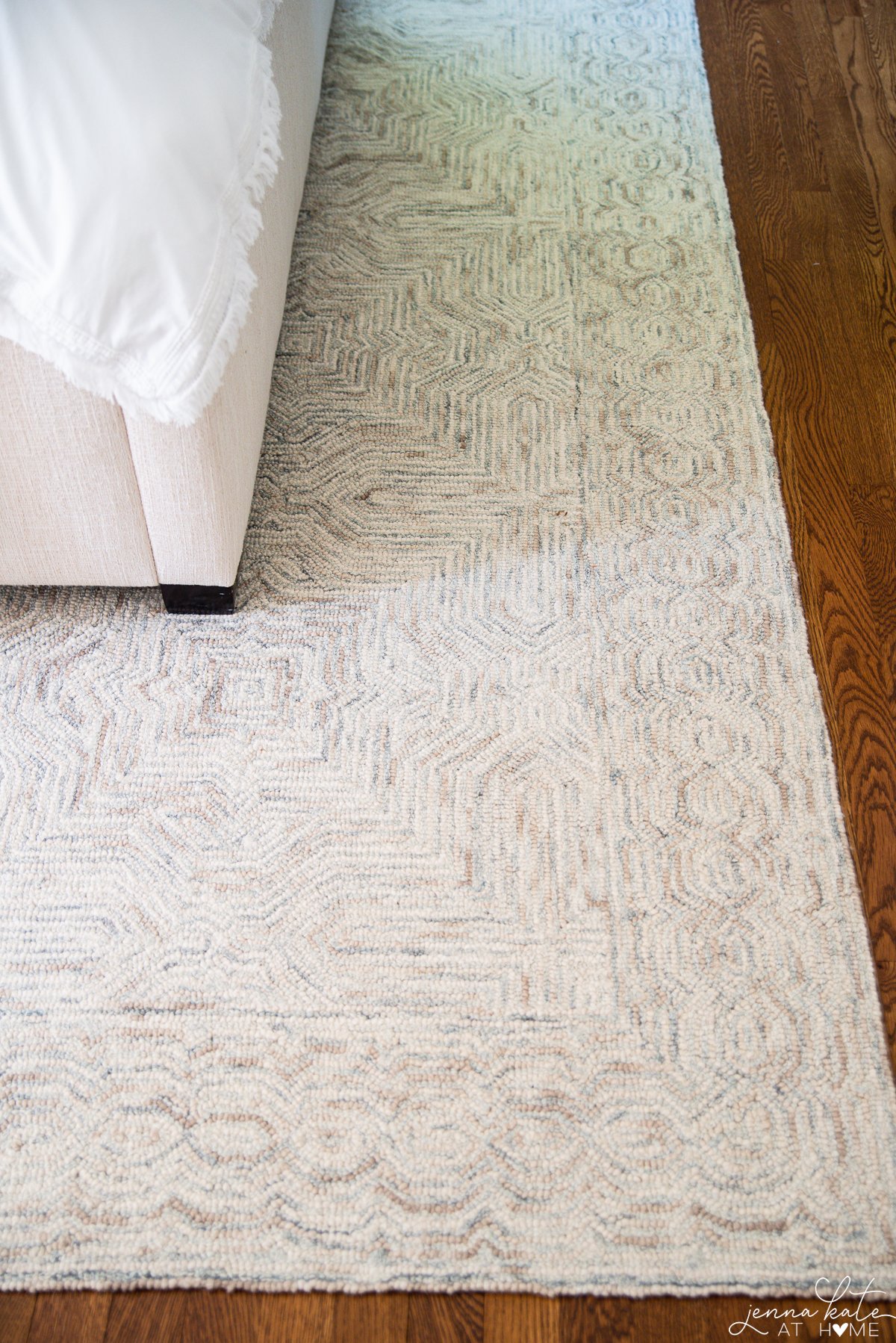 9. Bring the Outside In
No matter the season, I love to have a nod to the outdoors inside my home at all times. Natural fall decor is the ultimate free decor for your home!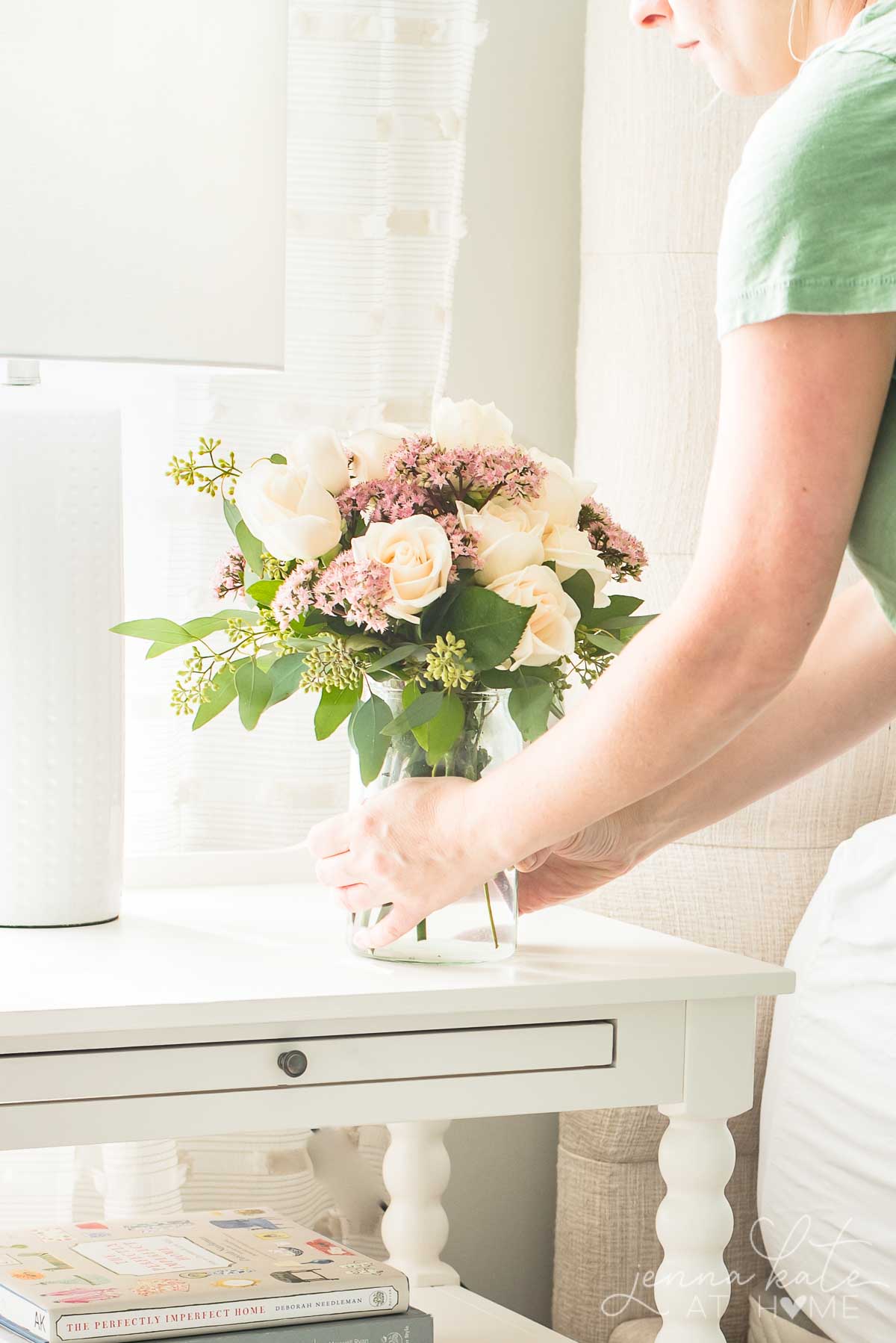 For fall bedroom decor, a small vase filled with fresh flowers from your garden is always a welcome touch – dried hydrangeas or sedum is the perfect nod to the season.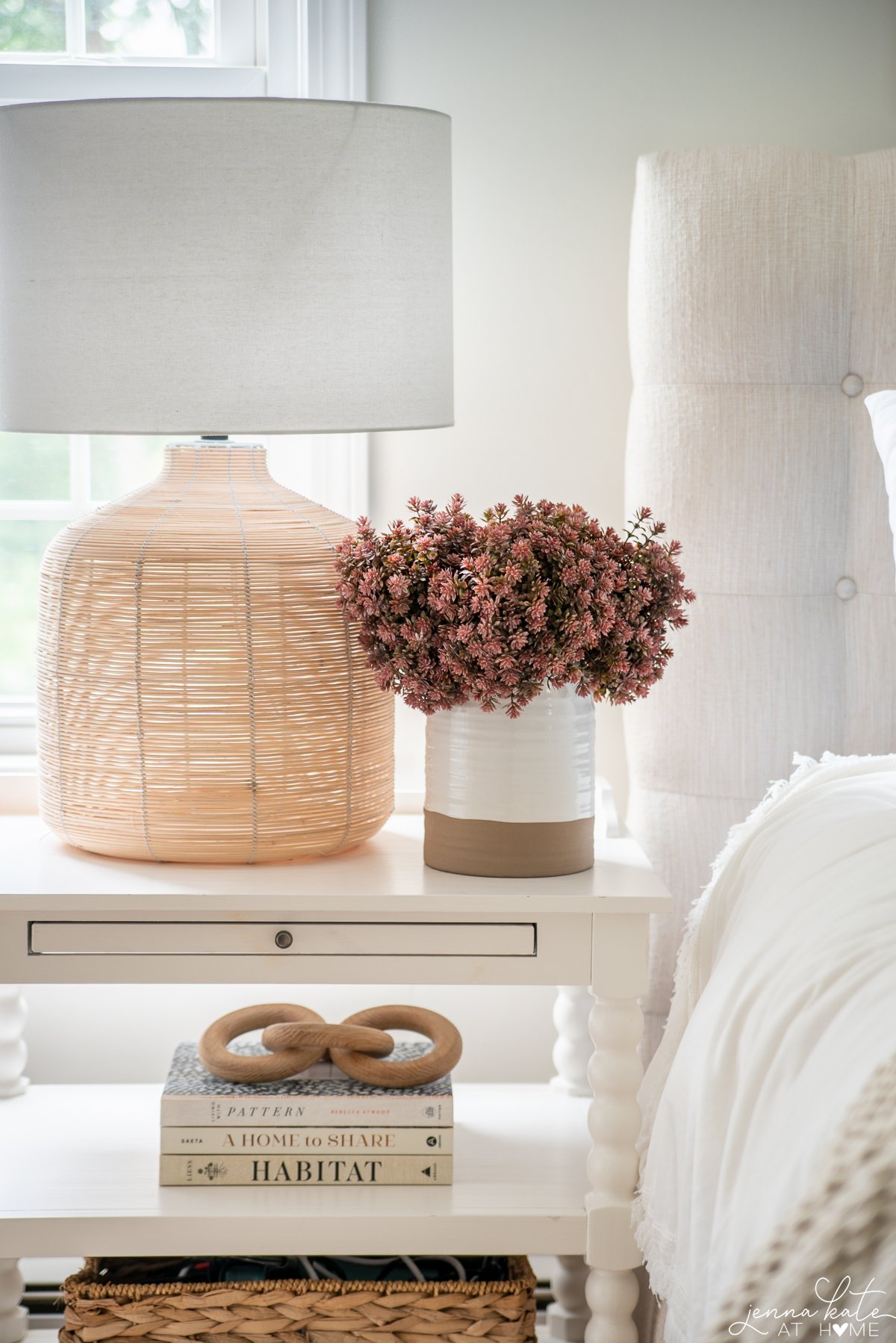 Looking to make more of a statement? Clip some branches from your yard and put them in a large vase on your dresser or nighstand.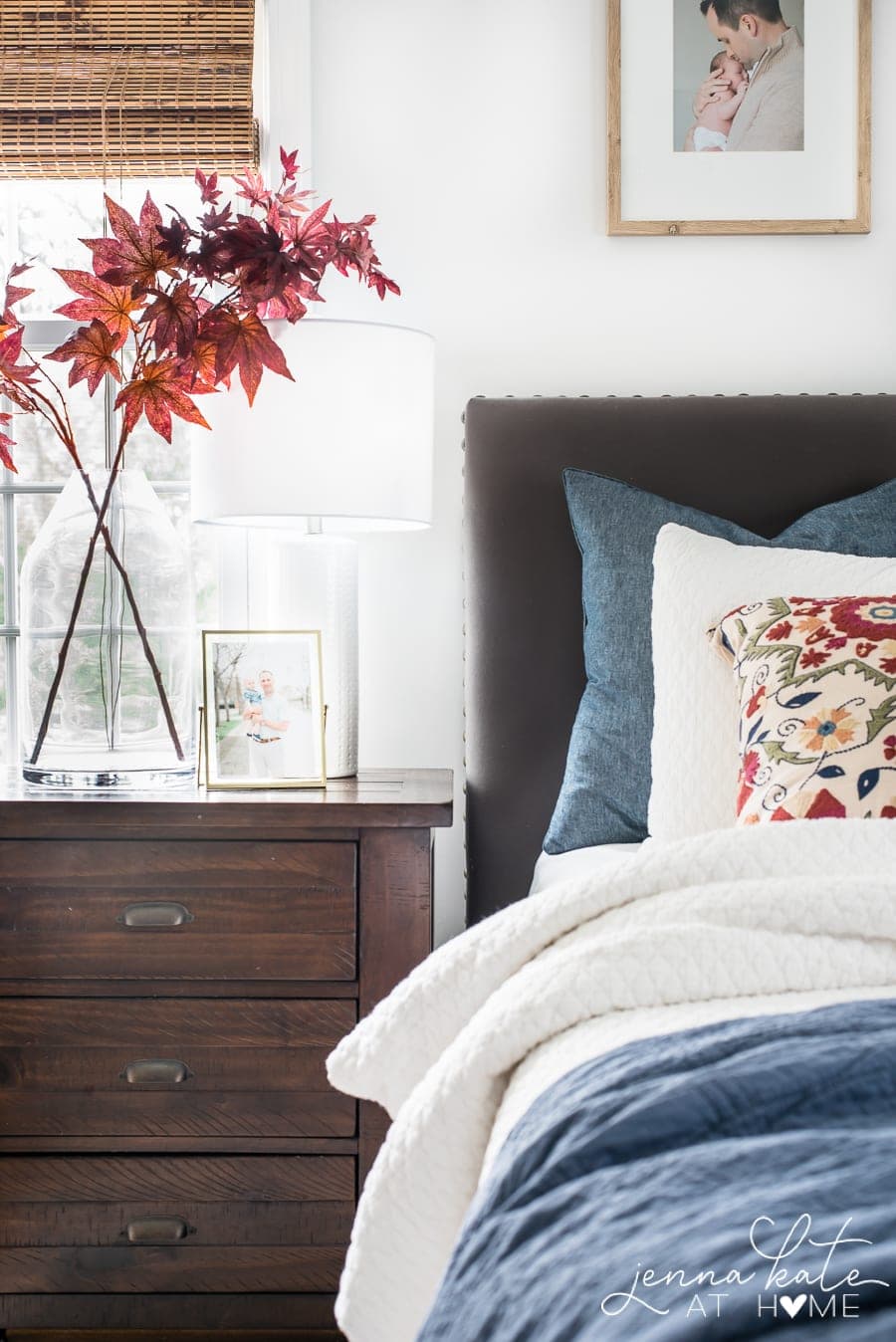 Of course, faux branches are acceptable, too!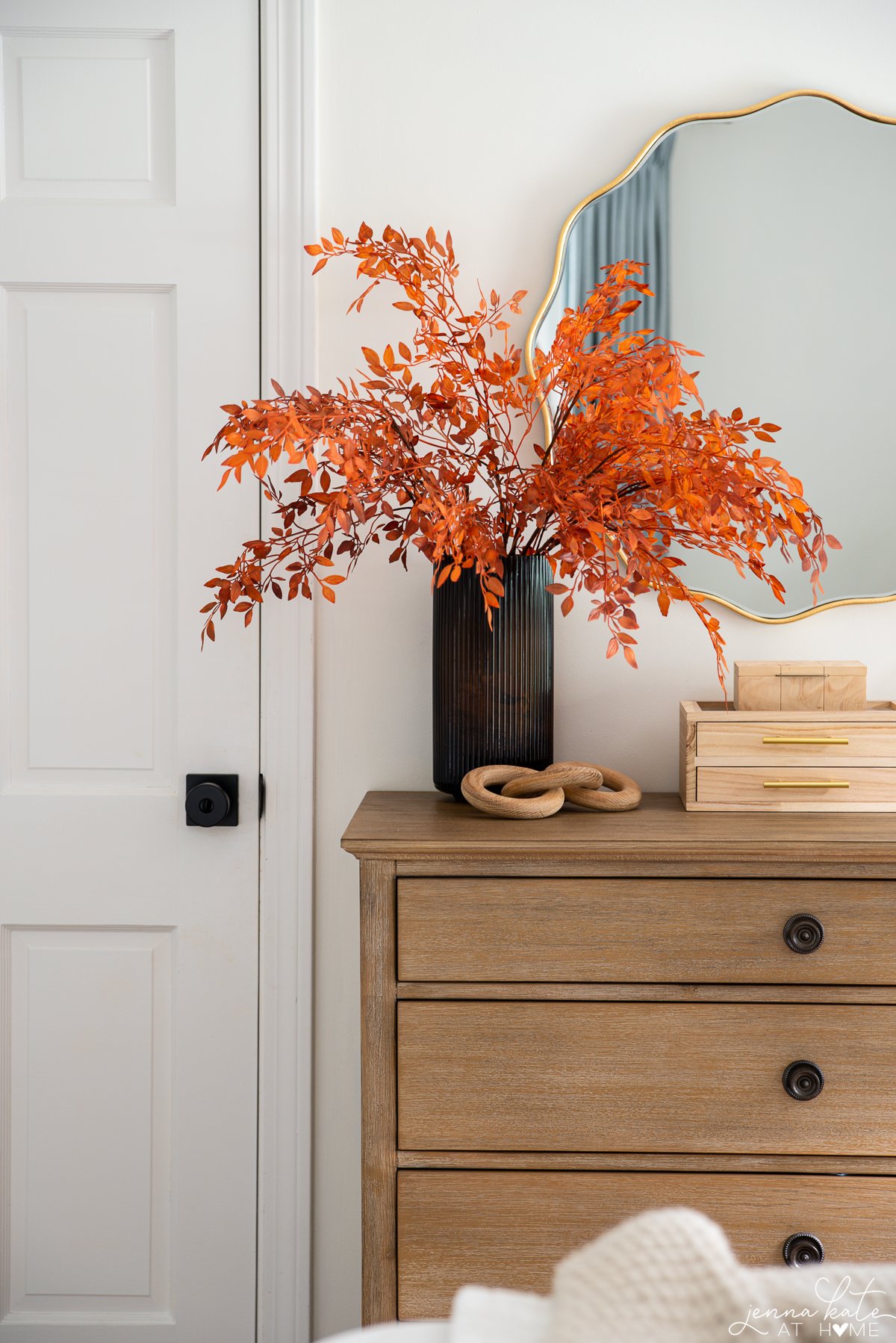 10. Swap out Window Treatments
This fall decor idea may require just a little more energy than some other ideas, but will play the staring role within your fall bedroom decor. Swap out your lightweight summer curtains for some thicker, richer fabrics (velvet would be amazing!).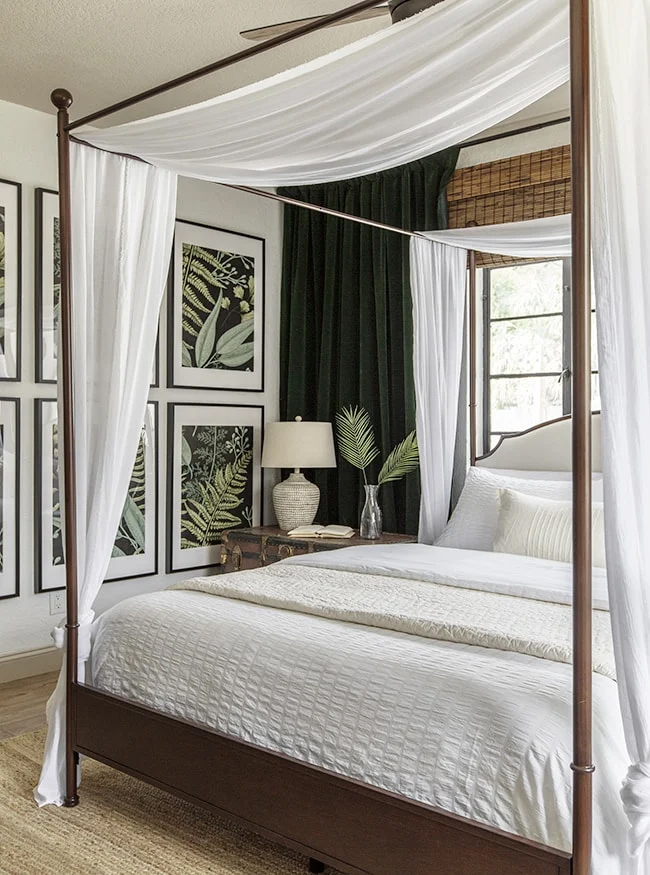 This will provide a warm shade to the room that will reflect all of your bedroom decor in a new way.
11. Sprinkle in Pumpkins
Without using an overwhelming amount of pumpkins, place them throughout the room in either small glass bowls, stacked in a group on top of each other largest to smallest, or added to your wreath. You can also style cute pumpkin pillows on your fall bedding.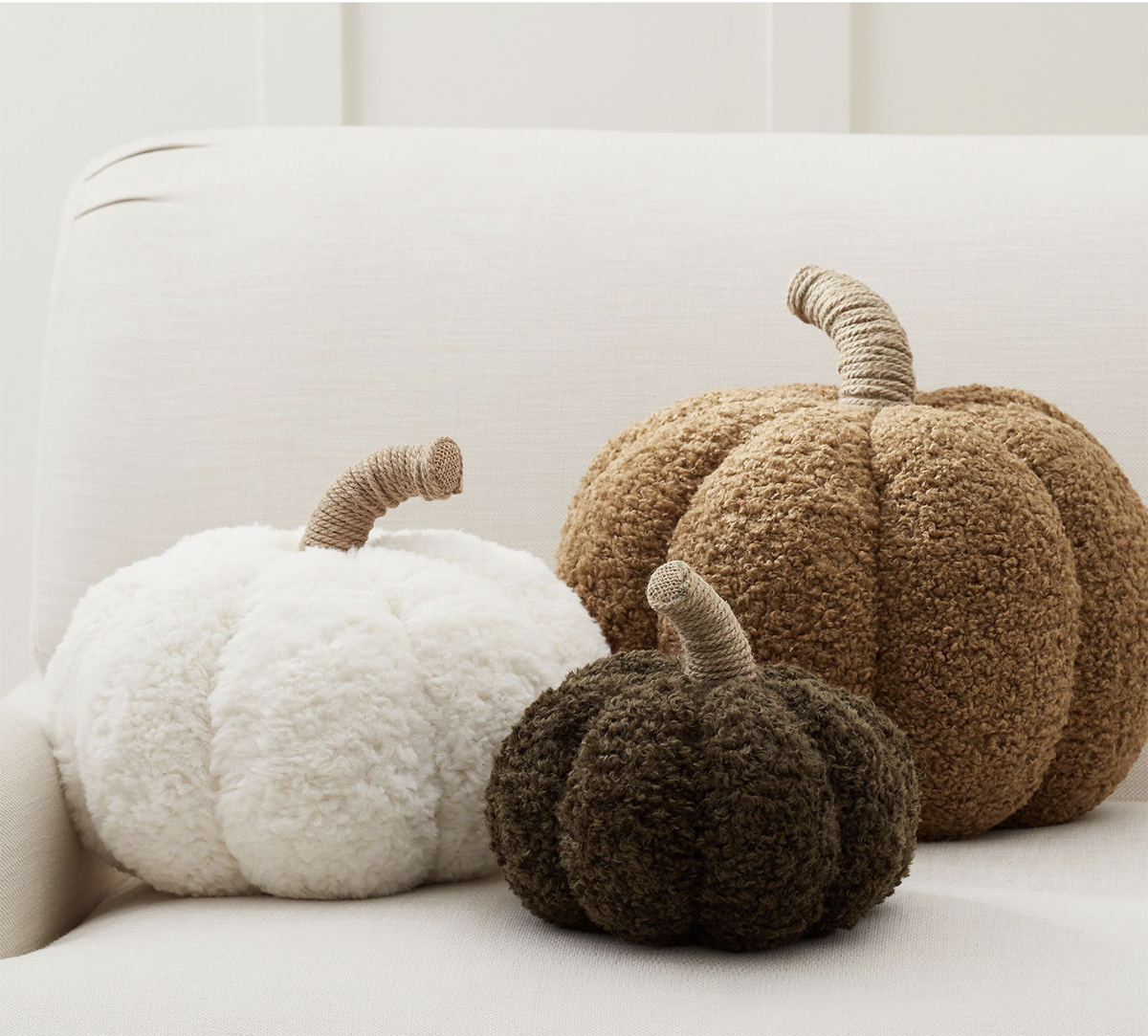 A white pumpkin goes perfectly in a modern home because it's a neutral color that can be paired with a variety of other pieces. I love using larger faux pumpkins as a little accent for the nightstand, or placed in a basket.
Final Thoughts
I truly hope that you have found some inspiration and ideas for the perfect cozy bedroom this fall. Remember, you don't have to break the bank to achieve a cozy look!
By incorporating fall colors, a few textures, and natural elements, you can transform your bedroom into a cozy retreat that you'll love spending time in. Whether you prefer a rustic, farmhouse style or a more modern, minimalist home, there are plenty of ways to make your bedroom feel cozy and inviting this fall.