Traditional fall front porch decor featuring a variety of mums and pumpkins for a classic harvest look. There's lots more inspiration at the bottom of the post!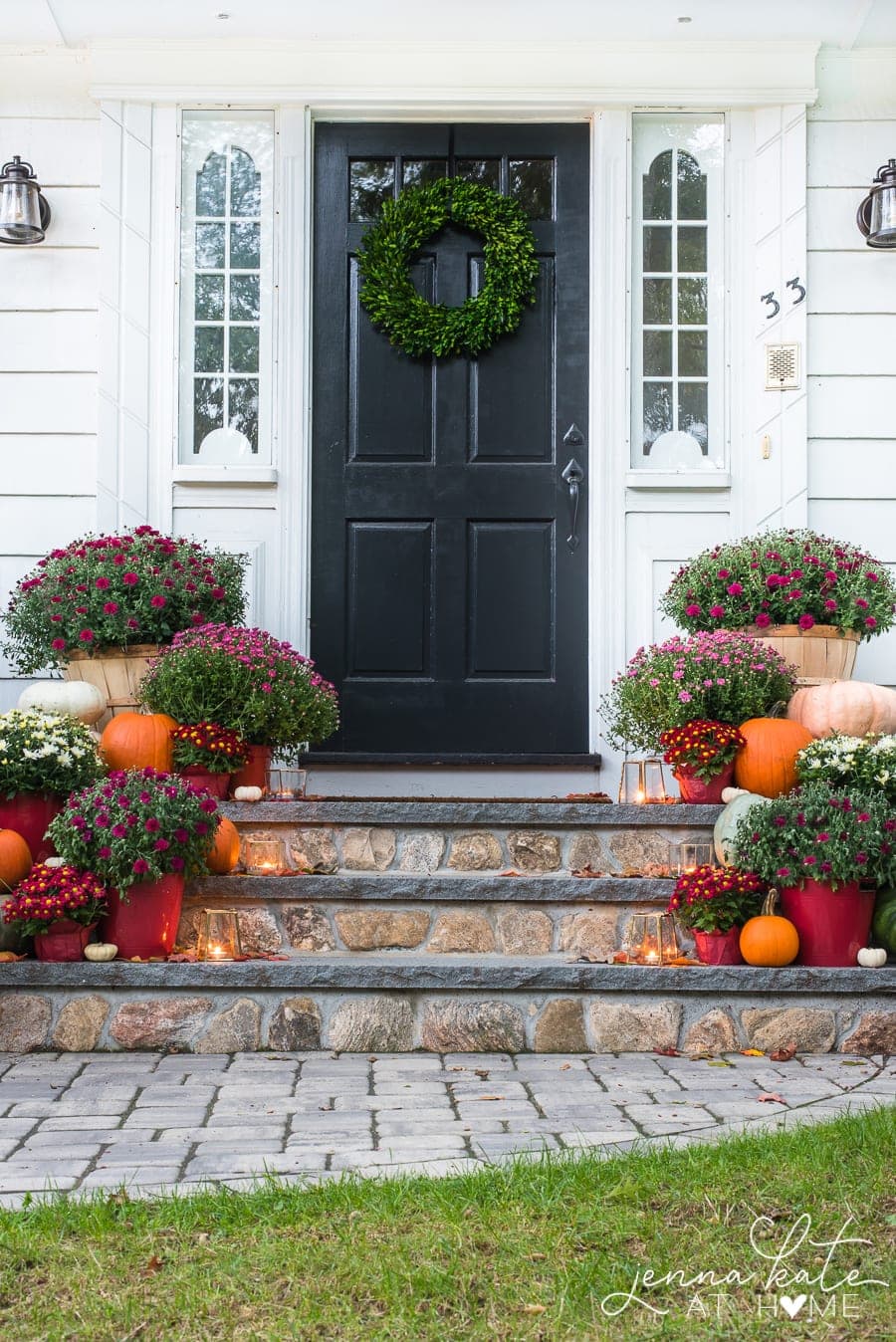 Fall Front Porch Decor
Happy fall, everyone! Sweater and boot weather is finally here and I could not be more thrilled. This past summer was a hot one for my pasty Irish skin and I'm so happy to break out the long sleeves and plaid again!
Decorating your front entrance for the autumn season is not a really a thing in Ireland but since moving to New England, it has certainly become one of my new favorite things. There's something about the warm colors and inviting nature of all the mums and pumpkins that I simply adore.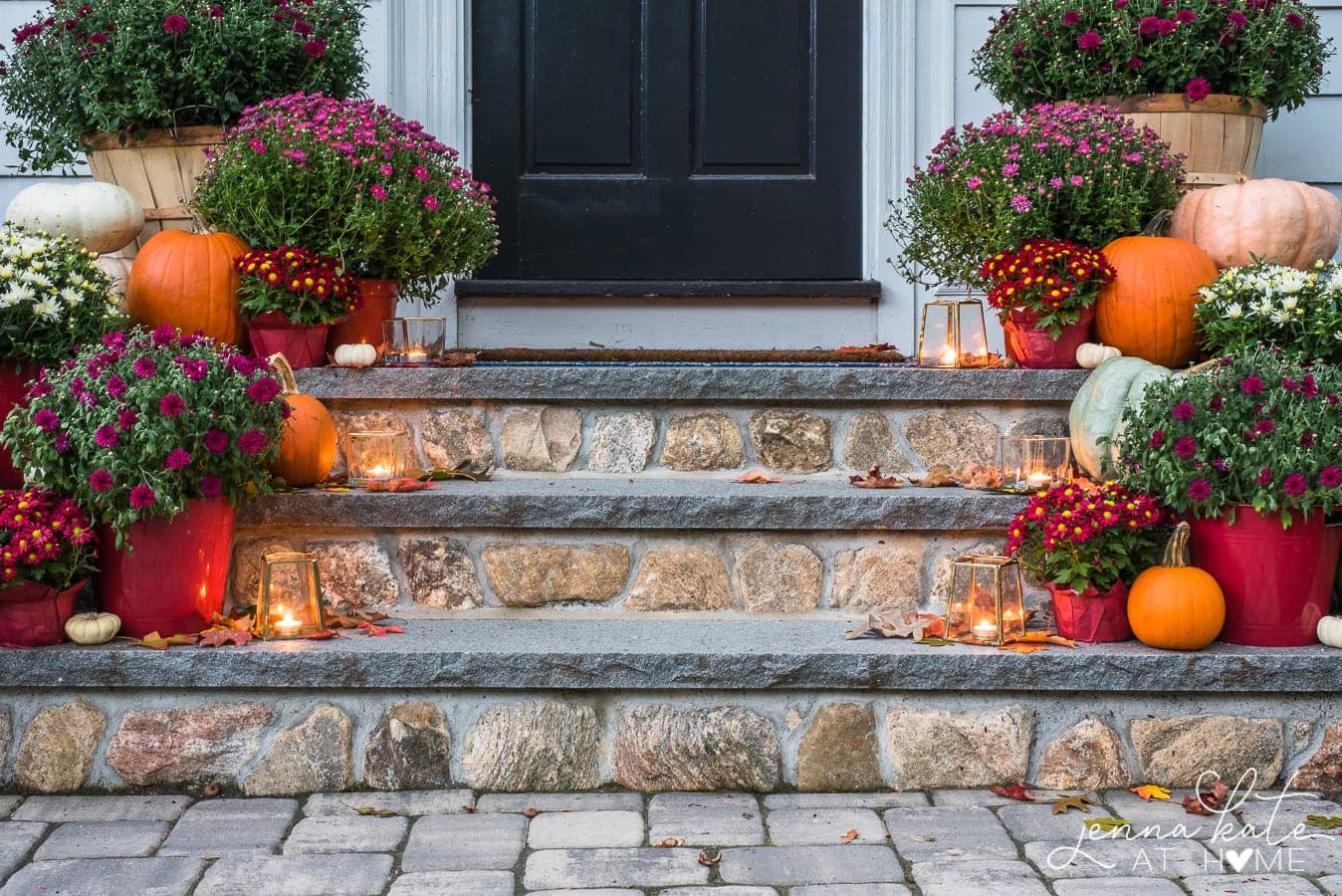 When we redid our front steps and walkway last year I was so excited to finally draw attention to this part of my home. Our front steps were so ugly before that I did not decorate them for a reason! Now I love the stonework and I'm happy to have people admire them as well as my full-on harvest display.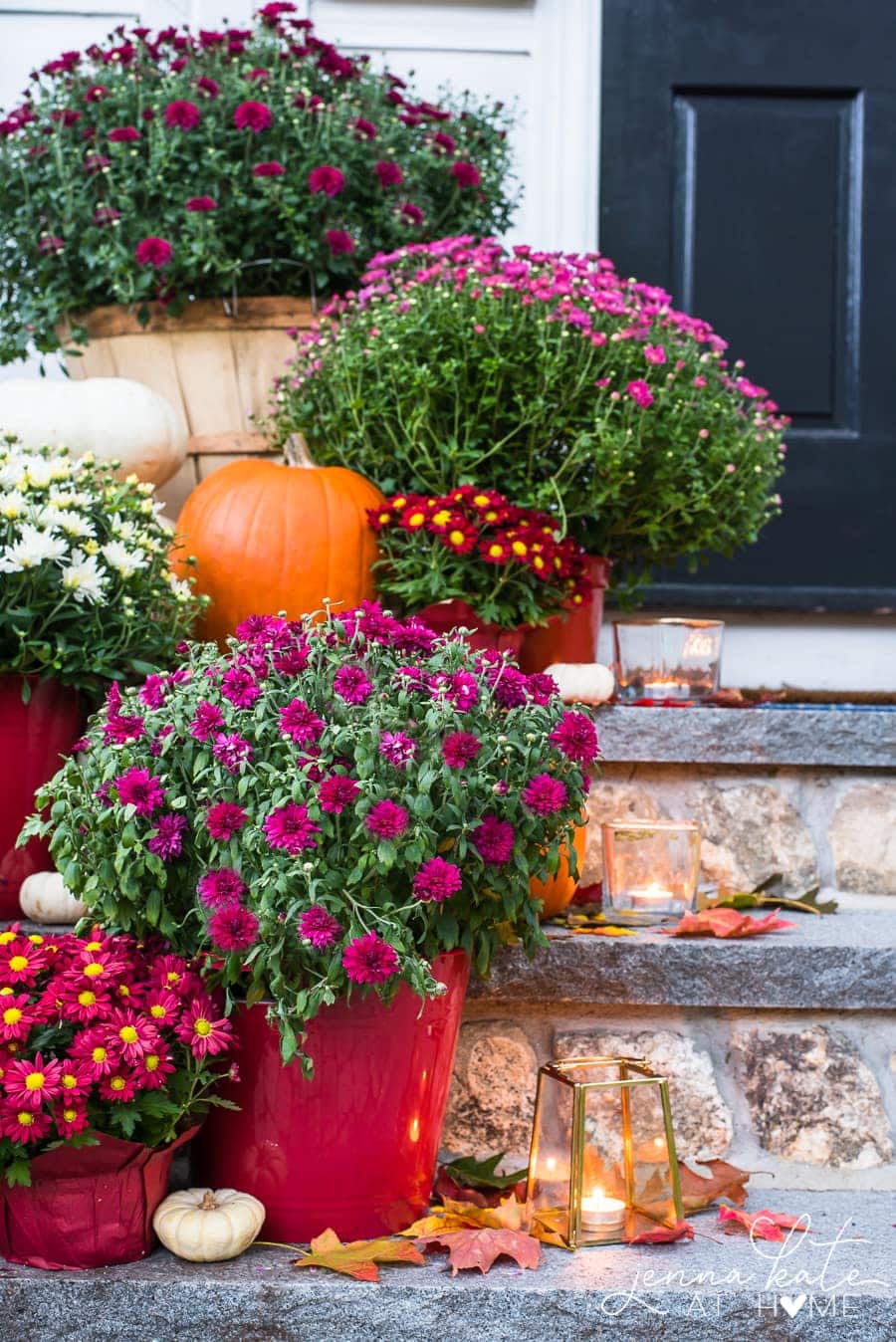 This year I stuck to a color palette of purples and deep reds, accented with a variety of pumpkins as well as the pretty gold tealight holders.
Instead of spending a fortune on new planters, I grabbed a bunch of dark red plastic trash cans from the dollar store, added some drainage holes to the bottom and popped my flowers right in. So easy and they look perfect!
Cheap fall porch decor is my favorite! My chrysanthemums were only $4 a piece except for the two huge ones which were a bit of a splurge at $20 each. But they all hardy mums and should last right through until last November at least!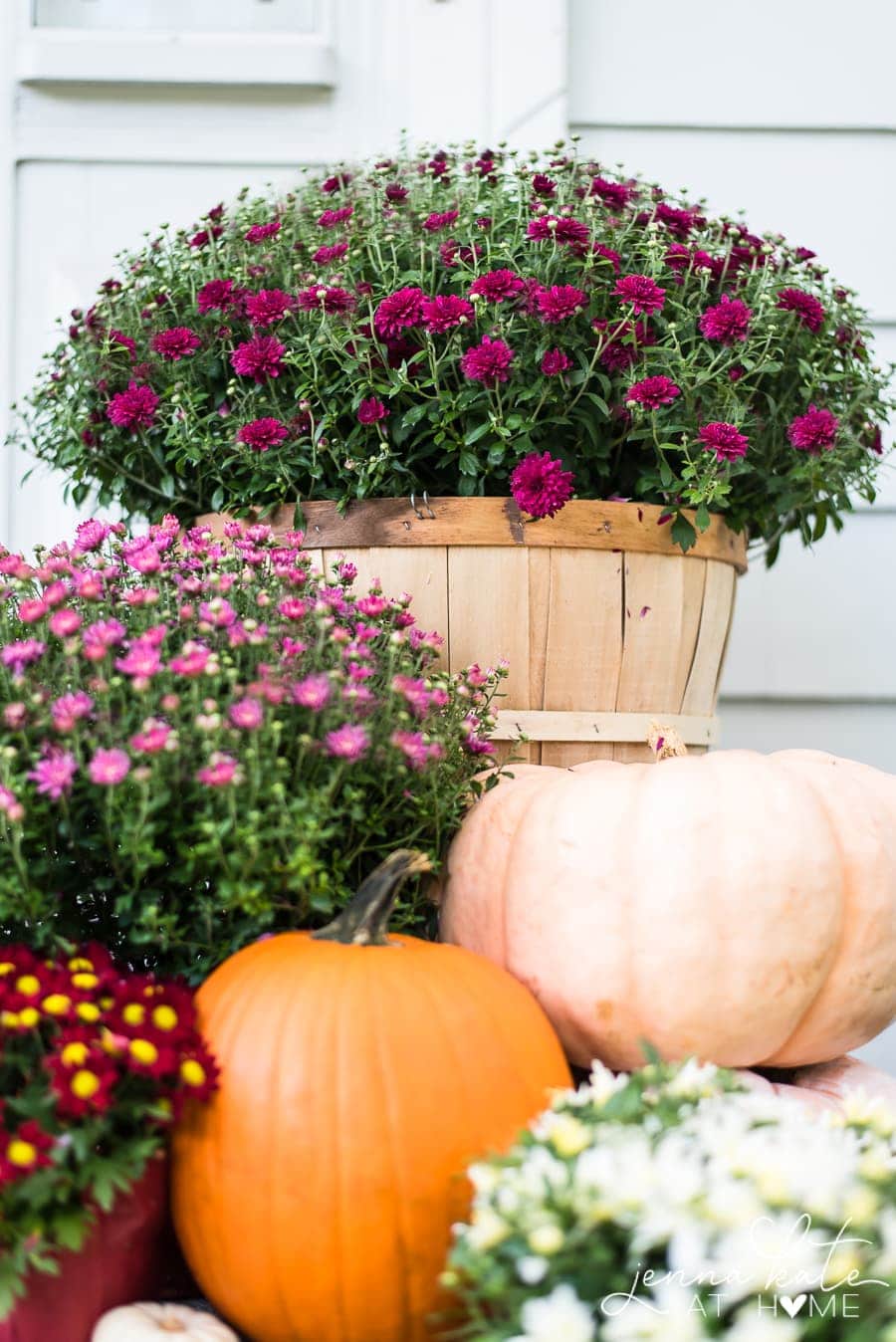 My local garden center had bushel baskets for only $3 a piece, so I grabbed two of those for the largest of the mums.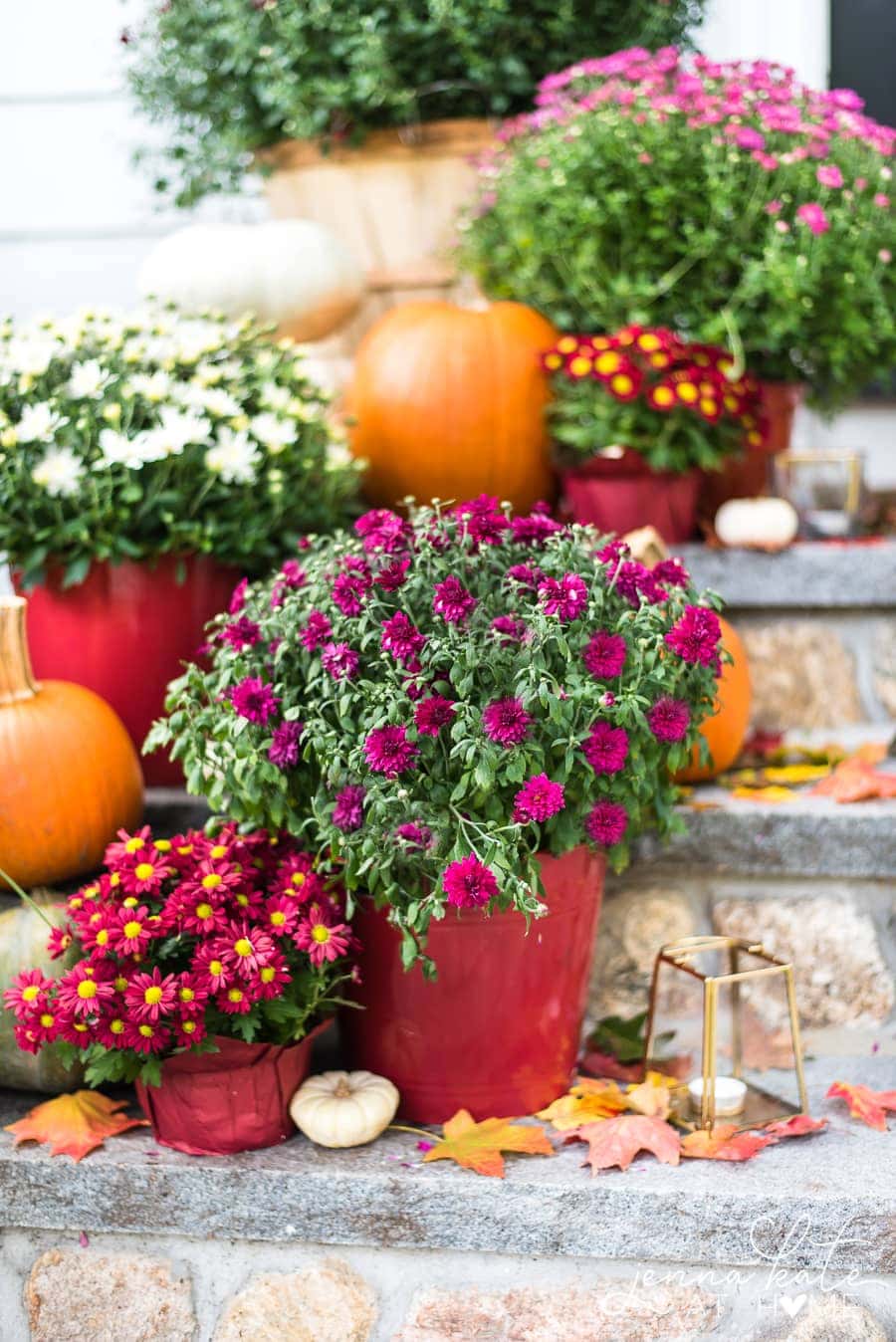 The front door has a simple boxwood wreath so as not to detract from the beauty of the front porch. I also planted some decorative cabbage and mums in the window boxes but none of them have bloomed yet so you'll have to wait another day to see those!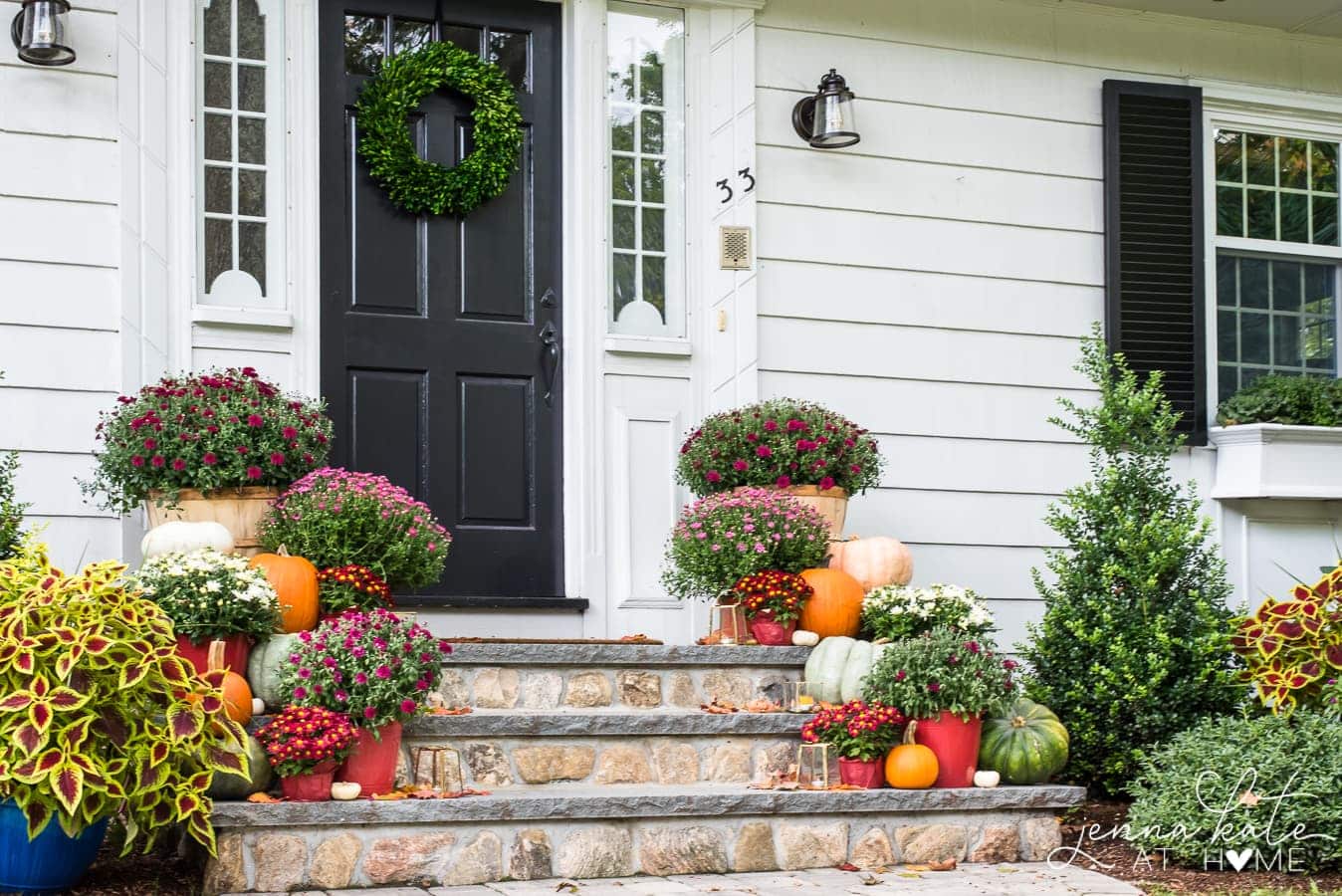 My favorite part of this fall front porch is right after dinner when the sun begins to set, the front lights turn on and cast a beautiful warm glow over everything…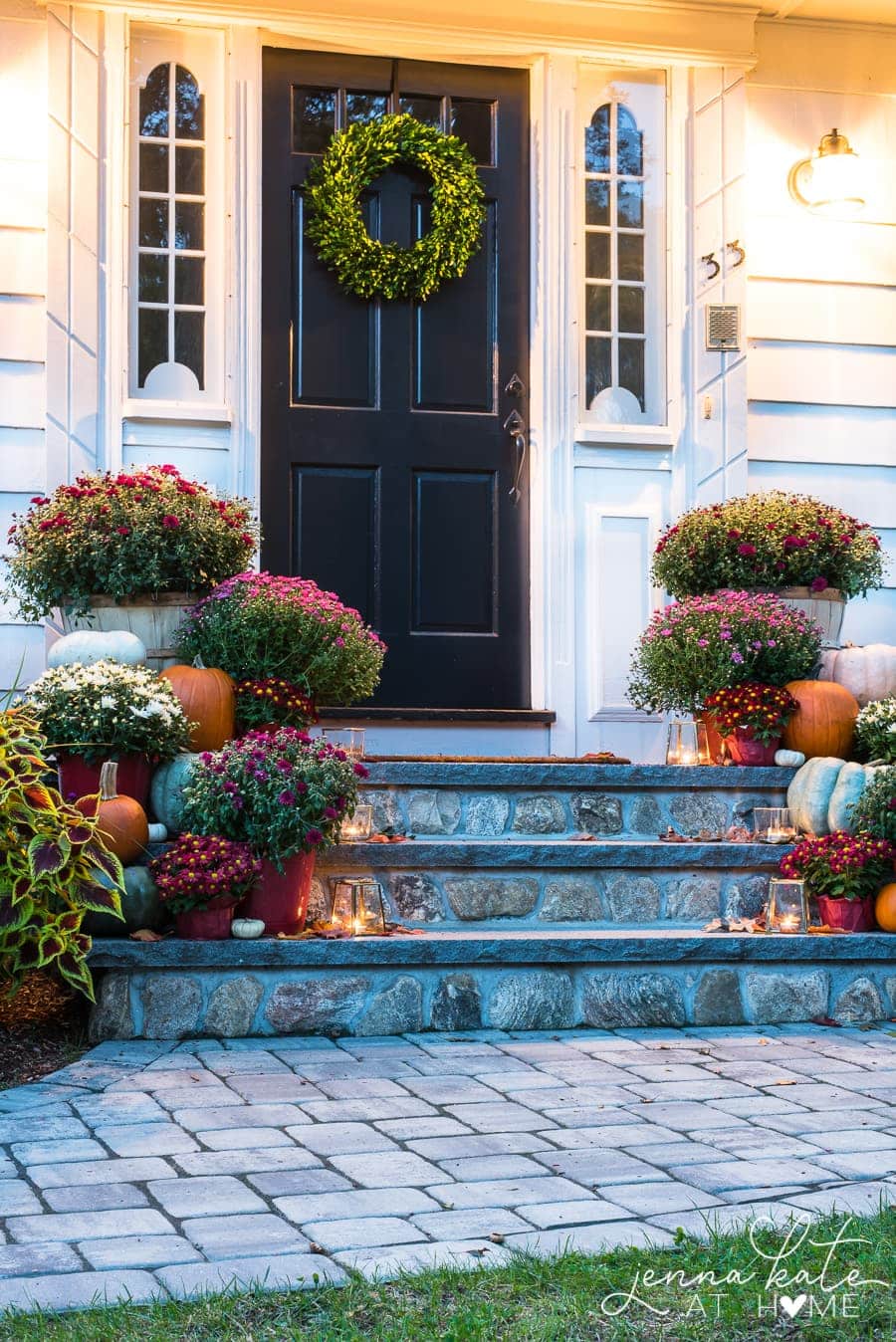 It's quite magical!
Don't have a front porch like me? Maybe these screened in porch ideas will be helpful, instead!