I say it all the time – big changes can be made on a small budget.
Take our garage doors. They are the very plain and boring type. No character, boring color and just general blah-ness.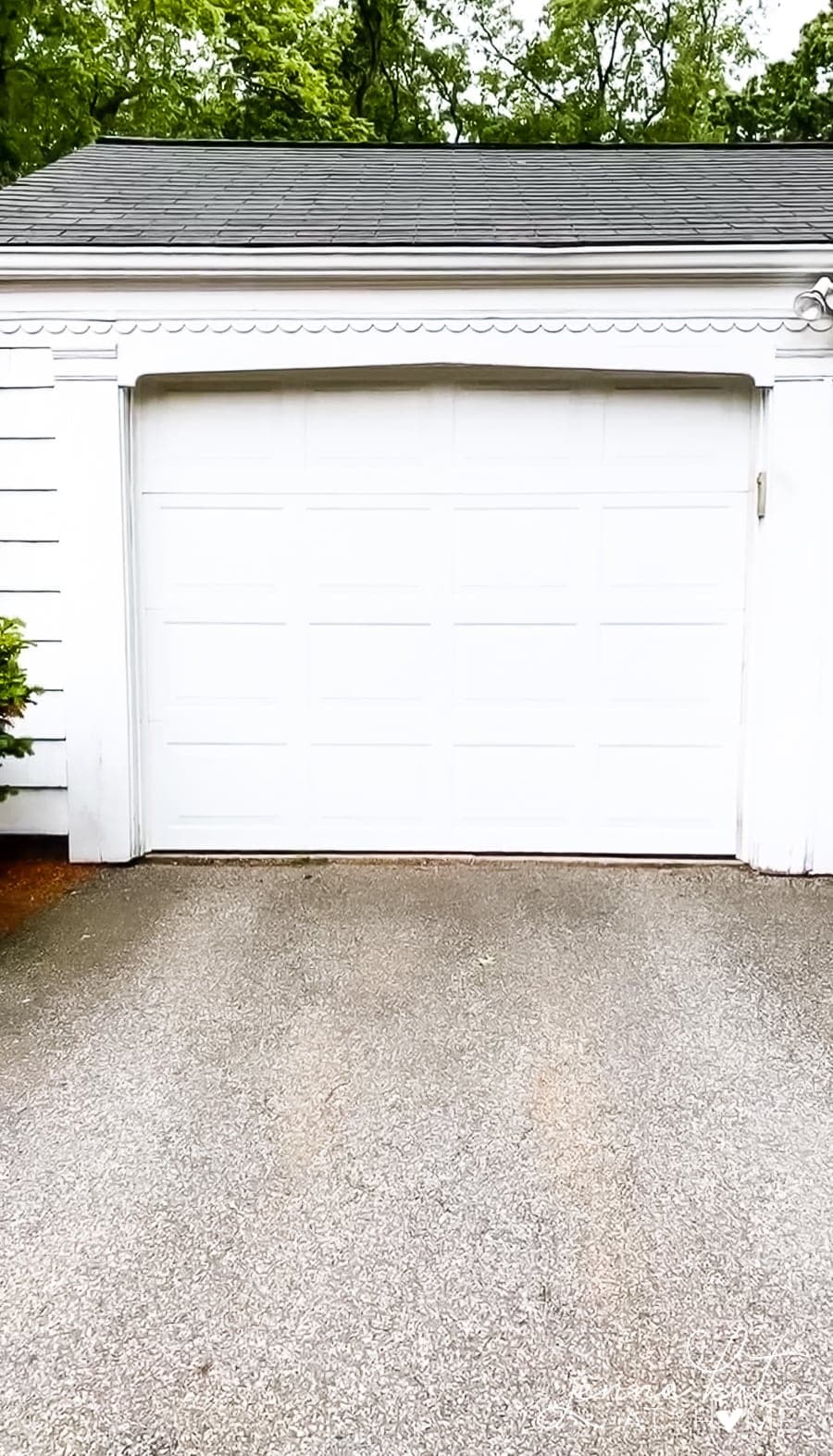 But this recent DIY makeover that took me 15 minutes and about $50 and has completely transformed the look of our doors and our entire curb appeal.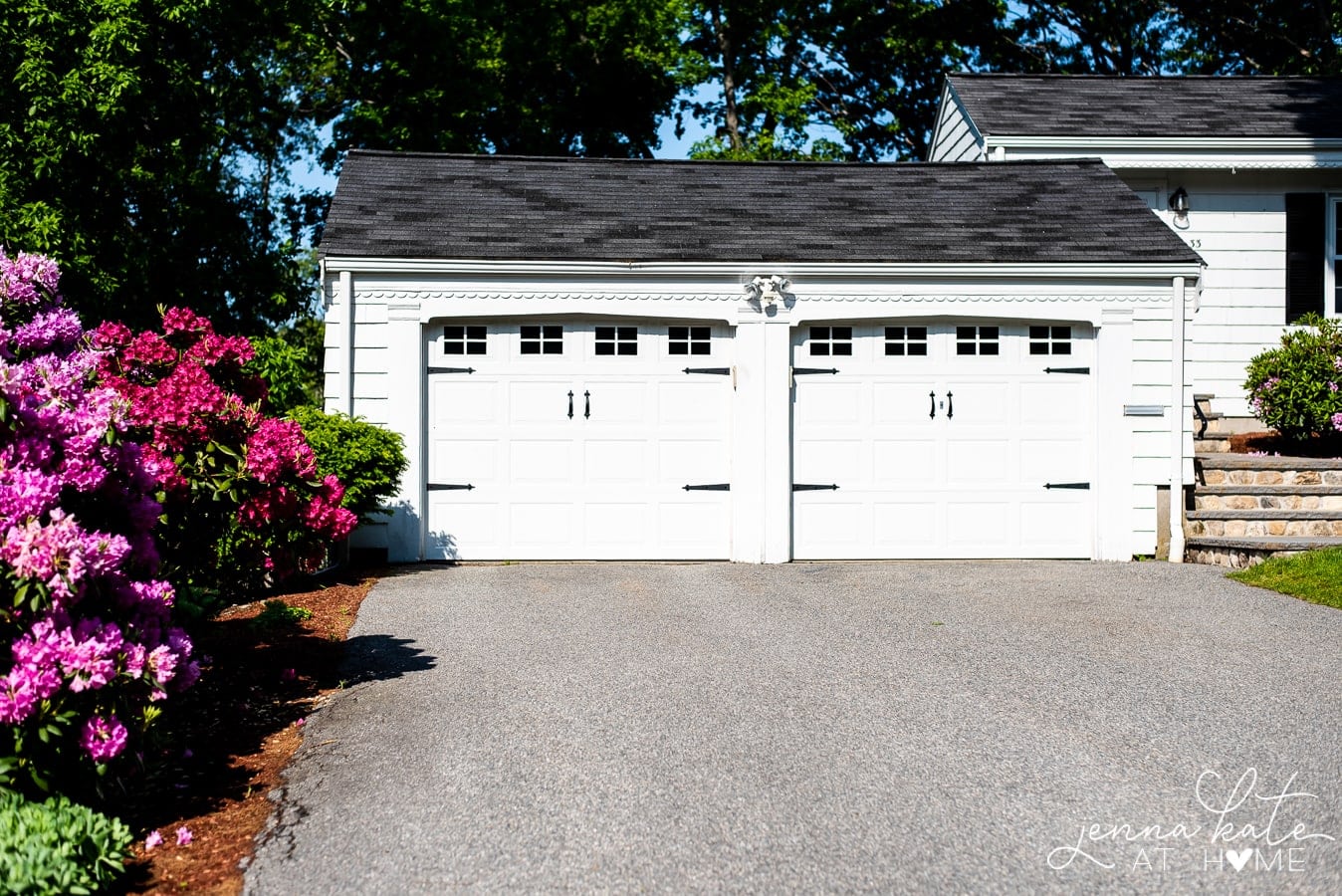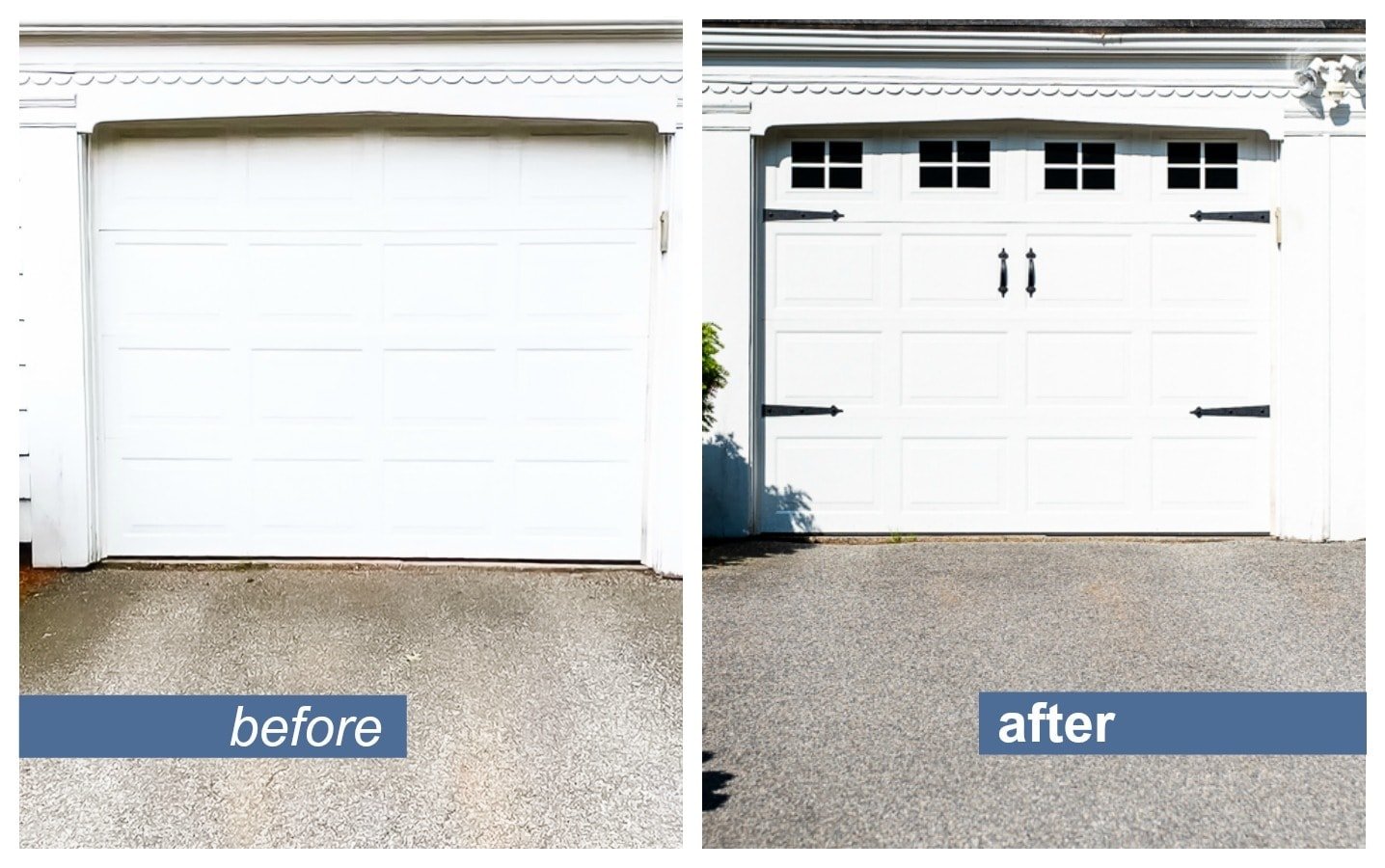 You would never think they're even the same doors, right?!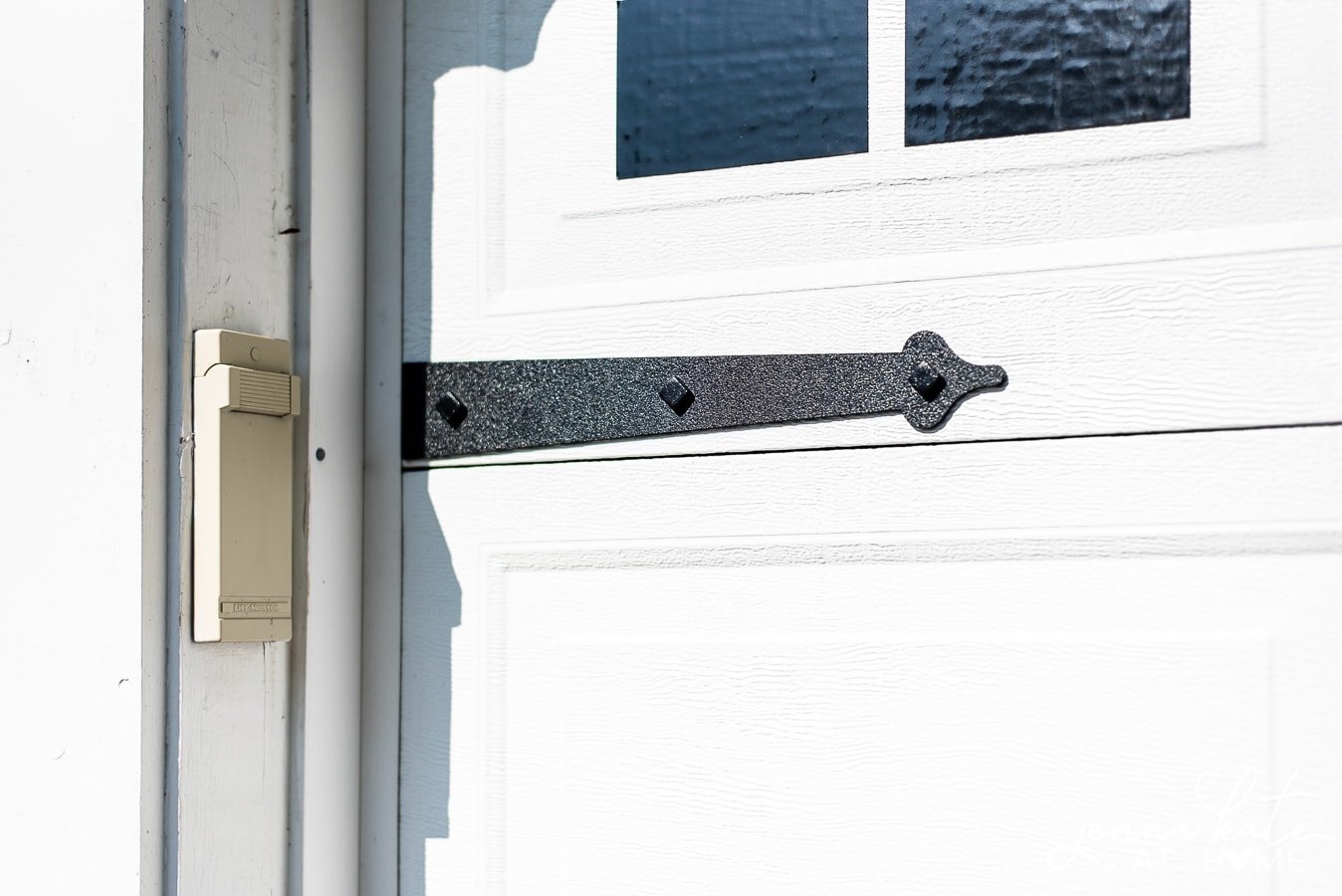 The most amazing part is that these are plastic hardware with magnets on the back. You take them out of the box and attach them right to the doors. The magnets are pretty strong and as long as they are positioned correctly (not too close to the edges or where the doors bend apart when closing) they won't budge.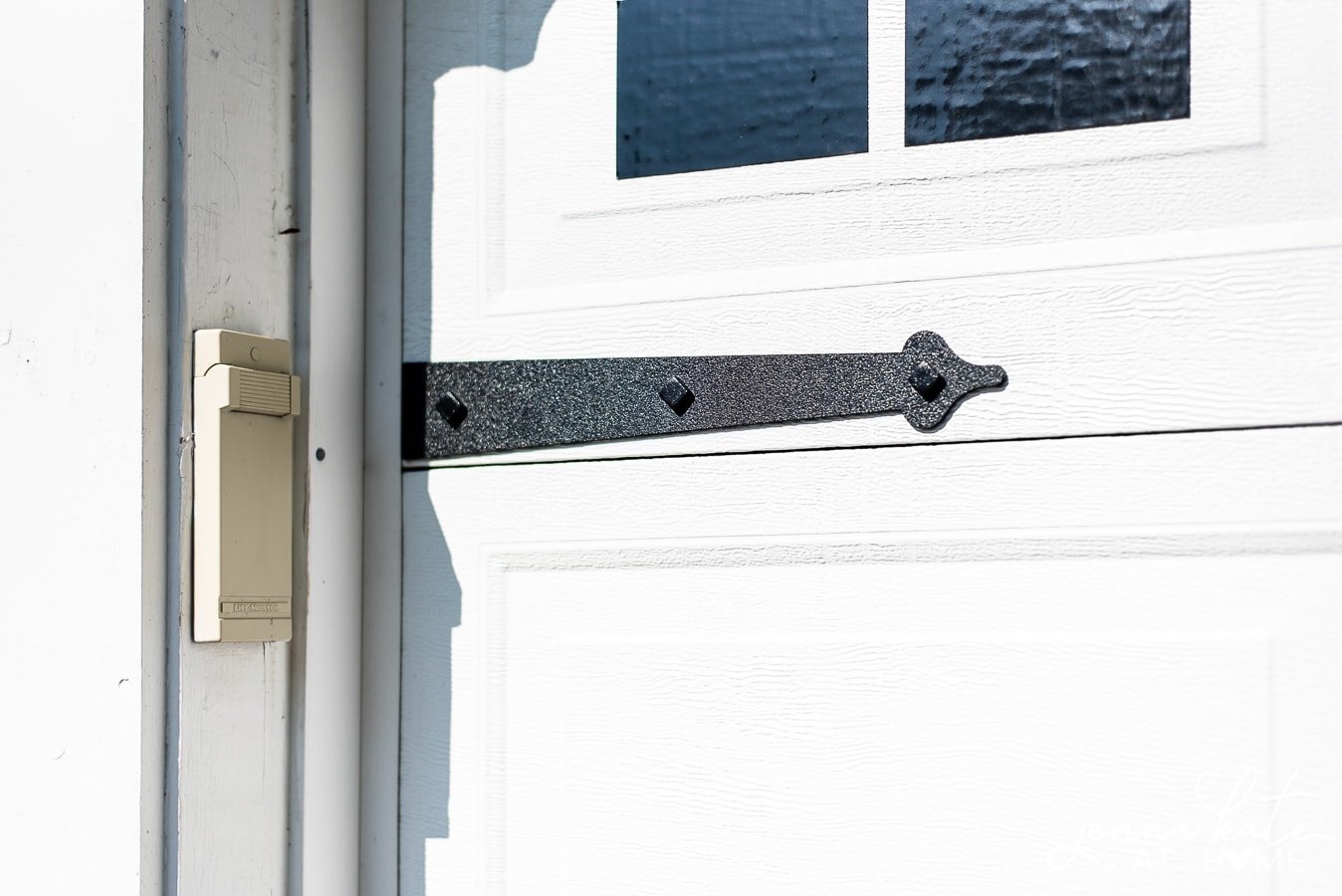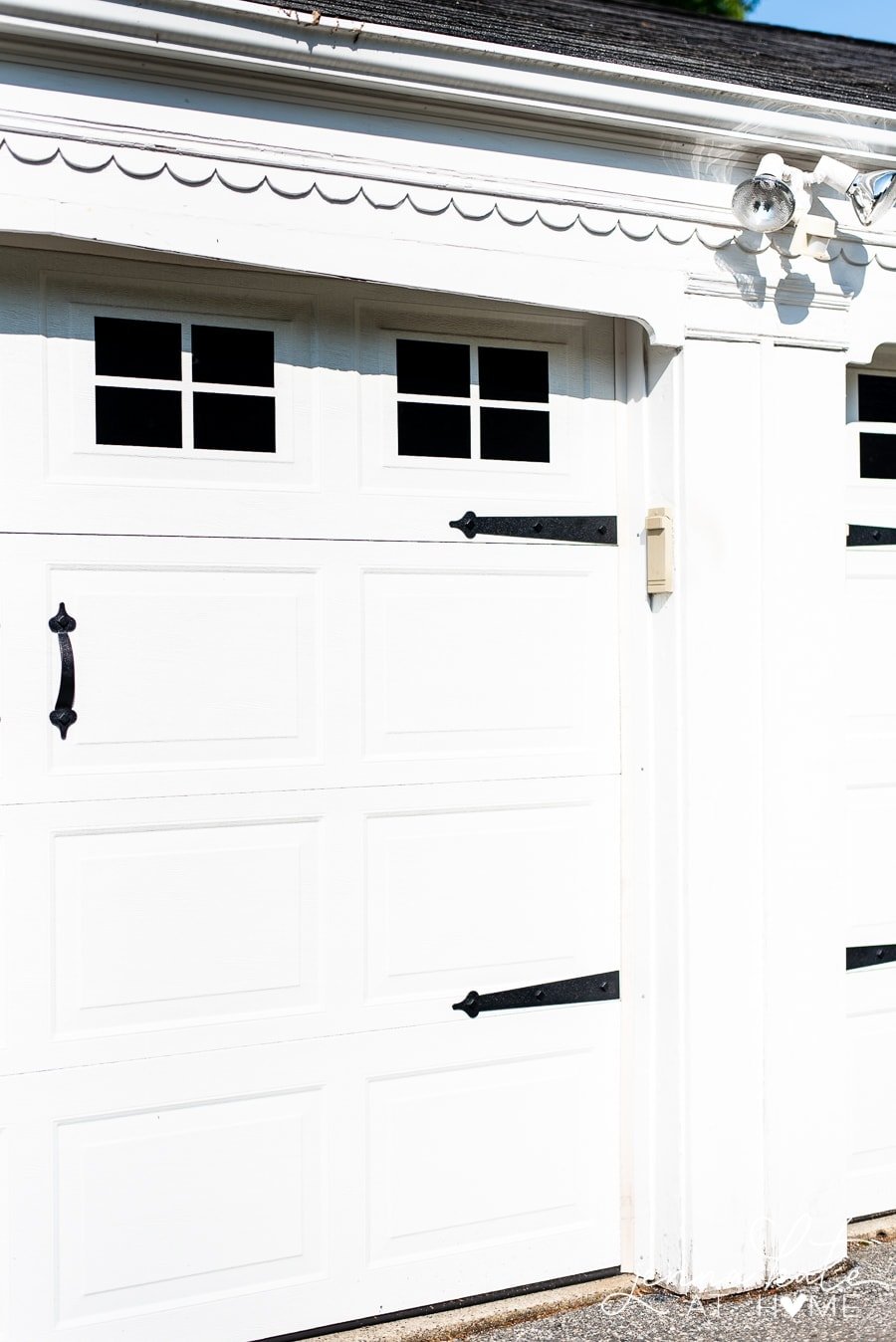 The "windows" are also magnetic but just little vinyl squares that you attach to make a grid. Up close you can definitely tell that they're not really windows but even from just a few feet back they look realistic.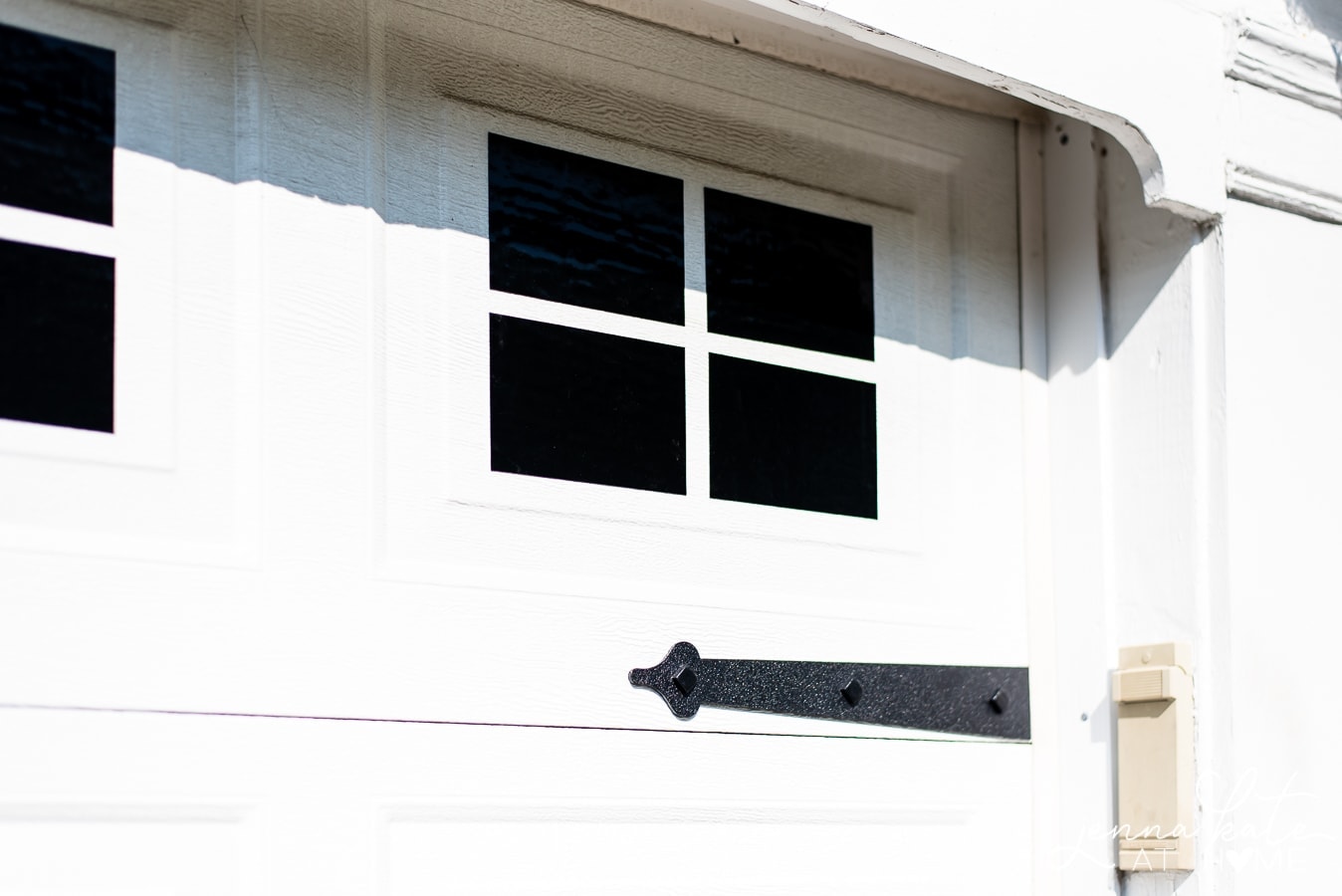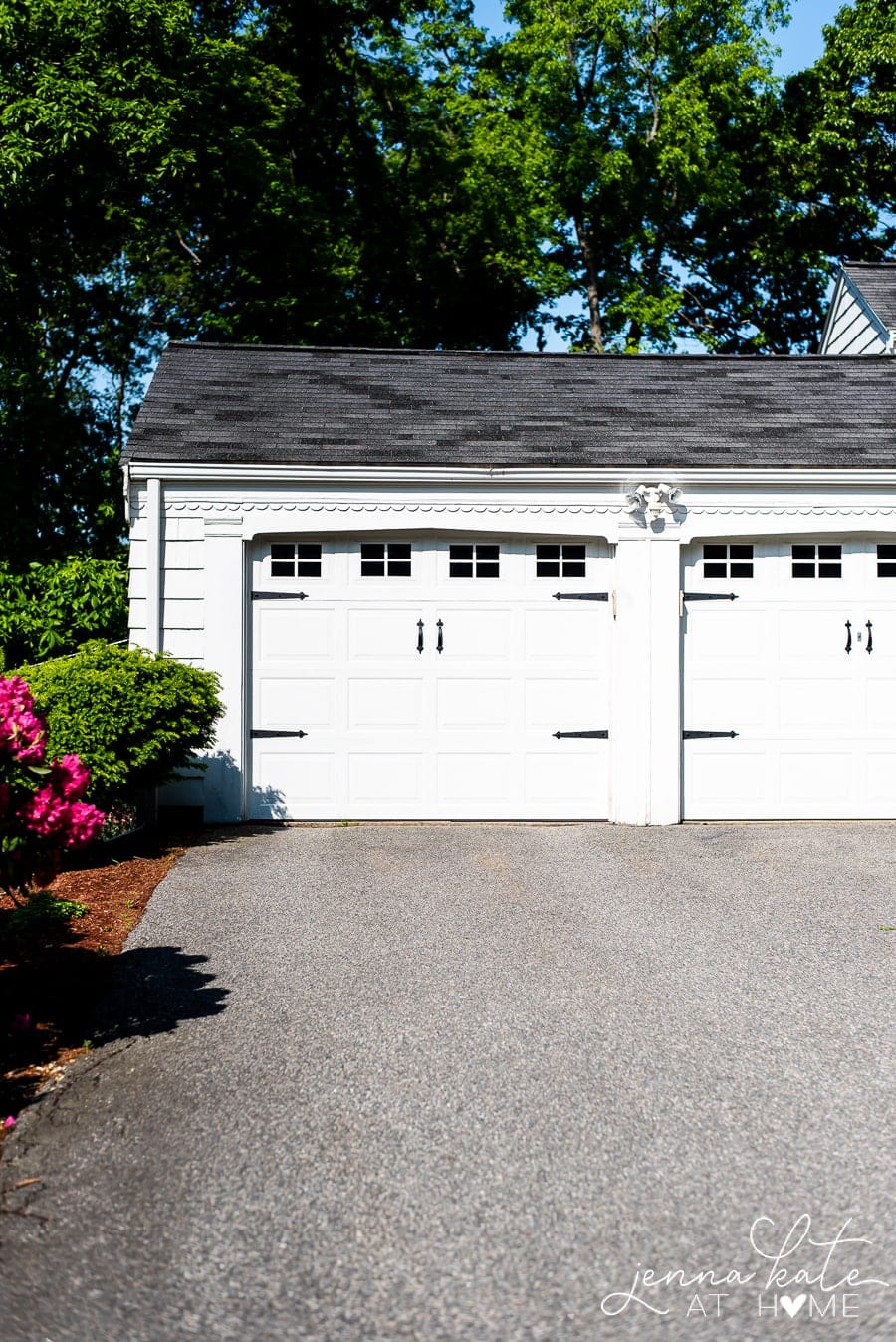 I've never spent much time prior to this staring at our garage doors. Now I'm just so in love with them! Mind you, all this staring and oohing and ahhing has made me notice just how badly our house needs to be painted ????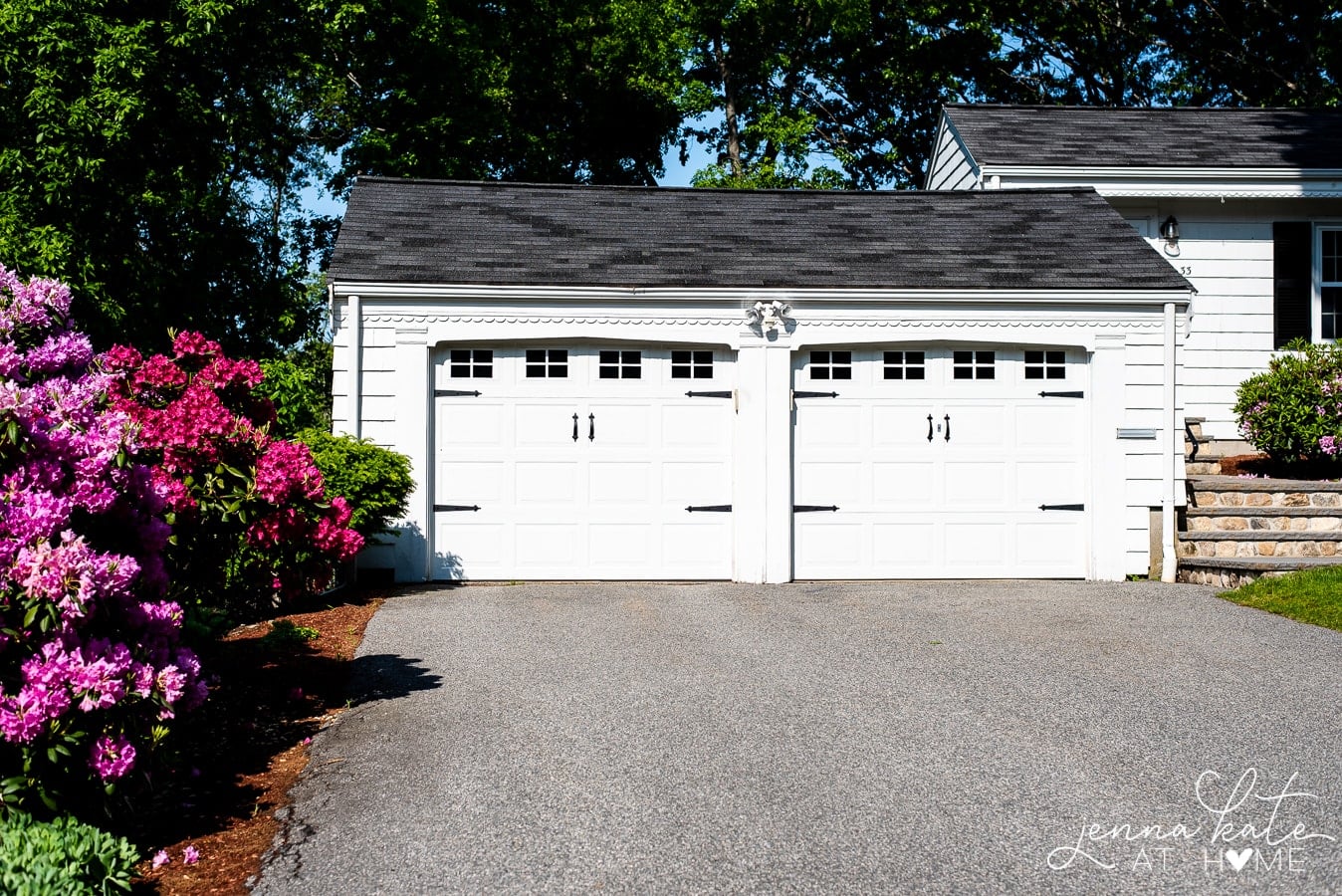 I used two different kits to get this look:
I ordered them and received them the very next day with Prime shipping on Amazon!
If you end up doing this project, I'd love to see the before and after! Just tag me on Instagram @jennakateathome and I'll share on my stories!
Other Posts You'll Enjoy