Welcome back to the second part of my Christmas home tour! Today I'm sharing my simple Christmas decor in both my kitchen and entryway.
Simple Christmas Decor in the Kitchen
While I've gone all out with both my Christmas trees (in the living and basement), the rest of the house is seeing a much more relaxed approach to Christmas this year. I don't know if it's because I've two kids this year (of course it is!) but once I had the two trees decorated, the rest of my holiday decorating has seemed like a chore. And if I feel that way about it going up, I know I'll dread having to take it all down. So, instead, I'm opting to keep it pretty simple around the rest of the house.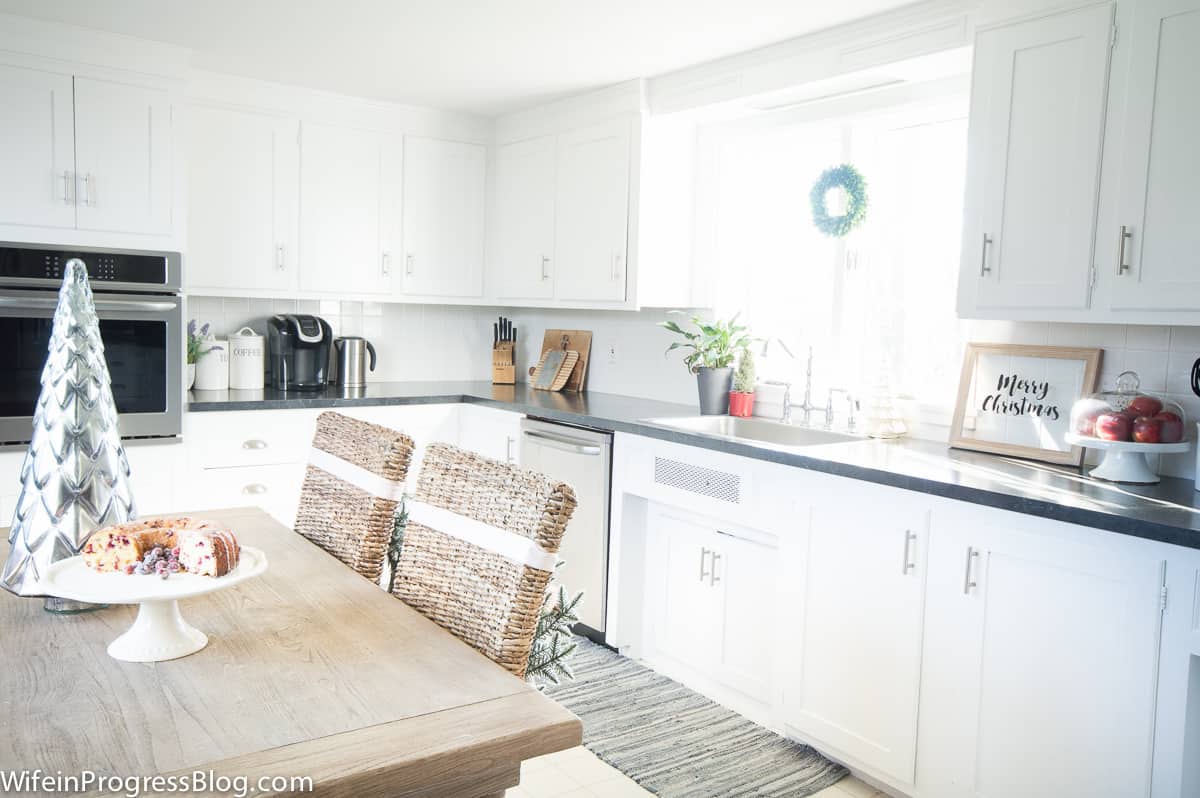 I don't typically share much of my kitchen on the blog because it's not the prettiest room in the house. Besides putting in new Wilsonart countertops, cleaning up the grout and replacing the faucet, we haven't done much to this space. I can't wait for the day that we can gut the entire thing and my dream of new cabinets and marble-like quartz counters comes true!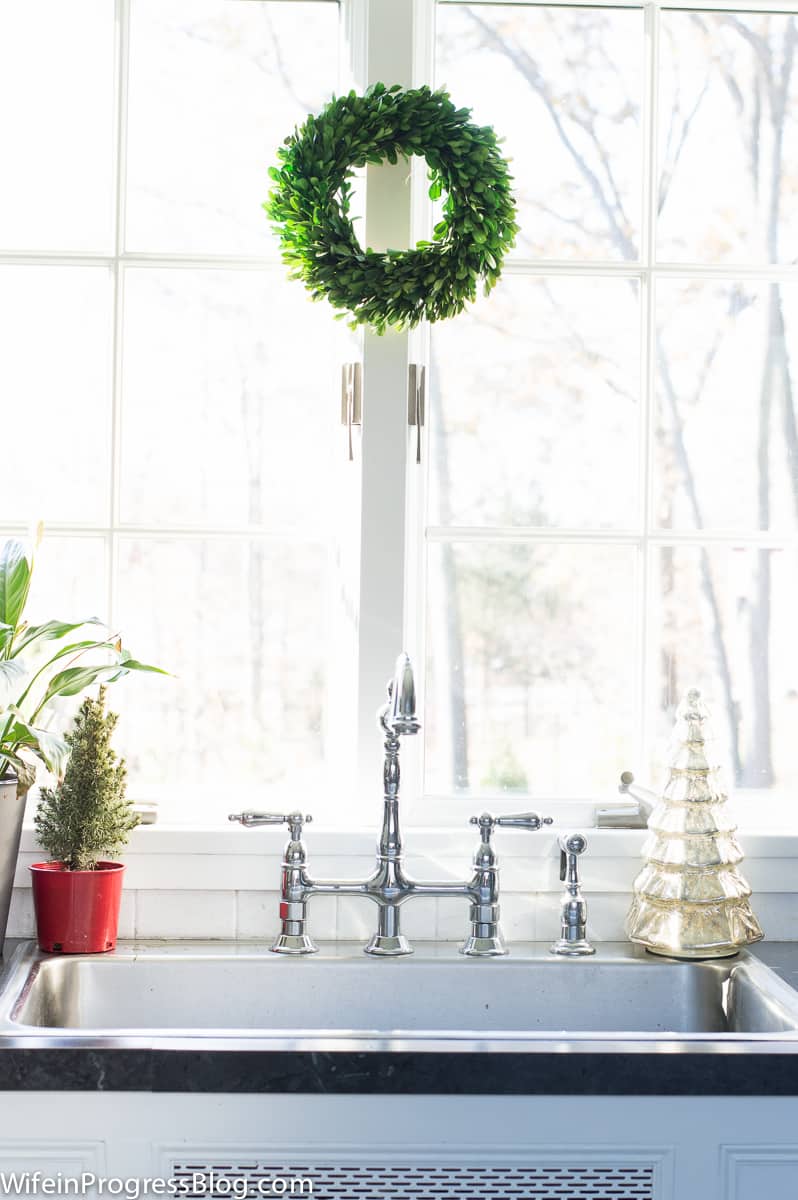 Sometimes I get caught up and forget that we've only lived in this house for two years. We've accomplished a lot in that time – we've completely renovated three bathrooms – the powder room, guest bathroom and master bathroom. Our basement was gutted and remodeled to the fabulous space it is today. Our dining room is finally the beautiful room I always knew it could be and our 3 year old and 8 month old have their own comfortable bedrooms (see our toddler's room here and the baby's rustic nursery here). With the holiday season upon us, we recently gave our guest room a refresh so that my parents will be comfortable when they visit from Ireland.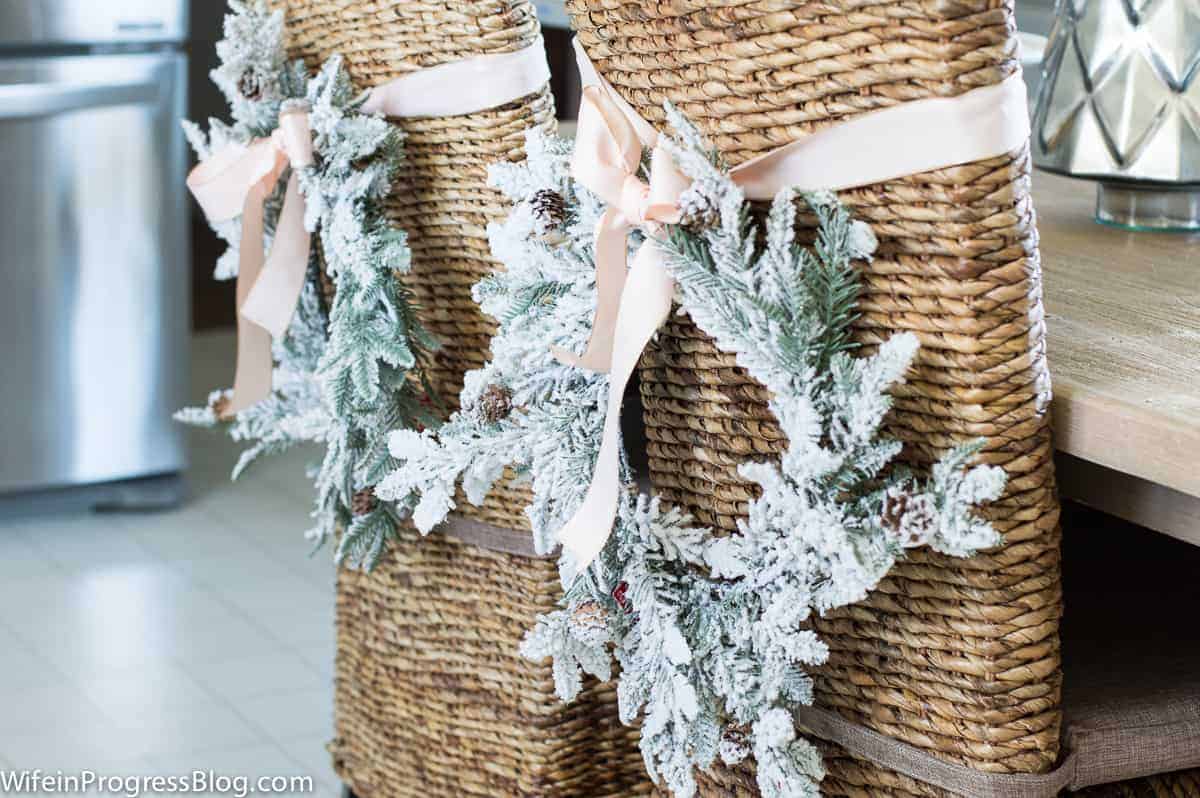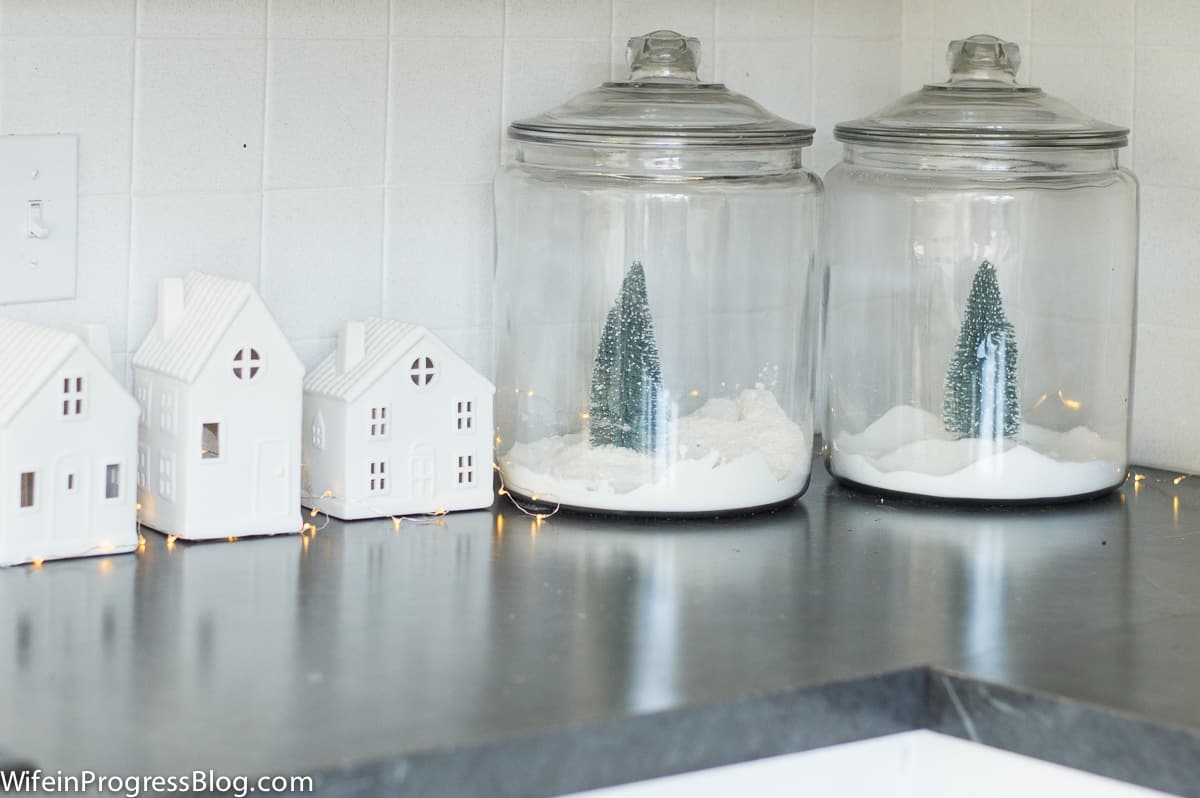 I brought some of the blush pink from the living room in here in the form of the ribbon that ties these flocked wreaths to the back of our rattan chairs.
Simple touches on the counters such as tiny twinkling lights, ceramic houses and miniature Christmas trees are a simple nod to the season.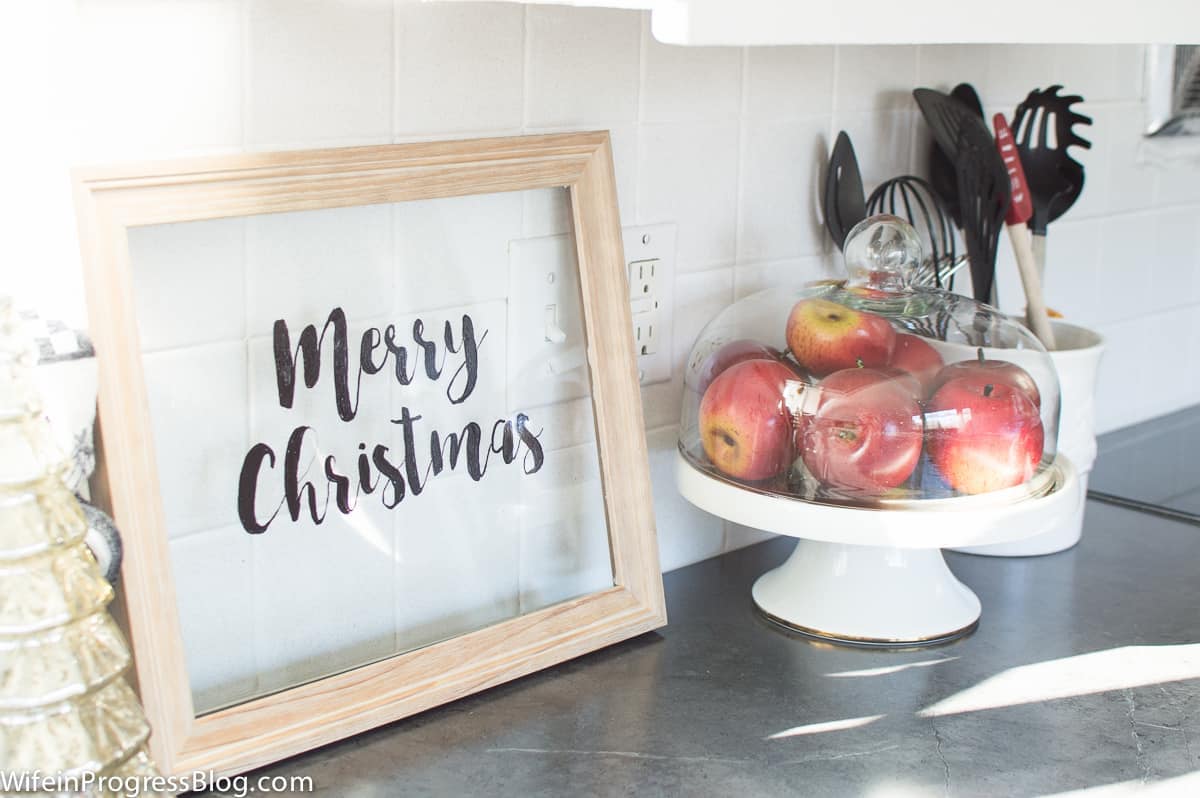 This Glass Merry Christmas Sign is a simple DIY that I made last month.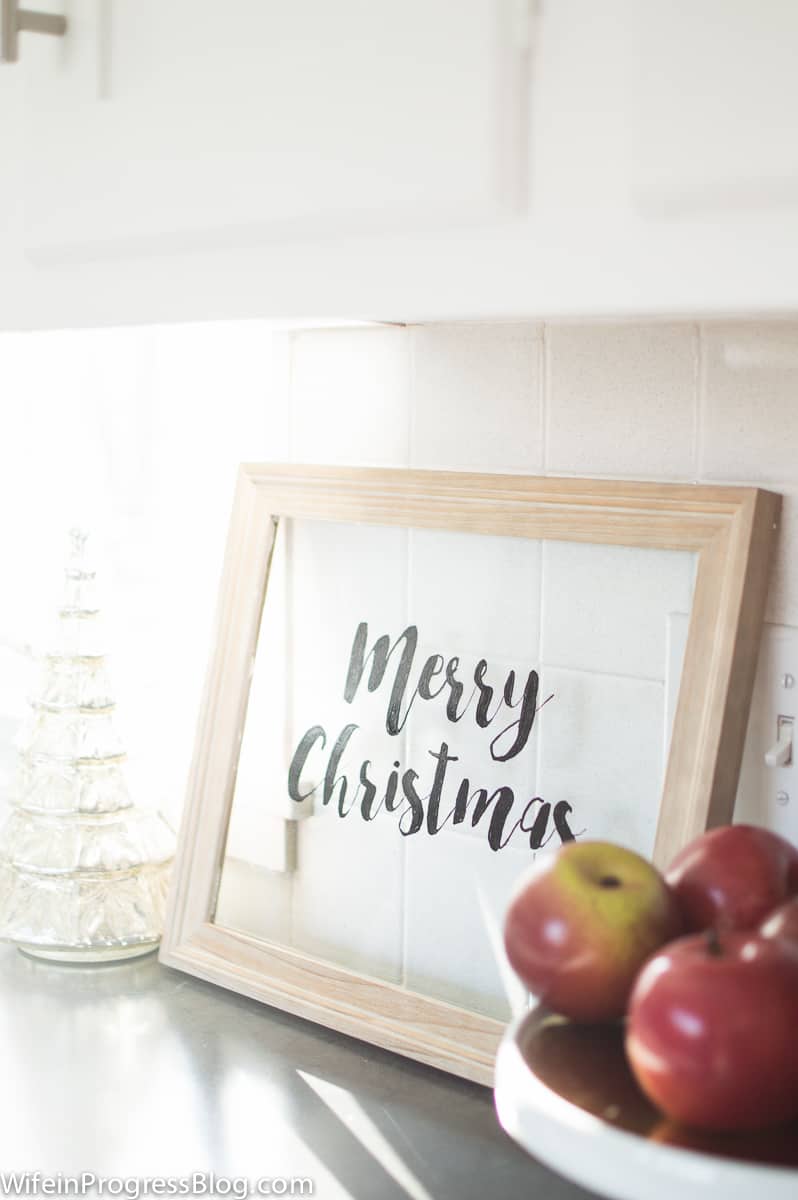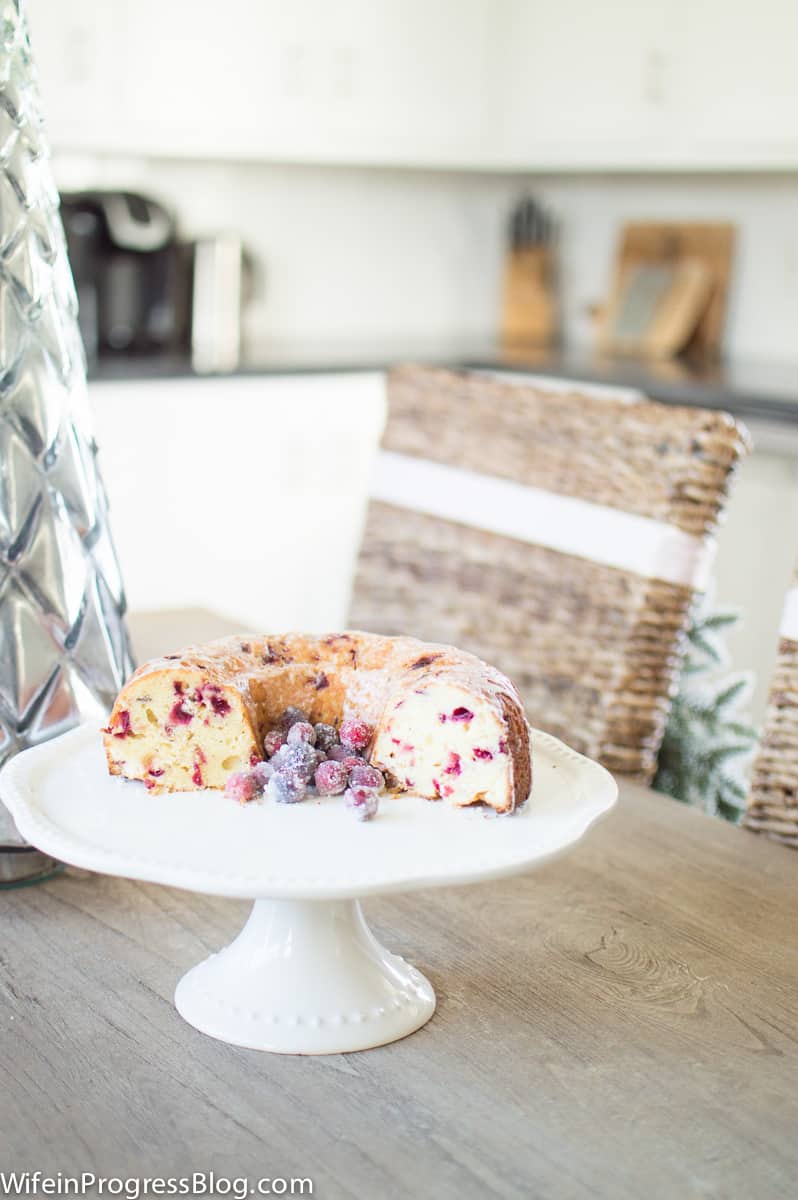 The Cranberry Orange Cream Cheese Cake that I made a few days ago is officially done. It lasted 3 days in total. It was beyond delicious! You can get the recipe right here.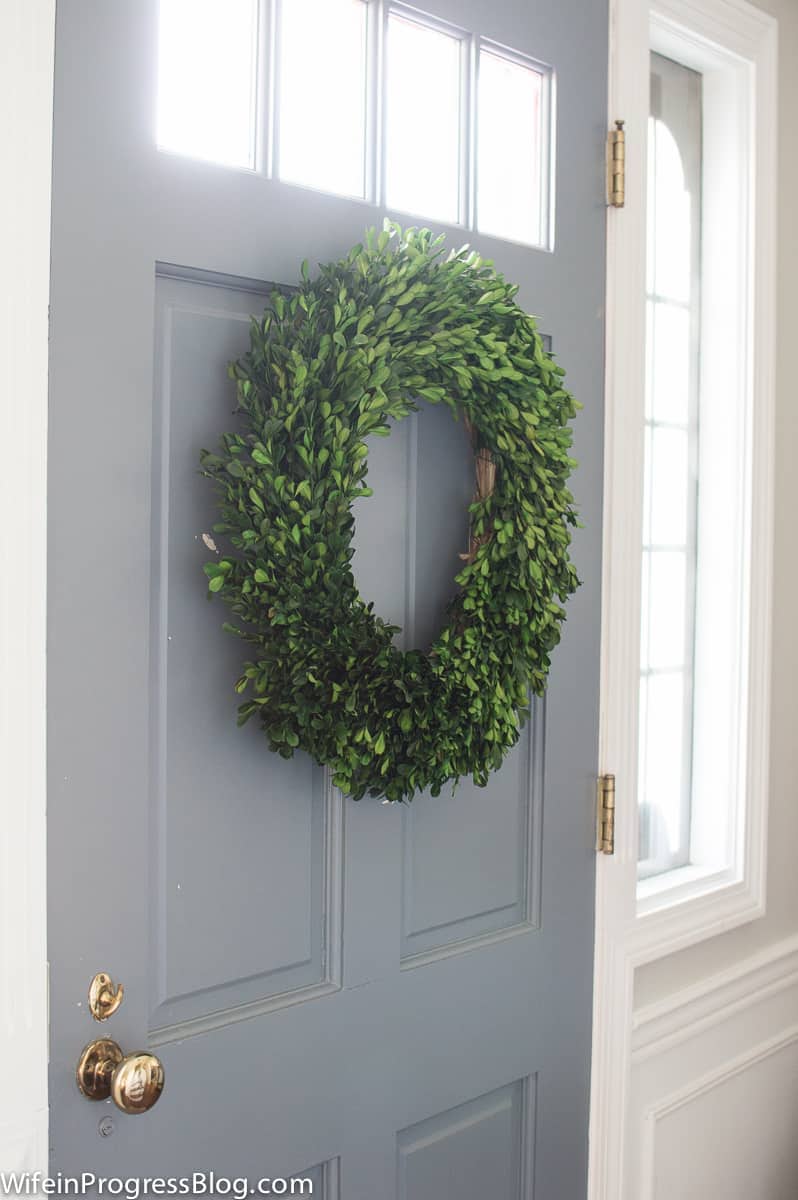 I always get questions about the paint color on our front door so to save you having to ask, it's Serious Gray by Sherwin Williams :-)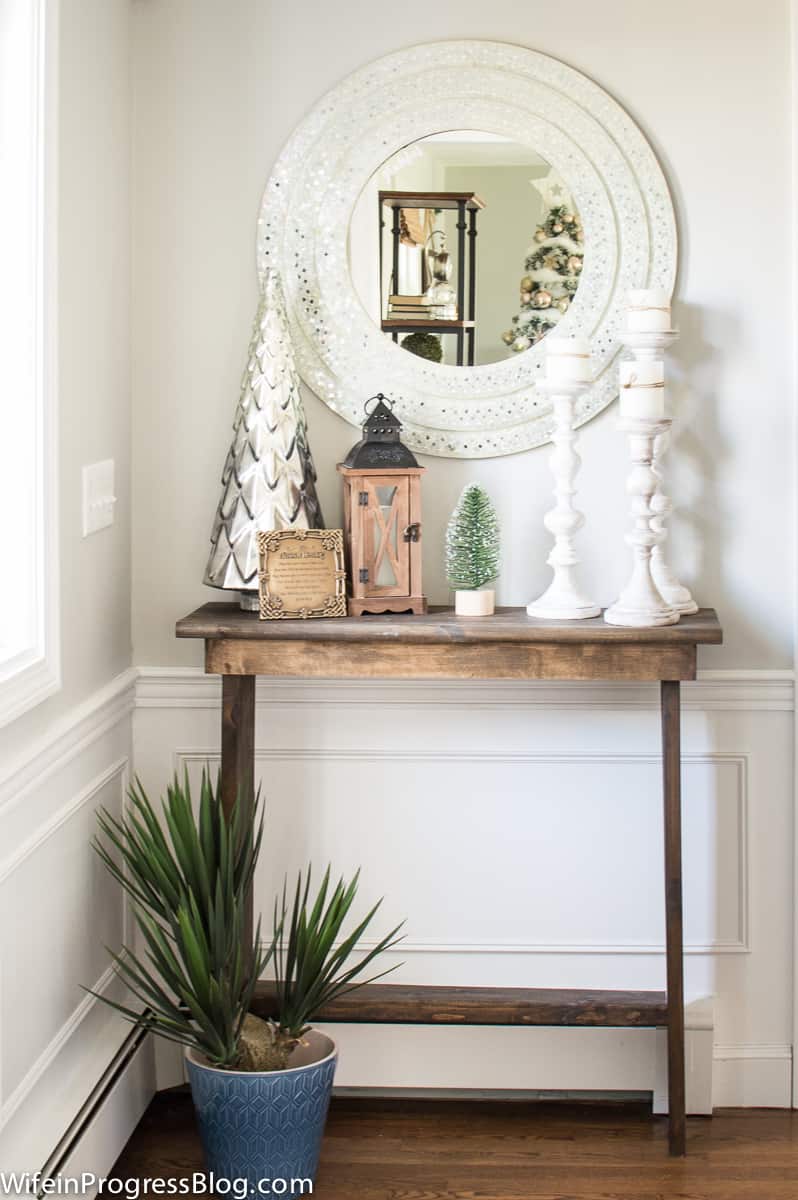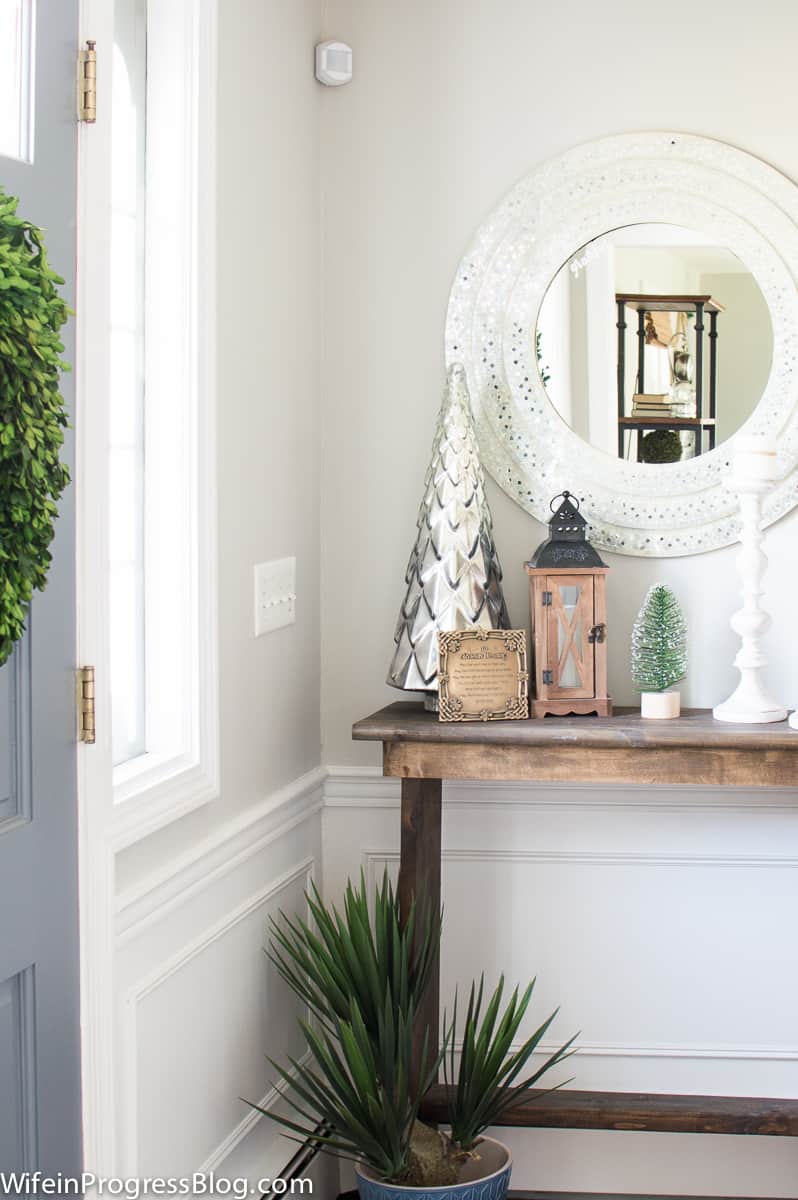 I've kept the entryway much simpler than last year, too. Just a few simple touches on the stairs, a boxwood wreath on the door and another one of my much loved mercury glass trees on the console table.