Choosing the perfect warm white paint color for your home can be a challenge. The correct shade will still look white, but have just the right amount of soft creaminess to it. The wrong shade will come across as too yellow or too cream and be not at all what you're looking for.
Like with any paint color, the undertones of the paint itself as well as the exposure of your room play a huge role in how the paint will appear on your walls, trim or cabinets. Rooms with a southern exposure will have warm light that may emphasize the underlying warmth of a color. A dark room that always needs overhead lights will also have the same effect.
To help you narrow down the best choices for warm white paint colors, I'm sharing the most sampled shades from both Benjamin Moore and Sherwin Williams over the past year.
I highly recommend picking up peel-and-stick real paint samples, hanging them on your wall and watching them throughout the day to see how the color changes. This will give you the best idea of what works in your space, before committing to the large purchase of gallons of paint!
Benjamin Moore Simply White
Simply White continues to be one of the most popular warm whites, and is frequently chosen for cabinets, trim and walls. Yet is not nearly as versatile as people say it is. In the right space, it is the perfect slightly warm white, yet in the wrong space it can read very yellow.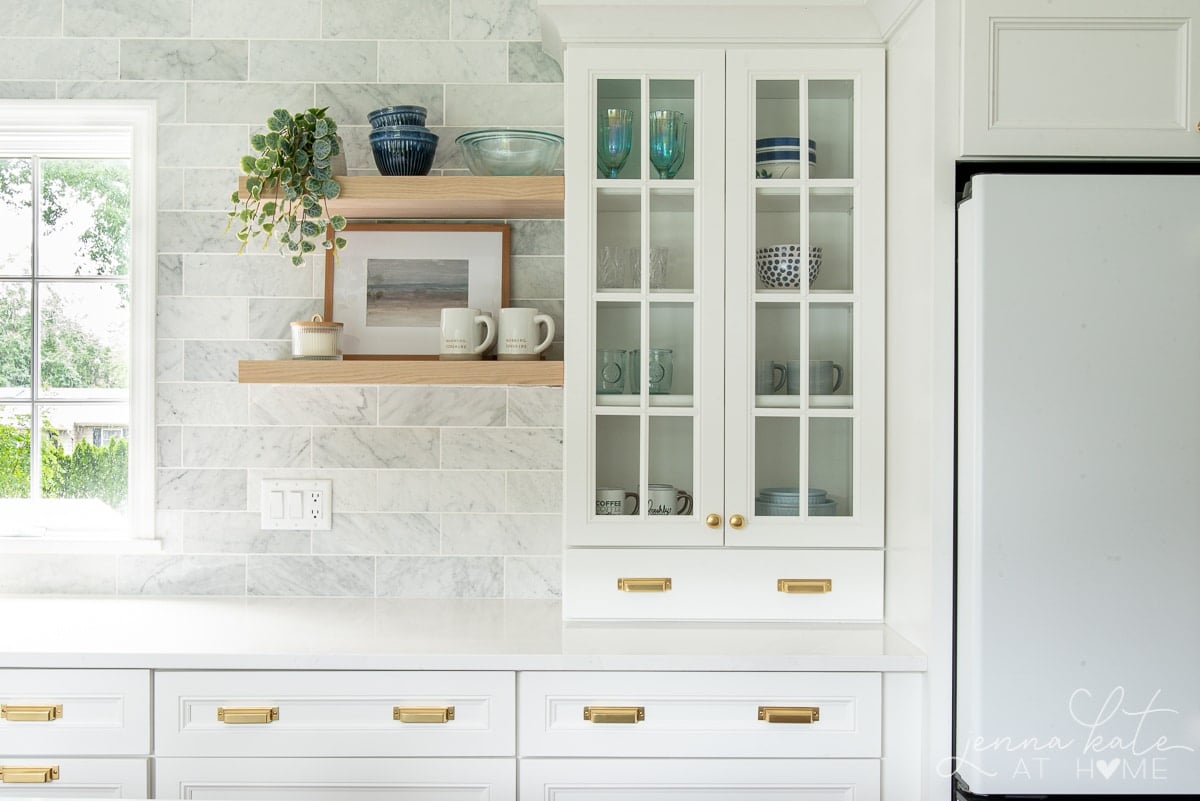 Interestingly, most of the white furniture from Pottery Barn is painted Simply White, so if you have any of those items in your home it will give you a good idea of the color.
Want To Sample Them All?
Ready to sample these colors in your own home? Purchase all these colors in one easy bundle of peel-and-stick REAL paint samples, delivered overnight from Samplize.
Benjamin Moore White Dove
As one of Benjamin Moore's most versatile white colors, White Dove is a beautiful creamy white that works wonderfully in dark rooms or areas with lots of warm elements or wood. It's easy to see why it's been favored by homeowners and designers so often, especially since it never feels super warm, though it tends to lean more on the warmer side than other whites.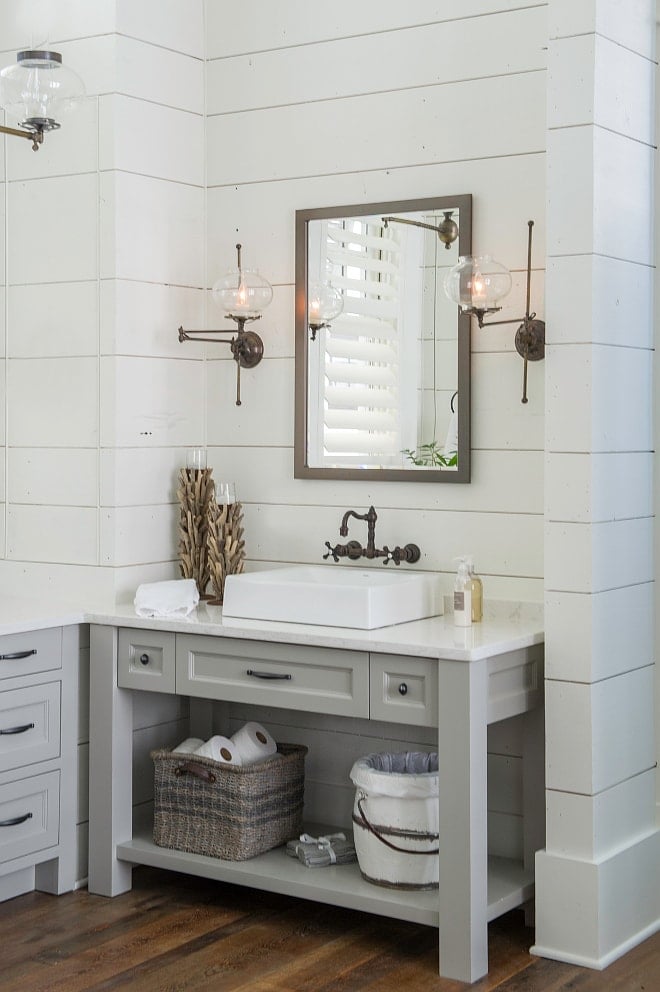 Want to know more about whether White Dove will work in your space? I have a full White Dove Paint Color Review that you'll find helpful.
Benjamin Moore Chantilly Lace
If you are looking for a bright, crisp, white paint color, this will be the perfect fit for you! Chantilly Lace is one of Benjamin Moore's most popular white paint colors that work well for walls, trim, cabinets, and even exteriors. Some might say it's the perfect classic white for your home.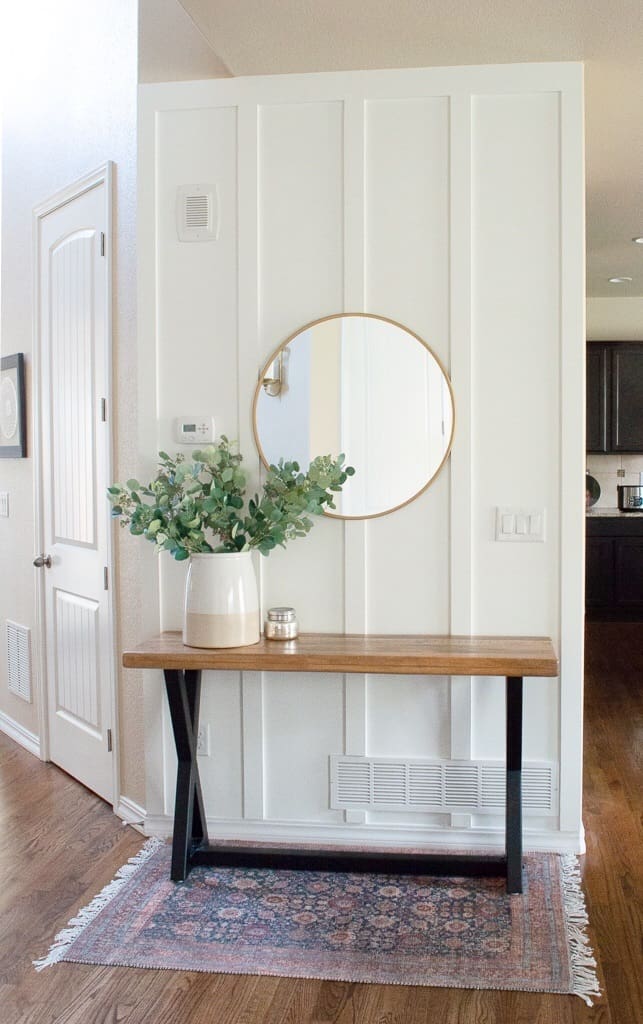 Just be cautious as this color can be influenced by its environment. To see Chantilly Lace in real home settings and learn more about it, I have a full Chantilly Lace Paint Review that will help you out when making your decision.
Benjamin Moore Cloud White
Cloud White is a beautiful off-white that will definitely bring warmth to any room due to its yellow undertones. This color has been around for a while and its versatility makes it a great option inside your home. This sophisticated shade of white will bring a warm and cozy feeling to your space.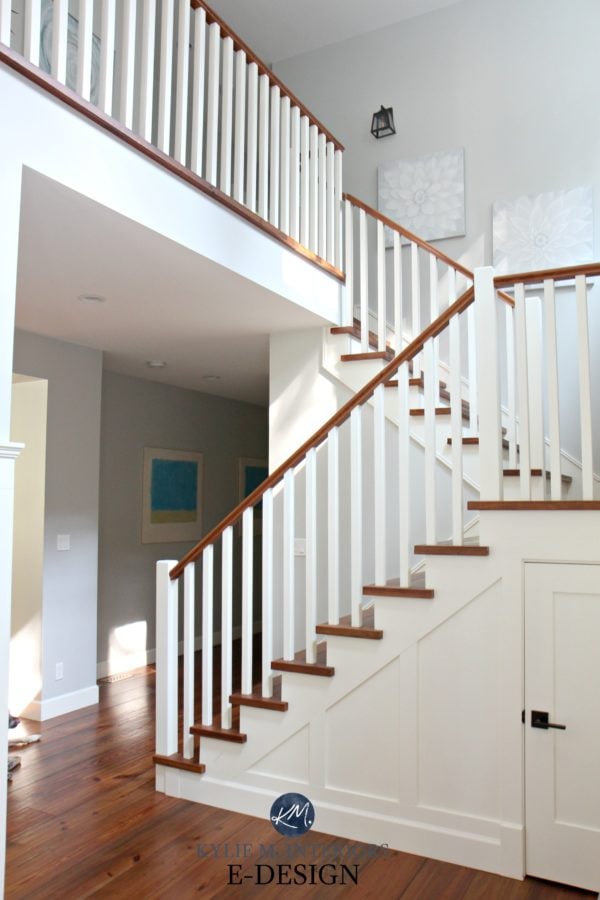 If you're going to use it on your walls or cabinets, I'd suggest using the same color but different sheens for trim instead of other white colors, as it may be tricky finding the right balance of undertones.
Sherwin Williams Alabaster
Sherwin Williams Alabaster was the color of the year in 2016 and we see why! It is a lovely soft, creamy white that's a great option as a neutral color for your home. It verges almost on the territory of being off-white but is just light enough to still be considered white.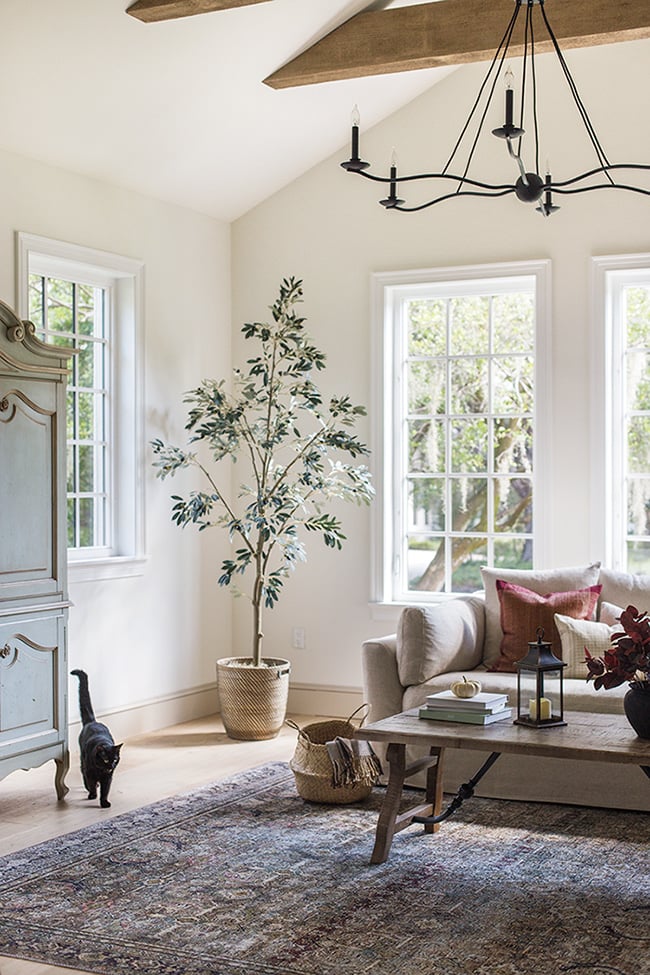 It technically has yellow undertones, but not so much that it will look bright yellow, thanks to a neutral base that cools it down just enough.
Need a more in-depth review? I have an entire blog post dedicated to Alabaster that will make you make a decision!
Sherwin Williams Pure White
Pure White is hands down one of the best all-purpose white paints when it comes to the interior of your home. Not too stark or cold, Sherwin Williams Pure White leaves your space looking bright, clean, and very on-trend. Due to only having a tiny bit of undertones, it's considered one of the best white paint colors for inside your house.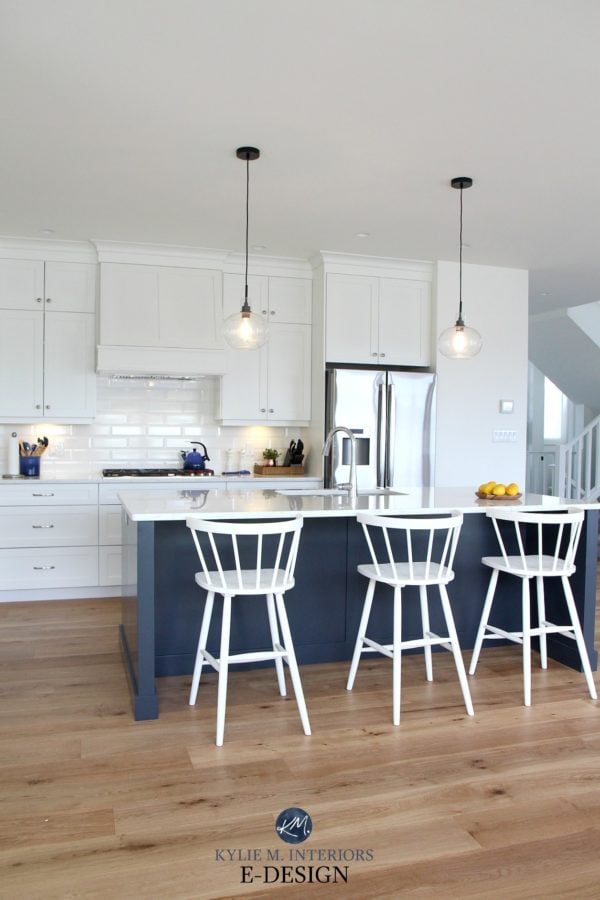 Looking for more ways to use this crisp white paint color? Read my full paint review on Pure White to see how to properly incorporate it into your home.
Sherwin Williams Greek Villa
Give your home a cozy welcoming feeling with this neutral off-white paint color. Greek Villa is a creamy, soft white that has been listed as one of the top 50 paint colors, and I can see why! It will make any room look much brighter and larger even if you don't have much natural light, due to its high reflectivity.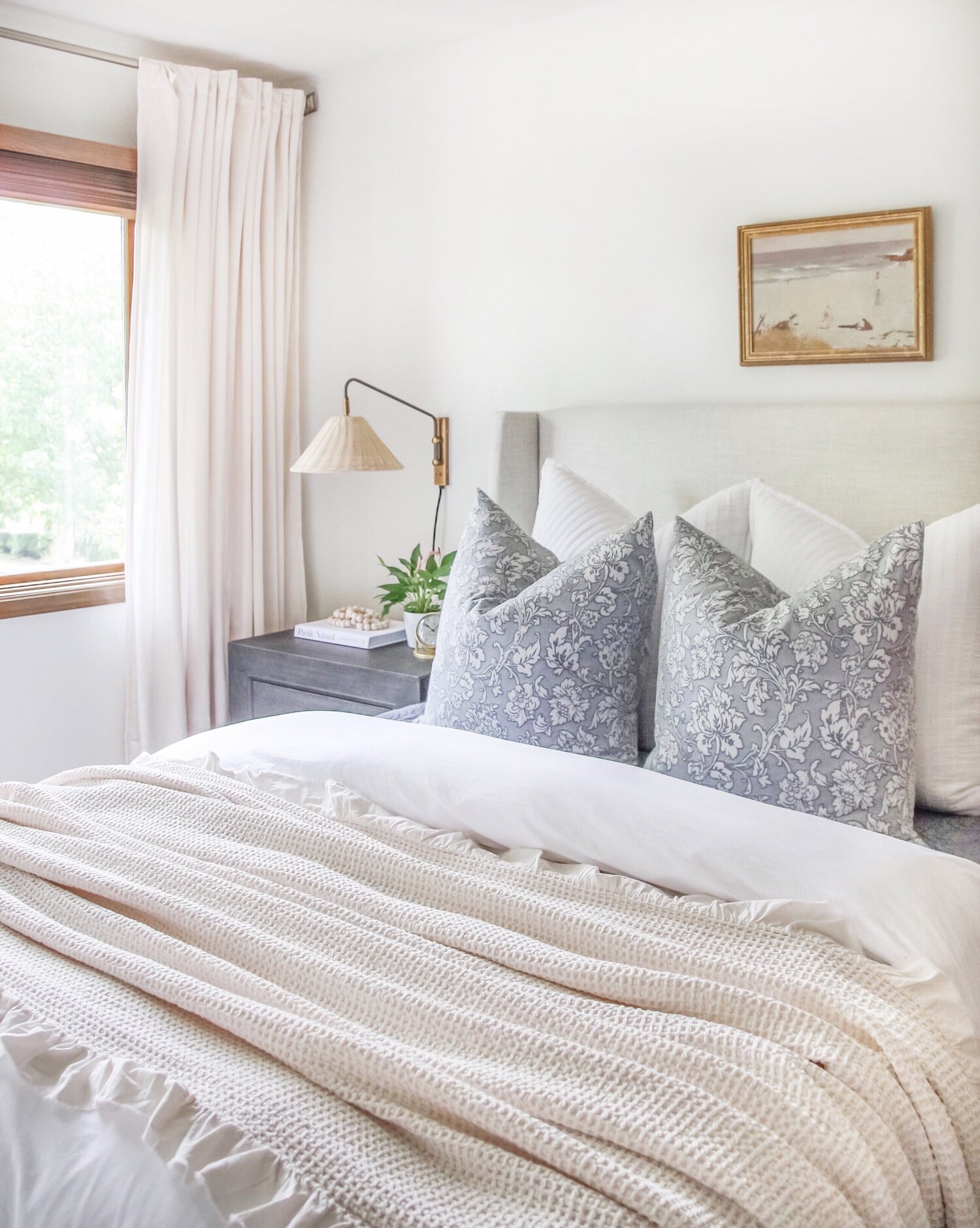 See how this versatile, elegant, and timeless white can be used anywhere in my full paint review of Sherwin Williams Greek Villa.
Sherwin Williams Snowbound
Before you go painting all your walls in this color, take note of the light in your space and how it will drastically affect the color of Snowbound. In most cases, it will show as a beautiful taupe color, so make sure that's the look you're going for.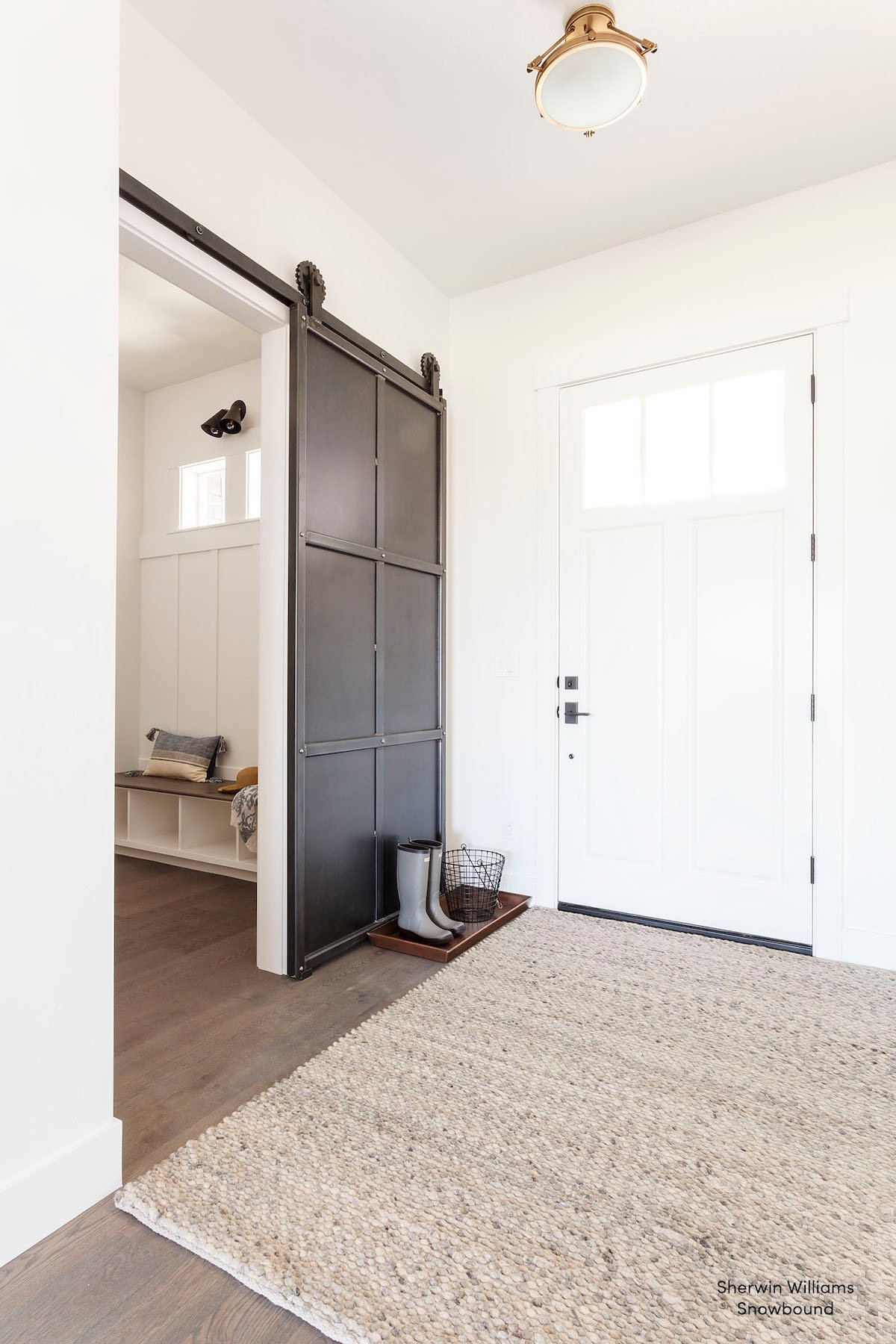 Sherwin Williams Snowbound looks its best when you're painting your walls, trim, and cabinets all in the same color but with a different sheen. This warm, soft white might be the perfect color you're looking for, but be sure to test it in your space before painting.
Ready to sample these colors in your own home? Purchase all these colors in one easy bundle of peel-and-stick REAL paint samples, delivered overnight from Samplize.
Ready To Sample?
Ready to sample these colors in your own home? Purchase all these colors in one easy bundle of peel-and-stick REAL paint samples, delivered overnight from Samplize.