This post may contain affiliate links | For further details, please read our privacy policy
It's the best time of the year – Hot Cocoa Season! One of our favorite Christmas traditions is to set up a hot chocolate station and enjoy a holiday movie.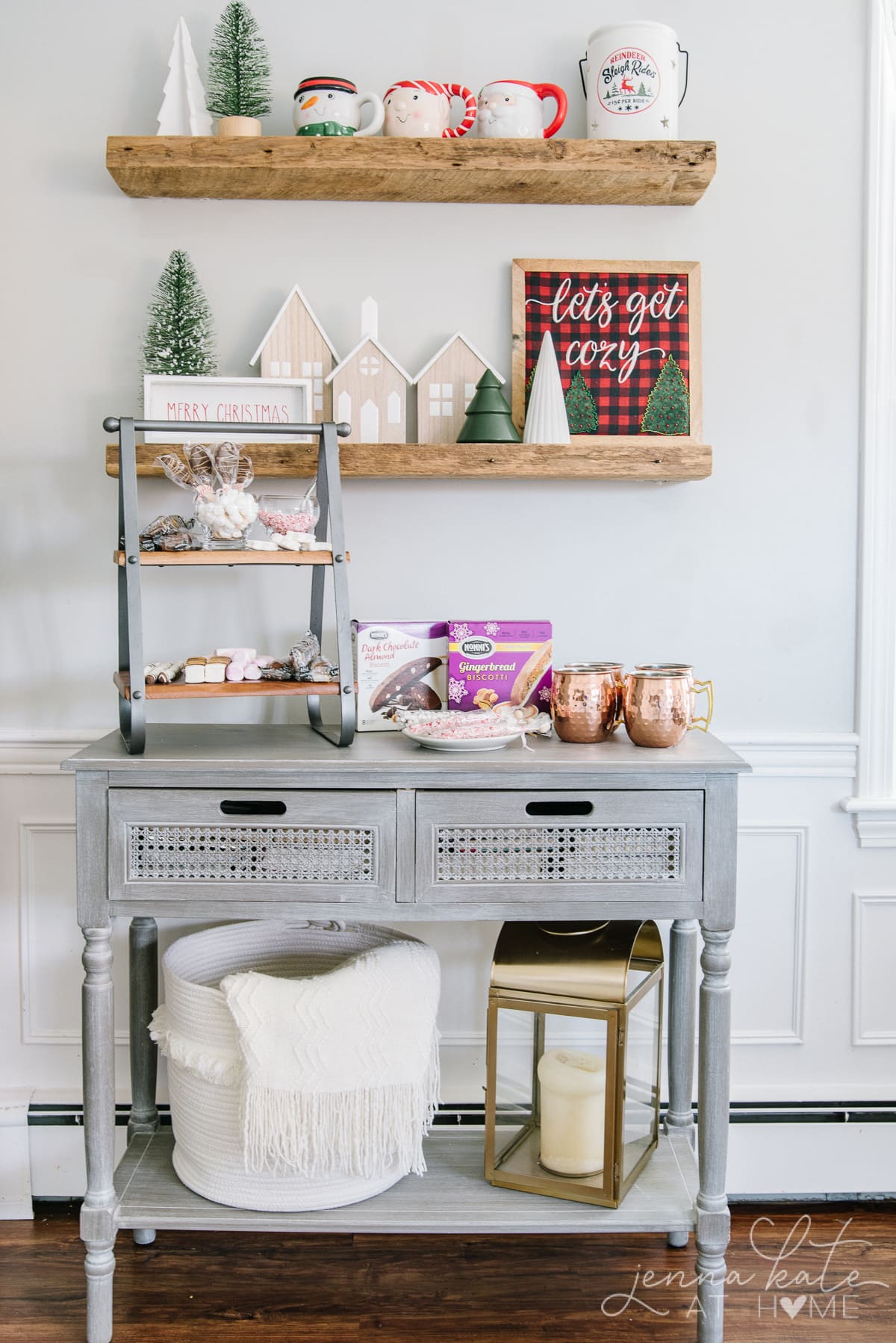 Not only is it a fun and interactive way to serve drinks, but it also allows your family, friends, and guests the opportunity to customize their own hot cocoa.
A hot cocoa bar does not have to be an elaborate endeavor. A few fun mugs, whipped cream and marshmallows is all you really need. Of course, for Christmas we like to go a little extra with different shaped marshmallows, whipped cream, chocolate, peppermint stir sticks, and biscotti's.
Today, I'm sharing how to put together a hot cocoa bar you'll enjoy all holiday season long! You'll be hosting a hot chocolate bar party in no time.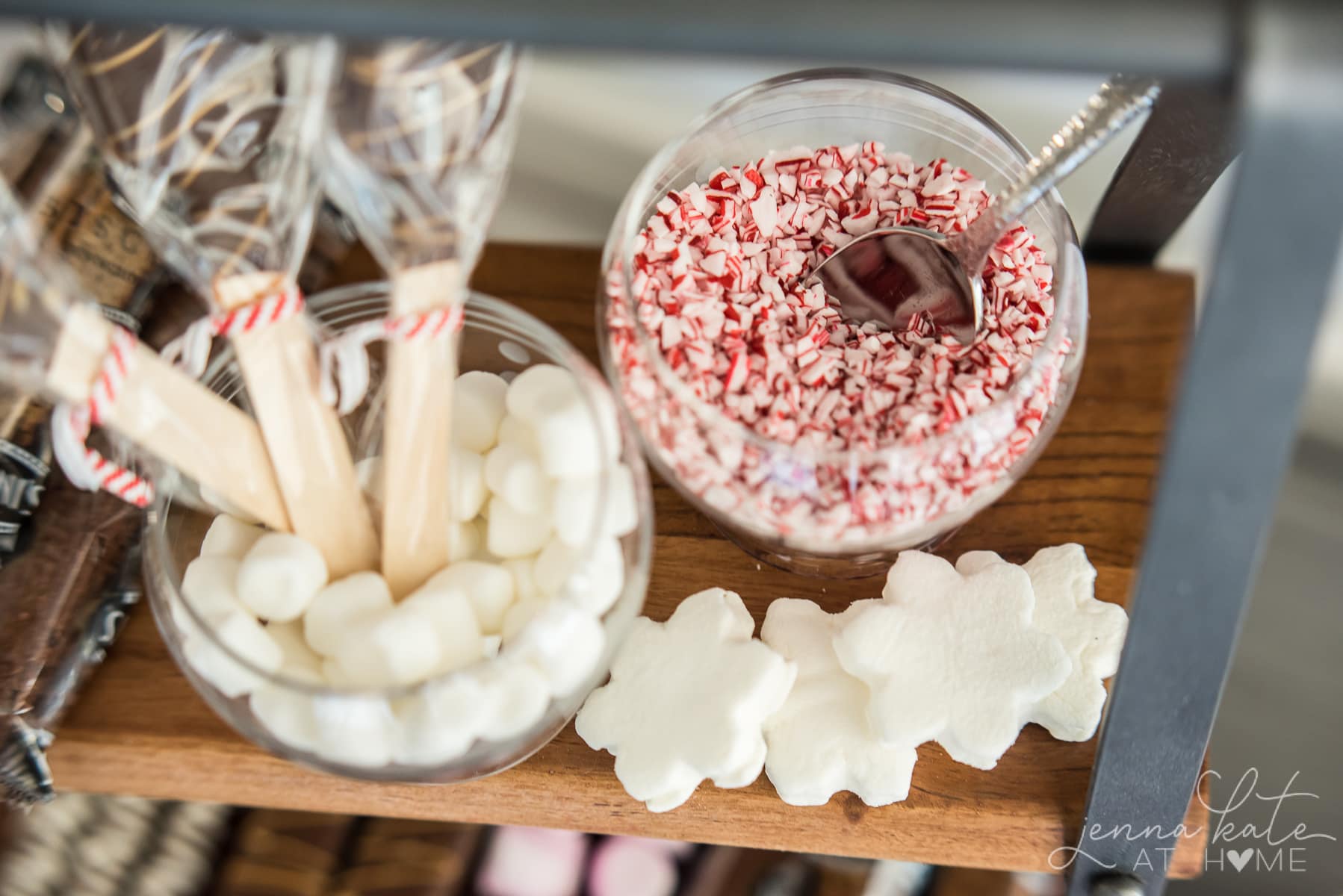 Hot Cocoa Bar Setup
The goods news is you don't have to spend a fortune or dedicate a huge portion of your home to setting up a cocoa station. All you need is a corner or area of wall space to display your holiday festivities. A bar cart or console table works great. Of course, if you are extremely limited on space, you can set up a small section of your kitchen counter to house your hot cocoa bar!
To style it for the season, hang some festive wall art or place a themed sign on a wall shelf overhead. Next, add a tiered tray, a serving board, and a few small pieces of greenery for the ultimate hot chocolate bar. Cake stands also work great for displays! Be sure and incorporate a Christmas color scheme for that added holiday cheer.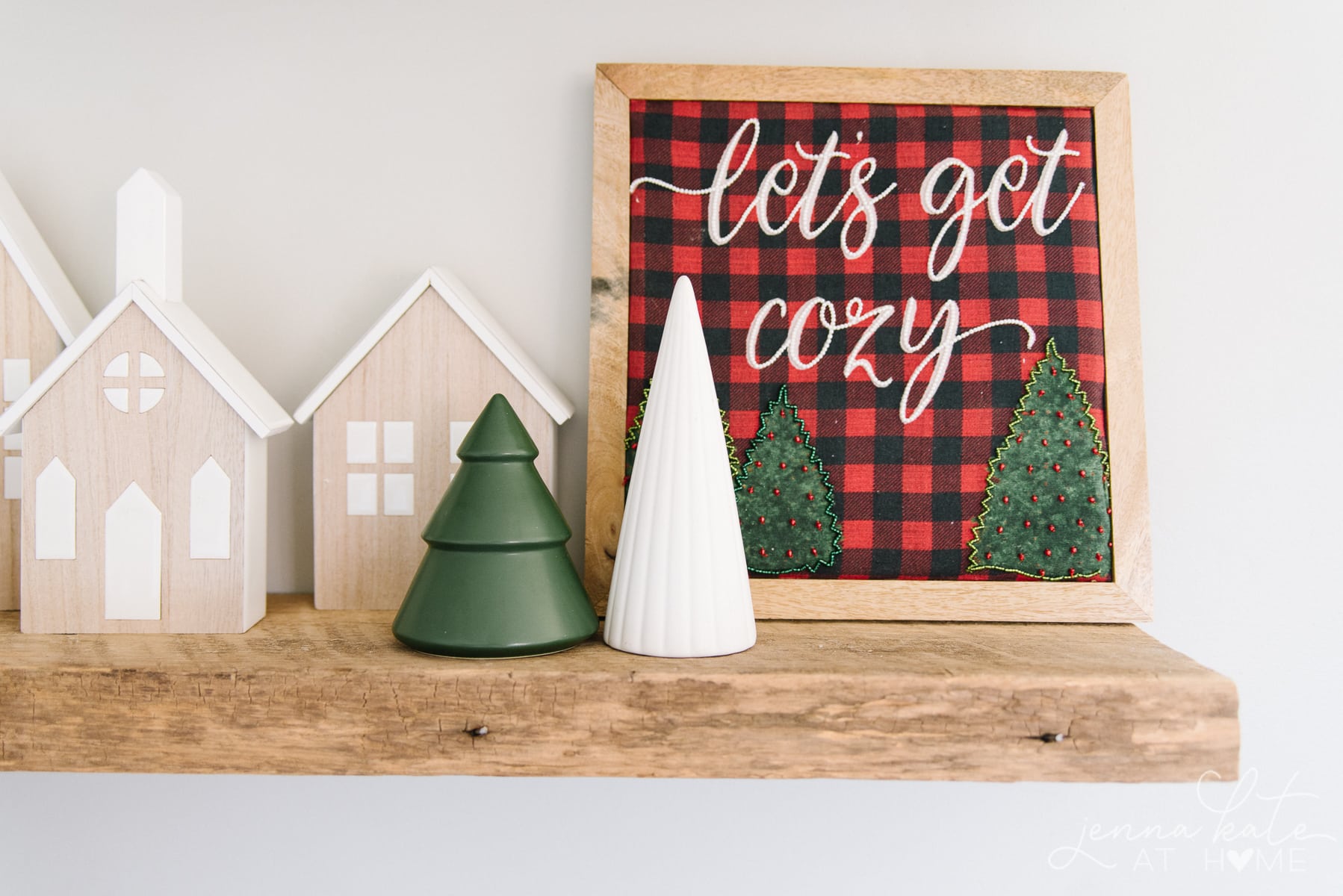 Every hot cocoa bar needs a cute sign, right? You could easily write one up on a chalkboard, or purchase one from Hobby Lobby or Etsy, but I picked up this cute little fabric sign from HomeGoods and thought it was the perfect touch.
If you'd like to store your ingredients permanently at the station, you can find small mason jars or storage containers with lids. Or, just fill the serving trays and dishes each time you use the hot cocoa bar with goodies and clean thoroughly after.
I don't mind pulling my toppings out each time, so I opted for this cute two-tiered display for my marshmallows, biscotti, and crushed peppermint!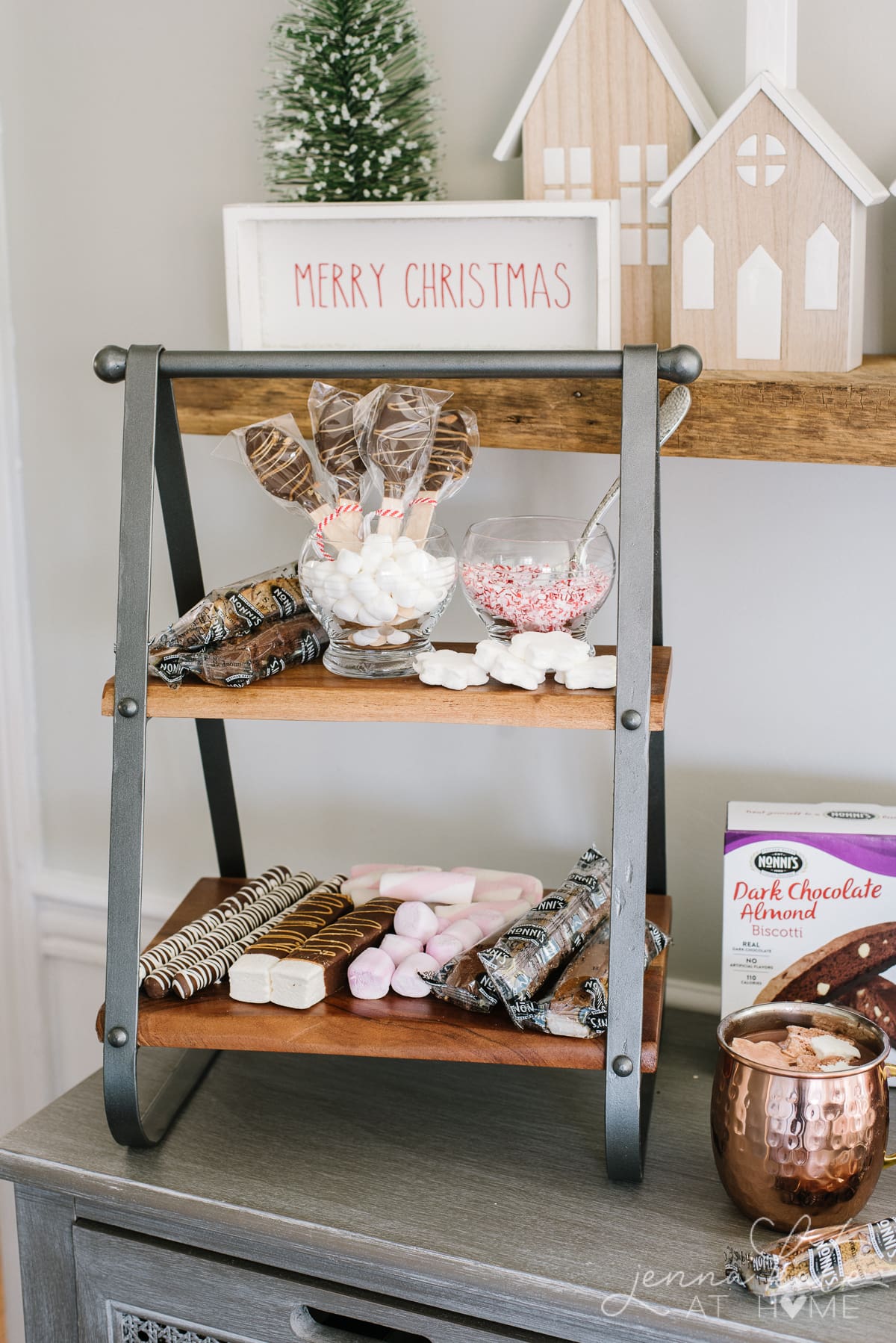 You can find fun ways to display mugs or just cleanly line them up on the cart or table. My kids love to use their elf, Santa and snowman mugs for their hot cocoa, while I find the copper mugs a little more elegant for adults.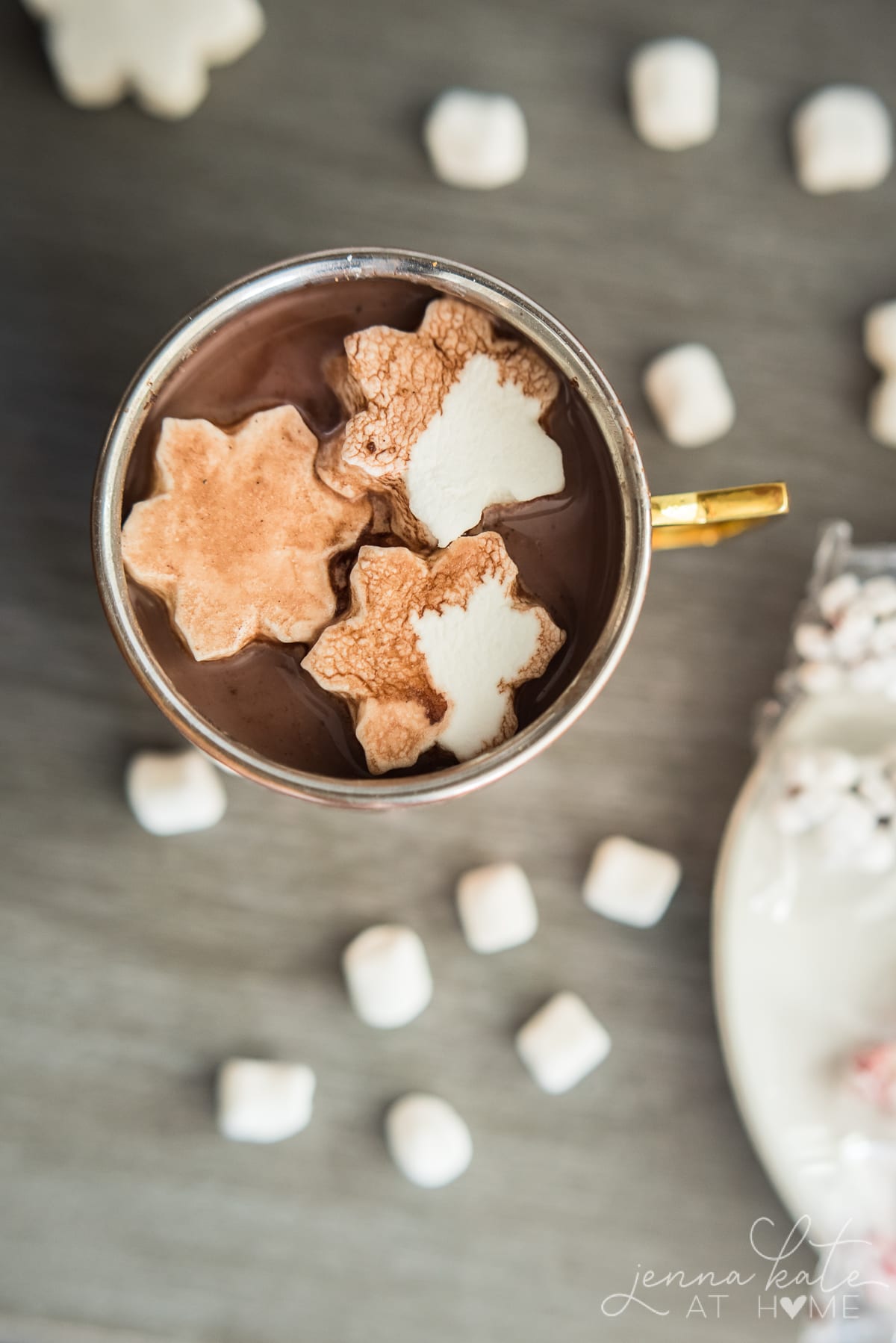 If you're serving guests outdoors this year, festive paper cups will make for easier clean up and you won't have to worry about anyone dropping your pretty mugs.
Once your area has come together, it's time to start thinking of fun toppings and what added flavor you'd like to offer.
Hot Cocoa Bar Toppings
Here's where you can get creative with your own hot cocoa bar by choosing your favorite toppings. Head to your local grocery store and pickup mini marshmallows, chocolate chips, candy canes, caramel sauce, chopped nuts, whipped cream, flavored syrup, or whatever other sweet treats you're dying to add in.
Of course, you can make homemade marshmallows, crush a few of your best holiday cookies, or place a couple of cinnamon sticks in each cup. There's no wrong way to go and endless hot cocoa bar ideas out there to discover!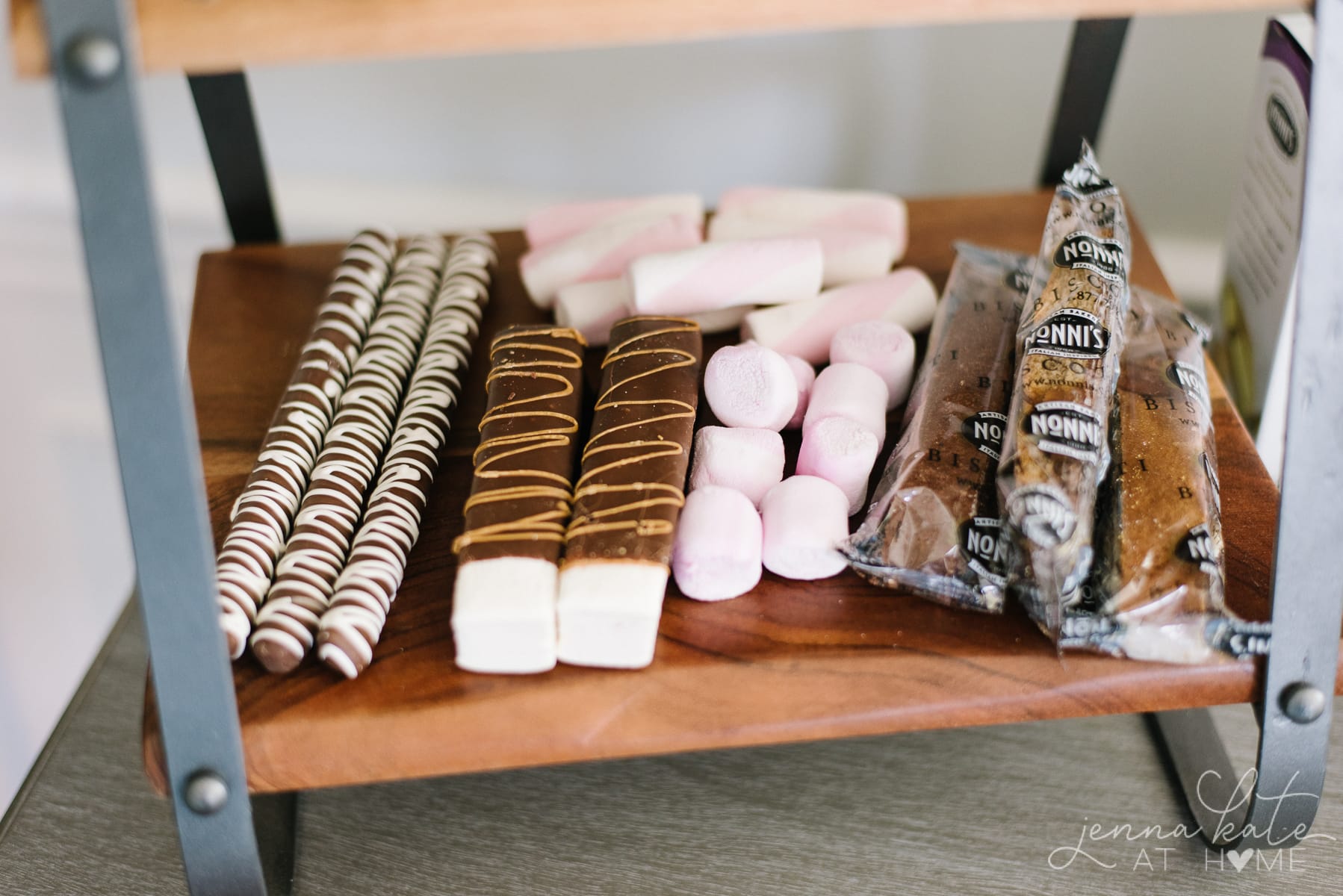 Hot cocoa on a stick is another fun idea and always a hit with the kids. Plus, it displays gorgeously on your festive hot cocoa bar! Hot chocolate bombs are also kid-friendly and easy to mix in to your cup of cocoa.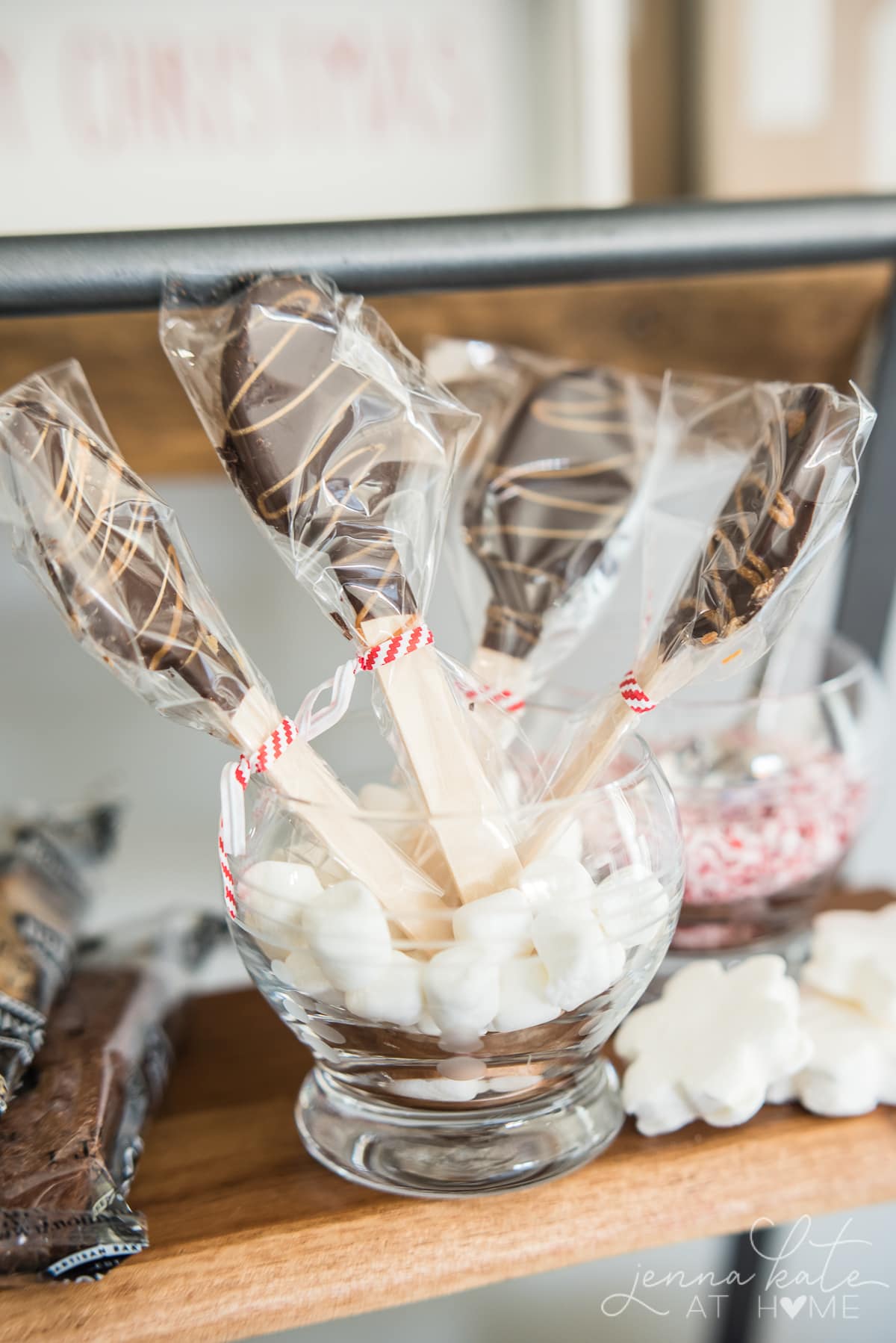 I like to include a bit of real food in addition to the toppings, so biscotti's, cookies, or a cinnamon loaf would be great options.
Favorite Hot Chocolate Recipe
There's a million different recipes out there for hot chocolate, but our family favorite is a simple hot cocoa recipe that takes only 5 minutes to make. Skip the hot water and cocoa powder and indulge in this rich, delicious homemade recipe. You can make it in a saucepan or slow cooker to keep it warm for guests.
The basic hot cocoa recipe can be modified by adding peppermint extract, hazelnut syrup or even a drop of alcohol.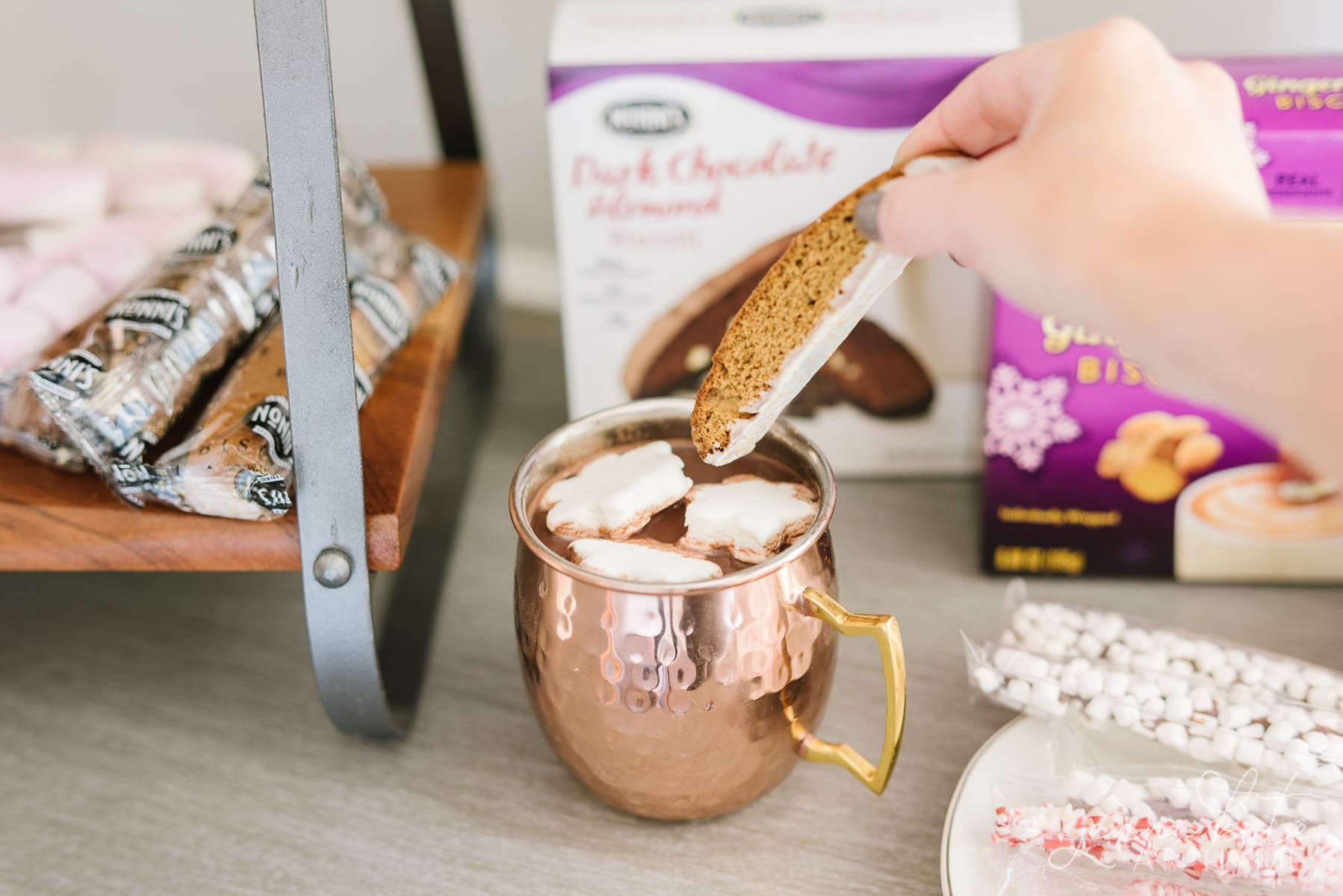 Hot Cocoa DIY Gift Idea
I like the idea of creating a giftable version of this hot cocoa bar, too. Simply fill a box with a festive mug, hot cocoa mix, a few Christmas cookies and marshmallows to create a thoughtful gift. It's a fun way to get the kids involved in preparing a gift.
This is a great way to show appreciation without breaking the bank. You could use this idea for teachers, friends, and neighbors in the hot chocolate season! Who wouldn't love to receive a cup of hot chocolate to sip on?
Final Thoughts
Hopefully this gave you a few hot chocolate bar ideas and ways to incorporate this fun tradition into your home.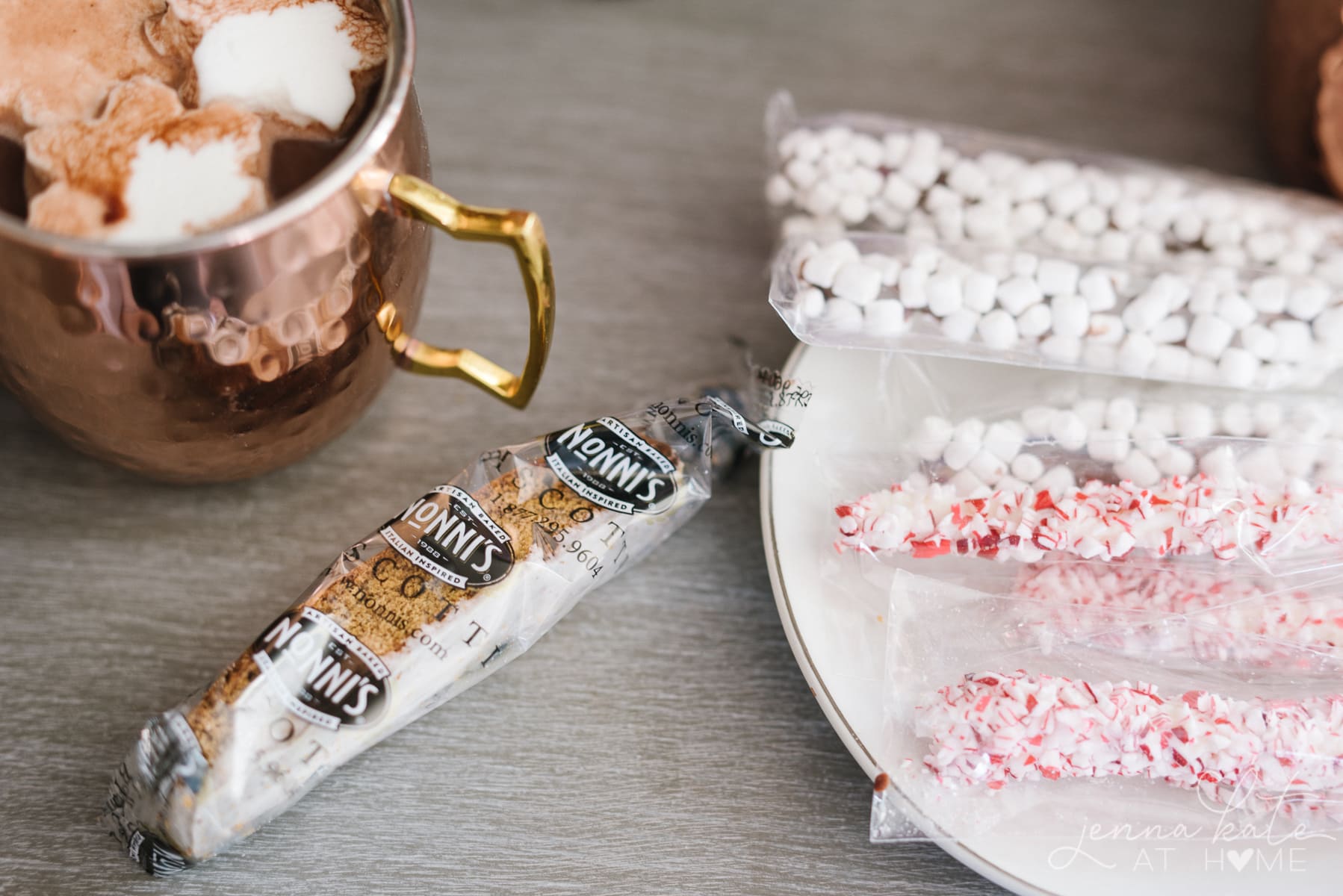 Your own hot cocoa bar could be the perfect way to bring the family together and create lasting memories. I know your entire clan will love it and ask for it year after year. Promise me you'll give it a try and have a hot cocoa bar movie night this Christmas!