Benjamin Moore's White Dove is a very popular white paint color, and has been favored by homeowners and designers alike year after year.
In fact, many people would say that White Dove is Benjamin Moore's most versatile white.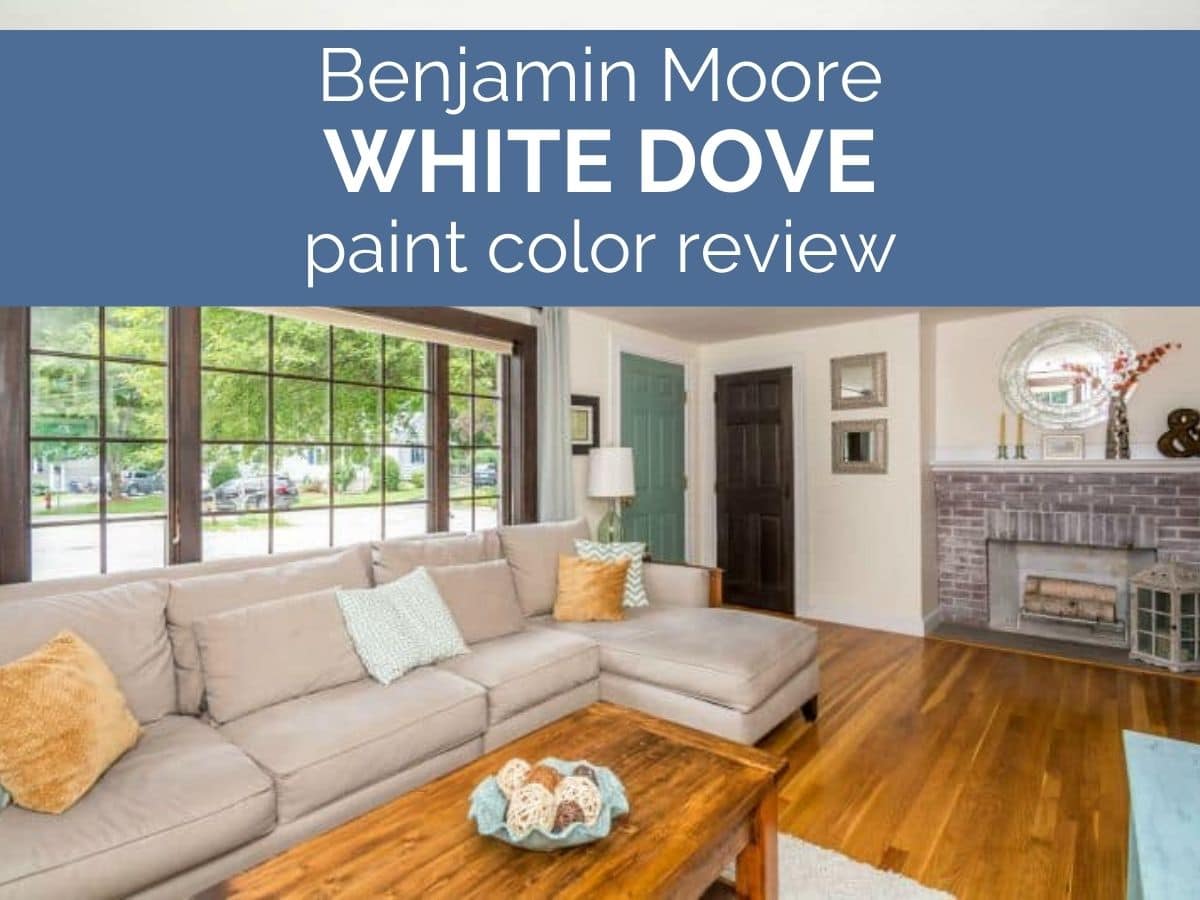 What Color is White Dove?
White Dove is a soft, warm white. It feels warm and creamy thanks to its slight green undertone, but never comes across yellow. It never feels super warm but definitely leans into the warmer side more than cooler whites like Benjamin Moore's Decorator's White or Sherwin Williams Pure White which have a stronger gray undertone. It does not look like a pure, clean white but comes pretty close in a room with good natural light.
White Dove has a Light Reflective Value of (LRV) of 85, which means its fairly bright light white. In case you don't already know, LRV shows how bright a color is on a scale of 0 to 100, with 0 being black and 100 being pure white.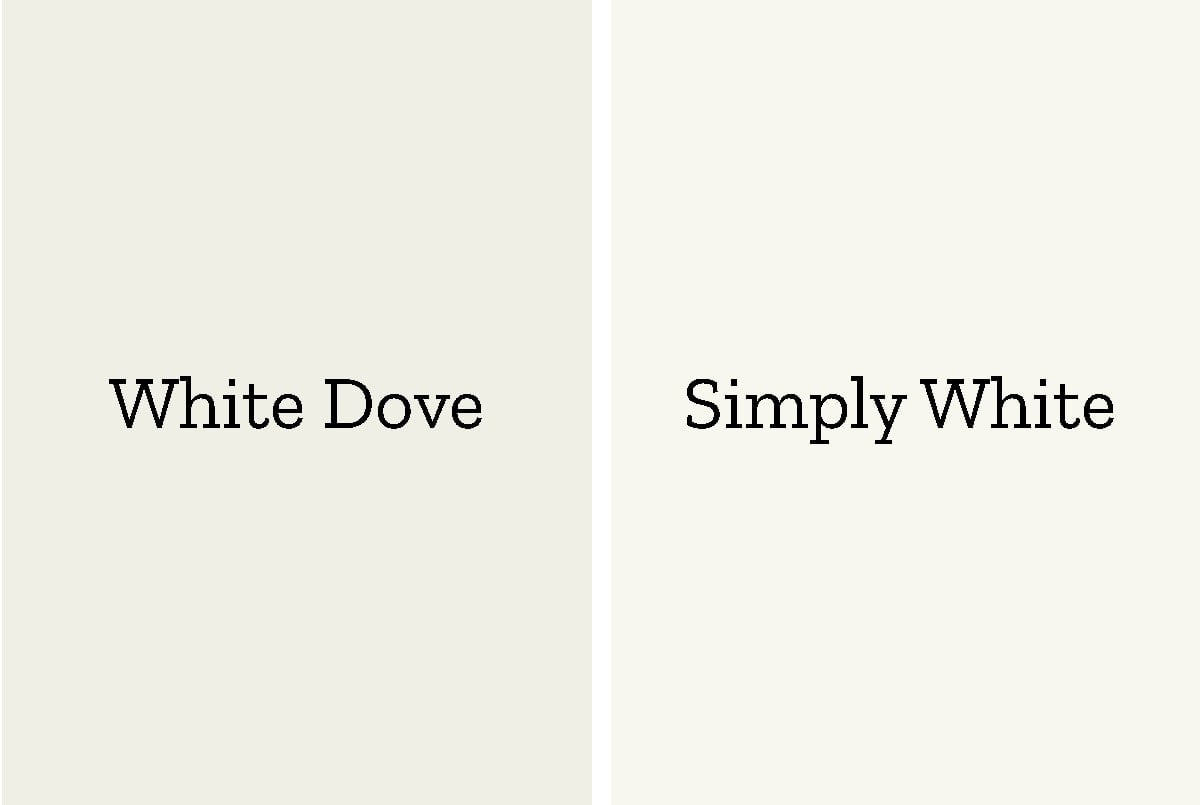 For comparison sake, Benjamin Moore Simply White has an LRV 91.7 and Decorator's White 84.6., while Sherwin Williams Extra White has an LRV of 86.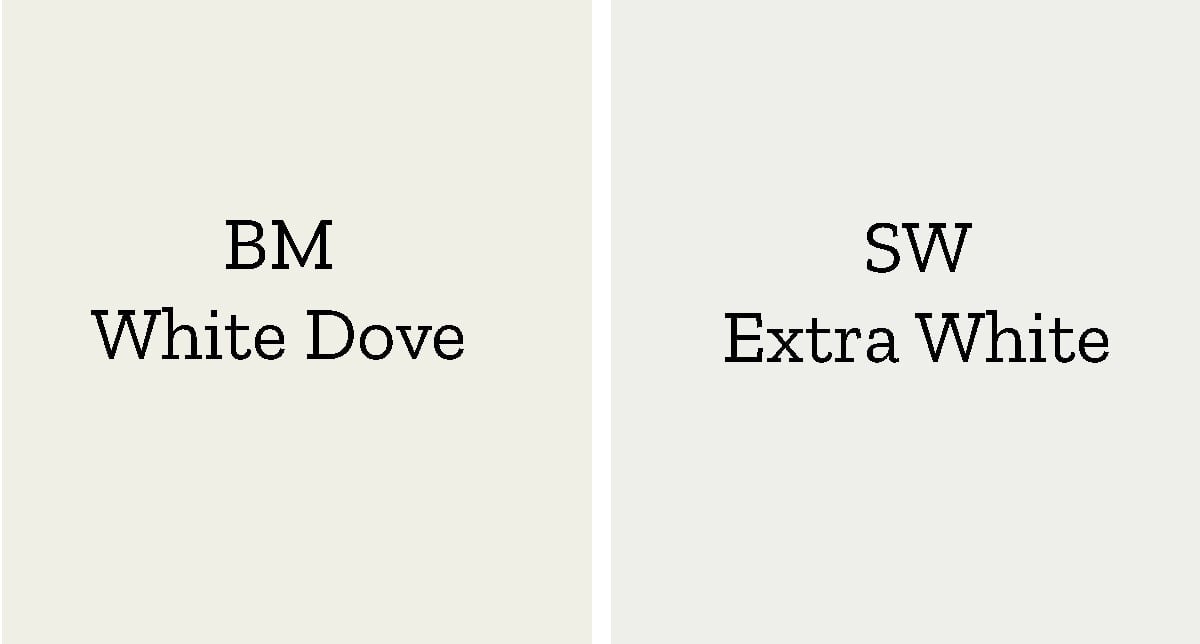 The Undertones of White Dove
Every paint color has some sort of undertone, and these undertones greatly influence how a paint color will look on your walls. White paint colors can be particularly tricky, especially when you pair them with other warm or cool finishes.
White Dove doesn't have a strong undertone, but it does have a tiny touch of green as well as a drop of gray. The green warms it up but the gray cools it back down just a touch to help it come across with just the perfect amount of warmth for your walls.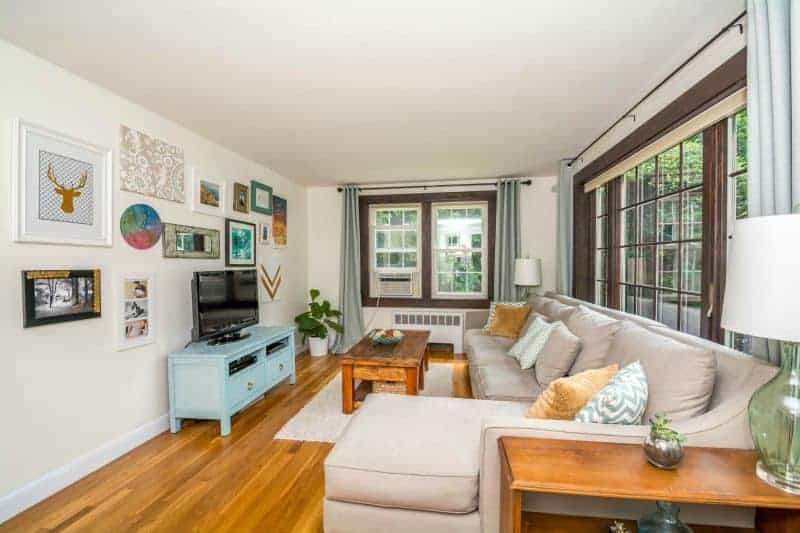 This is why I love to pair White Dove in darker rooms and as the perfect whole-house white if you're planning on painting walls and trim. It's also a great shade of white if you have a lot of warm woods like honey oak in your house.
Painting White Dove in a higher sheen like semi-gloss, will ensure it comes across as a bright white on trim and doors. Using a lower sheen like matte or eggshell, which is less reflective, brings back some of the warm to the color on walls.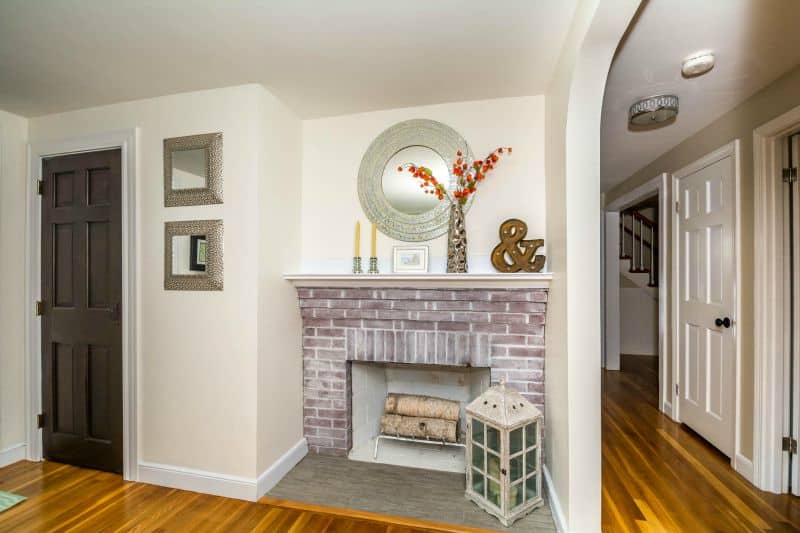 What Colors Go With White Dove?
It pairs really well with warmer greige paint colors, but not as well with cooler grays or the popular blue-gray colors.
Other Things to Consider
White Dove will look warmer in southern facing rooms, where the warm light will bring out the warmth in the paint. Conversely, in northern facing rooms the gray is more obvious.
It's a lovely choice for cabinets, but if you have white quartz or marble, it can look dingy in comparison.
If you're using it for trim, you'll want all the trim to be the same shade as it won't match with off-the-shelf white trim paint.
Final Thoughts
White Dove is a beautiful creamy shade of white that is my go-to for darker rooms and spaces with lots of warm elements or wood. If you have a lot of cool grays or bright whites, it may not be the right color for you.
Don't forget - no matter what you've read or photos you've seen online, it's really important to sample paint colors in your home before committing!
Samplize provides real paint samples that are easy to move around your home, and cheaper than buying a gazillion paint pots! It's the only way I buy paint samples.
Try Samplize For Yourself Here