This post may contain affiliate links | For further details, please read our privacy policy
Is your favorite Swedish furniture looking at little worse for wear? Let me share with you the quick and easy way to repair scratches in IKEA furniture!
Have you strolled through your local IKEA furniture store on a lazy Saturday afternoon and left with an entire car load of some-assembly-required furniture? I wouldn't blame you if you did!
When we purchased our first home, most of our savings went into paying the deposit for the house. That left us with a limited budget and lots of trips to IKEA to furnish our rooms.
A few years to rebuild our savings and a second home later, we still have some of that IKEA furniture in use. One of my favorite projects was the IKEA closet system for our master bedroom! However, a few pieces sustained some scratches over the years, particularly during the move.
It can be difficult to find paint or stain to match the colors IKEA uses but it doesn't have to be anymore! I found these great 3 in 1 Repair Sticks that you can use to fix everything from minor scratches to deeper gauges.
The best part is that the repair sticks match IKEA's most popular colors!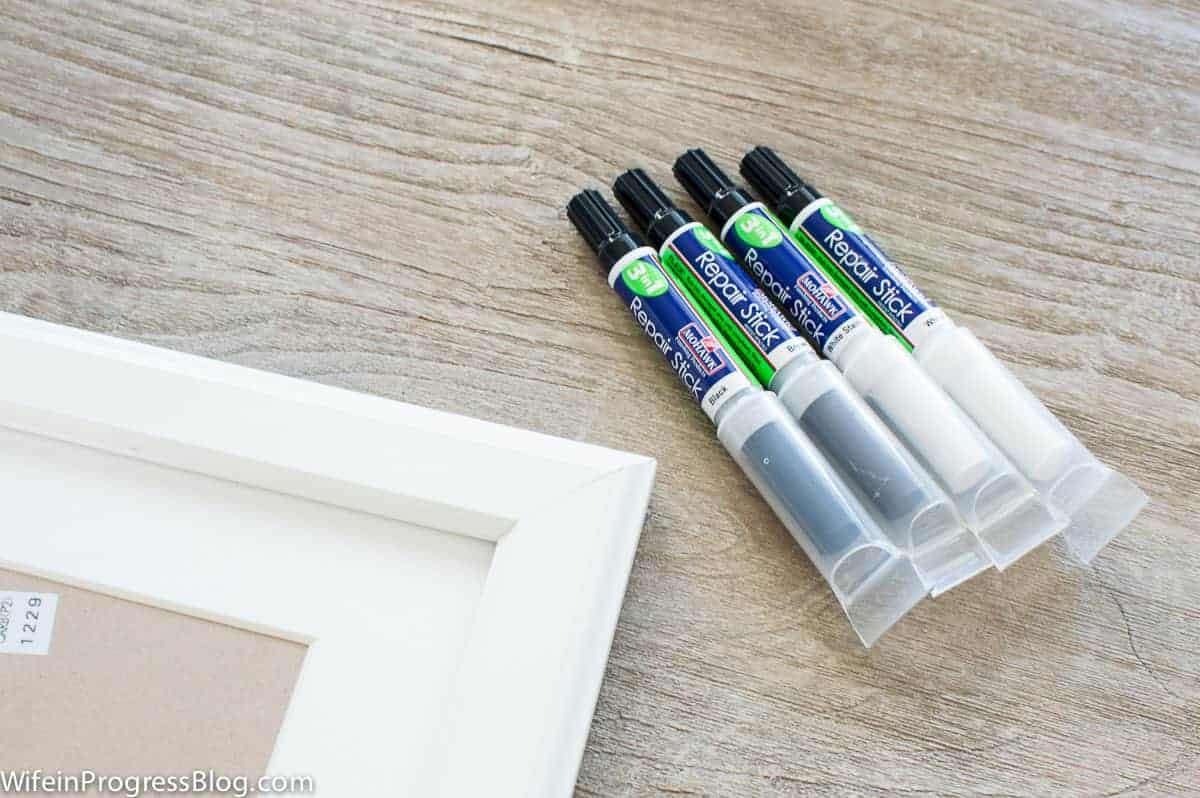 Repair Scratches and Move on!
The Repair Stick has 3 parts – the paint marker, repair stick and leveler cap.
I also used the 3-in-1 Repair Stick to fix a whole lotta scuffs and scratches on my old IKEA expedit that's currently residing in the playroom. This beloved item didn't fair well during the move from our old house to the apartment and then to our new house.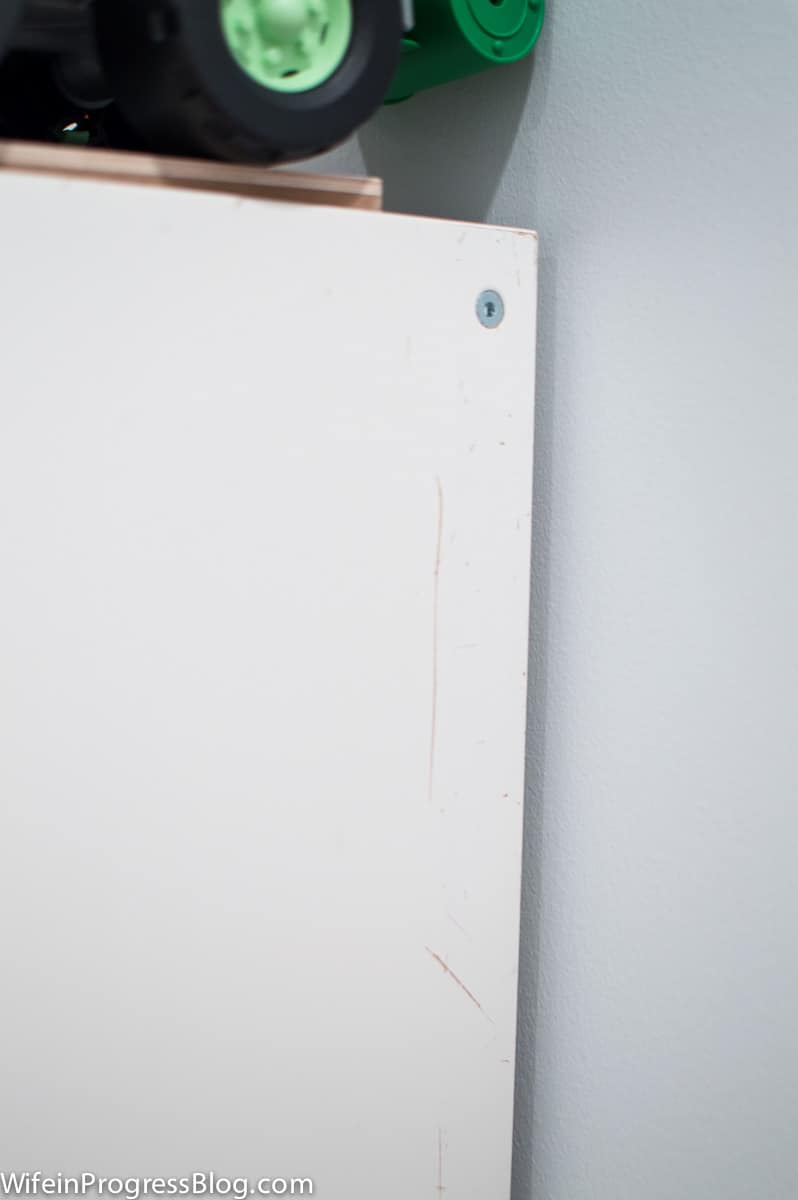 But now it looks as good as new again!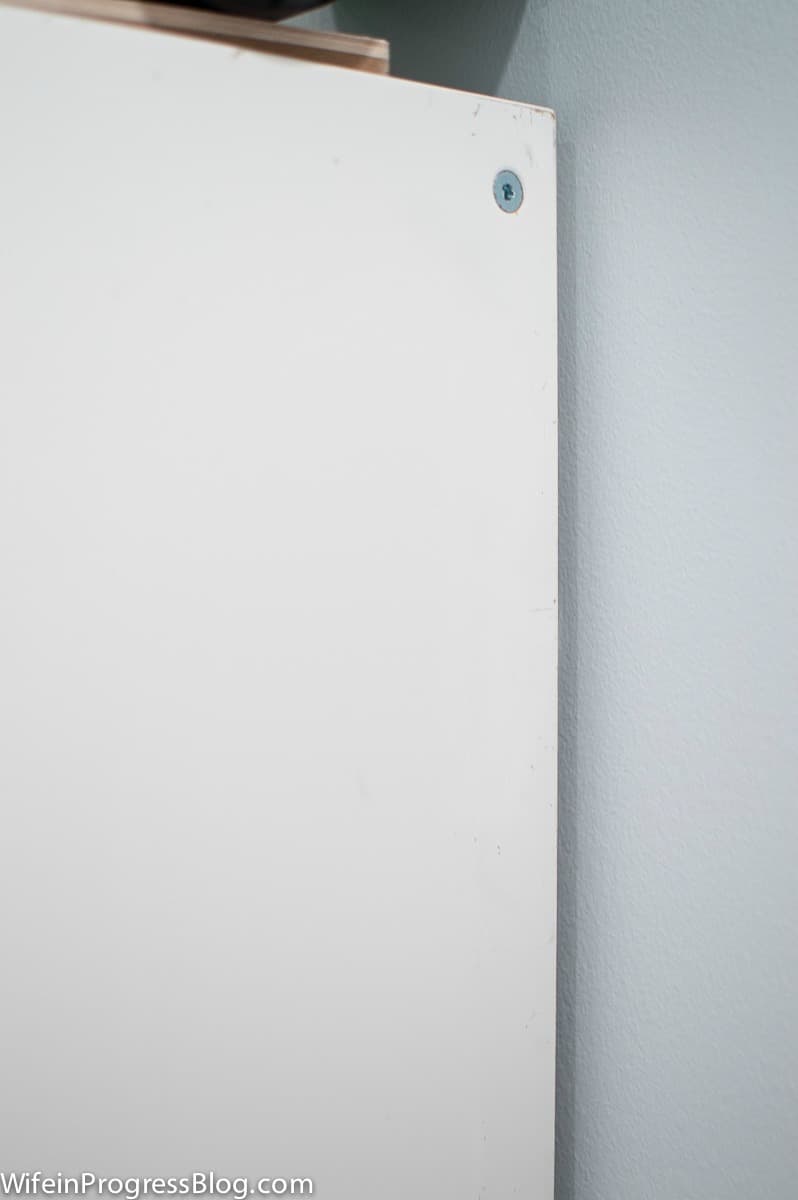 Isn't that neat? If you have any IKEA furniture or picture frames – whether they are white, white stained, brown or black (or even brown/black!) keep these Repair Sticks on hand for quick repairs!