Do you hate all the prep that goes into painting furniture? Do you wish you could skip the sanding and priming and have a brushstroke-free final product? Well, I'm going to let you in on my secret to perfectly painted furniture. And the best part is, there's no sanding and no priming needed!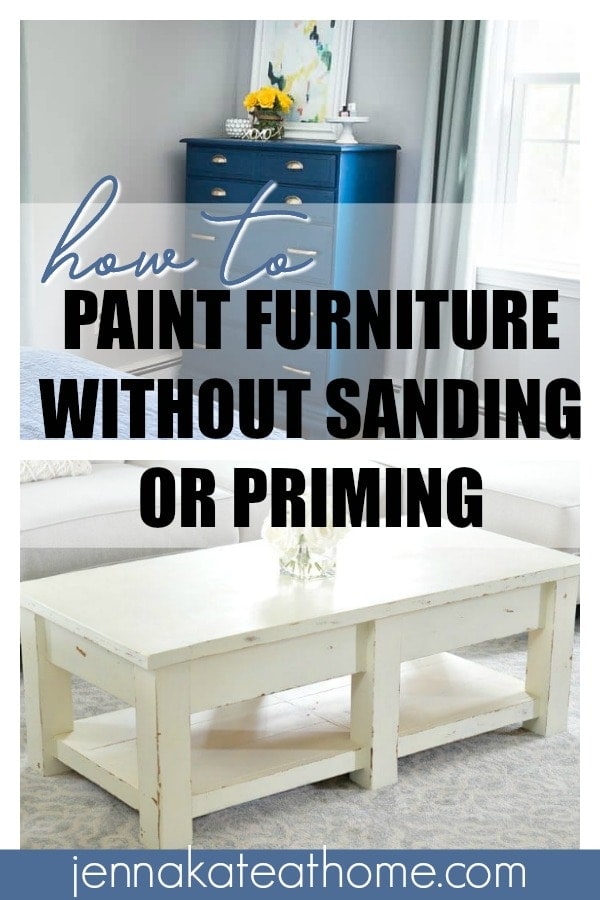 Do you have a table, chair, end table or even a desk that needs a new lease on life? Painting furniture is not only a great way to bring new life to an old piece but it's also a thrifty way to redecorate a room. I love adding a new color to a piece of furniture to bring a completely new look to a space. I've done it so many times and the effect is always amazing.
Why Painting Furniture Can be such a Hassle
But I know what you're thinking – painting furniture is such a process! Between sanding and the priming, painting furniture just seams laborious! Sure it can be, but it doesn't have to be. It all depends on what products you use!
Wouldn't It Be Amazing To Have A Product That Allows you To Skip The Hassle?
Here's where I let you in on the secret to perfectly painted furniture…
When I want a quick makeover that still has amazing, long-lasting results, there's a line of furniture paint that I always turn to. It's called Velvet Finishes and it's my secret weapon for painting furniture. Their paint provides beautiful rich colors with a soft, velvety finish. The best part is that there's no sanding or priming needed!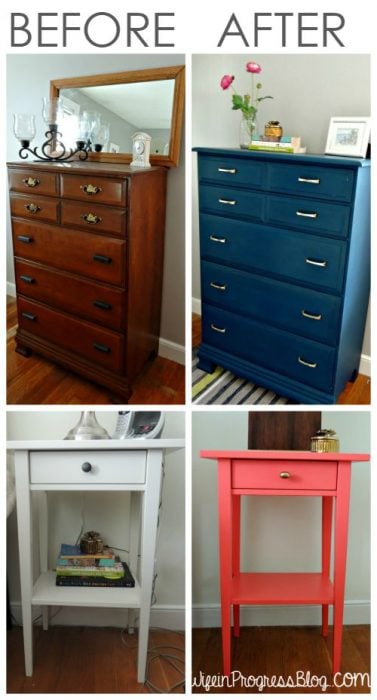 Look at these items that I have previously painted. The only thing that I did to the dresser before painting it was to wipe any dust off it. Then I applied the paint with a paintbrush, allowed it to dry and applied a second coat. That was it! 5 years later, the paint is still holding up amazingly despite 2 moves!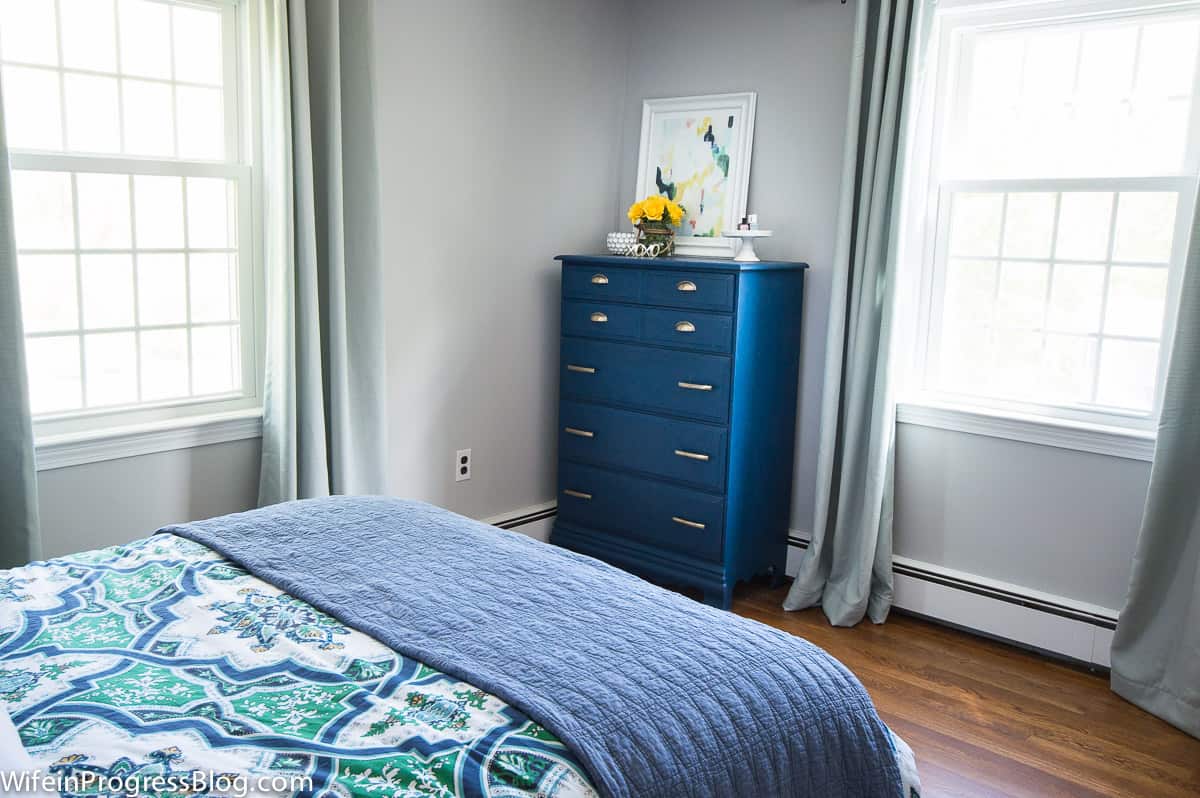 *affiliate links included for your convenience*
Kelli Smith Products for Painting Furniture Seamlessly
Whether you're new to DIY or an old pro, you're going to love this line of products developed by Kellie Smith. Every piece I've painted with this line has turned out simply stunning.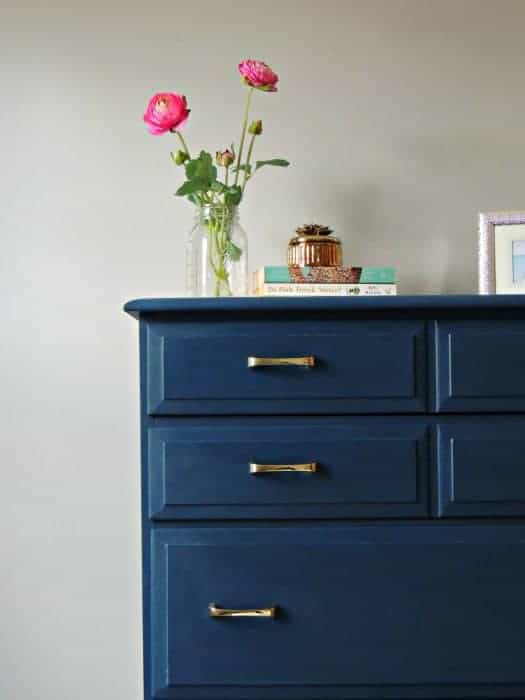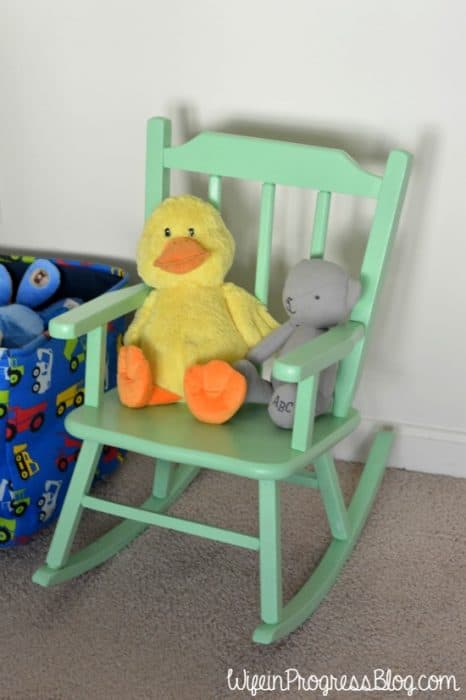 Love to color your world? Check out the amazing lineup of colors available in the range: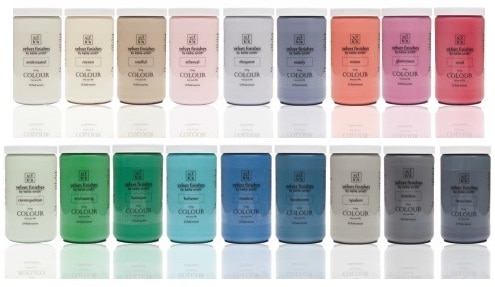 If there's not enough choice for you there the Velvet Finishes website also has color recipes for you to mix up a whole other slew of beautiful, bold colors.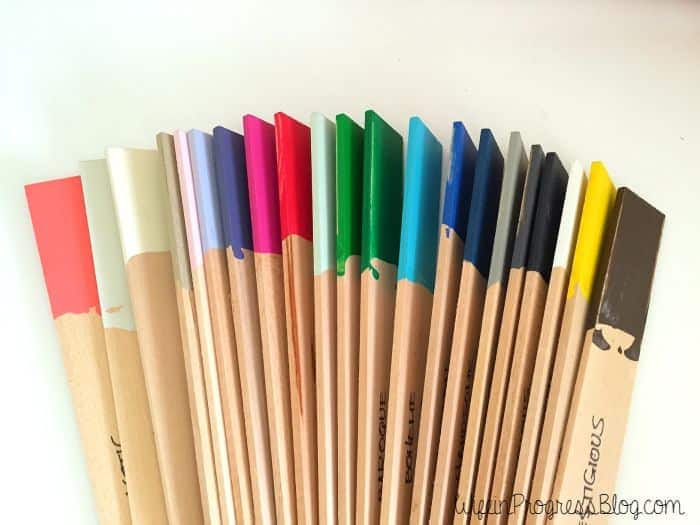 My personal favorites colors? Exotic, a beautiful shade of color and Handsome, a gorgeous navy-blue.
Other Considerations For Perfectly Painting Your Furniture
If you are going to paint something that has some sheen to it (like these IKEA nightstands that I painted) it's a good idea to prep with the READY product. This easy spray-on product removes dirt, grime and deglosses to prepare your surface to take the paint.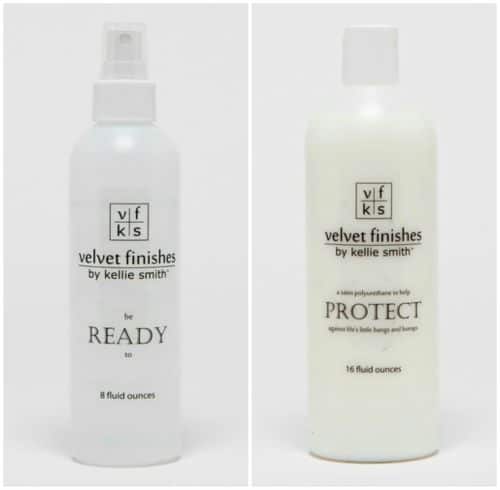 And while a few coats of paint is all you need, if you know your piece will get used a lot, I also advise adding a top coat of PROTECT, a satin poly that goes on slightly white and dries to a beautiful finish.
I used both READY and PROTECT on my Guest Room Nightstands and they have held up perfectly to regular use. My Handsome Dresser doesn't have any additional product other than paint and is also still holding up perfectly!
Interested in a more neutral color? Check out my painted coffee table make-over—Velvet Finishes Farmhouse style!
Now that you know the secret to perfectly painted furniture are you ready to paint that piece of furniture you've been wanting to make-over? Velvet Finishes by Kelli Smith allows you to paint furniture without all those extra steps, saves time and money and achieves beautiful results.
---
Looking For More Painted Furniture Ideas?
---