If you're anything like me, you'll have found Christmas really snuck up on you this year.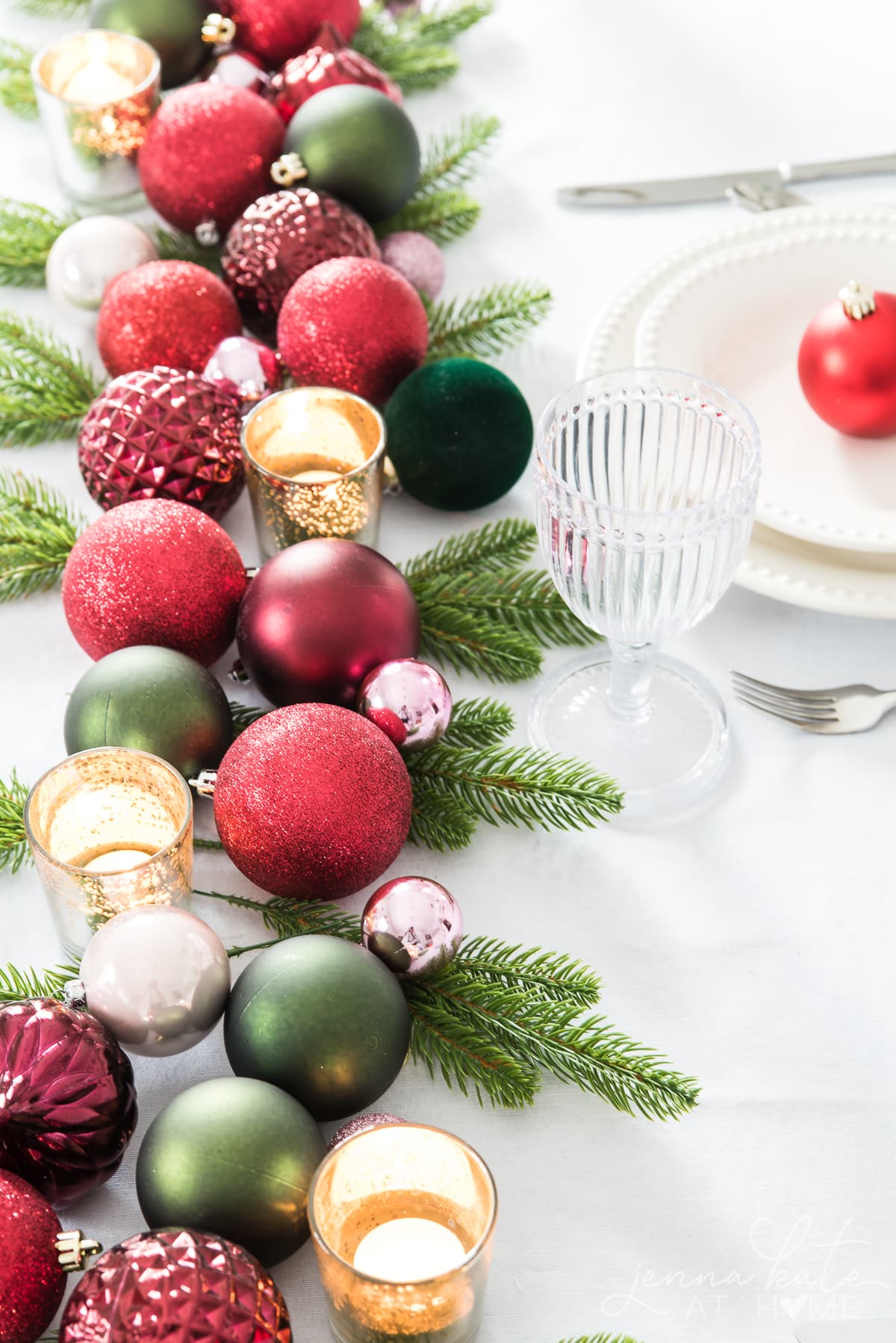 While I'm still scrambling to finish my shopping, wrap the gifts and check all the items off our Christmas bucket list, I haven't given much thought to decorating my dining table for our Christmas meal.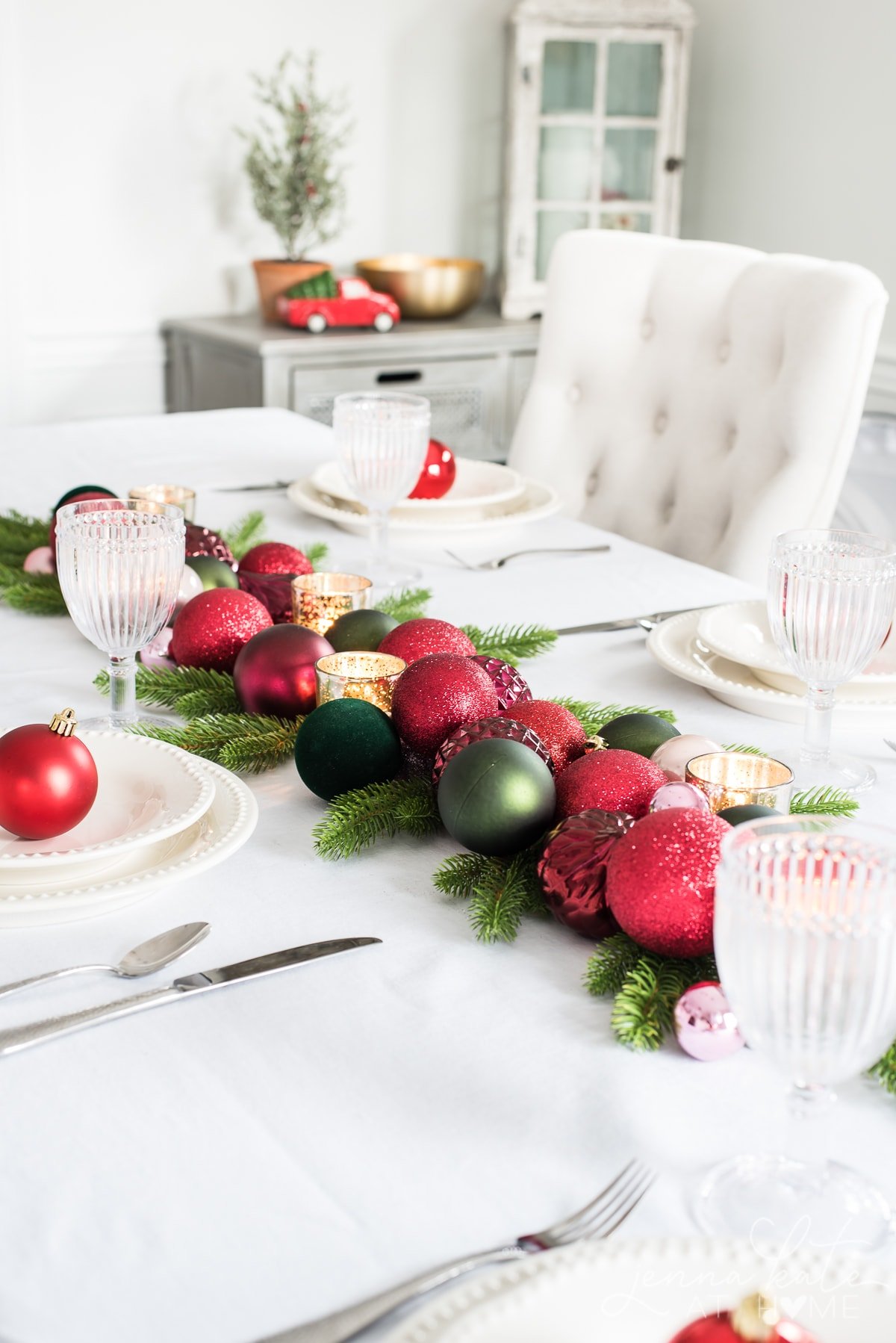 That is, until yesterday when I was putting the last of the ornament bins back into storage (until they come out again in a couple of weeks to undecorate the house!), and I plopped a bunch of ornaments on the table as I was rearranging a few things.
RELATED: The Best Artificial Christmas Trees
How Do You Decorate a Christmas Table?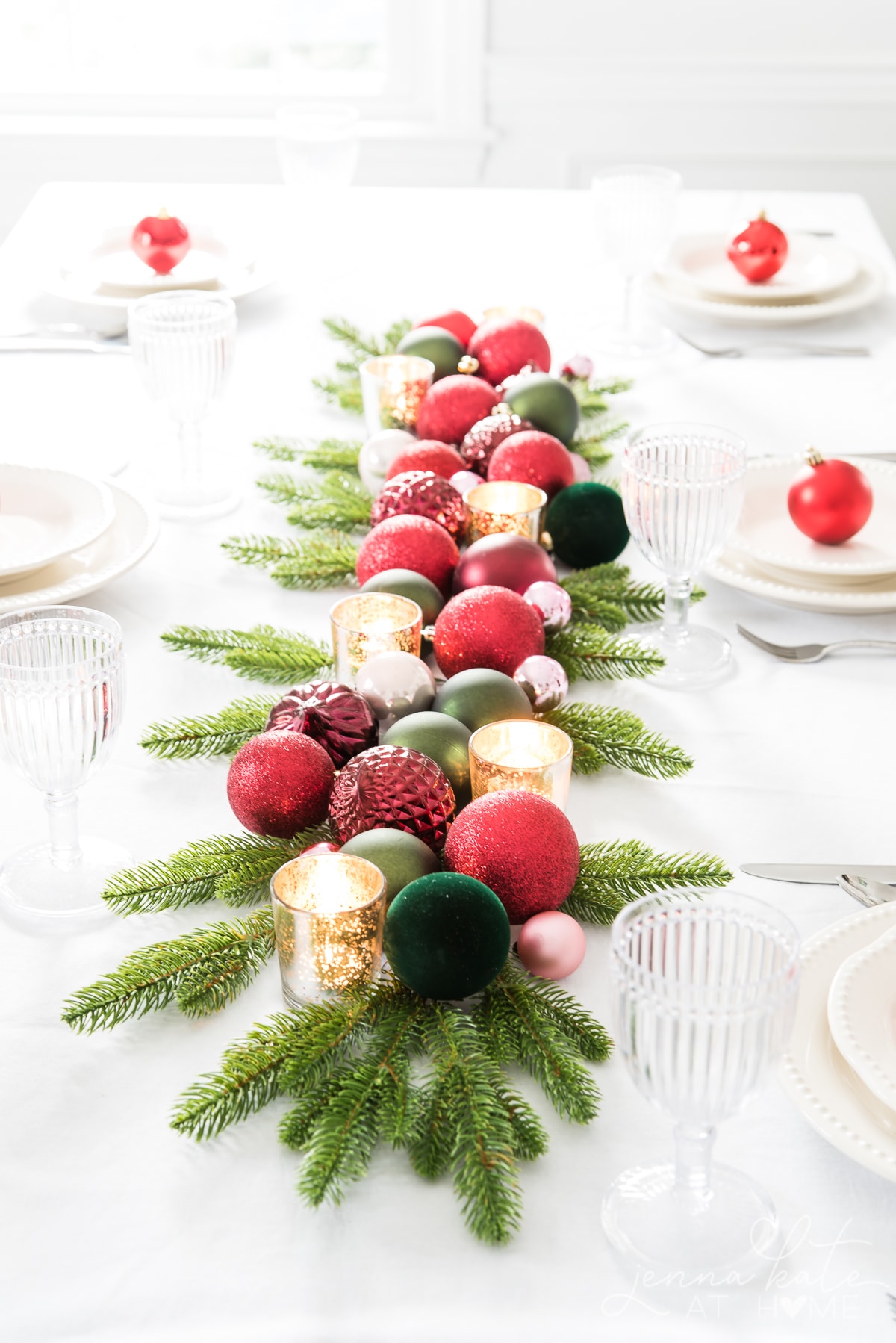 Decorating a Christmas table doesn't have to be expensive or require you to be an expert decorator. Pick a color scheme, and using some simple greenery (real or faux) and tree ornaments, lay them down the center of your table like a runner. Intersperse votive candles for extra effect.
This simple centerpiece is not only beautiful and festive but can easily be put together in less than 10 minutes!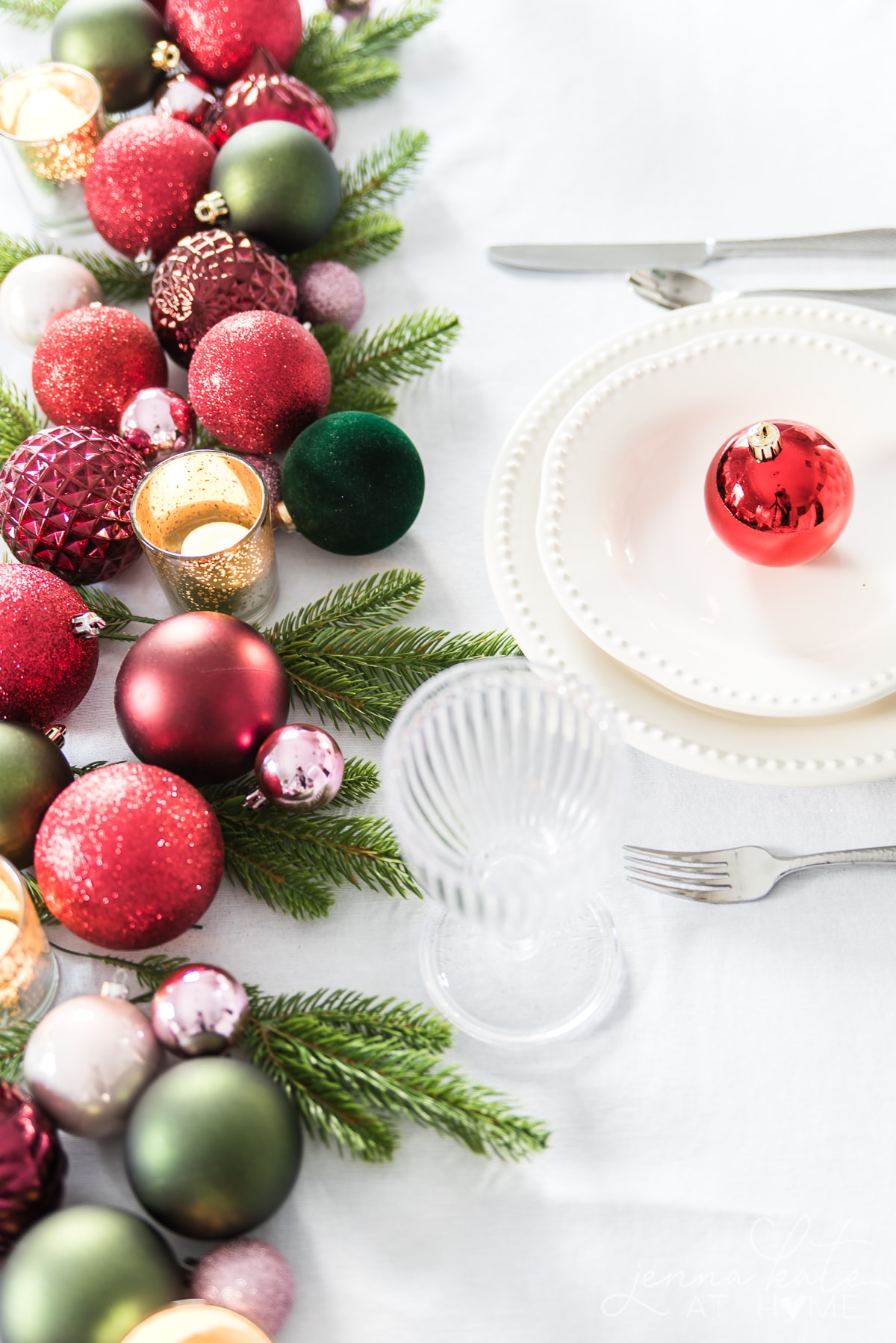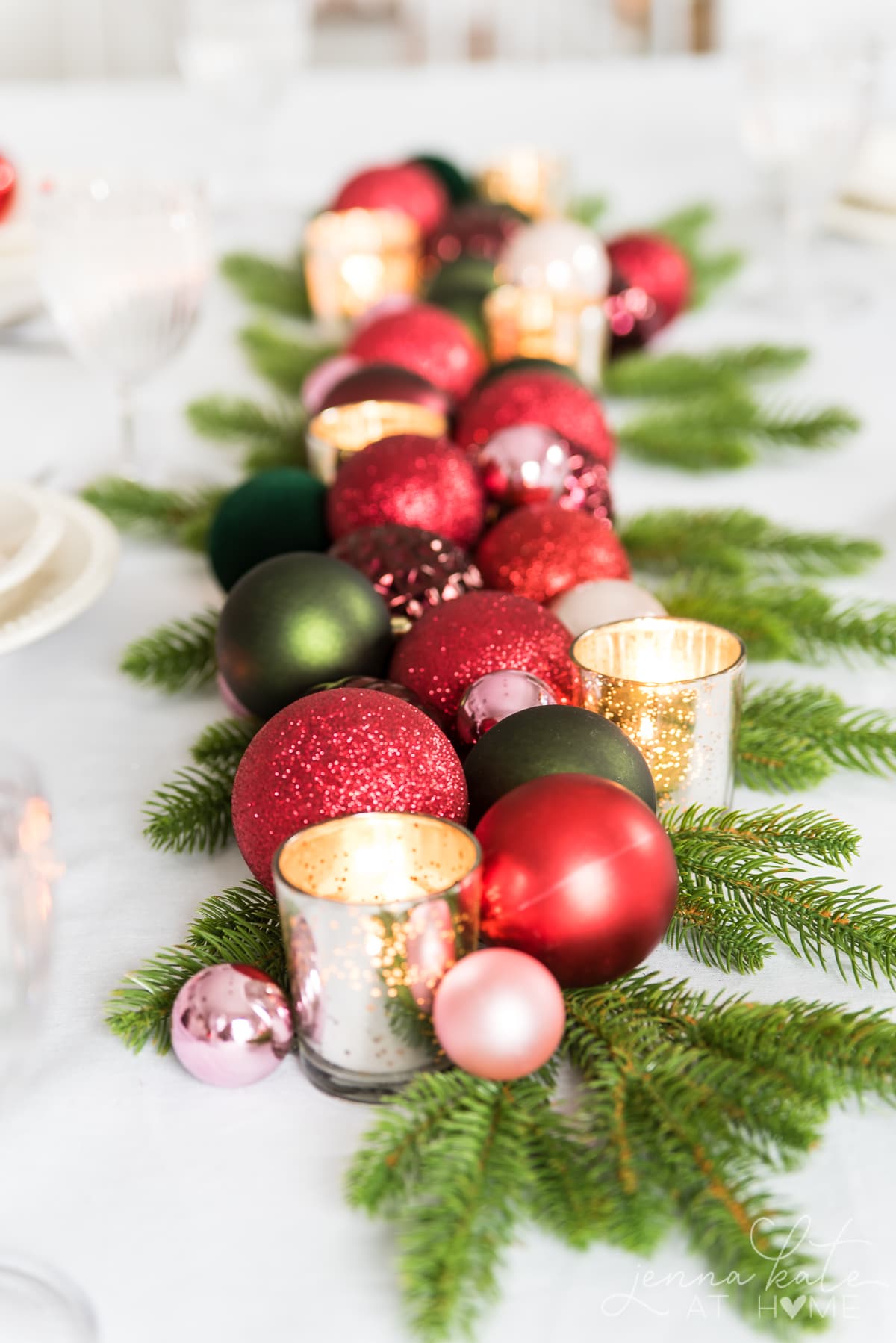 If you don't have a bunch of spare ornaments, dollar store ones are perfect and they also sell similar votives! Grab some greenery from your yard and call it a day!
RELATED: 2019 Christmas Home Tour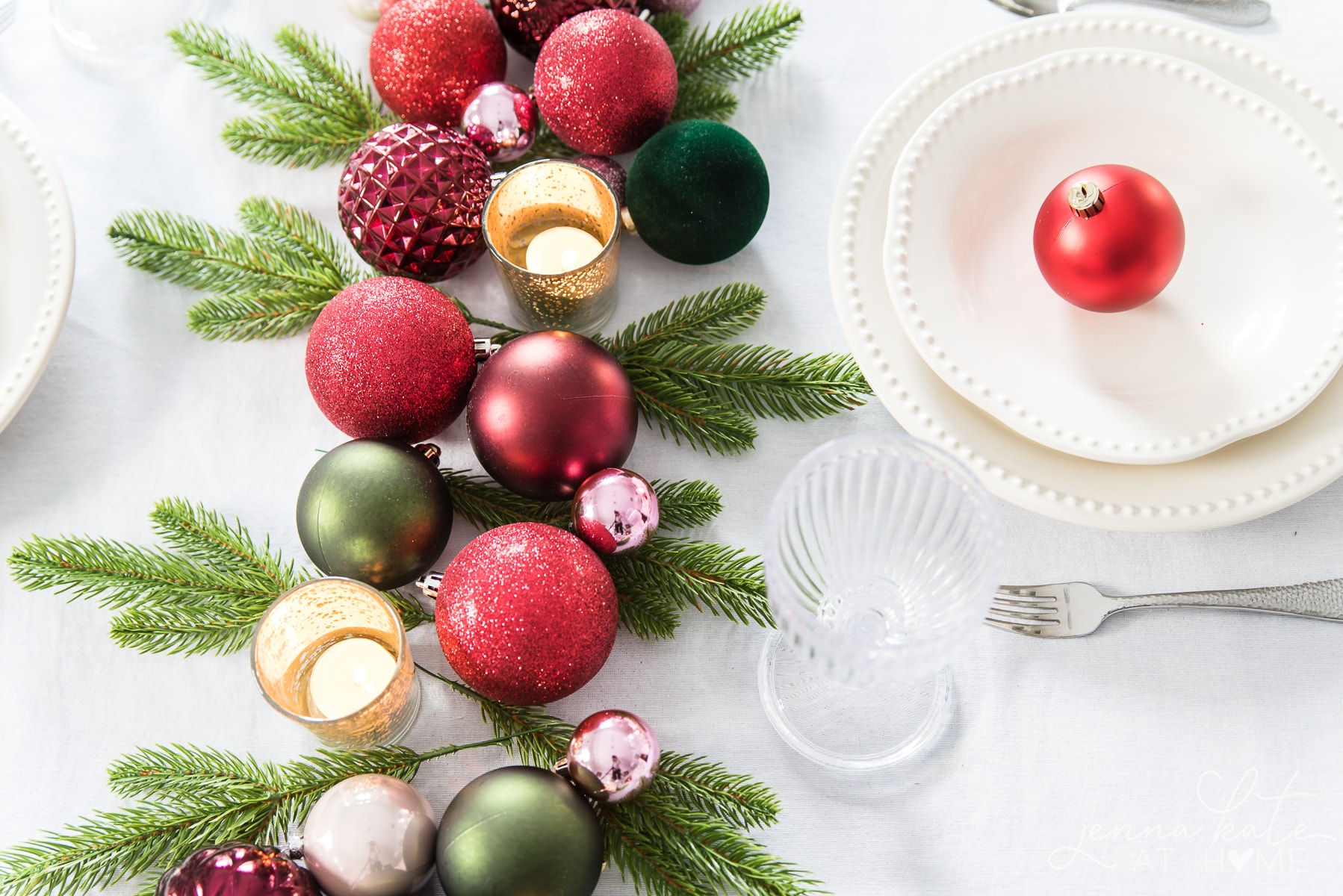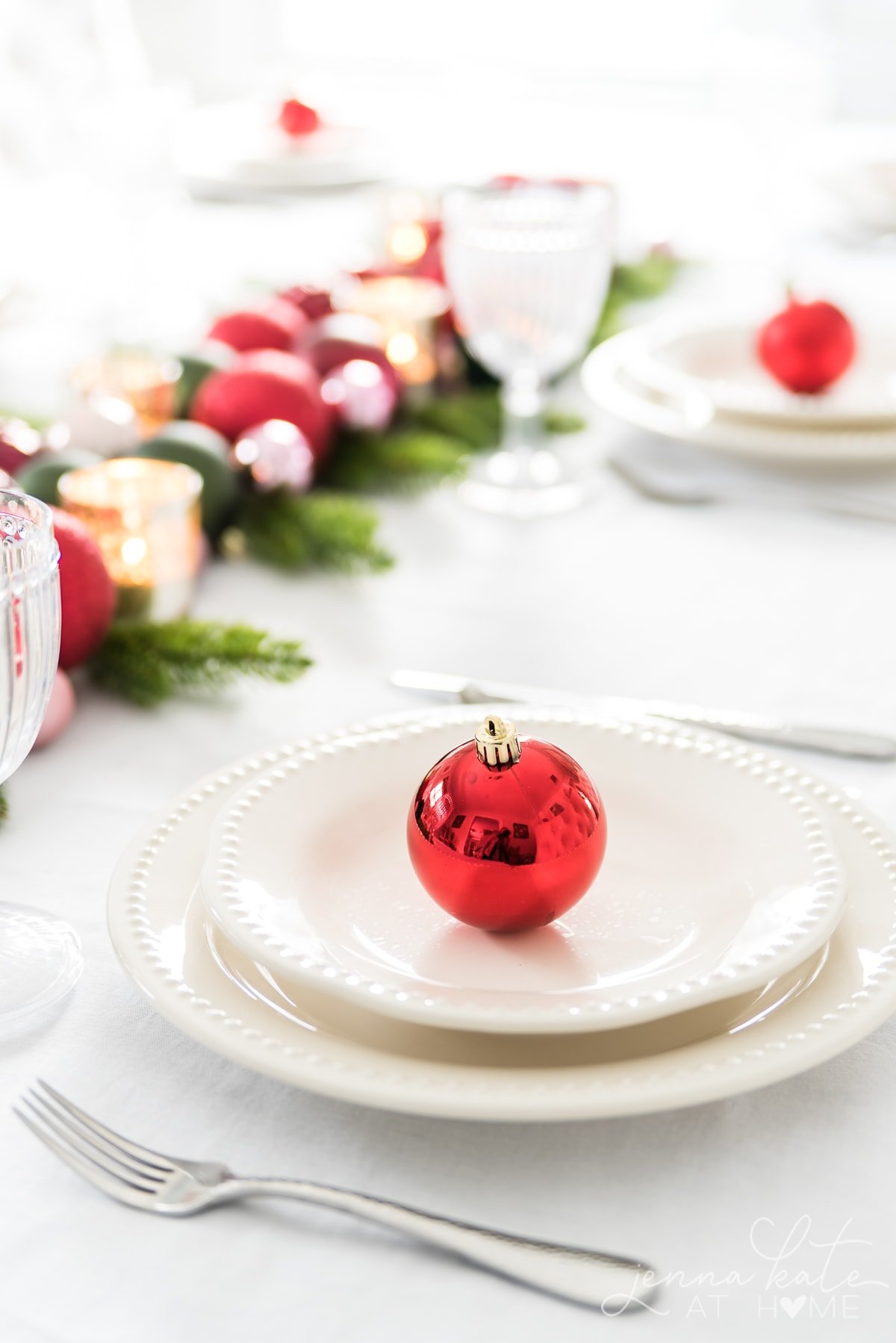 Have a few extras? Use them as place settings on top of each plate or bowl. If you're picky about them moving around, a little bit of frosting on the bottom keeps them in place and is food safe :-)
Other Christmas Posts You'll Enjoy
15 Minute Snowy Christmas Tree Craft