The best Christmas tree ideas, from on-trend colors to tips on how to get a professional look, this is the inspiration you need to make your tree look better in 2022!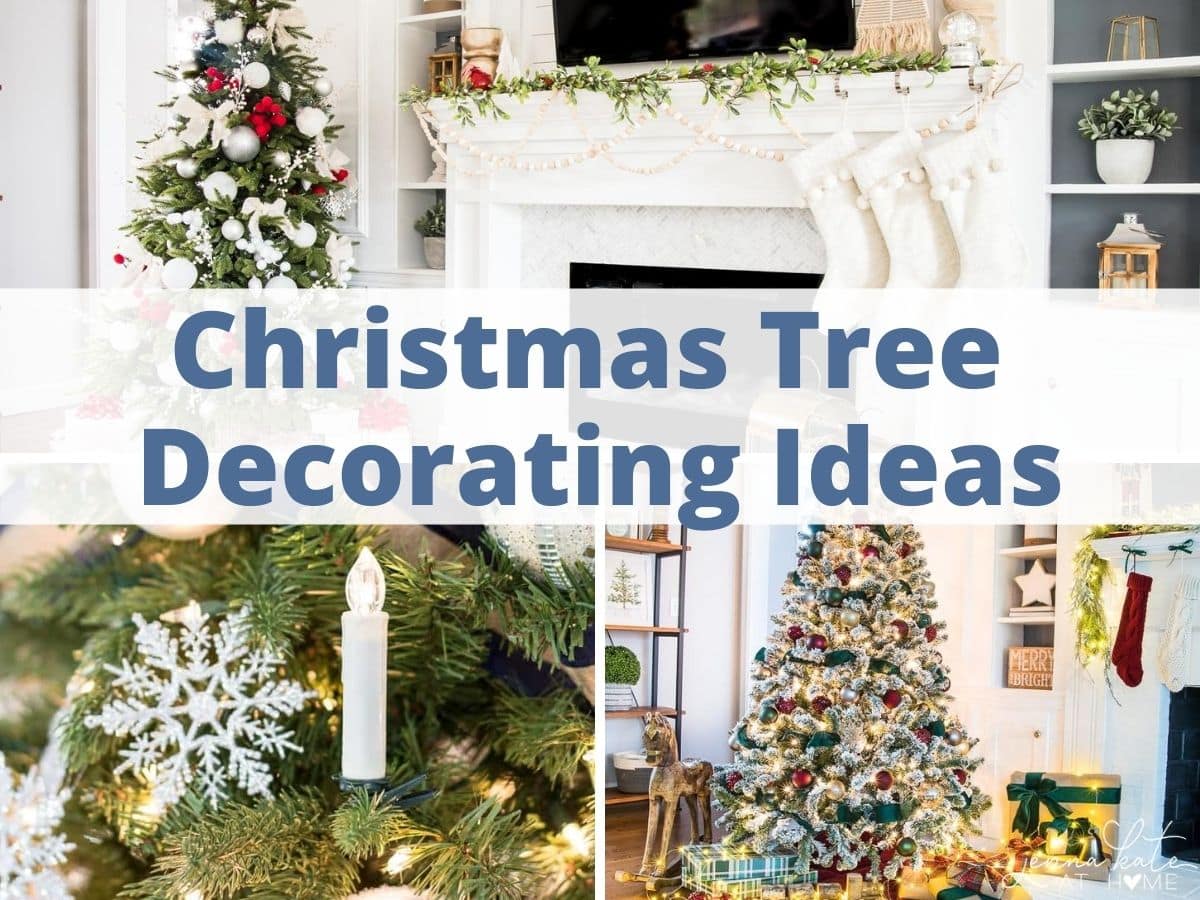 What is the best date to put up a Christmas tree?
This answer varies depending on where you live. Traditionally, in the U.S. most people put their Christmas tree up in the week after Thanksgiving. In the United Kingdom and Ireland, December 8th is the traditional day to put the Christmas tree up.
Conversely, many Americans take their tree down immediately after Christmas (or right after New Year's), while in Ireland it's customary to leave it up until January 6th, which is known as "Women's Christmas", or to those who celebrate, "The Feast of the Epiphany".
What are the on trend colors for Christmas 2022?
The traditional colors of red, green and gold are as popular as ever. Non traditional colors such a silver, gray, and white are also popular as they help create the feeling of snow. Jewel tones such navy blues and deep greens will add an elegant look to your Christmas decorations this year.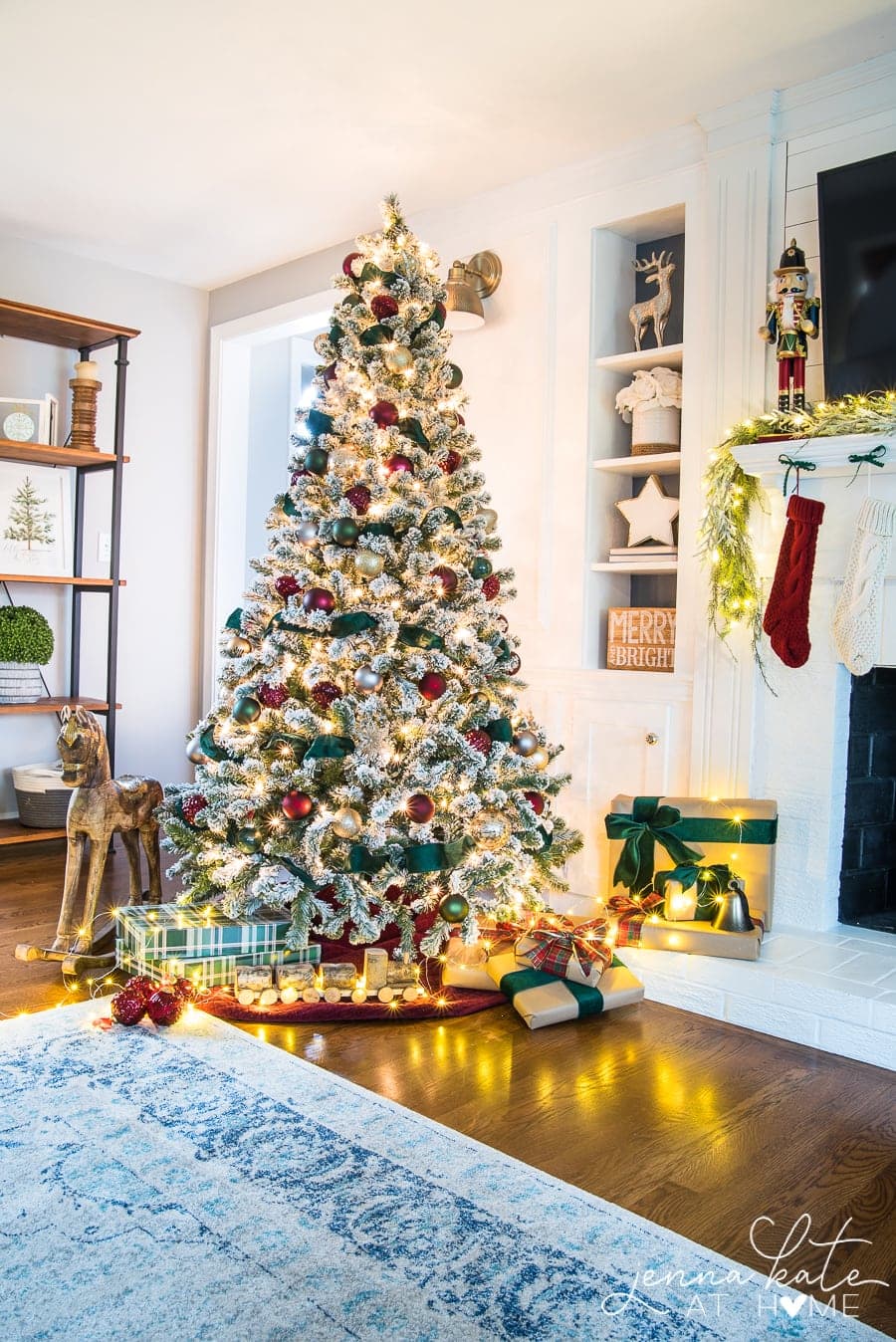 How can I make my Christmas tree look better?
Fluffing your artificial tree is the easiest way to make it look better
If it's a faux tree, make sure it is properly fluffed, with no visible gaps
Select a theme or color scheme to work with
Add texture, depth and dimension
Use different size ornaments. The really large baubles should be pushed right into the tree, while the smaller ones can sit out further.
The ornaments should not all hang on the edge of the branches, but be pushed into the tree too
Picks are a great way to add texture and to fill in any gaps.
Weave ribbon from side to side or top down
Cover the tree base with a blanket or tree skirt. Or put the tree inside a decorative collar or basket for a tidier look.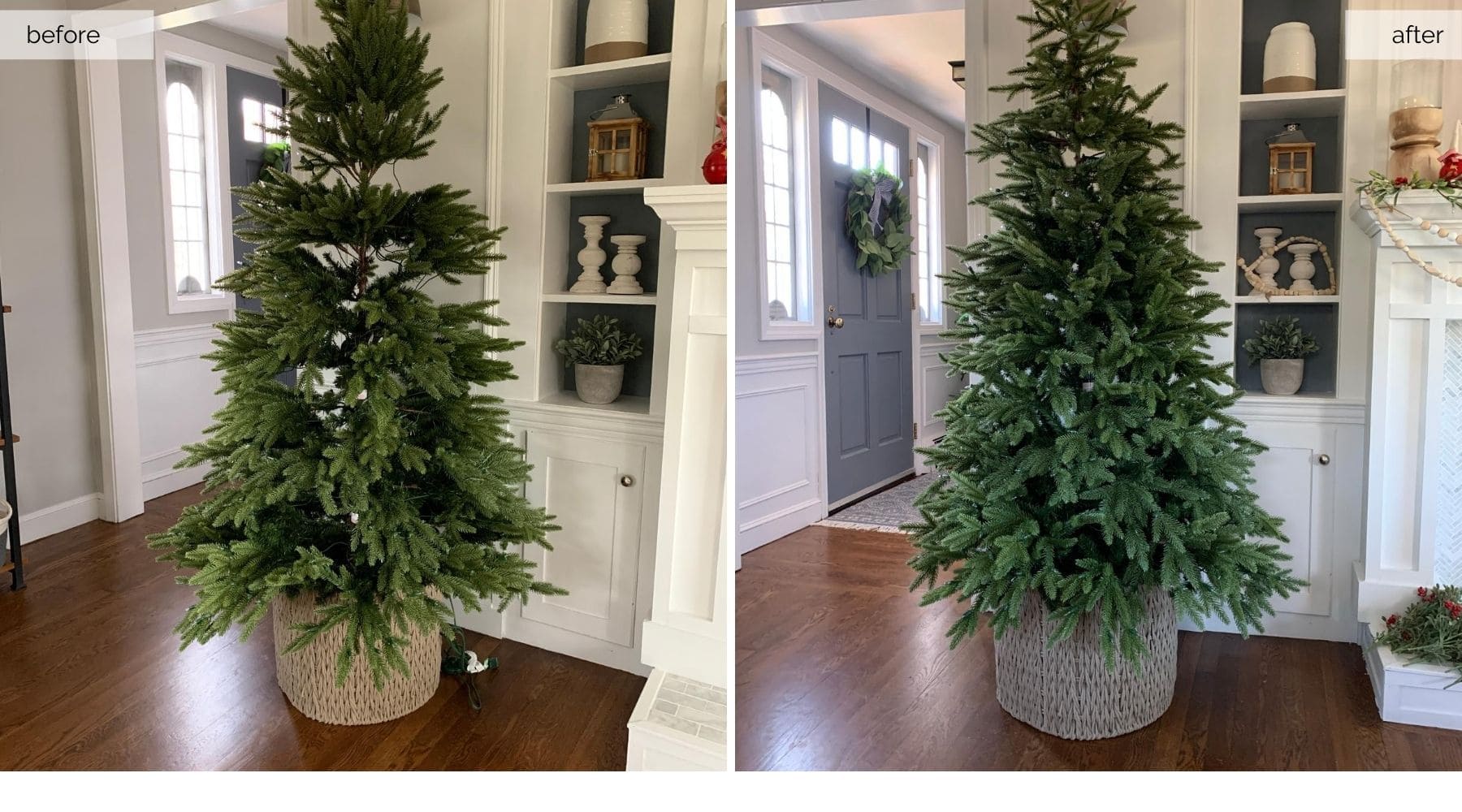 How do you make a Christmas tree look expensive?
The best way to make a Christmas tree look more expensive is to create a sense of depth and dimension through the use of a variety of ornaments. Using large, medium and smaller baubles instantly elevates the look. Larger baubles should be pushed right into the tree, while smaller ones can hang off the branches.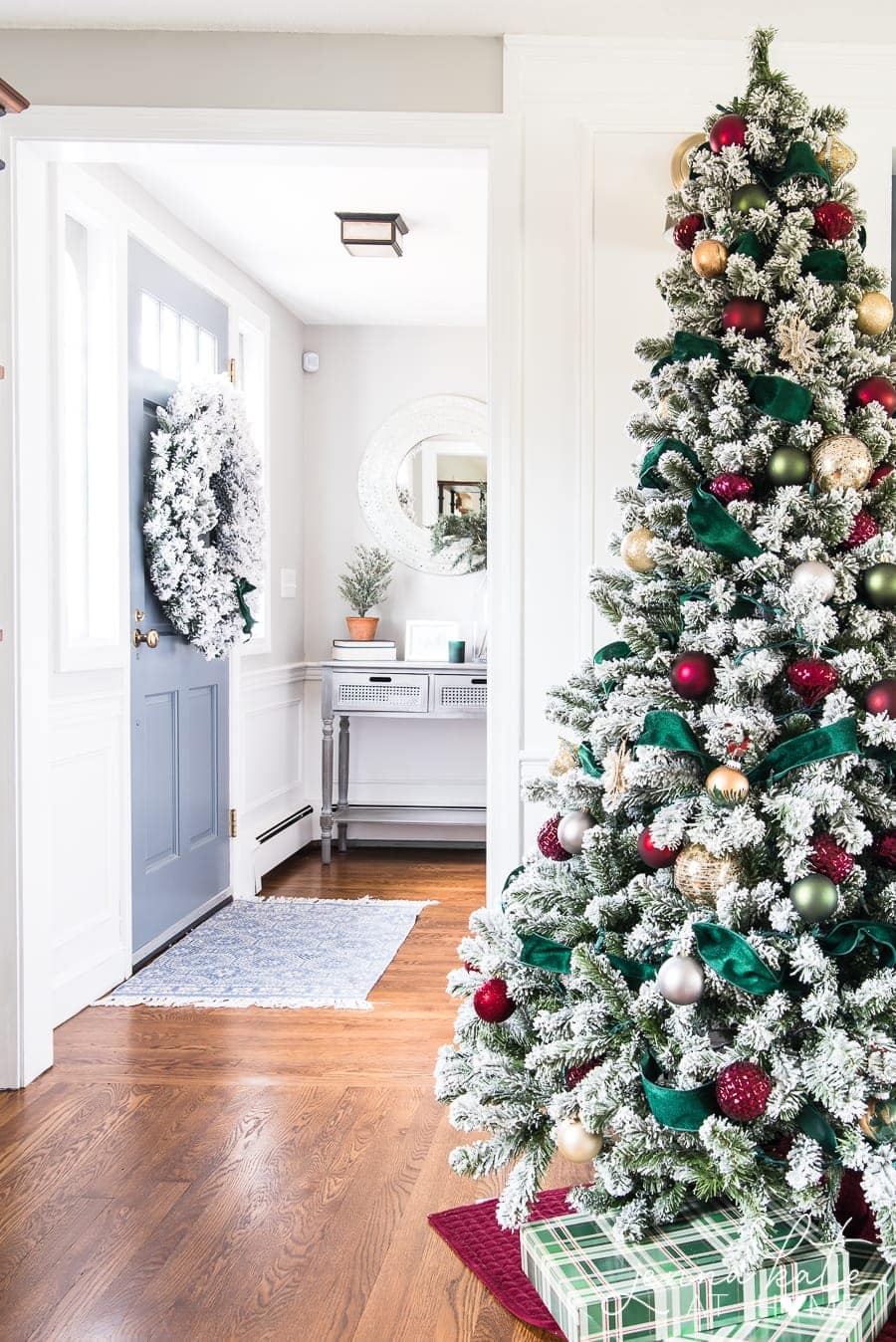 Weaving ribbon from side to side, or from the top down, and pushing it into the tree, is another way that professionals decorate Christmas trees and make them look really expensive.
Tree Decoration Ideas
There are so many ways you can decorate your Christmas tree. The decorations you choose will depend on the color scheme you want to go with; whether you want to decorate in a traditional style, farmhouse style or take a more modern approach.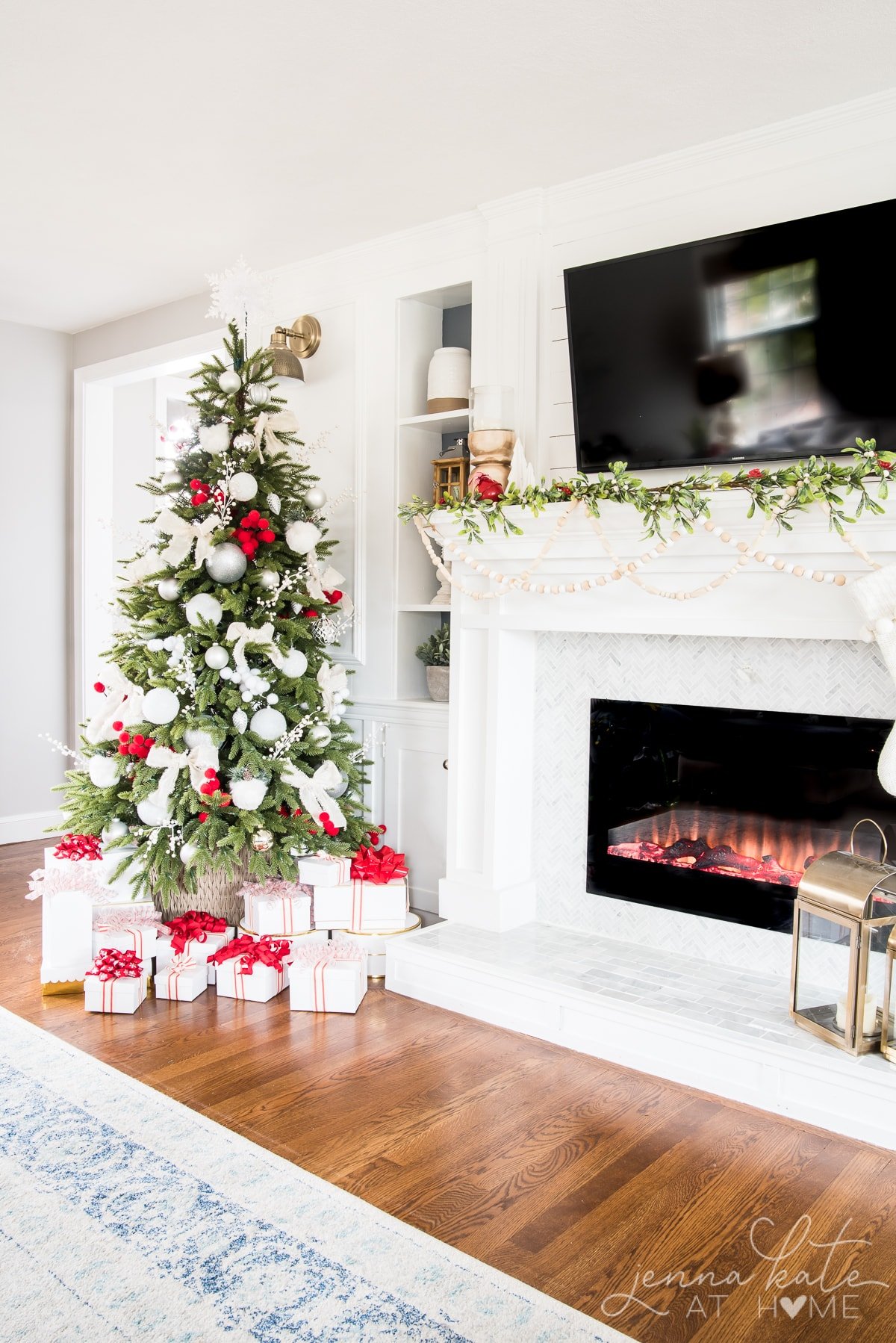 No matter what way you choose to decorate your tree, the traditional Christmas colors of red and green will always be popular. These colors translate well to different styles too, just pick more traditional/farmhouse/modern ornaments to decorate with!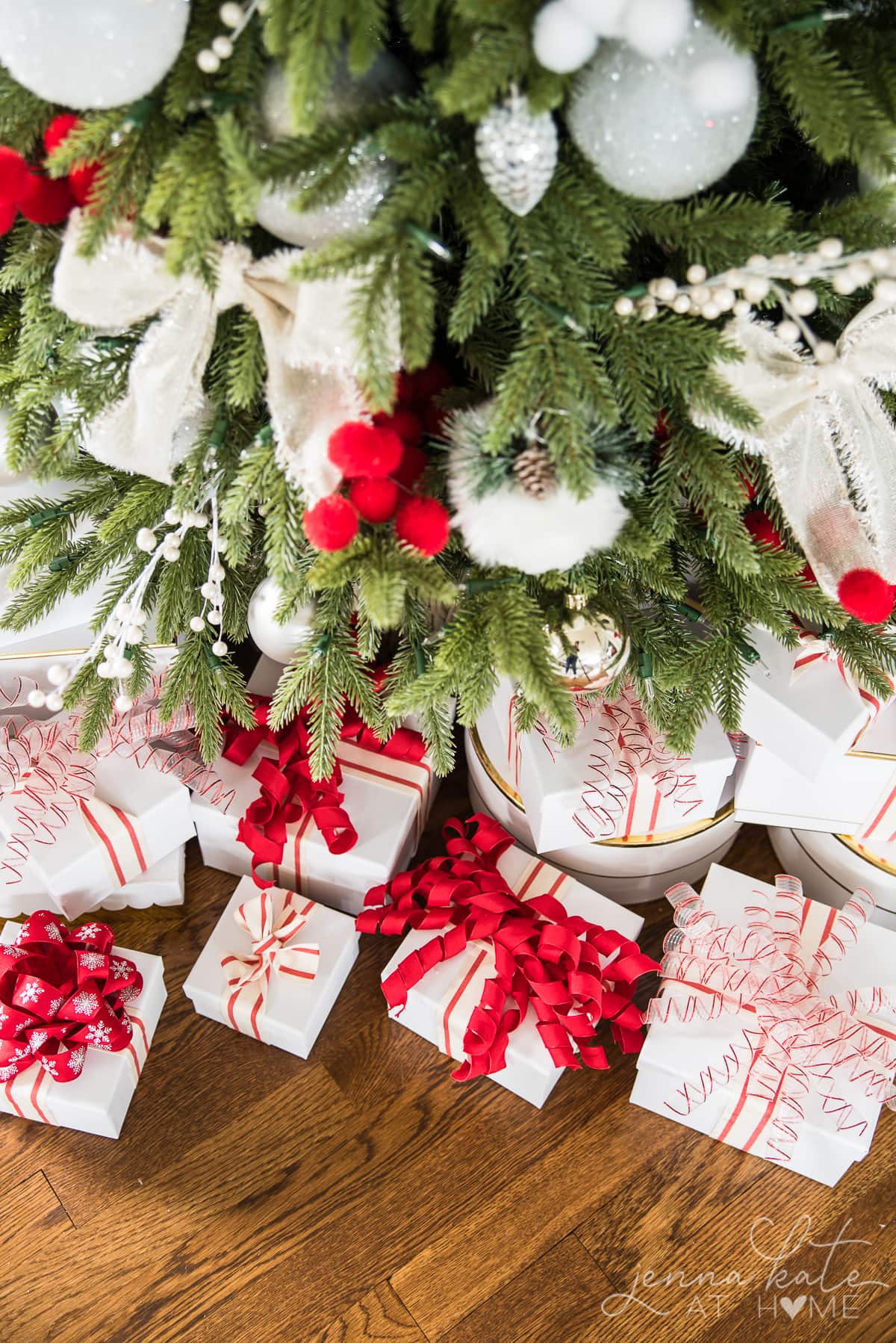 Don't just stop with the tree, either. Keep the overall look cohesive by repeating the same colors in your gift wrapping and mantel decor.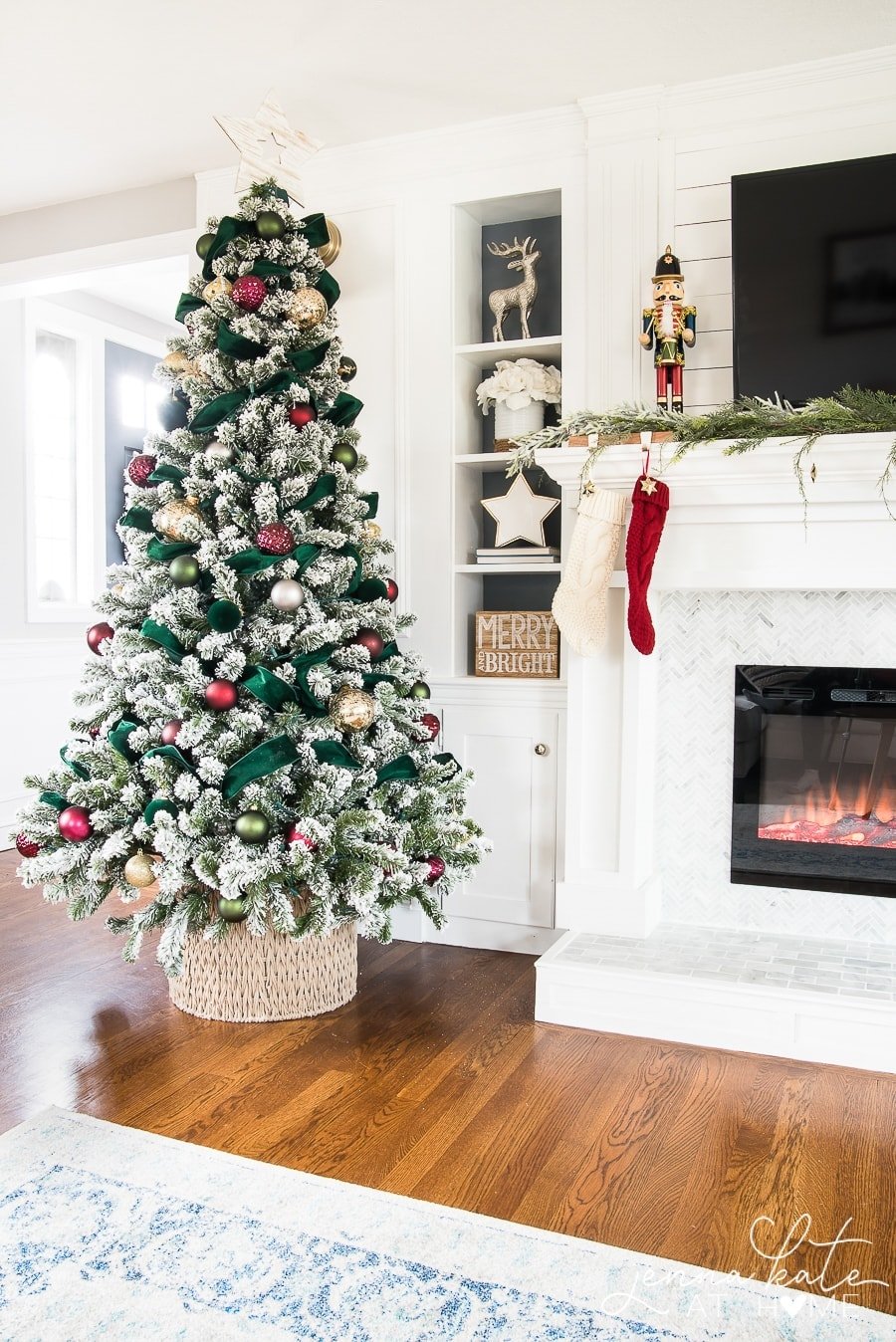 Ribbon is another way to take your tree decorating to the next level. Ribbon comes in so many colors and textures: from velvet and silk to burlap and grosgrain, and is an amazing way to add color and texture. Wired ribbon is easiest to work with, but once you get the hang allowing it to naturally fall and then tucking it in, you'll be a pro at using any variety to achieve an elegant look.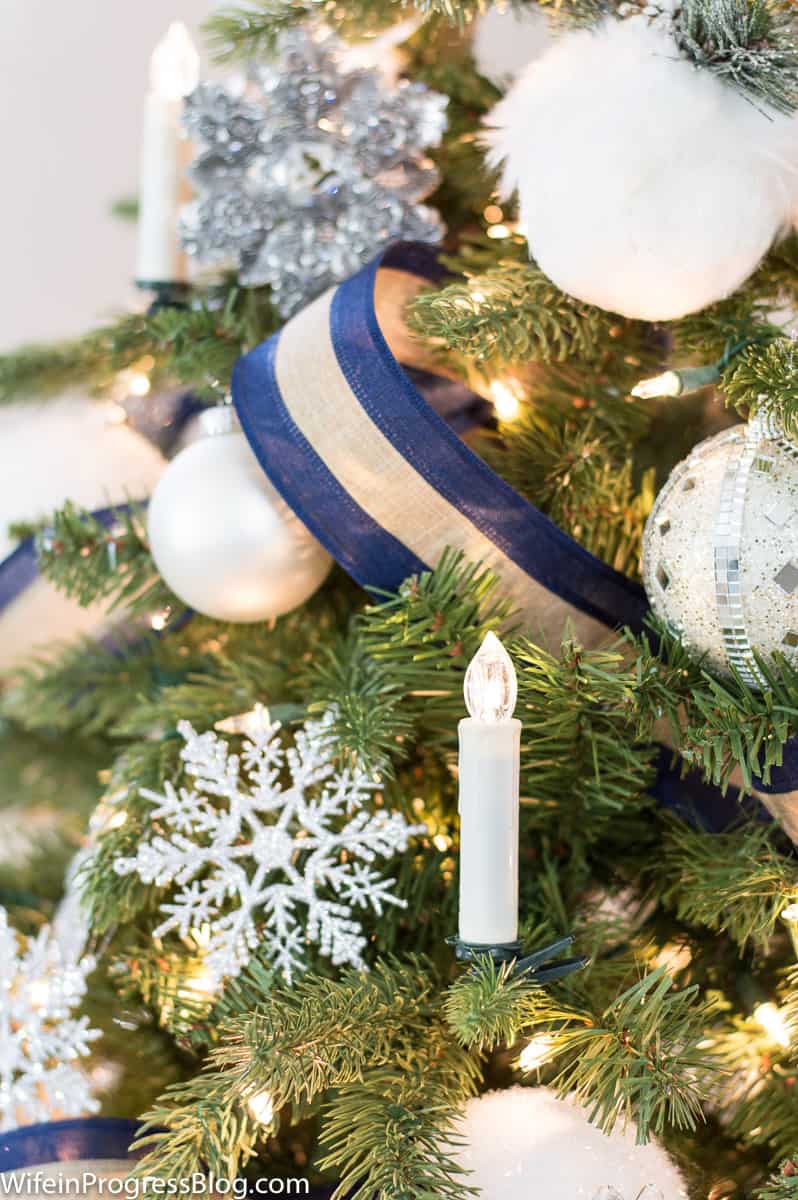 Think the only way to light up your Christmas tree is with twinkly fairy lights? Wrong! Clip-on candle lights like these are a beautiful touch to any tree. In this particular setup, they look traditional, but they would work equally well on a modern-style tree with a more minimal decorating approach.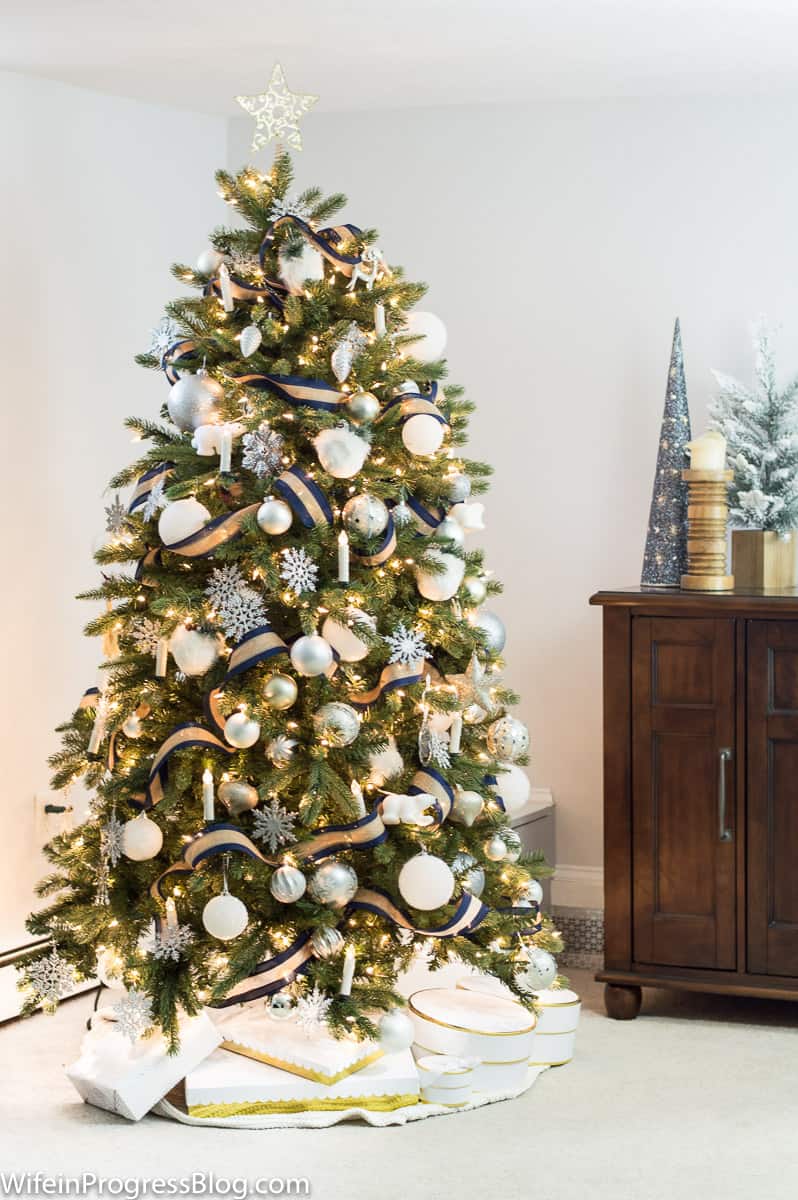 Flocked Christmas Trees
If you want to impress but you're not convinced of your tree decorating skills, get a flocked tree.
A flocked Christmas tree is one that is covered in a white powdery mixture, to give the appearance of fresh snow. Even an undecorated flocked Christmas tree looks good, so it will make your job of decorating a whole lot easier.
You can take inspiration from the flocking as a starting point for a snowy theme, and layer in other soft colors. Below, you can see faux fur garland that also creates the effect of snow, paired with soft blush pink peach and gold ornaments.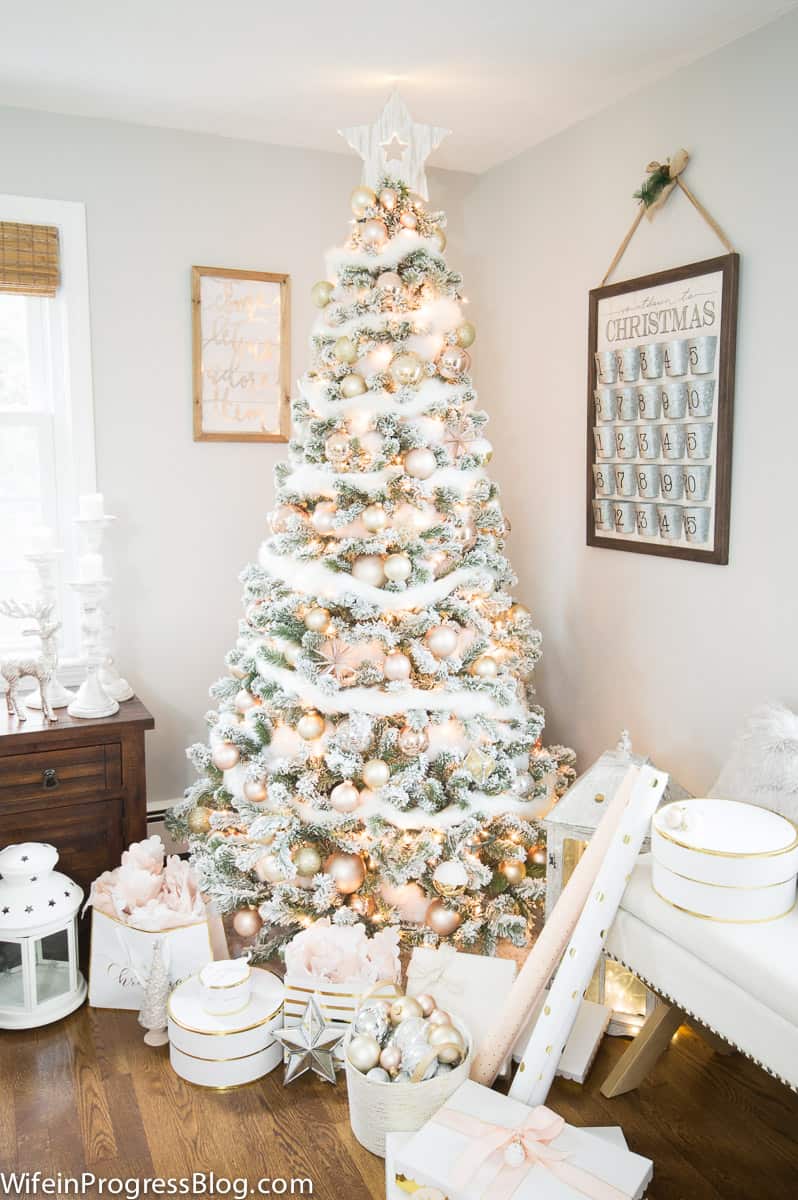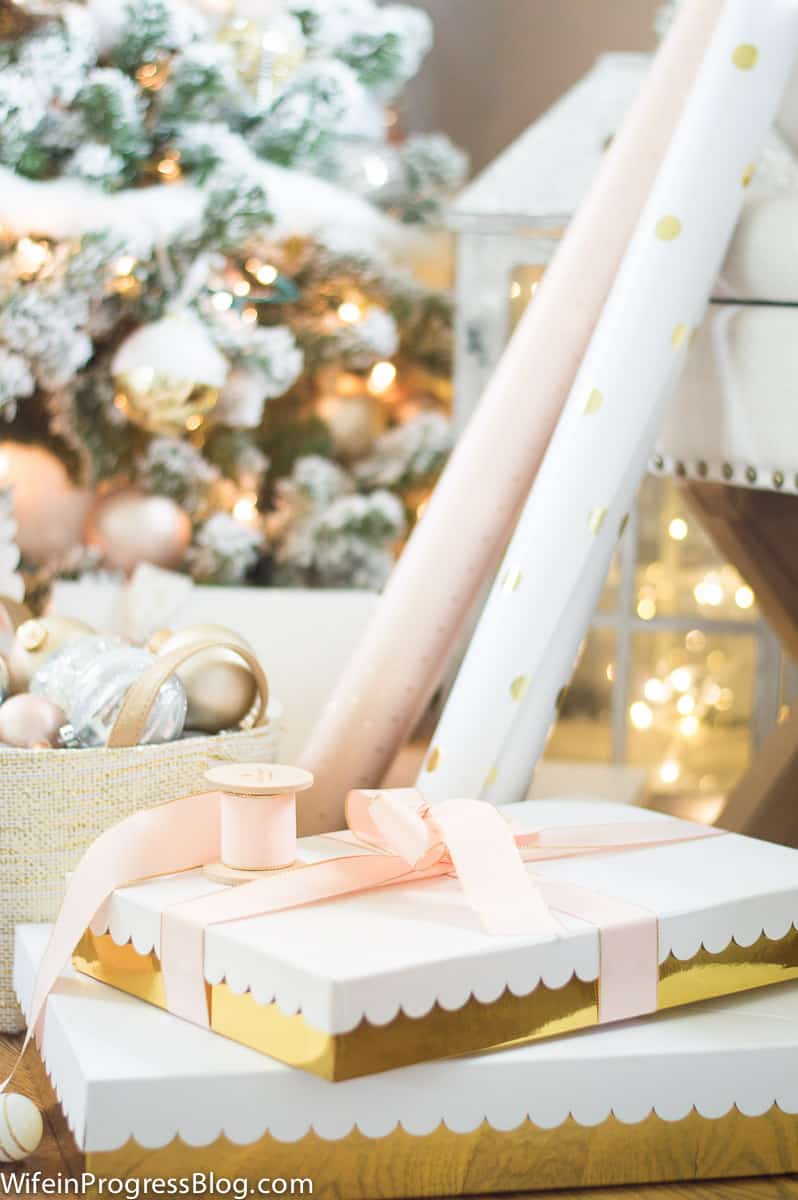 This is the same tree again, this time with a red and snowy white theme.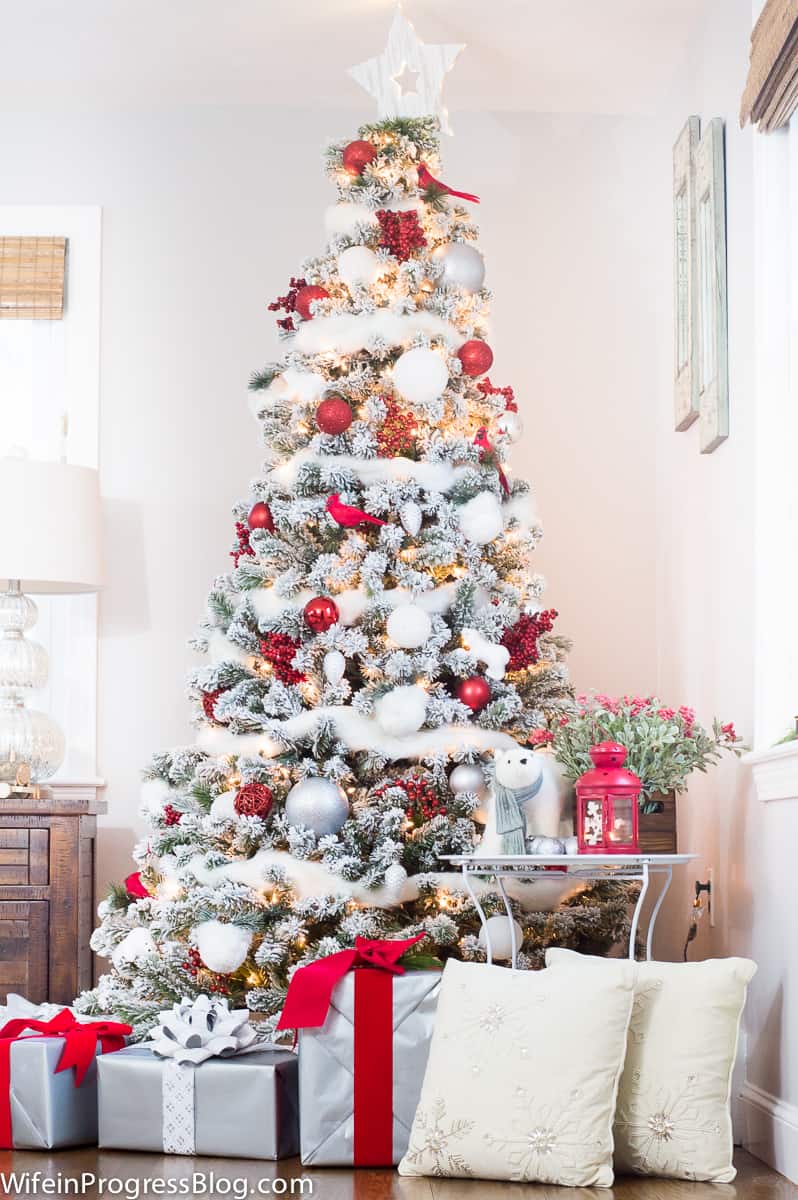 Other Things To Hang From Your Tree
There are many things you can hang from a Christmas tree besides the standard baubles and ornaments.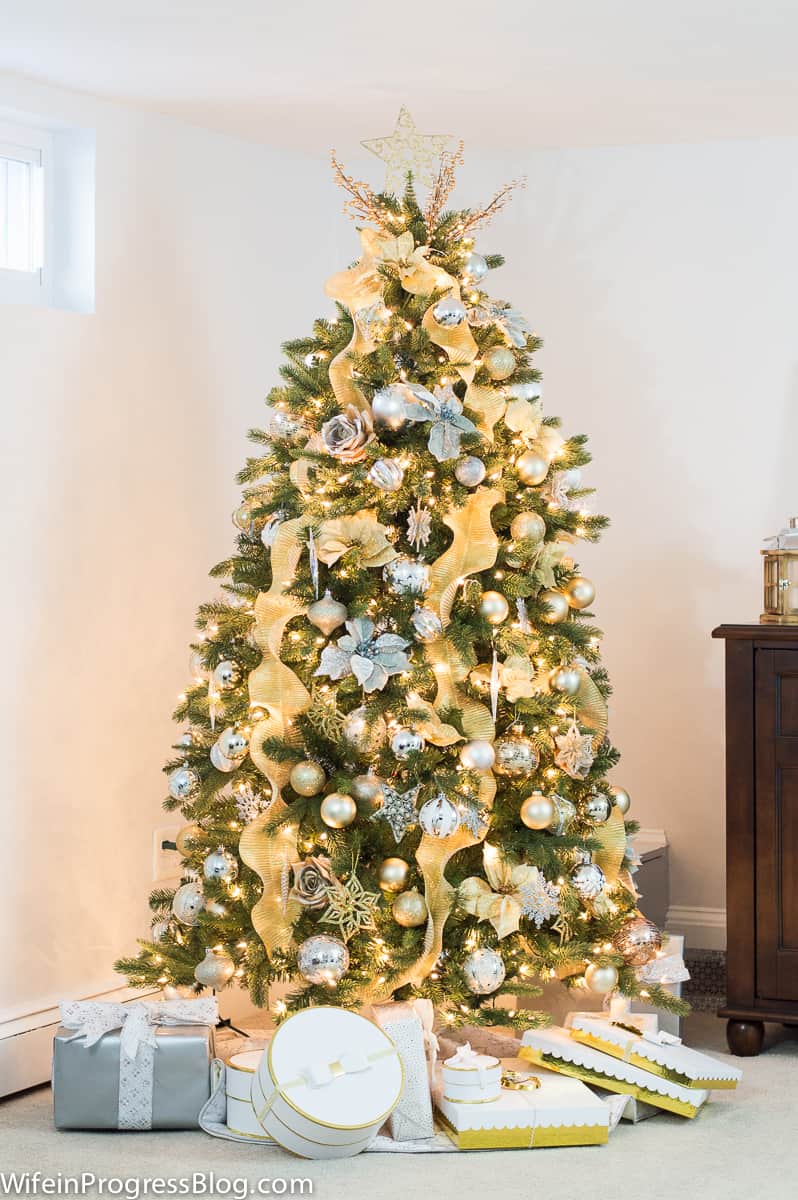 Head to your local craft store and instead of going straight to the holiday aisle, take a look at the faux floral section. Faux roses, poinsettias, evergreen branches and fun picks are some of the items that you can use to decorate your Christmas tree.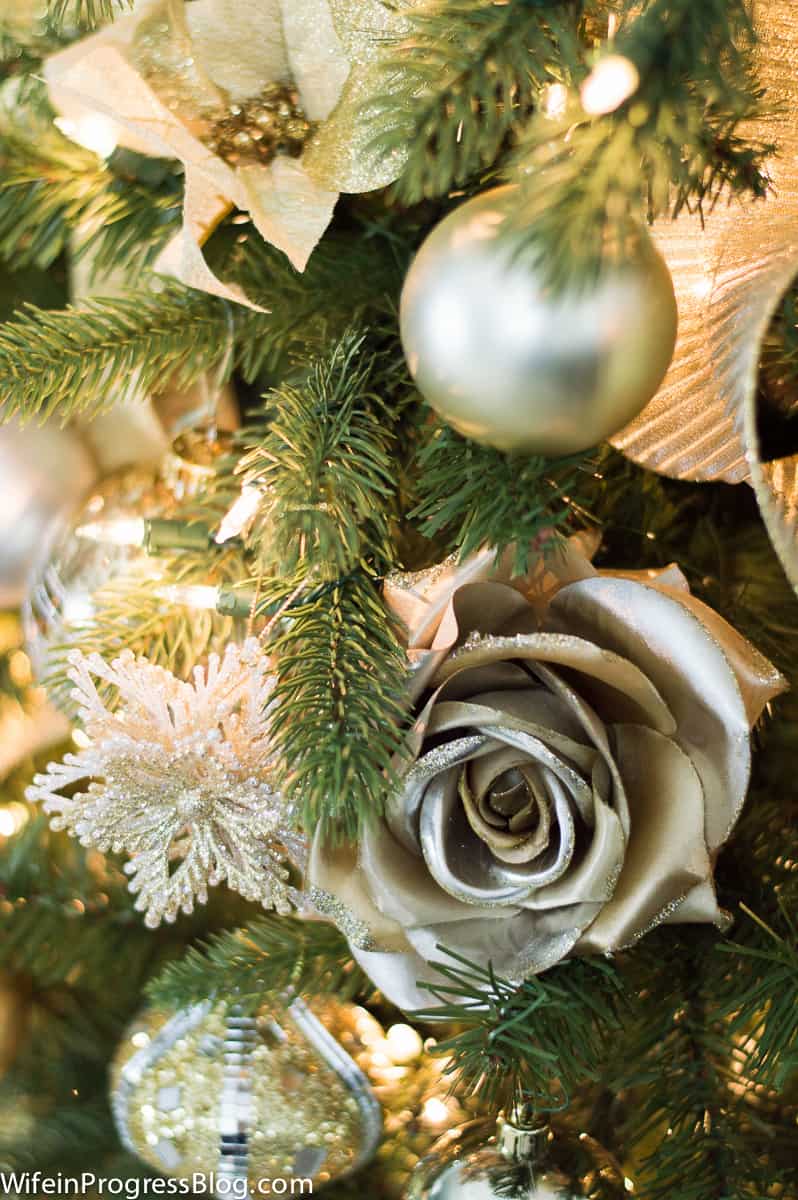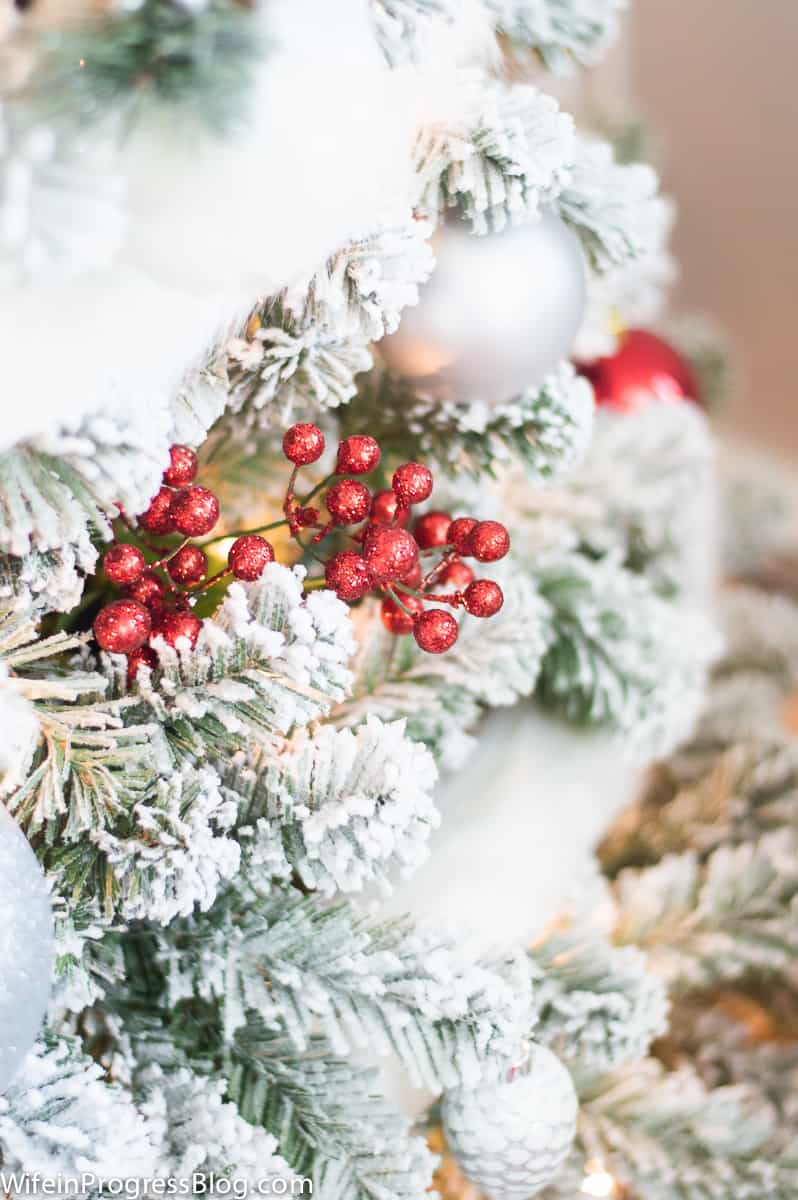 Multiple strands of different sized lights can have a beautiful effect. I like a mixture of traditional twinkle lights with the soft glow of larger frosted globe lights.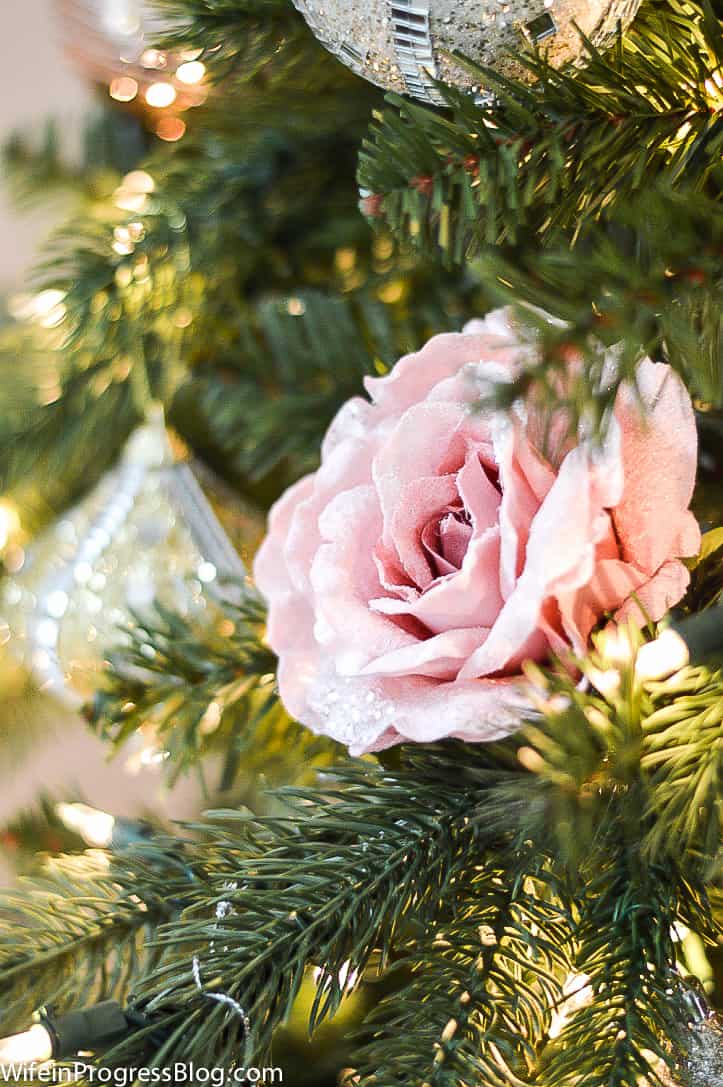 Birds, critters and other animals that remind us of the season are also another item that can be hung from a tree. These little cardinals fit in perfectly with the snowy covered tree.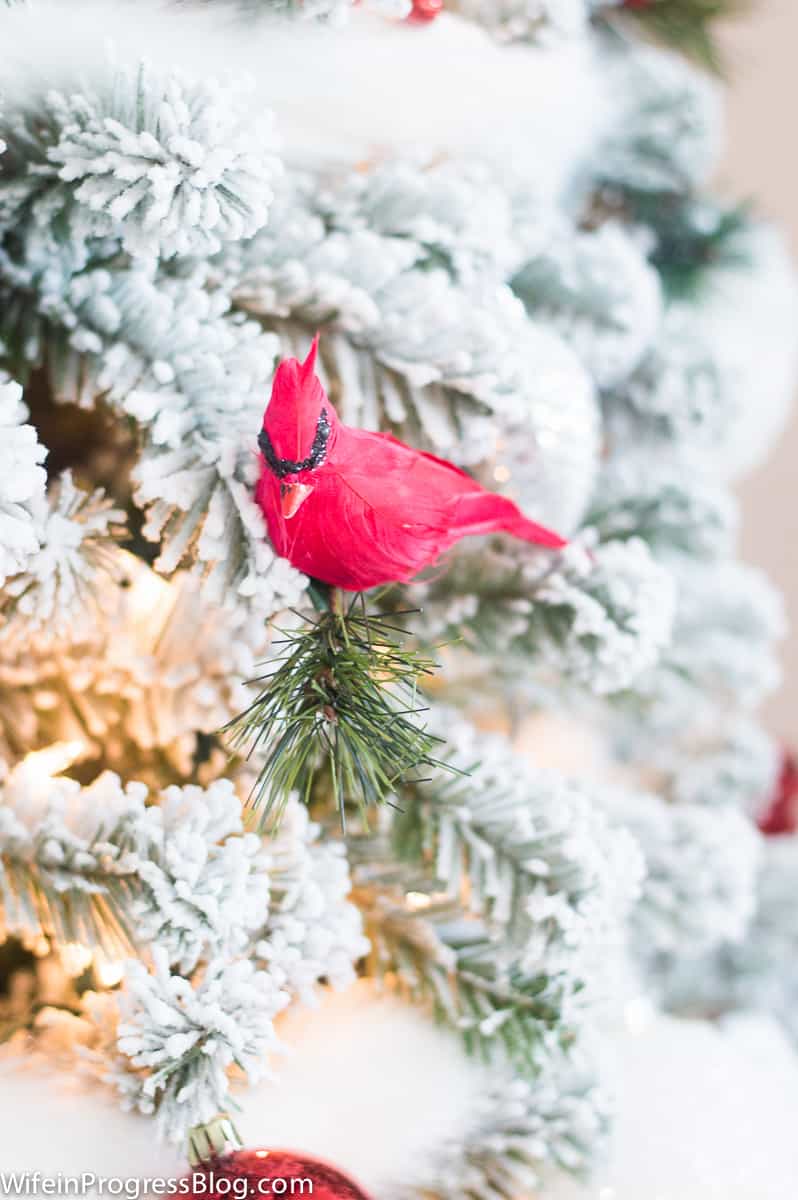 Do I Have to Decorate the Christmas Tree?
No! Many Christmas trees look really beautiful without any decorations at all. If you choose to put up your tree early, this may be a good compromise. Then you can put ornaments on closer to Christmas. Alternatively, if you want to leave your tree up after Christmas, taking the ornaments off will give you a fresh look without having the put the tree away!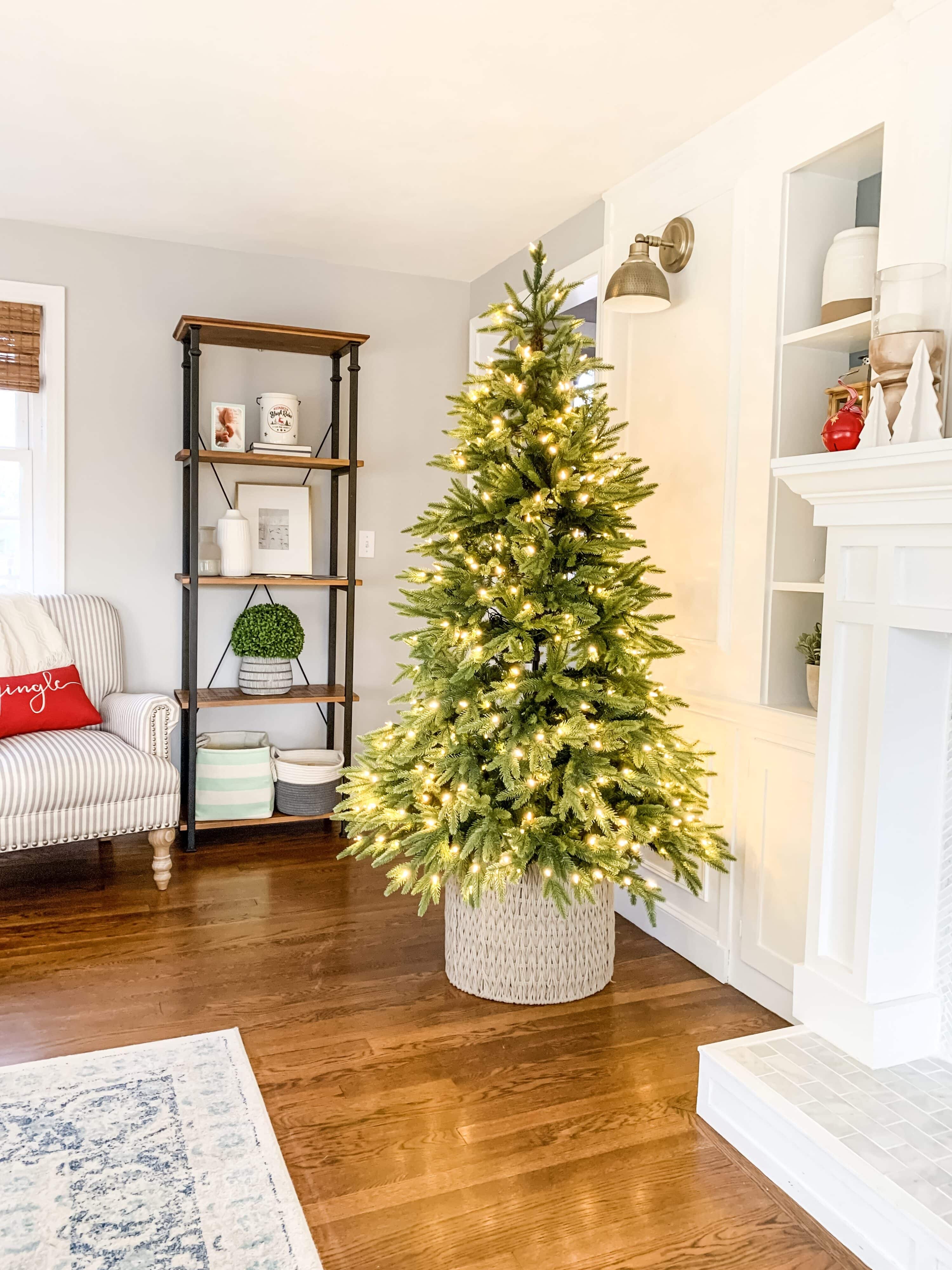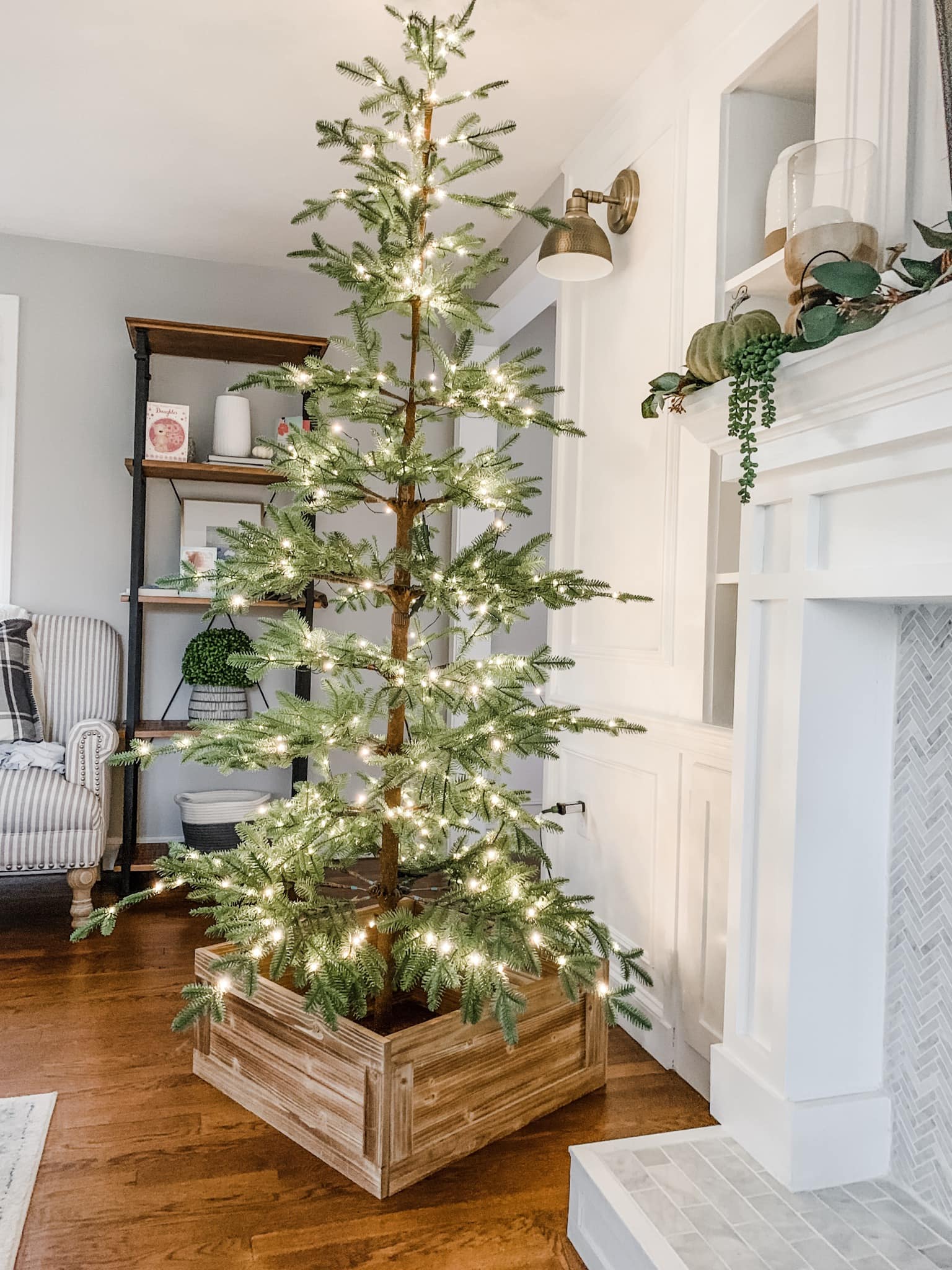 Did you find these Christmas Tree Ideas for 2021 helpful? However you decide to decorate your tree, turn the festive music up, grab a cup of hot chocolate, put a movie on in the background and enjoy the process!
Other Posts You'll Enjoy