These screened in porch ideas and inspiration are the perfect starting point to turn that blah space into something worthy of a magazine!
Are you ready to turn a simple screened in porch into the backyard oasis you've always dreamed of? With a few simple touches and the right furniture and decor, you'll find you've got a whole new room in your house to love!
1. Add Artwork
Use the siding of your house just like you would the walls indoors. Hanging baskets and art is what makes a screen in porch feel like an extension of your home and not just a random outdoor space.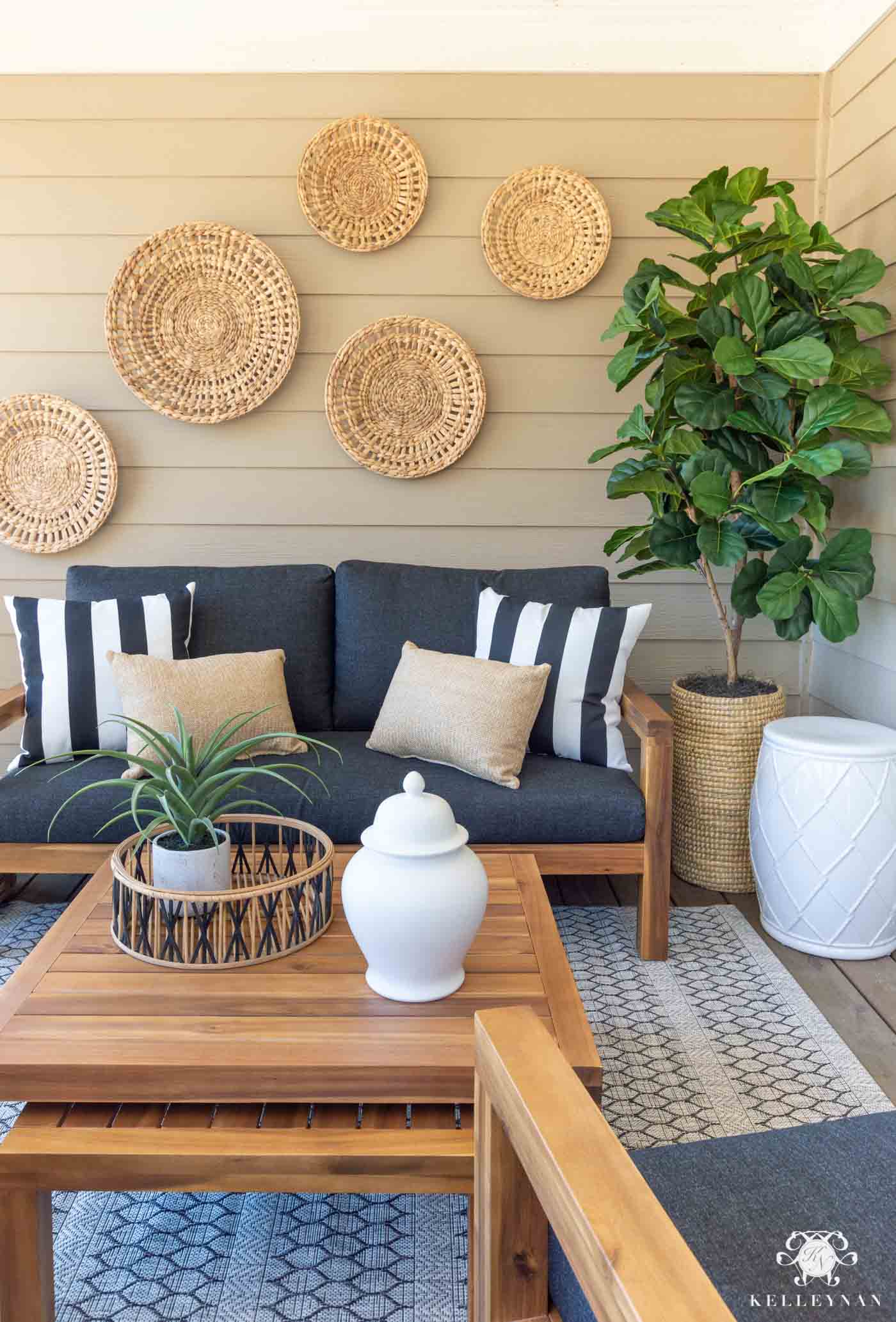 The neutral color scheme paired with the pop of yellow from both the lemon print throw pillows and tulips make this screened-in porch fun and ready for summer. The large print on the wall adds a cozy feeling that really makes this porch feel like it's an extension of the home.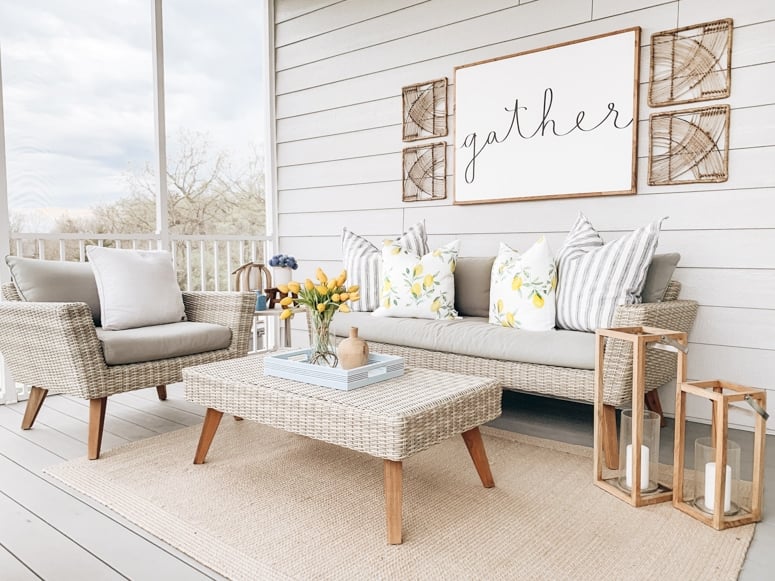 2. Add Curtains
This back porch from Lauren at Bless'er House is one of my all-time favorites. With the blue ceiling, it's full of southern charm and all the greenery and special touches give it a fun boho vibe. I love how Lauren added string lights and sheer curtains to add softness and so much coziness to the space.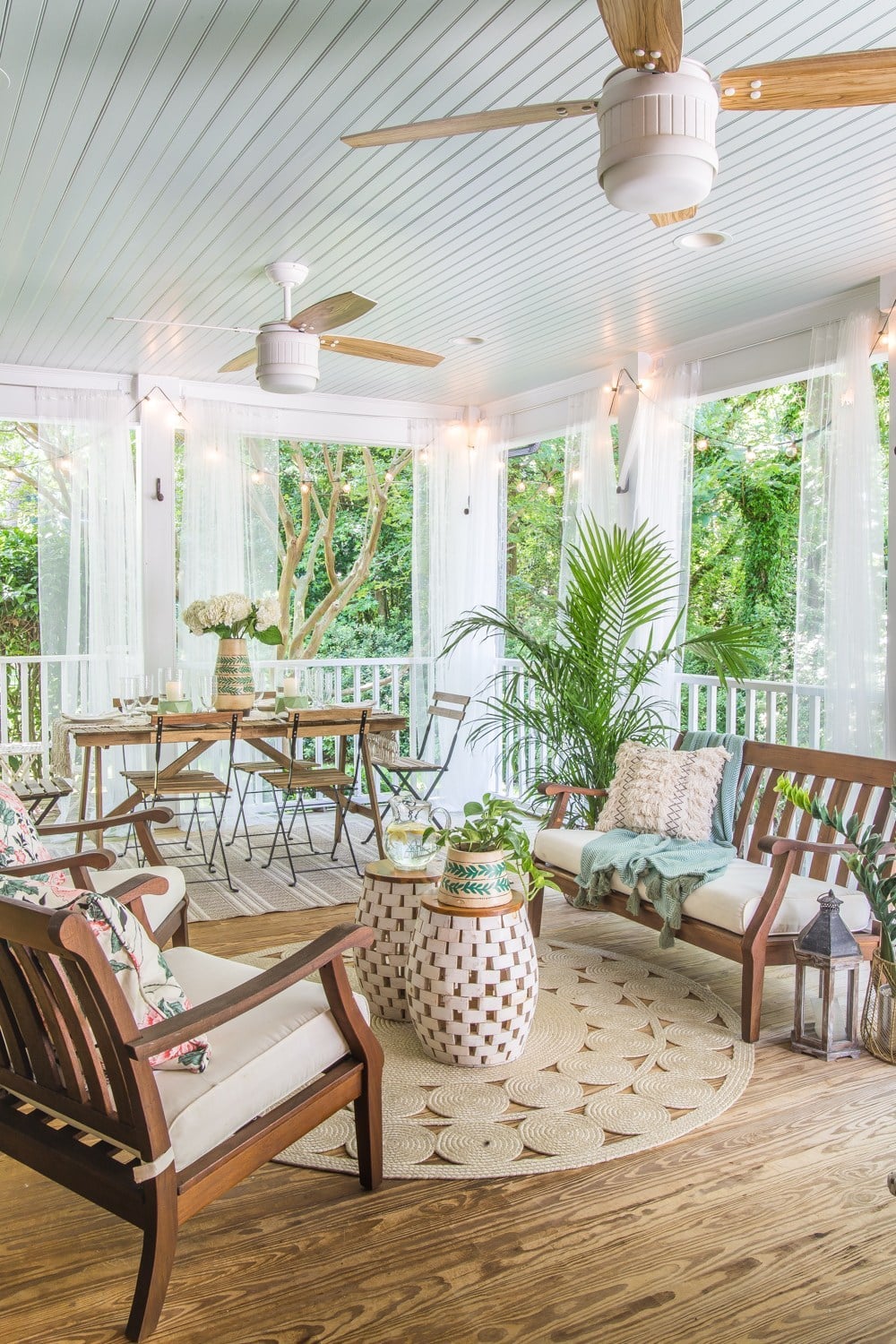 3. Make it and Indoor and Outdoor Space
This porch has the best of both worlds, since it opens up directly on the patio. I love the choice of hanging day bed and all the little seating areas.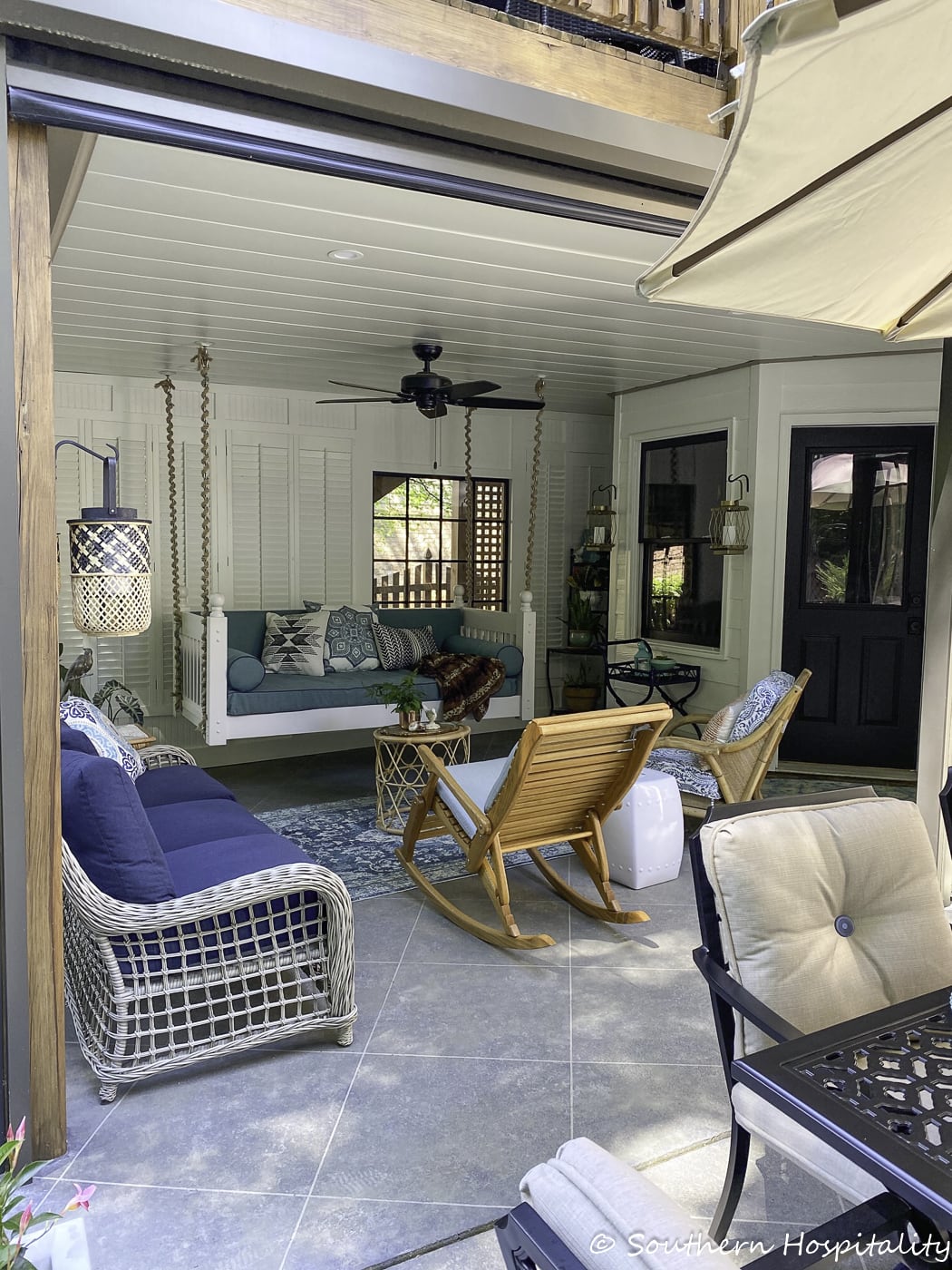 4. Plank the Ceiling
I stumbled across this image on Instagram and I was instantly drawn to the wood planked ceiling and black windows. So dreamy! The clean lines and modern, yet casual furniture, really speak to me. I think this would look really stunning in a mountain-view or lake home in particular.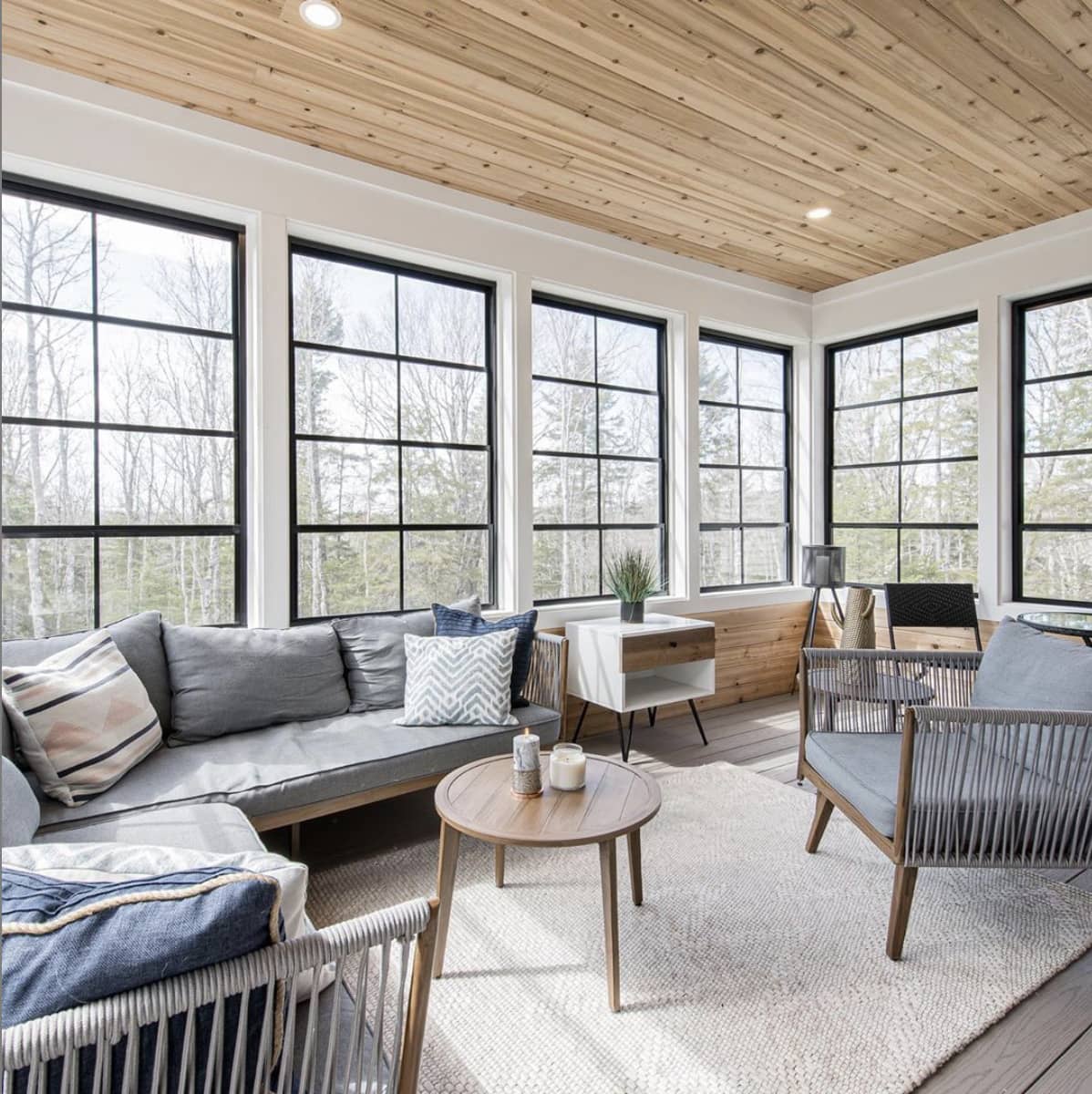 5. Don't Detract From The View
Make the most of a beautiful view by keeping the porch color scheme simple so that the view is the center of attention at all times!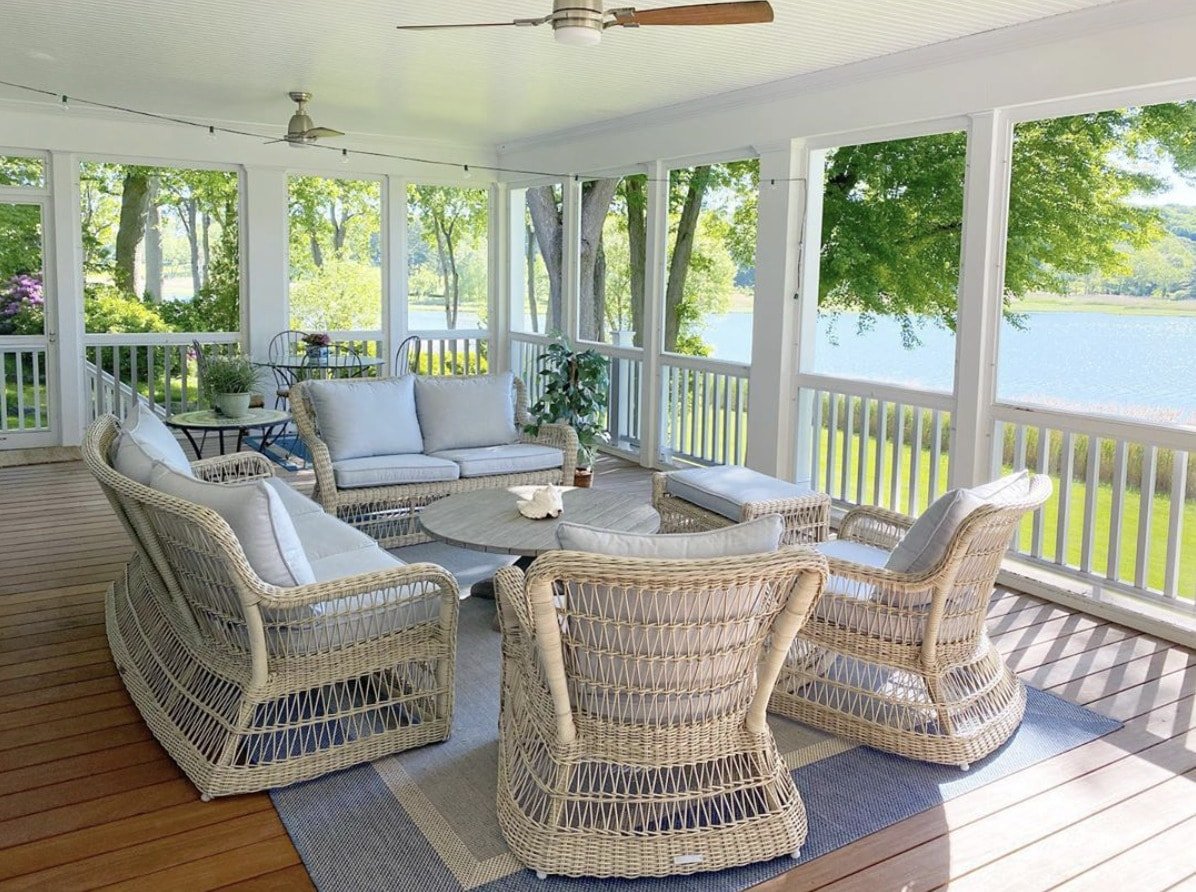 6. Use an Indoor/Outdoor Rug
Love the idea of a rug but worried that it get ruined? Indoor/outdoor rugs are the perfect solution for a porch because you can just bring them outside and hose them down!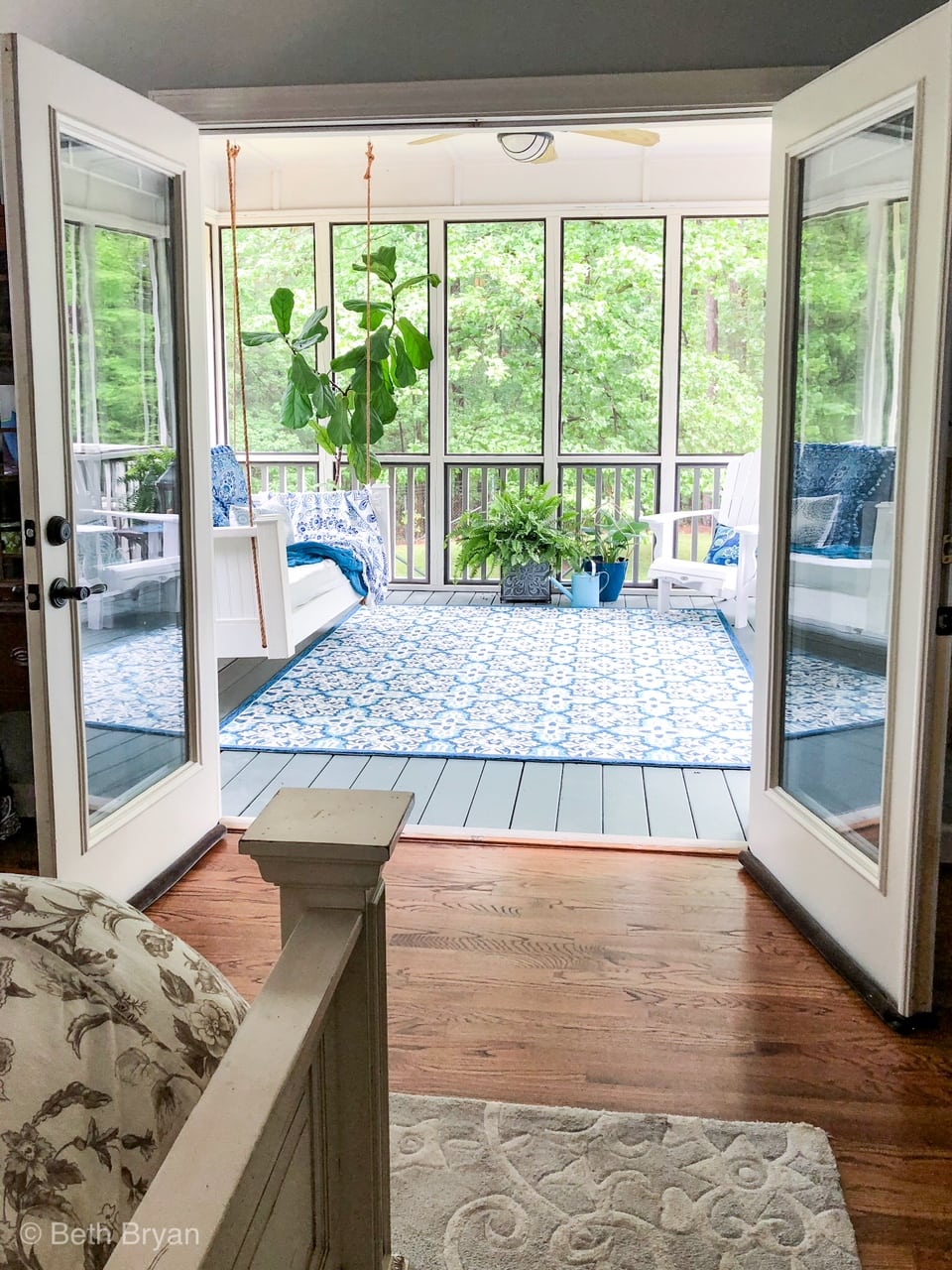 7. Paint The Floors
Looking for colorful ideas for your screened in porch? How about painting the floors a fun pop of turquoise like this home?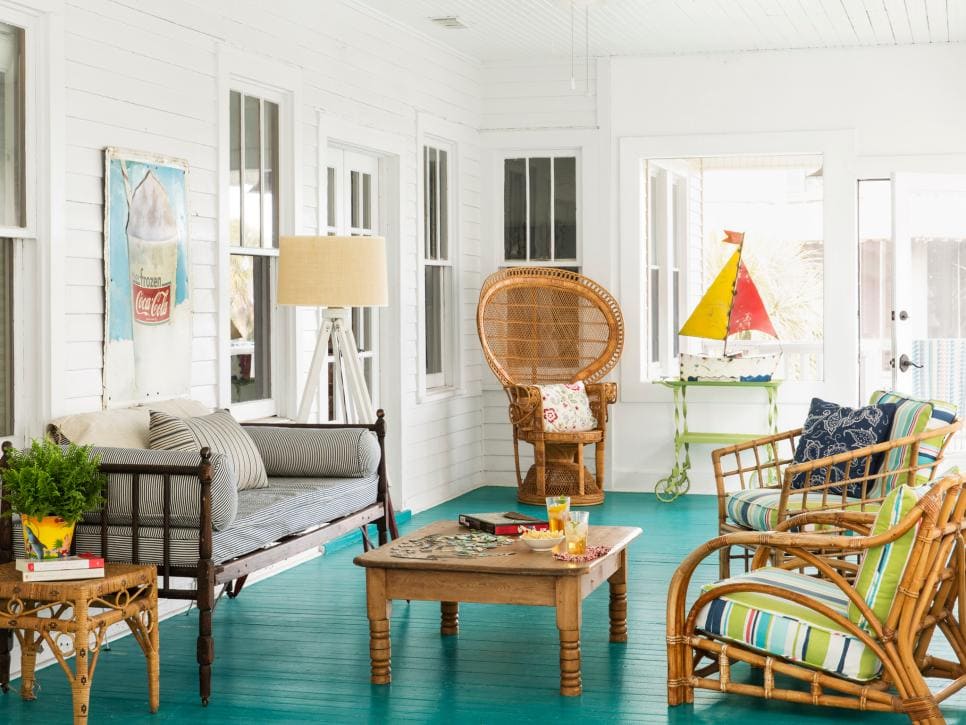 8. Layer in Plants For Color and Texture
Layering in a mixture of small potted greenery and larger, taller plants is the key to really making a wow statement.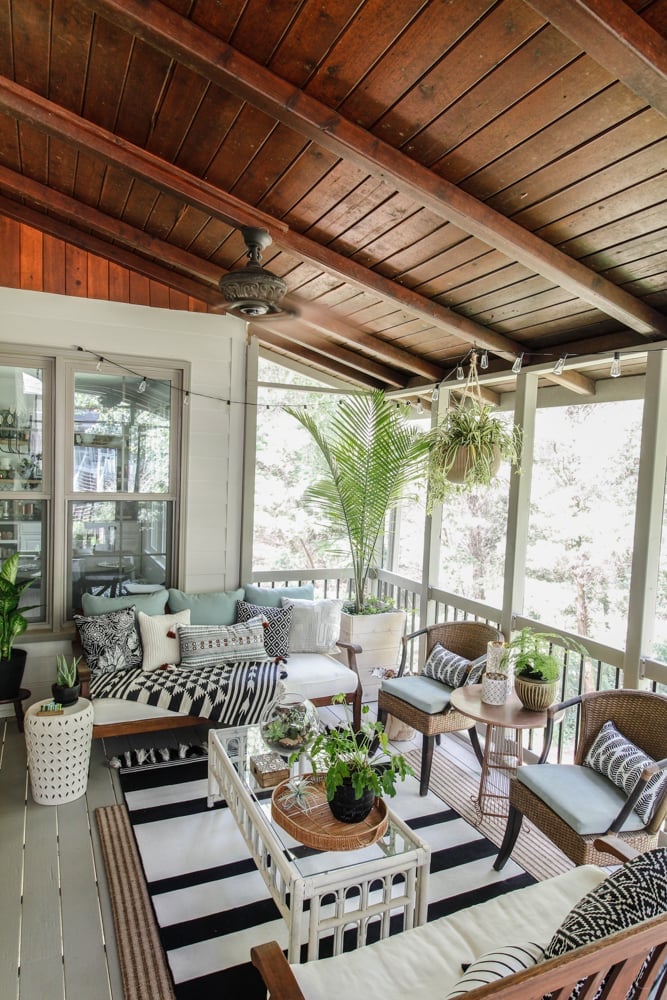 9. Paint The Walls
Don't be afraid to paint the walls in your porch! This pretty soft seafoam green color adds the perfect coastal touch to this elegantly decorated porch. It really adds depth and dimension to an otherwise neutral space, don't you think?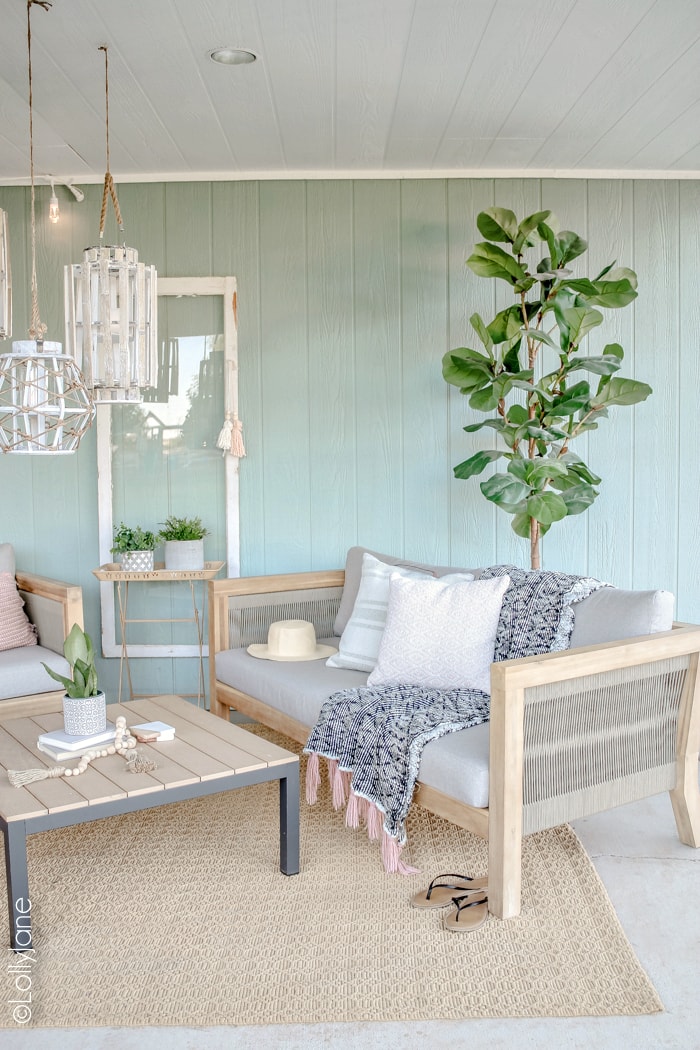 10. Hang a Daybed
Whether your porch is fully enclosed or outdoors, hanging a daybed instantly turns it into the perfect spot to relax with a book or a cool drink on a hot day.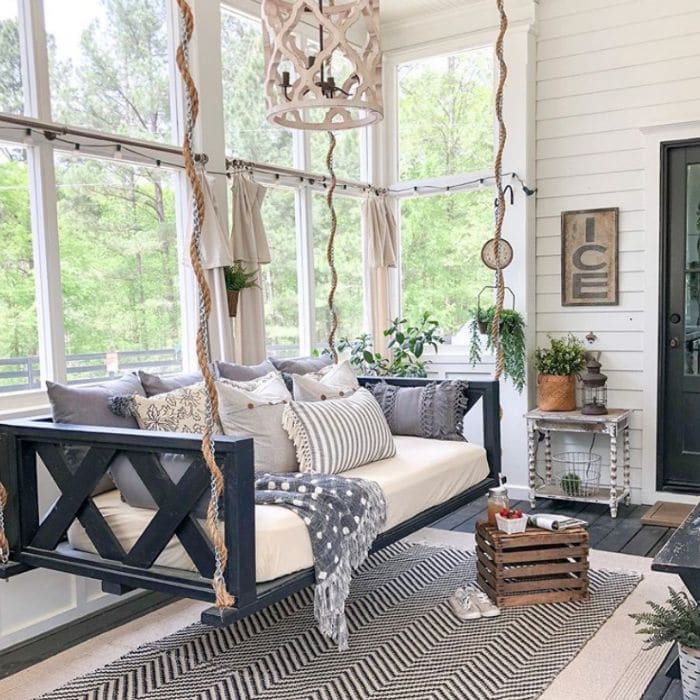 Ready to start decorating your porch? I can't wait to see how you take these screened in porch ideas and inspiration and make them your own!