Spring is on its way and the desire to tackle spring cleaning is in full force. Today, I am going to share some really clever spring cleaning hacks you will want to try out! For some of these hacks you might find the tools in your cabinets already, which makes it super affordable to do.
I love finding ways to use things I already have in new ways, to save time and money. So before you head out to buy new cleaning supplies, read these clever hacks below to see if it can save you a little money and help get your spring cleaning underway!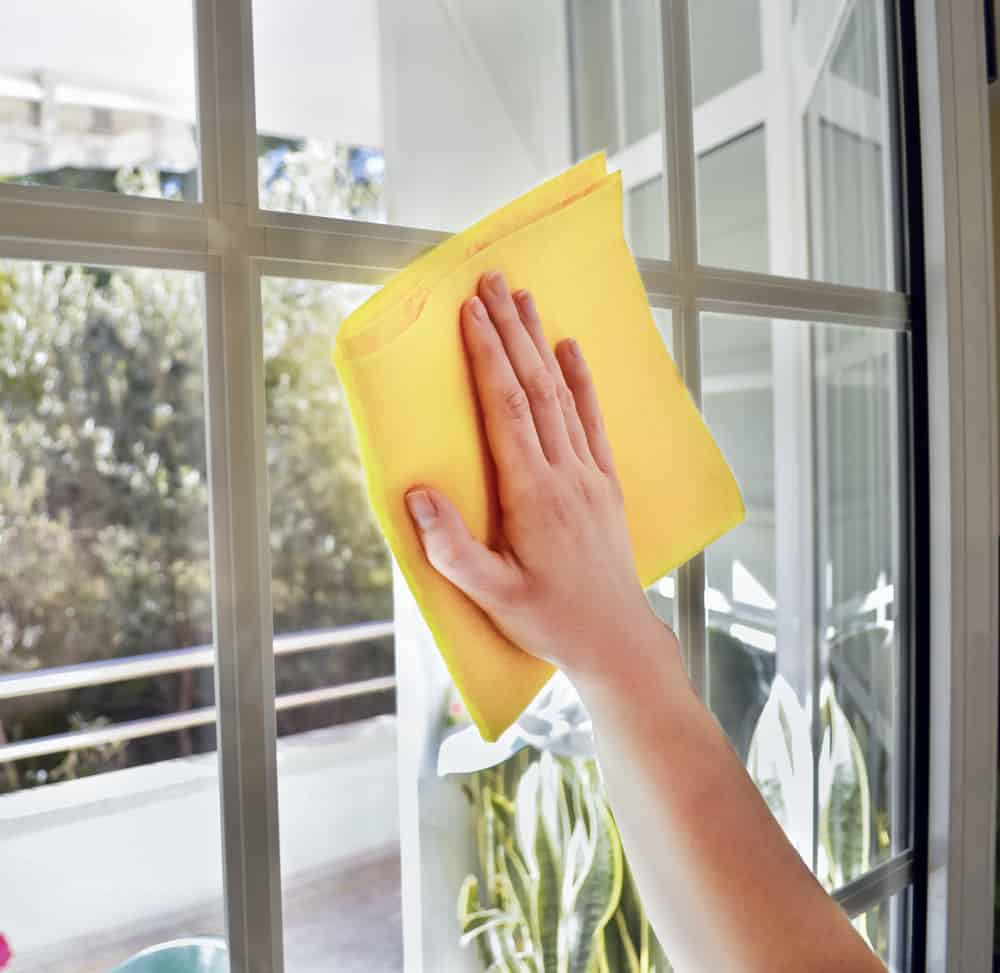 Clever Spring Cleaning Hacks
1. Lint Roller for Lamp Shades
If you have lamps with fabric shades, grab your lint roller. This works great at getting the dust off them!
2. Clean Your Mattress with Baking Soda
You may not think to, but cleaning your mattress is important. Take some baking soda and sprinkle over your bed. Let it set for about an hour or up to 4 hours. Then just vacuum your bed after. This will help deodorize your bed! Neat spring cleaning trick! 
3. Olive Oil for Kitchen Appliances
If you have stainless steel appliances in your kitchen grab the olive oil. You can remove smears and fingerprints easily. Just put a little olive oil on a rag and wipe away the smudges, then buff with a microfiber cloth. It's great for stainless steel trash cans as well. A little goes a long way!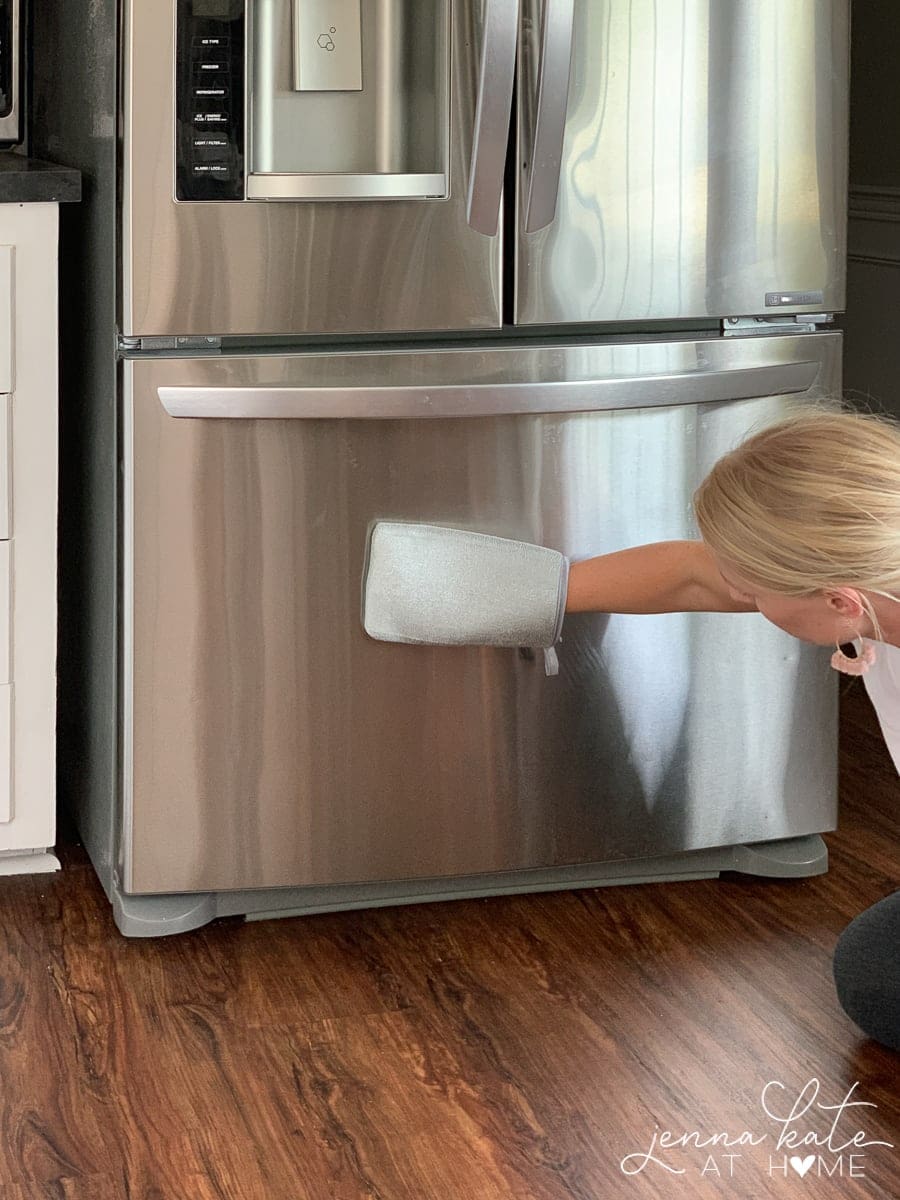 4. Clean Garbage Disposal
If you have a garbage disposal and it is smelling a little funky, here is how to get it clean. Pour 1/2 cup of baking soda down the drain, then follow it by a cup of vinegar. Let it bubble and do its thing for 5 minutes. Then pour really hot water, around 2 cups, down after. This will help break down things and eliminate the odor.
5. Clean The Microwave
Have stuck on gunk in your microwave. Grab a bowl of water and microwave it for 5 minutes. This will steam your microwave, allow the water to cool down before you remove the bowl. Then just wipe away the gunk, it should come right off. You can also add a few essential oils into the water before you microwave it, makes it smell nice. I prefer to use orange or lemon. You can also use lemon juice if you don't have essential oils.
6. Laundry Soap to Clean Pavement Outside
If your pavement outside is looking a bit grim, use laundry soap. As long as your laundry soap does not contain bleach you can use it. Just add some laundry soap to your pressure washer and clean! Or if you don't have a pressure washer mix the laundry soap and water in a bucket. Then with a really stiff broom scrub away!
7. Clean Windows with White Vinegar
Grab a microfiber cloth and water to clean your windows. Just wipe vertically and horizontally around the base and it will get your windows looking really clean! Wipe clean for streak-free windows without using harsh chemicals.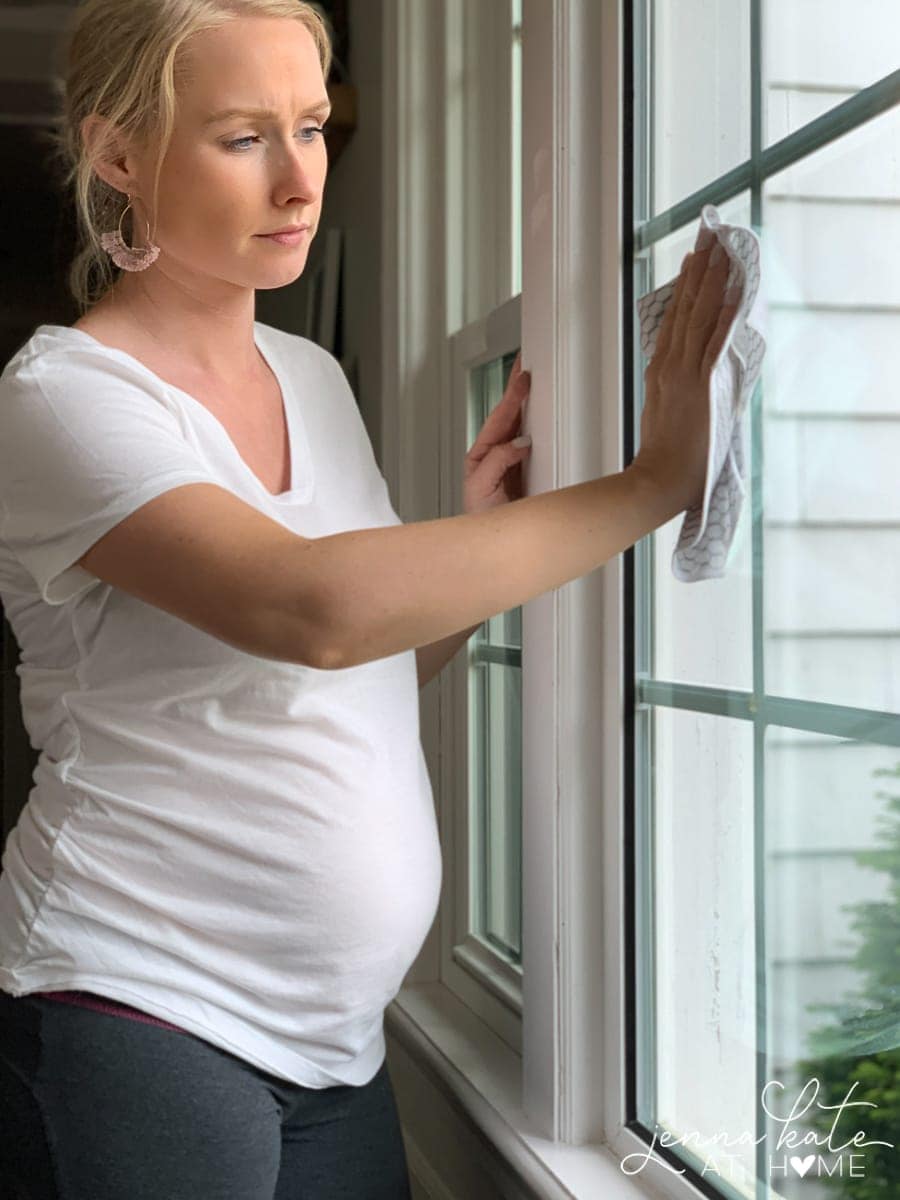 8. Cleaning Oven Racks
If you have oven racks that are looking a little dirty, then its time to clean. Grab a dryer sheet to help wipe away stuck on gunk. You can get the dryer sheet wet and just use it to scrub. Then wash with soap and rinse.
9. Air Vents
Take an old rag or sock and put a knife in it. Then spray the rag with a cleaner and you can easily slide it in and out of each line in the air vent to clean the dirt and dust off of them!
10. Coffee Pot Cleaning
To clean and descale your coffee pot, fill the water reservoir with water and 1 cup of white vinegar. Run the coffee pot like you were brewing a pot of coffee. Then run two more cycles of just water after to get all the vinegar out. This works great in breaking down lime scale and getting your pot clean! This works for regular coffee makers as well as Keurigs.
11. How to Clean Grout
 This is a little tedious but if you have grout that is dirty this will do the trick. Mix up some hydrogen peroxide and baking soda into a thicker paste. Then grab a toothbrush and start cleaning. This cleaning hack will get it looking like new again! 
12. Bathroom Water Stains
If you have stainless steel in your bathroom or even sinks around the house, you can cut a lemon in half and use it to clean the water stains. Just rub it around and the natural oils in the lemon will remove the stains.
13. Shower Door
If you have a glass shower door that has some build up, you can use a dryer sheet to get it clean. With a little scrubbing you can get your door looking great again!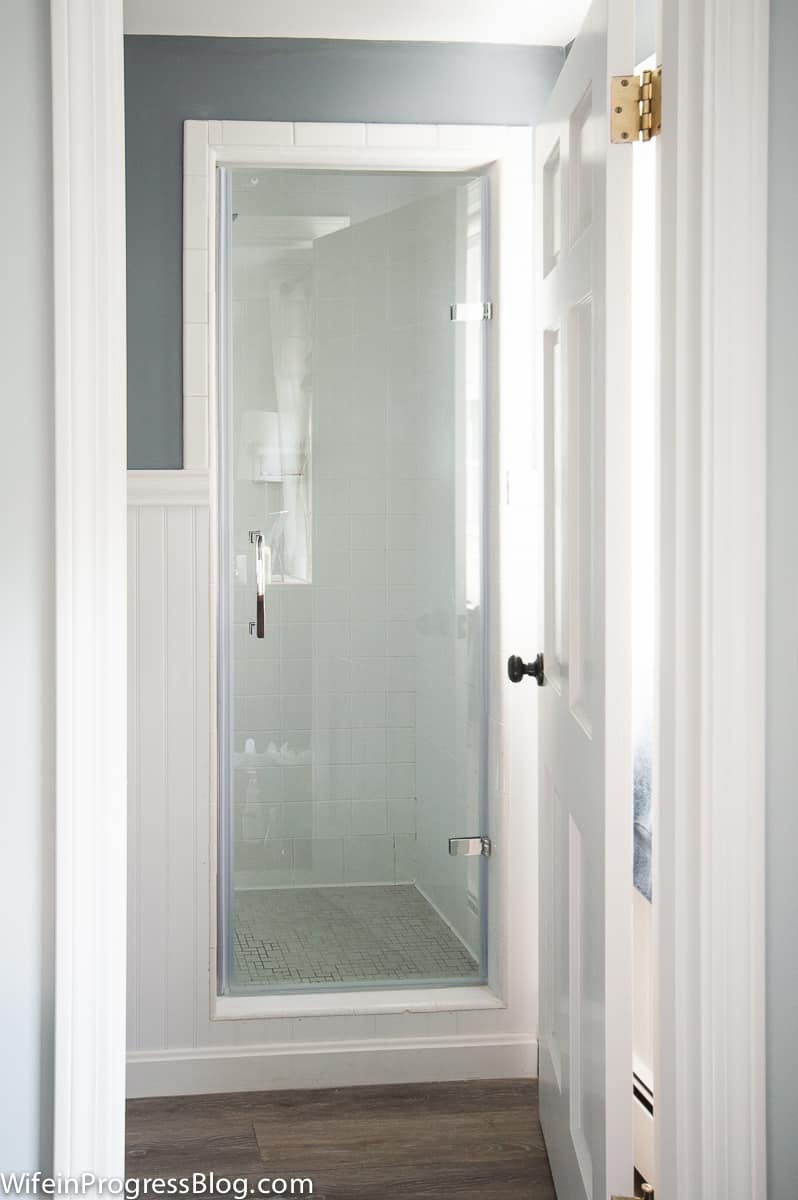 14. Crown Molding
If you have crown molding around the ceiling, you can clean it pretty easy. Take your broom and secure a wash cloth around the bristle part. I use a large rubber band to secure the cloth on. You can just wipe the dust off the molding with the cloth, or if you want spray a cleaner on the cloth and then wipe away.
15. Sliding Door Tracks
If you have a sliding door that has a track, you know that can be hard to get clean. Use a towel that is soaked in vinegar to clean. It will help bring up the dirt and grime stuck in the tracks.
16. Ceiling Fans
Use an old pillowcase to clean your ceiling fans. Take a pillow case and hang it over one of the leaves, then just slide the dust right into the pillowcase. That way it doesn't fall all over the floor and make a mess. You can just wipe them or you can use a cleaner, just spray on the leaf and then wipe. Take the pillowcase outside to shake out all the dust bunnies, and then wash like normal.
So many great spring cleaning hacks, right? Sometimes you can really find creative ways to get things clean and sometimes even better than if you were to use a store-bought cleaning product! I hope that if you use these methods you find success in your spring cleaning journey!