This post may contain affiliate links | For further details, please read our privacy policy
Choosing the right coffee table for your living room can totally make or break your design. Not only does it need to look beautiful, but it needs to be the right size to work alongside the rest of your furniture.
Not only that, but if you have kids, that materials needed to be durable and easily wiped down.
If you've been tirelessly searching for the perfect coffee table, search no more! I've rounded up my favorites in a variety of shapes, sizes, and styles, so there's something here for you no matter your style.
Round Coffee Tables
Round coffee tables are a great choice when you have a corner section with a chaise, or if you have little kids that may potentially get hurt by sharp corners.
In our living room, we've owned two round coffee tables: number 7 pictured below as well as this one that we currently have (it's out of stock so I didn't include it in the collage).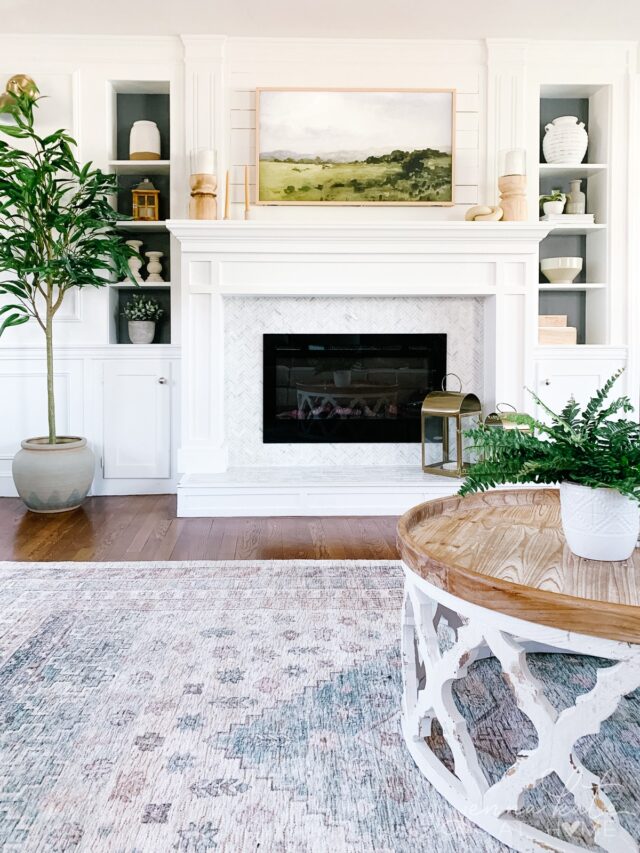 You want to make sure that the coffee table takes up enough space while still having room to maneuver around it, otherwise it will look like it's floating in space and it just won't look right.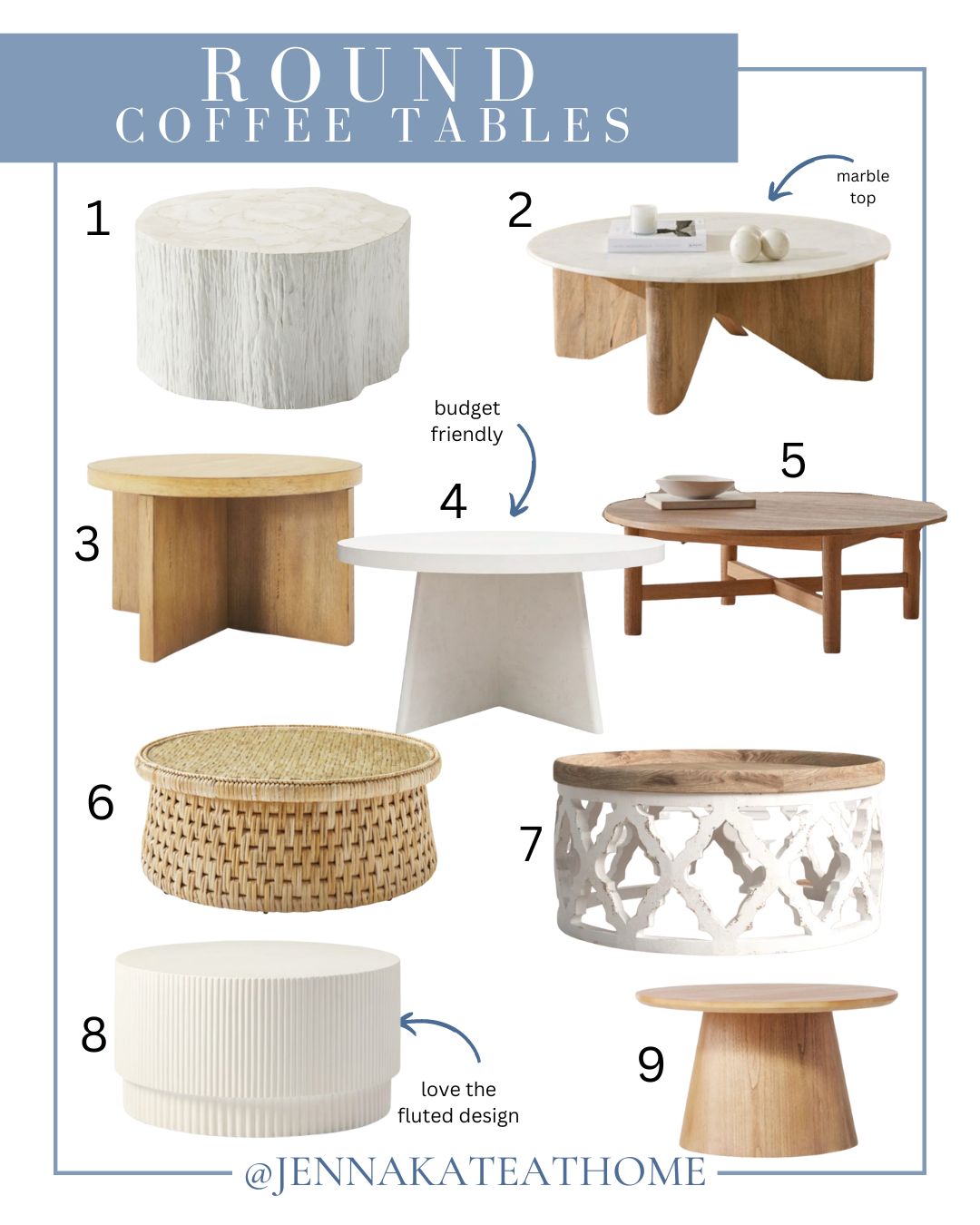 Product Sources: 1 // 2 // 3 // 4 // 5 // 6 // 7 // 8 // 9
Rectangular Coffee Tables
Rectangular coffee tables are the most popular shape as they usually work in a variety of spaces. Whether you're looking for real wood, hidden storage or a more modern look, one of these coffee tables should fit the bill!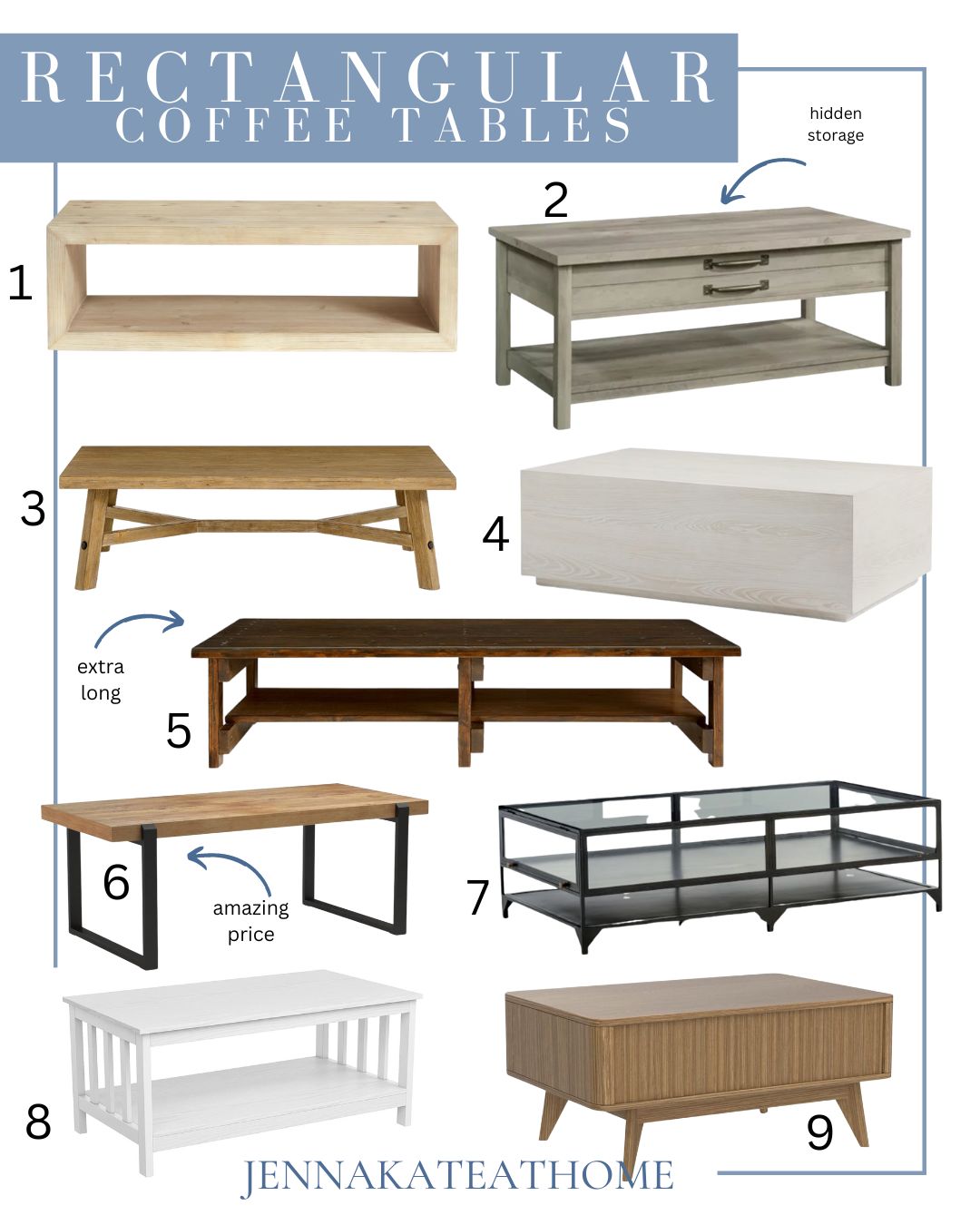 Product Sources: 1 // 2 // 3 // 4 // 5 // 6 // 7 // 8 // 9
Square Coffee Tables
When you have a tighter space, or don't want to use a round coffee table, a square one is a great choice. I love the aesthetic of the woven materials, but wood is of course more durable with little kids. Glass and brass looks modern and chic, and looks stunning styled with coffee table books and other accessories.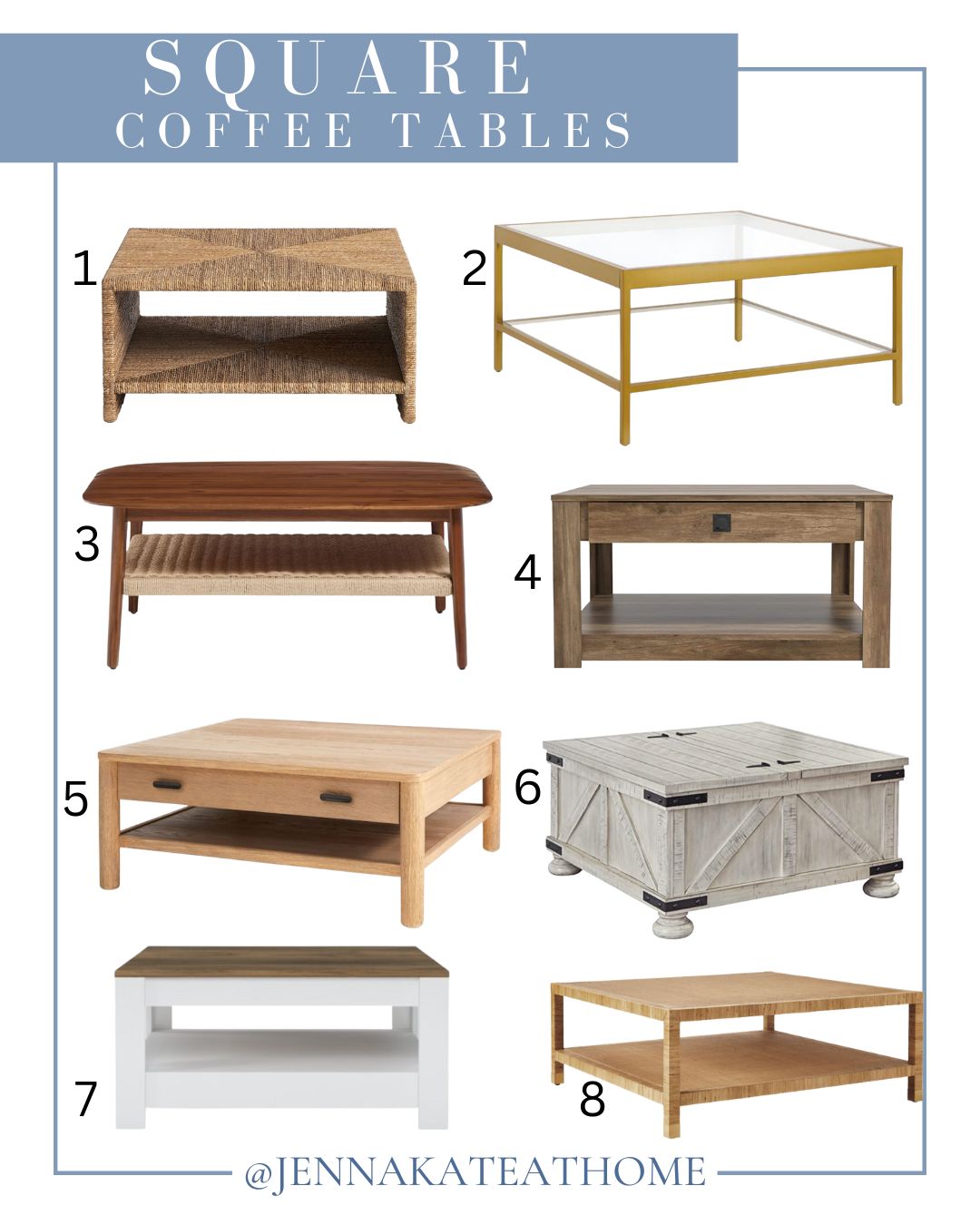 Product Sources: 1 // 2 // 3 // 4 // 5 // 6 // 7 // 8
Now that you've hopefully chosen the perfect coffee table for your living room or sitting room, it's time to add in some stylish decor. Learning how to style a coffee table isn't difficult, and just requires a few accessories to achieve a high-end look. And if you're a true coffee lover, see how to create a stylish and functional to brew your morning cup of joe with these kitchen coffee bar ideas.