This post may contain affiliate links | For further details, please read our privacy policy
Are you obsessed with all the blue home decor that's currently in stores? I certainly am. For the first time ever I've been ahead of the trend since I've always loved decorating with blue. And even when it's no longer trendy, I will still be decorating with it. Blue is my color, always has been!
Anyway, once of my favorite pieces that I've recently spotted is this collection of blue Ikat prints from Pottery Barn: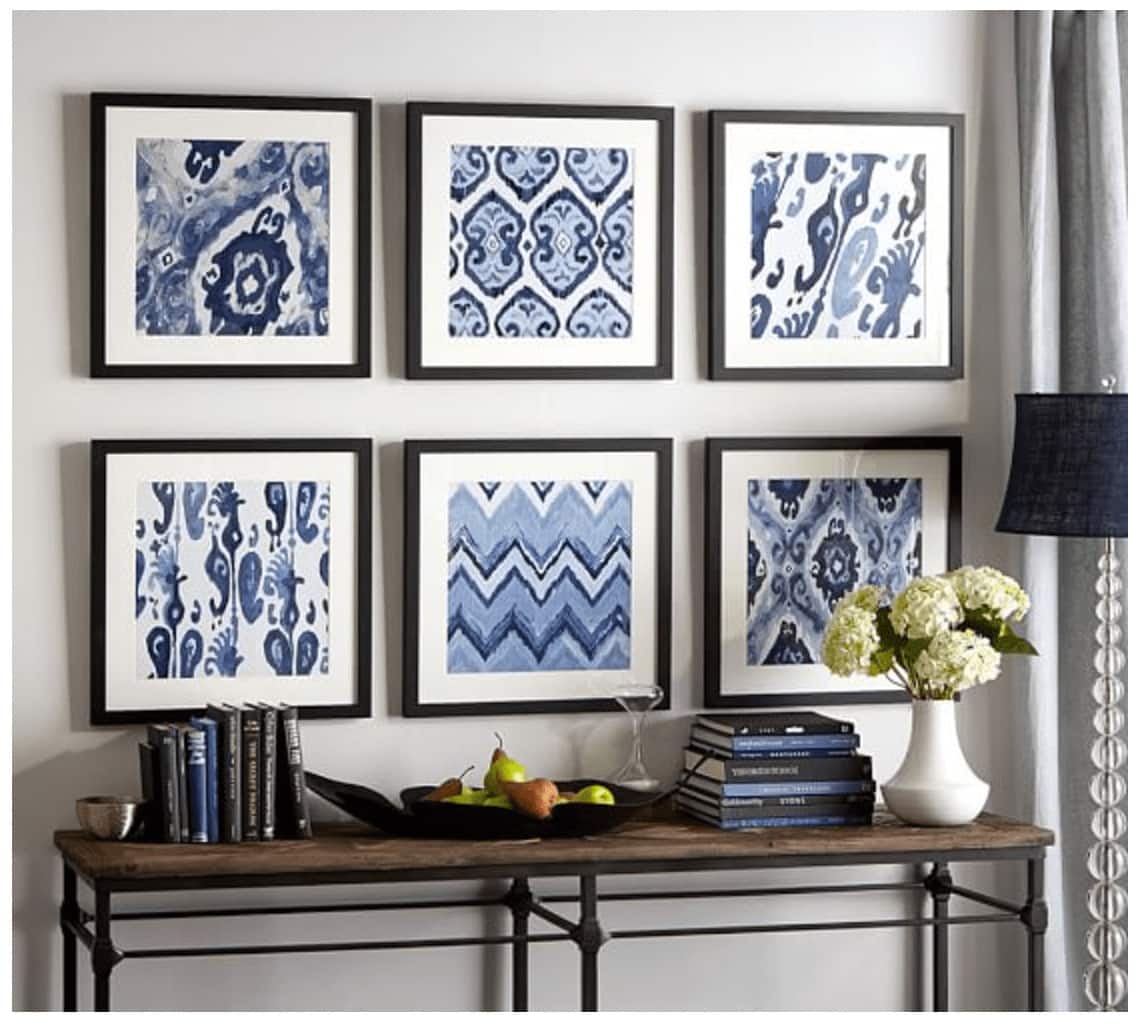 Along with this beautiful watercolor print: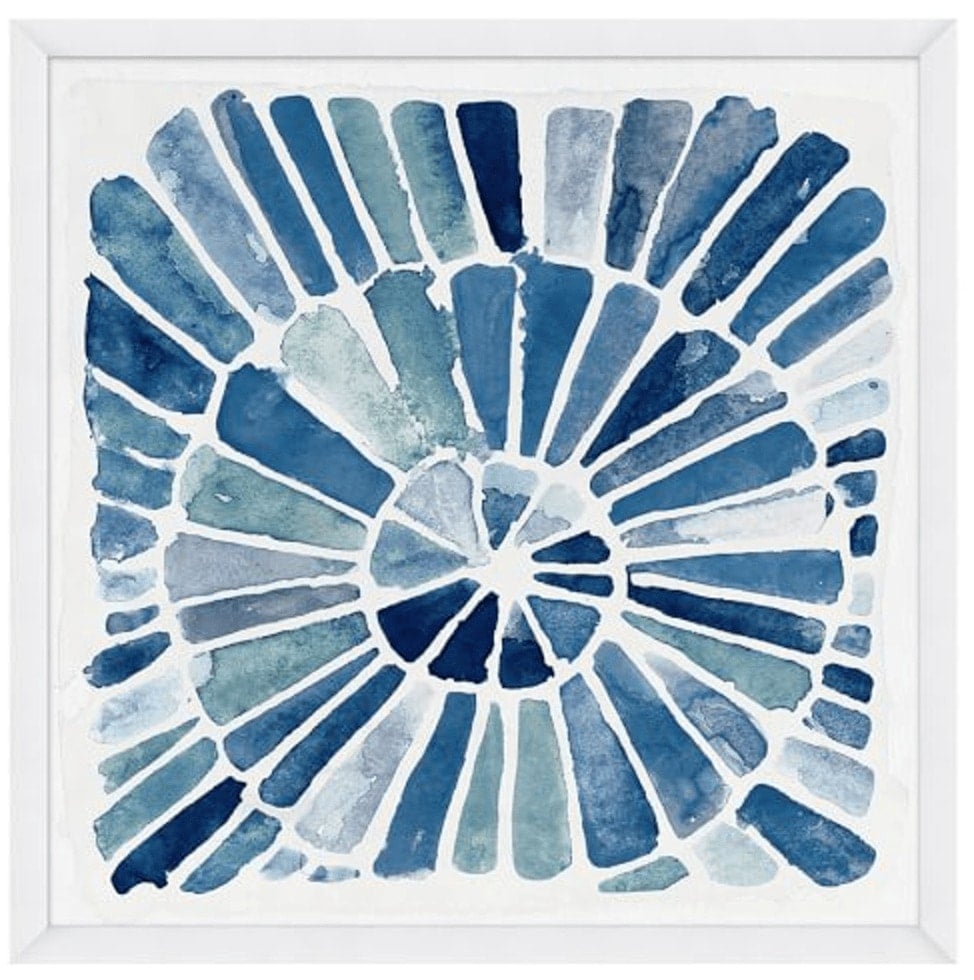 As stunning as they are, I'm not paying hundreds for either of them. So instead, I decided to create something myself that has a similar look – here's my DIY wall art tutorial: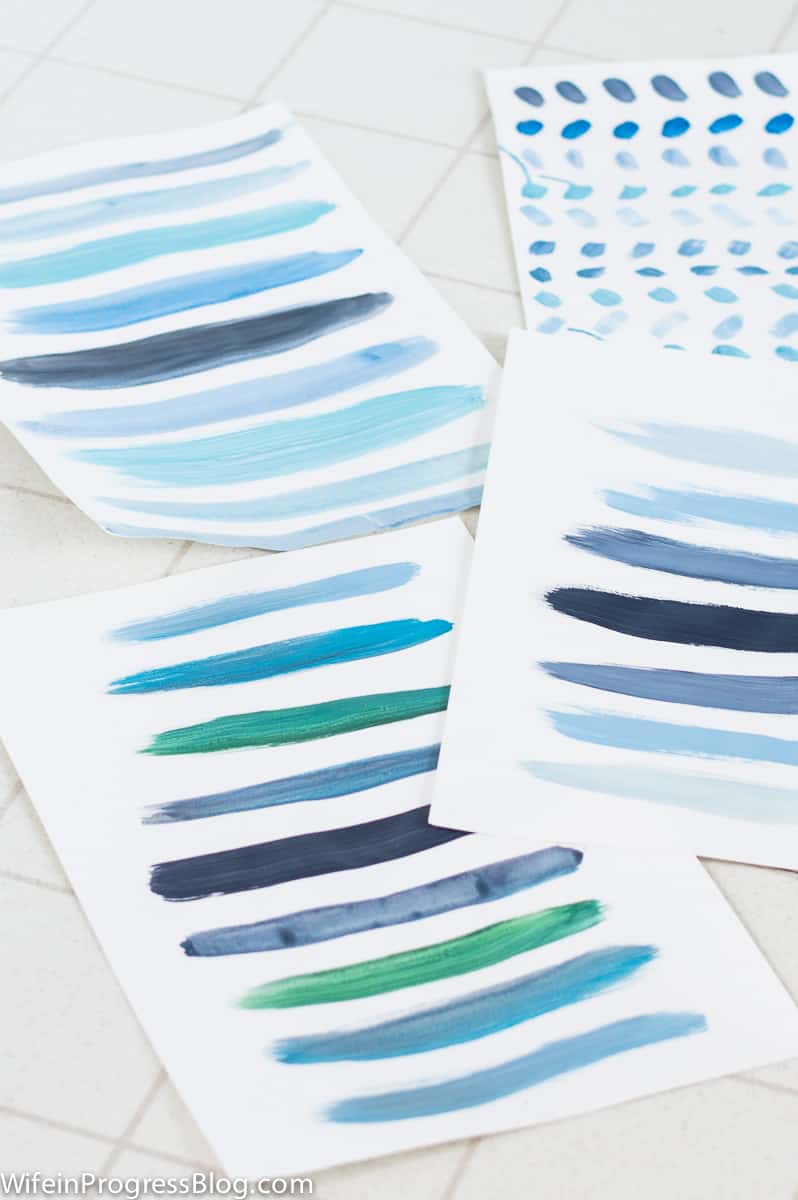 Using the different shades of blue in the PB art as inspiration, I grabbed my paints, some chunky paintbrushes (that may or may not belong to my toddler!) and some watercolor paper and got a little creative. Some brushstrokes here, some brushstrokes there….and I was done.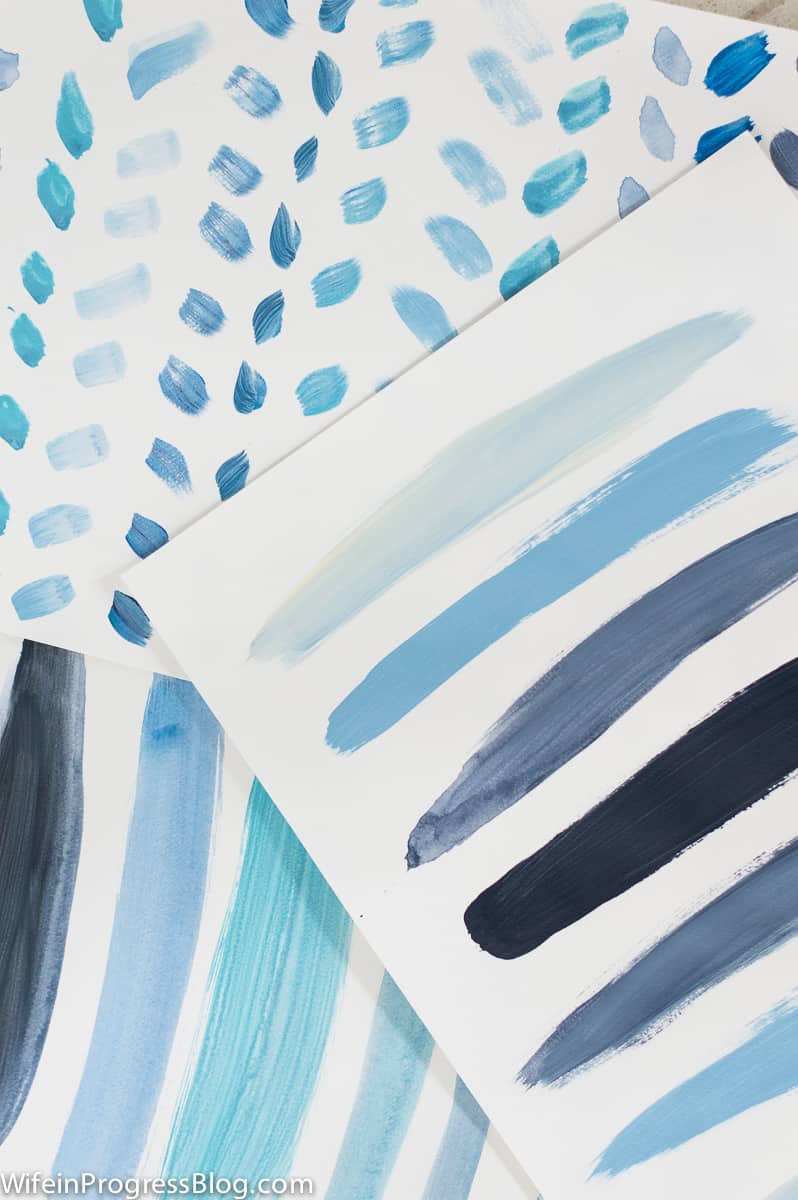 Then all I had to do was cut each piece to size and frame it.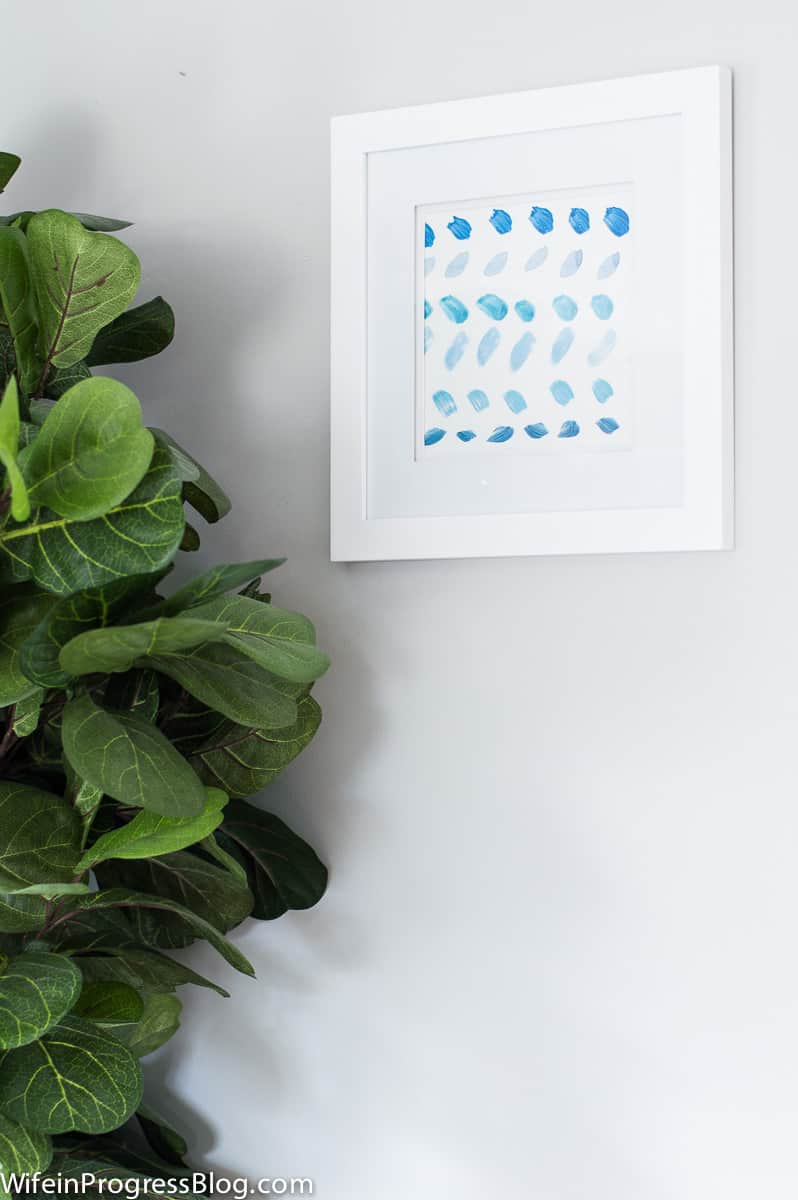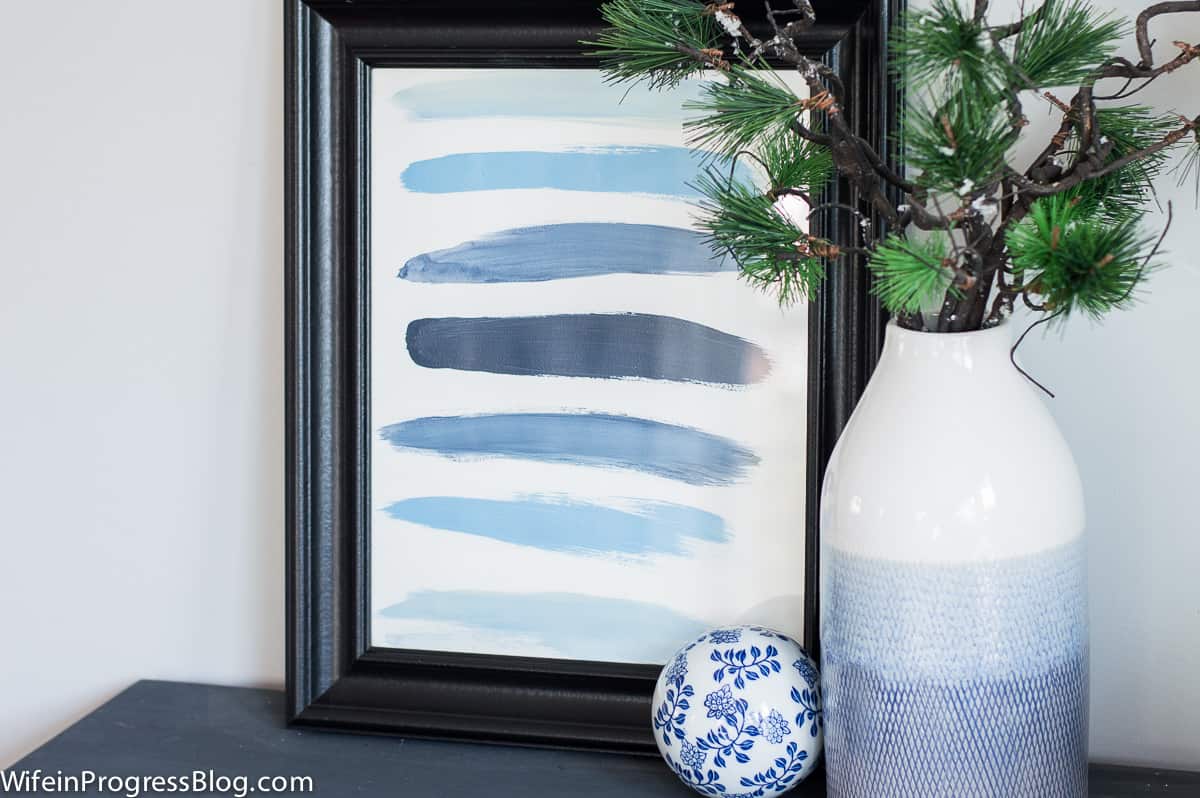 You can see how different colored frames create different looks – modern, beachy or dramatic.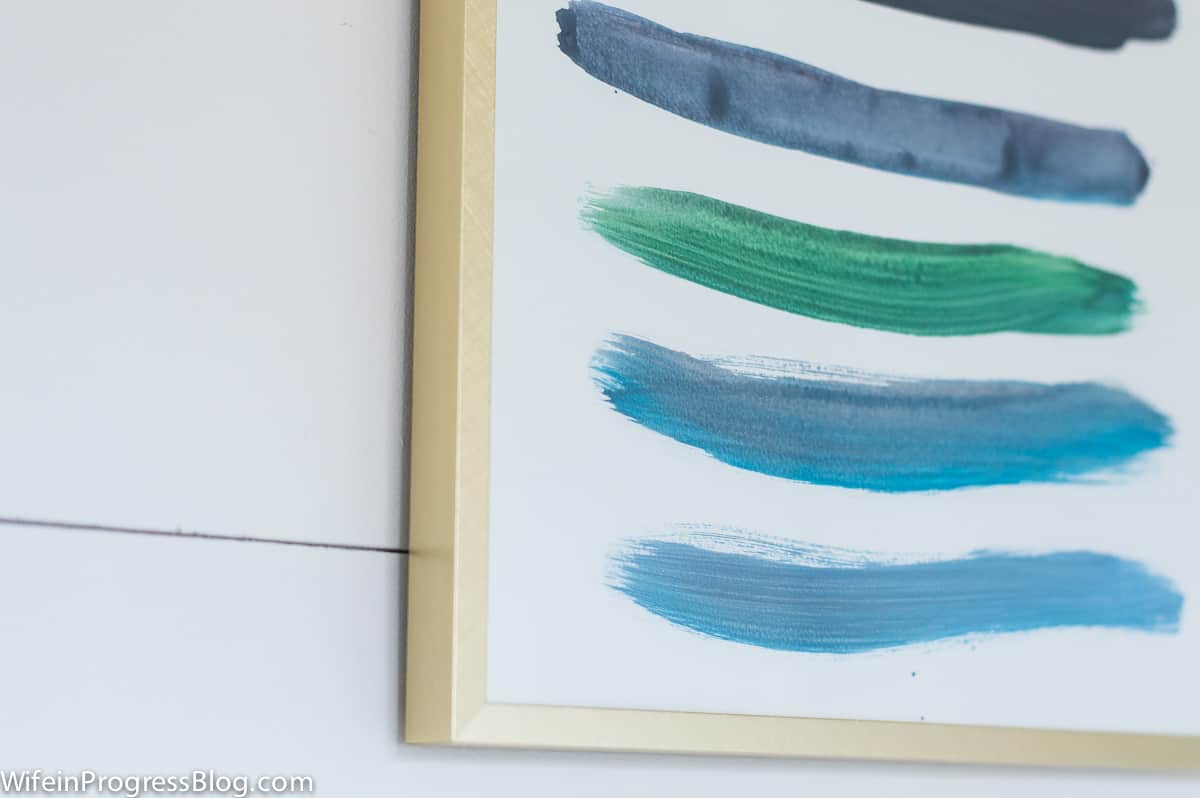 Don't the blues and greens look so pretty paired with the gold frame, too?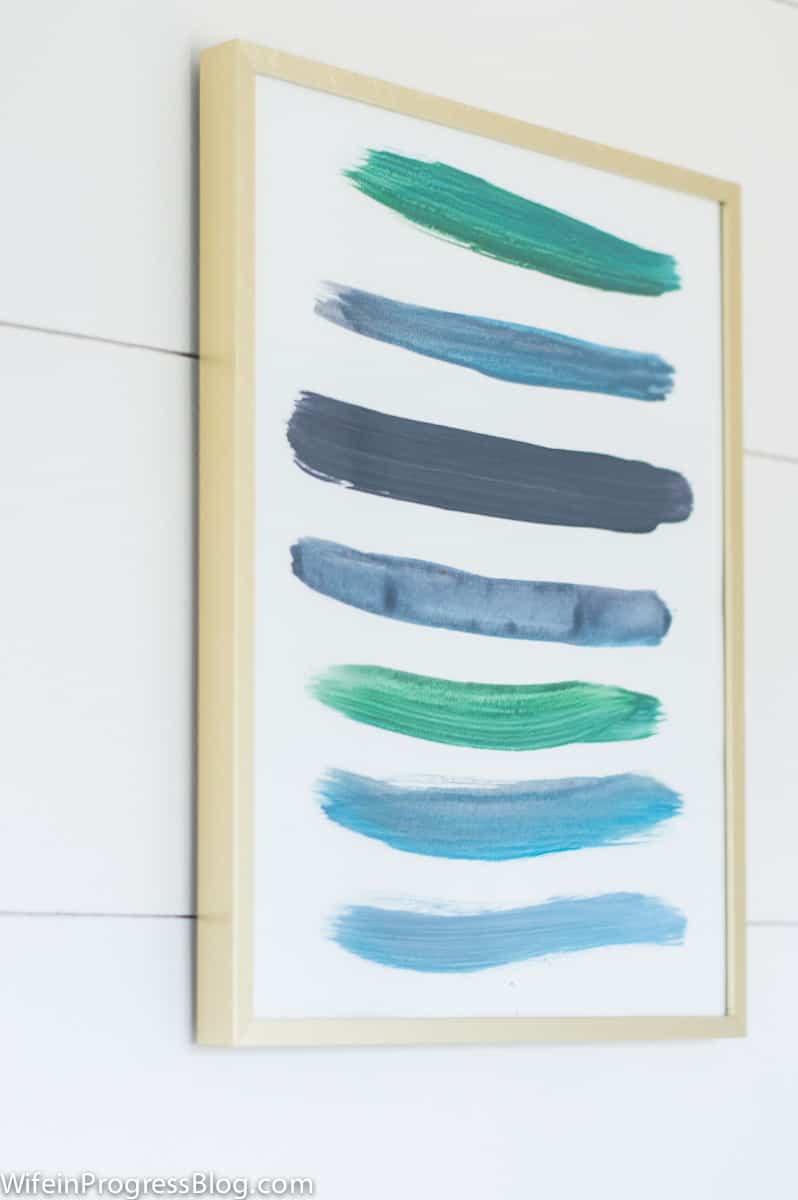 I made all of these in about 15 minutes using supplies and frames that I already owned. Free art is the best!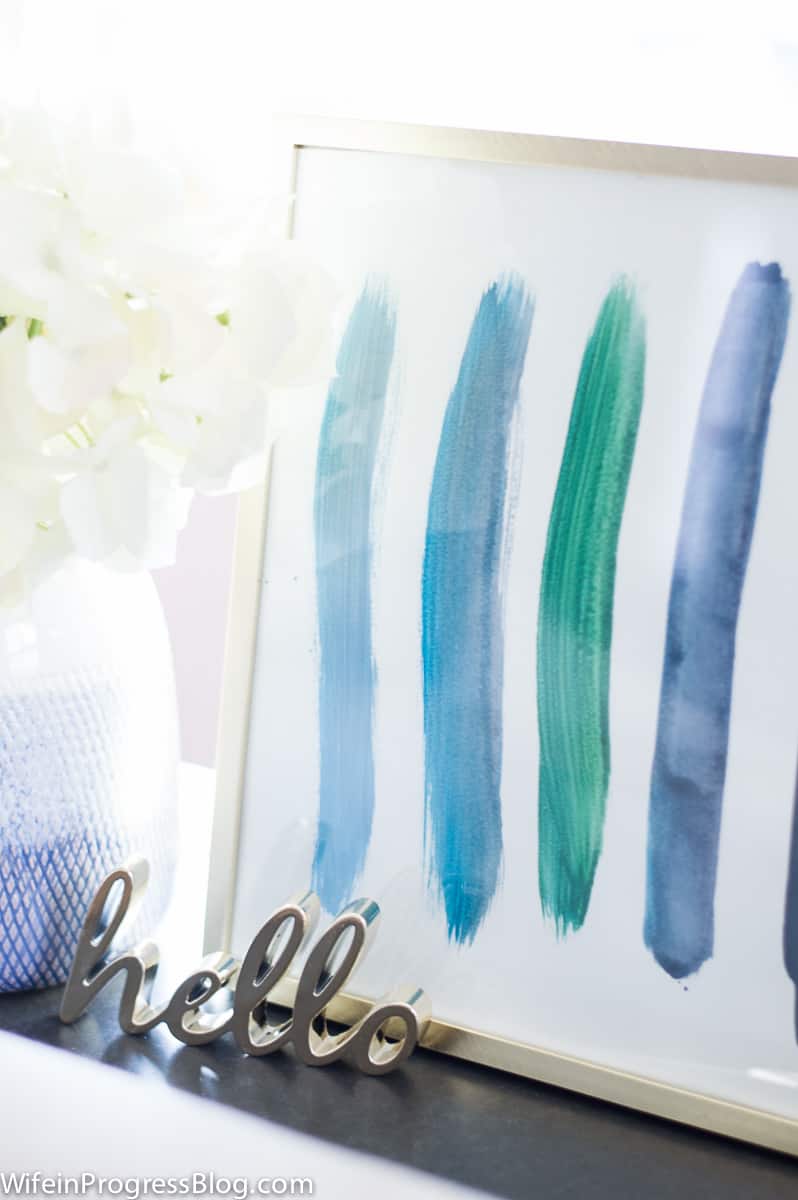 I'm digging the blues with a pop of green. You should incorporate whatever colors work with your decor – whether that means adding some gray, beiges, pinks, red or whatever your heart desires! Get creative!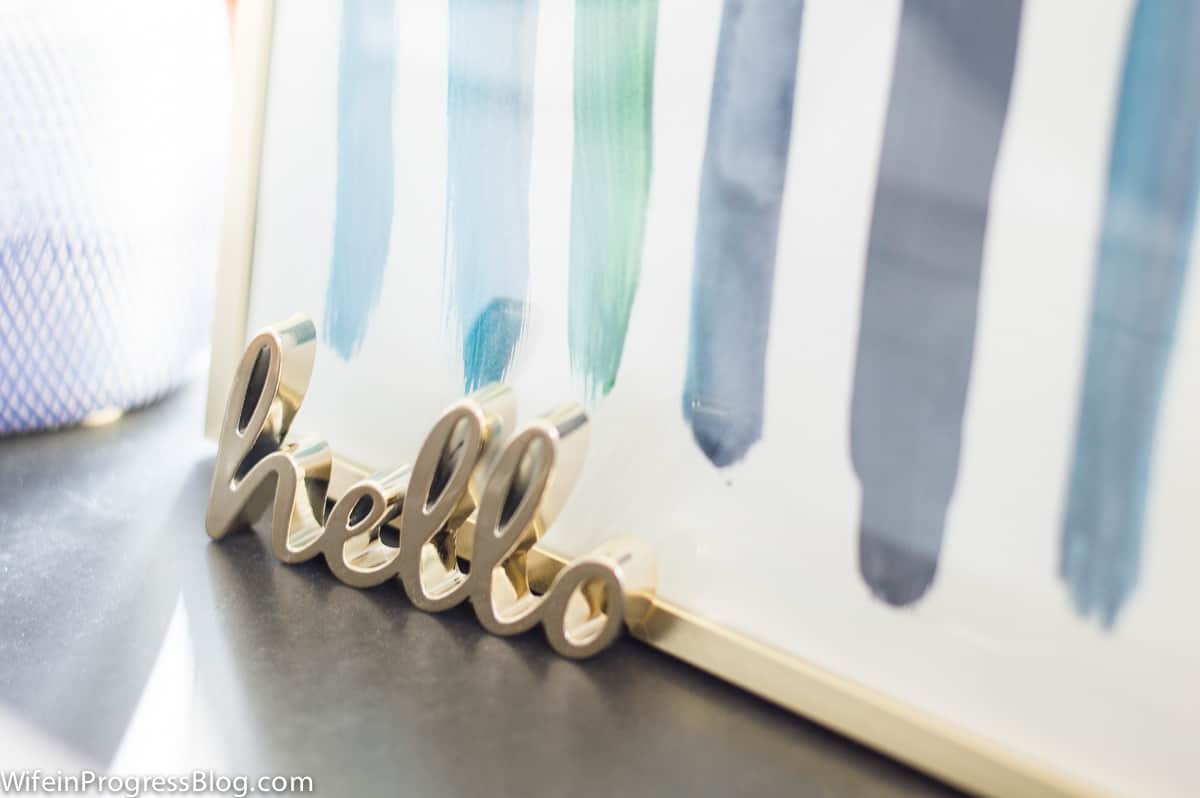 Hang your new artwork on a wall or add them to a style shelf or mantel.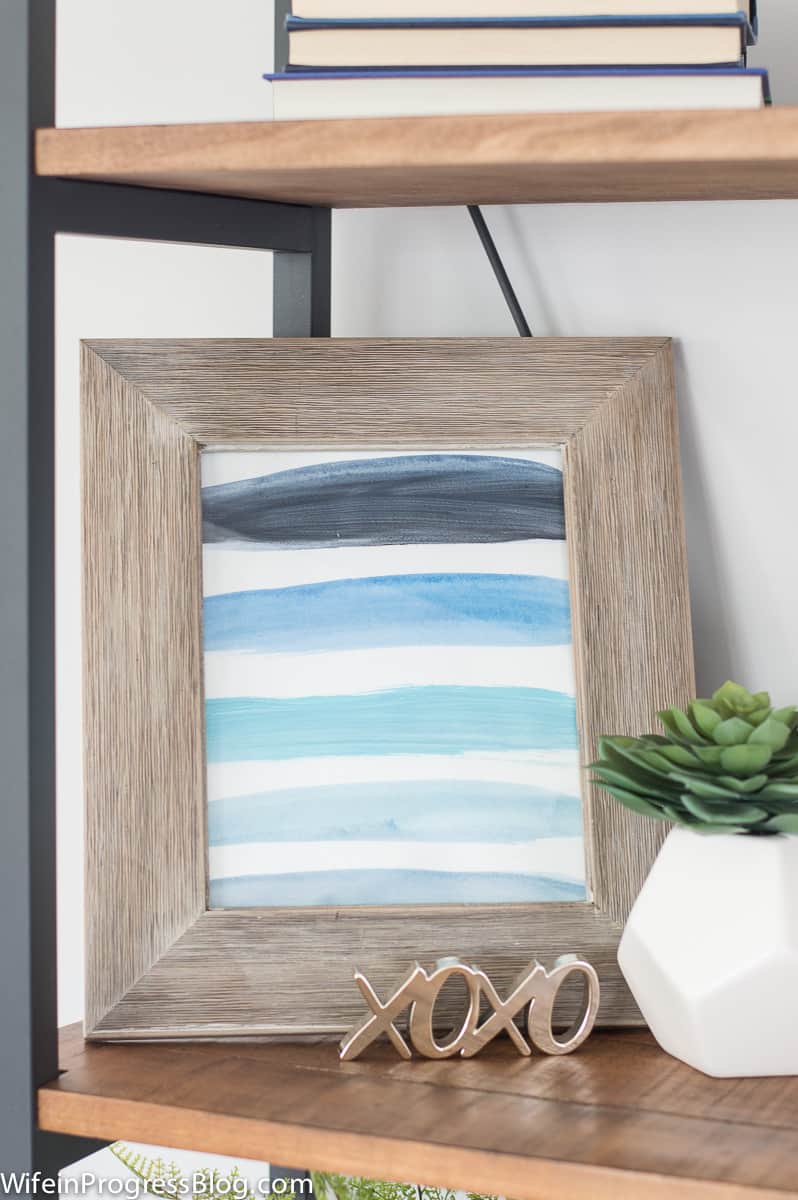 Is this a project you're going to do? You've got nothing to lose – if you can swipe a paintbrush left to right you'll be able to create your own beautiful DIY wall art!