This post may contain affiliate links | For further details, please read our privacy policy
This DIY branch wall hanging is a creative and modern take on a summer wreath that will look beautiful anywhere in your home.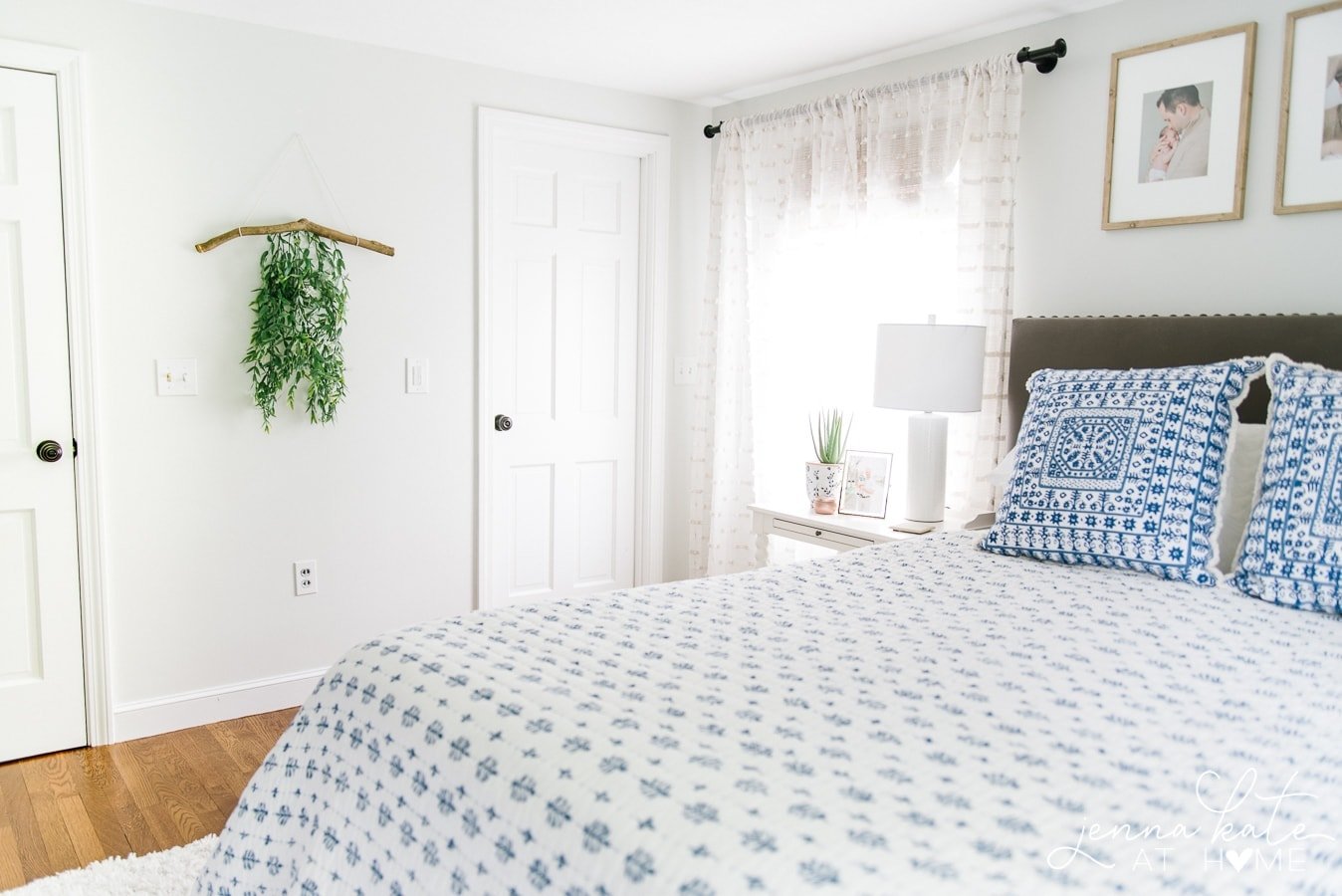 Can you feel the warmth of the sunshine on your face and and the coolness of the bubbly waves hitting your toes? Whether it's a beach, lake or river, you want to take that peaceful feeling home with you. Literally.
You've probably admired the wild driftwood decor that adorns a mantel or shelf, a simple, natural accent that reminds you of a beach retreat. Or a wreath that captures the greenery and woodsy elements of summertime.
But you don't have to scour the beach or river bank for the ideal branch for your coastal decor.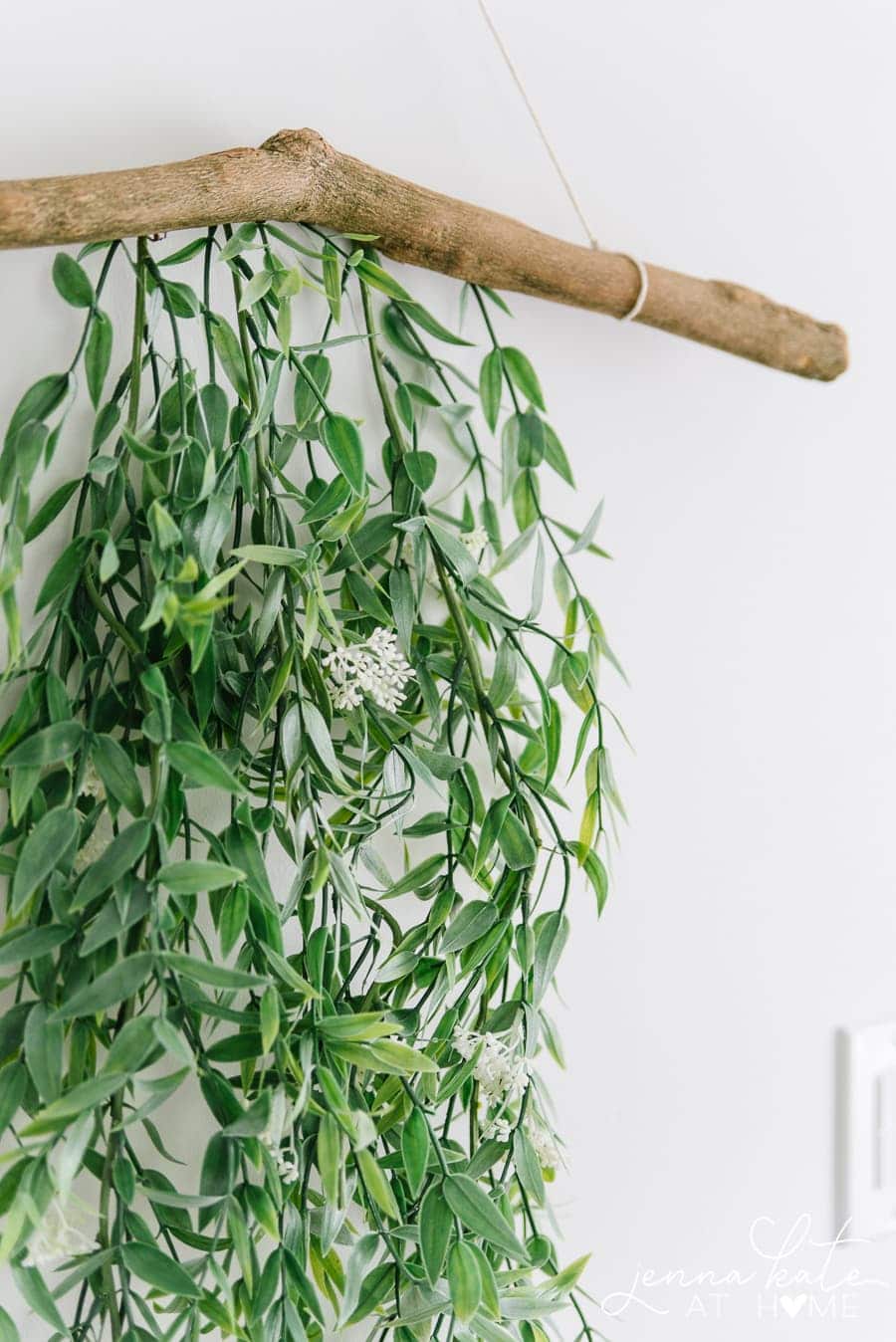 Last week, I was cutting some branches off our overgrown rhododendrons and was left with this beautiful, thick chunk of branch. At first I wasn't sure what to do with it – clean it off and use it as decor as-is?
But once I cleaned it off and sanded it down a bit, inspiration struck. It would be the perfect modern take on a summer wreath to turn it into a branch wall hanging!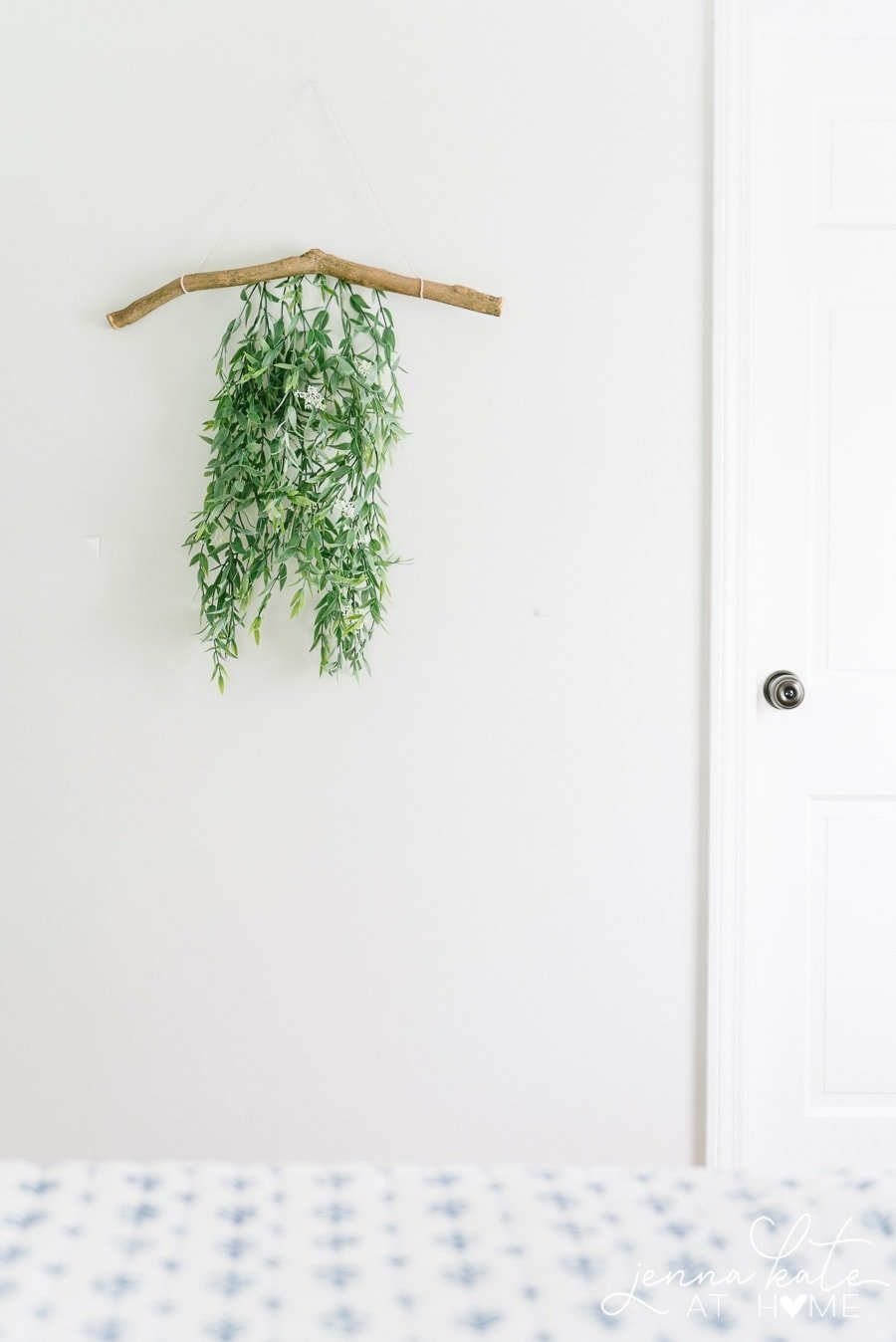 Months ago, I purchased this pretty garland at Michael's, thinking I would use it for my spring tablescape, but never did. I knew that if I cut it into strips, the cascading effect off my branch would brighten up any quiet corner.
---
Looking For More Easy DIY Ideas?
---
How to Create Your Branch Wall Art
Find the Right Branch
Keep an eye out for small, sturdy branches with interesting shapes. Collect various pieces so you can have many options. As in my case, you might find the perfect specimens right in your yard!
Prepare Branch for Indoor Use
If you pick up something by the beach, lake or river, you may want to let it air dry for a week or two before you use it.
Feel free to sand and stain the branch if that's the look you're going for.
Attach Greenery to the Branch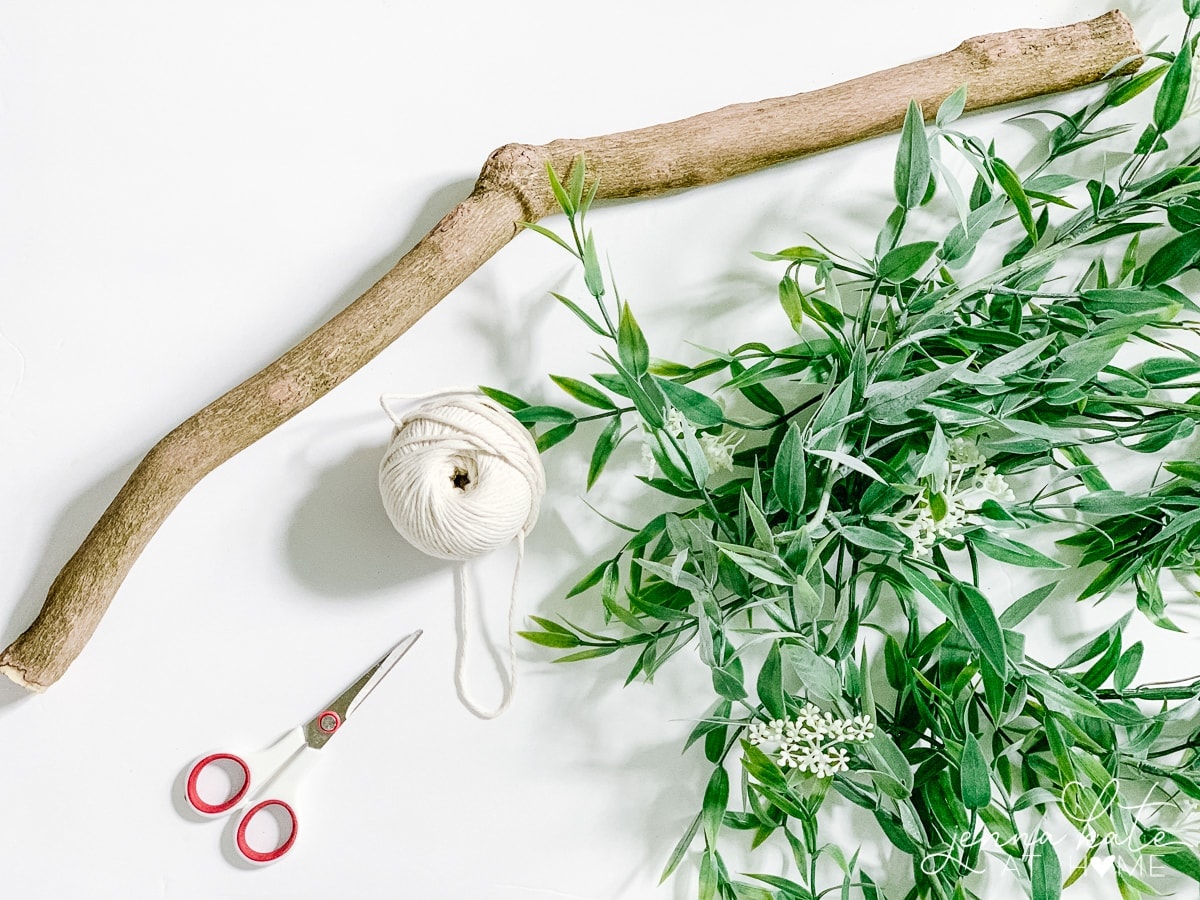 You can find quite an assortment of synthetic foliage for your latest creation – have fun and think creatively. When this gorgeous leaf garland caught my eye, I knew that it didn't have to stay as a table-top garland. My handy scissors could give it a new design!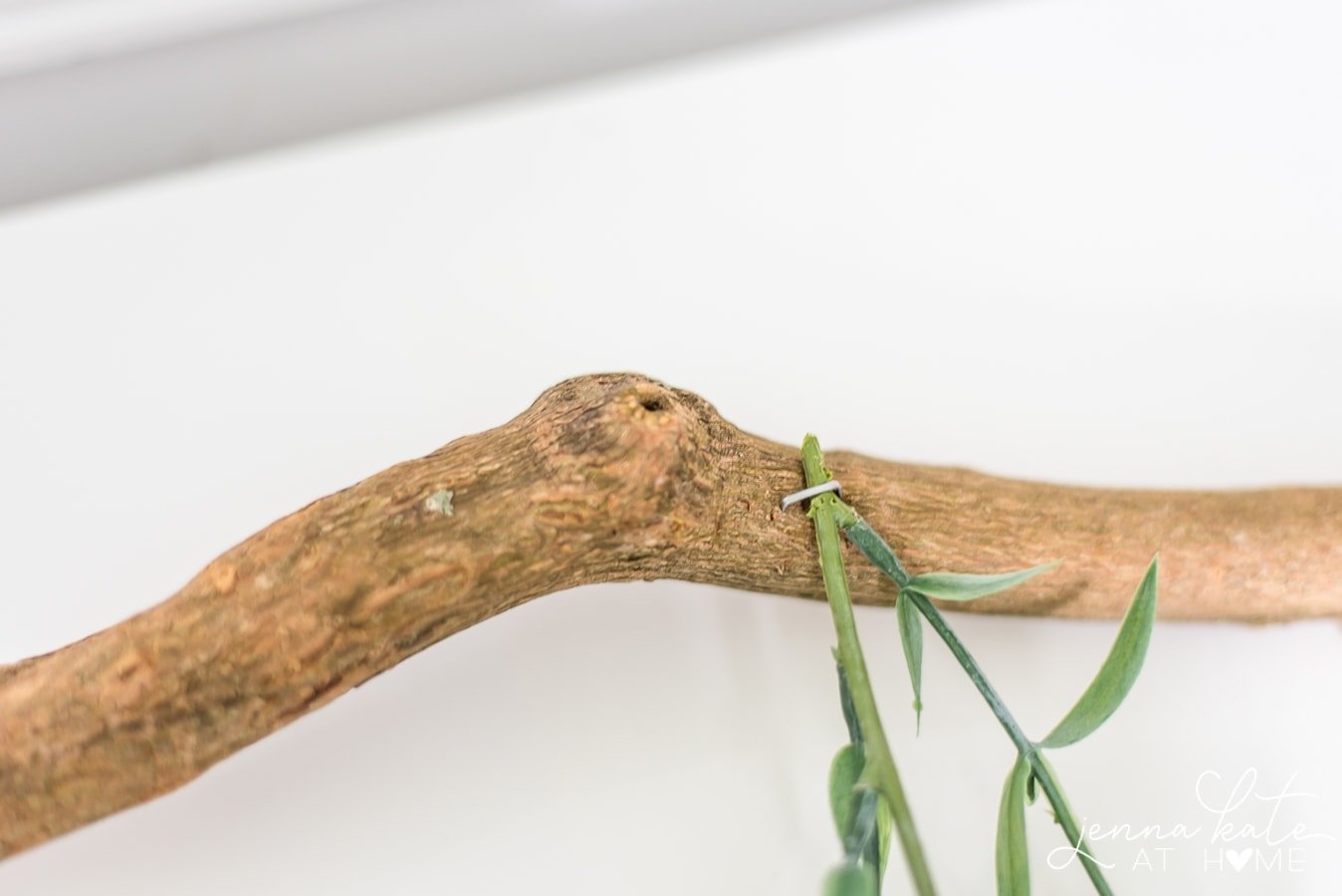 And so that's what I did. I cut it into four equal pieces, attached them to the back of the branch using a staple gun, then hung some white twine to hang the branch from.
It couldn't have been any simpler.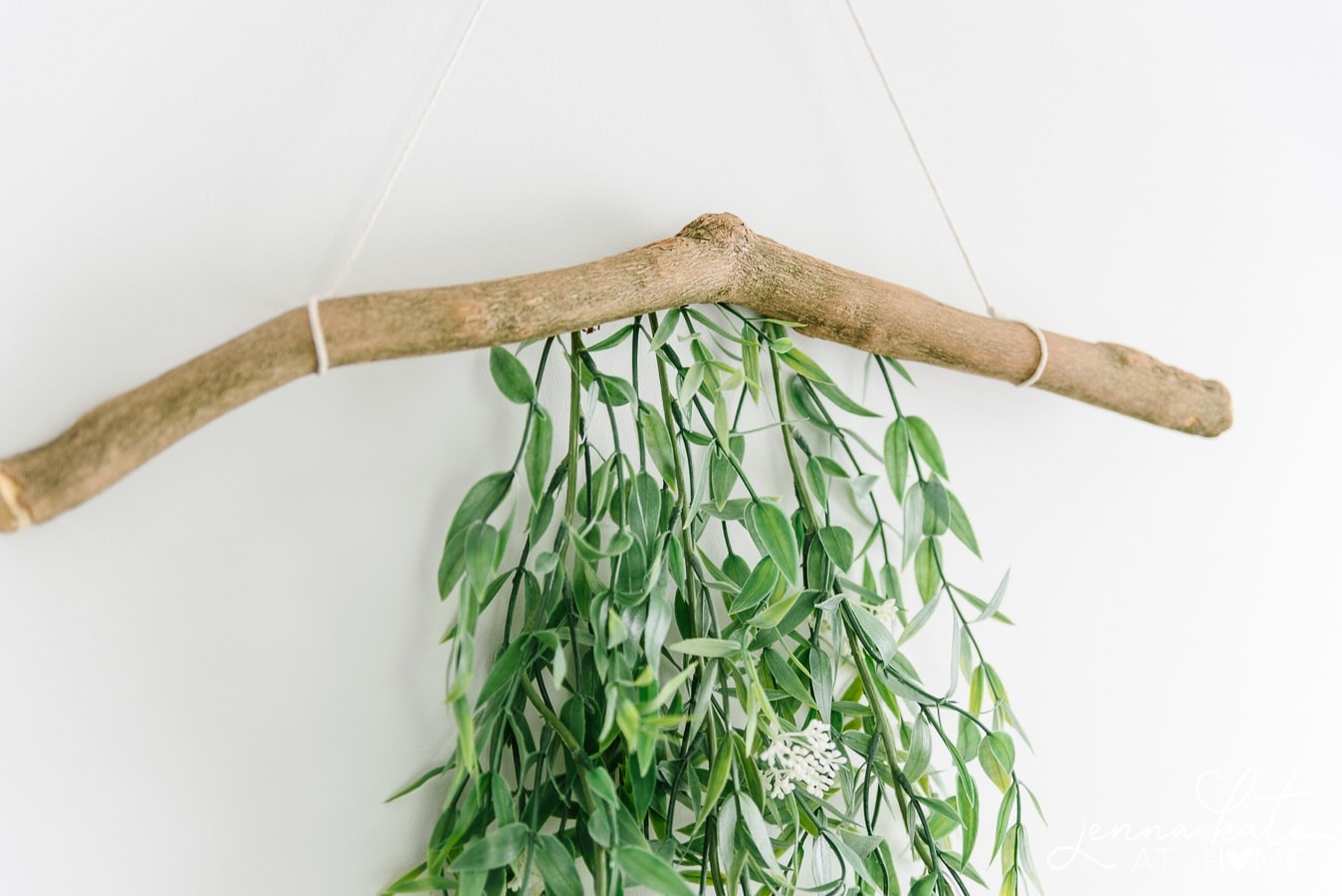 And it looks so pretty!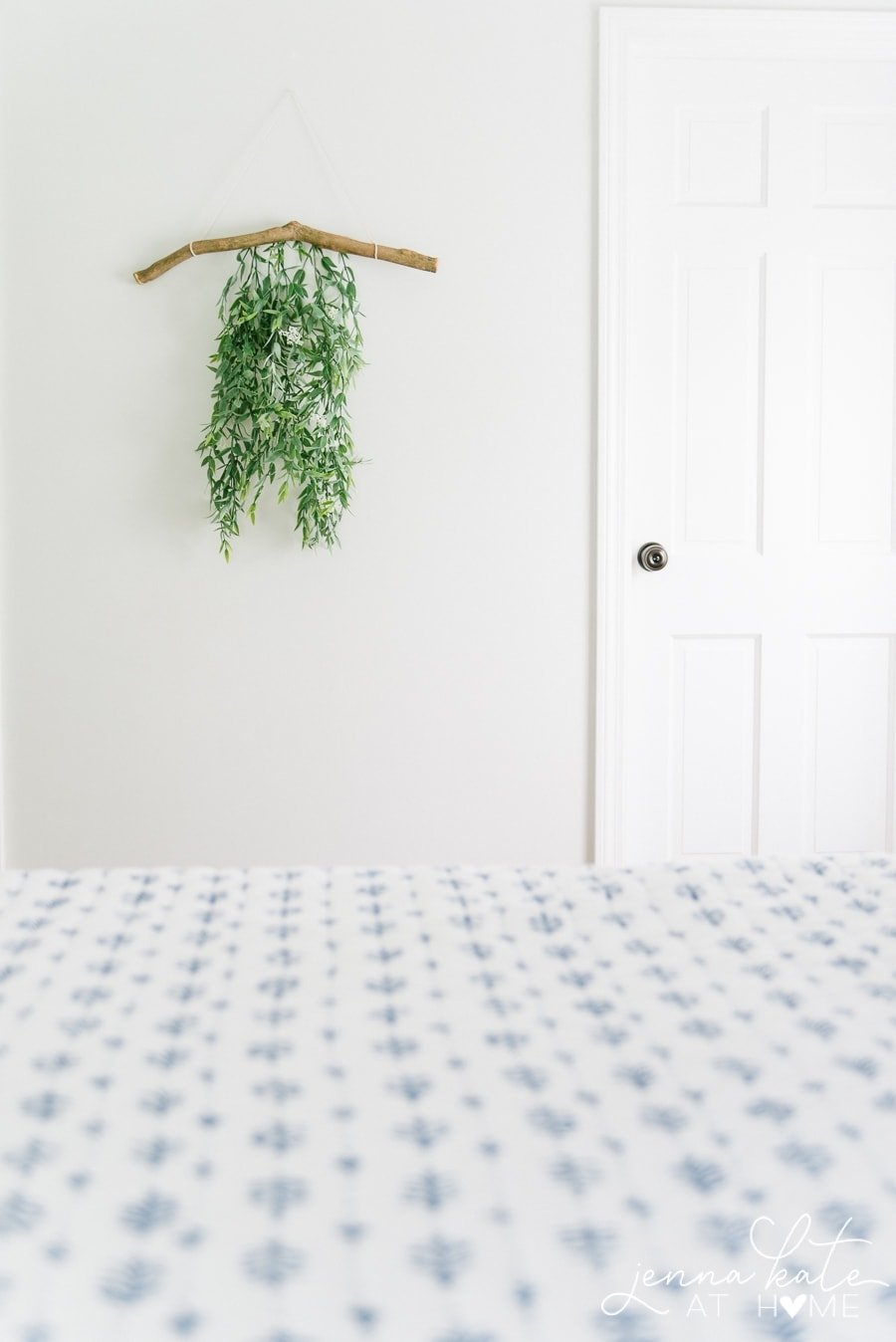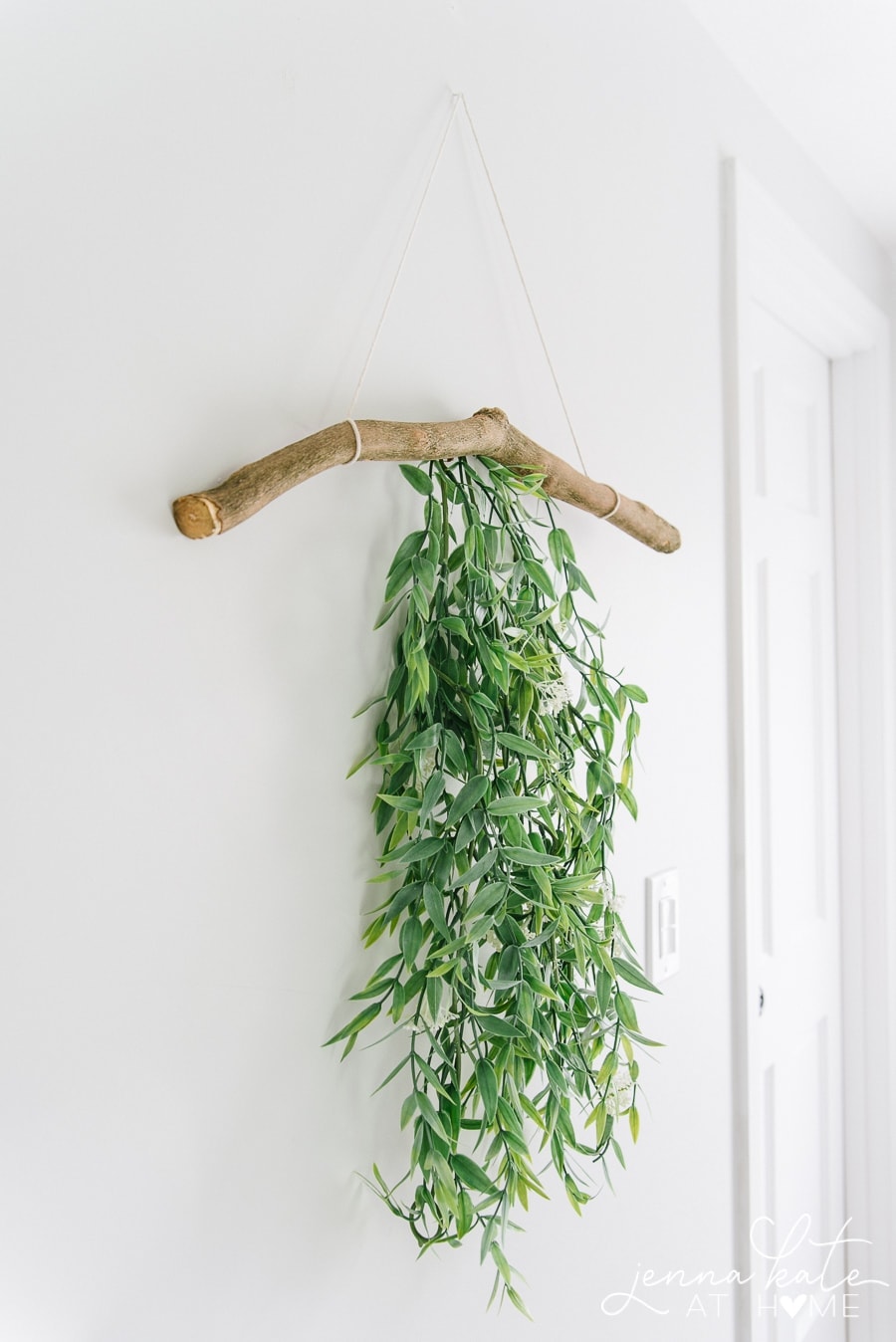 Don't you love a quick DIY like that really adds something to your decor? I'm so happy with how this branch wall hanging turned out and I hope you'll be inspired to make something similar!