Choosing a new rug for your bedroom doesn't have to cause a headache. Once you consider a few simple things, picking the perfect rug color and rug style will be a breeze!
Consider What You're Working With
What's already in the room that you cannot (or don't want to) change. Wall color? Furniture? Look around your bedroom to determine what has to stay. Understanding these fixed elements is an important first step to finding a rug that will work with what you've already got.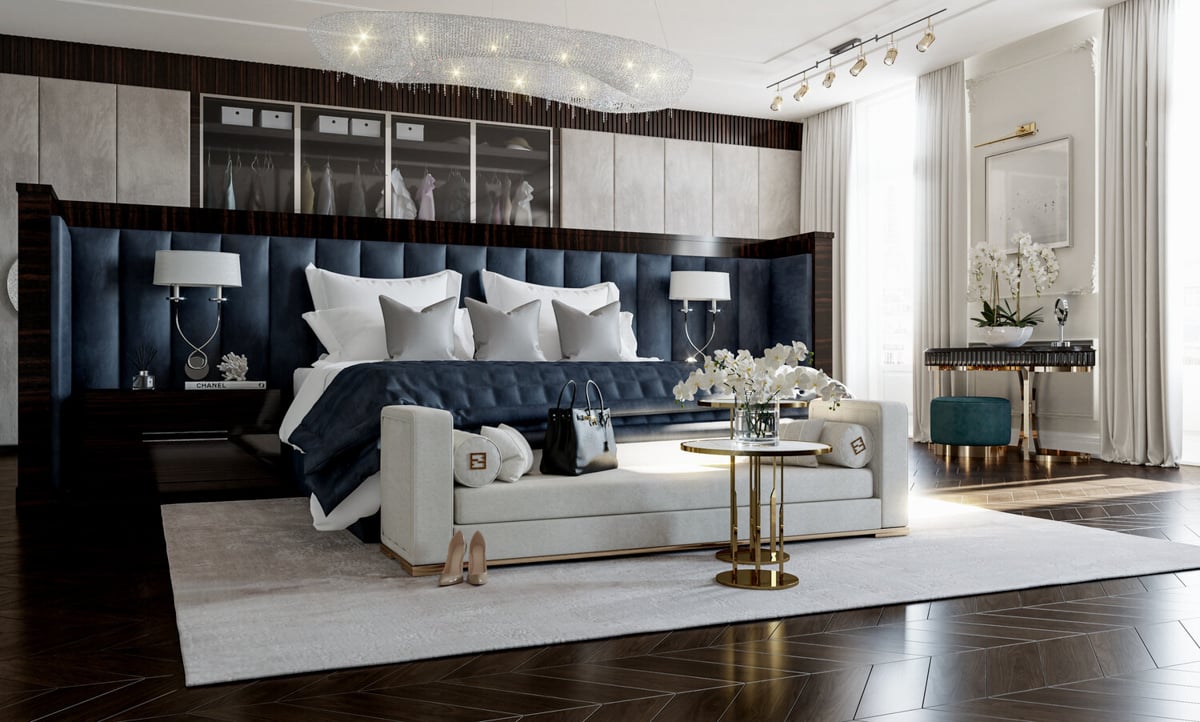 What types of colors do you usually decorate with?
Consider the types of colors you usually like to decorate with. If you step foot in my home, you'll notice immediately lots of blue, white and soft grays. It would be out of character for me to suddenly incorporate hot pink into my decorating style, and it would not flow with the other elements in my home.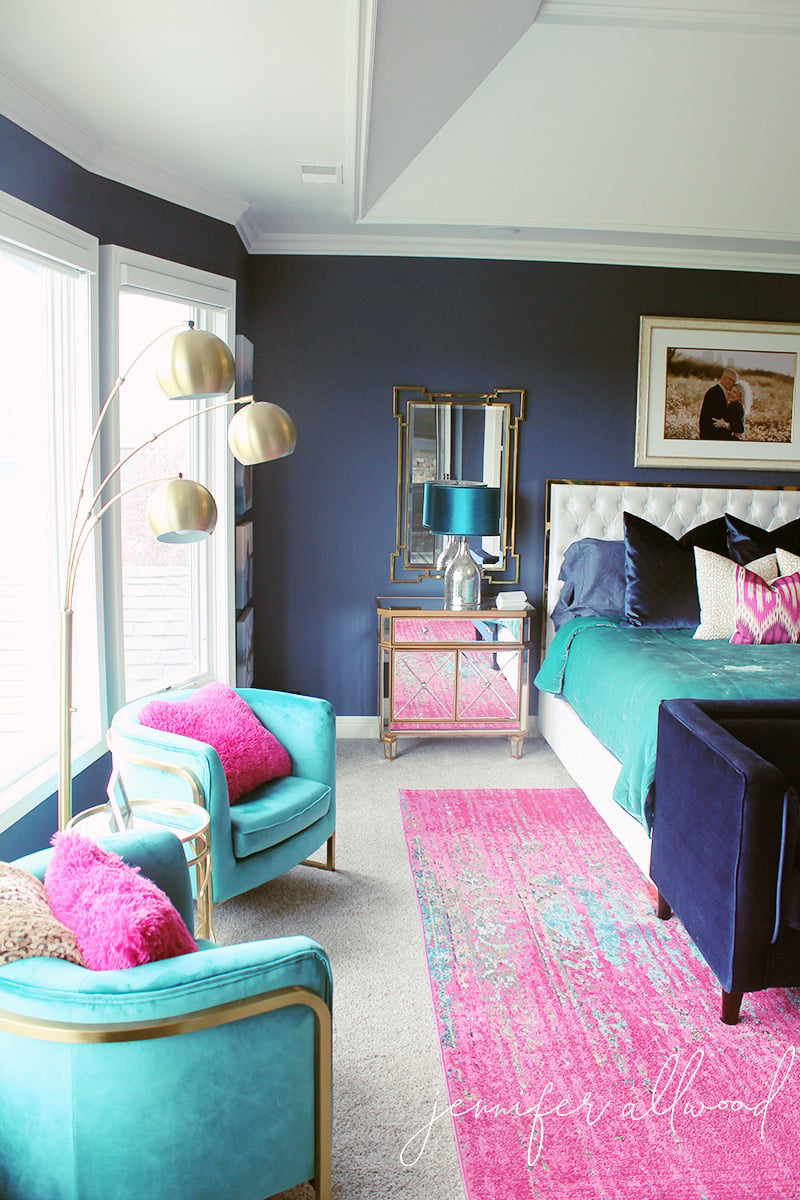 If you're starting from scratch, take a look in your wardrobe. What types of colors do you like to dress in? You'll usually gravitate towards these colors for decorating, too. But color isn't the only consideration.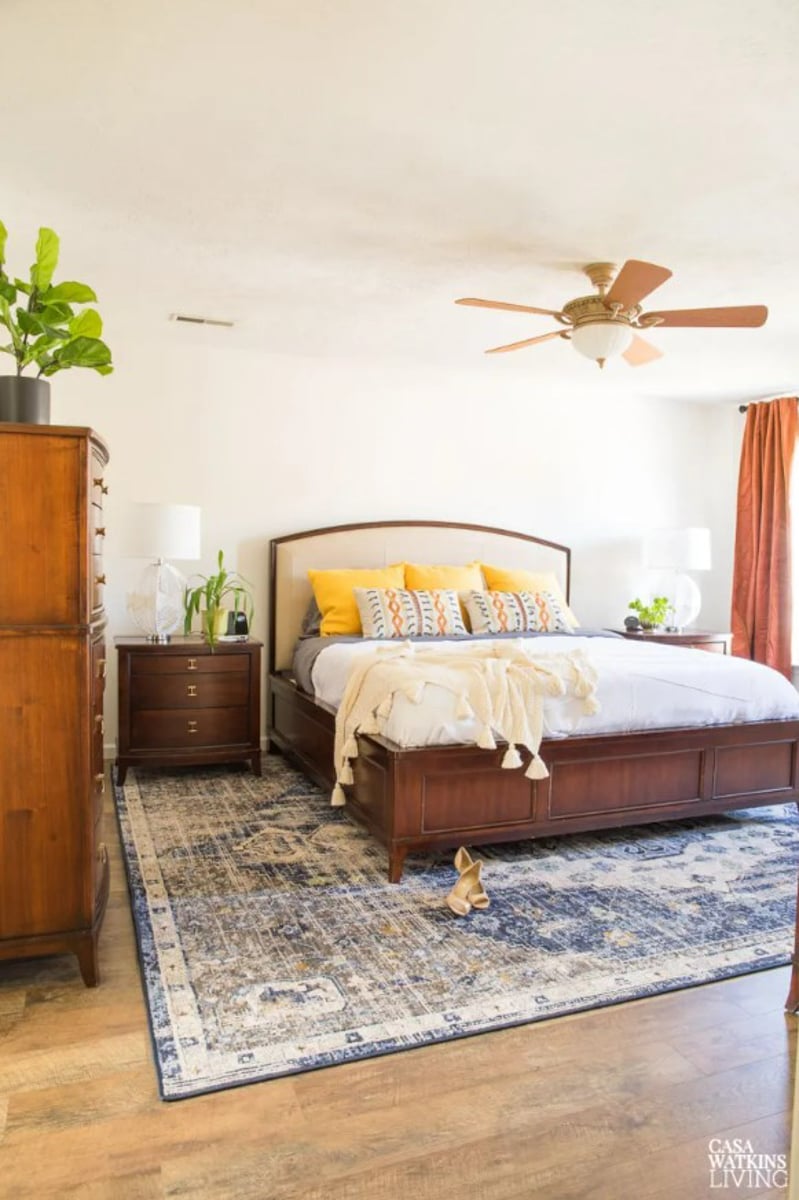 Work With The Colors Already Present
If you already have bed linens and throw pillows in the room that you want to keep, finding a rug with some of those colors in it is the easiest way to go. You don't want them to necessarily be the main color, but they should be present in the rug in some way. Otherwise, a simple plain rug in a solid color is always a safe choice, too! I love an off-white shag rug for texture and warmth.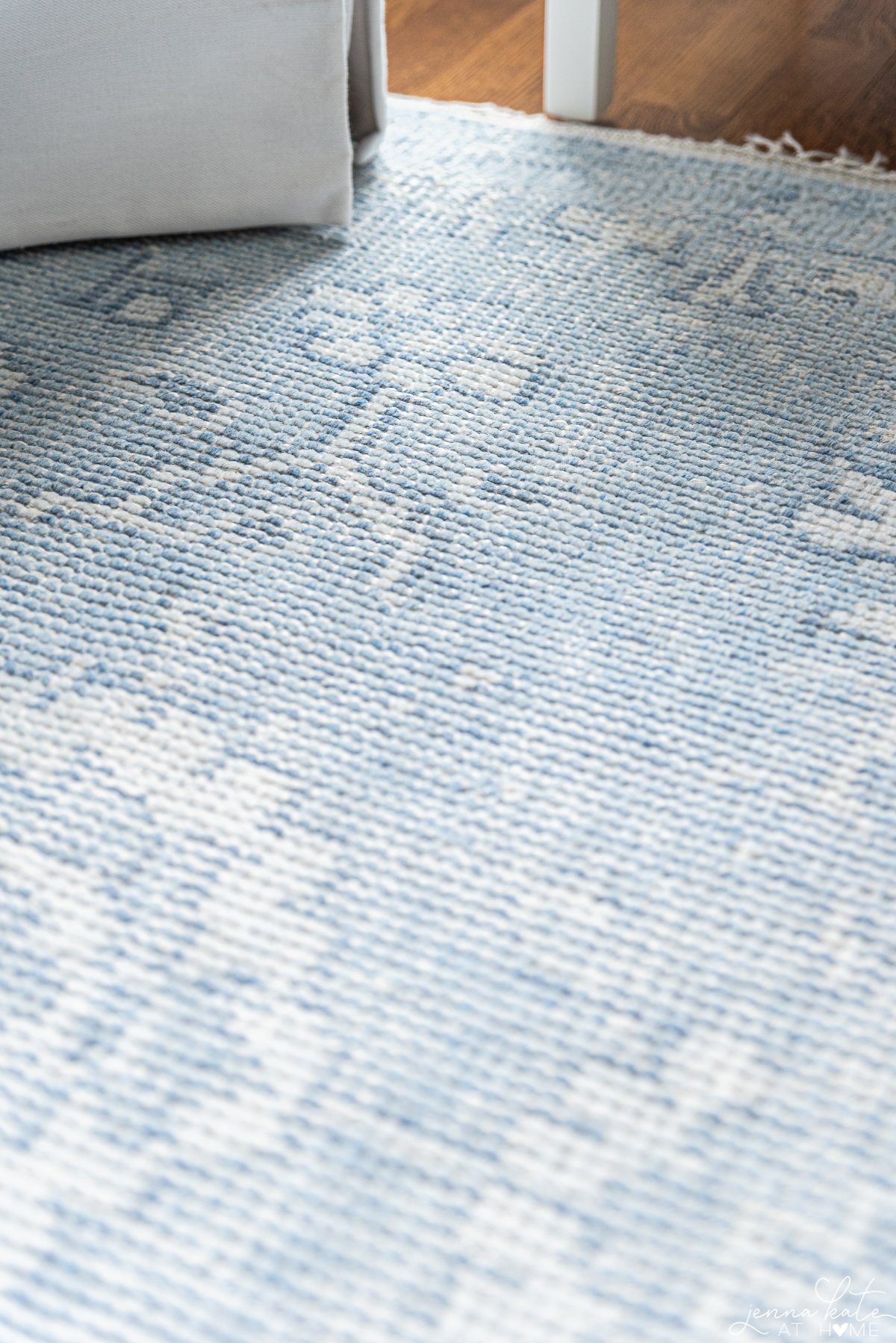 Working in reverse is even easier. If you're starting with a blank slate, choose a rug you love then pick some of the less obvious colors from the rug and use them to choose throw pillows, bedding and other decorative accents to tie the room together.
Do You Want To Create a Focal Point With Your Rug?
Do you want a bold statement rug that's the main focal point of the room? Or something that's soft and recedes into the background and lets another element in your space shine?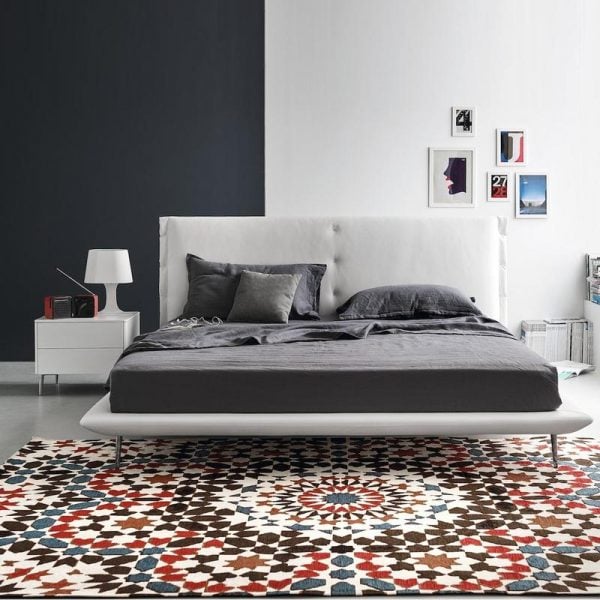 A bold statement rug will have a vibrant pop of color and maybe also a pattern. It may be one or two colors, or have several. Bold rugs are a great option if you don't have a lot of competing colors and designs.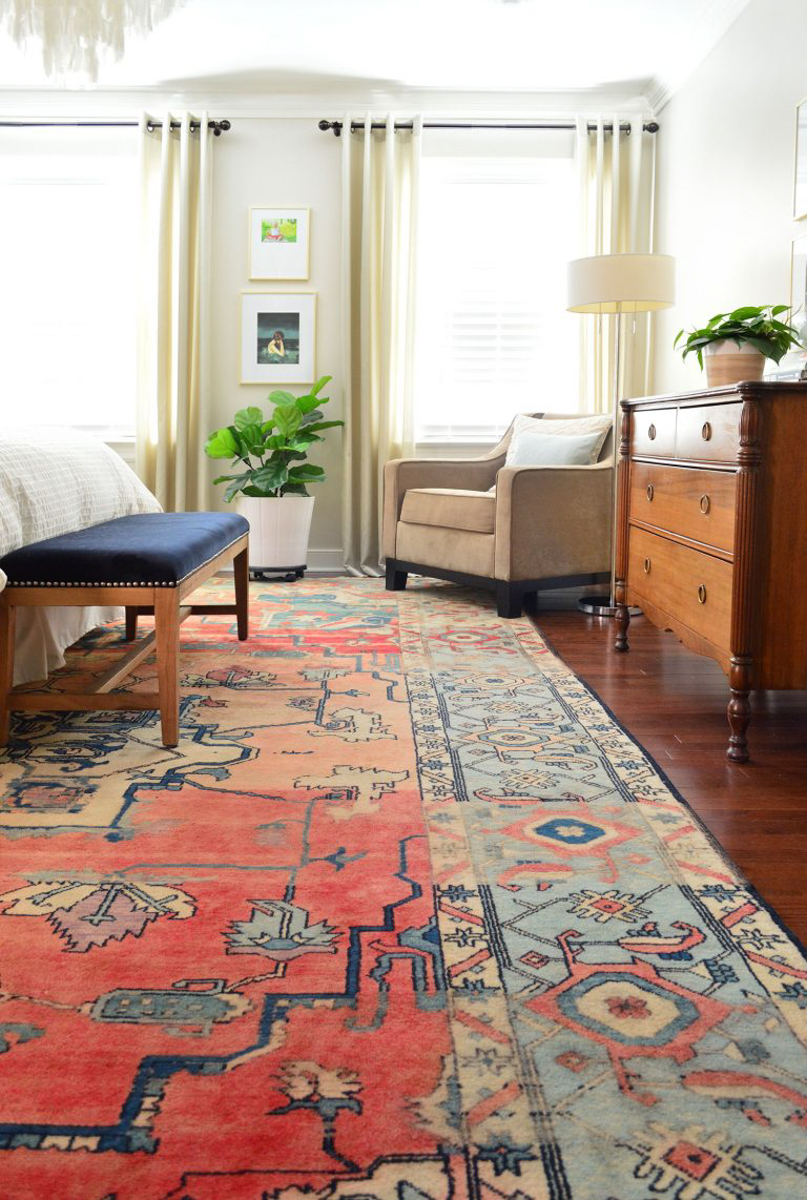 If you're looking for a softer, more muted look, you may want to stick to more neutral colors or soft pastels. Light colors can also make a room feel much larger.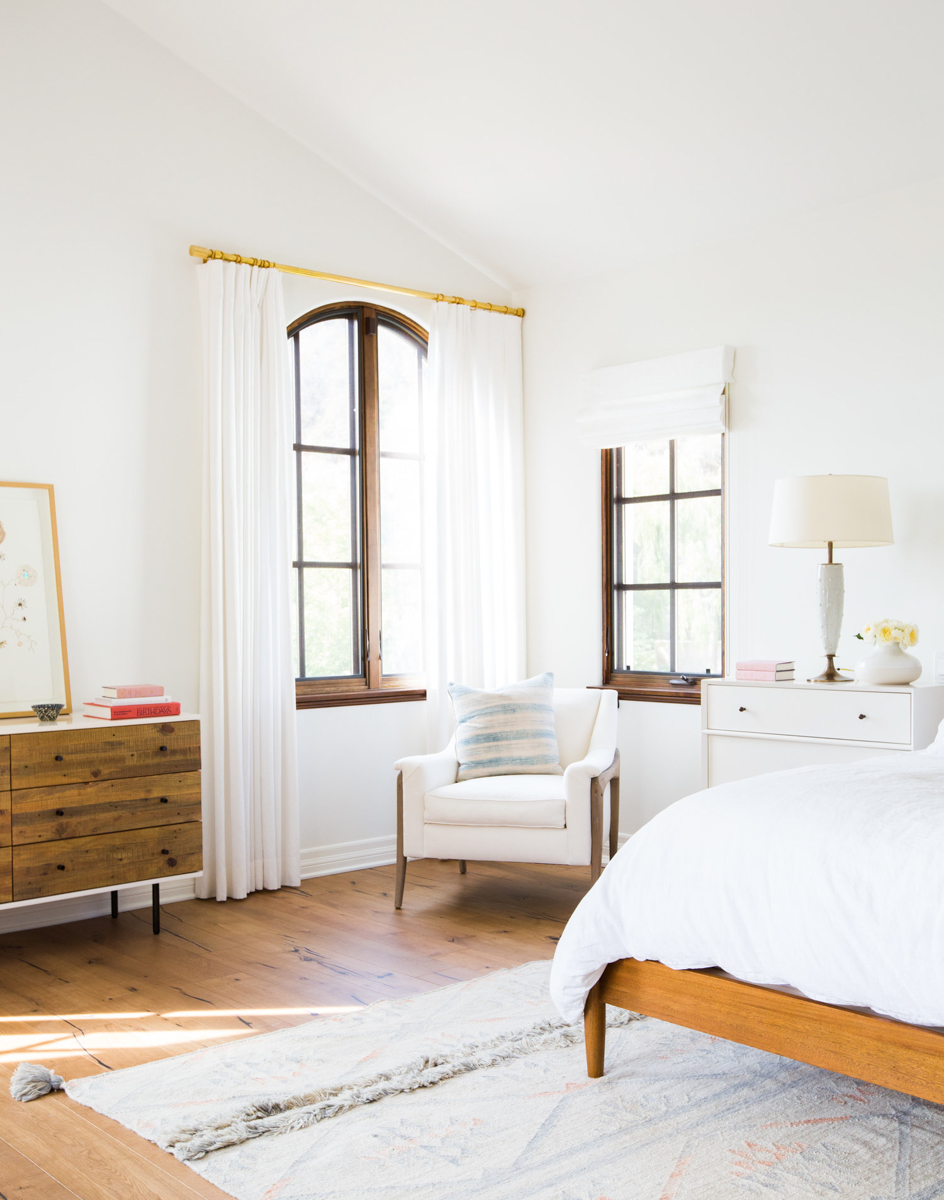 Do you have animals that will be on your bedroom rug? Maybe a color that hides pet hair will be better than a bright or light colored rug. It is all about personal preference and understanding how you will use your room.
Do keep one thing in mind, though – the border of your rug is the most important aspect in a bedroom since the center of the rug will be covered by a bed! So make sure what's along the border is something you like, or skip the bordered rug entirely!
How Big is Your Bedroom?
A large rug in a bright color or busy pattern will make a small room feel smaller. On the other hand, a simple pattern or a solid rug in a neutral or muted pastel color will make the room feel bigger and brighter.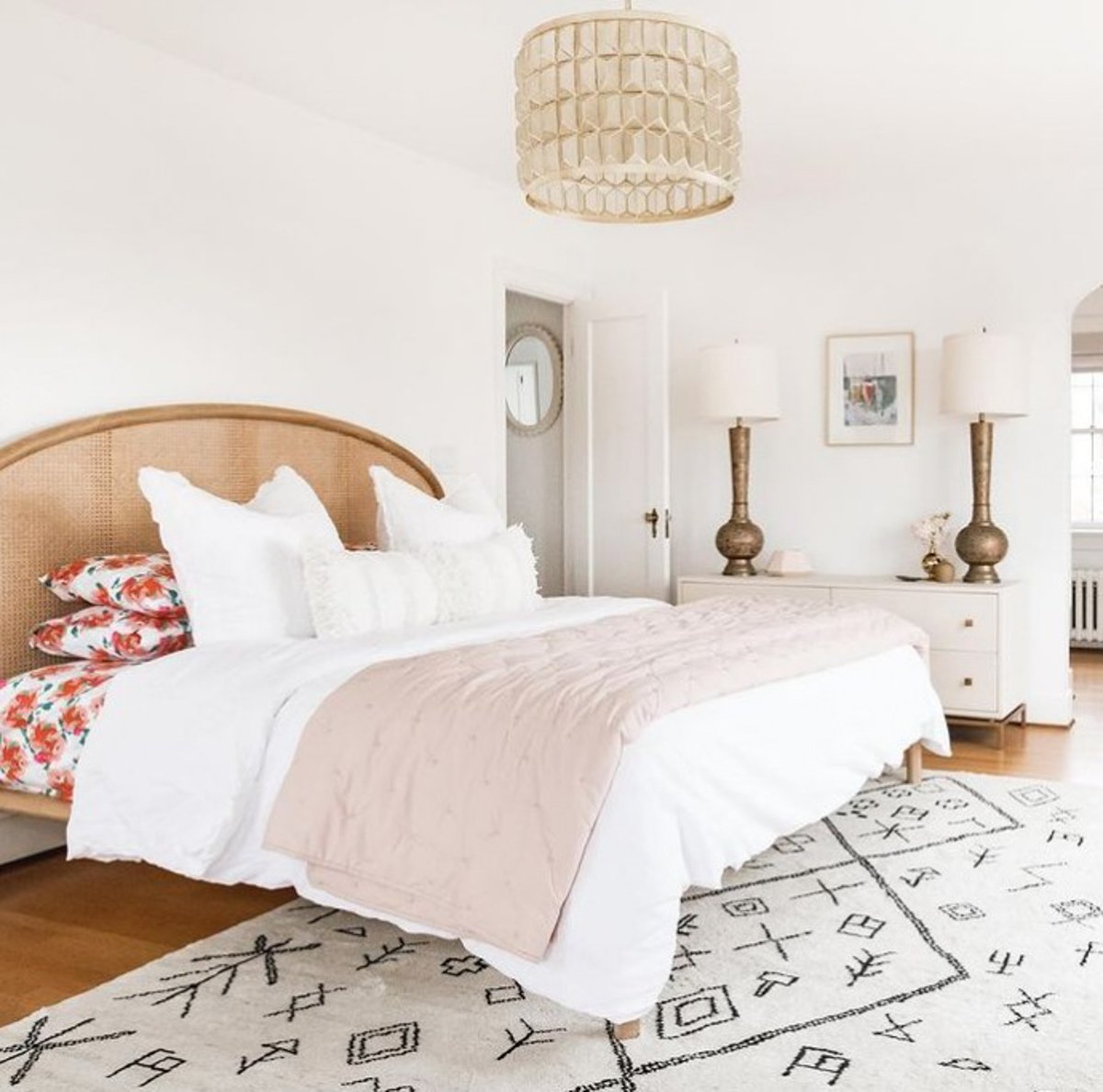 Consider Texture
Natural fibers like wool, jute and hemp can give your room an earthy, boho vibe and add a new texture to the space. These rugs can be deceivingly soft, are strong and look great with a variety of decor styles.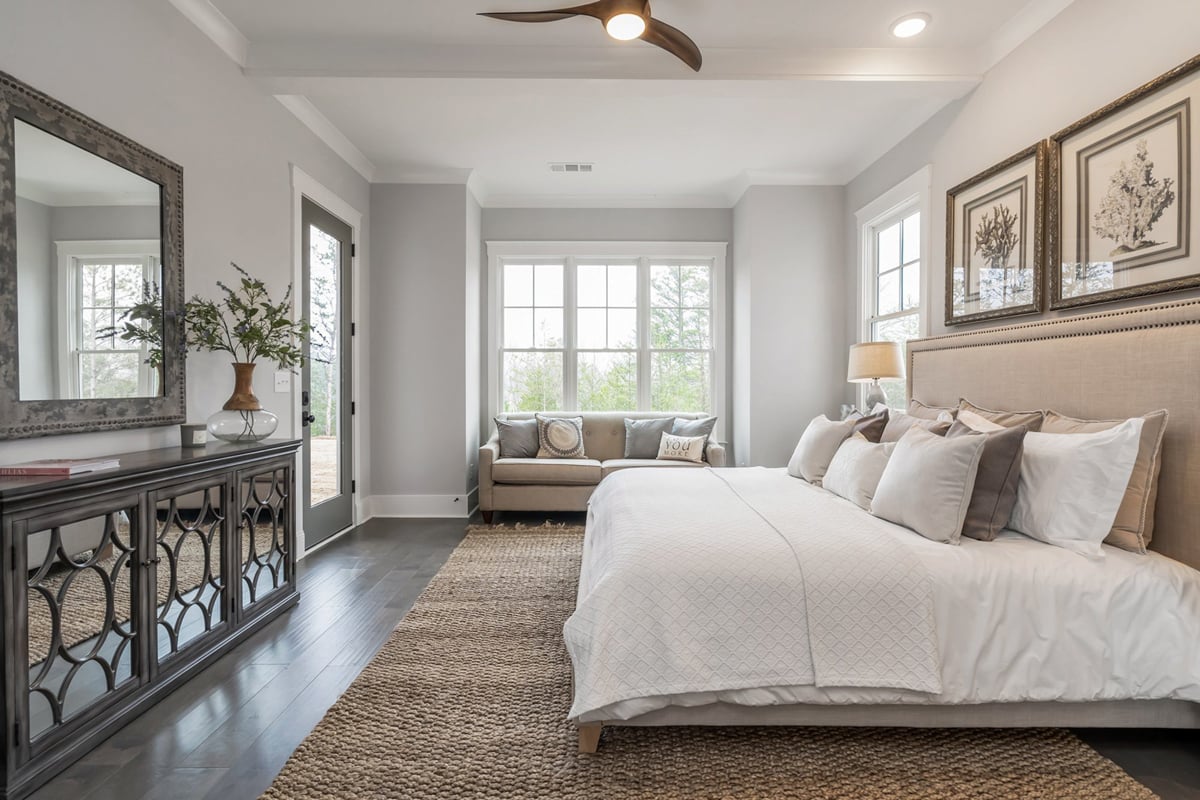 Synthetic rugs that have texture and a color that coordinates with the room. They are usually easiest to find and afford, with an added bonus of being easy to clean!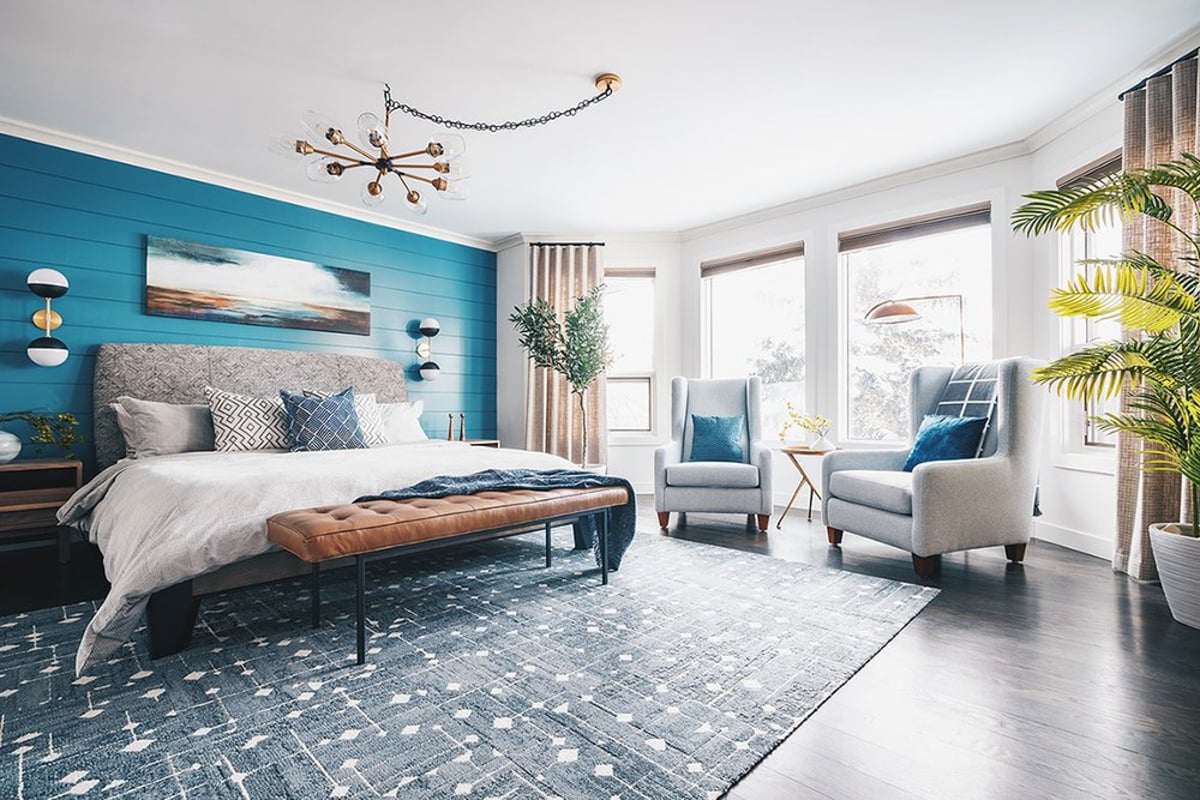 Synthetic rugs allow for prints of any kind, not just shapes and colors. Often they will not be the thickest rugs, but adding a rug pad underneath will create the soft walking surface of a thicker rug.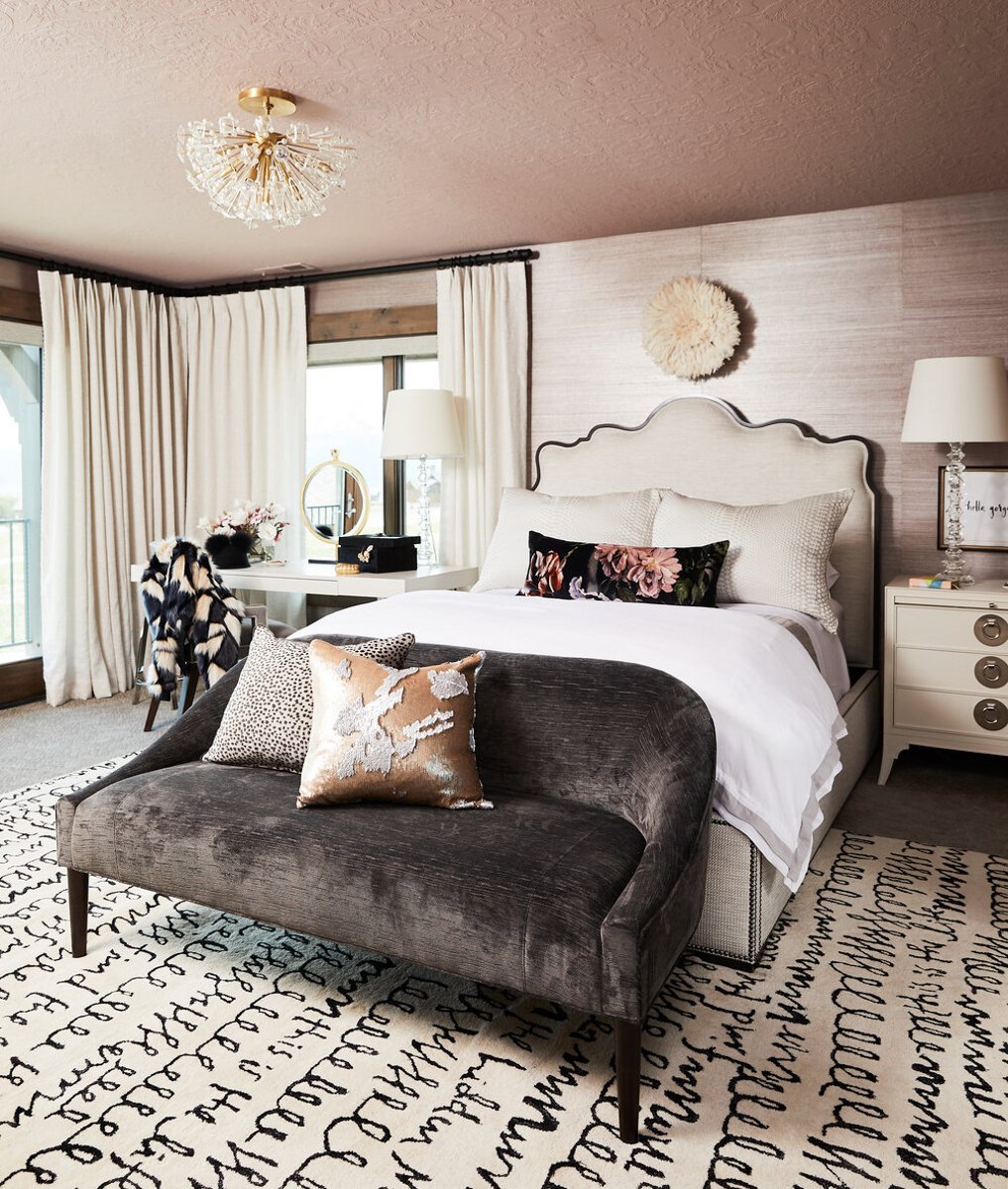 Final Thoughts
As you can see, there are quite a few considerations when it comes to choosing a rug. There's so many beautiful area rugs available to buy, so give yourself some time to consider the features and what you want in the right rug, and you'll be sure to pick the correct one the first time!