Learn how to make exquisite shibori textile art for your home with this easy to follow tutorial that only requires some pretty indigo-dyed fabric and a picture frame.
My latest art obsession has been these stunning textile prints from Pottery Barn.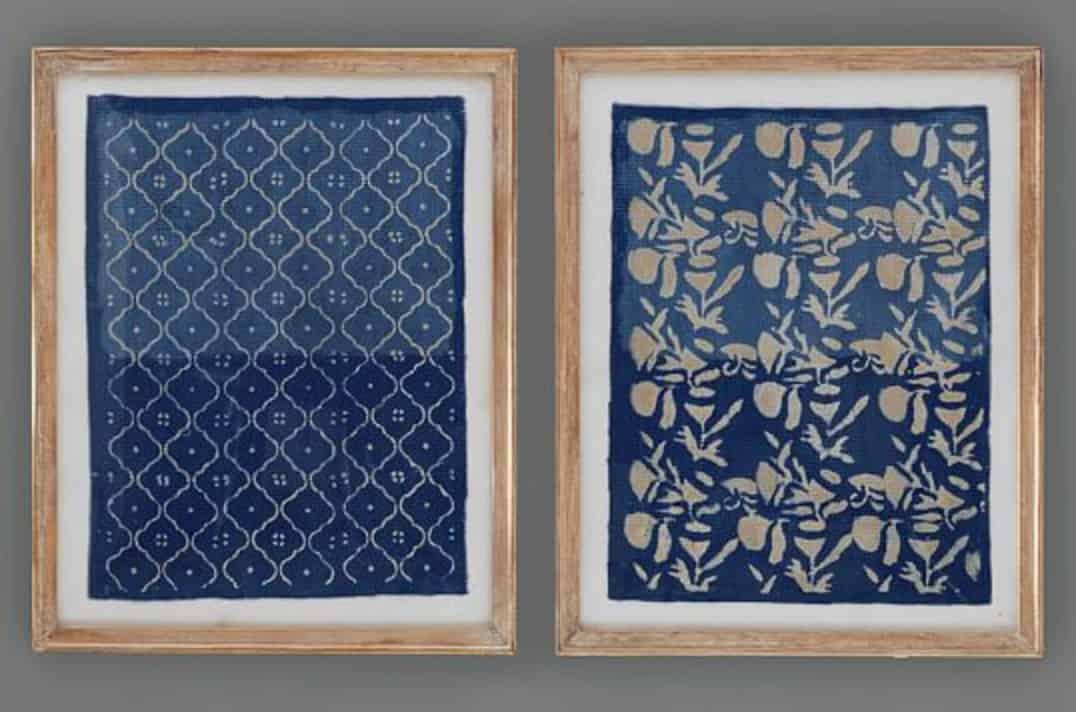 Stunning, right? But worth that huge price tag?
I'm also in love with these Ikat framed prints, also from PB. But again, over $1000 for the set. Yikes!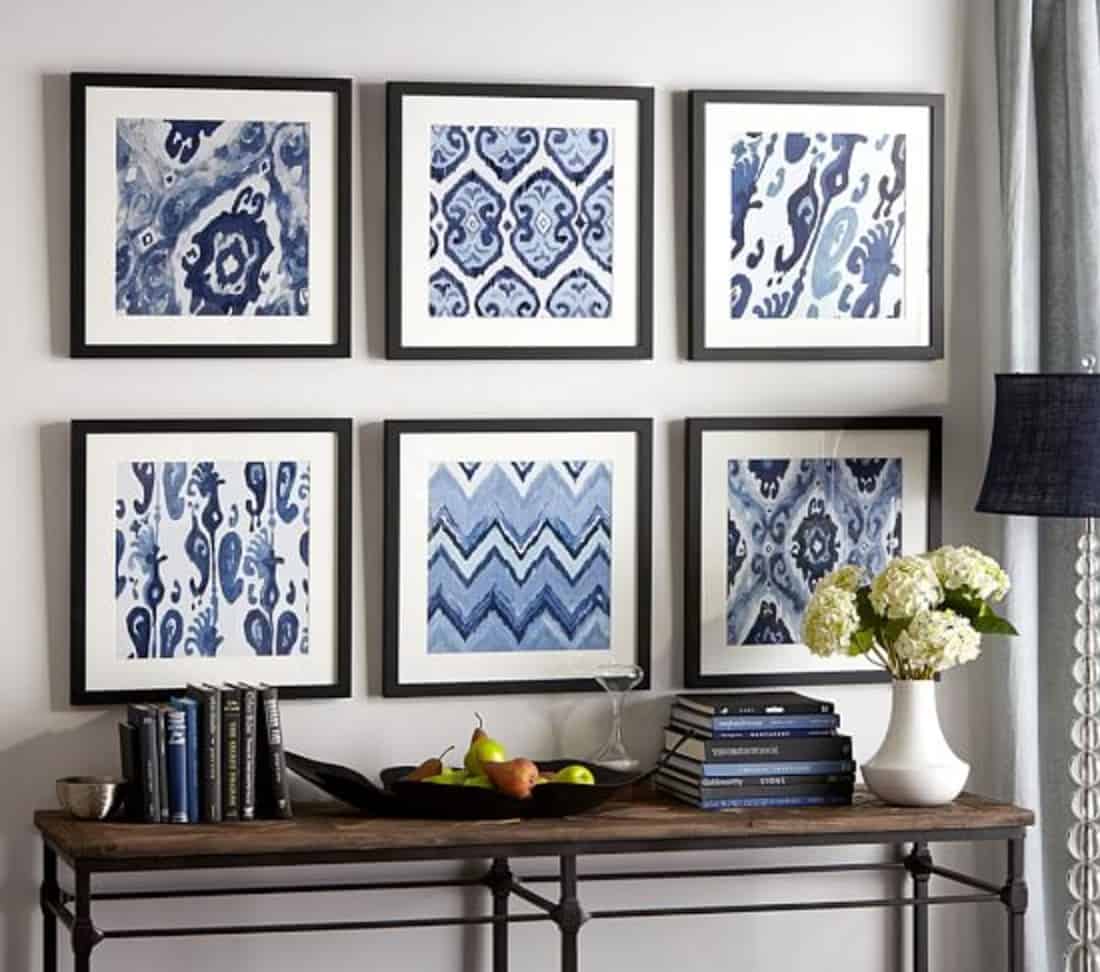 At the end of the day, it's just framed fabric. So I made my own. And I may even prefer them to the PB version!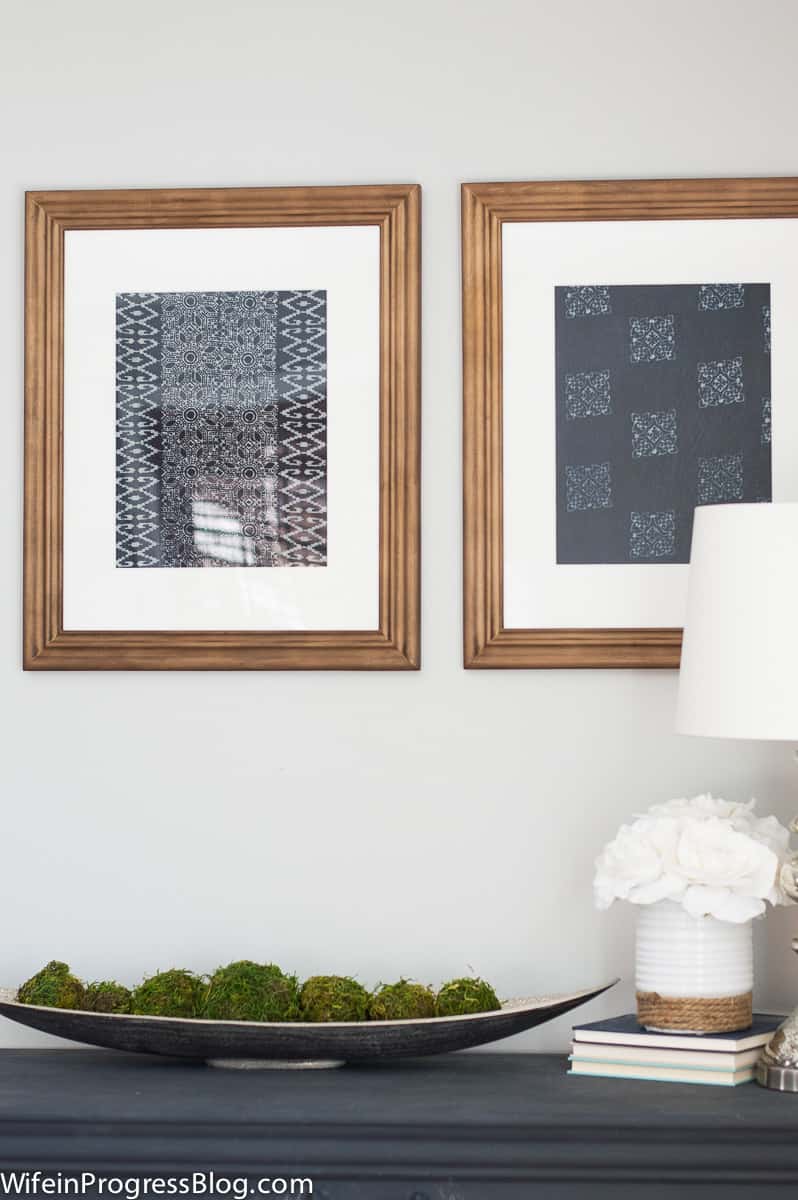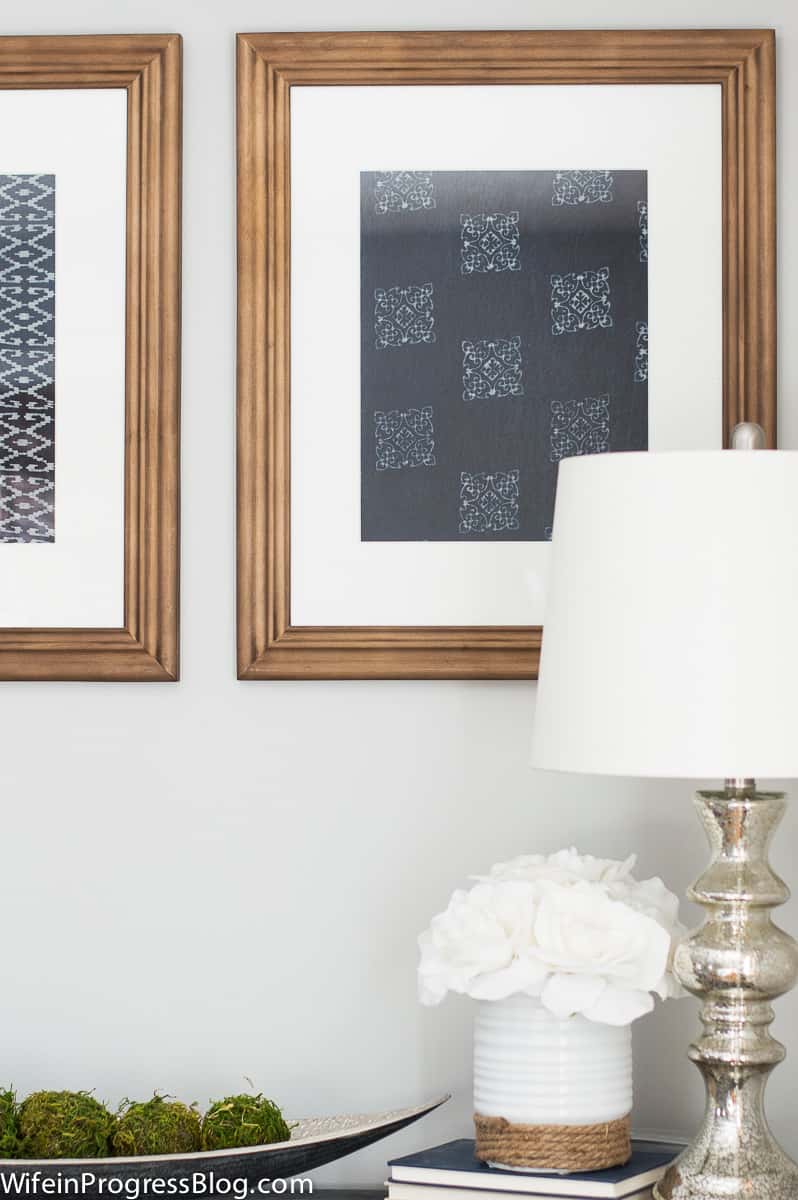 Make Your Own Textile Art
They literally take no effort to make and only cost whatever you spend on fabric and frames. You could easily do a shibori technique on some cotton fabric (think grade school tie-dying but with indigo dye) to create your own custom designs.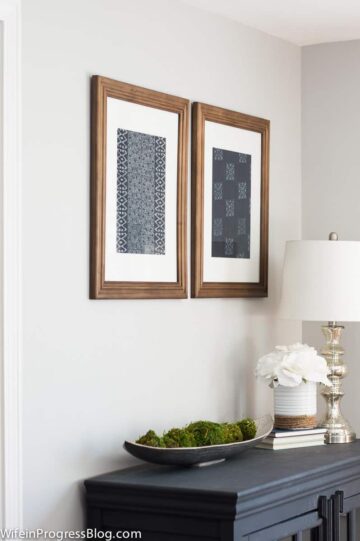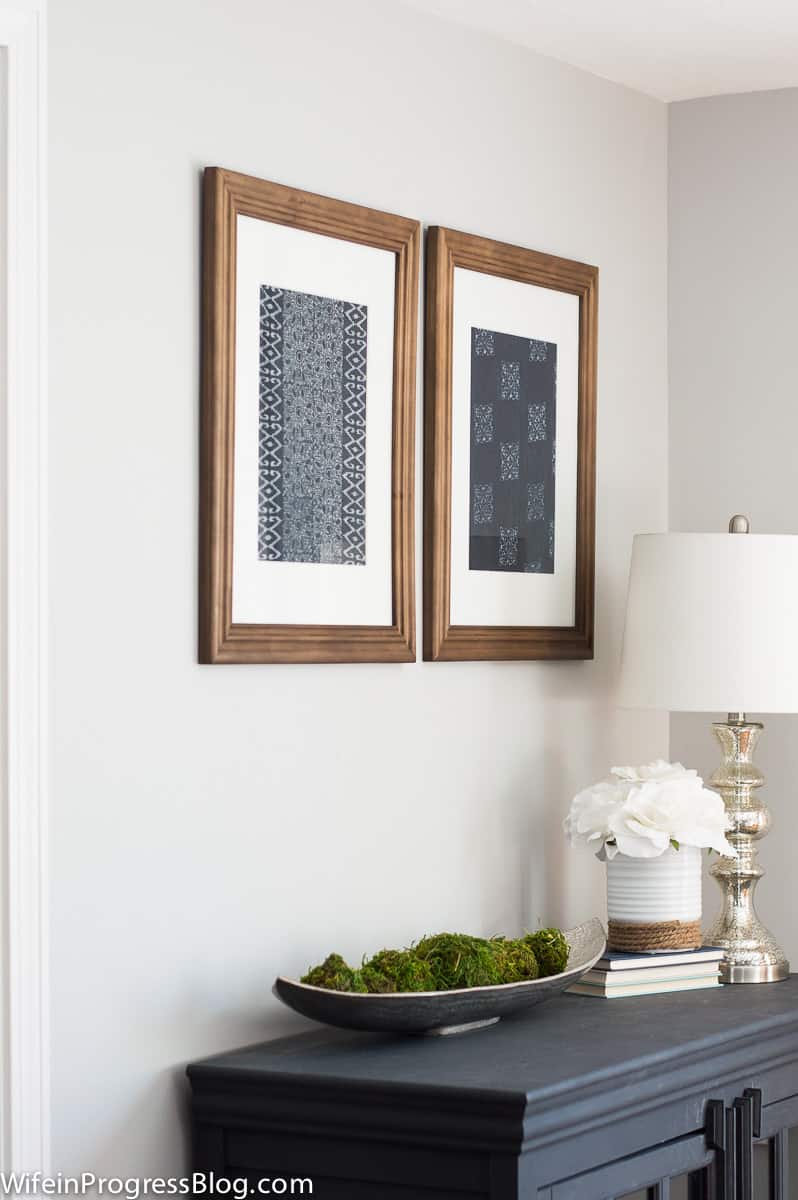 I chose to purchase these pretty pre-dyed fabrics from Etsy (they came all the way from Thailand!). Then, I cut them to size and framed them.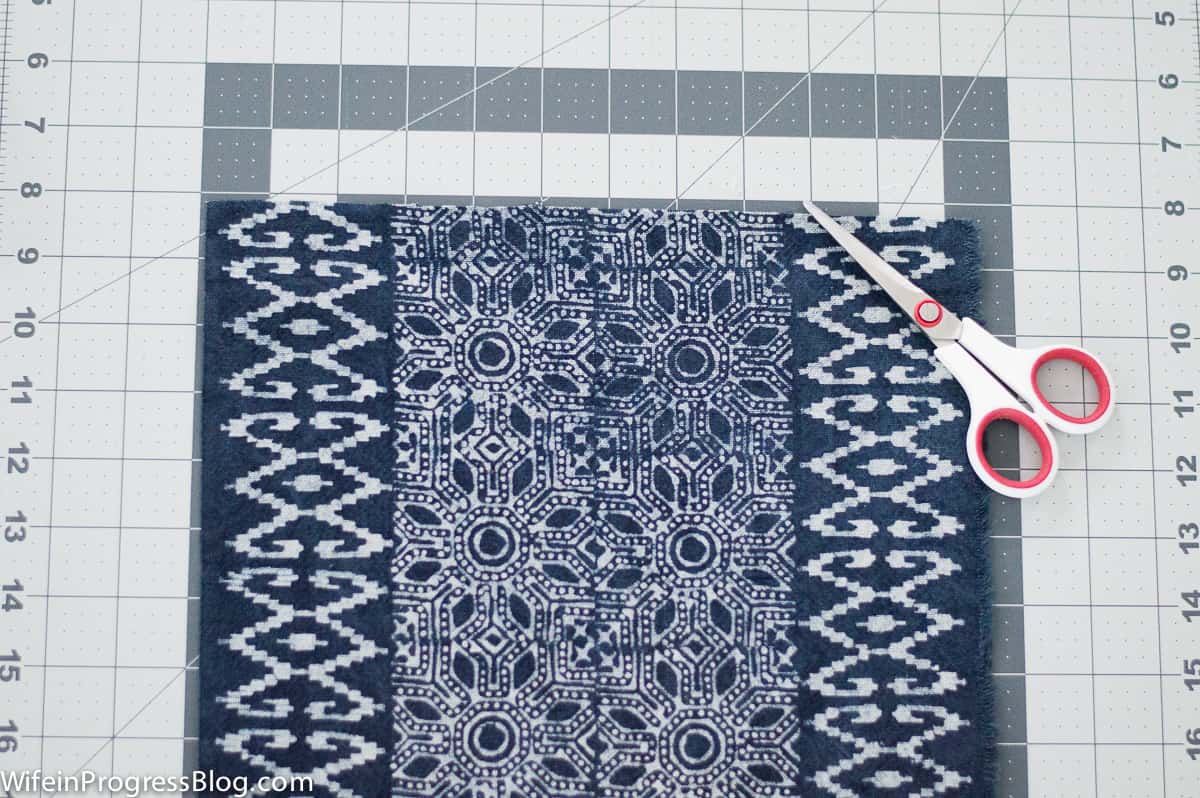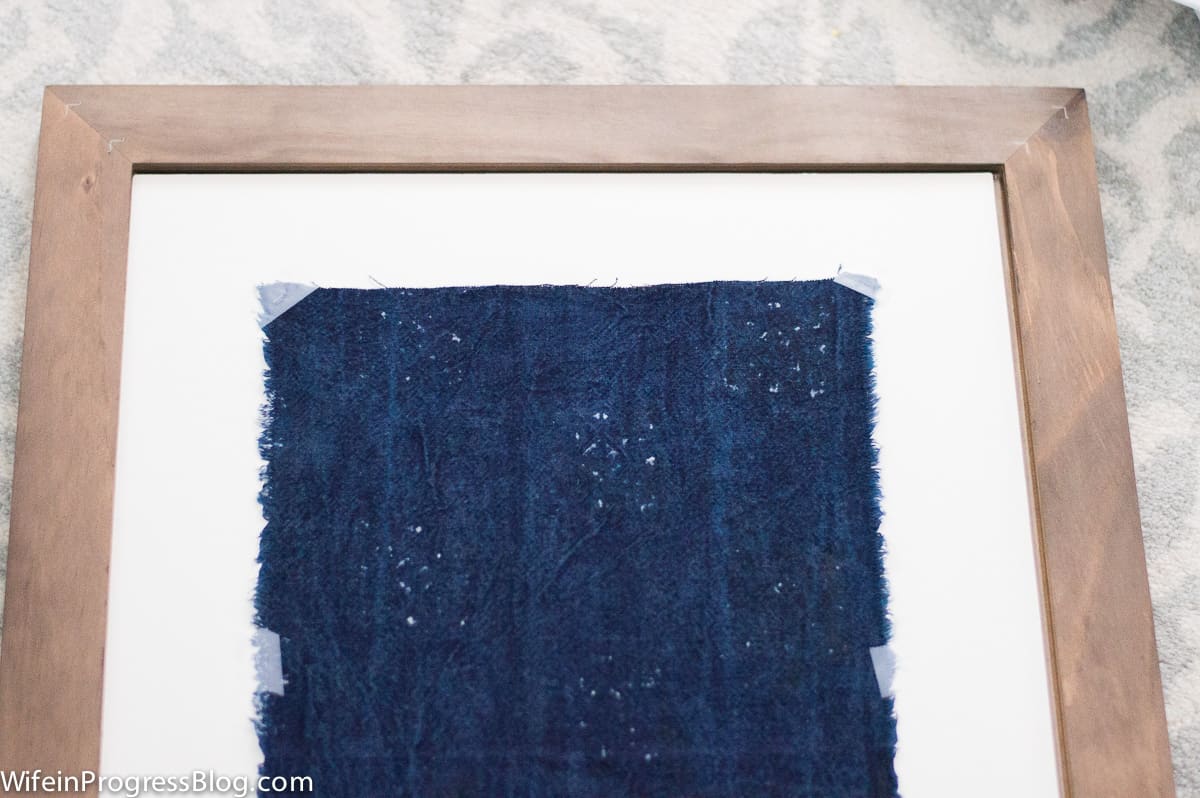 As you can see, all I did was cut the fabric to the size I needed, then taped it to the matte.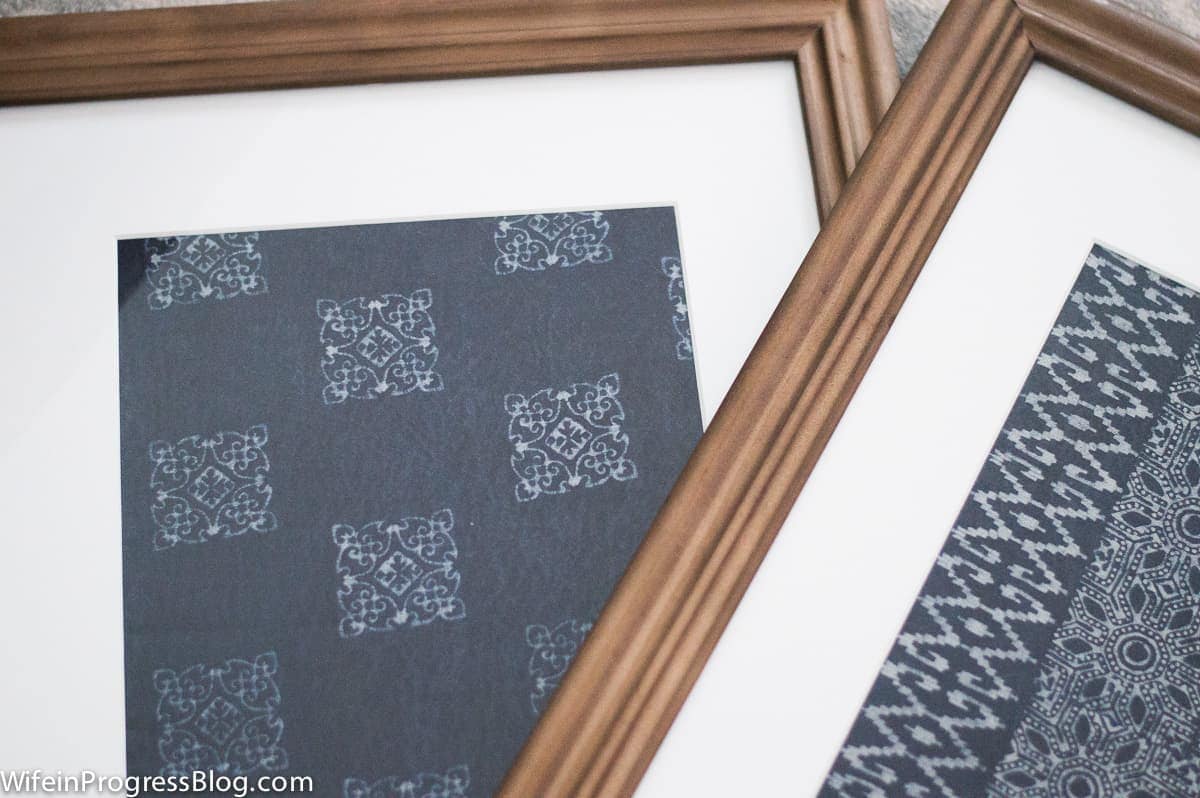 Could there be an easier DIY?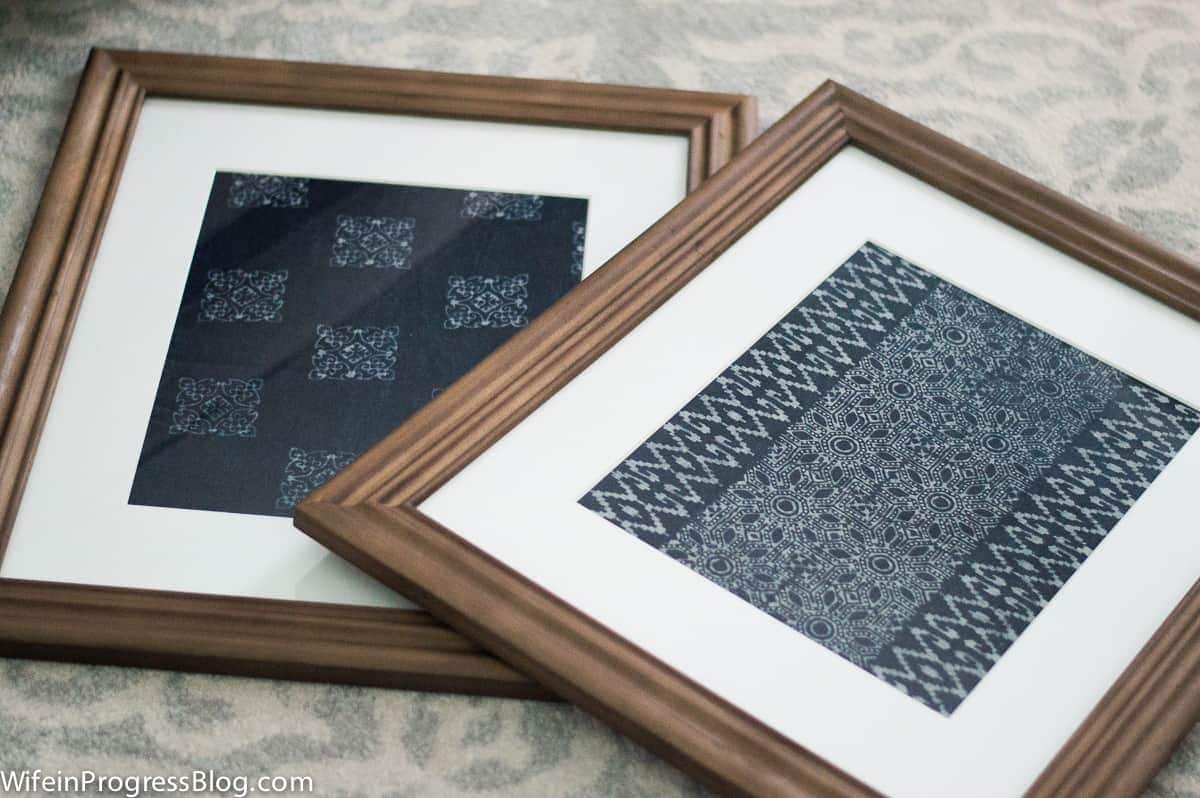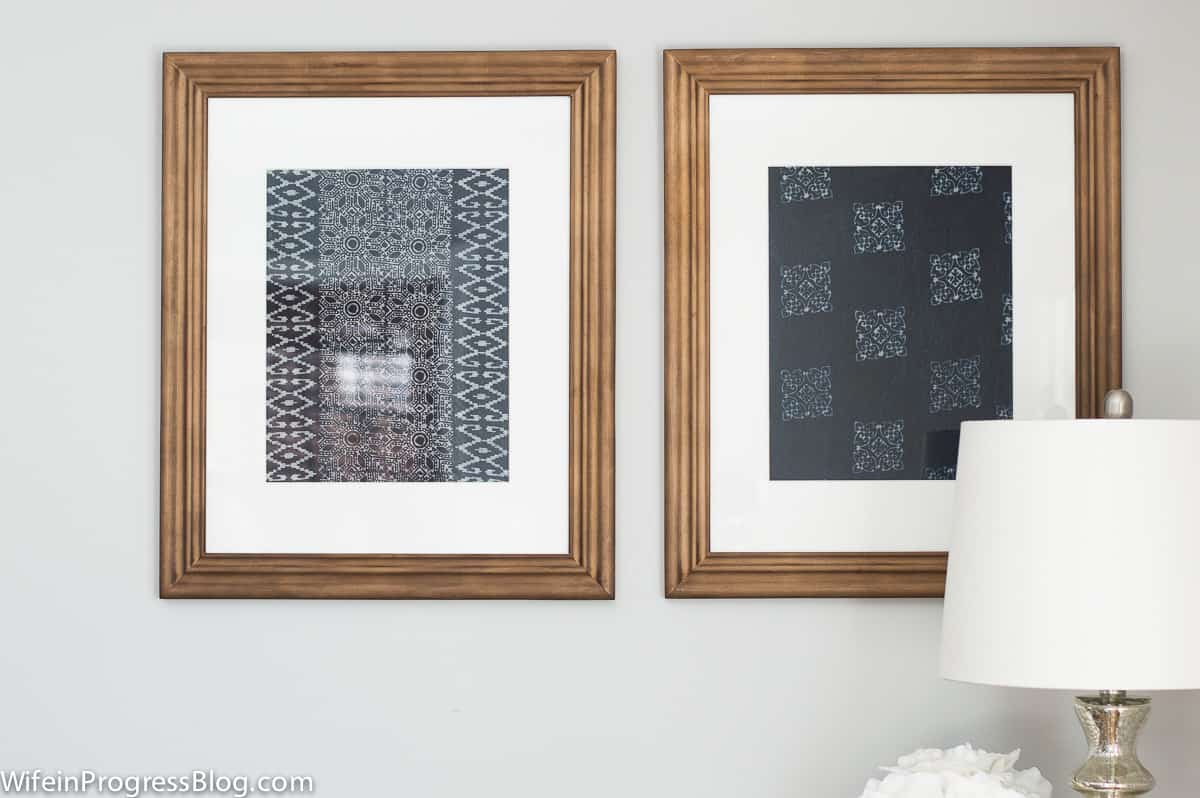 By the way, aren't those frames fab? They have the perfect medium toned color and a matte finish. Love 'em!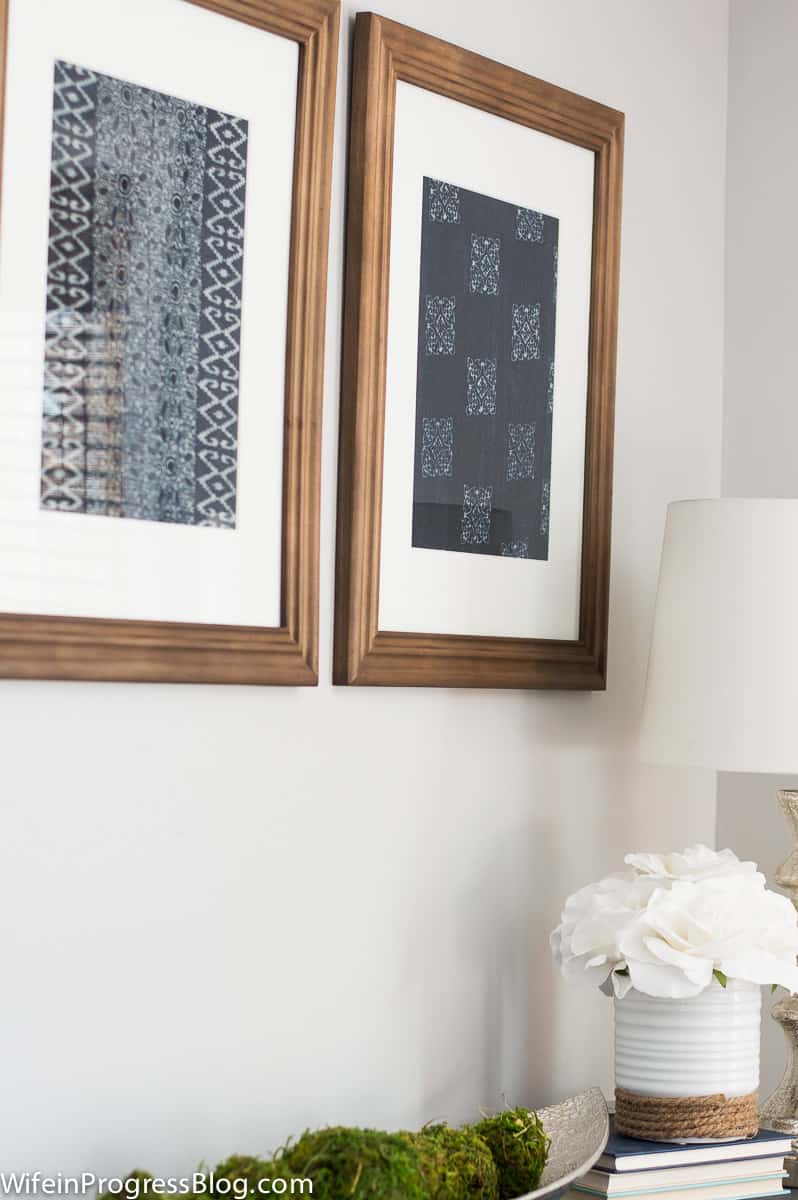 Each piece of art worked out at about $20 – $25 for the frame and $4.50 for the fabric.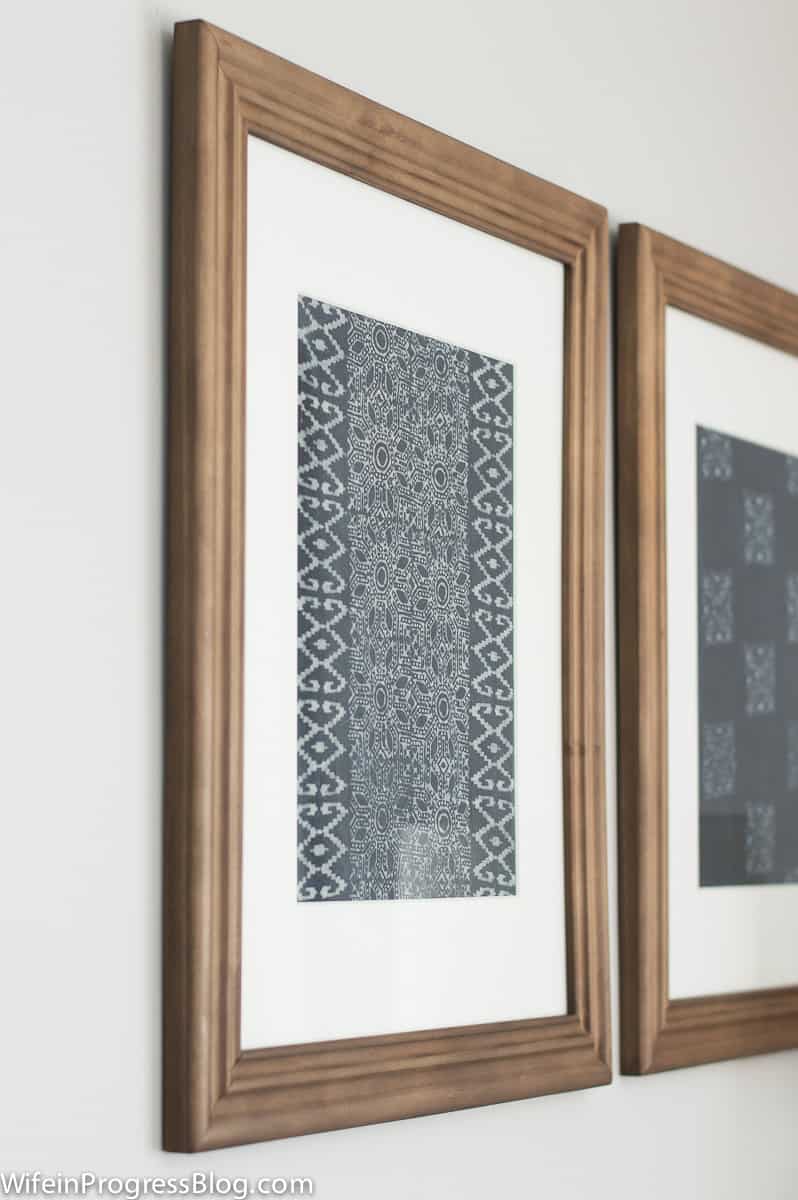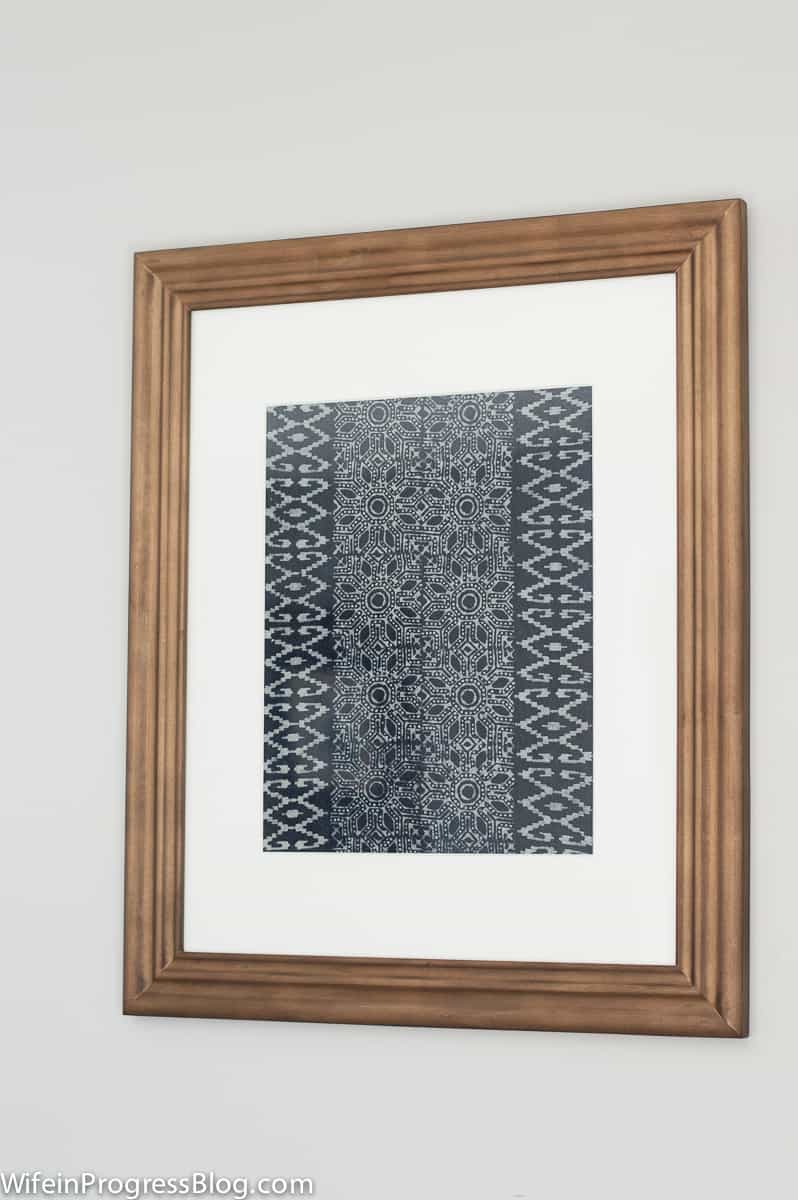 I'm so happy with how they turned out and I think they are the perfect touch to this corner of my living room.

What do you think? Is this a project you'll try? It is endless possibilities – pick a any fabric that complements your existing decor or that adds a pop of color and you're good to go!


*affiliate links included for your convenience*