One of the biggest hurdles for first time homeowners is knowing what to do with their new home. With all the projects that need to be done, it can feel overwhelming and sometimes like there's no end in sight.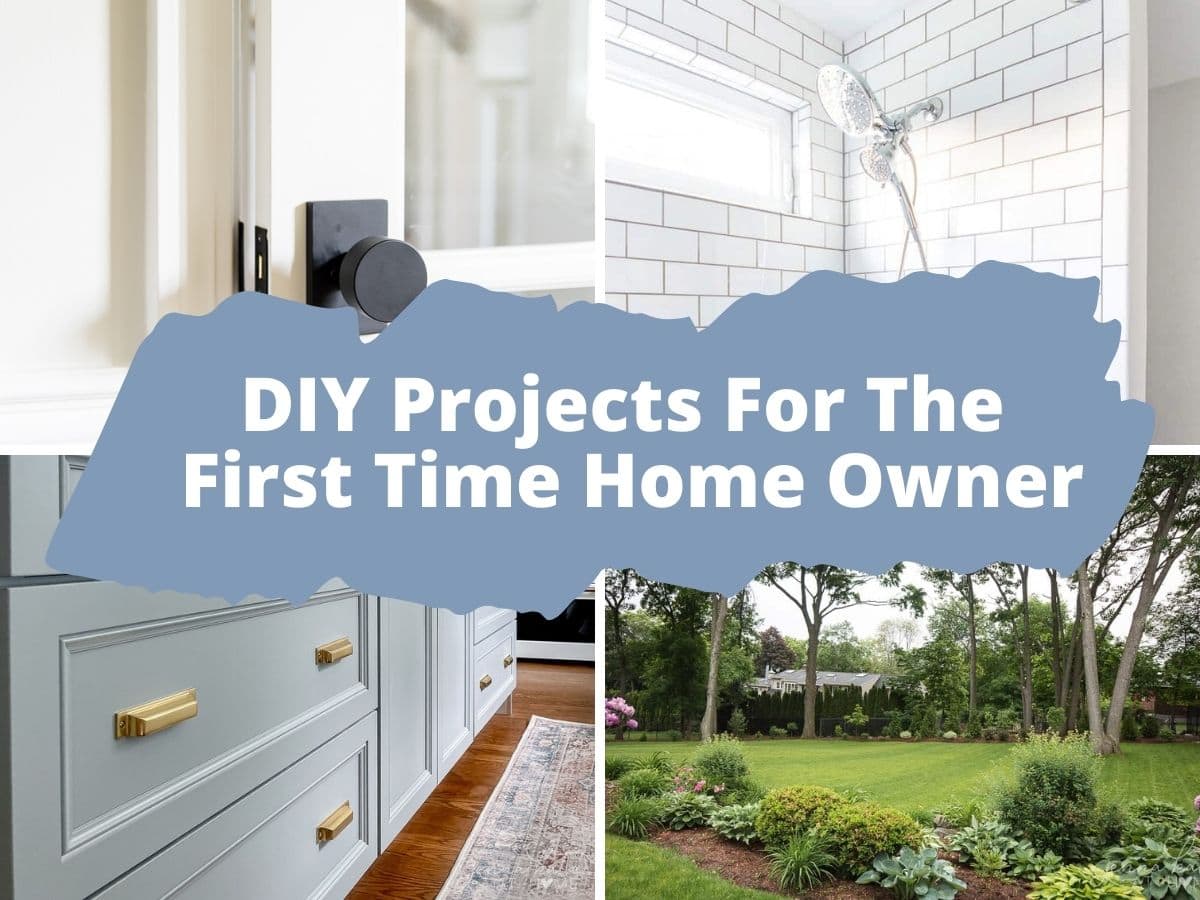 We're here to help! Here are 11 DIY projects that you can complete without having years of experience or spending a lot of money. Have fun improving your new home while saving some cash too!
Paint the cabinets in your kitchen or bathroom.
This is a great option if you're looking to update the look of your space without spending a lot, plus it's easy to do too!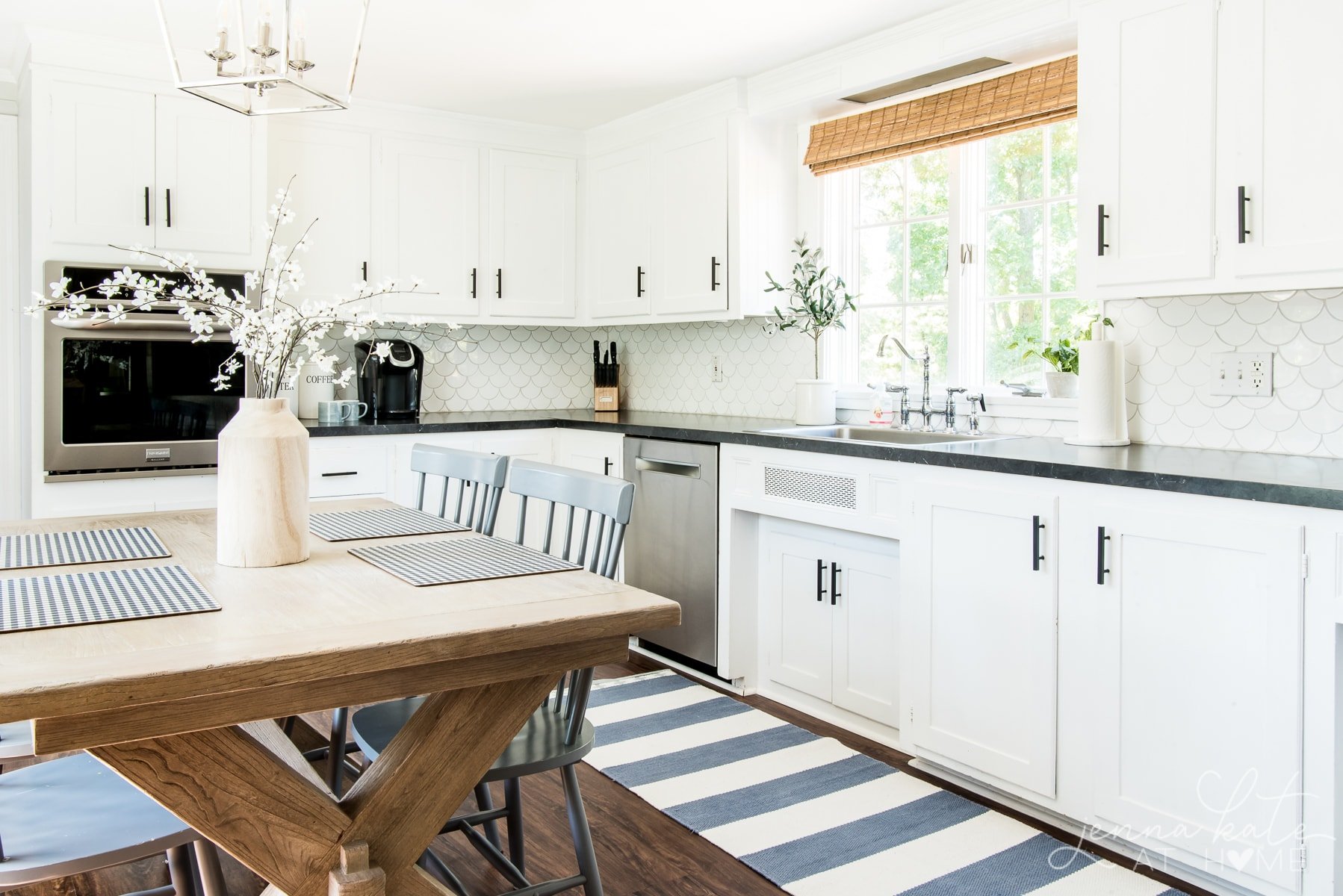 All you need are some paint, brushes, rollers and tape for masking off any areas that don't want painted.
Choosing the correct type of paint is essential when painting cabinets. I highly recommend Benjamin Moore Advanced or Sherwin Williams Urethane to get the job done right.
Install new cabinet hardware in kitchen or bathroom.
Why not replace those cheap builder grade pulls? It's super easy too!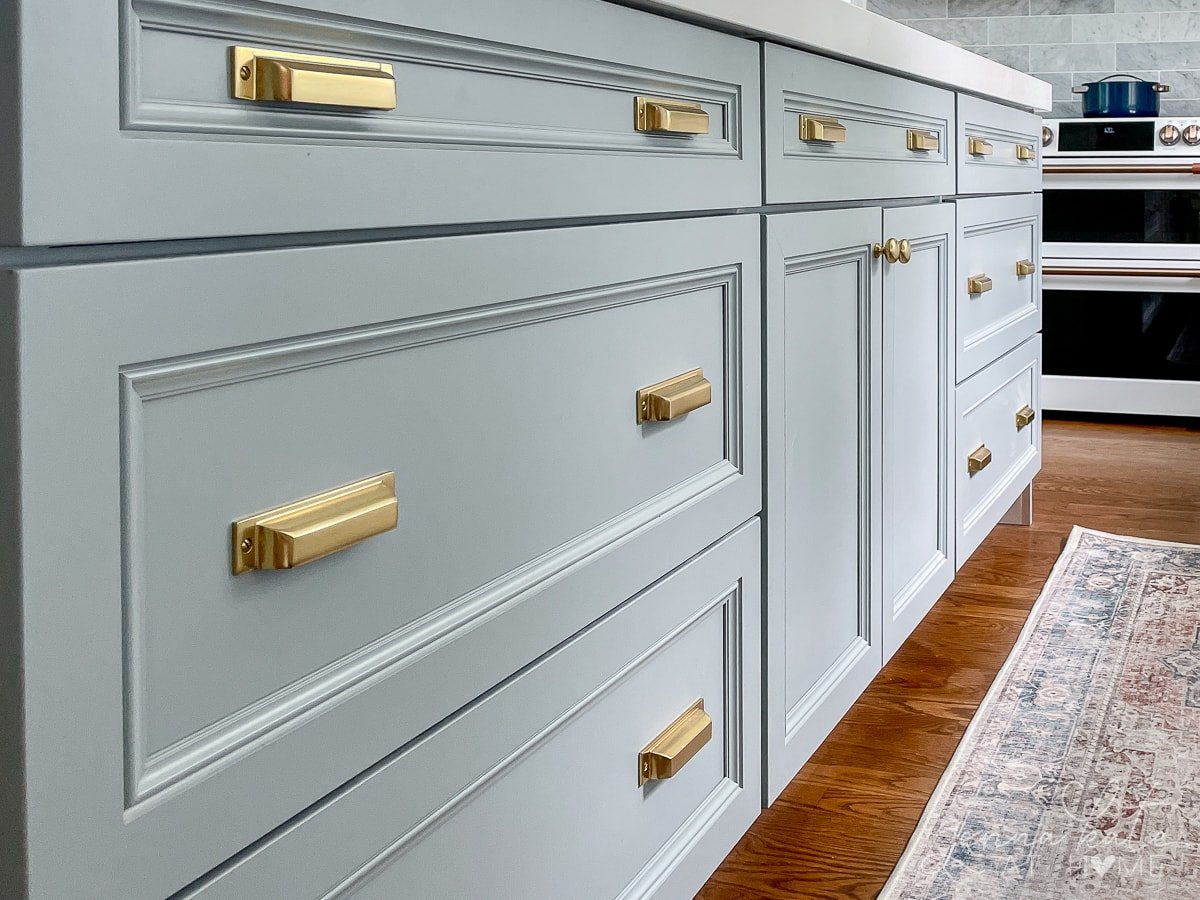 All you need is some knobs and handles from a local home improvement store (Lowe's or Home Depot) and they come in so many different styles now there should be something perfect for any space.
Then just pop off the old ones and put on the shiny new one of your choosing!
Replace basic door knobs.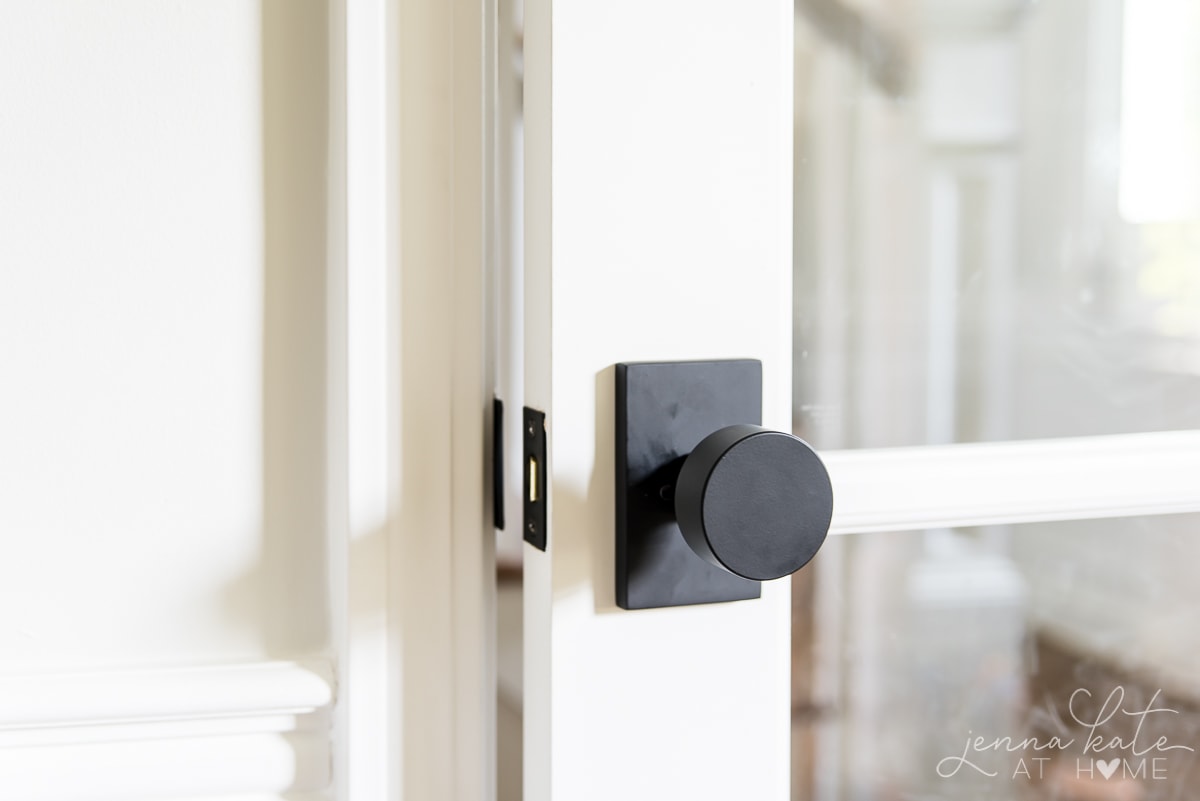 That feeling when you open up your first home? It feels awesome doesn't it? The best way to continue making this house feel like yours is by replacing those builder grade hardware pieces with something new.
This quick and easy project can be done in under an hour!
Replace or install kitchen backsplash.
Is your old, builder grade tile starting to peel away from the wall? Replace it with a new backsplash that will really brighten up your space for you and wow guests when they visit, too!
You don't need any special tools for this one either just some basic supplies like tile, grout, spacers/tiling mats (or just newspaper), sealer & cutting tool such as a snap and score tile cutter (not an expensive purchase but you can also rent one at your local hardware store).
You don't even need to use mastik to adhere the tiles – an adhesive tile mat like Musselbound makes the job mess-free.
Practice on a few pieces of tile first (so that you can get the hang of it) and you'll be good to go!
Repaint your front door.
A fresh coat of paint is just what the doctor ordered! Painting your front door will add instant curb appeal and personality to your home. You can choose to paint your door with a vibrant color that really pops, or stick to something a bit more traditional.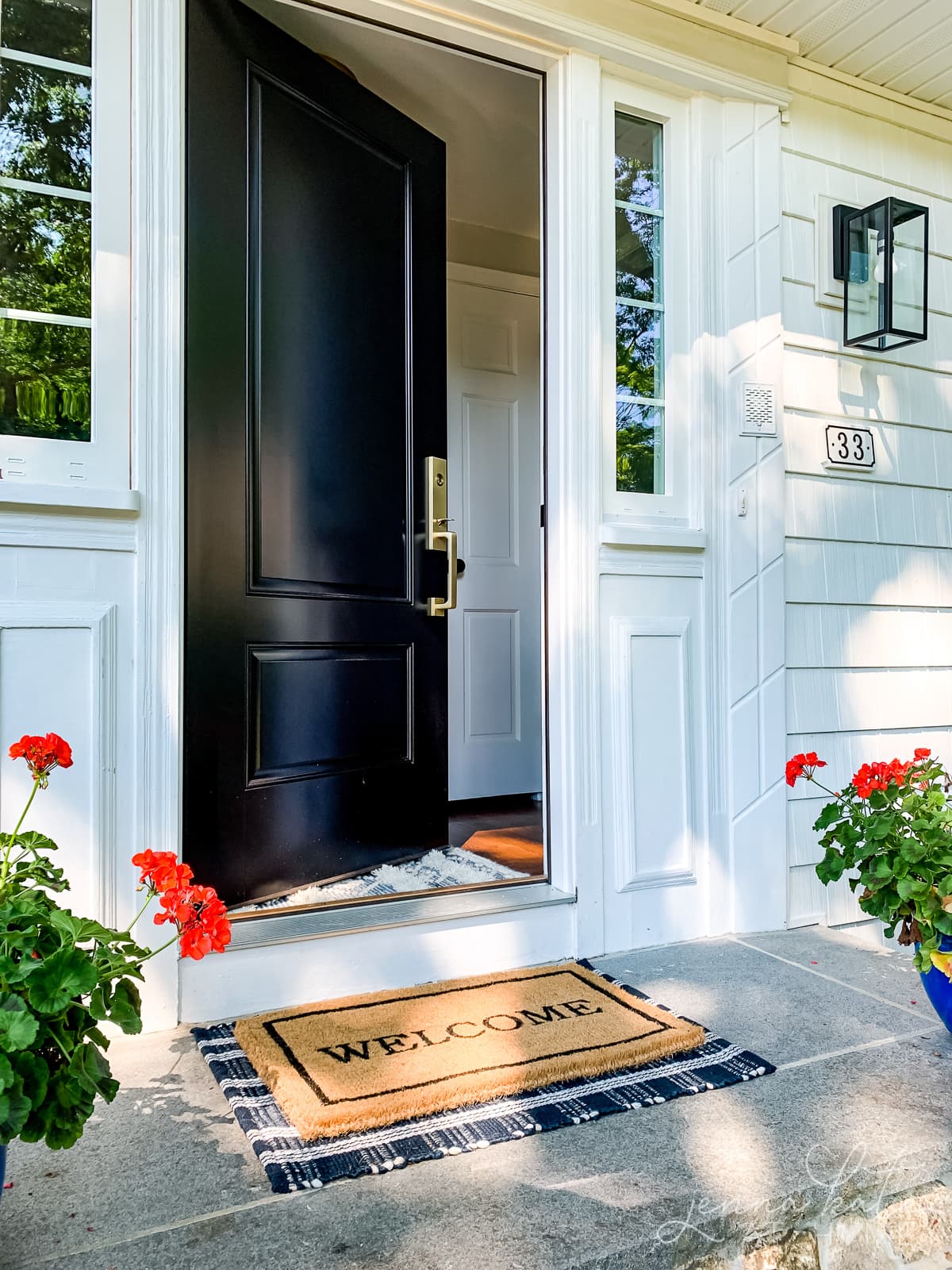 You'll need some supplies like primer, a ladder or step stool for easier access (depending on how high your door is), plus a quart of exterior grade paint.
Install new light fixtures.
Replacing builder grade light fixtures (I'm looking at you boob lights!) is a sure-fire way to improve the look of your new home. It may seem like an intimidating task for a DIY project, but it's actually very simple once you take the necessary precautions.
Turn the lights off at the circuit breaker, double check that they are off, then remove the existing lights. Pay attention to how the original light is wired (I like to take a photo) and install the new light the same way.
Work on your landscaping and curb appeal
Improve curb appeal after landscaping by clearing out overgrown bushes, planting flowers and installing a new mailbox. You don't need any special skills to complete these tasks either!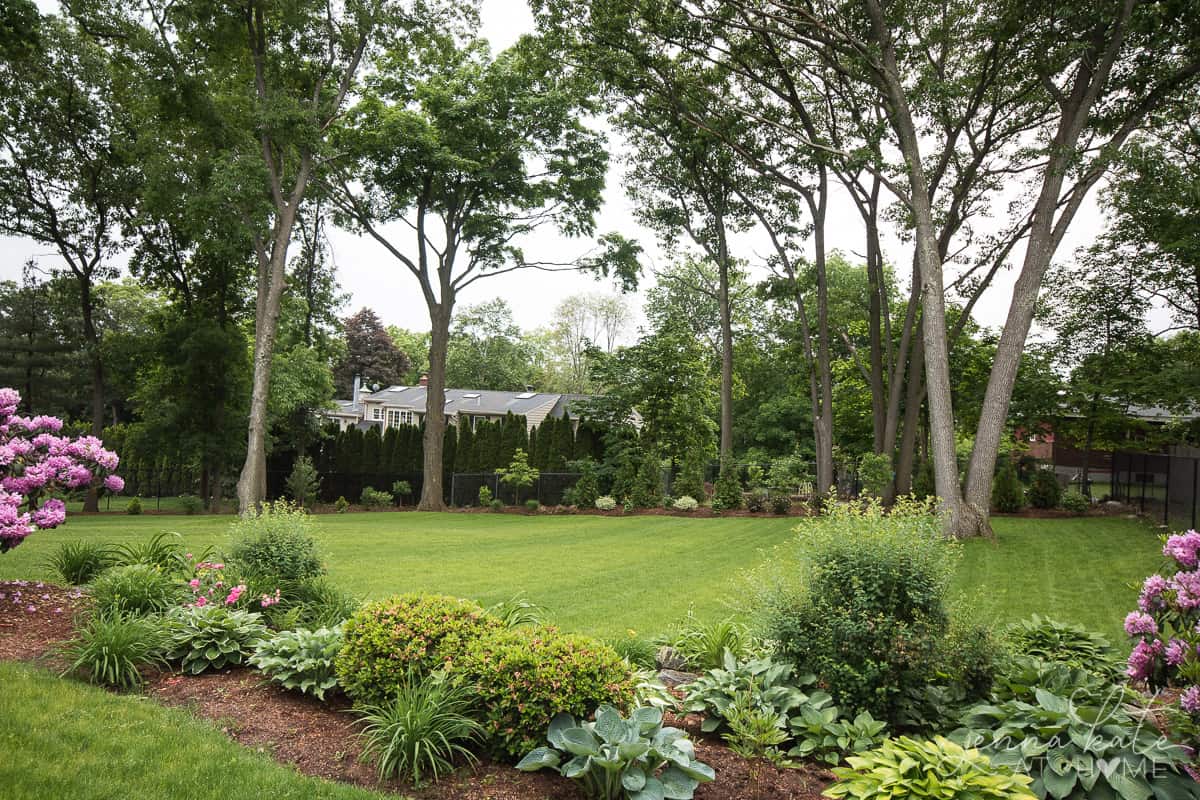 All you'll need is tools like clippers for trimming the bush (depending on how much work needs to be done), shovels for digging up dirt if you're making beds for plants, a rake and hoe.
A fresh layer of mulch will add the perfect finishing touch and help protect your new plants and flowers.
This will make your property more welcoming from the street while adding character in the process too!
Clean and seal grout lines around bathtub/shower area.
These are one of those things that just gets ignored until it becomes impossible to ignore anymore because they get so bad… but this project doesn't have to be daunting even though it might seem complicated at first glance with all the different steps.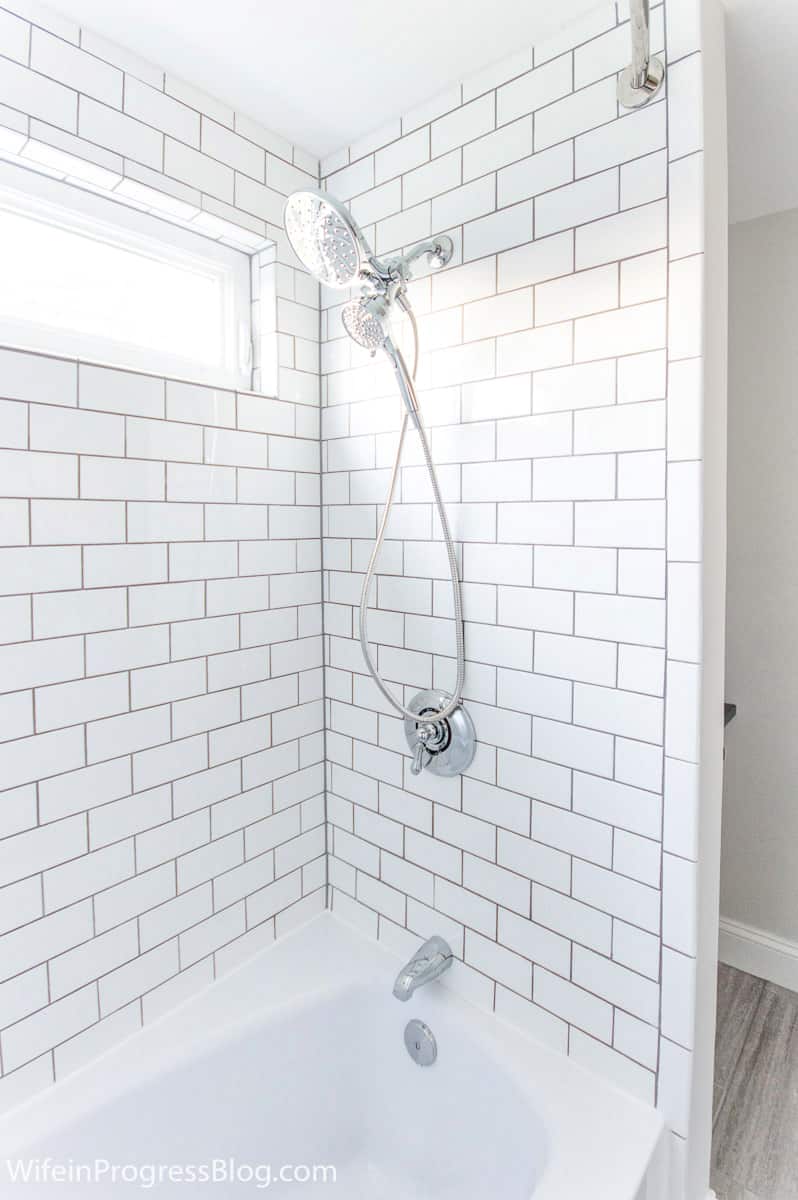 Using a toothbrush and dish soap, scrub all the dirt out of your grout lines that have been neglected for months or years (depending on how often you clean).
Install new shower head.
With just one quick trip to Home Depot, this is an easy project anyone can do! All you need are pliers to disconnect the old hose from your current head, then thread it onto the new one and tighten firmly with those same pliers plus some pipe tape in case there's any leaking when finished.
That's it! You're done and ready for a refreshing bath now!
Replace builder grade outlet covers.
It doesn't take much for these things to start looking old, dirty and stained after years of neglect but don't worry because this is an easy DIY project, too.
All you need are some new outlet plates from Home Depot or Lowe's plus that trusty screwdriver again for unscrewing the old and replacing with the new.
Install window blinds or curtains.
This might seem like something only people who are very creative can get away with but that couldn't be further from the truth! It takes minimal time and cost, again making this one of those perfect beginner projects that doesn't intimidate. Plus think of all the design possibilities!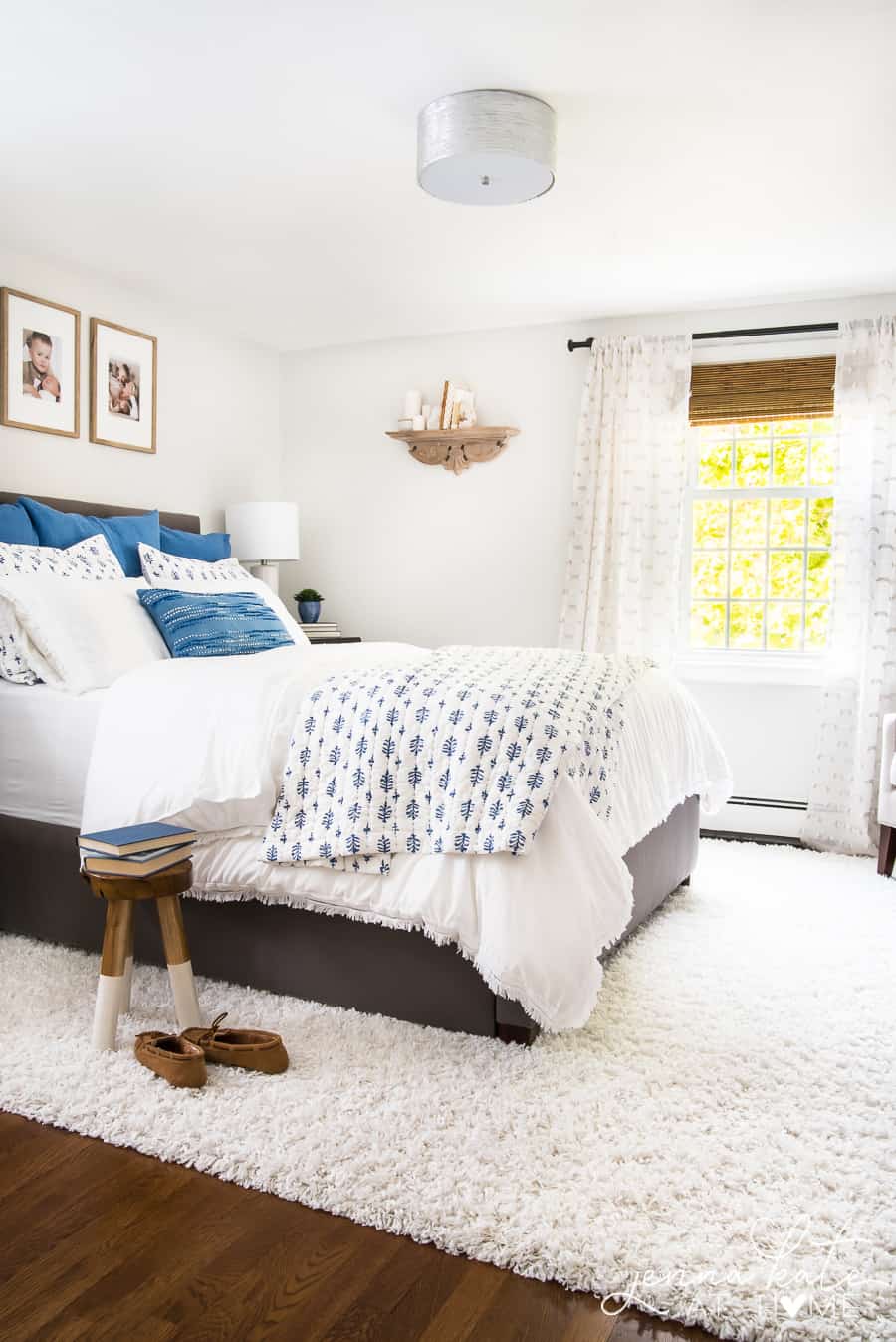 Most blinds are installed with two metal clips that just need to be screwed to the inside frame of your window, while curtain rods are even easier to install. Just remember to hang rods high and wide, to make your room appear larger.
Other Post You May Like