These DIY cardboard gift tags add a natural look to Christmas gifts and take only a few minutes to make with any cardboard you may have on hand.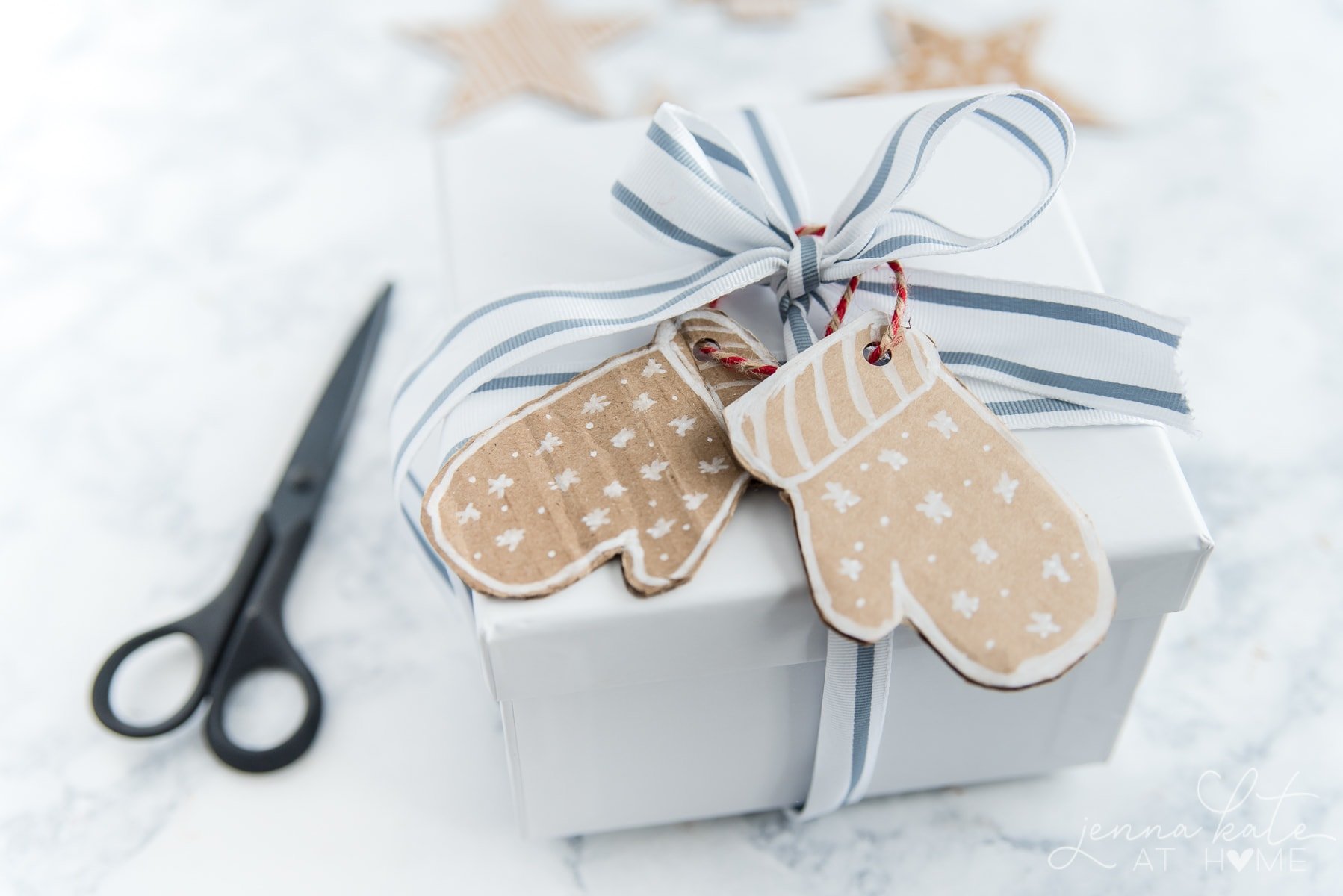 Make Your Own Gift Tags For Free
Every Christmas, without fail, I forget to buy gift tags. For some reason, I always assume I have some left over from the one year that I did remember to stock up. Because supplies of everything are low in stores this year, when I finally dragged myself to Target this week, they were already completely sold out.
Necessity is the mother of all invention, and that is exactly how this cute little Christmas craft came about. I knew I wanted natural style gift tags, something with that sort of Scandinavian, minimalist feel to them. And so my cardboard cut-out gift tags were born.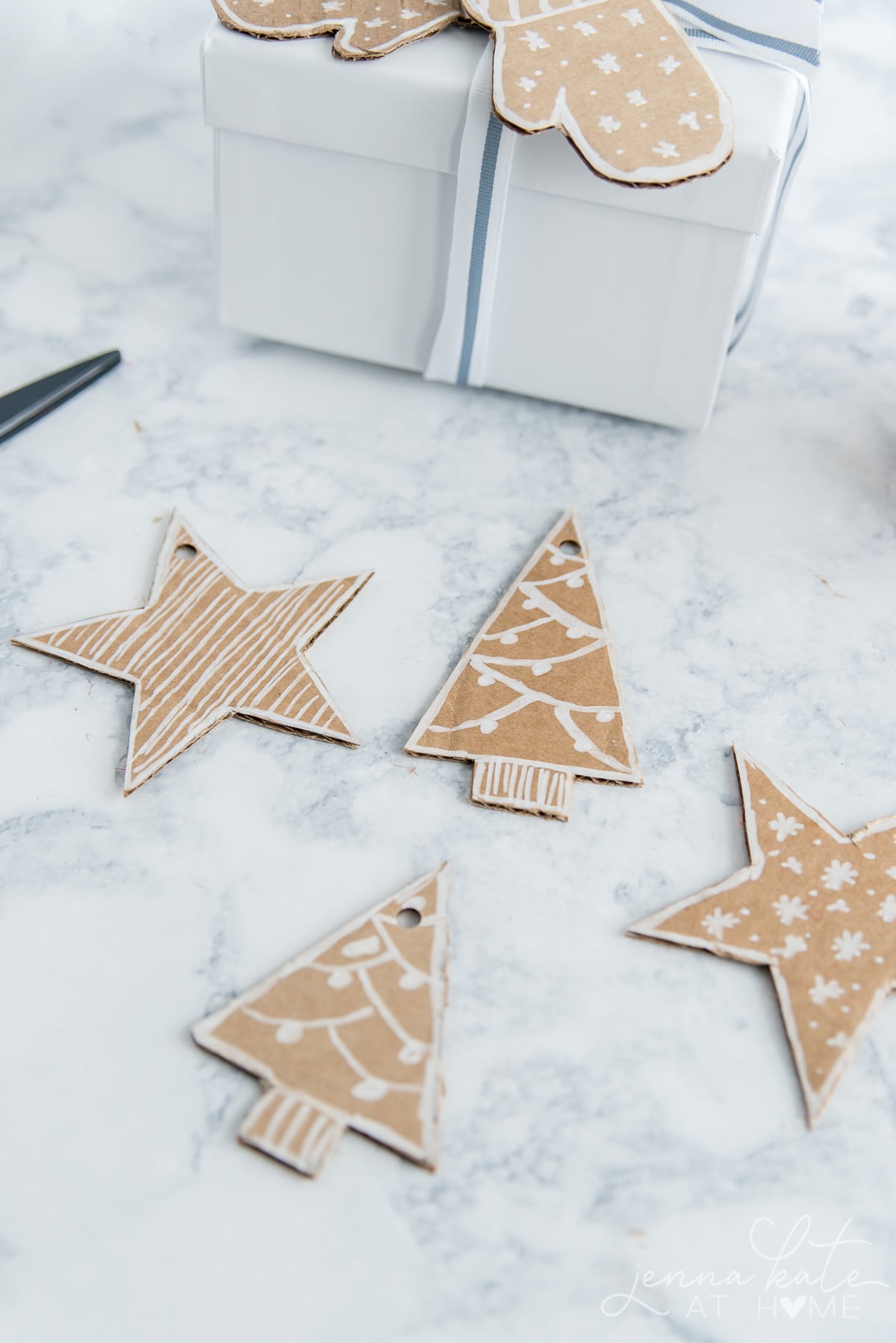 These are completely free to make! Isn't that awesome? And I honestly think they look better than so many of the tacky gift cards available in stores!
How to Make Your Own DIY Christmas Gift Tags
You don't really need a tutorial because these are beyond simple, but here it is anyway:
Draw: Draw up a design, either freehand or using something like a cookie cutter.
Cut: Cut out the gift tag shape as carefully as possible.
Decorate: Add some decorations and an outline with a white chalkboard marker.
Punch a Hole: Using a hole puncher, punch a hole and attach it to the gift with some string or ribbon.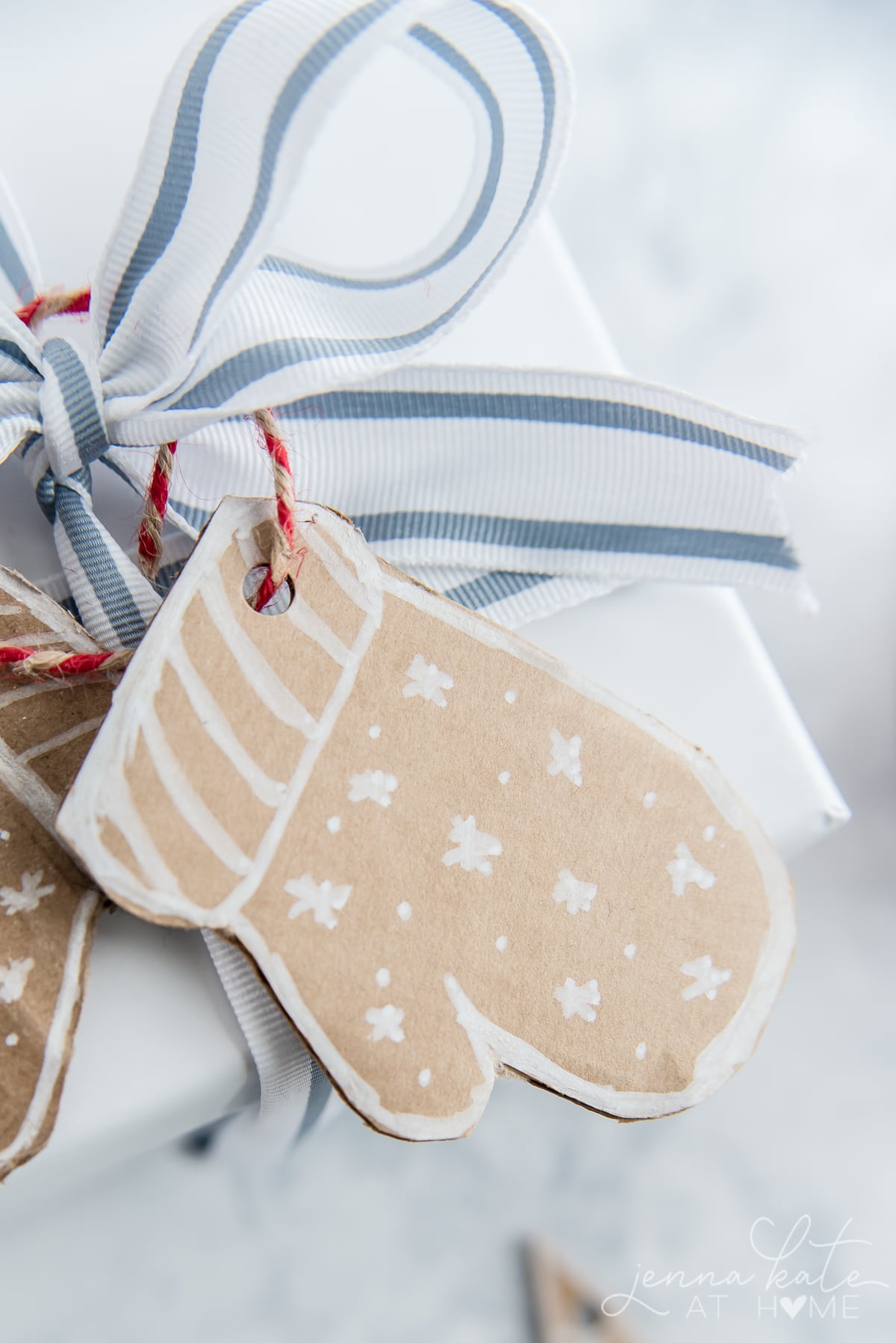 Watch Me Make Them!
Watch this reel from my Instagram account to see just how easy it is to make these gift tags! Then follow me for lots of other great ideas!
Other Christmas Ideas You'll Like