Join me today as I, along with 33 other bloggers, share our Christmas ideas for the home.
Christmas Ideas For The Home
Hello! I'm so honored today to be hosting 33 other amazing bloggers as we celebrate being Home For the Holidays.  I'm excited to share my home all decked out for Christmas with you. Hopefully some of my Christmas ideas for the home will inspire you as you decorate your home, too.
I've already shared a few areas of my home decorated for the holidays, including the Blush Pink & Gold Christmas tree in my living room and my simple decorating ideas for the kitchen. Today it is the turn of our basement family room, plus I can finally share my finished living room mantel!
To tie in with our navy couch, this year I decided to decorate our basement tree with white ornaments accented with navy blue ribbon. It ended up having a coastal feel to it that I love!

This post contains affiliate links for your convenience

I already owned all the white ornaments and then just added the ribbon and these pretty flickering LED candle lights. 

They individually clip on to the tree so you can strategically place them or use them in any other of your Christmas decor like a centerpiece, too!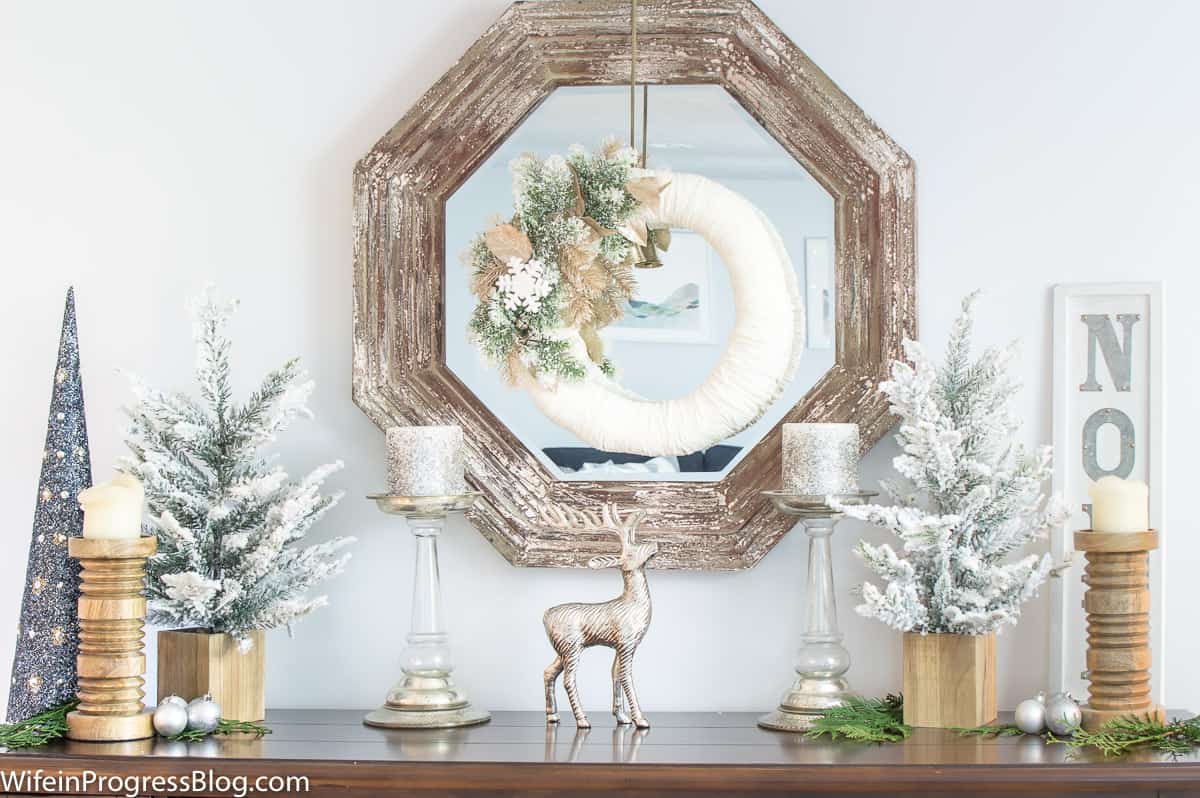 The buffet is simple decorated with my new favorite flocked trees, a DIY wreath from a few years ago and a few other simple touches.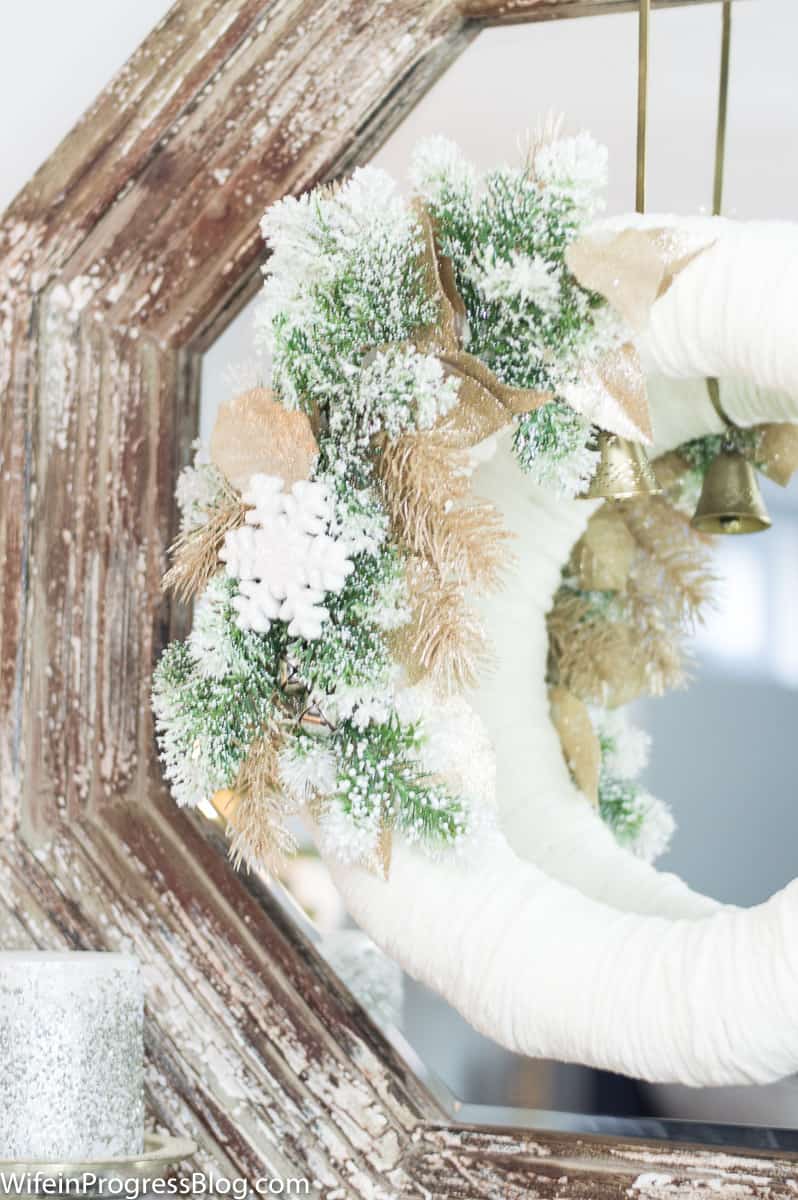 This wreath was actually featured in Country Sampler's Christmas Decorating 2017. It's still holding strong three years after I made it (although I think it has lost a snowflake along the way!).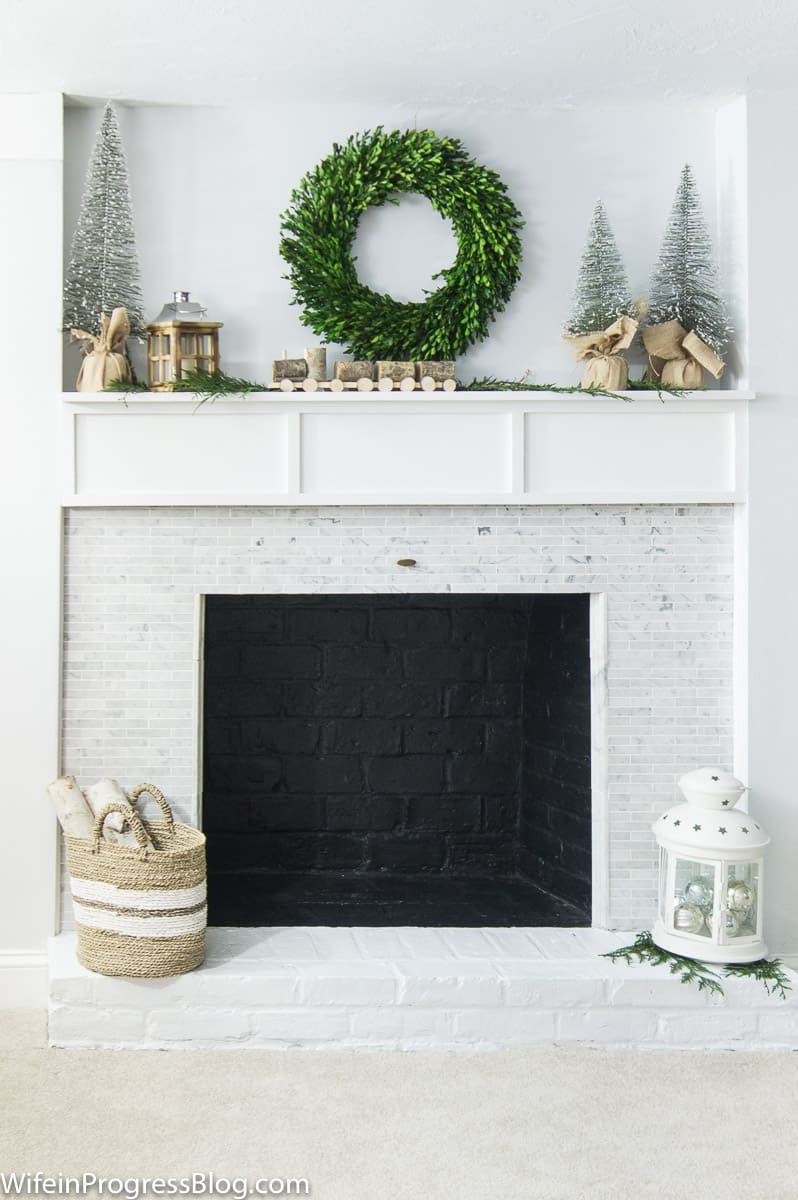 I also decided to keep our mantel pretty simple. With a three year old running around down here, masses of artificial garland that can easily be pulled down are not an option! These decorations are out of his reach but still add a festive touch.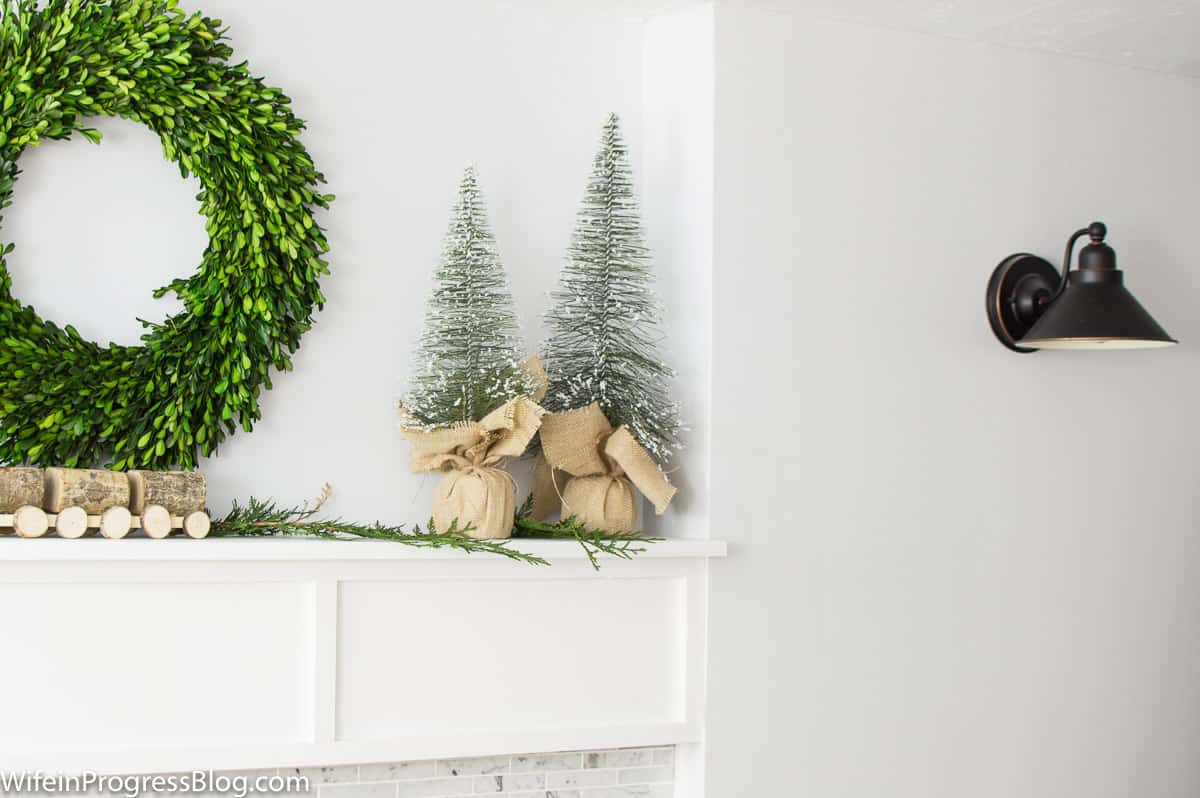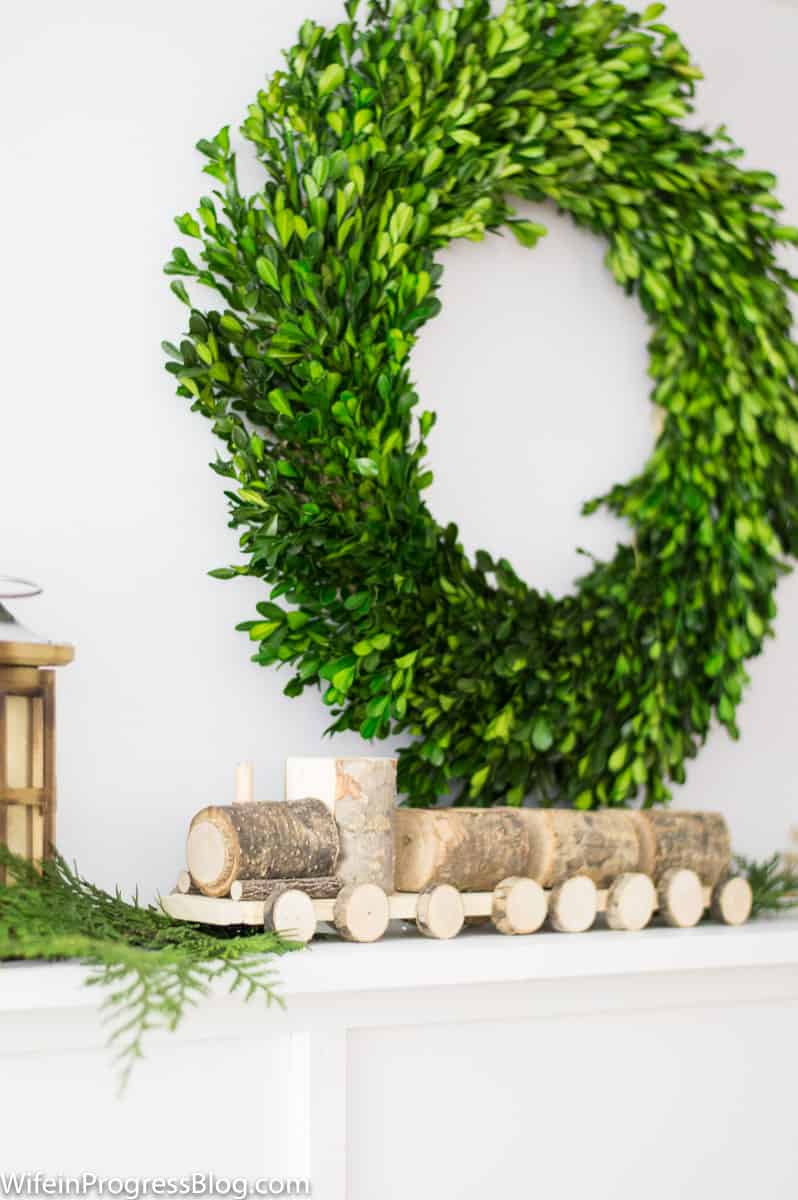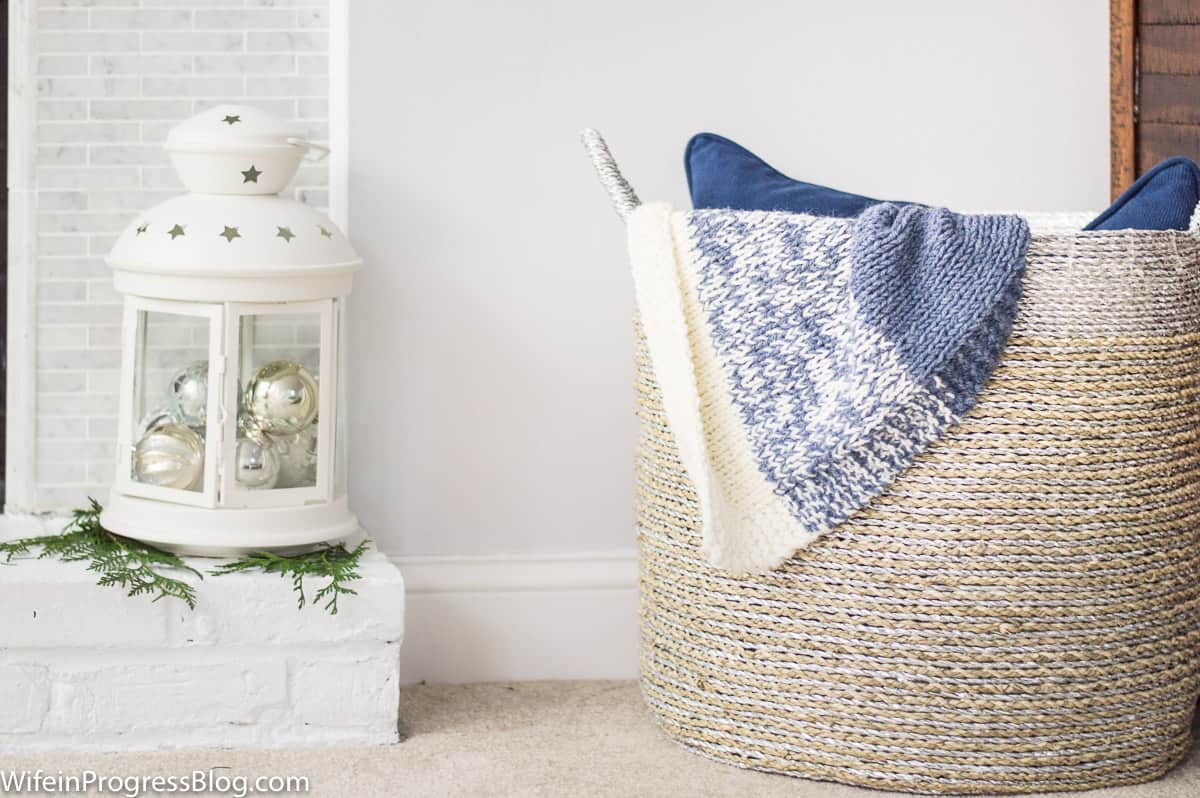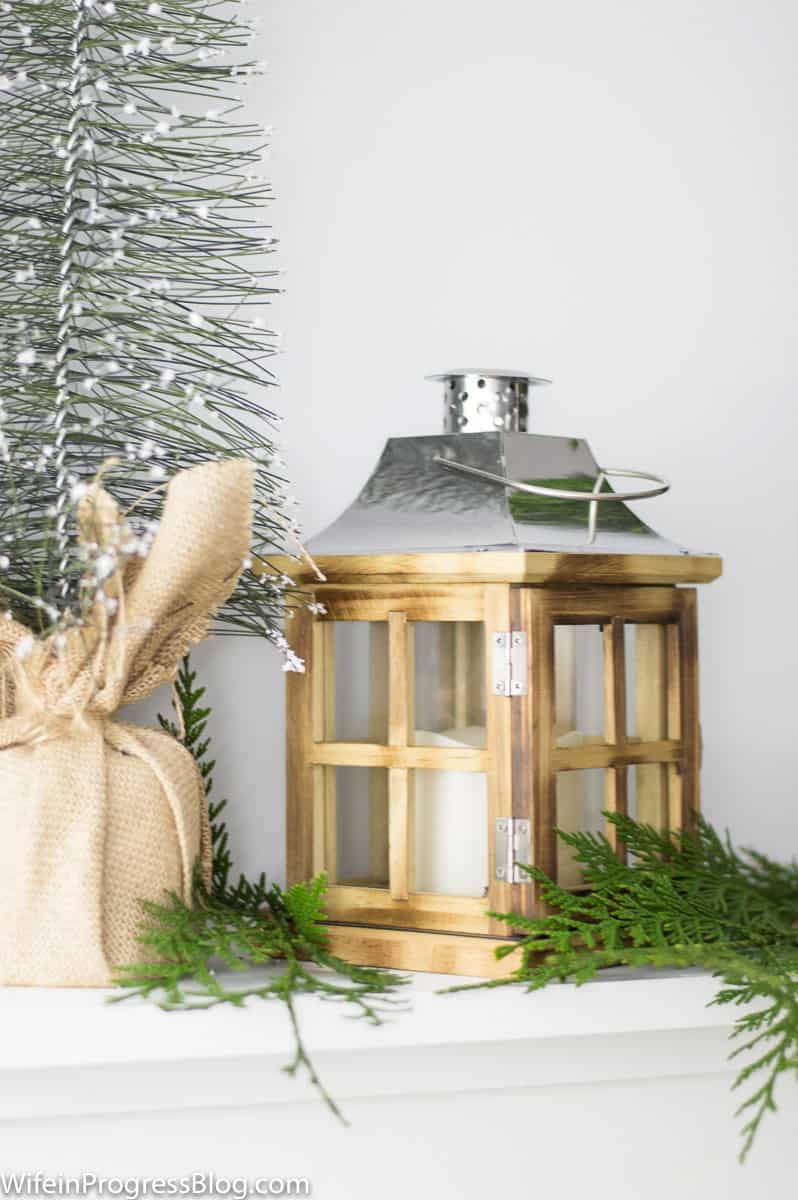 This room underwent quite the transformation last year when it was completely gutted and renovated. It's such a warm and bright space now compared to the dark and dirty space it previously was.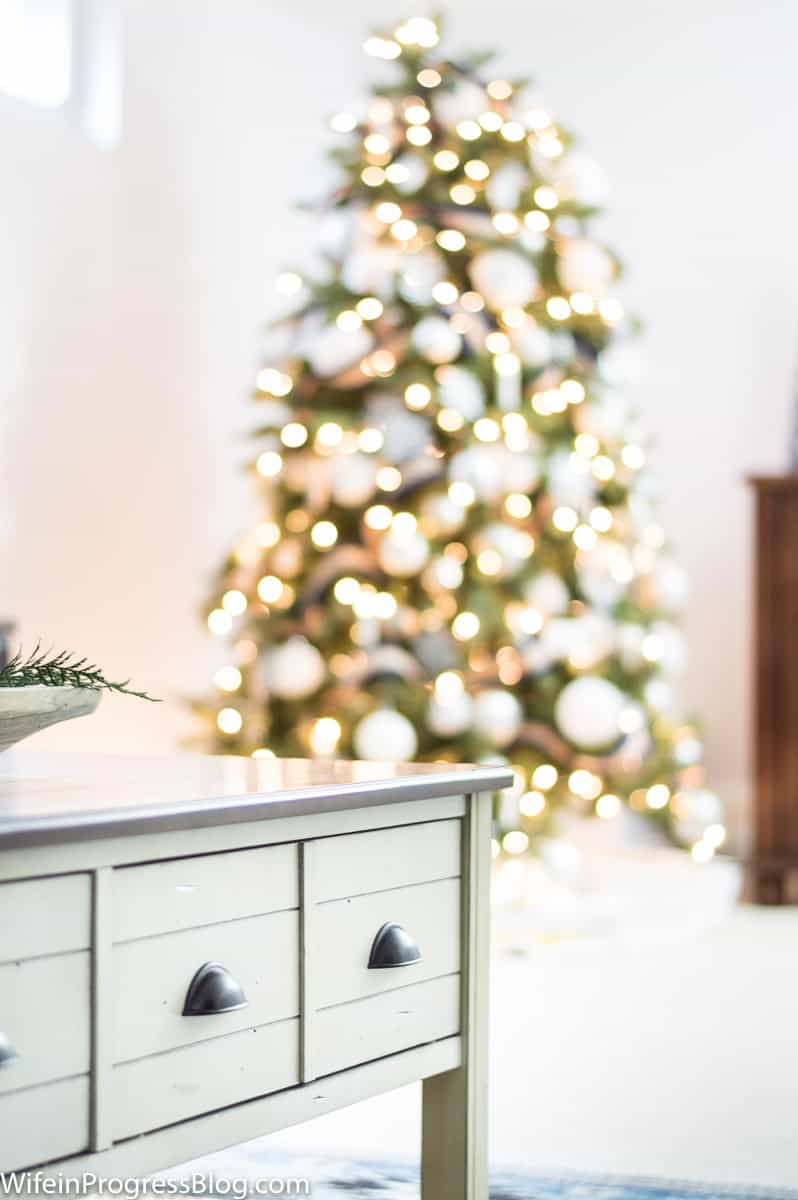 While the navy blue couch is my favorite item in the room, this Raymour & Flanigan coffee table comes in a close second. I just love the little drawers with the cup pulls!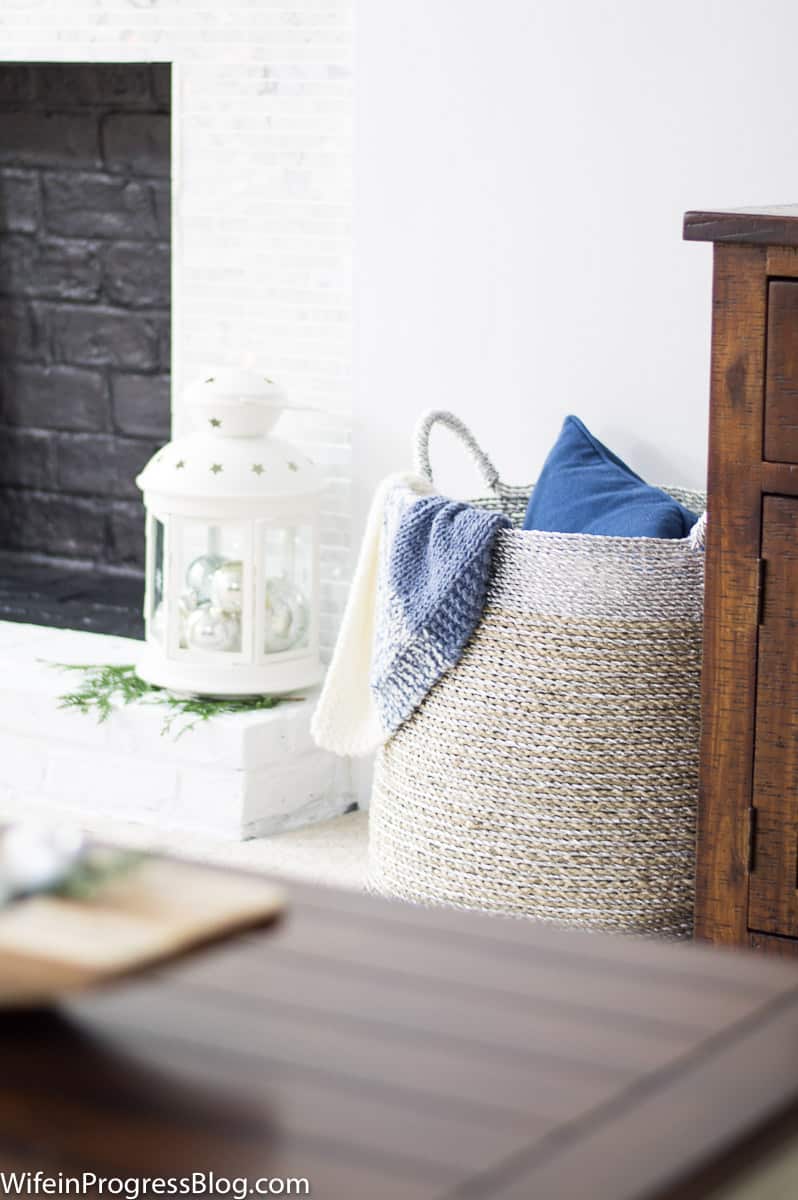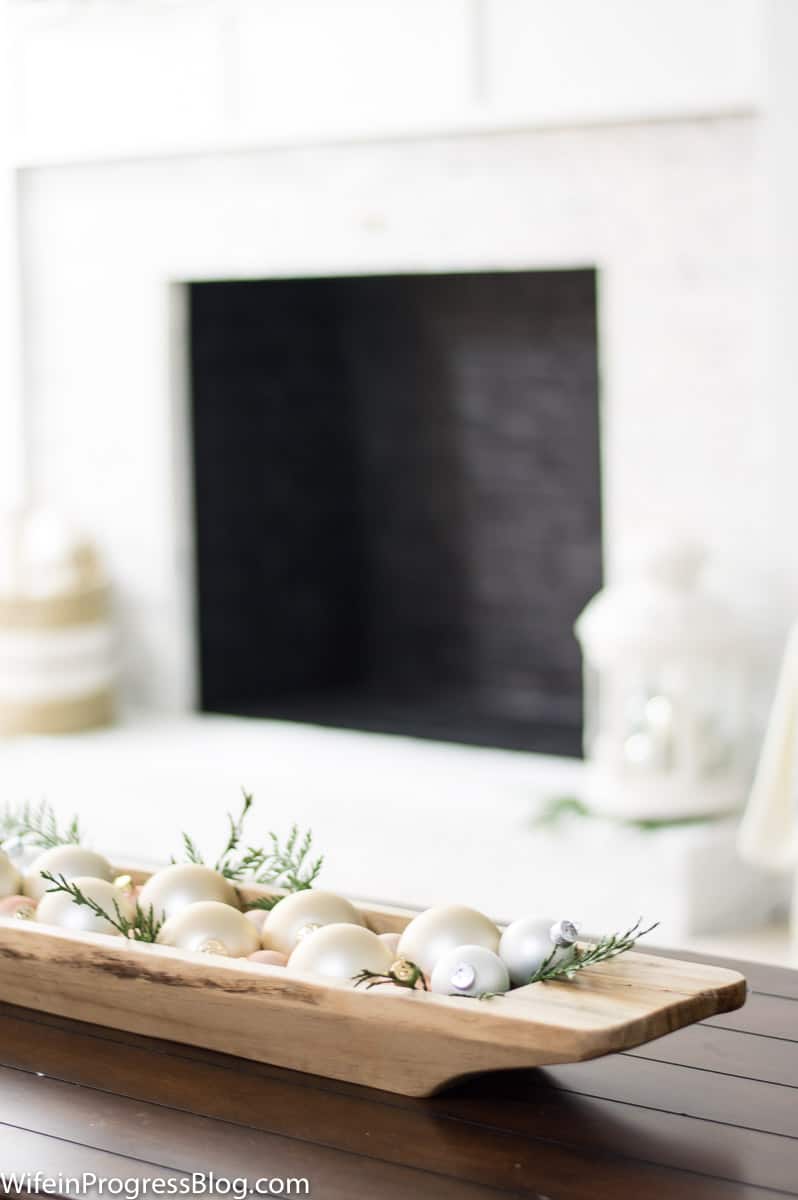 Amazingly, Cian has only touched this little ornament display once – and that was because he wanted to put the ornaments on the tree. So cute of him!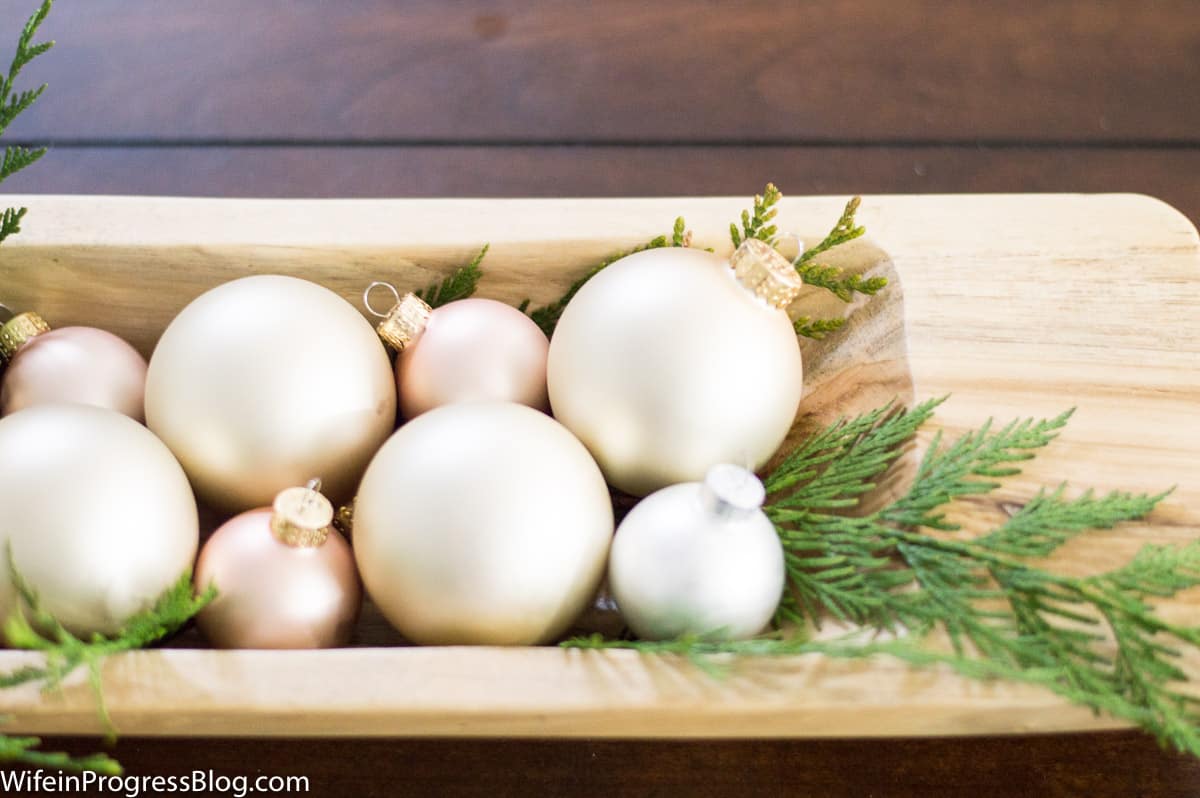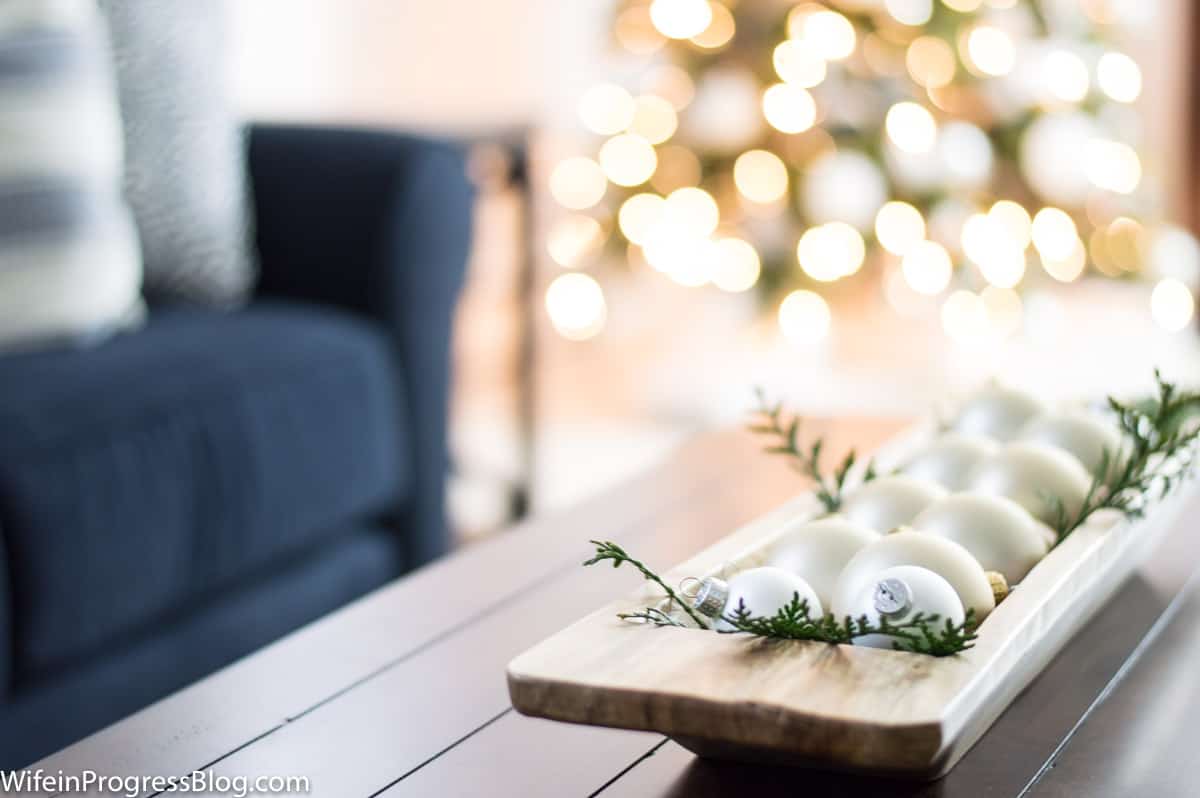 I wish I could always take all my photos in front of a Christmas tree like this. Aren't the twinkling lights just magical?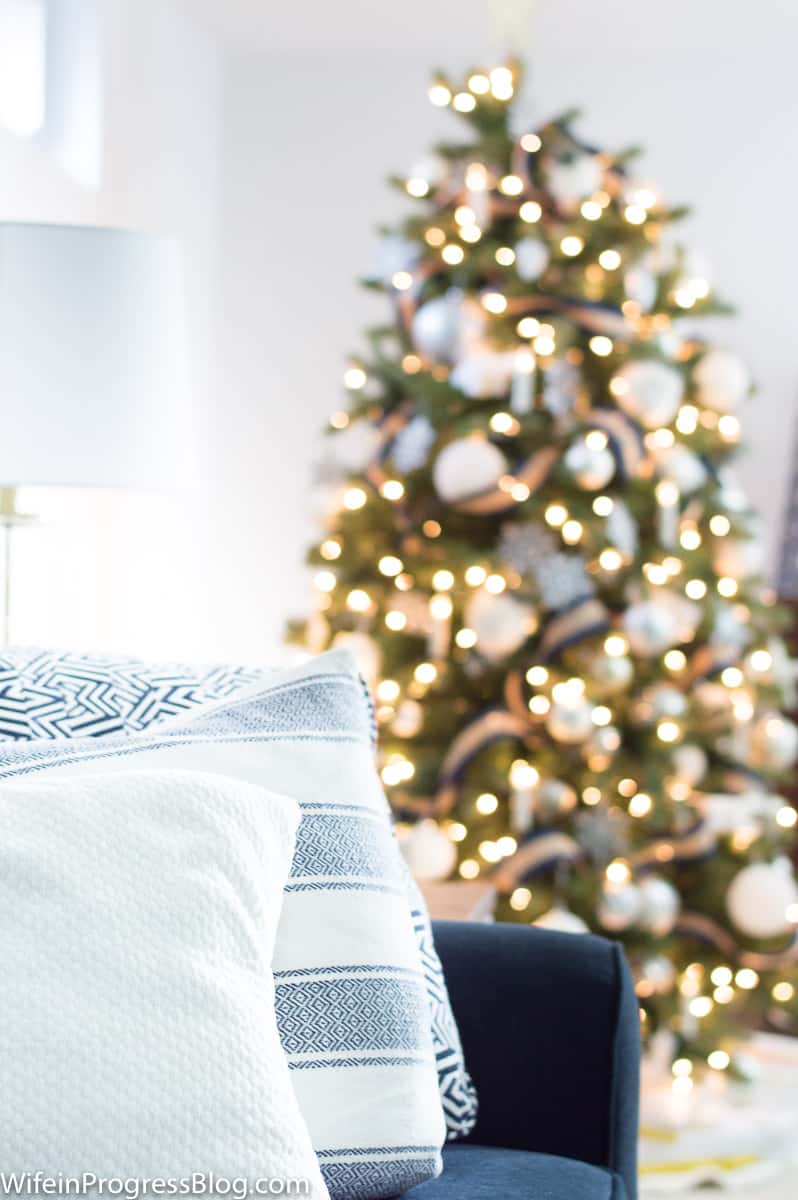 (just scroll using the arrow and click on the photos)

Moving on to the main living room. I already shared my blush pink Christmas tree with you, but I hadn't finished decorating the mantel at that point so you get to see more of this room today.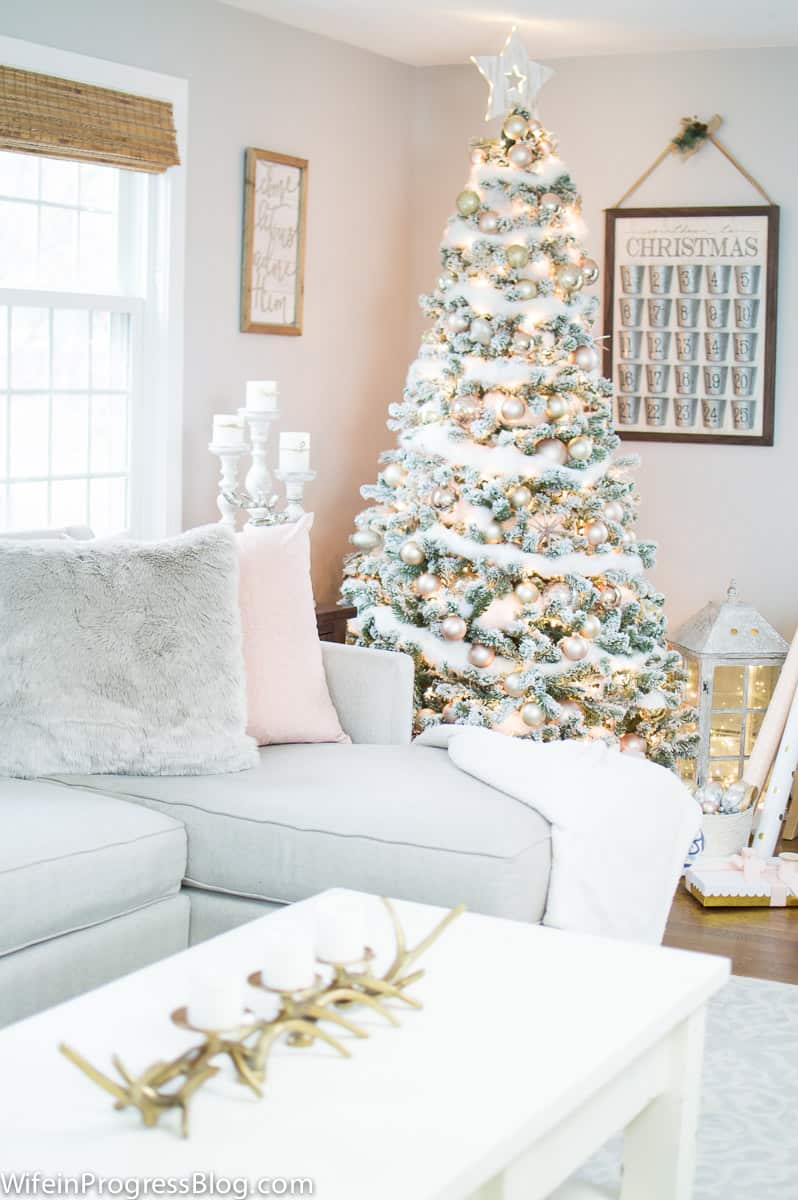 I know I keep saying I'm keeping everything "simple" this year – and I'm well aware that the sheer amount of ornaments on that Christmas tree does not translate to simple for most of you. But while I did go overboard on the tree, the rest of the room really is low key in the Christmas decor department.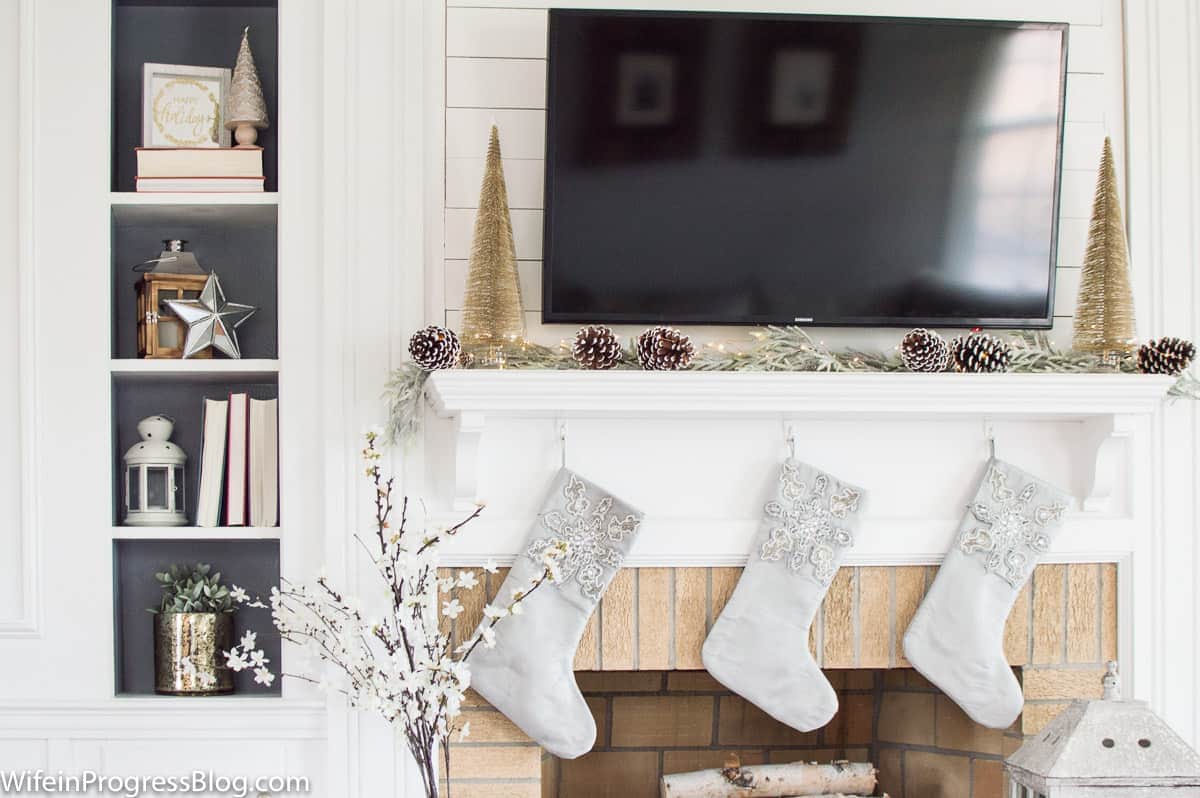 The silver embellished stockings were picked up at Pier1 at an after Christmas clearance sale a few years ago. Keep an eye out for those type of sales – Pier1, Target and Michael's will sell their Christmas items for 70 – 80% off after Christmas and you can stock up on some amazing deals for the next year. Those stockings for instance were only $5 a piece, reduced from $25.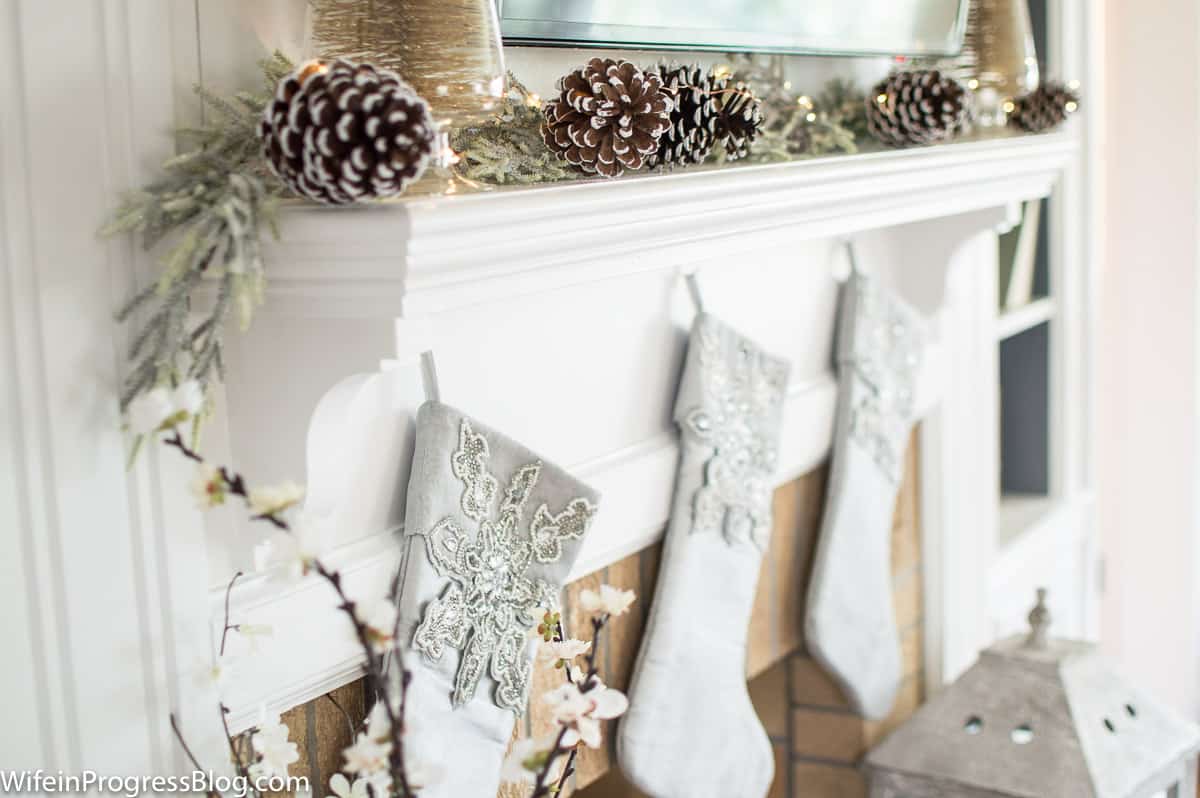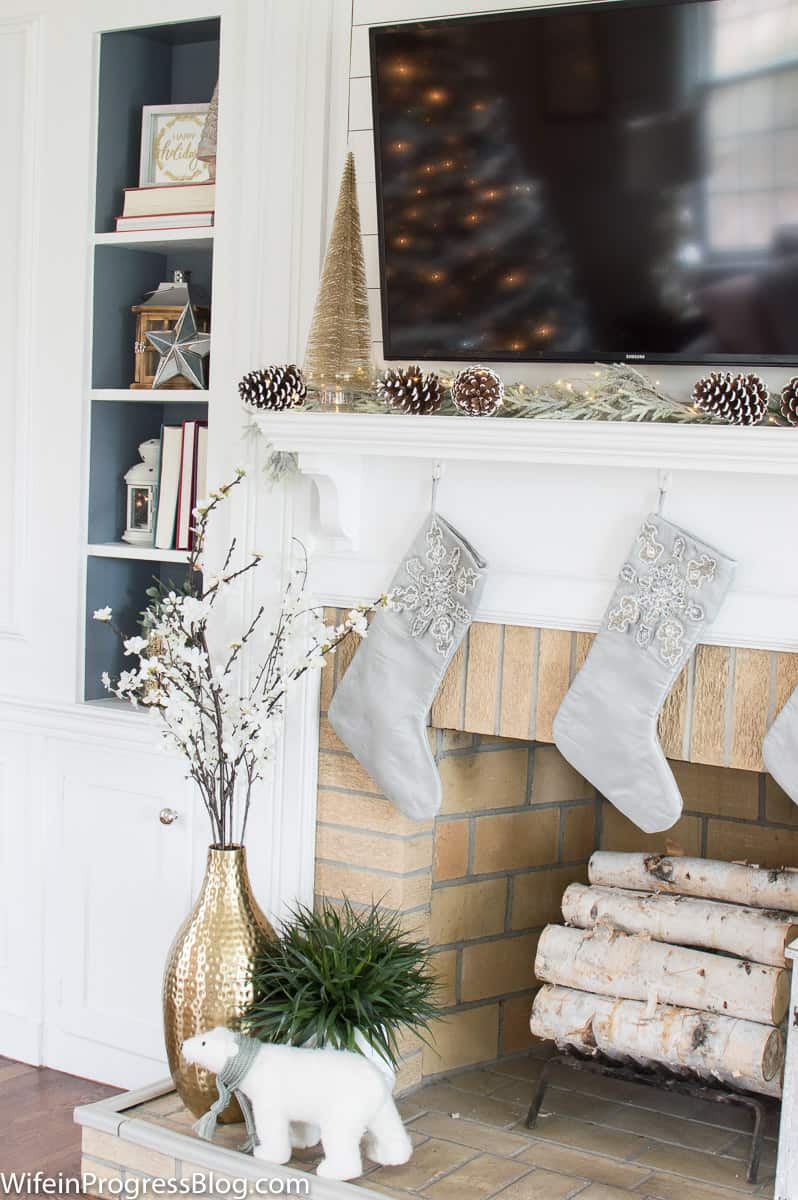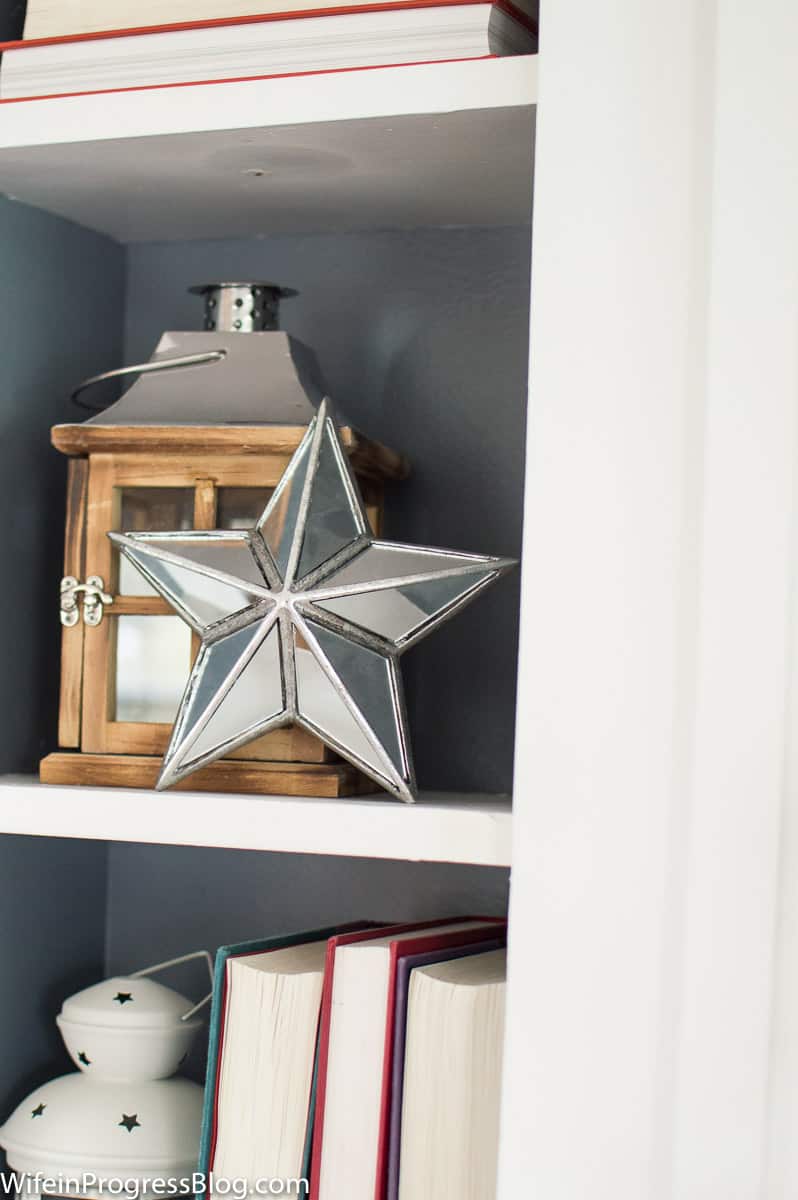 Decorating above a mantel when you have television above it can be tricky. Our ceilings are low to boot, so there's really not much space at all. I usually have something vertical on either side of the TV and keep it simple below with some thin garland and string lights.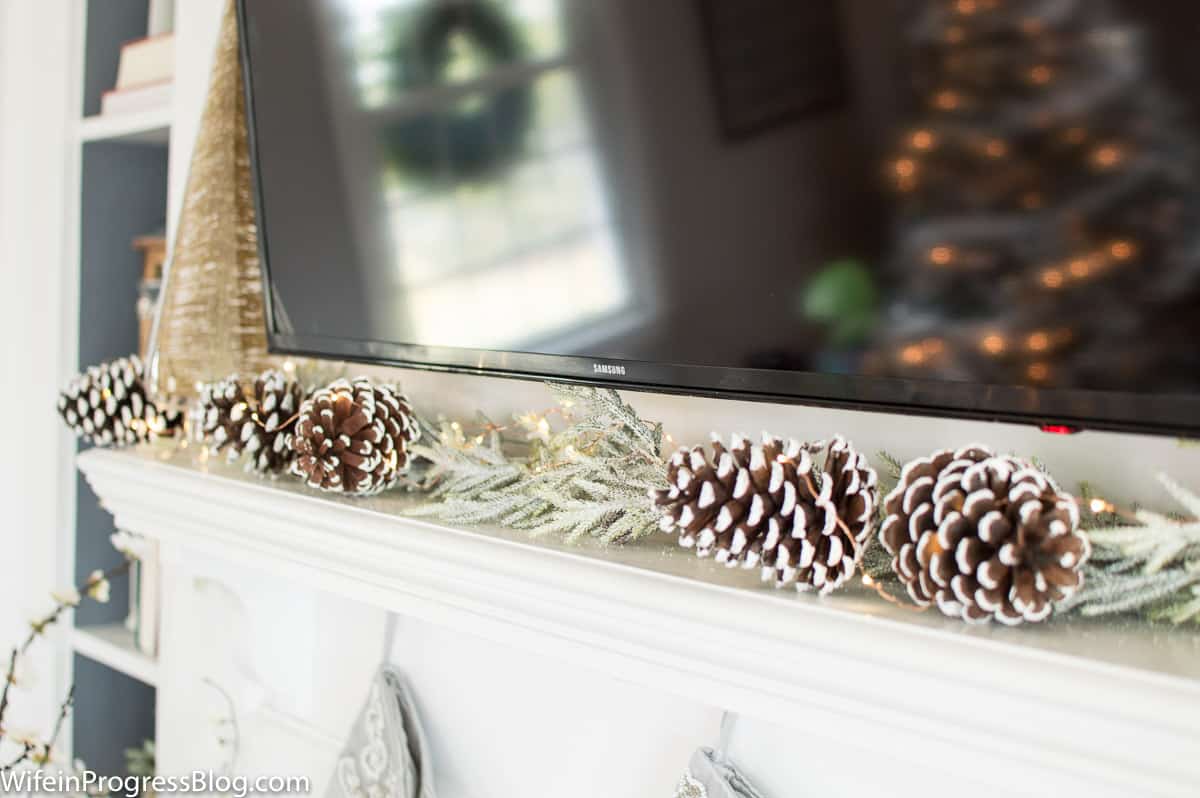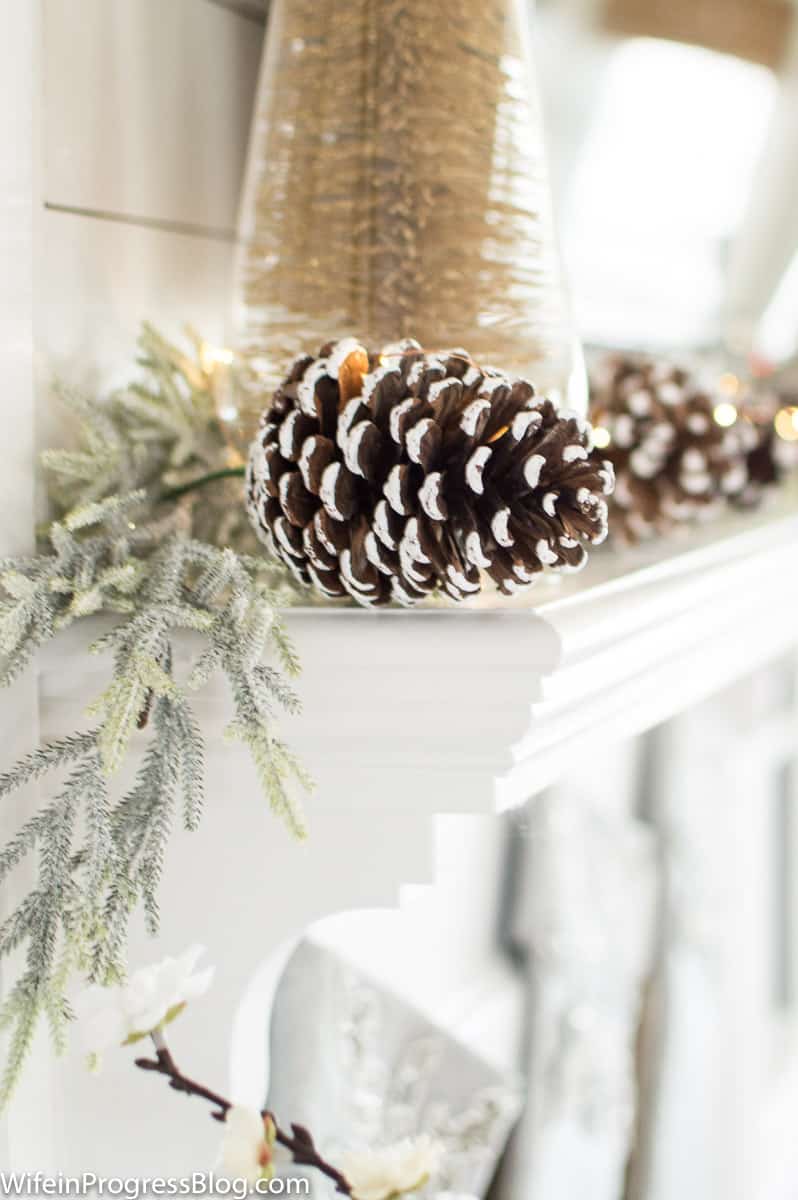 (scroll and tap the image)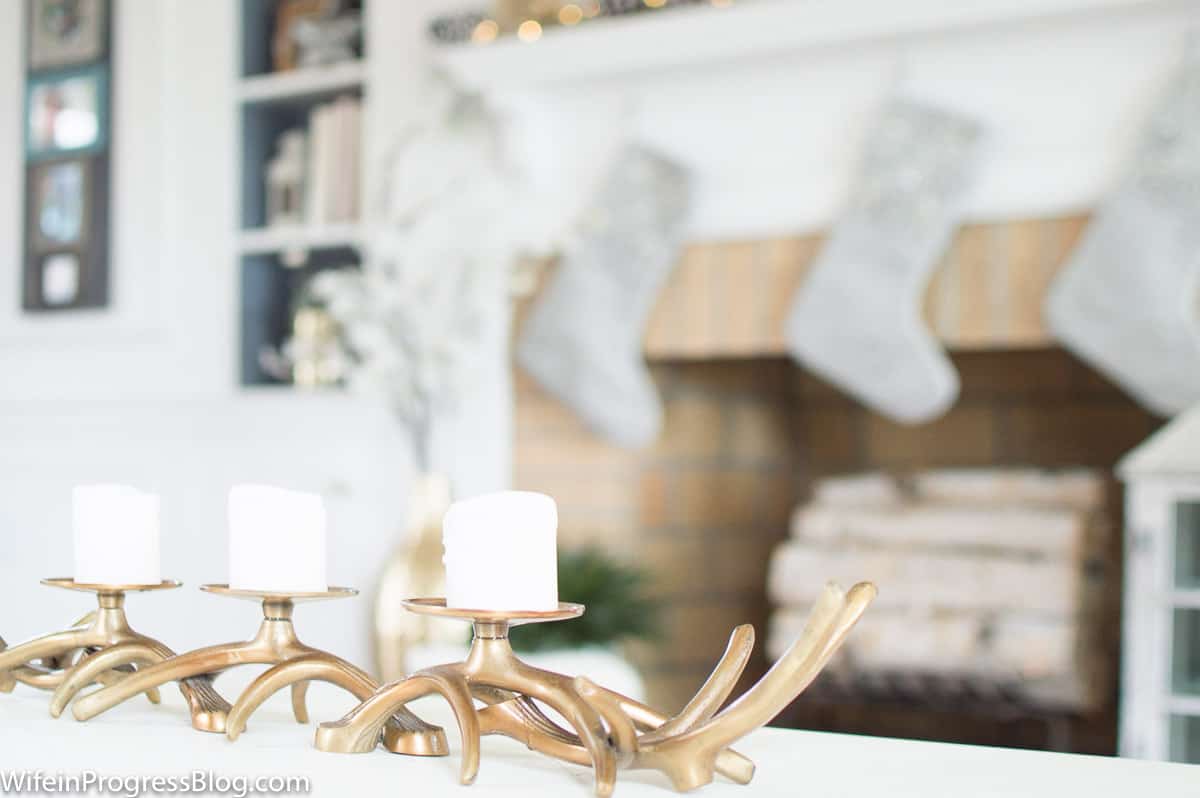 As you know, my color scheme for the living room this year is  non-traditional blush pink and gold. I thought I might miss the red but I'm really enjoying the calm, relaxing feeling this brings instead of the vibrant red that can be really in your face.