Spacing planning is an essential part of designing a room that functions well. It doesn't matter how beautiful a room looks if it cannot function for the intended purpose.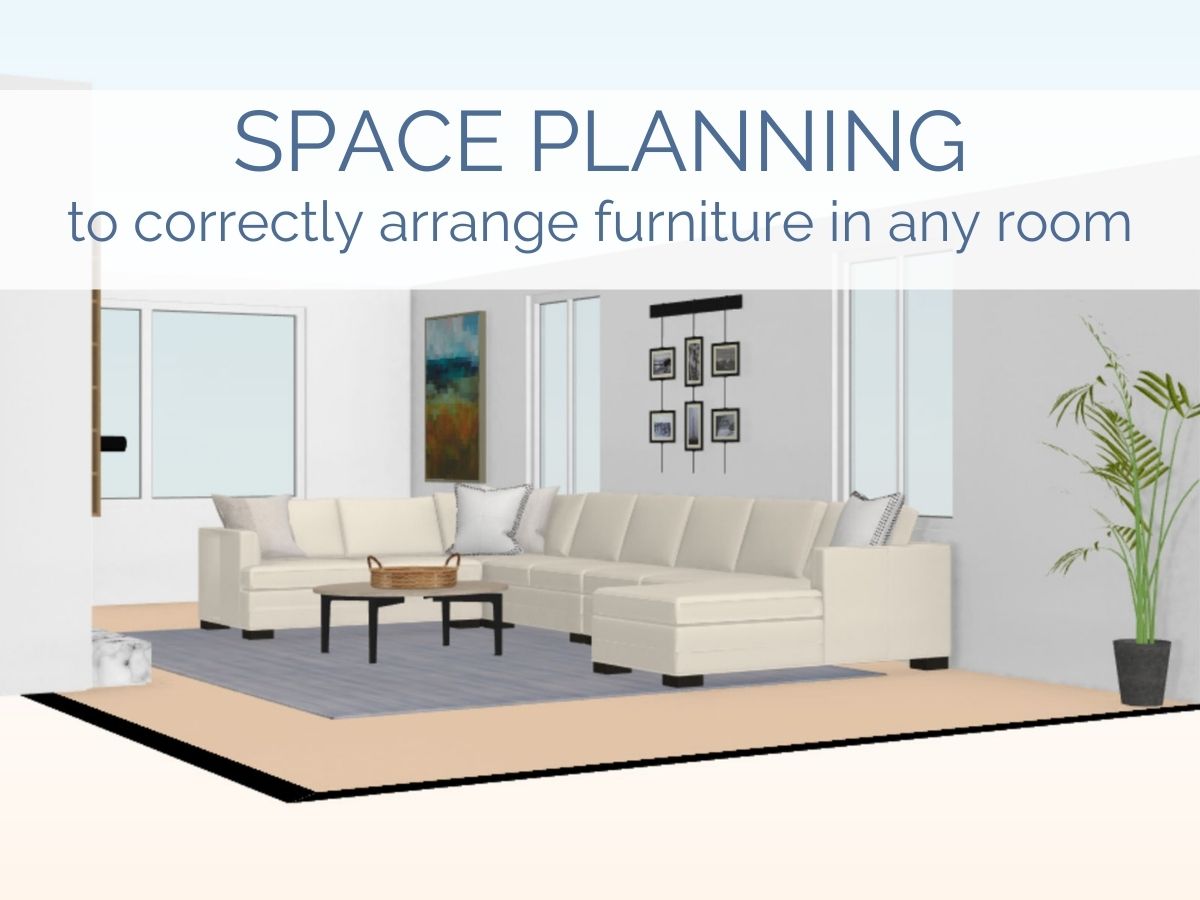 When thinking about designing your room, whether it be a living room, bedroom, office or any other space in your home, there are a few points to consider before starting to plan for furniture:
Space Planning Considerations
What is the purpose of the room. This may seem like an obvious question, but if your living room also needs to function as a playroom or office, that's an important consideration.
Is there a main focal point? For instance, my living room has a fireplace that's flanked by built-ins right in the middle of one of the walls.
Consider the flow of traffic through the room. Is there one way in and one way out, or multiple entrances? Furniture will need to be arranged in such a way as not to impede the flow of traffic.
Large rooms (such as a front-to-back living room) will benefit from creating separate "zones" or areas.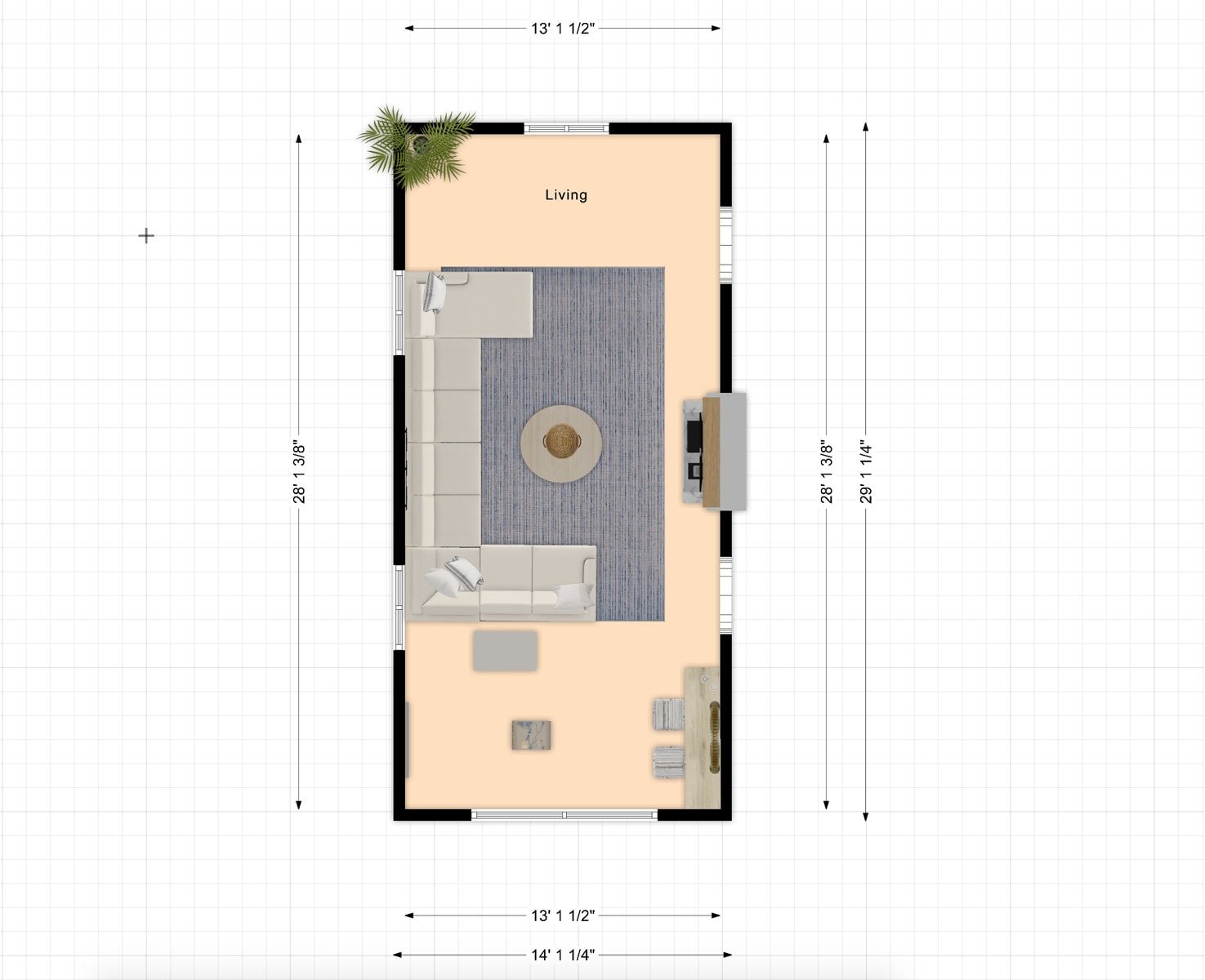 Design Questions You Should Always Ask Yourself
What feeling or style do you want the space to convey? Open and airy? Casual and cozy? Modern? Traditional? This is important when picking a color scheme but also in terms of what furniture and accessories you fill the room with.
Do you have existing furniture that needs to be used in the room?
How to Create a Space Plan
There are two ways that I favor when creating a space plan. One is kind of old school, and uses graph paper. The other uses an online tool that may help you better visualize since it has a 3D option.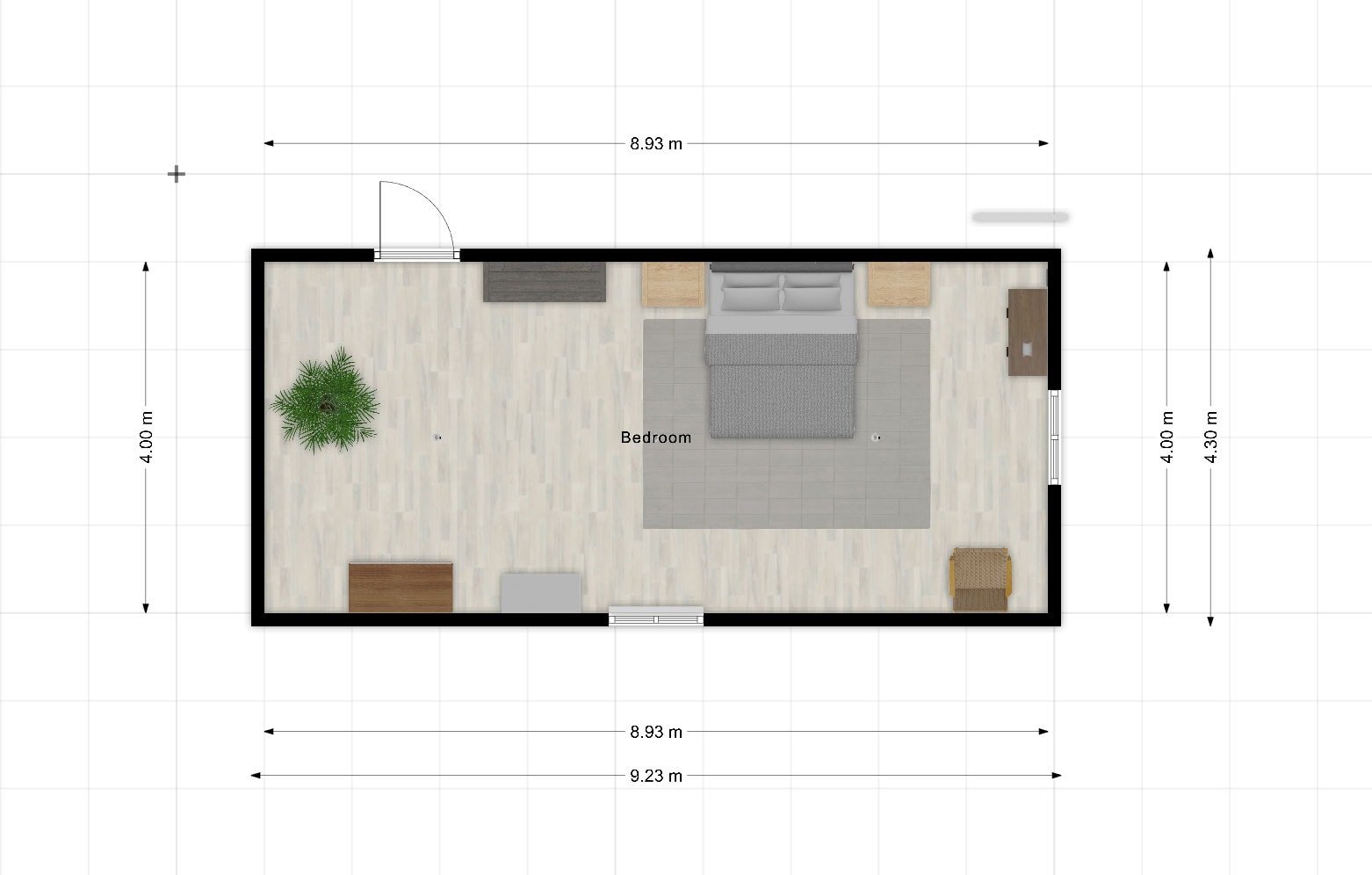 To Create a Room Layout on Graph Paper
On graph paper, draw out your room. To keep it simple, use simple scale of one square = 1 foot. So, if your room is 16 feet long, that would translate to 16 squares on the graph paper. Make sure all walls, windows, doors or openings are accounted for. Built-ins, fireplaces, radiators and other permanent fixtures should also be included.
Make a list of everything you would like to have in the space and create scaled paper cutouts for each piece. For example in a living room you may want a couch, armchairs, coffee table, console table, and so on. By placing these scaled pieces of furniture onto your space plan, you will start to be able to see the room come to life; what limitations it has and whether you have too much/too little or too big/too small of furniture.
Don't get hung up on one particular layout. Spend time moving the pieces around to see what looks and functions best for the space.
Use an Online Tool
This is my preferred method, since I can just plug in my room dimensions and go. The other added benefit is that you can see the space in both a 2d (top down/flat) format as well as a 3d format. For those who have a hard time visualizing, the 3D format is really helpful.
I like to use floorplanner.com because it's free and easy to use once you've played around with it a few times. I created this mockup (below) of my living room in just 10 minutes and I've had fun switching up the accessories, rugs and furniture layout.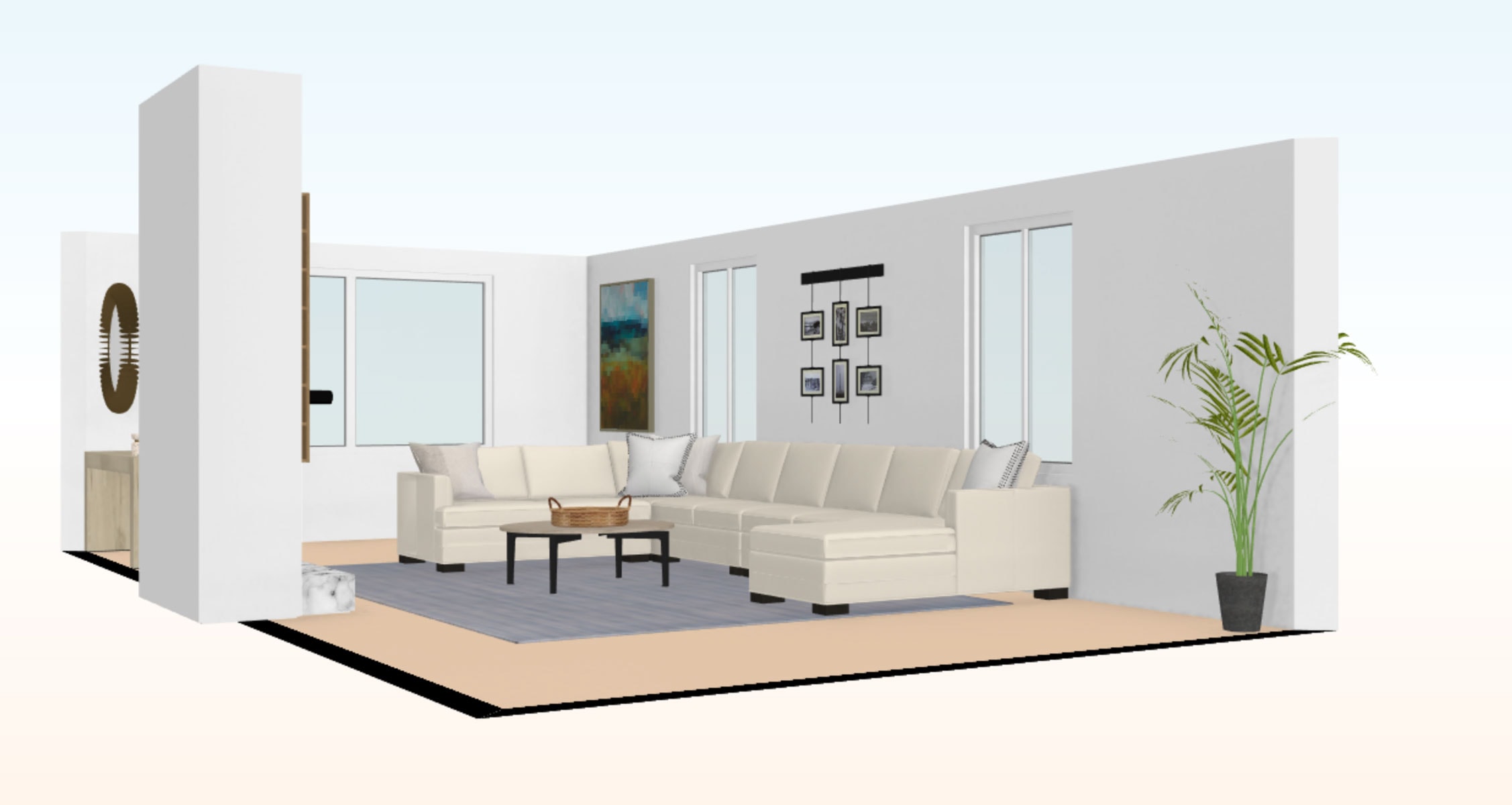 Final Thoughts
Space planning is incredibly important to make the most out of the space you have. The correct size and scale of furniture can make or break the look and functionality of a room.
Using either the graph paper method or the online tool is a great way to help figure out the best layout for your furniture. Even if you resort to simply using painters tape to mark out the dimensions on your floor, planning is key to a well executed design!