This post may contain affiliate links | For further details, please read our privacy policy
Are you overwhelmed at the thought of having to decorate an entire house?Whether you're planning on decorating a new build or an old house, there's a lot to consider when figuring out a decorating plan. But don't let that scare you! Consider this page your ultimate guide to decorating a house.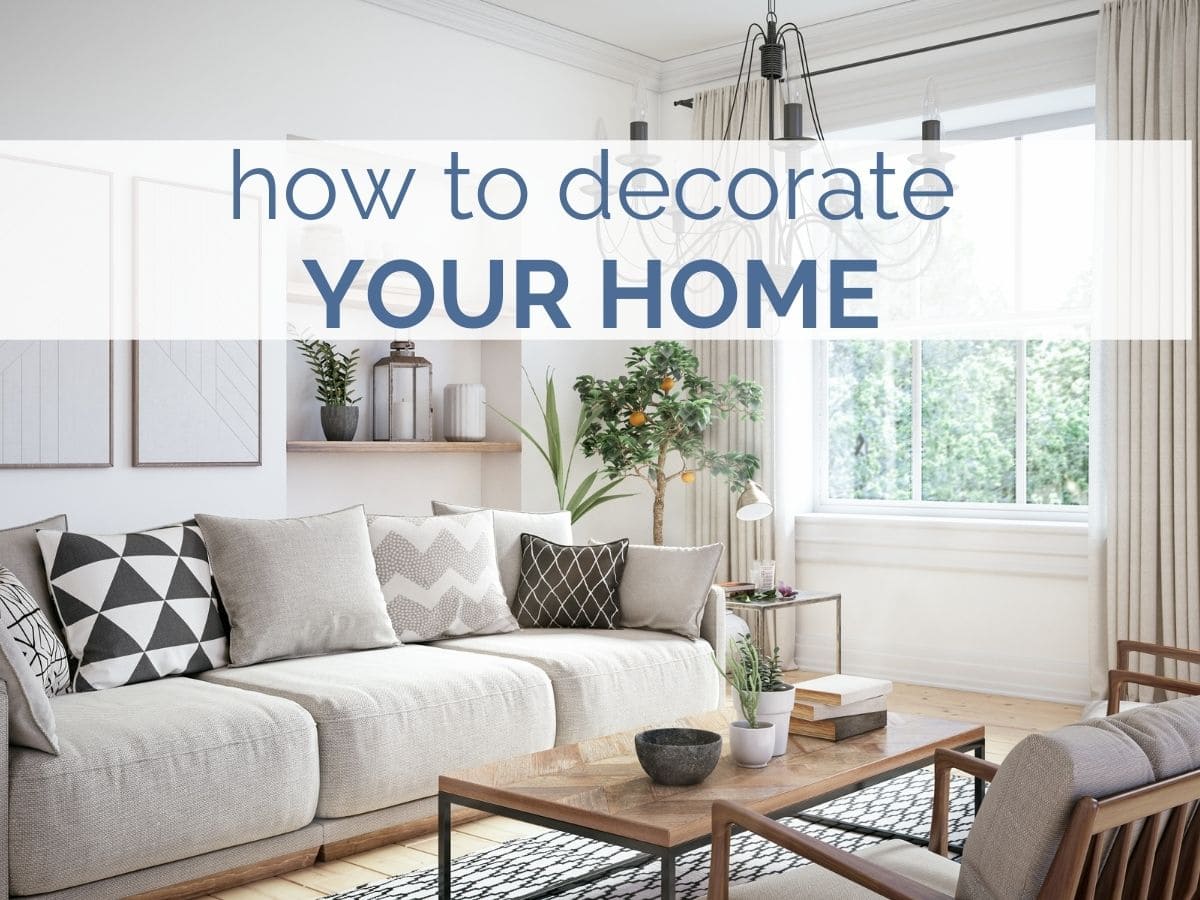 How to Decorate Your First Home
Buying your first home is such a monumental occasion and a huge reason to celebrate! If you have just received the keys to your first home – congratulations! I'm sure you're eager to get started making it yours. While both new builds and older houses have their quirks – new construction often lacks charm and character while older homes may have too much – the decorating process will be quite similar.
Assess The Current State
The first thing you must do, no matter the house, is assess what you're working with. What are the "givens" that cannot be changed? This may be room size, low ceilings, poor natural light. These could also be items that cannot be changed due to budget constraints such as tile floors, kitchen cabinets or pieces of furniture. If you have the budget, this assessment may lead to realize that certain items will need to be changed before proceeding with the decorating stage.
What's Your Personal Decorating Style?
After assessing the current state of your home, you need to hone in on your personal decorating style, i.e. research and decide what style you want to decorate in. You can choose to go farmhouse, coastal, traditional, boho or even mix different design styles to create something uniquely "you". Don't worry about the name of whatever style you're drawn to, just keep mental or written notes (a Pinterest board is great!) of paint colors, accent colors and design elements that you're naturally drawn to. If you have no idea at all what your style is, then these 5 tips to finding your personal decorating style will be helpful. Don't be afraid to use your style of home as a starting point but equally don't be afraid to not let the style of your home dictate how you want to decorate!
What Mood or Feeling Do You Want to Convey?
Next, try to envision how you want your home to feel. Do you want it to have a casual, relaxed vibe or for it to have lots of drama? Make you want it to feel bright and energizing? This mood or atmosphere is a very important first step in decorating a home you'll love!
Where To Start When
Decorating a Whole House
Start With The Room You Use The Most
The order in which you start decorating your house can seem like a colossal choice, especially when faced with a whole house of decorating. My advice is to start with whatever room you spend the most time in – usually this means the living room. Most guests won't see bedrooms, so the main living space is usually a good starting point.
Choose a Color Scheme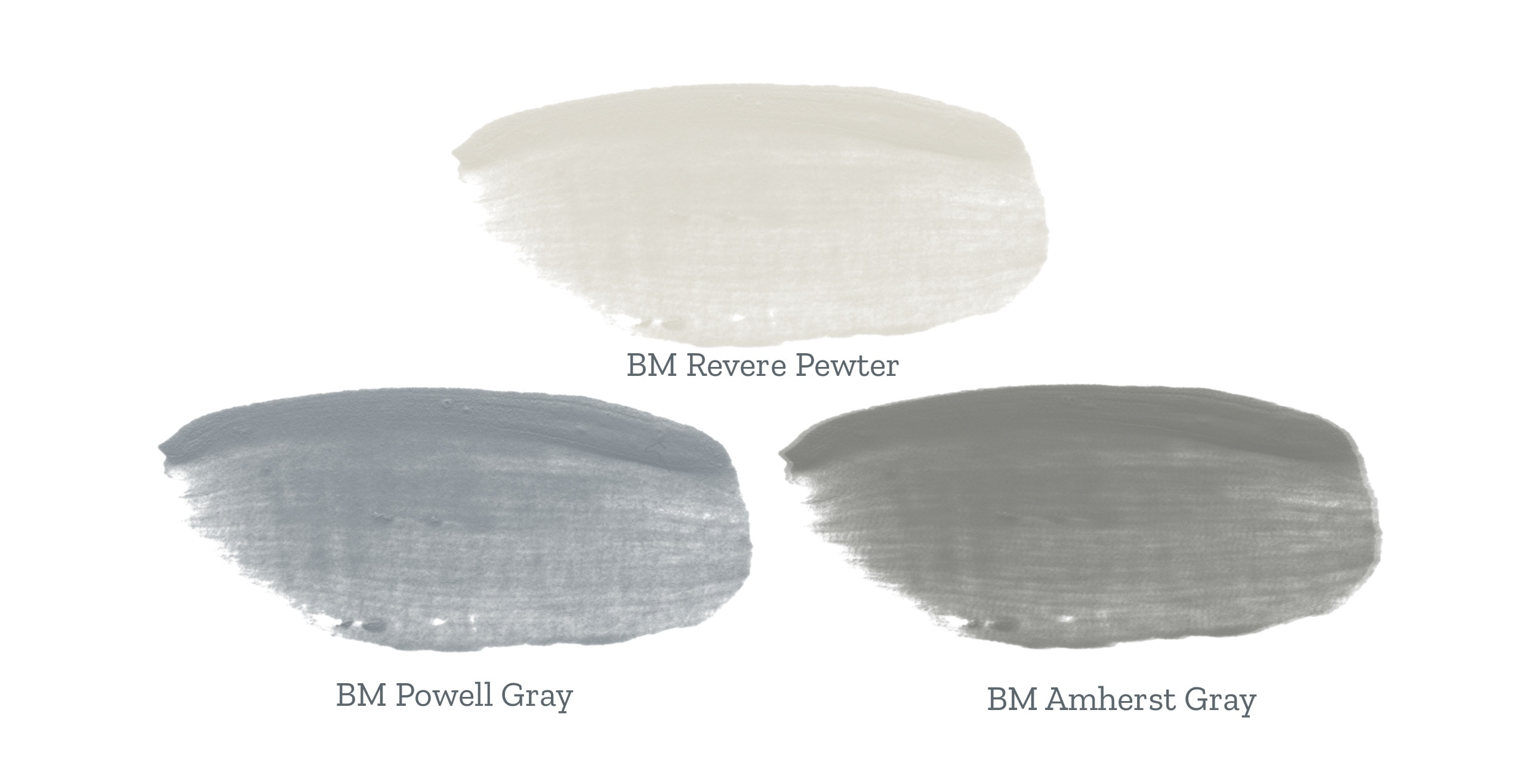 If you already have furniture that you need to work around, then deciding on color scheme that will work with what you already have is essential. If you're completely starting from scratch, choosing a whole house color scheme is an important exercise to consider before painting any walls or making large furniture purchases.
Don't Purchase All The Furniture At Once
If you need to buy all the furniture for your home, don't buy everything at once. Decorating is an organic process, and rarely comes together quickly (unless you're a professional interior designer!). Taking time to make choices and see what's working is what will result in the best outcome.
Purchase the essentials: a couch, a bed and a table to eat at (if your house doesn't have an island).
If these decisions need to be made urgently, make sure to measure correctly and choose colors that will be easy to work with (neutrals are always a safe option!).
Get Inspired!
Ready for some inspiration? Here are my favorite room makeovers to help get those decorating juices flowing!
Chocolate bar marzipan jujubes jelly-o carrot cake caramels. Tootsie roll cookie jujubes powder icing lemon drops. Pastry brownie topping oat cake chocolate cake jelly candy gingerbread tart.
Space Planning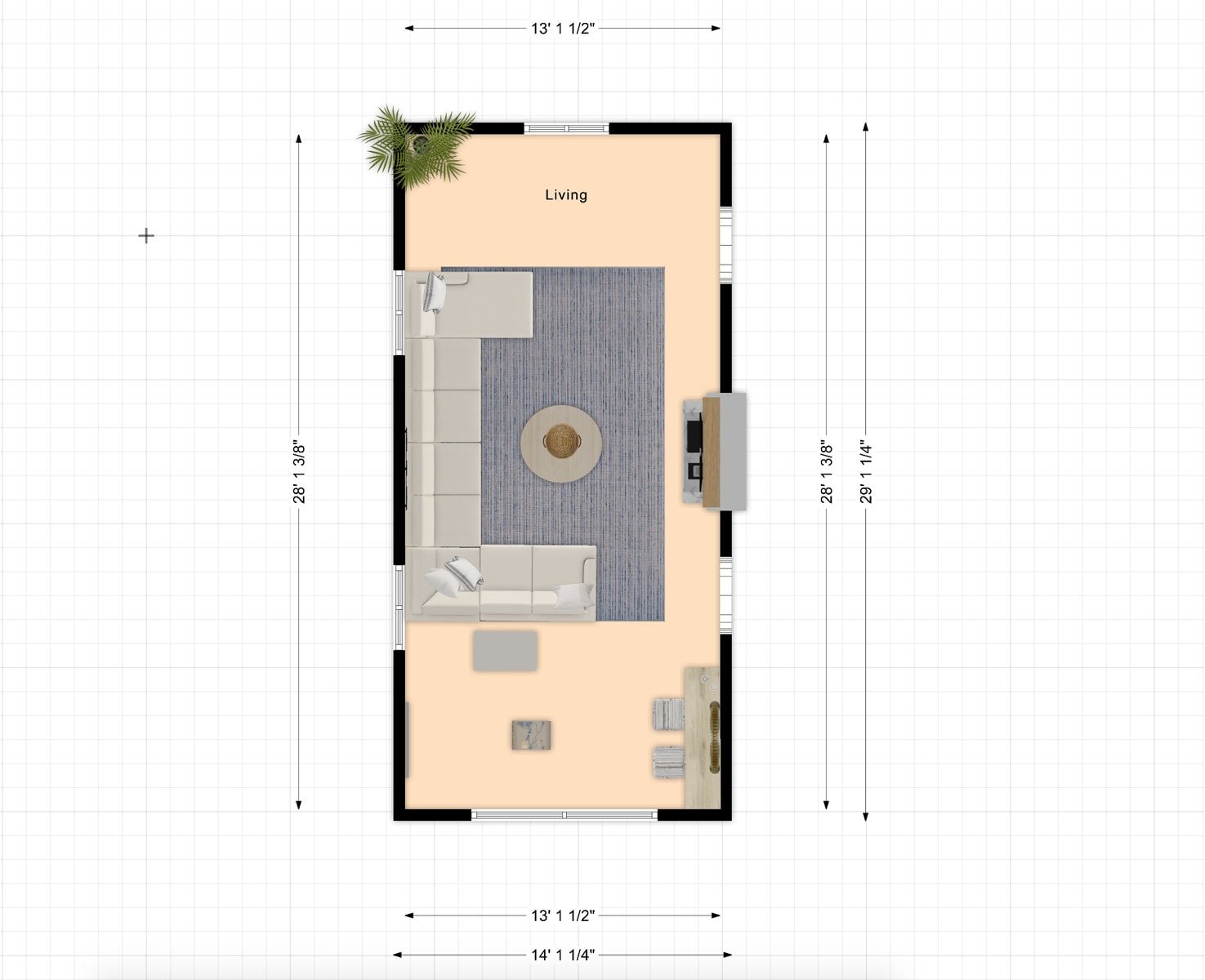 Space planning is really important in order to ensure that your room looks its best and functions as intended. Furniture needs to fit the scale of the room, and rooms may need to accomodate several zones.

Learn how simple it is to create a space plan and get the most out of the furniture layout in your home.
Room by Room Decorating Basics
Now you're ready to start the really fun stuff!
Pick an Inspiration Piece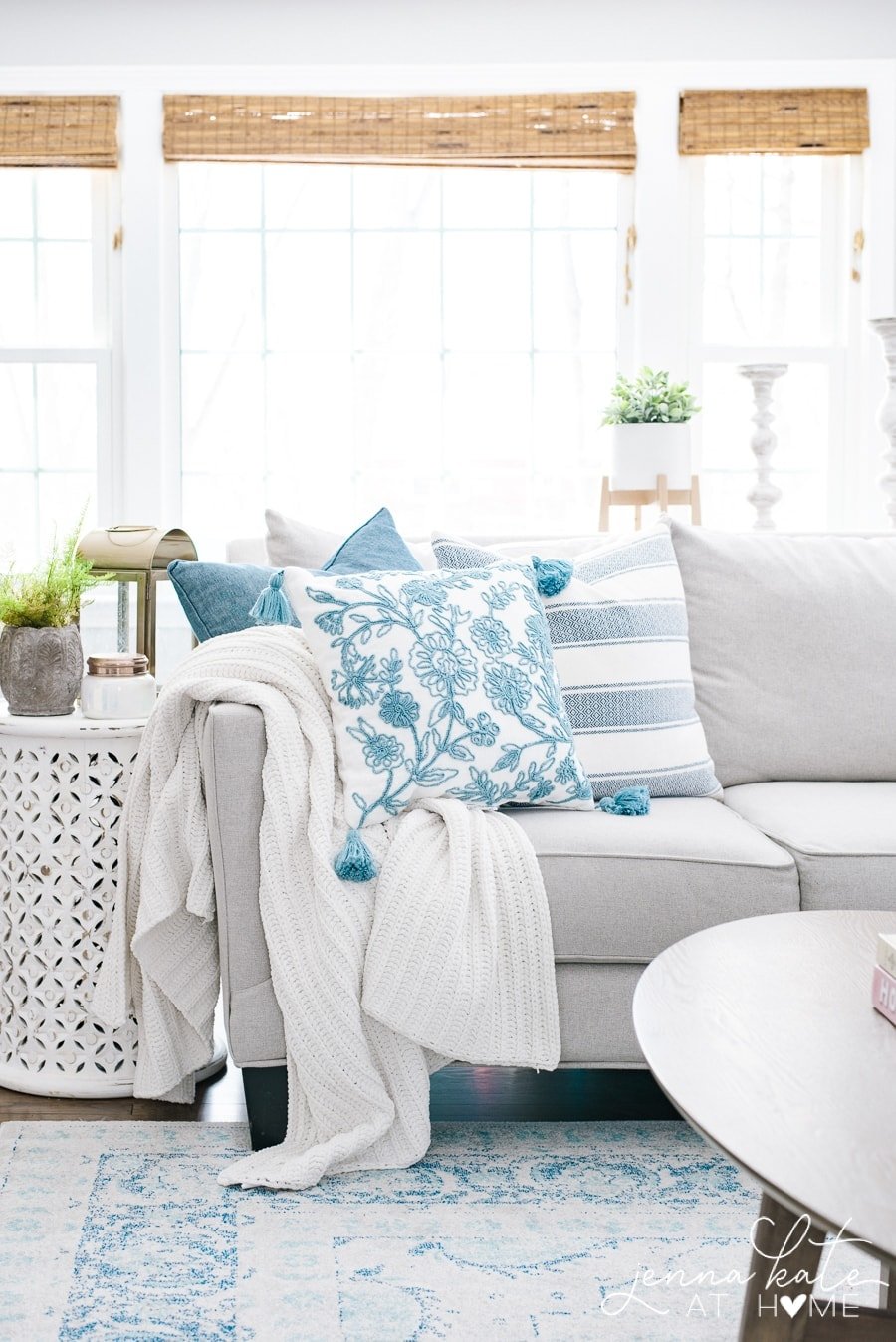 Once you've got got an idea of how you want your home to look and feel, it's time to start the real decorating! I like to design my rooms by picking one inspiration piece and using it as a jumping off point.
This inspiration can be anything… it could be
artwork
a rug
a pillow
a fabric swatch
or even just a photo of a room you want to emulate
Room Decorating Guides
I've compiled room by room guides of decorating basics for each space in your home, to help you get a sense of what you need, how to ideally arrange furniture and tips for styling spaces.
How to Decorate a Bedroom

(coming soon!)
How to Decorate a Kitchen (coming soon!)
Other Decorating Resources
To help you during the decorating process, I have compiled some shopping resources that may be of help to you. From rugs to accent chairs and Fixer Upper inspired styles, it's all covered here.
Furniture and Accessories
Get The Fixer Upper Look: Bedroom Edition
Get The Fixer Upper Look: Kitchen Edition
Get The Fixer Upper Look: Living Room Edition
Design Tips and Tricks
Are You Ready to Start Decorating?
Do you feel better prepared to start decorating your home? I hope so! If you still think you need some extra help, my e-Book, Home in Progress: The Ultimate Home Decorating Guide is another great resource chock full of information to help you on your decorating journey!