Provincial Stain is a traditional, medium-toned brown that will work in any home. We applied it to our white oak floors after water popping them, to get a rich uniform finish.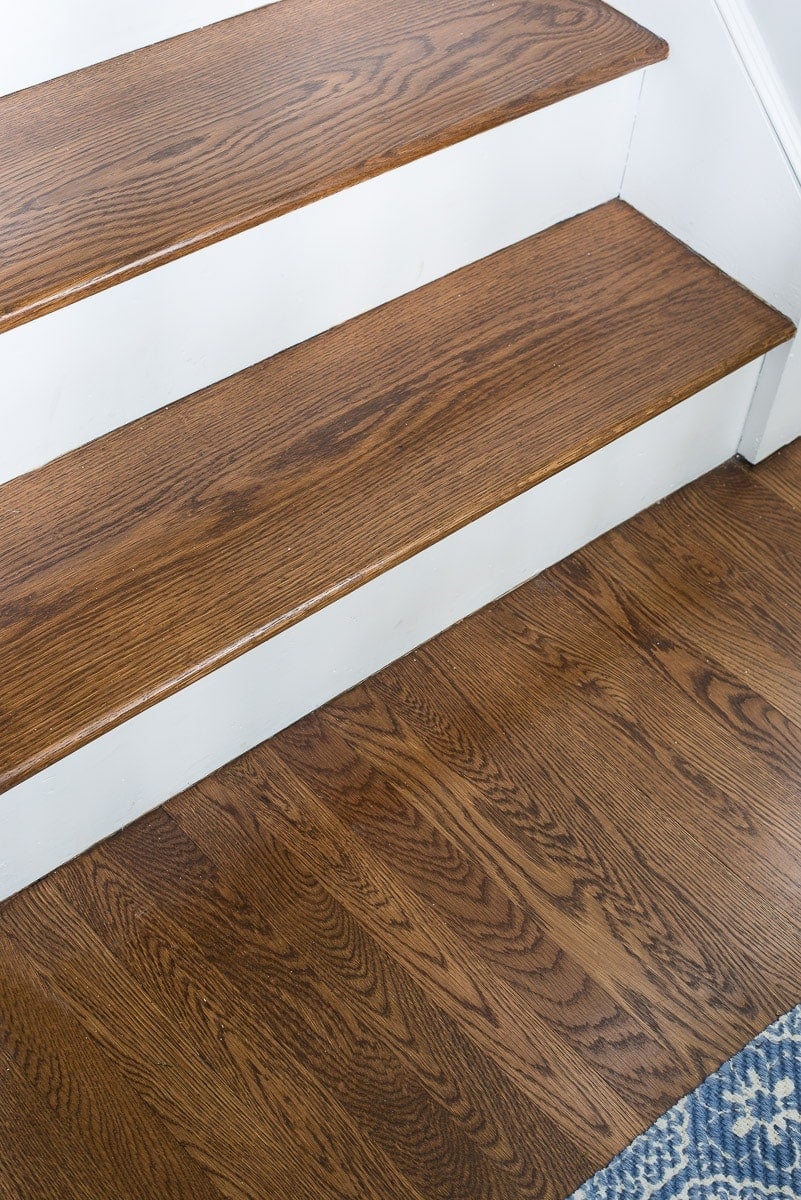 Why We Chose the Provincial over Other Popular Wood Stains
The first thing that happened once we closed on our new house was to get the dingy ambered oak floors refinished and stained.
After deliberating between Jacobean, Dark Walnut, Special Walnut and Provincial, we finally settled on Provincial as our favorite color stain.
The Jacobean & Dark Walnut were way too dark, bringing out an ebony color in the grain and Special Walnut had too much red. So Provincial it was
Provincial is a warm, medium toned brown. If you're worried about your floors turning out too dark, then provincial is a really great choice. It adds wonderful warmth and feels very natural and timeless.
The Staining Process
Now let me tell you, the guy we worked with was really great and had the patience of a saint to boot (If you're in Mass or NH and want his name, drop me an email!).
Originally I was planning on sanding the floors and staining them a rich brown. Then I changed my mind and wanted to just sand and finish with a water based poly to keep them looking natural.
Oak floors get an amber effect that happens with oil based polyurethane. The poly darkens them initially, and they get darker and more orange as the years progress. That's why I thought a water based product like Bona Naturale, that is completely tint free and matte, would be a good option.
THEN, realizing that the floors would probably never really be as light as I wanted, I reverted to my original plan of staining them.
(Now that I know more about hardwood floors and stains, a light color could have been achieved. But it wasn't as popular in 2015 as it is now, so the flooring guy wasn't as familiar with the colors that would have worked to get my desired effect)
By the way, our floors are white oak and they were dull, worn and very ambered.
These photos are from the day we closed on the house: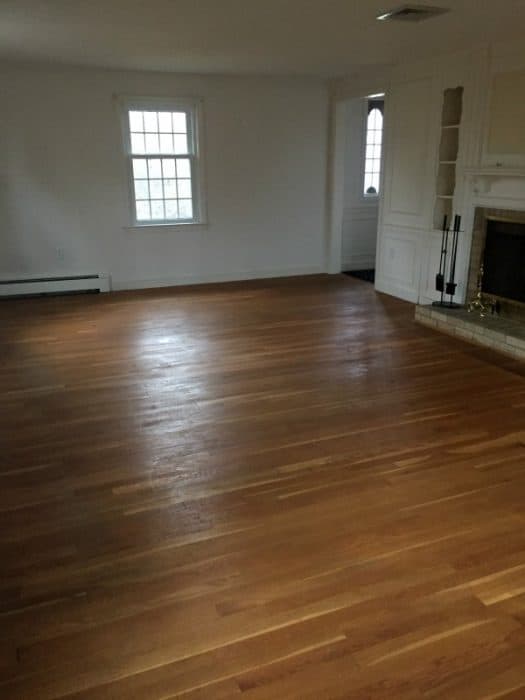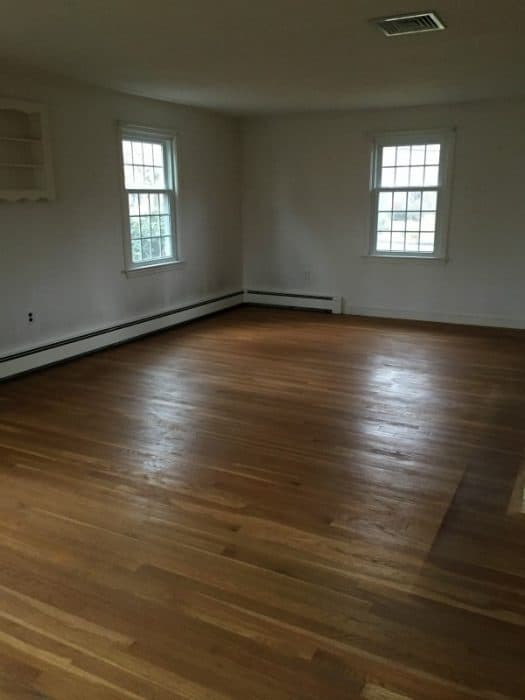 The walls were in desperate need of some fresh paint, too.

This navy blue carpet was up the stairs and throughout the entire hallway. The living room and dining room originally had matching area rugs, too.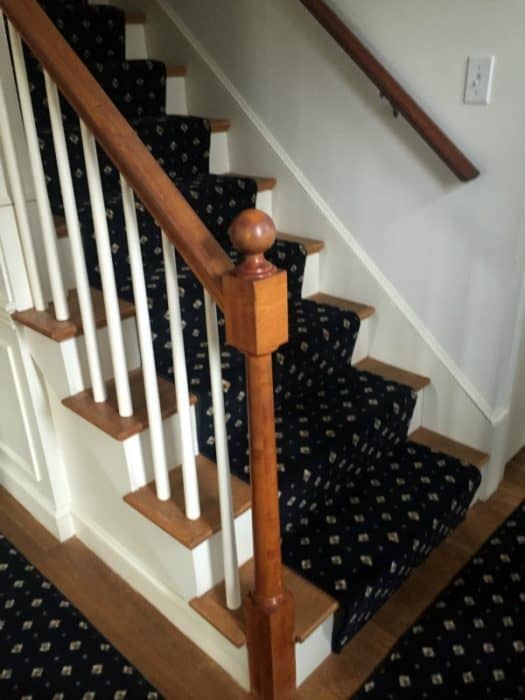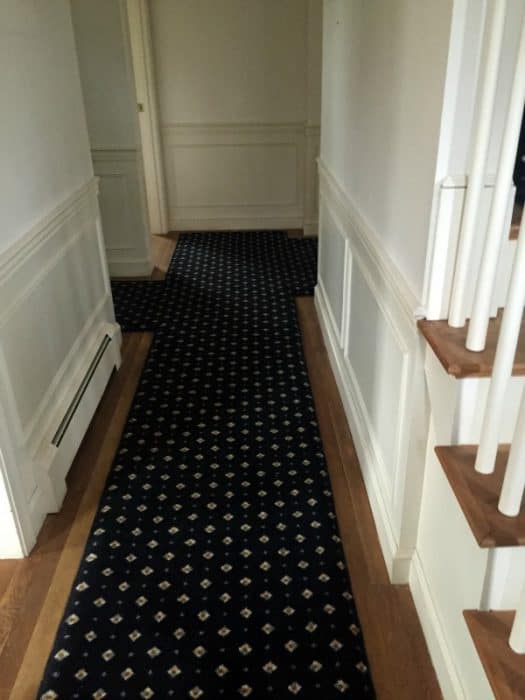 All the carpeting was ripped up. The floors were sanded down to beautiful fresh wood and stained with 2 coats of Bona DriFast stain in Provincial.
The floors were also "water popped" which means a light coat of water was added to the bare floors. This makes the grain swell and allows the stain to soak in deeper, giving a richer end color.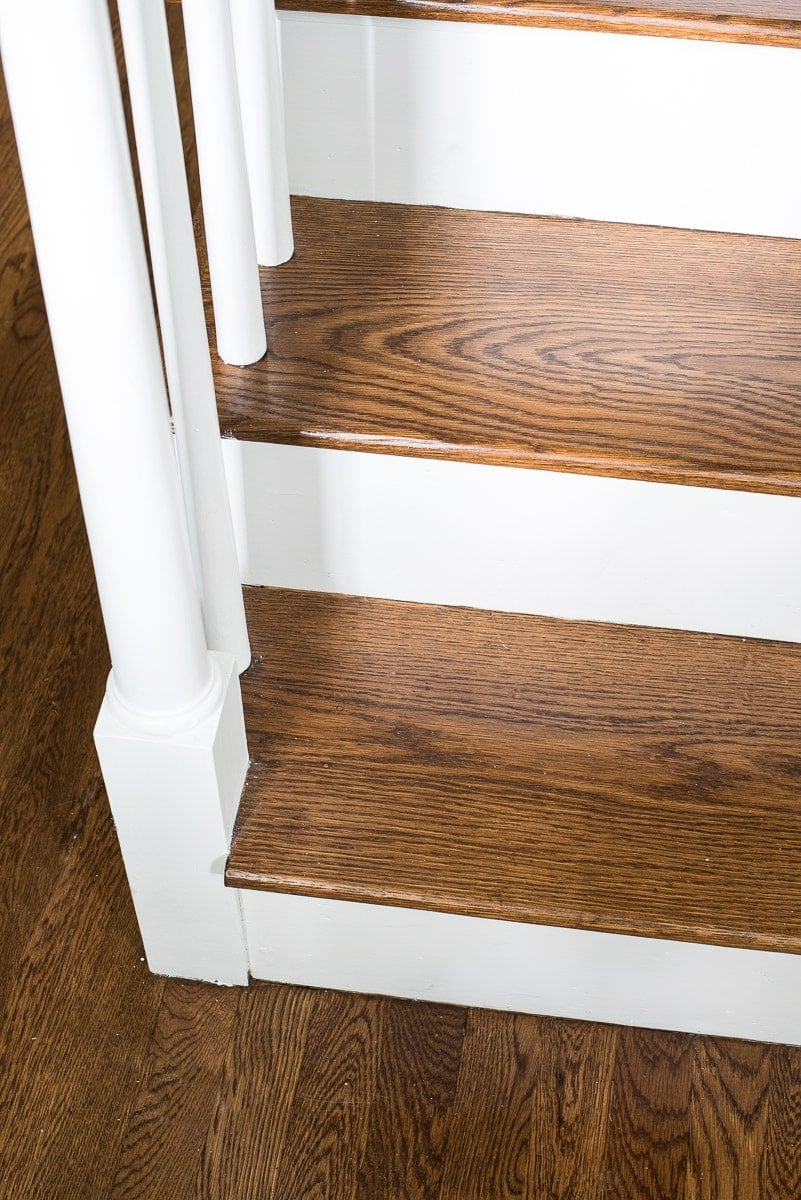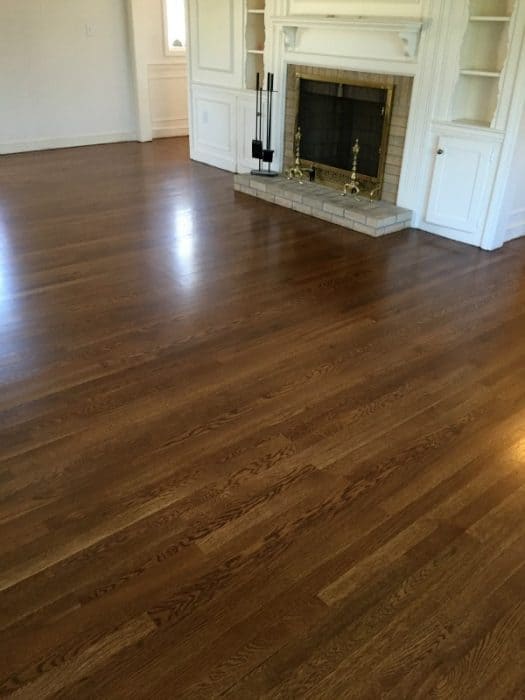 Finally, 3 coats of Polyurethane in a satin finish were applied.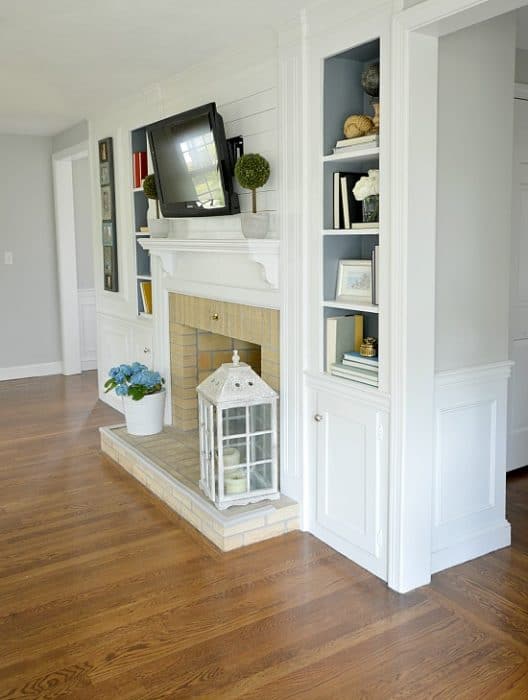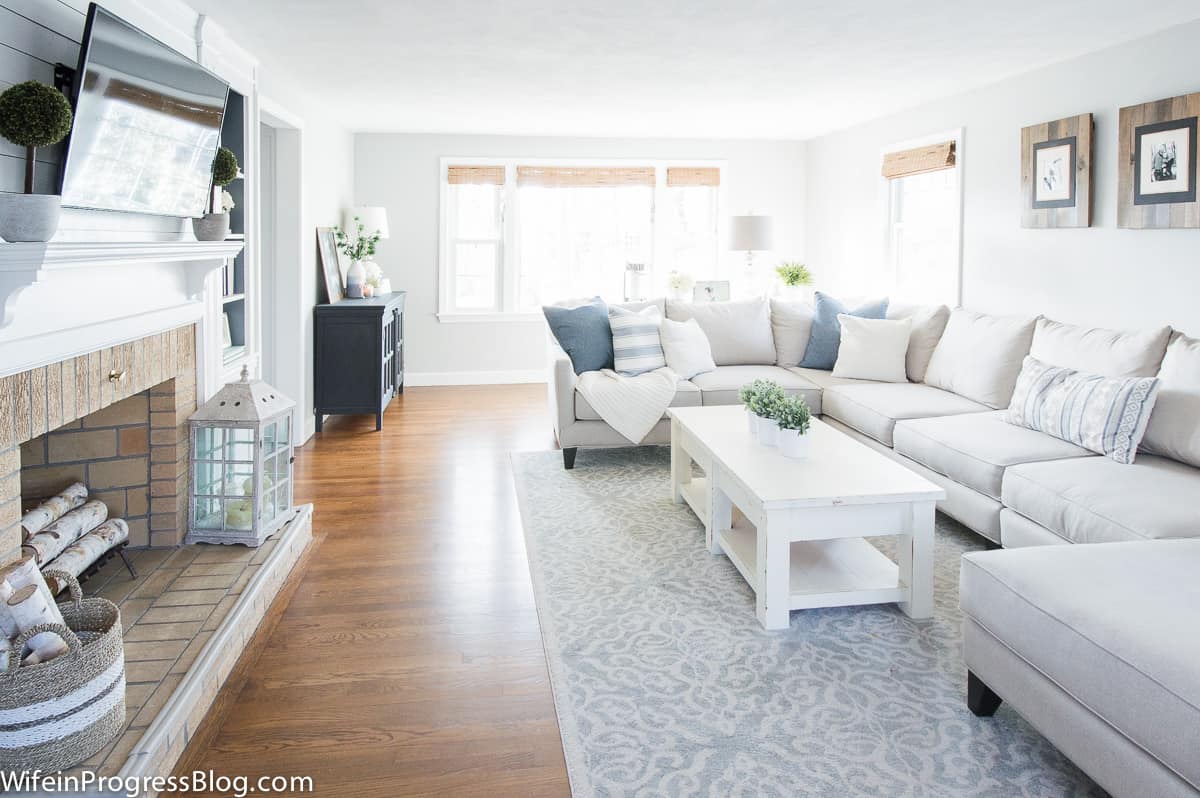 The new stain brings such warm and coziness to the space. I was worried that a darker color would make the house feel darker, but it has actually had the opposite effect.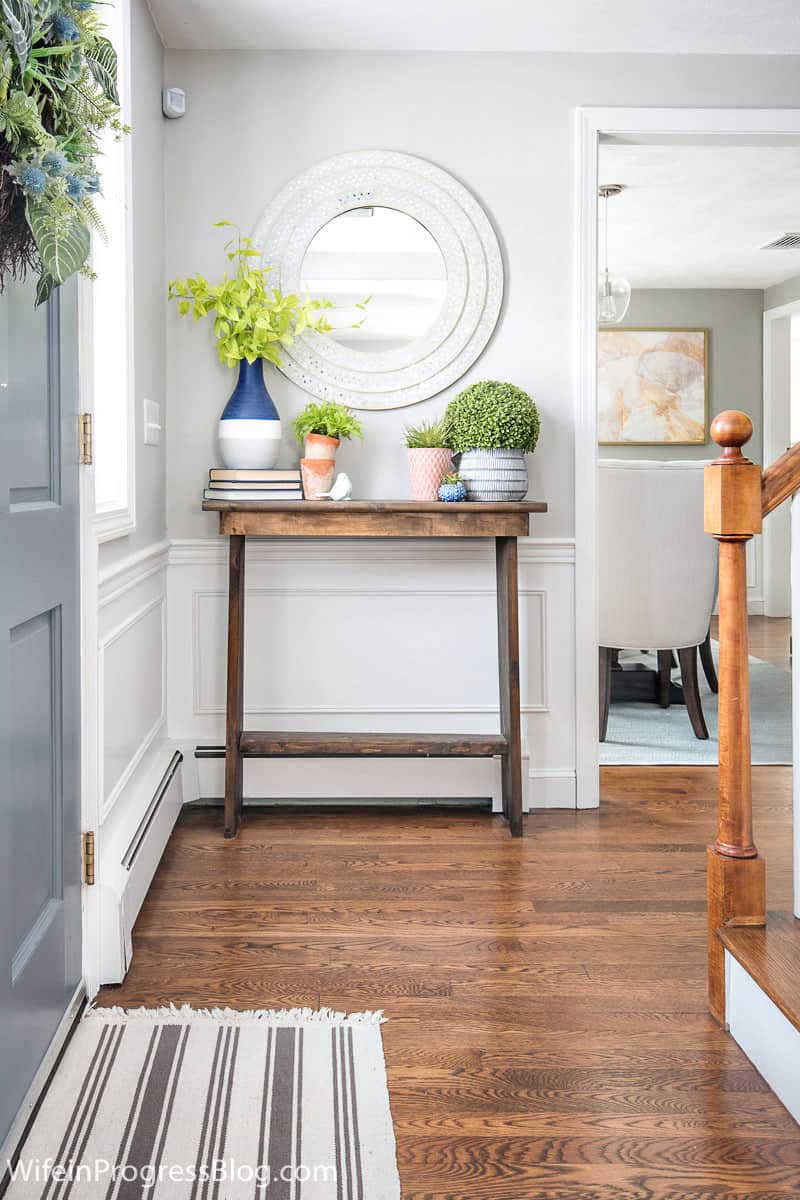 We only stained the stair treads and not the banisters. The extra $800 didn't seem worth it!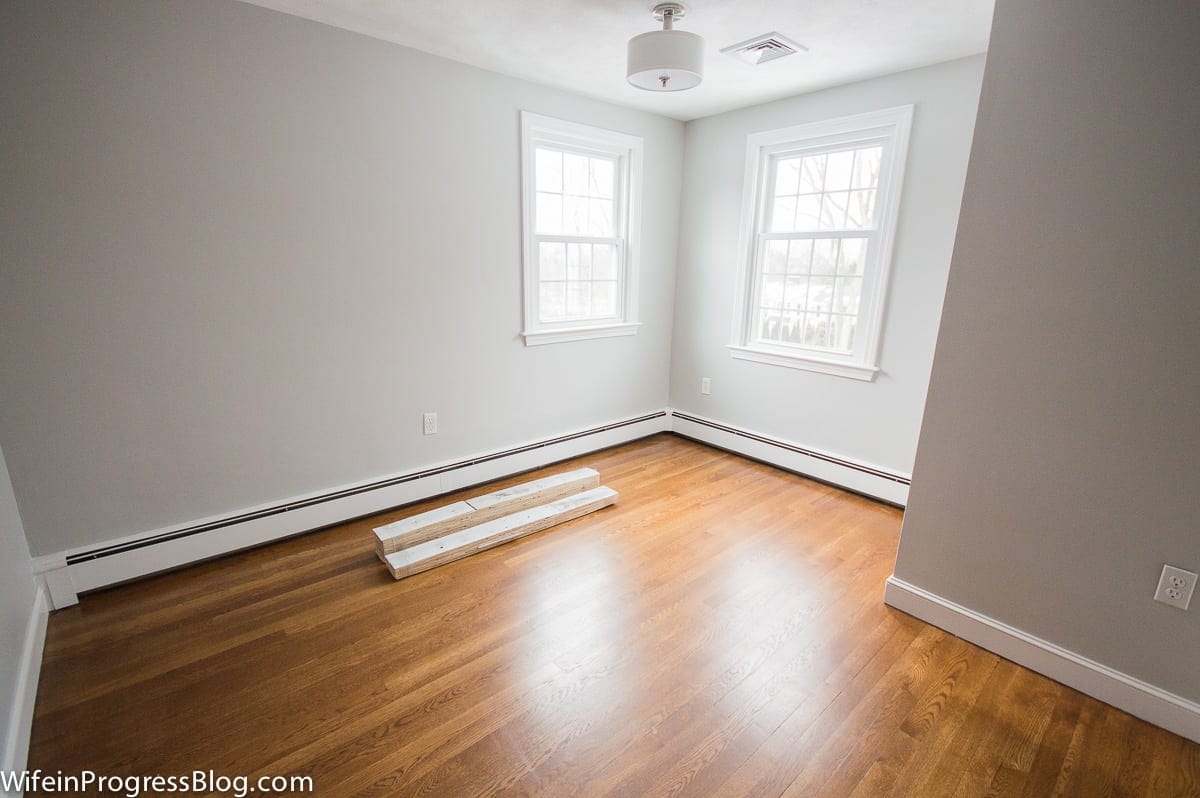 We really love how the floors turned out. They look brand new and the color is exactly what I wanted.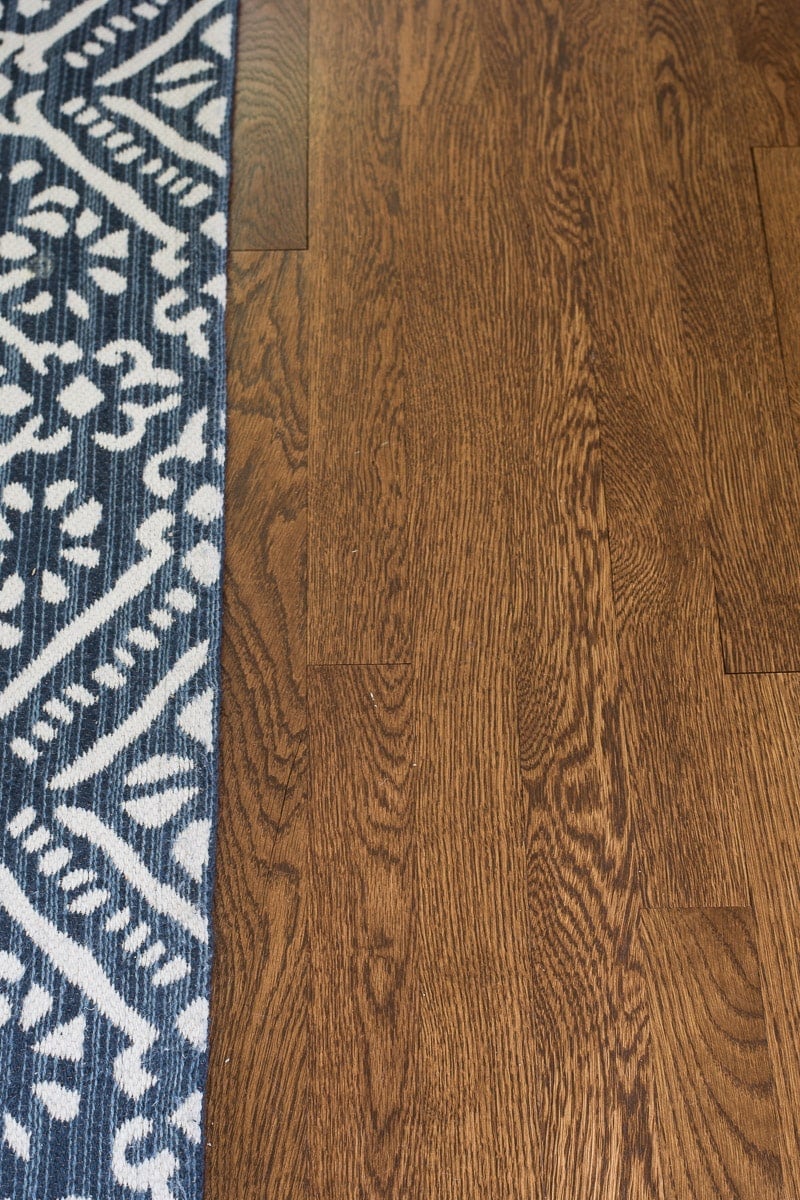 If you're looking to stain your floors, I really love how Provincial turned out. But if you want something a little darker, don't be afraid to make a custom blend. Sometimes a 50/50 mix of one stain plus a darker one will get you the exact color you've been wanting!