Beautiful ideas and inspiration to help you create an accent wall where the fireplace is the main focal point.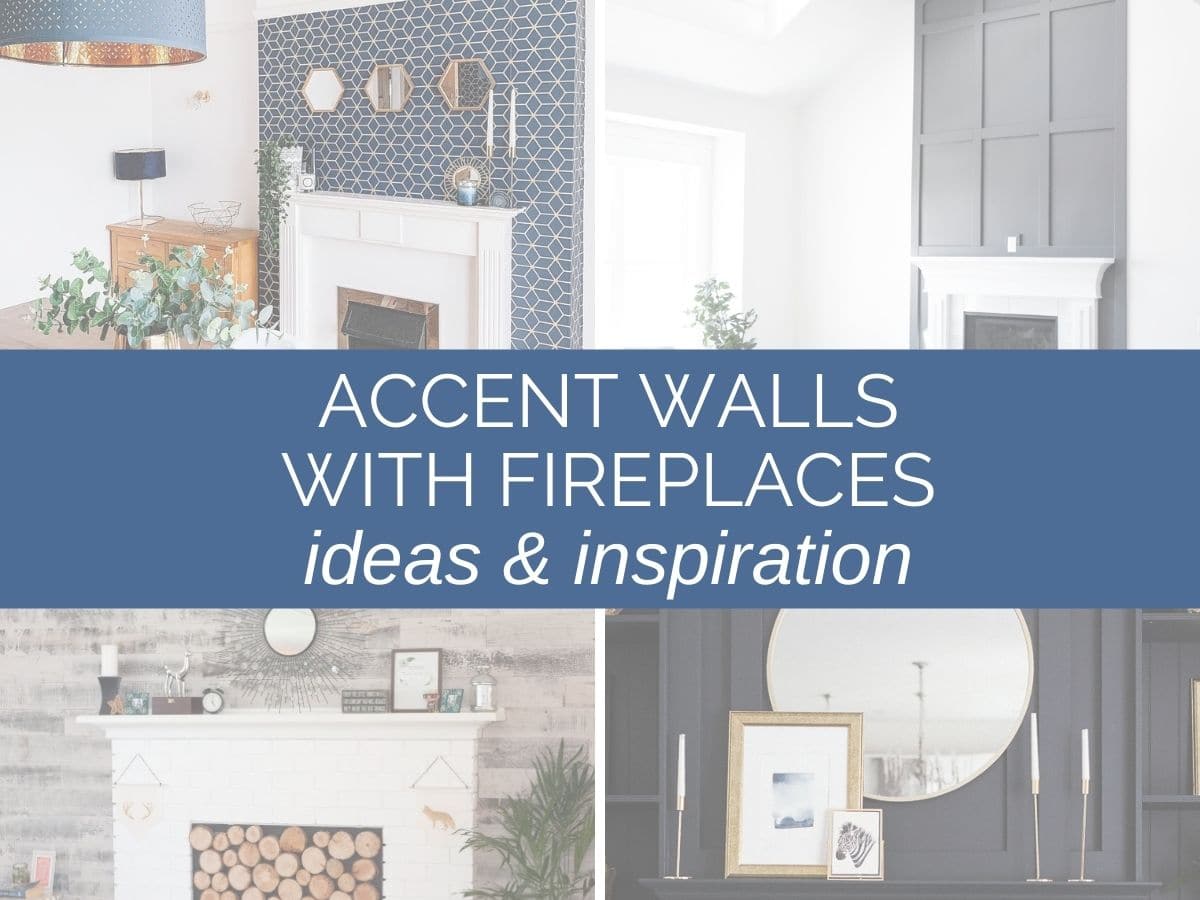 Your living room might just be the most important space in your house to decorate.
It sets the mood for your entire home. It's the room where you sit and chat with guests, where your family gathers to watch movies and where you relax after a long day at work.
Every room needs to have a focal point. More often than not, the living room's focal point is where the fireplace is.
Don't let the fireplace recede into the background. Create a beautiful accent wall around it and embrace it as the focal point in your space.
If your fireplace accent wall isn't quite living up to its potential, here are a few design ideas to get you started.
Create Angles with Geometric Millwork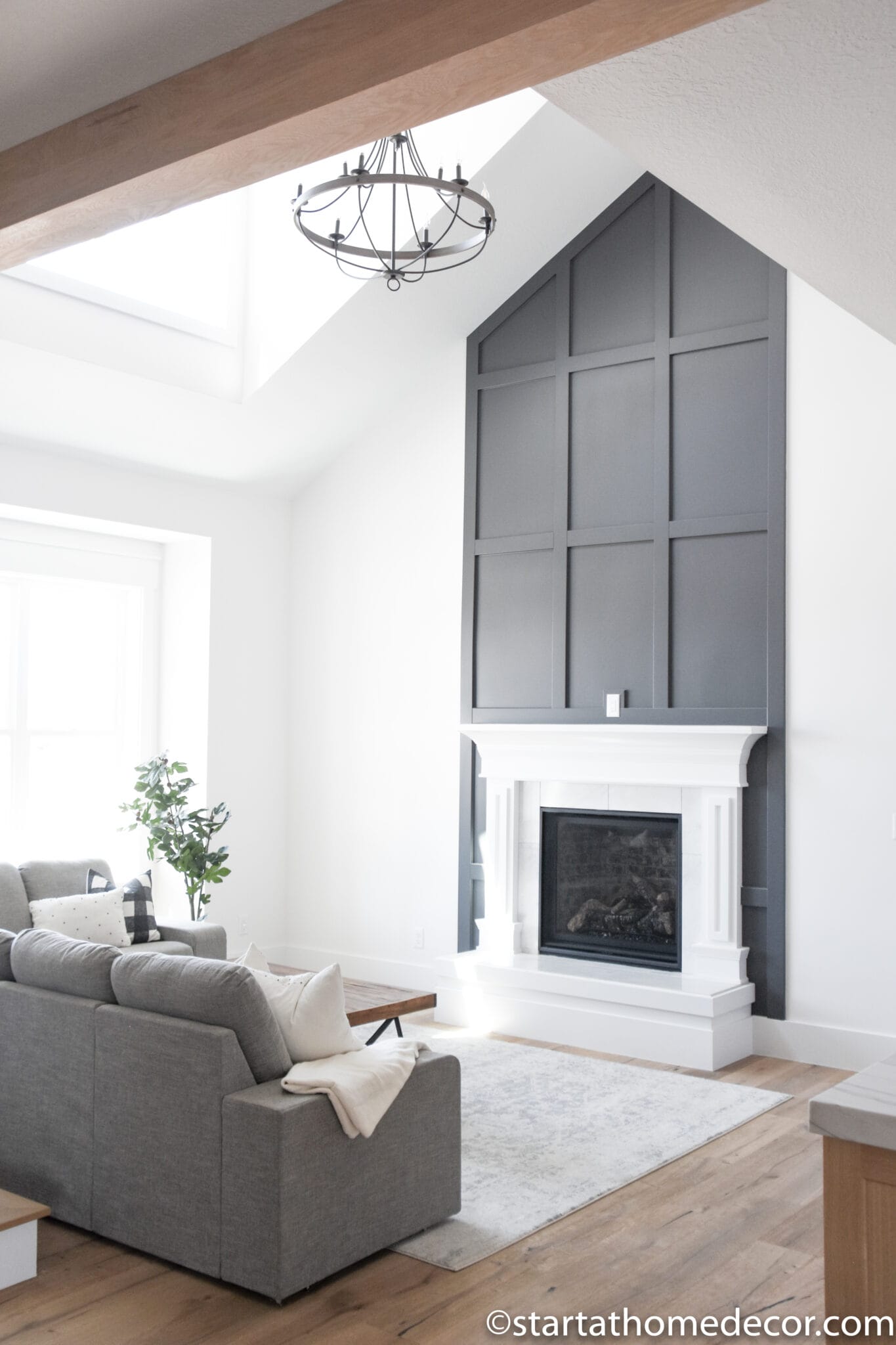 Like crown molding, these angular, geometric patterns on your wall raise the sophistication of your room without being too over the top.
With some basic measurements, a good saw and a sturdy ladder, you can build your own wood accent wall with these architectural elements.
And you don't even need high ceilings to achieve this look.
If you want to start off with a smaller project, try this board and batten idea for your entryway or mudroom.
You can keep the color simple or go dark to really up the wow factor.
Paint Your Way to Visual Perfection
If you think your fireplace wall looks boring right now, there's an easy way to fix that.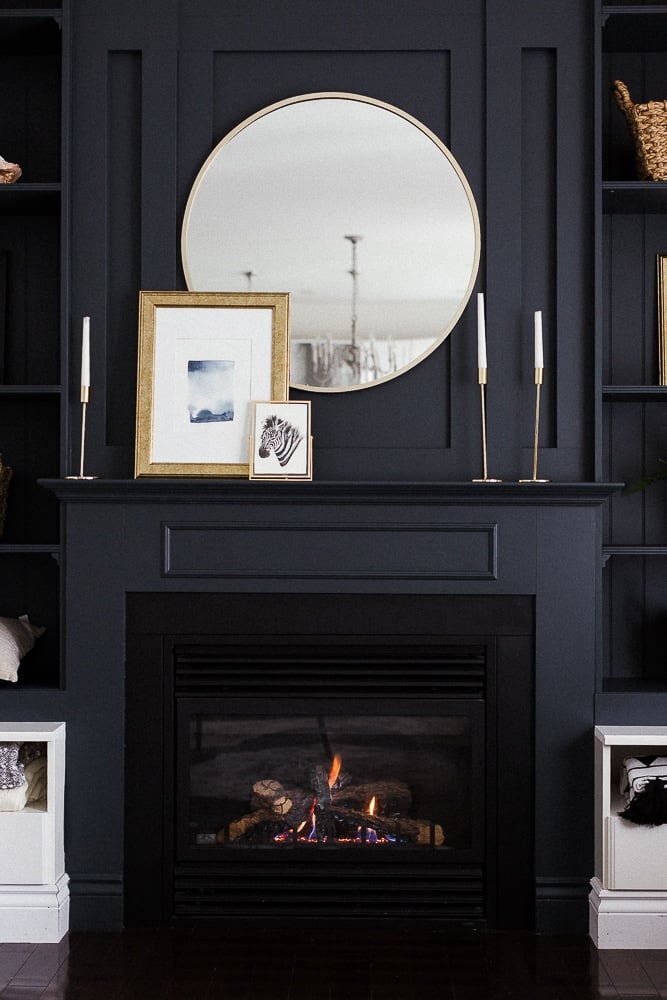 A bold paint color, whether it's a bright hue or a dark shade, is a quick, inexpensive and effortless way to call attention to this wall.
For maximum impact, paint the entire wall and fireplace in the same paint color or use a neutral for the wall but paint the fireplace surround in a contrasting, darker color (or the reverse!).
You can even paint over a brick fireplace in one afternoon to see what a difference a few brush strokes can make.
Add Texture with Wood Panels
The hottest trends in wood paneling in the interior design world are also great examples of timeless decor.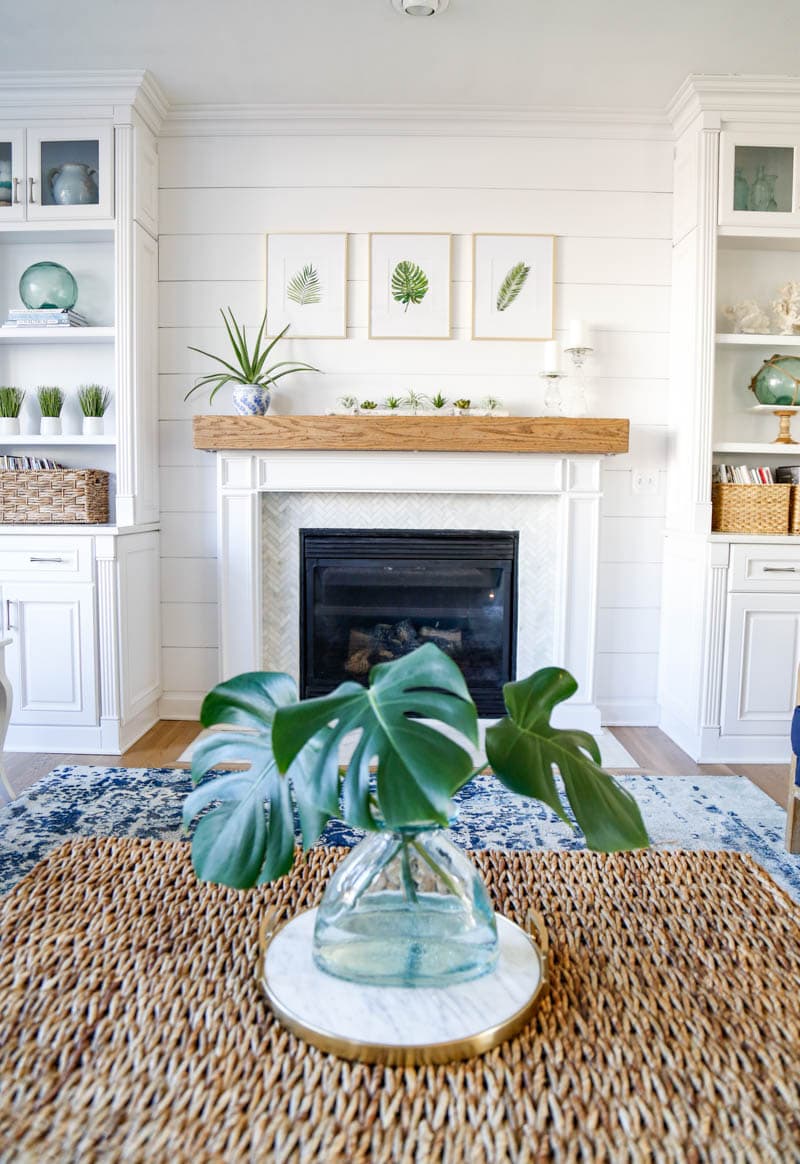 Natural materials, such as shiplap, reclaimed wood and skinny lap wall accents, add charm and rustic appeal to your fireplace wall. They give a fresh, new look but still remind us of the beauty of sea-faring ships and old barns.
Shiplap walls are an easy project to tackle but if you love the look of reclaimed wood accent walls, the ease of using peel and stick planks will blow your mind!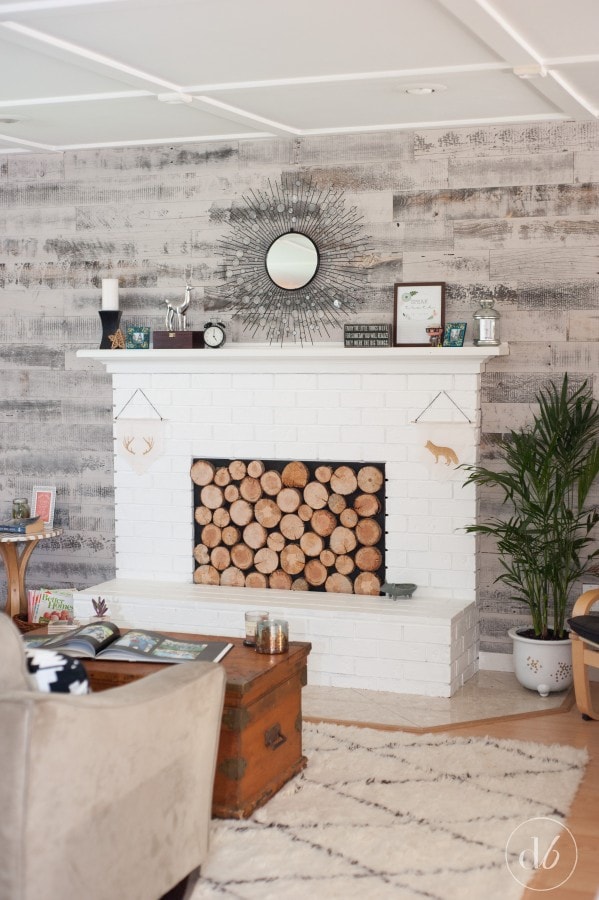 Embrace Your Favorite Wallpaper Designs
You know that vibrant metallic wallpaper design that catches your eye every single time you visit your home store?
When you're ready to make your fireplace wall the focal point of your living room, it's the perfect opportunity to welcome your favorite wallpaper into your home.
A simple way to use it is to apply it to the chimney breast or either side of it.
This is a design style commonly seen in the UK and Ireland, but not as much on this side of the pond. It's a great way to create a statement, especially in a small space, and you can be as subtle or as bold as you like with the print.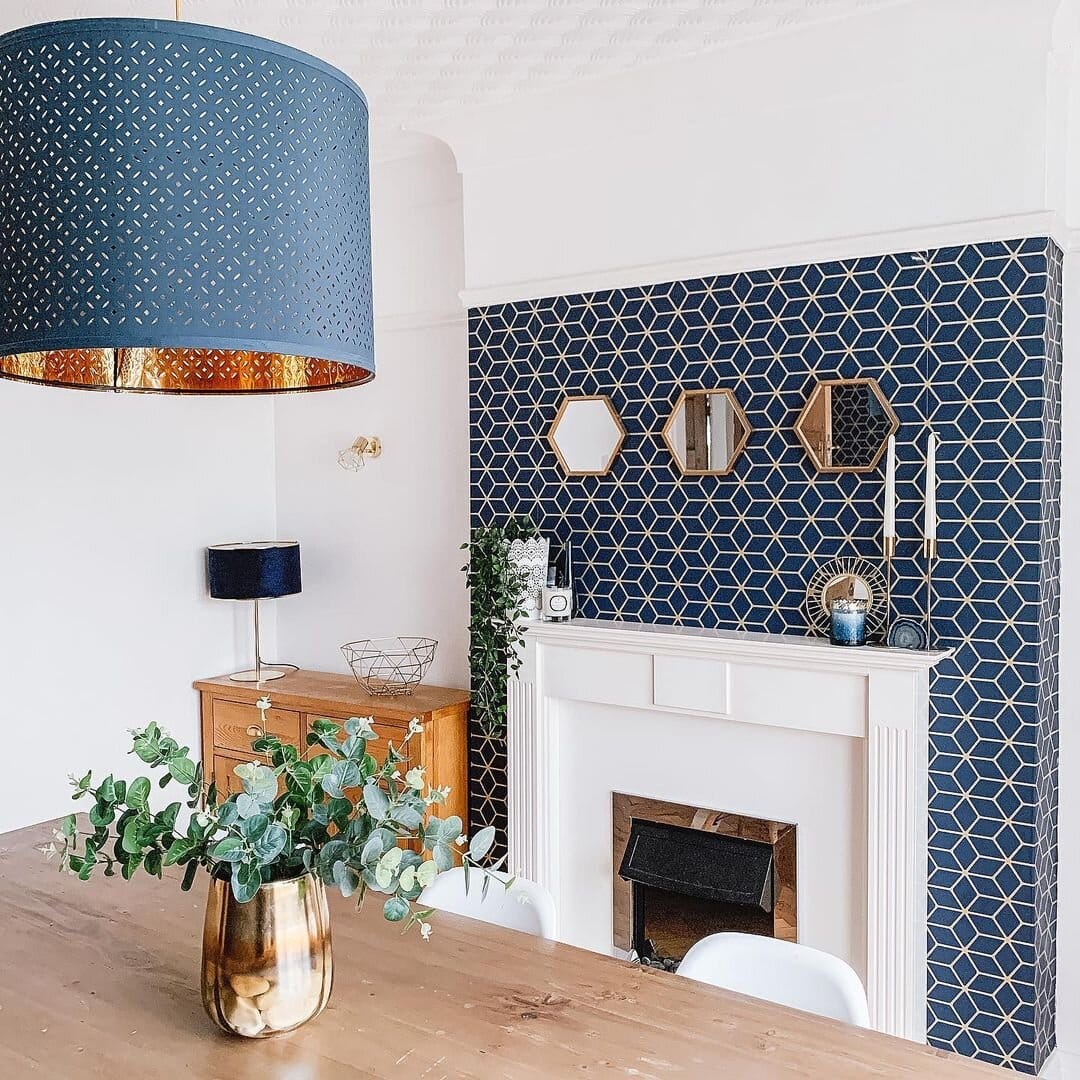 If you have any hesitation, find effective ways to create a wallpaper accent wall and squash any fears you have of sheets of wallpaper falling onto your head post-installation.
The Cool Refinement of Tile and Stone
Tiles or stone are the perfect complement to your fireplace and they come in many different shapes, sizes and colors.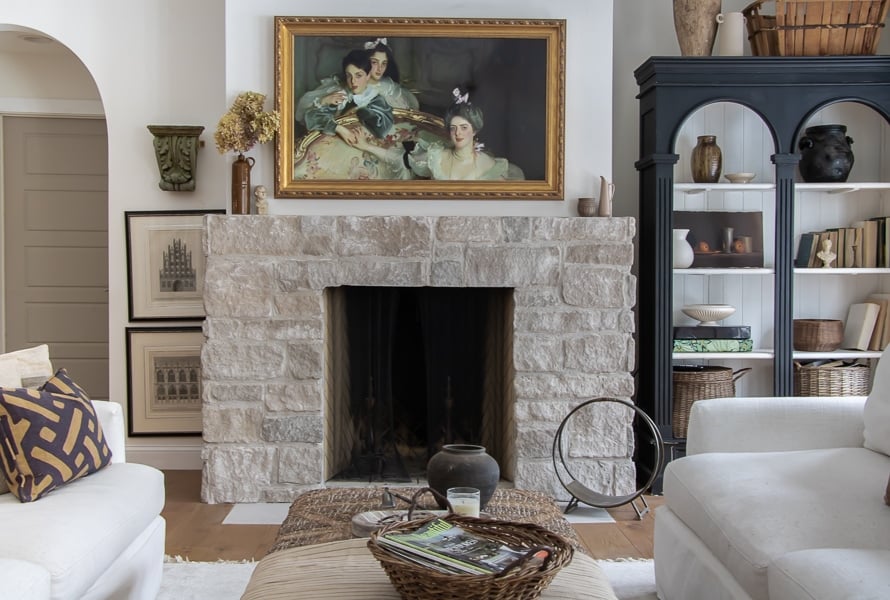 Whether you add tile or stone around your fireplace, behind it or create a seamless look with a large slab of marble or quartz, you're sure to create a stunning accent wall that can't be ignored.
Slightly more labor-intensive than painting or wallpaper, the moment you're done grouting, you'll be amazed at what you've created.
Even if you want to tile over an existing brick fireplace, the possibilities are endless!
The Enduring Beauty of Concrete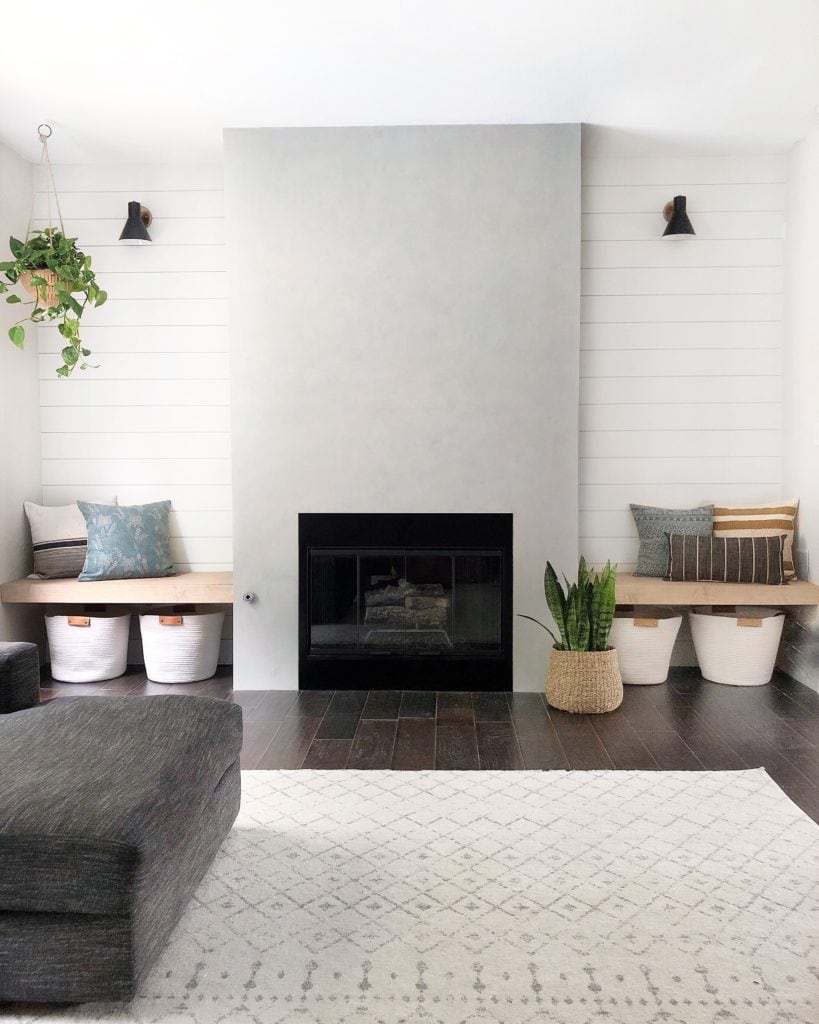 Standing in front of your fireplace, you might want to rip everything out and start over, exactly the way you've always imagined.
And maybe what you need is the minimalist, clean lines of a concrete fireplace surround.
When you think of how concrete can transform a room, you're probably picturing a sleek, polished floor or a bold, industrial countertop.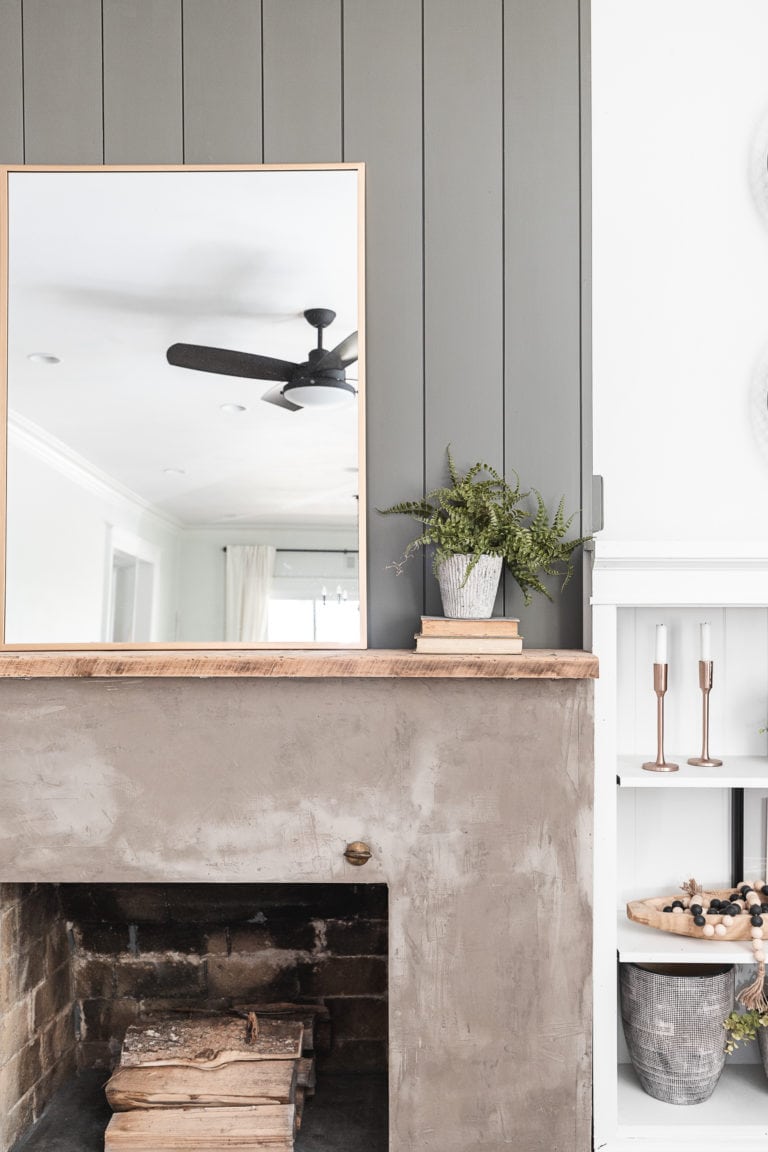 But it doesn't have to be a modern look – add an old wood beam for a rustic design.
Instantly, your previously boring fireplace wall is now a stunning accent wall in your living room.
Upgrade Your Mantel Shelf
A old home with character is a dream for interior designers and creative home owners.
But whatever quaint architecture details you find in your home, don't be afraid to go with a different design.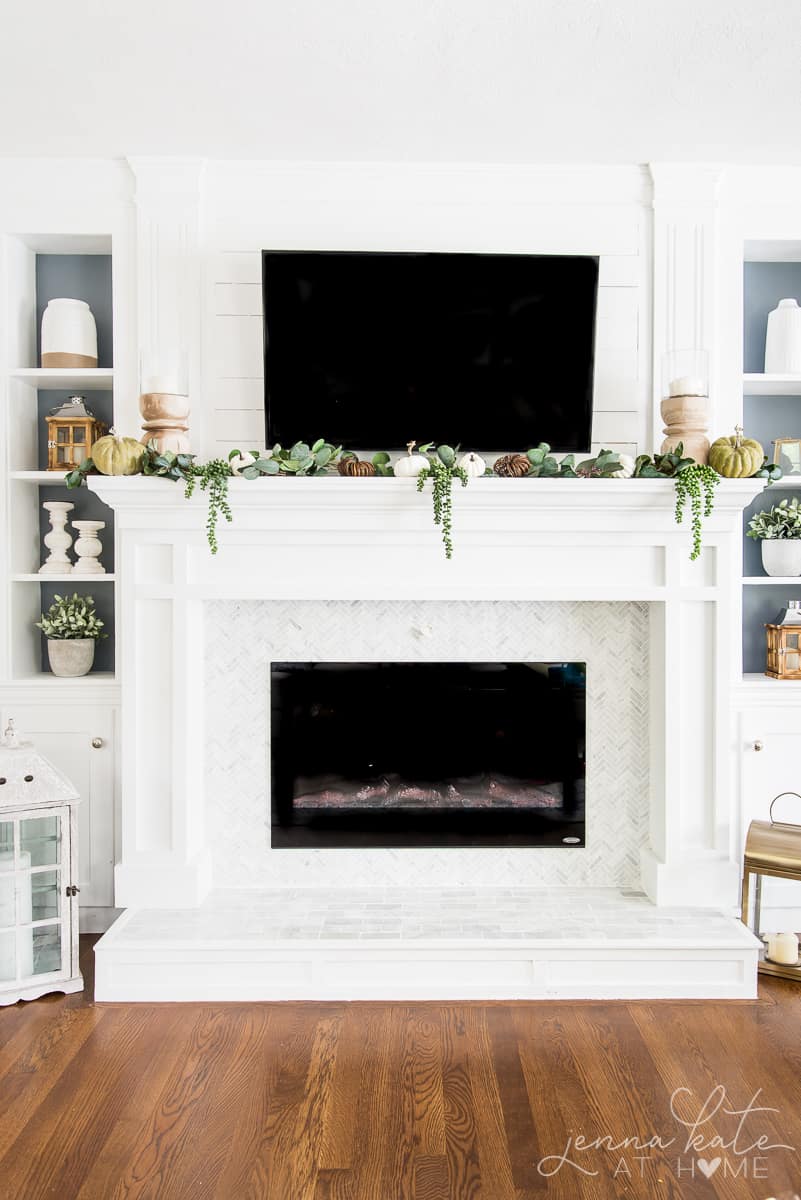 You can still have a majestic fireplace accent wall if you change one major element – the mantel shelf. Widen it, depending on the size of the wall, or use a different material to change the look completely.
Accessorize with a Screen
Perhaps the quickest way to liven up a dull fireplace is to use a fireplace screen.
A simple frame with a glass insert or intricate metalwork can make the entire space feel rejuvenated. Try a bold, striking pattern or tap into your Victorian vibes with ornate branches and floral design.
Add Wall Art
Whether you're displaying it on either side of your fireplace, over your mantel or even on your TV, art has a great way of creating a focal point for any accent wall.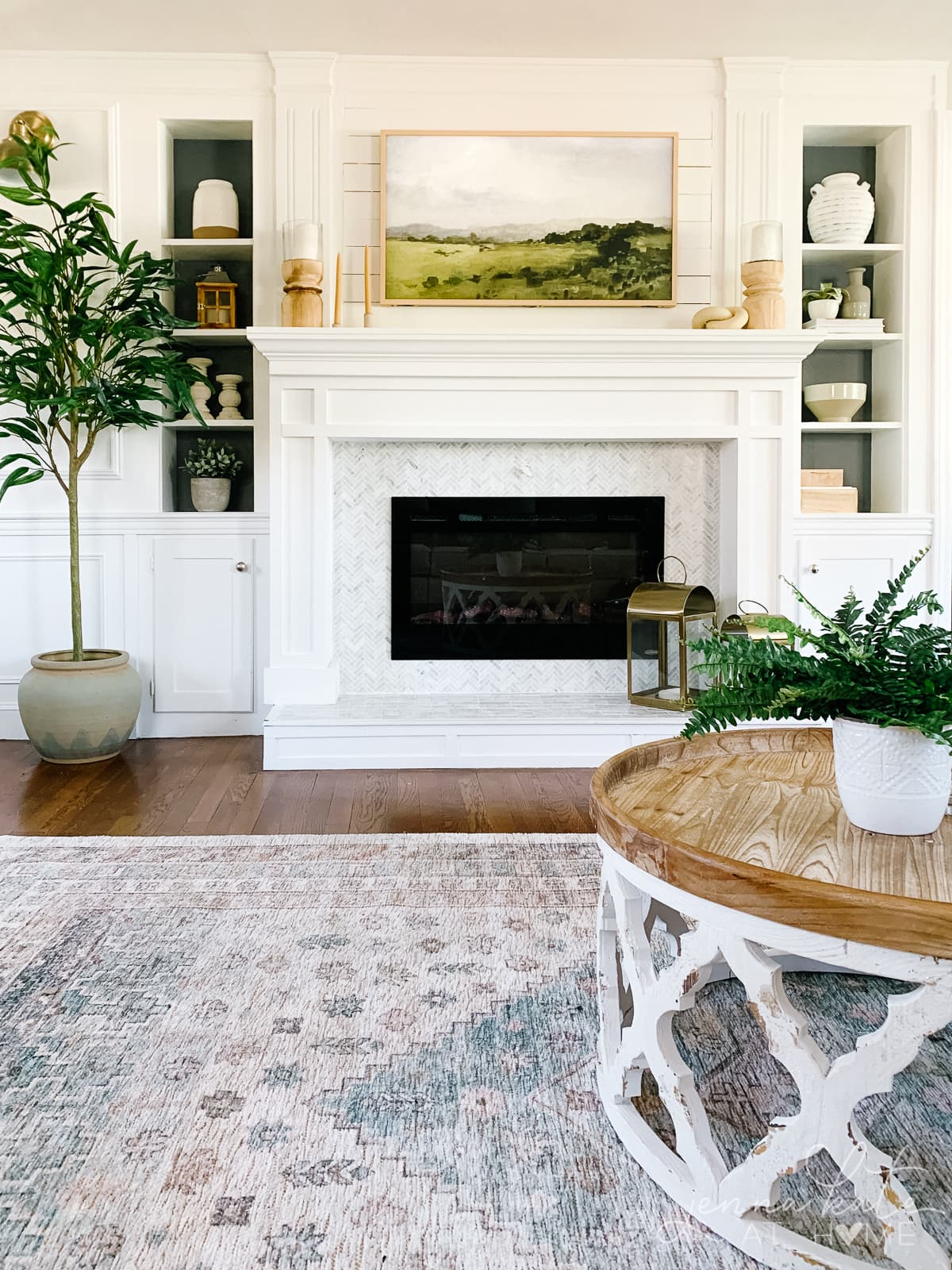 Play around with size and color. White frames on a dark wall, wooden tones on lighter walls – prints in similar colors or all black and white.
Play around with a mix of frames resting on your mantel that you can easily swap out. Or choose a single statement piece hanging above.
Final Thoughts
Are you feeling inspired to create just the right accent wall to really highlight your fireplace?
Whether you DIY it or hire it out, making your fireplace the focal point in your living room is one of the simplest ways to create a beautiful space. It sets the mood for all other areas in your house, so it's worth investing some time and money into making sure that you have something pretty to look at as soon as people walk through the door.