Looking for some fun and creative ways on how to decorate over your bed?  Maybe you have a large blank space and need some inspiration on how to fill it?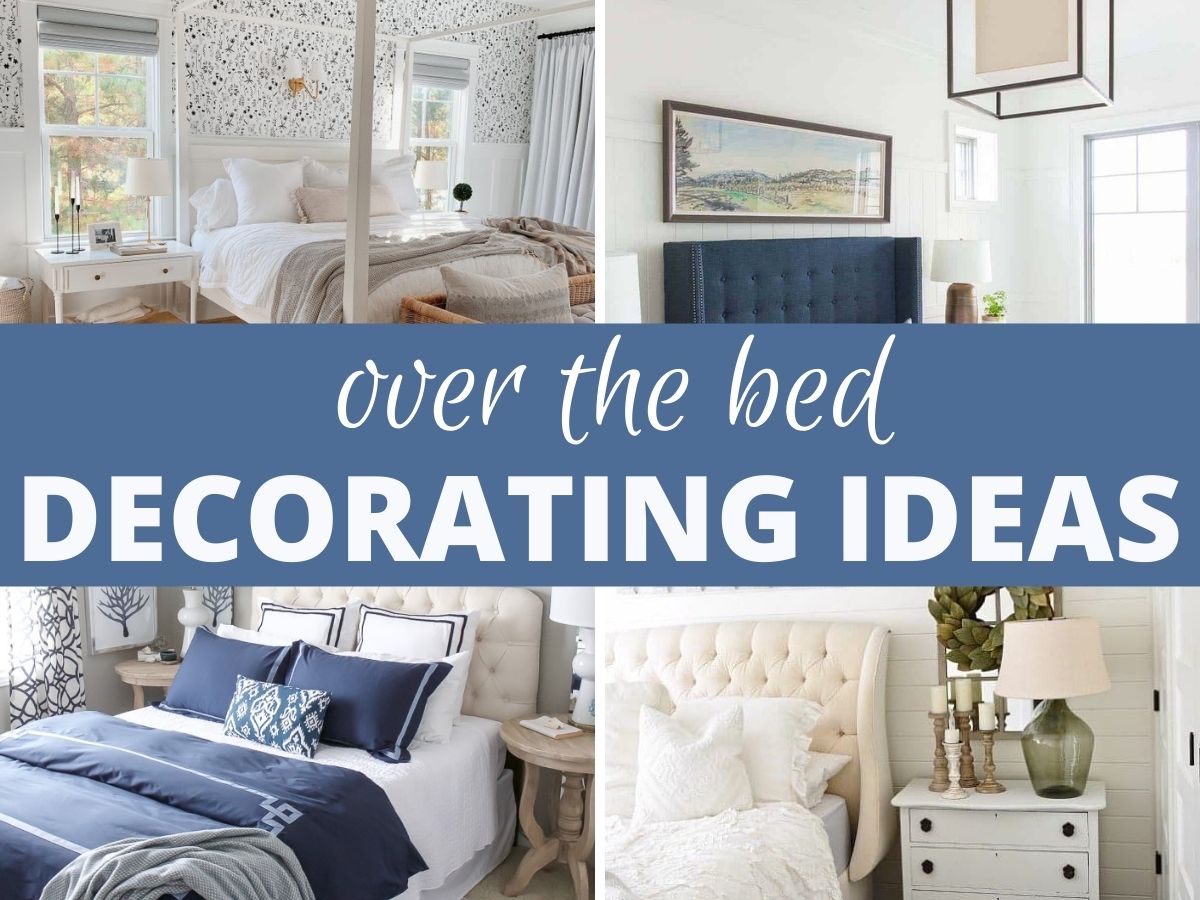 Having a large space right over your bed can leave your bedroom feeling unfinished. There's many ways you can decorate that blank space, so let's check out these 10 Ideas for decorating over your bed!
Work of Art
Wanting decor that will take center stage in your bedroom? Creating a wow factor is easier than you may think!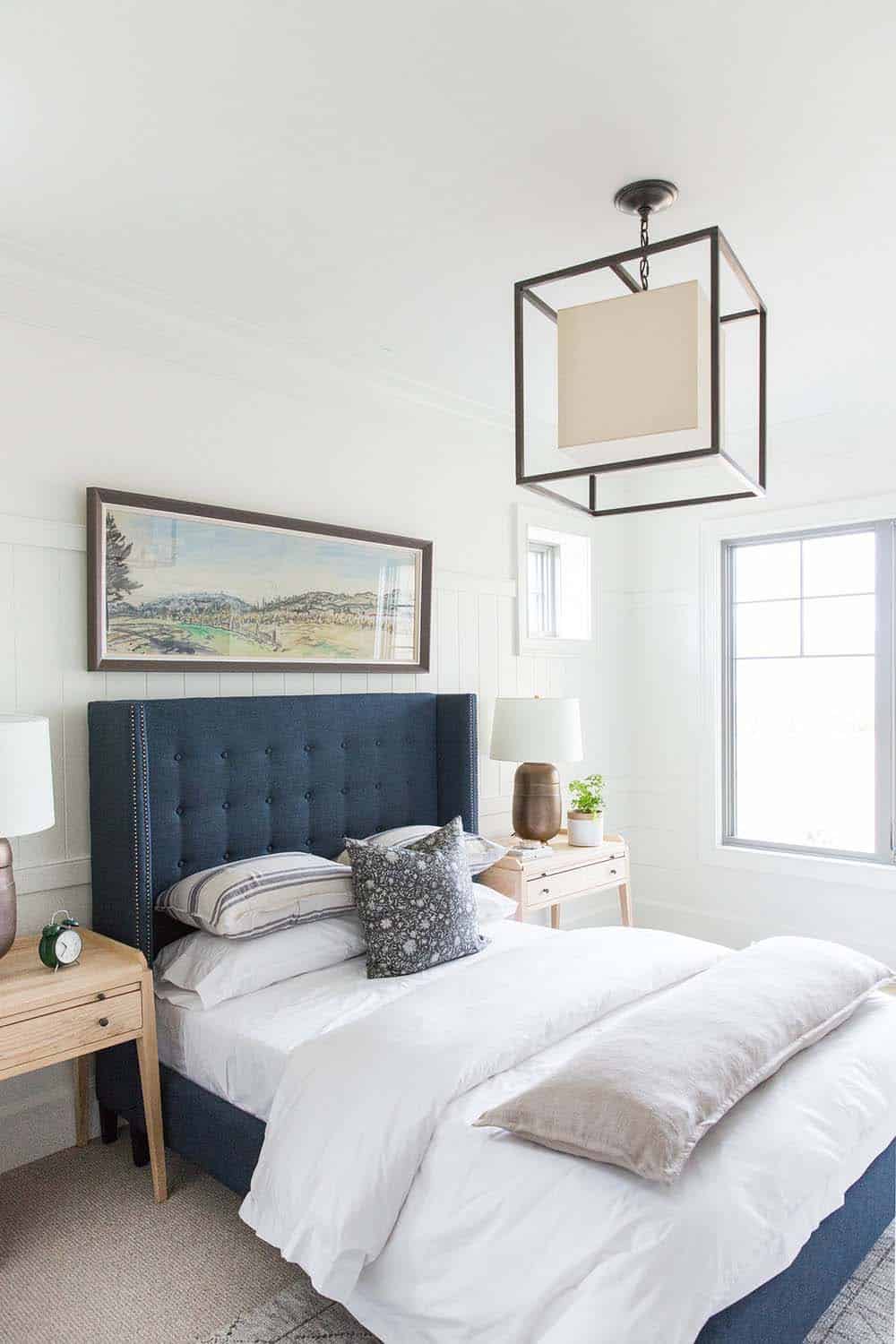 By simply adding a large print or a piece of artwork, you can change the entire feel of the space.
This gorgeous framed print really draws you eye to it.
You could also do a trio or foursome of art and keep them "themed", like I have in mu bedroom with this trio of doodle art.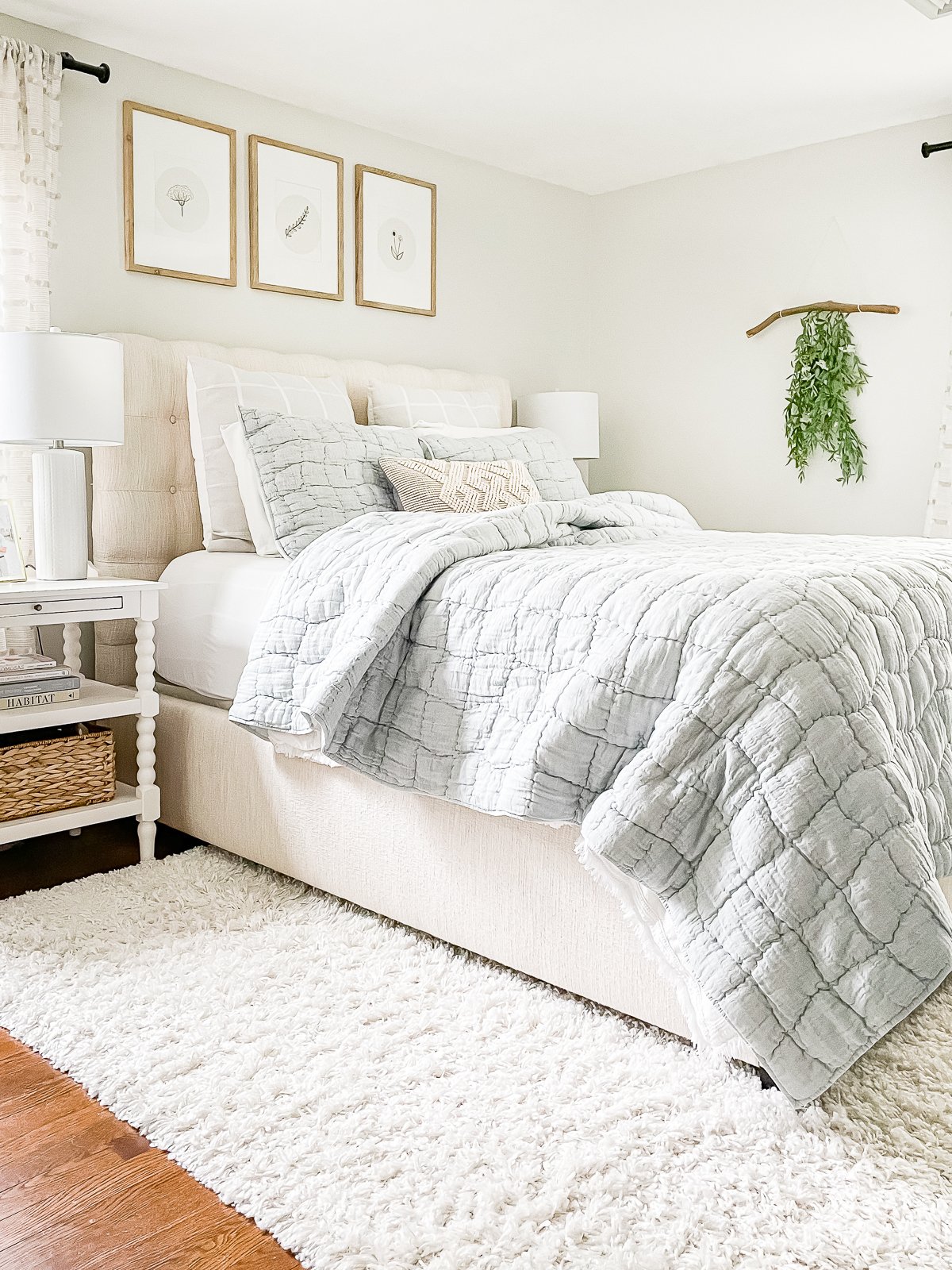 Wallpaper
A classic way to add some style to your bedroom walls is to add wallpaper and wainscoting.
You can add wainscoting half halfway up the wall, and add wallpaper or for a big impact.
Adding wallpaper can sprinkle just the right amount of drama to your all looking for your bedroom.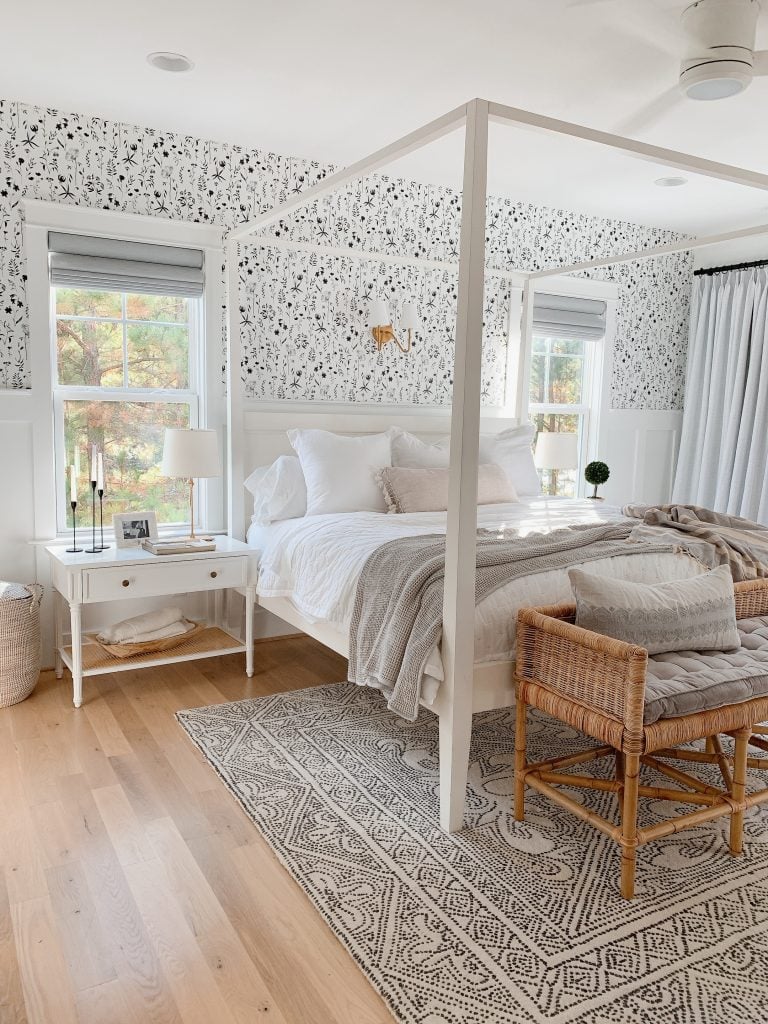 Don't you just love this board and batten wall with the black and white wallpaper? Plus, the rug and bench add in just the right amount of texture to tie everything together.
Adding an accent wall of wallpaper or another wall treatment is also a great way to add a focal point behind your bed without hanging art or other objects.
Ju Ju Hats
Did you know Juju hats are a symbol of prosperity?
Made from feathers these are a beautiful item to display as decor on your wall. They really make your walls pop!
This staple piece could be used in any room of your home.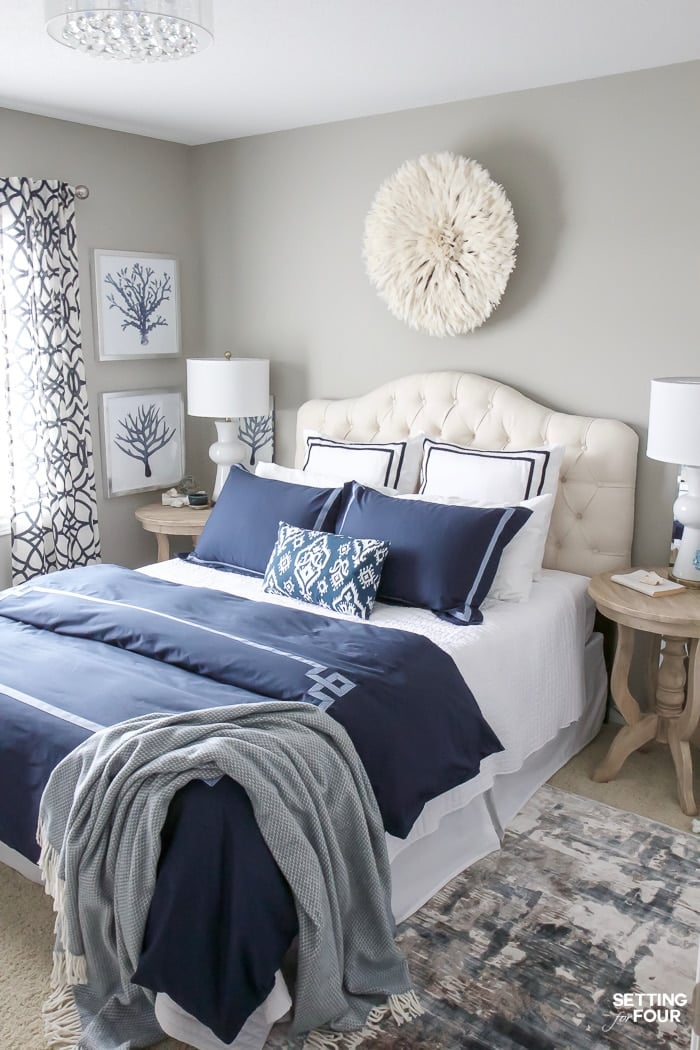 This Juju hat is really a great focal point above the bed. It adds softness and the perfect amount of texture.
Mirror Wall
Mirrors can be a great choice for above your bed decor. You can use one large mirror or mix and match smaller-sized mirrors, to achieve this look.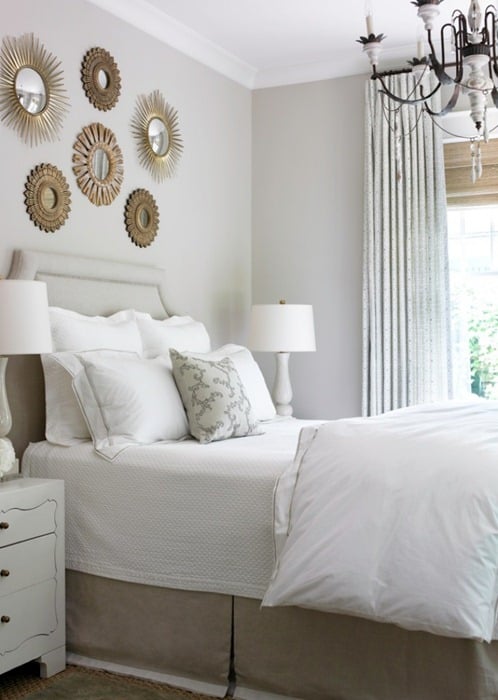 With all the white and neutral tones in this space, the mirrors add just the right amount of subtle pop this room needs.
Vintage Doors
Maybe you want to bring more of a vintage farmhouse look to your bedroom. This is a fun way to utilize your bedroom wall space.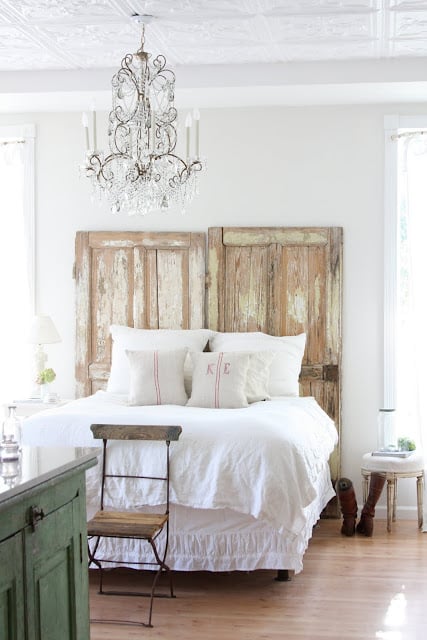 Skip the wall art an opt to use vintage doors as a headboard.
These will take up the large blank space you would typically have above a bed with a normal-sized headboard.
Shelving
By adding a shelve above your bed you can not only add style, but maximixe space as well.
Both stylish and practical! Prop up some art or books, anything to make it fit your style or mood.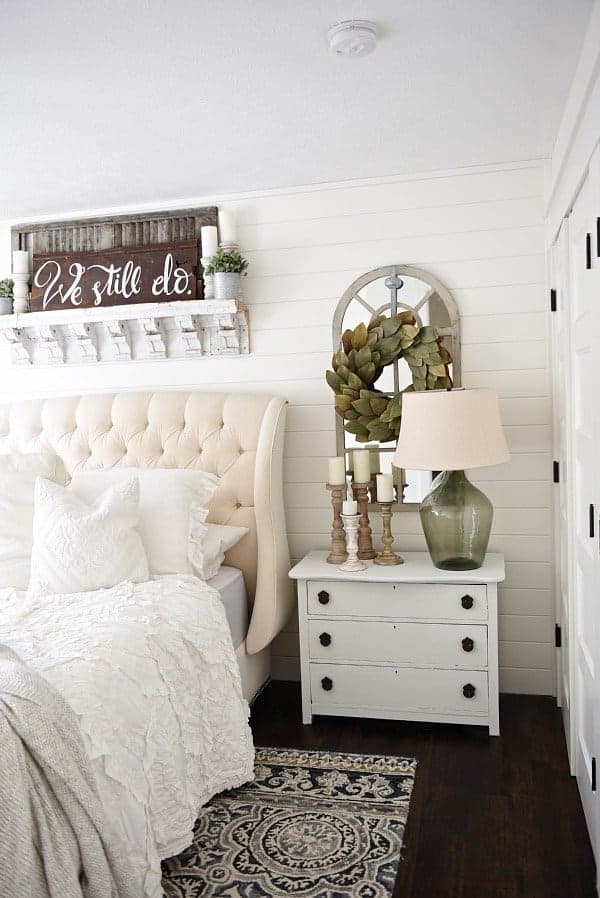 Liz Marie did an amazing job adding this chippy vintage corbel shelf to her bedroom. Not only does it show style and personality, it is a great way to decorate for the seasons.
You can easily swap out decor as you feel the urge to do so!
Cornice Board
A vintage window is a very budget-friendly way to add something fun above your bed. You can usually find them at garage sales or antique stores for a great price.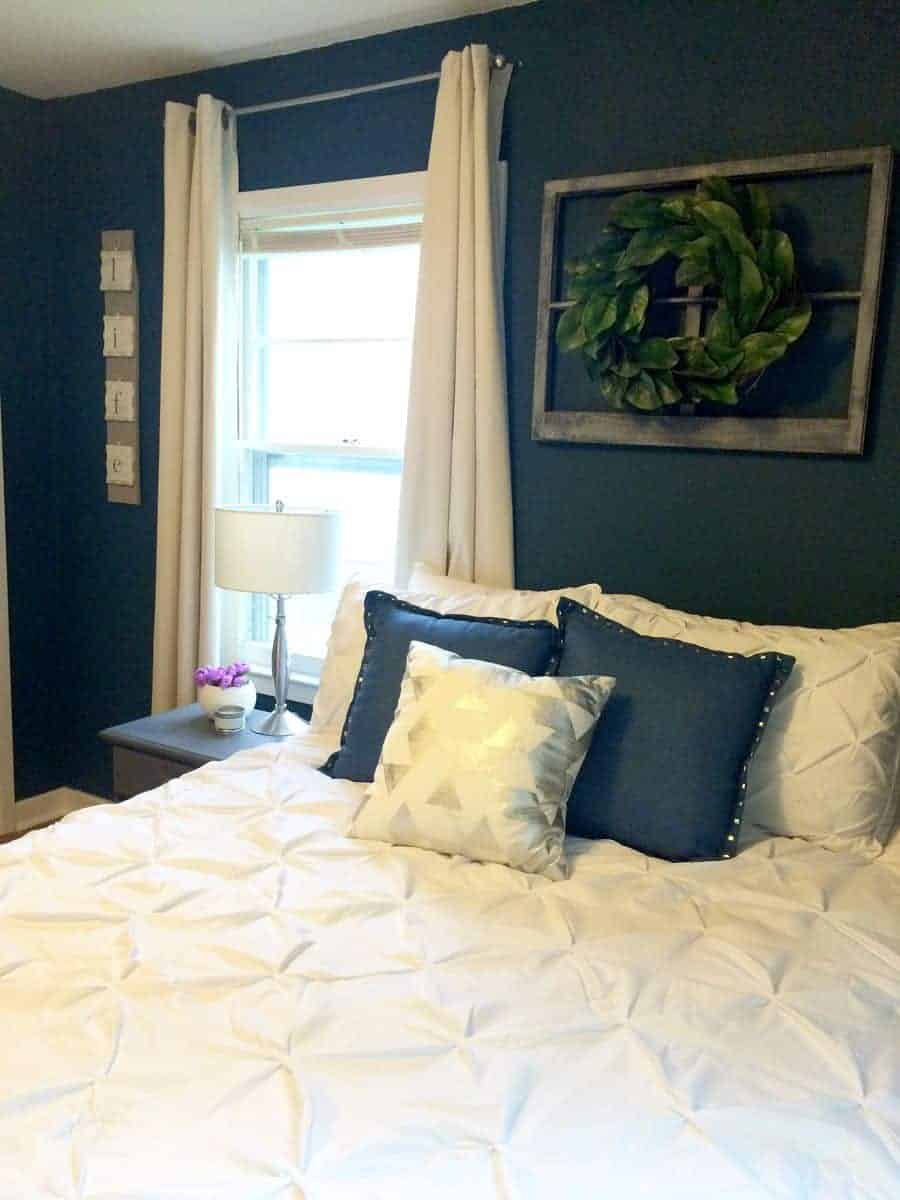 Emily from Small Stuff Counts did a great job decorating above her bed with this vintage window. She even added a magnolia wreath to finish it off.
Plates
We just adore this lovely trend of grouping and hanging plates above your bed.
It gives the perfect feminine feeling, and you can use colorful or playful plates to add a dramatic pop.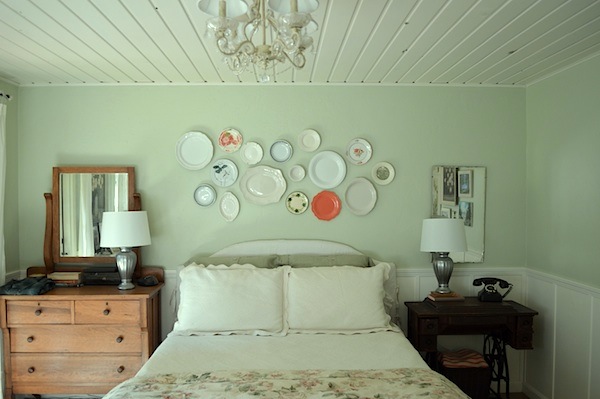 Jami added her vintage plate collection above her bed, and we are loving it. Such a fun and unique way to add some character to her bedroom.
Upholstered Panels
By adding upholstered panels behind your bed can add that feelign of elegance to your bedroom.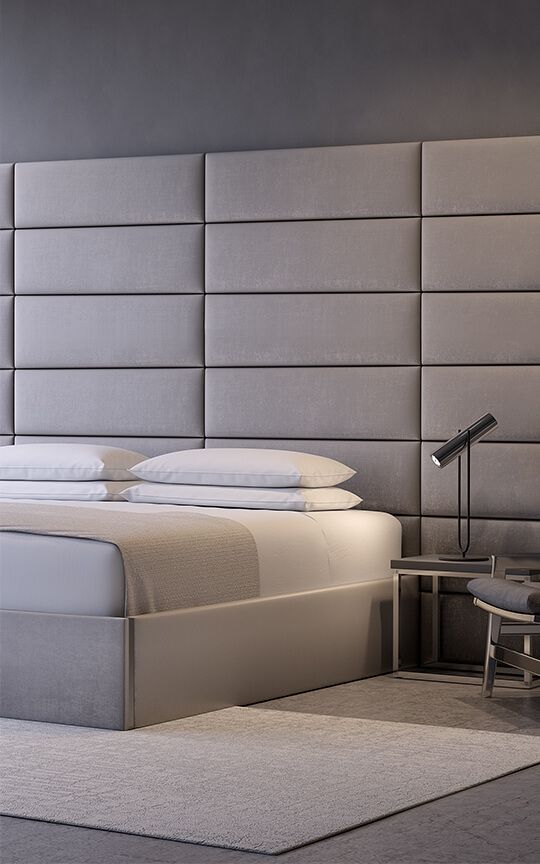 Bonus if you have low ceilings they actually give the appearance of a taller room.
Hang A Sign
One of the simplest ways to decorate above your bed is to hang a big sign! This puts the art front and center for everyone to see.
Plus signs are fun, they allow you to show your personality!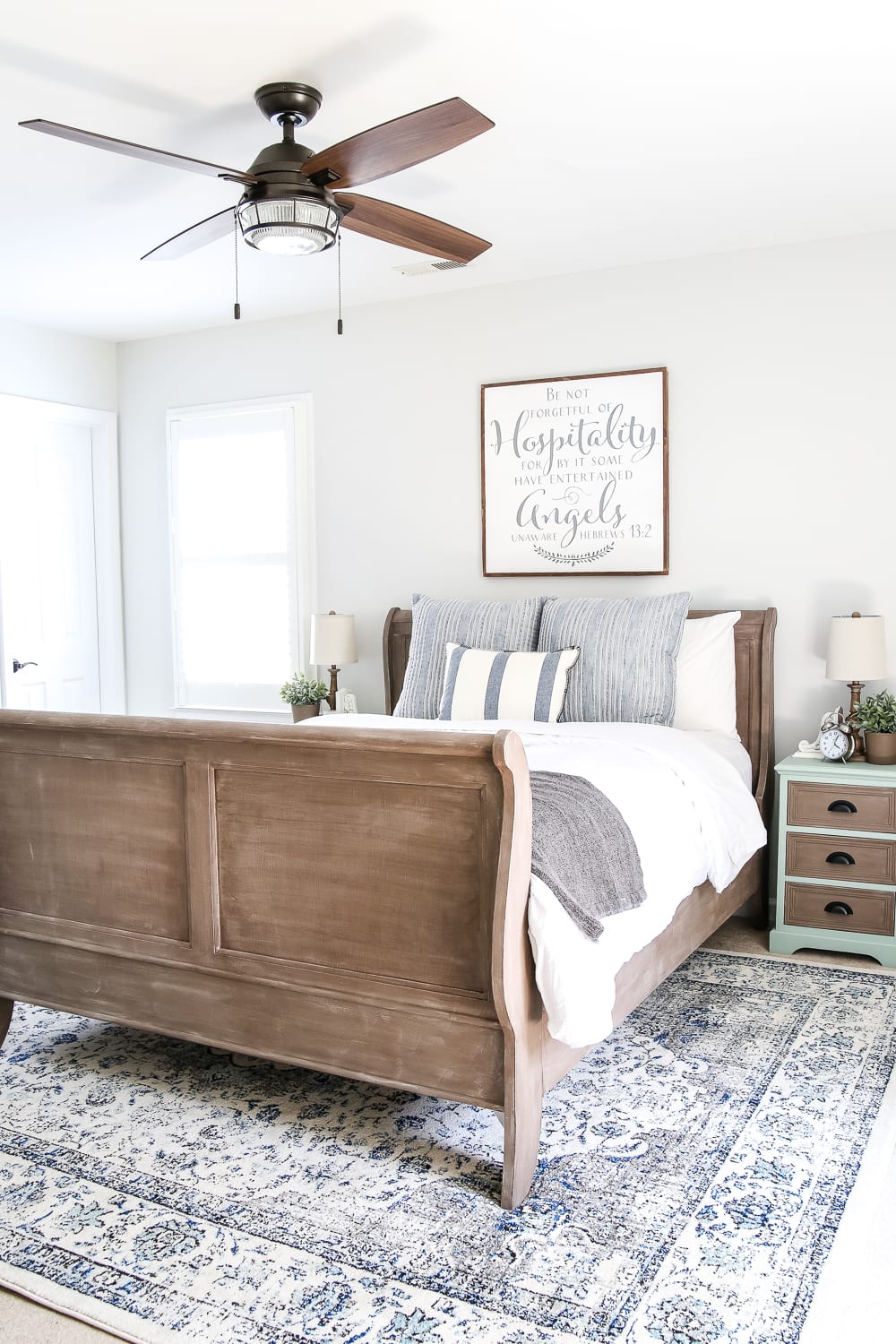 Lauren from Bless'er Home does an amazing job styling this gorgeous farmhouse sign above her bed.
Final Thoughts
As you can see, there are so many amazing ideas for decorating over your bed. Now you will never stare at a blank wall again and wonder what to do with it!
More Decorating Ideas…