One of the rooms that I have not yet shared is our first born's nursery. Can you even call it a nursery when he's two years old? Anyway, that's what I still call it and probably will until Baby #2 arrives and we need to distinguish between the two rooms!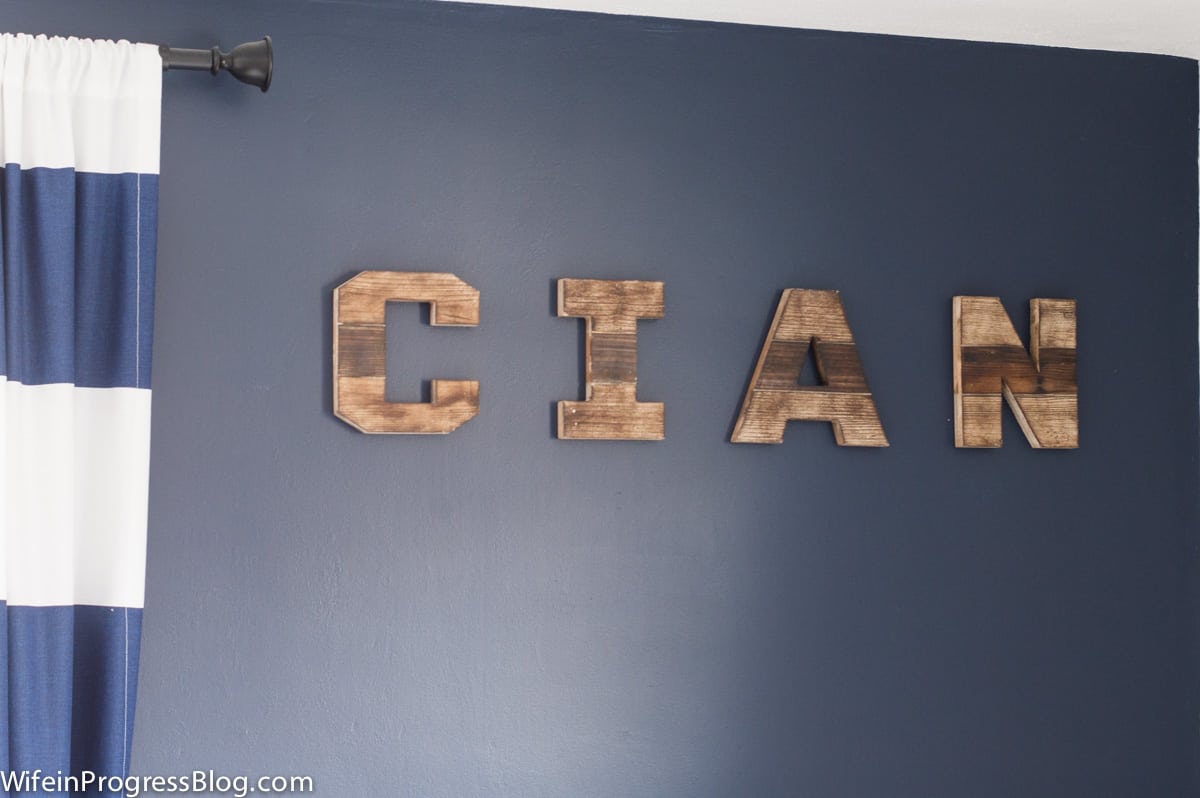 Cian's room hasn't had anything fancy done to it – there's wasn't a big makeover – but he did acquire a new dresser and some shelves recently, thanks to Raymour & Flanigan.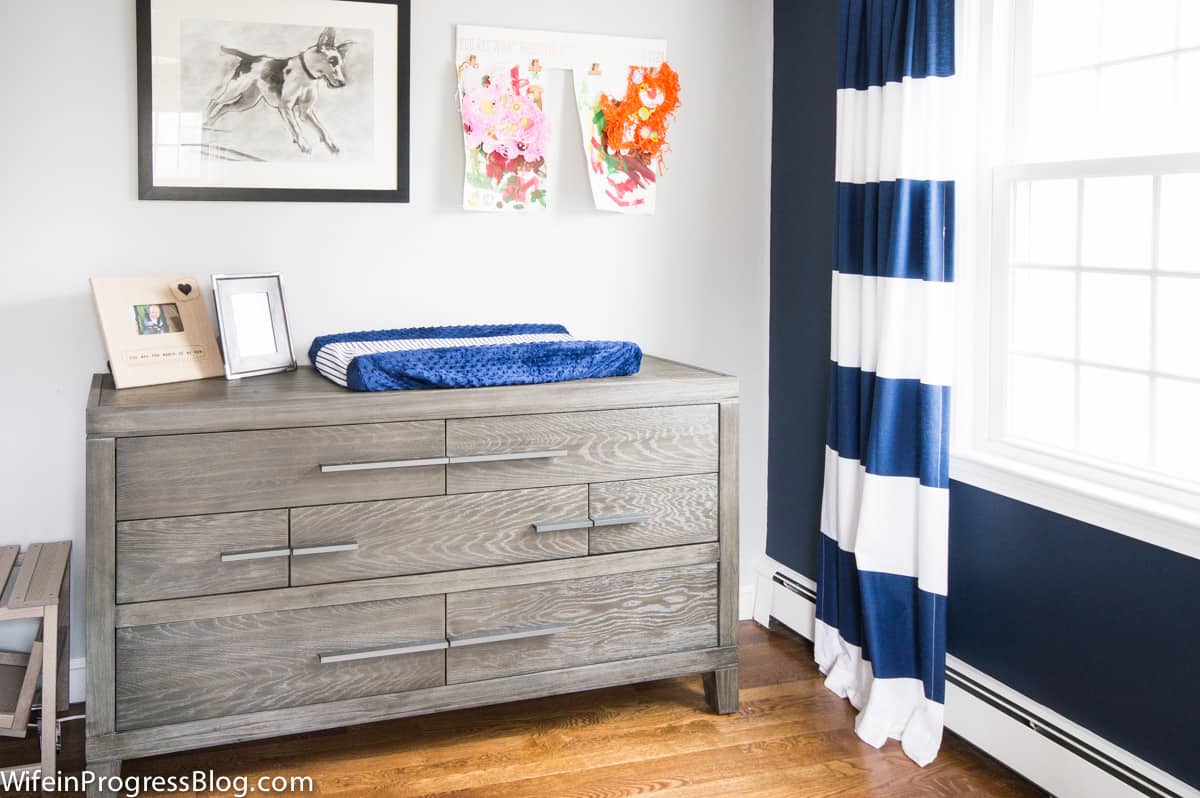 The walls were painted when we moved in. Except for the master, all the bedroom were painted Stonington Gray. I really wanted a navy blue wall somewhere, so I thought an accent wall in Cian's room would be a fun touch and a safe place in case I ended up hating it! The navy blue is Naval by Sherwin Williams, by the way. It also makes for a beautiful front door color!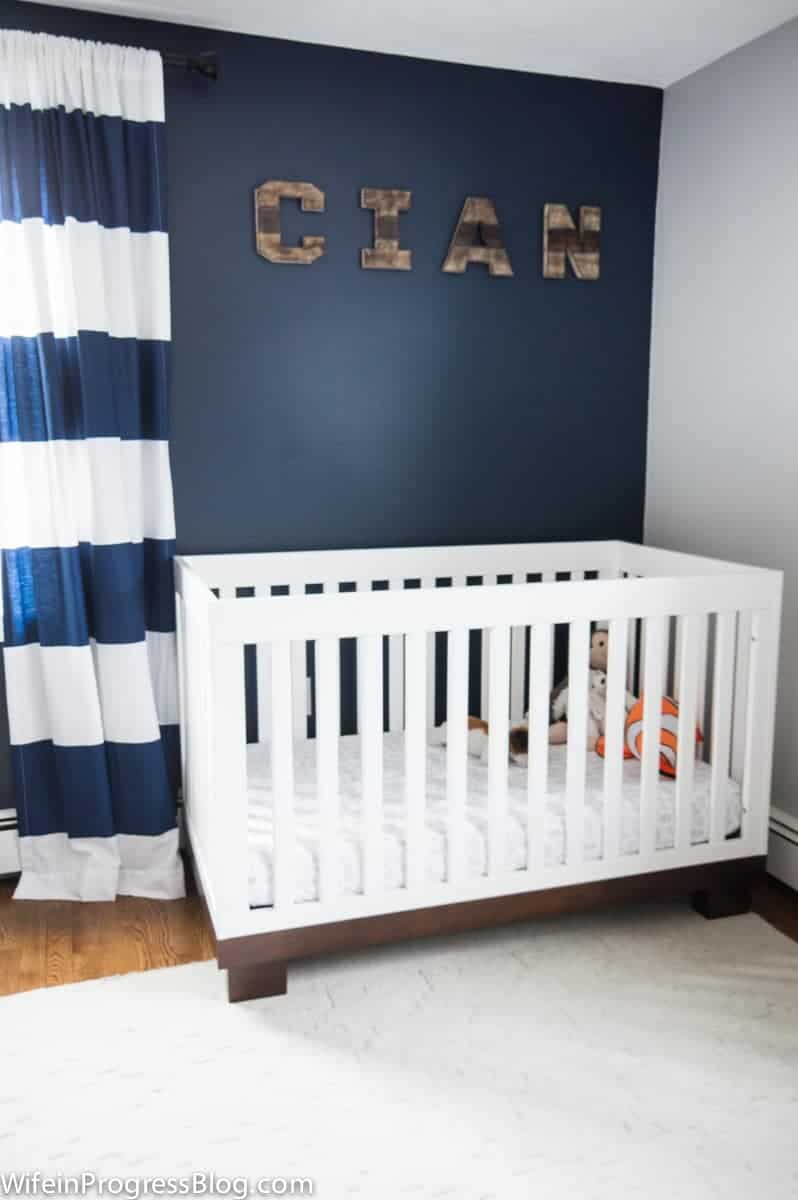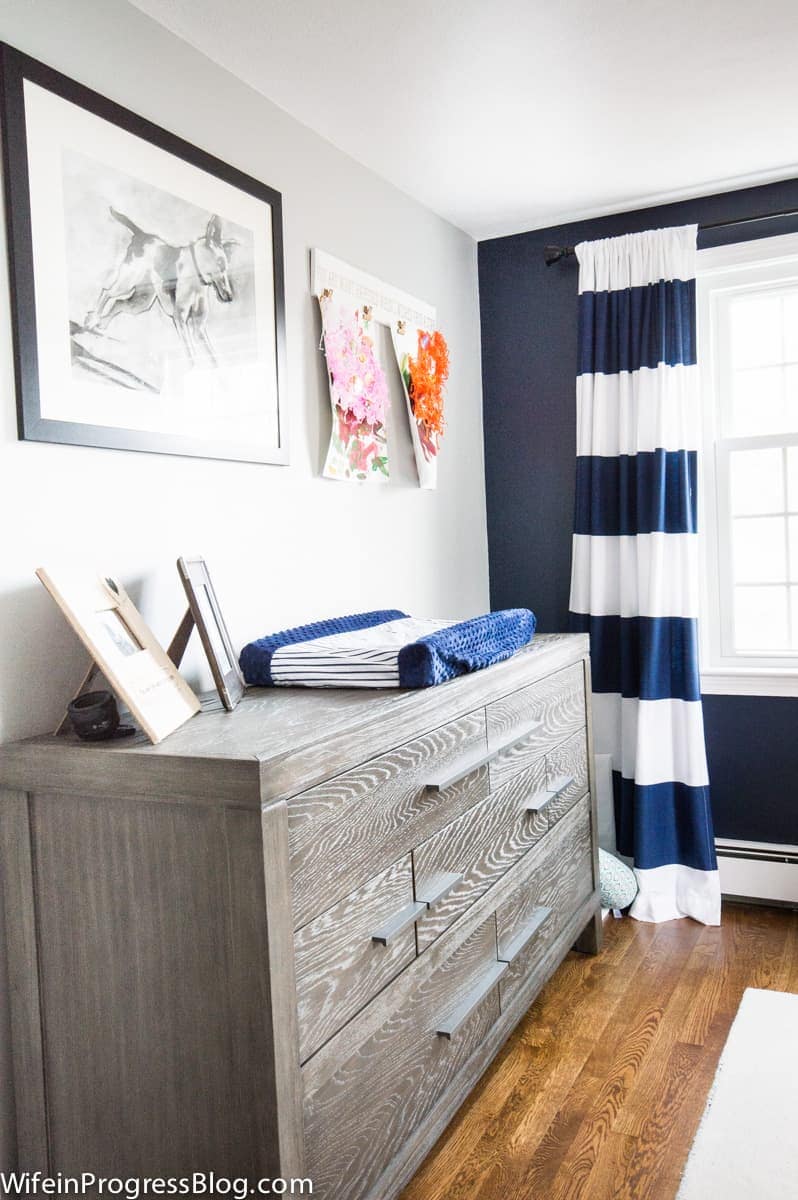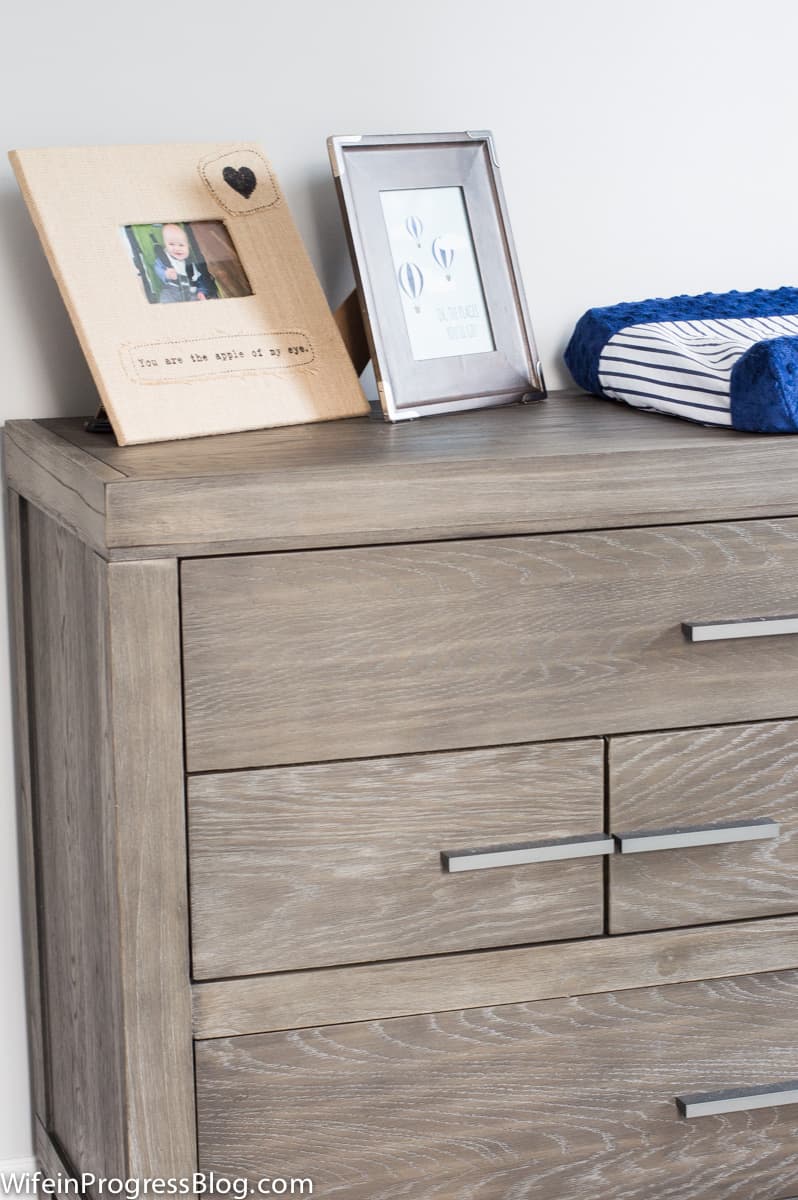 Cian loves that we have some of his artwork hanging up over his changing mat. Everyone who visits our house immediately gets dragged up to his room for a viewing!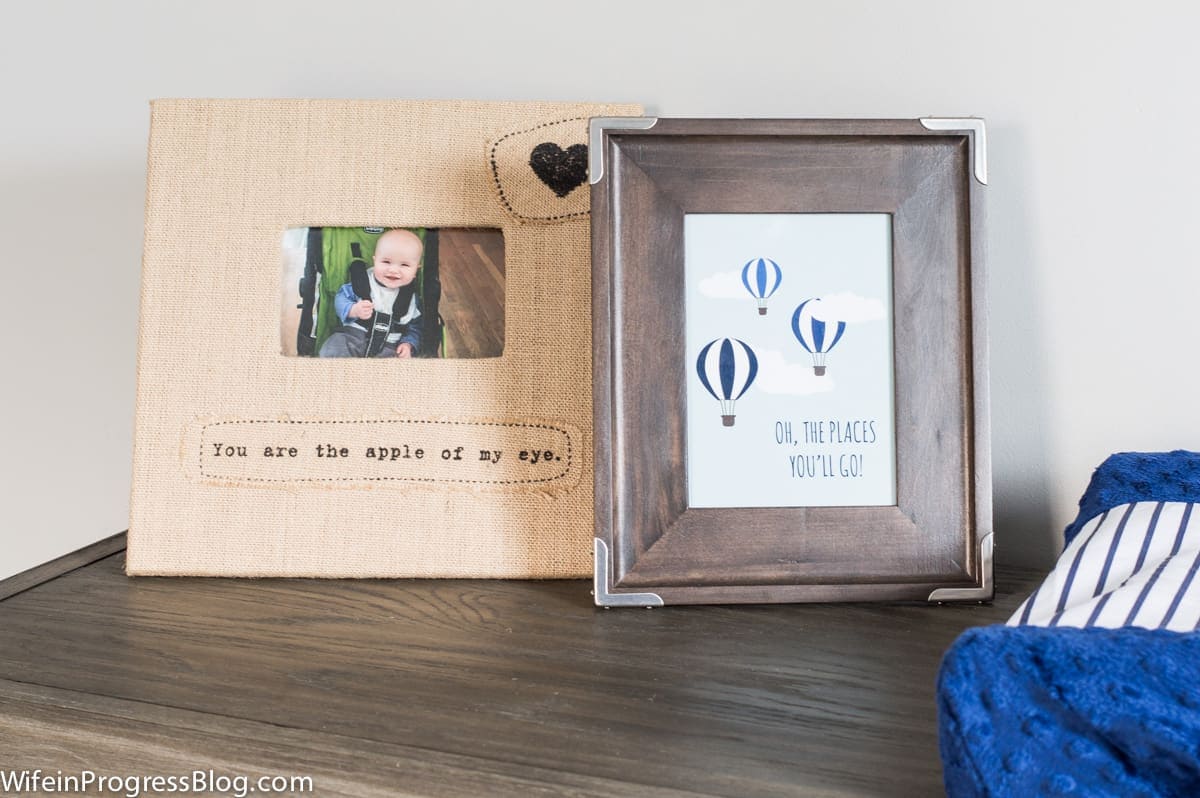 Cian's two favorite things in life are dogs and trucks. Both are represented in his room, from the artwork right now to his crib sheet – much to his delight.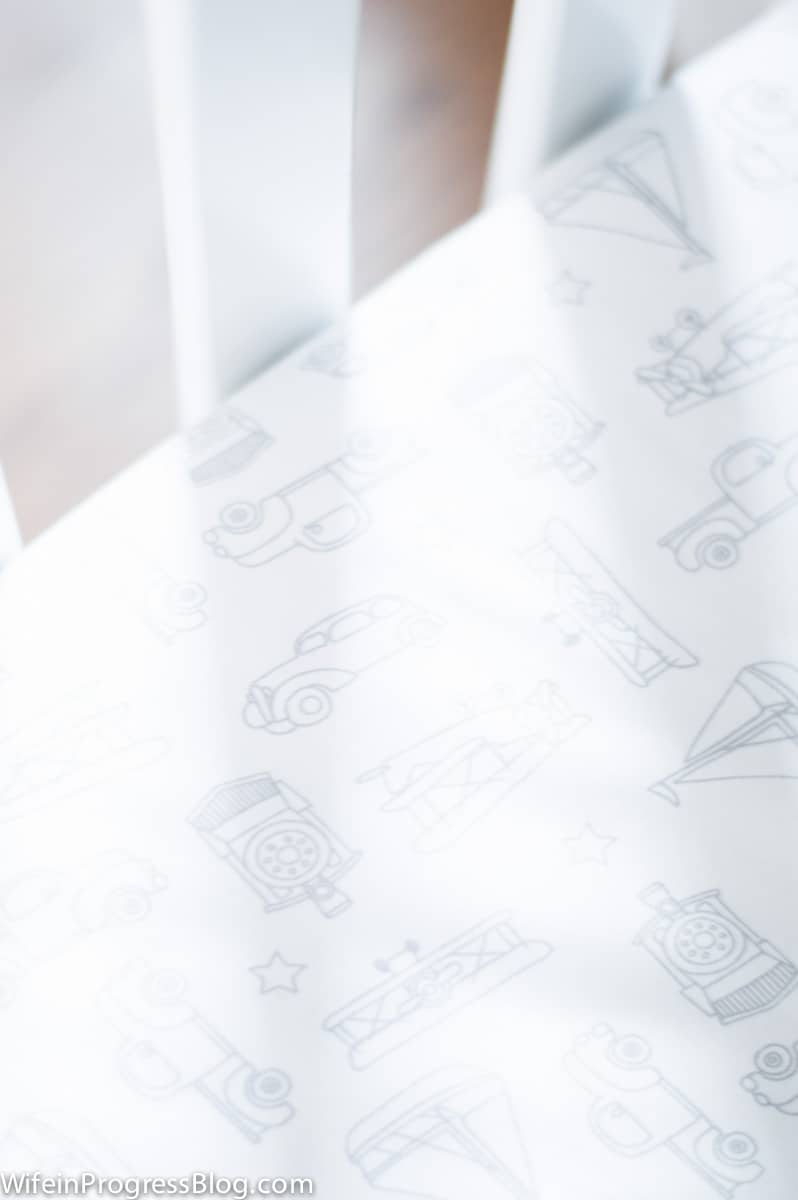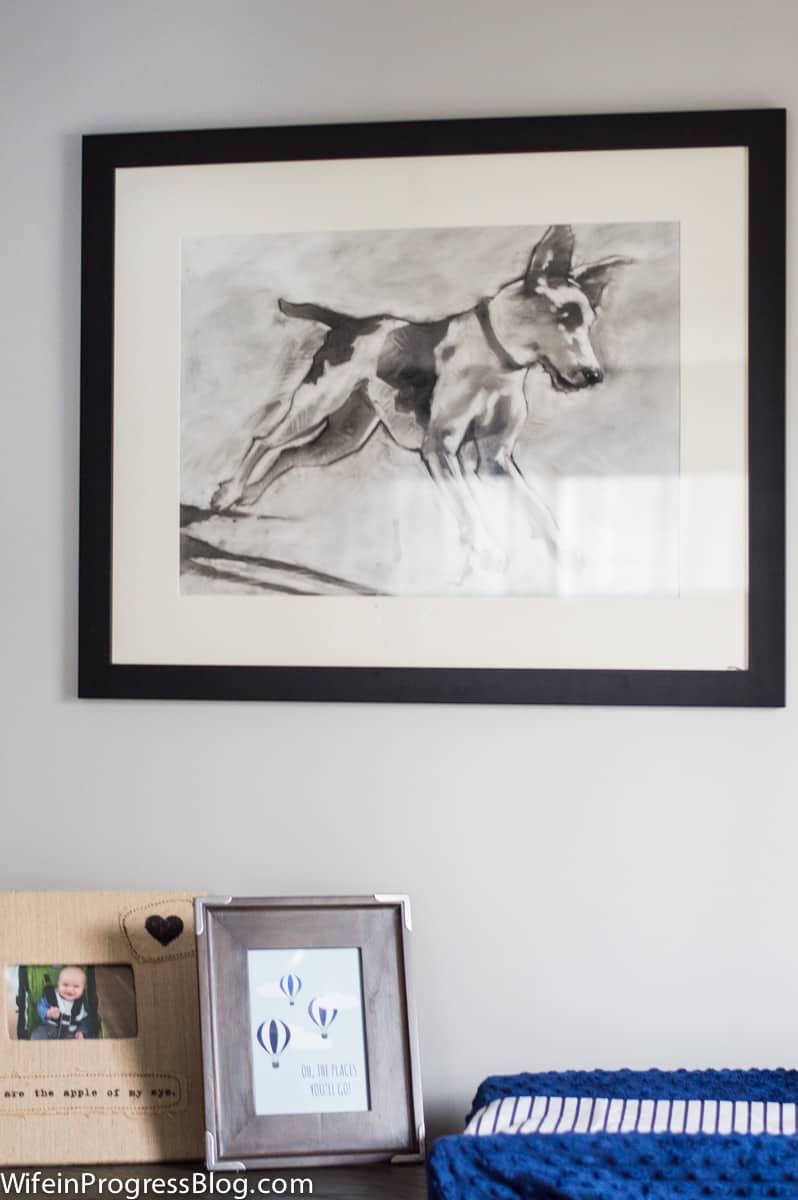 Our painter is actually also a very talented artist. While he was painting our house last year, Cian noticed pictures of his dogs taped to the inside of his tool box and he was obsessed with them the whole time the painter was here. The day he was finishing up, the painter gifted Cian with this framed drawing of a dog. Isn't that the sweetest? It's by far Cian's favorite thing in his room!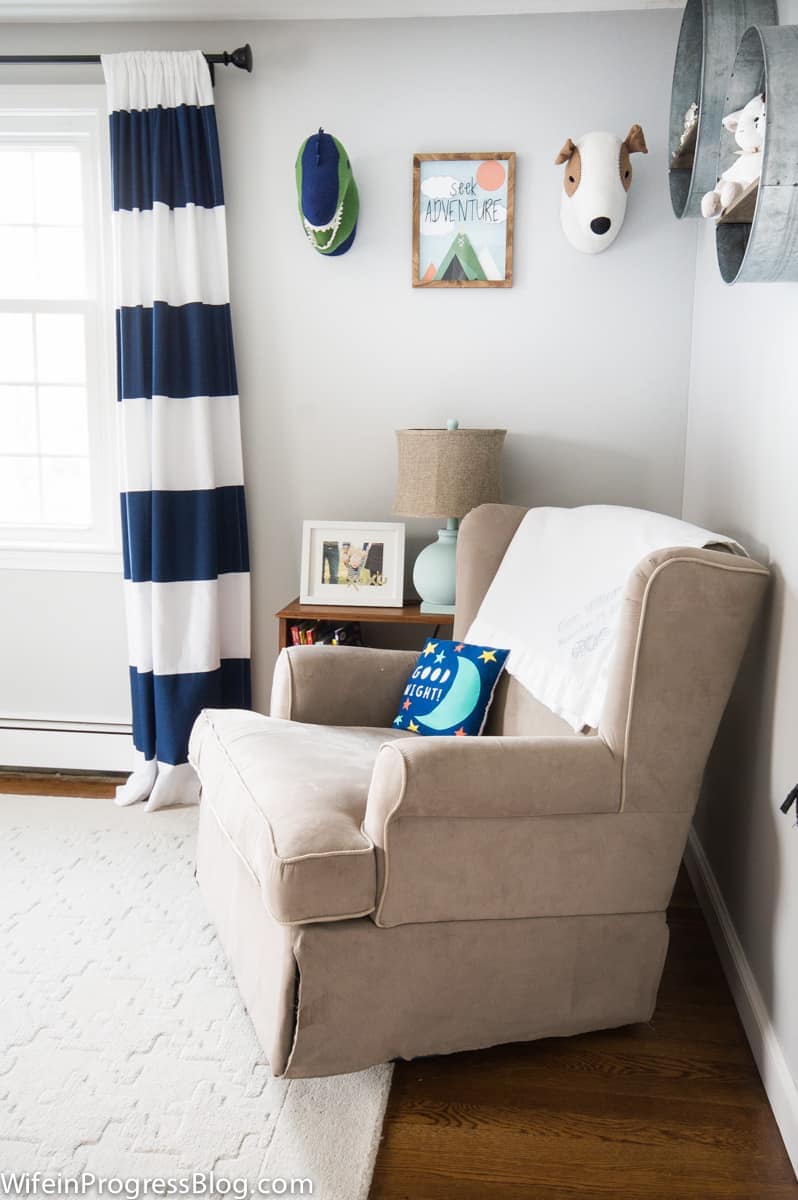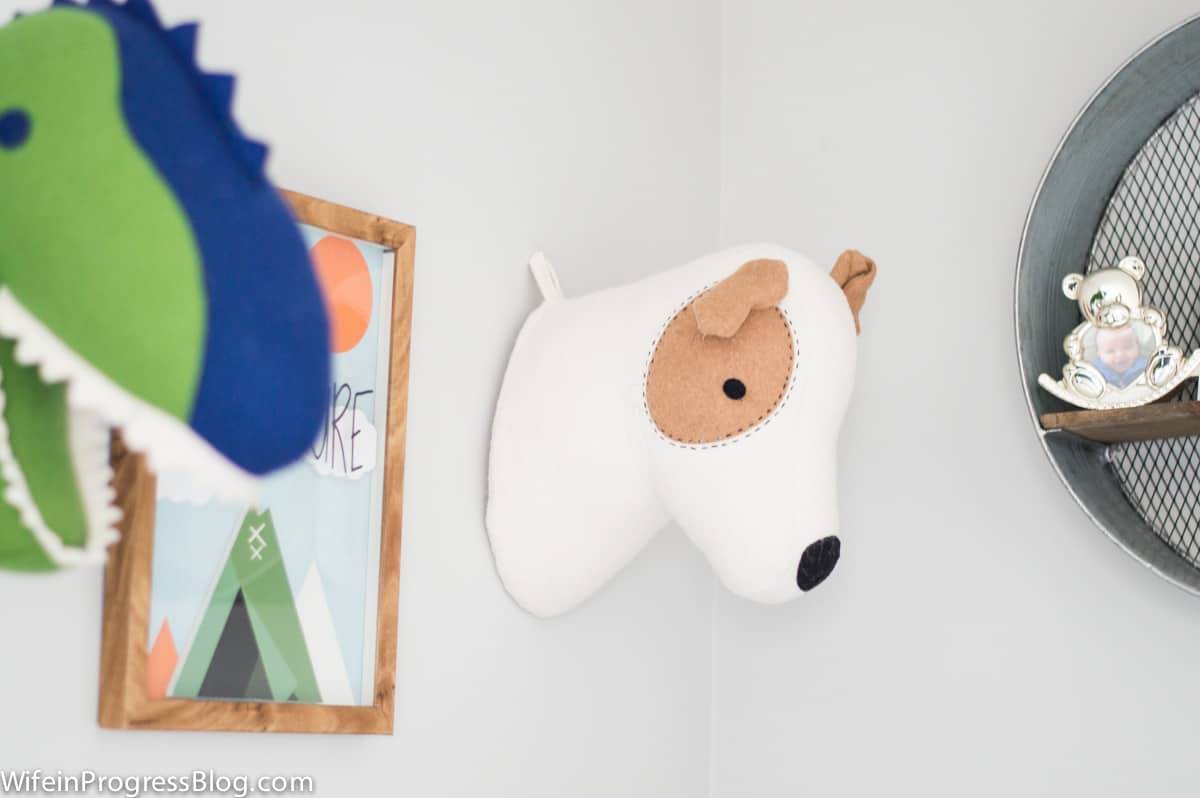 You might recognize the round shelves from the Baby's Nursery. They are another great Raymour & Flanigan find and actually came in a set of 3. Since we didn't have space for all them in the baby's room, Cian got the other two.
The pillow and stuffed animal heads are recent Target purchases, (clearance!!) while the crib, glider and rug are the same ones from Cian's first nursery in our first house.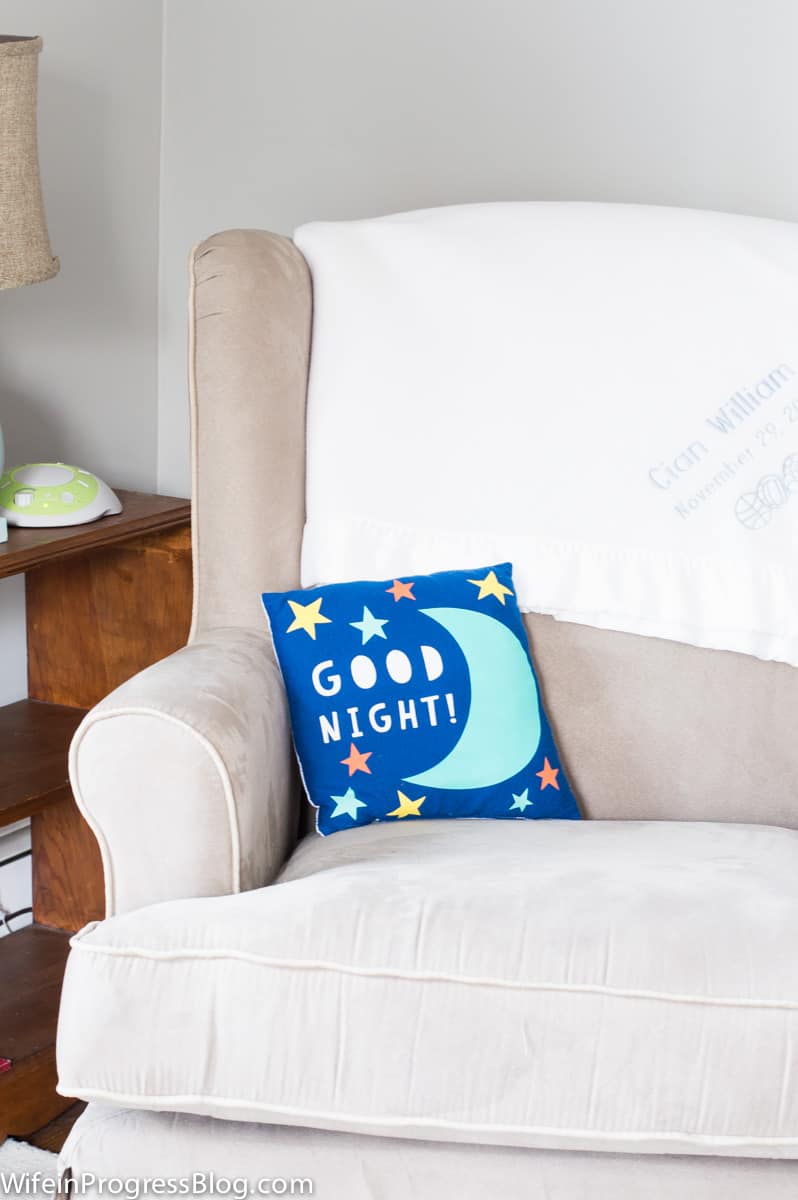 We don't plan on overhauling this room any time soon. So far, Cian is perfectly content with sleeping in his crib so I'm hoping to get another 18 months out of it since we haven't even added the toddler rail yet. When we eventually need to update to a "big boy room" I'm sure we'll give it a completely new look. For now, he loves his room and that's all that matters!