Last week I restored all the grout in my kitchen for only $5. And it only took me 30 minutes, too!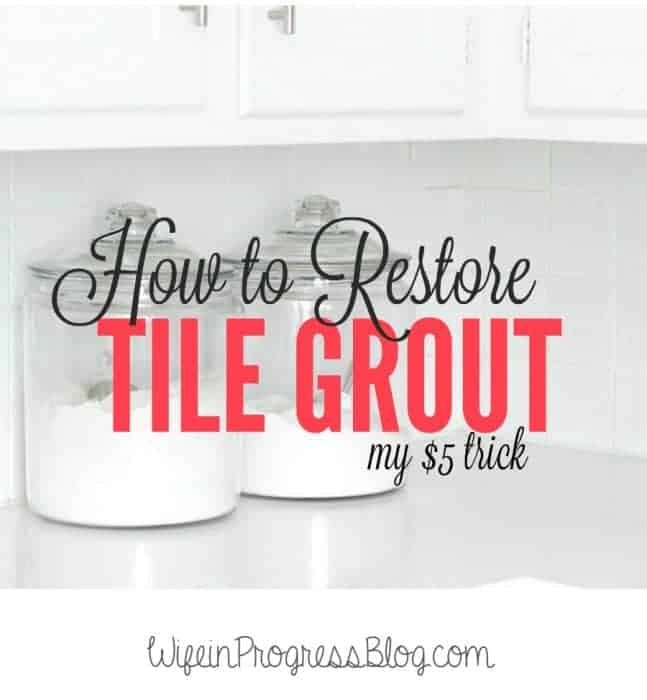 While I'm crazy busy getting everything organized for the Powder Room Remodel, I wanted to share this quick DIY with you that I know you're going to appreciate.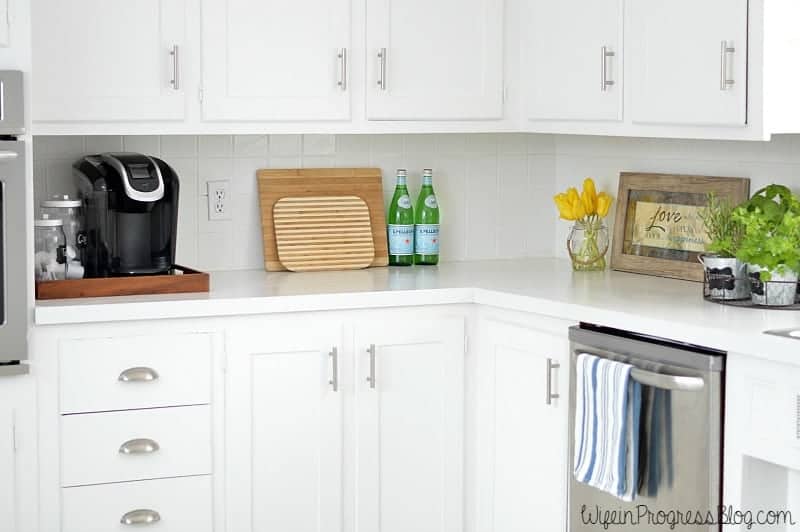 So, I shared my newly painted kitchen counters with you last week. One thing I didn't mention in that post was that once my counters looked brand spanking new and white, the grout on the tile above began to look decidedly disgusting. I mean, I knew it was kinda yellow…but bright white countertops made it look downright brown. Nasty right?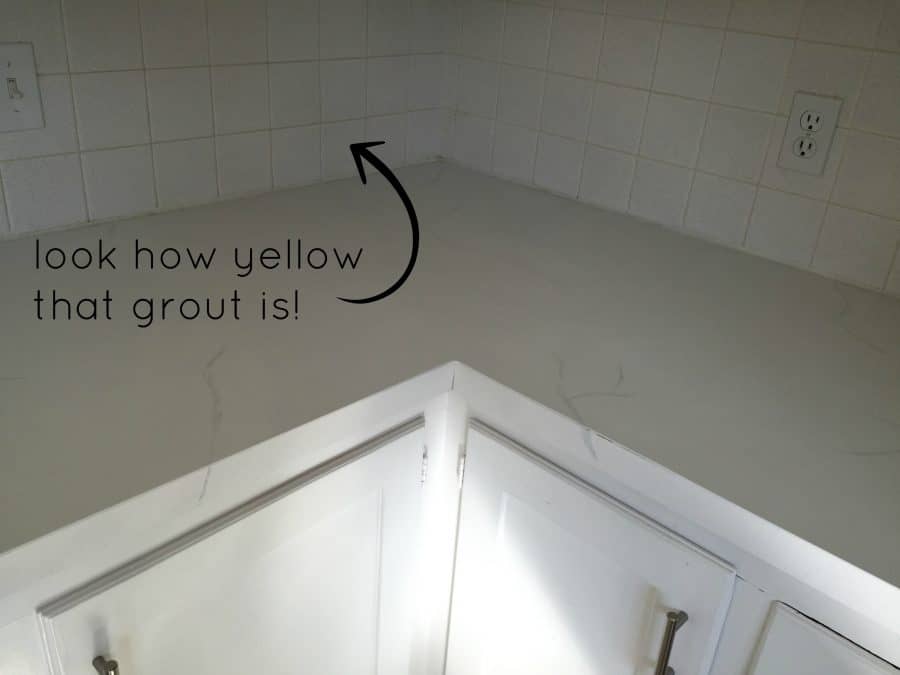 One of the first things I did when we moved in was the replace all the dirty caulk around the counters. At the same time I attempted to whiten the grout with maybe 3 different types of so-called "grout cleaners".  While they seemed to do the job, they were expensive and I pretty much covered about a square foot before they ran out or the nib wore down. What a pain!
While painting my counters last week, I accidentally got paint on one of the tiles. As I wiped it off, I noticed that the grout had instantly absorbed the white paint and looked amazing!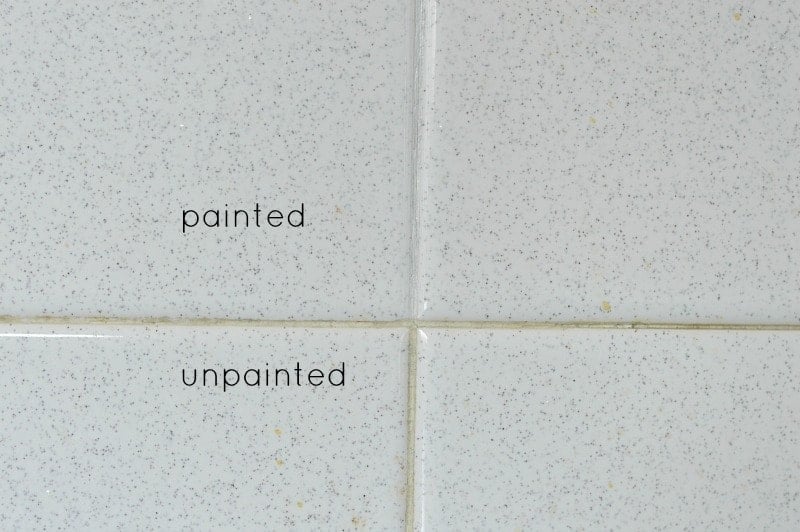 So what did I do? I grabbed an artist's paintbrush and, working in small sections, applied the matte white paint to grout, wiping it off the tile with a damp paper towel as I went. Because it's just regular acrylic paint, it wipes off very easily. This means that it's a really quick job getting through an entire room!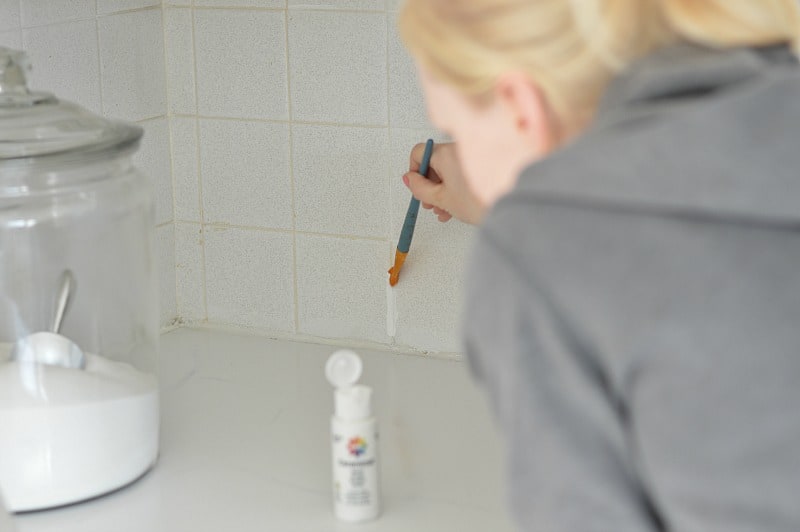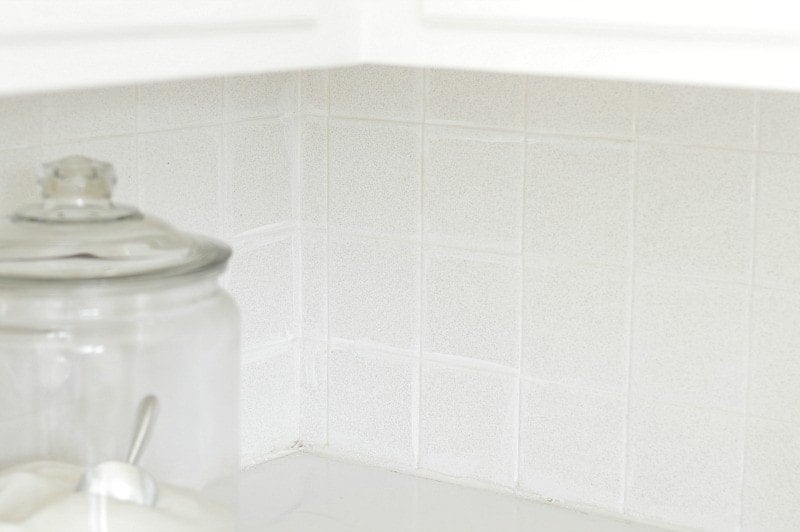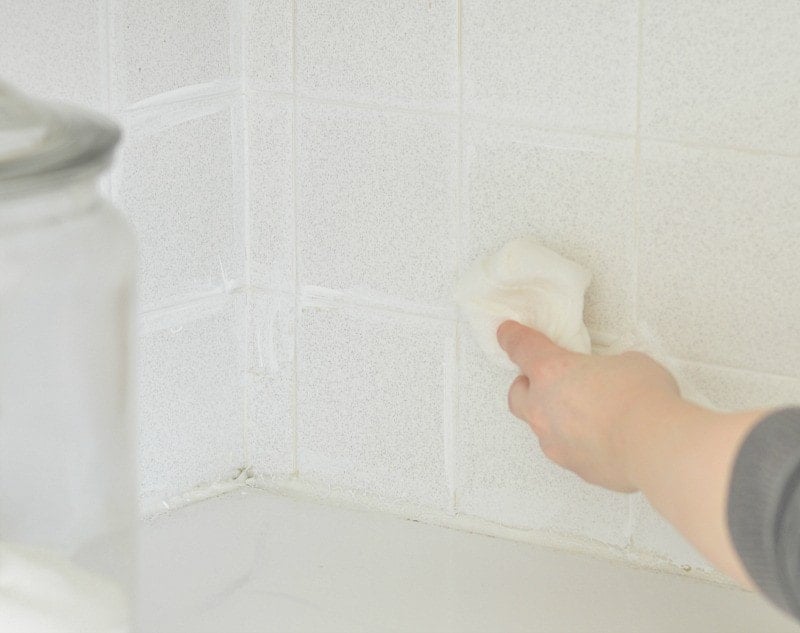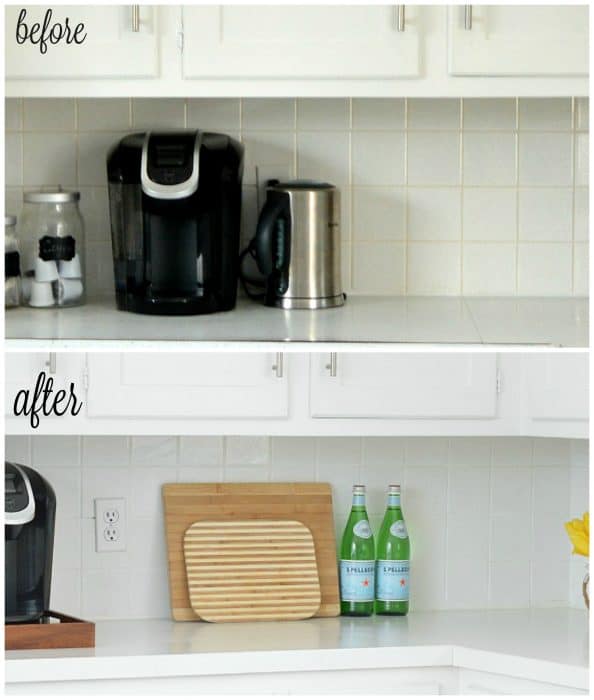 The result? Amazingly white restored grout! AND the tile looks brighter, too! And it only took me 30 minutes!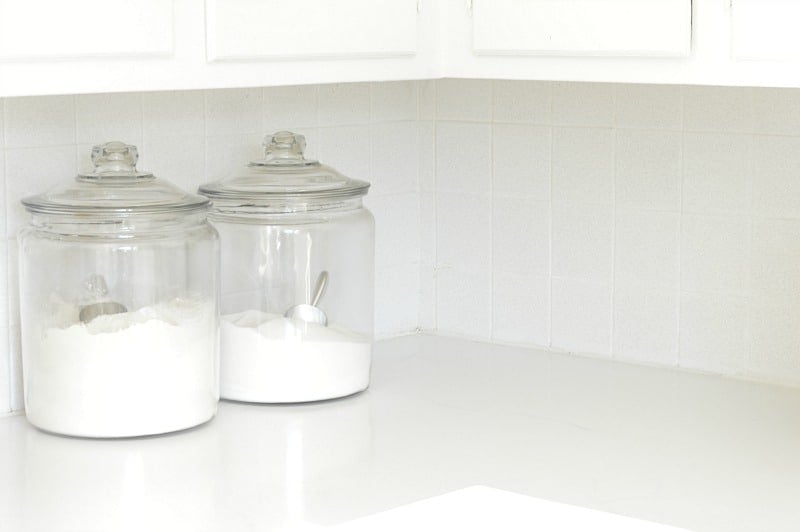 I already had the paint at hand but all you would need to do is grab a small little container of white craft paint from your local craft store. I used Delta Ceramcoat in white, but any relatively matte white acrylic paint will work.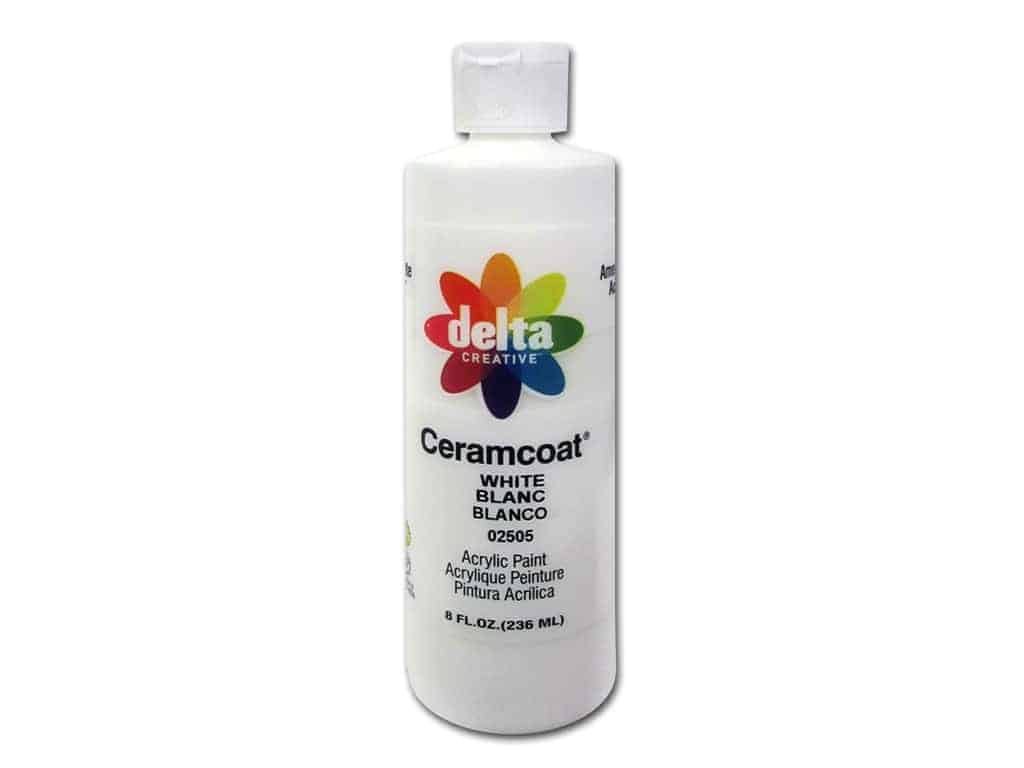 Next up, I'm going to do this in my master bathroom where one extra step will be needed – a sealer, just to make sure it stays nice and clean with all the humidity! Oh, and it of course works on floors too!