After a long winter doesn't it feel great to add some color to your home decor? These spring entryway ideas are sure to inspire you for the upcoming season.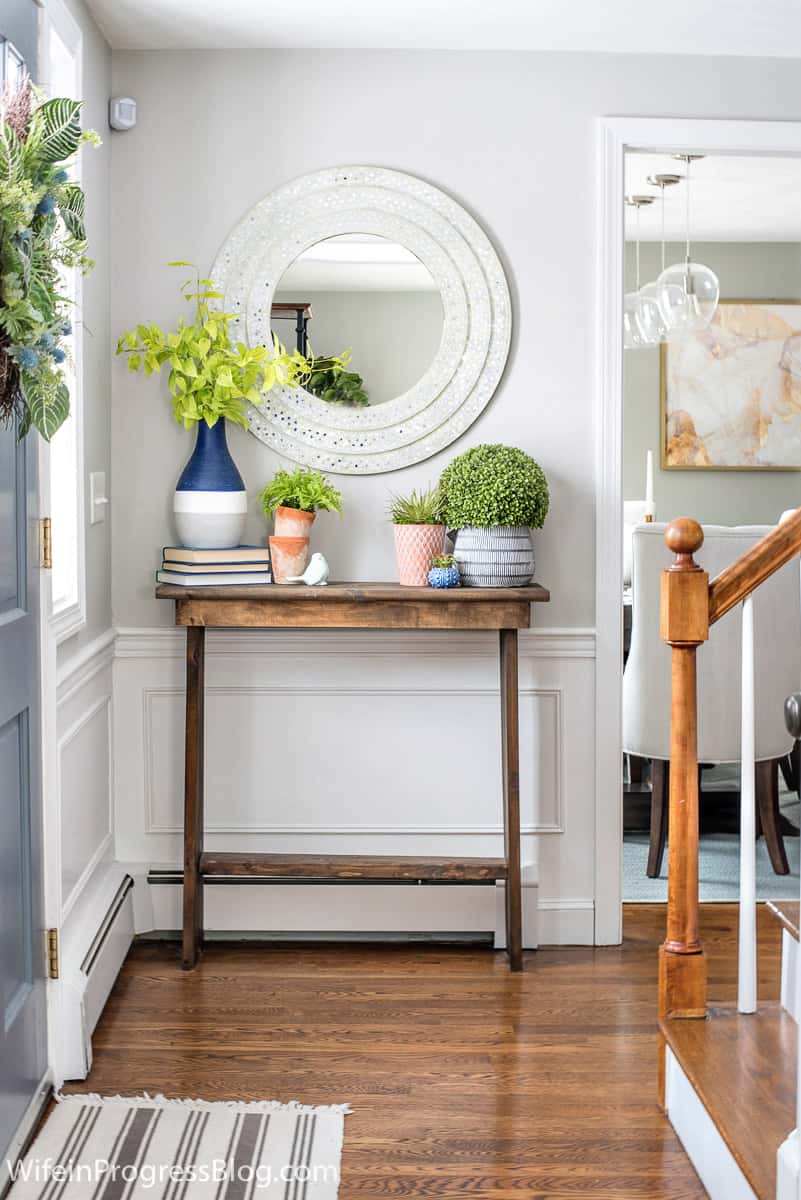 Spring Entryway Ideas
Hi Friends! I'm so excited to be joined today by some fabulous blogging friends to share some spring decorating ideas.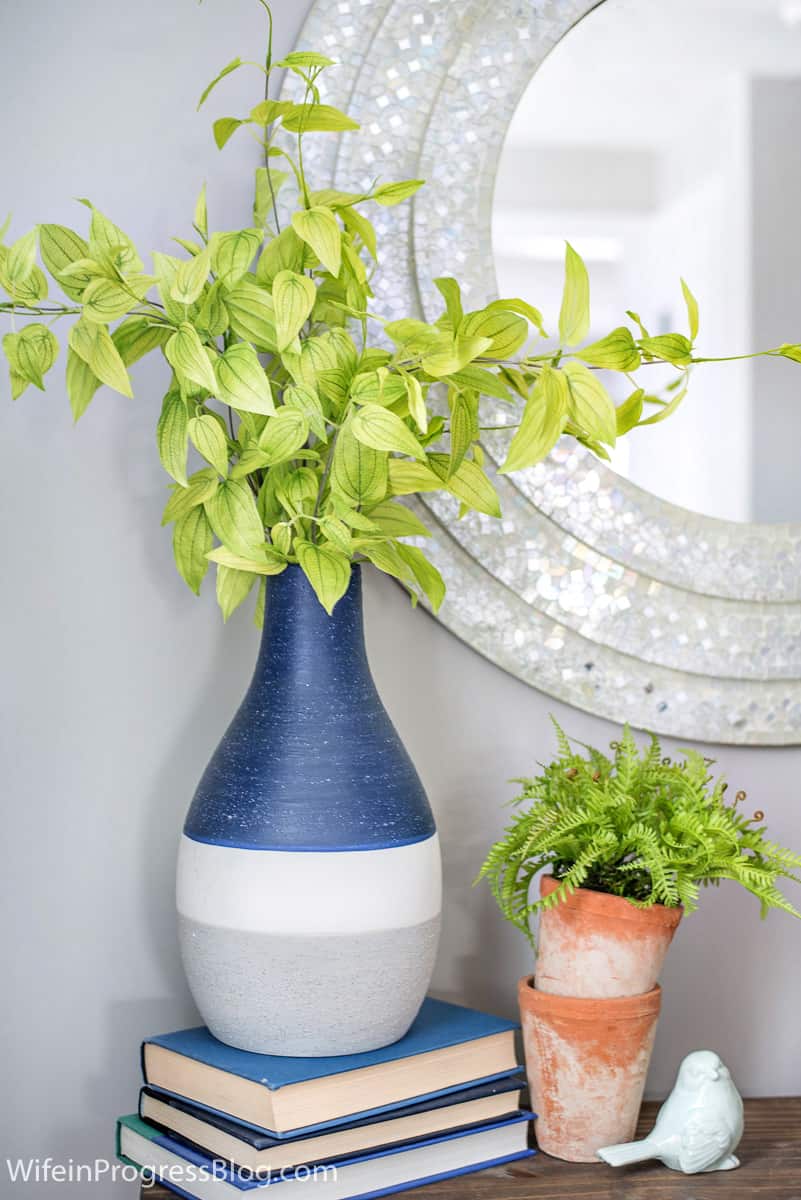 Even though we're firmly still in winter here in the Northeast, we've had a few glimpses of spring thanks to a few warmer days. I don't know about you but as winter begins to draw to a close, it feels great to mix things up in my home. My favorite way to decorate for spring is to bring back some life into my decor in the form of lots of bright green plants alongside my usual blue decor.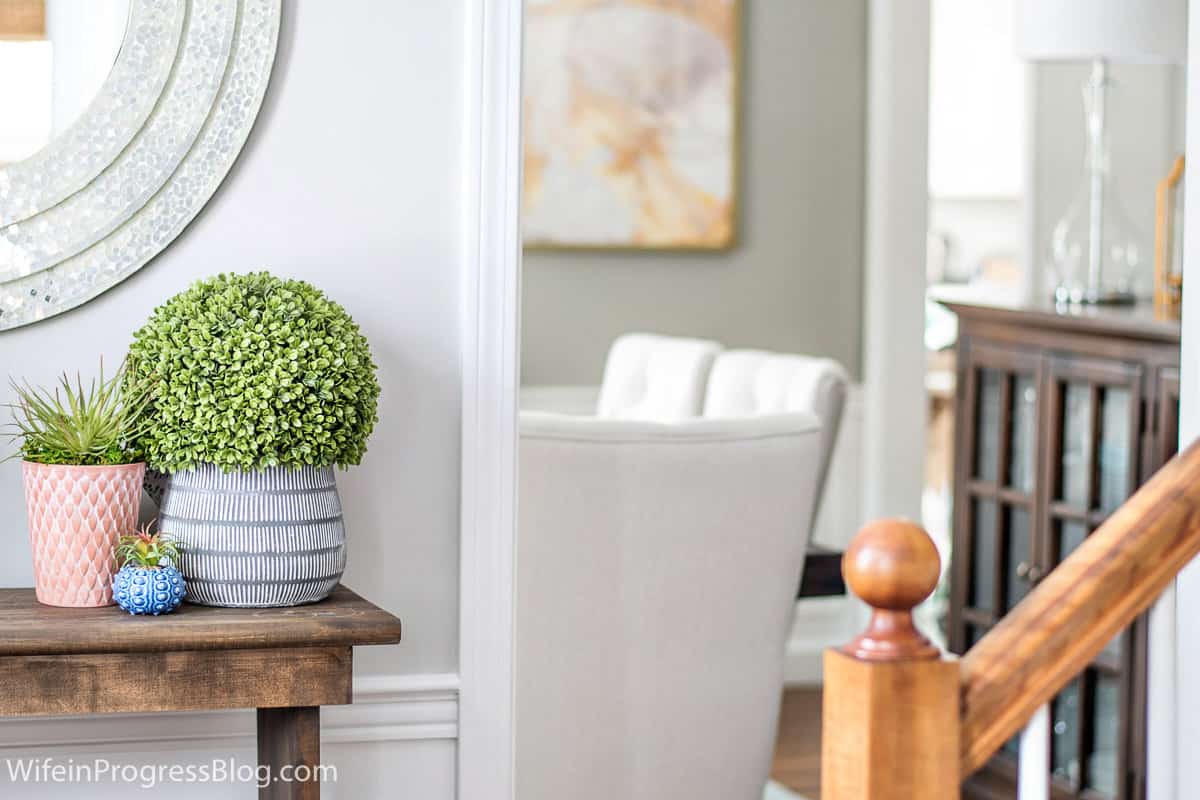 To start things off, my small front entryway got a quick refresh over the weekend and it has been just to thing to help me get a jump start on the rest of the house now that spring is on its way!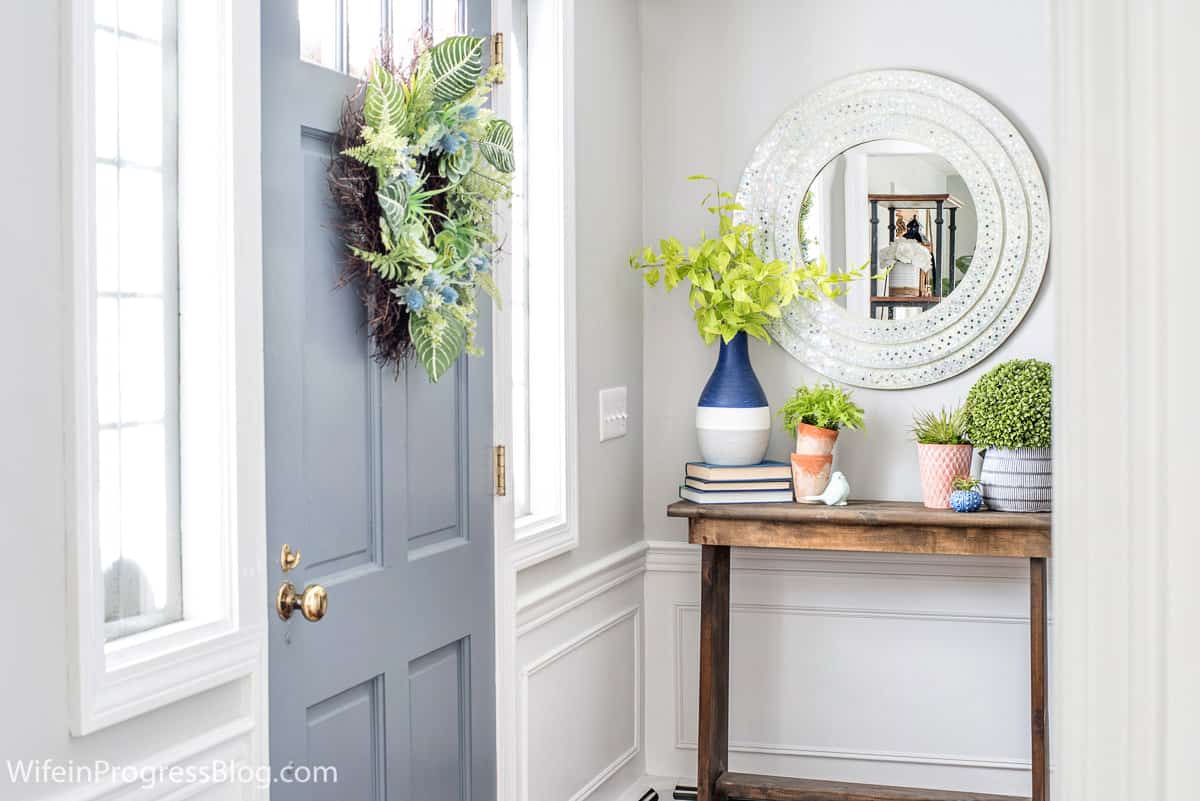 I don't subscribe to anything new or crazy when it comes to decorating this small foyer for spring. It really is very small and can't handle more than a shallow console table. The mirror is a permanent fixture so I just redecorate the table as I see fit.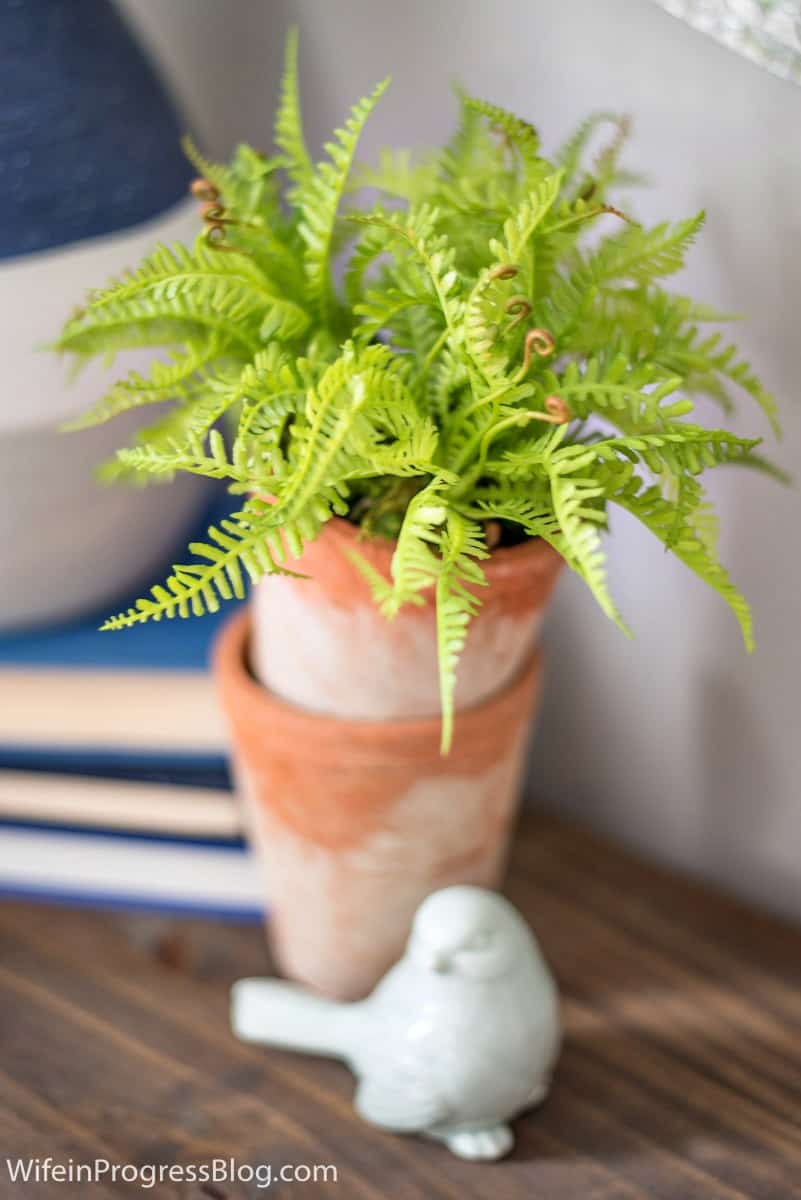 I didn't purchase much new apart from these cute rustic clay planters from Michael's that I added some moss and faux ferns to, along with a cute ceramic bird and faux succulent in a bright blue little baby planter. I just couldn't resist that bright cobalt blue!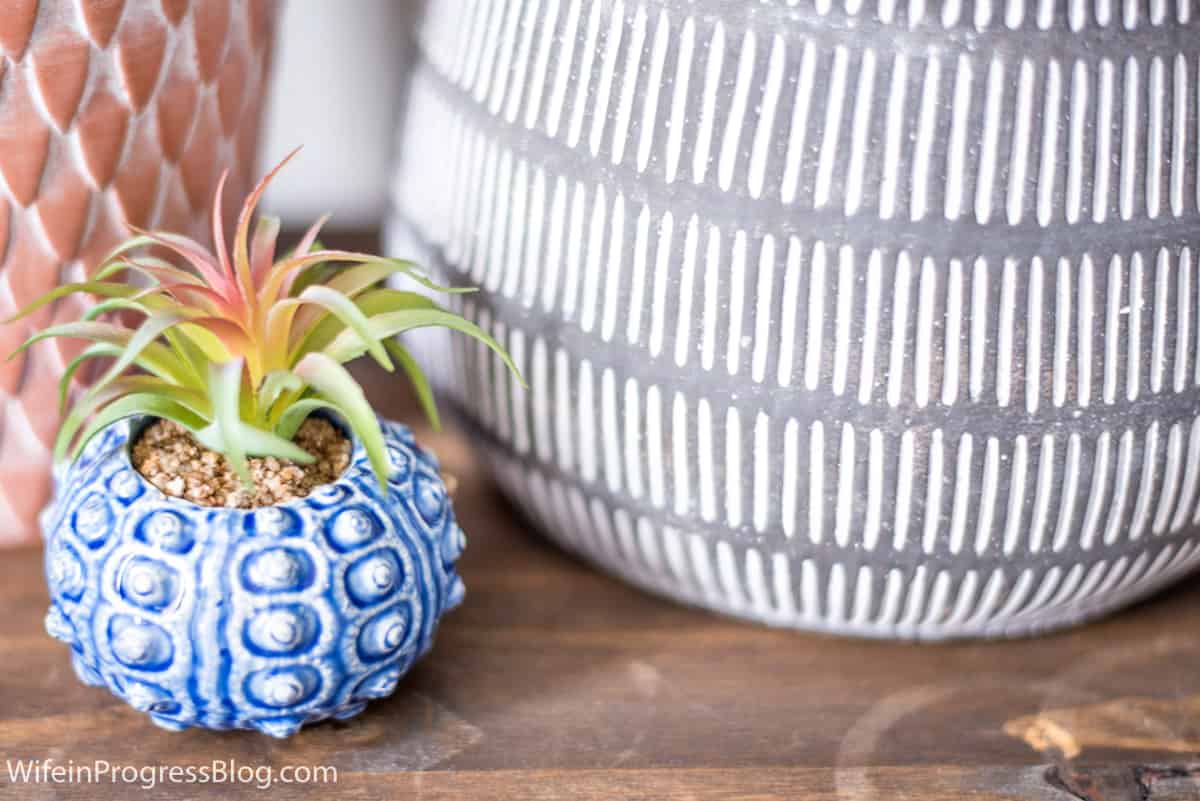 The bright blues and vibrant greens really scream spring right?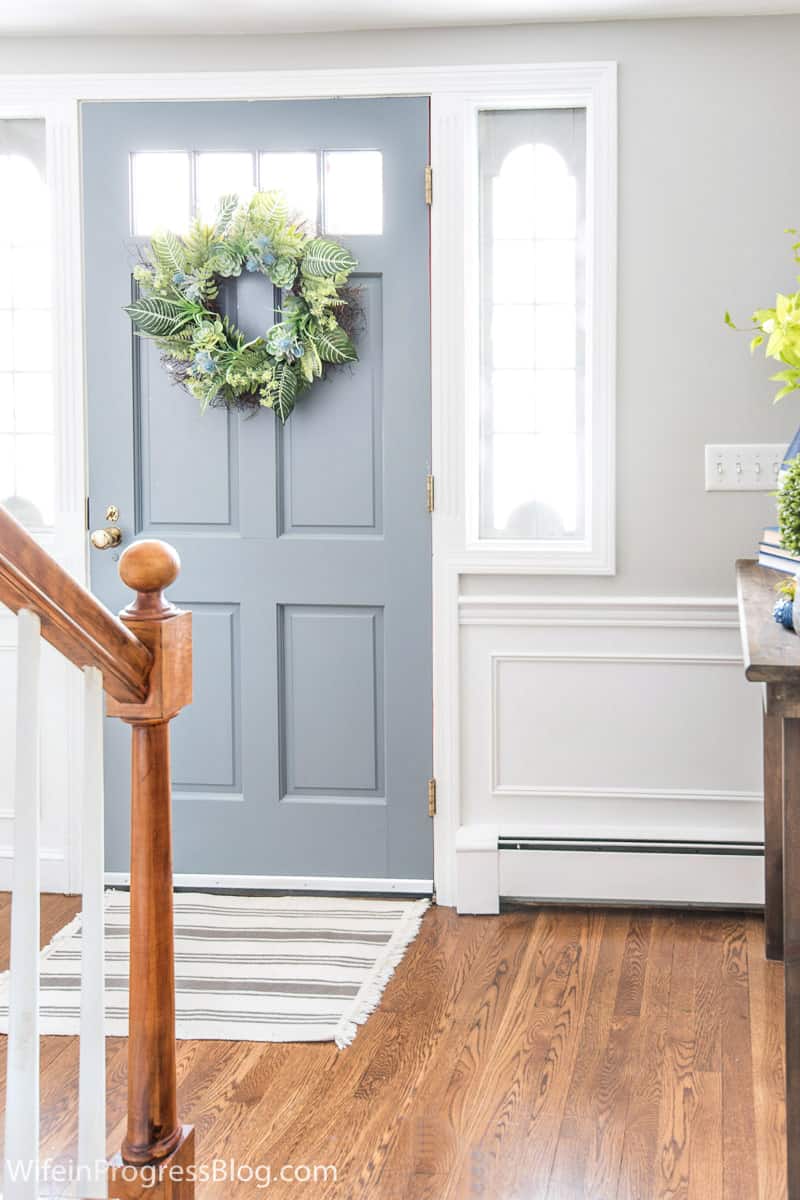 The wreath on our front door is another pretty Michael's find. Doesn't it look so pretty against that paint color (it's Sherwin Williams Serious Gray btw!). We need to replace this door over the next few months and I'm still trying to decide whether to go with a stained wood or a painted door. I love this paint color so much that I'm not sure I can part with it!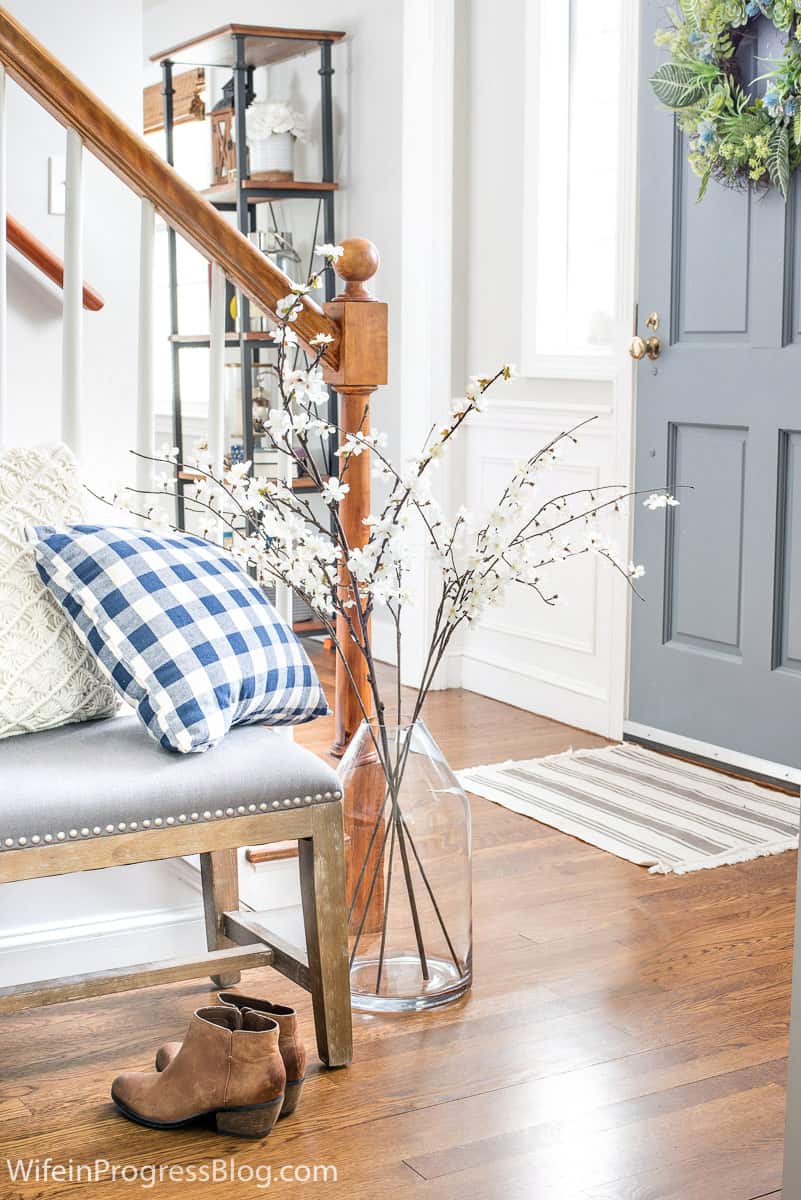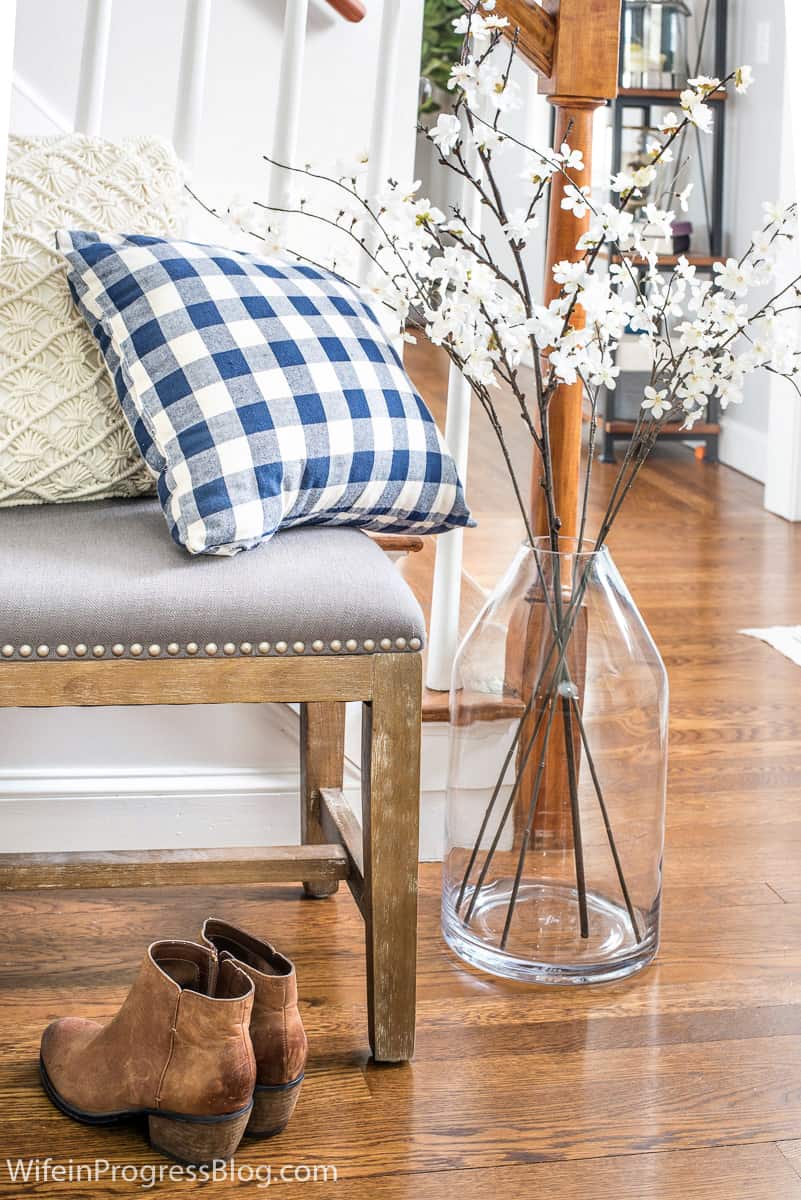 Last week I shared my dining room, which is currently set up for Easter but will be transitioning to a variation of this blue and green very shortly.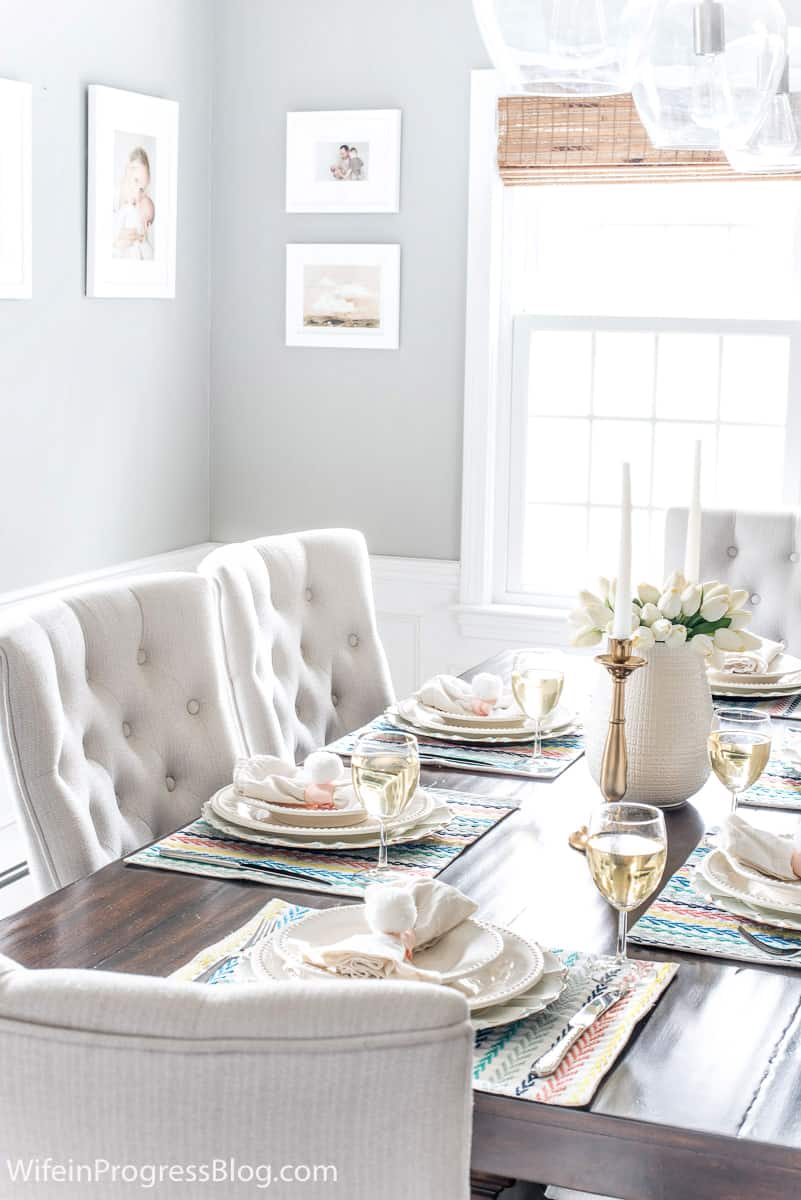 Thank you for stopping by today! If you're planning on decorating your front entrance or foyer this spring, I hope I've provided some inspiration for you today. Be sure to check out all the other stops on the tour below! I know you'll find some more amazing spring home tours from some of my favorite bloggers.