This post may contain affiliate links | For further details, please read our privacy policy
I'm so excited to share my 2023 Christmas tree with you!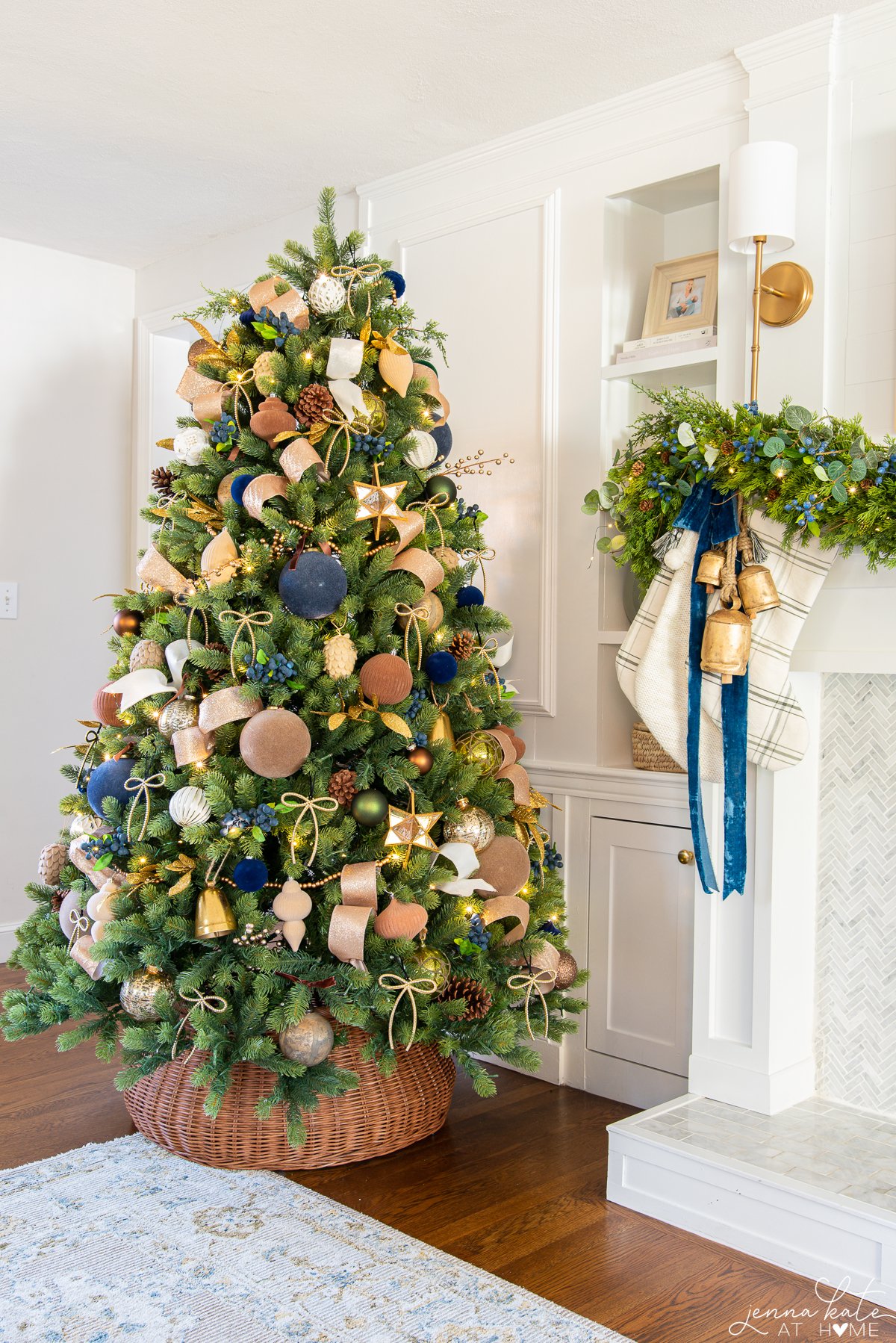 This year, I really want the tree to match the colors that I already have going on in my living room – so lots of neutrals, wood tones and brass with a touch of blue. I didn't want to have to switch out throw pillows or add any other decor other than the tree itself and garland on the mantel.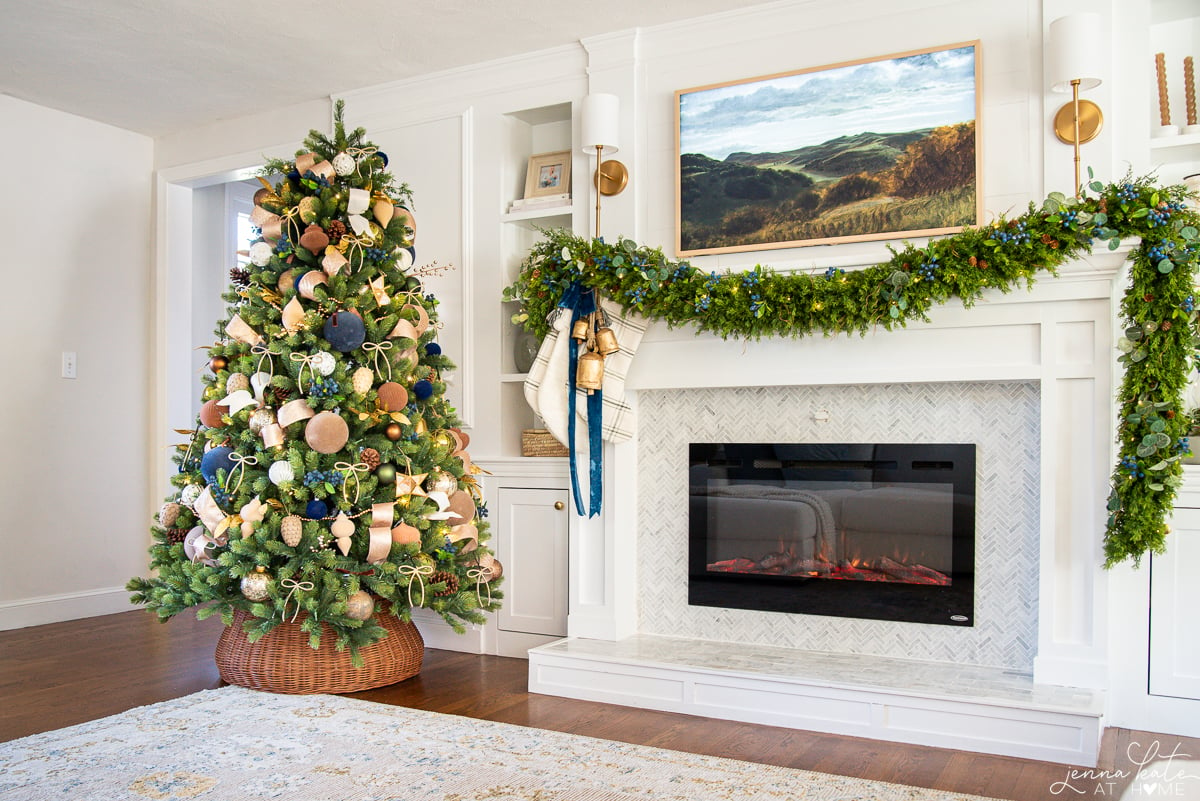 I used a lot of what I already owned, but added in some new ribbon, neutral flocked ornaments from Target and of course those pretty beaded bow ornaments.
The Christmas tree itself is from King of Christmas. The quality of their trees gets better every year. This one took me around 5 minutes to fluff to get it to look this thick and full – before it used to take me hours to get them to look this good.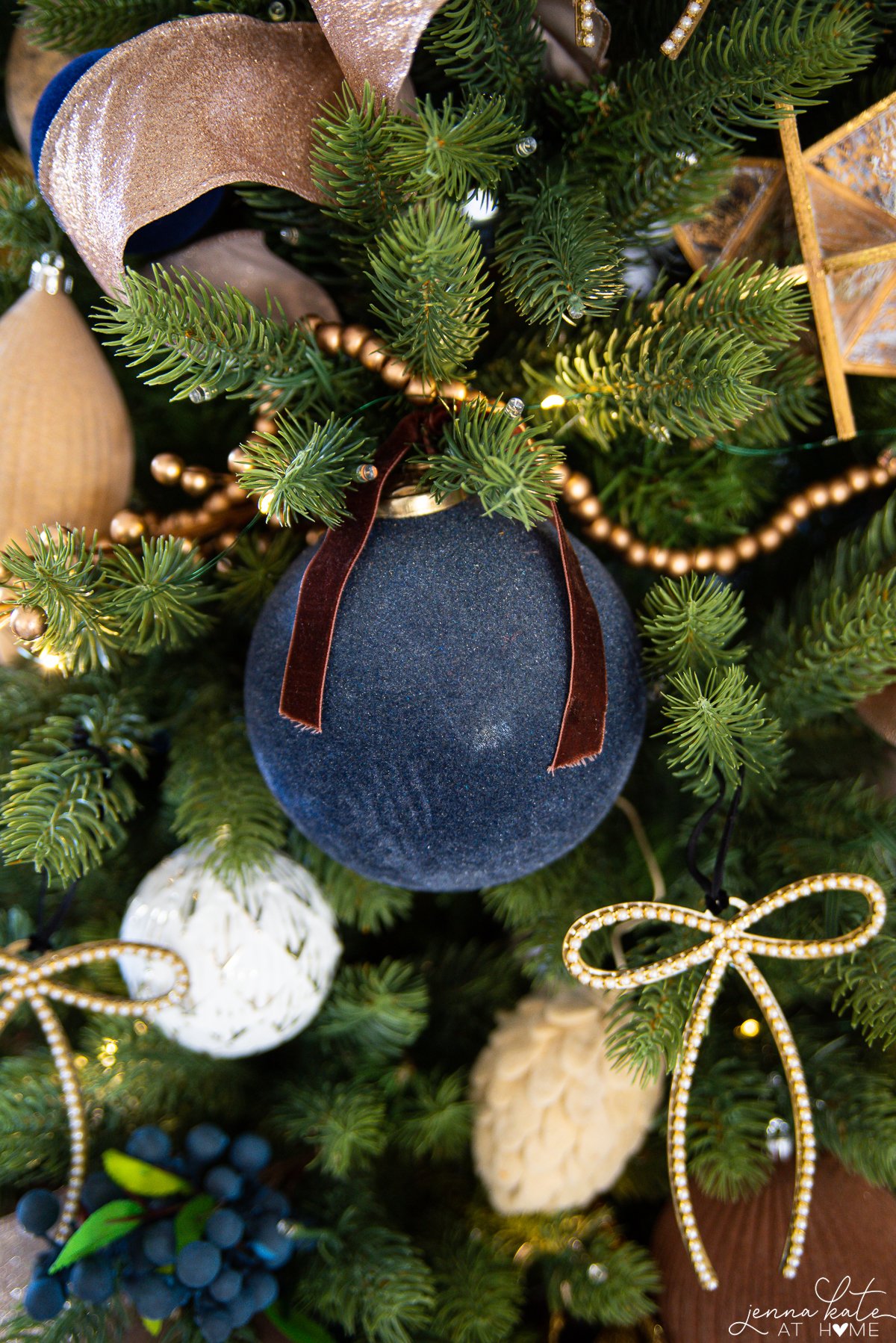 I mirrored what I had created on the mantel garland – filled with blueberries, juniper and pinecones, and added those to the tree. I also added some more blue flocked ornaments to tie in with the blue velvet ribbon from the mantel.
Decorating Tip
Replace the string on ornaments with ribbon to instantly upgrade the look.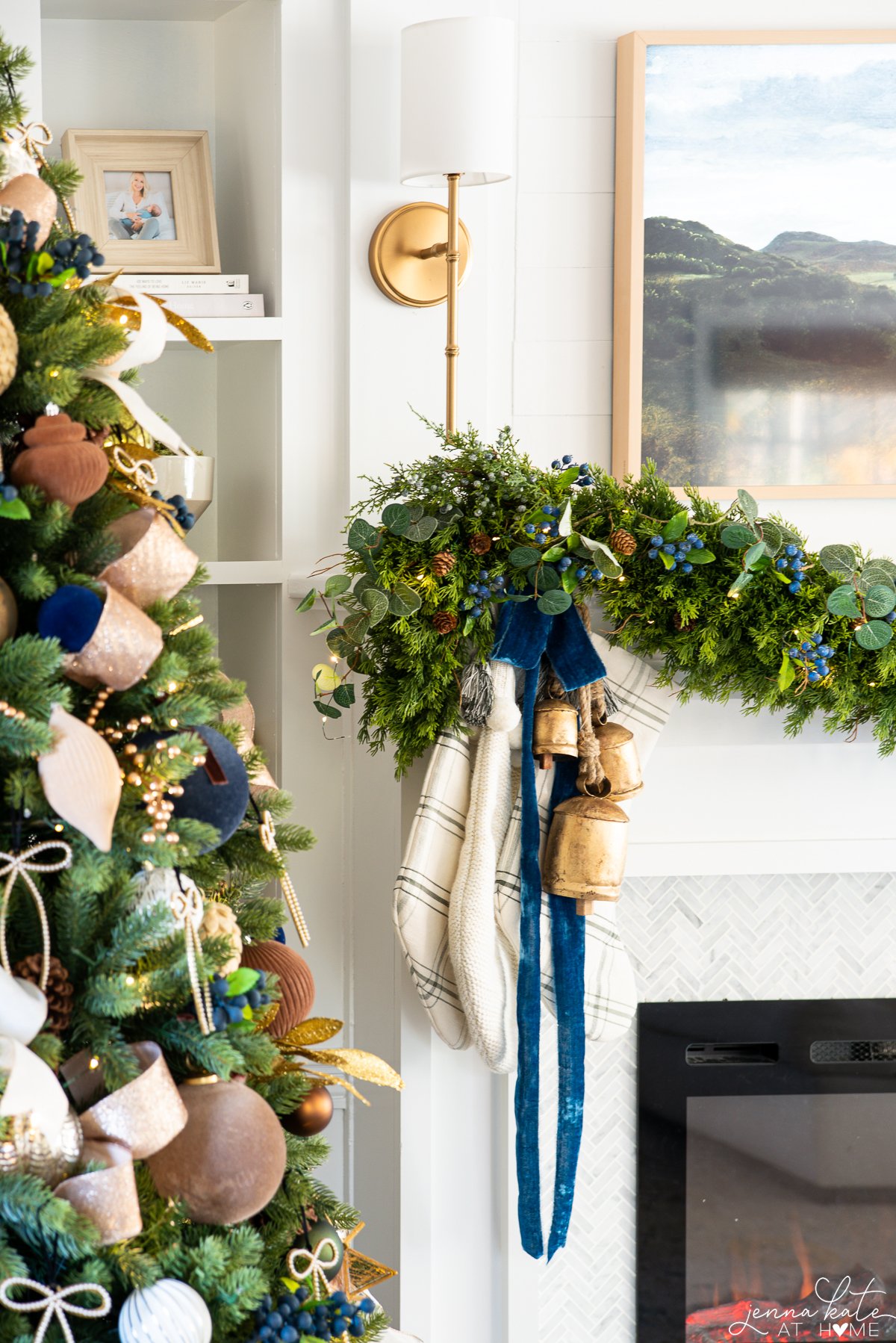 I balanced out the look with gold beaded garland, gold glittery wired ribbon and white and gold wired ribbon. You can shop the entire look via my LTK shop here.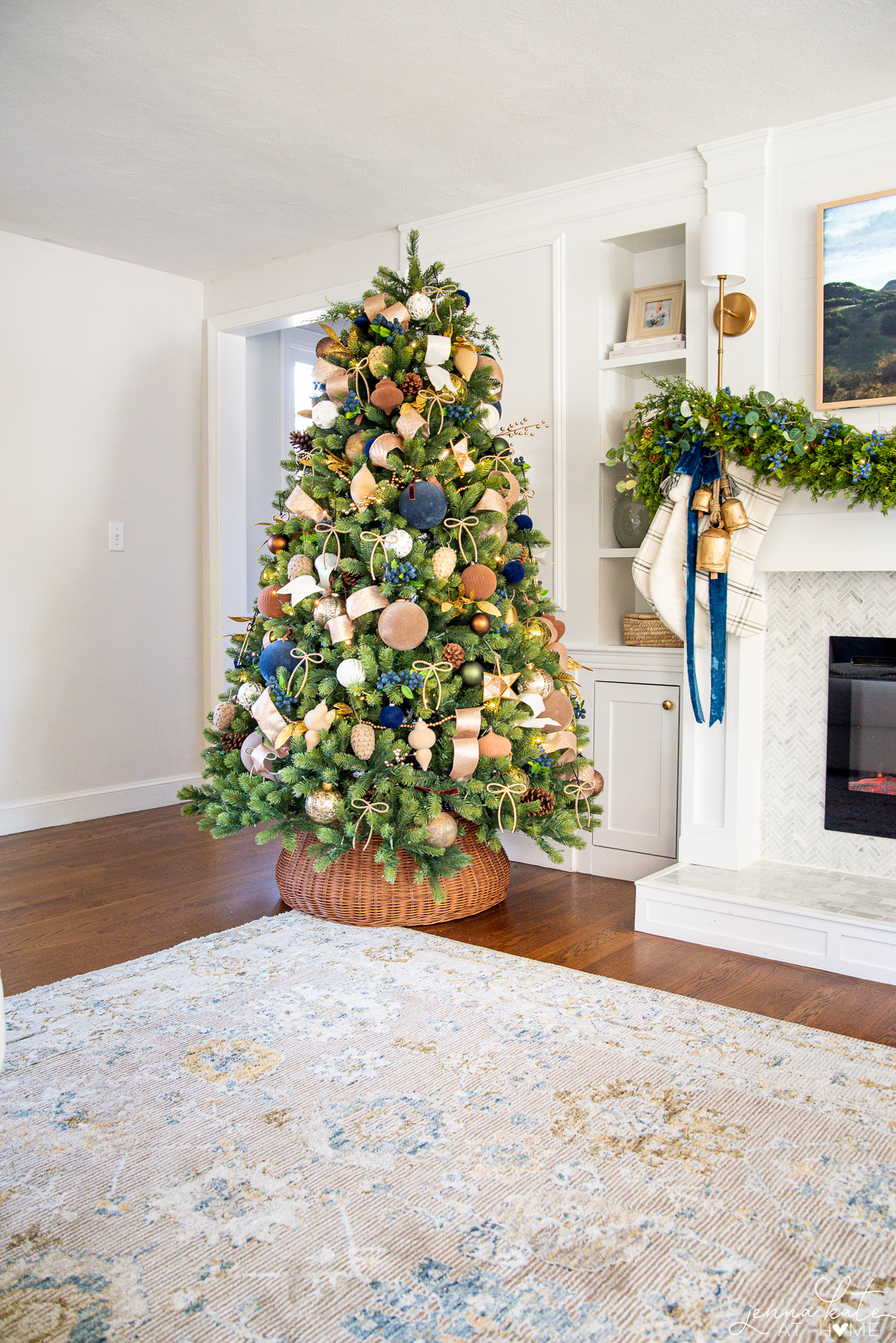 I think have to wrap my gifts (both real and fake!!) to put under the tree, but right now I like the uncluttered look that the woven tree collar gives.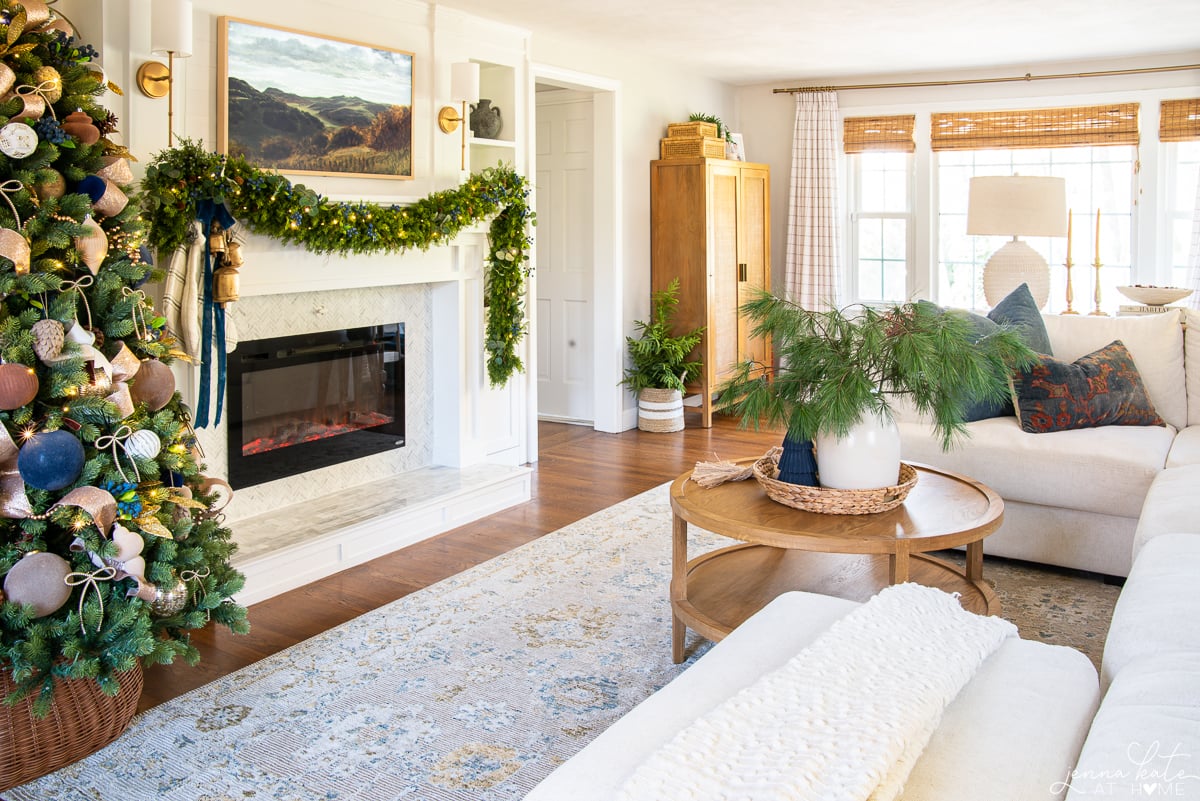 As you can see, I didn't do much to the rest of the living room decor. The throw pillows are the same as they have been all fall, and I just added some needle pine clippings from my yard to the big vase on the coffee table and put my favorite mini faux Norfolk pine tree in the corner.
As pretty as it all looks during the day, it's even more beautiful the tree lights come on in the evening!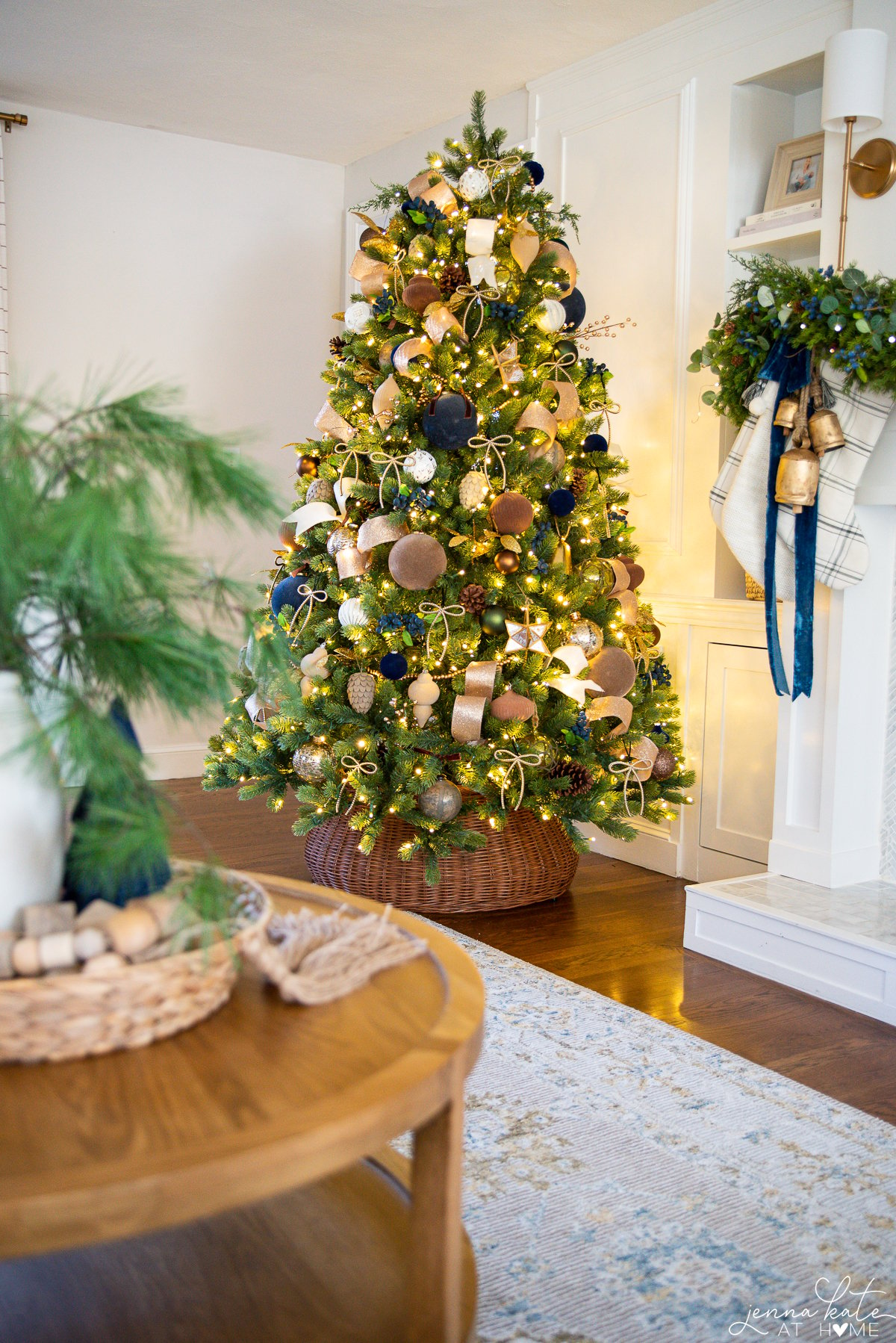 My littlest one is almost 17 months now, and he's in complete awe of the tree lights and pretty ornaments. I keep finding pinecones that he's removed all over the house, but he has been good to not touch any of the other ornaments (for now!). This is such a magical age, and he's my last baby so I'm soaking it all in!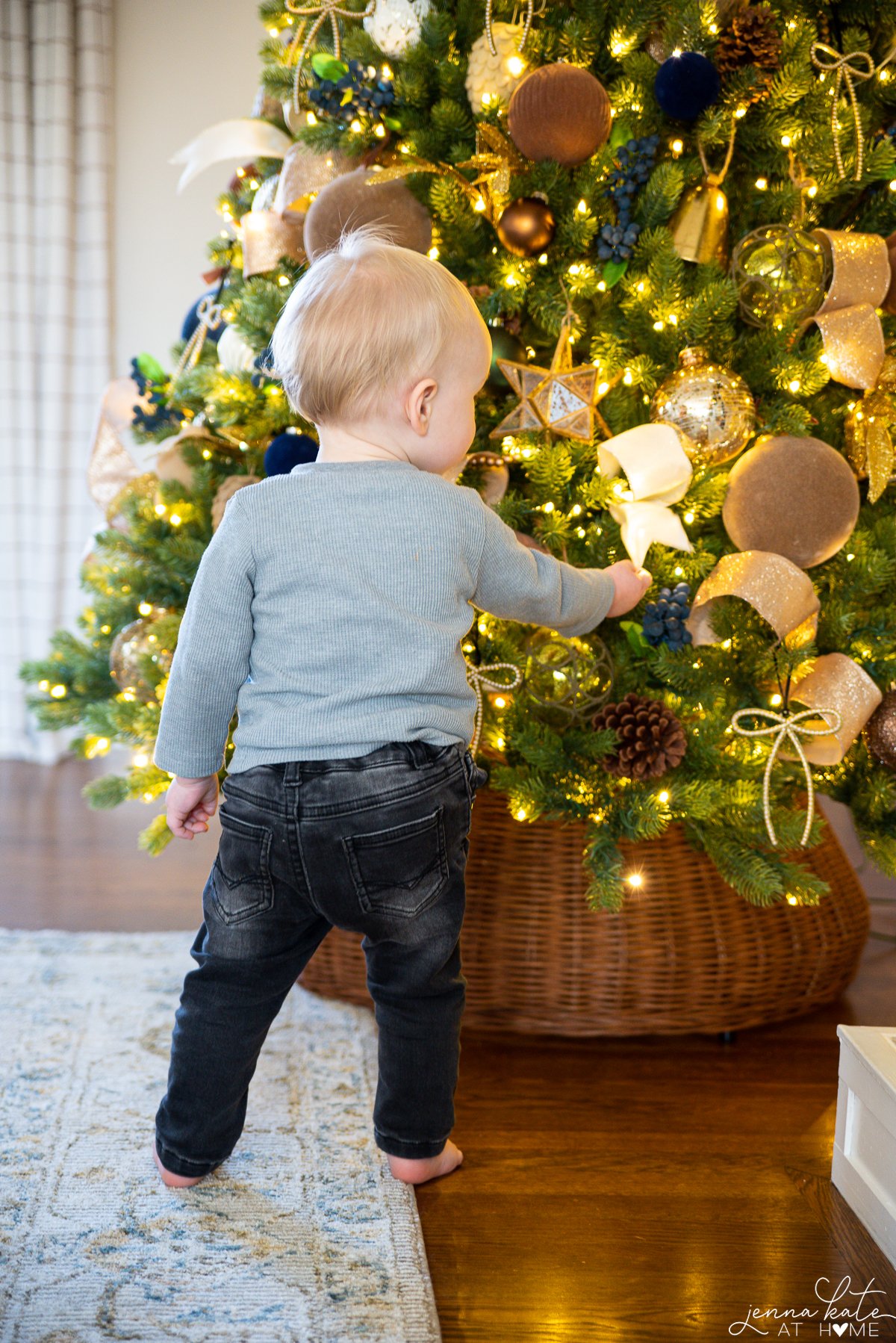 It feels so cozy in here and it has really gotten me in the festive spirit.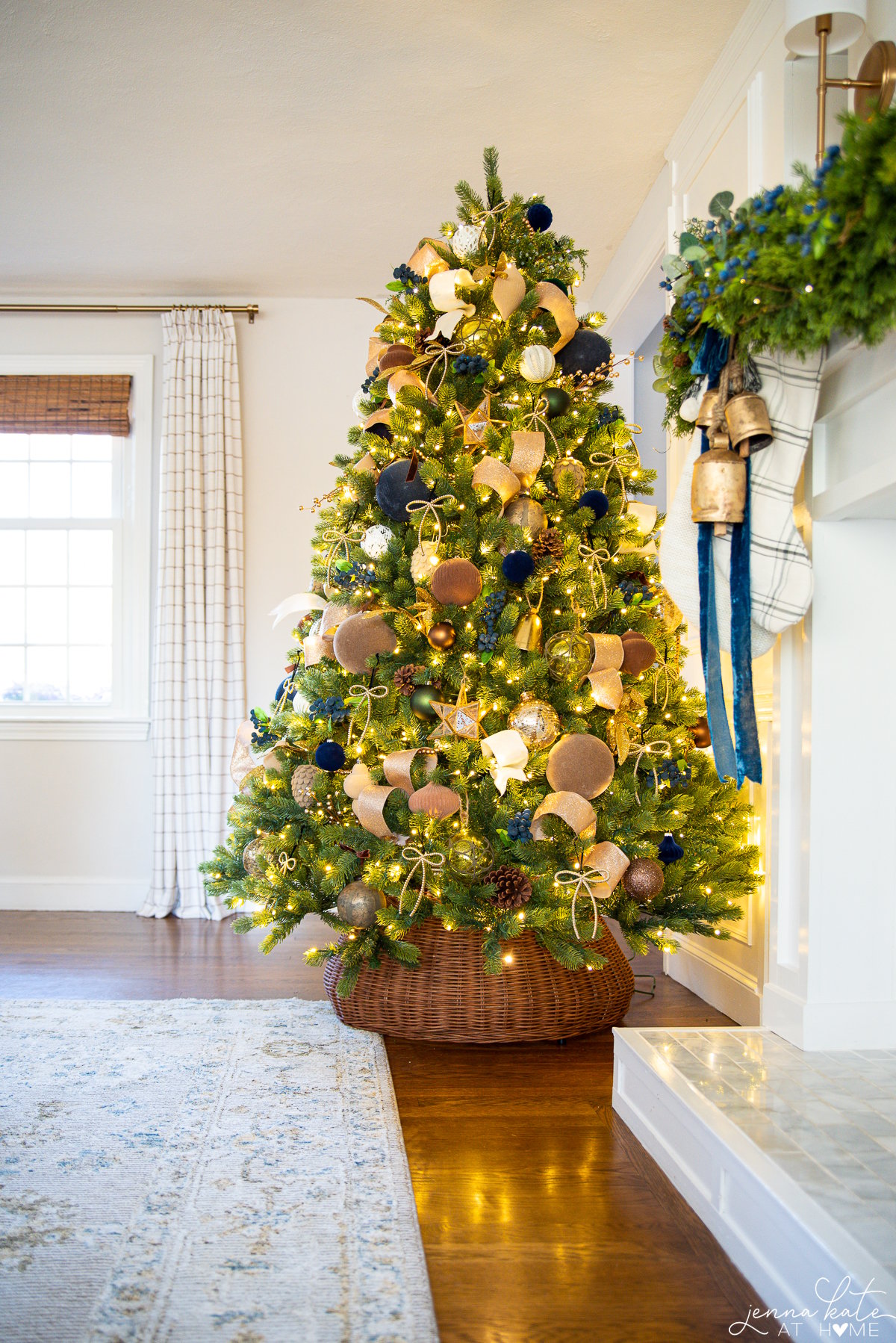 I'd love to know what you think! How are you planning on decorating your tree this year?