Don't spend thousands to have a custom range hood made for you. With only $100 and an afternoon, you can build your own DIY vent hood with this simple to follow tutorial.
Wow! Week 5 already?! How crazy is that! Thankfully, my energy has returned and I managed to get a lot accomplished this past week. I'm not completely done, but I'm getting close!
---
Need to catch up on the past few week first? I've pulled on the posts together in one spot for you!
Two main items were checked off the list this past week – the DIY vent hood cover (or range hood, whatever you prefer to call it!) and the backsplash. I also started painting the cabinets and got about half way done. These 3 things have gone a long way to realizing my vision for the kitchen.
A big difference from what it looked like only 2 weeks ago, right?
The backsplash is technically not finished. Clearly, it has not been grouted yet but additionally, there's still a few tiles around the outlets that I need to finish. My tile snippers and score-and-snap tool were not sufficient to cut out irregular shapes so I'll be renting a wet saw tomorrow to finish those pieces off. Then, I just need to caulk all the seams and edges.
The range hood also needs another coat of paint and some caulking before it's 100% finished. But, I've got the full tutorial on how to make your own here today. Hopefully it will be a good guide if you decide to do something similar in your own kitchen!
What You'll Need to Make a DIY Vent Hood
1 x 6 board
1 x 2 board
Sheet of 1/2 inch plywood
Lattice trim
Nail gun and liquid nails or wood glue
Caulk, spackle, paint
How to Make the DIY Vent Hood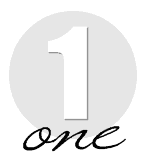 Remove Existing Cabinets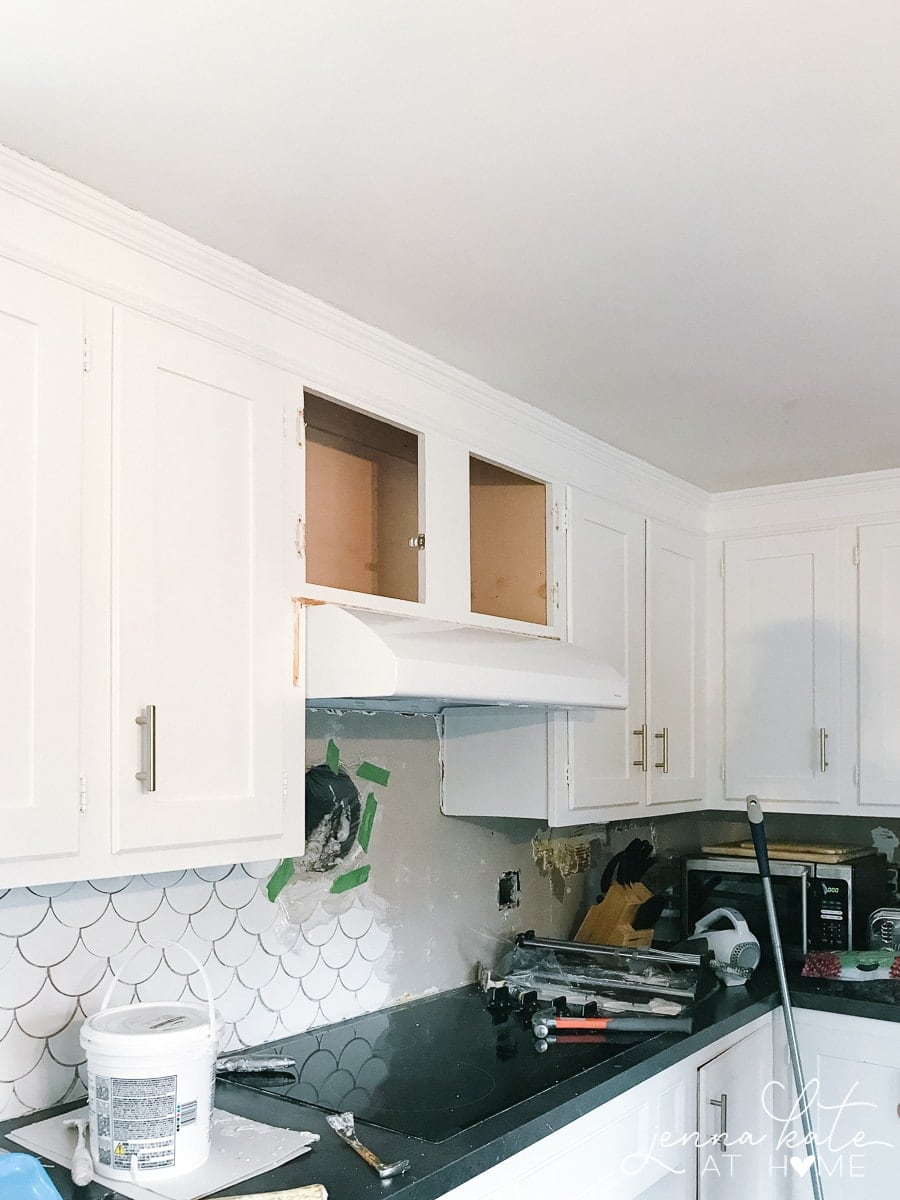 Remove existing cabinet doors. If you have an over-the-stove microwave, that needs to go too. Prior to this step, we had our electrician install the ductless vent hood for us. If yours vents outside through your cabinet this tutorial will stick work. Ours just recirculates back into the room. The vent hood we chose has all the buttons underneath so keep that in mind if you're purchasing a new one or planning on building this cover with your existing vent.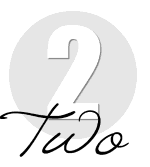 Make a Box Around The Vent Hood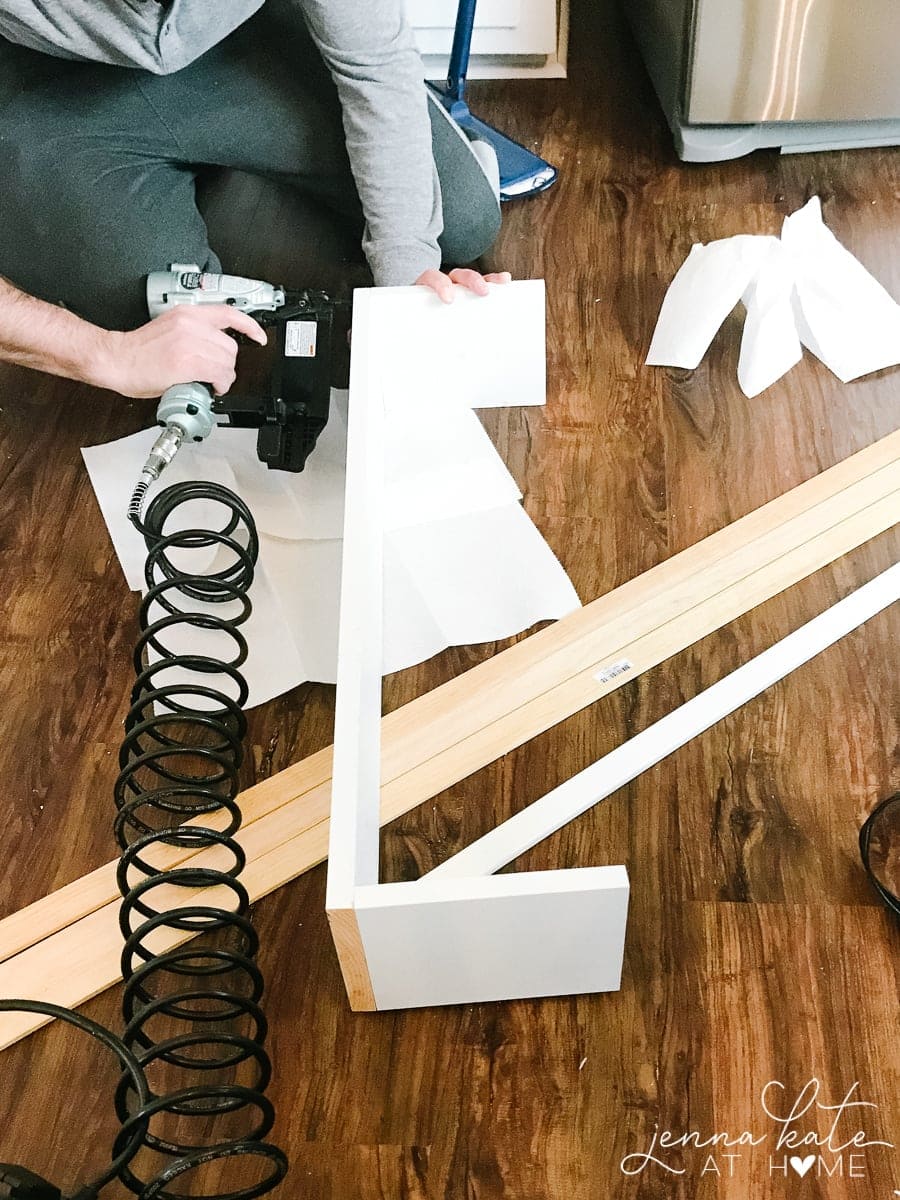 Using the 1 x 6 board, measure, cut and assemble a box that fits around the vent hood. Secure the pieces together with wood glue and nails (or screws). We didn't bother mitering the edges but if you want a cleaner look you can.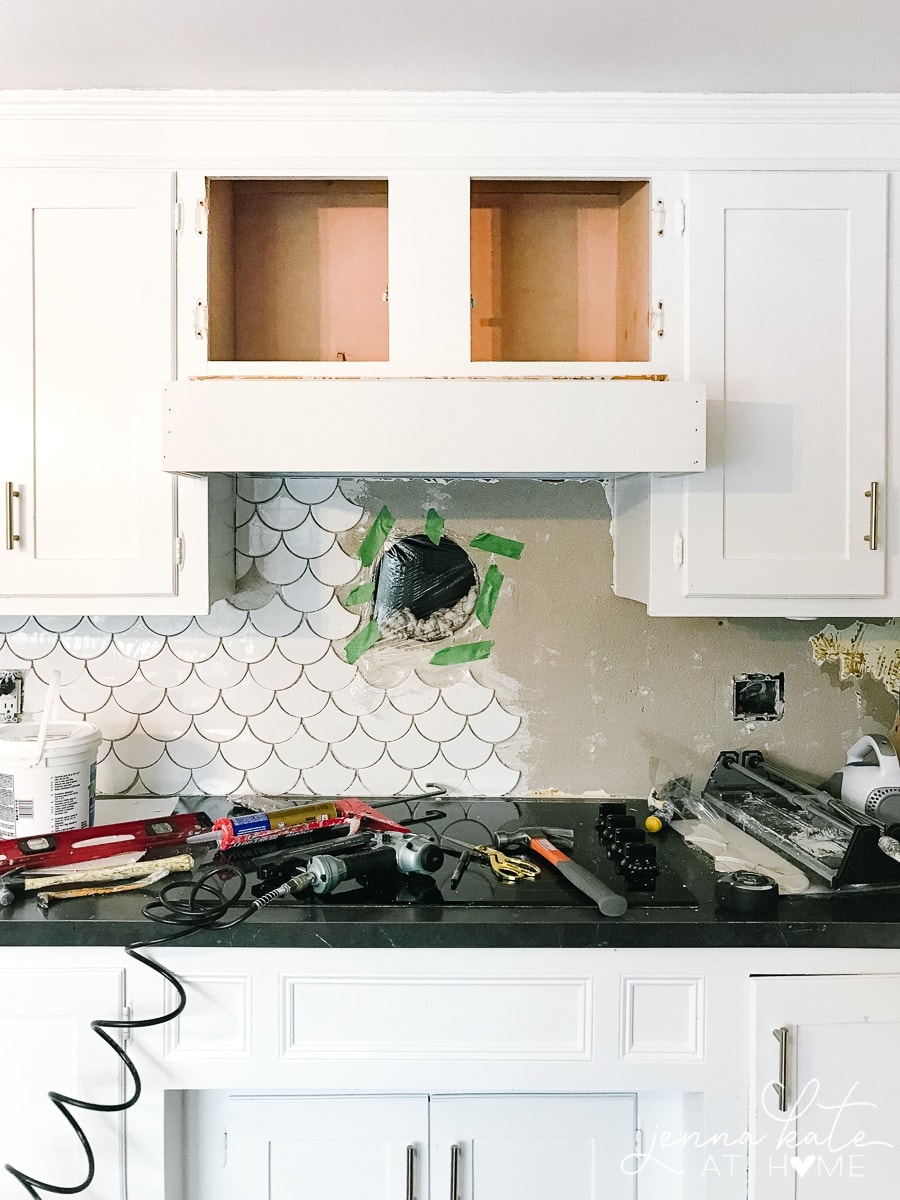 Nail or screw the box into the existing cabinets until it's secure. We just shot it with a whole bunch of nails until it was sturdy!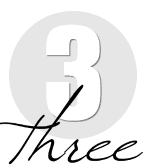 Begin to Dry Fit The Rest of the Cover
Instead of just measuring, cutting and assembling the rest of the vent hood cover in individual pieces, we decided to dry fit everything for a perfect fit. Nothing was nailed or glued into place until we were happy with how they fit.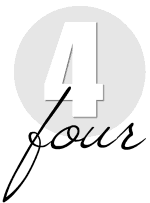 Add The Slopes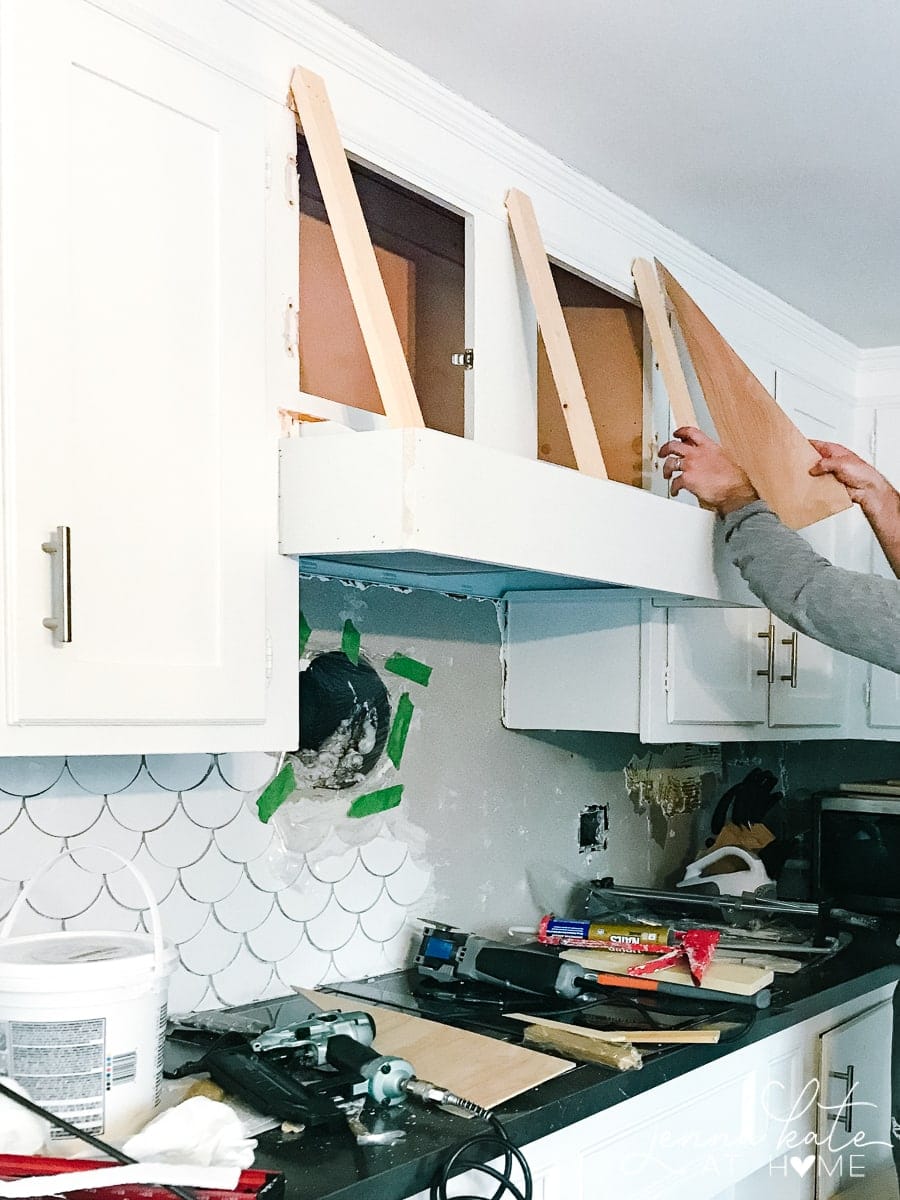 The first step is to cut the 1 x 2 boards to create slopes from the box to the top of the cabinets (or wherever you want your cover to end). We chose to stop just below our crown molding. They will get nailed in once everything has been dry fitted but for now are simply resting inside the box between the vent hood and the surrounding box.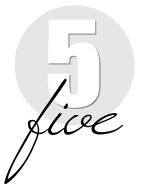 Cut and Measure The Front Piece of Plywood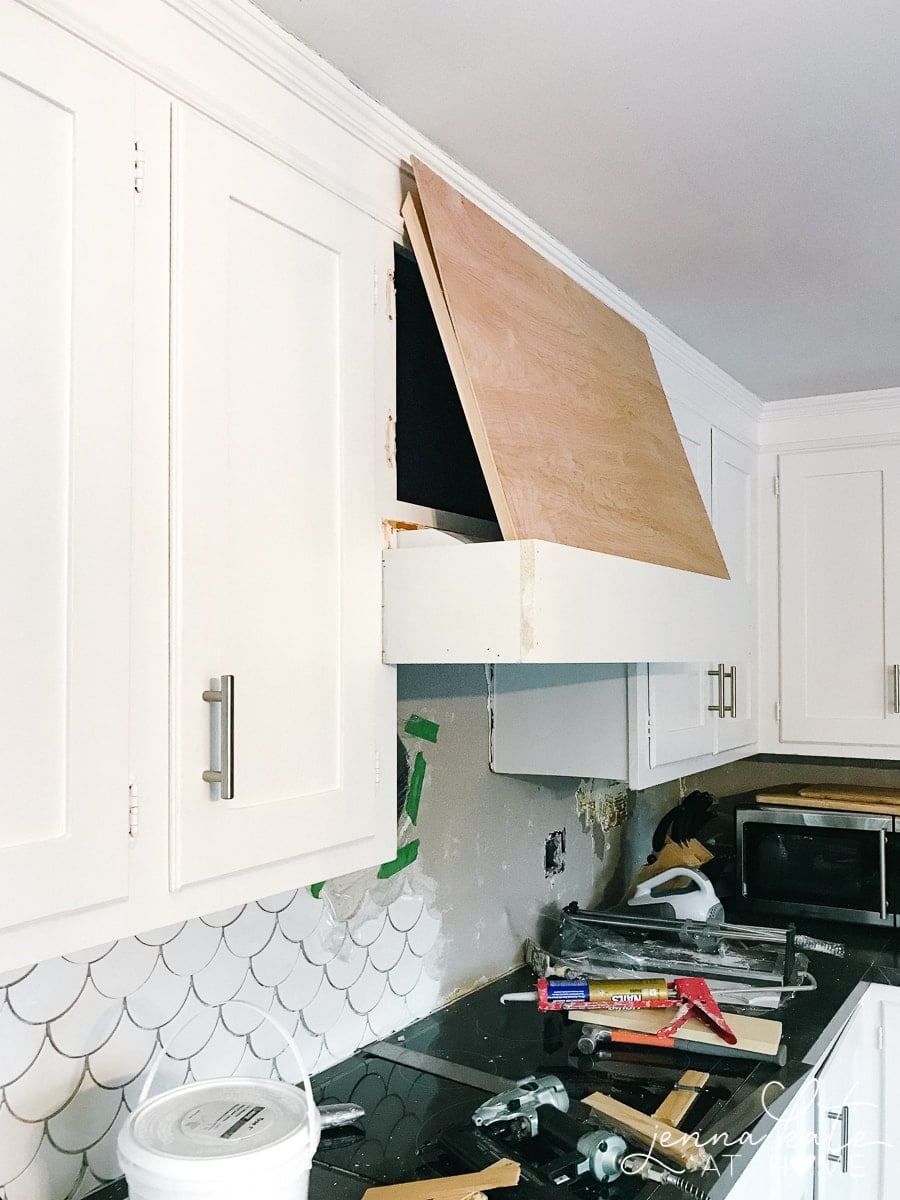 After the slopes were in place, we measured the width of the interior of the box and the height to the crown molding to determine the size of the plywood front.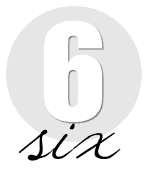 Template The Triangles For The Sides
Next, we cut triangles from the remaining plywood to fill in the sides. After some deliberation on the best way to calculate the measurements (i.e the slope) of the triangles, I decided to create a template using some foam board and it worked perfectly! I'm a visual person so this was the best solution for me. If you're a math whizz, go ahead and find the slope the mathematical way if it's easier for you.
Simply start with a rectangle of foam board cut to the height of the side that you're measuring from. Start with a 90 degree angle – use a square to draw a straight line and cut it to ensure that you're starting off right with your template. Then, press the rectangle on the side, making sure the plywood front is pushed securely against the slopes. Use a pen to draw a line. This will create the perfect slope for your side.
This post contains affiliate links for your shopping convenience.
Cut out your template, then transfer it to your plywood. We used our Dremel Velocity with a wood blade to easily cut out the triangles.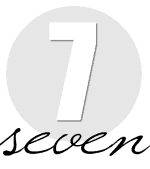 Nail Everything in Place
Once we were happy that all the pieces fit together well with no crazy huge gaps we were ready to nail everything in place ( (little gaps that can be filled with caulk are fine just keep them as small as possible).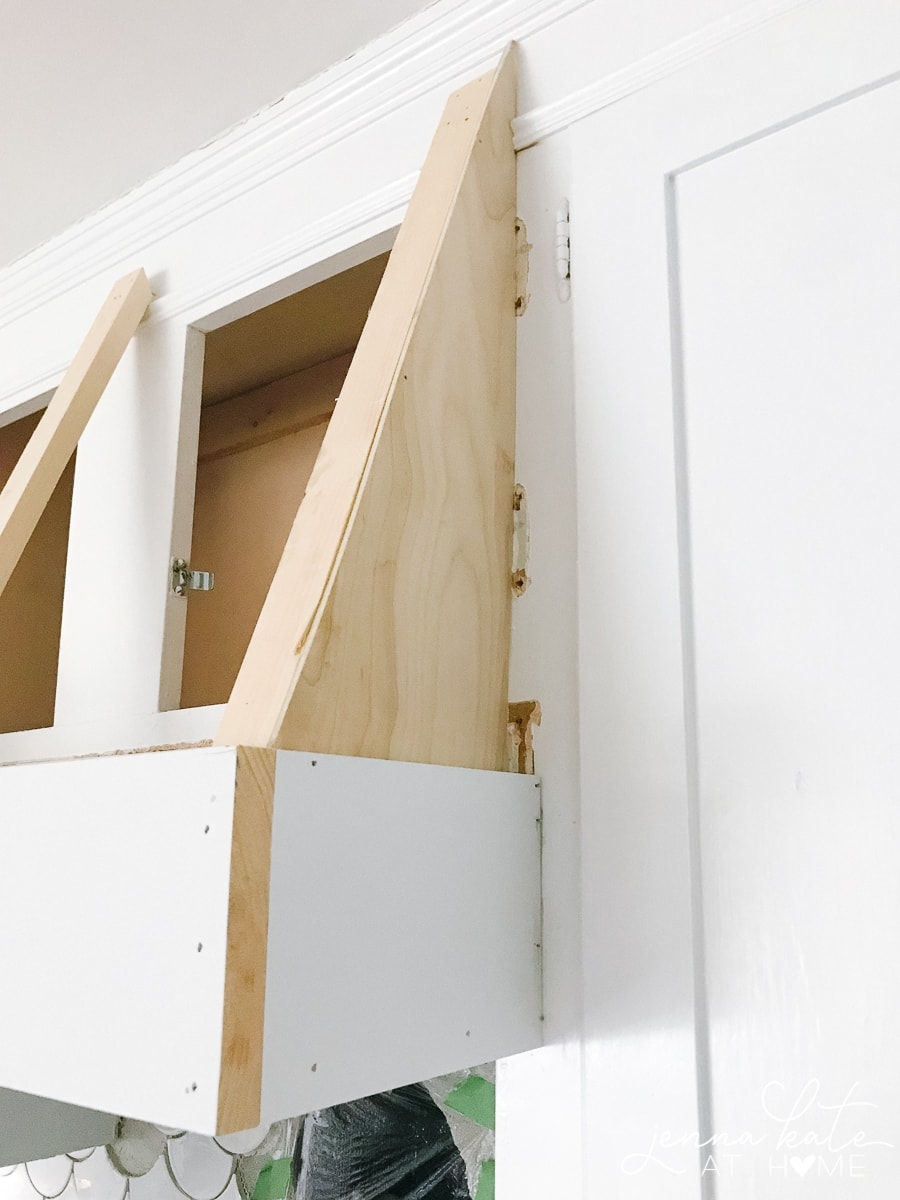 The left and right slopes were pulled to the edges so that the triangles could be nailed into them. We first nailed each one on the top into the cabinet. Then the triangles were put in place with some liquid nails as well as nailing them into the slopes from the side. The middle slope is only nailed in on the top and rests inside the box quite snuggly.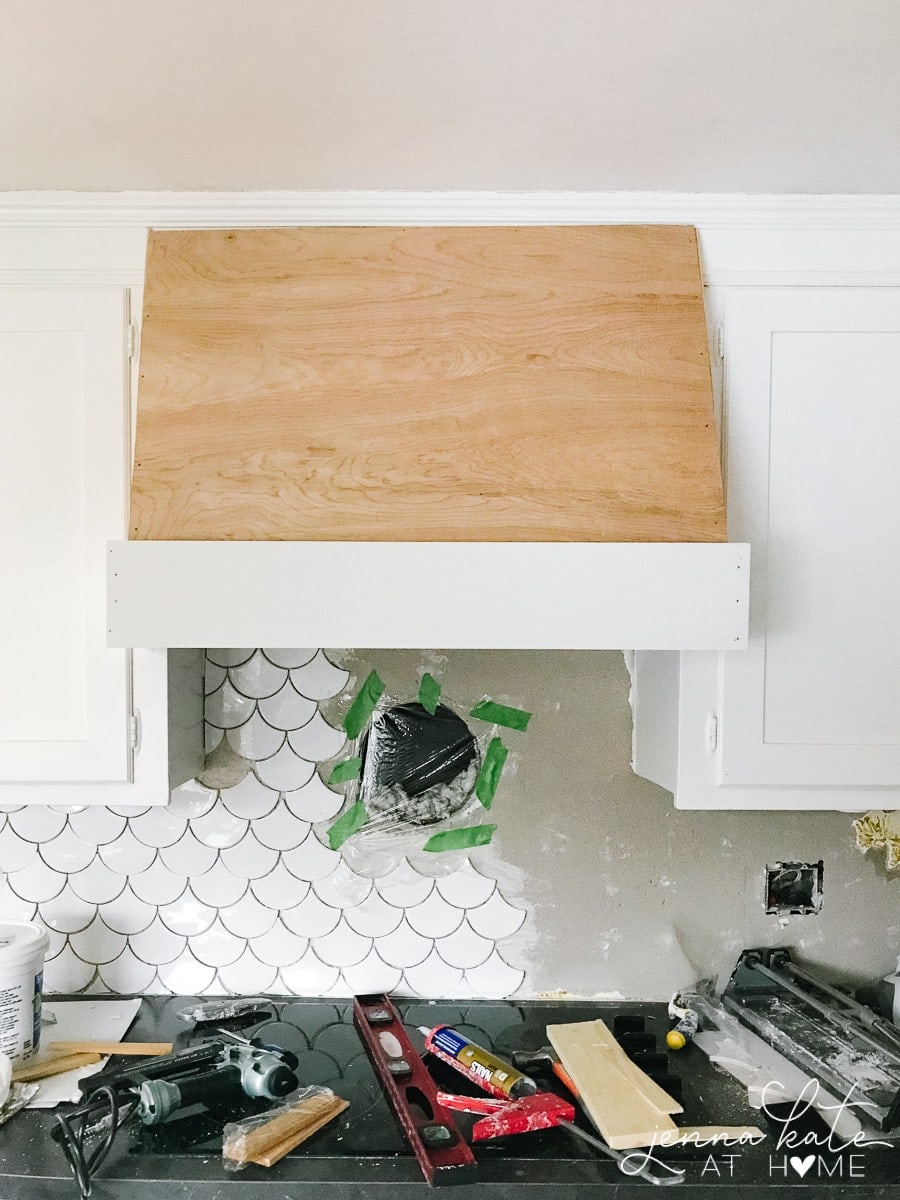 The front piece of plywood was then slid into place and nailed into the three slopes as well as along the top where it meets the existing cabinet.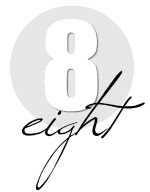 Add Trim For the Finishing Touch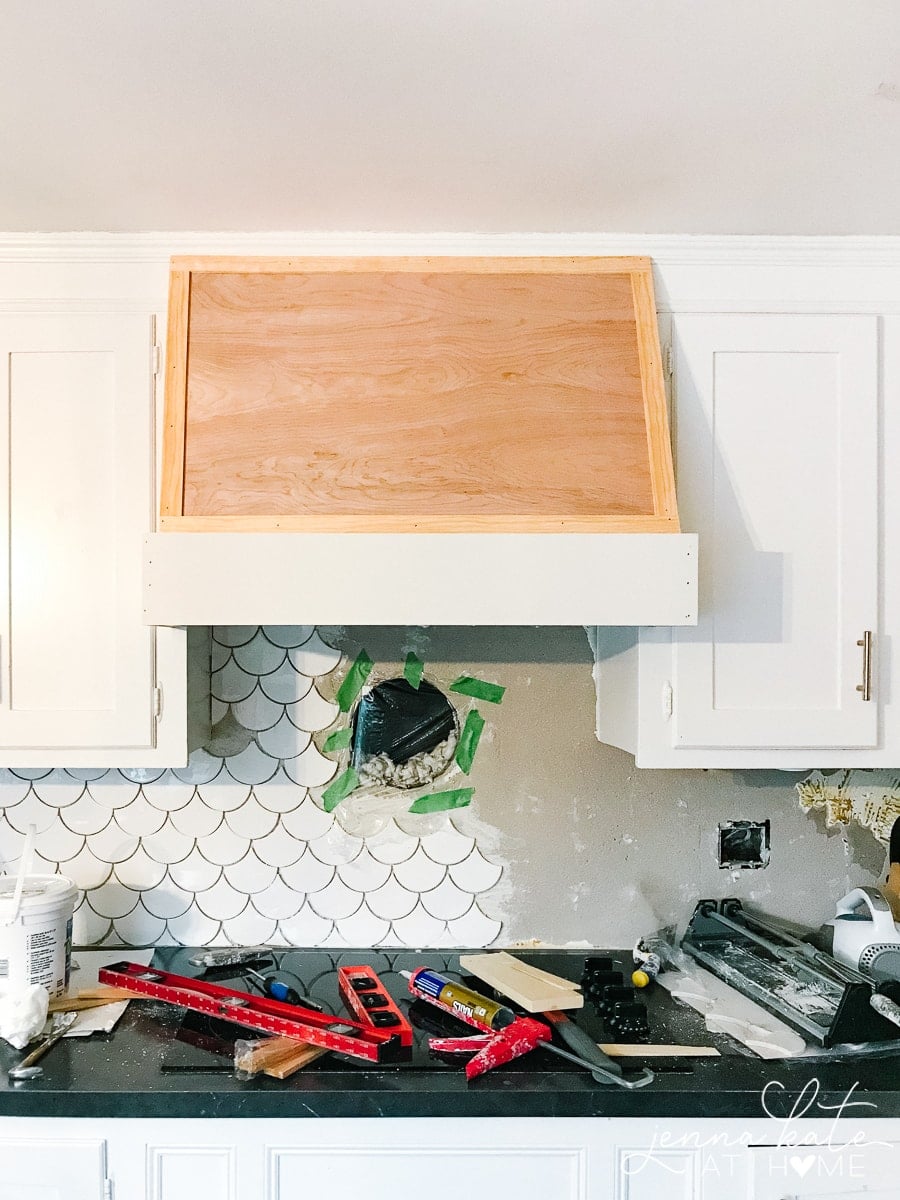 Finally, we trimmed out the front panel with lattice trim for a custom look. You can do any design you want here – three boxes are traditional but a "x" design looks really cool, too!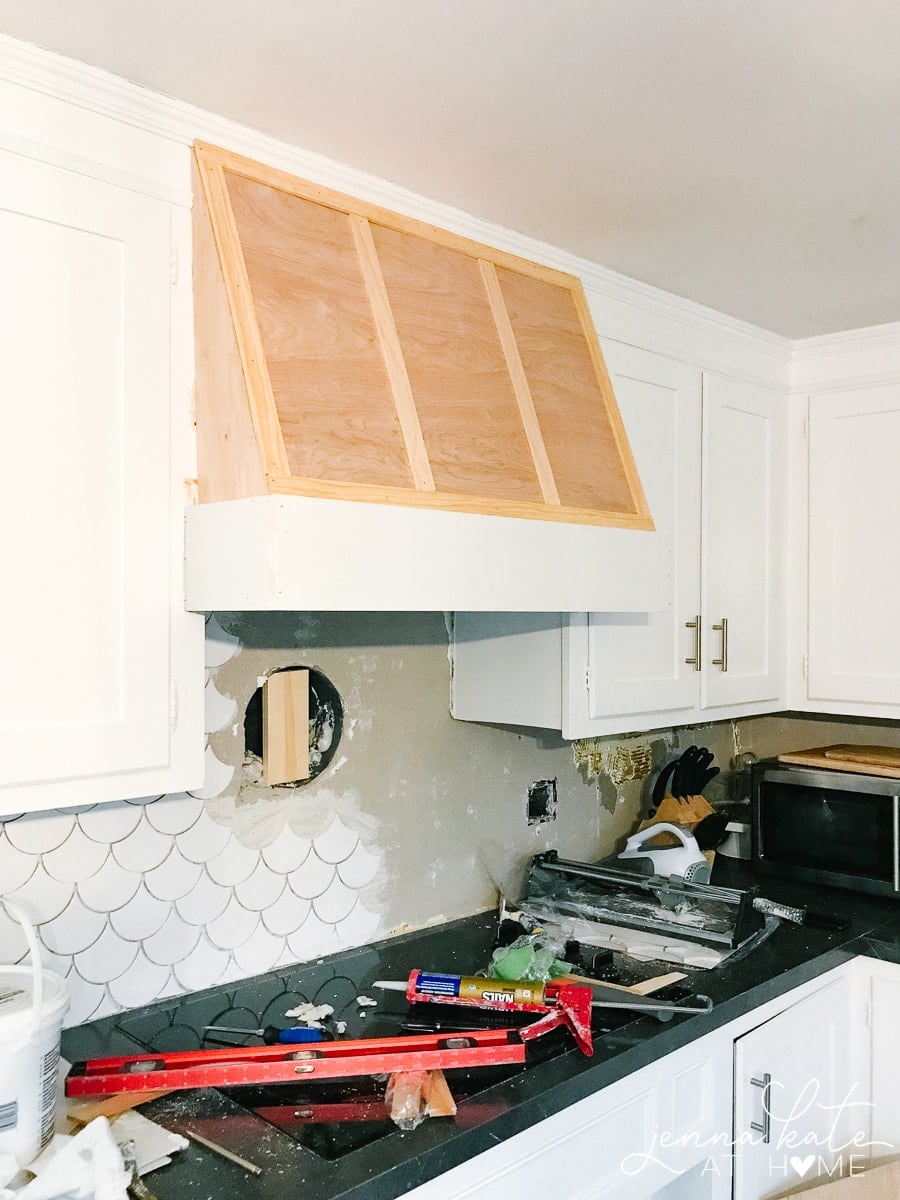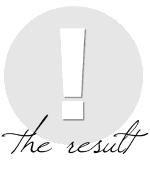 Caulk, Spackle, Prime and Paint
Once the vent hood cover was built, it was time to do all the little things that make it look clean and professional.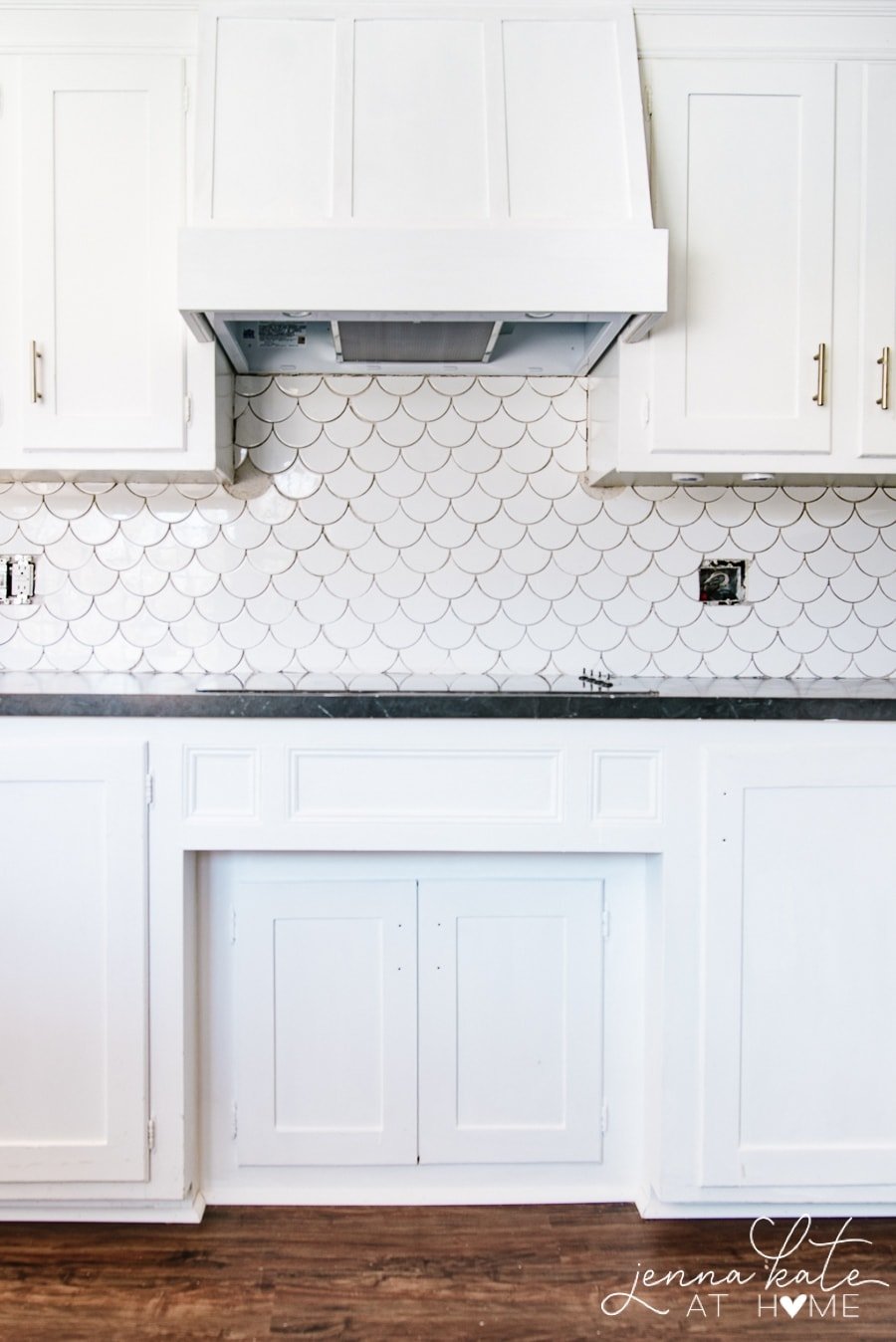 All the nail holes were spackled, allowed to dry and then sanded smooth. Seams and gaps were filled with caulk. Finally, a coat of shellac-based primer was painted on followed by 2 coats of semi-gloss white paint.
That's it! It's a very do-able afternoon project that makes a huge impact to the kitchen don't you think?
I'm so excited to share the BIG REVEAL with you next week! I still have some work to do but I hope you can see my vision coming to life. I'm so happy with how everything is coming together and the final few things I have to do are going to really finish off the space.
If you haven't already, be sure to VOTE FOR ME HERE. Just scroll down until you see my picture and hit vote. Thank you so much for supporting me and this little blog of mine. I truly appreciate each and every one of you!