Sharing a collection of outdoor planters that are perfect for beautiful container gardens all summer long. Including options for all budgets!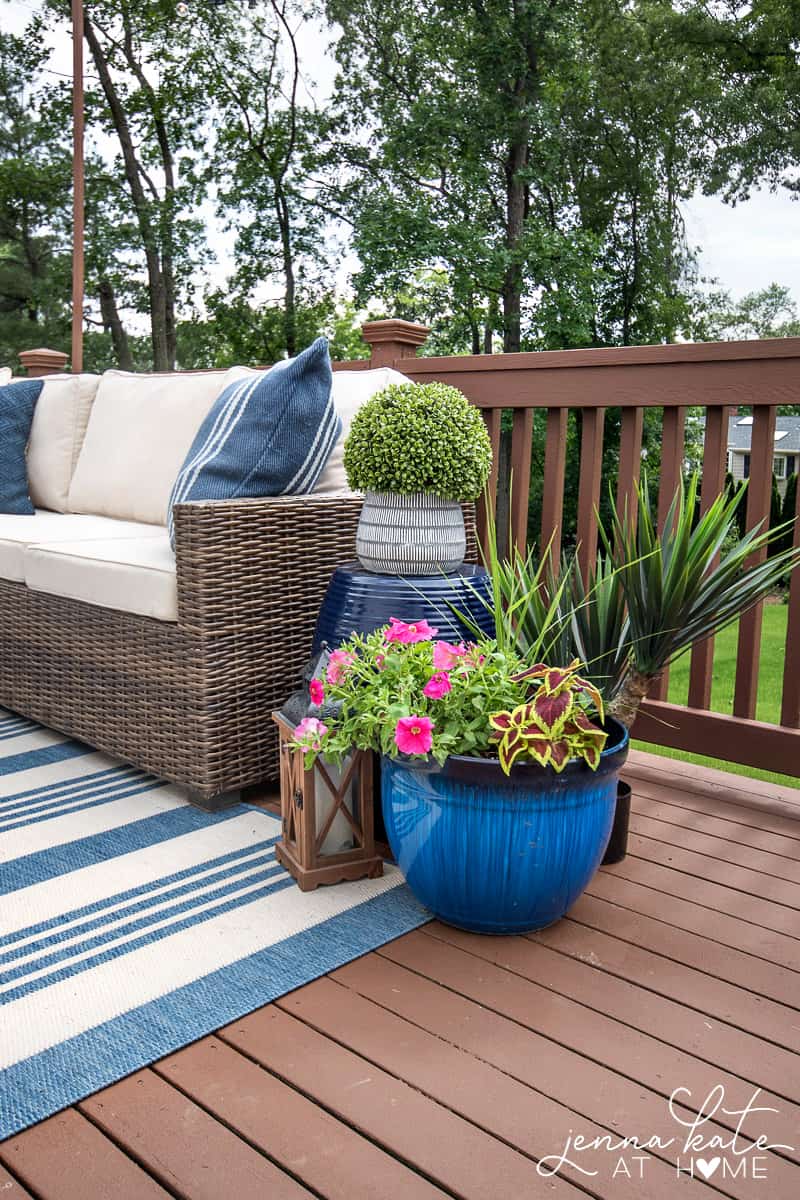 My favorite time of the year is mid-spring when I can start planting up all my large outdoor planters. For me, it's so relaxing and I'm always so happy to add some color to my front porch and patio after a long dreary winter.
I probably go a little over the top with my planters every year, but the colorful flowers make me so happy throughout the season. I don't spend a fortune on planters, either. I've bought many affordable versions over the years that still look perfect today!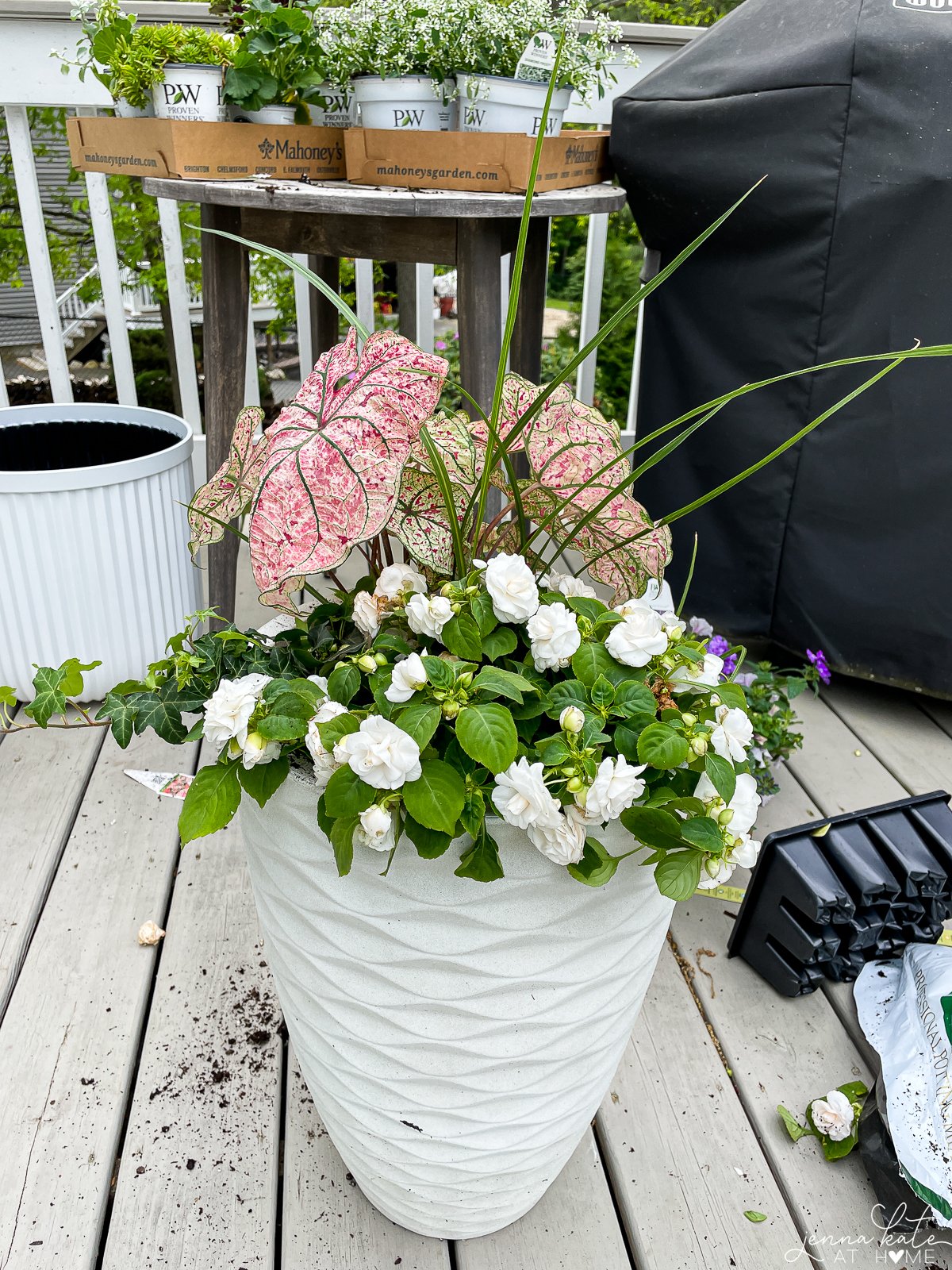 Where to Put Planters
I have planters all over my property! I just love how they add curb appeal to the front of our house, and create a backyard oasis on the other side.
Ideas for where to place your planters:
Front porch
Deck
Patio
At the base of any set of steps (deck, front porch, etc.)
Next to patio furniture
You can also add window boxes to your windows or deck railings.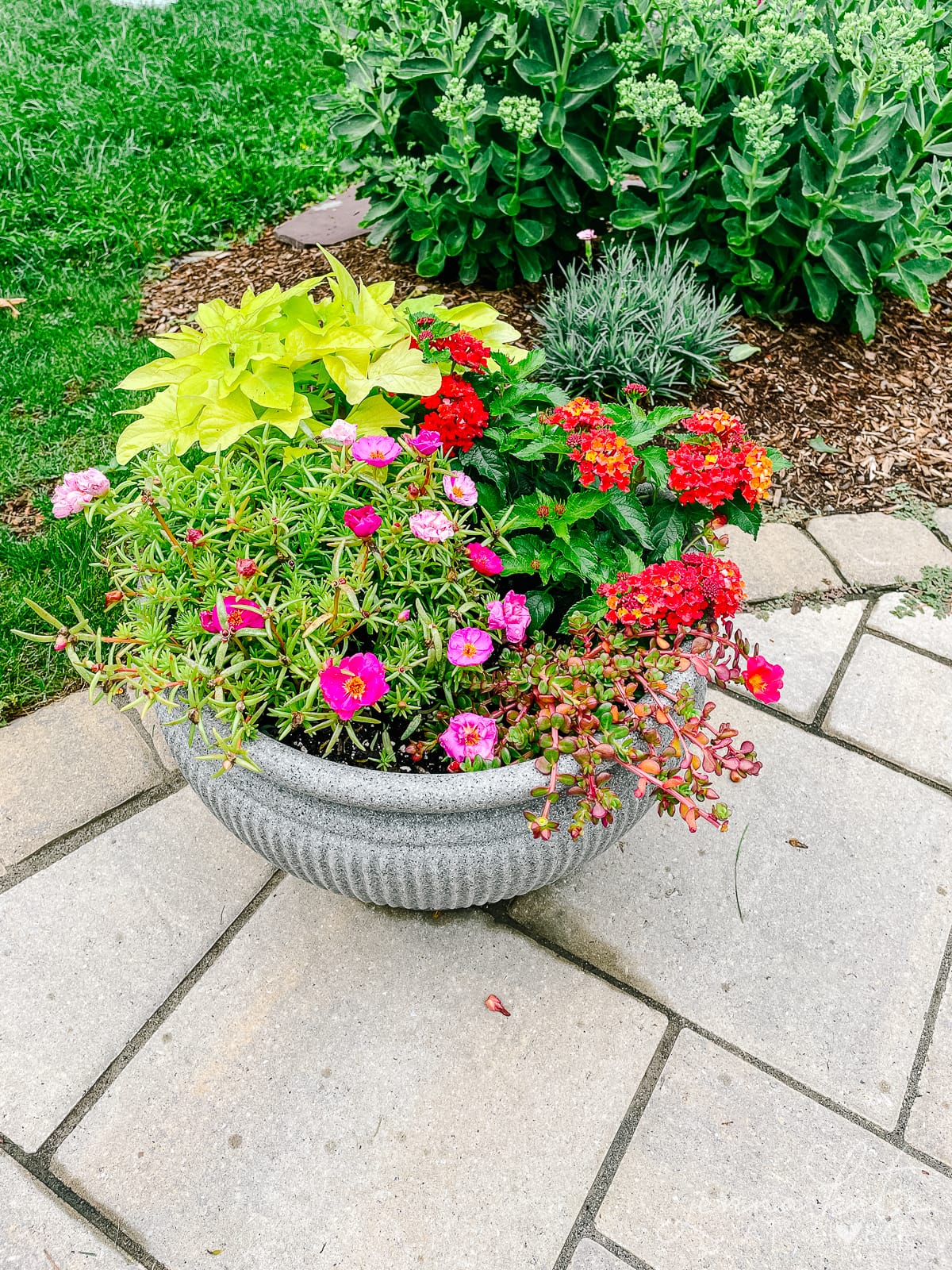 Types of Materials To Look Out For
I prefer to buy planters made from resin, as I don't have to worry about them cracking if my kids knock them over, or if I accidentally leave them out all winter. Resin planters are also lightweight, so they are easy to move around if you need to.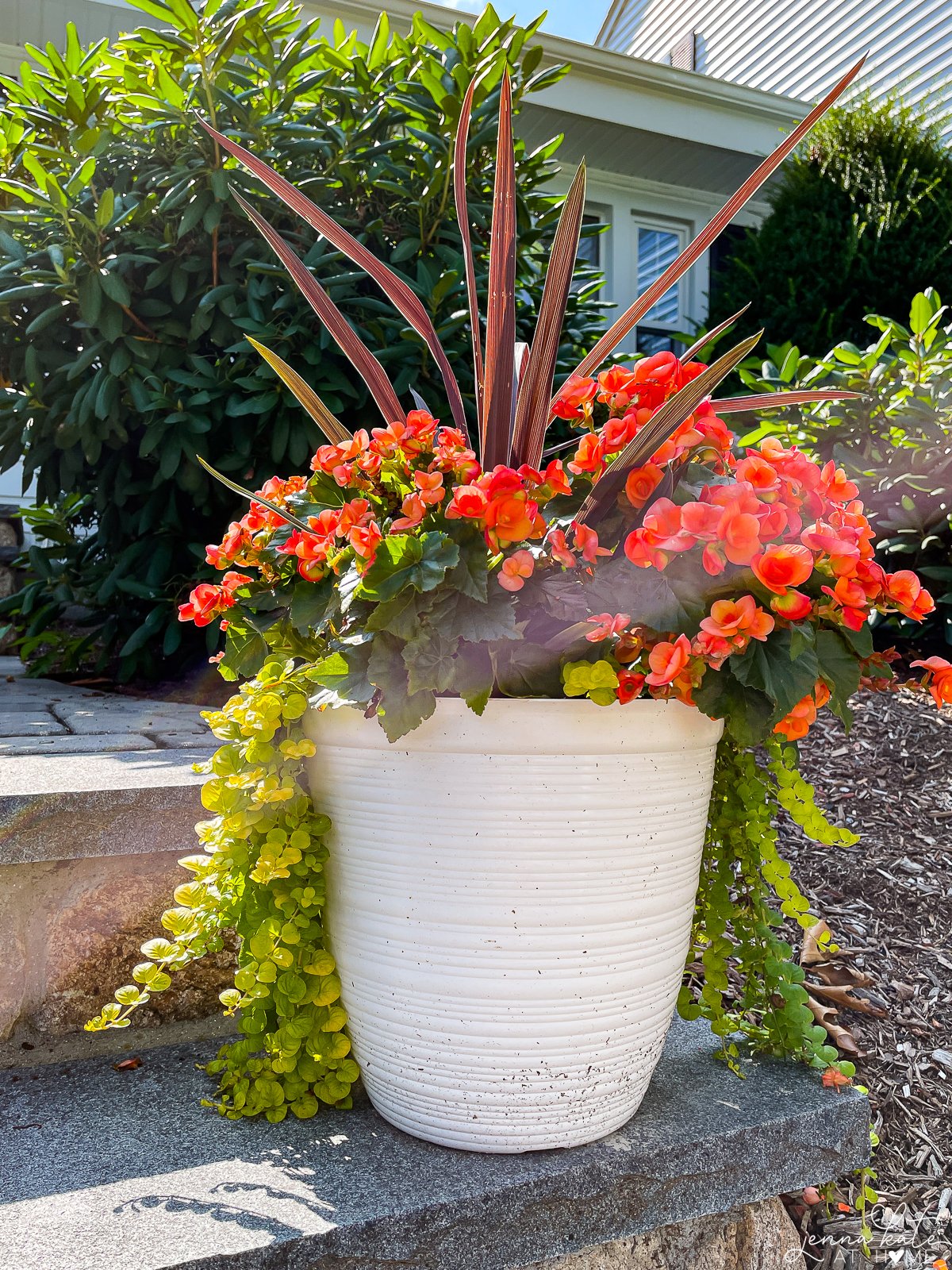 Ceramic and Terracotta planters are classic, and are still a favorite for many. They tend to be more expensive and can of course they can crack if you're not careful.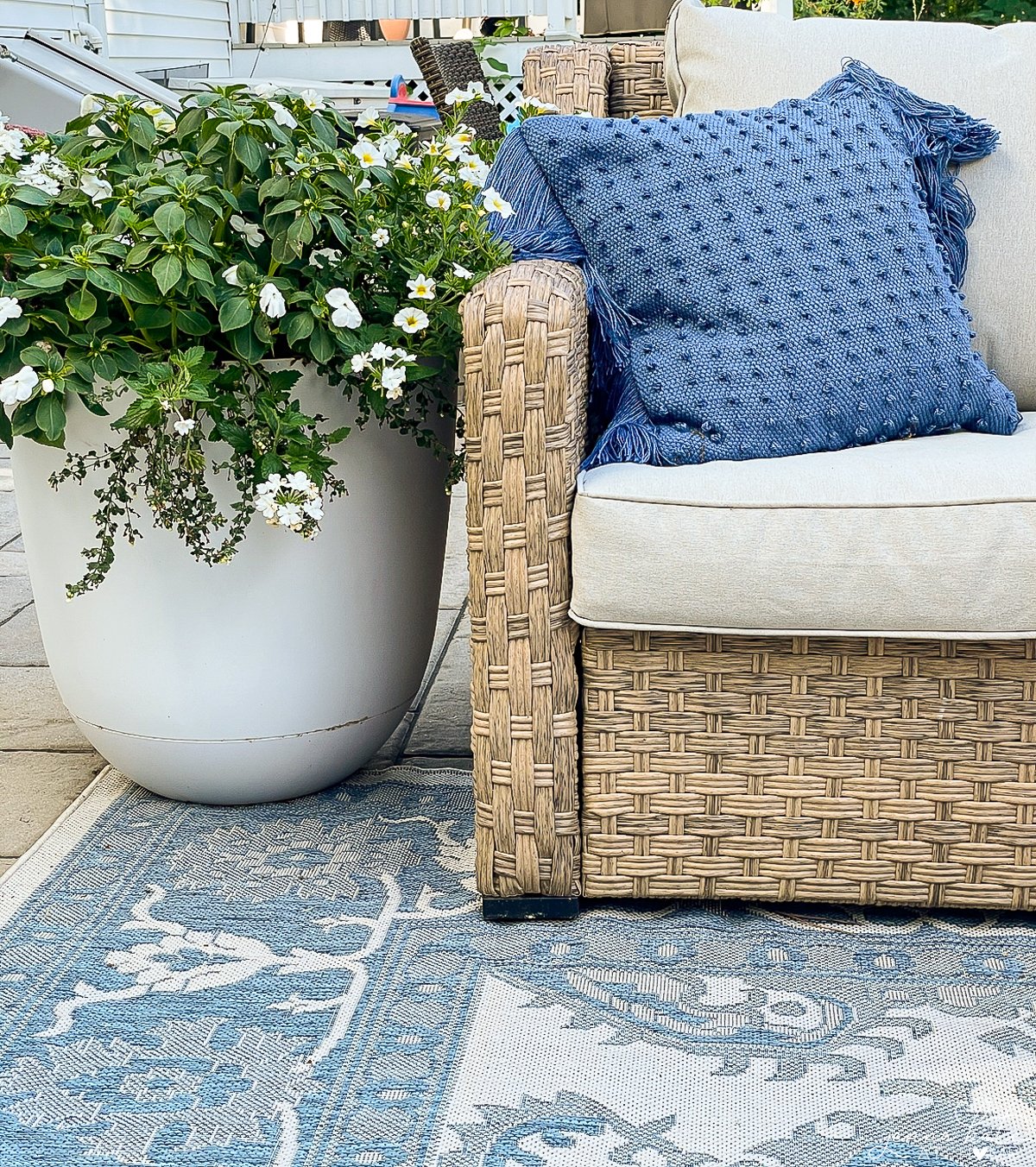 Favorite Outdoor Planter Finds
I've rounded up some of my favorite planters that I've found recently. Simply click on any of the images below to learn more about each of the items. Many of the pots I selected come in multiple colors and sizes, and several options are self-watering.

Are you ready to start planting up those beautiful planters and enjoy your summer outdoors surrounded by stunning color? I hope so!
Are Planters Only For Summer?
Absolutely not! I love to switch up my plantings for all four seasons. Ceramic and Terracotta planters cannot stay out in the freezing temperatures, but the resin planters are perfectly fine.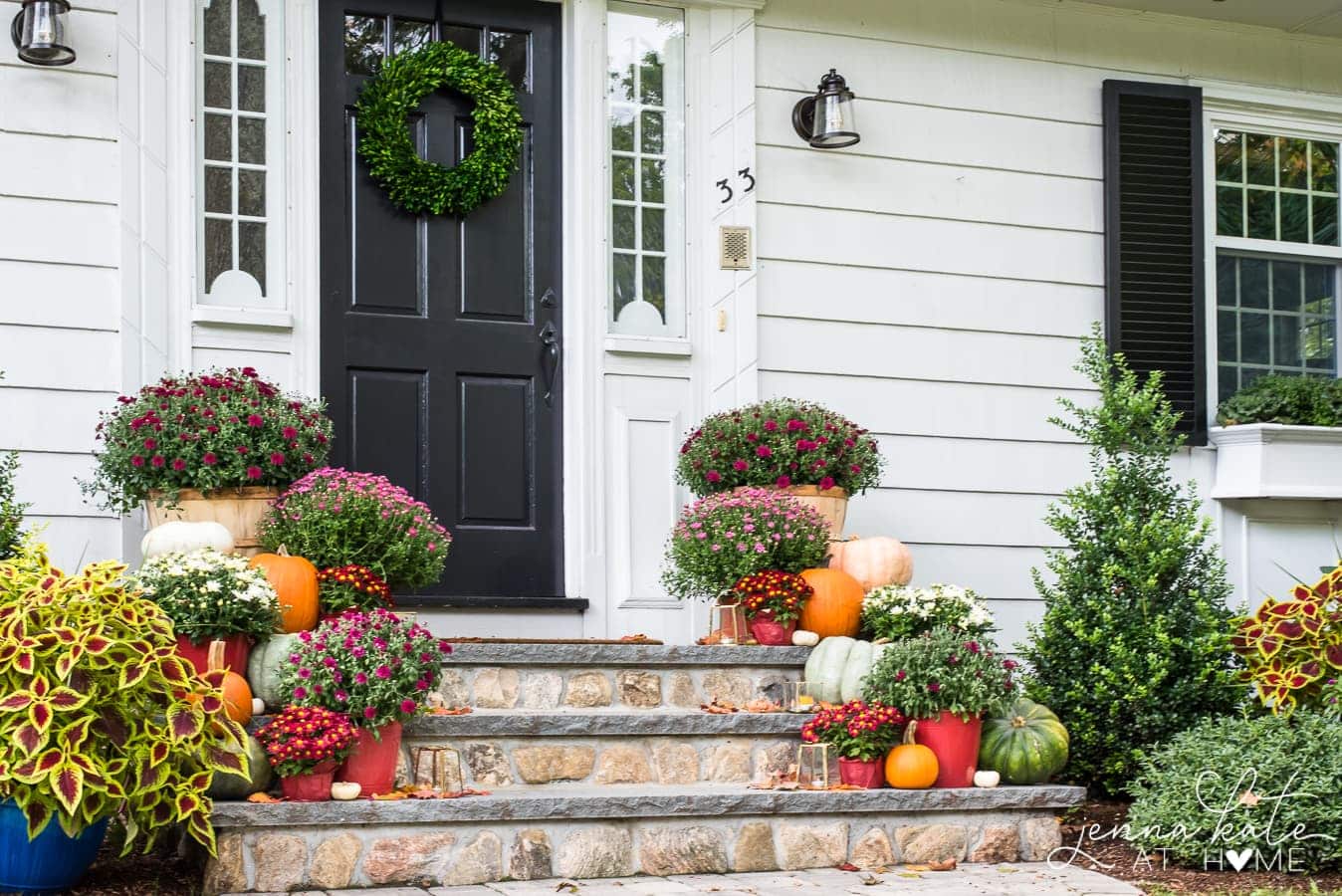 For fall, I go crazy with mums and pumpkins, and for the winter months I switch out my real plantings for these faux cedar trees. and pop some evergreens and berries into my window boxes, too.