Turn fake dollar store pumpkins into pretty vintage inspired fall decorations with this easy makeover that's the perfect creative craft for kids and adults!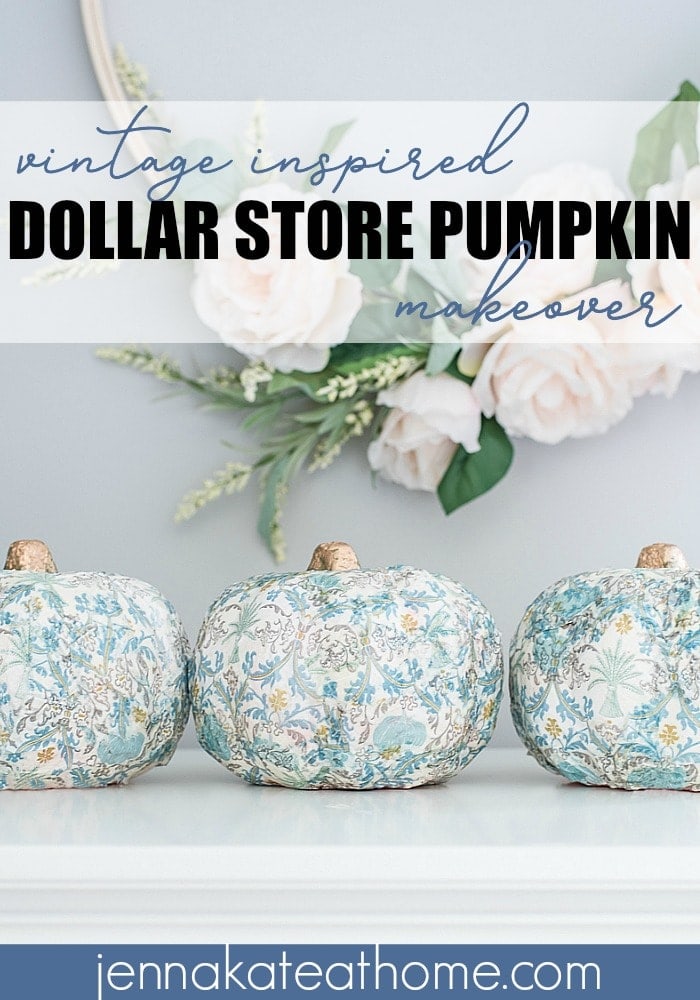 I love decorating with mini dollar store craft pumpkins – and so do my kids! This year, I've taken a different approach and created these pretty vintage inspired pumpkins that are the perfect way to decorate for fall.
I was recently in Pier1 and came across pretty blue napkins. I was hoping they would have some other accessories with a similar print but when they didn't, I instantly knew that they would be the perfect print for decorating my little fake pumpkins. While I'm showing this tutorial using the styrofoam dollar store pumpkins, I've also used the hard plastic craft pumpkins available at Michael's and Hobby Lobby. They are a little on the yellow side so if you don't paint them first, they will have a warmer undertone like the one of the far left below. You could even use real pumpkins (the white baby boo variety would be best!) if you wanted to.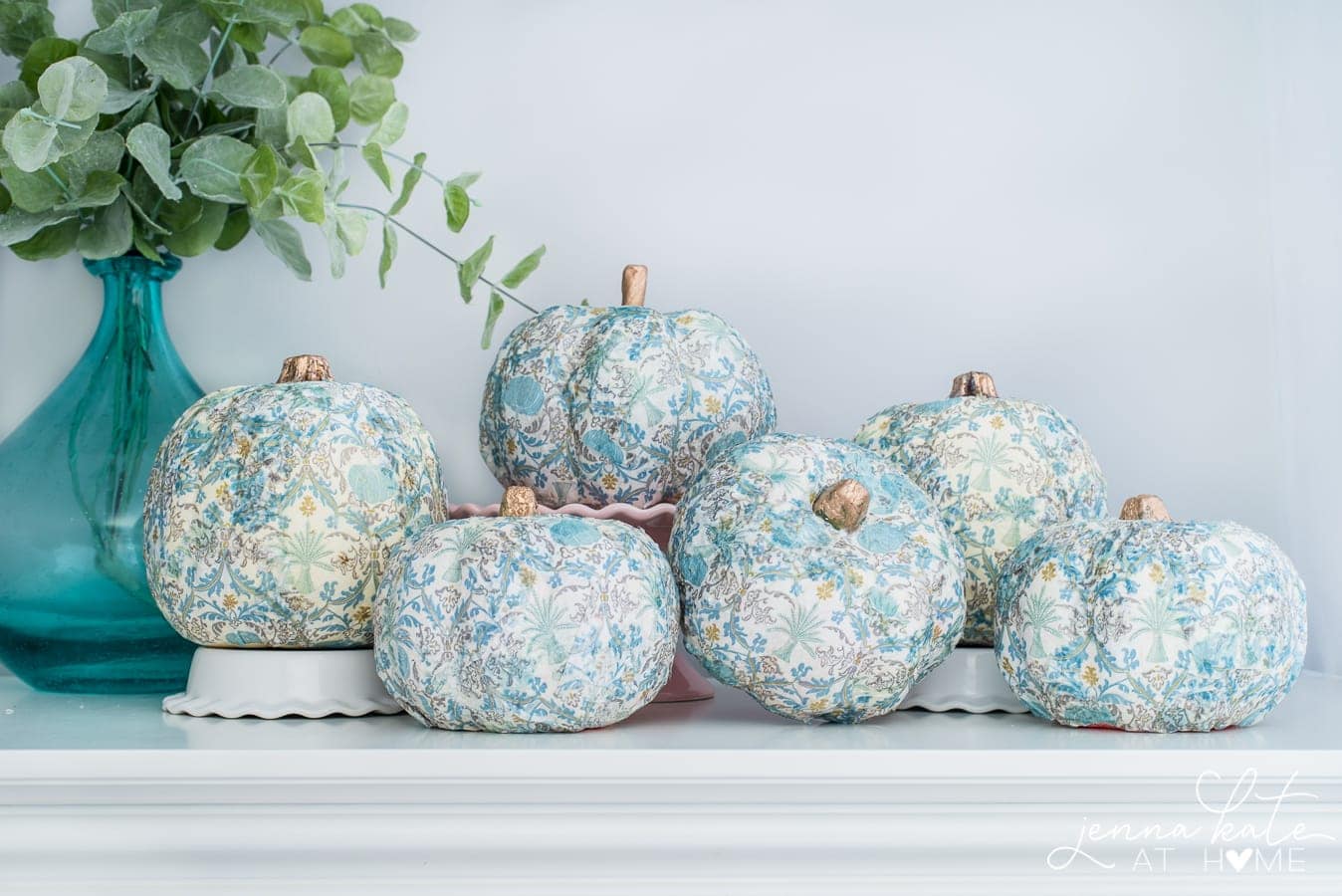 My son is in pre-kindergarten and was able to help me make these, so while these are a great adult craft, it's also an easy (and messy!!) one for kids to enjoy this season.
This blog post may contain affiliate links.
What You'll Need
DIY Tutorial For The Vintage Inspired Pumpkin Makeover
If you are starting with orange pumpkins, you will firstly want to neutralize the color with a couple of coats of white paint. Any paint will do as long as it's pretty close to white. Allow the paint to fully dry.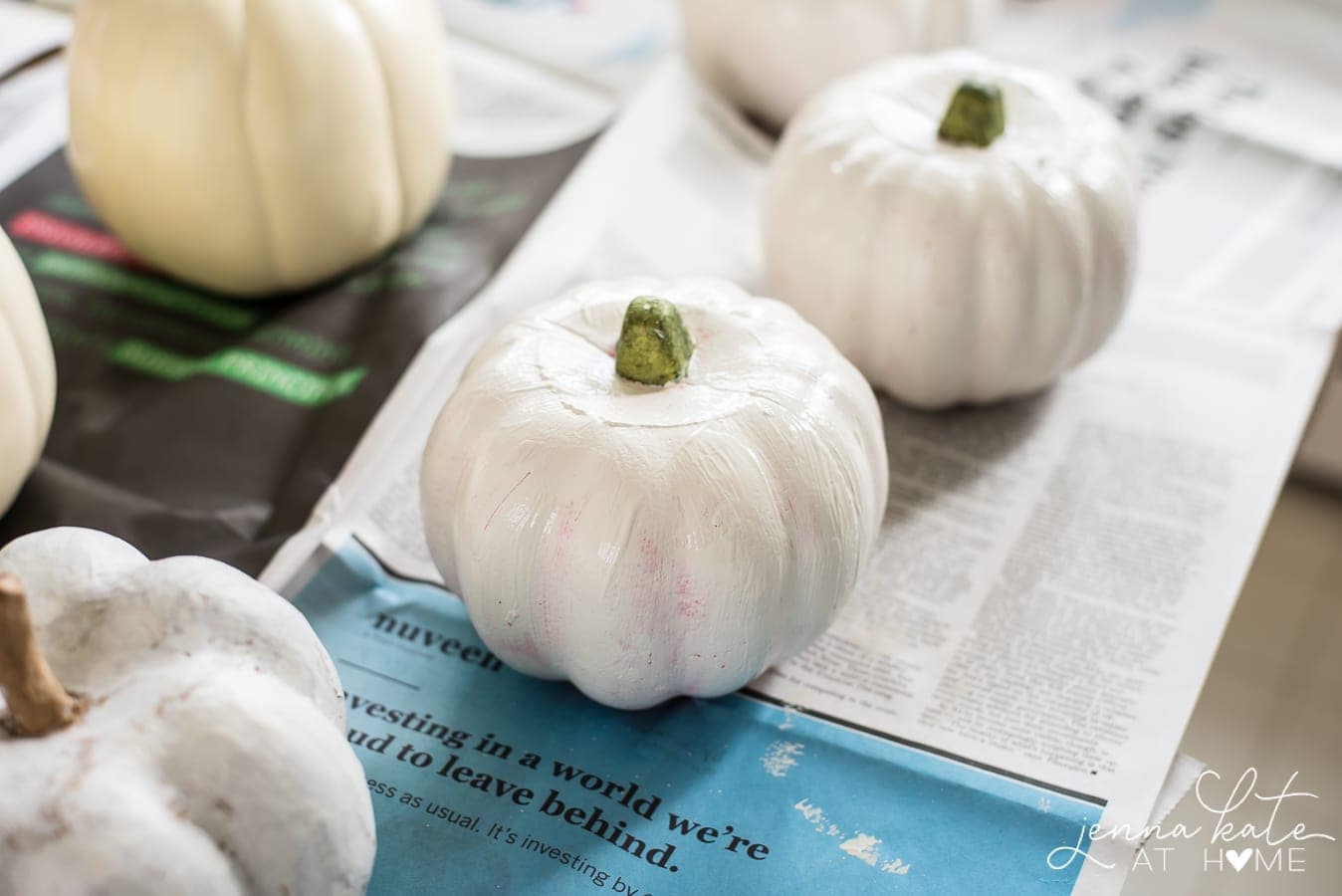 Separate the paper napkins by removing the white backing so that you're only left with the printed side. Rip into strips. I ripped mine into vertical strips so that I could maintain the correct flow of the pattern on my pumpkins. If you're working with a pattern that doesn't need to be oriented a certain way, it won't matter what way you cut up your pieces.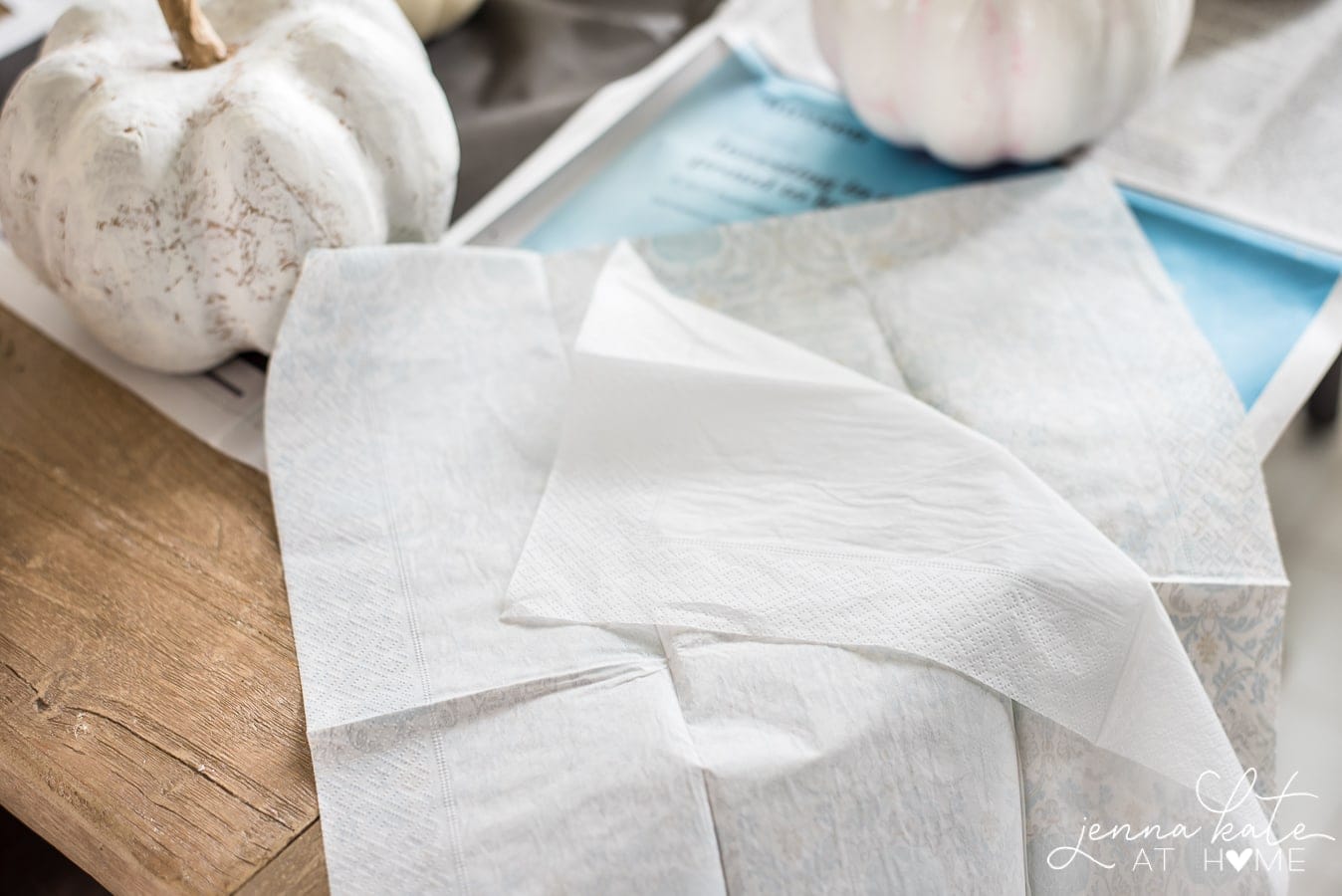 Apply a thin layer of Mod Podge to the pumpkin. Adhere the first strip of napkin by pushing it on with the paint brush, ensuring you get in around the stem. Apply another layer of Mod Podge over it. Continue this process until the entire pumpkin is covered and making sure that you follow the curves of the pumpkin.

Don't worry about wrinkles in the napkins, most of them will settle down with the push of a paint brush but the ones that remain give a fabric effect to the finished look. Allow each pumpkin to dry overnight or for a minimum of 6 hours (until they are rock hard).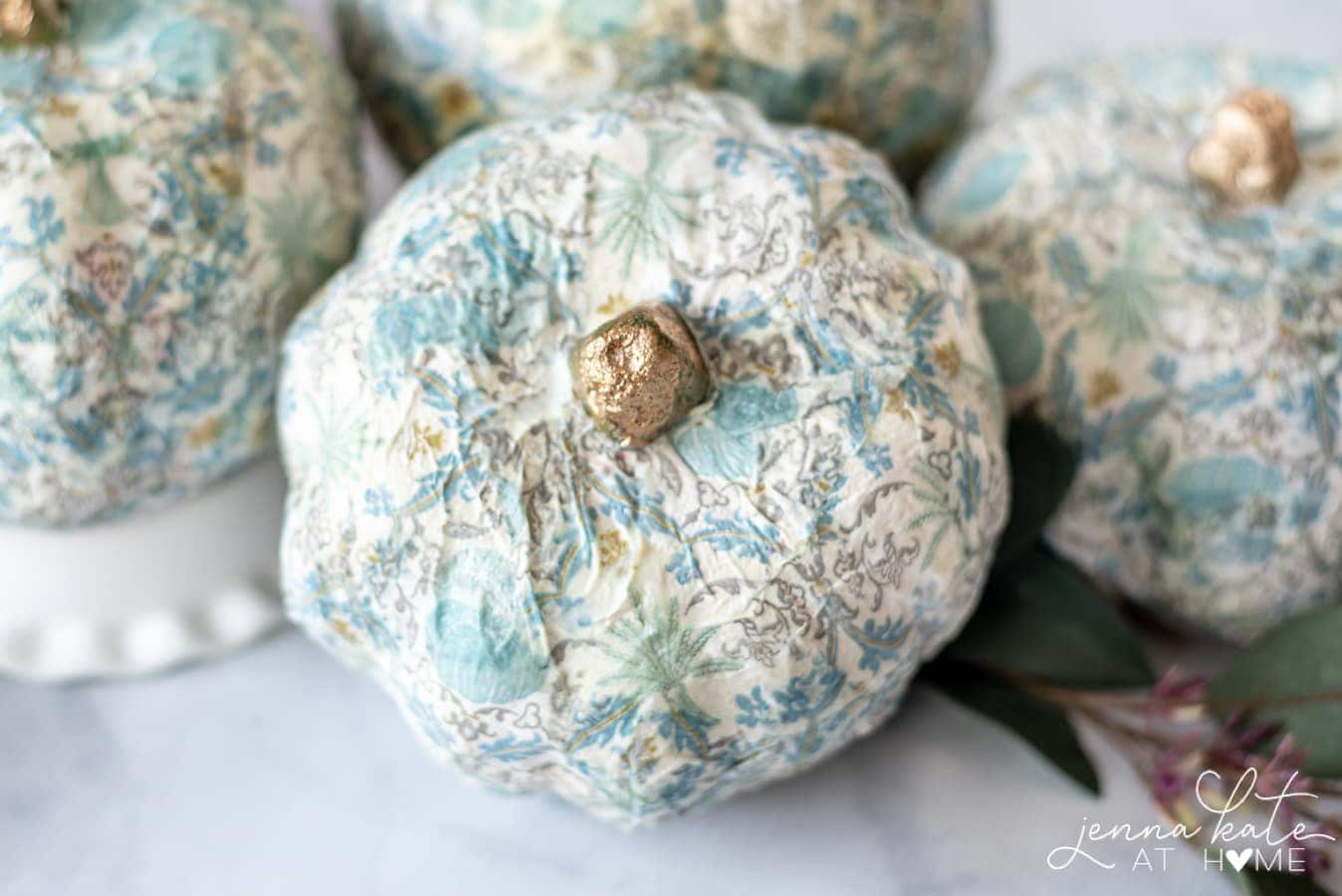 For the final step, paint the stems gold. I used this liquid gilding which has a beautiful metallic finish.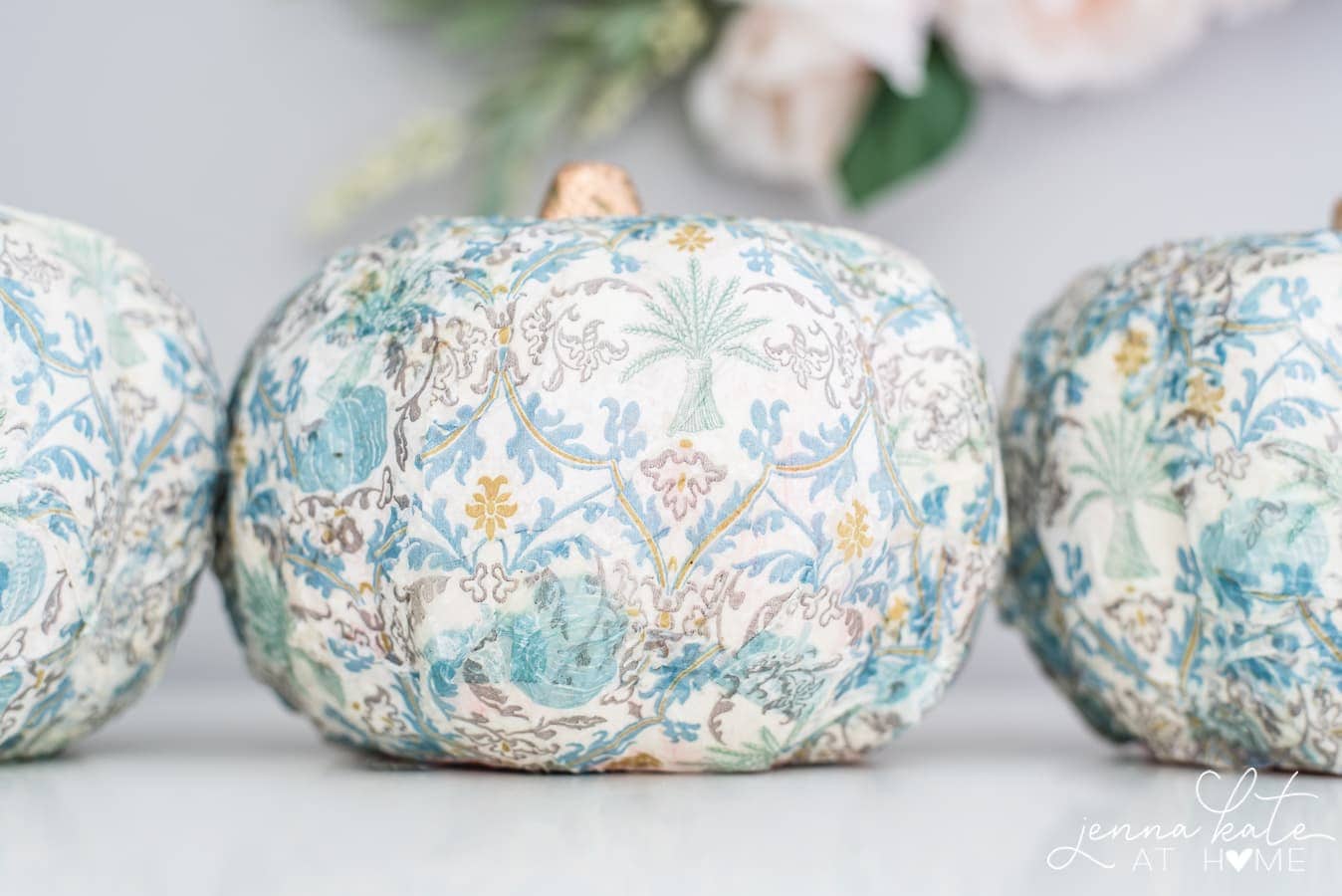 Coincidentally, these pretty blue pumpkins tie in perfectly with my guest room decor – so they've found their home there!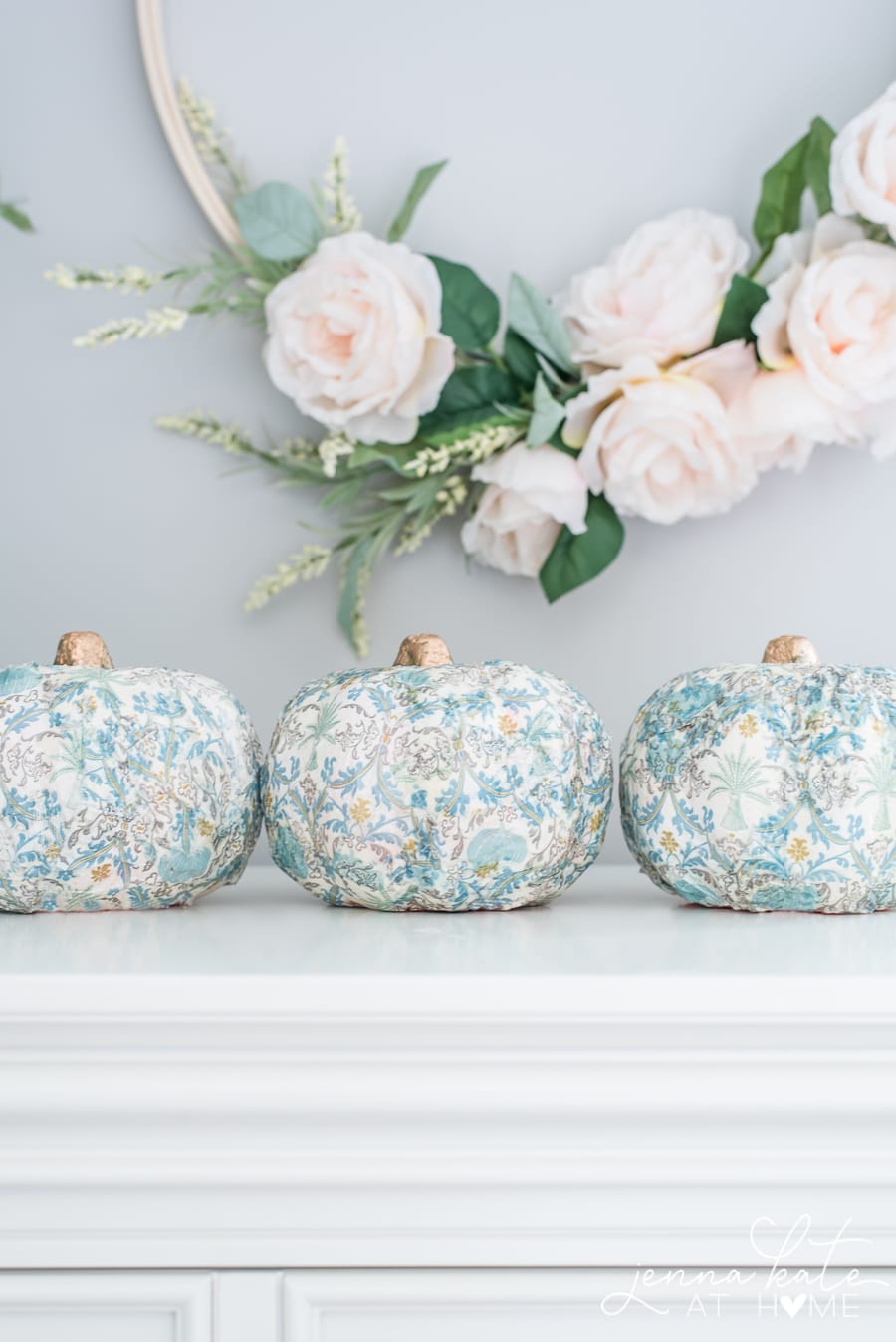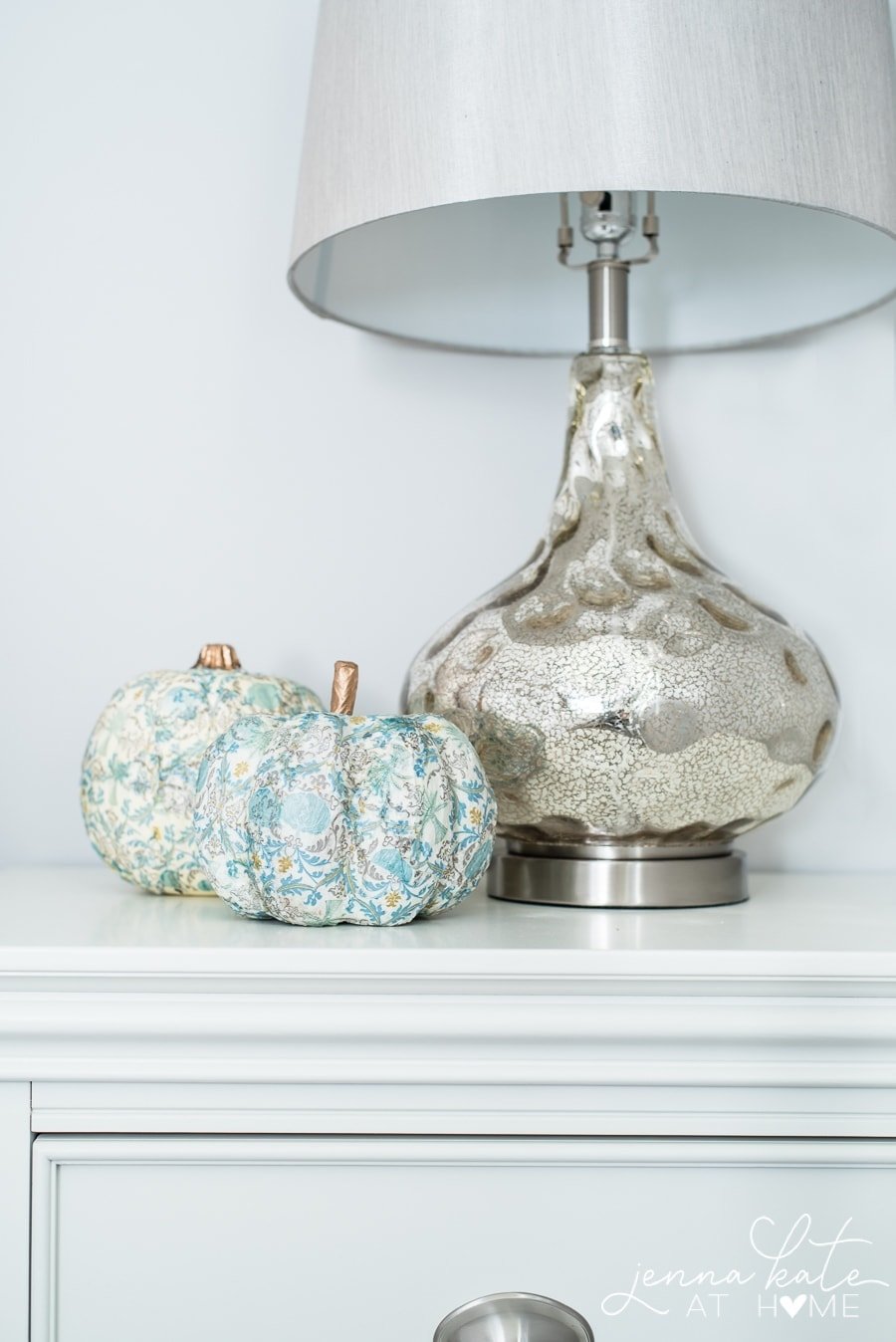 Découpaging has never been so pretty!