Every year as soon as the snow starts to melt I get the urge to deep clean and brighten up my home for spring.
This year the deep cleaning only sort-of happened, since I was 9 months pregnant and all that but I did get manage to pull together this pretty DIY spring wreath in about 20 minutes.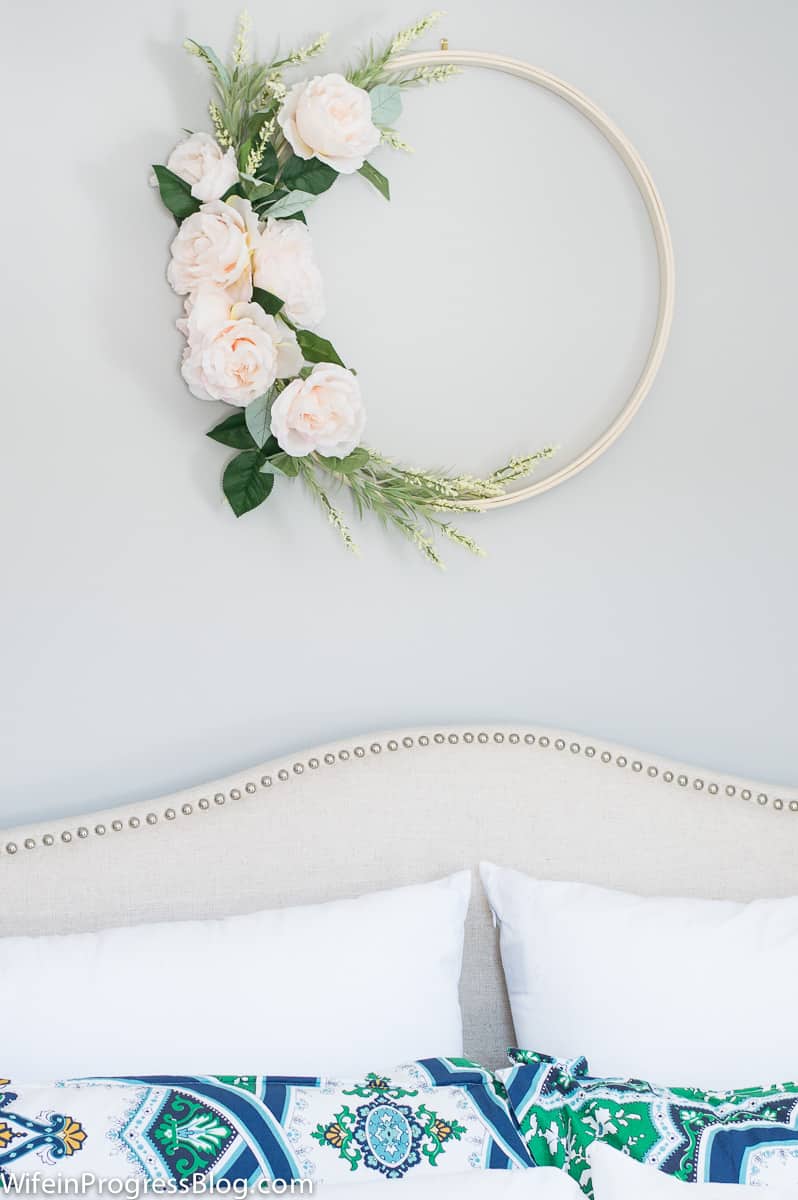 It was the perfect touch to add a little bit of spring to our guest bedroom that has been inhabited by my mom for the past 6 weeks (thanks for all your help, mom!!)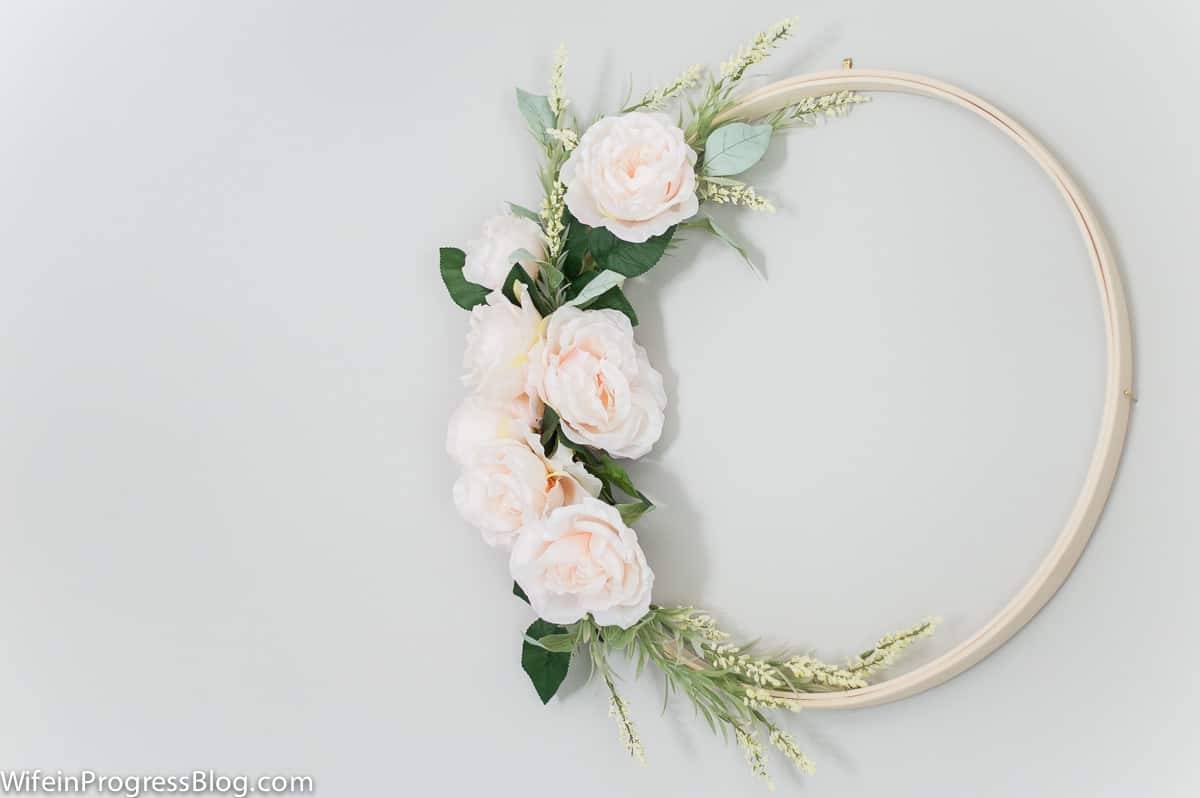 I love these wreaths that I've been seeing that use an embroidery hoop in place of a traditional wreath form. Both the color and the style are really clean and modern and add a really fresh feeling to any space.
Want to make your own simple DIY spring wreath? Watch this video or continue reading for all the instructions!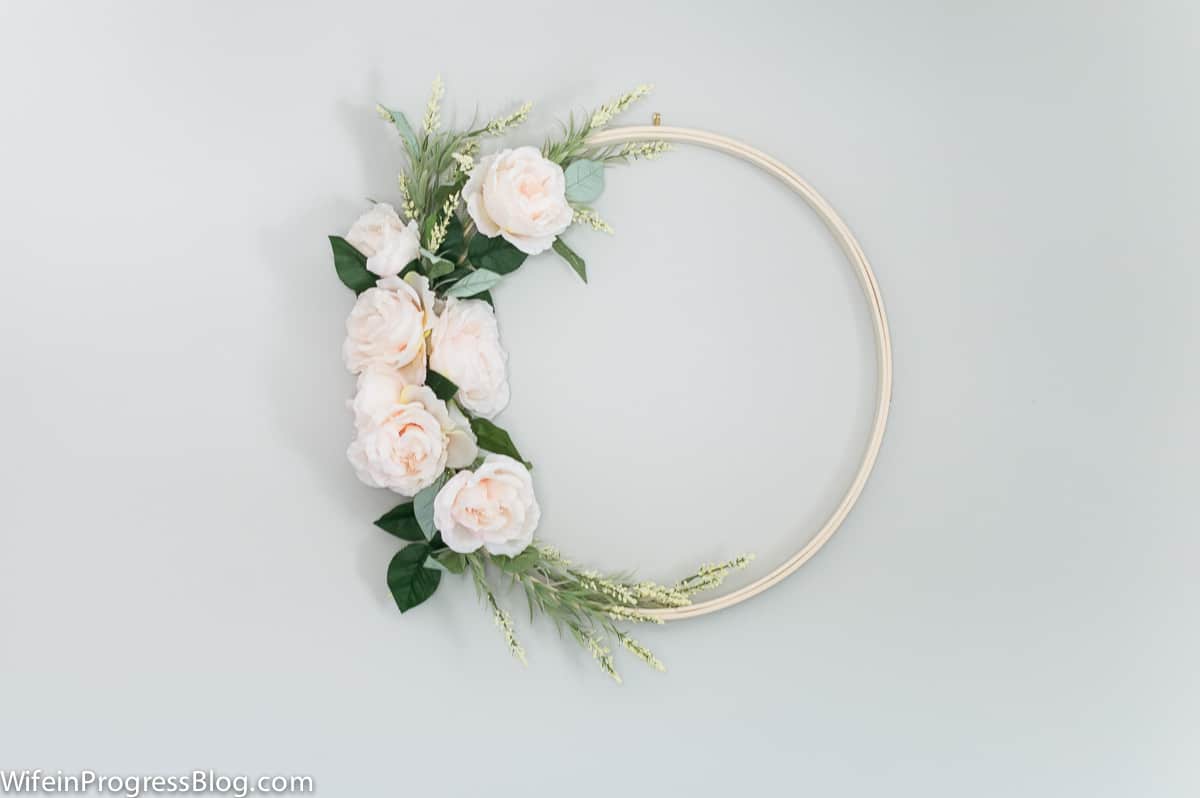 This wreath is really simple to make using faux flowers and stems from Michael's. I chose these really pretty peach colored peonies as well as some greenery with nice texture.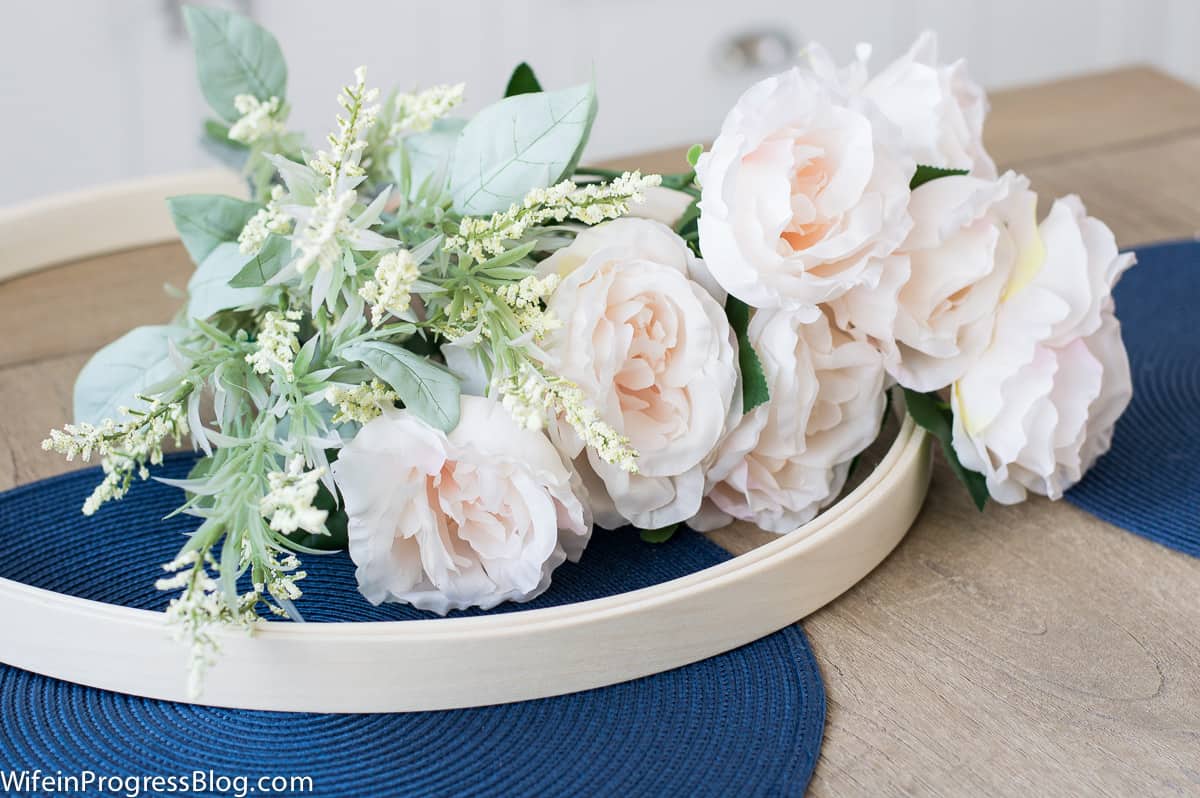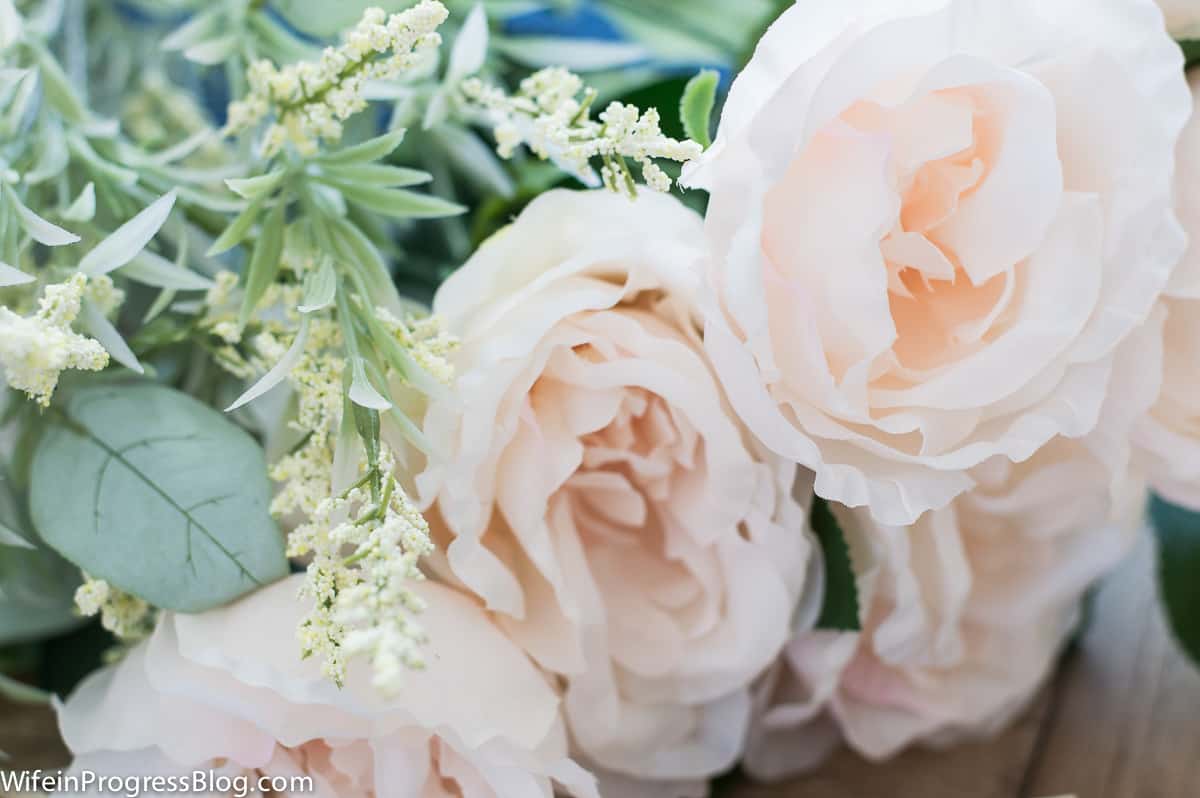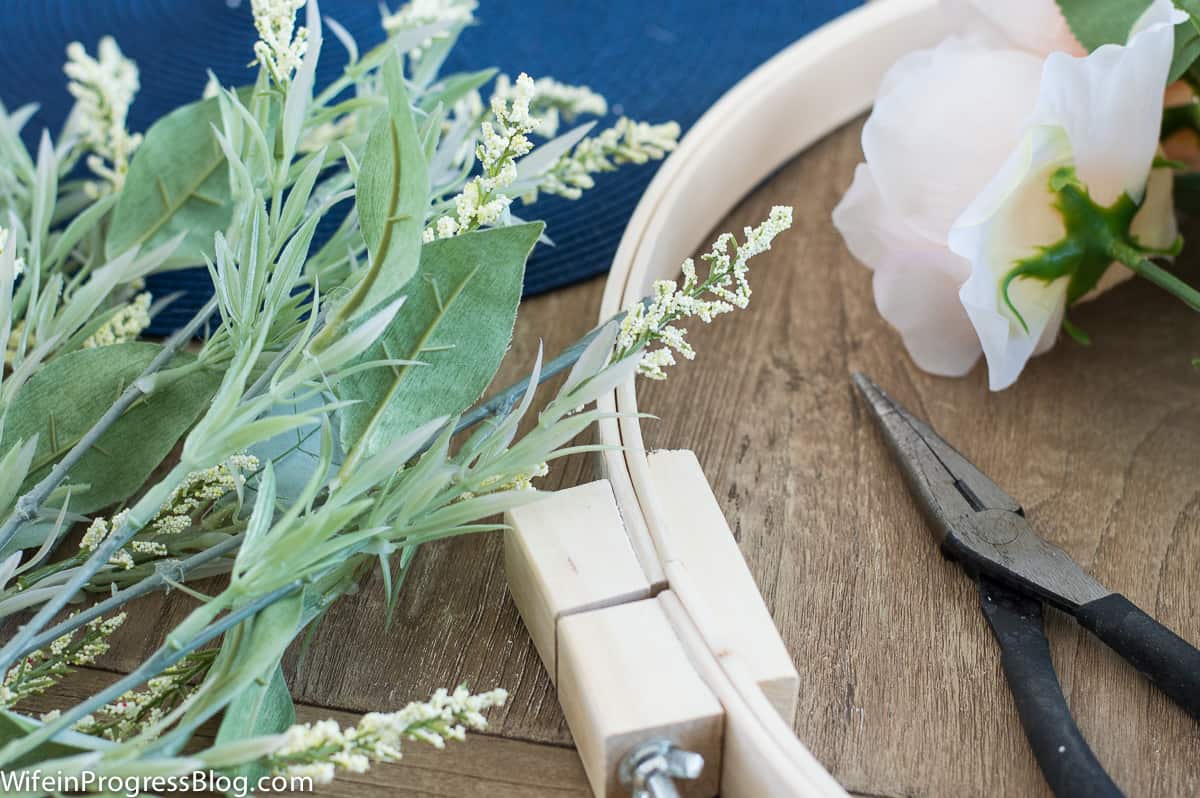 Using some floral wire to secure everything in place, I was able to arrange the flowers on one side of the embroidery hoop. You don't have to be really neat about it as you can cover the wire with the flowers afterwards.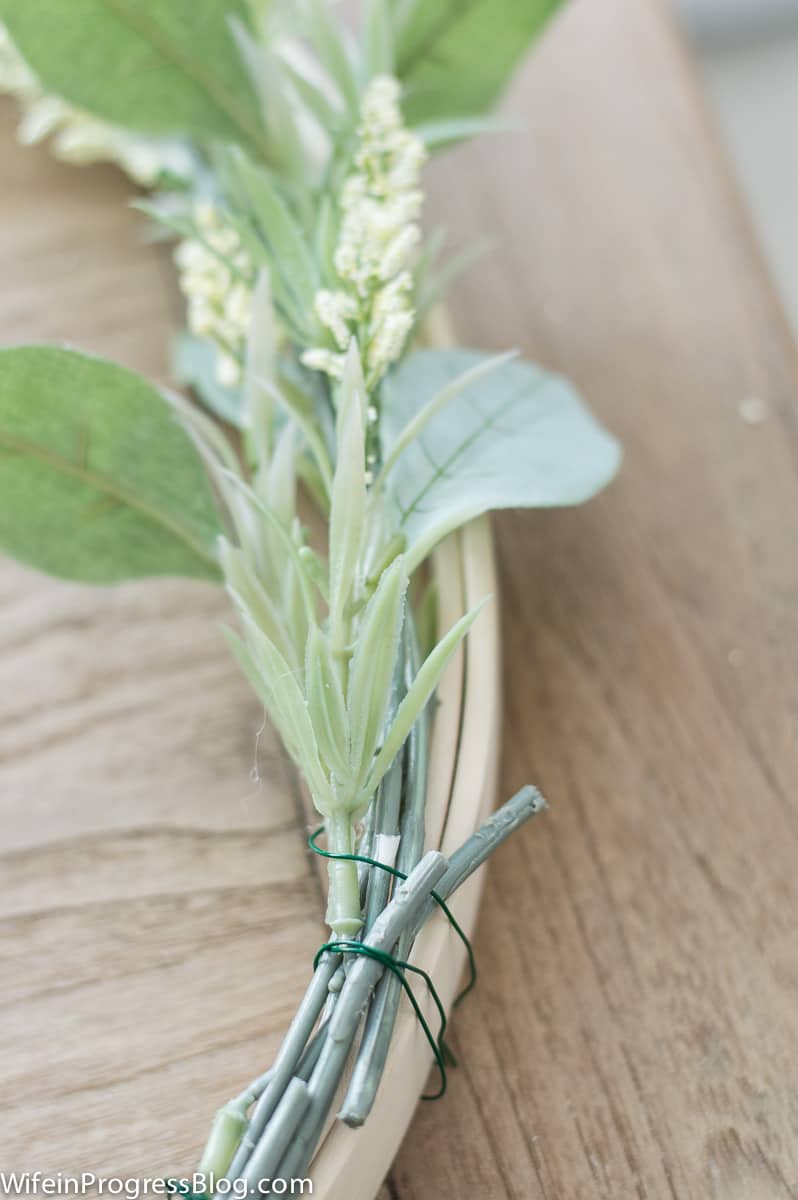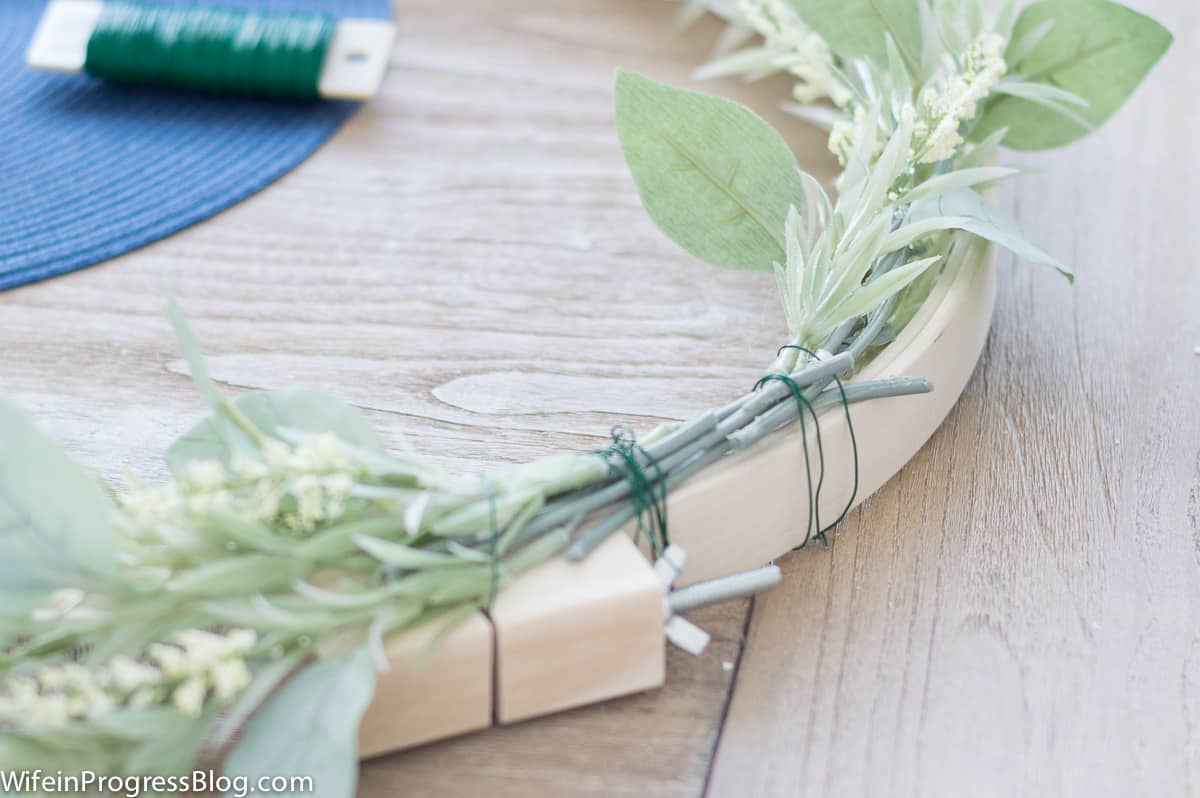 Once the greenery is in place, pull the heads of the flowers off the stems and start to arrange them over the greens so that they fill in the gaps and cover the wire.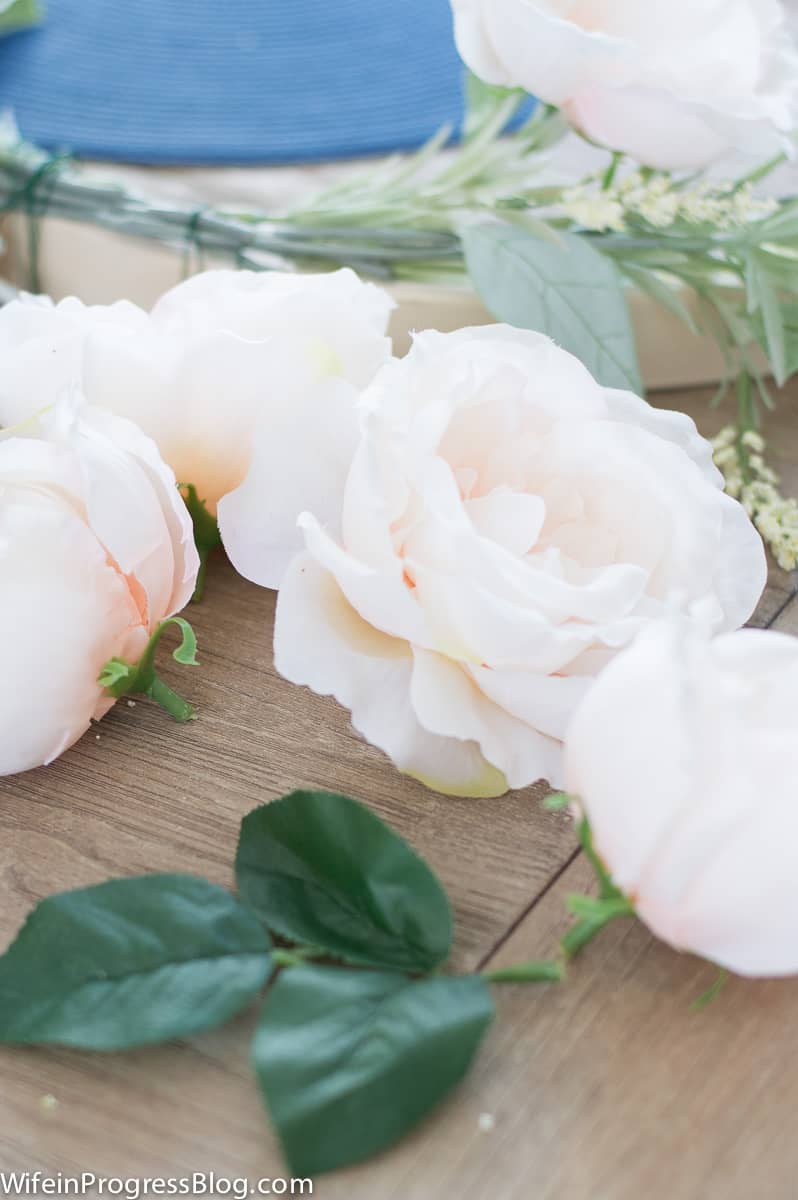 Attach using a hot glue gun or simply slide under the wire (or a mixture of the two!).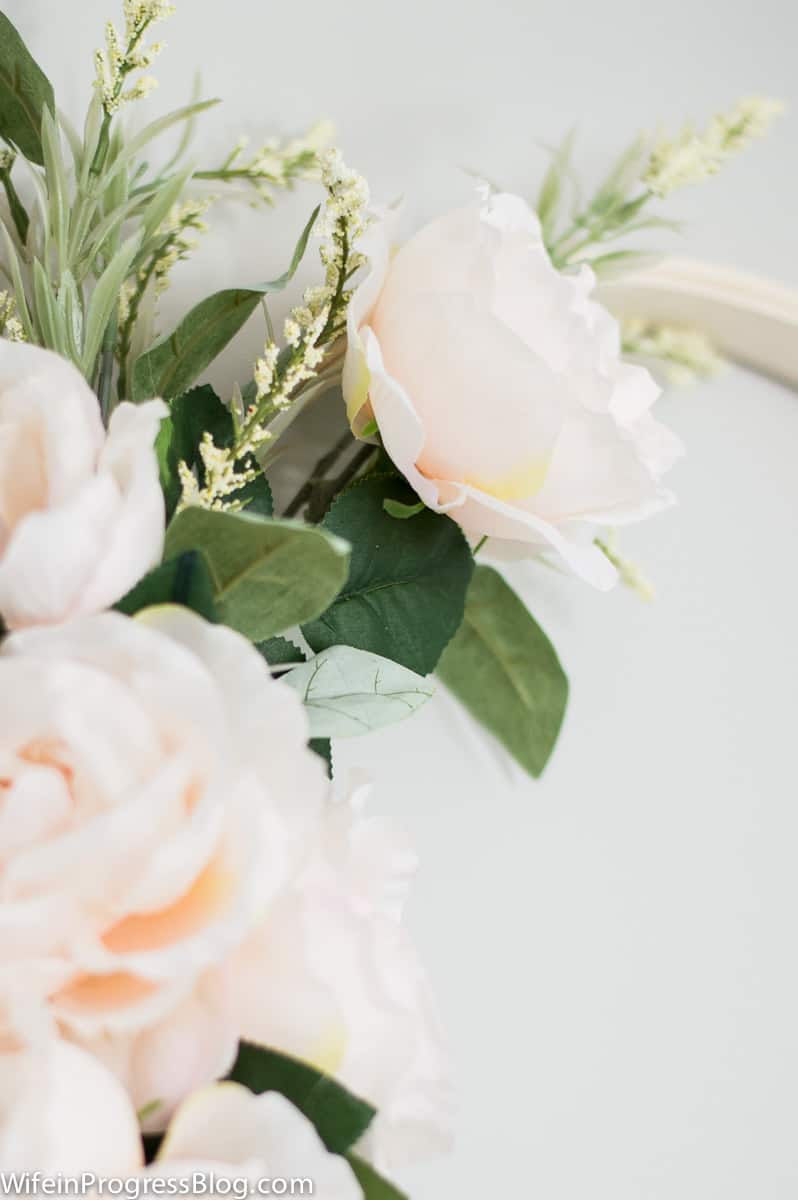 Finally, fill any remaining gaps with some of the foliage from the flowers. The dark green leaves add a nice contrast to the peach flowers and lighter green already on the wreath.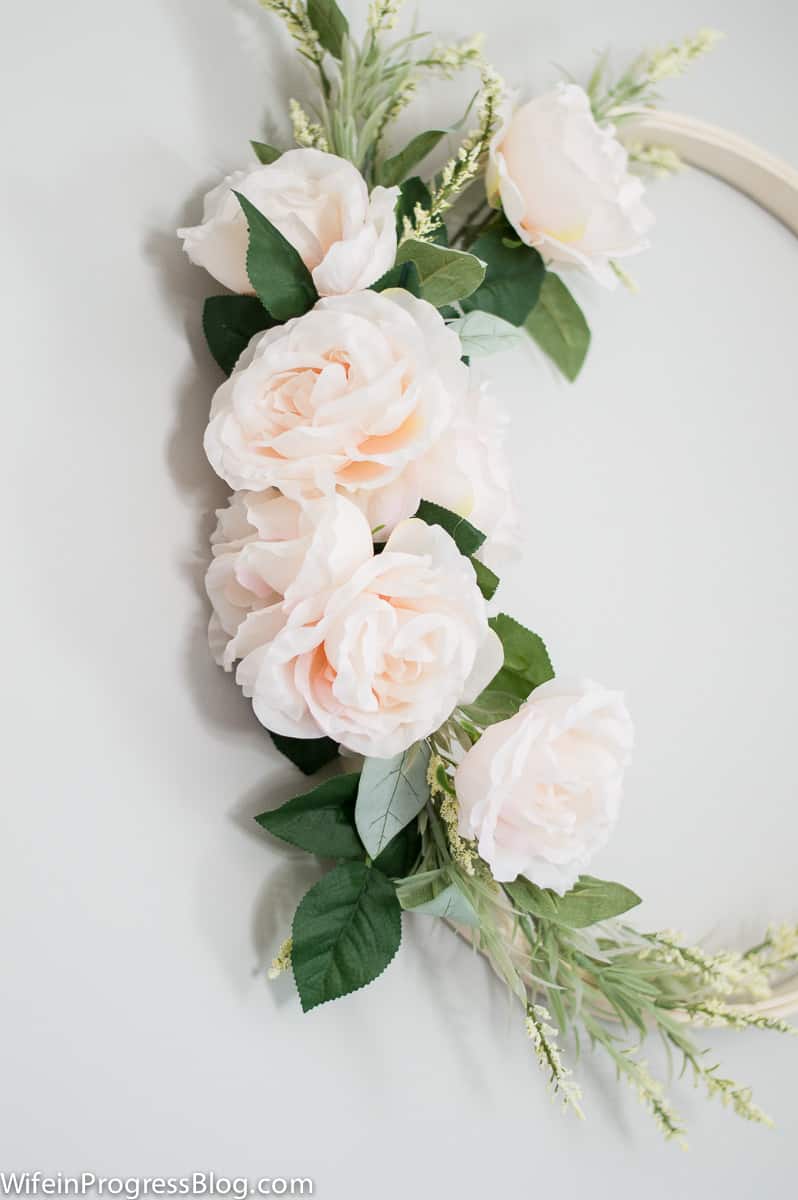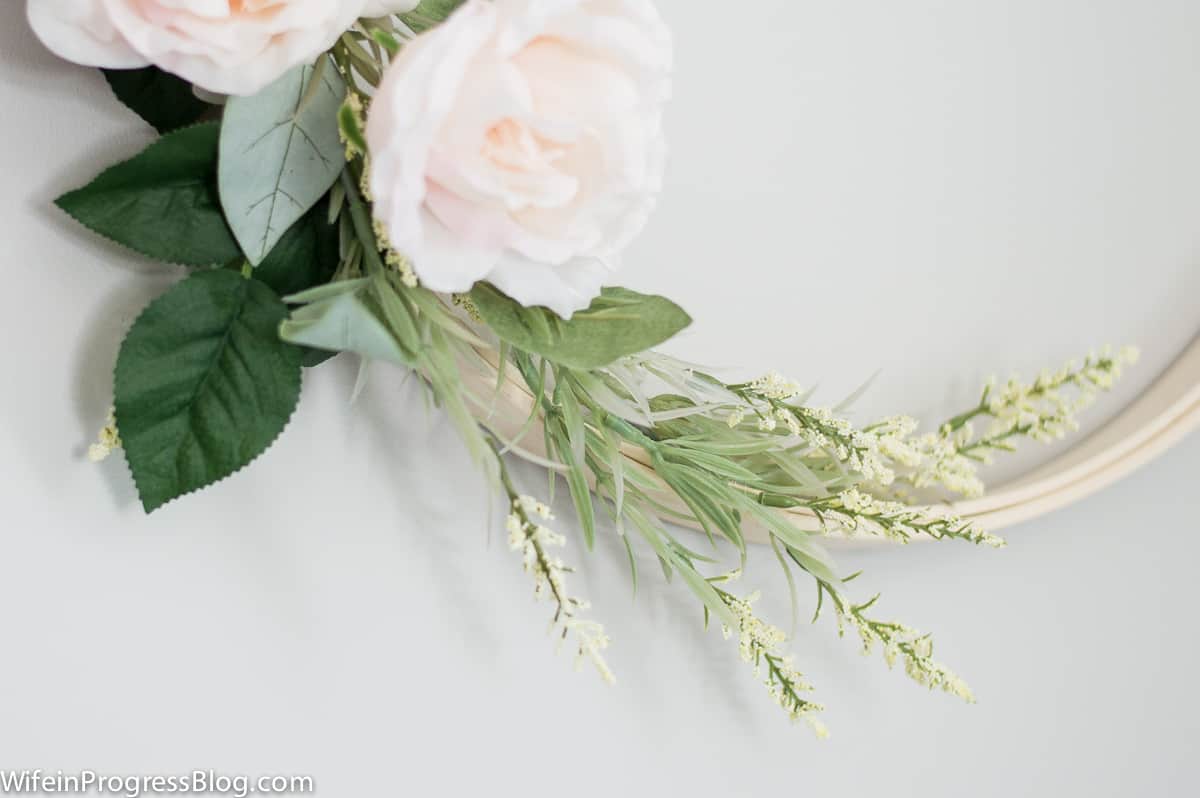 Hang the wreath on a door or on a wall for instant spring-ification of your decor!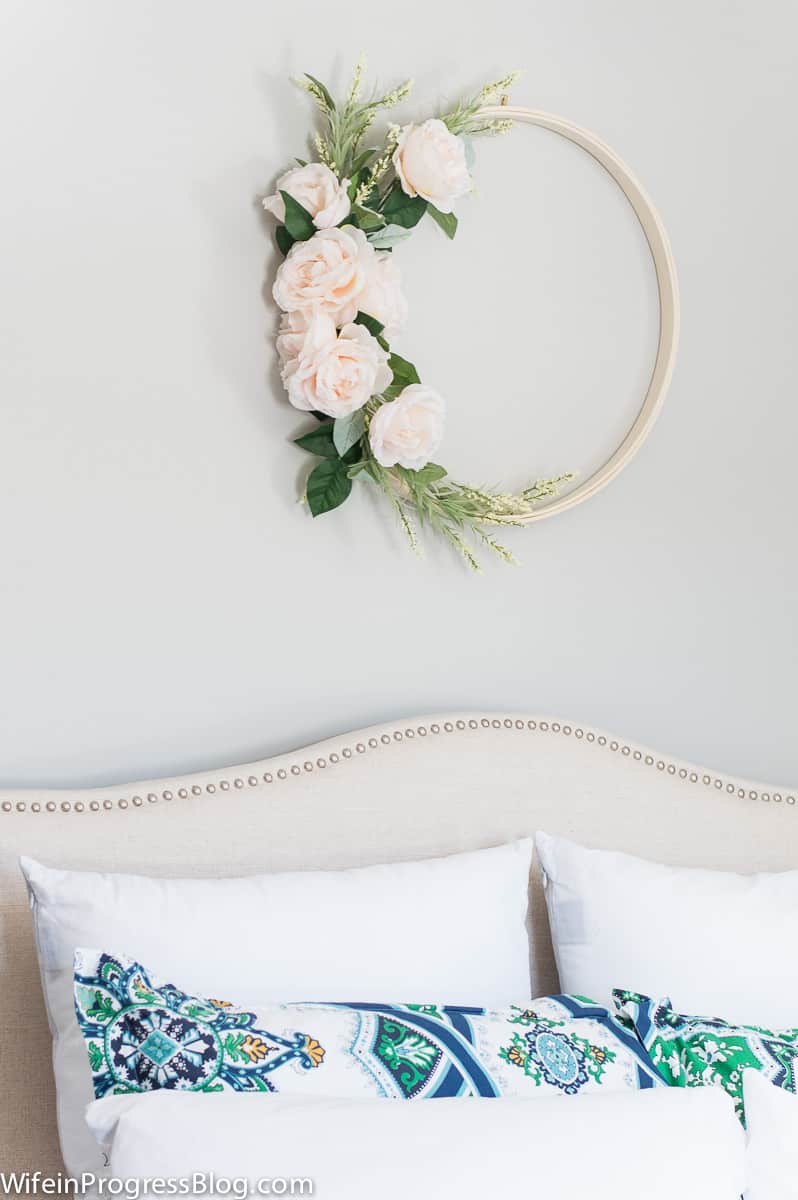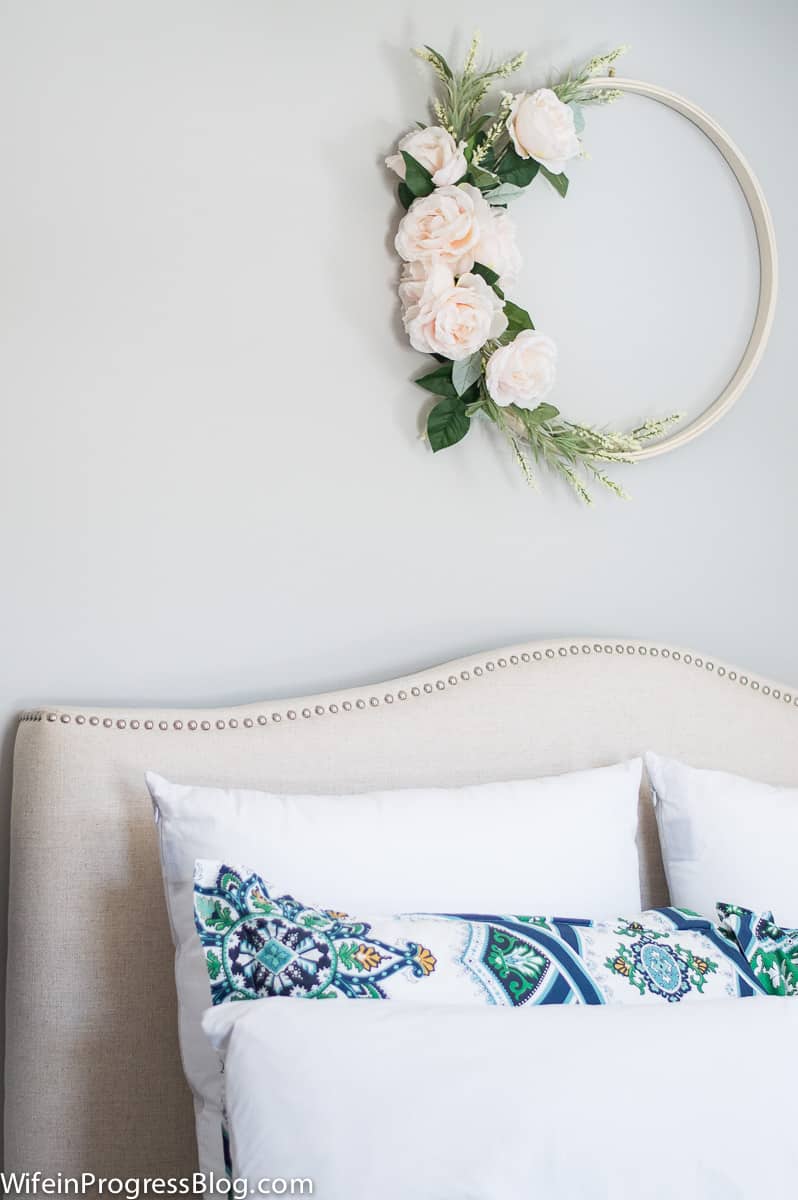 I love how it turned out! What do you think?