This post may contain affiliate links | For further details, please read our privacy policy
As the holidays approach, it's time to think about decking the halls, but how do you do it in a way that's both festive and chic? Gone are the days of cluttered, over-the-top Christmas decorations. Instead, we're embracing a cleaner, more sophisticated approach to holiday decor.
Today I'm sharing 15 tips and easy ideas for creating a Christmas ambiance that is both elegant and inviting, focusing on sleek designs that steer clear of traditional, sometimes tacky, holiday clichés. Whether you're hosting a festive dinner or simply want to enjoy a serene holiday environment, our tips will help you design a space that's as stylish as it is festive.
From choosing a monochromatic color scheme to incorporating subtle lighting and natural elements, each suggestion is crafted to enhance the beauty of your home during the holiday season. Let's dive into these 15 tips for an elegant, sophisticated Christmas decor that will leave your guests in awe and create a tranquil, festive atmosphere for you and your loved ones.
1. Monochromatic Color Scheme
A monochromatic color scheme in your living room or dining room creates a harmonious and sophisticated look that celebrates the winter wonderland outside your window. This can take various forms such as shades of brown, gold, and beige. Or stick to whites, silvers, and champagne for a white Christmas effect. This approach not only adds a touch of elegance but also ensures that all your holiday decorations blend seamlessly.
2. Minimalist Christmas Tree
The perfect place for your Christmas tree could be near your fireplace mantel or as a focal point in your living room. Instead of overloading your tree with colorful ornaments, opt for a minimalist approach.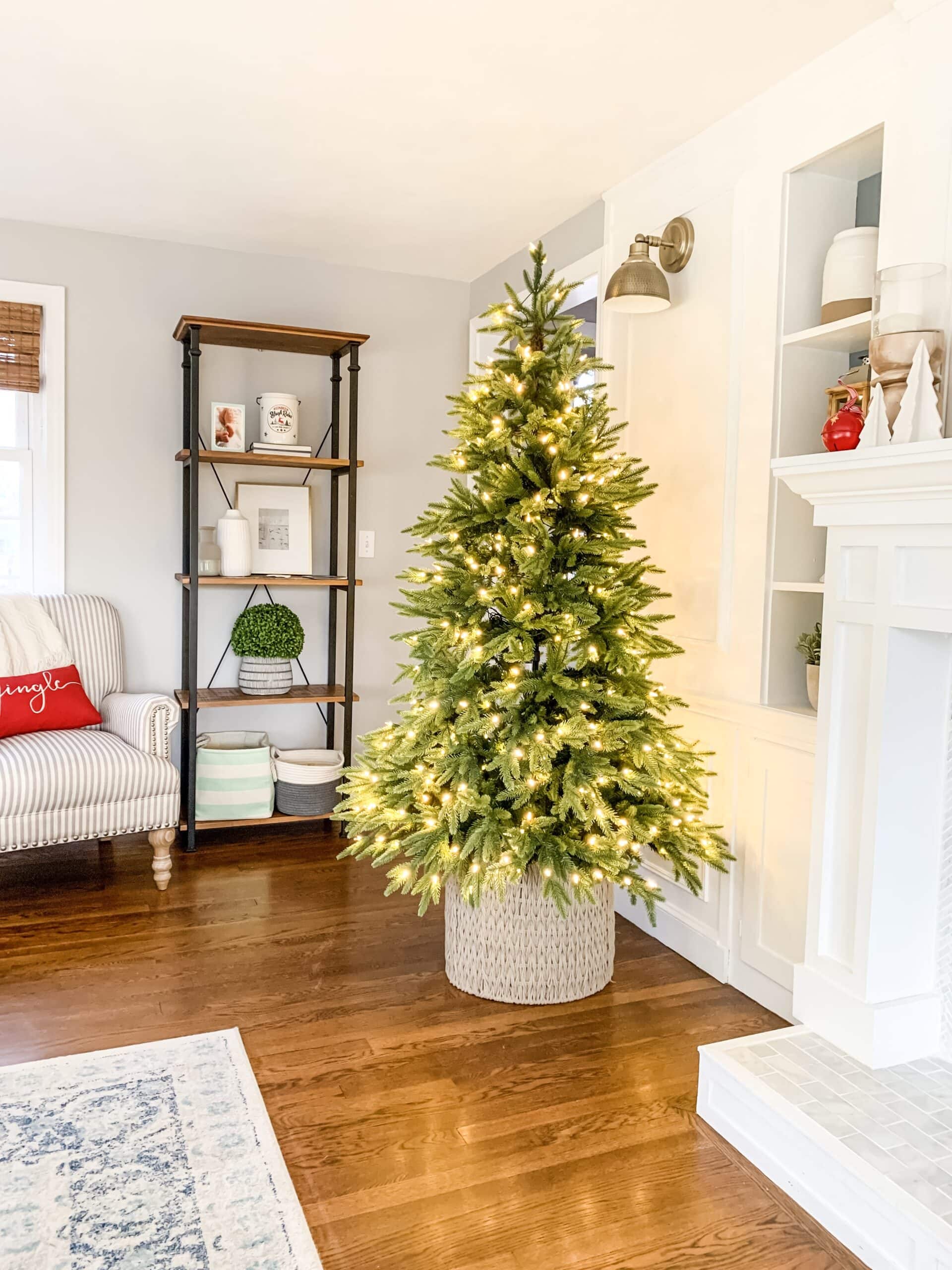 A small tree or a big tree, when adorned with a restrained number of Christmas ornaments and white lights, can add a subtle and elegant glow. For an easy idea, choose a flocked tree to enhance the look.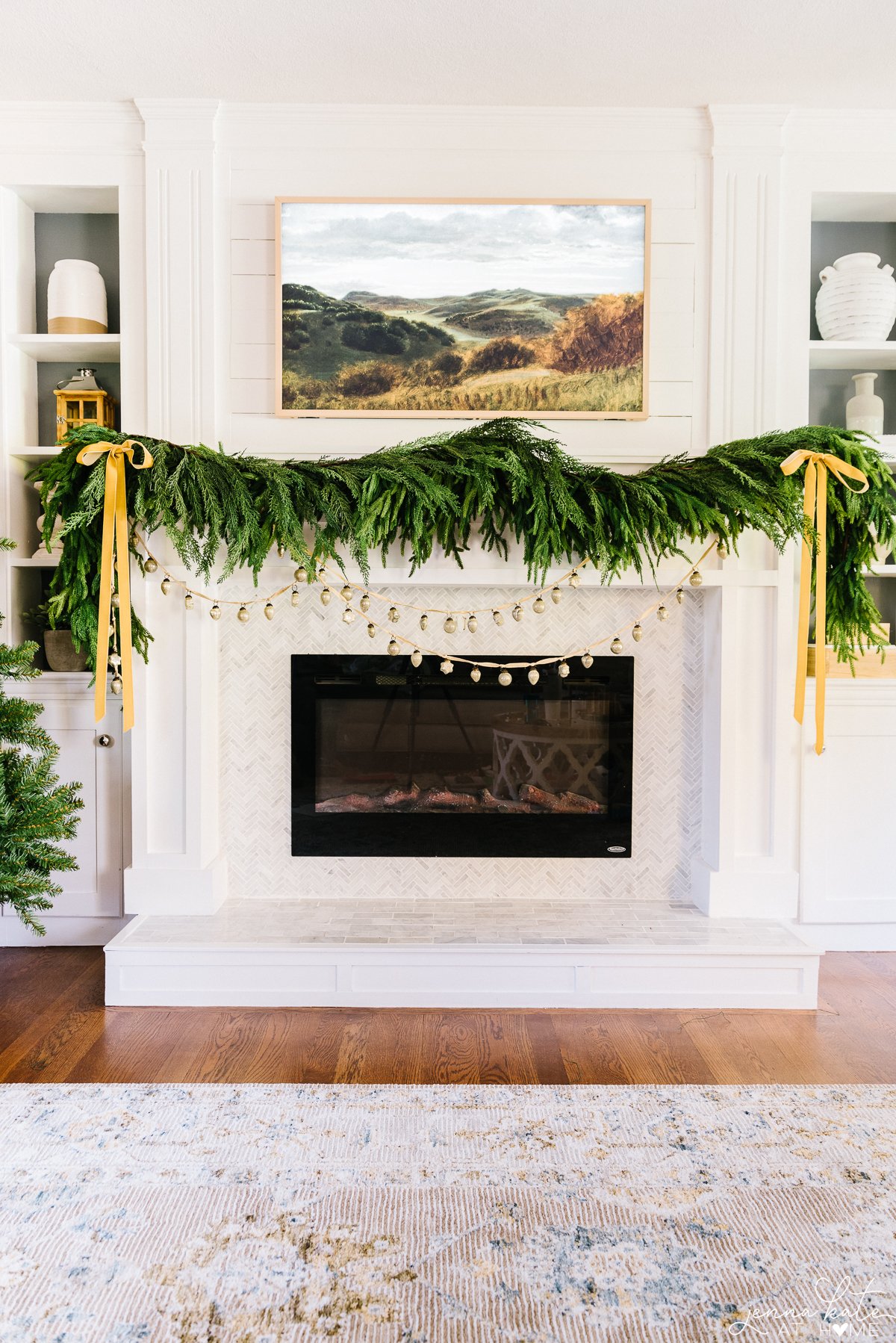 You can apply this idea to your mantel too. A simple garland draped over the mantel with some pretty ribbon adds quite the wow factor without all the extra decorations!
3. Natural Elements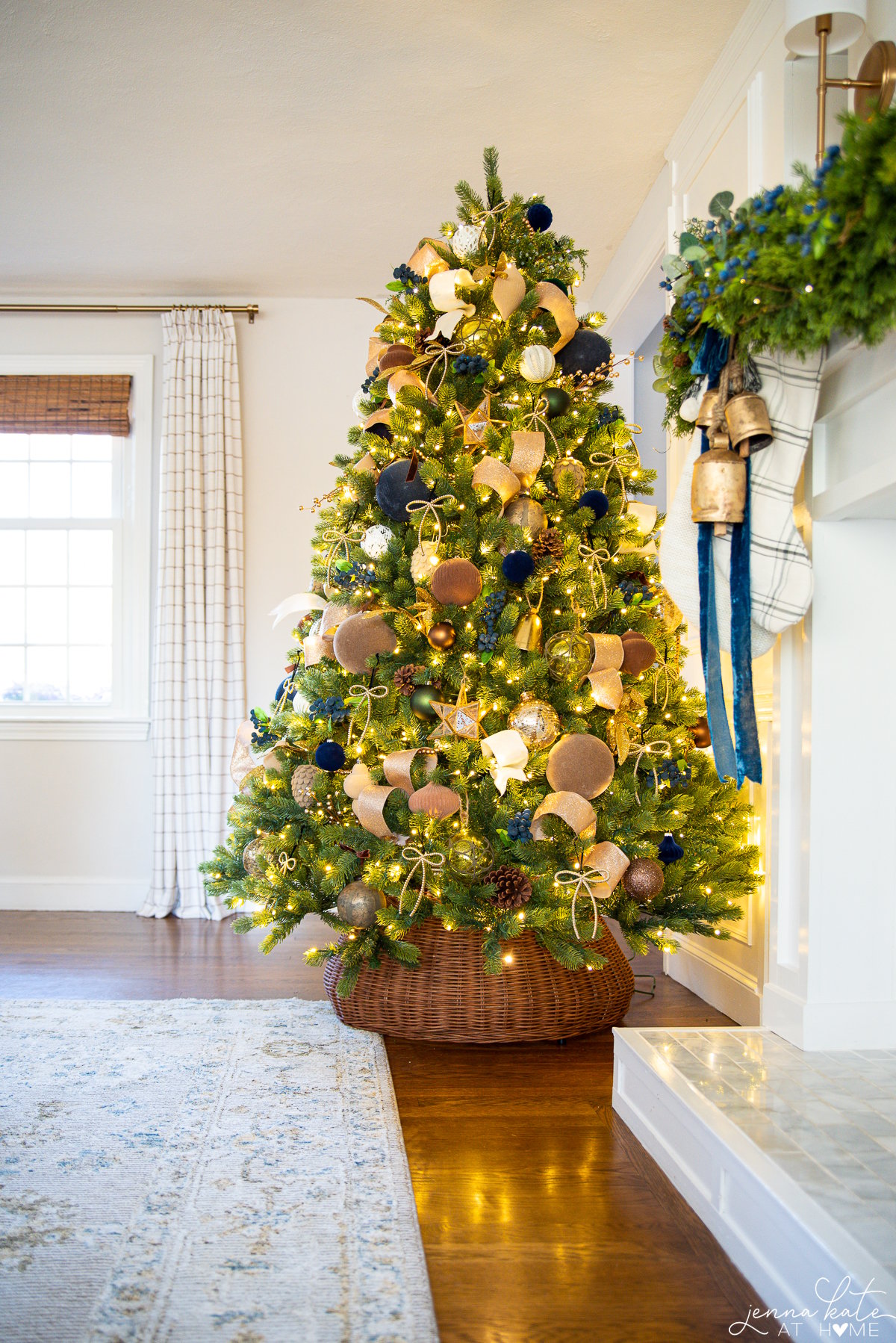 Incorporate elements from nature such as pine cones, fresh greenery, and wooden accents on your coffee table or as part of your fireplace mantel decor. These elements bring an organic and understated elegance to your space.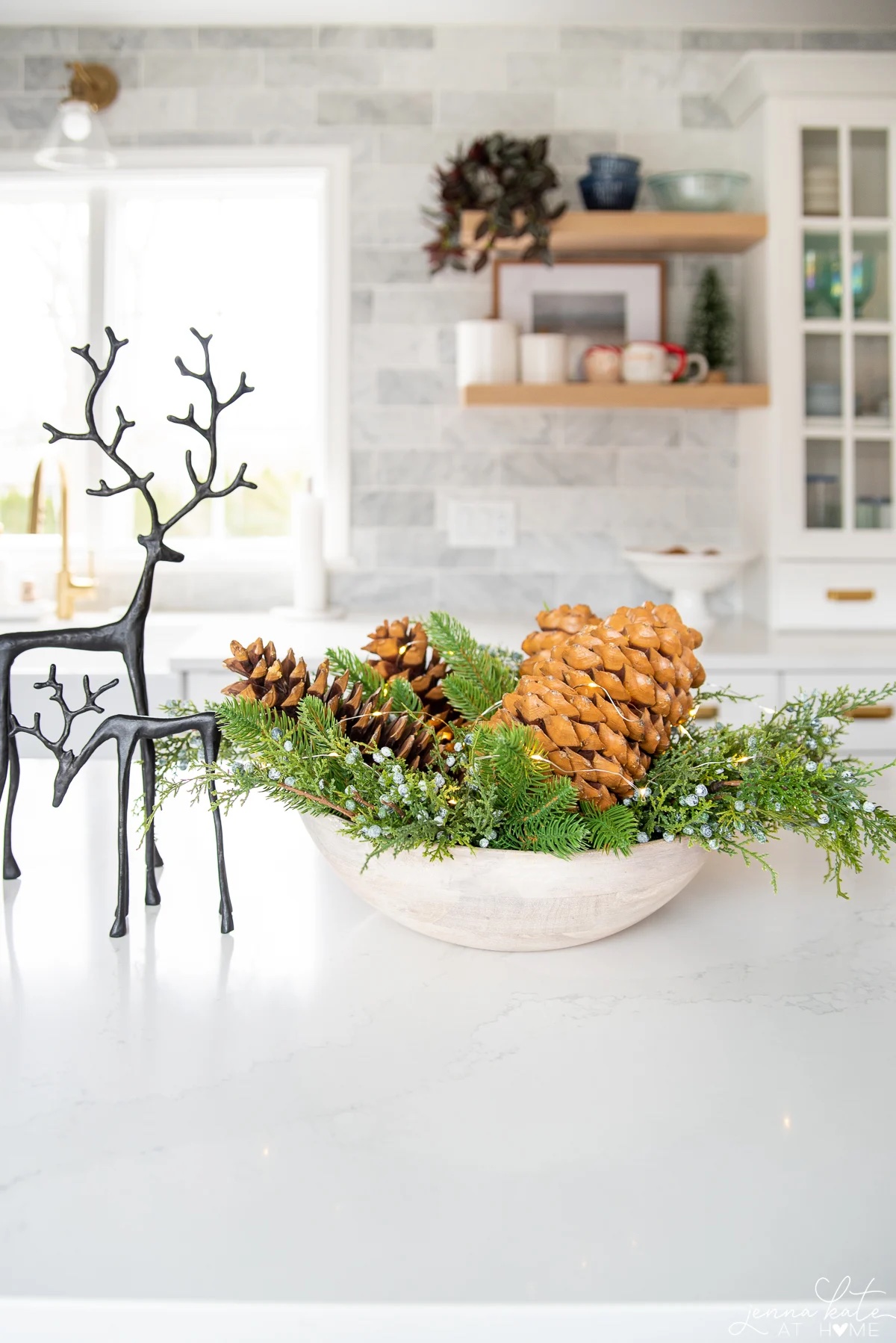 Consider a simple pine garland or a wreath with natural pine cones for your front door, offering a great way to share the holiday spirit.
4. Metallic Accents
Metallics, when used sparingly, can bring a luxurious feel to your decor. Choose one metallic tone, like gold or silver, and use it as an accent through candle holders, ornaments, or trimmings on your dining room table or along your front porch.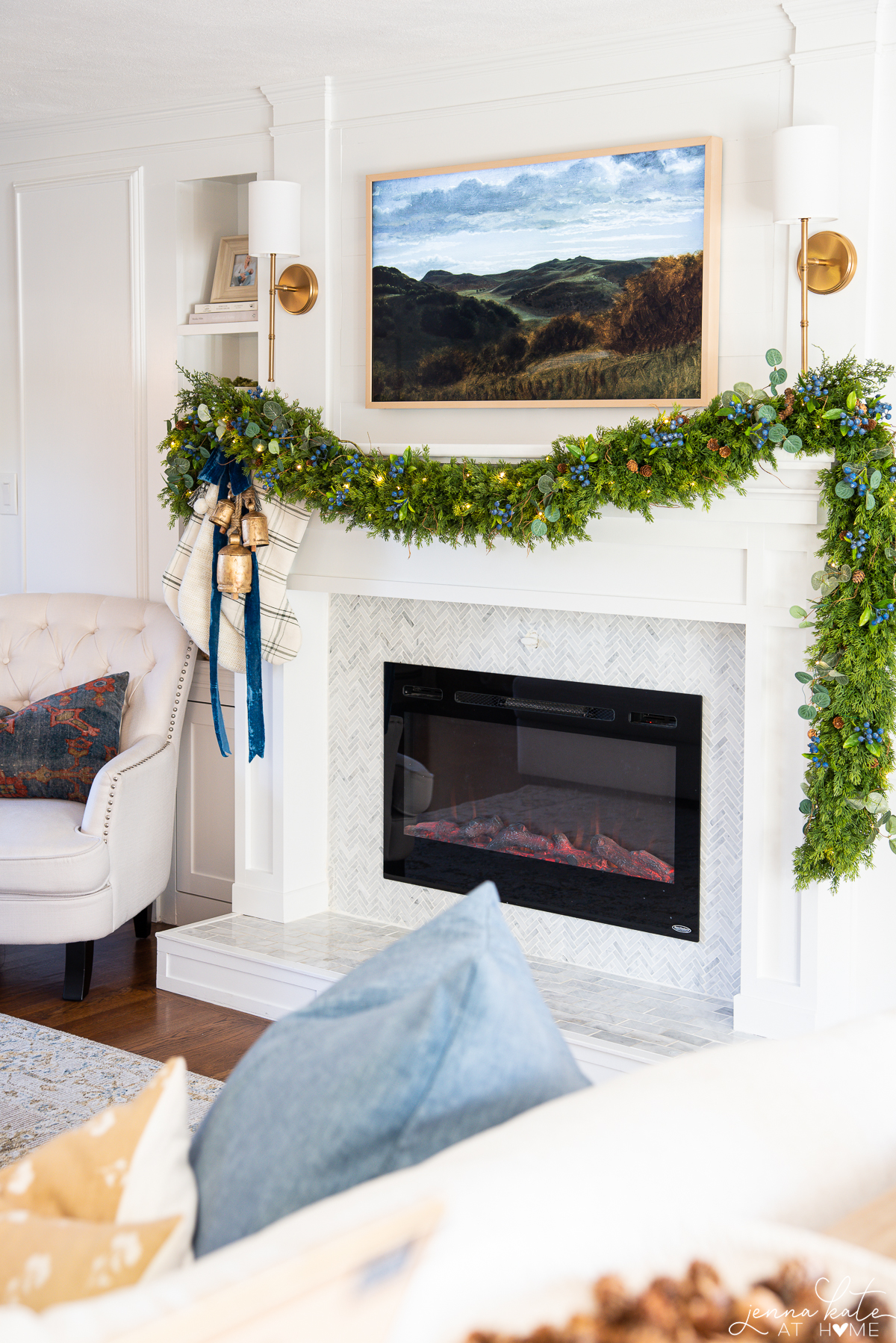 5. Subtle Lighting
Elegant decor is often characterized by soft, warm lighting. Use fairy lights, candles, and dimmable lamps to create a welcoming and sophisticated atmosphere. Avoid overly bright, cool-toned, or colored lights. Instead, a simple idea is to place fairy lights along your staircase or as part of your dining room's centerpiece for that soft glow.
6. Streamlined Wreaths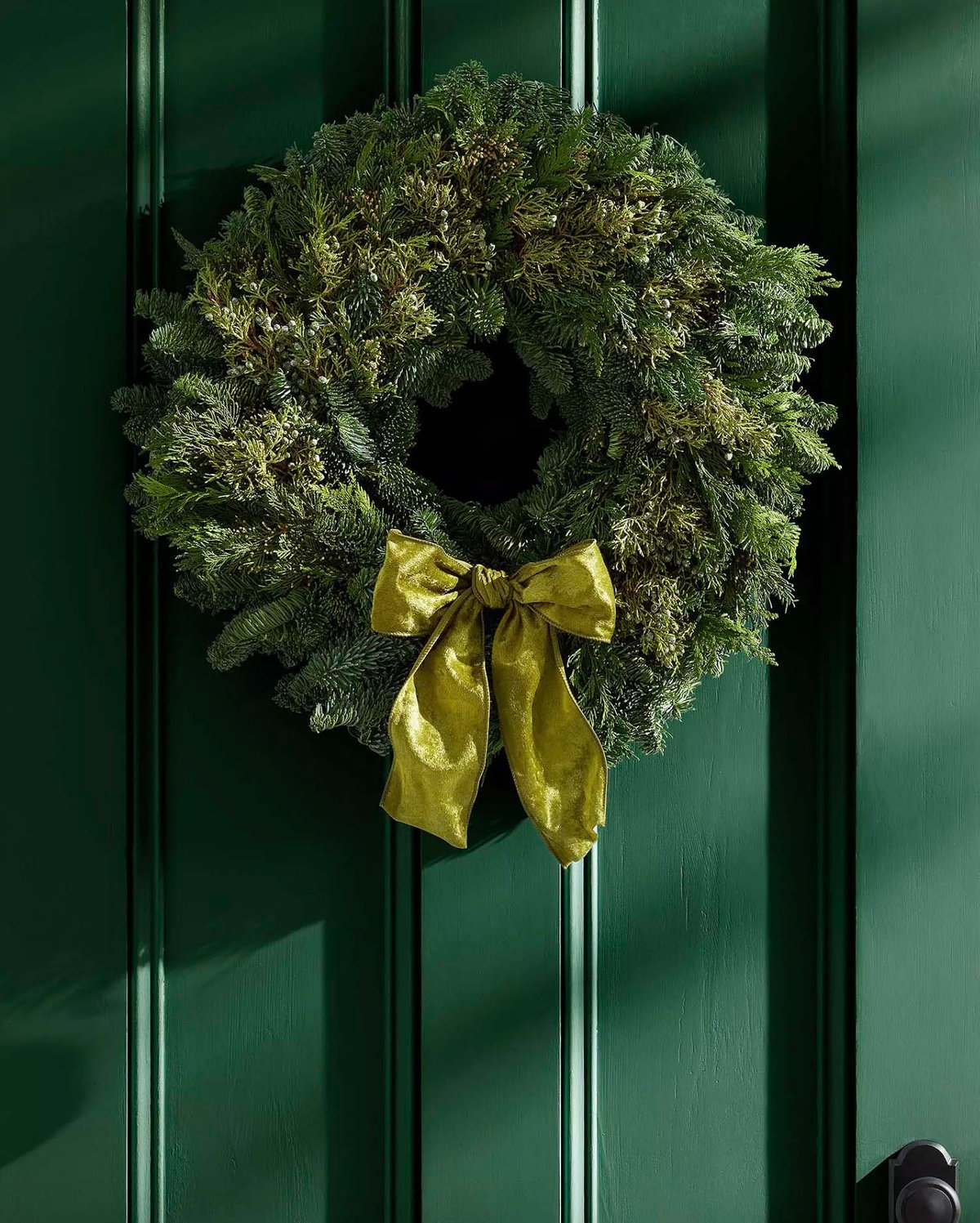 Choose wreaths that are simple and elegant. A green wreath with a single ribbon in a velvet or satin texture can be more sophisticated than one overloaded with decorations. These can be hung on your front door or used as a decorative piece on your coffee table for that finishing touch.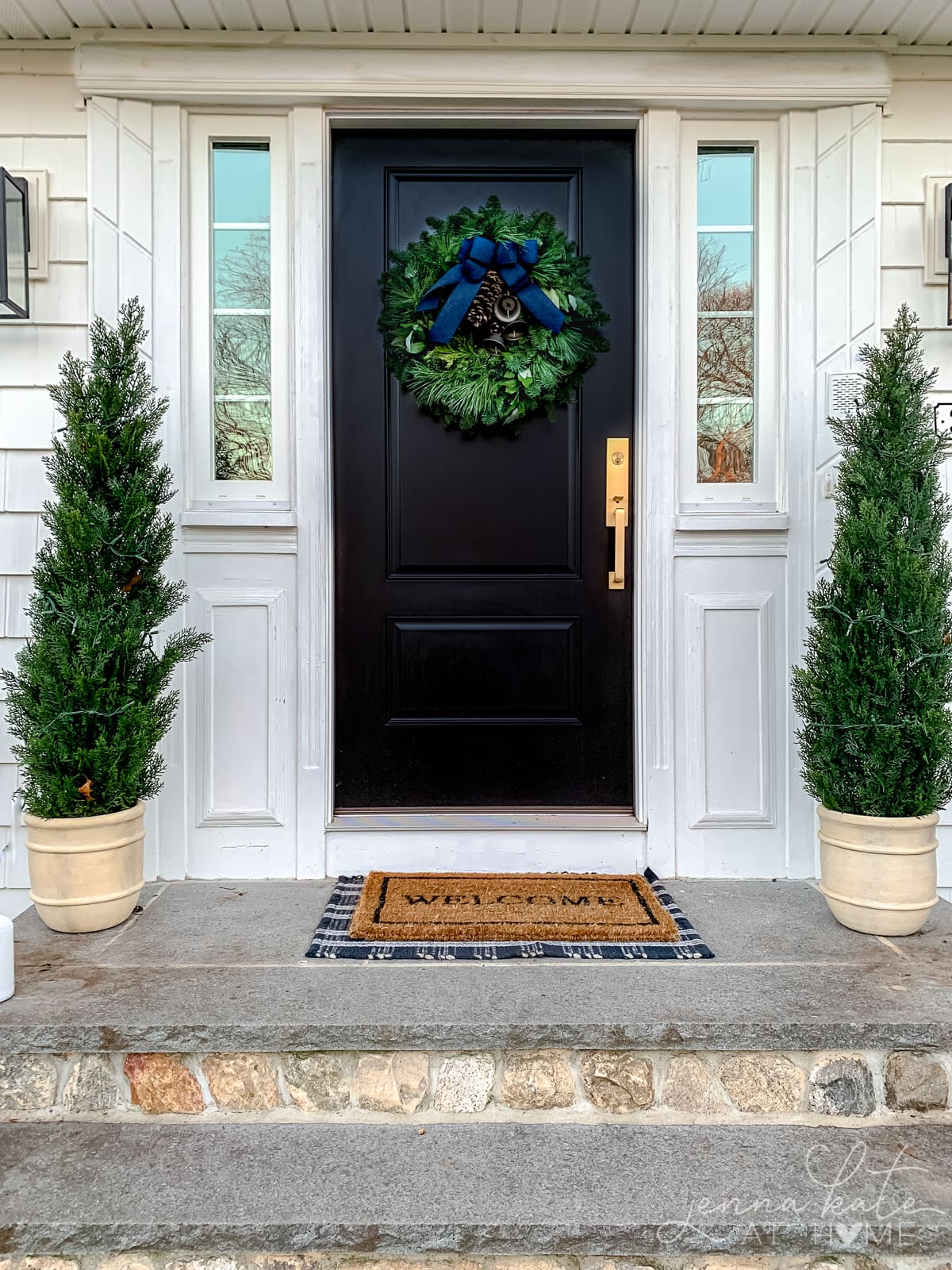 7. Classy Table Setting
For your Christmas dinner, set a table in your dining room that exudes elegance. Use fine china, glassware, and silverware.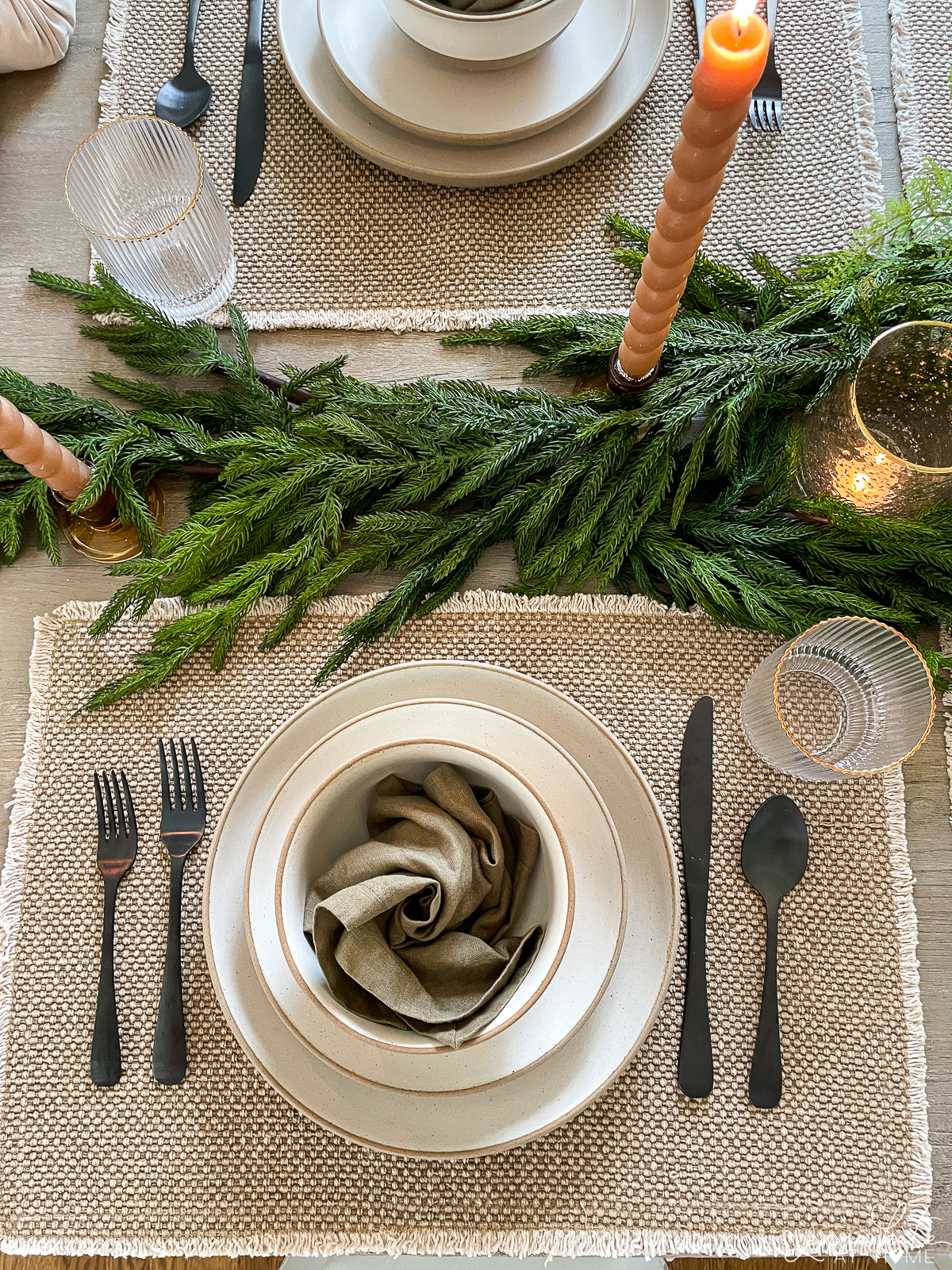 Stick to a clean color scheme with cloth napkins and a simple centerpiece, perhaps a low arrangement of garland or candles. Don't forget to add a pop of color with some colorful ornaments, which can double as bonus points for your decor.
8. Sophisticated Stockings
Opt for Christmas stockings in solid colors or subtle patterns. Materials like velvet or quilted fabric in muted tones can add a touch of elegance without being overpowering. Hang them from your fireplace mantel as a nod to the merry Christmas vibe.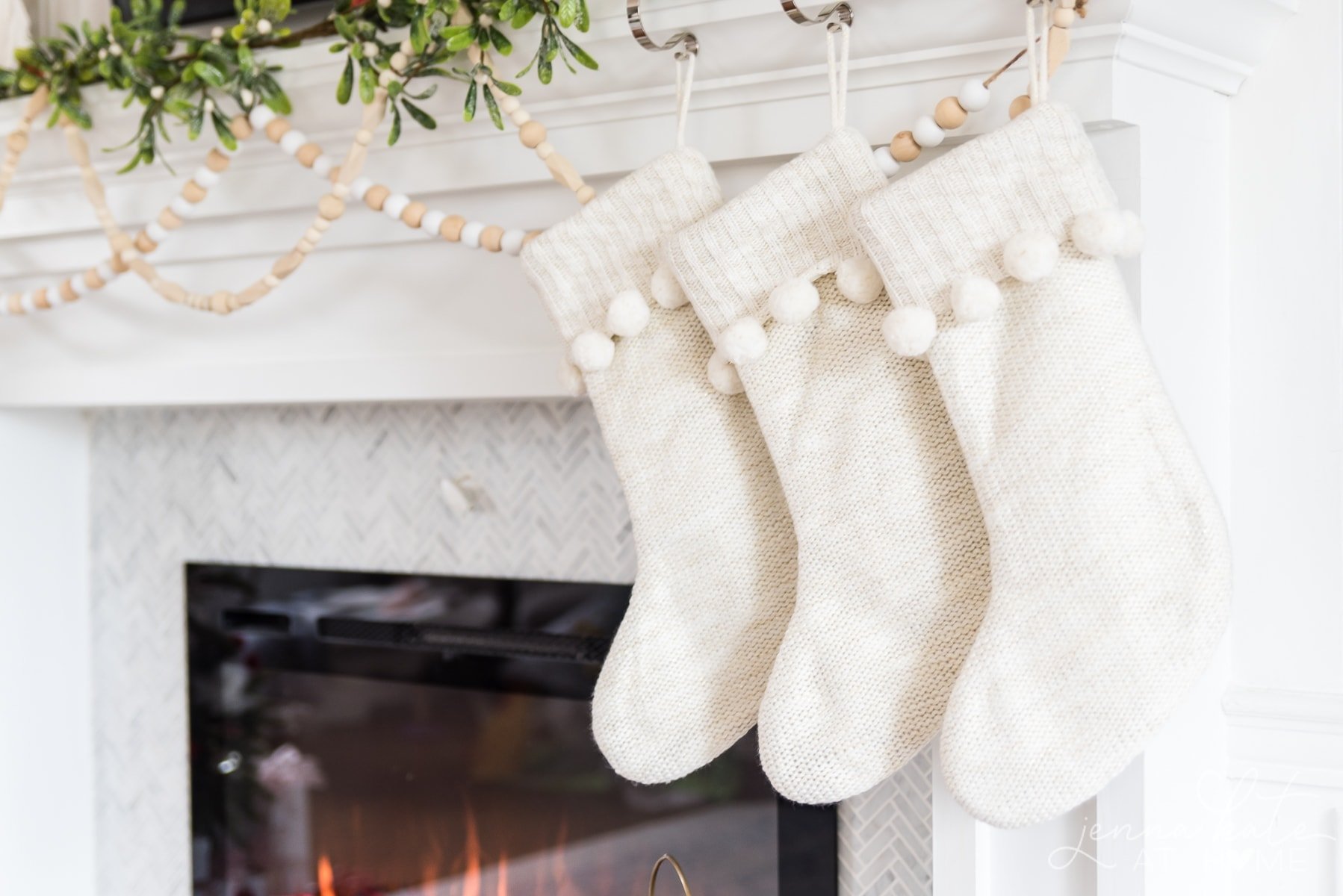 9. Understated Outdoor Decor
Keep outdoor decorations minimal and tasteful. Use simple string lights and natural wreaths on your front door and porch. Avoid inflatable decorations or anything too flashy, as this maintains the Christmas spirit without overdoing it.
10. Elegant Gift Wrapping
Wrap your presents in high-quality paper in solid colors or subtle patterns. Use fabric ribbons and tasteful tags for a chic finish.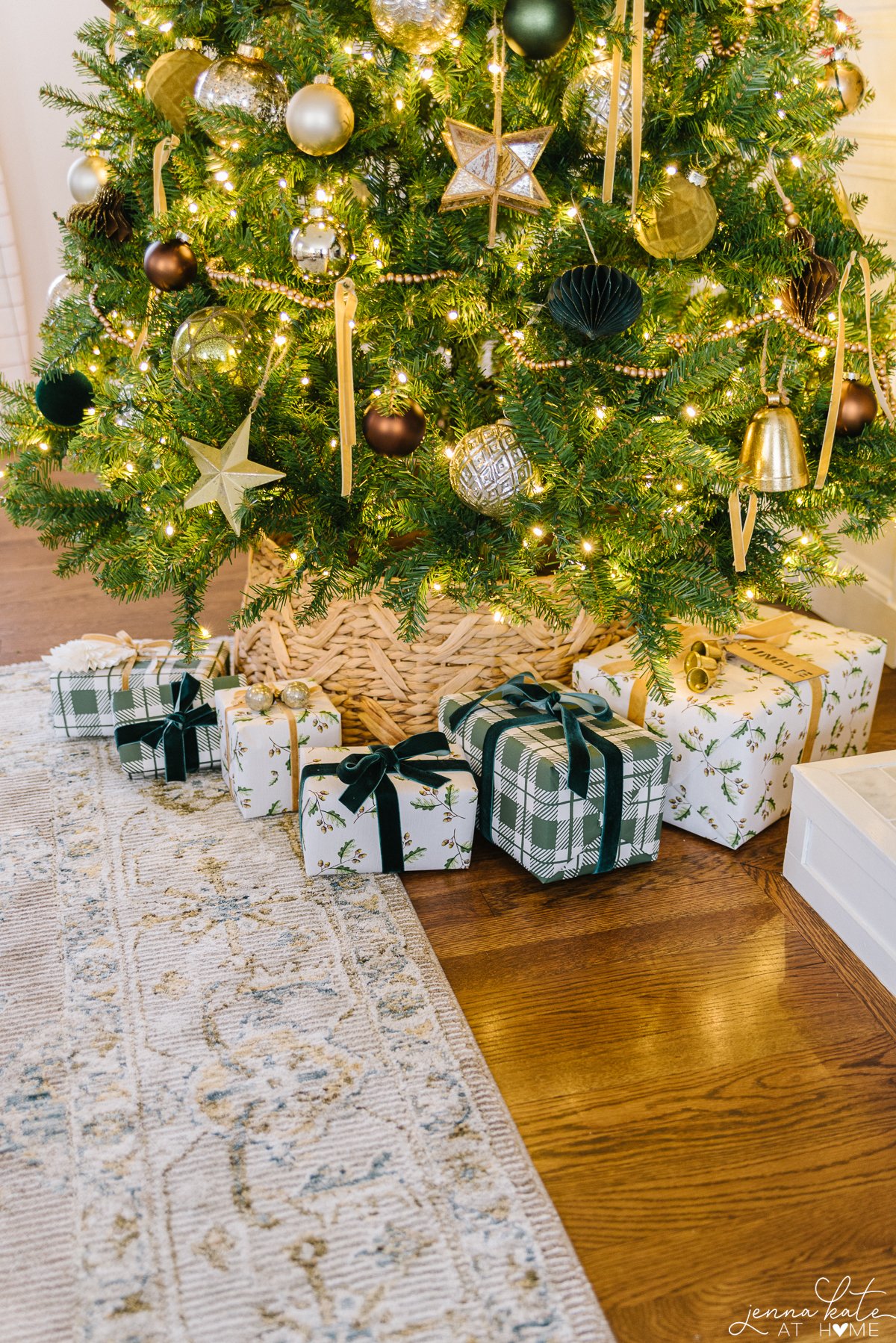 Display these under your Christmas tree as part of your holiday decorations.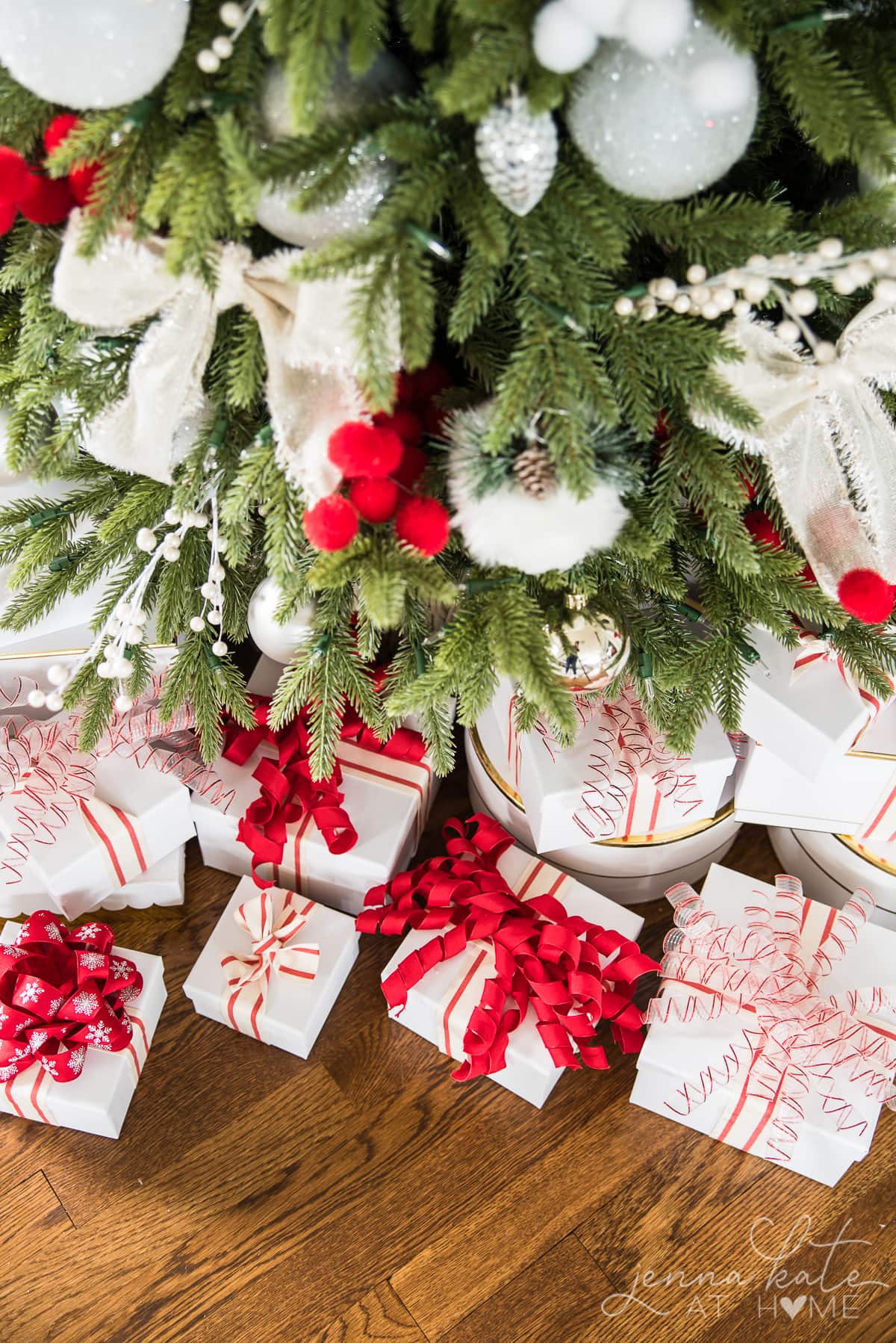 11. Glass and Crystal Decor
Incorporate elements of glass and crystal, such as vases, bowls, or ornaments. These materials reflect light beautifully and add a touch of elegance. They can be placed on your coffee table or dining room table as new pieces that catch the eye.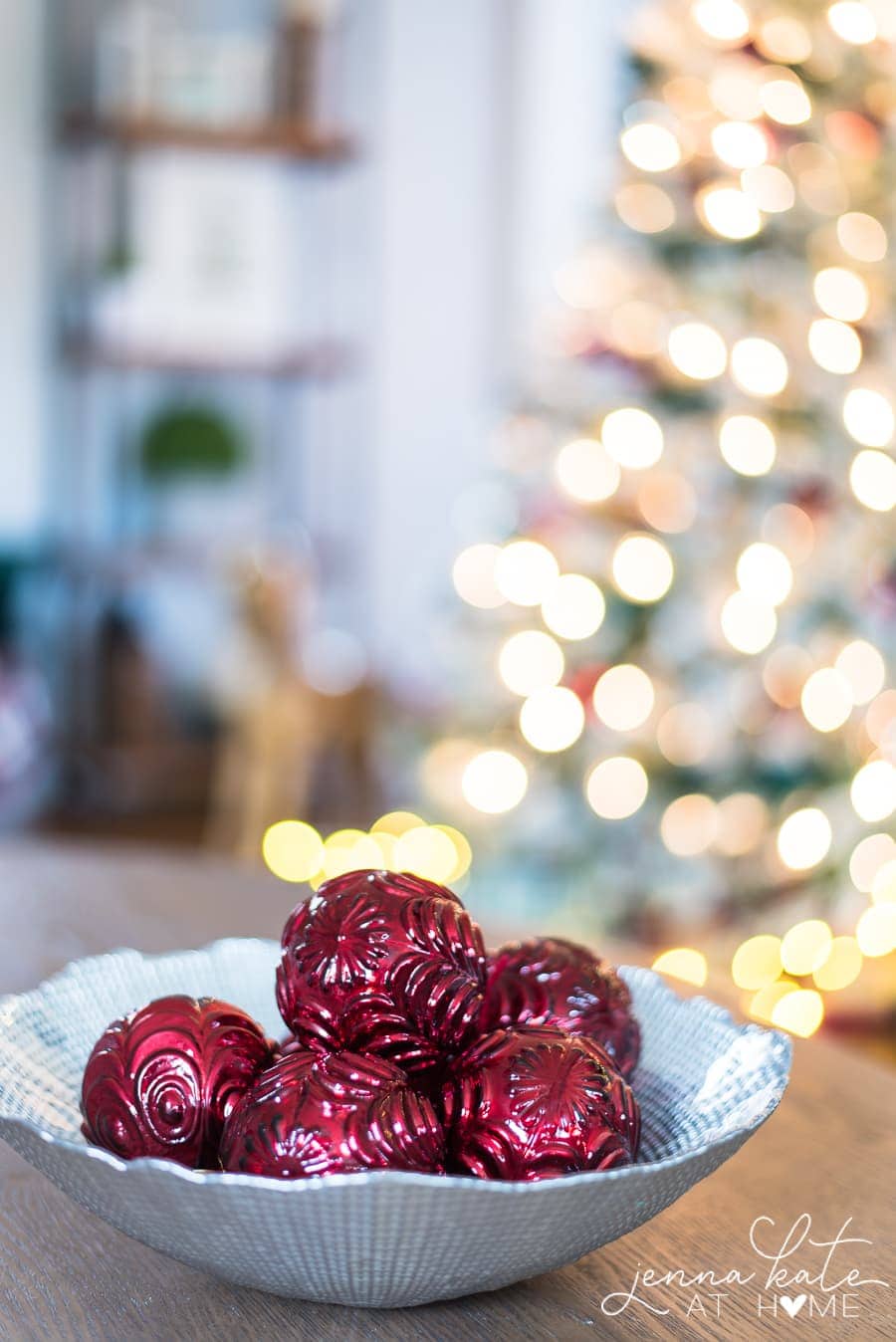 12. Use of Velvet and Satin
Incorporate luxurious textiles like velvet and satin in your decor. Velvet throw pillows or satin table runners can add depth and richness to your overall design. These small details are the best tips for adding understated luxury to your Christmas decoration ideas.
13. Artistic Touch
Consider displaying tasteful Christmas-themed art or seasonal prints. Choose pieces that complement your color scheme and add a sophisticated touch to your walls. This is an easy way to add a creative idea to your holiday home tour.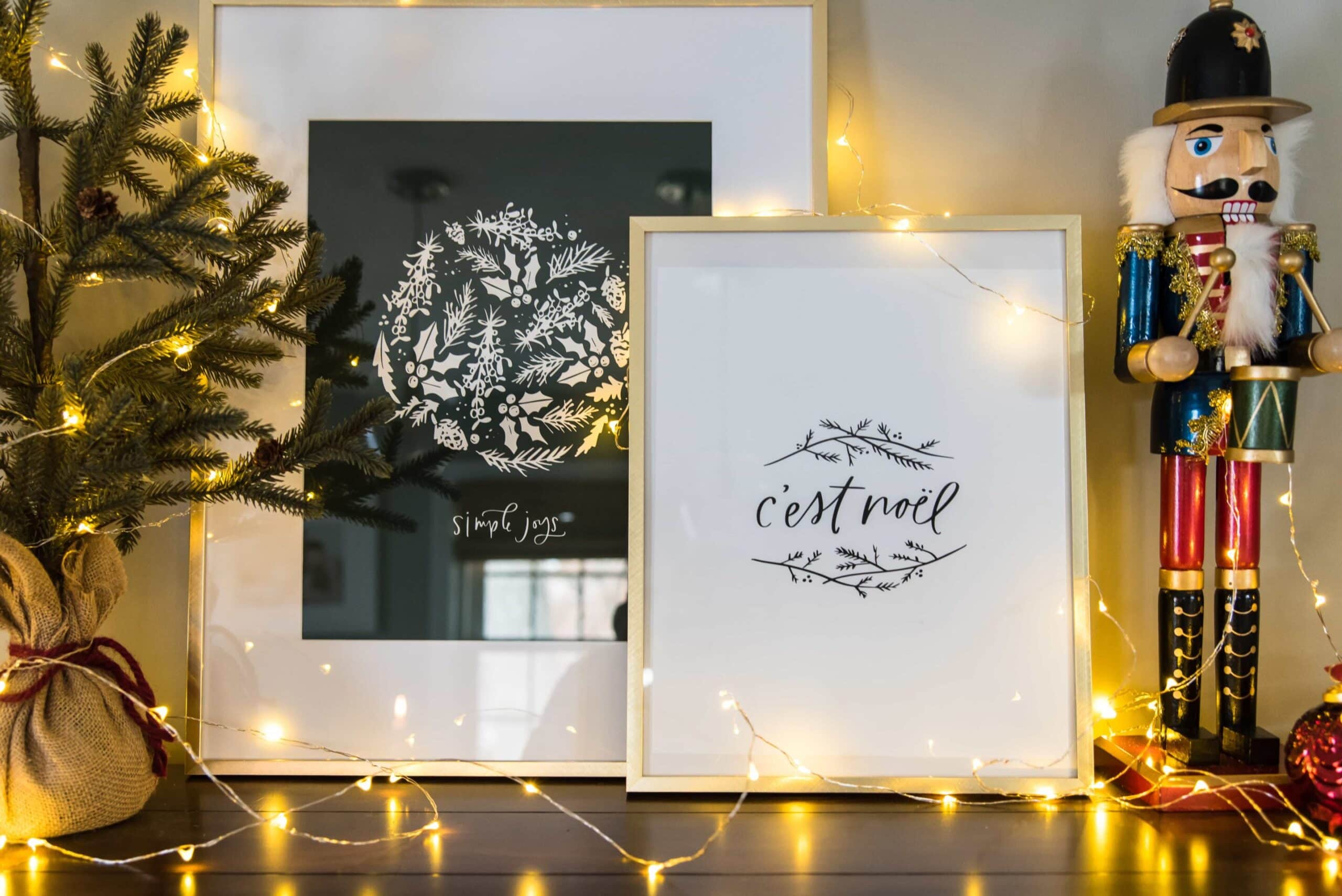 14. Mirrors for Reflection
Use mirrors strategically to reflect Christmas lights and decorations. This not only amplifies the light but also adds a sense of spaciousness and luxury. Mirrors are especially effective in small spaces such as entryway or as part of your living room or dining room decor.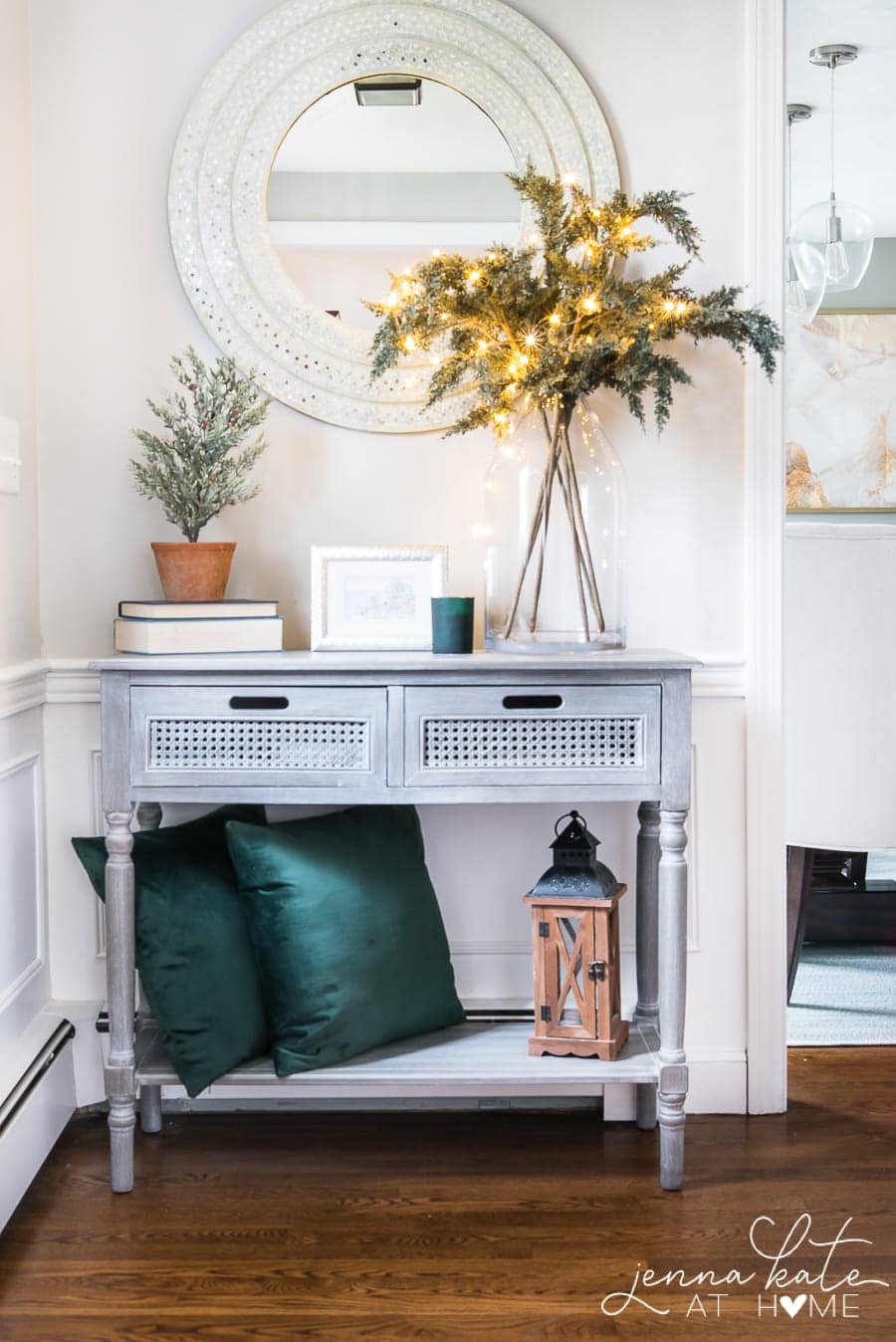 15. Thoughtful Color Accents
If you choose to add color, do it thoughtfully and sparingly. Rich hues like deep reds, emerald greens, or navy blues can be incorporated through small accents like ornaments or table settings.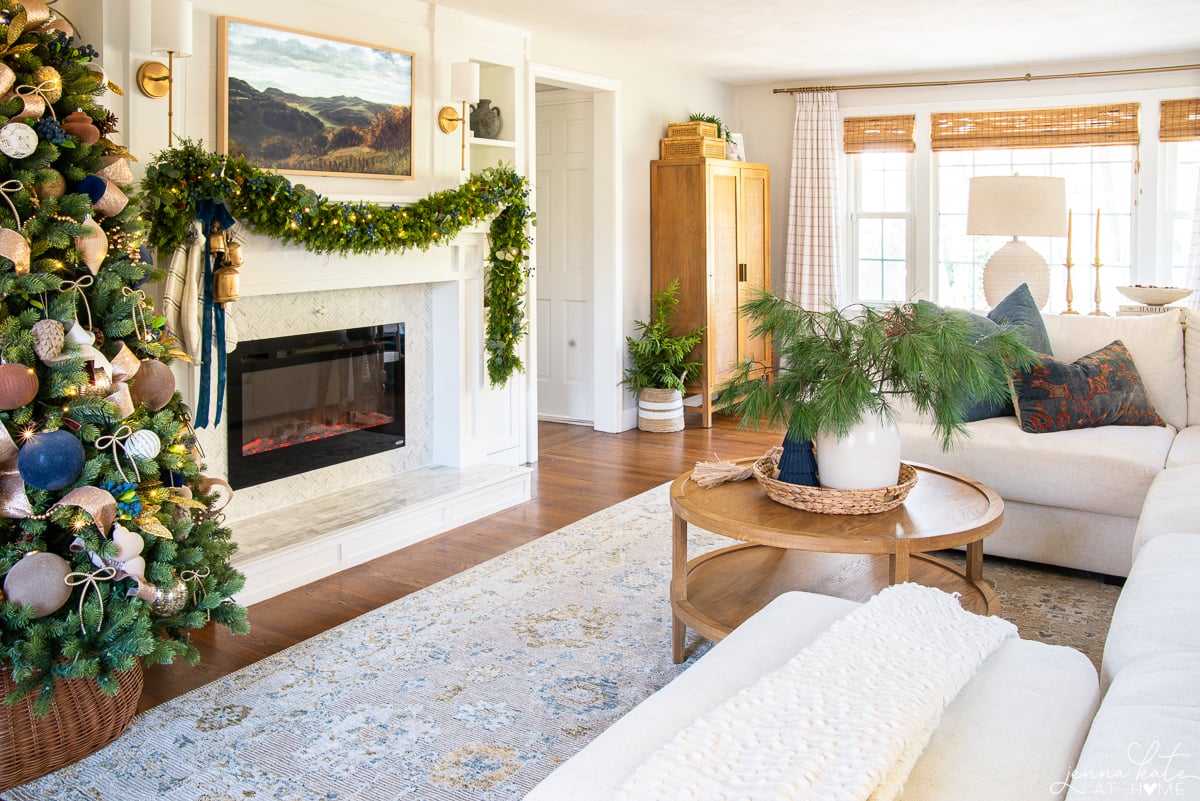 In creating an elegant Christmas decor, the focus is on quality, subtlety, and cohesiveness. Each element should contribute to a feeling of understated luxury, creating a festive yet refined atmosphere in your home.
Final Thoughts
elegant Christmas decor hinges on the principles of simplicity, quality, and subtle luxury. By adopting a monochromatic color scheme, integrating natural elements, and emphasizing minimalist design, you can create a serene yet festive environment.
From minimalist Christmas trees to sophisticated table settings and thoughtful use of metallic and color accents, each aspect contributes to a harmonious and luxurious ambiance.
Remember, in elegant holiday decor, the beauty lies in the thoughtful selection and placement of each element, creating a visually stunning yet tranquil space for the festive season.
​Shop My Favorite Elegant Christmas Decor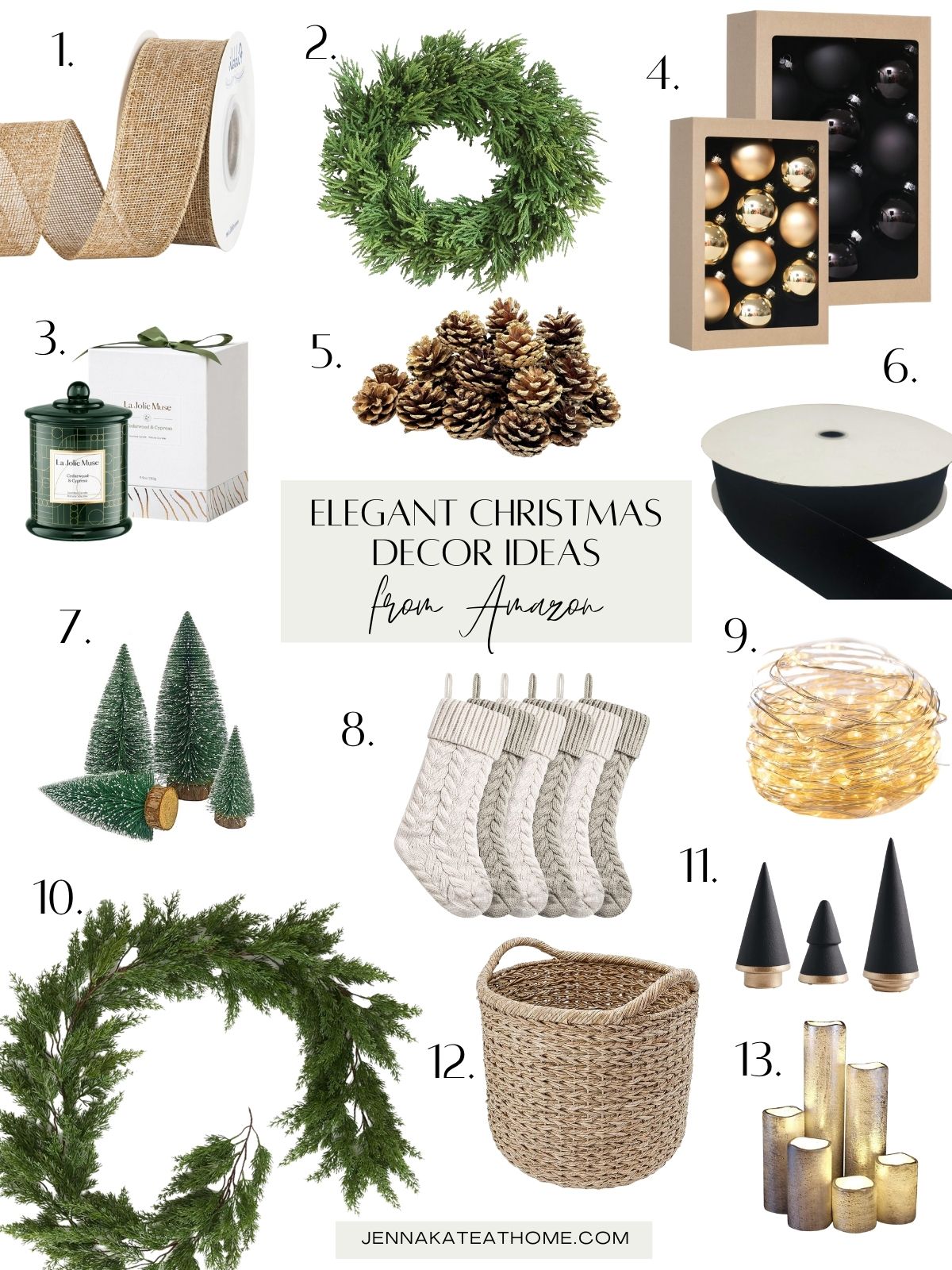 Final Thoughts
Elegant holiday decor doesn't have to be complicated or costly. Go through the steps in creating your Christmas Decor Style I walked you through and have fun. Grab your favorite things and intertwine them with your existing decor.
Tag me in your photos using these tips for decorating, I would love to see your elegant homes this season!