Decorating your mantel for Christmas when there's a TV right above it doesn't have to be problematic! With a few careful considerations and the right decorations, you'll have a beautifully festive display.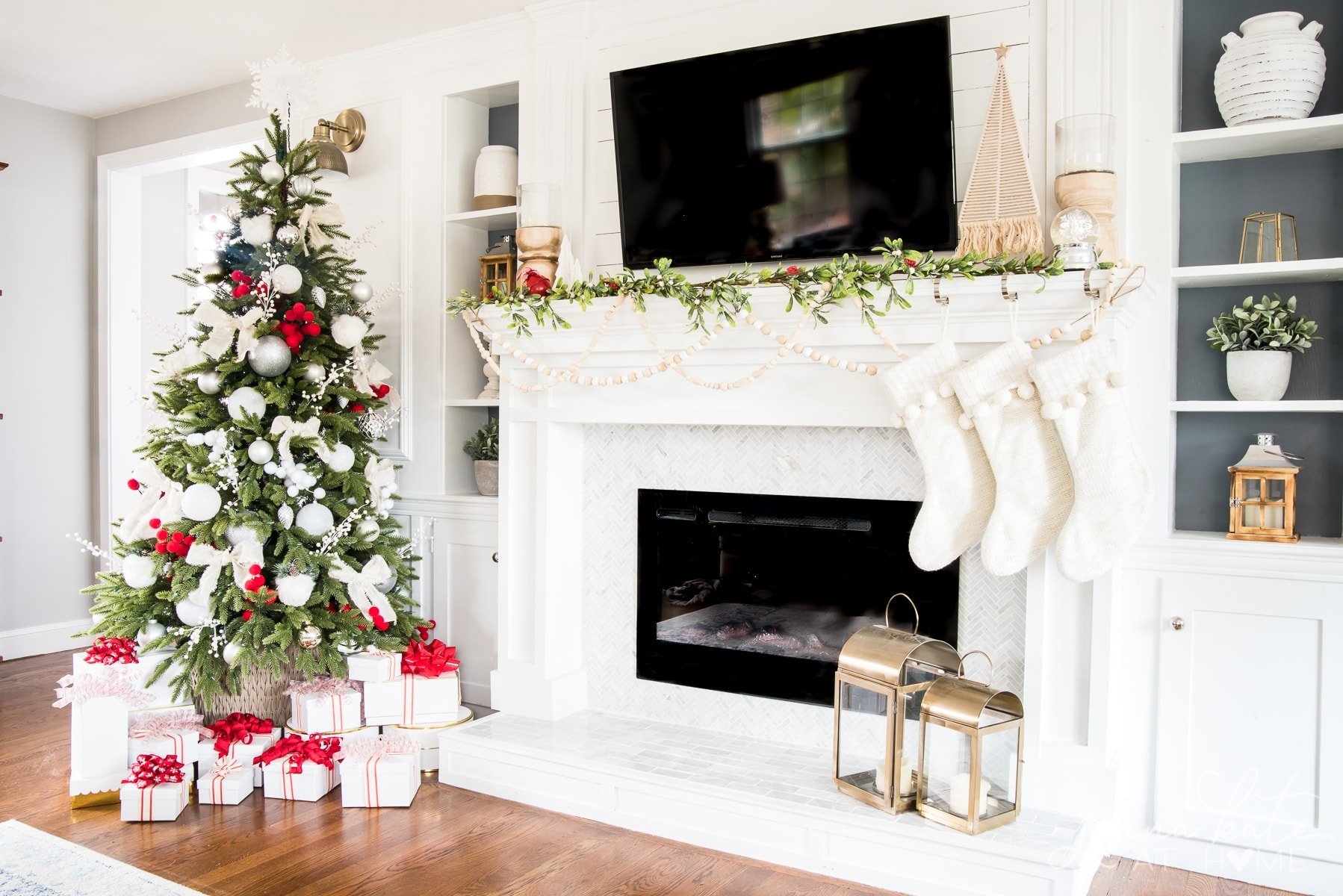 Having our TV smack bang as the focal point in our living room is not ideal. But the layout of our front-to-back space isn't conducive to having to having it anywhere else.
I love having it over our electric fireplace and DIY surround the vast majority of the time. It's so cozy watching the glow of the fire while the TV is one! But it does pose some challenges when it comes to decorating the mantel for Christmas.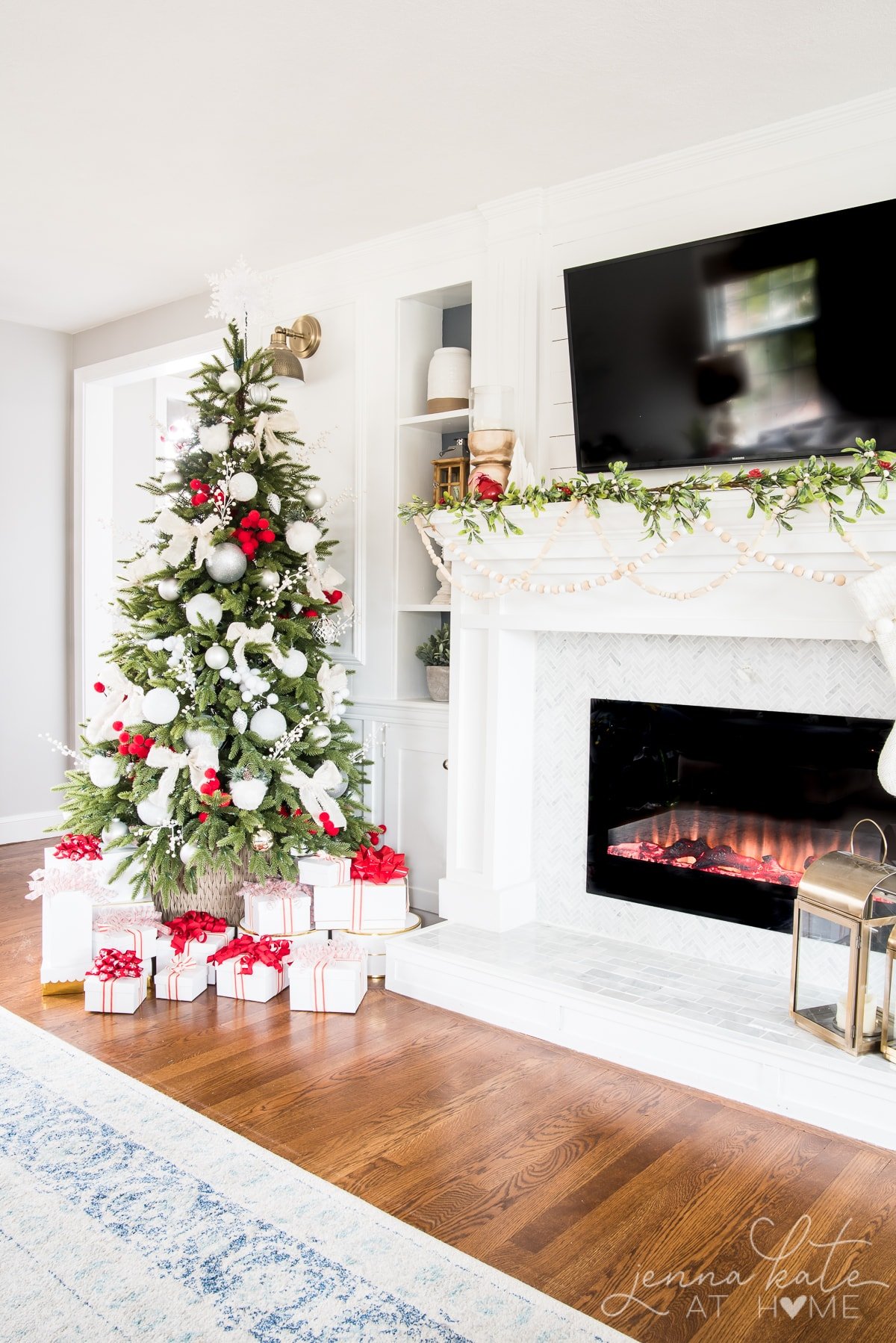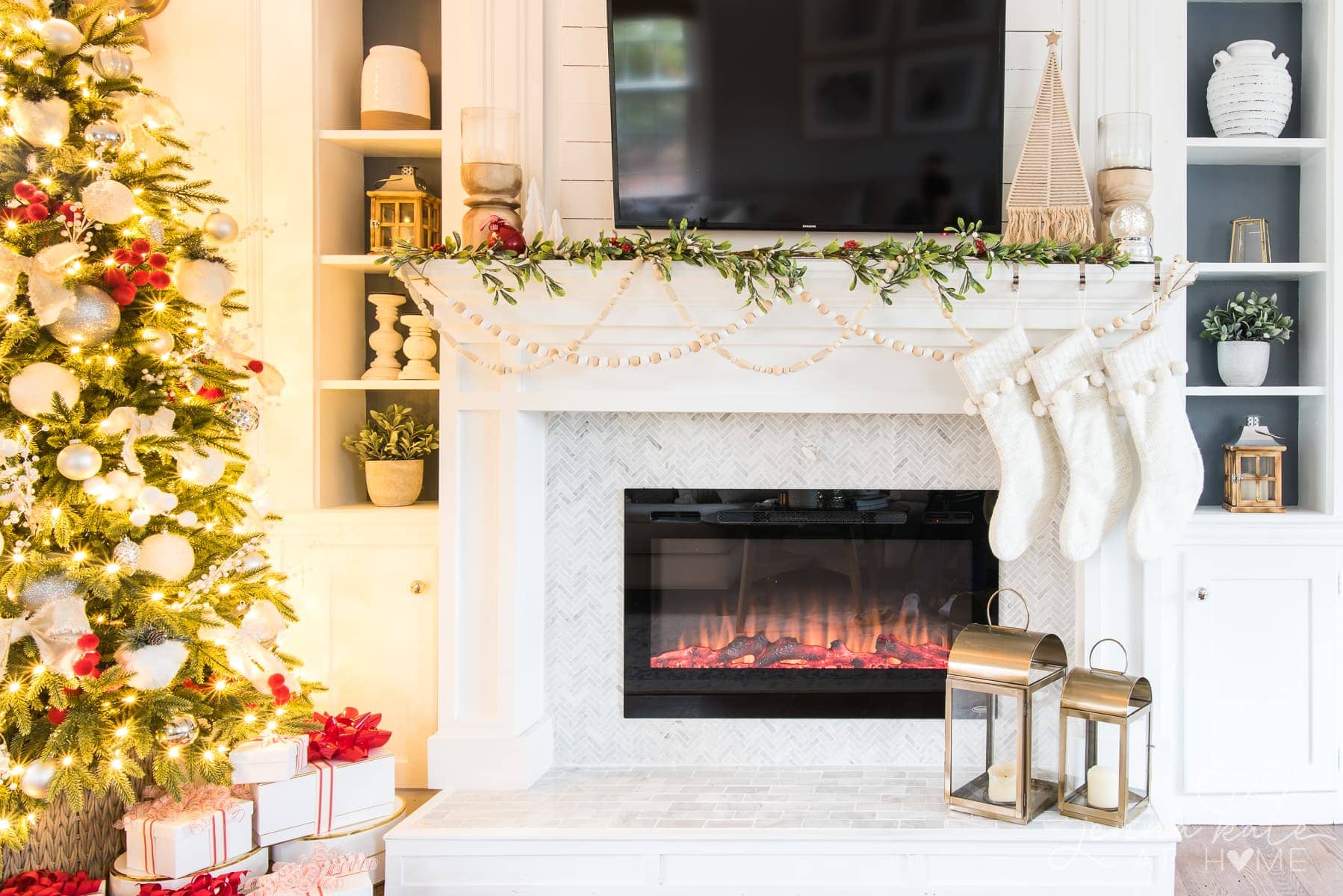 How to Decorate A Fireplace Mantel With A TV Above
Focus on scale – flank the sides of the TV with one or two taller items and keep everything else low to the mantel
Garland is your best friend. Not only can it lay across your mantel but it can also drape across the front. Use faux and fill it in with real pieces to make the whole piece look realistic but last longer.
Weave string lights through the garland for that special twinkle
Hang stockings with stocking hangers or mantel clips.
Big displays and layered mirrors or artwork are clearly out. Instead, I like to focus on adding some height to sides of the TV as well as garland that drapes across the mantel and down.
This year I wanted to keep the color palette simple – lots of neutral tones, whites and of course some greenery.
I kept my favorite wooden hurricanes in place and flanked each one with different decorations.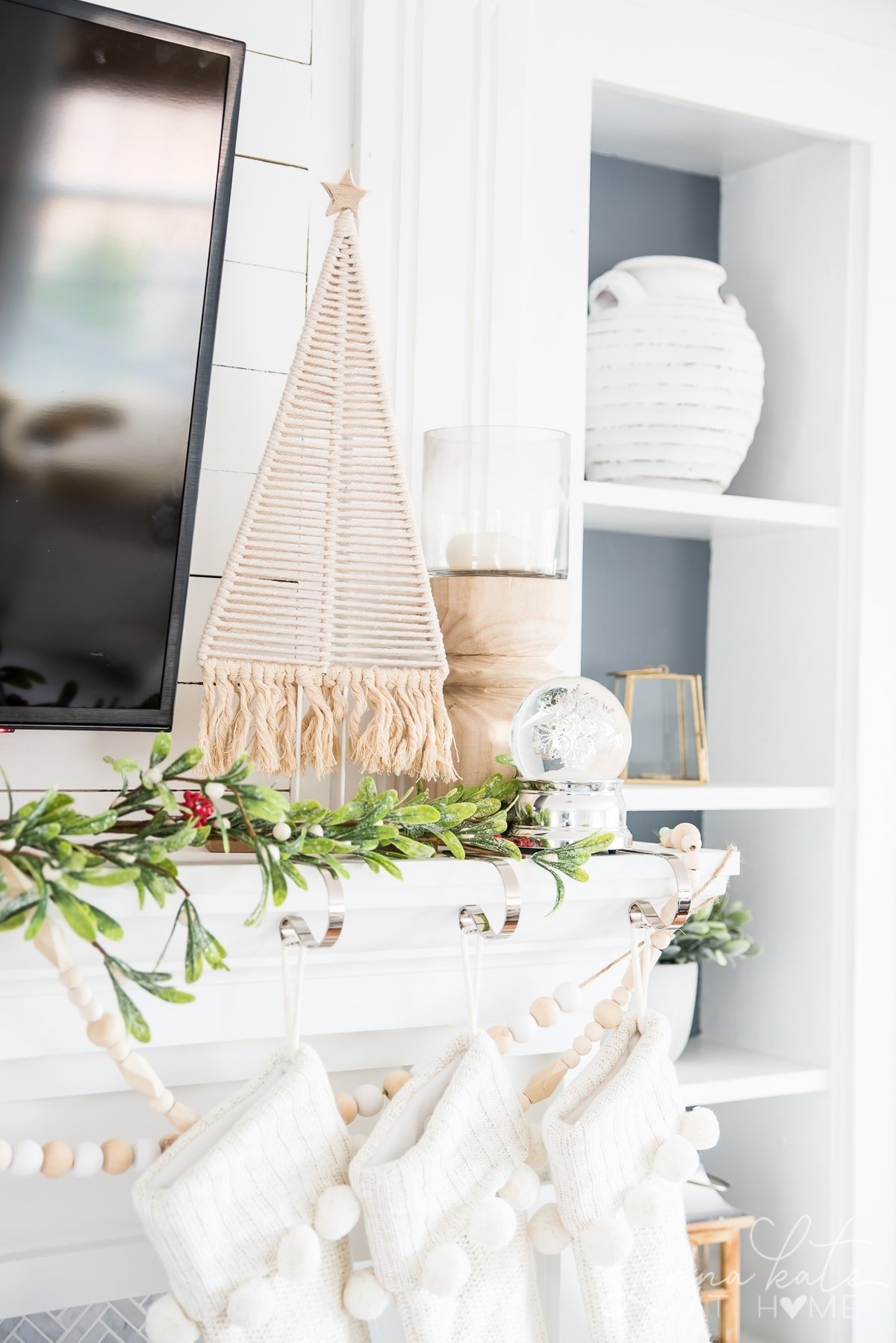 To the right of the TV, I placed the fun coastal-inspired macrame tree that I picked up at Hobby Lobby.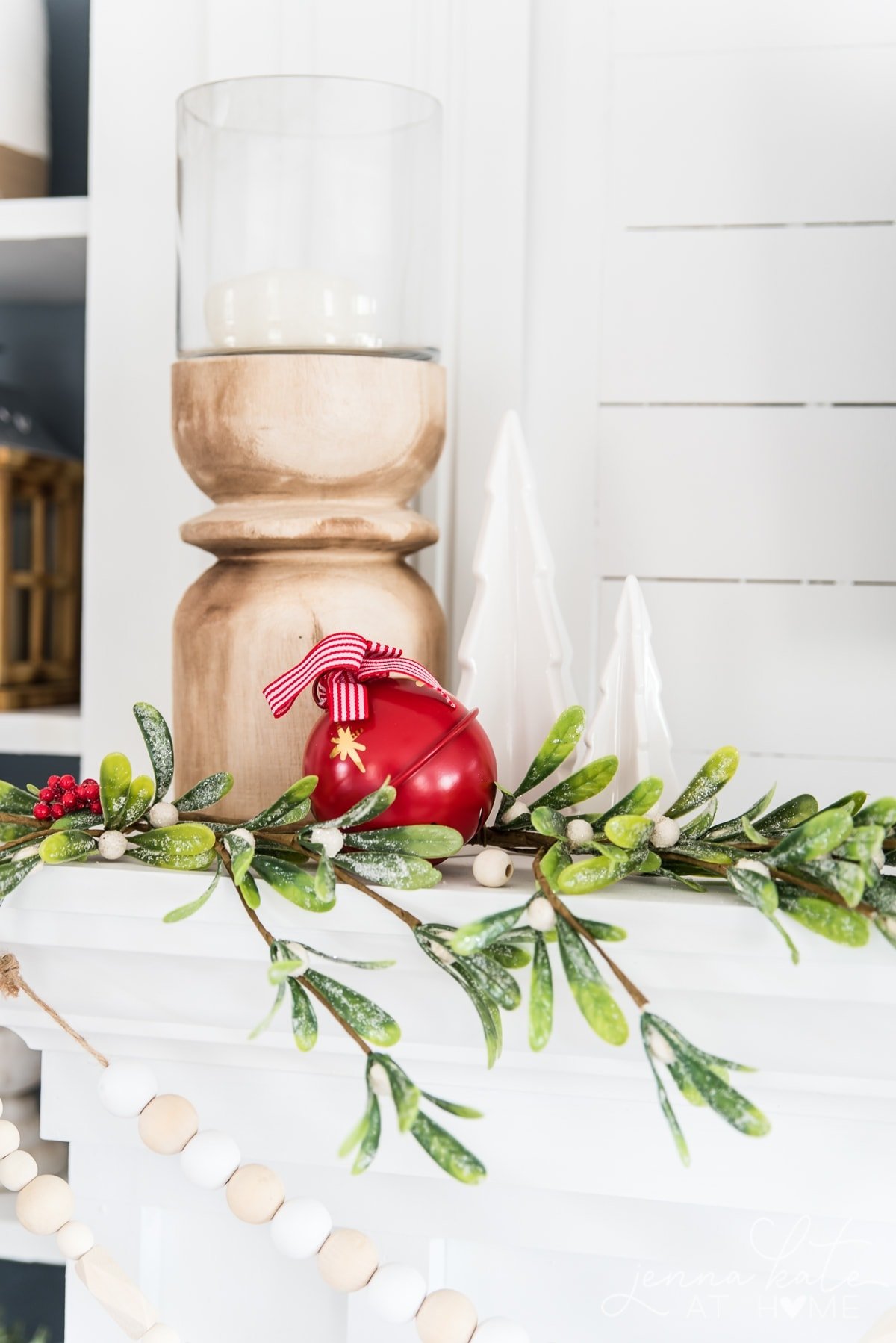 To the left of the TV, I kept it even simpler with just some minimalistic ceramic trees from Target and a pretty red bell that ties in with the pops of red in the Christmas tree.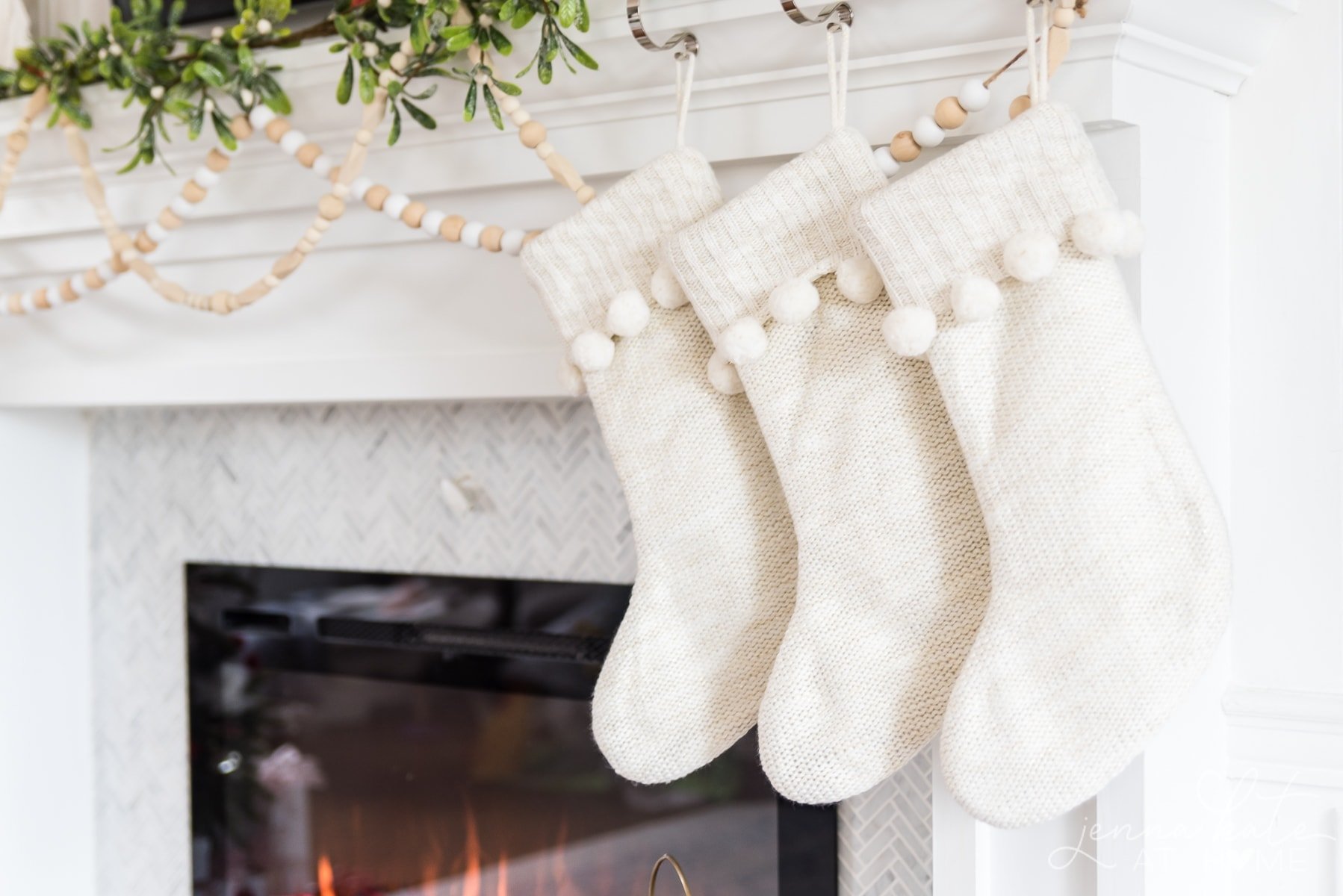 The greenery that drapes across the mantel is faux mistletoe with white berries and below that I draped some wooden beads to keep the neutral, coastal vibe that I love. Of course, no Christmas mantel is complete without stockings and these pom-pom ones were a great Target find this year!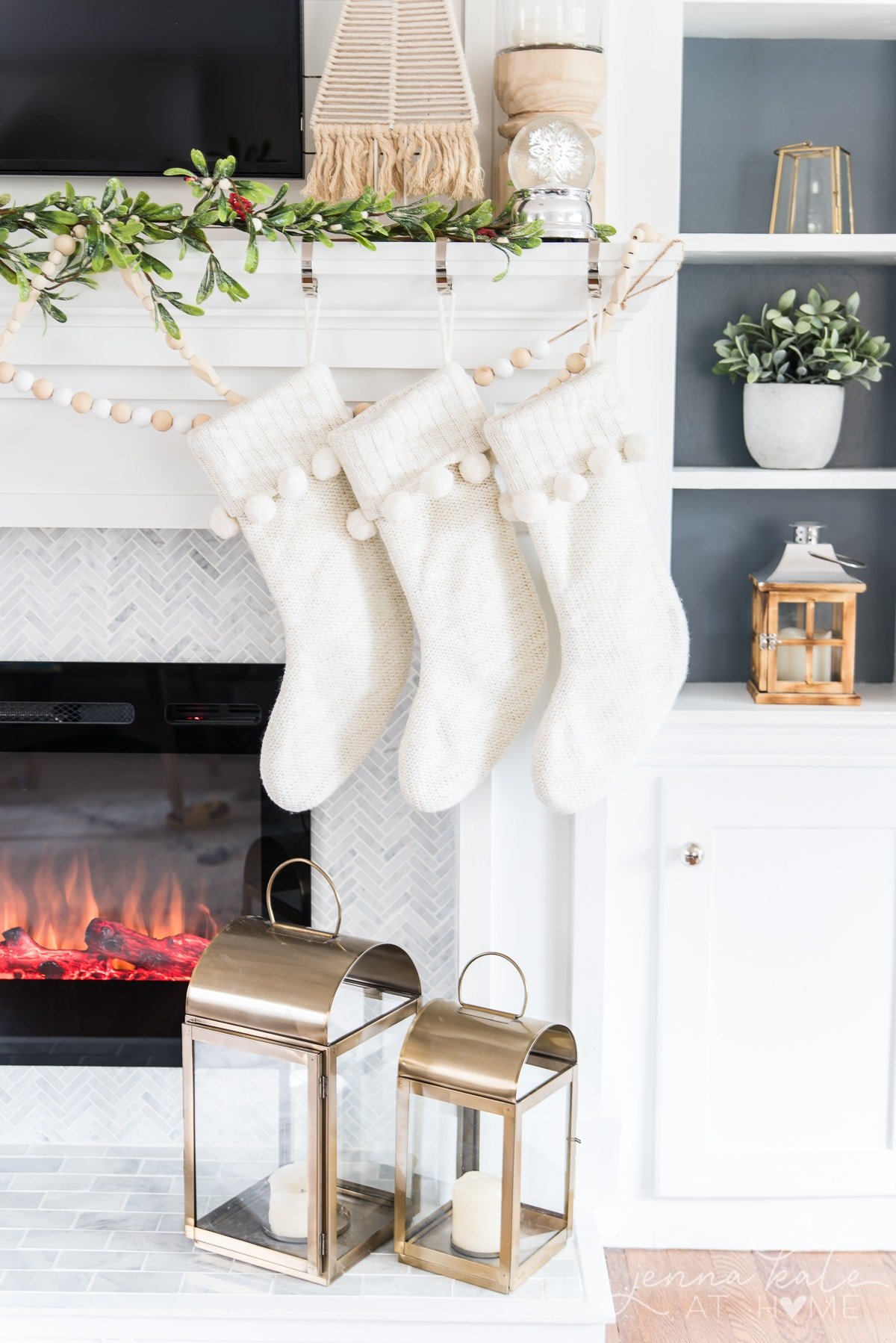 Other Christmas Decor That I Love…

Last year's mantel had a more traditional vibe, with two nutcrackers flanking the tv, fresh garland and burgundy and cream stockings.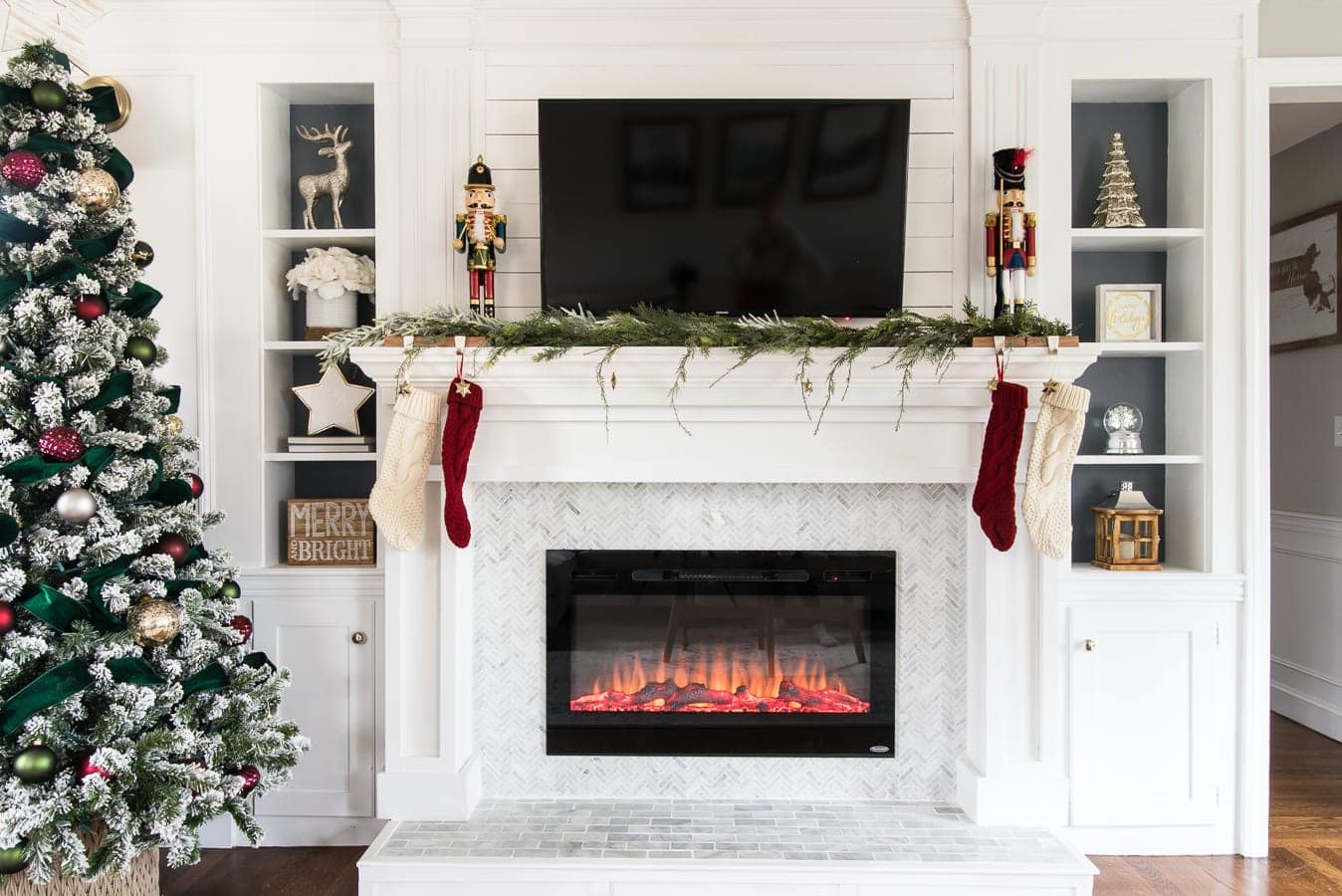 And the year prior to that the year of flocking, gold, silver and a few rustic touches.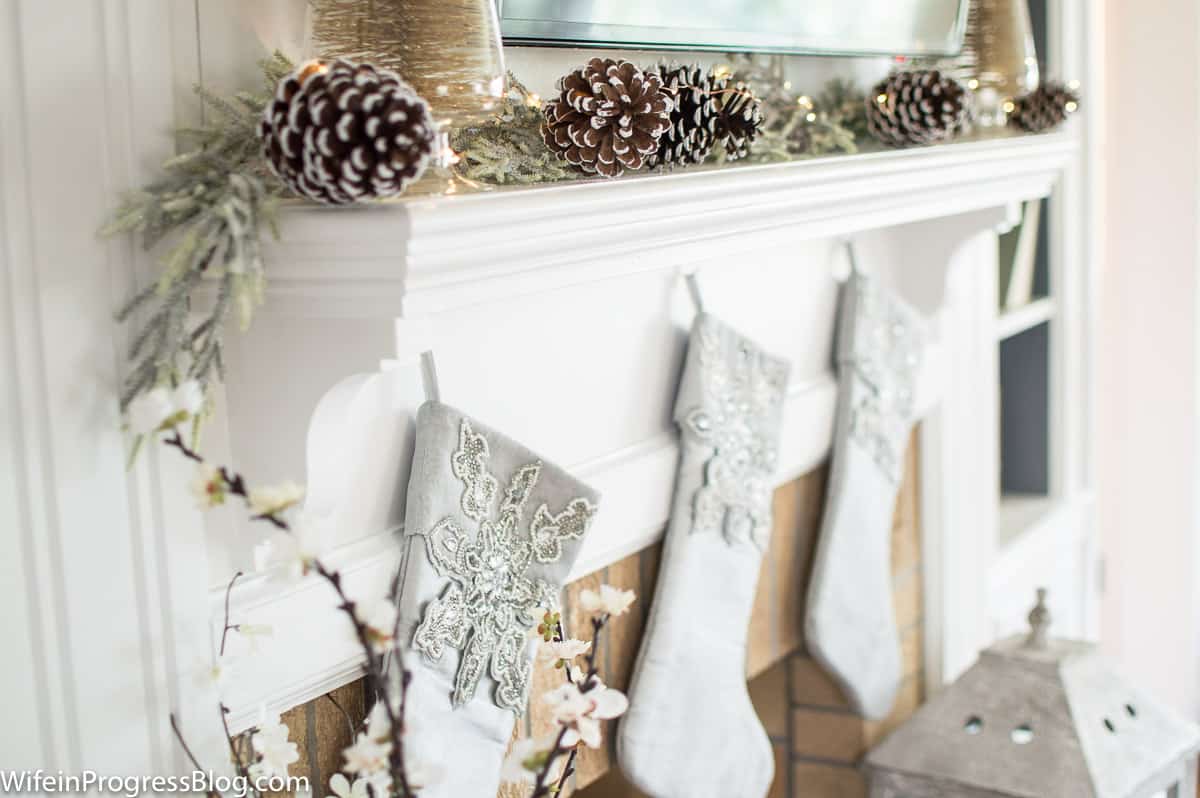 2016 was very traditional, but I hadn't quite learned the lesson of needing height on either side of the TV. Do you see how underwhelming it looks? The small red lanterns look lost next to that big black box of a TV!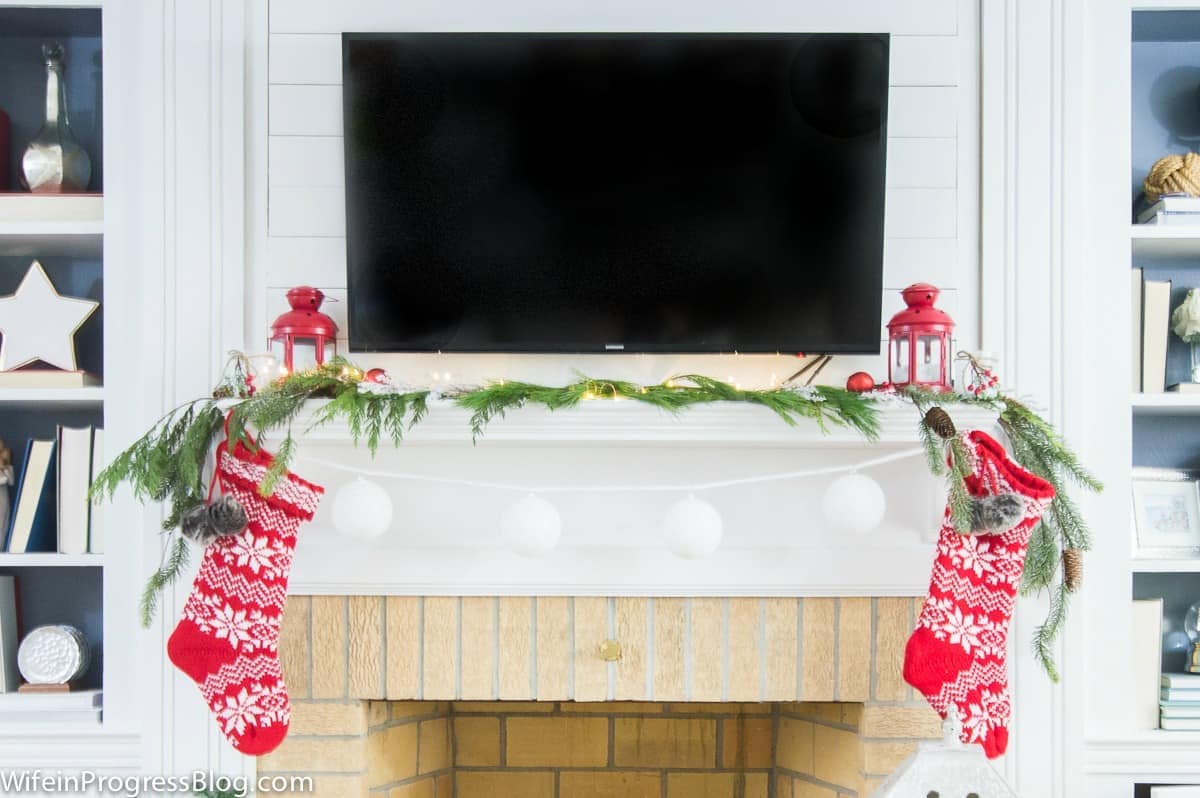 By following a few simple tips, you too will have a beautiful Christmas mantel…even with a TV hanging right above it!
Other Posts You'll Enjoy