Frustrated with tangled jewelry and lost earrings? These smart jewelry organization ideas will make the most of the storage options you have to finally create a system that's dazzling AND efficient!
Before you start tackling DIY jewelry storage or purchasing items to get organized, think about the jewelry you use on a regular basis.
You may have a favorite watch and pair of signature earrings that you want to keep visible so you can find them easily in the morning. For these items, I love to use simple stands that sit on top of my dresser or that are wall-mounted.
For jewelry items that you use less frequently, consider closet jewelry holders or drawer organizers.
Here are some creative jewelry organization ideas to display your favorites, along with your special occasion items:
How to Store Jewelry: Other Ideas
If you have a lot of jewelry and want to get it off your nightstand or dresser, investing in some hanging or freestanding storage may be a good idea. I've pulled together some of my favorite ways to organize jewelry and they can all be purchased from Amazon.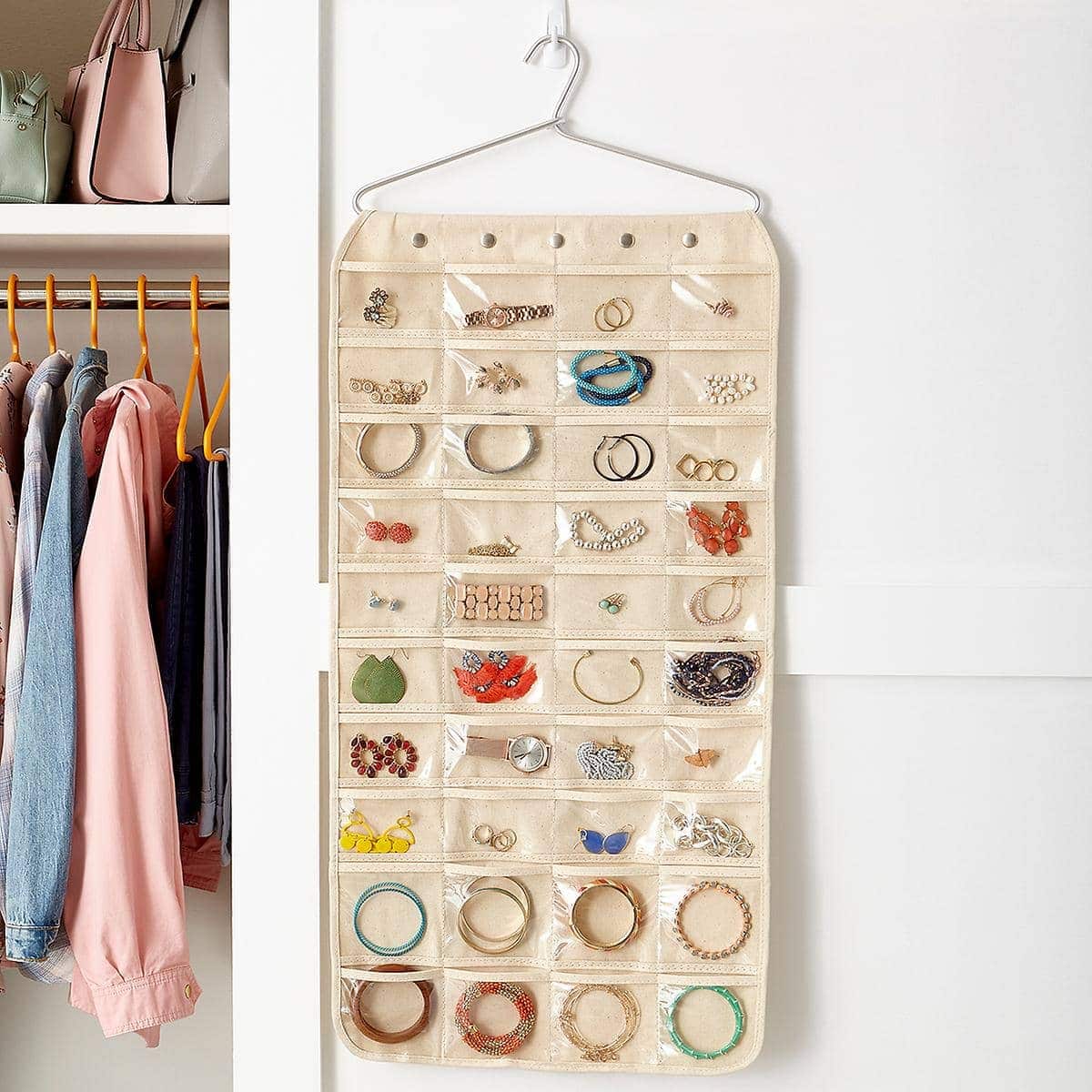 Hanging Jewelry Storage – available from Amazon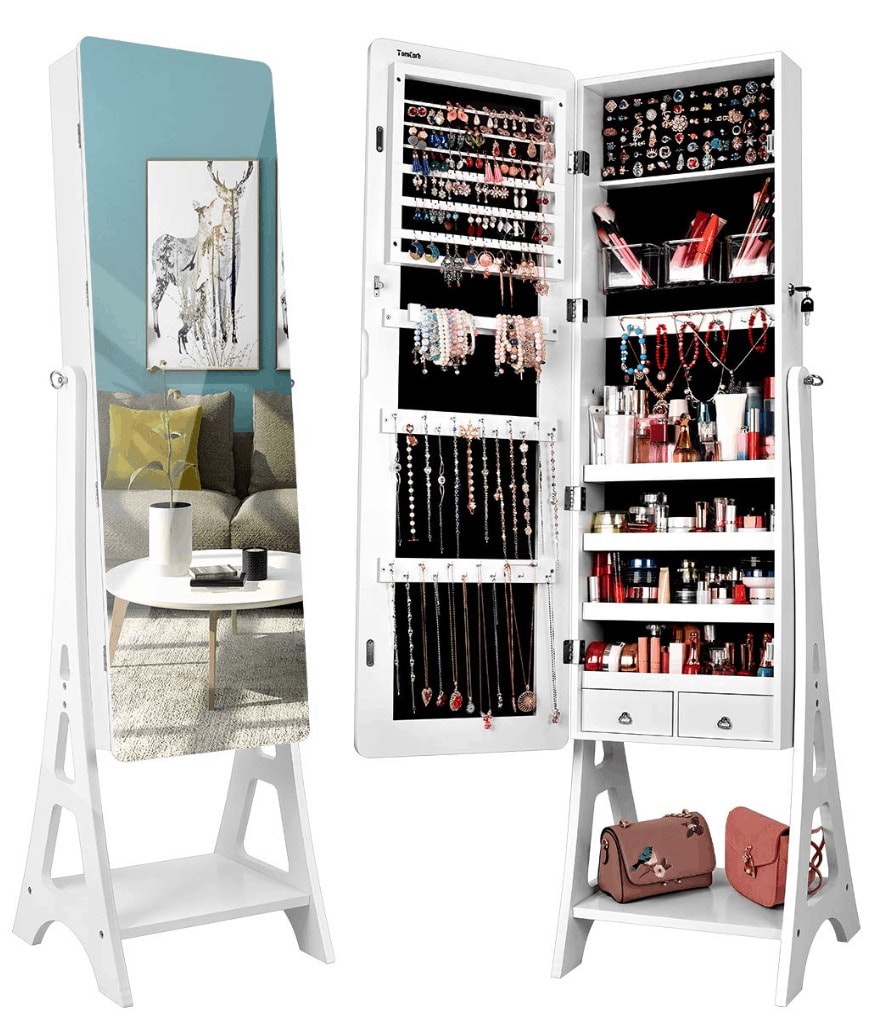 Jewelry Organizer Stand and Mirror – available from Amazon.
I love this product because it doubles as a free standing mirror and has SO much storage inside not only for your jewelry but for cosmetics, too!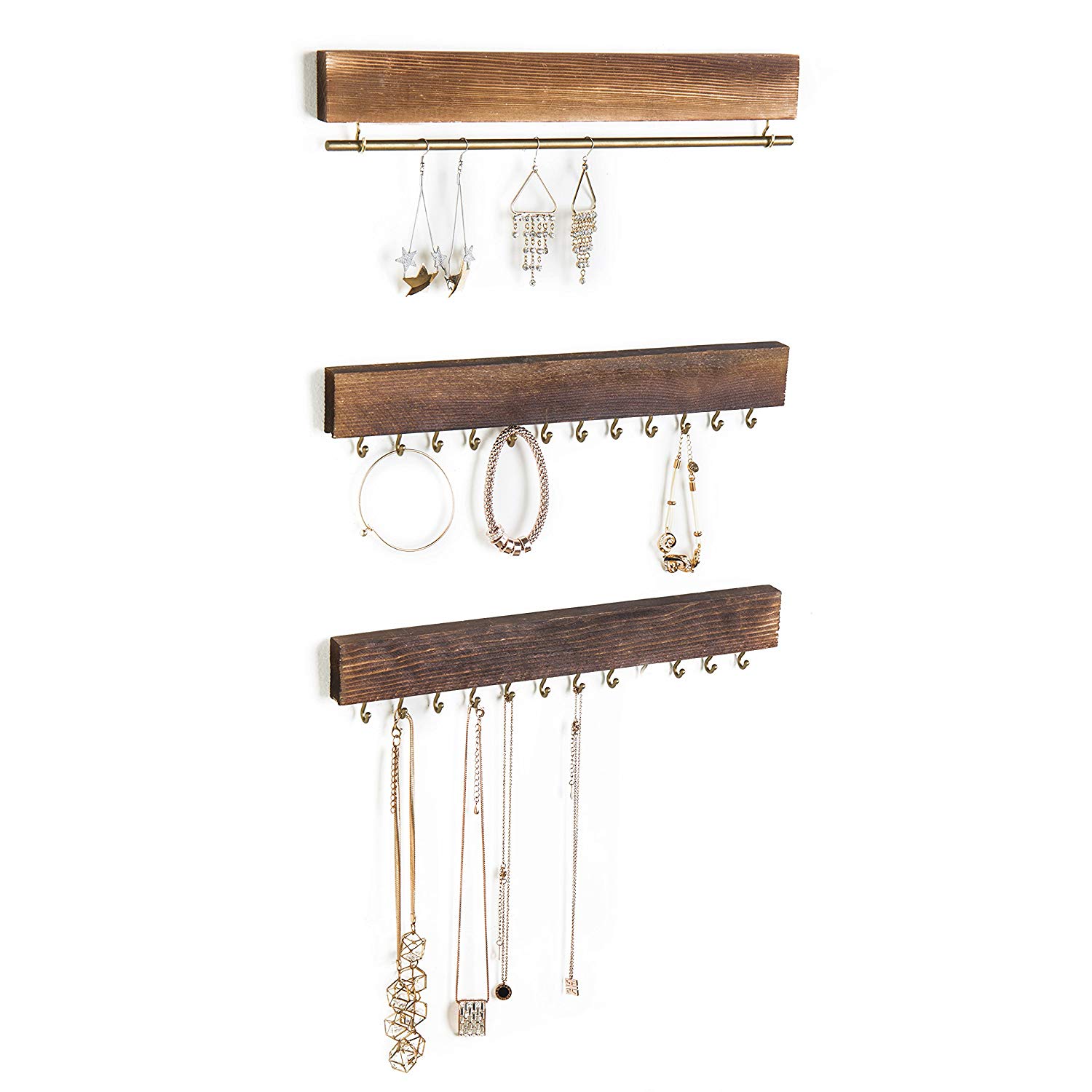 Wood and Gold Wall Mount Jewelry Organizer – available from Amazon.
Use empty wall space to beautifully organize your jewelry collection.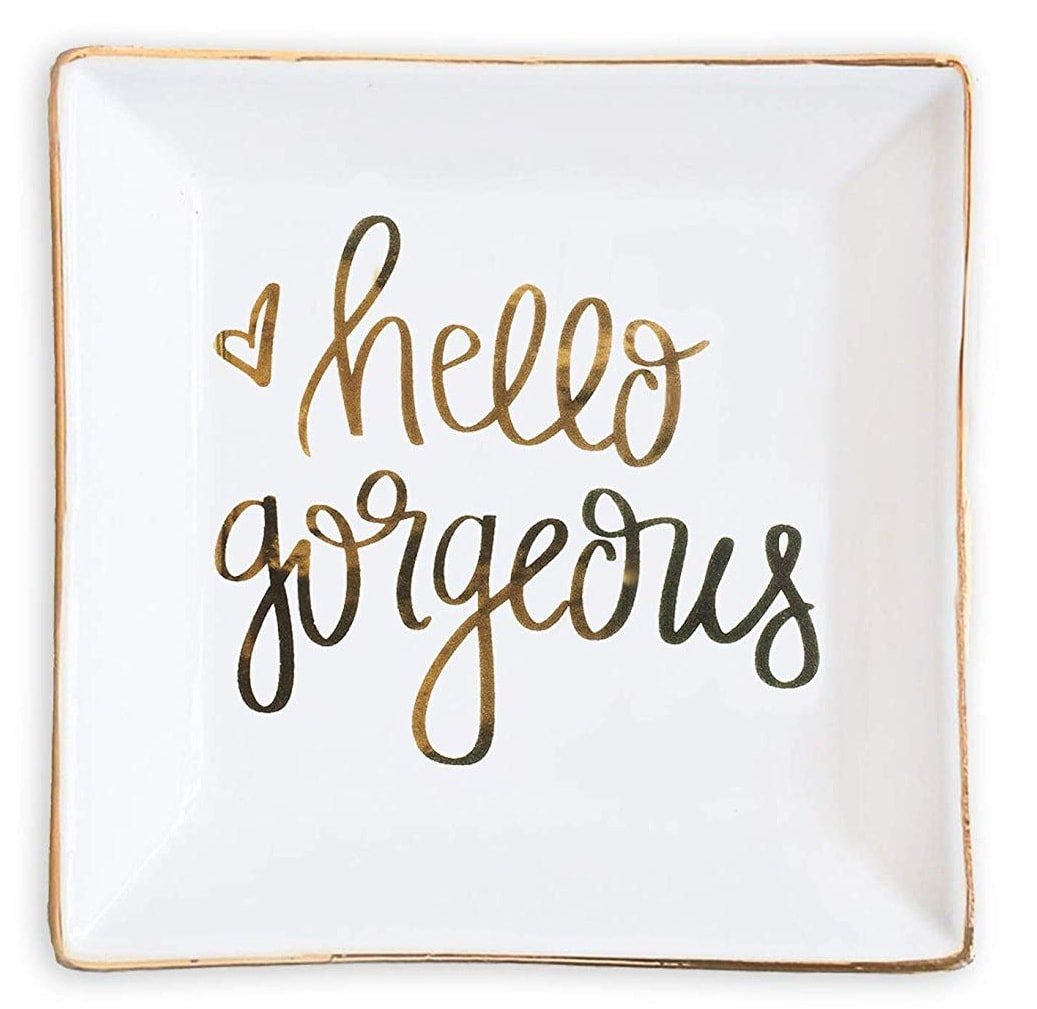 Jewelry Tray – available from Amazon.
I have one of these little jewelry trays next to my bed and it's where I take off my rings before going to sleep.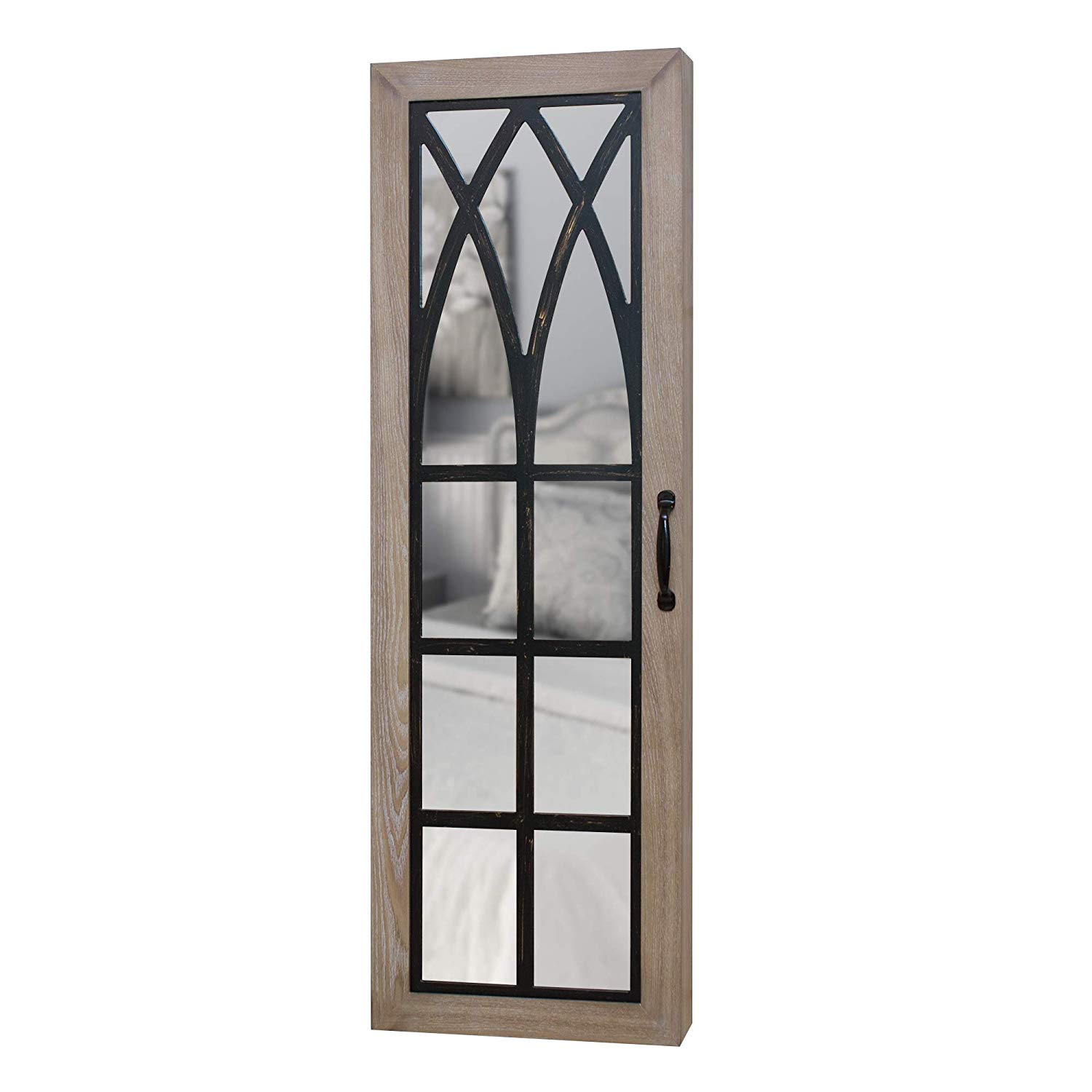 Door Mount Jewelry Storage – available from Amazon.
This one opens up like the freestanding mirror but hangs on the back of your door. It looks amazing and has ample storage, too!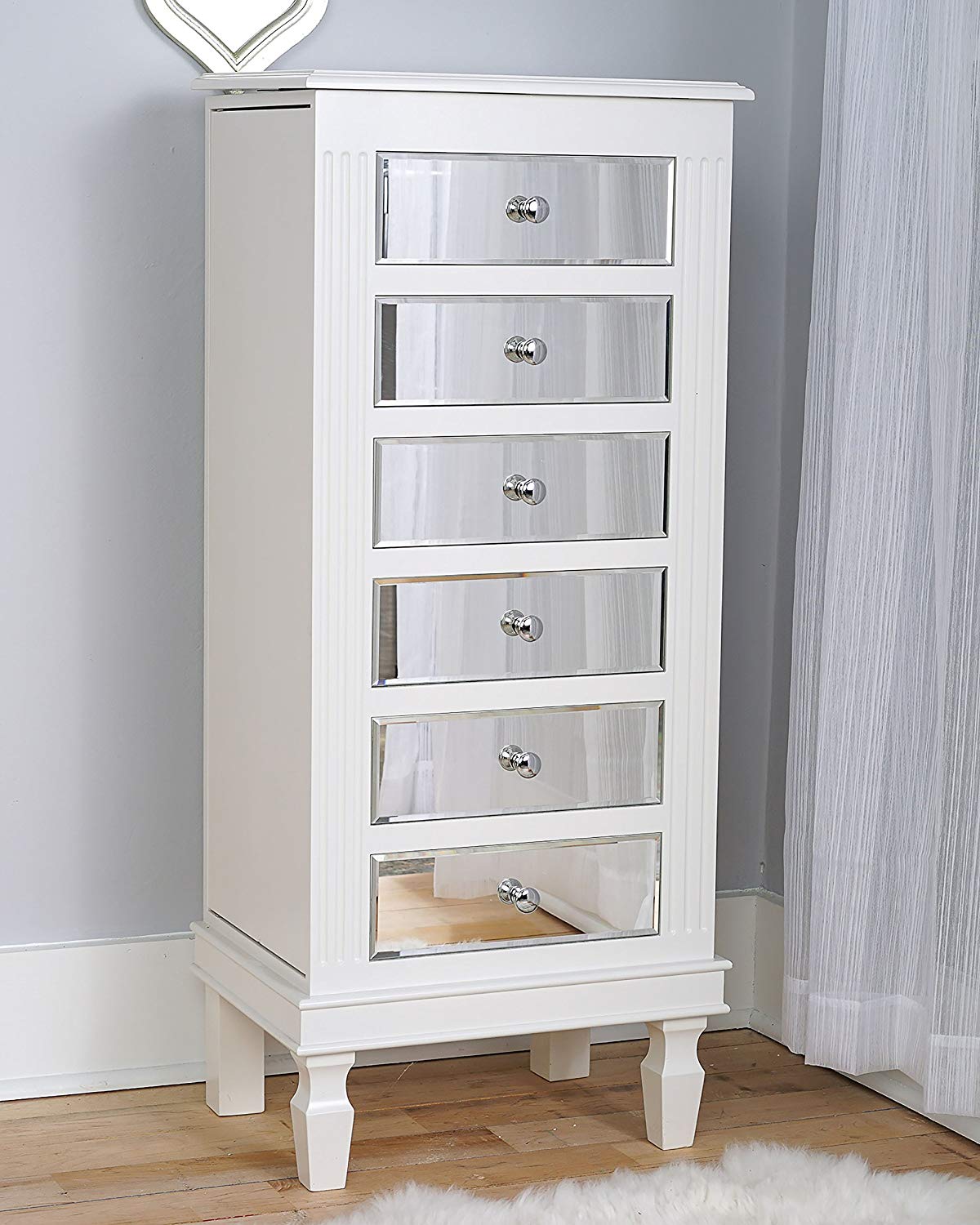 Jewelry Armoire – available from Amazon.
If you really have a LOT of jewelry to storage, then maybe considering a free standing piece of furniture like this jewelry armoire is the best way for you to keep your jewelry collection organized.
Jewelry Drawer Organization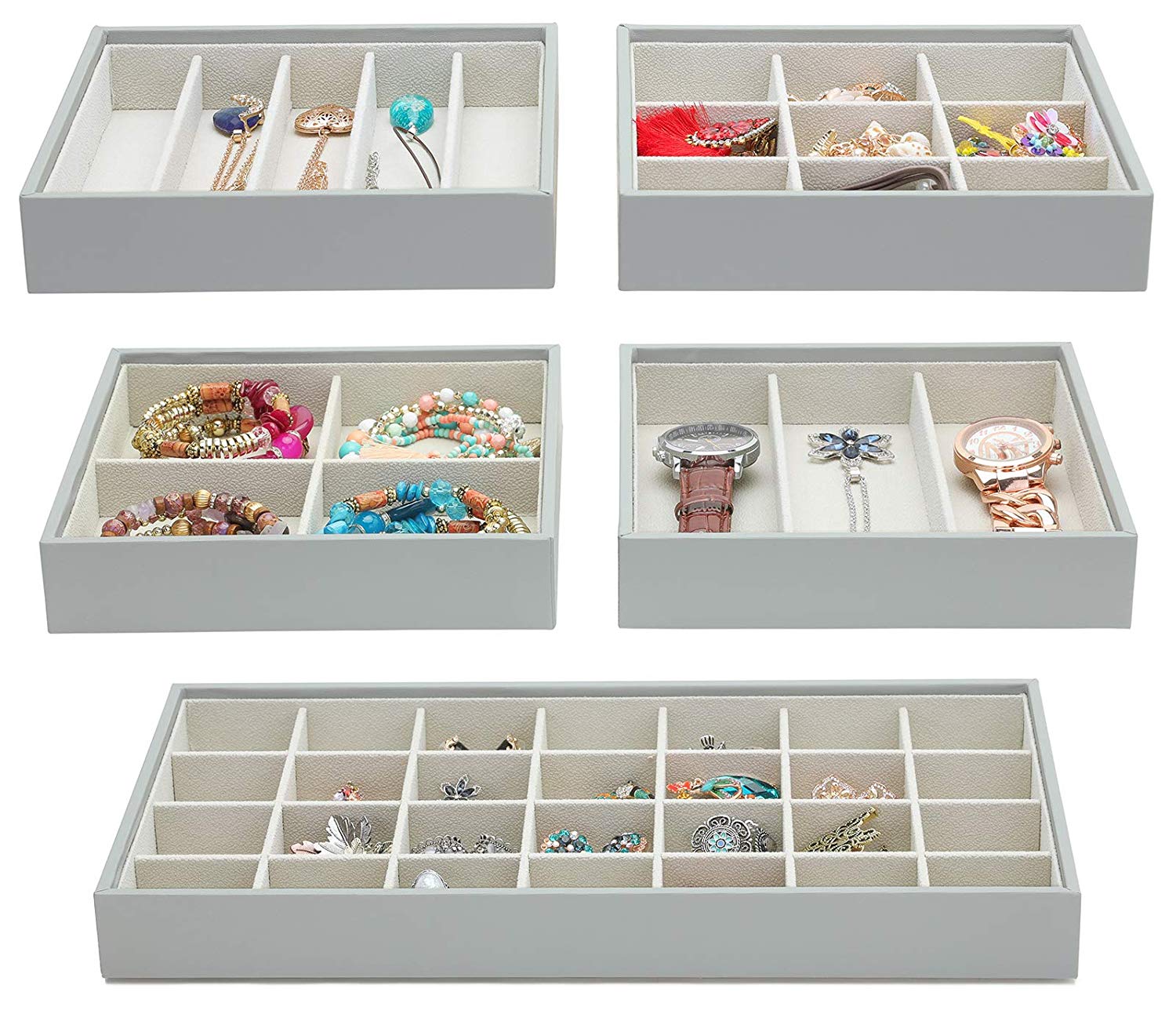 Jewelry Drawer Organizers – available from Amazon.
These drawer organizers are a great way to store jewelry inside your closet or drawers. The keep each piece separate and detangled just like a traditional jewelry box would.
Jewelry Organization When Traveling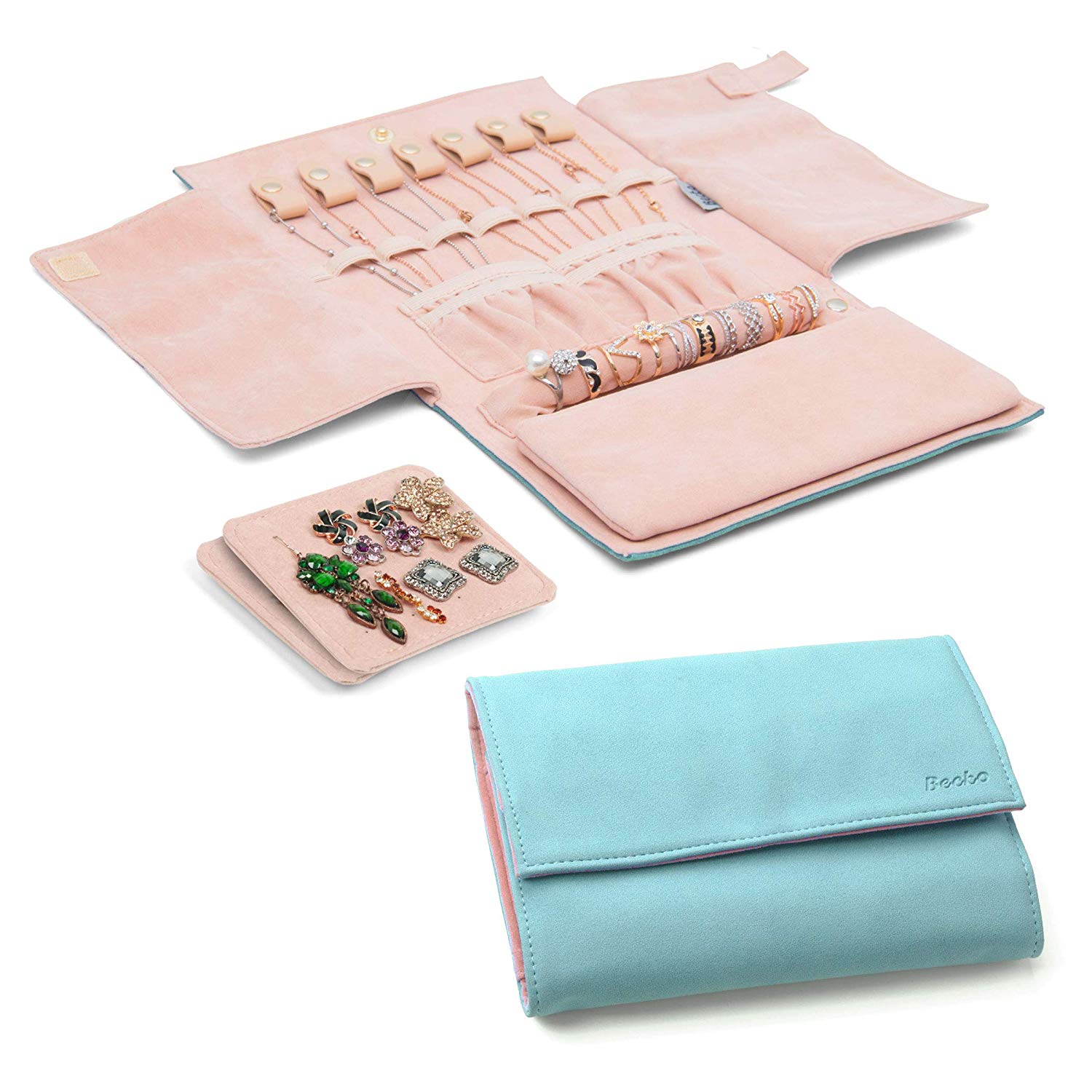 Traveling? Keep your jewelry safe and tangle free with a travel jewelry roll
– available via Amazon
Hopefully you found these creative jewelry organization ideas to be helpful as you go about figuring out how to organize your jewelry collection. For most, a mixture of a few of these solutions will provide the best way to keep organized.
Other Organization Posts You'll Like
The Best Kitchen Organization Ideas
Brilliant Ideas For Organizing Small Spaces
How to Organize Every Drawer in Every Room of Your House